Is Dropshipping Dead in 2021?
If you googled the question "Is dropshipping dead in 2021?", you would see many exciting results. Even in popular forums, this question draws a lot of attention and different answers from Internet users.
Many people believe dropshipping is still viable in 2021; however, others suppose that this business model is saturated and reaches a point where it cannot make you earn much money anymore.
So, in your opinion, is dropshipping dead in 2021?
In case you are feeling so confused, and haven't got the exact answer for yourself, keep reading this article! We will give you the solution to that delicate question!
Let's start right now!
First and foremost, dropshipping is a business process that does not require a seller to manufacture or keep products. All the seller (or the dropshipper) has to do is send the order's information to a third party, usually a wholesaler, a manufacturer, or another retailer. The product will eventually be shipped by the third party.
The process of dropshipping is presented below:
Dropshipper advertises the product
Buyer pays for the product
Dropshipper orders the product from the third party
The third party then ships the item to the buyer.
Thanks to the widespread usage of the Internet, this business model has become so easy to implement, effective, and profitable. Nowadays, you can find dropshipping suppliers globally, and you can also sell globally. All you need is a website where people can access and find the products you are selling.
Learn More: What Is Dropshipping? Is Dropshipping Profitable In 2021?
Benefits and limitations of dropshipping
Many people start their business careers by dropshipping because they think it'll be easy to run.
"No inventory, no problem!" they suppose.
Of course, with that outstanding advantage, dropshipping can solve many problems for retailers and wholesalers.
However, the truth is, it's not that "easy." It comes with its own sets of constraints.
Let's have a quick look at the pros and cons of dropshipping to see whether it will make or break your business.
Pros of dropshipping
Low initial costs: Undoubtedly, the greatest benefit of dropshipping is that it is possible to start a web-based store without investing a large number of dollars in stock in advance. Instead of buying items and storing them, you can start a dropshipping business with zero inventory and immediately start making money.
Low overhead costs: Not only do you have low start-up costs, but you also don't have to deal with inventory carrying costs, warehousing, organizing, tracking, labeling, picking and packing, and shipping your stock. Since your supplier takes charge of these things, you have more time to focus on building your website and develop marketing strategies.
Low risk: When holding inventory, sellers seem to face up with a lot of pressure. If things do not work out, unsold products become a significant challenge. With dropshipping, the risk factor is eliminated. You only buy a product if a customer has already paid you, in which case, you're already guaranteed some sort of profit margin.
Increased product variety: Without the constraints of a physical inventory and costs associated with it, dropshipping allows you to test and sell more products with less risk. Your business, therefore, stays nimble and responds quickly to demands and shifts in the market.
Cons of dropshipping
High competition: Dropshipping has a low entry portfolio, which implies many other individuals will offer similar items. This makes more competition and harder to have competitive advantages as a newly-established business.
Low-profit margins: Because of low barriers to entry and the competitive space of online shopping, dropshipping businesses are often forced to price for very low-profit margins. Not until they've expanded their business and built up customer loyalty, can they increase prices enough to see significant financial gains.
Lack of quality control: The suppliers and wholesalers you do business with are responsible for managing and shipping your stock. If they screw up, customers will blame you and immediately switch to other dropshippers. So, it is essential to start a dropshipping business with high-quality suppliers.
Shipping complexities: A notable downside of dropshipping is that a single purchase order may contain items from various suppliers and thus may be disjointed. This can eventually confuse and increase shipping expenses.
So, is dropshipping dead in 2021?
As you can see in the previous part, dropshipping is not a perfect and stress-free way to build a successful business. This model has some definite advantages but comes with a number of built-in complexities and challenges you'll need to address.
But, is it going to be dead in 2021?
The quick answer is, no!
It is worth emphasizing that dropshipping isn't a get-rich-quick scheme, but it is a legitimate business model. So, in this part, we will show you the most common misconceptions, which leads to the thought that dropshipping will disappear in 2021, and explain why it is not true.
"Dropshipping is so saturated."
Perhaps the most bizarre thing of all the claims of that dropshipping is dead, and it's over since well, it is so saturated. The truth is, this thought literally makes no sense.
Here's what 'market saturation' is defined: it is when a product has been "maximized in a market," in other words, when all of the people who want that product have bought it already.
Dropshipping isn't a product. It's simply a way to fulfill products. Only products can be saturated. So, whenever you hear someone use the two interchangeably, you can be sure that they don't understand what they are talking about.
But you might ask: Maybe dropshipping can't be saturated, but all of its products are saturated. The answer here is no. The world we are living in and the industries we're selling in are changing day by day. Products get updated. New brands come out. New product lines are promoted. There will always be new opportunities there. So, don't worry about dropshipping becoming too saturated, because it's really not.
Read more:
"The Trade War with China has put dropshippers out of business."
In 2018, Donald Trump declared that the United States would impose a huge 25% tariff on $50 billion' worth of Chinese imported goods in response to intellectual property theft and unfair trading practices.
This made a lot of online sellers scared because a 25% tariff would kill the profit margins and even kill the whole business.
However, dropshipping is an exception, and the tariff has not greatly affected this business due to the following reasons:
Tariffs are only imposed on products with a package price of $200 or above. So, if your dropshipping products have prices less than $200, they will be tax-free.
Purchasing products from China (including shipping costs) is usually much cheaper than from the domestic US. Chinese sellers are often able to offer large quantities of low-priced products on some of the leading online retail sites like Shopify, eBay, and AliExpress.
The cost of ePacket shipment from China to a US customer is less than the US local shipping options for the same package.
Learn more: Alibaba Dropship vs. AliExpress Dropship
"The best suppliers aren't working with any new stores."
In dropshipping, high-quality suppliers play an indispensable part. Having large amounts of traffic to your dropshipping store makes no sense if you don't have suppliers or have poor suppliers.
But it is not always easy to find the best suppliers, especially for new dropshipping stores. But remember, if you're trying to build something real, the best suppliers are more willing to work with you. If you have integrity and you're setting up a business for the right reason, you will be rewarded in many different ways.
So, hopefully, the above explanations are strong enough to convince you that dropshipping will not die in 2021 - if you do it the right way.
Recommended: Best No Membership Fee Dropship Companies
Is dropshipping still profitable? Google's Proof
Yes. Dropshipping is still profitable in 2021 because the number of e-commerce activities around the world is rising dramatically. Dropshipping is not only profitable but also thriving!
E-commerce and dropshipping profits have been estimated to reach over $4 billion, which is a 7% year-on-year increase over the last decade. Besides, the conversion rate through smartphones is recorded to increase by nearly 30%, which is a growing trend for the upcoming future.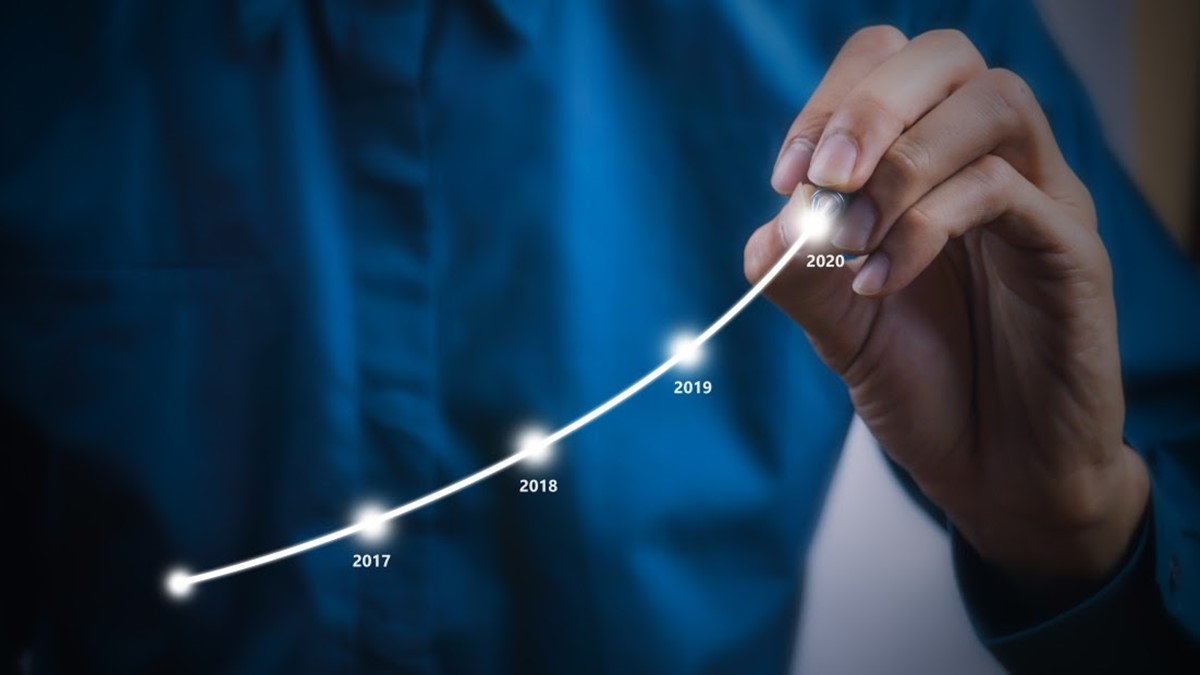 Below are some reasons to explain the dropshipping trend in 2021:
The global economy is developing; hence the e-commerce growth is potential
More and more people are switching to online shopping
More wholesalers and suppliers understand the growth of dropshipping, and they are willing to work with it
Emergence and development of online payments make dropshipping easier to access
Dropshipping owns a set of advantages (no inventory, low upfront costs…)
That's the reason why you can see this when searching dropshipping on Google Trends.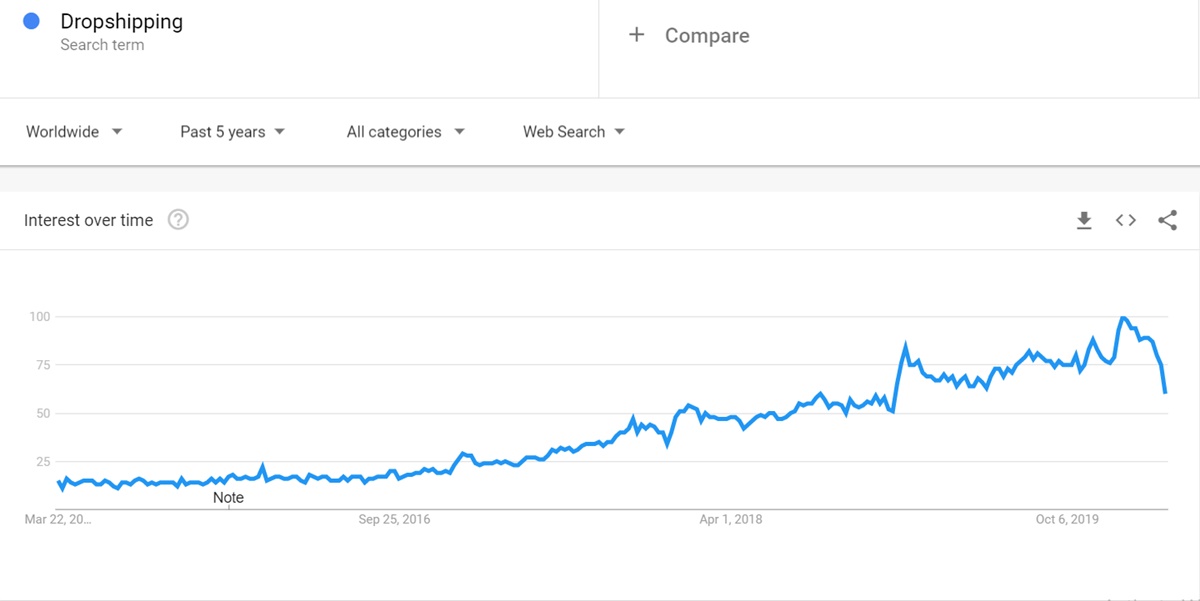 The result shows that over the past 5 years, the searching trend of dropshipping went upwards, proving how popular it has become in the last few years. And, it is predicted to continuously go strong, and this is the right time to start a dropshipping business.
Read more: How to Start Dropshipping on Shopify Store with AliExpress
What are the biggest challenges that dropshippers face in 2021?
Running a business is never easy, and when you're selling dropshipping products, there'll be major problems you will face along the way.
We have collected here some challenges that we think you should try to avoid or find solutions to minimize the impact, if you want to start with and succeed in dropshipping in 2021.
Challenges:
There may be differences between the quality of the product and what was actually marketed by suppliers
The number of online customers of your store can decrease in case of shipping delays
Your customers may receive something else than what they ordered by fulfillment mistakes
More refunds and returns can damage your credibility
It requires a lot of effort to turn your dropshipping store into a brand.
Therefore, what should you do to solve these dropshipping problems?
Build a sustainable relationship with suppliers who are reliable and provide quality products
Cooperate with dropshipping companies makes it easier to find suitable suppliers, fulfill orders, and many other dropshipping services
Provide excellent customer service to win trust from them and convert to more orders
Keep in mind that dropshipping is not a trend. Many people failed because they always tried to look for ways to make a quick buck. Dropshipping is a serious business that requires a lot of skills (website development, sales & marketing, and customer service skills), patience, and analysis.
Simply put, you need a lot of work to make it an active business. Many pessimistic people suppose that dropshipping is dead in 2021. It is not dead, but it has become more competitive. And if you are not ready to face fierce competition outside, you are not cut out for this business.
4 tips to set up a successful dropshipping business in 2021
Now you're fully aware of the potential growth of dropshipping business in 2021, it's decision time to set up one!
To be different from your competitors and generate more leads, you have to prepare competent and thorough strategies. Let's check out the following tips for building a successful dropshipping business.
1. Choose the right niche
If you try to jump in the game by selling tons of different products without any rhyme or reason, well, your dropshipping site will be like a mess. It is difficult for you to market them properly, while your prospects find it hard to choose what they want to buy.
So, instead of adding a wide range of items, stick to a niche. Choosing a niche, such as home appliances or fashion, for instance, will help you stay focused and spend more time on marketing and other activities.
When selecting a niche for your dropshipping site, it's important to consider a number of points, including:
Seek profitability: Of course, choose a profitable niche. The higher your product price, the better your profit margin will be.
Affordable shipping costs: Search for something inexpensive to ship. If the shipping cost is too high, potential customers will be scared off.
Make sure your products trigger impulse buying: The products you are selling should appeal to impulse buyers with the financial ability to make a purchase on the spot.
Make sure consumers are actively searching for your products: You can use Google Trends or Keyword Planner to check common terms related to your niche.
Make sure you're passionate about that niche: By picking a niche that you are truly interested in, you can build a healthy relationship with your audiences and make them more likely to buy from you.
Read more: 8+ Best Niches for Dropshipping
2. Find the right supplier
The success of your dropshipping business depends greatly on the quality of the products offered by the supplier. If the supplier is unable to provide good quality products or deliver goods on time, it can damage your reputation and credibility. Hence, it's essential to take your time to find the right supplier for your dropshipping business.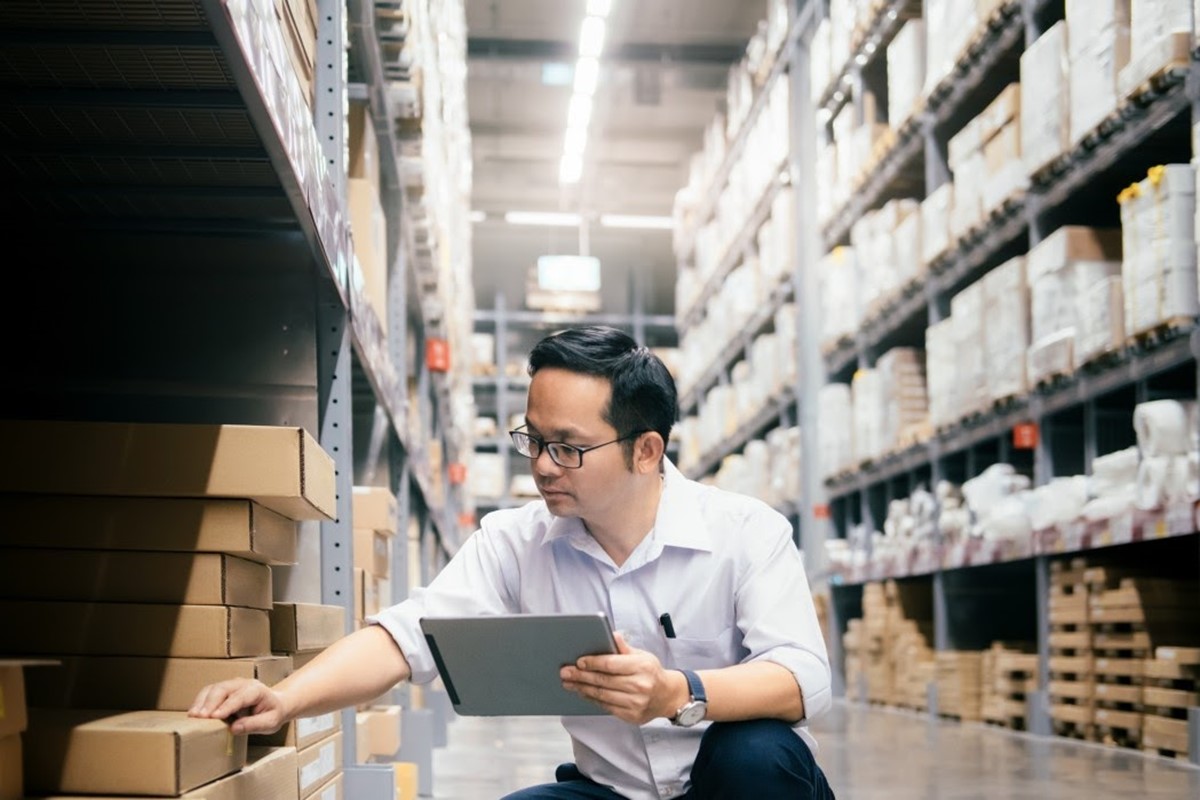 You should spend time researching suppliers and considering some factors such as their shipping time, cost, how they handle returns, and so on. It is not necessary to choose only one supplier. By contacting multiple good dropshipping suppliers, you'll have more products to choose from.
Related topics:
3. Optimize your website
Is it important to optimize your dropshipping website? The answer is YES!
Your website works as the face of your business. A well-designed and optimized web page decides the amount of traffic to your store. And it should be able to persuade visitors to buy your products, once they land on your dropshipping store.
Therefore, when creating a website, you should notice these things:
You can read this guide of 10 important elements of a website you must keep an eye on to know more ways to optimize your dropshipping site.
4. Provide stellar customer service
Outstanding customer service is the key to developing a successful dropshipping business. Customers not only pay for a product, but they also pay for an enjoyable and convenient online shopping experience. And better customer experience means more repeated sales.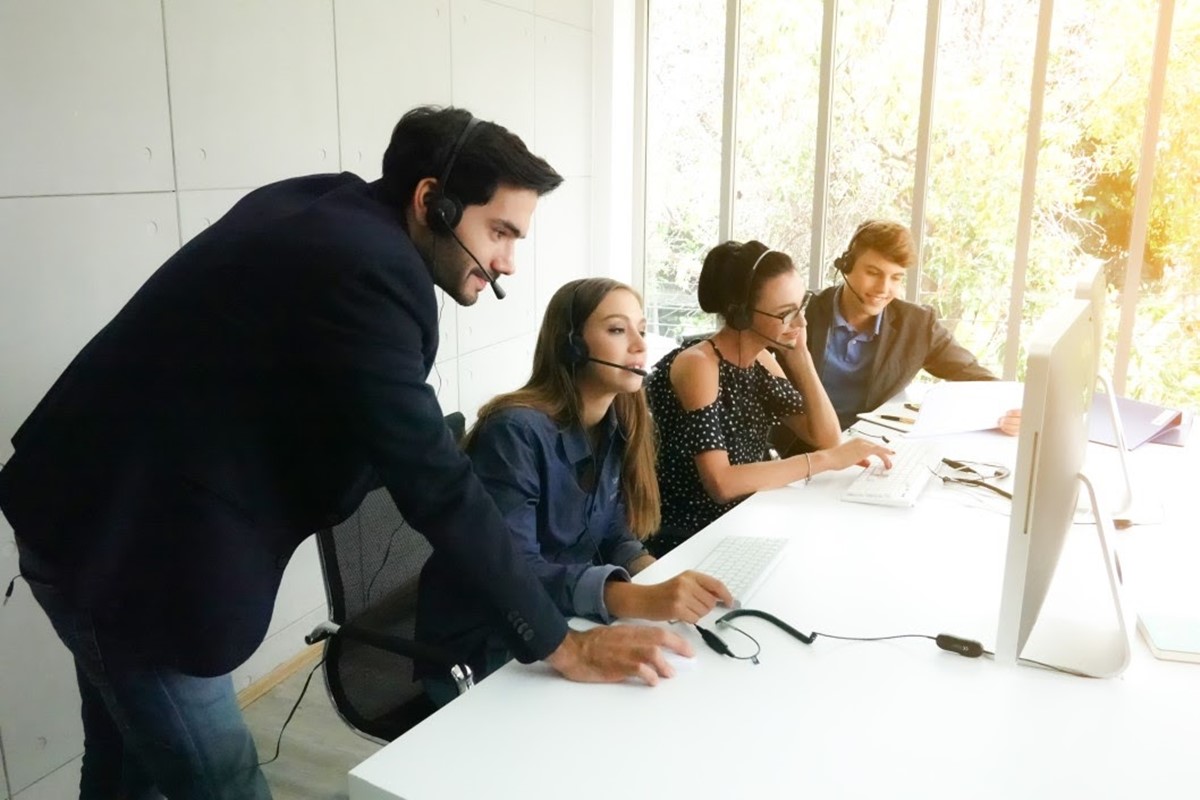 To provide stellar customer service, you should include contact information on your website so that customers can quickly get in touch with you. It is also a great idea to add a chatbot to assist your customers 24/7.
Besides, information such as product pricing, delivery time, product description, and shipping tracking can help consumers in making a well-informed buying decision. And remember to send them friendly messages and emails to thank them and announce new offers after their first order.
Related topic: Top 10 Best Shopify Customer Service Agencies
The bottom line
So, you've reached the end of this article. And to remind you, we want to emphasize one more time: Dropshipping is not dead in 2021. It is a lucrative business model, and anyone with the right insights can seize huge opportunities by utilizing it wisely.
As we are entering another year, the only thing to think about is how you can stand out from the crowd. Hopefully, our 4-tip guide can help you a lot to beat out your competitors and gain competitive advantages in the marketplace.
New Posts
Stay in the know
Get special offers on the latest news from AVADA.