How to Find & Choose Good Dropshipping Suppliers in 2023
To a dropshipping business, good suppliers are the most important element. They will handle the manufacturing, packaging, shipping, returning, so you can focus on growing the store's customer base and test out new products. But how do you know which supplier to choose when there are so many factors to consider?
This article is here to help! Even if you know which products you would make a profit with a good dropshipping supplier with high-quality service is still needed to make that work. So this article will show you the way to find & choose the best dropshipping suppliers and which criteria you should look at when deciding who to partner with.
Let's jump into it!
What are dropshipping suppliers?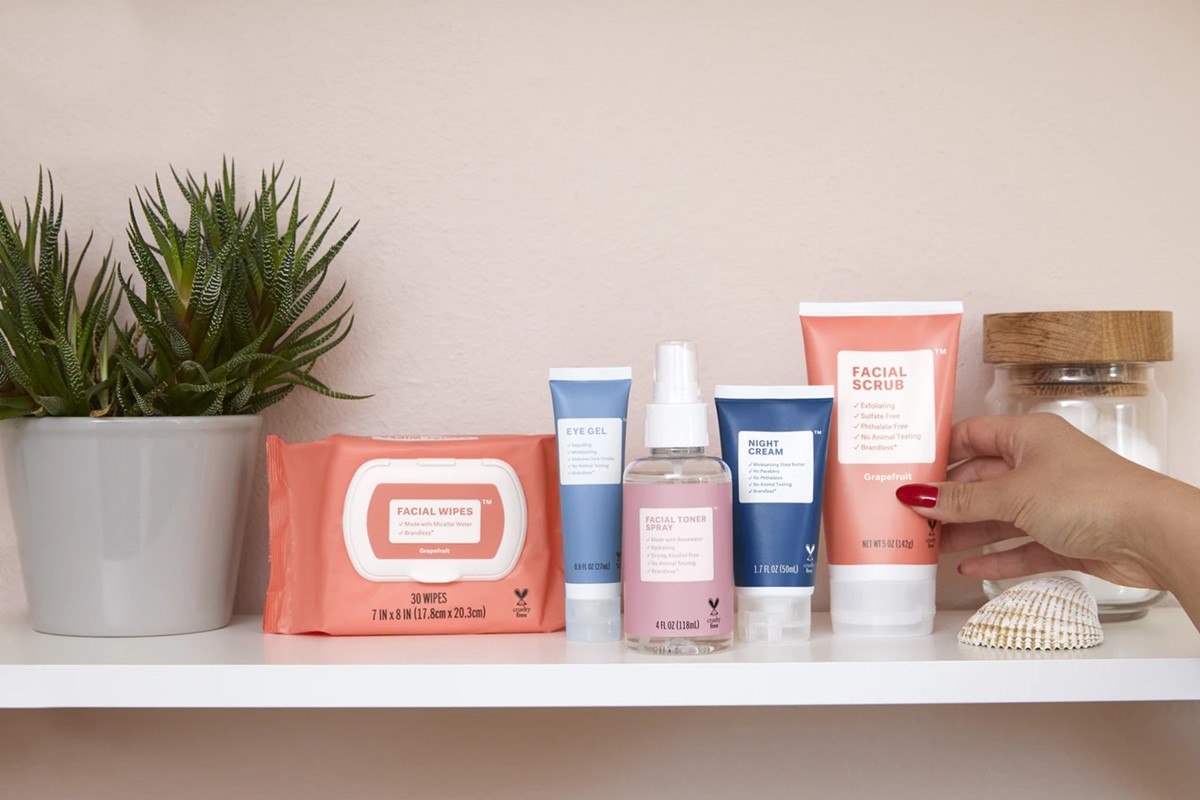 If you haven't known by now, dropshipping is a business model in which you don't own or store the items that you list online for visitors to buy. Instead, you will only do promotion and customer service, while the rest can be taken care of by your suppliers at a negotiated price.
In short, a dropshipping supplier is a manufacturer, supplier, or wholesaler that is willing to provide a drop shipping service. This company will have a contract to work with you - the seller about which part they can help in the process.
The tasks can be listed as:
Producing the products
Labeling products as your brands
Packaging products when there are orders (with your branding)
Shipping the products to your customers
Provide shipment tracking
Handle returning items
Not all companies are willing to do all of the above, but a high-quality service should cover them all, so you can have as little trouble as possible. With the definitions out of the way, let's get to the next section.
How to find dropshipping suppliers?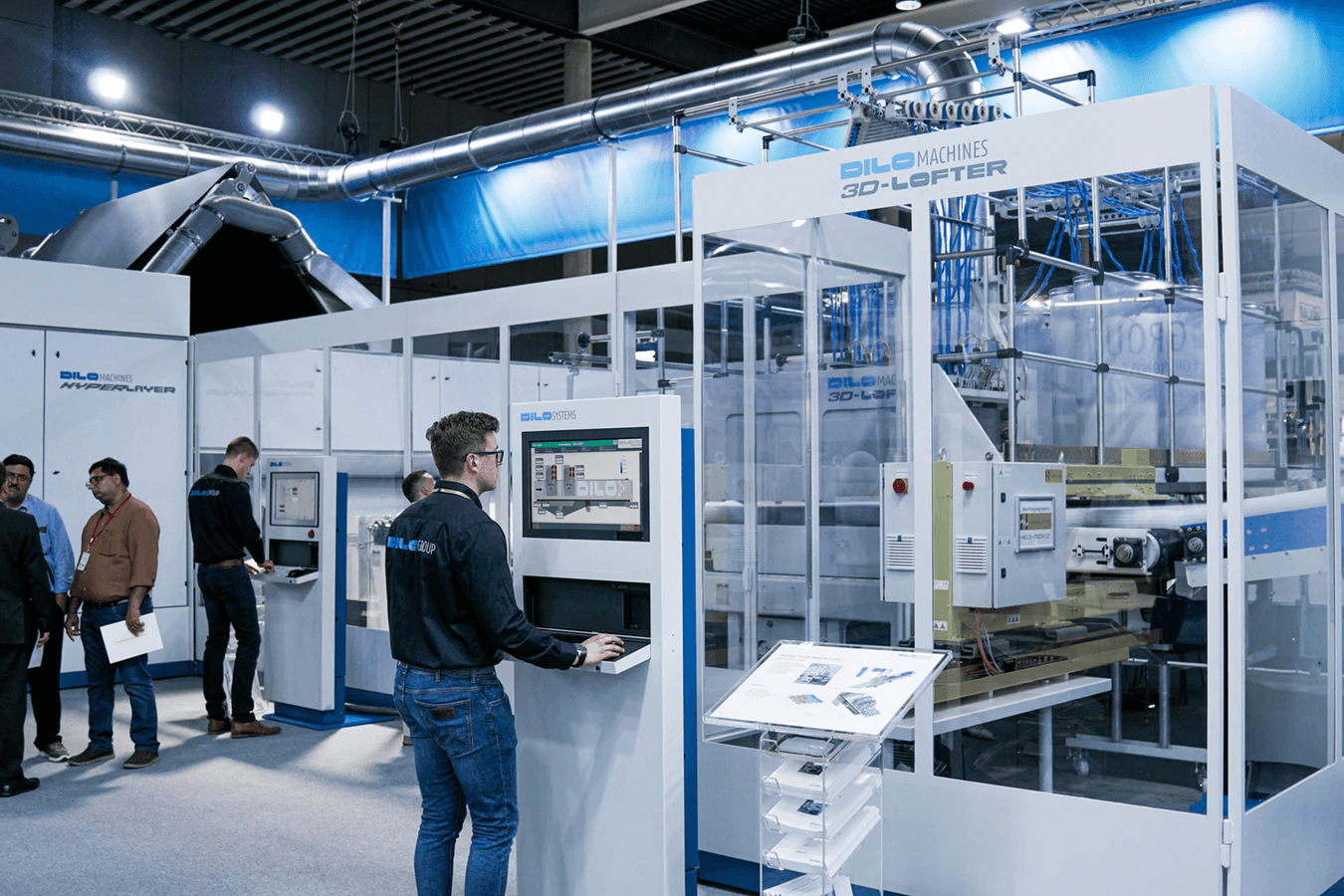 First of all, you need to know that dropshipping suppliers are often not some companies that are well known to the public. This is good because if they are, there is no way they would change their branding into yours. They are more like wholesalers or manufacturers that have a production chain that can make products.
Which leads us to Asia - the largest factory in the world. They make super-cheap products at a fine quality and you can negotiate to have your branding the way you want. Of course, there are suppliers from Europe or the US as well, but the prices are often higher so you get less margin.
As you can see, language barriers or credibility can be obstacles, so finding the right suppliers won't be a piece of cake. But don't worry, here are a few steps that you can use to find the right one:
Research the market
Once you've made up your mind about the products that you see potential and want to sell, it is time to research. There are many sources to search for, such as:
Google: Your first best friend. It won't be easy though since many suppliers are not so good at marketing and their websites may look like the oldest version of the internet. So dig deep, use lots of modifiers, and try to salvage all the information you find.
Online directories: There are many database sites that provide information about suppliers and their business types. They can even handle all the process for you so you can start selling instantly. However, these sites often cost a subscription fee per month.
Trade show: Manufacturers and suppliers gather in an event to showcase what they do best, that is what you need to know about trade show. It is a great way to do some networking as well. But if you are thinking about dropshipping from Asia, prepare yourself some language before going.
To save you time, we have already had an article about the best wholesale dropshipping companies (directories) & Top 11+ Shopify Dropshipping Suppliers. Check it out!
When doing research, you should have a table with all of the supplier's information. The most important information would be about material sourcing, customer service, technology, and delivery times.
From there, you can select the most potential names (I would suggest at least eleven) and move on to the next step.
Contact the suppliers
It is time to talk to suitable dropshipping suppliers! Email, live chat, or a phone call, use any way possible to ask questions about their services. At this stage, try not to be too suspicious since you filtered them out based on that already. Instead, try to start a relationship with them.
If you are lucky, they may even give you the contact information of some of their current customers so you can see for yourself how their service is doing. This would be great since you can learn more about the market before committing to partnering with them.
The first impression is important, so try to maintain a good relationship with the dropshipping suppliers from the very start. You will gain more of their trust with this, have questions answered quickly, and avoid any disputes in the future. After all, you guys are on the same boat.
Order samples from suppliers
After the previous step, you should have chosen about two or three suppliers to partner with. Now, order samples from them so you can test the product yourself.
Pay attention and note down all the aspects of the process such as shipping times, packaging, service, or any other supplier-related concern that you may think of. This is an essential part because you can witness for yourself how your customers will experience your dropshipping store's service.
Tip: While you are doing that, why not order some from your competitors as well? You can compare the packaging, shipping time, customer service, and learn to improve or adjust your own business. You should be equal or above them to stand in the competition.
Negotiation
Even if you are just a beginner, don't ever act that way. These dropshipping suppliers, wholesalers, manufacturers have been in the industry for a long time, and you should come across as such an experienced seller. If you sound like a newbie, they will charge you higher prices, respond slowly, and may not give the best service that you deserve.
So always negotiate to make sure you have what you need. If you already have an online store with traffic, show them that and say what you promised with your customers. A one-week delivery should be a one-week delivery!
And if you are starting from scratch, try to be humble and approach them in a respected way. You should still be as professional as possible. Remember to use email templates, show that you have done your research, and ask detailed questions based on your needs.
If you can do these things, you can get the best deals from the best suppliers.
Decide on your store's suppliers
Many suppliers can seem great at first through the products they offer or the reviews they get, but once you dig into the business, things may not look as good anymore. This is perfectly normal and you should not feel frustrated for it.
Just keep reconsidering: the raw materials they use, how they deal with returns, the way they do business. Make sure you talk to all of your options and know the way they process before committing to work with them. But remember to set a deadline to make up your mind.
If you decide too quickly, you may run into issues later. And although you can still choose not to work with them at this stage, the damage to your brand has already been done and will take a lot of time to recover.
Benefits of good suppliers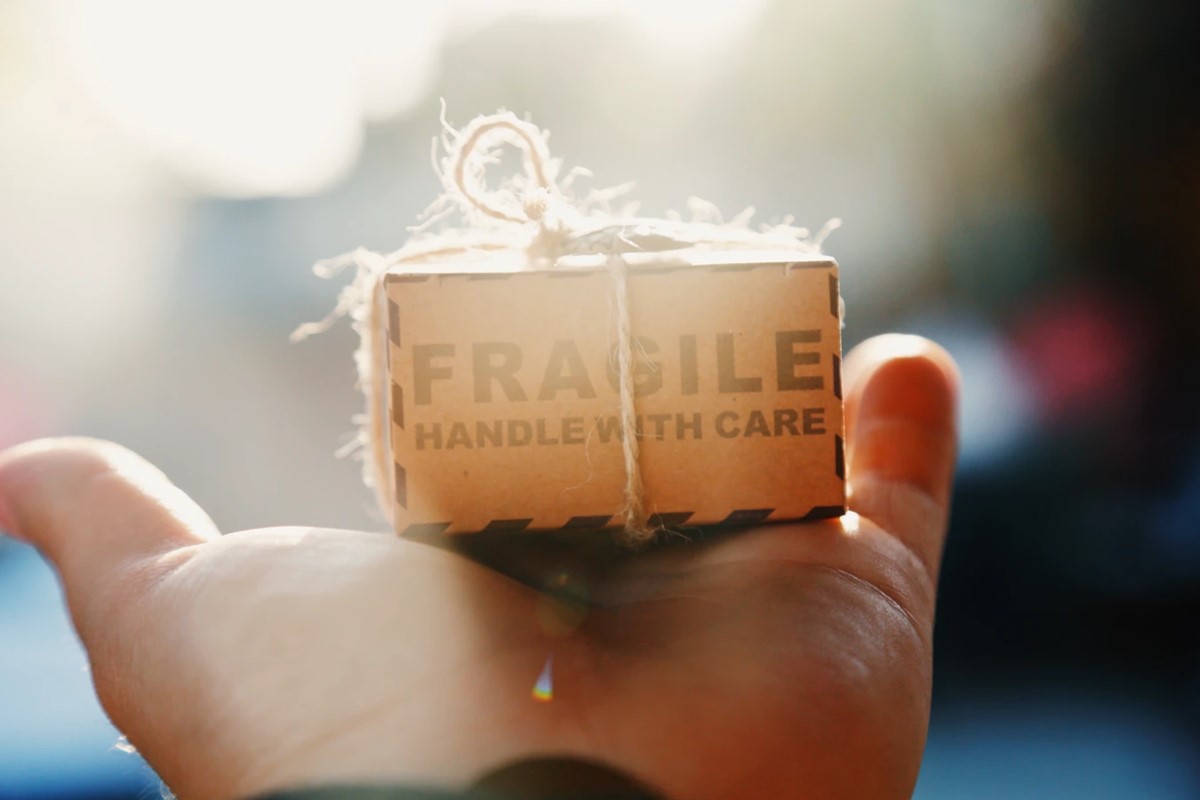 By now, you may have realized a thing or two about the importance of having good suppliers for your dropshipping business. As a checkpoint, let's list out the great advantages you would have if you take your time choosing the right one.
Time-saving: A professional supplier with high-quality service won't waste time and get right into business. You will know what you get for the price you are willing to pay.
Customer satisfaction: Good quality product, secured packaging, quick delivery, these all make your customers stay with you but not your competitors.
Business promotion: Dropshipping suppliers can even give you customized packaging and invoice with your brand logo or design. This can help popularize your brand a lot.
Cost-effectiveness: With every cent spent, you can be sure about the quality of service and not worry about frequent issues.
Long-time benefit: Having a great partner goes a long way. You may change your method of business, but a good supplier can help you in every way. With that in mind, let's see the top things you should look at to choose good dropshipping suppliers for your business.
Criteria to choose good dropshipping suppliers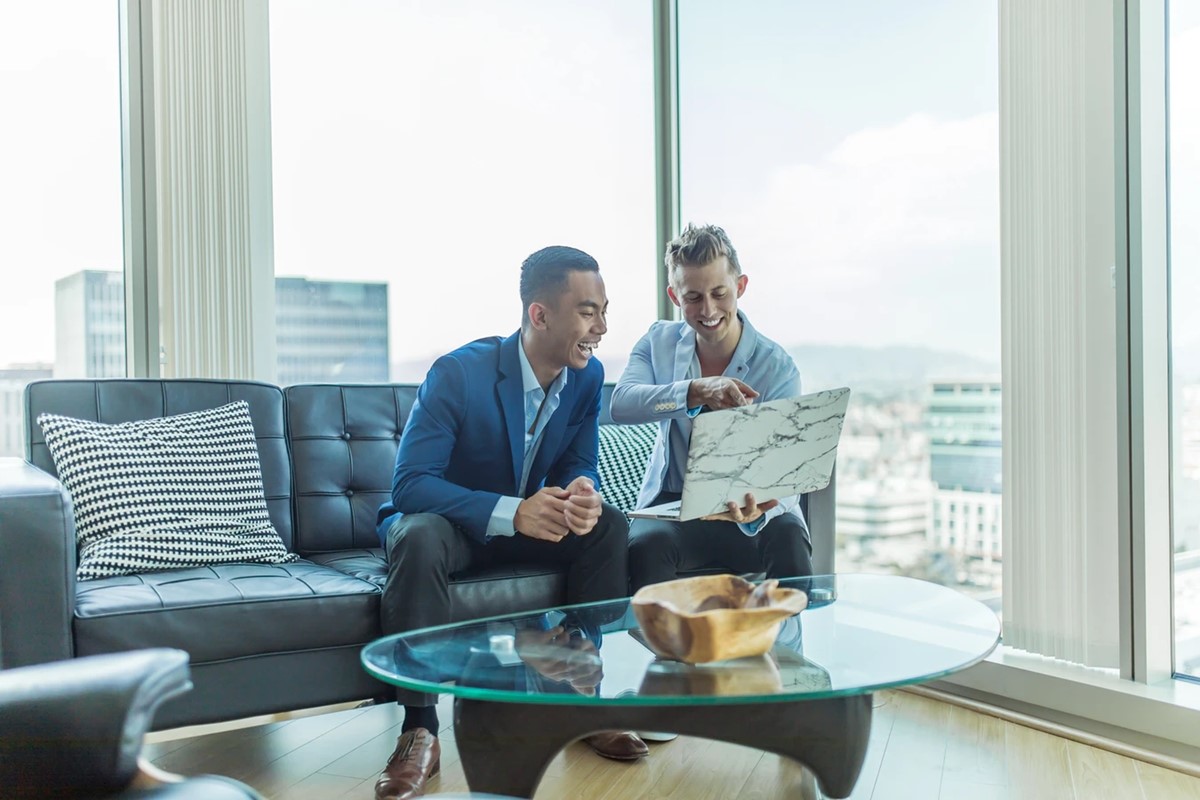 As mentioned, dropshipping suppliers are not so great at marketing themselves. But there are still many great names out there that can provide high-quality services that benefit your dropshipping business. Take a look at the next key elements to know what a good dropshipping supplier would be like.
Your business goals
First of all, you need to decide what your business goals would be and how your suppliers can align with those goals. For example, if you want to dropship in Europe and promise a 3-to-4-day shipping time, then maybe a supplier in the region would be more suitable. Or if you are thinking of dropshipping to the US and your customers can wait 2-3 weeks, then suppliers from China are totally fine.
So list down the goals you want your dropshipping business to achieve, and divided them into groups of products, shipping, service. Then you are fine to go!
Minimum order quantity
Some suppliers will have a minimum order quantity, which is the lowest amount of your order that you need to make the first order. This is to filter out window-shopping buyers who would only purchase small orders and can go for the long run.
Although this can be quite complicated if you are only starting, but if you are confident in your choice, just go along since you and they are working together for some more time. Try to negotiate at first if you think the amount of order is too high for you.
However, there are suppliers for small orders too and they are willing to support you at any size of the order. They can be found on sites like AliExpress or through a directory service like SaleHoo.
Organization
How are the products made? What kind of technology are they using? How do they handle returns? The way they organize their processes can mean a lot when working together. You don't want your email to be responded two weeks later or some broken item and they can't say who will take care of it.
You should try to figure out who is the CEO, who is your support representative (if there is one), who to help if phone call is not available? The more structured an organization is, the more trust you can lay on the supplier.
Support representatives
If the ones you are working with are professional, then it can represent a lot in the support representatives. Can you call them and when? Can your questions be answered as fully as possible? Can they handle the issues that you have?
There may be some hard questions and they can't answer right away, but they should take the chance to find the solutions and get back to you in a timely manner. And if the company doesn't have a support representative for you? Then who are you gonna ask if issues arise and can you be ok with that?
Technology
While at it, I would like to mention that my ideal suppliers would be ones with high priority in technology. The best tech in efficiency, automation, and scalability will be growingly important as your dropshipping business grows in the future.
Some of these technologies can be listed as:
Ability to place or cancel orders right on their website
An inventory data feed that can automatically update your product listings
A detailed website with detailed product descriptions
Of course, not every supplier choice would have these advanced features. But it is something good to keep in mind when deciding. It is like playing with the endgame in mind, you are aiming for the best possible.
One more worth mentioning aspect is branding. Normal suppliers would simply hide every trade of branding on the packaging or invoice and leave a blank box to be delivered. But if they can add your brand name and logo, it is a game-changing factor that would make you stand out among competitors.
Location
Based on the above business goals, you should see how your suppliers' locations are related to your success. Suppliers from the US or Europe can give you quicker shipping times with familiar language, but they are often more pricey and need more fees. Meanwhile, suppliers from Asia are steadily growing in quality and service, but there is not much you can do about shipping time if a storm suddenly appears in the middle of the ocean.
The location often affects shipping time, payment access, and communication. So that is for you to decide which supplier's location suits your goals more? Write it down first because we still have a few more to cover.
Payment terms
As the name suggests, how do your suppliers receive payments? Is it Visa, PayPal, MasterCard, or other methods? Do these methods cost transaction fees? Ask about it to make sure you won't be losing more fees than you want to.
Related Post: Best Payment Gateways for Shopify (for Dropshipping, US, UK, India, Australia)
Terms and conditions
This is important once you have offered to work with them. How would both sides work together on an agreed contract? What are the responsibilities? If there are issues that arise, how would they be solved? The online world is not affected much by laws, so try to protect yourself as much as possible.
An online directory with verified manufacturers can be trustworthy, and if they provide the service to be the middleman, you will be protected and helped by them as well. This is considerable even though it will often cost you a subscription fee per month.
Final notes
That is all, if you are trying to look for good suppliers for your dropshipping business, this article should be enough for you to start and deciding which ones are the right ones. Even if you are just starting out with dropshipping or have already had an online store, having the best fit suppliers is still vital to be successful.
There are many ways and methods for you to find the right ones, but it won't be an easy task. My last piece of advice is that having some suppliers is better than just one, since they can help with more products and more quality.
As always, best of luck on your eCommerce journey! If you have any questions, just leave them in the comment section below, I will answer each of them.
---
CEO and Founder of Avada. Pursueing a simple and healthy lifestyle. A friend, a husband and a dad of four children, a trainer and an influencer wannabe. He is a big fan of sports and travel, also.
New Posts
Stay in the know
Get special offers on the latest news from AVADA.