Top 11 Best Shopify Customer Service Agencies
Running a Shopify business is no small task. After all, you are the one in charge, the fate of your business lies in your own hand.
But along the way, the bigger your store gets, the more you need to do. More customers need to be satisfied, more orders need to be packaged and shipped, more bills to be paid, etc.
Things can get overwhelming really fast, and that is when you need to find some help - by hiring some outsource services.
Here comes the cavalry! In this article, we will give you a list of top 11 best Shopify customer service agencies - who are all experts in what they do and can help you grow your business the exact way you want it. Let's start!
Why you may need to outsource customer services?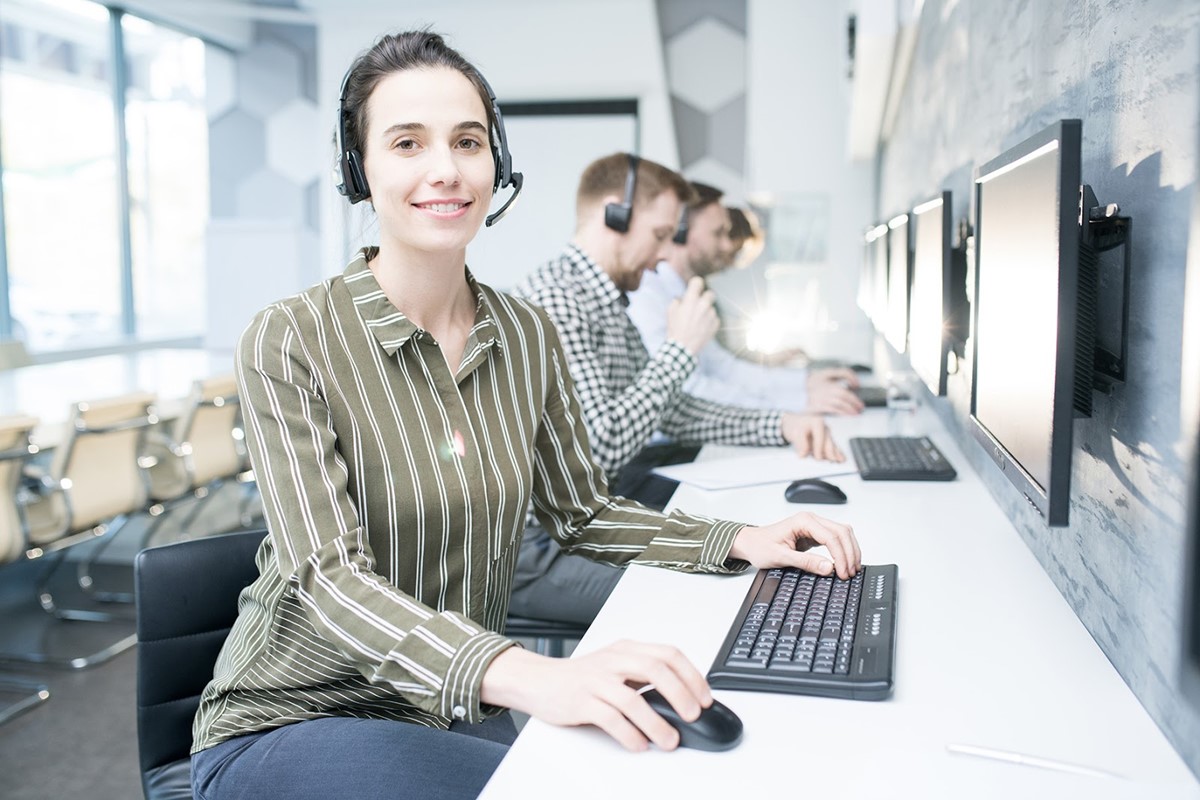 Businesses and customers nowadays share a special kind of relationship. While people still care about price and quality, additional values of customer services have become an important factor in choosing to purchase with a brand.
Customers simply would rather trust and invest more in a brand that shows real care toward their needs, bring personalized experience, and constantly provide value beyond the product they are purchasing.
According to Hubspot, there is good news and bad news in 2019:
70% of the customer's journey is based on how your customer feels they are being treated.
90% of customers rate an "immediate" response as important or very important for when they have a customer service question. When 60% of customers define "immediate" as 10 minutes or less.
Consumers say they are willing to spend 17% more on a company that has outstanding customer service.
You need to provide a customer with 12 positive experiences to redeem one unresolved negative experience.
$1.6 trillion is lost by American companies because of customers experiencing poor customer service and switching to competitors.
Customer service is the holy touchpoint you have with your customer, so it must be outstanding. There is no doubt about that, and therefore, you sometimes need help and outsource customer services.
What Is A Good Customer Service?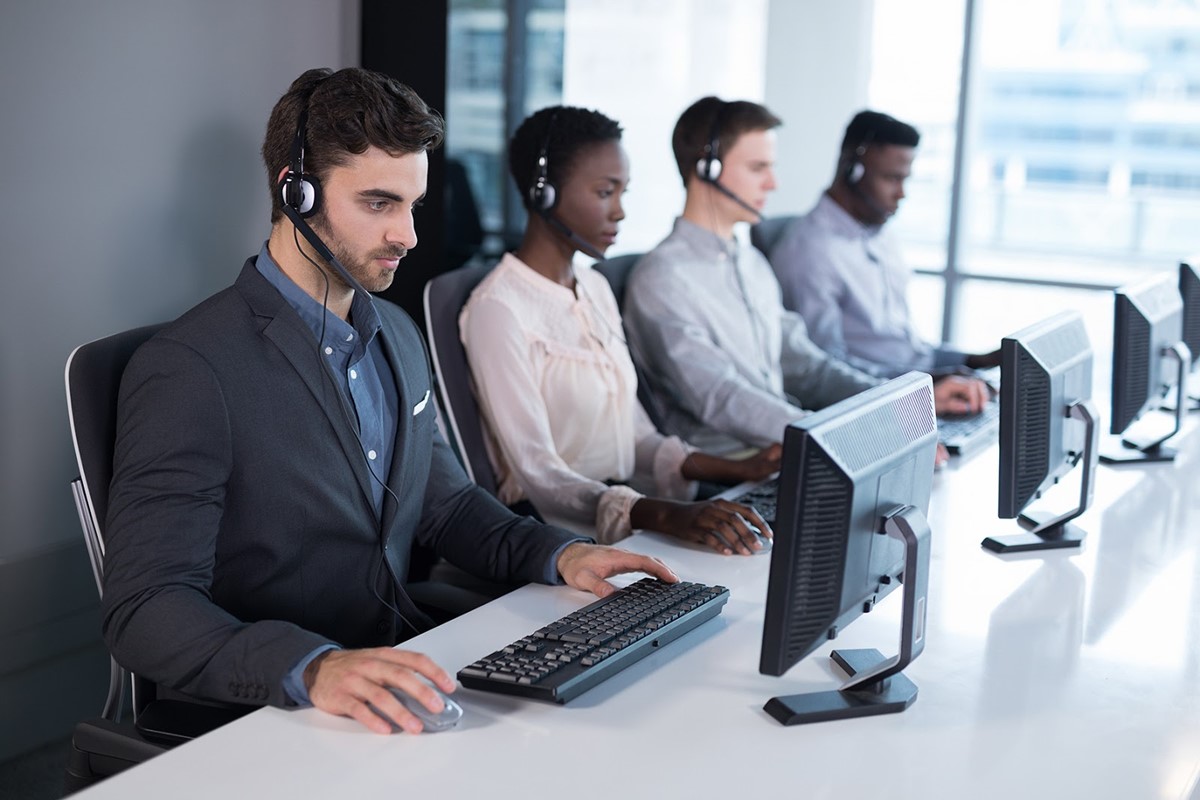 One thing to keep in mind, the service you choose will become the front line to respond with customers, or in other words, they will quickly become the face of your business. So choose wisely and think about your brand's authenticity.
Start with this checklist of what you need your service to have:
Provide fast support
Fast here is the same as immediate, you want your service to response beyond customer's expectation. If you can't do that, have a note to tell how long should your customers expect to get a response after they left messages.
One more aspect that you should keep good speed is email, which easily to record the discussion and see how satisfied a customer was. Make a standard inbox such as [email protected] and start sending in-time emails.
Fix customer issues in real-time
Live chat is now available for every online business to adapt and deploy. This is your way to easily contact current customers, then lead to quicker sales.
You can invite visitors who are just browsing to chat and finish their orders or help them with any questions they are having on minds. You don't need to be available 24/7, but you would want your service to be available whenever some visitors can take action.
Consider negotiating additional hours of support during the high-traffic time or promotion times.
Offer a direct line to your business
Many customers will use phone calls for urgent issues, especially if you have high-priced products. So set up a phone line through which customers can reach someone directly or leave voicemails.
If you are just a new business and can't afford the hotline all the time yet, choose your suitable availability time on the website and determine with your service provider how quickly should your customers expect to be responded.
Equip your customers with answers
Say hello to Frequently Asked Questions (FAQ) page (and yes, this can be outsourced too) or any documentation that shows your policies and answers to the most common questions.
With the help of your service provider through time, these documents can be completed and customers can actively understand more of your business.
Some key areas that you should have answers for are:
Shipping
Order processing
Billing
Customer accounts
Returns and exchanges
Pricing
Well, this says for itself. Choose the provider with a pricing plan that matches your budget. I leave this at last because it is still more important to see what they have to offer first. And to be frank, you don't have to choose one that ticks all the boxes. For instance, a direct phone line is not always necessary if you sell not such pricey products.
Find the service that suits your brand's availability and identity. You want your business to stand out because you have quality customer support and can solve customer's problems, that is all.
Related Posts:
Top 10 best Shopify customer service agencies
Now you've got an idea of the perfect customer service agency, let's start finding them. Hiring the right one will be a huge helping in getting things running smoothly.
That is why I give you my top 10 best customer service agencies so you can take time checking them out now.
1. SellerSmile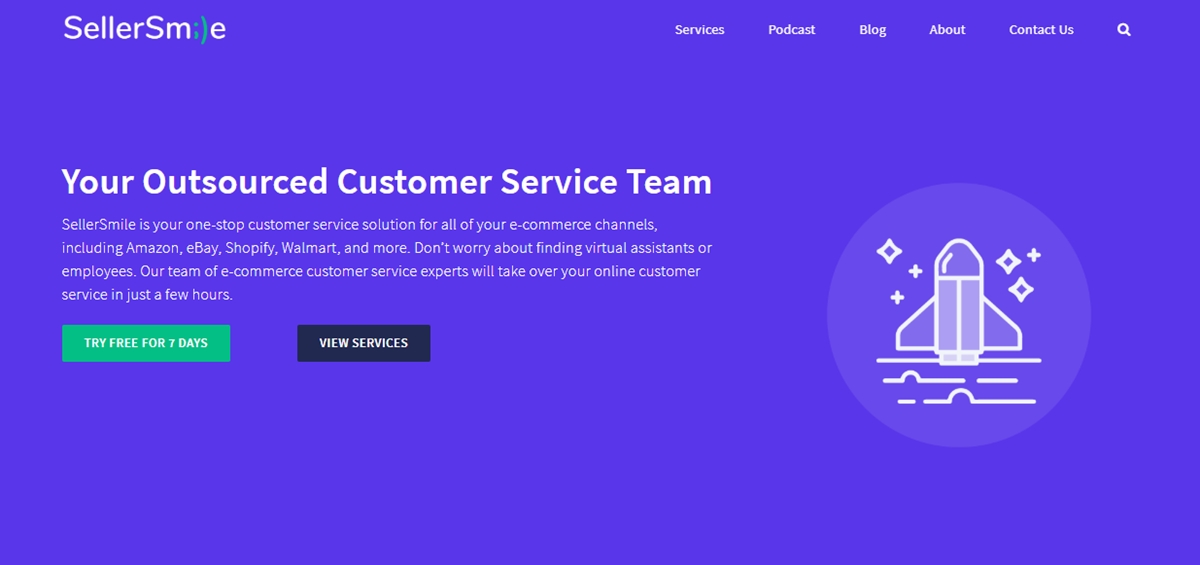 SellerSmile started as a customer service team for Amazon sellers but now has expanded to Shopify, eBay, Walmart, and more. Starting from 2017, they have kept on providing top-notch service for hundreds of stores worldwide.
Working with them, you will have all customer service aspects covered with less than a day response time throughout the year. And they do offer a 7-day free trial to test things out with both sides.
The downside is SellerSmile doesn't offer phone support or a team outside of the US.
Their service included:
Livechat support
Reputation Management
Social media support
Feedback service management
Team training
FAQ management
Voicemail follow-ups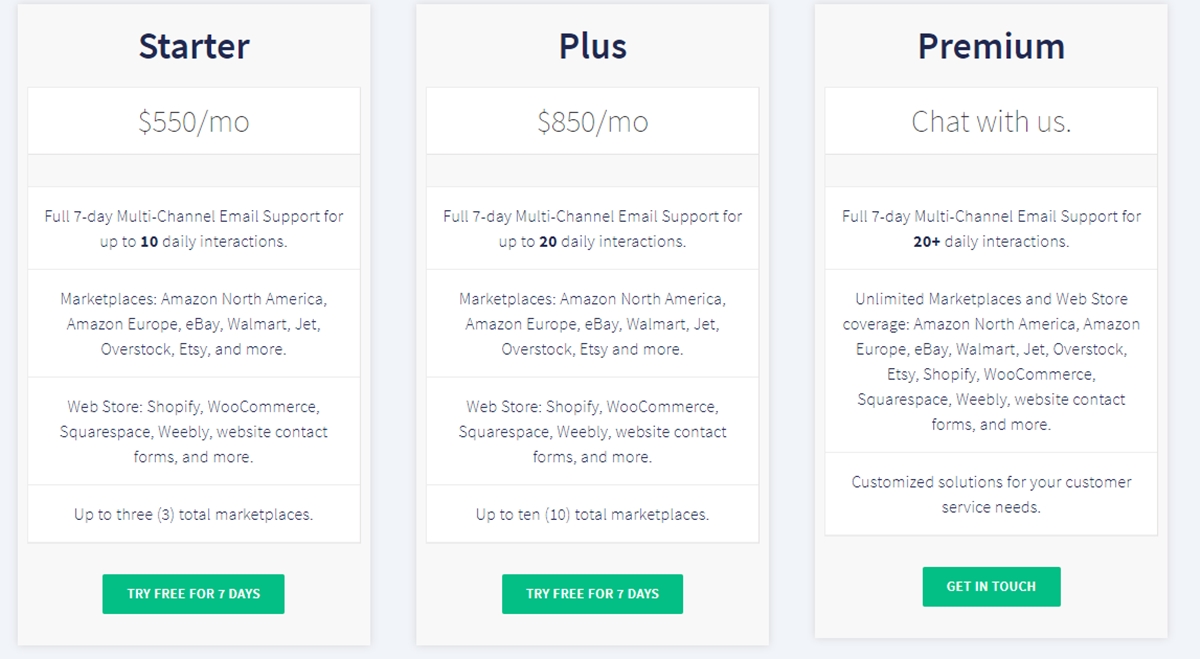 Pricing plans start at 550$/month, which is quite suitable for a medium business with more than $10,000 profit per month. You can get a discount as well if you contact for a more customized service.
2. Simplr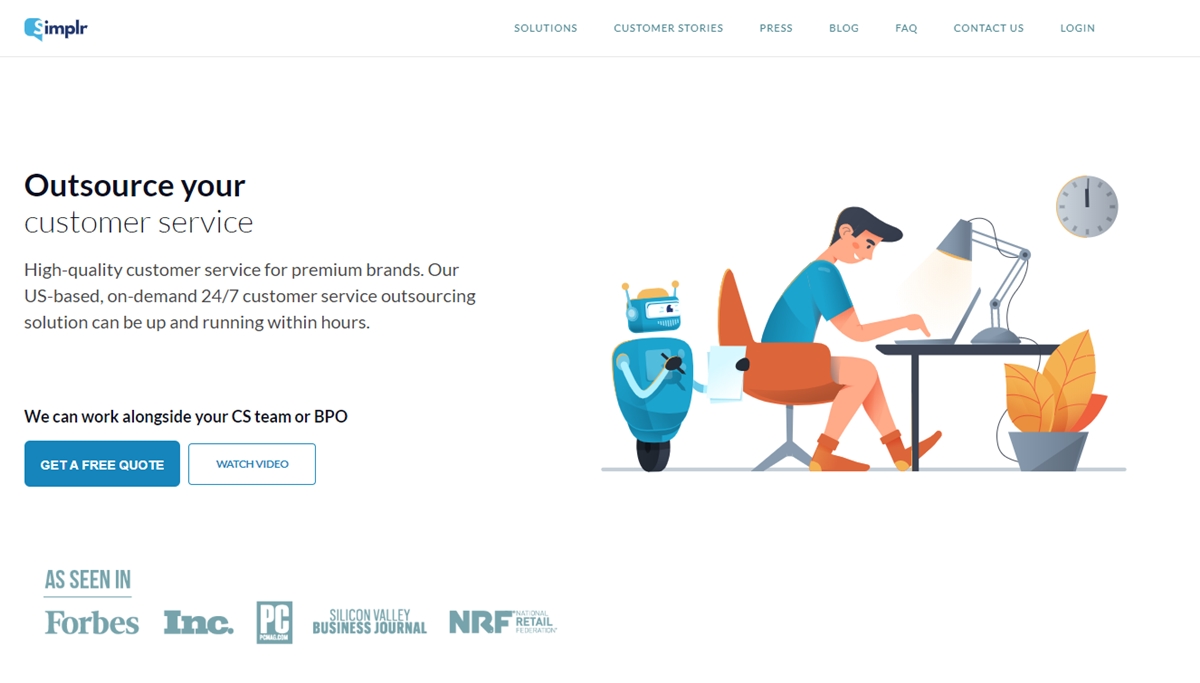 Simplr is an on-demand 24/7 customer service outsourcing solution that integrates machine learning to keep the service online all the time. Funded by Asurion - a large phone insurance company - Simplr can provide professional service at a reasonable price.
Based in the US, Simplr claims to use AI-powered historical analysis to speed up the answering process, while testing new messaging with real people staff. They also say their service is 40% more affordable with pay per resolution process.
However, they don't provide a phone call solution as well.
Their main features are:
24/7 US-based human support
Pay per resolution with no contracts or hidden fees
On-demand scaling thanks to AI
I can't seem to find a pricing page on their site, but an answer on Quora says pricing starts at &2.25 per resolution, and you can get a free quote from Simple here.
3. HelpLama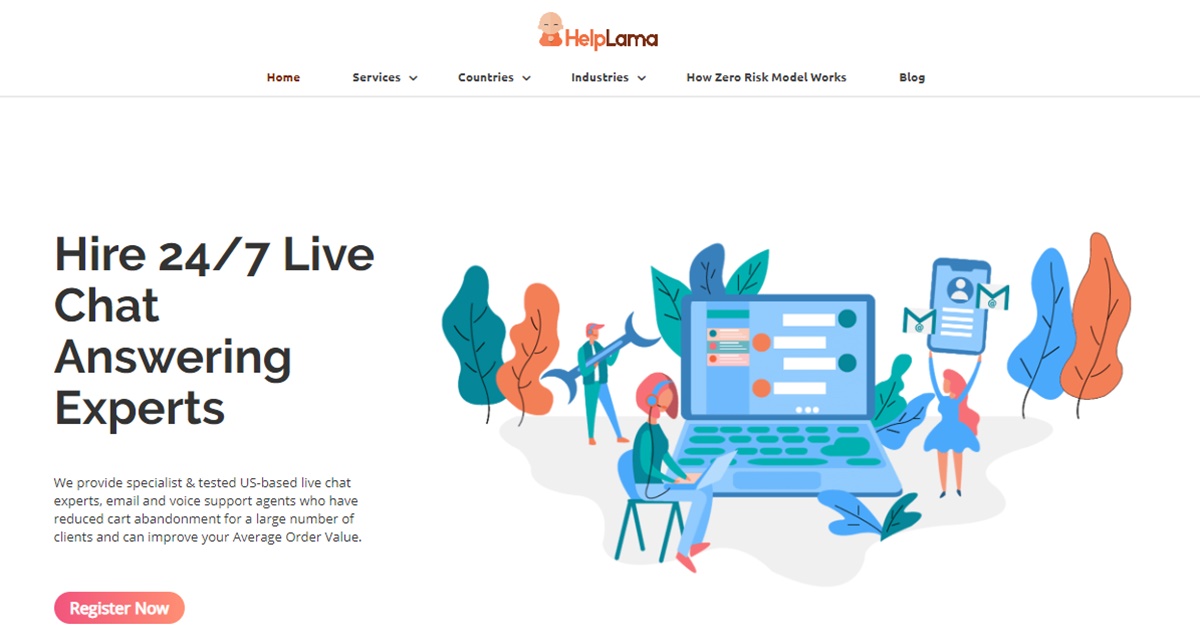 HelpLama is an expert in the field of customer support, empowering your brand and motivates your customers to make a purchase. Based in the US, UK, and Australia, the availability is significantly increased.
They claim to have a 21% average increase in sales achieved if using their service and have served over 100 businesses worldwide. Another good news is they do provide phone support.
Whether you are a Shopify dropshipping company or an upcoming store, HelpLama can help with your platform and your software, at volume-based pricing and 100% money-back guarantee!
Their service included:
Email support
Live chat support
Phone support
Phone order taking
Telemarketing support
They have something called a zero risk model, which means your store will get trained experts to answer live chat support, while you get your money back if things don't go well.
4. GizmoSupport

From India, GizmoSupport has been a call center outsourcing for over 12 years, having over 2500 solution providers across 6 locations. The experience brings throughout service with professional staff that can help your business grow.
GizmoSupport's services are:
Customer lifecycle management
Digital enablement
Application lifecycle management
Enterprise IoT e-surveillance
While this is an agency that is closer to the Asia area, Gizmo Support with its enterprise-level of customer support may not be what many are looking for. I still give you the name since they do provide top-notch service and solutions.
5. Proonto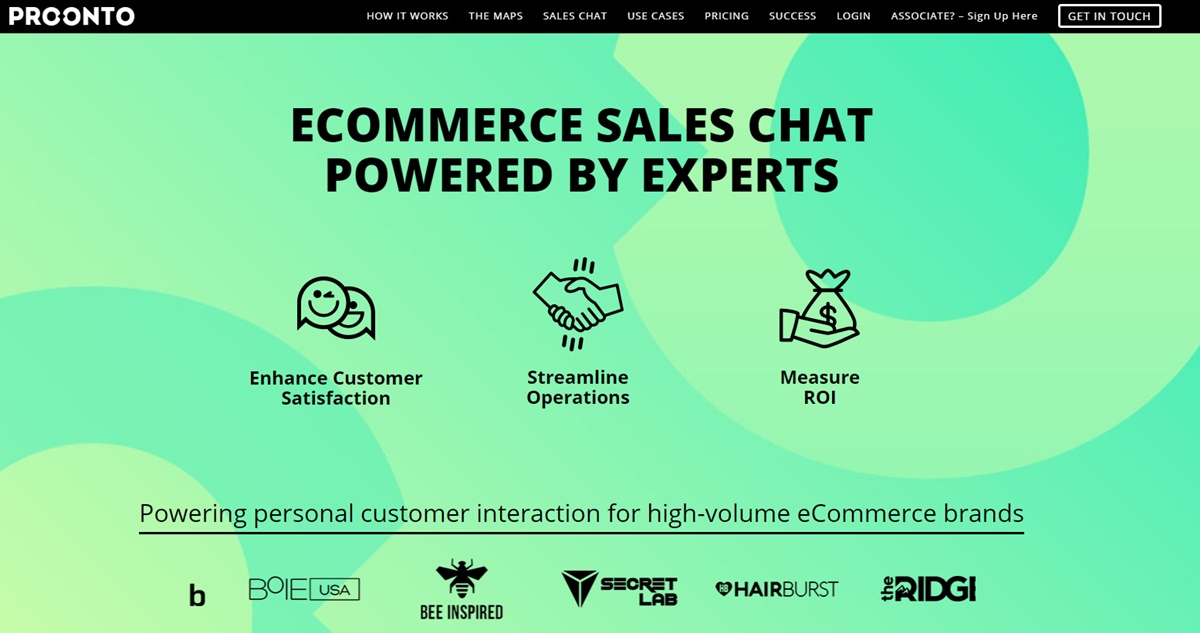 Another agency integrates with machine-learning, Proonto analyzes visitors' behavior in real time and real conversation to result in +17% revenue growth for clients. They offer a fully-featured live support platform with chat, video, and audio capabilities.
One cool thing is they call their staff the MAPS - expert human operators assisted by machines to provide great customer service for you. They can instantly become the front face of your business and provide insights about your customer needs and experience.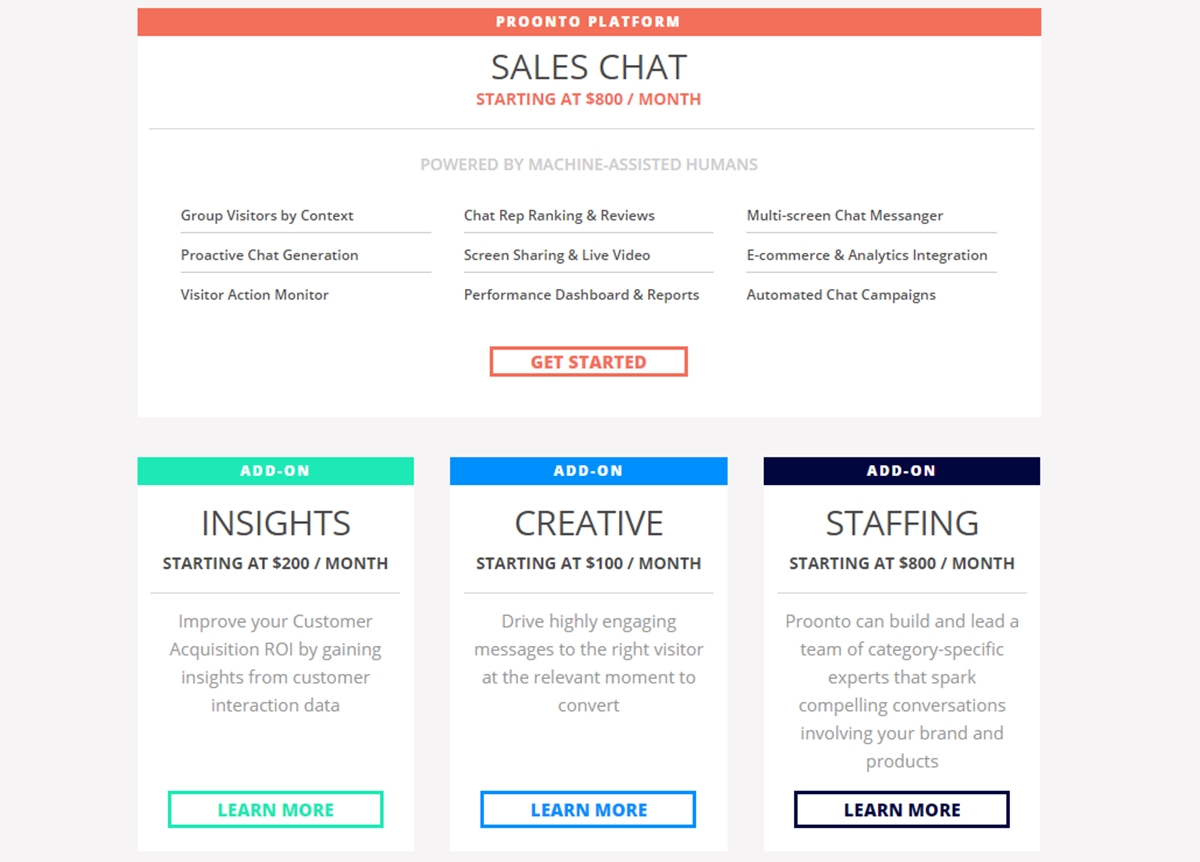 The pricing of Proonto is quite affordable for small and medium businesses, and you get professional staff for your own store, so it is quite a good deal.
6. Helpware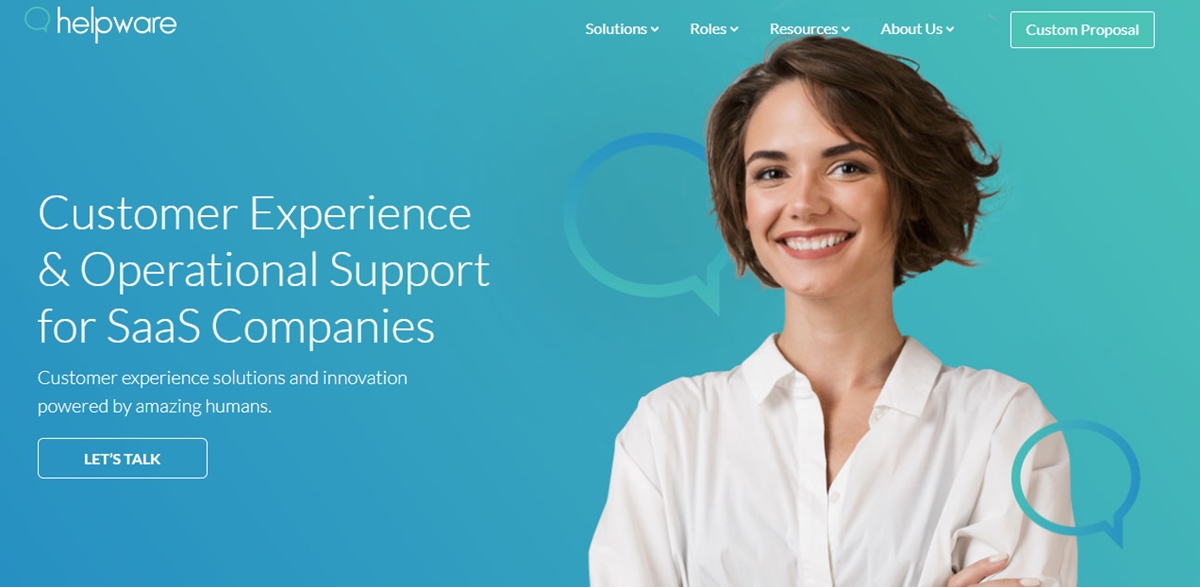 Founded in 2016, Helpware is a new name that is more and more confirming their place as a customer service agent. They now have served over 100+ clients and worked on over 4 continents - USA, Asia, Latin America, and Europe.
Their service is called customer experience, which I found quite interesting compared to customer service. They support omni-channel, which means every channel like voice call, email, chat, text, social media, messaging, and in-app.
They have worked with Zendesk, Universal, and Google, so it is no doubt a good service. There is also machine learning involved in this 24/7 service.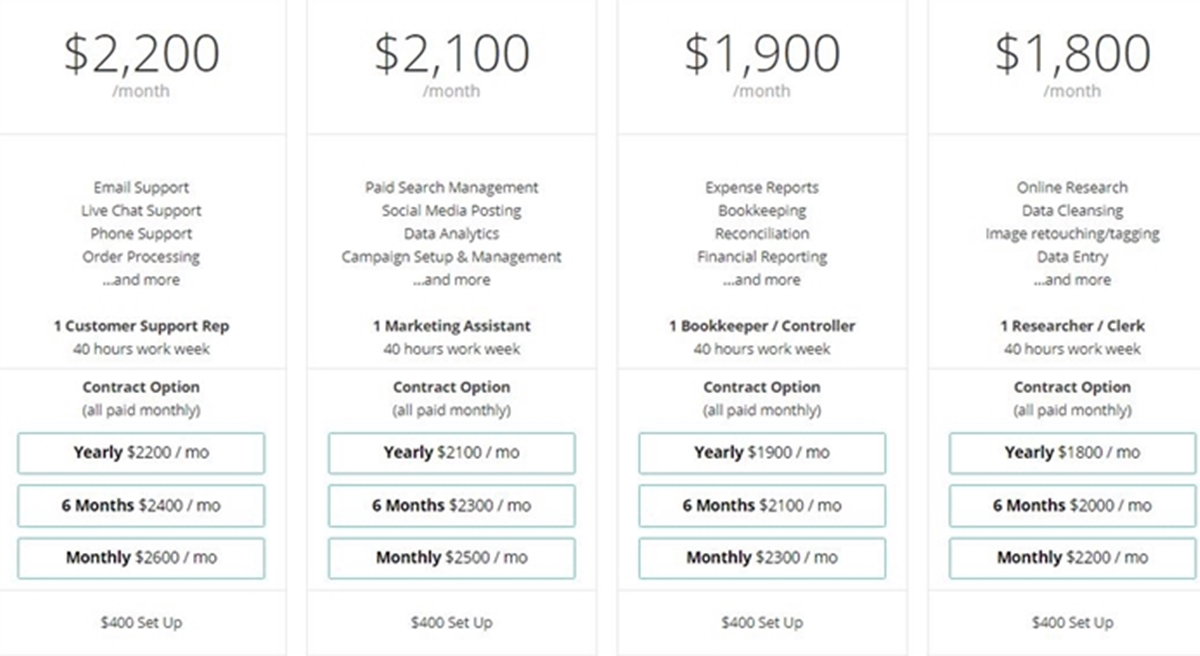 The pricing for customer support is &2,200 per month for 40 hours of working per week, with a $400 set-up fee. This is not so flexible since clearly, medium and above businesses are what they are aiming for.
7. Octopus Tech

Founded in 2011, Octopus Tech is experienced in customer support and website design. They offer both voice support and non-voice support from India.
Their services have a wide range of activities:
Chat support
Email support
Data Entry service
Call center service
Outbound & Inbound service
Telemarketing
Tech support
They've partnered with Amazon, Goodyear footwear, and many more big companies, so you can be reassured about their quality. However, I couldn't find their pricing so it must be based on the company's size and needs.
8. IdeasUnlimited
I came across this company when researching, and immediately thought they deserve a spot on the list. With over 8 years of experience, IdeasUnlimited offers 24/7 call support for 300+ clients all over the world.
Their service is available for almost every industry, so you don't need to worry about whatever you are selling. Phone, Email, Live chat, Social Media, Mobile app, Video, you name it and they have it.
They also have remote workers operating in North America, South America, South Asia, Europe, and the Middle East. You can also choose a combination of both physical call center services and a remote team.
9. Mobilunity
We now move to Ukraine, where Mobilunity provides chats, emails, and calls service for your store, all 24/7. They claim to have a team of 30+ members that has more than 6 years of experience and supporting over 1000 websites at the moment.
If you do your business with Mobilunity, you will get:
Department managers to define KPIs and SLAs
Pre-sale clients support experts
Online research professionals
Shift supervisors
Current client support experts
Reporting managers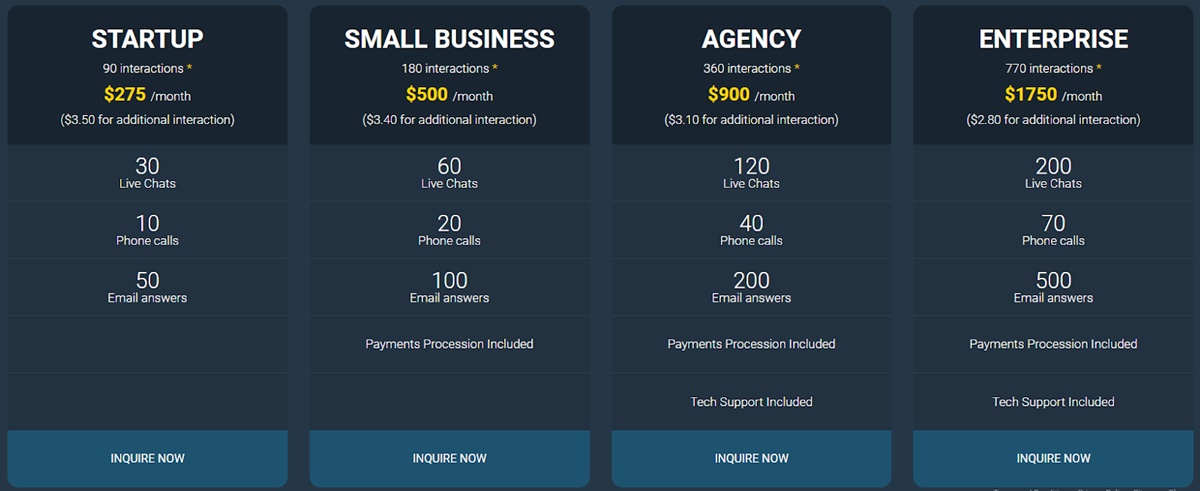 Out of all services, I think Mobilunity has the best price for small businesses. What they can improve is a more flexible plan so you can adjust those numbers to have more live chats over phone calls, for instance.
10. HiredSupport
HiredSupport has been around since 2010 and is a customer support outsourcing industry pioneer. They have clients spread out across the globe for whom they manage 24/7 live chat, email, and call support. Their clients include major SaaS companies as well. Other services offered include:
Shopify and Amazon store support
Help desk support
Social media management
Virtual assistants
Transcription services
Lead generation
HiredSupport makes a challenging claim that they will beat your current support team, whether in-house or outsourced, against the KPIs that you set for them. They back this with evidence from their case study page where they improved their client's customer satisfaction (CSAT) scores from 76 to 90+. They're also rated 5 stars on Clutch, a major reviewing platform.
One of the major benefits of outsourcing your customer service to HiredSupport is that their pricing model is highly affordable as compared to their competitors. However, they aren't as big as the other well-known companies, which can also be considered as their strength. They also offer a free quote on their website, which makes things easier for you.
11. Flatworldsolutions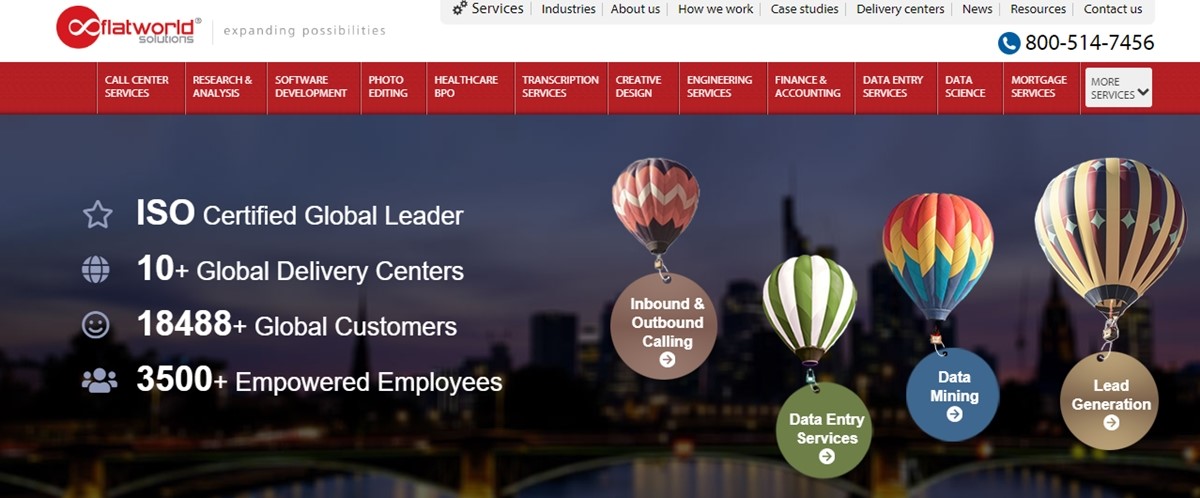 Last but not least, we have a veteran in customer service outsourcing, Flatworldsolutions, which has been around since 2002. They operate across geographies, with centers in India, the Philippines, UK, and the US.
As a long-time provider, they can provide every service needed for a successful customer service process, with inbound, outbound, chat support, email, telemarketing, and more.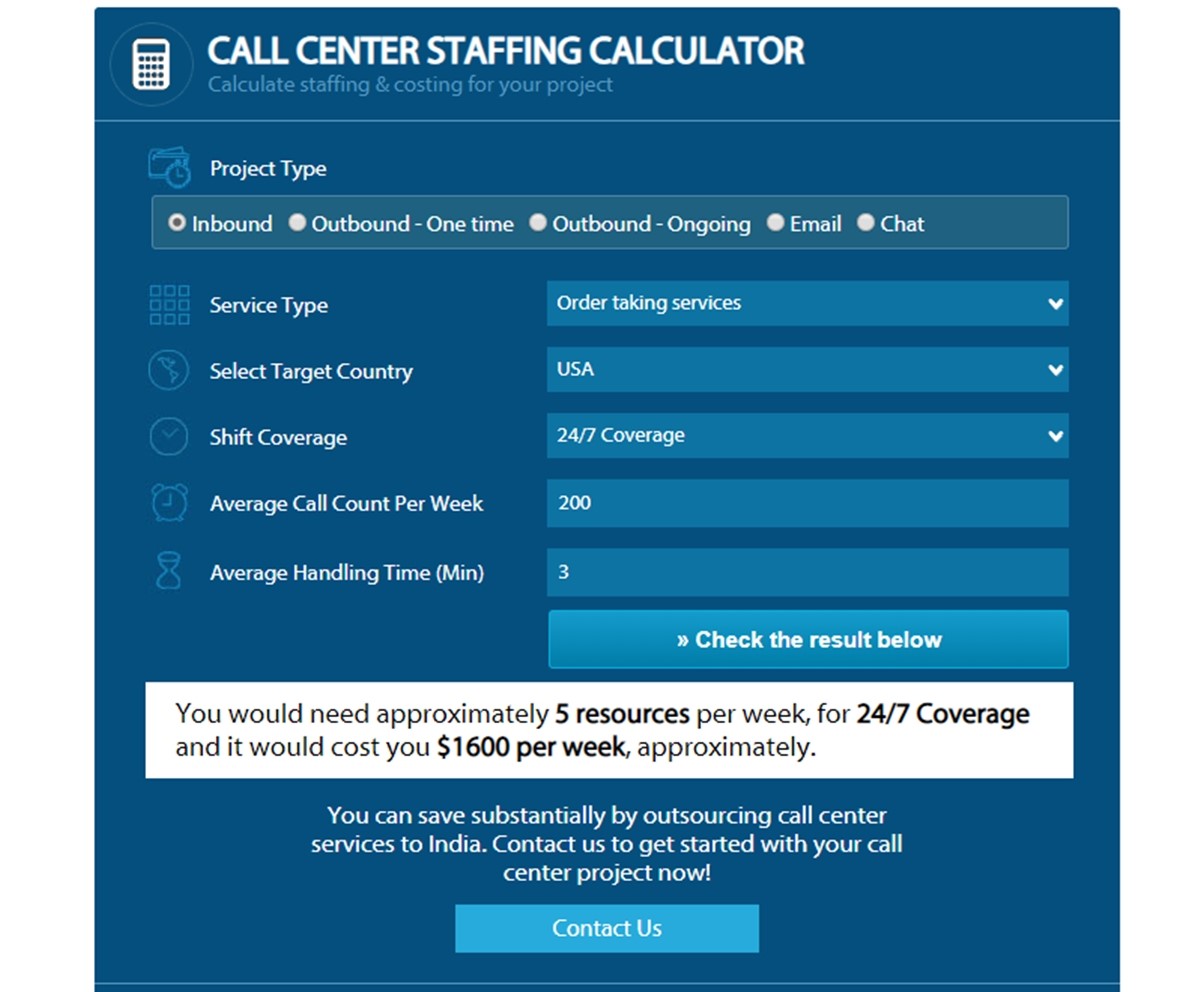 You can find a calculator to check how much it would cost to use their service according to your needs. As you can see above, my store would receive 200 calls per week with 3 minutes of average handling time, and this would cost me $1600 per week, quite high but understandable.
Conclusion
Hiring someone else to do the work for you can be a big step since you are giving up control over your own business. But you need to trust that these people will do a good, or even better, job than you, so you can save time and grow your business in many other ways.
Customer service is the ground to build a solid customer base, which will drive revenue and bring a great competitive edge to your store. I hope the top 10 best Shopify customer service agencies above can help you build that.
If you have any comments or questions, just let us know in the section below. As always, best of luck to your eCommerce journey!
New Posts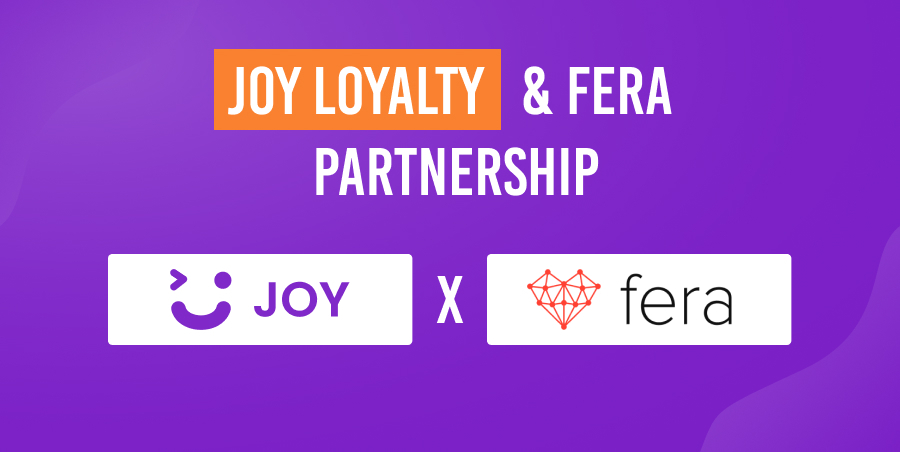 Subscribe
Stay in the know
Get special offers on the latest news from AVADA.
40k
subscribers has been joined!
Earn $10 in reward now!