Shopify Plus Reviews: Cost, Features, Pros & Cons
The bigger your store is, the more you will spend on improving the tech infrastructure. Shopify Plus is a solution, providing cloud-based software with full features for the enterprise level.
While Shopify's plans are for small and medium businesses, Shopify Plus is definitely for high-performance stores. Household names like RedBull, Budweiser, The Economist are all using Shopify Plus for their sites.
In this article, we will give you detailed Shopify Plus reviews, what it has to offer, and whether it's the right choice for your business.
What is Shopify Plus?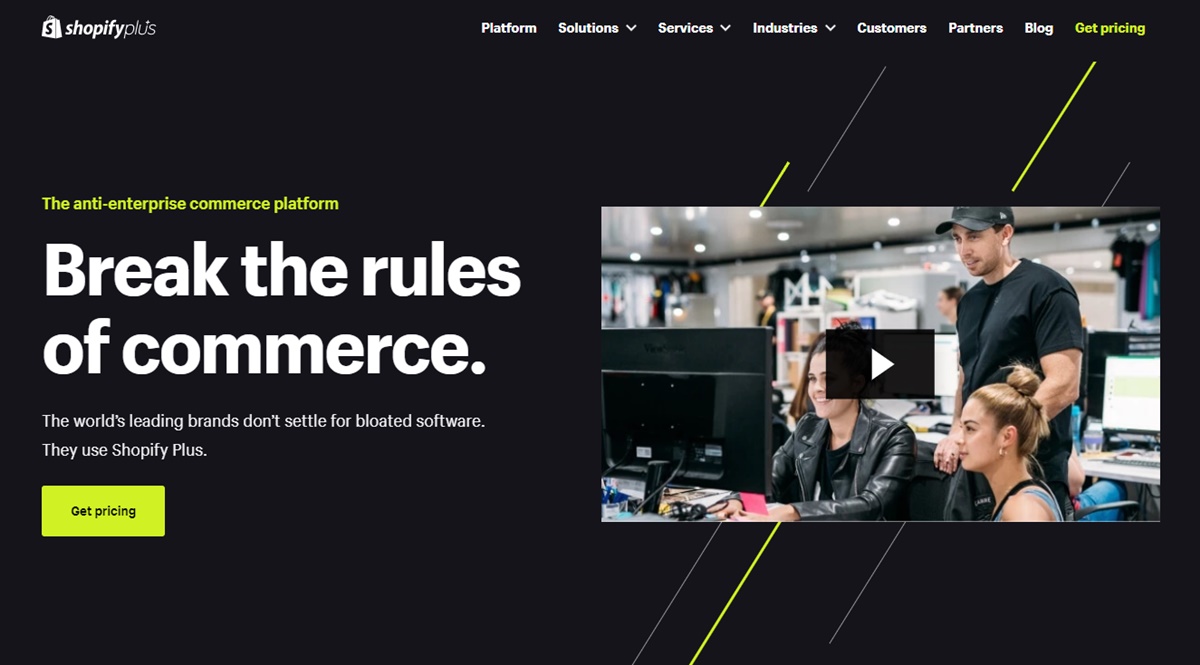 Shopify Plus is a Shopify's enterprise-level ecommerce solution. It can handle the technical work of running a large online store with a hosted platform customized, staffed, and priced for big brands.
Shopify Plus is the choice for over 5,300 merchants currently, with billion-dollar brands like Rebecca Minkoff, Pepsi, Unilever, Kylie Cosmetics.
The core advantage of Shopify Plus is that it provides more automation, control, and customization for your standard eCommerce setup, combined with a hosted SaaS platform.
Compared to traditional self-hosted platforms, Shopify Plus is continuously upgraded and monitored without you changing anything from your end.
With the cloud host, you get a secure, robust, and fast network that ensures a high-performance site without depending on your servers or other hosting companies.
Next, we will see the main features that Shopify Plus has and why they are suitable for the enterprise level.
Shopify Plus Key Features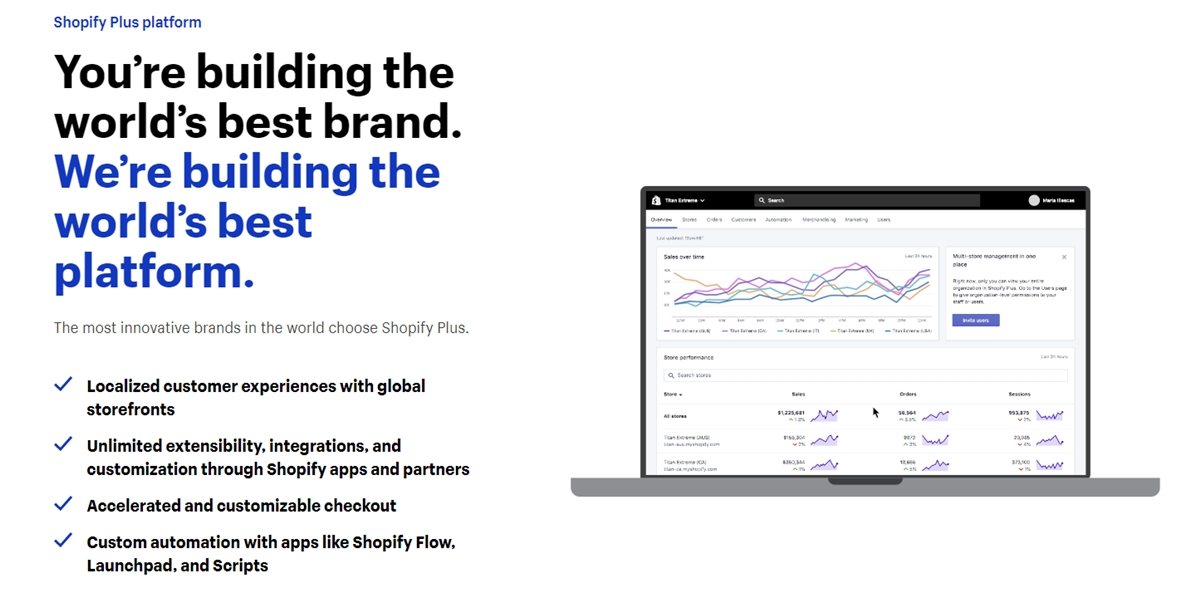 Besides all the features on the basic plans like own payment gateway and sale channels, Shopify Plus provides some more impressive capabilities:
Fully Hosted
With a SaaS platform, you are getting the platform as a service – both the server and software are sold as a package. The server is made to work correctly with the software platform, and the software is meant to be easy to use and integrate.
The platform provider (Shopify) is responsible for keeping your website up and running. You are responsible for the design, marketing, and everything customer interacts.
Shopify's highly-scalable SaaS platform assures 99.97% uptime for your site and gives your visitors a fast and enjoyable experience. The SaaS model reduces your IT hardware, and human resources cost vastly, meaning you can concentrate on your business rather than IT.
Security
Shopify Plus is a certified Level 1 PCI DSS compliant and uses continuous risk management with annual on-site compliance. This means the security burden is on Shopify; you won't have to worry about it.
You'll also receive dedicated SSL certificates for the entire shopper experience.
Unlimited Bandwidth
Shopify Plus allows you to strictly focus on growing your business instead of worrying about your website. It offers merchants unlimited bandwidth and can process up to 8,000 orders per minute per store.
Shopify Plus is also hosted with scalable SaaS (cloud-hosted software), making highly variable checkouts and flash sales flexible and easy to manage.
To demonstrate, Shopify Plus is able to withstand massive demands like:
Over 200,000 people flooding the Kylie Cosmetics site when a New York pop-up event happened.
Death Wish Coffee's taking $2,083 a minute right after their Super Bowl commercial aired.
Complete customization
Shopify already has a lot of great ready-to-use themes that you can customize to fulfill your eCommerce needs. Which includes playing around with colors, fonts, and changing your homepage content and layout.
With Shopify Plus, you can even take your store's customization to a whole new level. For those large stores looking for something more unique, JavaScript and CSS can be used to fully customize your store's checkout experience, allowing you to incorporate your conversion techniques.
Scalability
Simply put, Shopify Plus takes care of tech updates and bug fixes for you. This can save you money and provide financial peace of mind (no shock bill for site maintenance).
If you reduce the technical running of your site to Shopify, you will save on IT support and workforce.
This means you can scale your store really effectively.
You will be free to focus on expanding your store with marketing and business strategies. Also, as you grow you can rest easy that Shopify will handle any extra technical strain.
That is not all, and you also get top-notch customer service & technical support on every growing step, which we will talk about more later.
Who is using Shopify Plus?
With over 5,300 merchants users, Shopify Plus is the platform of choice for many famous brands, like Shopify listed in the above image. But I figure why only look at billion-dollar companies, let's look at some best examples that you can learn from.
Gymshark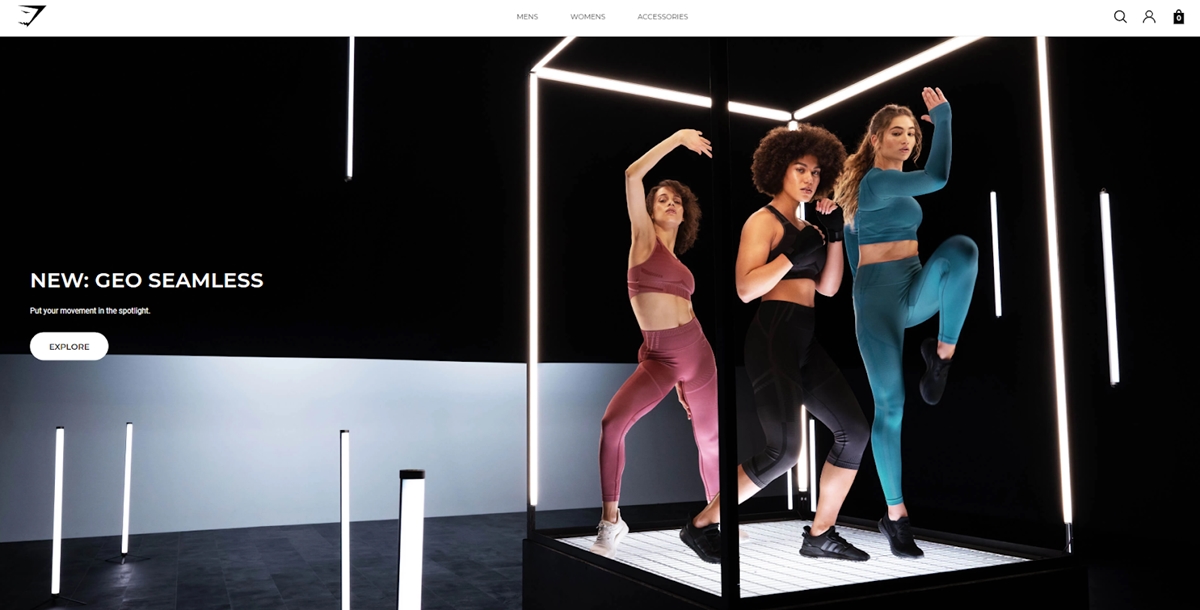 Leading fitness apparel from the UK, Gymshark makes about £41 million in sales in 2017 and is one of the fastest growing fitness brands in the world. However, their first choice for a platform was Magento.
It was a fine choice for big business. Still, the length of time to build and run the site was too slow for a fast-growing site like Gymshark, and the platform also caused an eight-hour crash on one critical day for retailers: Black Friday.
Then Gymshark re-platformed with Shopify and reached £41 million in sales during 2017, got 5.1 million social media followers from 131 countries, and became a famous global fitness apparel brand.
HiSmile

In 2014, Nik Mirkovic and Alex Tomic gradually poured $20,000 of their own money to launch teeth whitening brand HiSmile. Now the brand has reached a brand valuation of $300 million and is selling globally to customers in 182 countries.
Started with WooCommerce, but the high traffic started causing crashes, and two young CEOs decided to switch to Shopify Plus. The choice suited well with their influencer marketing strategy, as well.
Now, HiSmile has more than 3 million social media followers, earned over $130 million in total sales, and once sold over $5 million in one week over the 2018 holidays.
Related Posts:
Bombas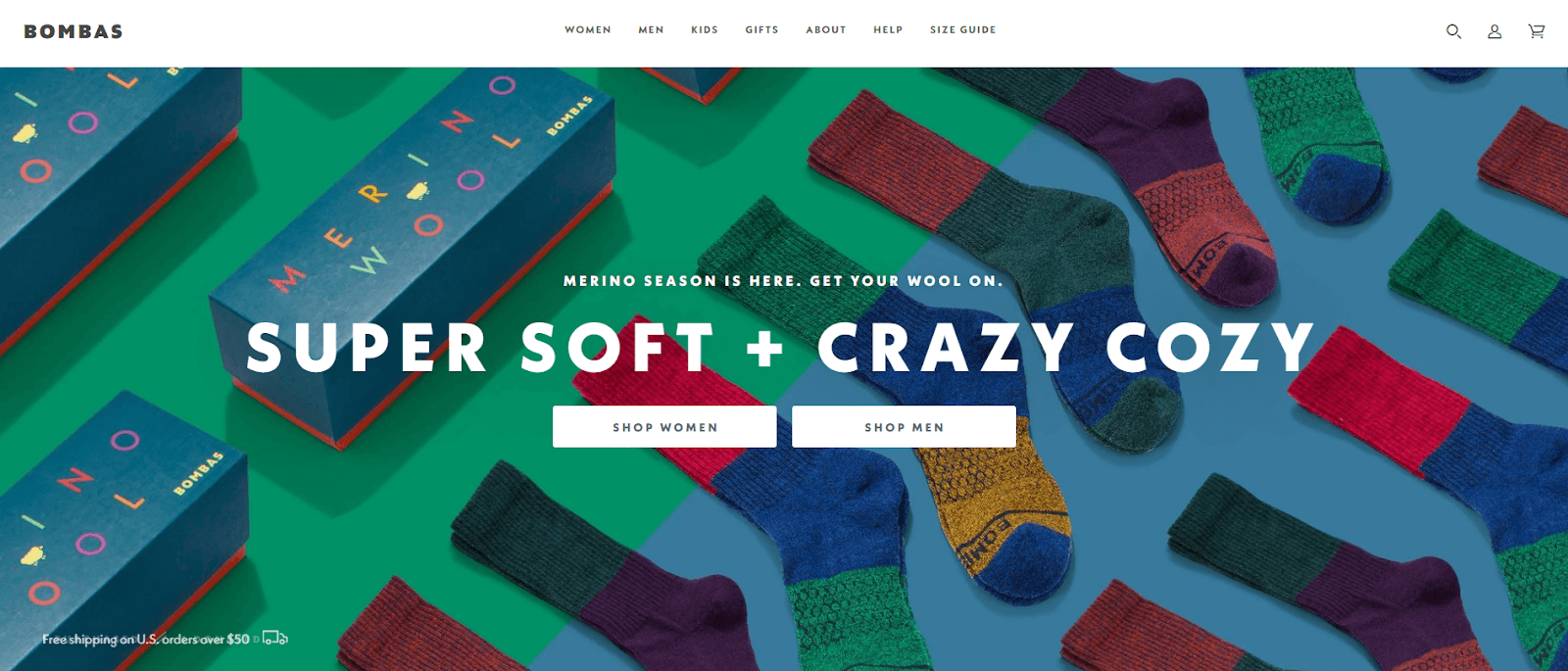 Bombas is an excellent eCommerce store, having pop-ups that get customers shopping in an instant. They have a color theme clean and attractive, with the shopping cart that feels incredibly modern as it slides smoothly into view from the right-hand side of the page.
Great products, meaningful cause, and high-profile media attention shot Bombas to success — earning from $300,000 in 2013 to $4.7 million in just two years.
However, what should have been their brightest moment turned into one bad mess. When Bombas' founders just landed a deal with Shark Tank's Daymond John, their Magento-backed online store suddenly crashed. Not once, but twice when the episode reran.
They quickly switched to Shopify Plus and saved an estimated six figures in their first year alone. Even having data migration and re-platforming costs, they saw ROI positive almost immediately.
Shopify Plus also enabled Bombas to expand its business. The result is more innovative products for their customers, more socks donated to those in need, a huge $17.2 million in sales last year alone, and 300% year-over-year growth.
MVMT

For MVMT, the challenge was how to shrink the path to purchase, reduce abandoned carts, and offer customers instant buying options free of friction.
MVMT's responsive storefront and optimization efforts made with Shopify Plus paid off immediately, more than doubling their mobile conversion rates.
By integrating a multi-channel approach — and providing a product customers love without big-brand markups — MVMT doubled mobile conversion rates, generated $150,000 through social selling, and soon to exceed $100 million in sales.
Shopify Plus pricing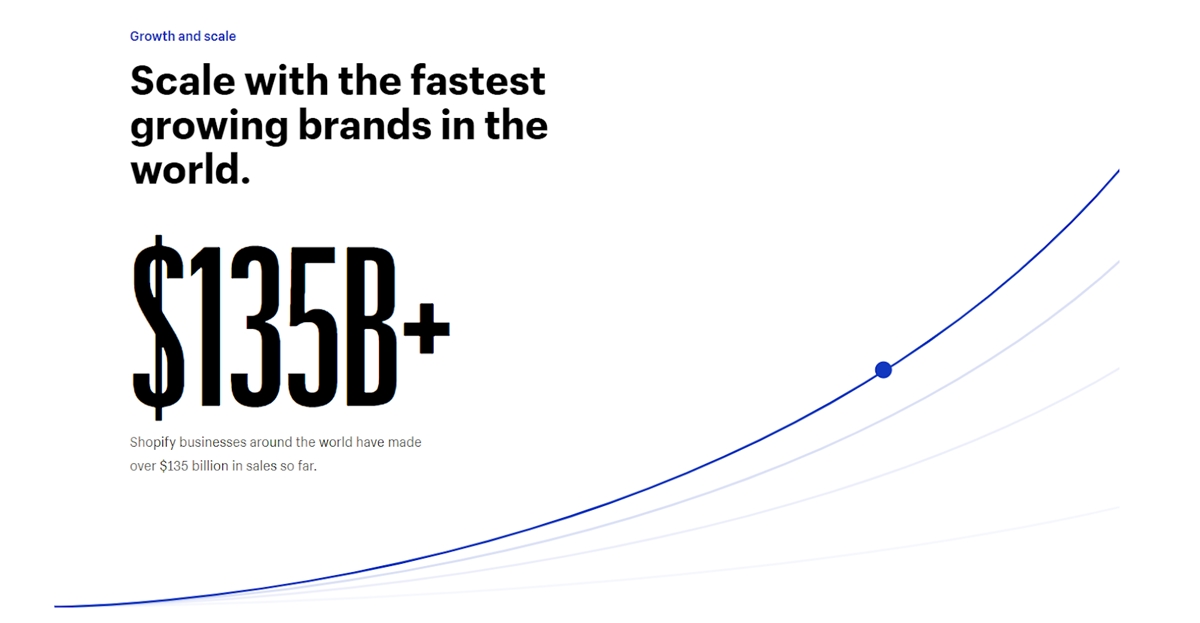 No pricing plans are listed on Shopify Plus's website, and you're encouraged to contact them for a quote. This is due to pricing for Shopify Plus is heavily based on usage and sales volumes. This means it can be very different for each business – and even month to month.
Here's a breakdown of what exactly to expect for Shopify Plus pricing:
Build costs. You can use a pre-designed template, but most enterprise merchants will want something unique to align with branding. Paying a quality third-party design agency costs anywhere from $30,000 to $250,000 and beyond.
Licensing costs. The monthly fee starts at $2,000 and can run up to $40,000.
Transaction costs. Payment processing fees are determined at 1.6% + $0.35/£0.20 per transaction if using Shopify Payments. There's also a 0.15% fee if using a third-party processor.
So basically, you will need to spend form $1,500 to around $2,000 a month if you use Shopify Plus and should generate over $500,000 in revenue to make the price eligible.
And to be clear, Shopify Plus's pricing is quite fair for several reasons:
The more money your Shopify store makes, the more you can pay.
Bigger revenues mean Shopify Plus is helping you turn your store into a success story.
When your store gets bigger, Shopify has more to offer. Because the more activity your site has, the more tech resource it will take to maintain.
Shopify Plus customer support

Customer service is where Shopify Plus excels. While all Shopify users receive 24/7 support, Shopify Plus clients get even more priority service.
Shopify Plus is about helping merchants to be world-class. Once you've had a Shopify Plus plan, you'll get support from:
Merchant Success Manager – he/she helps you grow your store by recommending suitable apps and features to integrate, helps you activate new sales channels, and strategizes with you to help reach your business goals.
Launch Manager – he/she makes sure your launch with Shopify Plus is successful. This is useful if you're moving from another platform.
To contact Shopify, you can send them an email or give them a ring on the phone (US): 1-888-816-3857.
Shopify Plus APIs And Customization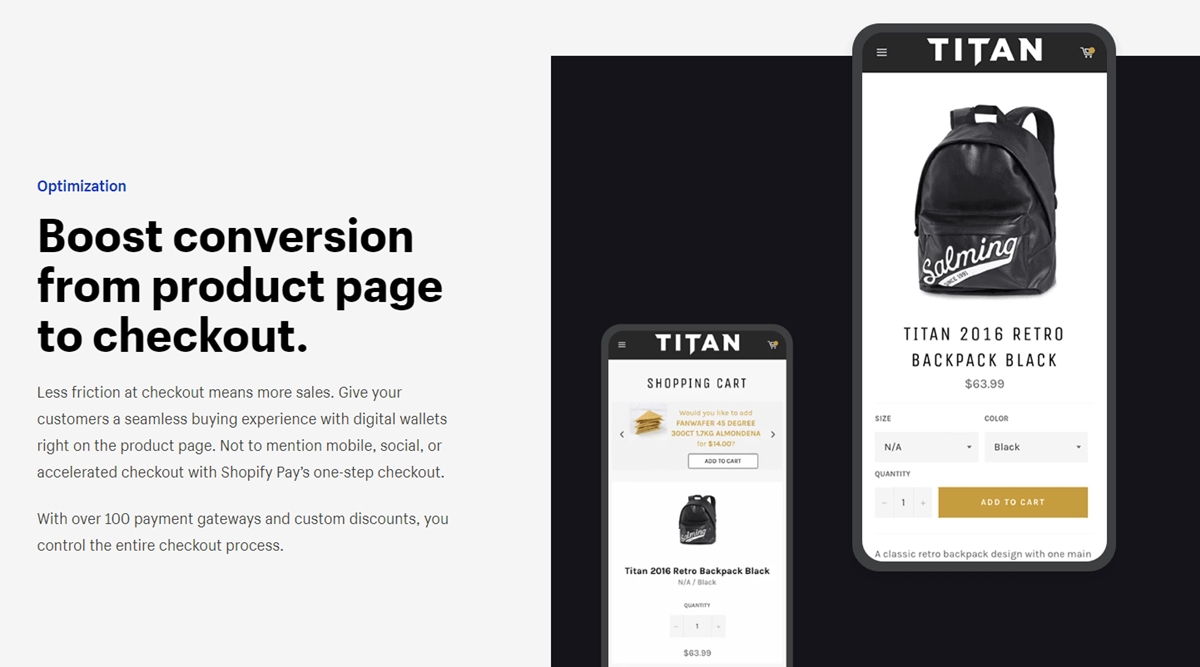 API stands for Application Programming Interface, which is a set of features and functions that can automate various aspects of your site to create significant functionality.
This offers a great chance to customize your store to the best level, using real-time integration. You can use multiple apps and third-party platforms to perform any change you wish for.
Two necessary integrations that Shopify Plus support are:
Third-party logistics: This helps manage the relationship with your distributors.
Enterprise Resource Planning (ERP): ERP makes sure manufacturing plants, email systems, distribution, and finance are all working in harmony.
You also get full front-end control with coding language like Liquid, HTML, CSS, JavaScript.
Below are two key customization abilities to do with Shopify Plus API:
Customize Domain Checkout
You can add coding languages to your checkout page using Shopify Plus. It is a massive benefit since you can add your branding to the final page in the sales funnel.
Customers will keep seeing your branding. So you can build your brand's credibility and lead to more sales.
Also, the customer doesn't leave your domain, either. The customer will remain on your custom URL when paying, instead of checkout.shopify.com.
This is not the case on other Shopify plans or some other platforms.
Customized Discounts And Sales
Using Shopify Discount API, you can offer customers who hit a set shopping balance ($100, for example) a specific percentage off. You can build in tiered pricing, add buy-one-get free, and bundle offers.
Customers can purchase using a gift card because of Shopify Gift Card API. Making your store's promotions stand out from the crowd is easier like that.
These two APIs are exclusively available to Shopify Plus merchants.
Shopify Plus themes and apps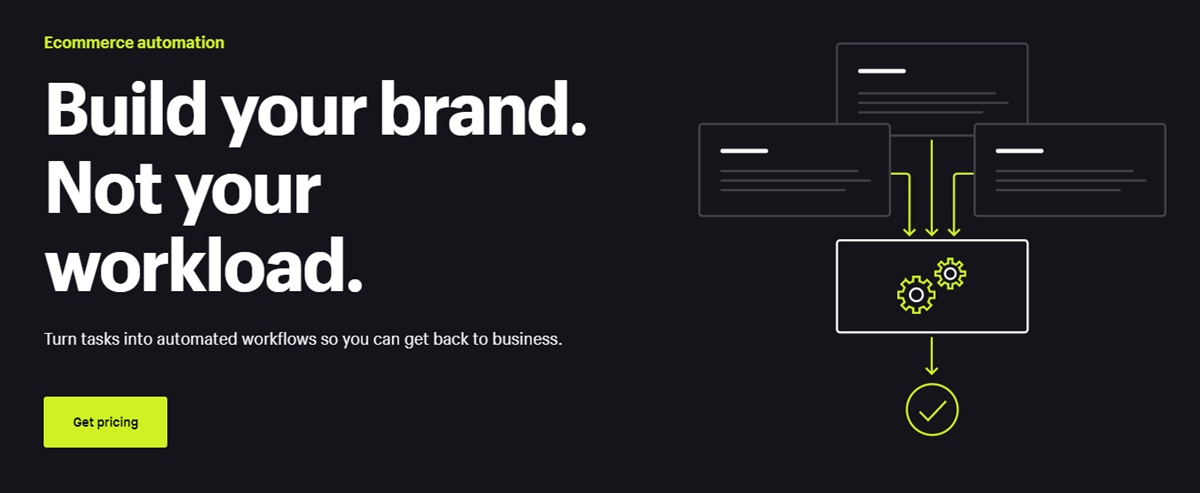 Both Shopify and Shopify Plus provide more than 70 themed templates to work with, with eight free themes and 64 paid ones.
The templates for your Shopify Plus web design are also available in a host of different languages, which is better if you want to reach customers from separate locations.
Shopify Plus is intended for enterprise companies that need a deeper level of control. So you can play with Liquid and change the appearance and functionality of your store.
Another particularly handy feature of Shopify Plus for web design is that you get your dedicated launch manager. This is to make sure that you can integrate your new website fully into Shopify.
If you come across any issues, Shopify's team will help you to write your lines of code and get your store suitable for a custom theme.
With apps, Shopify Plus gives you access to over 1500 professionally built apps. The apps available on Shopify Plus are all easy to use, even at such a high level. You won't need to involve coding or development resources to get started with.
If you choose Shopify Plus, you can use Shopify Plus's Partners directory (in the link) to find an agency that can help you build a custom app.
Shopify Plus Compared to Other Enterprise Level Solutions
There are many competitors out there in a fast-moving eCommerce world. So, how does Shopify Plus stand against the other enterprise-level providers out there?
Let's take a look!
Shopify Plus vs Magento Enterprise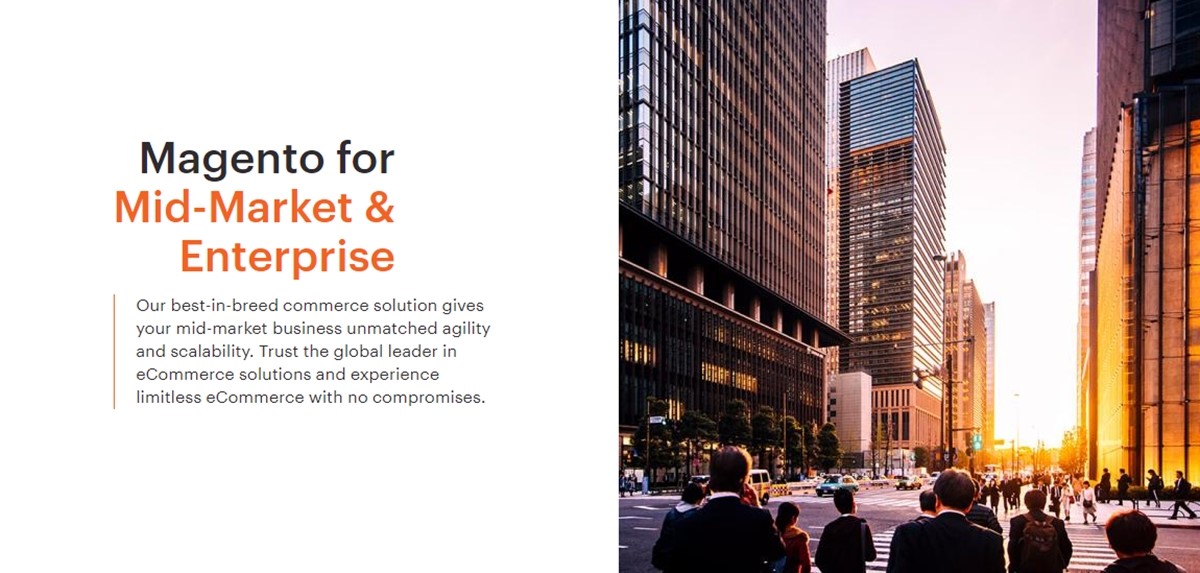 Magento is considered one of the most popular eCommerce platforms for enterprise-level businesses. It's believed that 10 brands using Magento generate over $1bn in online revenue.
Both tools have some big companies on board, and they all give you a lot of flexibility that can assist with building a better eCommerce store. However, while Magento is meant for the more complex stores, Shopify Plus is intended for a super user-friendly experience.
First, Magneto is self-hosted, unlike Shopify, which includes hosting. So you need to put more time into managing the technical aspects.
Maintaining compliance or security on your servers is your own responsibility.
Shopify has designed its solution, especially for marketers, so you can focus on building your store's appearance.
PCI security isn't offered as a part of the package on Magento, but it is on Shopify Plus.
However, if you're selling to other businesses, Magento Enterprise is an attractive option. It offers complicated quick bulk orders, payment arrangements, and negotiated pricing.
But Shopify has stepped up their B2B game in the recent years. Shopify Plus merchants now can create a password-protected storefront using Wholesale ecommerce channel functionality. Some clients will be able to access a different version of your Shopify store based on your needs.
We are sure to see more battles between these two in the future.
Shopify Plus vs. BigCommerce Enterprise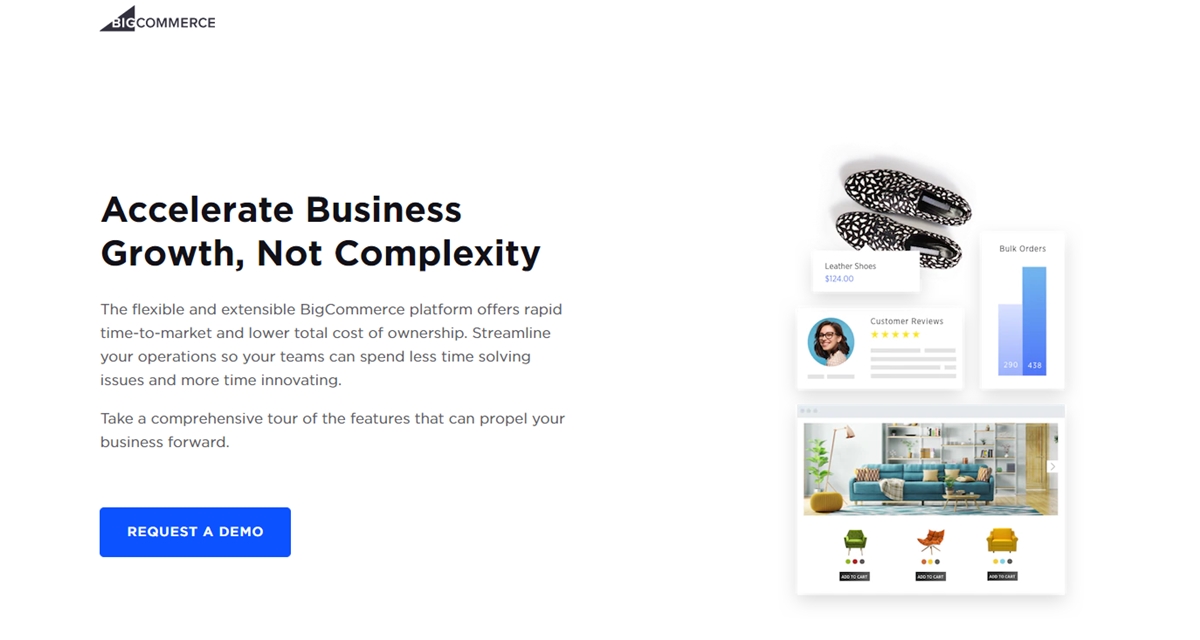 From an enterprise-level perspective, both of these tools are quite similar. They both reduce your maintenance overhead, cost of ownership while speeding up time to market.
However, Shopify Plus gives you a handful of things that are proven to be at different enterprise levels and for a wider customer base.
Selling on over 20 sales channels and options for wholesale commerce.
Autopilot solutions that improve customer conversion rates
Time-saving eCommerce automation tools such as Shopify Launchpad and Flow
24/7 support from a dedicated success manager
Shopify Scripts for relevant and personalized checkout options
The world's top ecosystem of apps and partners
Although smaller brands will definitely get by with the solutions they get from Big Commerce at a lower price (they even promise their prices will be "lower than Magento and Shopify Plus").
The more complicated your business needs, the more likely you are to use Shopify Plus.
Shopify Plus vs Advanced Shopify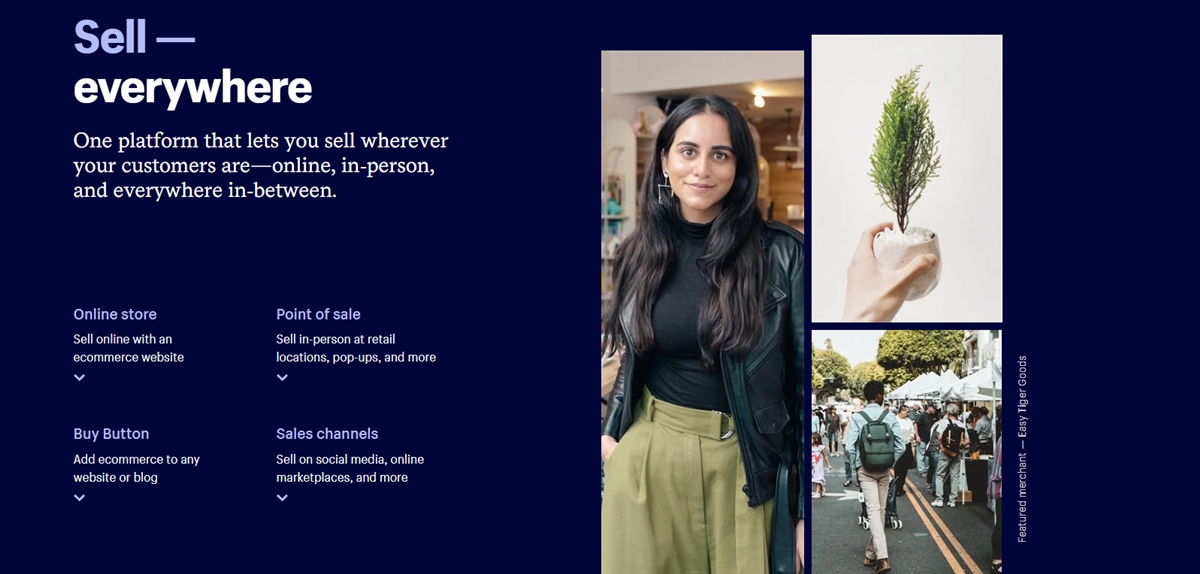 The next question is: If you want to upgrade your Shopify store's power – why not just use the Advanced package?
The Shopify Advanced service gives you access to 15 staff accounts, some of the best Shopify shipping rates, and an advanced report builder so you can track your success.
But there is a reason Shopify Plus is the only dedicated enterprise-level tool from Shopify. While Shopify Plus is way more expensive than the Advanced option, it gives you upgraded features that you can't get with any other plan. For instance:
A dual content delivery network
Ability to support 10,000 orders per minute
Great support for social commerce with Buyable pins and Facebook shopping
Software development kits for your mobile apps
It's not an ideal choice for companies who are just starting – or even businesses that seem to be chugging along nicely. But Shopify Plus is excellent for those large-scale merchants who want to stay on top of the game.
Shopify Plus Pros and Cons
So as a quick recap, let's see all the pros and cons of Shopify Plus that we've seen so far.
| Pros | Cons |
| --- | --- |
| Scalability | Backend Customization Limitations |
| Shopify Plus provides unlimited bandwidth, nearly 100% uptime, and unlimited sales. Your site can easily scale bigger and bigger without you worrying about technical capability. | You have to rely on apps to extend the core functionality of your site. Although this is not much of a limitation for most ecommerce stores. Only those that sell personalized products, or require complex tracking. |
| Unrivaled Customer Support | Product Variant Limit |
| Shopify Plus's support is easily the best on the market. Your business will get a Launch Manager (to help you sign up with Shopify Plus) and also a Merchant Success Manager (to help your store grow). This is like having full-time staff members to help with every aspect of your business. | No Shopify Plan, nor Shopify Plus, allows you to have more than 100 product variants. Variants are different combinations of a product. For example, you might sell a shirt that comes in green and blue; two variants will be a green shirt and a blue shirt. This won't be much of a problem for most Shopify merchants, who sell a limited number of products. But it can be a challenge if you're selling a product that naturally comes in many different versions, like wallpaper. (BigCommerce offers a much higher product variant limit of 600). |
| In-depth Analytics Reporting | Wholesale Limitations |
| With Shopify Plus, you'll be able to access reports and analytics unavailable on other plans. The more you can know about your customers, the better you can make your store. The better your store is, the more sales you make. | If you want to sell business-to-business on Shopify Plus, you will need to integrate third-party apps. Some stores could see this as a downgrade. But Shopify is continually making significant upgrades in this area, though. |
| Security | Platform lock-in |
| Shopify Plus has Level 1 PCI DSS compliance - a critical level of security you will need if you want to serve customers using credit or debit cards. So you are sure your customers' private data is protected, and your store is safe from cybercrime and fraud. You also won't have to buy an SSL certificate as well. | If Shopify runs into problems financially, then your store will be in trouble. That's the big issue with any hosted platform, though. |
| APIs | Learning curve |
| The APIs and SDKs available from Shopify Plus are incredibly easy to use for whatever your strategy might be. | Using Shopify Plus requires some knowledge of the Shopify Language Liquid, although it's relatively easy to learn. |
| Marketing |   |
| Marketing support is prioritized with Shopify Plus – you'll have any problem with everything from SEO to applying your marketing strategy on social media. |   |
| Customization |   |
| Shopify Plus is fully customizable with a host of integrations and changes to choose as you wish. You can also adjust the look and feel of your checkout for a better experience. |   |
Conclusion: Should you use Shopify Plus?
Shopify Plus is an insanely powerful platform that can accelerate a brand's growth exponentially.
But it comes with a price. And it's essential only to invest once you've hit that tipping point in your growth that makes the expense worth it.
If you're considering Shopify Plus for your online store, you can ask yourself the following questions:
Are you generating sales or revenue of close to or over $500,000 a year?
Do you think of having a personalized checkout page for your store?
Do you feel limited to your current plan?
Do you expect your sales volume to skyrocket in the next few years?
Would you be beneficiated from a dedicated account manager?
Do you have plans on expanding your store into different countries, currencies, and languages?
Do you spend valuable time on the tech that could be spent marketing your store?
Are you at a size of business where your traffic and sales volume would put pressure on your tech system?
If the answers are "Yes, mostly", then Shopify Plus is worth considering. You are free to speak to a Shopify advisor through hotline or email at any time.
So through this Shopify Plus reviews, have you been considering utilizing the Shopify Plus features for your business? Let us know in the comments below what your choice is.
New Posts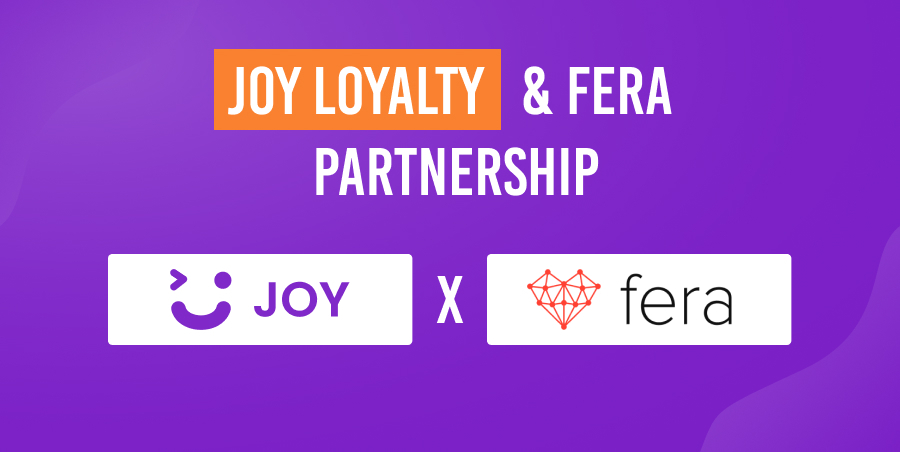 Subscribe
Stay in the know
Get special offers on the latest news from AVADA.
40k
subscribers has been joined!
Earn $10 in reward now!