What Is Dropshipping? Is Dropshipping Profitable in 2023
The world of eCommerce is full of new ideas, and the ones who implement them well can make a fortune out of a somewhat crazy concept. In the past days, it is impossible to imagine selling products but not really storing or producing them. But that is what dropshipping is all about.
You may have your doubts, and you have every right to do so. That is why in this article, we will go through all you need to know about drop shipping to answer all your questions. What is dropshipping? Is it profitable? Should you even try it? Let's start!
What is Dropshipping?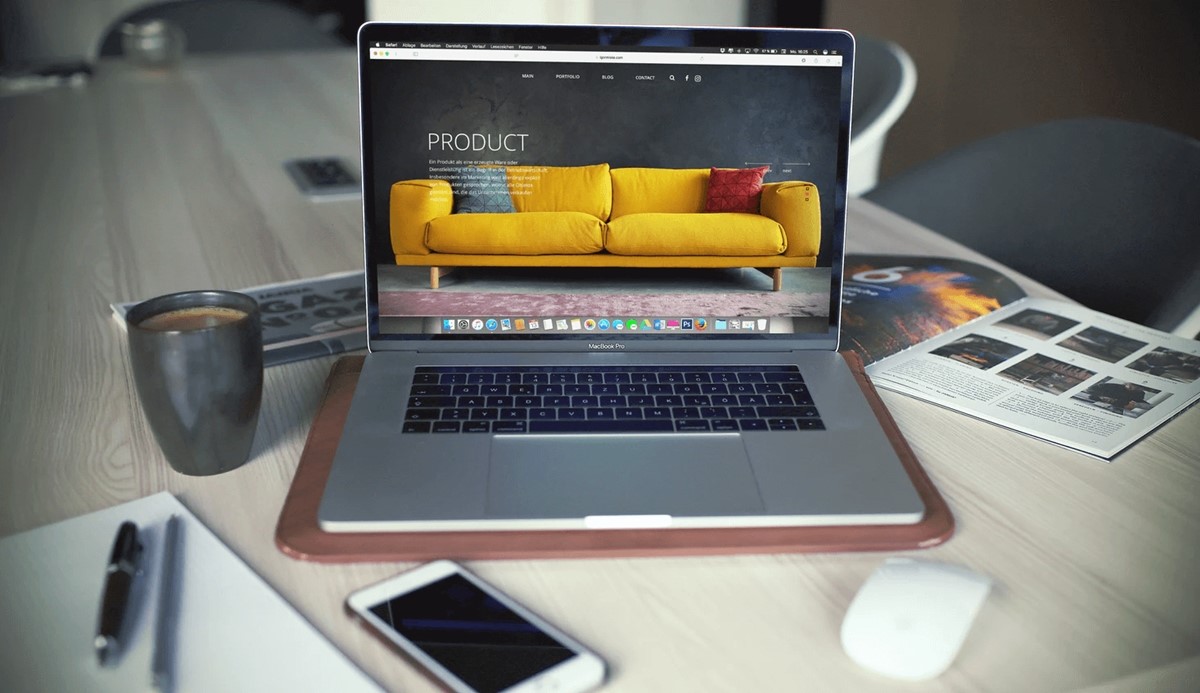 To answer this question, we need to look at all the available variables of the terns. Dropshipping has not been around for a long time, but the power of online business has made it very versatile with many channels used.
First, let's see the general definition.
What is a dropshipping business
Dropshipping business is the type of store that operate without maintaining inventory, storing their products in their own warehouses, or even shipping products themselves to the customers. This is often a partnership between retailers and suppliers to manage all the process of warehousing, packaging, and shipping on behalf of the retailer.
This kind of business model works well in modern days because it eliminates the need for a physical location, which means anyone can sell with a laptop and an internet connection.
Related Posts: Ecommerce Business Models: Top 4 Types that Work
Up next, let's see some famous dropshipping methods and platforms.
Read more: How To Start A DropShipping Business?
What is Amazon dropshipping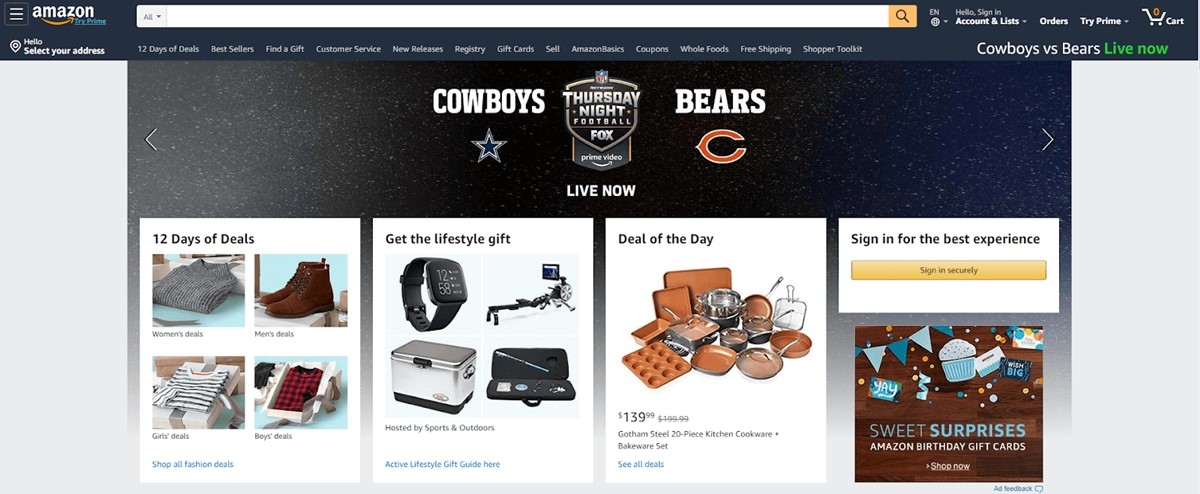 Amazon is currently the largest online retail market in the world, with 300 million active users. The platform provides a convenient channel for a dropshipping business to find both customers and suppliers.
With Fulfilled by Amazon (FBA), Amazon sellers can ship their products to Amazon and then have Amazon shipping the products out for them. The benefit of this is that you gain benefit from the fastest shipping service of Amazon while needing not to pay for the cost of a warehouse.
Another thing is that you can run Amazon ads to get sales and build a reputation on the platform. The amount of money spent on ads is totally up to you since there are no minimum requirements. Here's a quick guide for you to dropship from Amazon to Shopify.
Further Reading: How to Start Drop Shipping on Amazon?
What is eBay dropshipping

eCommerce sites like eBay or Amazon all allow sellers to place their items in front of a large audience with a minimal processing fee. With eBay and 182 million active users, dropshipping is also allowed when you purchase bulk quantities form your wholesale supplier.
Keep in mind that purchasing items from other retailers or marketplace then ship directly to your customer is not allowed on eBay. So you need to make a deal with your provider and make yourself a shipping process (delivery needs to be within 30 days based on eBay policy).
Once that is done, simply create your eBay listings and start selling. Reputation is the key to gain more sales on eCommerce platforms, so make sure you fulfill your orders well to receive good reviews.
Further Reading: How to Sell on eBay: The Definitive Guide
Read more: How to Start Dropshipping On eBay?
What is AliExpress dropshipping

While Amazon and eBay are getting stricter on their policy with dropshippers (to protect their own brand images), China is considered a magical land for eCommerce with almost zero cost dropshipping. And that is when AliExpress steps up.
AliExpress is the brother site of Alibaba - a large site from Chinese founder Jack Ma built for wholesale purchases. AliExpress is more for small retailers who don't stock their products and have a two-week delivery time.
All you need to do first is set up a store, and when customers make purchases, you can place an order with the seller on AliExpress. The seller will then ship the items, and you can keep the difference in prices as revenue.
AliExpress dropshipping is easy, simple, and low risk, with ePacket shipment service that can have items delivered in 12-14 days in selected regions. AliExpress requires no upfront cost or fee, so you can easily test out products without any financial commitment.
Further Reading:
What is Shopify dropshipping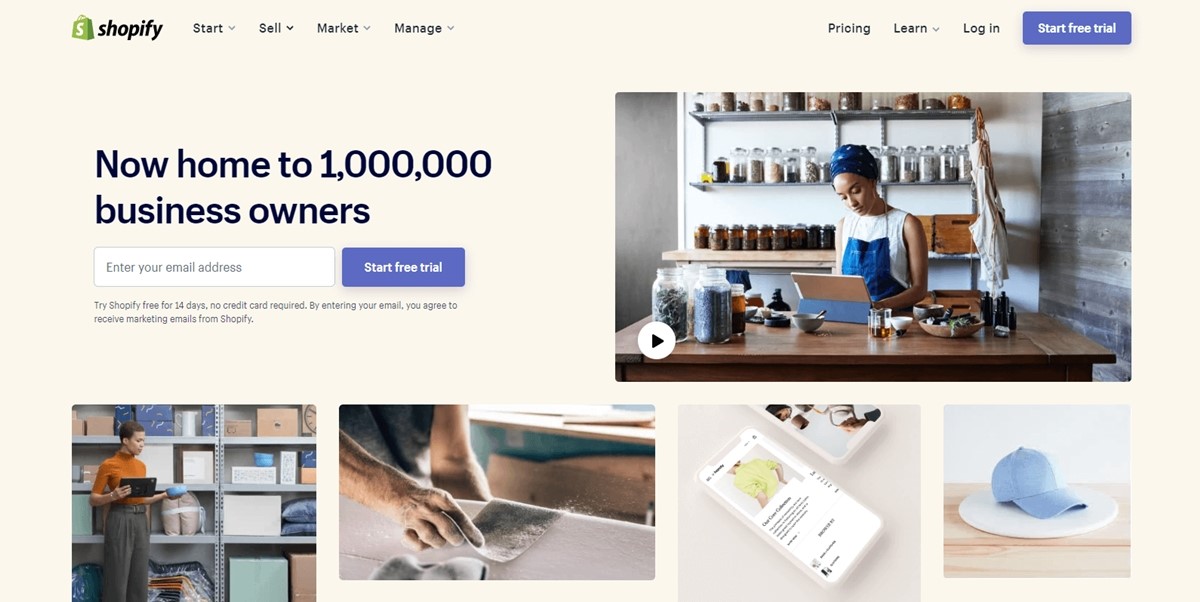 With Shopify - the biggest eCommerce platforms, a dropshipping business model is actually encouraged, and you can have many tools to make your store function perfectly. Contrary to selling sites above, you use Shopify to build your own online store with a domain for yourself.
With that, you will never have to worry about excess inventory like on other sites, or to have to purchase in bulk from wholesalers. Your store - your controls.
You have to create an account first like any other site, but the next step will require you to build a whole store with working themes and functions. Don't worry; these can be done in simple drag and drop style that anyone is capable of.
Shopify also recommends Oberlo - a tool developed by Shopify to help you browse AliExpress and import products directly on to your Shopify store with just the click of a button. You can control your inventory through this, too, which makes dropshipping much easier.
Recommended:
What is blind dropshipping
Blind drop shipping means that the products listed on your website or online stores don't have any indication that they are not kept as inventory in-house. The products will look like they are made, sold, and shipped by you, not by any wholesaler or other vendors.
When orders are placed, you will pay the wholesaler or supplier directly in order to ship the items without any sign of branding from their ends. This includes price tag, logo, promotion info, and more. Your buyers will naturally assume the orders come directly from you.
This method is to keep your brand trust higher with customers, and you don't have to worry about your suppliers trying to capture your clients or future orders since they know the information.
How does dropshipping work?
We briefly went over what dropshipping is, but how it works exactly is still different. So we will take a look at the steps of the entire dropshipping process and get an overview look to understand all the details.
Step 1: The manufacturer creates products and sells them in large quantities to suppliers and wholesalers.
For example, Manufacturer A makes very colorful t-shirts. After the shirts are made, they are sold in bulk to interested wholesalers and suppliers, who would then resell the bottles to retailers.
Step 2: Wholesalers and suppliers sell the products to desired retailers.
A retailer such as yourself are searching for a supplier for exactly the same type of t-shirts, and somehow found them. The retailer and supplier then come to an agreement to work together. You don't want to contact the manufacturers directly since they often require to purchase in large quantities.
Step 3: Retailers set up online storefronts from which visitors can purchase products.
They, of course, would come up with a reasonable price to cover all the costs and make some profit. Wholesalers and suppliers won't have anything to do with promoting or selling directly to the public.
Step 4: Customers start purchasing the products.
People like your colorful t-shirt and bought them! So you send the orders to the supplier and pay for the original price (not your listed price). Through pre-agreement, the supplier will then ship the product to the buyer's location in a package that has your storefront's name on it. The retailer then receives an invoice and tracking information from the supplier.
Step 5: Retailers send shipping information to the customer.
The customer can then track the shipping process and notify if anything goes wrong. The retailer can lay back now with some profit made. The customer receives the order and enjoys wearing a colorful t-shirt to some parties.
That is all the actions, you can see how everyone works together to make an order process smoothly. When done right, things can even automate more and you as a retailer can focus more on promoting products or supporting customers.
Is dropshipping profitable in 2021?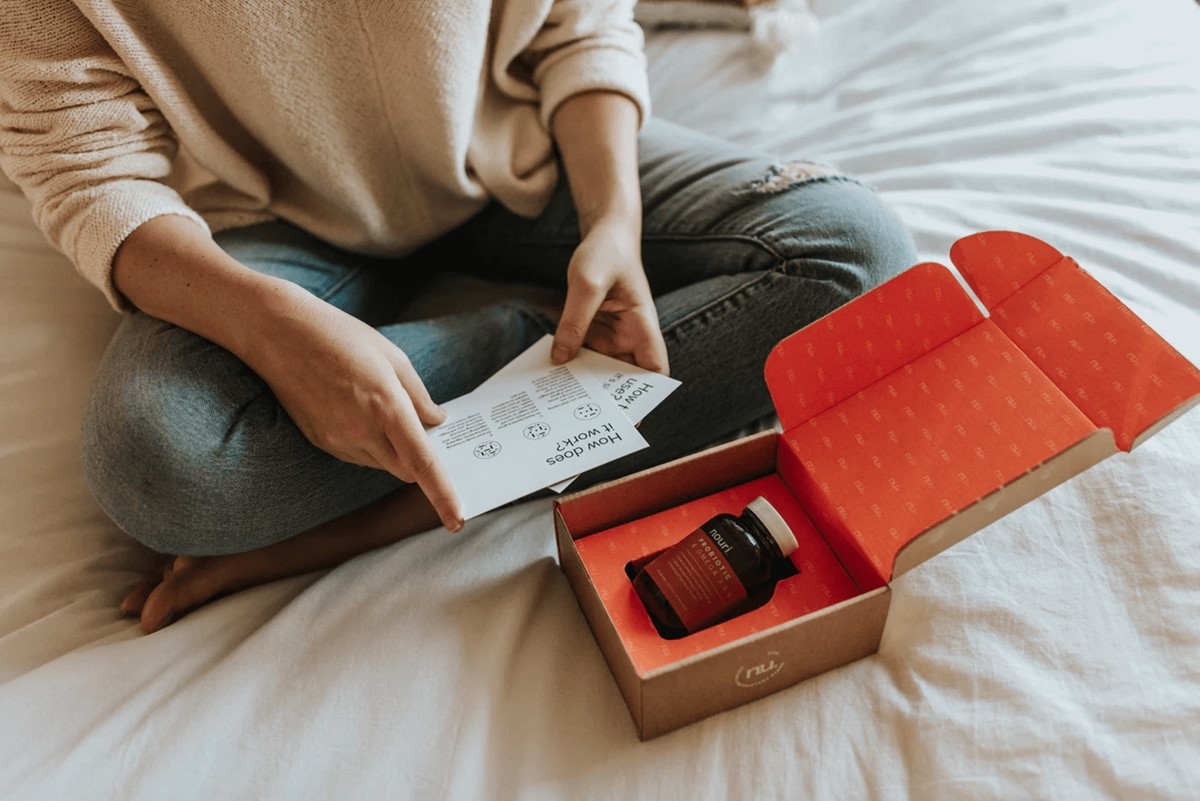 This is a question that all probably would ask after hearing all the good words about dropshipping. To answer that, let's take a look at all the pros and cons, as well as the latest trends of the method.
Pros
Easy to get started: you don't need any prior business experience to learn the basics and get started quickly. You don't need a warehouse to store products. You don't have to worry about stocking or shipping. You don't require a team to help you out. You don't spend much time managing your store. Just learn some foundational knowledge and learn along the way.
Not much capital is required: it's possible to launch an ecommerce store with minimal funds. No high-level investments required even as your business grows, and you can build an entire business right from your own laptop.
Easy to grow: As you scale, most of the additional work can be done by leveraging suppliers, and the costs don't add up quickly so you can grow faster.
Easy to manage: Because you don't need to make too many commitments, you can manage things better with automation on both suppliers and shipping. You can even do things by yourself if you like to.
Easy to test: Since you don't invest much in buying products, you can test to find the suiting product categories or try launching new stores. And the strategies to grow are various because of this too.
Cons
Slim margins: you should expect low margins when doing dropshipping and the product margin in some niches might be small. Because the overhead costs are so minimal, competing stores will sell items at rock-bottom prices. What you can do is try to sell as many items as possible, and gain revenue from numbers.
Not a lot of control: When it comes to ordering fulfillment, stocking products, and shipping, you are not in charge. You have to rely on your suppliers to do everything right and work together. And when something goes wrong, it can be tricky to manage.
Limited branding chances: Usually, the product drop shipped is designed, produced, and branded by the supplier. Some suppliers can agree with putting your logo on, but any changes or additions to the product will require more agreement between both sides.
Order processing difficulties: If you work with multiple suppliers like most dropshippers, things can get complicated, especially with shipping costs.
Trend
Dropshipping is mostly based on impulse buying, because you are testing whether what products suit and will be purchased a lot by customers.
Successful Dropshipping = Impulse Buying + Promotion tactics + Trending products.
So the key features of best selling dropshipping products will be:
Under $10 products that look cute or useful ( stuffed toys, jewelry, phone cases, key chains,etc.)
Rare to find products that are not usually available on markets like Amazon.
Useful products that really solve users' problems. Even if the price is a bit high, customers still will purchase these products.
Some trending product categories that are still hot on the market can be listed as:
Tech supplies and innovative products
Beauty and health products
Drones and accessories
Power tools
And more for you to explore
With all this information, the answer to how drop shipping is profitable is actually based on the effort and some luck of the merchants. Many people make a few extra hundred bucks a month, while some even made millions.
Conclusion? YES, dropshipping is profitable because you basically spend so little to start in the first place. It can be a side hustle where you spend a few hours a day managing and make side money. If things go well, you can make it as a full-time business and careful planning for the future.
The choice is yours, the sky is the limit, and dropshipping is definitely worth some time experimenting.
What should you dropship in 2021?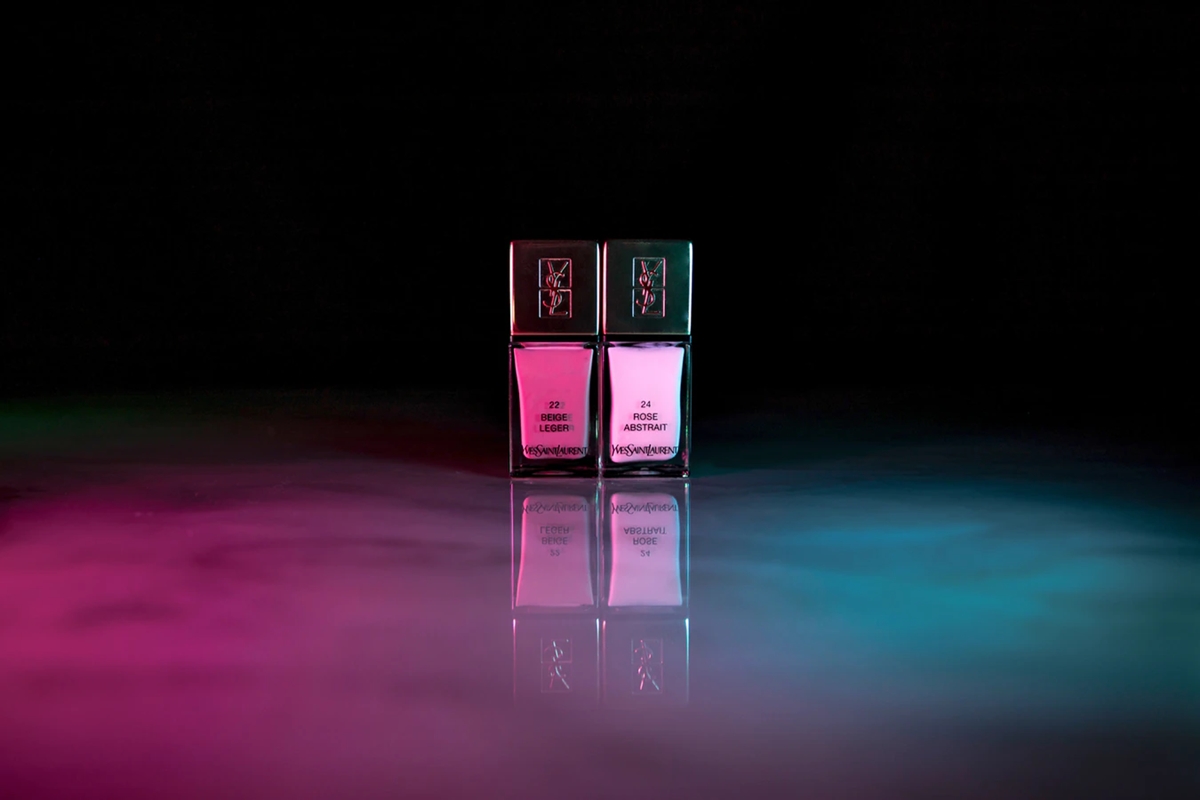 So now comes the fun part, what should you sell?! This is important to choose, not just because trending products sell faster, but also it will affect your plans for the business. So here is a list of twelve products that I found very promising to dropship in the upcoming months:
Posture Corrector
Car Phone Holder
Moon Lamp
Wireless Charger
Workout Gear
Plush Toys
Crystal Water Bottle
Water Shower Filter
Magnetic Charging Cable
Compression Socks
Plush Toys
Athleisure
If you don't know what they are, try searching for a bit on sites like AliExpress or Amazon, you can see there are already people selling these items. But the important thing is you can promote better than them.
In case you want to check whether they are really on-trend or not, head to Google Trends. Here you will find how people are searching for certain keywords and when are they searching more.
What are the best dropshipping companies?
Need a helping hand in the beginning? Then drop shipping companies are what you are looking for. These can help you in many ways, from finding products to shipping, and even selling too!
Oberlo - Marketplace for Shopify businesses
As I mentioned above, Oberlo is a marketplace by Shopify to help search and find products on AliExpress to add directly to your Shopify store so you can start selling. Not only you gain access to thousands of suppliers on the China-based site, but you also save time by importing images, prices, and details just by a few clicks.
You also have Oberlo Supply, which connects you with hand-picked suppliers that are trustworthy and validated. You also can bulk order up to 1000 items and has faster shipping time with the program.
AliDropship - Dropshipping with Wordpress

Installed as a simple plugin, AliDropship is a simple drop shipping solution for you to build your store. The tool also allows you to automatically export products from Aliexpress and many add-ons to automate many aspects of your business.
To begin, you can sign up for a custom store and have everything taken care of, like setting up the hosting and Wordpress or help you select a niche and more.
Spocket - Finding high-converting products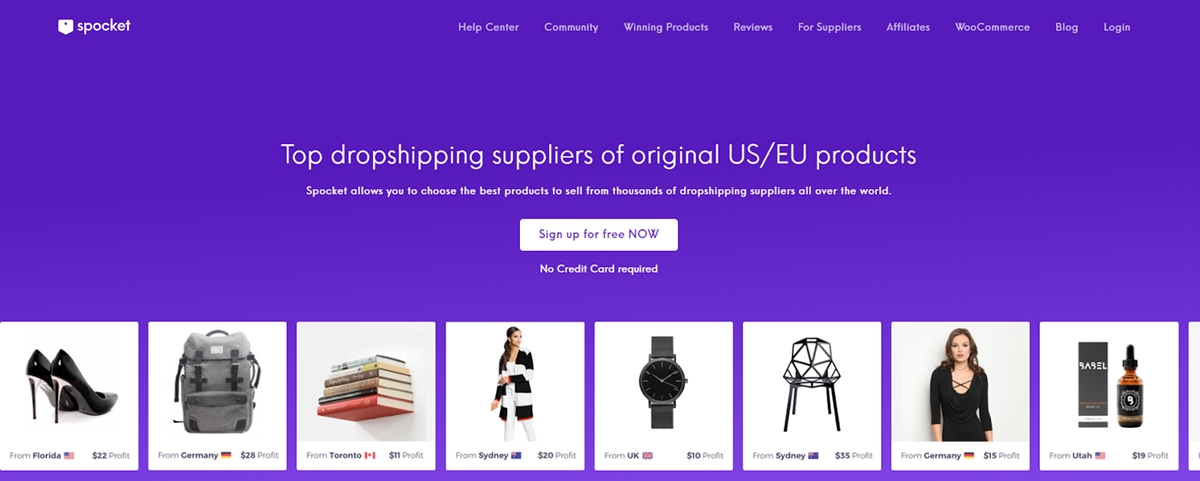 Spocket helps entrepreneurs find high-converting products with quick shipping times. The suppliers on the site are primarily based in the US and Europe. You will browse products from these suppliers and add directly to your eCommerce store.
Spocket's products often have a 30-60% discount on standard prices, so you can gain more profit. The platform also helps in handling inventory and order fulfillment with full automation features.
Read more:
Conclusion
Dropshipping is not perfect, and hard work is always needed to start a successful business. But the model is definitely is a low-cost chance to join the eCommerce world with many opportunities waiting for you to discover.
This article exists to help you at the very start when things are new and not familiar, so you can make your dropshipping business less rough with better bits of knowledge.
So what do you think? Is there anything you would like to add in? Do you have some questions on the mind? Drop them in the comment section below, and I will keep in touch!
---
CEO and Founder of Avada. Pursueing a simple and healthy lifestyle. A friend, a husband and a dad of four children, a trainer and an influencer wannabe. He is a big fan of sports and travel, also.
New Posts
Stay in the know
Get special offers on the latest news from AVADA.