How to Start Drop Shipping on Amazon?
It is impossible to not hear about Amazon and the retail empire built by Jeff Bezos nowadays. And that is a good thing the site is doing so well because customers are spending $283,000 every minute on Amazon, and you have a great chance to join in to start making money by selling on Amazon.
But you need to be quick, cause a minute you delay, profit is running away from you and into someone else's business. And there is no quicker way to start a business than Amazon dropshipping. You literally need less than a day to set things up and start going.
How to do that correctly, you may wonder. Or like the title said: How to start dropshipping on Amazon?
That is why this article exists, so we can share a quick and easy guide for you to understand, implement, and make success on the largest eCommerce site of the planet. No time to waste, let's start!
What Is Amazon dropshipping?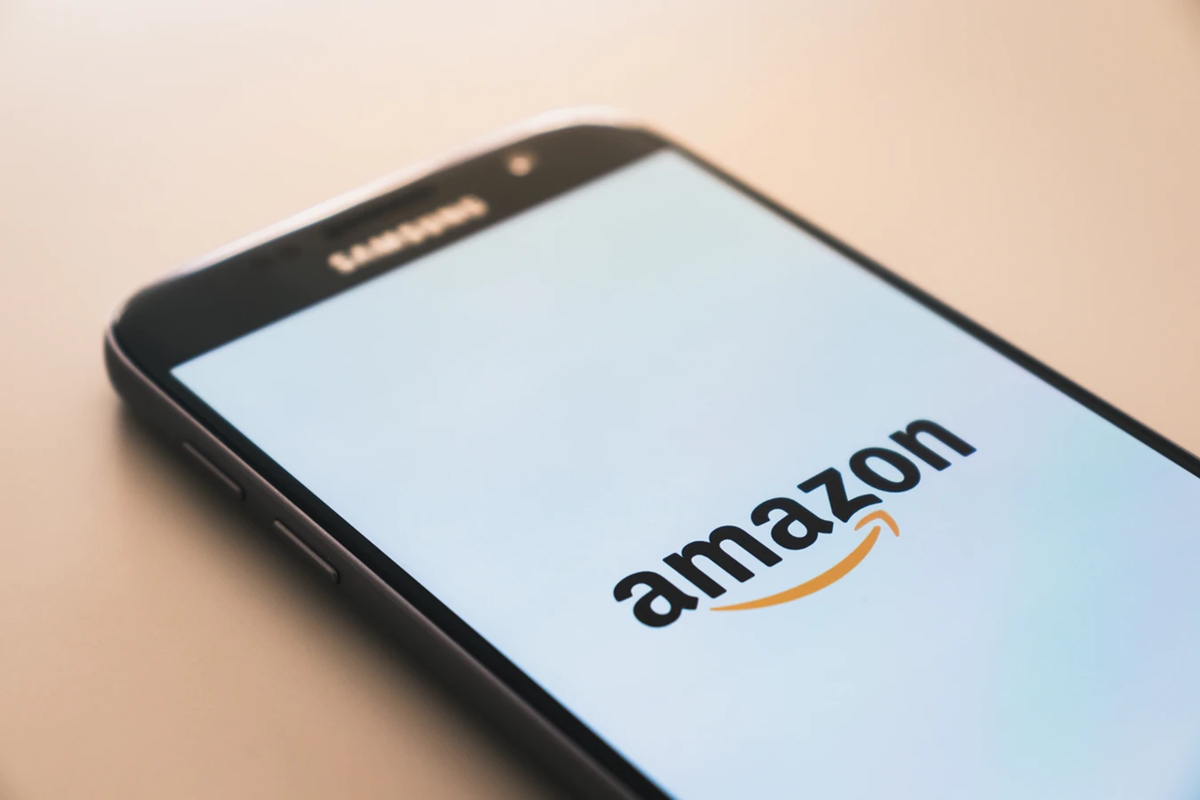 First, let's revisit the dropshipping definition. And by the way, we have a ton of articles about the subject, so feel free to look around and learn more.
Dropshipping is a process of selling products while the seller doesn't hold any physical inventory. What the seller does is listing the products on a website and run marketing campaigns to gain prospects.
When an order happens, the seller contacts the supplier, so they take care of packaging and shipping on your store's behalf. The seller gain profit from the difference between the wholesale price and on-site price.
However, with Amazon, dropshipping can get a bit trickier.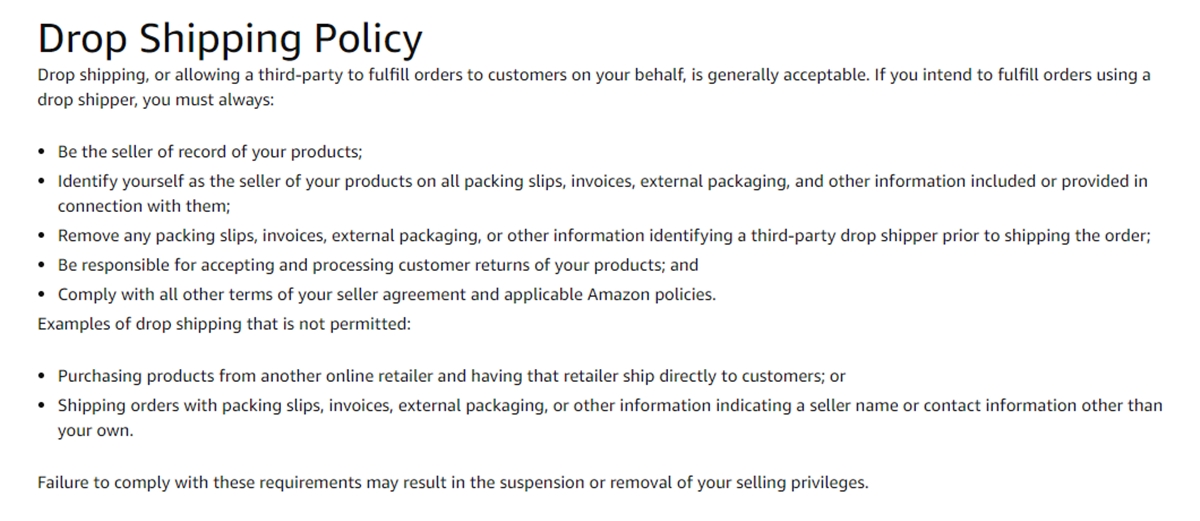 Amazon officially states in their drop shipping policy page that purchasing products from an online retailer and arranging that retailer to ship directly to customers is not allowed.
They allow you to purchase items from a retailer and have fulfilment service ship out the orders on your behalf. This is not traditional drop shipping, but hey, it is Amazon dropshipping.
Sound a bit tricky, huh, so naturally, you would ask:
Is dropshipping on Amazon worth it?
Well, to be frank, traditional dropshipping is not really practical with Amazon, simply because of the obligations:
You can't send your buyer packages that have stickers, invoices, or other elements that indicate contact information that is different from your own Amazon store's personal details.
You are not allowed to purchase from online suppliers and ask them to ship the order directly to your store's customer.
Although people still go under the radar and do dropship against the rules. But it is not certain how long they can last before getting busted by the system. And it is not a good idea to do this and hope it works every time.
Related Post: A Comprehensive Guide on How to Find a Supplier on Alibaba
Another common problem is facing the chance of scams when looking for a legitimate dropshipping supplier. And even when you find authentic suppliers, problems still can arise like:
Purchase poorly designed products and receive bad reviews from customers
Get overcharged
Get sued, complaint, or reported if your supplier doesn't ship what the customer was promised.
However, there is another way, and it is claimed by Amazon as well. That is dropshipping through Amazon's service Fulfillment by Amazon (FBA).
With this service, you can store your physical products in the Amazon centre, and have Amazon do the packaging, assembling, and shipping the items to desired addresses. This is not exactly traditional dropshipping, but it works in its own way.
We will take a closer look at FBA in the next section.
What is Amazon FBA?

FBA is shortened for Fulfilment By Amazon, which will pick, pack, and ship orders for you. How to use it?
Firstly, you need to set up your FBA account. You do this by adding FBA to your current seller account or create a new account to sell and have FBA.
Next, you should create product listings and prepare to purchase your products.
Then, ship your items to Amazon, that is the final step and Amazon will take care of everything from there.
Which are:
Picking up, packing, and shipping your items.
Generating tracking information for your customers.
Providing customer service on behalf of your store on your orders (They handle returned items as well).
But of course, this service is not free, and you have to factor Amazon's fulfilment fees into your budget if you are thinking of doing dropshipping on the platform.
The rate varies depending on the size of the item and the time of year; In general, you can expect to pay $3+ for light items like T-shirts and more for heavier and bulky items.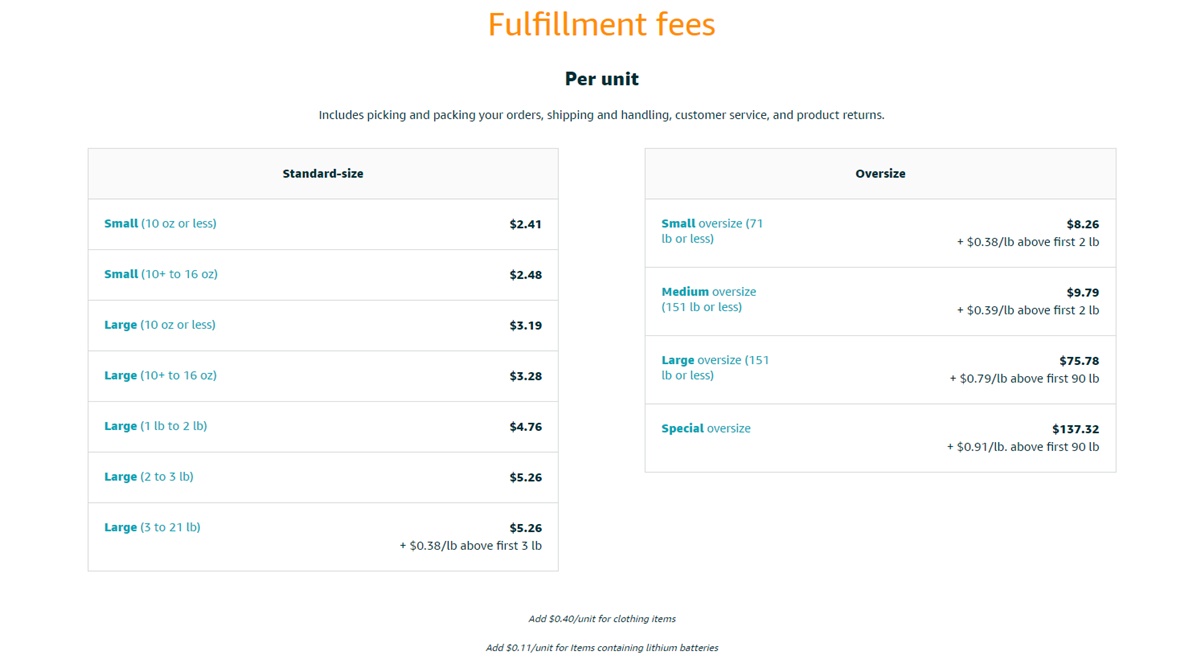 If you're using FBA, this information will be shown on your product page:

And when your products are eligible, they can even be listed as Prime products. Either way, this is a great way to increase the legitimacy of your brand.
This is because if you are new to the platform, a small and relatively unknown brand which handles shipping by itself is not so trustable with not messing up the delivery process or the items.
Otherwise, If customers purchase from a brand which outsources shipping to Amazon, it is certainly more professional and easier to trust the quality of soon-to-arrive items. And they have 24/7 customer service to check if there is any problem as well.
Prime shipping is no joke as well with 2-day shipping time at no extra cost, compared to the normal time of 5-7 days.
Last but not least, Amazon FBA also increases your chances of winning the Buy Box. This is highlighted in the image below.

Simply put, there are many sellers that provide the same product, but only one name shows up in the first place. And while customers still can choose from other sellers, 82% of all Amazon sales happen through the Buy Box.
Of you end up all the way down here.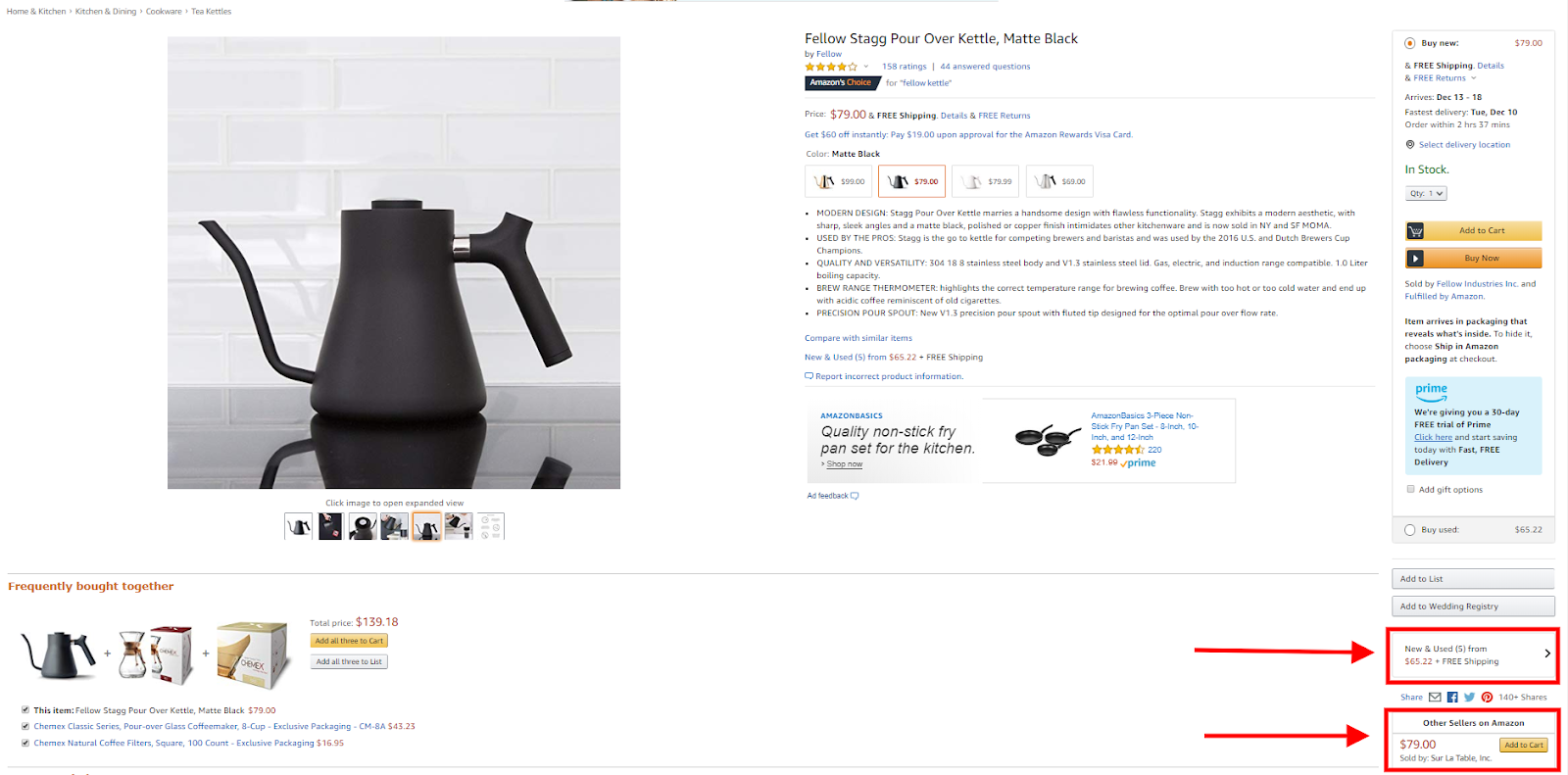 Yes, in those tiny boxes, your name might come up. And even in those, someone else's name may even be ahead. That is why the Buy Box is really important and using Amazon FBA helps you increase your chances of winning over competitors.
Those are far more than enough reasons to consider FBA over the traditional dropshipping method with Amazon. So you have had known the way, now let's see all the pros and cons if you take on the road.
Read more:
Amazon Dropshipping Pros and Cons

Pros
FBA: Yes, it is in the first place. Since with the service, you can ship your products to Amazon and have the company shipping out the products for you. So you won't have to pay anything for the cost of a warehouse.
A large number of audiences: Amazon has 300 million active users, which is a really promising sale channel and can have huge returns. By selling the right product at the right price, you can connect with new customers easier.
Amazon service: Amazon holds products in their warehouses ready to ship to customers, handling customer service and returns in many languages for all Amazon suppliers. So you as a business can grow quickly and internationally while getting help from account managers to increase long-term profits.
Less ad spend: You can run Amazon ads to gain sales and build a positive reputation on Amazon. By putting in an upfront effort into optimizing your page, you can also benefit from organic traffic since this is an open marketplace. You can also control how much or how little you want to spend on Amazon ads, and nothing is available too.
Finances: Your initial financial budget will be minimal as you only be pay for product per order, rather than buying stock in advance.
Expertise: Your supplier can be extremely experienced thanks to the site's demands. So you can have the best and quickest ways of professionally packaging and delivering the product
Cons
Not traditional dropshipping: You can only do dropshipping if using Amazon's FBA program, so it can be a bit tricky at first.
Rules: A number of rules and guidelines are there for drop shipping, so you must ensure you follow these rules before starting and avoid being penalized.
Profit: You always lose a small amount of profit made on the sale because of the Amazon FBA program.
Amazon Dropshipping Policy
As mentioned, Amazon has a page dedicated to dropshippers, which is dropshipping policy page.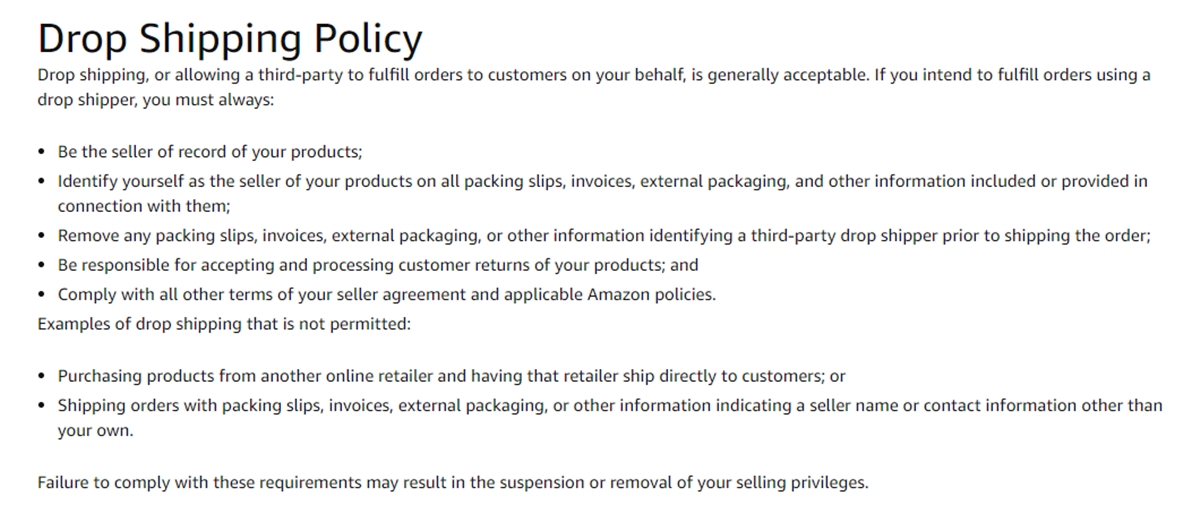 Merchants need to follow these rules in order to be successful on Amazon's marketplace. These include not having any third party packaging received by a customer, dealing with all customer returns and complaints by yourself, and comply with all seller agreements and policies.
Should you choose Amazon dropshipping?
Or put it in another way, is Amazon dropshipping profitable enough for you to put in your effort? In fact, there are many people earning a lot from this business model and quit their day jobs to make this a full-time work, but that can show you need to put in quite a work.
You need the commitment to do this, and unlike the traditional method, while you can spend a few hours per day to run, you will need the dedication to make your business really profitable.
There are two factors that can help make Amazon dropshipping your favourite choice.
Quality and reliability of Amazon suppliers:
If you can build a long-term relationship with suppliers (there are many of them on Amazon), then you can have a stable business and ensure products' quality. There are groups, communities, and help from Amazon's account manager for you to find the perfect partner.
Product and volume mix:
If you sell in high volume, you should expect low margins on each sale. If you sell a high margin product, you should expect a low volume of sales. So if you decide to sell cheap, low margin products with dropshipping, expect to do a lot of marketing and also advertising to sell in higher volumes to gain more profits.
And if you sell high margin products, expect to do a lot of customer research like one on one communication and highly targeted ads to make people put their worries away and feel ready to purchase from your store.
That said, with Amazon's FBA, your process is still like traditional dropshipping, where you can focus on marketing your products better than everyone else and receive high profit from doing that well.
In conclusion: If you consider yourself a talented marketer and want to have a respectable, trustworthy dropshipping business, then Amazon dropshipping (with FBA) is great for you with all of the features.
How to start dropshipping on Amazon
In this section, I'm going to reveal the step-by-step instructions that you need to open up your own Amazon dropshipping store.
Step 1: Set up an Amazon Seller Account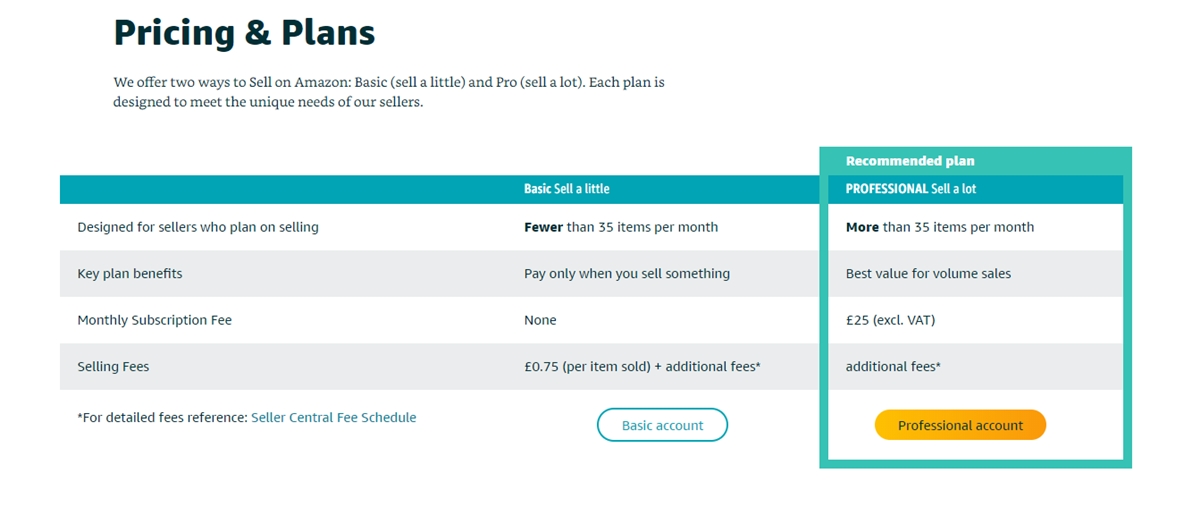 Before you can begin dropshipping on Amazon, you're going to need to create a seller account. I strongly recommend selecting to create a professional account since as a dropshipper, you will need to sell a lot of items per month to make a profit.
Step 2: Find the right products
You want items that are selling like hot-cakes, bringing in a good chunk of revenue, and generating a sizable number of orders every day. Which is like a win-win situation for you and your supplier.
Check on a free tool like Google Trends or other paid tools like SellerApp to find product ideas. But if you don't know what to sell, skip to step 2 and find the suppliers first, and then go through their catalogues and figure out the best items for dropshipping on your Amazon store.
Related Posts:
Step 3: Locate low-cost suppliers
In this step, you should look for local suppliers that dropship. The reason for this is because when a buyer purchases an item on Amazon, they expect it usually within 5-7 business days maximum. You can sell items with longer shipping times in your own store, but not on Amazon. And supplier located in China will take weeks to ship your items.
Another option is to bulk purchase from those suppliers, then ship them to Amazon storage using FBA.
Step 4: Prepare product listings
When customers visit your page on Amazon, they will make their decision to purchase based on the information and content you provide on your product listing. Therefore, you need to be innovative, compelling, and keyword focused.
In short, it must answer the prospects' question – "Why should I buy your product?" and is easily discoverable by Amazon's search engines.
So get ready the tones and content you would want to showcase on your store page, and we will see in the next step what you should write to sell well.
Step 5: Write product titles and description to convert well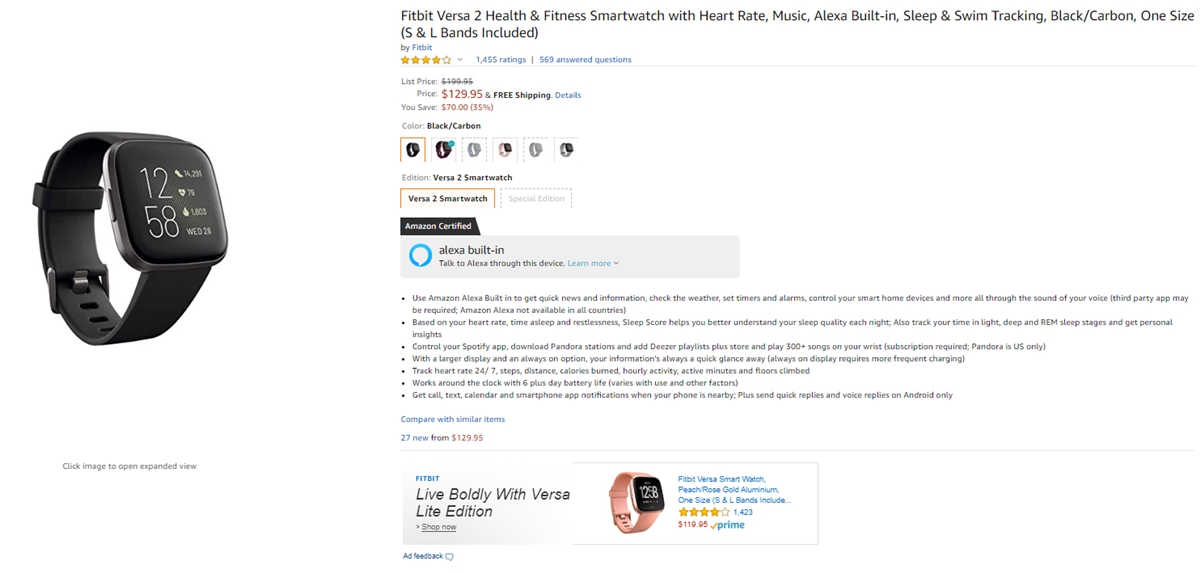 Here are some tips and tricks to outrank your competitors in the Amazon search engine and create compelling sales copy:
Long and descriptive titles that showcase keywords rank well on the Amazon marketplace. Just look at top products to learn this. The same goal should be for item descriptions.
Leave your refund policy where people can see as it makes your listing seem more credible.
Don't forget to ask people to leave reviews. You can do this through email with a good copy that is convincing.
Step 6: Let's launch!
The last step is to launch your product on Amazon. Your launching strategy should focus on social media promotion, giveaways, and Amazon ads campaign.
At the first start, try your best to make your products visible in the search results on Amazon. Start with PPC (pay per click) campaigns and then go about promoting your products on Instagram, Twitter, Facebook, and more.
Come up with discounts and giveaways to improve your product's sales history on Amazon; then it can have a higher position in the search results.
How to find Amazon dropshipping suppliers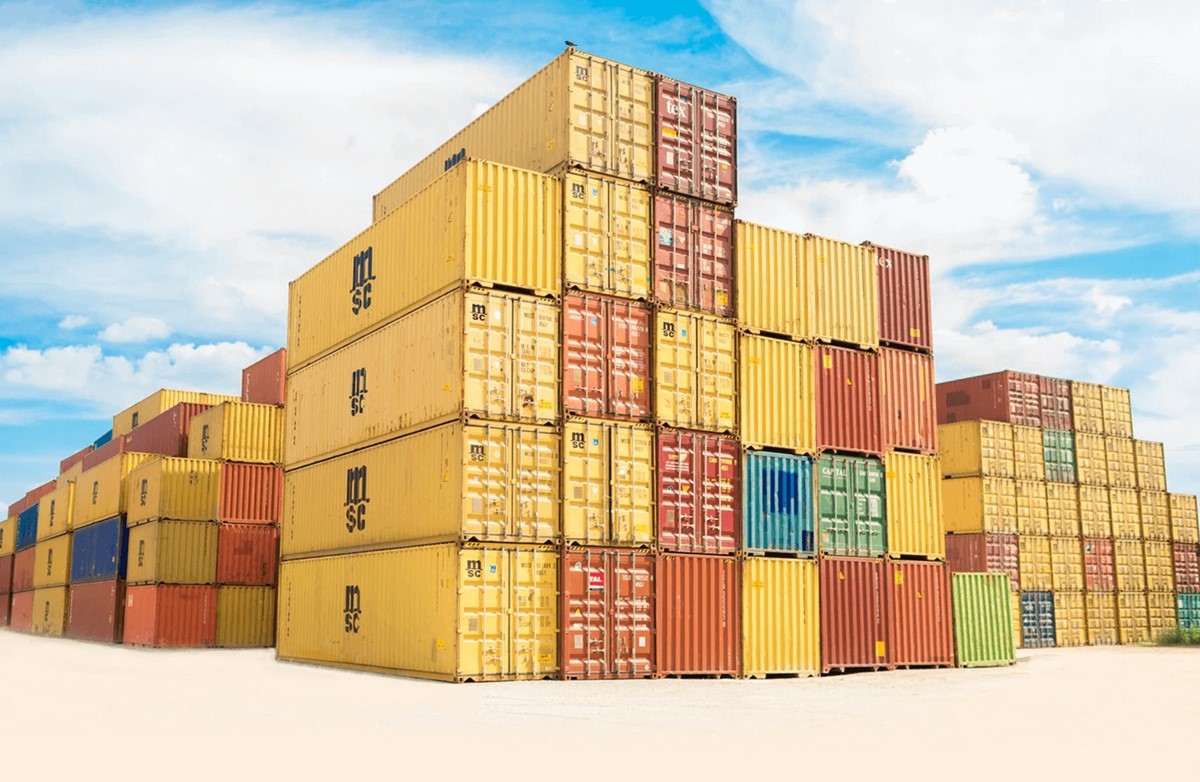 The online environment is not risk-free, so there is a risk in contacting others and start doing business with them. In this case, it is your supplier. But you have a way to find yourself a supplier that's going to help you rake in the profits, that is through suppliers' directories.
These are the sites that you can find information about suppliers, their products, and the requirements to work with.
Before seeing which sites are those, let's see the criteria of qualified suppliers:
High-quality products: The higher the product ratings and happier the customer, the better. These show a high-quality supplier. And take a look at the number of previous orders with the suppliers to see their popularity.
Low order fees: With FBA already used, you should want a supplier that has low order fees to keep your profit margin reasonable. When you grow bigger, you can always look for other or more suppliers.
Helpful support: As a test, see how the way their sales reps treat you to measure the company's professionalism. If they are ready to answer and help with all the tricky questions, you can tell the company's leader is good at management and branding.
Technology: Look for suppliers with detailed product listings and inventory data feeds that can automatically update alongside your product listings. This is important when you scale your business.
Also, try to avoid suppliers that require monthly/membership fees, refuse credit card payment, or have no addresses on the websites.
Here is a list of dropshipping suppliers sites that you can find the best one to work with. Click on the name to access their sites.
| Company | Pros | Cons |   |
| --- | --- | --- | --- |
| Oberlo | - Easy to import products from Aliexpress | Only works with Shopify stores, so you need tools to import products from Shopify to Amazon. |   |
|   | - Modern UI |   |   |
|   | - Integration with Shopify |   |   |
| SaleHoo | - A large, active community where you can learn from. | - No free trial. |   |
|   | - Research lab to experiment with product profitability | - Extensive training. |   |
| Megagoods | - Cheap products available | - Limited product. |   |
|   | - Low monthly subscription costs | - Few website integrations. |   |
| Wholesale 2B | - 1.5 million products to choose from. | - Limited and slow communication with suppliers. |   |
|   | - Built-in e-commerce integrations | - Limited analytic dashboard. |   |
| Doba | - Large product listing (2 million-plus items) | Pro package quite high ($249 per month) |   |
|   | - Regular email updates |   |   |
Now that you've found yourself a list of suppliers who have high potential products and seem worth doing business with, it's time to select your targets and set-up a deal.
Find your target provider's contact information, email and phone number from their website. Call them up and ask these important questions:
Can they handle orders with specific customized options? This is really important if your store scales and you have the need to differentiate yourself from the competition.
How can they help or handle returns on orders placed from their company?
Do they themselves sell their products to consumers? If so, you are in competition with your supplier too and may need to do blind dropship.
Ask of all the costs involved in doing business with them like restocking fees, fuel charges, delivery. You want everything to be transparent and not surprised by any charges once you've entered a partnership.
What are their payment terms, and is there any chance to negotiate prices? Can they consider offering you discounts if you are going to buy them in certain quantities?
Do their products have a warranty? If there is, this is a good quality signal for their products. Warranties also make customers trust you more.
Amazon dropshipping software
Here is a list of tools that can come in handy if you're trying to start dropshipping on Amazon.
Shopify– Use Shopify and add Amazon as a sales channel in your store. The tool to track inventory on Shopify is way better, and it'll also alert you if you have Amazon sales that need to be processed.
Merchant Words– Merchant Words is a tool to view the search volume, keywords and keyword data. Pro plans start at $30/month.
FeedCheck - FeedCheck enables you to view all your product reviews in one place. If you have a wide selection of Amazon products in your store, this is a great tool. By easily accessing the reviews, you can improve your reviews while providing better customer service. It also allows you to track your competitors' products. Their prices start from $19/month.
Feedback Express - Feedback Express can help you get more reviews on your Amazon store. It also can eliminate negative reviews so you can maintain a high rating of your product and store. You can even blacklist notorious customers who like leaving negative reviews. Prices start from $20/month.
Sellery– This tool, with its repricing strategies, helps you win the Amazon buy box. You are able to run pricing experiments to stay competitive while maximizing profits. And the tool is available to try for free.
Some great Amazon Dropshipping tips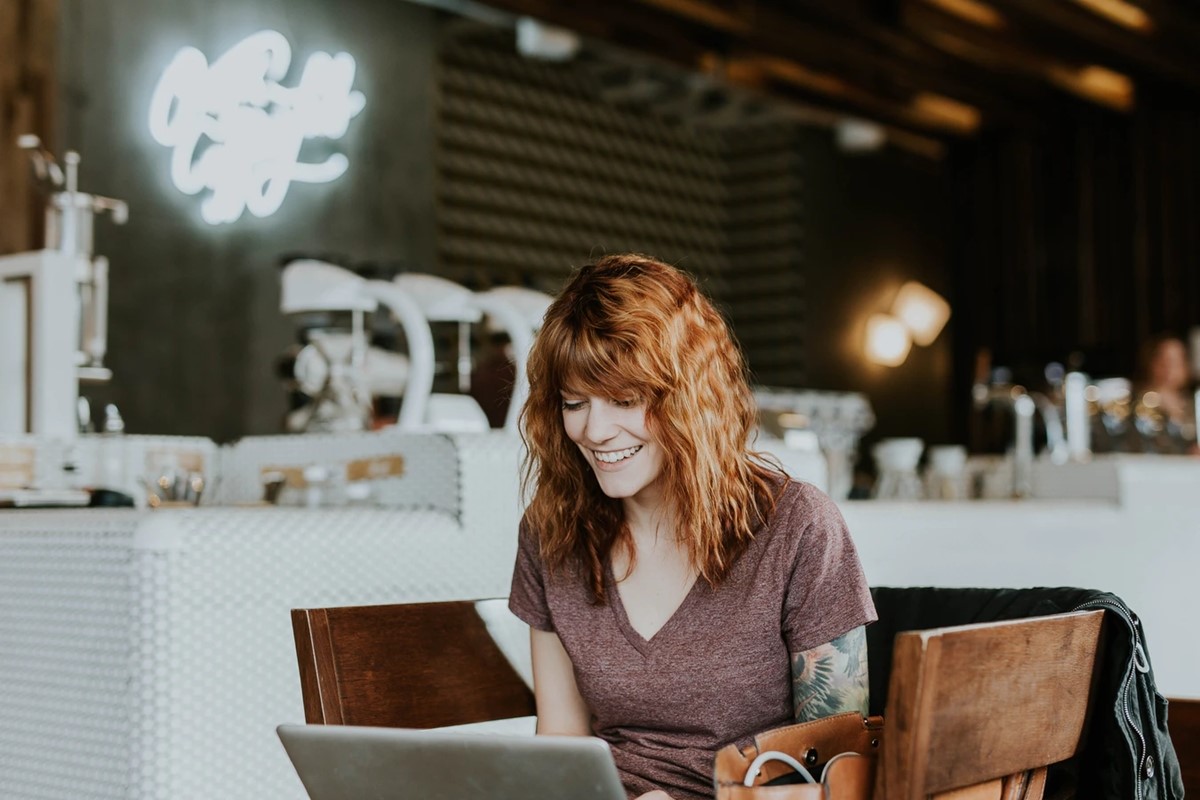 So while we are at the topic, I think it would be a good idea to share several tips and tricks to help you start your Amazon dropshipping business a bit smoother.
Get Reviews
About 88% of consumers say that they trust online reviews as much as personal recommendations. So try hard to get them, and find reviews that include media. A review that has product pictures or videos can mean a lot to someone considering to buy your products.
You can enquire at a local university to find students to help reviews, since they have free time to test and explore your products more. If you know people that have enjoyed your product, go to them and ask for reviews or interviews, which can all be social proof for your business's quality.
And you can contact sellers outside of Amazon to provide reviews. Negative or positive, feedback helps you improve your product without harming your rankings, and can get ideas on the next items to dropship.
Don't only think of a competitive price
The most common beginners' error in e-commerce is competing only for those who have the lowest price. When that is your only selling point, someone can beat you easily when their products have more to offer.
Instead of offering something for a lesser cost, try to offer more and justify a higher cost. Remember, you are doing dropshipping because you know you can promote better than your competitors.
So think of deals, free shipping, promotion, services, and more, to command a higher price and not cost yourself the risk of losing sales.
Focus on niche products
One great thing about dropshipping is the freedom it gives you to experiment with selling assorted merchandise. Since you aren't buying inventory upfront and only pay for the products after they sell, the risk to try something new is next to zero.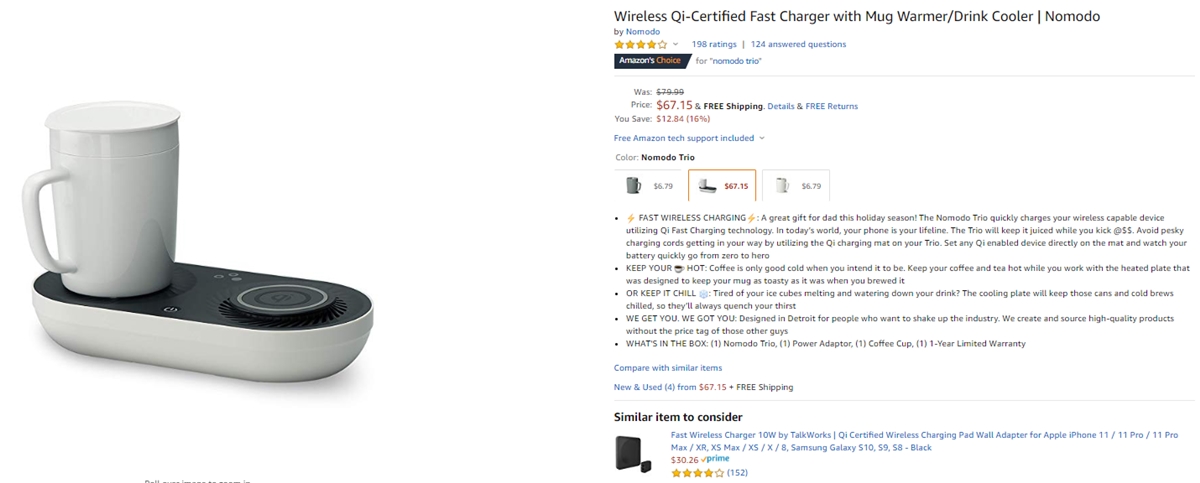 So think of something new, bold, and few dare to offer, like a machine that can peel shrimp or a box that can glow when you hit it. You can offer various products that large retailers cannot try to sell simply because that is too risky.
Make bundles of items
Having related products and offering them as a package deal is important to any business's strategy, and the same for dropshipping. If your products are all from the same place and suppliers, this can reduce shipping costs considerably.
If you have a specific product that is selling well but does not generate a great margin, see what people might need in addition to it.
Seasonal goods are your jam
Season sales can be a significant cash cow for online retailers who do dropship on Amazon because traditional stores usually stock just enough for the season in fear of overstocking.
So there is a huge opportunity for you to dropship because you don't carry inventory at all. You can just leave products at FBA and start selling throughout the whole season.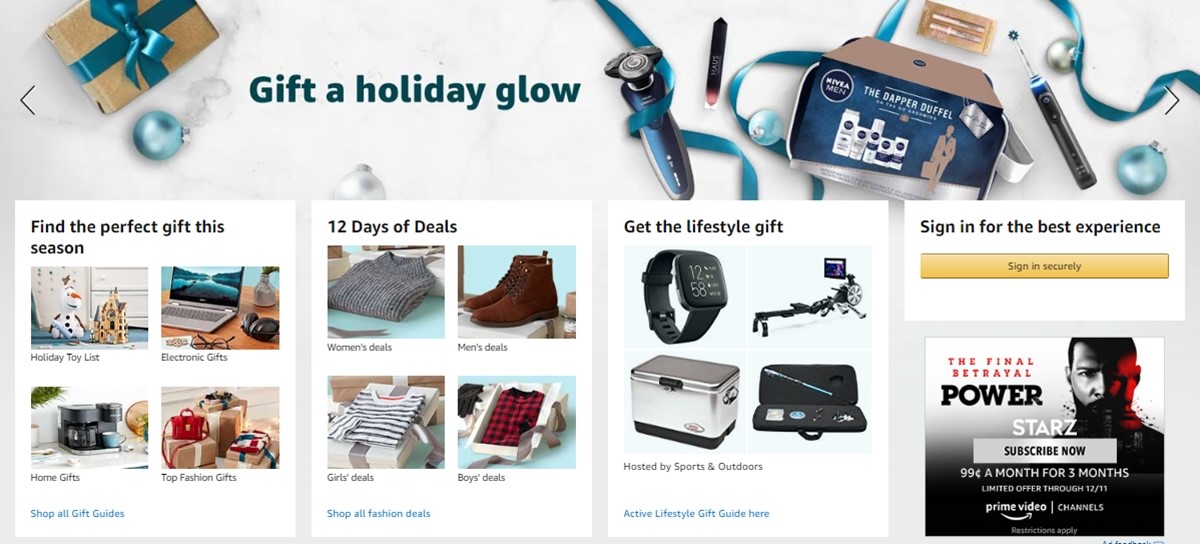 Amazon often has seasonal promotions as well for sellers to join, which is when stores offer deals for flash sales and related items to be promoted right on the front page.
Conclusion
Being the biggest marketplace in the world, it is certainly worth a shot to do Amazon dropshipping, especially when you have service like Fulfilment By Amazon. This road is for those who dare to walk, and the price awaits worth the dedication.
Try to find yourself companions like trustworthy, reliable, and knows-what-needs-to-be-done suppliers. While you focus your creativity on marketing, listing creation, getting reviews, and improving your product's visibility.
So would you like to try this journey? Leave any questions if you have one in the comment section, and I will be ready to accompany you.
---
CEO and Founder of Avada. Pursueing a simple and healthy lifestyle. A friend, a husband and a dad of four children, a trainer and an influencer wannabe. He is a big fan of sports and travel, also.
New Posts
Stay in the know
Get special offers on the latest news from AVADA.