Amazon FBA vs Shopify Dropshipping: How to Choose the Right Option
As a digital business owner, one of the most important decisions that you need to make is to determine what eCommerce platform you should use to sell your products online — and, as two of the biggest names in eCommerce, you're likely to end up having to choose between Shopify and Amazon.
Before we get into a thorough analysis of Shopify vs. Amazon, let's make it clear about the real difference between these platforms: Shopify is a top-to-bottom eCommerce store platform where users can create, customize and completely manage their exclusive, stand-alone online stores.
On the other hand, Amazon is a platform that aggregates vendors from across the globe. So you're going to be granted a slot in the Amazon marketplace where you can sell your products. Still, you're not going to have quite as much power over your branding, management, consumer relationships, and delivery as you would with Shopify.
In this review, I will explain to your platform's pricing, pros, and cons, their best and worst, and many more. So that at the end of this article, you will be able to choose the right one for your future business.
An Overview of Shopify
Shopify is a powerful cloud-based eCommerce store platform that enables online retailers to create and operate stand-alone digital stores easily. Shopify is also scalable: businesses as large as Kylie Cosmetics, Tesla, Budweiser, and Nestle all use Shopify to manage and run their online stores, but the platform's simple pricing packages are equally suitable for single-person operations.
Users can select from over 70 professionally crafted templates that they can customize as they see fit, and accept payments online through Shopify Payments, the built-in payment processor on the platform powered by Stripe, or via third-party payment processors such as Paypal.
You can then take advantage of Shopify's vast array of store-and customer-management functionality, such as social media integration, discounts, and gift cards, safe customer information storage, link to success centers (including Amazon), and much more.
In case Shopify doesn't have the functionality you're looking for, you'll probably find one in the Shopify App Store, which provides thousands of applications that are compatible with your Shopify Store and will help you streamline your processes further. Also, if you choose to sell your goods in person in addition to online, you can use Shopify POS, the physical point-of-sale hardware app.
Shopify offers three options at different monthly prices, features, and functionality, as well as discounts on Shopify Purchases and Shopify Delivery.
However, some of the features shared by all of these services are customizability, selling limitless items, 24/7 customer care, the ability to sell on other online markets and social media platforms, manual order formation, discount codes, a free SSL certificate, and abandoned cart recovery.
All plans will have access to Shopify Payments, Shopify Delivery, and Shopify Point of Sale, but with different discounts and capabilities.
Basic Shopify: $29 per month
Shopify: $79 per month
Advanced Shopify: $299 per month
Alternatively, companies and brands managing large order volumes can opt for Shopify Plus, which charges personalized pricing. And at the other end of the spectrum, the smallest of Shopify's small companies, including hobbyists and side hustlers, will sign up for Shopify Lite. For $9 a month, this plan lets you sell on social media, in-person with the Shopify Point of Sale app, or on your existing blog by embedding the Shopify Buy Button onto your site.
An Overview of Amazon FBA
As you already know, Amazon is the world's largest online retailer, and if you sell your goods on Amazon (or if you offer your services through Amazon Home Services), you'll potentially have access to a consumer base made up of millions of people across the globe.
In this aspect, selling on Amazon is extremely useful for new or very small companies that do not yet have enough inventories to build a stand-alone online store to develop a consumer base. Amazon, however, is equally useful to existing online businesses as an external revenue source and to steer a new contingent of customers back to their dedicated online stores. While it may take time to catch up with selling on Amazon — and you'll need to make sure that you're in line with Amazon's rules and regulations — setting up your vendor profile and listing your items is fairly straightforward.
As a big bonus, you can take advantage of Fulfillment by Amazon (FBA), since Amazon can store your inventory for you and only manage packaging and shipping when your orders come in. If you're just selling a few items, however, you can opt to do it yourself.) You should take a look at our extensive Amazon sales guide for a step-by-step look at becoming an Amazon seller.
Amazon Pricing
If you're going to start selling on Amazon, you'll first pick between Amazon's two service plans: Individual or Professional.
The Individual Package fits better for small business owners who expect to sell fewer than 40 products a month. The package does not include a monthly membership fee, but you do need to pay $0.99 per item sold, plus Amazon's other sales costs, such as variable closing costs and delivery charges.
The Professional Package is $39.99 a month. You will not have to pay sales fees per item for this package, but you will have to pay a referral fee that varies depending on the type of item, as well as variable closing fees and shipping charges.
In addition to your recurring sales and maintenance fees (if you have a Professional plan), you will still need to pay Amazon Fulfillment (FBA) fees if you use the service for order fulfillment and/or inventory storage. Amazon's expenses can be a little difficult to track and quantify, but you can take a look at the Amazon Fee Schedule for a more comprehensive overview.
Amazon FBA vs Shopify: Pros and Cons
Shopify Pros/Cons
So, what are the essential features of Shopify? What would you like, and what wouldn't you like? Both of these things are going to help you make a decision. Shopify is a high-quality platform designed to offer you a marketplace of your own.
You don't have to compete with someone else on your Shopify website, because it's all about you and the items you've got to sell. But there are a variety of different advantages associated with Shopify, and a few things you're going to want to look out for.
Pros:
Easy to use
Easy to design
Variety of app integrations
Flexible design
Pricing levels/options
High level of security
Quality customer support
High level of reliability
Fast loading speed
Quality seller support
Variety of website features
Great value for the money
Variety of sales features
Wide range of apps
24/7 customer support
Easy mobile responsiveness
Variety of eCommerce tools
Quality sales features
Ability to create your own brand
Cons:
Monthly fees and app store
Images show in varying aspect ratios
No built-in marketing
Adding customization is difficult/costly
3 option limit per product
Only 1 abandoned cart follow-up
Transaction fees for third-party payments
Phone support is difficult outside certain areas
Apps required for many features
Some integrations have been removed
Low tier plan does not offer full online store
No professional reporting with basic package
Selling is only allowed from certain countries
Amazon FBA Pros/Cons
You may think that when it comes to Amazon, you have tons of benefits. After all, it's just about everyone's heard of Amazon, right? So the thought of working with Amazon seems really appealing, but is it necessarily going to be the best way or yourself? We're going to take a look at some of the advantages and disadvantages associated with the Amazon FBA.
If you're using this service it's not exactly the same as just posting and selling anything on Amazon. You're going to have a slightly different and slightly more involved process going forward. Let's look at some of what you need to know.
Pros:
High volume of traffic
Packing and shipping included
Inventory storage included
Easy to use
Easy to set up
Possibility to get in the buy box
Individual plan great for small-scale sellers
Quick to start the first sale
Qualify for Amazon Prime
Easy to find customers
Multi-Channel fulfillment
Finding customers is automatic
Higher selling ability than non-FBA
Cons:
Huge competition
Few layout/design options
Difficult to create your own branding
Customer support is not as user friendly
Few payment options
Charges transaction fees
Not as much variety on selling
Difficult to track inventory
Prepping for shipping is difficult
Returns can be too easy
Difficult to budget for fees
Shopify vs Amazon FBA: Understand the best and the worst of each platform
The Best Parts Of Shopify Dropshipping
The best part of Shopify Dropshipping is that it's very risk-free. There is virtually no danger. You can start this company with almost no money in your bank account, which automatically makes it an appealing choice for lots of different people.
Even though it's a low-risk company, the rewards are potentially very high. You might not be investing millions of dollars in this company to start with, but you could easily earn multiple figures in your first year. There aren't a lot of business models like that.
And if you can create an amazing, useful online store that attracts customers, that's half the fight. Not only is this company cheap to launch, but you can get the ball rolling in just a few hours – as long as you know what you're doing.
Read more: 5 Best Payment Gateways For High Risk Businesses On Shopify
The Worst Parts Of Shopify Dropshipping
Since you are so reliant on manufacturers in the dropshipping environment, you really need to keep an eye out for risky and/or possible sources of threat. In this line of work, it's very easy to get scammed. There are now lots of people out there who are trying to trick those who are new to this business. It's absolutely crucial that you keep your eyes peeled for these criminals.
The best strategies are to work together with trustworthy brands and businesses. But sometimes they're hard to find and much harder to deal with. It is also a very competitive industry. There are enough people out there who are trying to do exactly the same thing as you, so you need to be smart to succeed.
In addition, Shopify Dropshipping can have a negative stigma attached to it in some circles. Some Shopify Dropshipping veterans also say that you don't even use the term " Dropshipping" when you're looking for potential offers and social connections.
The Best Parts Of FBA
By far, the best part of running a good FBA company is to make money while you sleep. Believe all the hype – if you're right to set up your company, FBA really is passive revenue.
Sure, you're going to have to work really hard at the beginning. But when you've broken into the market and your company is selling hotcakes, you can sit back and relax. The best FBA vendors are always searching for ways to improve their profits, and you can do so with a wide variety of marketing techniques. Giveaways, Facebook Ads, and Social Media Campaigns all work well. Yet even then, Giveaways, Facebook Advertising, and Social Media Campaigns can all work wonders. But even this should only take a few hours every single week.
Amazon FBA also helps you to create your own brand. It is a profit that cannot be seriously overlooked. Creating a brand means you have something that has real potential. Sure, the Shopify Dropshipping company could be considered a brand. Yet it's just not the same thing as making your own goods.
With FBA, there's also nothing stopping you from building your own online store or selling on other platforms. You're not confined to Amazon. That means that you can experience all the benefits of Shopify Dropshipping, while still creating your own products and brand.
Amazon FBA can be a tricky company to wrap your head around, but it's still full of opportunities. If you can lock a niche that no one else is targeting, it's actually pretty easy to create a whole brand around that niche.
The Worst Parts Of FBA
Previously, we said that once you've got the ball rolling, the Amazon FBA takes almost no work. But occasionally it can also be a downside. Since Amazon is taking control of a large part of your market, there isn't much you can do to change certain aspects. Simply put, you're not in charge.
In fact, Amazon doesn't have the best data when you're trying to measure your revenue and increase your numbers. Sure, there are numbers. But you don't know how Amazon got the numbers. In the end, it can often seem like Amazon has a glass ceiling.
There are, however, more drawbacks to contend with. Unlike Shopify Dropshipping, Amazon's FBA needs substantial initial investment. Most FBA veterans recommend starting with a minimum of $5,000 in cash. This means that you're taking a pretty big risk, especially if you're a total newbie to the eCommerce world. And to succeed in the FBA world, you need to be able to do lots of planning and analysis. It is important in any company, but you need a very analytical mind with FBA.
Before you even choose a product, you need to break down the numbers, evaluate the data, and spot the trends. Expect to look at lots of graphs and charts. You would also need to negotiate extensively with suppliers in order to find out prices, shipping costs, product weight, and the list goes on and on.
Amazon FBA vs Shopify: Which option is better?
Why Choose Shopify Dropshipping?
So why do you want to prefer Shopify Dropshipping over FBA? Profit Margins may be comparatively low compared to selling your own product, but there is also a greater opportunity for selling more goods out of the door.
You can also set your own prices in the Shopify Dropshipping environment, and sometimes you can get away with some really high marks. It's not unheard of for Dropshippers, for example, to sell $2 for $20. And because such products are almost always impulsing purchases, shoppers seldom search around for a cheaper alternative.
Shopify Dropshipping often requires much less effort than other types of eCommerce – including, in many cases, FBA. Because you're pretty much focused solely on making an awesome online store, you don't have to think about too many specifics. And because the workload is much smaller, it's possible to run a profitable Shopify Dropshipping company while only working a few hours a week.
Why Choose FBA?
In comparison, why should you select FBA? For this business model, you're moving deeper into the eCommerce world. Effective FBA companies also make their own products, enabling them to create a brand and ship goods with their name on them. This is not always the case, but it is an example of what is possible with a good FBA company.
You're in charge of this business model. You don't feel reliant on suppliers, which is something that dropshippers sometimes struggle with. You're making your own course, and you're going to make your own rules. Also, you are not faced with the work of running an entire warehouse packed with goods; you don't have to think about packing, either, and you don't even have to deal with customer service.
Final Words
After running through Shopify vs. Amazon FBA, both options are valid choices for any eCommerce company, but how you want to expand your company is a key factor in your decision. If you want to create a brand that's going to stand out and you have full control over it, you'll need Shopify. If you want to get a product on the market quickly to a huge sea of potential buyers, all of them eager to buy, then Amazon FBA will be best suited.
New Posts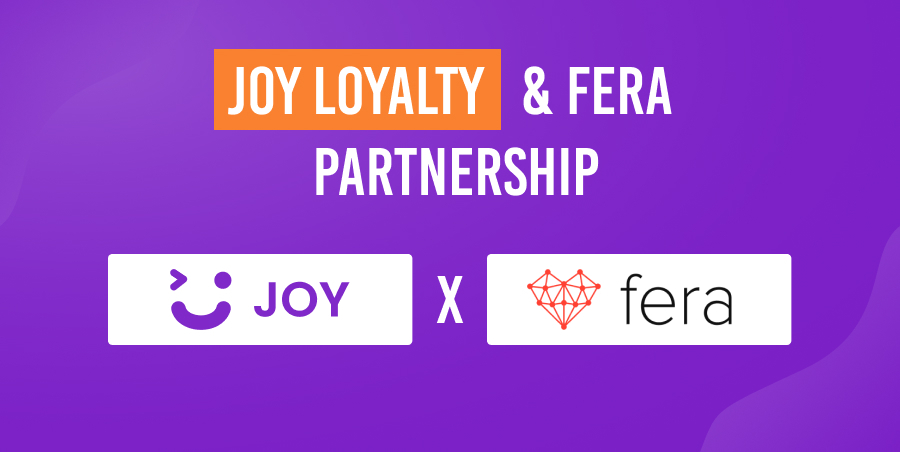 Subscribe
Stay in the know
Get special offers on the latest news from AVADA.
40k
subscribers has been joined!
Earn $10 in reward now!