Alidropship vs Shopify - Which One is the Better Option?
By 2024, the eCommerce business is expected to be worth $600 billion. Although this might be an unbelievable number, it does demonstrate that internet retailers stand to make a lot of money in the business.
There's no denying that, given the fact that there are over 10 million online eCommerce stores. Any eCommerce store owner who doesn't employ software solutions may easily be found online. Using e-commerce software has made it easier for online merchants to run their businesses and make more money.
Exclusive Offer: Get Shopify 93 days for just $3 + The Online Store Starter Kit
Start a 3-day free trial, then get Shopify 3 months for $1/month plus the premium package designed especially for new Shopify merchants!
Start Free Trial
Both AliDropship and Shopify are excellent options if you want to get into eCommerce. We'll compare AliDropship vs. Shopify to help you make an informed decision about your preferred e-commerce platform.
What is AliDropship
Using AliDropship, consumers can dropship products from AliExpress's online marketplace, as the name implies. If you're a dropshipping expert or rookie, AliDropship makes it easy to get started by streamlining every step of the process.
It's interesting to note that AliDropship works with WordPress CMS, the most widely used content management system in the world. Aside from this, AliDropship is fully integrated with WooCommerce and other key WordPress themes. Dropshipping products from AliExpress can then be used to populate your product database.
There is a product database of over 100 million AliExpress dropshipping products selected by their team of specialists on AliDropship. In addition, the AliDropship Chrome extension and WooCommerce plugin both allow you to instantly source high-performing AliExpress products from both of these sources.
Using AliDropship, you can either DIY (using the plugin) or order a custom store and have an online dropshipping business up and running in no time (built by their team). There are also many add-ons that you could use. AliDropship differs from other eCommerce platforms in that it comes with a wealth of information and guidelines to help you get started with dropshipping right away.
What is Shopify?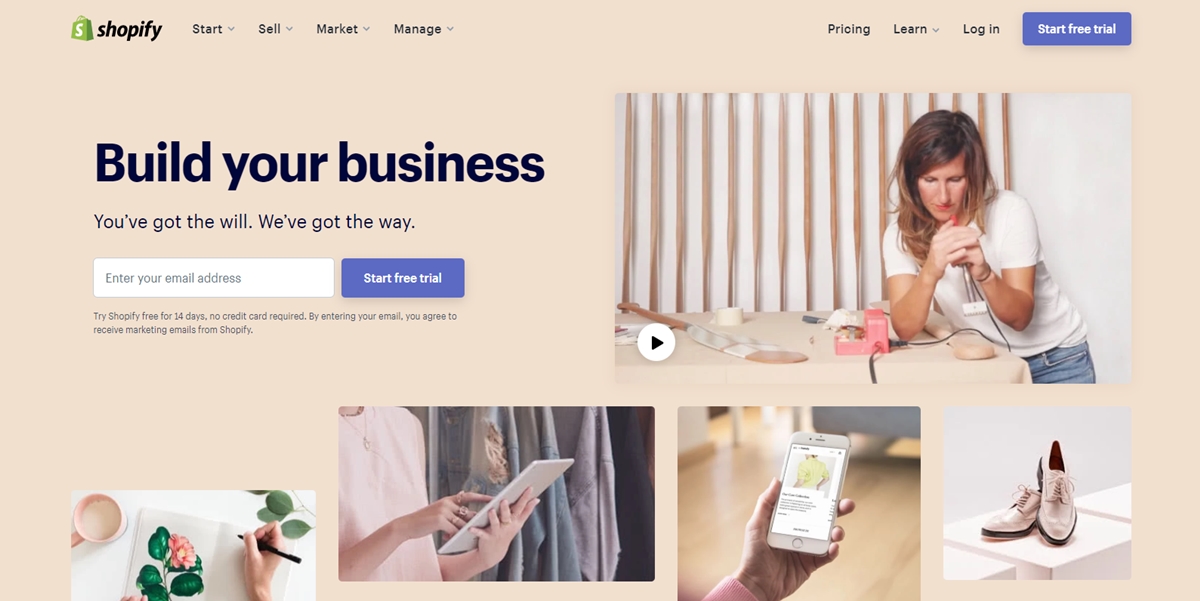 Shopify was launched in 2004 and now has more than one million users, making it one of the most popular eCommerce platforms. This eCommerce platform allows you to create an online and offline store. WordPress is a platform that many bloggers rely on. Shopify is used by store owners. You can use Shopify POS or your own website to sell online or in person. There are options for everyone with this eCommerce website builder, from novices to seasoned online merchants.
Templates, versatility, and user-friendliness set it apart. You don't need to know anything about technology to utilize Shopify, even if you're not tech-savvy.
Shopify's tools are handy for both online and physical businesses, so it's a great choice. A good example of this is Shopify's POS app, which offline retailers may utilize. No matter if your products are dropshipped or not, you can sell and send them using Shopify
Free 1:1 Shopify consultation & 30-day all-app trial FREE
Shopify Plus Strategy and Consultation
Personalized E-commerce Solutions
Conversion Rate Boosting Techniques
Inventory Management Hacks
Alidropship vs Shopify - Feature, functionality, cost, and more comparison
Setup Procedure
Alidropship: Setting up AliDropship will be different depending on how you plan to utilize it. The AliDropship WooCommerce plugin allows you to link your existing WooCommerce store to the AliDropship eCommerce platform.
The DIY plugin requires you to make changes to your eCommerce store from scratch. Furthermore, AliDropship is WordPress-compatible, allowing you to rapidly get your online store up and running. For customized online stores, the AliDropship team needs up to 25 days to design everything. It's not difficult to get everything set up in the end.
Shopify: Creating an account on Shopify is the first step in getting your store up and running. Shopify will construct your online store in less than 10 seconds once you provide your registration information and click 'Get Started.'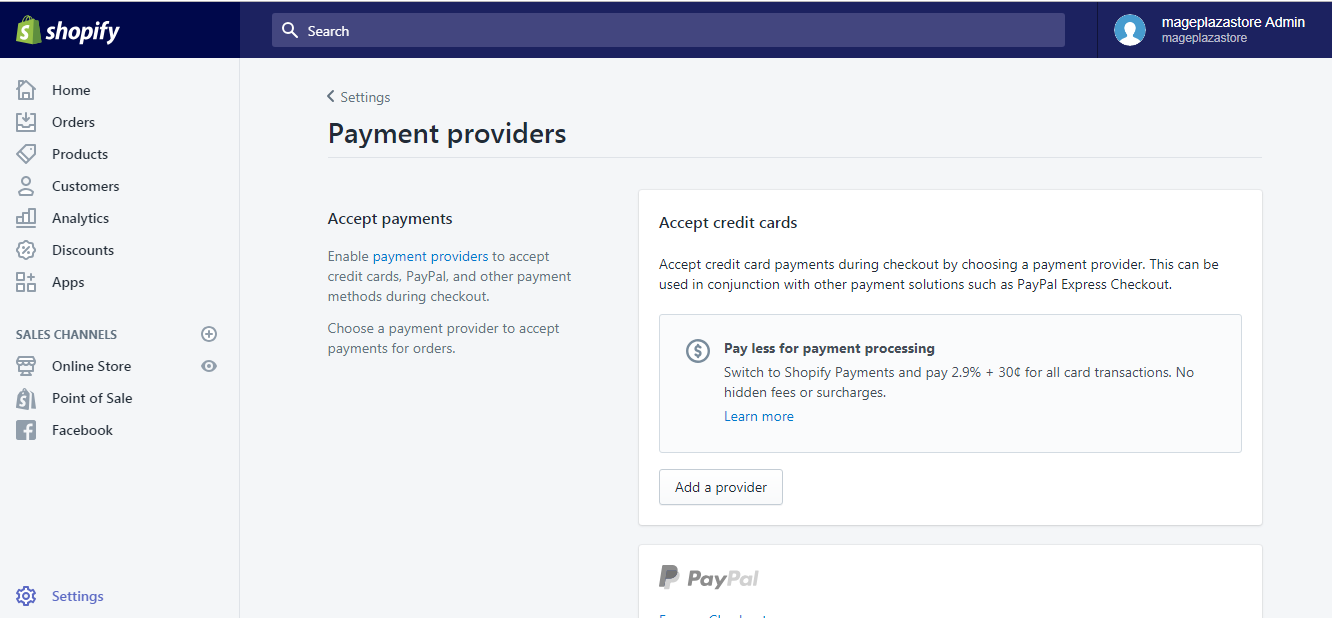 In the next step, you must complete your company profile, and then you may decide whether to use Shopify's software to sell online or the Shopify Point of Sale. You don't need a website to set up a Shopify store. You can start selling right away if you have a WordPress online store setup with the Shopify WordPress plugin.
Comments: Using AliDropship, you may create your website from the ground up or delegate website creation to the AliDropship development team. Shopify, on the other hand, allows you to create an online store in a matter of seconds and then begin adding product descriptions, photographs, and so on.
Product Import
AliDropship: You can import products straight from AliExpress with AliDropship. You can import products from certain categories by sorting and clicking on the Import option on the right of your dashboard. In addition, you can use filters such as the origin of the shipment, the destination of the shipment, the shipping method, and the price.
Products from AliExpress have been vetted and selected by AliDropship experts and can be imported instead. Once you click on the import button next to the items you want to add to your store, they'll be transferred there.
Shopify: When importing products into Shopify, you can use CSV files. To import a list of products, simply create a CSV file and upload it from your dashboard.
If you want to import, go to your dashboard, Products, and then select Import on the Products page. You'll get a pop-up window to upload your file when you click this link. All items in the supplied file have been added to your product list and are ready for upload.
Comments: Although AliDropship offers a direct product import feature, Shopify's CSV file product import option gives you additional options. Virtually any online market can be used to import products.
Currency Conversion
AliDropship: You can match the currency of your store with AliDropship's currency settings. The US dollar is the default currency, but you can change it in your dashboard if you'd like.
When the currency location switch is active, your clients' local currency will be shown automatically. It is possible to add a currency switcher widget to AliDropship's Woo version. This allows your customers to change the displayed currency at will.
Shopify: The Auto Currency Converter software on Shopify allows for Shopify currency localization. This app may be downloaded from the Shopify app store and used with any Shopify subscription. When clients enter your store, the displayed currency is immediately changed to fit the location.. Automatic Currency Switching.
A currency option box is also provided for clients to make their own currency selections. You may also compare currency rates with this tool's built-in conversion converter. A code added to your store's URL allows you to manually switch currencies without using the app.
Comments: Unlike Shopify, which necessitates the addition of an add-on, AliDropship comes out on top because of its native support for several currencies.
Options for Shipping
AliDropship: AliDropship has shipping handled by the product's manufacturers. A delivery fee and a product cost fee are imposed on you as an online merchant by the supplier of the goods.
It's a relief to know that AliDropship providers typically offer low or even no shipping costs. Shipping charges vary by source, but free shipping takes 10-30 business days, while super savings shipping is $5 and takes 10-20 days.
Shopify: With Shopify, you don't have to worry about shipping because they handle it all for you. USPS, DHL Express, UPS, Sendle, and Canada Post are just a few of the companies that provide mail delivery services around the world. The shipping method chosen will be determined by the customer's final destination.
It also depends on the carrier and the product's weight to determine how much it costs to ship. The Shopify and Advanced Shopify price plans provide you up to a 90% discount on domestic delivery when you use shipping discounts.
Comments: Conclusive Shopify's shipping service is more reliable because the platform handles all of the shipping logistics.
Web Hosting
AliDropship: Even though it is WordPress-based, the AliDropship platform offers web hosting. The AliDropship user dashboard resembles the main WordPress CMS dashboard. However, the web hosting options you receive are determined by your chosen pricing plan.
There is no charge for the control panel, and the bandwidth is unrestricted. The 2,000 Mbit/s speed is also rather respectable. You can use a single web hosting service to host several dropshipping websites. Free anti-DDoS protection is included, as well, ensuring the security of your website.
Shopify: Shopify offers a flexible web hosting solution. As a result, your website's content is quickly transported around the world thanks to a Content Delivery Network (CDN).
With Shopify, you have the option of using an existing domain name or purchasing a new one. Not to note that Shopify also offers domain name registration services. Shopify's site hosting comes with free SSL certificates and unlimited traffic to make up for these shortcomings. Due to the fact that it is PCI Level 1 certified, their web hosting is safe.
Comments: Shopify is the winner in the web hosting category, thanks to its usage of CDN technology and accreditation as a domain registrar as well.
Dropshipping Support
AliDropship: Only the AliExpress online shopping platform has dropshipping support; therefore you'll have to use AliDropship to source and dropship AliExpress products.
This means, however, that you will be unable to dropship items from other online retailers such as Amazon, eBay, Walmart, and so on. If your dropshipping store is powered by WooCommerce, the drop shipping service also supports WooCommerce directly.
Shopify: Shopify is independent of any online shopping platform; thus its dropshipping umbrella encompasses everything. This suggests that you can dropship products from any online shopping platform, such as AliExpress, Amazon, eBay, Walmart, and so on and so forth.
As previously said, all you require is a CSV file with a product list. You don't have to import dropshipping products from an online marketplace if you enter them manually.
Comments: Shopify beats AliDropship once more, allowing customers to dropship items from any online marketplace, including AliExpress.
Inventory Management
AliDropship: AliDropship's inventory management plugin is one of a kind. If you want to know when a product is in stock or not, you can keep an eye on its inventory count.
Shopify: There's an area for inventory management on the Shopify dashboard. You may keep track of and make changes to your inventory in this section. Because all of your products are tracked, it also shows a history of your inventory. CSV files are used to import and export inventory lists.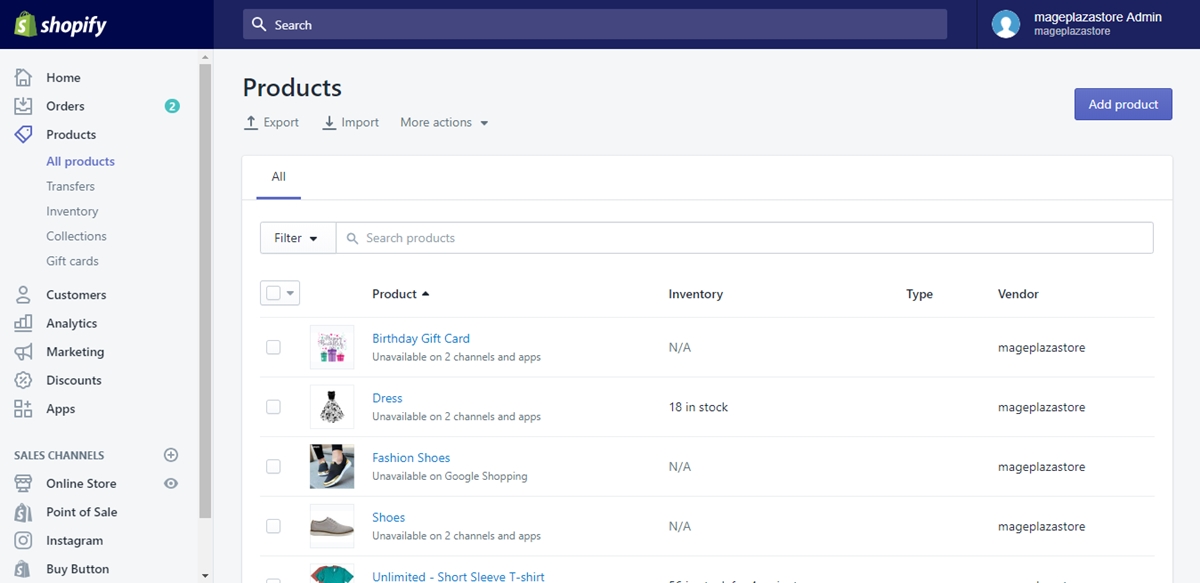 Comments: Because it allows users to import and export their inventory lists in CSV format, Shopify takes the prize this time around.
Payment Processing
AliDropship: Using AliDropship, you can pay with a variety of methods, including widely used ones like PayPal and Authorize.net. Each payment gateway has its own rates and fees for credit card transactions, as well as any subscription costs.
Shopify: If you're using Shopify, they'll take care of processing credit card payments. Once your store is open, you'll be able to accept orders and payments using major credit cards from all over the world. You will not be charged a subscription fee, transaction fees, or for third-party software if you pay using Shopify payments. Your Shopify plan determines the credit card rates you'll pay.
Analytics
AliDropship: In AliDropship, there isn't a built-in dashboard for tracking analytics. Connecting your dropshipping store to Google Information will provide you with analytics on your sales.
Shopify: You may check analytics from the Shopify dashboard to learn how your store is doing. There are also insights provided on overall sales, top goods, total orders, average order value, and sales by employees, among other things. The information is presented in graphs and percentages, making it simple to understand. The time range can be sorted, and the various timings can be compared.
![Analytics on Shopify](https://cdn4.avada.io/media/shopify/npnspUJ.png)
Comments: AliDropship falls short here due to the lack of an integrated analytics solution.
Integration of Third-Party Software
AliDropship: WordPress users can connect AliDropship's WooCommerce integration with a plugin. Aside from that, it supports all of the payment channels offered by WooCommerce. These include PayPal and Stripe.
The Google Chrome Extension provided by AliDropship, on the other hand, enables you to source for AliExpress products directly from your web browser without leaving it.
Shopify: Shopify's app store has all the connectors you'll ever need. As a result, you can use Shopify to enhance the functionality of your online business by installing third-party apps.
There are more than 100 third-party payment providers integrated with Shopify to give its clients numerous payment choices. PayPal, PaySafe, 2Checkout, and PayBright are just a few of the options available. Shopify, interestingly, accepts cryptocurrency payments through third-party integrations such as Coinbase, BitPay, and CoinPayments.
Comments: Shopify has more integration than AliDropship thanks to its app store and more than a hundred payment methods.
Customer service and support
AliDropship: Sending a message through a contact form to AliDropship's customer service department will get you a response immediately. However, you should expect a 6- to 8-hour delay in receiving a response.
A Help Center with FAQs and a blog are accessible if you need immediate assistance. Users of AliDropship can communicate with one another on the company's online forum. As well as tutorials and case studies, the portal provides marketing advice.
Shopify: Shopify has a live chat option available at all times. Email, live chat, or phone calls are all options for contacting customer service, though you may need to be logged in to use the latter two.
In addition to the blog and tutorials, Shopify offers podcasts, API documentation, a support center, and an online business dictionary. Additionally, Shopify members have access to an exclusive online community as well as certain free business tools like a logo maker, business name generator, slogan generator, and QR code generator, among other things.
Comments: Instead of AliDropship, you can rely on Shopify's customer service and available resources.
Pricing
AliDropship: AliDropship offers various pricing plans for multiple services.
Basic Plan – $299
Advanced Plan – $499
Ultimate Plan – $899
AliDropship Hosting Pricing Plans
Silver Plan – $48 per year
Gold Plan – $86 per year
Gold Plus Plan – $129 per year
Platinum Plan – $220 per year
On AliDropship, you may buy ready-made stores, although the price varies depending on the store's owner. In the same way, you may ask AliDropship to create a clone of a dropshipping store you want; the cost will vary depending on the store's features.
Shopify: Here are the pricing plans available on Shopify:
The main differences between AliDropship and Shopify
Suppliers are responsible for shipping via AliDropship, whereas Shopify is responsible for it.
While Shopify has an app and also a manual option, AliDropship offers direct auto currency changeover options.
While AliDropship is restricted to AliExpress, Shopify is capable of working with a wide range of e-commerce platforms.
Compared to AliDropship, Shopify offers web hosting as well as domain registration.
AliDropship, in contrast to Shopify, does not accept cryptocurrencies as a form of payment.
Shopify offers store analytics, but AliDropship does not.
Final Words
Dropshipping platform AliDropship is extensively utilized; however, it has minimal competition from Shopify in terms of dropshipping services that can be relied on
While AliDropship just supports dropshipping on AliExpress, Shopify is an all-in-one eCommerce platform that lets you build an eCommerce business. Shopify, on the other hand, allows you to dropship from any online marketplace.
Shipping is a shared risk with Shopify, and shipping insurance is available. Additionally, their CDN web hosting makes it a very dependable one, and their customer support team is there around the clock to assist you if you need it.
Finally, Shopify's pricing plans are a bit on the costly side; nonetheless, the platform offers various pricing tiers to suit different business sizes and scopes. As a result, Shopify has a pricing plan for you no matter what size your business is.
Related Posts:
New Posts
Stay in the know
Get special offers on the latest news from AVADA.