Top 15 Best Dropshipping Websites in 2023
When you first start an online dropshipping store, there are so many things you need to work out for your business. From the niches to the suppliers, and how much time you will have to spend just for the setup phase? However, try to understand that you should not rush; you need all the right ingredients to success in dropshipping.
Realizing that, I think we should help a bit with where to look for resources. There are many helpful dropshipping websites that can suit your own needs and make your work process much more efficient. They may be the keys for you to win the dropshipping game.
After using them, you will be able to find much-needed help, especially from these 12 best dropshipping websites. So let's see what they are and how you can use them for your advantages.
What is a dropshipping website?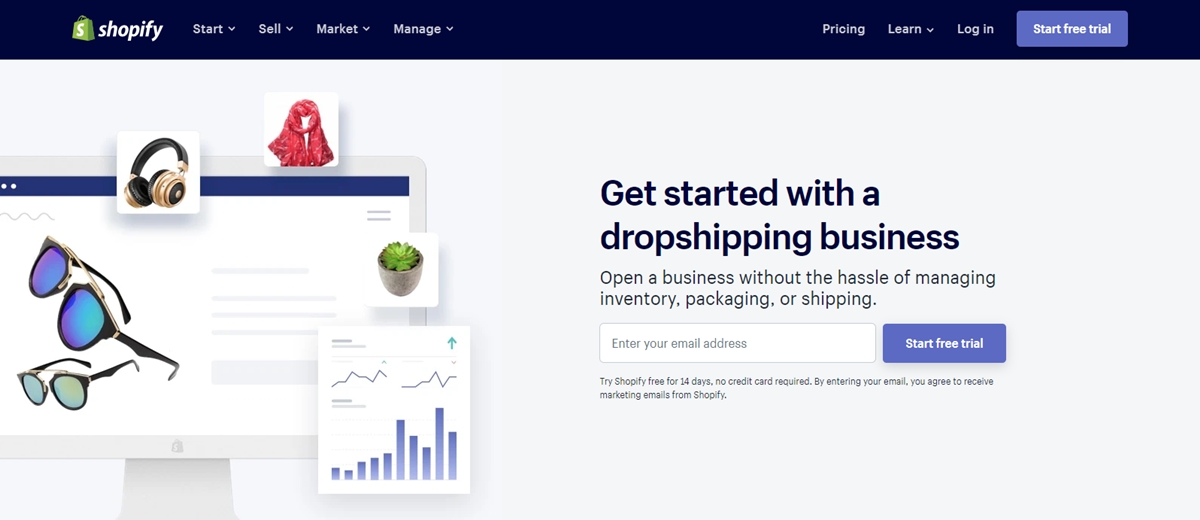 As you may know, dropshipping is a form of eCommerce in which you partner with suppliers to display their products in your store and have them taking care of shipping the product when there are orders from customers.
The best part of dropshipping is that it cost you zero initial investment - which makes testing products and timing crucial to success since that is what makes you quicker or better than competitors.
Since the method is online-only, there are many companies or websites made for the people in the field to exchange information and grow together. They were all made with goals in mind: a marketplace to find products, a site to connect with suppliers, or a tool to make drop shipping easier.
That is the beauty of dropshipping, to be honest. It is a new way to do business online that allows people to work together wherever they are in the world.
In conclusion: A dropshipping website is an online site made by a company or community to provide services that can help dropshippers solve problems while doing business.
How can these websites help you?
As mentioned, these websites were made with goals in mind. They exist to help solve problems that exist in the dropshipping field.
If you are looking for a niche product, a product site can help you find cheap, trending, and good products.
If you are looking for a supplier, a supplier site can connect you with qualified suppliers in your desired regions, markets, or fields.
If you are looking for a way to fine-tune your dropshipping process, a site can offer tools of management, finance, customer service to optimize your business.
These sites come in all shapes and sizes with different pricing plans, but they are all selected carefully to help you succeed. So open your notebook and be ready to write down some site names. If you don't have a notebook as a store owner, go get one, it helps a lot.
Free Webinar: How to Get Started with Dropshipping in 2023
Learn how to source top-selling products from thousands of suppliers without paying for products upfront, worrying about inventory, or shipping a single package yourself
Top 13 best dropshipping websites
These next 13 dropshipping websites are all popular among dropshippers for their usefulness. If you can use them well, you can certainly get more sales. The first category for these websites will be about finding products.
Best Dropshipping Management sites
One of the most important things to master in dropshipping is time management. There are millions of products to choose from with their own prices, hundreds of suppliers to look at, and god knows how many customers you may have to serve in one day? So you need to know what to do right the way to keep things running, and fast.
That is what these tools below can help. They can streamline your process, automate actions, and provide insights with data. All are done to make dropshipping less time-consuming. Let's take a look.
1. Dropified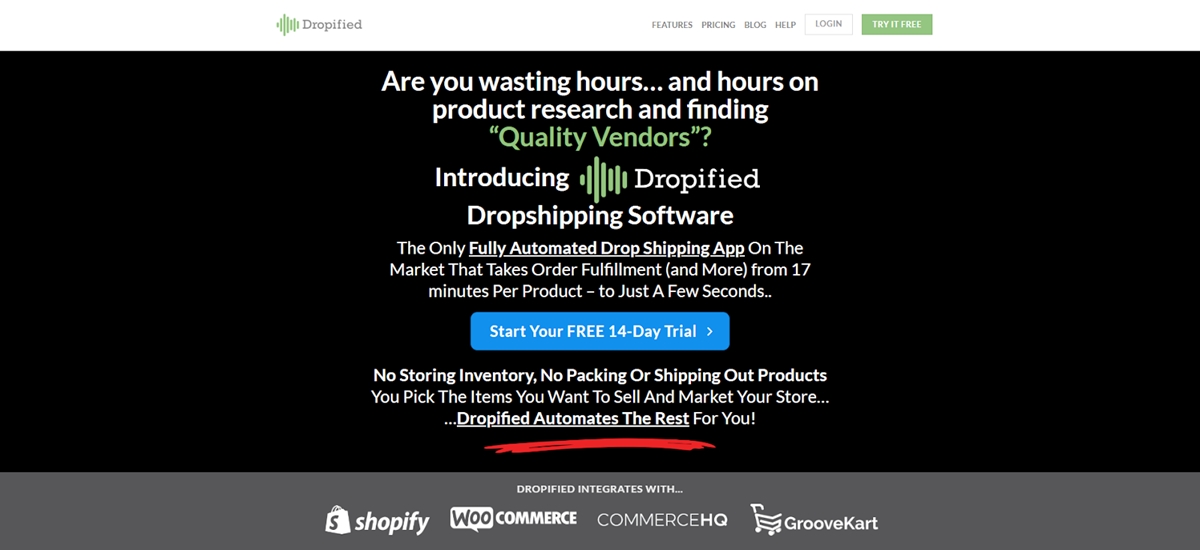 Dropified is a tool to help you manage all aspects of your Shopify store from one place. With one-click order fulfillment, you can easily import products and choose the desired vendor. From there, all the dropshipping processes like contacting suppliers, shipping, sending receipt and tracking to customers are all taken care of by Dropified.
All necessary details to upload products on your websites like descriptions, images, and reviews can be imported with just one click. And you can even upload many products in bulk to keep things more convenient.
This is an automation tool that can autopilot all the time-consuming tedious tasks of drop shipping so you can focus on scaling your business, promoting products, and having a great customer service.
With Dropified, you can dropship from many sources like AliExpress, ShineOn, eBay, Amazon, Wish, Walmart, Etsy, Costco, and many more.
Main features:
Importing products with one click
Products boards for adding and organizing according to niches
Multi-platform integration
Order fulfilment monitoring
Option to manage multiple stores
Pricing: 14-day free trial. $47/month for Builder, $127/month for Premier, $167/month for the Black tier.
2. Spocket

So what if you use other platforms rather than just Shopify? Then Spocket can help! (Spocket also support Shopify) This is a highly rated app that has many quality suppliers from Europe and the US, so you can dropship in these regions faster and easier.
The pricing is a huge plus point for Spocket since the average discount for merchants is 30-60%, which gives you a greater profit margin. You can also add your company branding to all receipts and invoices to have more trust from customers.
Another great thing about Spocket is that you can order sample products to check the quality of any product you have on your online store. Then you can customize the description, pricing, and photos as you like with other apps. There are automated updates of inventory and one-click fulfilment as well to save time.
The app has received nothing but praise so far, and well worth it. If you take a look at the pricing below, it is one of the cheapest apps to use with great features. That is why 60,000 people have chosen to use the app.
Main features:
Suppliers from EU/US, with new ones added daily
Order product samples to test
Many high-quality products to choose from
Short shipping times if your customers are in the US or Europe
Pricing:
Free plan available
Starter: $24/month for 25 products, unlimited orders
Pro: $49/month for 250 products, unlimited orders
Empire: $99/month for 10,000 products, unlimited orders
Further Reading: Spocket Review: EU & US Dropshipping Suppliers
3. Syncee
Syncee is a global B2B dropshipping and wholesale platform that helps retailers and suppliers connect.
On its Marketplace there are millions of ready-to-sell items from trusted dropshipping suppliers in various categories, from Fashion through Home & Garden to Pet Supplies.
You can easily integrate your store with Syncee as it is available on all major ecommerce platforms, like Shopify, Wix, and Squarespace.
With all the powerful automated solutions, like product uploads, updates, and order synchronization dropshipping is a breeze.
You can add the products you like to sell to your catalog and effortlessly populate your online store. Start your online business today with no upfront inventory costs and no risks.
Main features:
Dropshipping products with fast shipping you can add to store in a few clicks

Automated product uploads, updates, and order synchronization.

Powerful product filtering and editing tools

Highly customizable pricing settings
Pricing: Paid plans start at $19/Month. 14-day FREE trial.
4. AutoDS - Automated Dropshipping
AutoDS is the leading all-in-one dropshipping tool that helps sellers automate their dropshipping business, allowing them to dedicate their precious time to the things they love in life.
Dropshipping with AutoDS saves you time. Quickly find and import trending products, monitor pricing & stock 24/7. Automatically process orders and more.
Key features:
OUR SUPPLIERS: Sell products from hand-picked selection of dropshipping suppliers.
INTELLIGENT PRICING AND STOCK UPDATES: Scans your products 24/7 for updates and automatically edit this information in your store.
PRODUCT IMPORTS: One-click bulk import from 500M+ products and 20+ supported suppliers.
AUTOMATE ORDERS AND TRACKING UPDATES: Got an order? AutoDS automatically fulfills the order and updates your customer with tracking information.
PRODUCT RESEARCH SYSTEM: Instantly compare 8M+ trending products from global suppliers and add to your store in one click.
FULFILLED BY AUTODS: Automate orders, tracking updates, and returns without needing a buyer account.
Pricing:
Import: $9.90/month for 200 products
Starter: $17.90/month for 400 products
Advanced: $32.90/month for 800 products
Best Dropshipping Products sites
When entering a product site, you can look at products in many categories and see their price (purchase plus shipping) and the suppliers. You will also have options to buy in wholesale or retail numbers to suit your dropshipping needs.
5. Wholesale2B

Wholesale2B is a bit different since it is a supplier integration system and you will need to sign up for a plan that will best suit you before doing anything on the platform.
Once signed up, you get to choose from 1 million products offered by 100s of suppliers at the best prices. Once you have found the items you want from different categories of manufactured goods catalogs, you can post them on your sites like Amazon, eBay, Shopify, or a custom website.
The plans offered have different pricing based on your desired platform:
eBay: $37.99/month or $287.99 per year
Amazon: $37.99/month or $287.99 per year
Shopify App: $29.99/month
Your own site: $39.99/month or $299.99 per year
There are also other plans for Bigcommerce, Woocommerce, Weebly, and more. The process for integration is simple and straightforward so anyone can follow.
One disadvantage of Wholesale2B is that you can't contact by phone. You can only email them and that is after you have created a free account. This is a bit annoying in my opinion.
6. AliExpress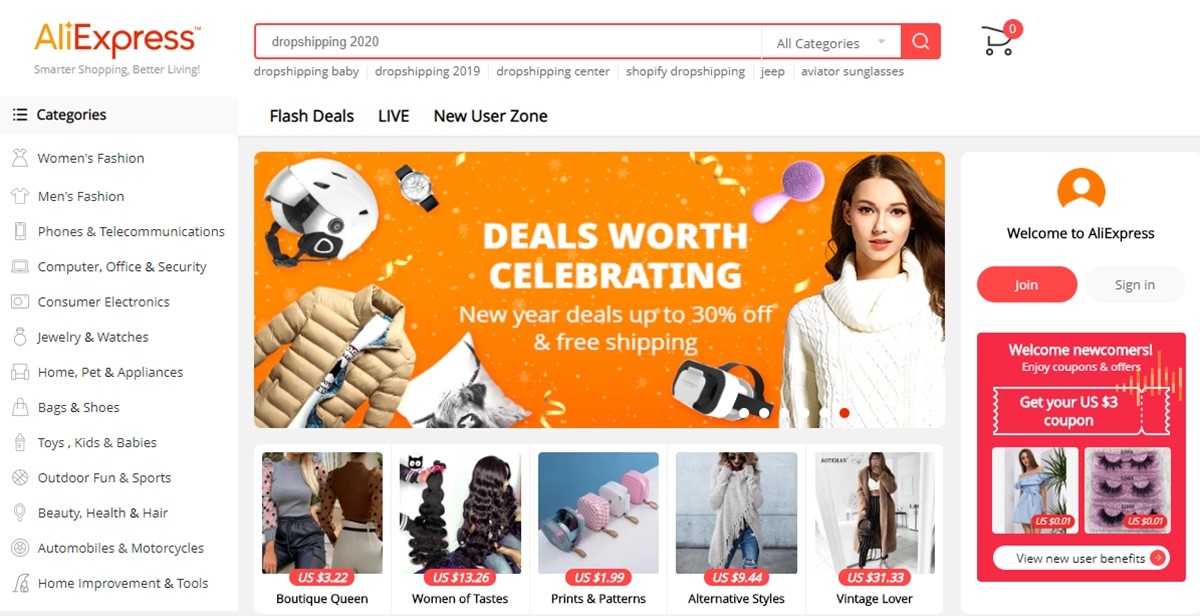 Probably the most famous site for dropshipping at the moment, AliExpress is great to get products from China. There are thousands of suppliers on the platform who are ready to sell both wholesales and retails at reasonable prices.
The site offers millions of products divided into 40 niche categories like electronics and apparel. There are also coupons and promos all year round both for retail and wholesale products so you can reduce your cost.
It is free to sign up for an account and join in with 800 million users worldwide. The process is simple and user-friendly so you won't have any trouble. That is not all; the platform also delivers internationally within one week and NO shipping fee.
If you want a perfect combo to start your dropshipping business, try setting up a store with Shopify and dropshipping from AliExpress. It would take less than 30 minutes to have a running store with all the tools provided by Shopify to make things simple.
To learn more about Shopify dropshipping, read our How to start a Drop Shipping Business guide.
7. Chinabrands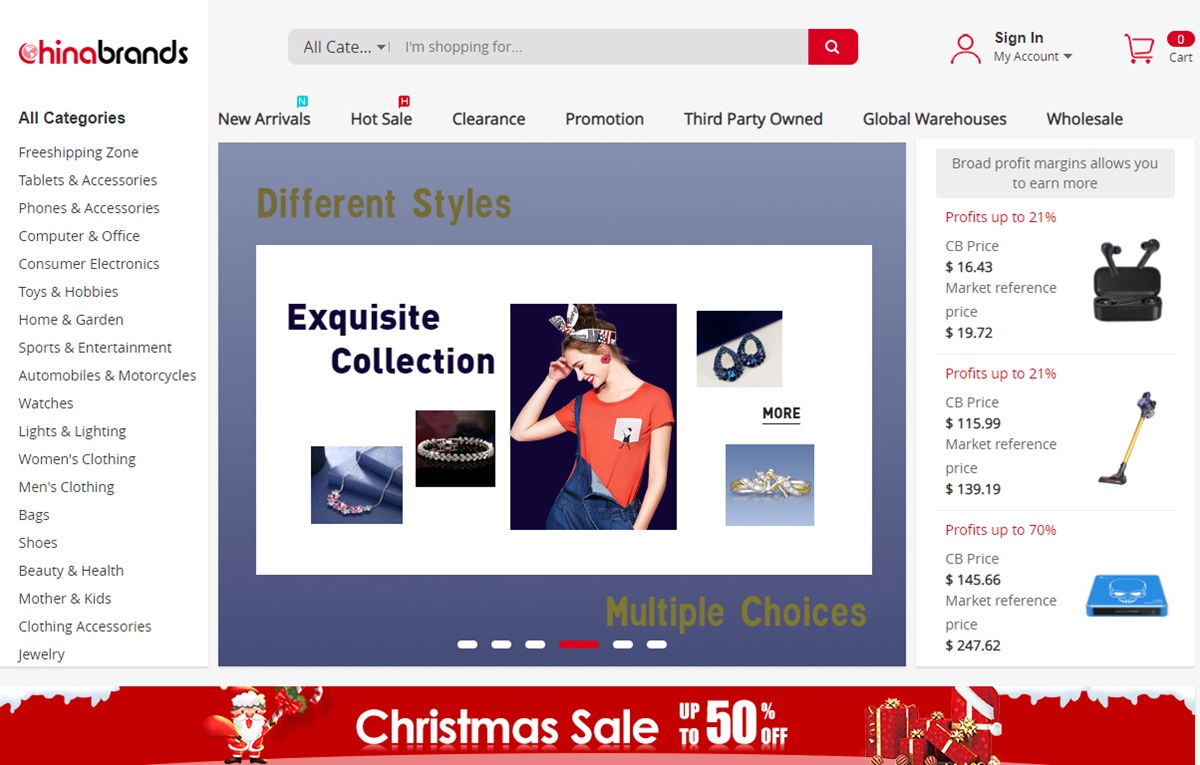 Up next is Chinabrands - a growing dropshipping site for wholesalers and suppliers from China. They have global warehouses that can reach customers in more than 200 countries.
The products are various, too, including bags, clothes, jewelry and accessories, household necessaries, and more. There are about 500,000+ items on the platform, which can be seen in trend or new arrivals as well.
You can easily sign up for an account for free and have 24/7 customer service to have any questions answered. The products listed are also guaranteed to be checked by highly trained technical staff before being transited for safe dispatch during shipping.
The platform now has over 5000 verified manufacturers to choose from and work with Shopify as well. So if you are thinking of dropshipping, the site is a great place to start. After all, it calls itself the best global dropshipping suppliers site.
Free Download: Dropship Business Starter Kit
Get the complete set of high-impact resources designed to help you with every step of your dropshipping journey + Get Shopify 93 days for just $1
(Remember to check your email daily)
8. Dropshipper.com

As a general dropship platform, Dropshipper.com has over 1,700,000 products from 890+ suppliers. The products on the site include jewelry, beauty products, electronics, and more. The categories look quite interesting since they even have books, fishing supplies, books, or hunting gears.
The platform is a subscription service, which means you will have to pay an amount of money per month to have access to certain areas. With 29.99$ per month, you get access to 2,000,000 products and can work with all major selling platforms like eBay, Amazon, Shopify.
What I consider a disadvantage of the site is its slow loading speed. If I have 2 million products to browse and it takes 5 seconds to load 50 items, there is not much time left to save.
Best Dropshipping Suppliers sites
These types of sites are made for wholesalers and dropshippers. They can access here to discuss, trade, or post which type of niche product they can provide. This is the way for you to contact suppliers directly without a third company, or take a look into their world and understand how they do business.
9. SaleHoo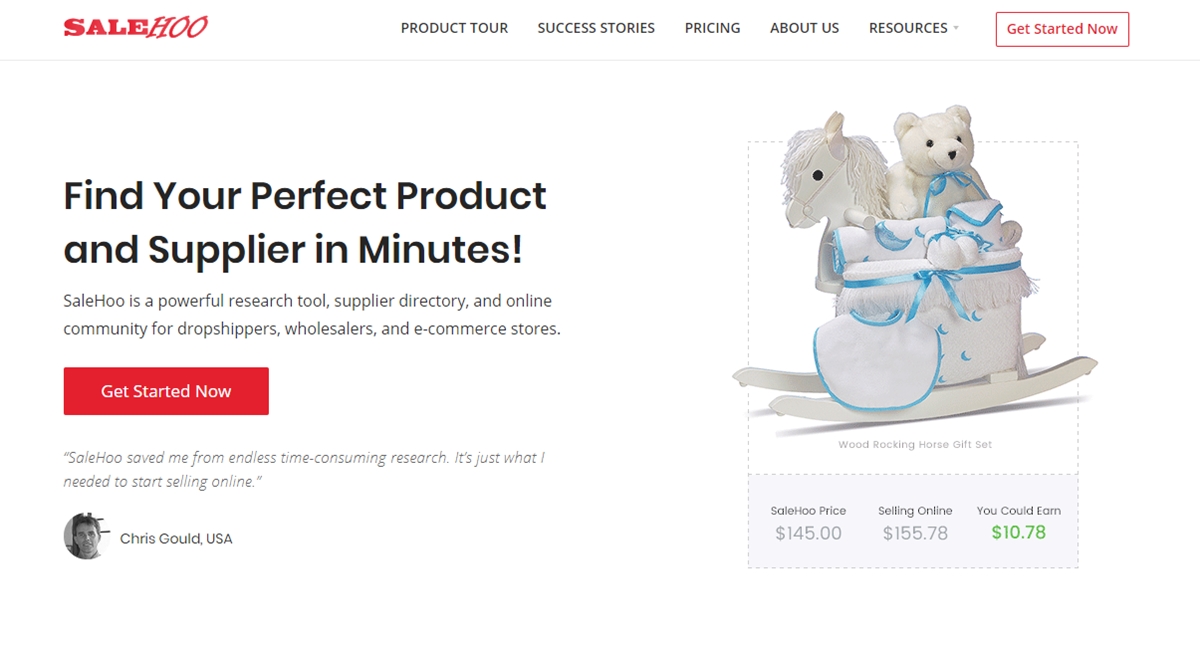 SaleHoo is a wholesale supplier directory that can connect you to a network of suppliers. There are over 8000+ trusted suppliers from the United States, UK, and Australia, with over 1.6+ million branded products to choose from.
All of these suppliers are personally reviewed, and you have 24/7 support and guidance if there is any problem that occurs. The product also has a real-time price update so you can see the potential profit when processing it through SaleHoo.
There is also a community and forum to help you, and free online training to get you started. SaleHoo cost you $67 annual or $127 for lifetime access with a 60-day money-back guarantee.
10. Wholesale Central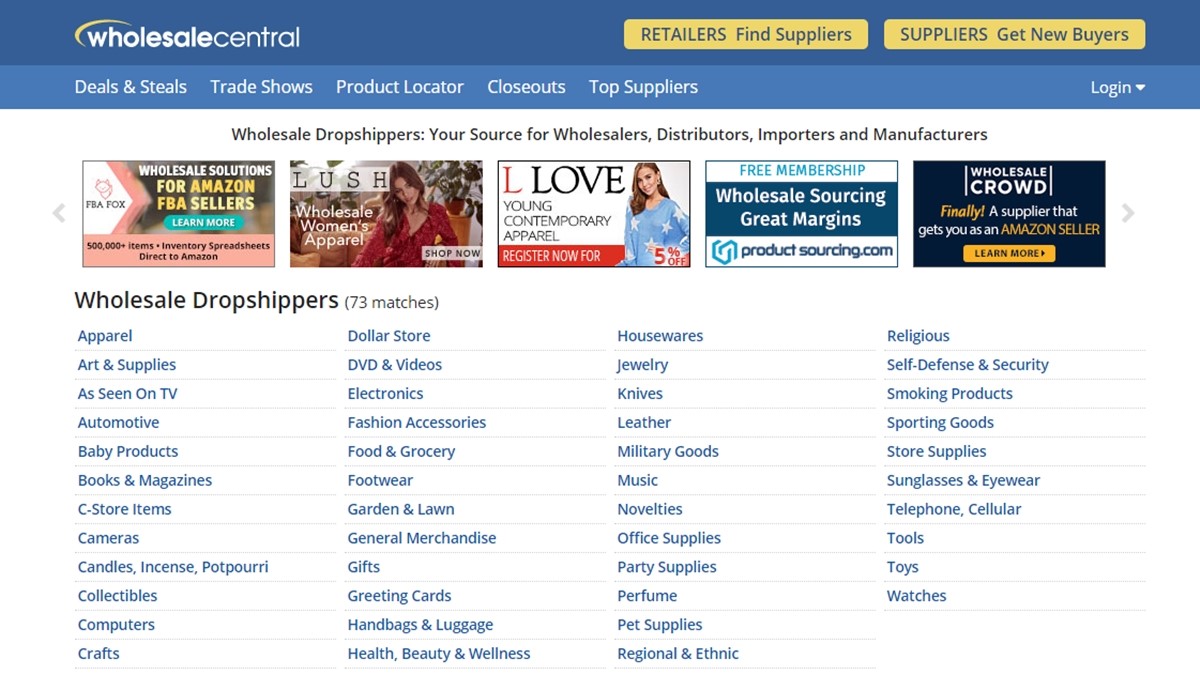 Not a great-looking site, but Wholesale Central is free to access and has been around for quite a long time. The product niches are shown in the image above, and you can click on any link and see a list of available suppliers for the category.
The platform also has a list of top suppliers for you to check out, and a product locator that can tell where a specific product comes from. The manufacturers on the site are original so you can contact them directly.
At the list page, you can see the wholesaler's name, location, and a short introduction. All the suppliers are reviewed and screened by people at Wholesale Central, but you are still advised to proceed with caution.
11. Doba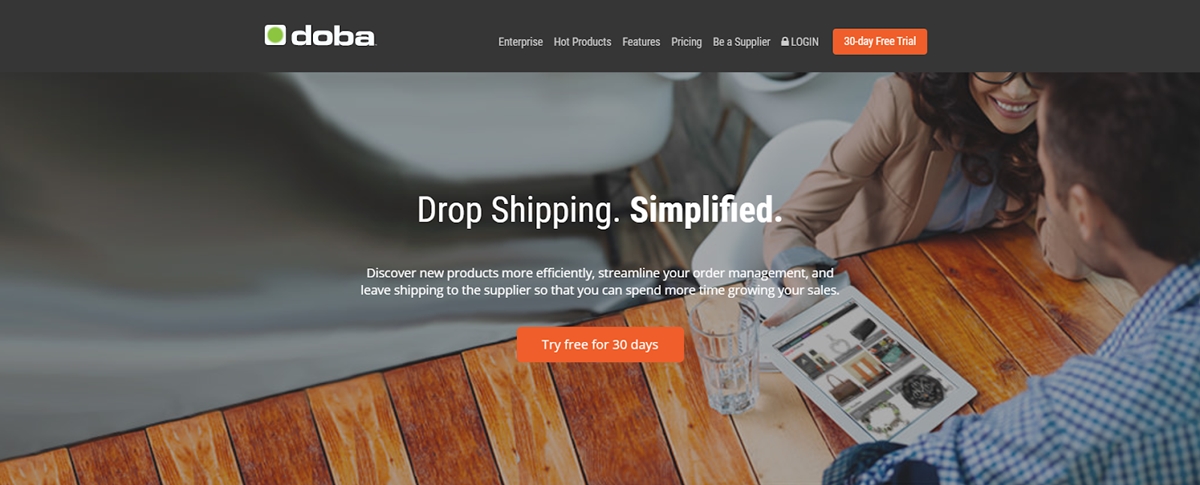 Considered one of the most comprehensive drop shipping services available in the marketplace, Doba helps you get in touch with hundreds of suppliers worldwide. There are over 2 million products to choose from, and you can discover many trending products.
Doba can also take care of shipping products, so all you need to do is sign up for an account and choose the products to sell, then begin advertising without delay and start getting sales. Basically, you can run your whole dropshipping business just from Doba.
The pricing for Doba starts at $29 per month and $290 yearly, and you have a 30-day free trial to test things out. There is also a community of sellers and suppliers to connect with others once you get an account.
Further Reading: Doba Review: Can It Help You To Leave Your Dropshipping Competition In The Dust?
Free Webinar: How to Get Started with Dropshipping in 2022
Attend the free on-demand webinar that's helped over 300,000 entrepreneurs
12. Megagoods
MegaGoods is a distributor specializing in electronic products with a great dropshipping service. The company has been around since 2004 and is still one of the top companies among dropshipping suppliers in USA as well as over the world.
On the site, you can find goods like kitchen appliances, cameras, clocks, television, and Bluetooth products. There is a 30-day return policy as well so your customers can return if there are any problems. You can connect with MegaGoods through phone and email.
Once signed up, you will have a 30-day free trial, then the service fee will be $14.99 per month. This is by far the lowest subscription fee per month for a supplier platform that we can find. However, the site looks a bit old with no search tool and integration for your store's website.
13. Sunrise Wholesale

Sunrise Wholesale is a general site for wholesalers and drop shippers, and they've been around for over 20 years since 1999. They are a member of the "eBay Developers Program" and an A+ member of the Better Business Bureau.
There are over 15,000 products on the site, ranging from home decor, sports and fitness to garden decorations, jewelry, and more. The platform has integrations for selling on Shopify, Amazon, eBay, and many more services like toll-free phone service, membership tiers, daily email alerts for inventory update, custom product and data feeds, automated return & refund forms.
You will get a 7-day free trial when signing up, then a membership plan starting at $49 per month or $199 per year. The fee is quite high for a small number of products, but those are high-quality products too.
14. Fulfillbot
Fulfillbot likes EPROLO. It is a sourcing agent and dropshipping agent, Just like its name Fulfillbot is a one-stop dropshipping solution site from china. They take care of product sourcing in China, quality control, order fulfillment, warehousing, packing, and shipping to your buyer.
Pros:
Automated: Fulfillbot's users a feature that lets them fulfill orders in bulk. all orders will be automated. Not only that but the tracking numbers and order statuses will be synced to your store automatically!
Branding: Fulfillbot can help store owners to brand their stores. Things like a custom label, hangtag, packing back, or gift card are all available with no minimum order quantity!
Exclusive customer service: As long as you register an account, you will be assigned to a customer service who will help you solve all your problems.
Global Warehouse: If you have a very large order or Need even faster shipping times then you can use their global warehouse, they have warehouses in USA, AU, UK, and so on.
Product sourcing: If you can not find your products in fulfillbot, you just contact your support, and they will purchase goods for you according to your needs.
Multiple payment methods: support Payoneer, credit cards, and Bank transfers.
Fast global shipping: average delivery time of 6-13 days to the US/UK, 9-20 days to other countries
15. eWorldTrade
eWorldTrade is a leading B2B marketplace that connects buyers and suppliers worldwide. With a focus on quality and customer satisfaction, eWorldTrade offers a wide range of products and services to help businesses of all sizes succeed. From electronics and fashion to industrial machinery and raw materials, the platform boasts an extensive product catalog with competitive prices.
eWorldTrade is more than just a marketplace. It's a community of buyers and suppliers with a common goal: to grow their businesses and succeed in today's global economy. With advanced search and filtering capabilities and secure payment and shipping options, eWorldTrade makes it easy for businesses to find the products they need and connect with reliable suppliers. Whether you're a small startup or a large corporation, eWorldTrade has the tools and resources you need to thrive.
Over to you!
If you have read all the way here, you are probably thinking about starting your own dropshipping business. And why not? The eCommerce method is easy, risk-free, little cost, and has many success stories to prove it really works.
I hope our list of the top 14 best dropshipping websites help you gain confidence and start dropshipping. These websites can save you money, time, and effort by freeing up many hours of tedious tasks so you can focus your entrepreneur's mind on other important aspects.
---
CEO and Founder of Avada. Pursueing a simple and healthy lifestyle. A friend, a husband and a dad of four children, a trainer and an influencer wannabe. He is a big fan of sports and travel, also.
New Posts
People also searched for
best dropshipping websites 2021
best dropshipping websites
dropshipping websites
best dropshipping sites 2021
best dropshipping sites
top dropshipping websites
best dropshipping platform 2021
best dropshipping suppliers 2021
top dropshipping sites
best dropshipping website
the best dropshipping websites

top dropshipping website
dropshipping sites
top 5 dropshipping websites
best dropshipping site
best site for dropshipping
dropshipping best websites
popular dropshipping sites
top dropship websites
best websites for dropshipping
famous dropshipping websites
best dropshipping pages
best websites to dropship

best dropshipping companies
popular dropshipping websites
the best website for dropshipping
best site to dropship
what is the best site for dropshipping
best drop shipping sites
best website dropshipping
best dropship websites
best drop shipping websites
dropshipping platform
best dropship website
Stay in the know
Get special offers on the latest news from AVADA.