Doba Review: Can It Help You To Leave Your Dropshipping Competition In The Dust?
In the eCommerce world, the importance of partnering with strong drop shippers can't be understated. When you, as a merchant, try to dropship in your business, there might be some troubles that you may run into as finding the right drop shipper is a difficult process, especially for entrepreneurs who are new to the world of eCommerce or the big distance between you and them. It takes so much effort to find the most trustworthy drop shippers.
For example, there are some services that provide dropshipping from some places like India and China, which is considered to be hard to find, because some of these suppliers and manufacturers are not reputable, and the time to ship from there to your country is too long.
Think about that example has already made you think it is a nightmare, don't you? That's why you need a tool for linking merchants to suppliers, especially those that dropship. So, I would like to introduce you this Doba review: Can It Help You to Leave Your Dropshipping Competition in the Dust? article including what is Doba all about, the benefits of using it as well as pricing, and customer support options.
What is Doba?
As with all dropshipping, Doba enables you to source products individually, at the same time, does not require you to spend money on bulk purchases. Doba will notify the supplier when there is a customer who comes to your site and makes a purchase, and it only sends out the products ordered.
Doba will show you how the service does an excellent job of maintaining the costs low and matching you up with suppliers that carry the products you want to sell. It has a marketplace of suppliers that are vetted as well as ready to partner with your online store, then it will aggregate vetted suppliers and manufacturers into a single database, then give the online stores access to millions of products without having to set up relationships with drop shippers one by one.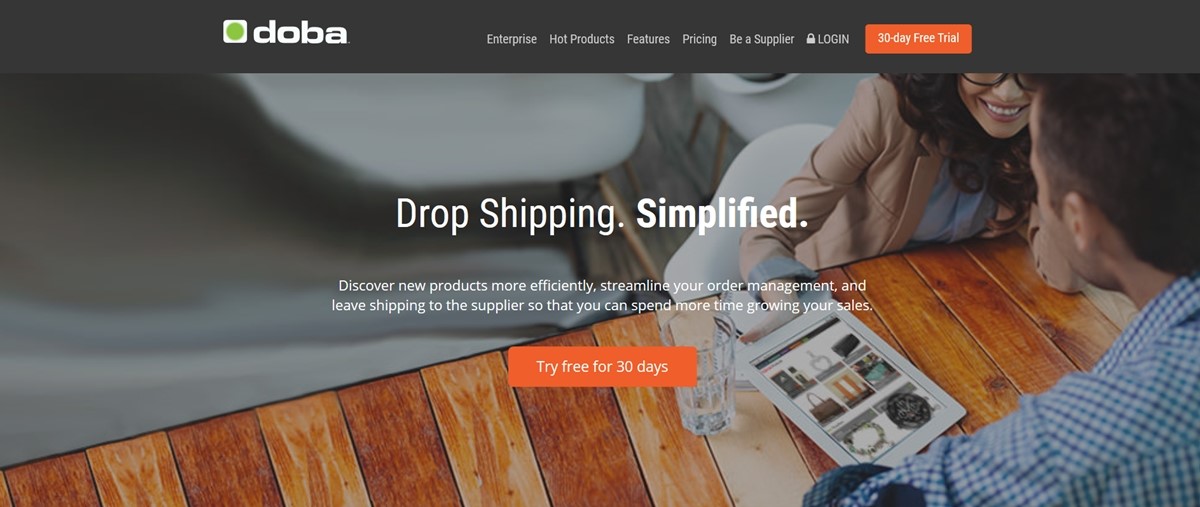 Basically, dropshipping often requires you to choose from taking a cut in your own margins or leveling up pricing for your customers, as there's not much wiggle room when you're not buying in bulk.
Nevertheless, there are plentiful niches, where the products depend more on perceived value than pricing, so it will enable you to cross-reference online within seconds. If you try on seeking out those perceived value products, like jewelry or furniture, for example, you will have more chance to gain success with dropshipping.
How to start a dropshipping store with Doba?
Here's how it would work if you wanted to start a dropshipping store with Doba:
1. Check Doba's product list
As I have said earlier, Doba would be effective for some specific kinds of products that you want your store to sell. So, it is crucial to do a thorough look through the catalog on Doba. However, you need to sign up for a free 14-day trial if you want to do so. It will be no commitment if you decide the catalog isn't a fit for your store.
2. Sign up with Doba and get set up
In case you're already set up with a free trial on Doba, you are already on your way to get set up. If you have not, do it now, then head to the 3dcart app store to finish the rest of the Doba integration with your online store's inventory management system.

3. Select your products
Depend on your online store's niche, you should save the products that you want to sell to your Doba account. In case you have already had the integration set up, 3dcart will automatically populate your inventory management system with the products you selected.
4. Customize the products that will populate your store
It is all about differentiation when you build your online store on a dropshipping business model, which makes it so vital for you to customize your product listings when you insert detailed original product descriptions. You will also need to embed the prices based on how you plan to set your margins as well. Whatever you're leftover with, when the supplier has taken the wholesale price, it is your margin.
5. Sell and sell more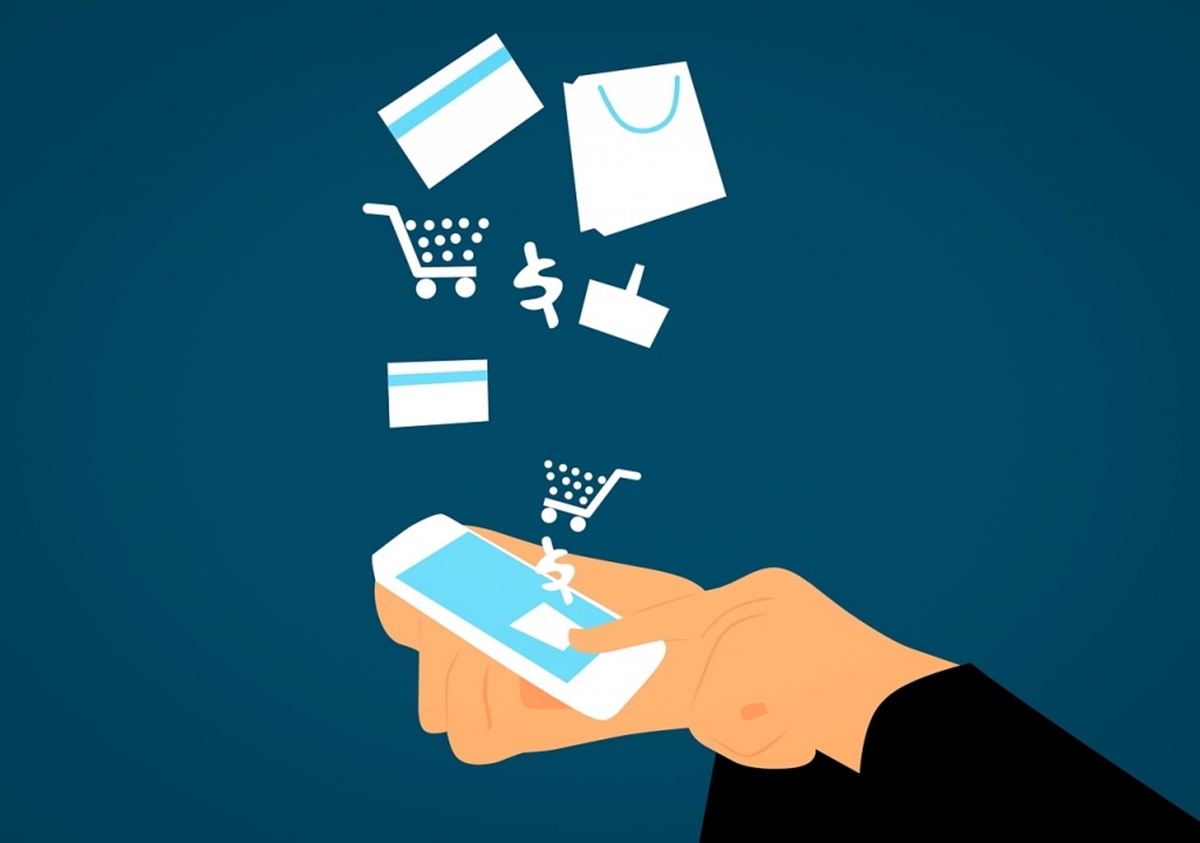 When things are set up, it is your time to sell. You will need to spend a lot of time on marketing, so you can ensure that you are optimizing how you draw customers into your store, rather than losing them to your competitors.
Products and Suppliers on Doba
Doba's marketplace is full of products for you to try out for your store. From automotive to sports, to books, plenty of items in different categories are available at great prices. Overall, Doba has a powerhouse built on vetted suppliers and quality products, below are some of the main ones here on Doba:
An organized list of best selling items in your niche
There are about 2 million products available on Doba, which is a significant benefit of it. However, if you are looking for a best seller for your store, it seems like a challenging task. So, Doba has offered a curated list of high-margin products to help you avoid spending all your time looking for the perfect product that will fit your brand.
In order to do this, what you need to do now is contact the in-house sourcing team, their experts will create a list of every product and supplier that will yield you the biggest profit in the niche that you sell. You can utilize these features if you own the "Advanced" or "Pro" subscription plans.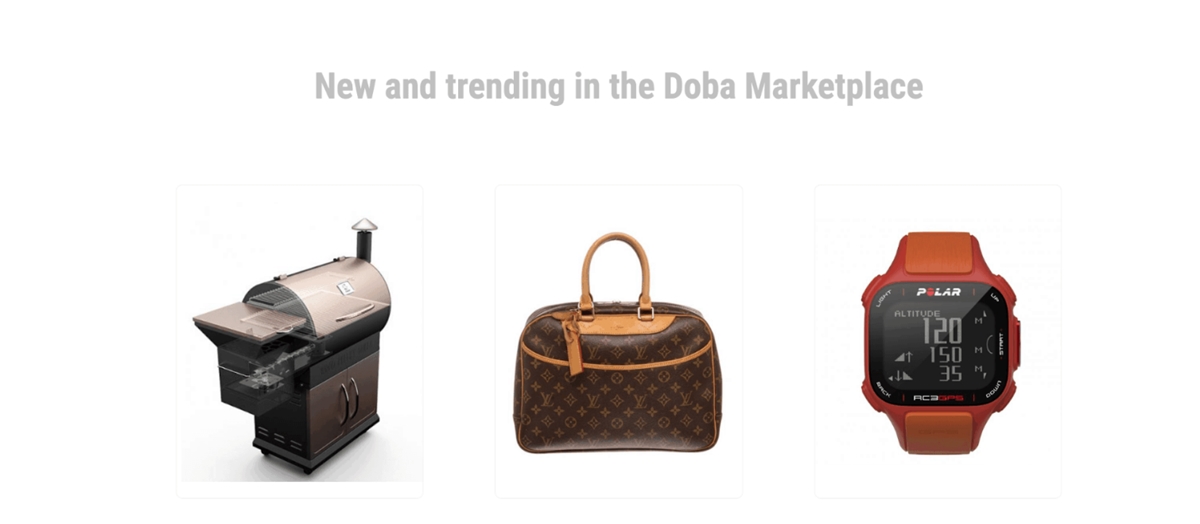 You will have the elite seller list arrives in your inbox every month to bring you all the information you need to know about any deals, trends, and offers on Doba. It's your flexibility to find a list to yield the most profit, and directly access supplier scorecards to decide whether you want to insert those products to your store.
Advanced search and filtering capability
There is another great way to quickly work with 2 million products on Doba utilizing Doba's advanced search and filtering system. You might think this seems like a pretty simple feature, but other dropshipping platforms often miss this one.
In Doba, it makes things easier to find the product you're looking for by enabling sellers to apply and layer filters including price, shipping times, shipping fees, quantity available, and others to get the products you as you want.

With this feature, you will be able to find trustworthy and reliable suppliers, as it scores each supplier on their past performance. All merchants will be able to see the supplier's scorecard. Also, you will be able to check your fulfillment rates, processing times, returns policies, shipping origin, as well.
As a result, you will no longer have to go through a bad experience with disappointing customers and grow your brand love faster.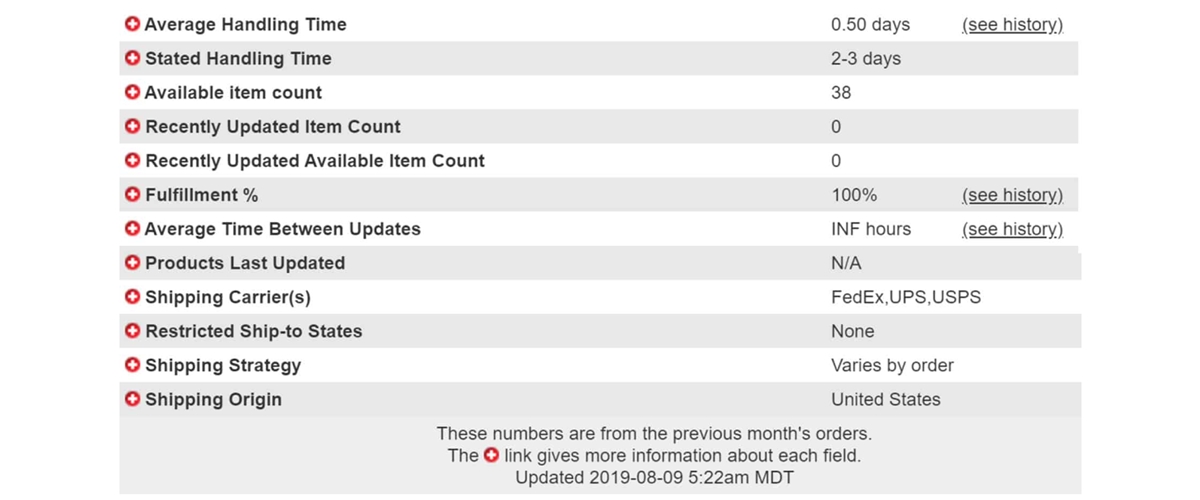 What are the main features of Doba?
Here are some technical features that come with Doba that you are able to utilize:
Integration
As I have spoken before, searching around the Doba marketplace to locate the things you want to sell is so quick and easy as it can bring you a direct integration into your online store. Once you choose a product and decide to move it to your store, there will be a choice that shows up to immediately push the product information to your online store. The great thing is that there is already a description, title, pricing, and pictures for you, and most of the items have plenty of pictures as well.
Another amazing thing about direct integration with your store is the ability to bulk import and export large product lists. Specifically, Doba compiles a list of all items that you want to sell, then it enables you to eventually click on the Export button to take that product list into your store.
Products management
This is a feature from Doba that enables you to sort through all the products you have chosen in the Doba system. Specifically, you can choose which one goes to Amazon, which ones go to eBay, or which ones go to Shopify, and then upload all products on all platforms that you want to sell.
What is more, you are able to adjust the product prices, see how many are in stock, or if the products were updated as well.
Search and Filter
When you browse millions of products from thousands of suppliers, then it might waste your time if you don't have an assistant. With Doba, you can make use of the advanced filtering and search system. To filter the price, the shipping type, and product availability.
As a result, you will be able to search for a product for a particular price range, and the Doba system will only show results that match your filters.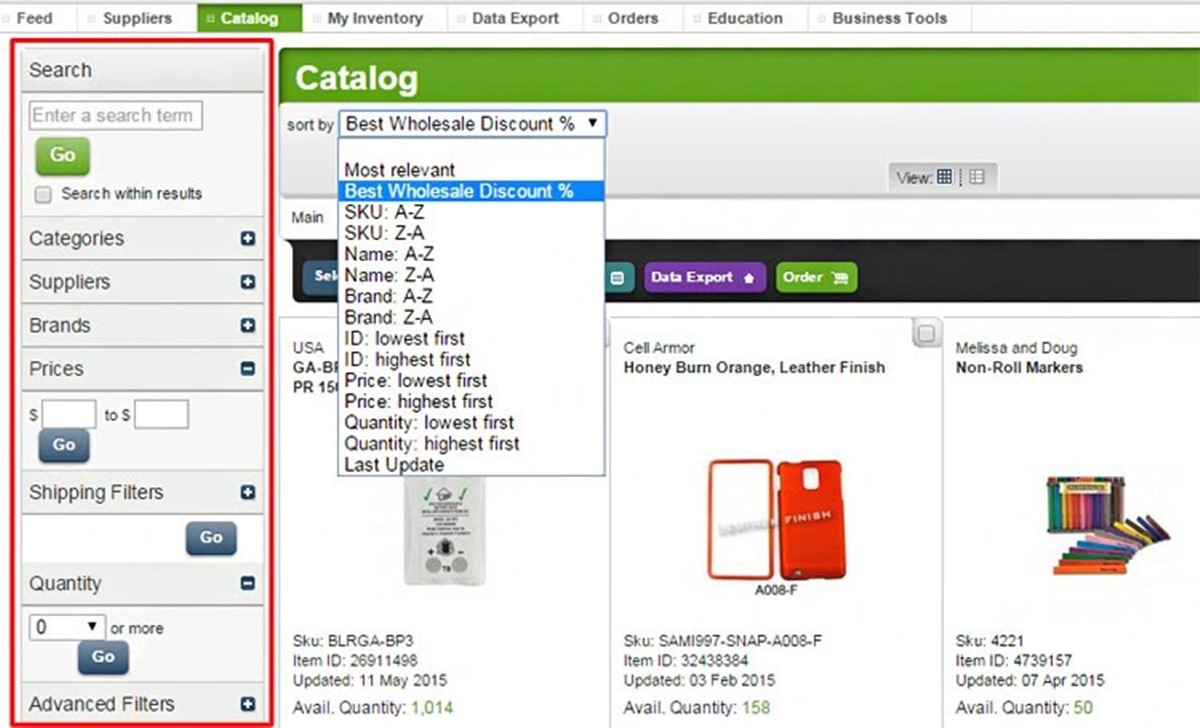 Data reporting
If sellers utilize platforms like Amazon, eBay, Volusion, Magento, and others, this feature would be so effective because people who sell on these platforms are able to keep a spreadsheet that they manually fill out. If you use a manual spreadsheet, then you will have to type the product name, where it is listed, the price you are purchasing it for, or selling it for, and so many more, which is a waste of time, or money if you are hiring someone to do it.
So, with Doba, you just need to click on the buttons to download these files, make some must-have changes, and re-upload them to your store to reflect the updates after that. However, this custom data reporting is not available on all memberships, just only the Advanced and Pro plan.
Bulk exporting

When you begin to curate a collection of products to sell in your store, then you will absolutely need a way to organize all of these items. On Doba, your inventory will be displayed in a nice list that you can rearrange and manage to see things like quantity and in-stock items.
Moreover, the inventory area of the Doba dashboard has a tool to bulk export all of the products in the list to your online store as well as the option to send this bulk export list to any marketplace of your choice too.
High-margin products
Dropshipping is great for merchants as you don't have to spend any upfront capital to buy wholesale products. Also, it does not ask you to spend too much time or money on packaging and shipping. However, there are still so many products to choose from, and you will need to find some that fit your brand image and bring you a profit.
You could do the research yourself in this case. However, Doba totally can offer a list of high-margin products for you to sell. You just need to contact Doba, and you will have the in-house sourcing experts construct a list just for your company. That's it, now you have the most in-demand, high-margin items in the niche that you sell.
Other features

As I have mentioned above, Doba has partnered with hundreds of suppliers and offers over 2 million products for you to try out for your store. You will be able to choose from several categories, including automotive, apparel, books, electronics, and sports.
Then, this is not the unique features of Doba, but its pricing and the marketplace. Finding millions of products in the Doba marketplace is really easy, also the pricing for many of the products is low enough that you can compete with companies on Amazon and pass along some savings to your customers.
There are some other features like Supplier Scorecard to make that the sellers who buy from their site are protected and well-informed, or Doba Risk Alerts to send you a notification if a product from your store seems to be high-risk and so many other more.
Doba shipping and reporting review
About shipping review, at present, Doba doesn't supply the international shipping service. They ship to about 48 states, Alaska is not included, plus some valid street addresses that a delivery person is able to find and access exactly.
About reporting review, Doba's dashboard has the ability to store all the sales data and reports. However, there is a drawback that the reporting doesn't sync automatically with eCommerce platforms, which is not like other dropshipping providers. Meanwhile, it allows you to export all the data and to generate reports to manually upload to your online store as well.
Doba pricing plans and customer support
The Pricing
Speaking of pricing, you will have to pay an approximate amount for Doba, just like what you would expect from a wholesale purchase. Plus, you will be able to be competitive with other companies, which are also selling similar products as well. If you have a Doba membership, then you will see a certain number of advantages. It is not a problem at all if you invest that amount of money for a thriving business. Below are the pricing plans, which is currently available:
Basic – $29 per month: This plan will get you a 0.99 dollars for every order fee, you will have the ability to access to millions of products in the marketplace, as well as hundreds of suppliers, a community Q&A, Doba Deals in a weekly email, live training webinars, and email support.
Advanced – $69 per month: This plan is supplied with all the features in basic and eBay data export, Elite sellers report, live chat support as well.
Pro – $249 per month: This plan has everything in the two Basic and Advanced plans. Additionally, an Amazon data export, batch order upload, custom data export, street price data, and direct phone support.
Enterprise: This plan requires you to contact Doba for custom rates, plus there are some interesting features like the API integration, shared FTP data transfers, a lower per-order fee, with unlimited exports, a dedicated client success manager, also the merchandising services.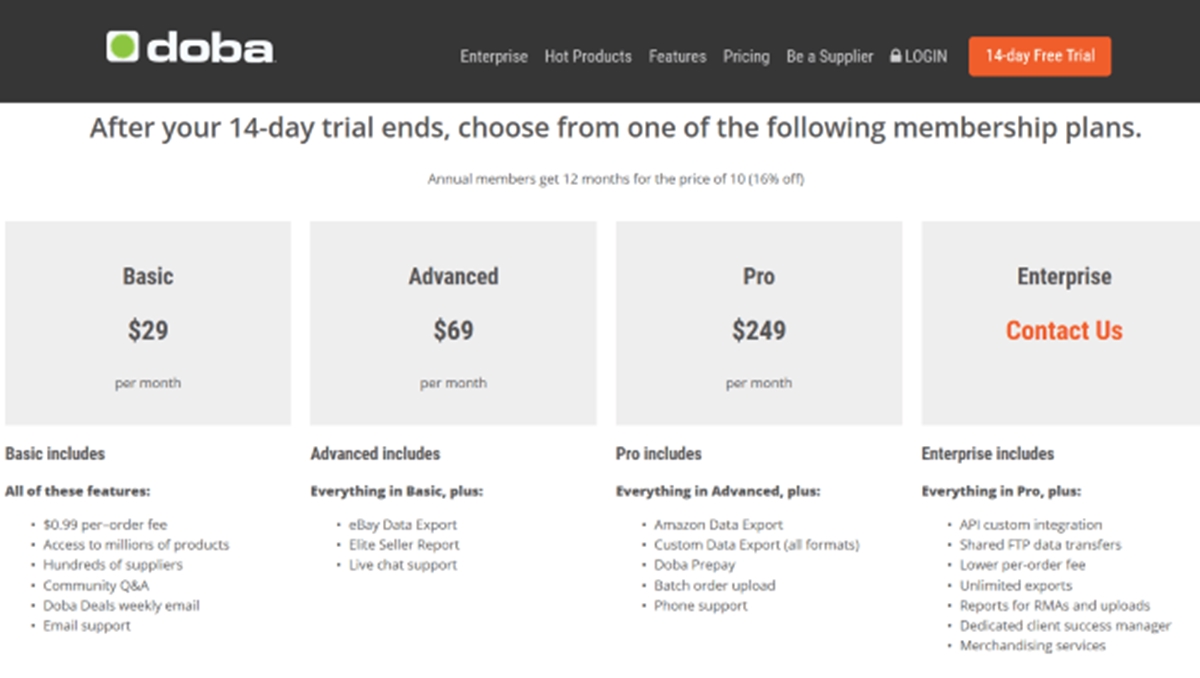 Besides, you can try a free 14-day trial, which is also available to test out. Nevertheless, Doba might ask for your credit card to gain access to the free trial even though it doesn't require you to pay immediately. However, don't worry because if you don't like it after using the free trial, then you can definitely stop payment before the trial is over.
The Customer Support
The customer support replies to the plan you decide to pay for. You might get one plan that gets you email support, while another step up offers you the live chat support. If you level up some more plans, there is also phone support. You even can gain access to a dedicated success manager if you are in the Enterprise plan members.
Other than that, retailer and partner API documentation are all provided for you to integrate with the system and enables you to customize the way you sell. Doba also provides the information that their company is located in Utah, and the main support and sales emails are listed on the Doba website. It also seems like Doba is active on some social media platforms such as Facebook and Instagram, which also enables you to contact the company via social media.
Final review of Doba
Advantages and Disadvantages of Doba
Advantages

Free trial: you will get a 30-day free trial with no credit card details.
The Lowest Dropshipping Price: Doba challenges their members and credits them with 120 dollars if they can manage to find a lower price for similar services elsewhere.
No Fee for Restocking: Doba doesn't pay any fee from retailers, for an 'undamaged but returned product by the customer'.
Responsive Support: You can see that Doba offers diverse forms of personalized contact via phone, email, and live chat.
Educational Resources: There are some tutorials and videos available to offer answers to all kinds of 'How to' queries.
Easy Usage: It is a simple and user-friendly site interface, which supports the members with adequate resources and tools, which are all important for research and order management.

Disadvantages

Expensive Membership: The membership pricing starts from $29 per month for a basic plan to $249 for a Pro, which is not a small amount for startups.
Uncompetitive Product Pricing: Though it provides the lowest drop ship price, the price listing for some of the products on Doba might be higher than what is listed on other major sellers like Amazon or eBay websites so that those products would be more difficult to sell in some ways.
Who is Doba for?
Basically, you should be aware of the work and effort required to make a profit with dropshipping as well as the competitive pricing online. So in case you want to sell via the big sites, like Amazon and eBay, then you will have to go through battling prices, which are more than likely impossible to beat.
In case you don't have the confidence or experience with dropshipping, you can launch straight into a company with a high membership fee and prices, which is risky to compete in major marketplaces.
Look into Doba's strengths, which are in its usability, the ease of exporting product information, and time-saving integration with Shopping Carts. So, if you have the experience to sell items at a higher price before, and you are confident in making enough from these products to make a decent profit, then Doba would be a time-saver choice for you.
To conclude, Doba is probably best for you if you're a marketer who is experience-rich but time-poor.
Conclusion
On the whole, after writing the whole Doba Review article, I can say that Doba is undoubtedly one of the best dropshipping providers with a scalable inventory and a large database of distributors. Besides some drawbacks that come from the membership fees and the fact that it's a little bit demanding to sell the highly-priced products and gain profits, but Doba still is able to provide you a lot more than just products.
Hopefully, when you are reading this section, you can gain knowledge about Doba as well as assert whether it is suitable for your business or not. If it is not, don't worry, follow our AVADA more to see more helpful review articles. Also, feel free to ask us if there is anything that you want to explain more.
---
Sam Nguyen is the CEO and founder of Avada Commerce, an e-commerce solution provider headquartered in Singapore. Sam aims to support more than a million online businesses to grow and develop.
New Posts
Stay in the know
Get special offers on the latest news from AVADA.