How to Sell on eBay? The Definitive Guide in 2023
eCommerce has made quite a buzz in recent years with news about Amazon, Alibaba, or Google Shopping. But one more name that can not be ignored is eBay. Although the platform is now 24 years old, it is still going strong with merchandise sold and bought all over the world.
With over 182 million active buyers, eBay has its own charm for sellers looking for a profit. It is probably why you ended up in this article as well. So let's see how you, as an eCommerce store owner, can start your business and sell on eBay with very easy-to-follow steps.
What is eBay?
Simply put, eBay is a famous online shopping site that offers service as a sales channel for online merchants and personal sellers. It is also known for its unique auction where buyers can offer their own cheapest prices.
Even more, eBay serves customers all around the world. You may be selling from India while your target customers can be in the US, and ship items via eBay. And everyone can open an eBay account for free.
From a humble beginning in 1995, eBay has grown and evolved steadily, to annual revenue of $10.7 billion in 2018. So, are you feeling like becoming one of 22 million sellers on eBay?
Why should you sell on eBay?

In order to provide more concrete reasons, here are 5 great benefits that you will miss if you are not selling on eBay:
Worldwide Marketplace
As mentioned, customers on eBay are everywhere in the world. This is your chance to list your products and target them towards multiple nationalities. And as being a global seller, eBay would help you with shipping as well.
Great SEO Benefit
If you are running your own eCommerce business, you know it is important to get high ranks for your keywords. This leads to more traffic, better customer search, and more profit.
Choose Between Fixed Price or Auction
With these two options of product listing, you can maximize your revenue. If you have a bulk stock of products, then a fixed price listing is the better choice. But if you have some rare items that are limited and have high demand, auction listing can bring a lot of benefits.
Trust Factor
Having been around quite a while, 24 years, eBay has many trustworthy merchants that customers can purchase from. And they are loyal too. It is more likely for them to buy from eBay merchants than a site that they just landed on.
Low Fee
In comparison, eBay has quite low fees for product listing. You will also be charged with a final value fee when your products are sold, but this varies depending on the total amount of sales and categories, and are also quite low.
Before selling on eBay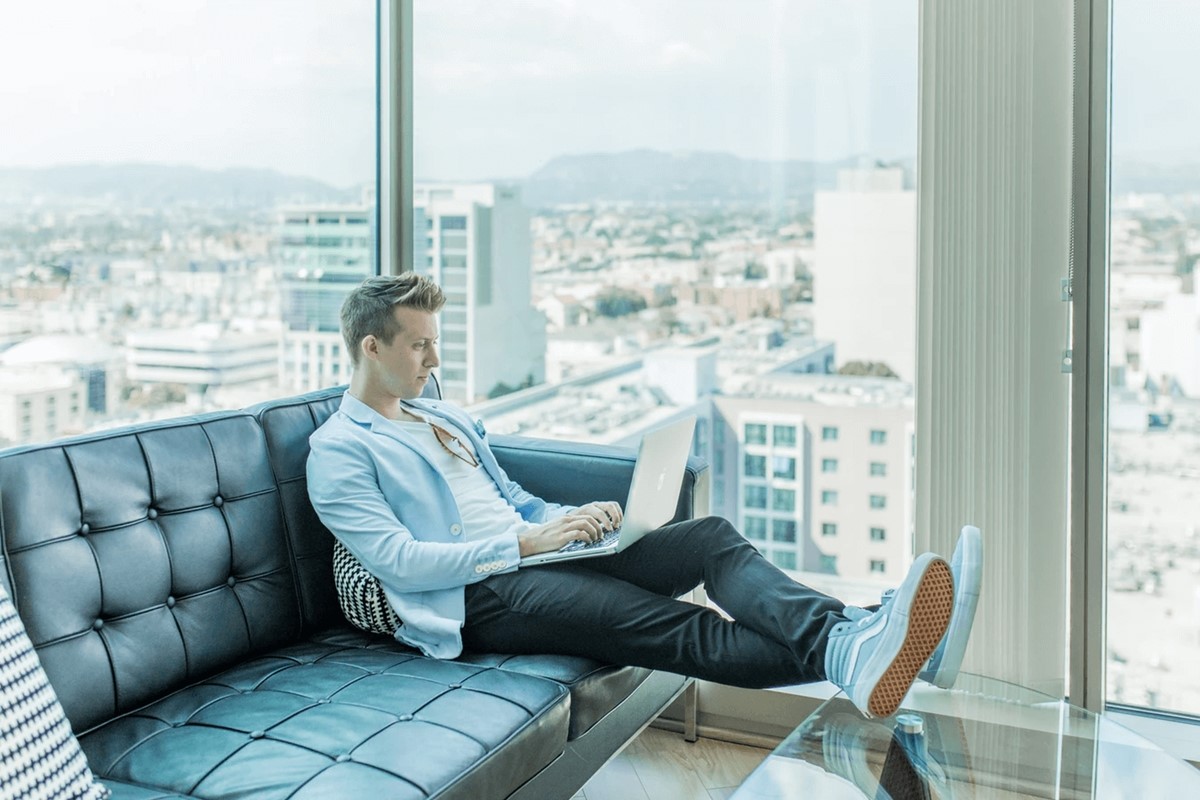 There are a few things you should be aware of before starting your eBay business, we will tell you all of them.
Cost to begin
While opening an account is totally free, there is some cost you will have to factor in knowing all the features.
The first fee you'll encounter is an insertion fee, which is based on the amount of minimum opening bid. If you start an auction at $ 0.99 and have no reserve, the fee is free for the first 100 items per month if you don't own an eBay store. But if you have your auction at $ 0.99 and set an undisclosed starting price of $ 50, then your auction costs $ 2 to post. When you place an auction on your item, you charge an insert fee based on the reserve amount plus the starting price.
After the auction ends or a fixed price listing is posted, eBay will charge the Final Value to your account after a few minutes. The final value charge of these auctions is pretty easy to figure out. If your item sells, you must pay eBay 9% of the maximum sale price of $ 50.
So the cost to begin will be different based on your number of products and how well you are selling. If you want to, you can use this calculator to estimate all the fees associated with eBay.
Profit margins
The more products you have to sell, the more you will sell, but you'll need to decide how much profit (money invested in an item versus how much you'll pocket after fee) will fit. with your needs and goals.
The successful profit margin is an individual decision that only you can make. Certainly, you will become more fussy with your purchases and strategically upgrade, investing more money to get a bigger profit margin.
So make some numbers in mind after you calculated the cost, and note it down so you can track your business progress.
Transaction accounts
To sell on eBay, it is imperative that you have a PayPal account, this is also the pay gate where you receive money from customers when they buy on your eBay. A Visa card from your country will be used to verify PayPal and eBay accounts. The PayPal fee is about 5.4% on 1 receipt transaction.
You need to prepare a whole set of information, never used before to create an eBay account. This includes name, phone number, identity card, address. (The address should be the same as on your identity card).
Find products to sell
This is a pretty headache question because there are so many products you should sell. You do not know whether to sell a variety of products or focus on selling a few products. The answer for you is that you should sell products that you have knowledge of or your favorite products.
eBay was originally created to serve people with unique interests, collectibles, collectibles, and a place to show off things that make you feel confident. Therefore, the love and understanding of products are two criteria to choose products for sale. It is great when you sell rare, exclusive or limited edition products, the percentage of people looking to buy will be very high, people buy very quickly.
If you upload products to eBay and your account is locked, you know. You cannot sell illegal and toxic items such as drugs, counterfeit money, live animals, organs, human parts, etc. Some items that are not banned but restricted are those belonging to the "Adult only" group. You should carefully read eBay's policies on prohibited and restricted items. Because if you violate, your account will be locked or permanently deleted.
Obviously, the more popular an item is, the more people search and bid. This requires a certain knack, and often the person who succeeds intuitively knows what will sell. You can refer to your favorite items with some of the following eBay tools:
Check out the "hot" page, which is popular on eBay: The products in this category are usually branded clothes, electronics, gold jewelry, fashion accessories, and soccer T-shirts.
View all listings: In this way, you will know a specific item has sold quantity and price. If you have the eBay app on your mobile device, it can be especially helpful if you're at an old store or market and you're not sure if you need to buy one.
Search on eBay: By typing the keyword of the item to be searched on eBay, then tick the "Sold listings" or "Completed listings" boxes in the Show Only section on the left corner of the page. You will know which products are selling well.
Show only sold items: By entering keywords and filtering only the items sold, this is the most effective way but you will have to pay for this market research method.
One thing to remember is that popular items will have a lot of sellers and high competition. You will win this battle if you find a cheap source and implement a good price strategy. If you don't know how to do that, don't worry, we have written a comprehensive guide on finding products to sell online, give it a read.
How to start selling on eBay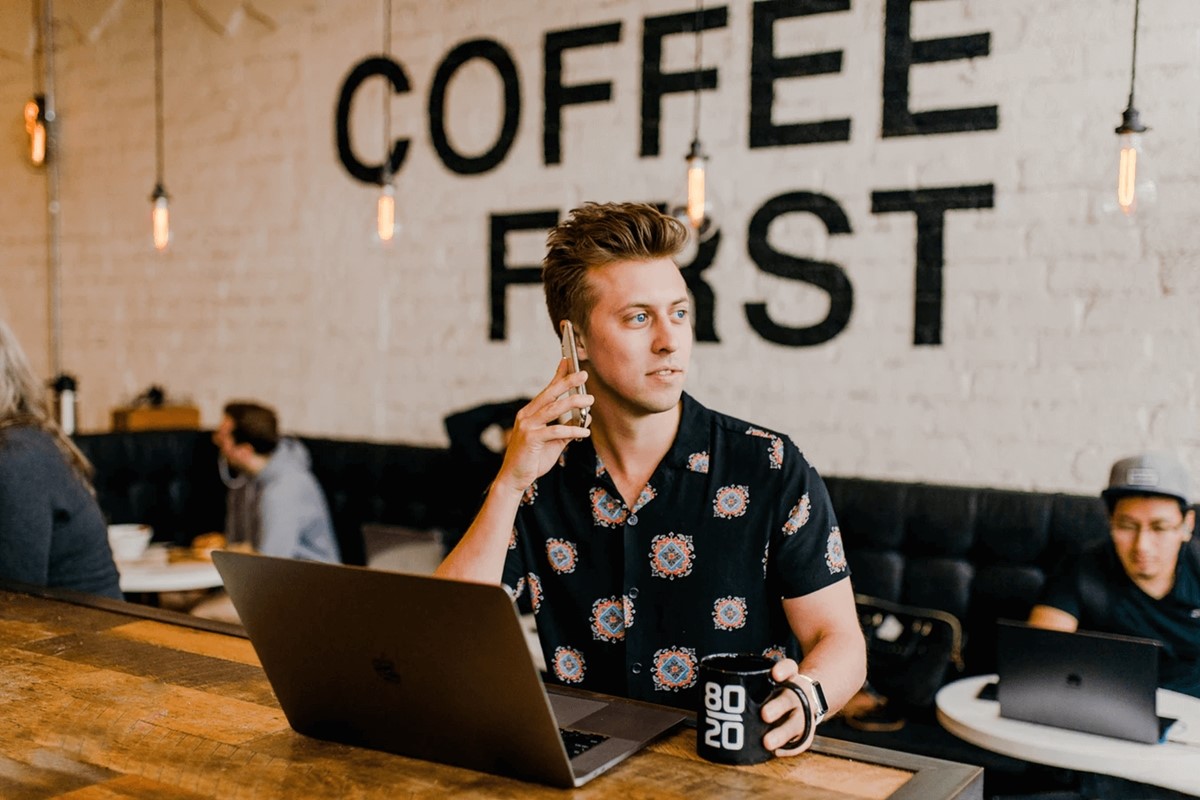 Choose a marketplace
Choose whether you want to go global and use ebay.com internationally with payments made in USD or localized versions, e.g. ebay.co.uk with actual payments now in pounds. Don't forget that you'll also have to pay shipping costs, so it may be easier to start selling in the beginning.
Set up an account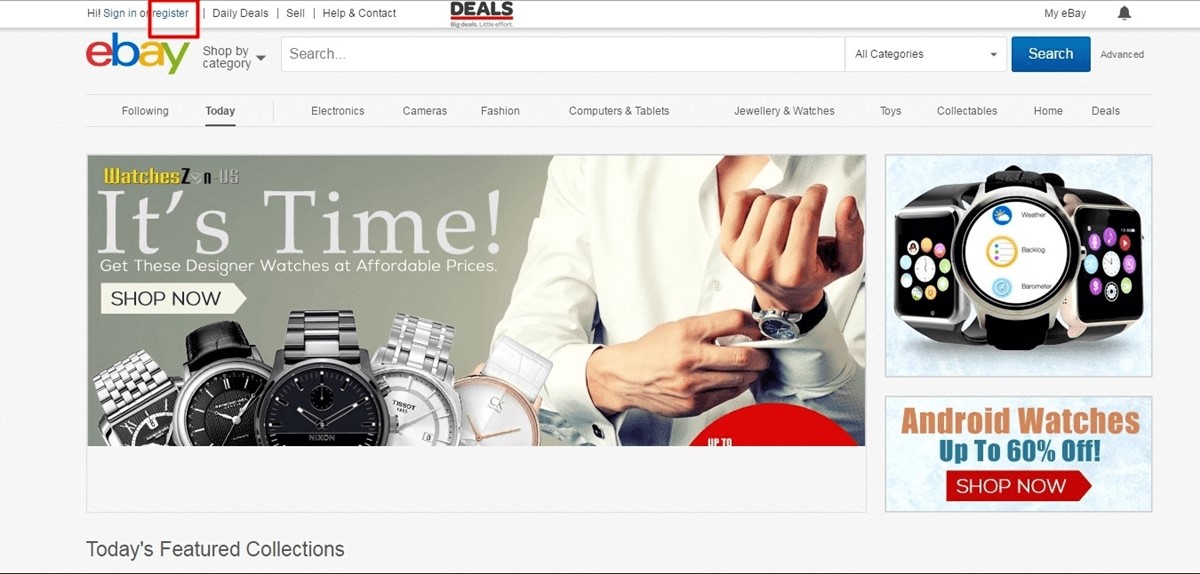 You will need an account if you want to sell anything on eBay. Thankfully, it is quite easy to do. Just follow these steps:
Go to the eBay login page and click on the tab marked Registration
Enter the required details (your email address, password, name, and phone number)
Choose the payment method to pay your seller
Create a public feedback profile
Select the payment method you will get from the buyer
Set up a store page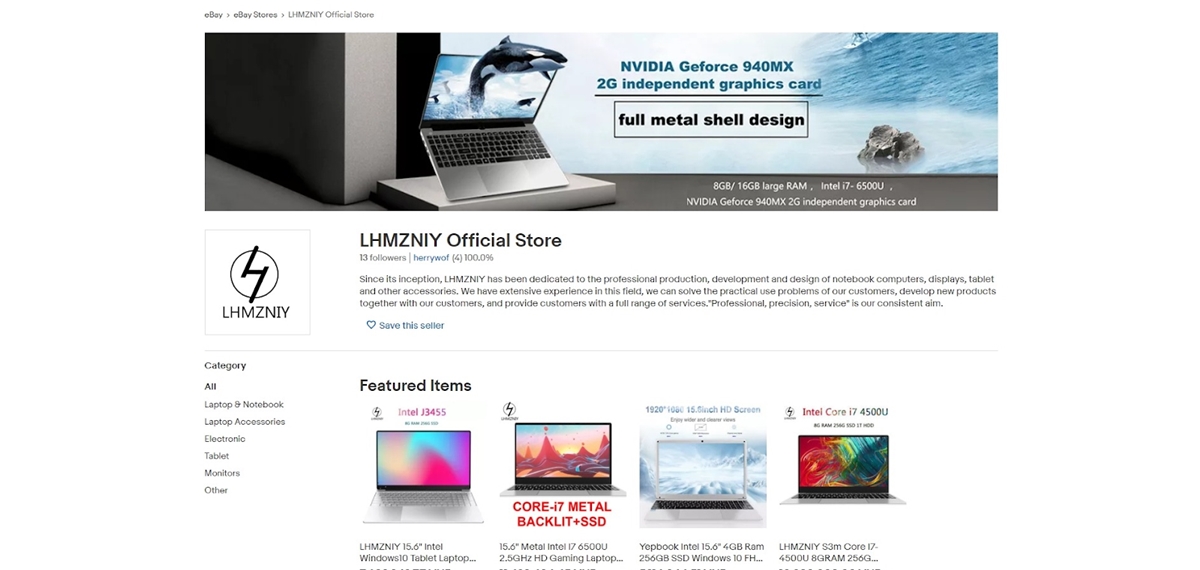 The competition is tough and you'll need to stand out from the crowd if you want your goods to be found and purchased. eBay allows you to sell something like an individual seller or create a personalized store. Select later if you have multiple goods sent and scheduled to perform multiple jobs at the same time.
Choose a price model
There are two main ways that you can sell something on eBay:
Fixed Price Model: place your bid and wait until the buyer makes a purchase. First comes - First to get.

Product Auction: set a minimum starting price for your product, set an action time, and invite buyers to bid. The final bidder offers the highest price available for the product.
Auctions, if handled correctly, are likely to bring you more income than selling an item at a fixed price. In a moment, you'll know the exact hacks of selling items through auctions.
A fixed price model works best when you sell the same item or want to send the product as soon as possible.
Outline all term and condition
eBay's success is based on user reviews. To avoid misunderstandings and negative feedback in the first place, clearly, please list all your policies. There are existing templates and make sure you divide the Terms and Conditions into sections and include notification points to highlight the most necessary information for readers.
Make listing schedule
If you are running an auction, find out the best time to start and end it for each specific product. For example, jewelry and handmade goods sell best before Valentine's Day and holidays. In time, you will pay attention to the date and time when your product is performing at its best and start keeping the listing schedule. Your regular buyers will find out when you post them and you will start to get better results when selling items on eBay.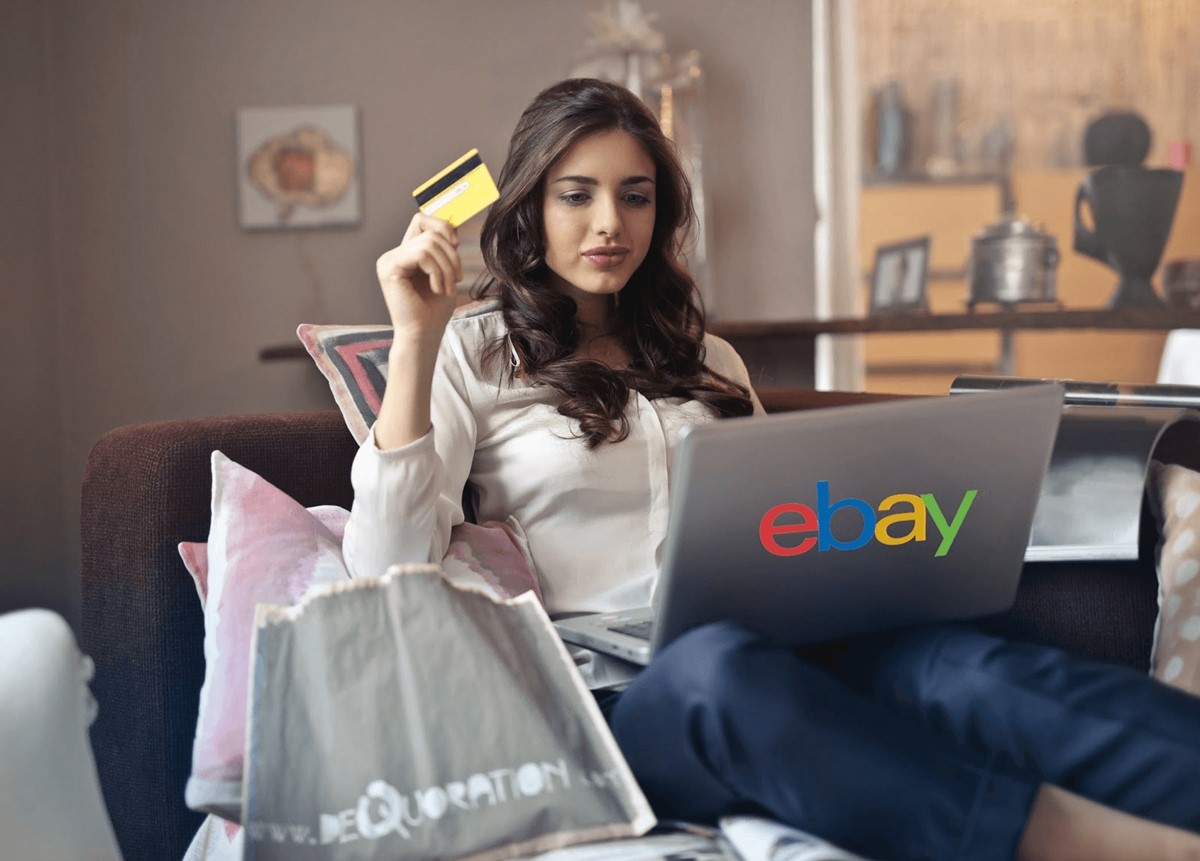 Boost your products
eBay has a large amount of traffic and a large number of lists added daily. Here is the deal: you can lure thousands of eyeballs into your list with the next simple hacks:
Write store description
Provide information about yourself, links to your website and social media for added credibility. The idea of this is for:
Mention your hobbies and interests. If you're selling classic items, explain why you love them and how you use them. Potential buyers may relate to your emotions.

Showcase feedback from your previous customers to encourage new people.

Soft sell your product. Mention why they really stand out from the crowd.

Mention if you run eBay full-time or have another career. Let the world know more about you and why you are doing this.
Feed the frenzy
David Early, a veteran eBay seller suggested: "You can provide a bidding frenzy for your item using low open bids and no Reserve, which will attract many bidders. right from the start.
The more people bid on your list, the more likely it is that two or more of them will be embroiled in a personal bidding battle. At the time, getting the item became almost as important as the product they wanted to buy and those who paid the price could eventually pay more than they intended to pay."
Develop a specialty
The most profitable eBay sellers often specialize in a certain product group. For example, Jody Rogers and Asad Bangash have discovered that Indian ethnic products, henna, bangles and traditional Indian shoes, in particular, are not widely sold on eBay. They've been tapping into backup segments and now making about $ 20,000 a month. The duo had been very interested in ethical products from the beginning and was particularly passionate about the subject, learning everything about it and gradually becoming an expert in this field.
In a nutshell: To create a widespread eBay business you need
Find products that you are particularly passionate about.

Research backup segments that you can easily tap into.

Show your solid expertise to buyers.
Master the shipping process
Now, you need to know about packing and shipping the product to the new happy owner. Importantly, you should dispatch your item as soon as possible if you are shipping abroad.
Have regular shipping days and off days
Make sure customers know about these days, so buyers know when they can expect their parcel.
Use a postal service built from PayPal
You can buy postage and print labels from both UPS and USPS directly from your PayPal account. It can be a huge time saver.
Reasonable shipping costs
Fooling buyers at low prices and huge shipping fees will only cause them to choose other listings at a more balanced price.
Include a shipping cost calculator on your list
When listing a product, you only need to select the "charge shipping" option. Just specify the Zip Code, weight and size of your item and one or more shipping methods you want to use and eBay will let the contractors determine the shipping costs themselves.
Get your 1st sale!
Congratulations, you did it and are ready to process. Just make sure your buyers are satisfied and encourage them to leave positive feedback. Then you will get sales in no time.
After getting the sale on eBay
But sale is not everything, if you want a sustainable business on eBay, you need to provide a great customer service even after the items have been purchased. Follow the following tips to provide that heart-warming experience of an amazing seller.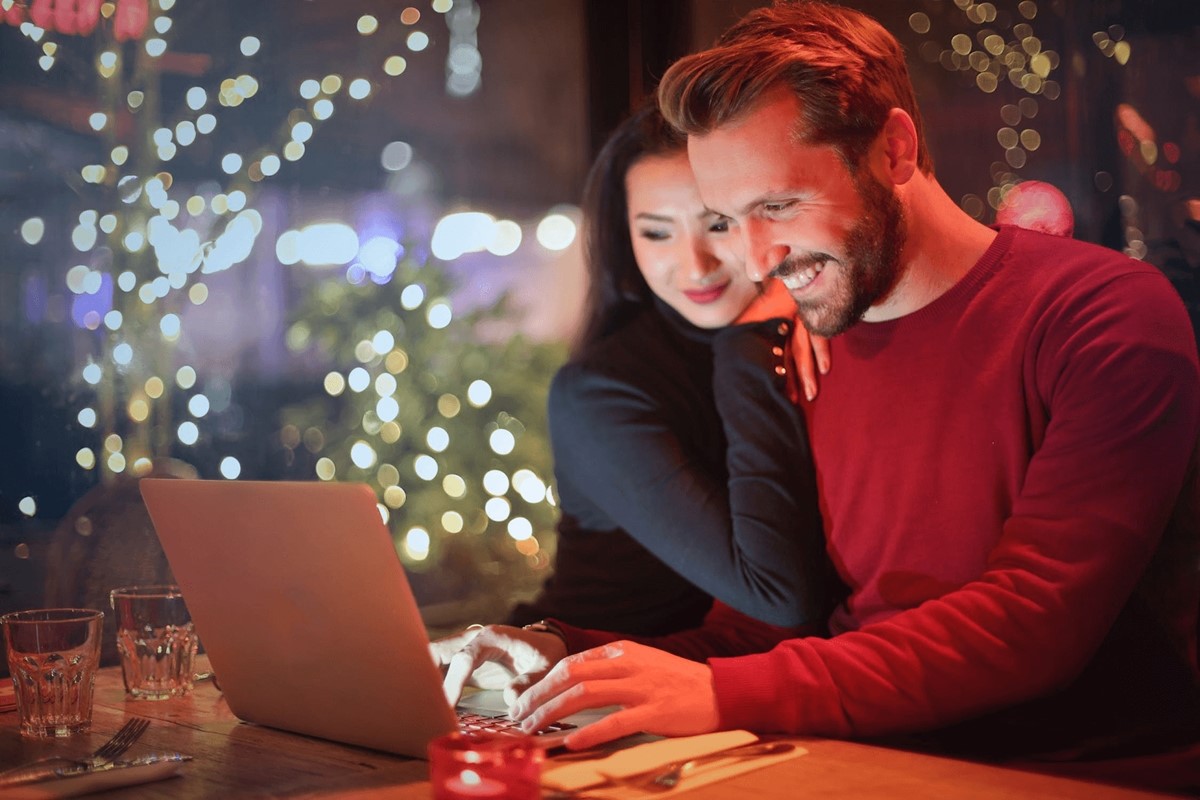 Customer service
Not all sales on eBay go smoothly as you would like. Occasionally there may be a problem, whether it is a payment that is not made or the buyer withdraws money at the last minute.
To contact your buyer:
Click the 'Advanced' link at the top of the eBay home page

On the left side of the page, click 'Find contact information'

Follow the on-screen instructions
Below are some reasons why you may need to contact your buyer after your sale
The buyer didn't pay for the cart — Occasionally, if a buyer doesn't pay for the item, it is usually due to a technical error, but may not necessarily know this. If you haven't received your payment within a few days of the sale, contact the buyer to ask what's going on. If you do not receive a response, you can report an unpaid item in the Resolution Center, eBay staff will help you.
The buyer backed out of the sale — The buyer may want to withdraw from the sale after winning the bid because of monetary issues or realize that the item they purchased is not as they expected (you can minimize the possibility of this happening in as much detail as possible. in your list). Contact the buyer for a clear reason why they no longer want the item, then decide if you want to allow them to cancel the transaction. You can do so in the My eBay section of the website.
You can't follow through on the sale — If you are not able to track your sales for any reason, contact the buyer before you cancel the transaction. Reassure them that they have won the charge and, if necessary, give them a small sum like compensation (for example, if the item is of high value). You can then cancel the transaction in the My Sold eBay section.
You need more information – you may not have complete contact details for buyers to ship them, or maybe it's a personalized item and you need more information on what they want. Then it's best to contact the buyer as soon as the payment is made, so you can receive the item for them in a timely manner.
Contacting your buyers is helpful to reassure them that yes, you are a real person, and yes, you are actually quite a good person. It brings a human side to trading and it is likely they will miss you in the future.
Delivery
Before you ship the product, make sure the buyer actually paid for it. Check if their credit card or PayPal has been accepted and the full amount has been credited to your account. You will then receive an email notifying you if the buyer completes the payment page on your item.
If you choose to save money by ordering an independent courier service, there are a few steps you need to take to ensure the delivery goes as smoothly as possible.
First, pack your items according to our packaging instructions. Fragile items will need to be packed slightly differently for hard items; The same thing happens for bulky items compared to small items.

Once you have packed your item, get a quote for your parcel, making sure that the weight you have quoted factors in the weight of the packaging.

Choose the service that suits the item you are shipping and fits the terms listed in your list (for example, delivery speed, method or cost).

Order and pay for delivery.

Wait for the collection if you choose a collection service or send your parcel at a local store if you order drop-down service.
Another tip is to give your wrapping a bit special, like a small sticker or gift that your customers will remember every time they open your packages.
Checklist for successful sales on eBay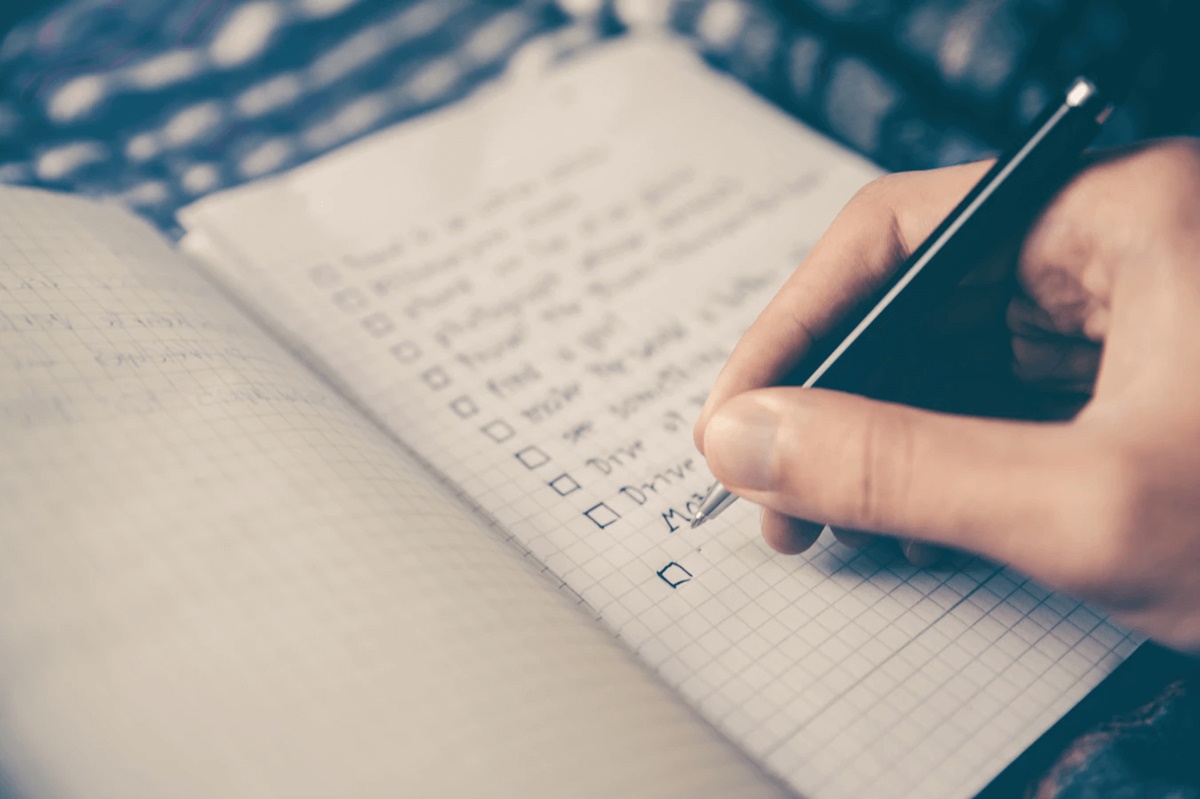 To avoid negative and lengthy feedback, it's necessary for unsatisfied buyers to learn and master their expectations from the beginning. The key to successful sales on eBay is balancing your product's appearance and setting reasonable expectations. Below, a quick checklist to help you create relevant product descriptions:
How new is your product? Instead of writing down in the same way as newbies, opt for other terms. No matter how good the product, buyers only need to pay $ 500 and expect more than you can deliver.

How has it been used? List all errors even though they seem insignificant. Candid honesty will win the trust of your buyers.

Is it broken? Selling broken things can make a profit on eBay, however, clearly outline what's exactly wrong with that item.

Did you measure your items? It's a no-brainer for clothes and large objects, however if you're selling certain items without being 100% sure about the model, for example, classic locomotives, including numbers measure into your description, so the buyer can determine if that is the model he is looking for.

Did you mention what comes with it? Always provide information about additional items including original boxes, manuals, accessories, price tags, etc. for sale on eBay.

Did you outline the payment methods you accept? Don't forget to mention only PayPal or else just to avoid extra fees and confusion.
Some more tips when sell on eBay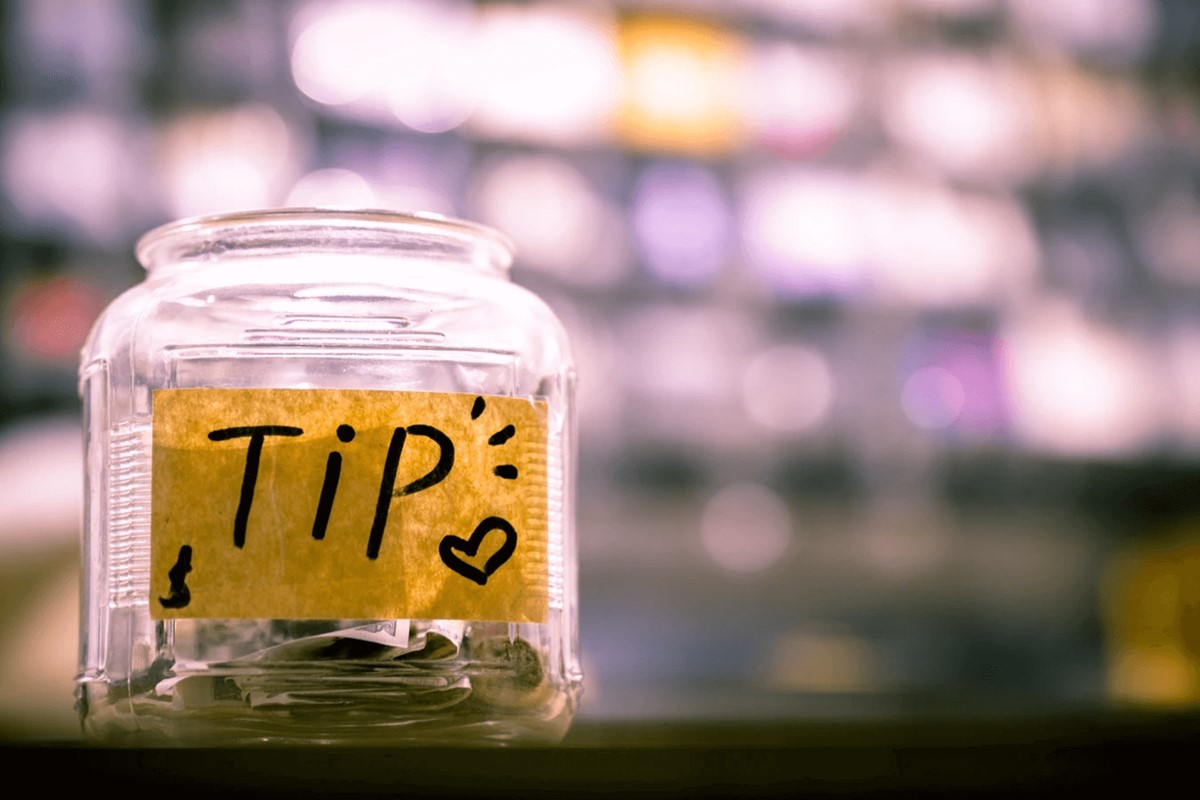 Off load what doesn't sell: Chances are, at some point you will come across an item that has just been Sold. It happened! Although some things are expected to exist in your inventory for a long time, such as a rare, uncommon item, or a specialty that is waiting for the right customers, others just need to be taken down. and donated or sold in a sale. Donations can be used as tax credits.
Optimize your listing for search: Remember to title your listing so potential buyers can find what they are looking for. Don't use superfluous adjectives (such as beautiful), commas, dashes or other punctuation that will not be searched. Try to use all the whitespace allowed by eBay in your title by using only relevant search terms to maximize the chance of being found by anyone searching for a specific item.
Check your spelling: Lists with simple spelling search terms may not be found. Item descriptions look professional and appealing, so keep an eye out for spelling errors in your listings.
Fill in as specifics as you can: Potential customers looking for specific items will be routed to your list with completed schools. Think of these as long tail keywords on Google.
Include good photos: If you want your list to stand out from the rest, great images are essential. Having good lighting will show your item, but another important aspect is to record the problem without disturbing the background (like the bathroom toilets or messy tables). Take time to crop your photo if you have to. If you want, take all 12 photos that eBay offers for free.
Get familiar with shipping methods and pricing: The weight and dimensions of an item will determine the exact shipping method. eBay will allow you to compare rates and methods when it's time to ship, but be sure to find out in advance so you can list them correctly and send them correctly. You do not want to miscalculate shipping costs, this could hurt the buyer or you. Keep an up-to-date chart of USPS as well as FedEx freight rates and keep up with changes in prices, as they will certainly change.
Offer international shipping: A good percentage of sales are international sales and should not be overlooked. eBay offers an easy way to do this through their Global Shipping Program (GSP).
Ship the correct item: A good number of sales are international and should not be overlooked. eBay offers an easy way to do this through their Global Shipping Program (GSP).
Excellent customer service guarantees good feedback: Your eBay rating and its subsequent benefits depend on getting good feedback from your customers. Many people who buy on eBay decide whether to buy from sellers based on positive feedback. Remembering to give feedback when you buy on eBay (and you should) can encourage sellers to return the favor. This is a great way to increase your presence on eBay from the outset and to potential customers that you have experience with.
Have an inventory system: At first you might think that you don't need an organized system for your items, but if you plan to grow your business, start with a viable method to get your business back. Your items and thus prevent your hair pulling down the road. You will be happy with what you did! BigC Commerce is one of the only ecommerce platforms that allows this. You can buy one of their cheapest packages to get started, manage the inventory on their backend and push your product onto eBay through their free Channel Manager. All analysis and sales will be monitored, as well as inventory. This will allow you to easily expand your eBay sales to your own storefront in the future.
Know your rights (and the rules!): Intellectual property rights such as trademarks, copyrights and / or other legal rights are respected by eBay and are referred to as the Verified Rights Ownership Program (VeRO). Such rights owners may notify eBay of the infringement and remove your listing if it becomes effective in their request.
Grow a profitable eBay business: Get ready to conduct research and open your mind to the possibilities of making a profit. Become knowledgeable about the things you want to sell first, but don't be afraid to grow and expand as time goes on. Keep your eyes open to find good and remember to check your list.
Further Reading: 10 Principles to Help you Sell Anything to Anyone
Learn from these great stores

Tommy Howard - 14-year-old runs an eBay business after school
Tommy Howard built a thriving business selling toys on eBay from his parents' farm. When younger brother Tommy Howard enthusiastically added a £ 35 Nerf gun to his birthday wish list two years ago, Tommy found a way to buy it in bulk at a cheaper price. This "aha" moment made Tommy realize he could start a profitable business by selling toys on eBay.
Tommy needed to find a quick way to raise money to fund his first inventory, a seemingly difficult task for a seller who just started living in remote England. But middle school students found a simple solution: selling eggs from their parents' farm. He bought his first Nerf gun from his earnings and reinvested in buying new stock. What he could not have guessed at the time was that his eBay business would become profitable.
After two years selling on eBay, Tommy has more than 1,000 products in stock, sell an about 10 items a day, and delivering to customers in more than 70 countries. His secret? With the help of his sales teachers and sales manager, he quickly learned how to find good profitable products, sell well, and meet customer needs and interests. This means branching from the Nerf Gun to provide an upcoming toy store, stretching everything from sand and Play-Doh, to unicorn and bubble products. Tommy launched his eBay store as Dog Box (behind pet Shih Tzu) in 2018, generating a profit of £ 6,000 in just the first year.
Looking for a cool selection of children's toys? Shop Tommy's eBay store here.
Chris - The seller tripled his sales in one year

Chris from Stox Trading sells audio equipment and other miscellaneous items on eBay. He started his journey with eBay in 2007 when as a student looking to find foreign currencies.
He started selling products that he loved on eBay for just $ 5,000 as a normal unmanaged seller. He had to run his own business and didn't have many tools other than listing and managing businesses all by himself.
But it paid off! Chris was recently awarded the 2018 Excellent Service Award at the eBay Seller Review Dinner 2019 for showing a strong commitment to improving the buyer's shopping experience. He has managed to maintain his error rate below 0.5% for both shipping and non-shipping errors.
He also tripled my growth in 2017 by observing eBay's best practices.
Read more about Chris success here.
Cori O'steen - Raise for charity and grew her business to $10m

Cori needed quality and affordable shipping materials and to get a discount, she had to buy more than she needed. Realizing that other sellers can share her pain, she sold the remains on eBay and her business UpaknShip was born.
Finding a way to gain an advantage over its rivals, in 2010, Cori began to personalize the products she sold, packaging materials.
At first, UpaknShip primarily provided standard packaging materials, but later Cori realized that there was a value in customizing the packages to tell a story that everyone might be involved in.
In 2012, UpaknShip created their own customized mailer brand. UpaknShip custom packages, which allow buyers to connect and relate to seller values and stories.
Cori donates 100% of the proceeds from the weekly auctions provided with a free combined shipping. These auctions attract shoppers related to Cori's cause and values. Similar shoppers then purchase another 4.5 or 6 more items to make a profit on items to use free combination shipping. EBay for this charity concept is a win-win; Shoppers receive a lot of packaging materials and are donating for a good cause, Cori earns new customers and charities are receiving a donation.
Read more about Cori's journey here.
Good luck!
Whether you are trying to start a side hustle or a real business on eBay, it will require patience and strategy to find the profit you are looking for. Our article so far has provided enough information to begin, but we just want to make sure you are fully prepared for the road.
So leave us comments below if you need any help, and read more of our articles to have more knowledge in eCommerce world. Wish you all the best!
Related Posts:
---
CEO and Founder of Avada. Pursueing a simple and healthy lifestyle. A friend, a husband and a dad of four children, a trainer and an influencer wannabe. He is a big fan of sports and travel, also.
New Posts
Stay in the know
Get special offers on the latest news from AVADA.