Can I Dropship from Amazon to Shopify?
Dropshipping is one of the most popular business models these days, but despite its popularity, it can get somewhat complicated when it comes to dropshipping from Amazon to Shopify. This is because there is still numerous confusion about the differences between Amazon Associates, Amazon FBA, Shopify's Amazon Sales Channel, etc and how these effects your dropshipping business. However, if your dropshipping plan does not involve in any of that, you can temporarily skip and figure them out later.
Well now, let's break down that complexity and only focus on answering the question: "Is it possible to dropship from Amazon to Shopify?" in this article. But before we discuss dropshipping on Amazon, let's take a second to remember what dropshipping is.
What is dropshipping?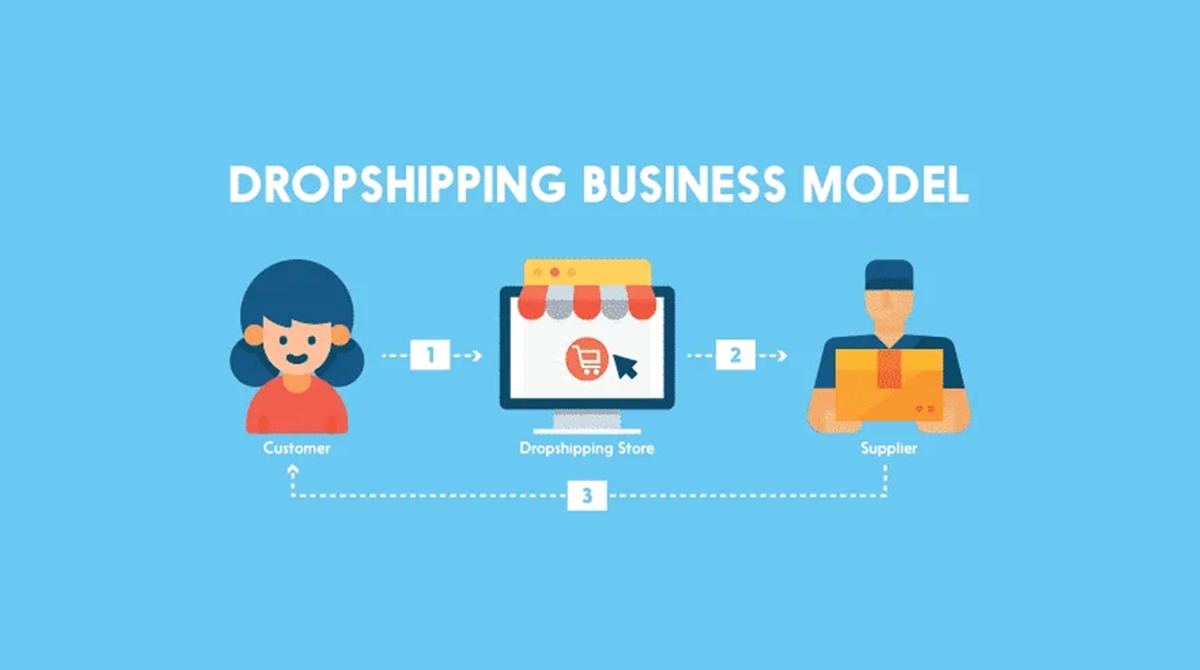 Dropshipping is a business model that has become popular since the rise of the Internet. It enables you to sell products without having to deal with order fulfillment and inventory.
To dropship, you need to have a reliable website to showcase dropship products, and you need to handle the sales, marketing and customer support sides of the business. If you don't want to dropship on your own website, you can dropship on eCommerce marketplaces such as eBay or Amazon.
Related Post: How to Start Dropshipping On eBay?
Can you dropship on Amazon?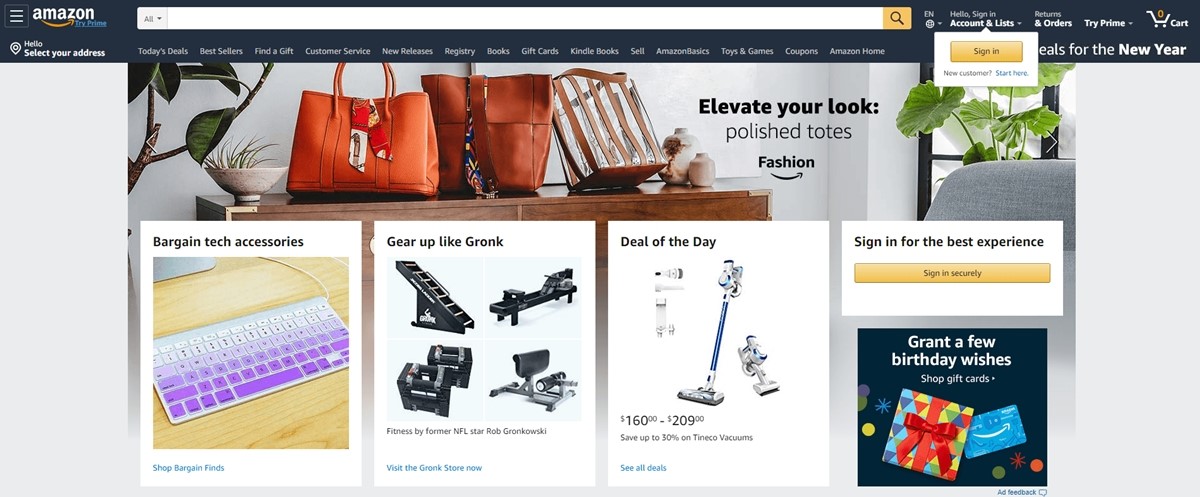 Yes, you can. But things get a little bit difficult when it comes to dropshipping on this platform. The reason is that Amazon has explicitly stated in their dropshipping policy that you're not allowed to purchase products from an online retailer and having that retailer deliver directly to your customer.

Simply, if you want to dropship on Amazon, here's the guide:
Step 1: Team up with suppliers so you can list their products on Amazon. You need to make sure that your suppliers are willing to partner with dropship merchants and follow Amazon requirements for dropshipping. The most important requirement that you have to follow to dropship on Amazon is that you have to identify yourself as the seller of your products on the packing slip and other documents related to the transaction. If your suppliers are not willing to put you as the seller on the packing slip, you're not qualified to sell on Amazon.
Step 2: Once you have found suppliers who are willing to comply with Amazon's rules, create listings and sell products as normal on Amazon (Just do so as if you own the inventory). Once a customer places an order, you will be the one who receives the money from them.
Step 3: Before your suppliers ship the order to your customer, you will be expected to pay them first. Of course, the paid price will not be 100% of the money you've collected from your customer, because your margin is also in there. Instead, you need to pay the wholesale cost upon which you and your supplier have agreed upon. There might be fulfillment cost too, but that's up to the agreement between you and your supplier.
Step 4: Do remind them to put you as the seller on the packing slip and any documents that come with the order.
That's it. The most difficult part is to find and partner with suppliers who are willing to let you sell their products on Amazon under your own name. Once you get that solved, the tedious work of fulfilling and delivering orders to customers is gone, and you can put all the efforts into your favorite selling and profit-counting parts of your business.
Again, here's what you must-do if you want to dropship on Amazon:
You must identify yourself as the seller of your products on any documents related to the transaction.
You must be responsible for receiving and processing customer returns of your products.
You must comply with all other Amazon terms applicable to sellers.
If you are found not complying with Amazon's policies, your store will be shut down, and you might get banned from selling on the platform. You can see Amazon's dropshipping policies here for more information.
Can you dropship from Amazon to Shopify?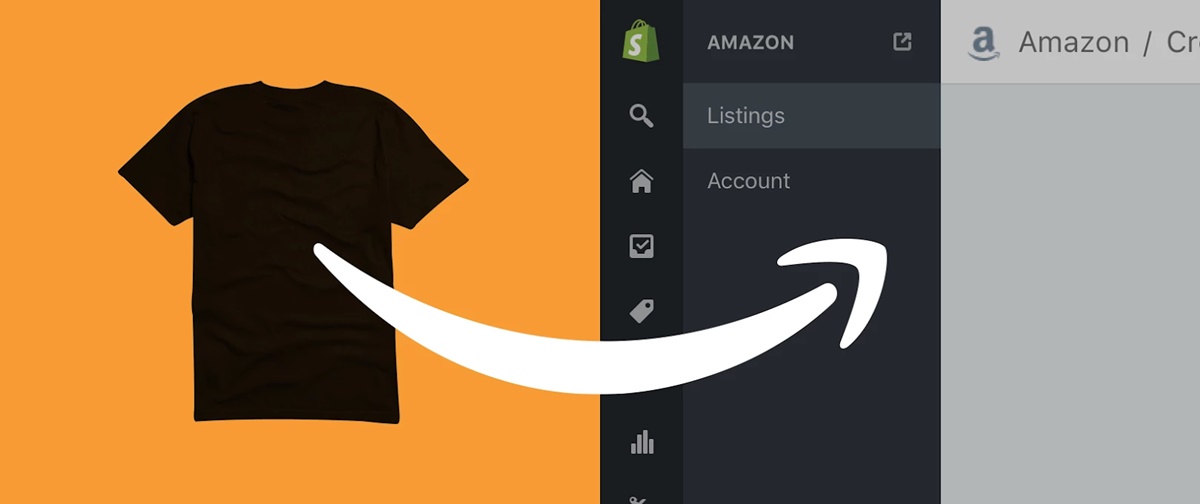 Let's say you're dropshipping on Amazon, and now you want to open your own store on Shopify. The first thing you might think of is how you can add all of your Amazon listings to your store as that will save you tons of time from transferring all of the data manually.
The problem is importing products from Amazon to an outside platform is against their terms of services. With certain Amazon APIs, you can access limited product data. Still, you aren't going to get access to the important details such as high-resolution images, updated prices, or product reviews.
So, it's obvious that you cannot dropship your own products (or anyone's products) from Amazon to your Shopify store. However, you still can sell Amazon products on your Shopify store via their Amazon Associates program. This program is not dropshipping though; it's basically an affiliate program. What you can do is display Amazon products on your store, and when a customer clicks "buy", they will be redirected to Amazon to complete their checkout.
Can you dropship from Shopify to Amazon?
So, if you cannot dropship from Amazon to Shopify, how about the opposite; dropshipping from Shopify to Amazon? To be more specific, is it possible to use a dropshipping app such as Oberlo to import dropship products to your Shopify store, then push those listings into your Amazon store through the Amazon Sales Channel function of Shopify?
The answer is yes. That is possible. Shopify does allow you to use Amazon as a sales channel, and you can push your Shopify product listings to Amazon. If you sell on Amazon, you will have to pay Amazon's seller fees, which will eat into your profits.
Although dropshipping from Shopify to Amazon is possible, you might not be competitive in doing so. You need to keep in mind that most Amazon sellers are selling on the platform via the FBA program. That means they don't have to deal with order fulfillment, but they own their inventory, which allows them to usually lower product costs than dropshippers. Plus, as they own their inventory, their products are qualified for Prime shipping, which makes their offers far more attractive to Amazon buyers.
Final words
If you're in for a quick few bucks, you can use tricks to dodge Amazon's policies, but if you're planning to build a strong business that can grow to fully support you, make sure that you strictly follow Amazon's terms of services. Also, it might be tempting to think of dropshipping from Shopify to Amazon, but because that's so easy, there might be tons of people who are doing it, and remember that it's very difficult to make a true profit by dropshipping on Amazon.
New Posts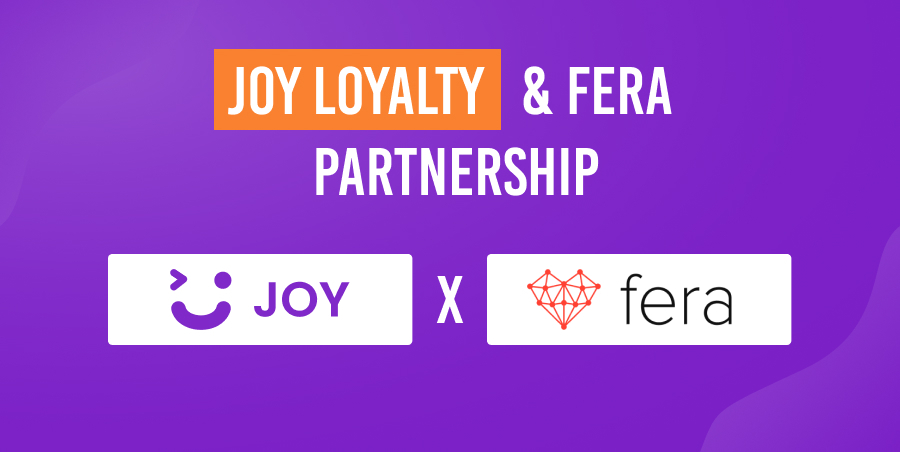 Subscribe
Stay in the know
Get special offers on the latest news from AVADA.
40k
subscribers has been joined!
Earn $10 in reward now!