9+ Best Dropshipping Product Research Tools For Winning
If you are thinking of doing dropshipping or have already made a business with it, you should understand that one of the most important parts of success is the product. It is the star that can catapult your online store to a huge number of buyers. That is why you need the best dropshipping product research tools to pick the right MVP.
In case you haven't known yet, dropshipping is a business model in which a customer buys from you and your supplier/manufacturer would ship the product to the customer for you. This way, you save yourself the budget for inventory storage and keep the profit after cutting other business costs. The more items you can sell, the more revenue you can earn.
Hence, advertising the wrong products often leads to the failure of a dropshipping business. Which is why I am going to show you 9+ best dropshipping product research tools to find the profitable dropshipping products within just a few minutes. Let's begin.
What is a product research tool?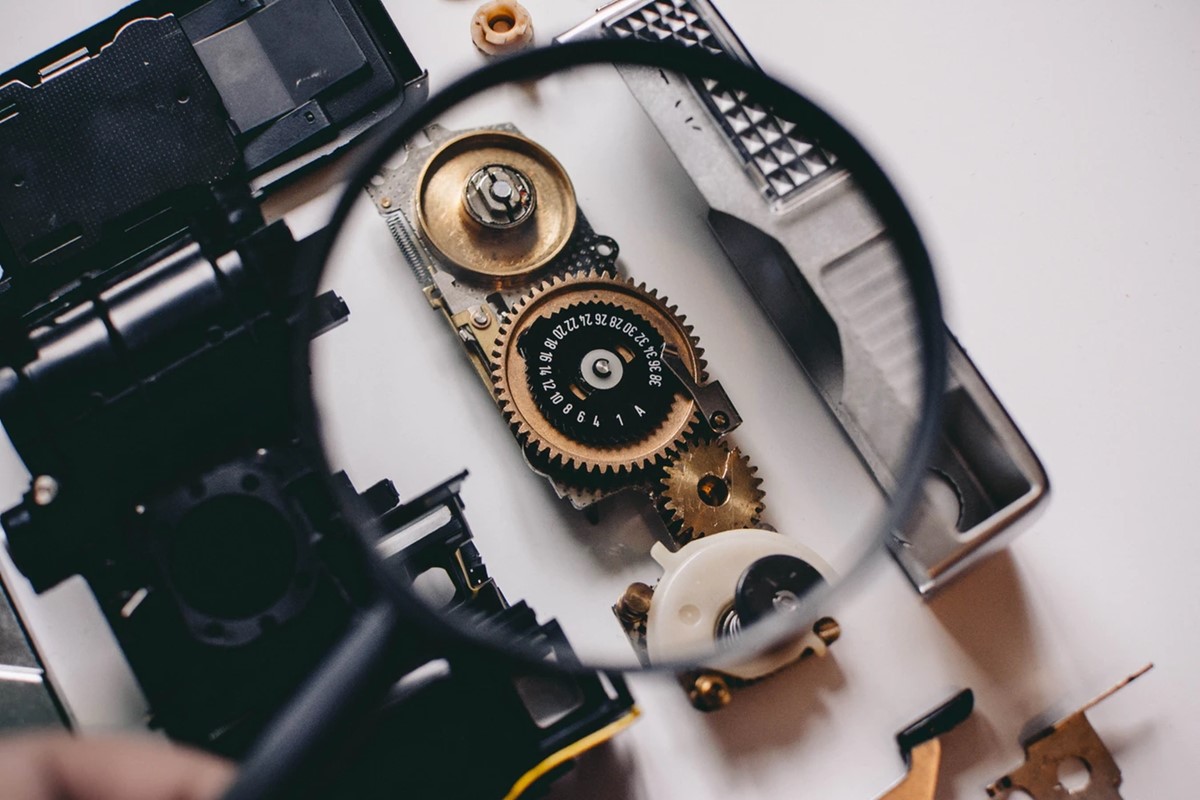 Simply put, a product research tool is used to hunt down the best winning products with the necessary information for you to decide whether to choose them or not. With dropshipping, the main features of a tool often include:
Search products on various sites through the inputted keywords.
Show the current prices on many eCommerce sites and the supplier's sites
Show trending products on the market based on order rate
Data on suggested profits, engagements, fb ads, video, targeting, and even competitors.
It is integrated with your store's eCommerce platform to quickly import products.
For many dropshippers, Shopify is the favorite eCommerce platform to start selling because of its extreme ease of use. Any beginners with zero knowledge in coding can set up a beautiful online store and dropship in just under an hour. So keep in mind to try Shopify if you are thinking of dropshipping after finishing reading about the best dropshipping product research tools.
Why do you need a product research tool?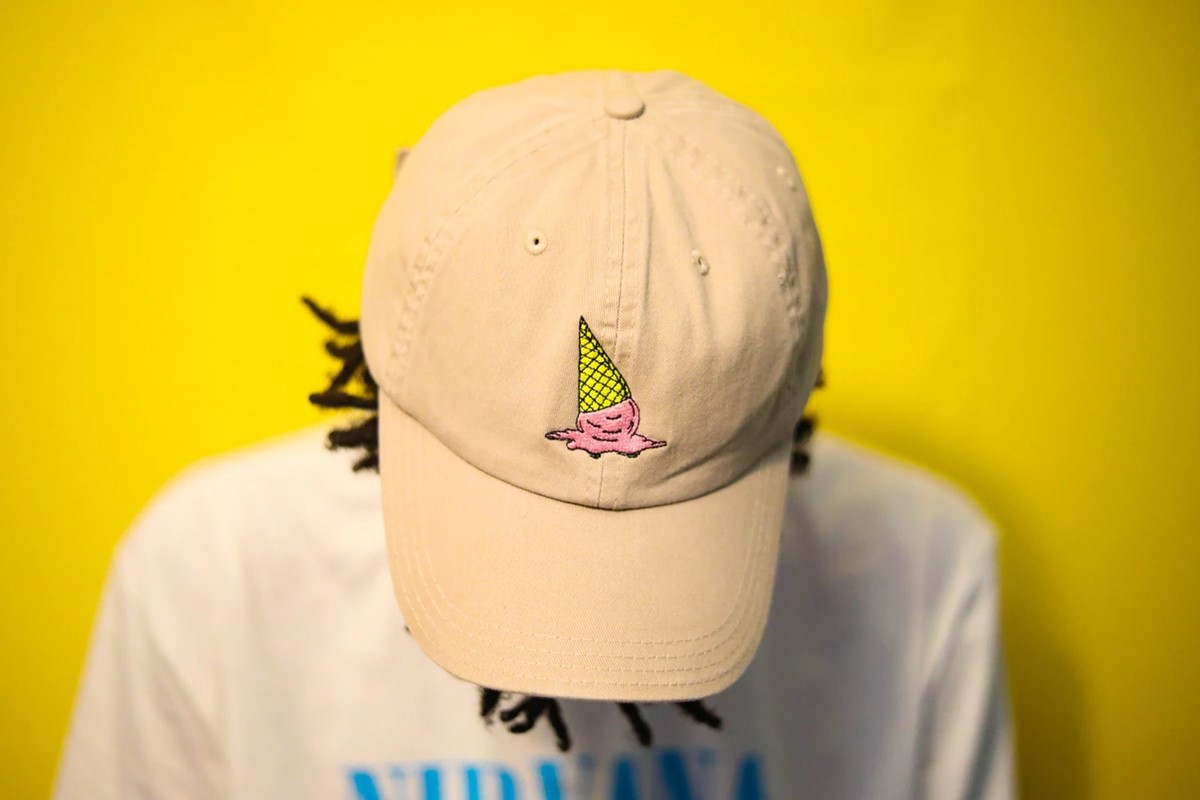 The best dropshipping product research tools not only help you find new product ideas, but they also give you an understanding of what customers want and need on the market.
For example: You suddenly have a great new idea of dropshipping funny cat shirts since so many friends are fond of them. With the best dropshipping product research tools, you can evaluate your idea and see if there is an actual need for it and what your potential customers are looking for. The current price will give you an overall look of how much you should be spending on the items to make a profit as well.
If there are many stores that sell funny cat shirts but none near your region, you have a high chance of gaining customers. If not many stores offer them anymore, it may be a past time trend that doesn't attract people anymore. These insights tell what you can do differently to meet the needs of your customers and exceed your competitors.
You can adjust your prices, change your products' designs, have faster shipping time, find new target groups of customers, make interesting marketing campaigns or ads, etc. There are literally tons of things that you can change to stand out on the market. And the best dropshipping research tools help you make those changes quickly.
Before we jump in
Below, you will find the best dropshipping product research tools to find the winning products and start making a profit. But first, I strongly suggest that you read our article about top 41+ best dropshipping products to sell
These are not only highly profitable, but they are also in niches that not many have centered their businesses around. So you have a higher chance of thriving over your competitors. And the list gives you many keywords to test the research tools too.
With each best dropshipping product research tool, I will give you information about:
An overall look of the tool's functions
The main attractions that the tool can offer
Any pricing plans and which type of business they suit
Free trials if available
And, of course, links to the tool or important related sites
Sounds good, doesn't it? So get your store ready and let's find the best dropshipping product research tools that will give your business the golden gooses to make a success.
9+ best dropshipping product research tools
1. Ecomhunt - Products hunt
Next up, we have a really famous tool called Ecomhunt, they are quite like Dropship Spy and add a certain number of new winning products everyday. With each item, you can see information like recommended selling price, targeting (for pro members), video ad, analytics, targeting, and more.
A tool with great data like this is always great even if you are new or experienced in dropshipping. You can know who to target with your Facebook ads and which products should be promoted, the tool helps you spend your budget in the right section. Main features include:
Demonstrating Facebook Ads for a specific product.
Gives your Shopify Store some of the best options for products in both free and pro versions
Knowledge on product and the related ads
You can begin without paying anything using the free version
Show related influencers right below the product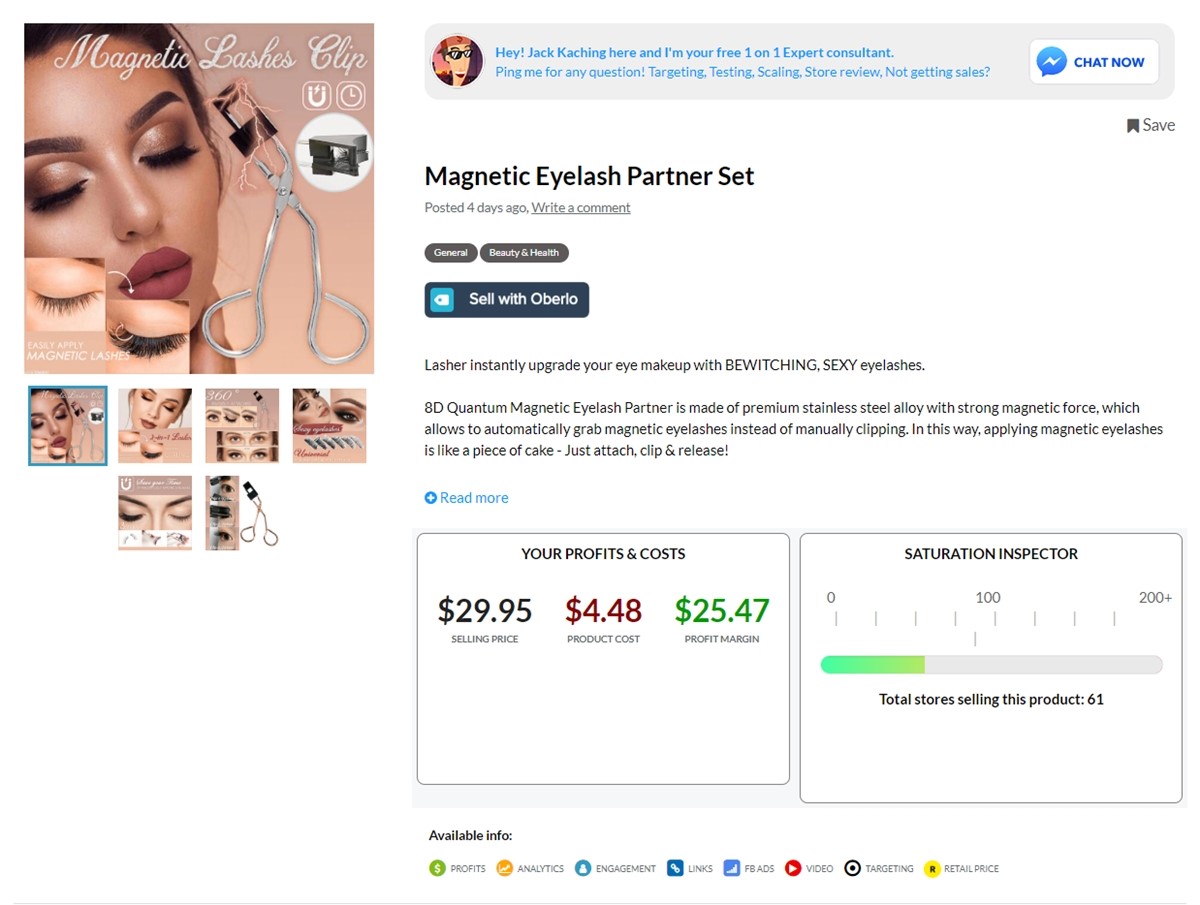 The product interface is easy to use. You can see a button to connect the product with Oberlo and sell right the way. Below, you can find the expected profit margin and how many stores have sold the item already. You can also see a list of Instagram influencers that are suitable to promote the product.
Ecomhunt is like a fun club that everyone can join. When you get to $5k in sales using the tool, you will be promoted to the Winners club and get a shirt for your hard work. They also suggest some Shopify apps that your store should have to maximize capability.
Pricing plans:
Free plan available
Paid plans starting from $29/month
2. Sell the Trend - Trendy inspirations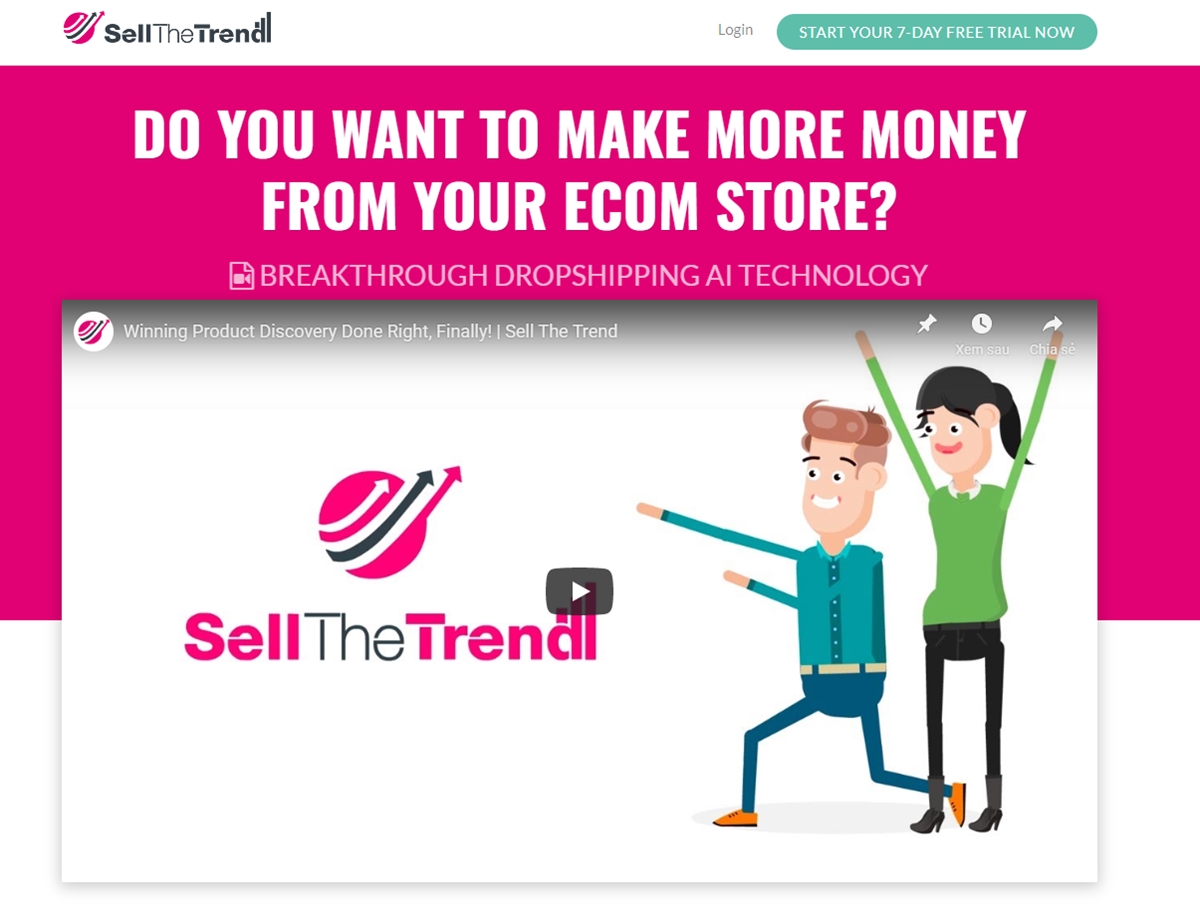 Next up, we have Sell the Trend - an AI-based tool that can help you find the trending products for your dropshipping business. The tool contains quite a load of features that can give you a lot of information to find the winning items.
The sites that the tool can scan include AliExpress, Amazon, Shopify dropshipping stores, and Facebook to show the most popular products online in real time. The tool has a dashboard called the Nexus which showcases all the information in an easy to read data table.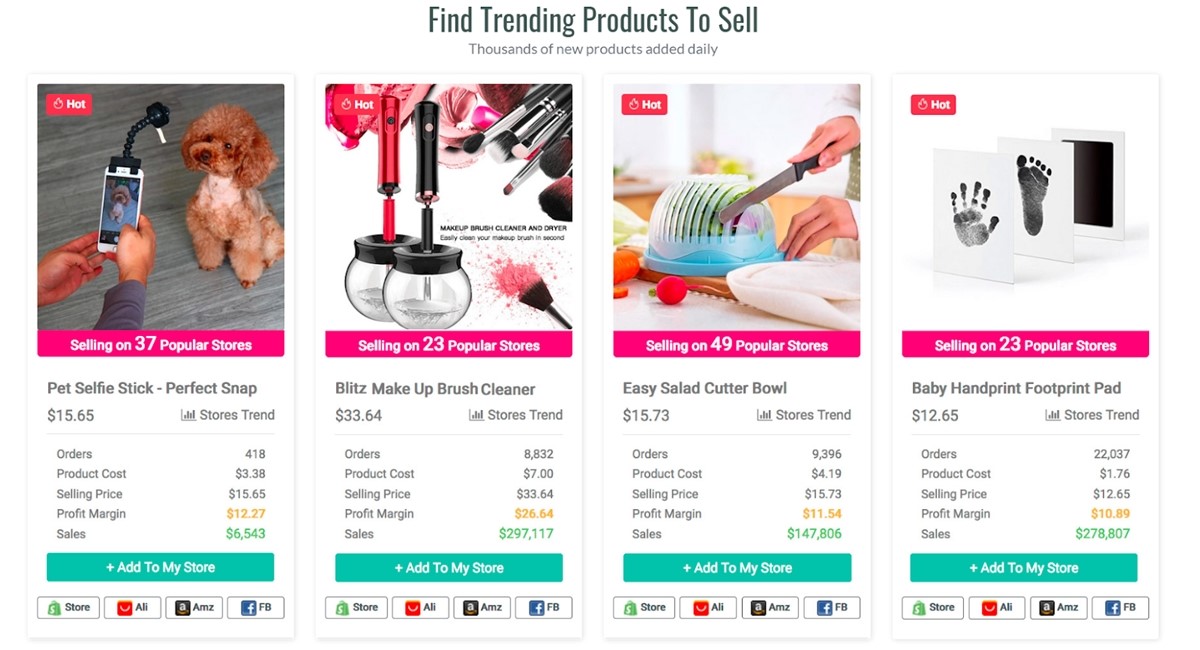 You can also create videos for Facebook ads, calculate influencers' engagement, build Facebook audience, and import the product to your store with just one click of a button. There are almost 4 million products available as data for you to sell instantly.
The company also has an online course and many resources for you to learn all about dropshipping. Sell the Trend is a great option for new dropshipper, which is why it is among the best dropshipping product research tools on the list.
Pricing plans:
7-day free trial so you take no risk. You can start the trial right on the front page.
$39 / month and 2 months for free if you pay yearly.
3. Niche Scraper - Find your own niche
Quite similar to Sell the Trend, Niche Scraper finds the best products to dropship on all the popular sites like Amazon, eBay, Shopify. But the tool has some tricks under its sleeve to differentiate it from the competitors as well.
It got a section from hand-picked products which will be updated every day, so you can stop wasting money on the bad products. If you want more power in product research, the tool can scrap products based on keywords, sites, growth rate, competition, price, recent orders, growth rate.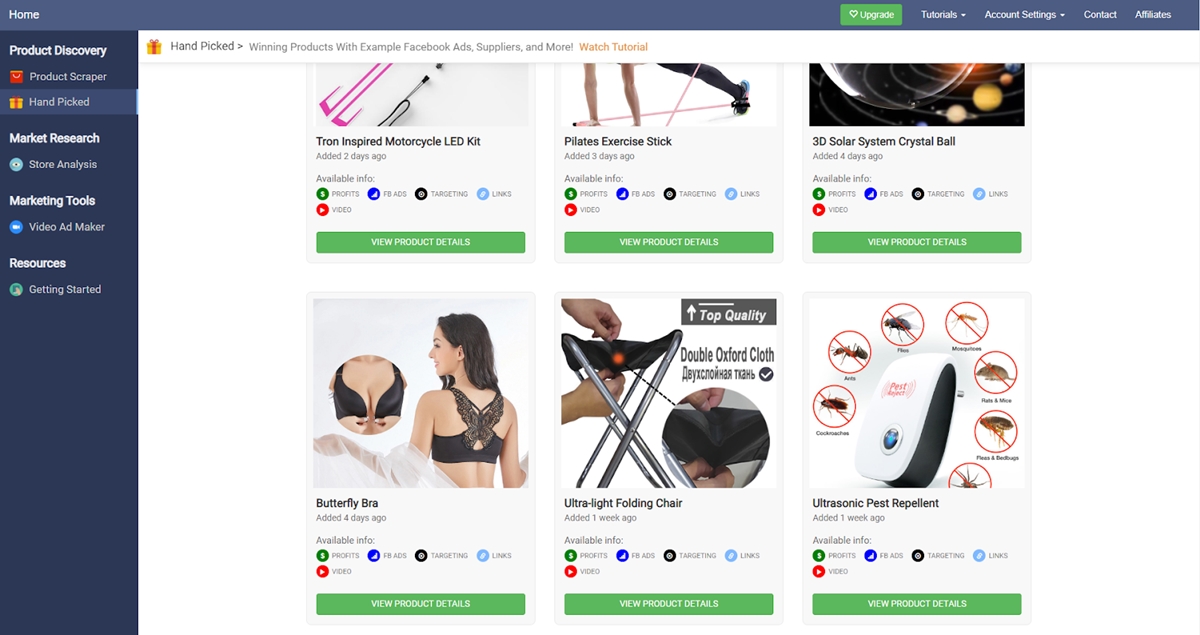 Not to mention you can also analyze other Shopify dropshipping stores, generate Facebook ads, and get access to a full-covered resources on drop shipping to get started. The dashboard looks simple and easy to use, so if that is your style over informative design like Sell the Trend, Niche Scraper is a great choice.
In conclusion, if you are a dropshipper with low budgets, not so much experience, and not a pro in video creation, Niche Scraper is a great idea to use and grow your dropshipping business.
Pricing plans:
FREE - Sign up an account to get limited access with product research,
PRO - $49 / month - Discover trending products on AliExpress, Unlimited access to the Facebook video maker tool, Reveal estimated revenue of other stores, Unlimited access to handpicked products
4. SaleSource - All-in-one research tool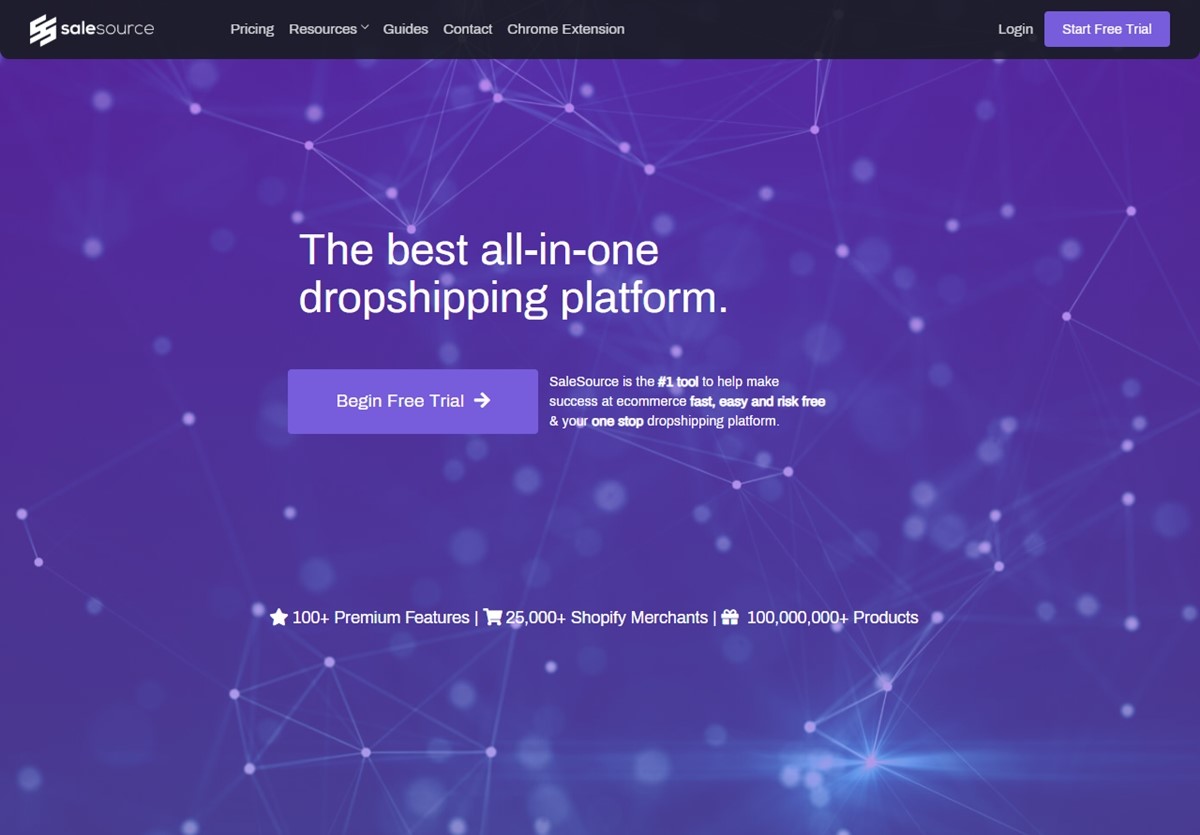 The next best dropshipping product research tool is SaleSource - one of the most completed options that you can find on the market now. Head to their homepage, you can see that they have a lot of tools to offer.
With their tools, you can find top rated suppliers, profitable products, competitor data in just one dashboard. The service focuses on the USA, so you dropship any product from China to the country in just 7 days through the tool.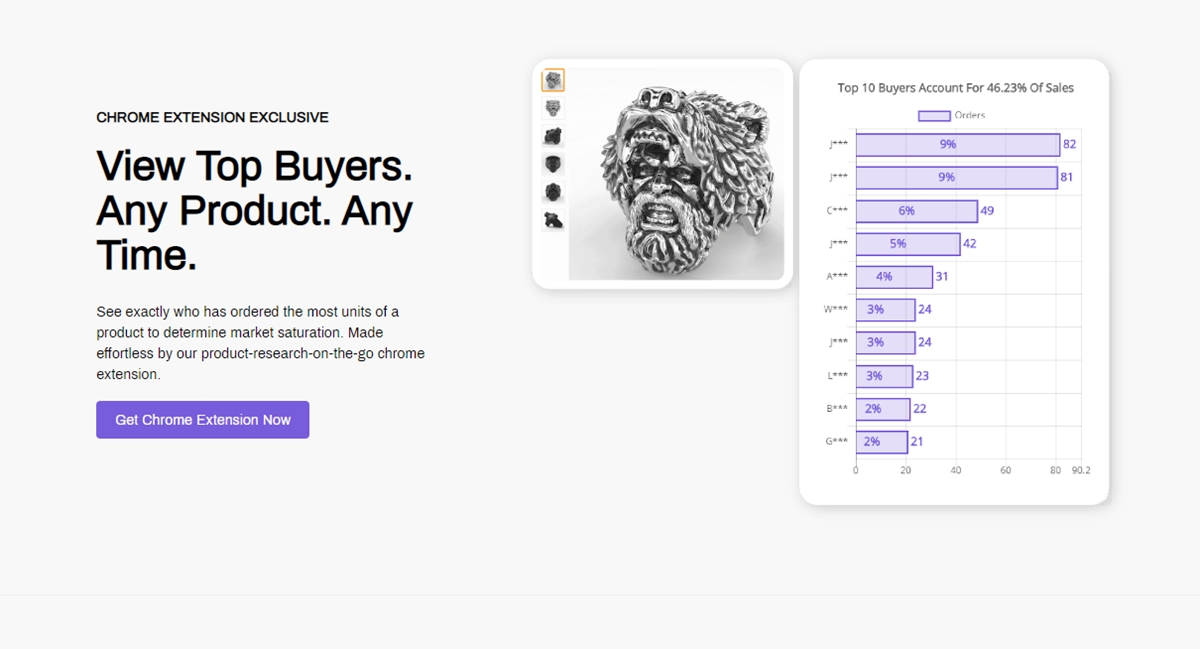 You can also view top suppliers for each top product and have daily trending items that will disappear before they get saturated. The tool goes perfectly with Shopify so you kind of get both of the most powerful applications for dropshipping.
Pricing plans:
ESSENTIAL - $ 49 / month ($349 yearly 60% discount) - 1 User, Access 100,000,000+ Winning Products, New Trending Products Daily, Competitor Intelligence, Deep Shopify Store Analyzer
PRO - $ 99 / month ($699 yearly 60% discount) - 1 User, All Essential features, Factory Pricing, Custom Conversion Training, Tailored Advertising Training & Support
ELITE - $ 299 / month ($2499 yearly 60% discount) - Up to 5 uses, All Pro features
5. Pexda - Handpicked products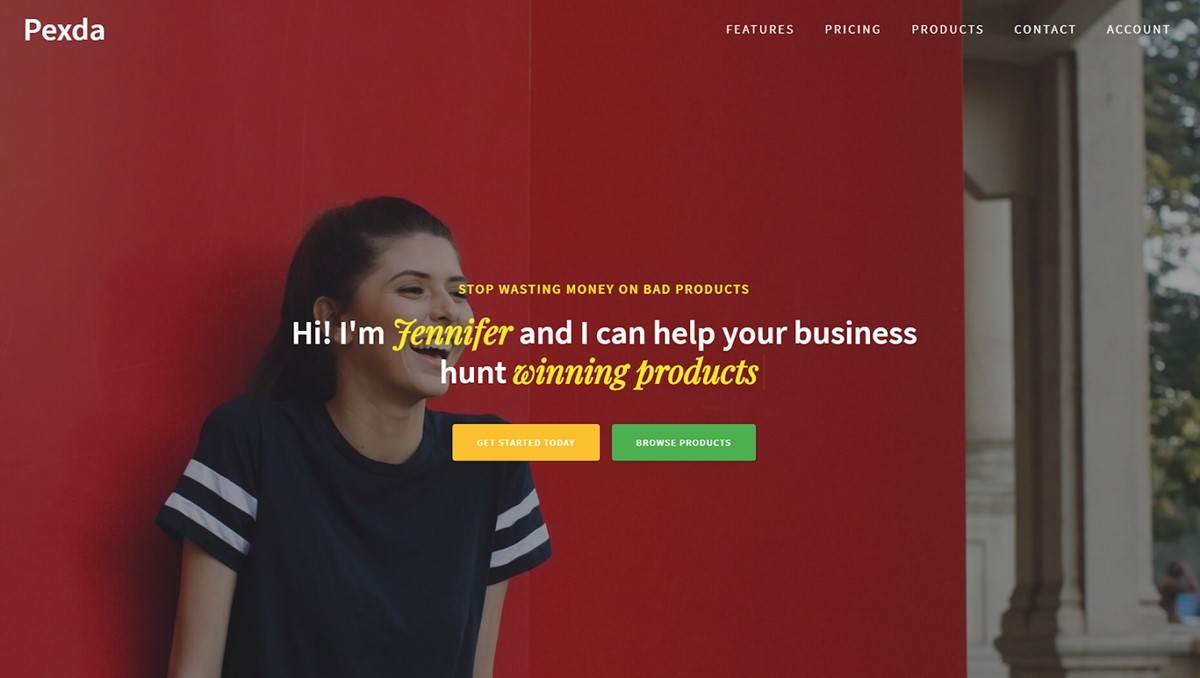 First, we start with Pexda - a famous product hunt tool that states on your homepage that you should "stop wasting money on bad products". On the homepage, you can view all the features and some of the products as well. But products with high order are hidden for ultimate members only.
Having tried the platform myself, I find the product categories to be detailed and efficient. There is even a category for "passion animals" in which products are categorized related to a type of animal (or unicorn). The suggested products are interesting as well since they are uncommon and can ignite many ideas for your dropshipping store.
The key features that Pexda provides are:
Aliexpress Reports
Facebook Ads Reports
Amazon Reports
Good converting items that are on trending
Give you fresh winning products on a daily basis
Help you to reach audience groups that can purchase your store's products
Enables you to find viral products right when they are rising on the market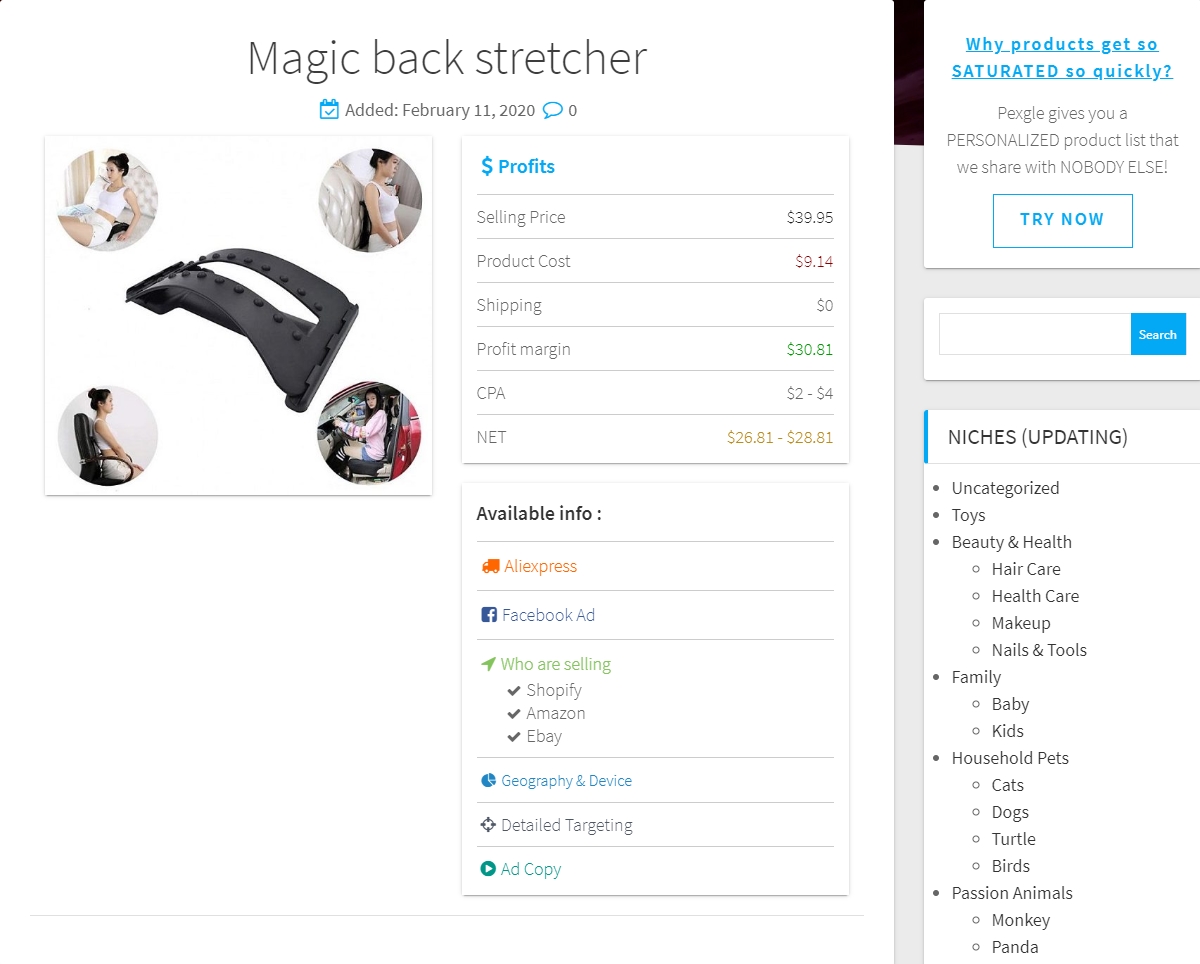 As a product spy tool, Pexda provides much desired information like the number of orders, selling prices, targeted audience, shipping fee, Facebook data, ads copy, and more. You also can see which sites are having sellers that provide the exact same product so you can learn from them.
If you are just beginning with dropshipping, this information is really valuable and can help you have not just winning products but also a strategy to grow. The pricing plans get discounts usually so you can try the tool at a much lower price (listed below).
Pricing plans:
A 14-day trial for $ 1.95.
STANDARD - $ 14.95 / month (discounted from $29.95 / month) - Unlimited products per day, Facebook Ad report, Targeting Suggestion, Report, 3 days delay on new winning products
PREMIUM - $ 24.95 / month (discounted from $49.95 / month) - New winning products every day, Ad Copy – Fresh Videos, Auto Hunt Tool, 24/7 support (All of STANDARD features)
ULTIMATE - $ 99.95 / month (discounted from $199.95 / month) - Access to special products, All of PREMIUM features
6. Thieve - AliExpress trends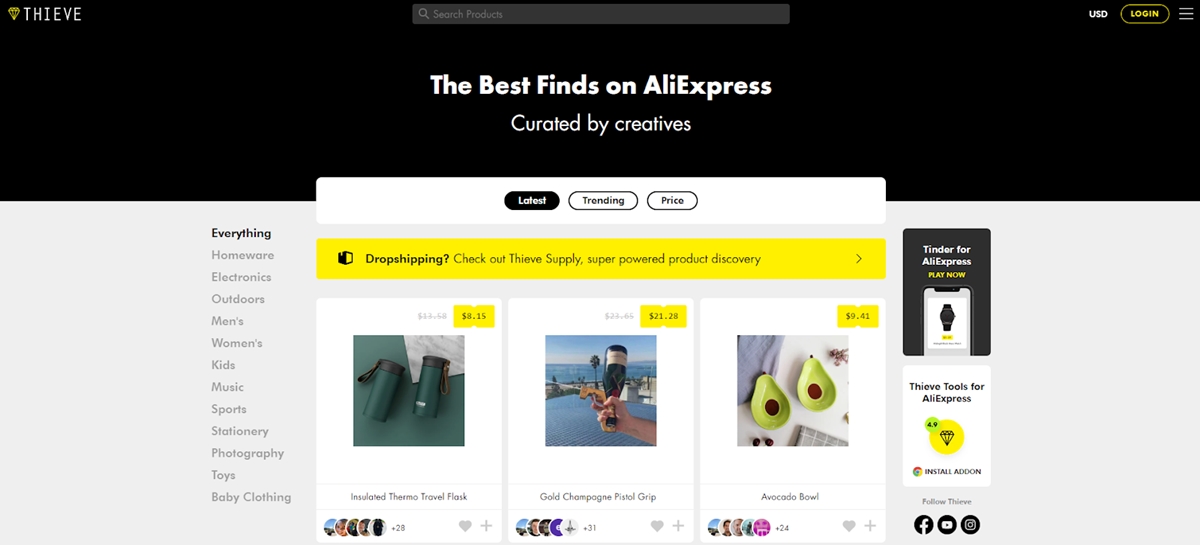 The next tool is called Thieve.co. This is a product spy software that specializes in what is trending on AliExpress. The preferred items are hand-picked by a group of creatives all around the world. They can be photographers, designers, bloggers, and more, so you get good diverse opinions.
There are many products that you can find on Thieve, and they are all interesting enough for you to stand out on the market. The homepage gives all the products you should take a look at, listed in categories or a special collection picked by a creative.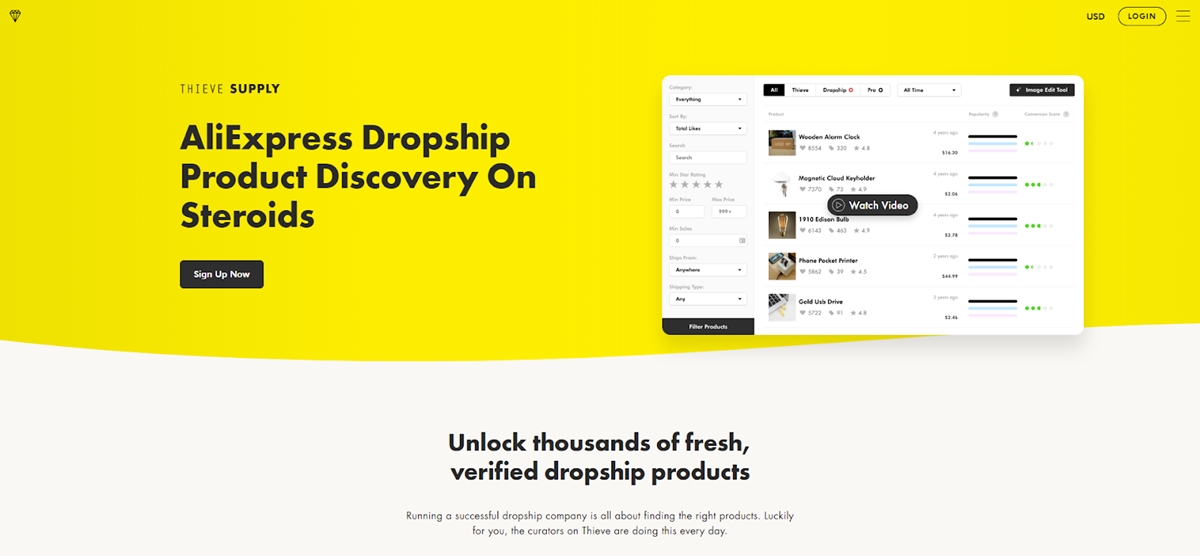 Even more, the site has a supply version for dropshippers to find highly profitable products and more filters, more data. While products on the homepage only have information of prices, order numbers, and who likes it, the dropshipping version will give more features like popularity, conversion stats, logo removal image tool, reverse image searches, custom premium content, and pro release products.
Overall, Thieve is a very modern tool with an excellent dashboard to provide not only a fresh but also useful tool to find the best winning products on AliExpress.
Pricing plans:
Free to browse products and collection
DROPSHIP - $29/ month - Curated AliExpress products, 5-10 new products per day, Exclusive Curated Products, Stats and insights.
PRO - $99 / month - All basic features, Pre Release Products Access, Premium Product Content
7. Dropship Spy - Tools to research

Dropship Spy is another great option that has 10 different tools for you to discover in just one subscription. They add 5 new products and new influencers every day, together with a highly configured research tool to go through thousands of online products.
Key features of Dropship Spy:
5 new products everyday added into your back inventory
Focusing on accompanying users
A great help in increasing your deals
Gives a good incentive to the members to begin in the first place
Provide video ads that you can download and utilize it for your very own products

Currently, there are 3,315 products added to the site, 391 influencers, and 58 Facebook audience types to help you take your dropshipping business to the next level. You are in perfect control of your tools or subscription, and you can cancel your membership at any time.
What I think the tool is lacking is the number of new products. Only 5 added everyday is not very much and in the dropshipping world, the products get saturated very fast. And they don't offer trials, which is a shame since people can learn so much about the tool's potential with a little test time.
Pricing plans:
STANDARD - $15 / month - Access training resource, Winning products, Integrates with Shopify, Ready to use video ads
PREMIUM - $18 / month - All standard access, Promising products, FB audience builder, Influencer search, Product spy
PRO - $ 20 / month - Includes Premium access, Store search, Store spy, Approved influencers, Reviews downloader, Request products
8. AliExpress Dropshipping Center - Free AliExpress research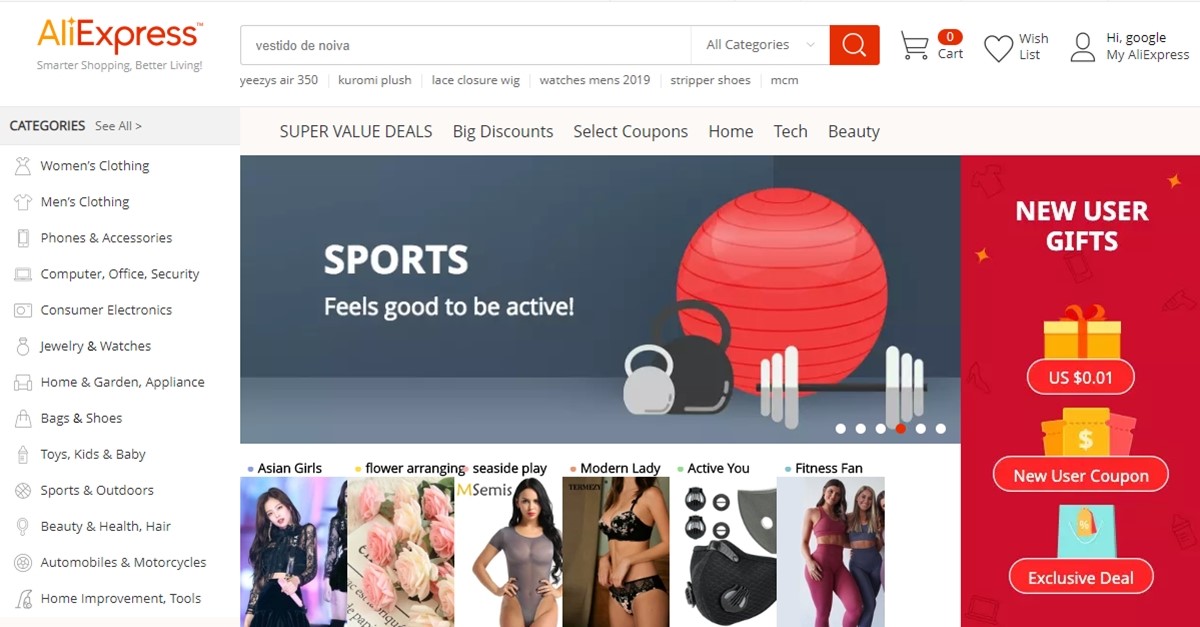 As a free tool, AliExpress Dropshipping Center is a great option to research on one of the most famous sites for dropshipping. You have three great features called Hot Selling, Search by image, and Sponsored Products - that you should definitely check out in this tool.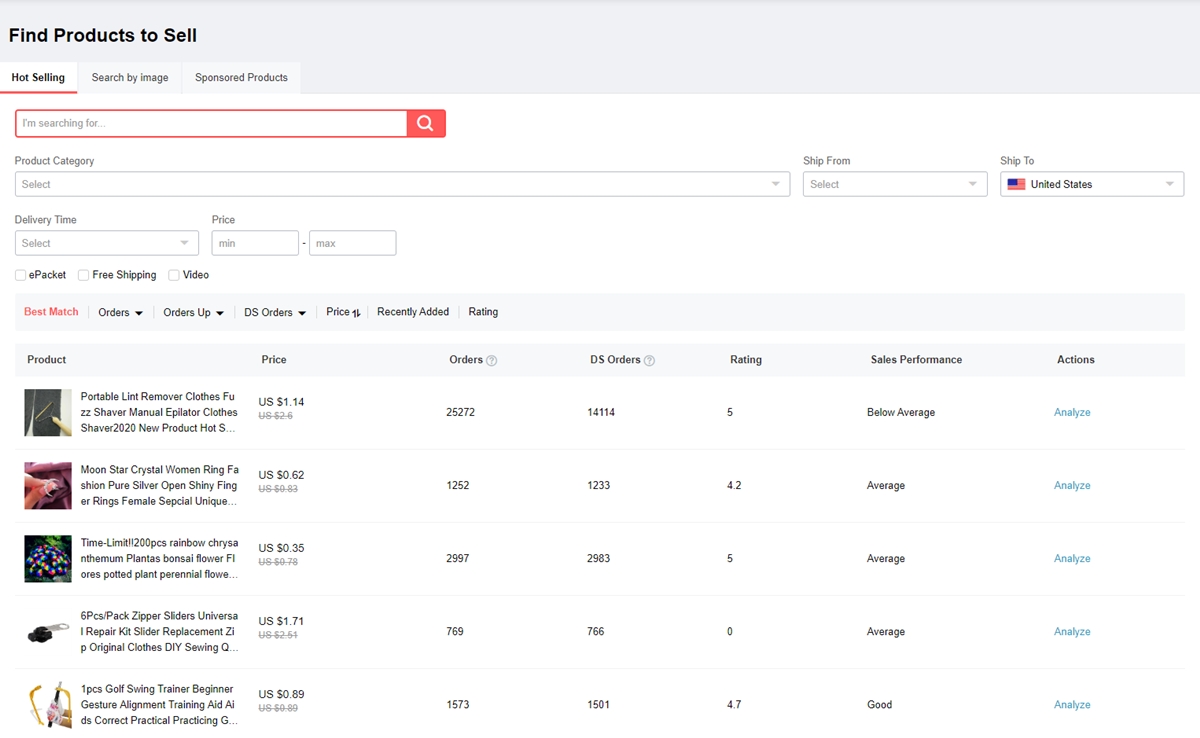 The Hot Selling section gives you all the most desired dropshipping items and you can filter them by specific niches, shipping locations, and delivery time. This can surely give some ideas on what products you want to add to your store. You can also analyze the number of orders, sale performance, and sales volume right on this dashboard.
The Search by image feature allows you to find products on AliExpress through images saved on your computer. While the Sponsored Products section gives you the top stores with good reviews that are looking to find dropshippers.
The options are pretty basic but considering you are doing business with suppliers who don't even speak English, the information is enough to make a decision. If you are interested in doing dropshipping on AliExpress, this is surely one of the best dropshipping product research tools.
Pricing plan:
Totally free to use with just an account (This can be the account to shop on AliExpress too).
Learn more: How to Access & Use Aliexpress Dropshipping Center
9. AliShark - Find profitable products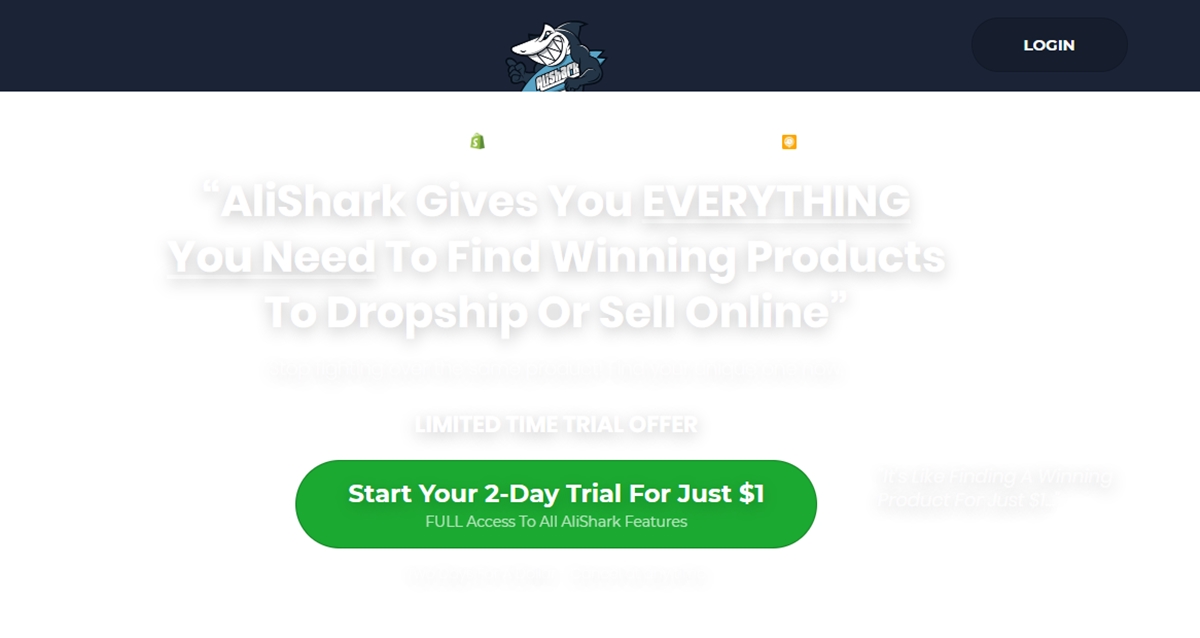 Made by the creators of a popular countdown timer Shopify app called Hurrify, AliShark is the last tool that I want to mention in the article. The tool will integrate with Shopify seamlessly and can do the following:
Live Results: Updating new products hourly to keep you ahead of the game and reveals hidden gems as rising products
Product feed: You can learn everything about a product like video, pricing, reviews, epacket, dropshipping ability, number of orders, sales, top countries with high demand, top dropshippers, sales history, shopify stores and other online stores.
Product search: There are many filters for you to find your desired products in the suitable niches, and you can save products for later consideration.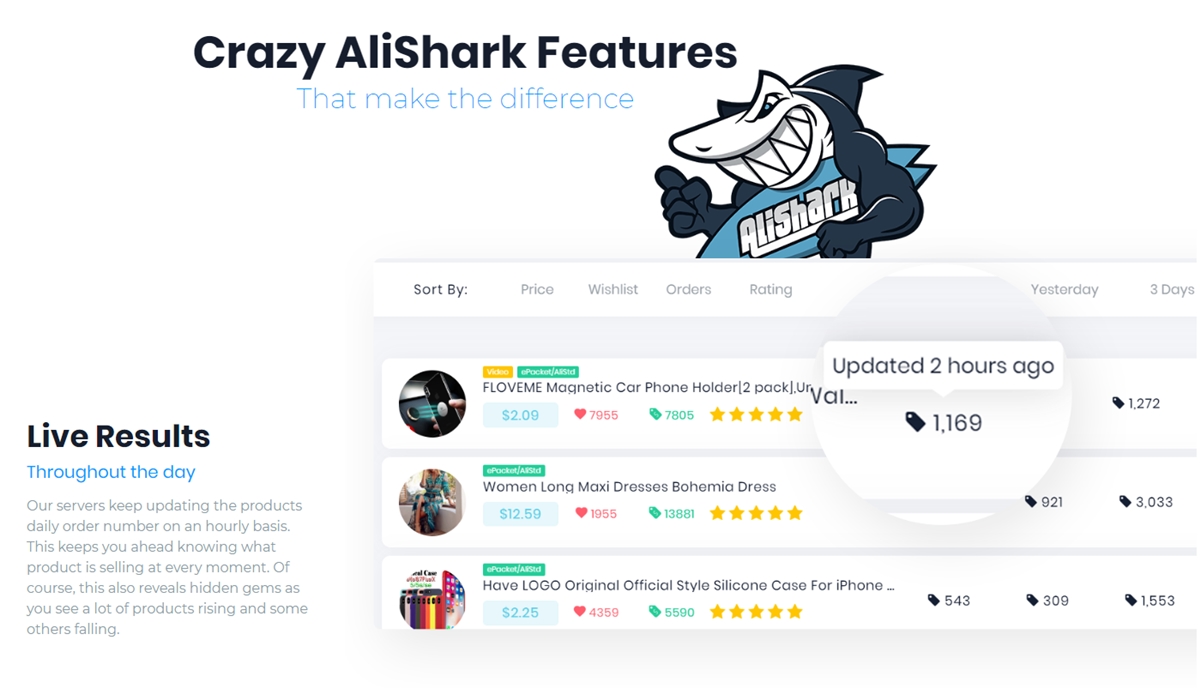 One more thing I love about the site is the energy, everything is bright, easy to use and straight to the point. If you are new to dropshipping, having this kind of energy is the right way to start gaining some profit.
Pricing plans:
Two-day trial with $1
$20 / month - Unlimited Searches, Access To All Data, Save Products, Daily Added Products
Conclusion
That is it, the 9+ best dropshipping product research tools that you can use to find the winning products for your store. They all have their pros, cons, and different price range, so it is you turn now to find the suitable option. The best tool is not the most expensive one, but the one you can utilize the most in a comfortable way.
What do you think? Have you found your favorite tool, or are there some other names that I haven't listed? Leave your thoughts in the comment section below and let me know. And as always, best of luck on your eCommerce journey!
---
CEO and Founder of Avada. Pursueing a simple and healthy lifestyle. A friend, a husband and a dad of four children, a trainer and an influencer wannabe. He is a big fan of sports and travel, also.
New Posts
Stay in the know
Get special offers on the latest news from AVADA.