Top 41+ Best Dropshipping Products to Sell in 2023
Dropshipping is one of the hottest eCommerce business models to try out. You don't need a big budget to start, and the process is as simple as it can be. Simply create an online store, then import products to your website and start promoting campaigns on social media and search engines. You are ready to make money!
But it is not that simple since you need first to identify what you are going to sell. The niche you select can determine your dropshipping business success. And you have the tools to choose just the right one. Whether you are going to ride the trend wave or select the niche that a few people choose, I have many suggestions for you to consider, 41+ examples, to be exact.
So let's dive in and see the best dropshipping products to start selling!
Which products should you dropship?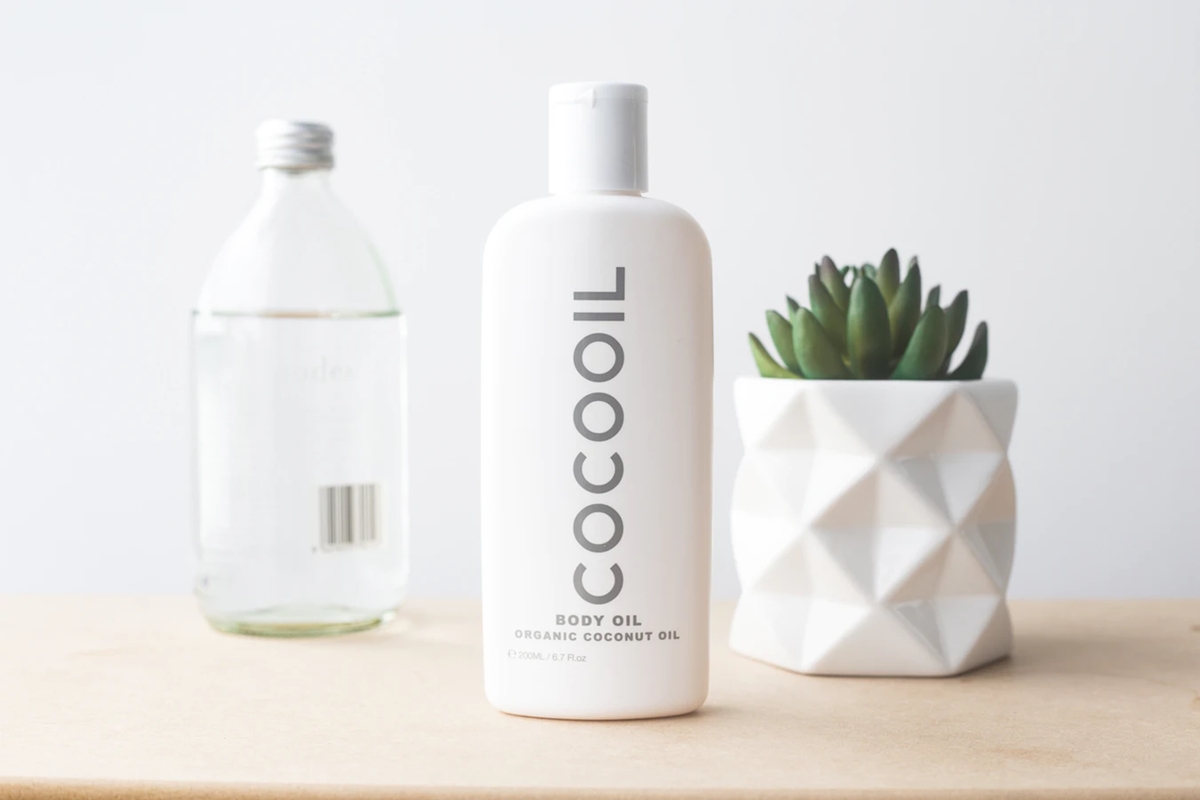 Before we get to the list of killing dropshipping products, let's get to know which types of products that sell the best when doing dropshipping.
Dropshipping is mostly about the way you promote your products. And the way you present your products on social media or your site is the way people will like your products or not and make a purchase. So the process of buying is kind of impulsive, and you can take advantage of that.
You should have interesting products, make your ads attractive, and keep the price low enough to gain attention. The better you use these three factors, the more viewers and buyers you can get.
A simple formula for success with dropshipping products is like this:
Successful dropshipping = Interesting products + Impulse buying + Quick purchase process
What types of dropshipping products are better?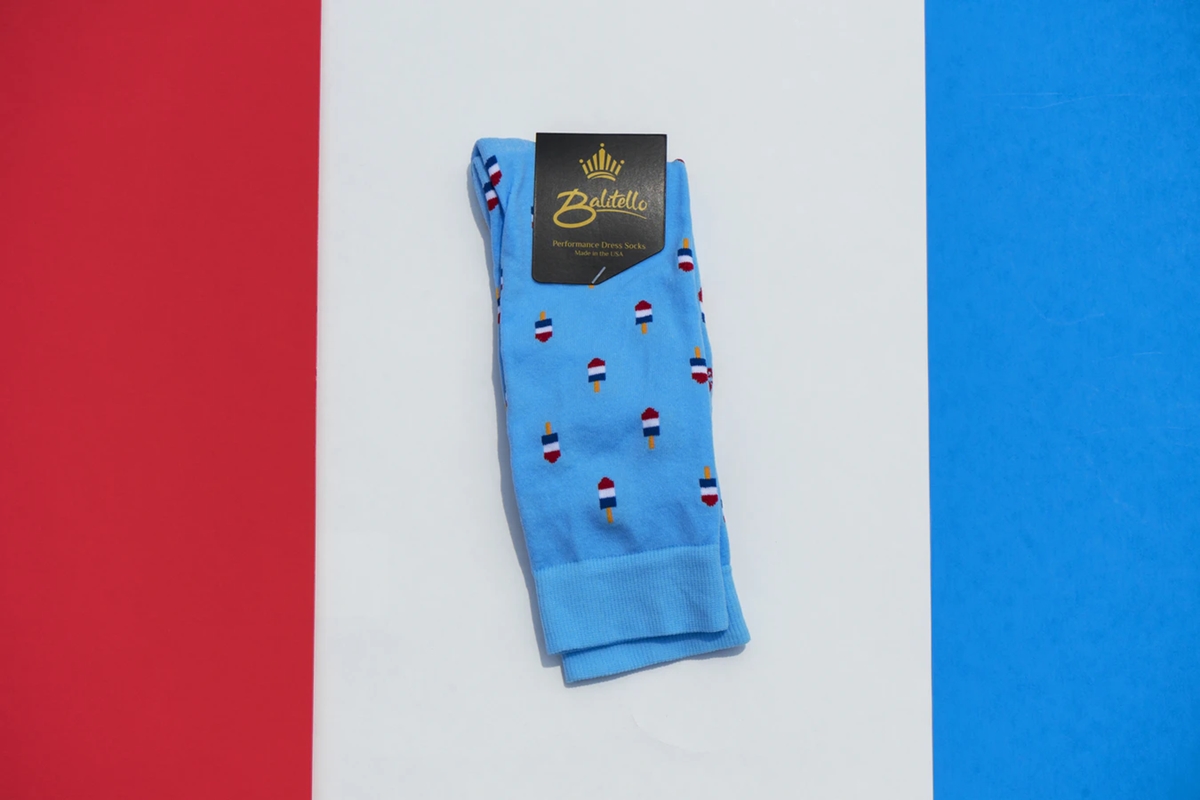 The best selling dropshipping products should be interesting, and I often divide them into these three categories:
Useful products: You know the power tools ads on TV that you cannot look away from? Even if the price is a little bit high, useful products can always be sold like pancakes. Show them in action through product videos; then, people are persuaded to buy even more.
Cheap and interesting products: They are often under $10, look cute, and can help with some of the daily problems in life. Think of stuffed toys, keychains that can start a fire, smartphone covers, jewelry, pet products…
Rare-to-find products: Something that the buyers cannot find on Amazon or eBay. The US-based viewers can always double-check the price on Amazon or other eCommerce stores, so having rare-to-find products online gives you a pricing advantage.
These products may be in niches, may be trending, but you should keep a balance between these two factors. Having enough trending products and specific niches is the best strategy to keep your store profited while doing dropshipping.
Top Trending Dropshipping Product Niches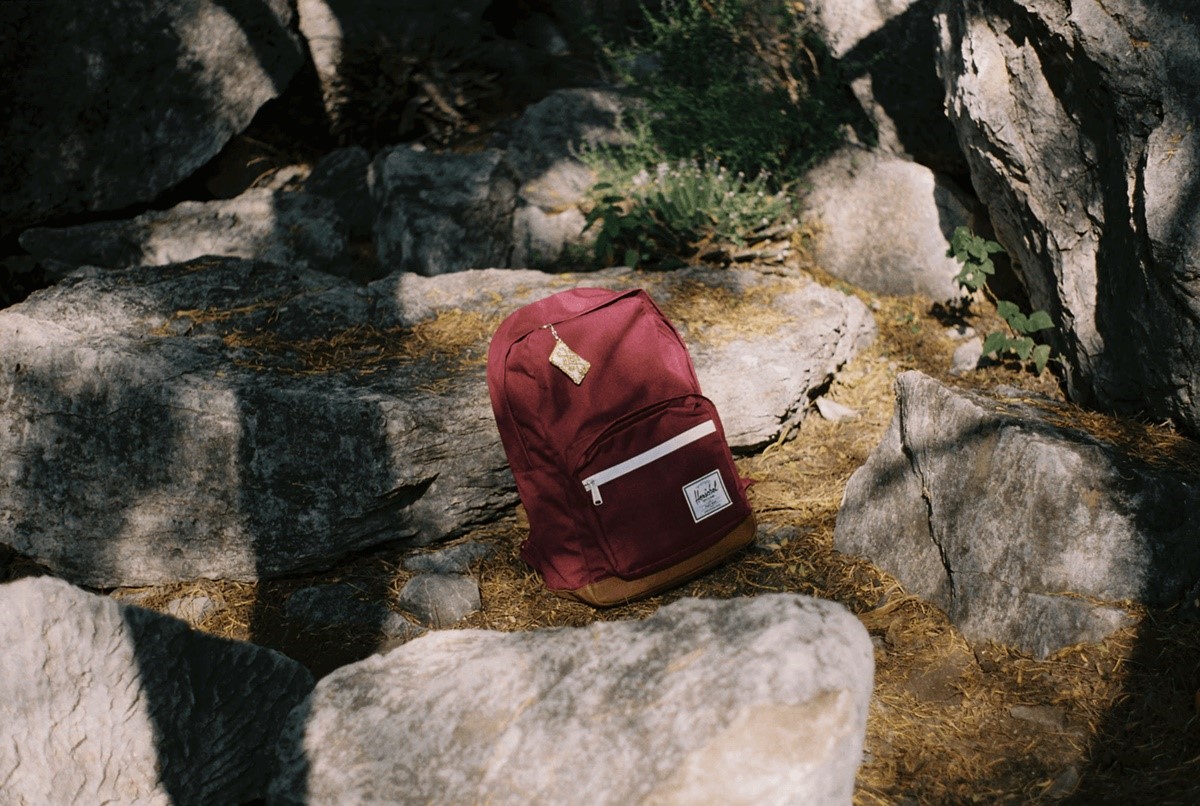 These niches are all over the internet and focusing on the right on for your store can take your business to the next level. Simply find a niche that suits you, pick interesting products, and you can start putting them on the market for your targeted audience.
Dropship Tech products:
The demand for tech products is ever-increasing because of new and innovative products that keep making people's lives better. During seasonal promotions, they are often the best-sellers for you because many would like them as gifts or presents.
Dropship Lifestyle products:
Many dropshippers are earning a six-figure income by selling lifestyle products. They are often cheap and interesting, which suits impulse buying perfectly. You just need to get some attractive products that people like and produce exciting ads to promote them.
Dropship Beauty and Health products:
People are getting more used to using beauty products all the time, both women and men. Beauty and anti-aging products are very popular nowadays and people tend to test them more frequently. That is your chance to introduce your new products to the market.
Dropship Fashion products:
The most common niche to do dropshipping, if you sell fashion products, there is always a long list of suppliers that are available to help in Asia, Europe, or the US. The services are diverse as well since you can print your designs, hire designers, or elevate your own brandings to do more than just dropshipping.
These niches are actually still too vague to start, but you get the idea. And in the next section, we will go even deeper into the sub-niches that you can dropship for best results.
Here are 41+ Best dropshipping products to sell
After some research, I have gathered a list of the most profitable dropshipping products that you can sell. The strategy to sell is each kind of product is based on your preferred method, but social media and search engine marketing is still the holy grail to help you make tons of profit.
You want to Find Dropshipping Products to Sell, you can try:
1. Sell The Trend: Easily navigate an Enormous database of products that are being sold on High Traffic Drop Shipping stores today.
BigSpy is a great tool that allows you auto hunt all Facebook.ads people tracking in a minute. Because the system automatically picks winning or trending ads daily.
Jungle Scout: the best Amazon product research tool on the market. Including a service for new sellers, a service for existing sellers, as well as a service for brands and agencies.
Tech products
Tech products don't always have to be so innovative that they can change the customer's world. Sometimes, they just have to be in the right style and people are already willing to buy them. So when looking for tech products to sell, don't just look at features, but at appearance as well.
1. Magnetic Charging Cable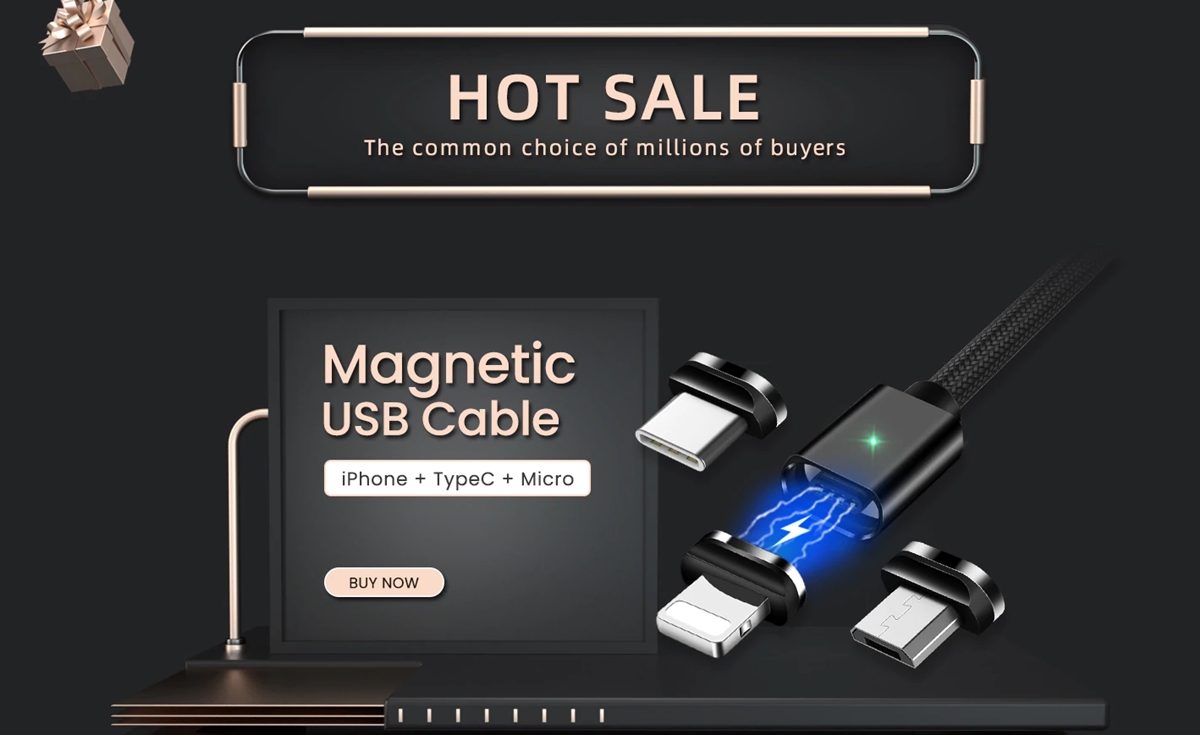 The magnetic charging cable is a great find of this year for dropshipping products. This small device can easily help users switch between USB D, C, and thunderbolt types. The cable has seen very good popularity in the last year and you can sell it for a price of $8 to $15.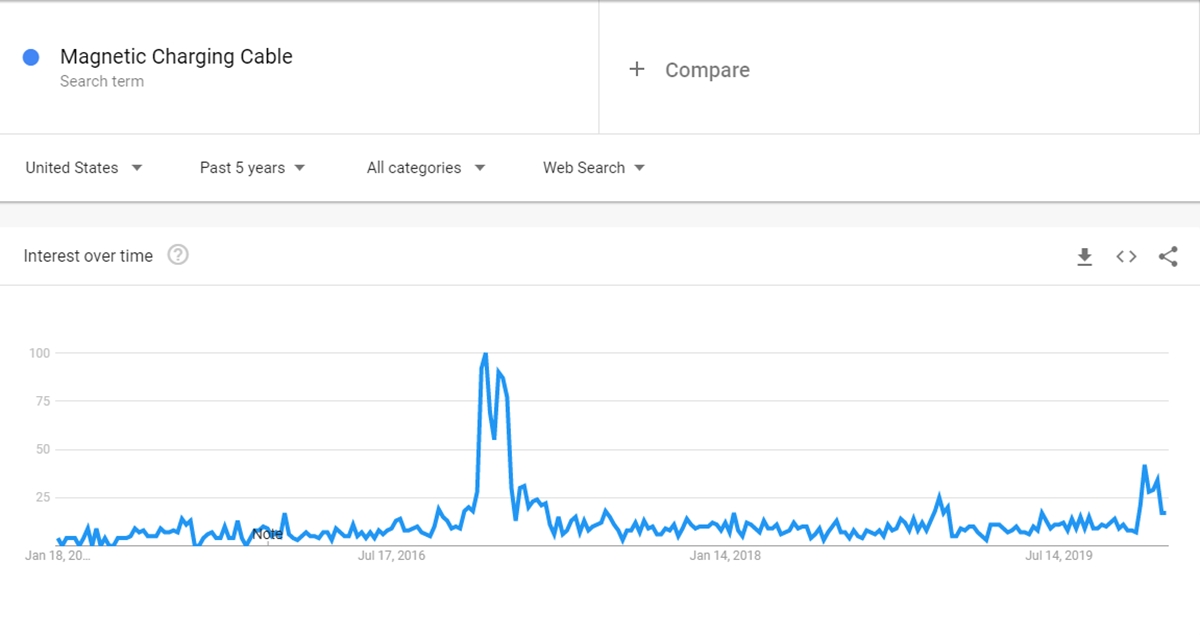 You can find suppliers from AliExpress or DHgate to find the best items to dropship. I've already seen many suppliers available that can provide original cable for your business. The prices therefore can vary for all too.
2. Portable Mini Air Conditioner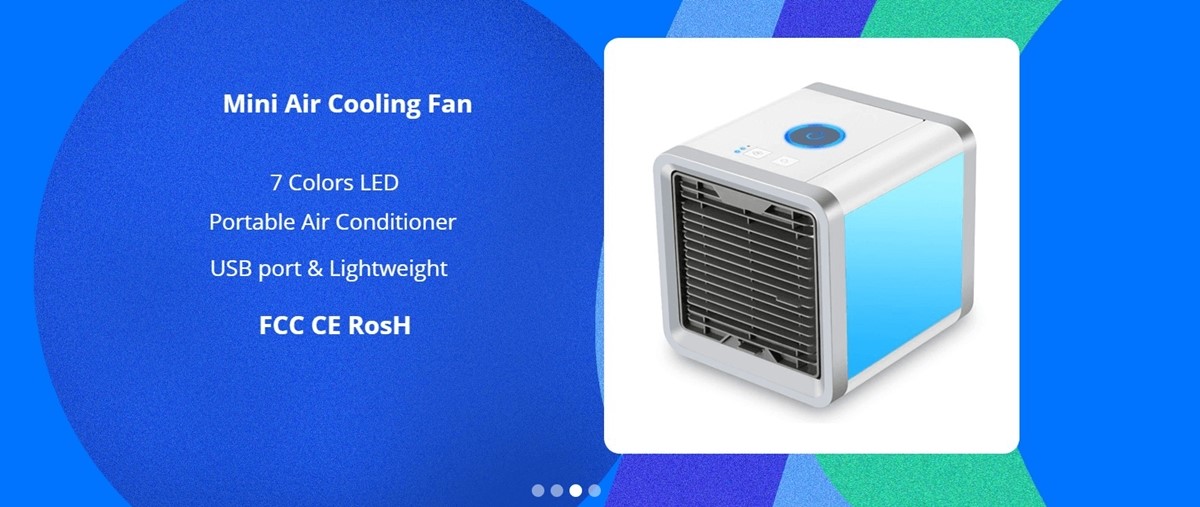 A portable air conditioner is a great seasonal product that you can sell for a profit in the summer. If you are selling in countries where the temperature is so warm that it is unbearable, this item can perform very well. On AliExpress, the product is available for $20 and you can easily sell it for $50 to keep a healthy profit margin.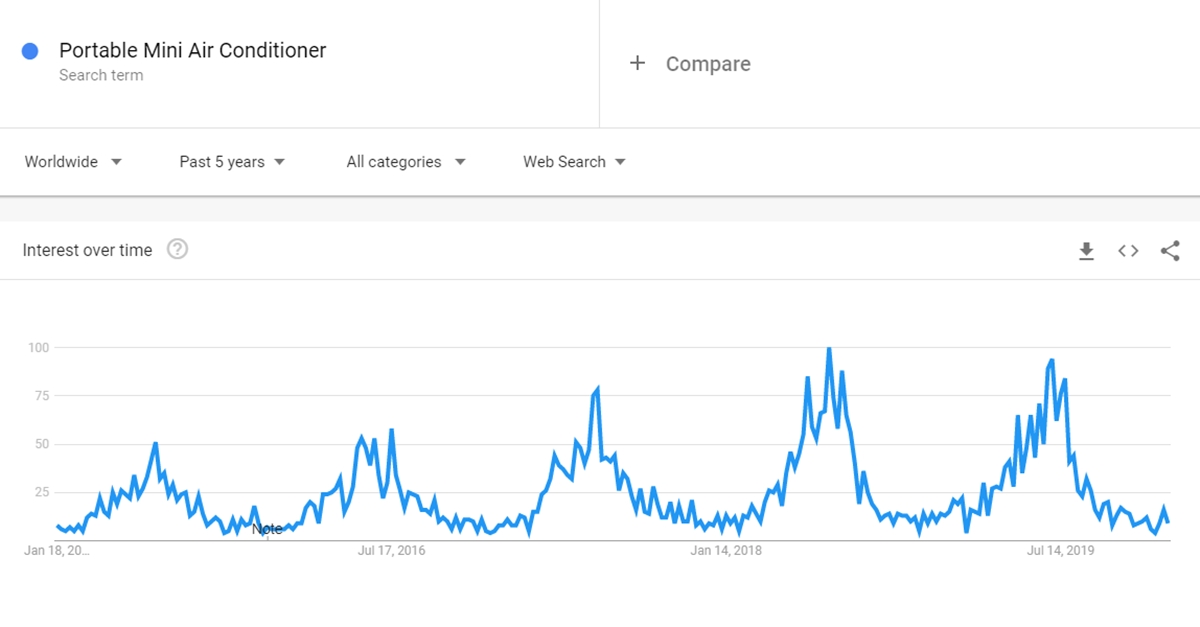 You can see the trend rising more and more each year on Google trends. Portable air conditioners are getting more and more relevant since summers keep getting hotter. Just find five-star rating suppliers with at least 100 minimum orders on AliExpress and you are good to go.
3. Pocket Language Translators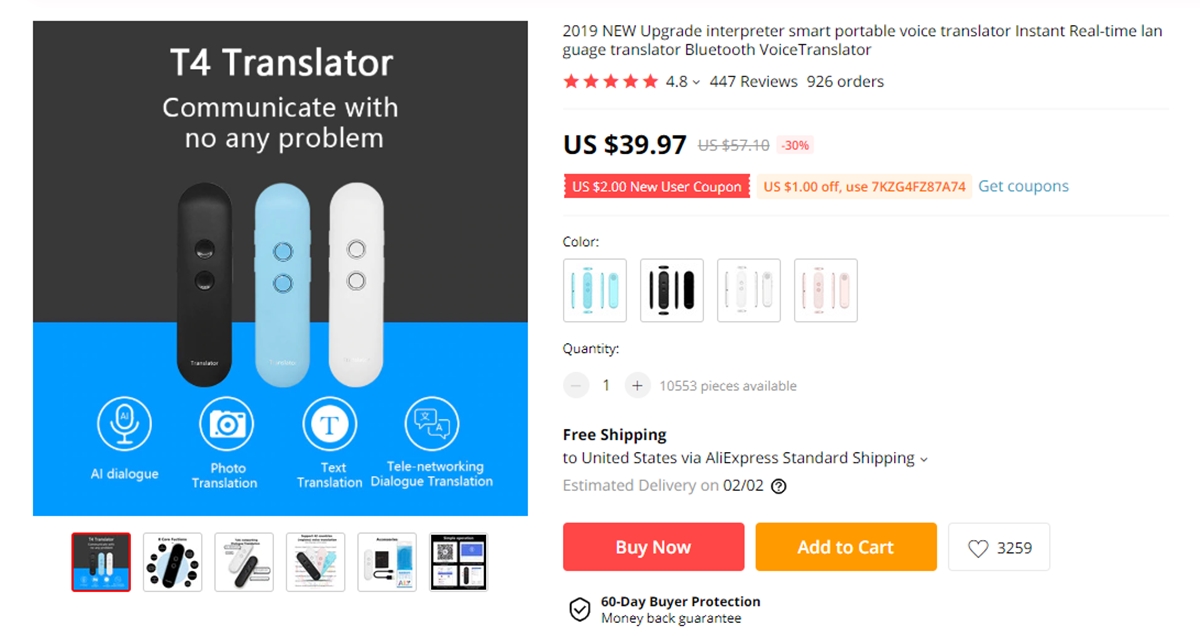 With people picking up the trend of traveling more and more throughout the years, Pocket language translator is a great product to provide to tourists and travelers because they can instantly translate user language.
The products mostly come from China and can translate into 34 different languages. This is a great savior for travelers who find themselves in the middle of a local community. It is available for around $60 on a dropshipping site like AliExpress and you can sell it for $100 to keep yourself a good margin.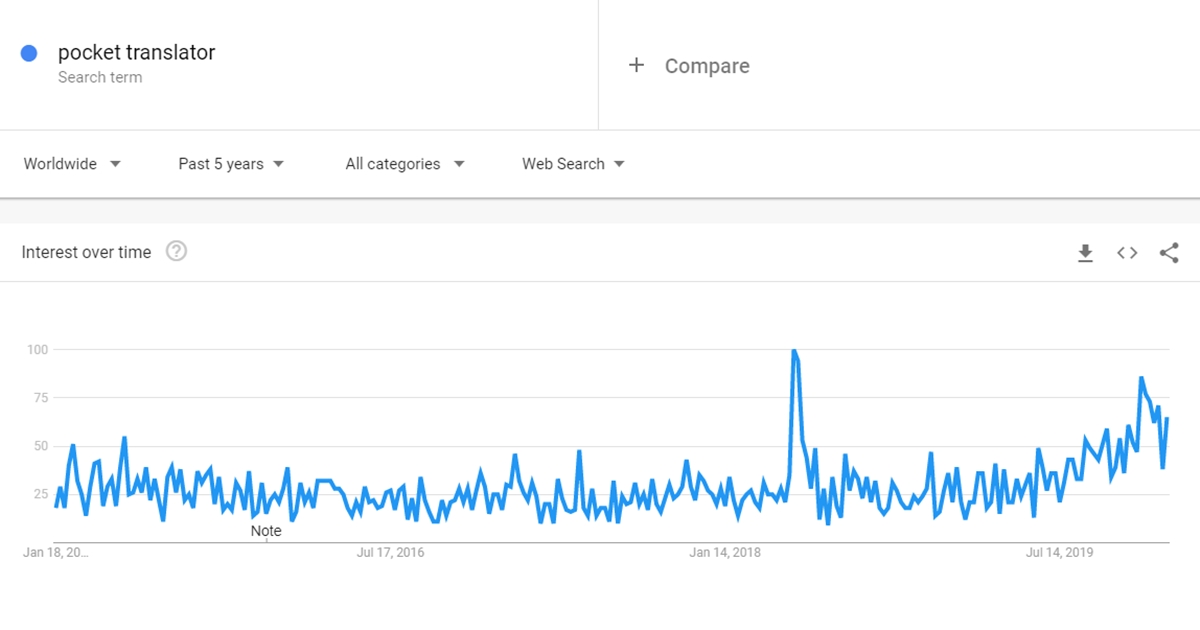 Smartphones have reduced the product's popularity quite a bit in recent years, but if you come to countries with poor internet service for foreigners like China or Indonesia, this tiny pocket language translator is still really handy.
4. Wireless Charger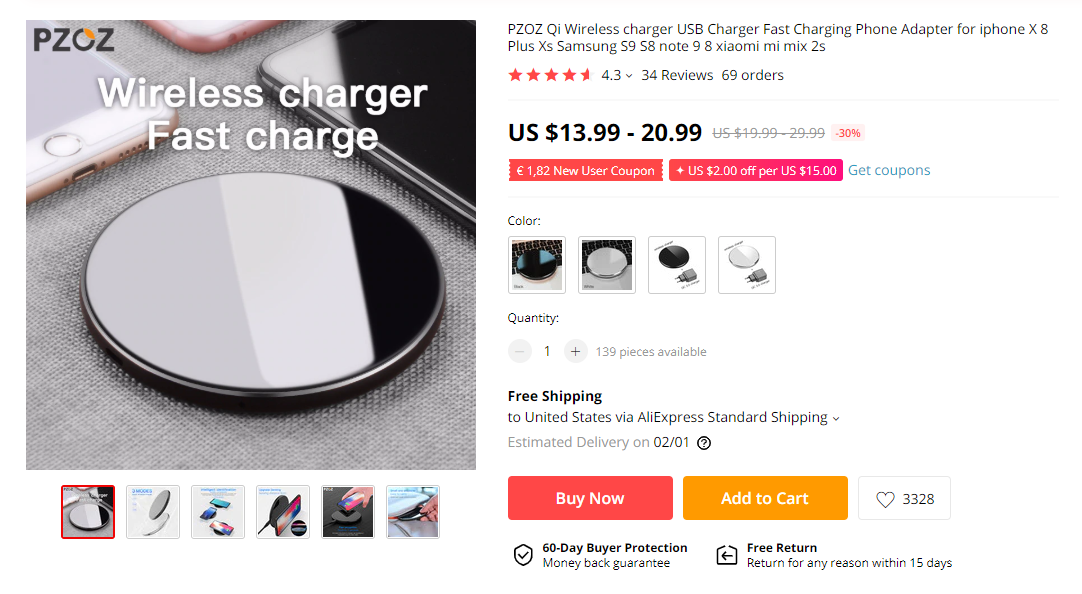 The wireless charger has been around since 2016, but since more and more phones now come with fast wireless charging, you can sell these items online more easily. These wireless chargers allow users to charge their smartphones within minutes and are available on all major eCommerce sites for a few hundred dollars.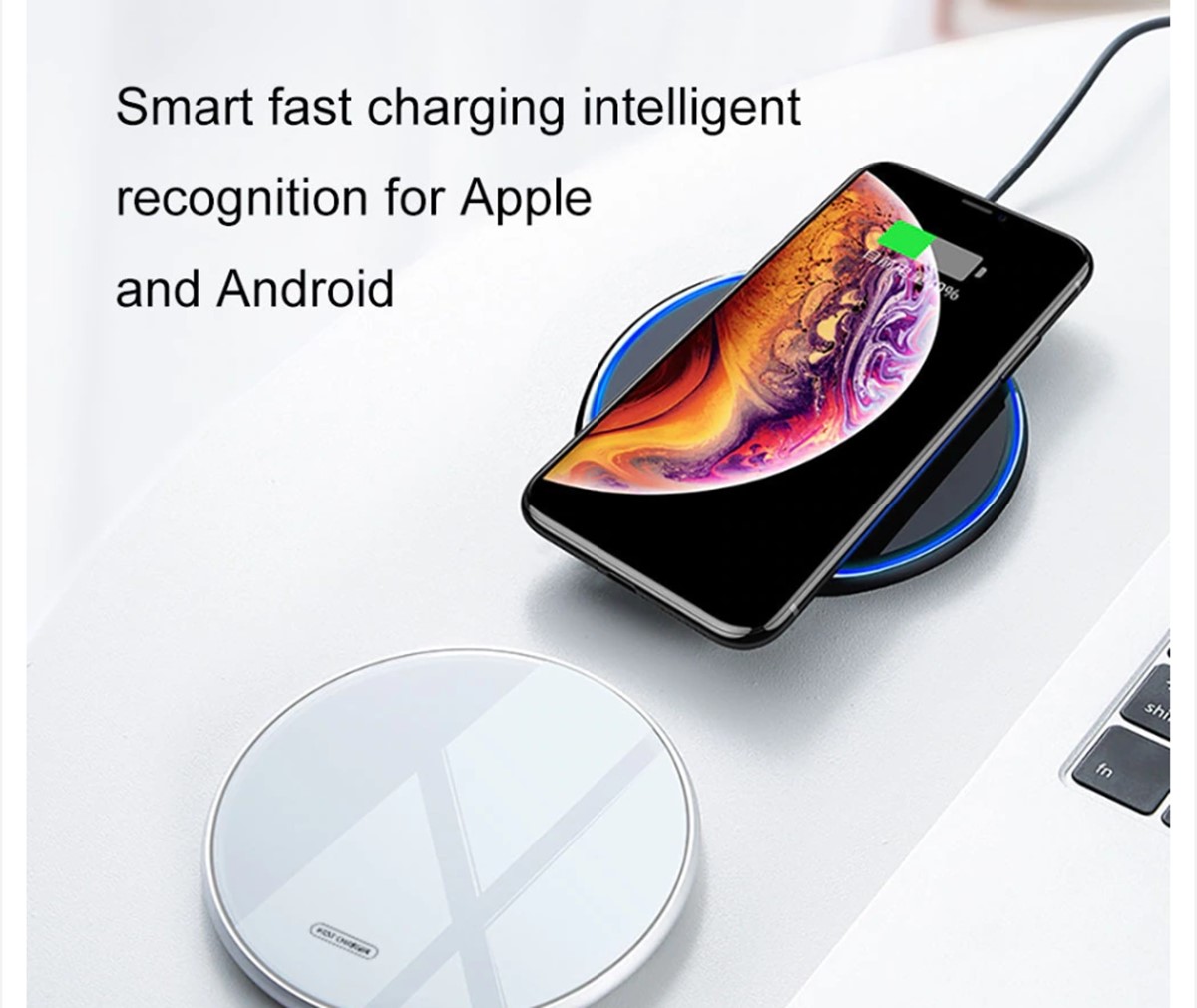 Quality is a major concern of buyers, because most of the products come from China so customers trust plays an important role if you are offering this product. Try to get the best quality wireless chargers from five-star rating suppliers with at least 100 minimum orders and you will be selling these items in no time.
5. Mirror Alarm Clock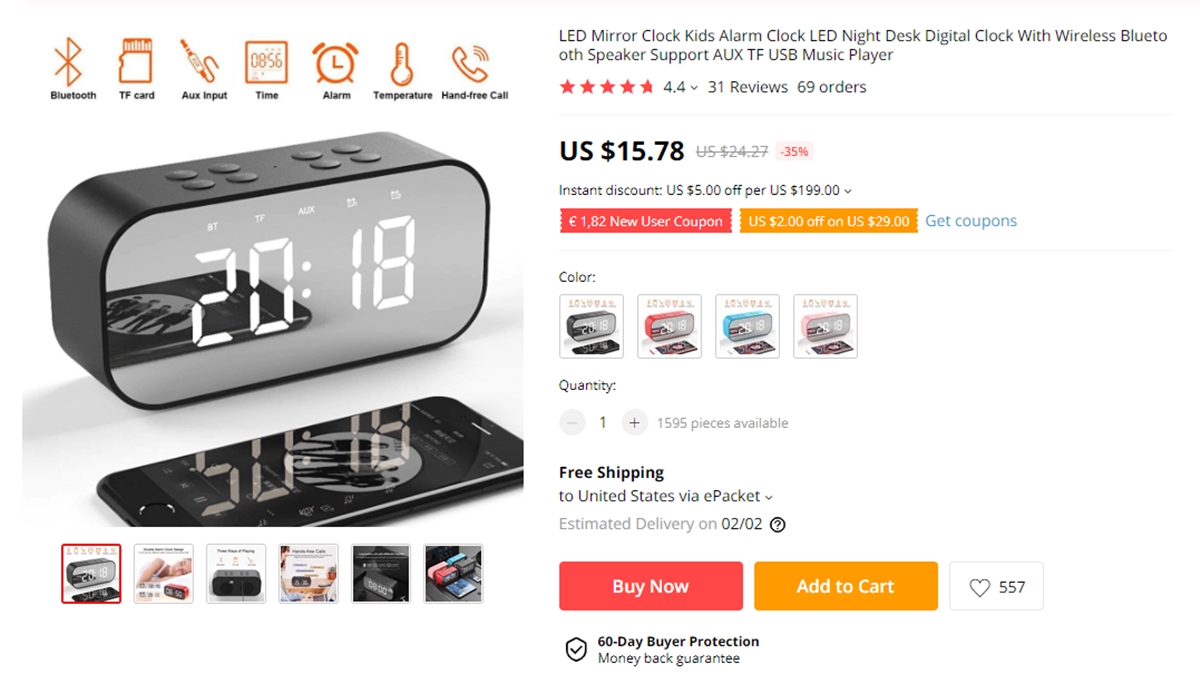 The touch-enabled mirror alarm clock is a great multifunction device that can be used as an alarm, a mirror, and even a night lamp. It is great for every space and can be a device to have in a small children's room who sleep alone.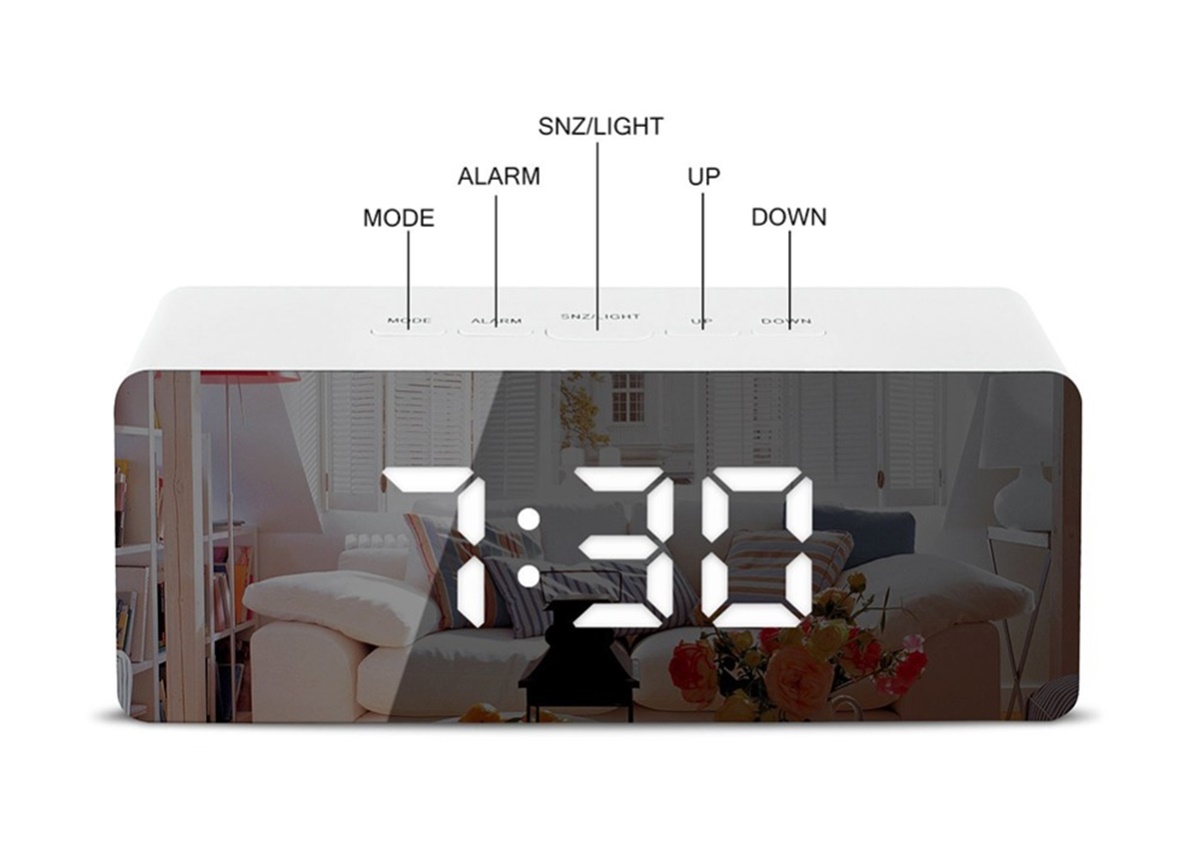 You can get this alarm clock with free shipping for $8 and sell it for $20 to keep a decent amount of profit. The product is not impacted by the season so you can start a marketing campaign right now and see money rolling in.
6. Moon Lamp
Bring the moon to your house and watch it at night. With the moon lamp, you can see the moon in close up and have a good night's sleep with the moon by your bedside.
The product is available at a low price and is available with free shipping. It has seen a great demand on social media so it is a hot product to do dropshipping . You can find these lamps available for around $12 on AliExpress and then resell at about $30+ in the US.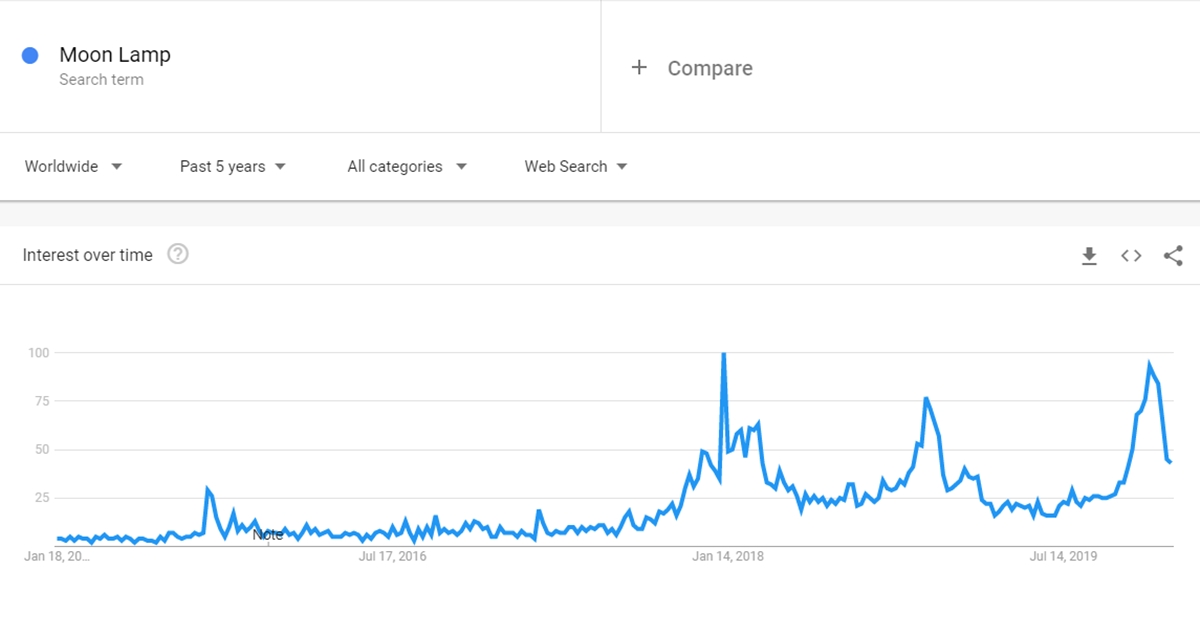 The lamp saw a great demand last year during the holiday season thanks to viral videos on the internet. The same is expected this year because it is still a great decorative touch for any space.
7. Waterproof Floating Phone and Tablet Cases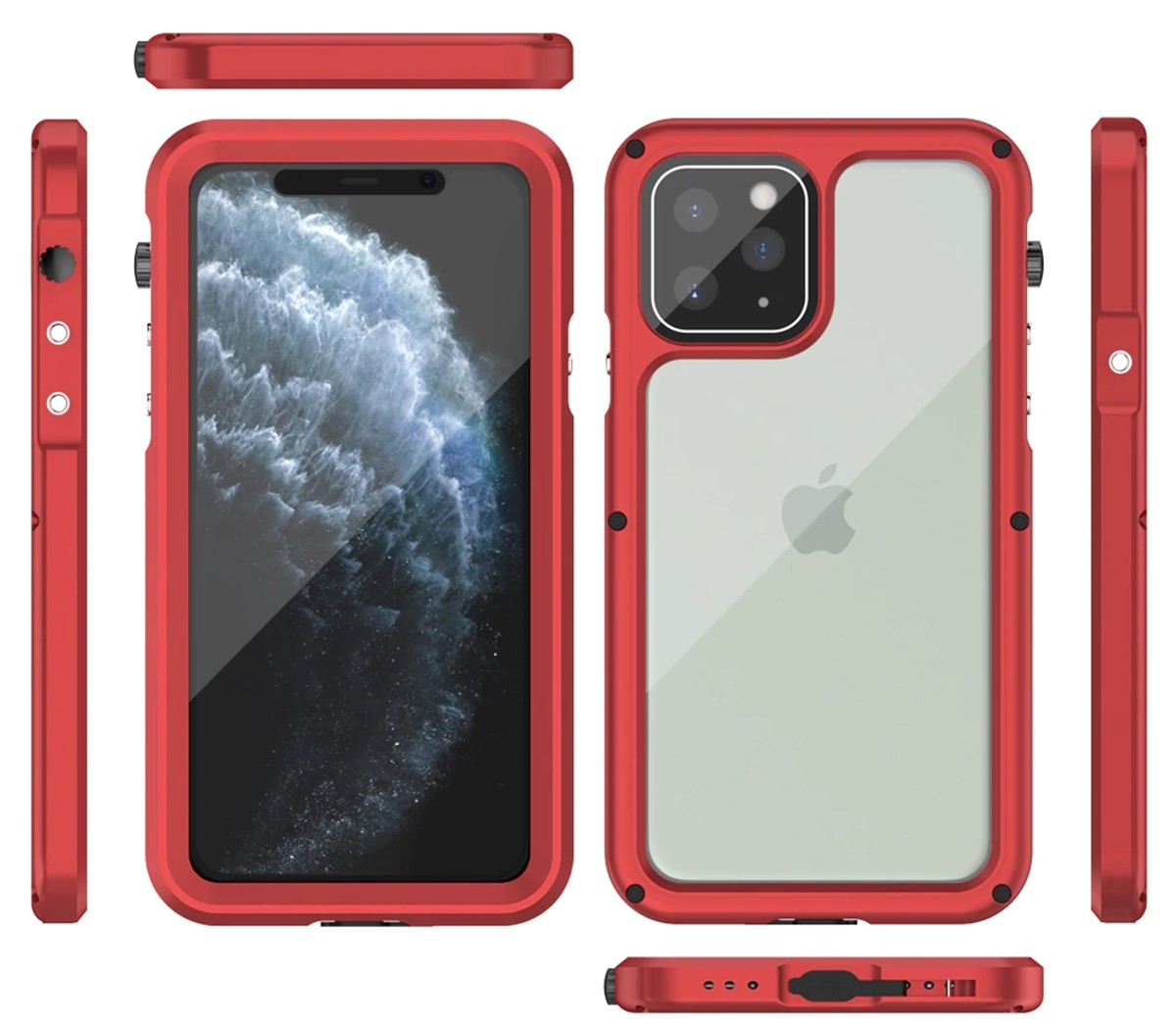 Wherever you go on a picnic or public places, the biggest fear is of getting your phone accidentally drenched in water. Most of our middle price range smartphones aren't waterproof, so if they fall into a swimming pool, catch a rain, or even a toilet bowl, they will get ruined pretty easily.
The best way to prevent this is by using a waterproof case. As a dropshipping business, this is a hot item to sell. The product is available for only around $3 on AliExpress and you can easily sell it for $10+ on your site.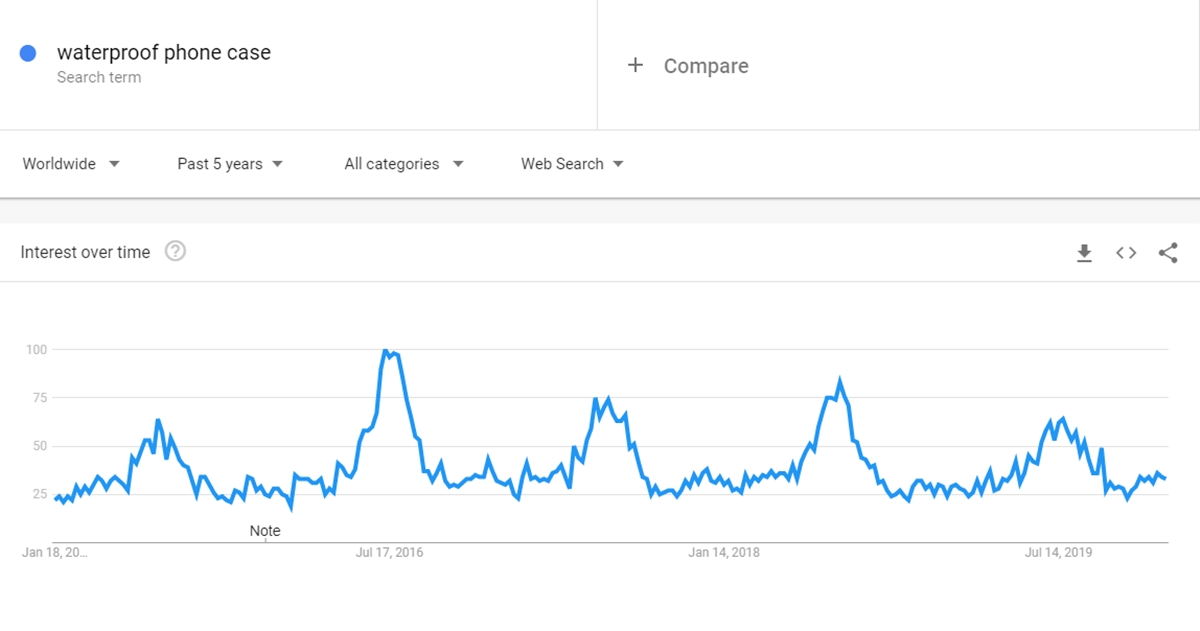 The demand for these products increases considerably during the summer season due to a higher chance of rain or going to seaside regions. Waterproof phone cases help protect people's phones and you can use this information for marketing.
8. Smart Watches

With phones keep getting smarter, smart watches have seen a steady gain of popularity during recent years. The rise of wearable technology makes people more comfortable with these devices, and more are considering them to be a part of their lives.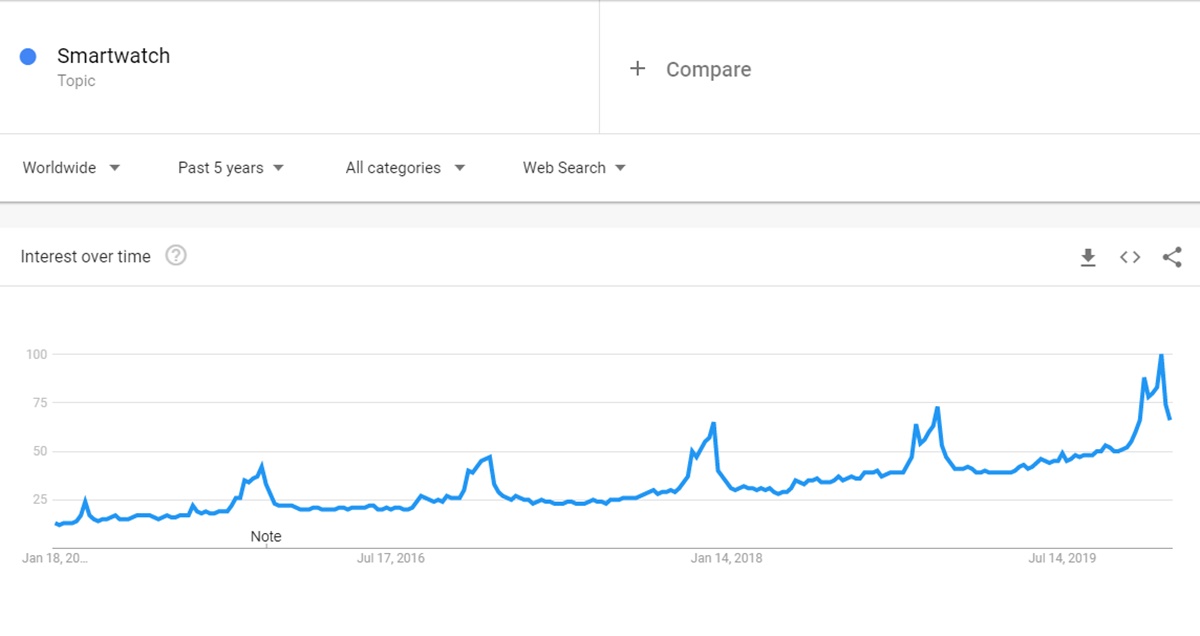 Smart watches aren't going anywhere soon, so if you are thinking about a profitable tech product niche, this might be a good option. The price available is usually around $254 on average and you can buy them for $50 - $100 on AliExpress. Competition isn't high as well, for now.
9. Bluetooth Speaker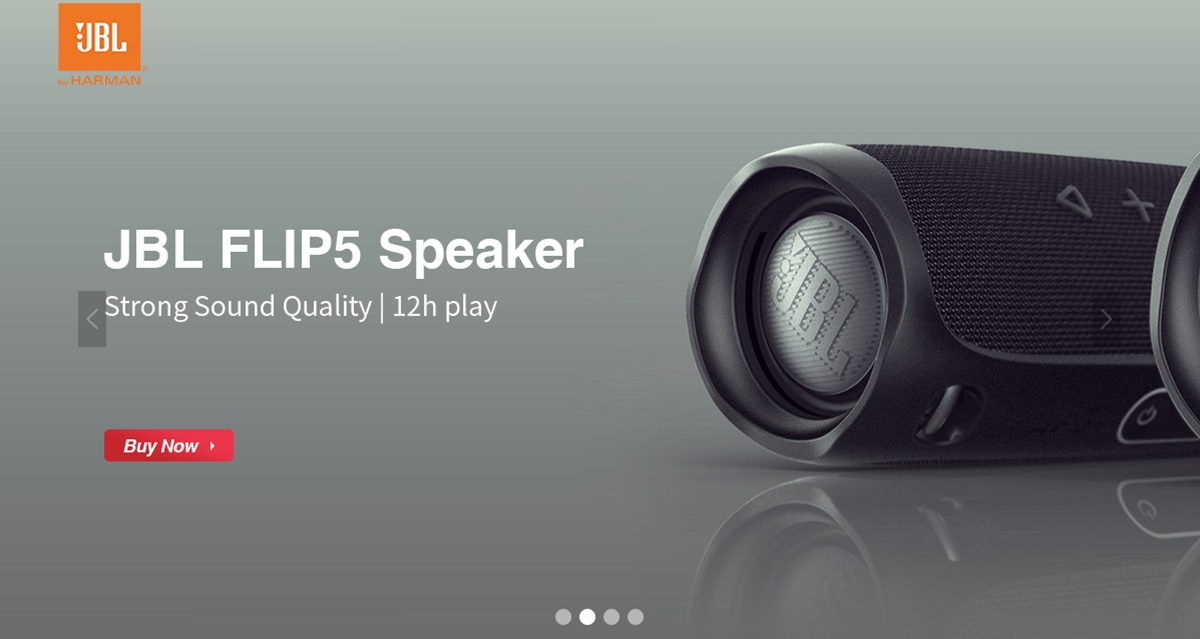 Bluetooth speakers are like boombox of this generation, they are light, stylish, and can provide high-quality sound for a room in an instance. And you have the ability to tap into the market with dropshipping.

But like other tech products, quality is a major concern for buyers. You can dropship products from JBL or Huawei for branding quality, but other names can make you profit as well if you know how to promote them right.
Bluetooth speakers are expected to see an annual growth rate of 11% between 2017 and 2021, so you should really consider these loud bad boys.
Lifestyle products
Lifestyle products are the things you never knew you need in your life. They can improve your lives and solve problems in new ways. What you need to do is find out which products can be trending and your dropshipping business can start selling these items in no time.
10. Neck Phone Holder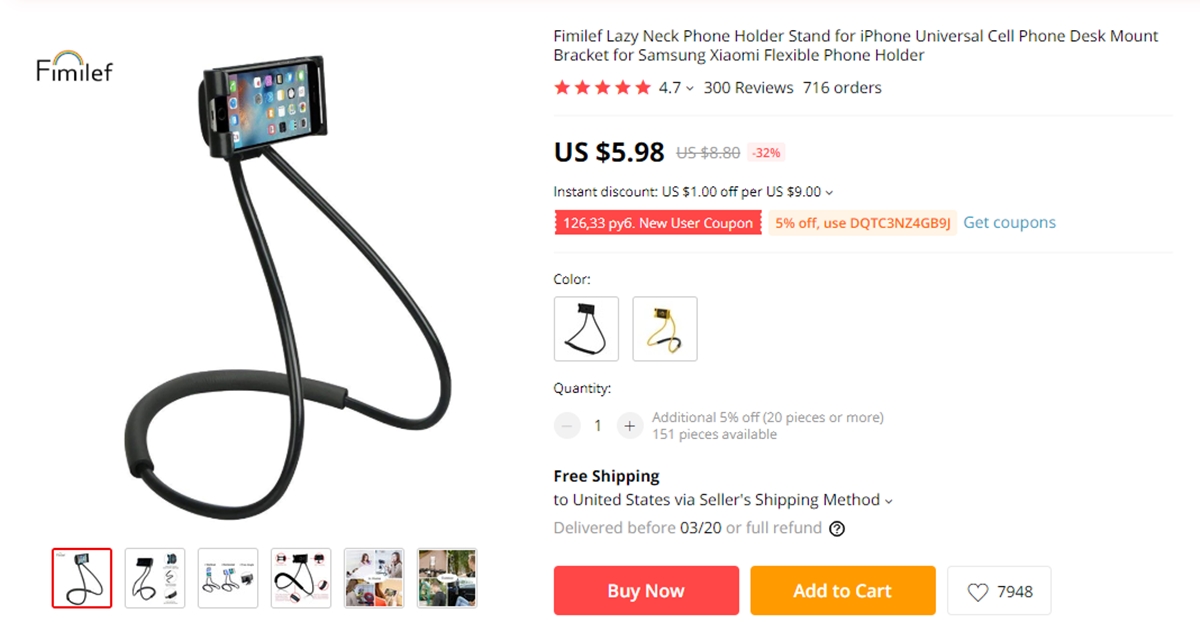 It is tiring to hold your smartphones all day. So people are looking for alternatives and neck phone holders suddenly get a lot of demand from the buyers. It is a neck phone holder that will keep your phone in one position, in front of your eyes.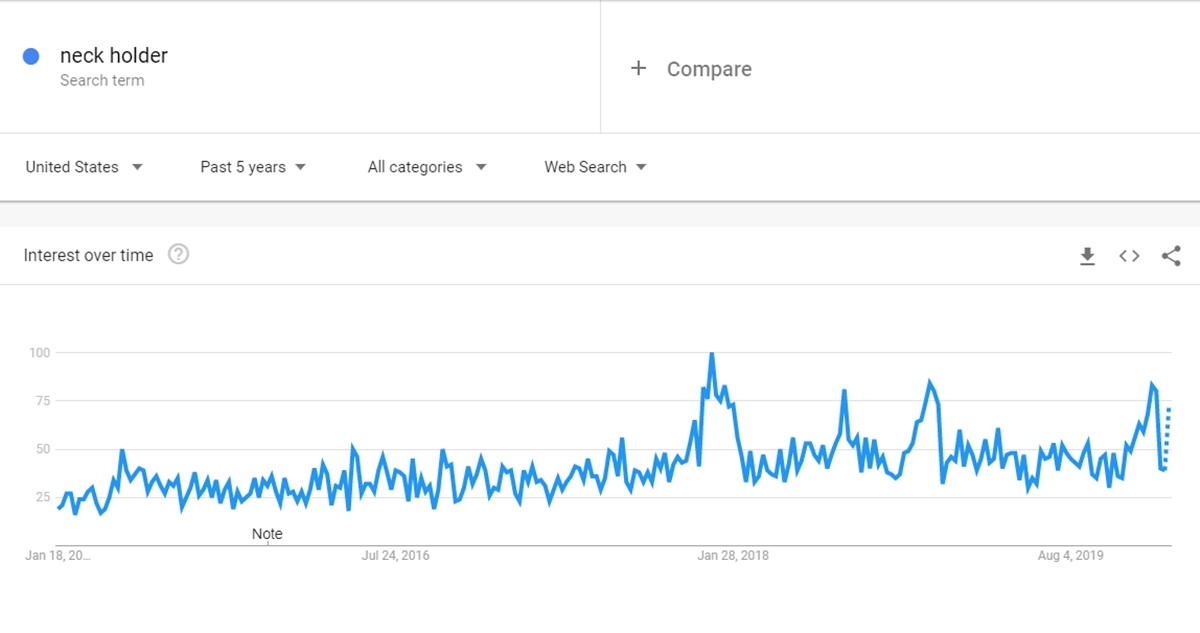 You can even do chores while wearing this, and no one has complained about neck or shoulder pain. You can get these items for around $8 on AliExpress and easily resell for $16 on your site. This gives you a good margin to keep your dropshipping business running.
11. Posture Corrector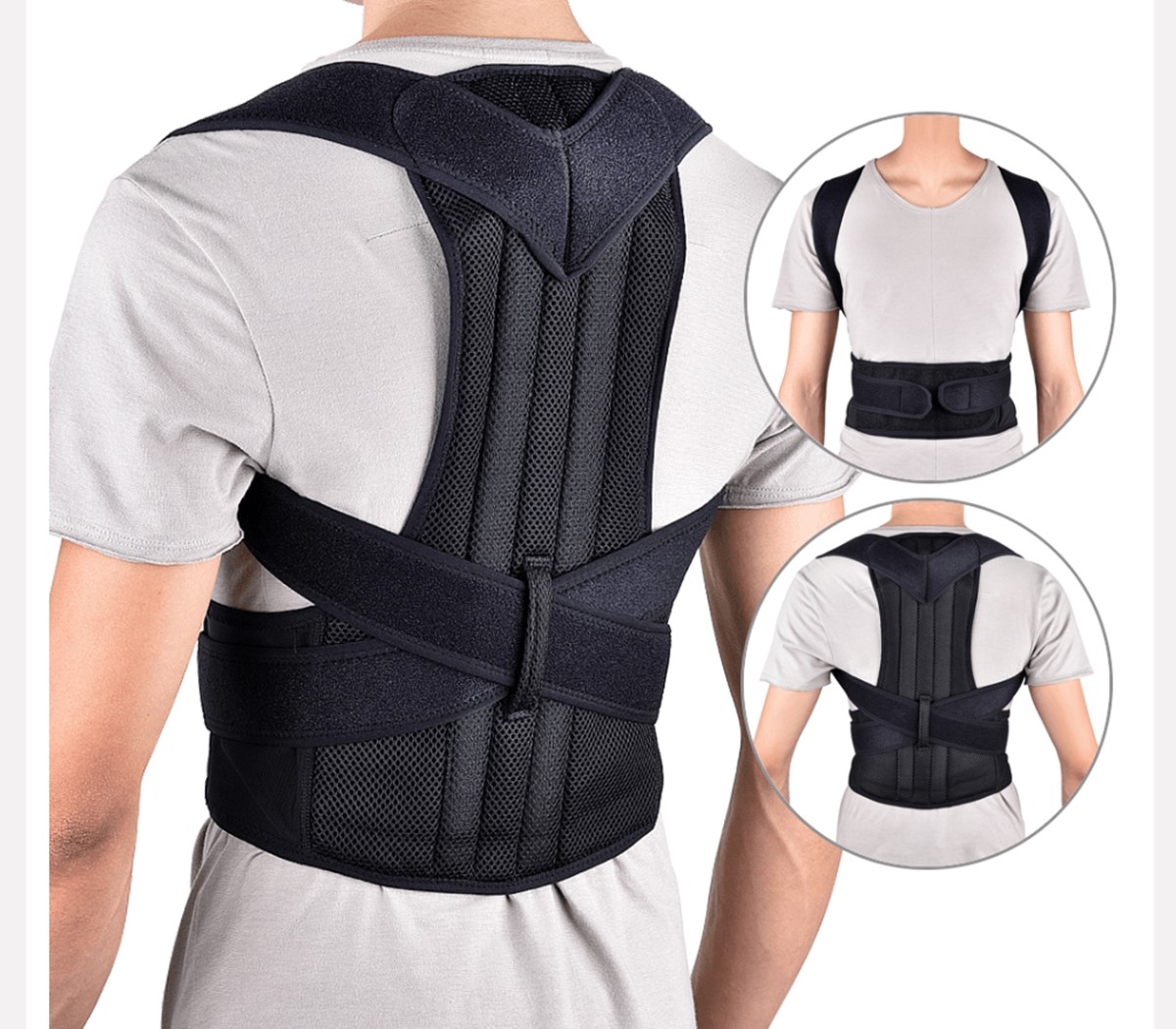 People tend to sit so much these days that they all have posture problems. Posture corrector not only keeps you healthy but also boosts the confidence in your body. Which is why this is a great product to dropship.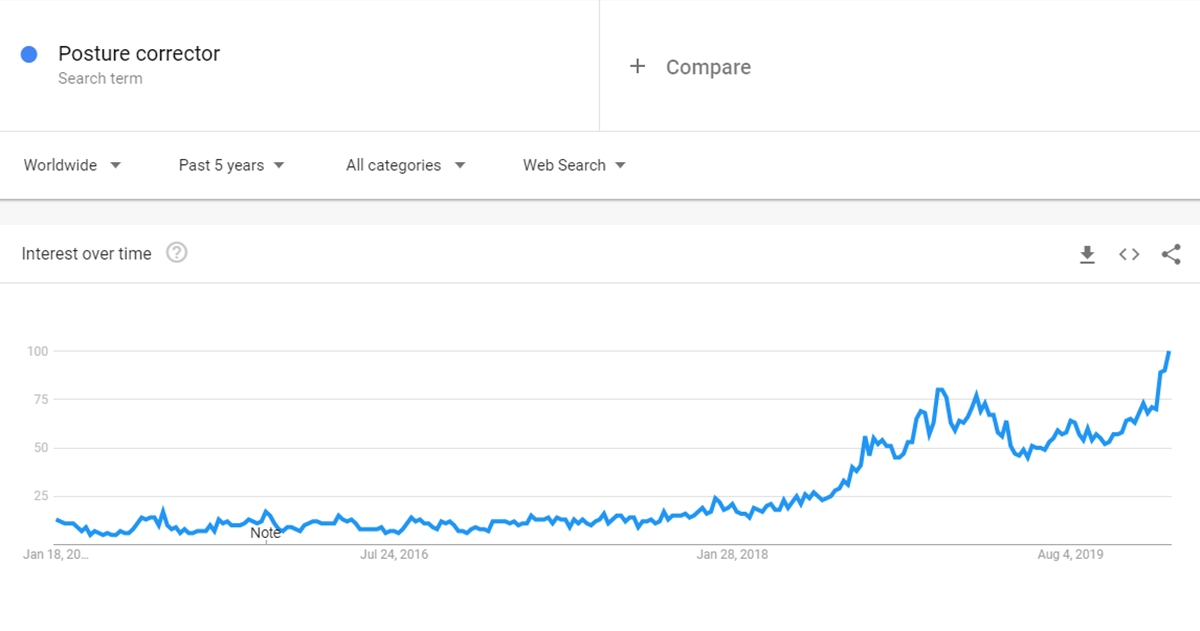 The posture corrector device has seen great demands in the last few years. Now, many eCommerce stores have provided the items and you can get them for $12 on AliExpress. Then you can easily resell for $30 and keep a handsome margin while providing a great product to help people's lives.
12. Waterproof Shoe Protectors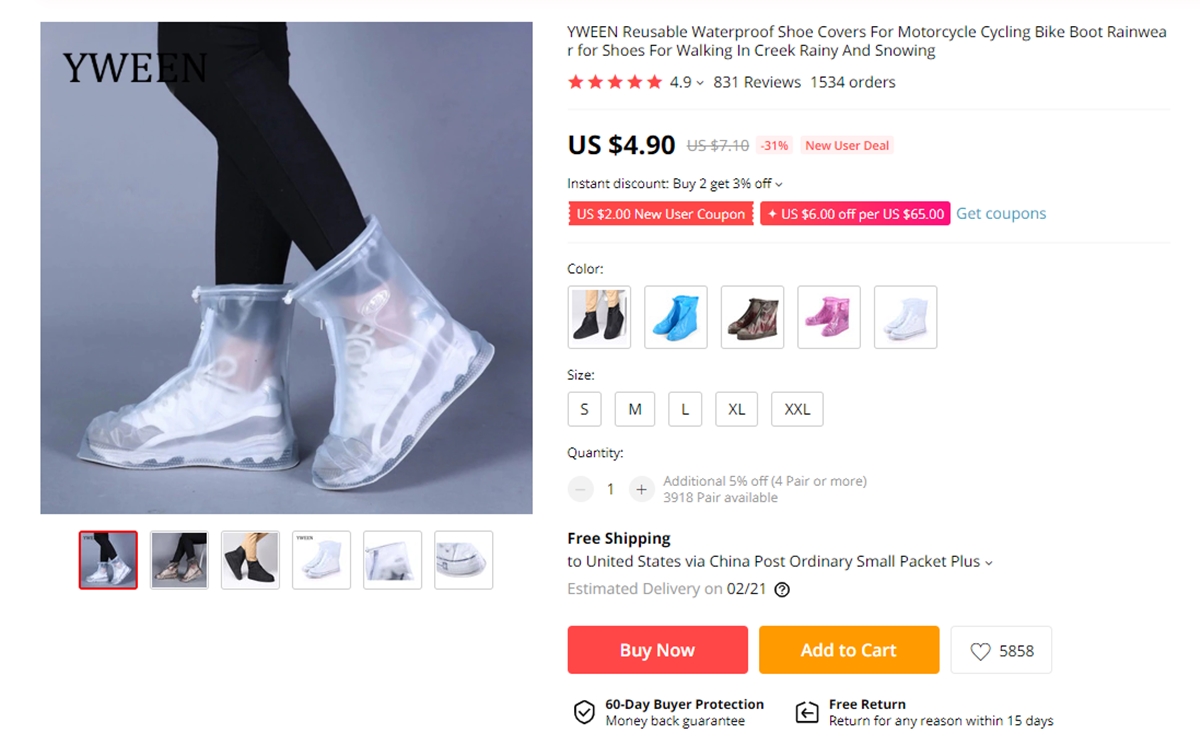 When the rain comes, it is always hard to keep your shoes clean while walking on the street. And in countries where the levels of rainfall are high, these waterproof shoe protectors can be life-saver for those who like wearing white shoes.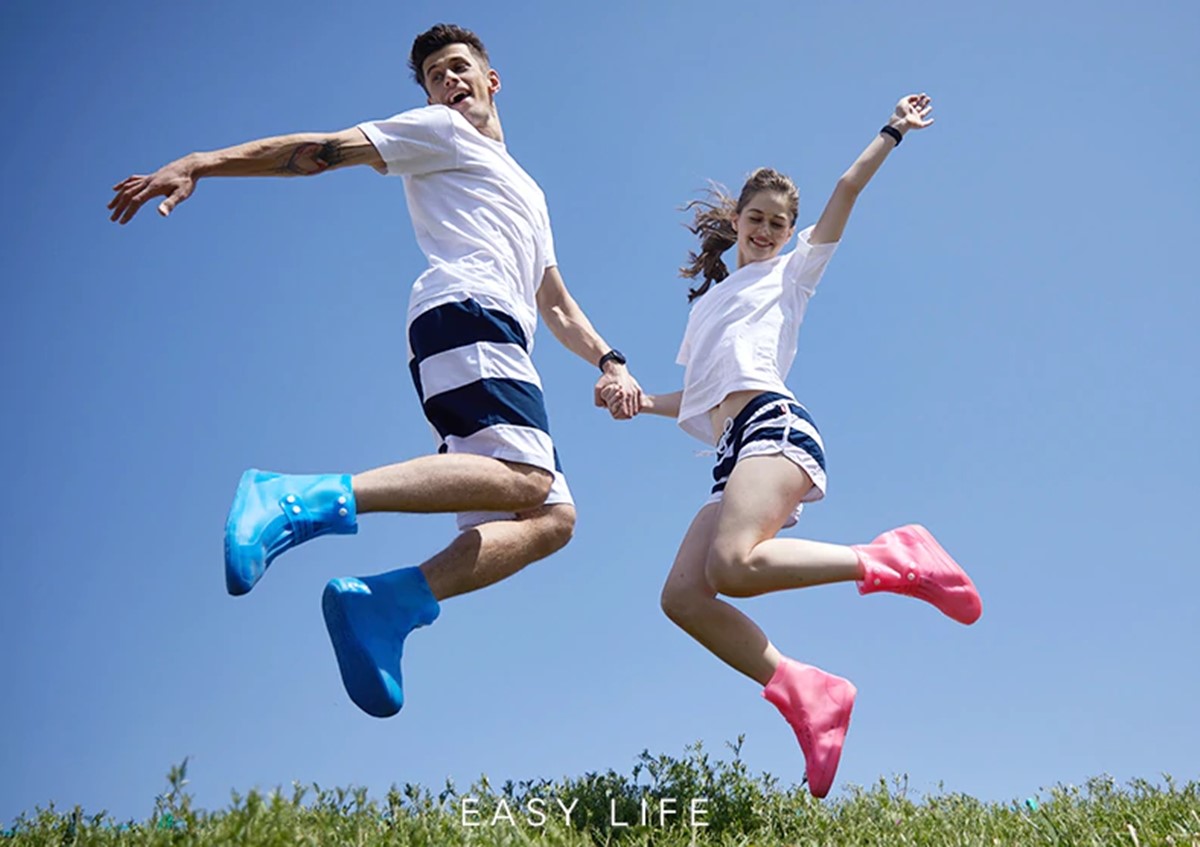 The products become more popular during monsoon seasons, and you can target the countries with most rainfall like New Zealand, England, Malaysia, Singapore. The shoe protectors are available for $5 and you can sell them for $15 through dropshipping, remember to sell them to the countries that have buying power.
13. Desktop Punching Bag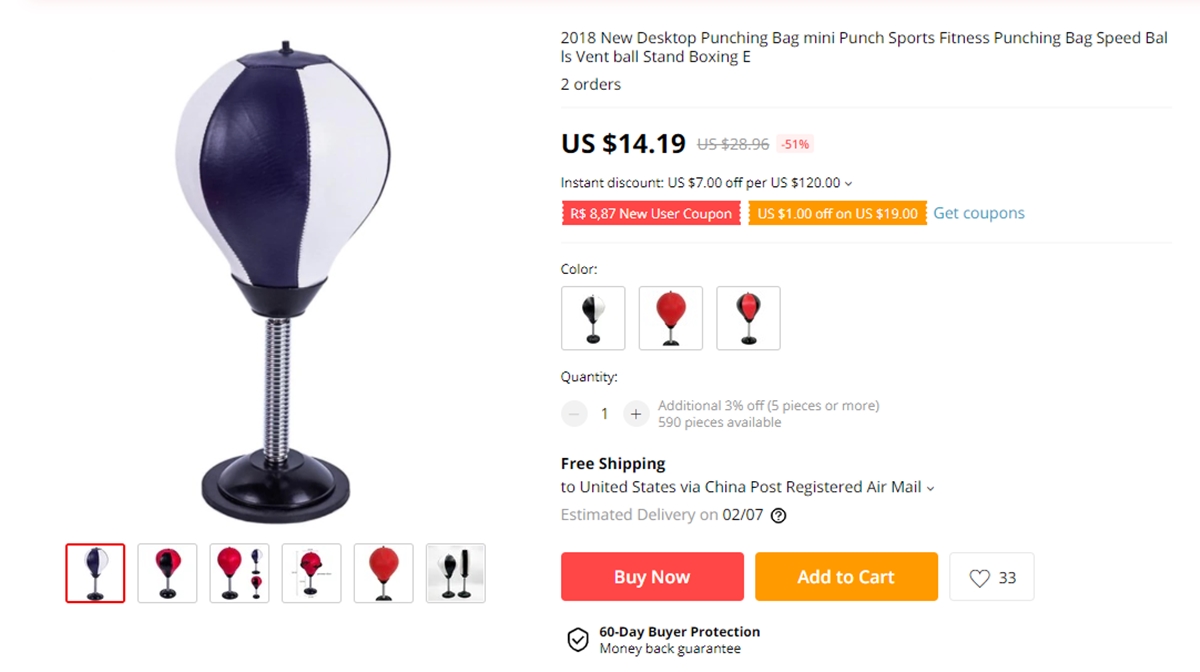 Are you feeling frustrated at work? Desktop punching bags can help you release your inner stress in a fun way. They have been in good demand since they were introduced to the market by Wish.com. Since then, many eCommerce stores have picked up the trends as well.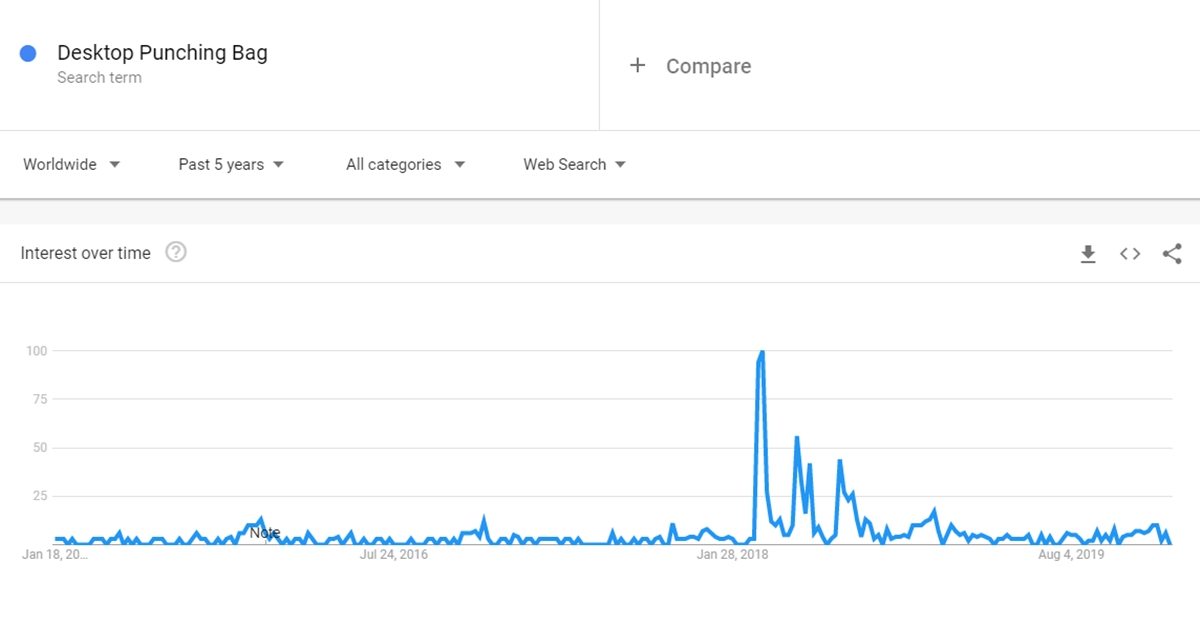 These punching bags are available for around $10 and can easily be sold for $20 or more. They are best to be sold through social media, and you can keep the prices low but still make a decent amount of profit.
14. Scalp Massager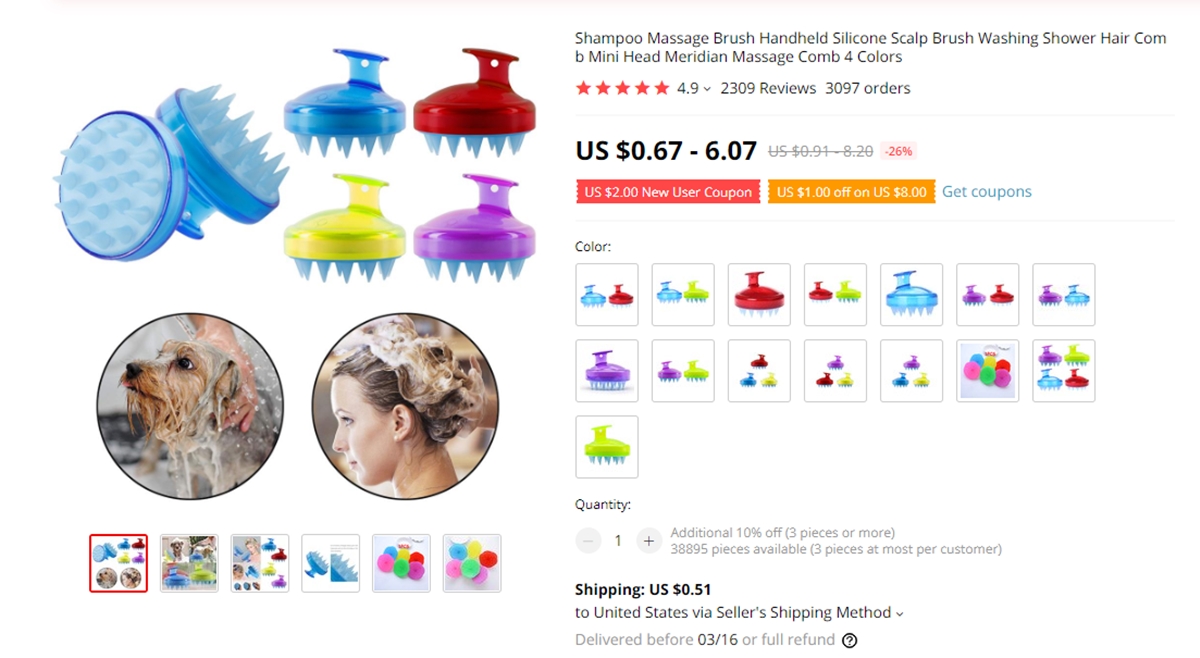 Scalp massager is a product with odd shape yet has high-demand because people need it to comb-massage during the shower. On Black Friday, it became a best-selling product and received my attention for the potential of being a high-profit item to dropship .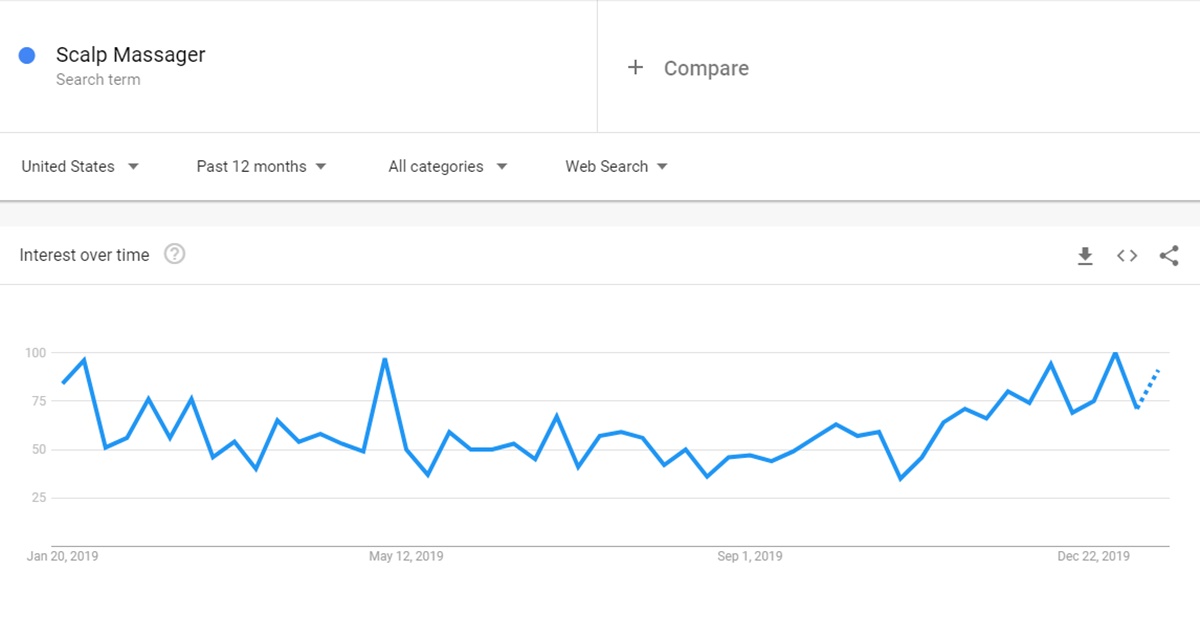 The product is available for $3 on AliExpress but you can resell for $10+ considering how long people can use it and the value for people's health. Google Trends show a sharp rise for the product in the last year, so we can expect this scalp massager to keep going strong this year.
15. Mini USB Electric Vacuum Cleaner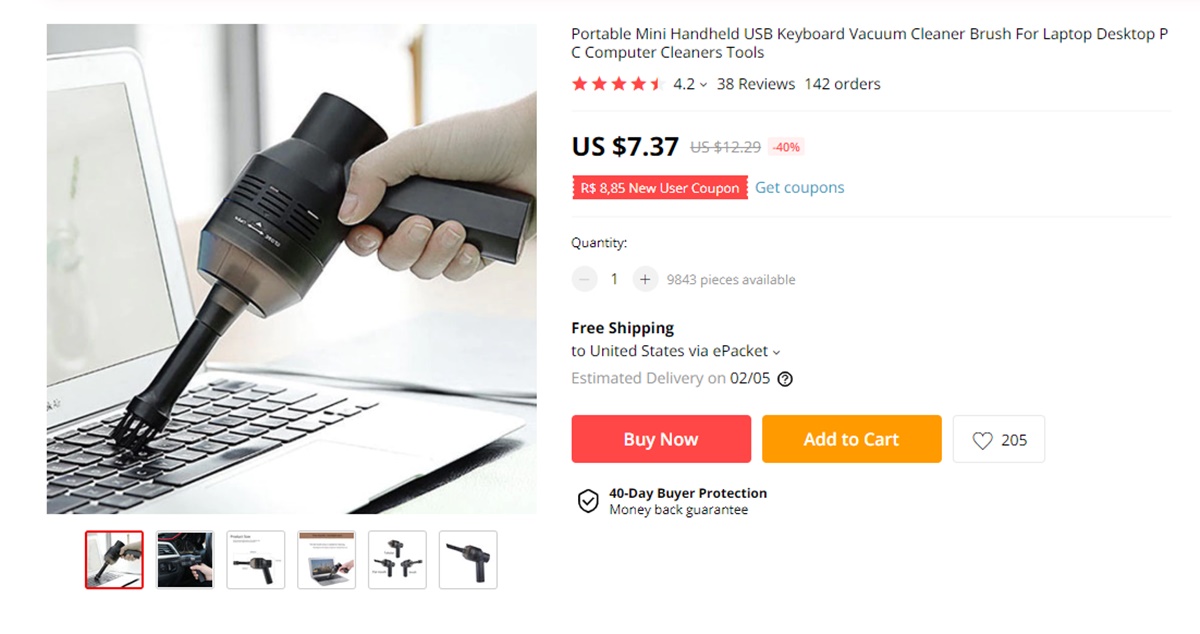 This mini electric vacuum cleaner is perfect for people who want to clean their work desktop, car, or small crumbs around the house. The products are best advertised for busy workers, car owners, and small home residents. With a small design, it can help clean various electronic devices, hair from pets, small corners, and gaps in cars.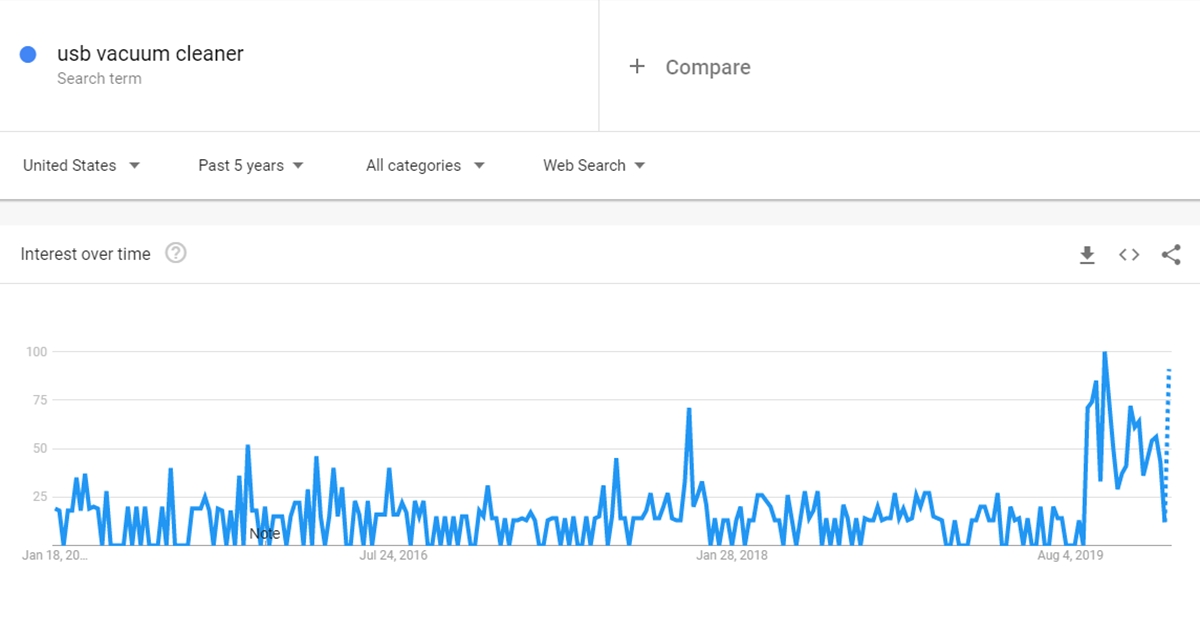 You can sell these small devices at all times because they are not seasonal products. They are available for only around $10 on AliExpress and can be resold for about $20 to keep a handsome margin.
16. Magnetic Levitation Decoration

Decoration pieces are always in hot demand because they look nice and can be bought as presents for people. Now with technology, we can have more impressive looking decorations such as these magnetic levitation decors. You can display them at homes, offices, or meeting rooms, you will need a power socket nearby to power it though.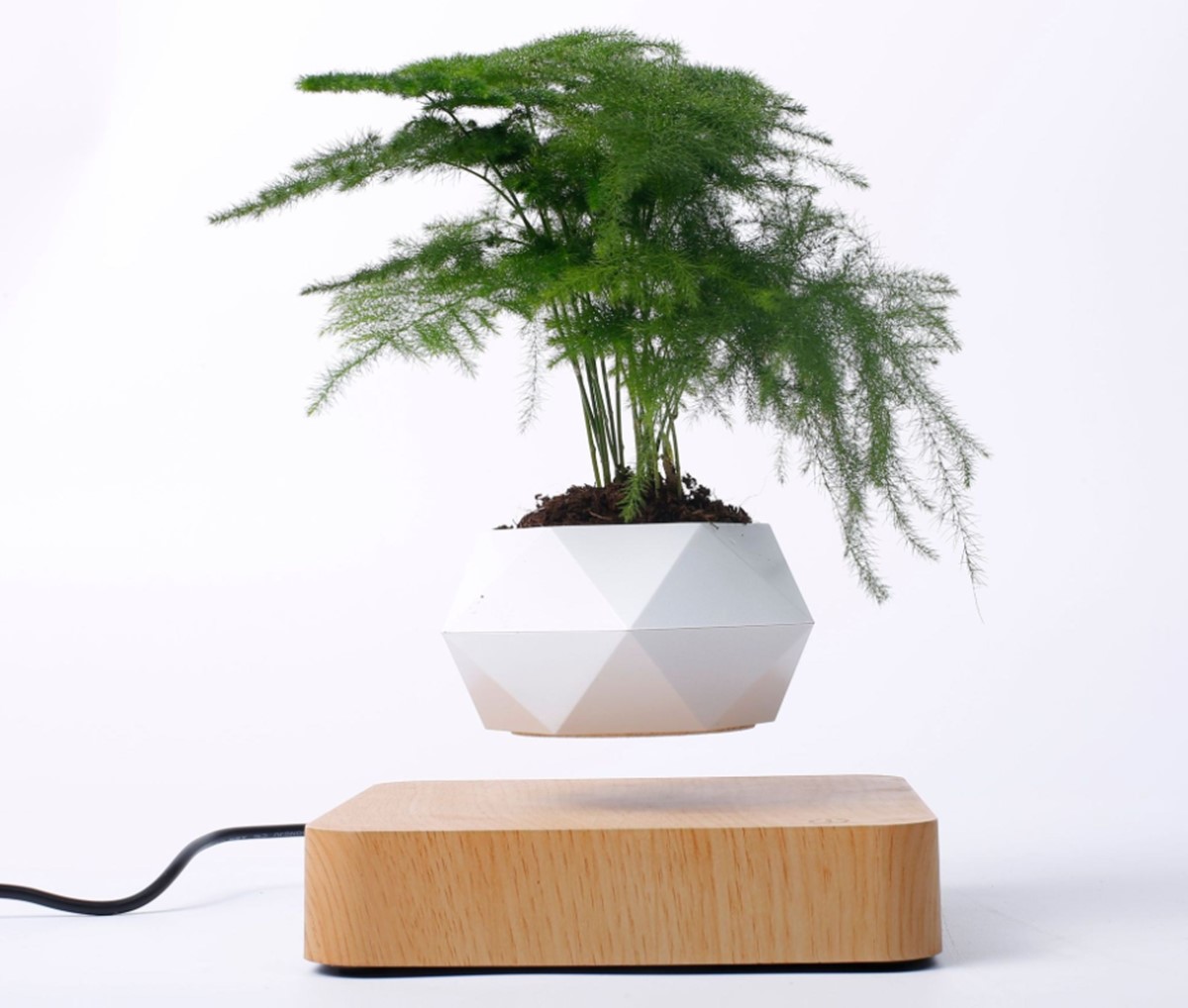 The products have various prices, but you can expect them to be around $50 on AliExpress and then resell at around $150 as premium items for high-class buyers. You can advertise them as stylish items for a modern and relaxing workplace to attract people with this kind of taste in decoration.
17. Water Shower Filter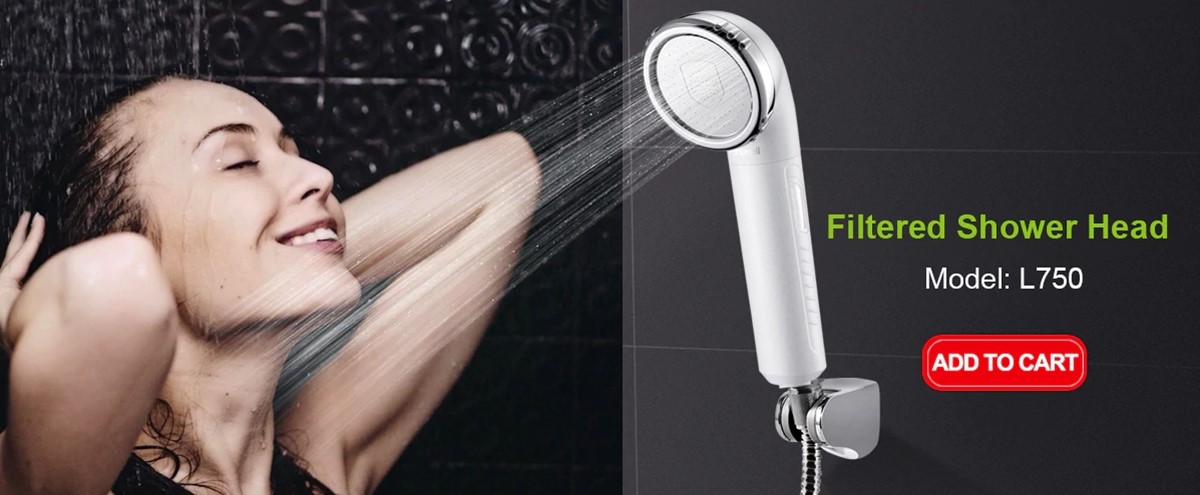 Simple as they look, a water shower filter helps get rid of chlorine from the water and keeps a powerful water flow that is good for a better shower. It can improve the health of hair and skin as well and give you a better scalp.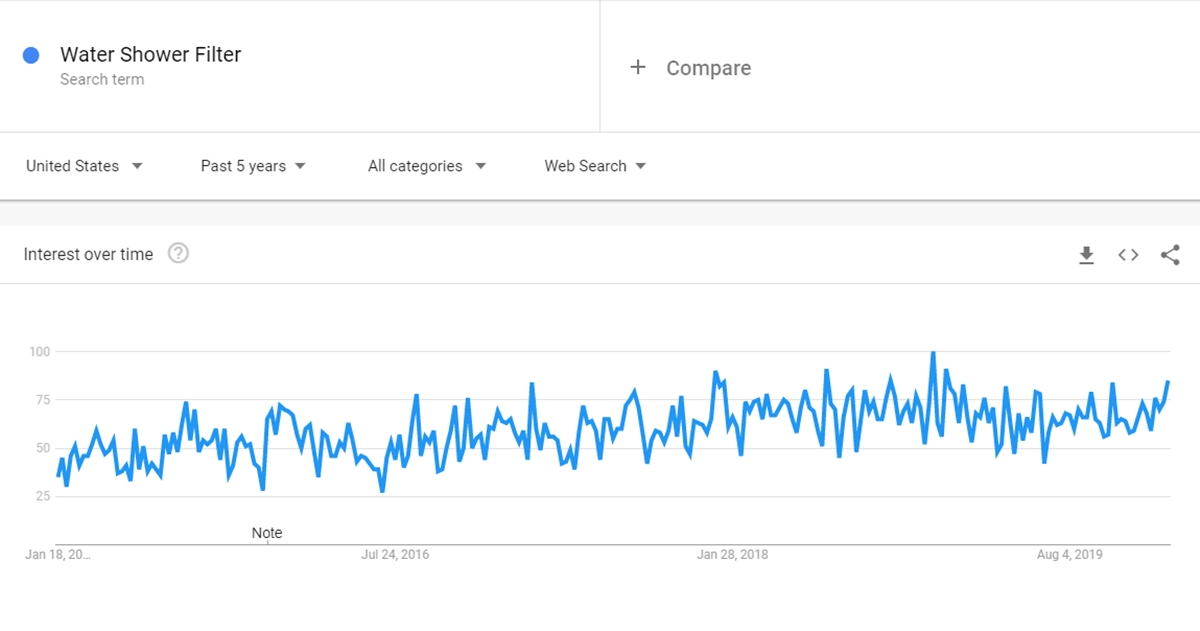 It is a good dropshipping product in the lifestyle niche and has seen great demands over the year. You can find it on AliExpress for $35 and then resell at $70 for a good profit margin. You should check for both quality and low prices when ordering these from suppliers.
18. Muslin blankets

Also known as swaddle blankets, muslin is a breathable cotton fabric that is perfect for babies. The products have seen increasing popularity in recent years since people want to have better products for their newborns.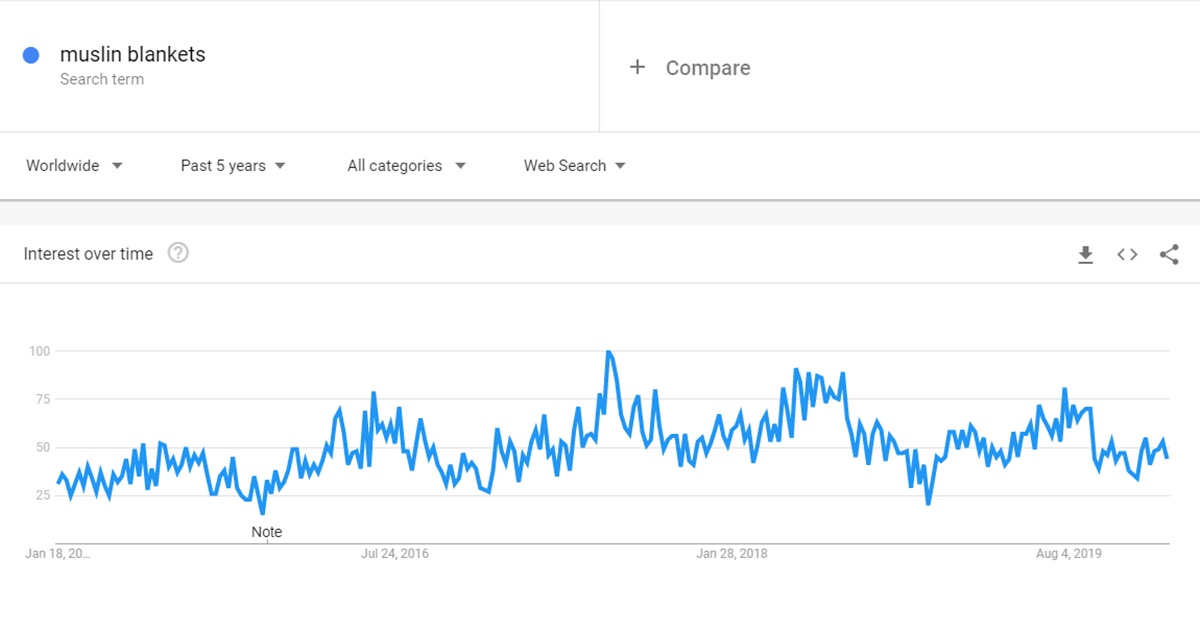 There are plenty of ways to differentiate your store by stocking a variety of styles, sizes, patterns, and materials. The demand doesn't seem to drop any time soon because babies are still very prioritized to have good quality products.
Beauty and Health products
We all want to look beautiful. From anti-aging products to skin care, there are millions of new products that can achieve great results for your beauty. And that is why they are great products to dropship too, the demand is always high and you have a chance to provide the best possible with a good profit margin.
19. Mineral Rich Magnetic Face Mask

Magnetic masks have recently become a trend among buyers on the internet. They can heal the aging cells and make you look beautiful with glowing skin. That is why they are in high demand among women across the world.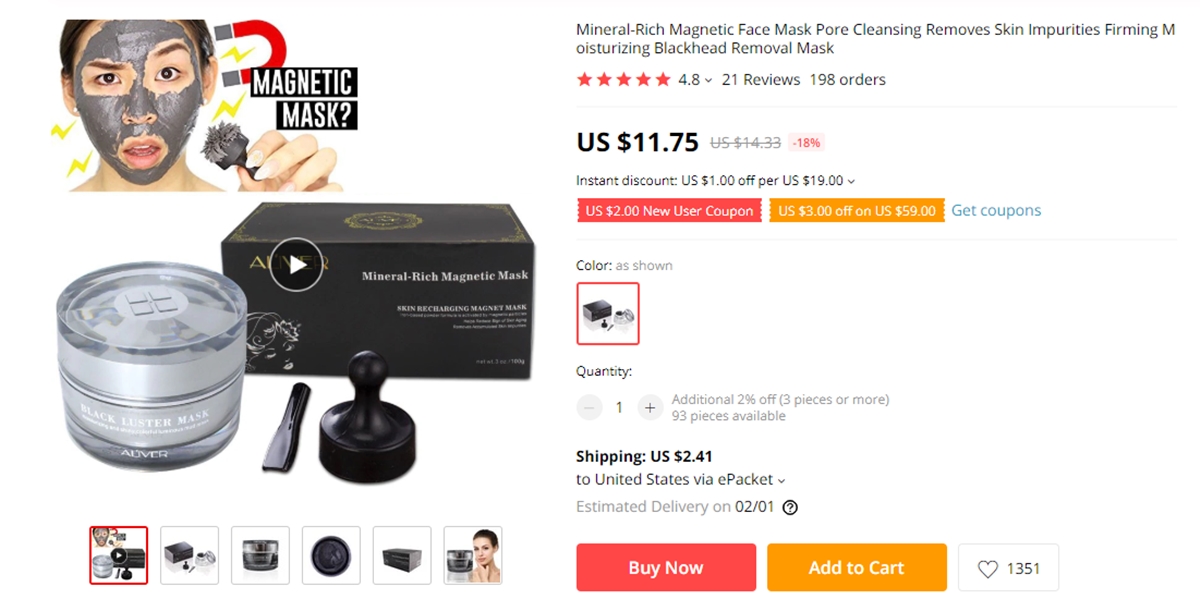 This is the chance for you as a dropshipper to provide the items in many countries of your choice. You can find them on AliExpress at around $19 and resell for over $30. Just take a look at the top suppliers and you can see that these masks are selling on a daily basis.
20. Facial Anti Age Silicone Lifting Cups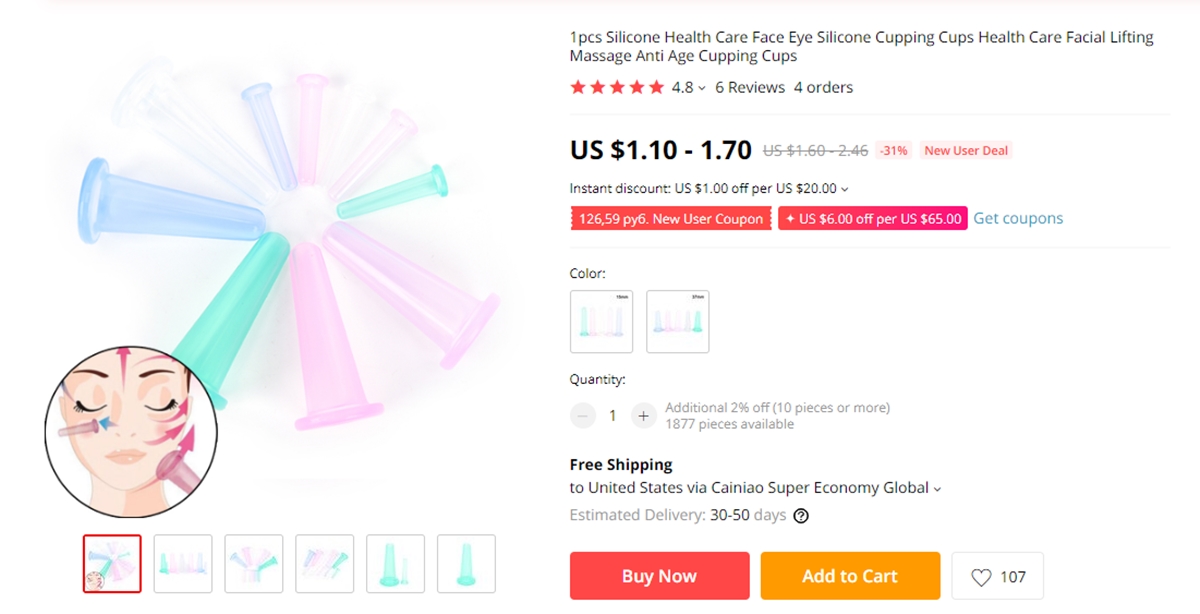 A strange idea but surely functional, these facial anti-aging cups work like magic for those who want to look younger. They do exactly what they are called - they lift your skin by creating a vacuum.
Many have said that these really work and make their skin better. With social proof like that, you can easily dropship them anywhere in the world. The products are available on AliExpress at $1-$2 and you can resell for about $5.
21. Teeth Whitening Kit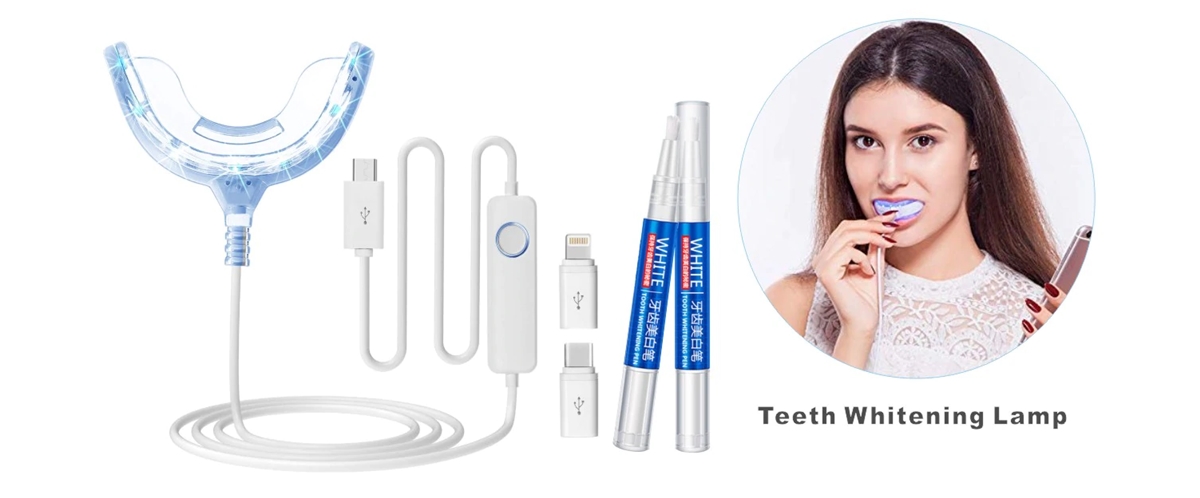 Dental treatment has seen high costs for years, and the rise of personal care products have been life-saving for those who can't afford monthly trips to see the dentists. Dental kits saw a chance in 2015 and kept on gaining popularity over the years.
There is a growing demand for these products in countries such as France, the UK, Germany, India, and China. And that is your chance to do dropshipping with these high-profit products. The competition is not high yet, and you can sell them for around $37 to get a good profit margin.
22. Yoga Mat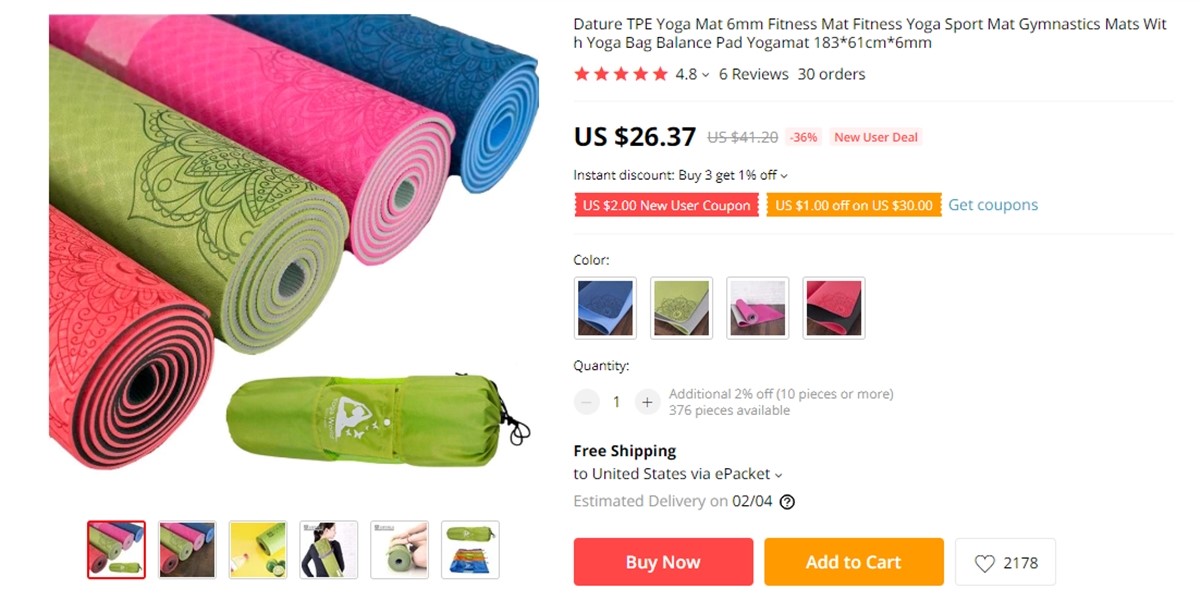 Yoga has been on trend as an efficient health activity for years. It is proven to keep you healthy, younger, and prolong your life expectancy. Health-conscious practices have taken over the world, and yoga mats are there for them to do exercise.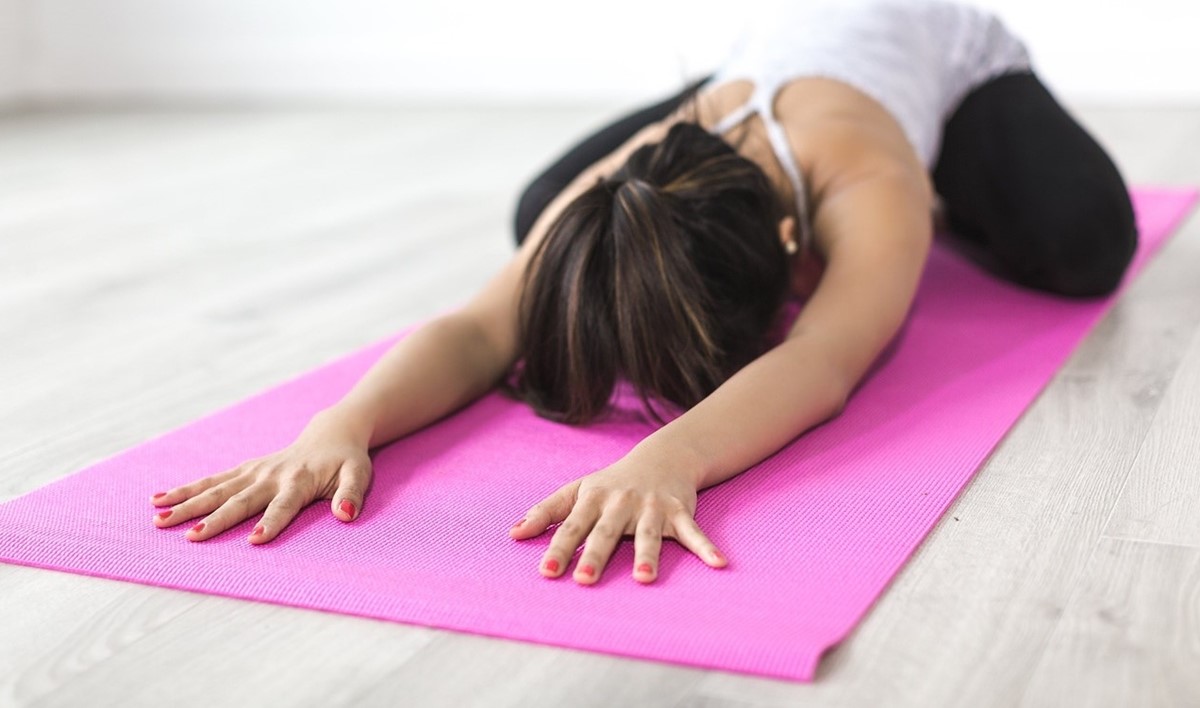 There are already quite a number of eCommerce stores that provide these yoga mats, but there is still money for you to make if you know how to stand out. In my research, the yoga mats that are sold are usually quite cheap, so you have a chance with more premium-quality items.
23. Matcha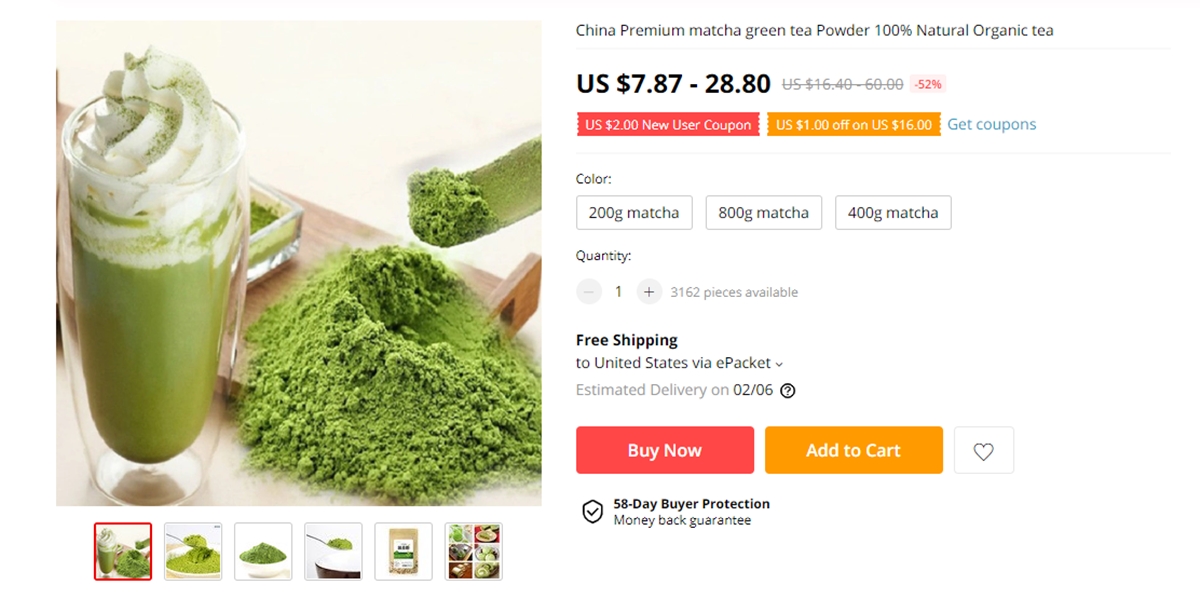 Matcha is powdered green tea leaves, which you basically mix with hot water to drink. Its popularity is linked to the healthy product trend that has seen increased demand in recent years. The green tea powder is said to boost metabolism, detoxify the body, and also enhance mood as well as concentration.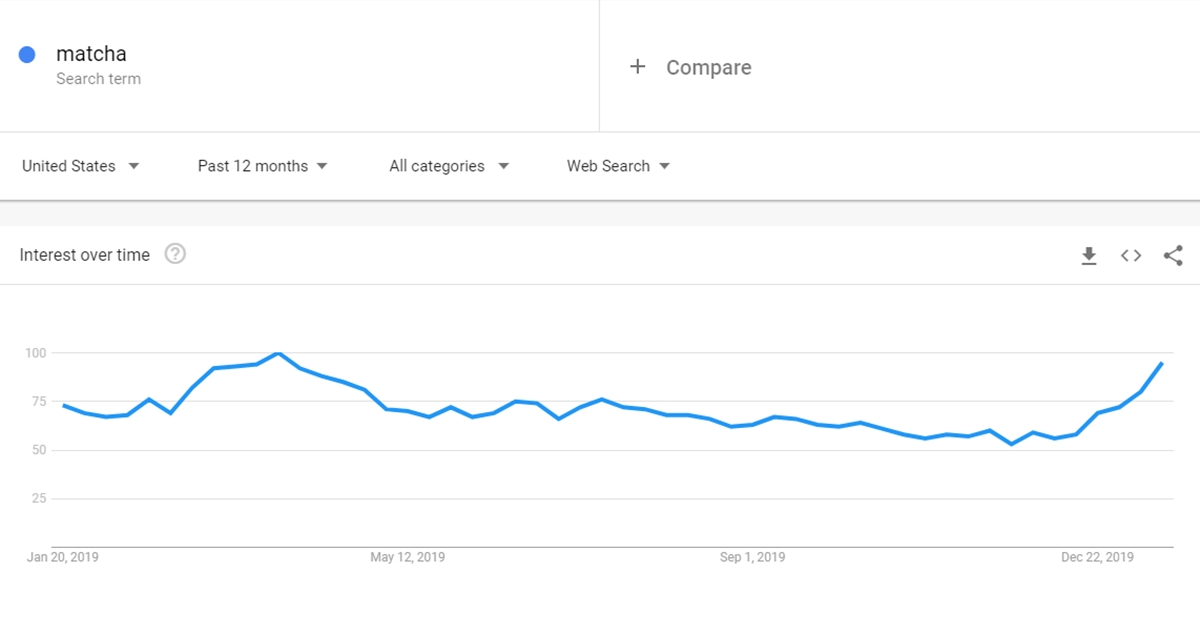 Matcha is a great product for a dropshipping business that sells health and beauty products. You can get them for $8/kg on AliExpress and resell with your own packaging at $15 per box. There is a rise in demand as well, so this is the perfect time to join in.
24. Anti-dandruff Shampoo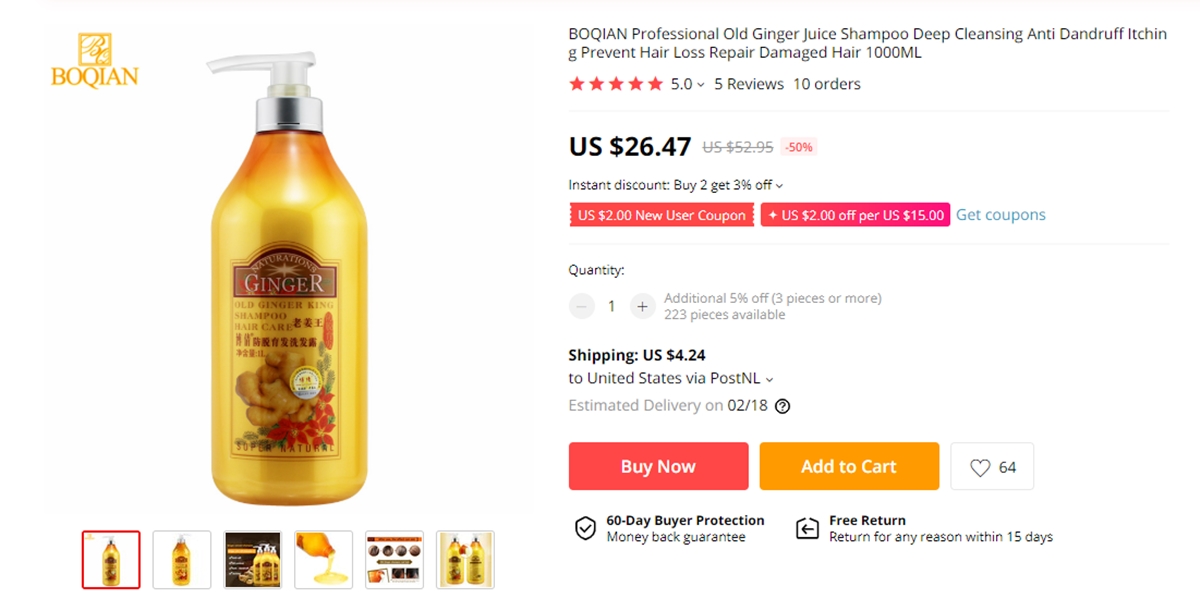 The global anti-dandruff shampoo market is expected to reach $6 billion by 2021. Dietary factors and environment changes are leading to more people experiencing dandruff and searching for a cure online.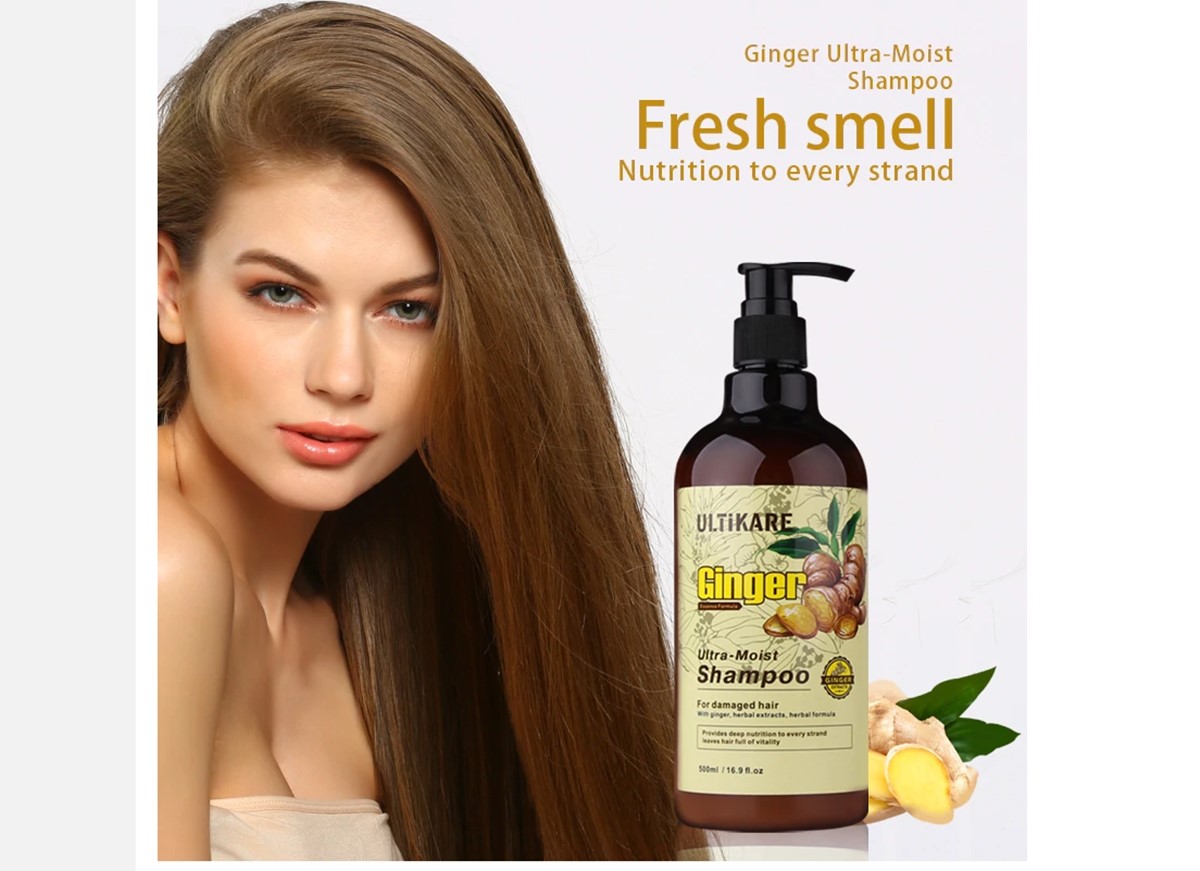 There are many products to choose online, but only choose suppliers with five-star ratings and more than 100 orders already. This way, you can make sure you have good quality products and won't get complaints later. An anti-dandruff shampoo bottle is about $24, and you can sell them for $40 on average.
25. Tea Tree Oil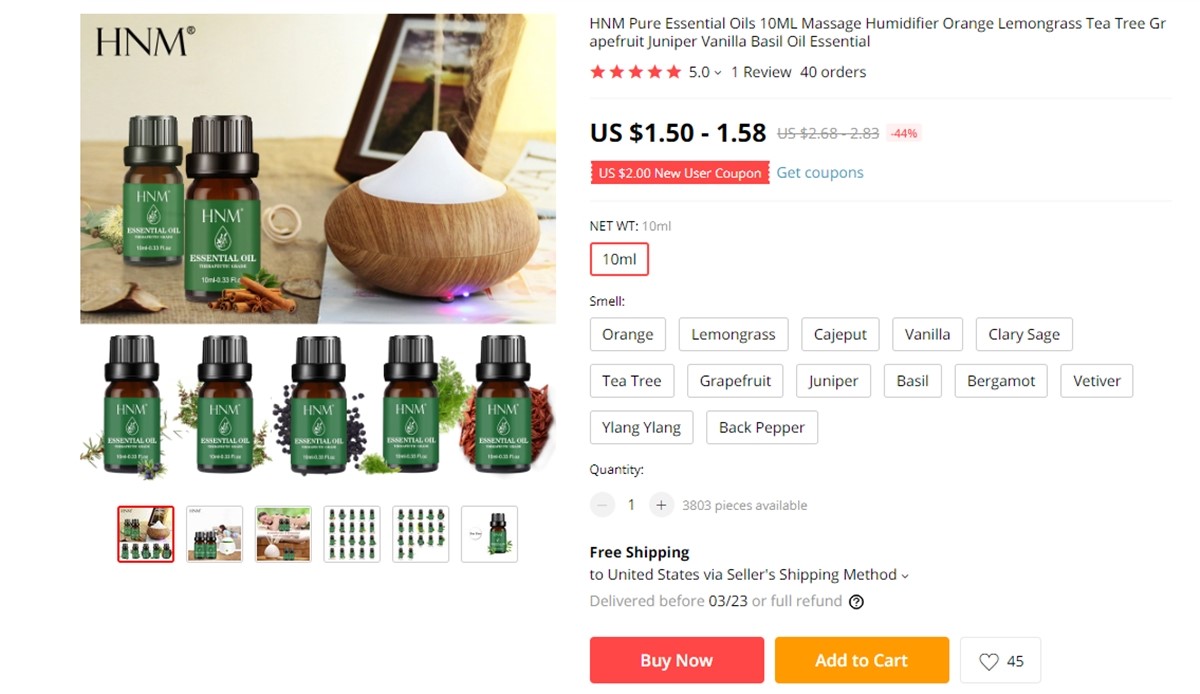 One of the most trusted products in the health and beauty niche, tea tree oil can help with acne, head lice, bacterial and fungal infections, and psoriasis. It is also used as a natural deodorant, laundry freshener, and insect repellant.

You can find many ways to dropship these products and make a profit for your online dropshipping business. There are over 55,000 choices of products for you to choose on AliExpress, so take your time to pick the best ones.
26. Eyelash Extensions
Modern beauty standards such as Kim Kardashian have had a major influence on the popularity of eyelash extensions. Fake eyelash extensions are now considered a top beauty trend.
People used to have to go to hair salons to get these extensions, but now you can order from the internet and do it yourself at home. This is still a nice product to have and dropship for a profit. You can get them at about $1-2 and resell at $4 to have some nice additional profit.
27. Beard oil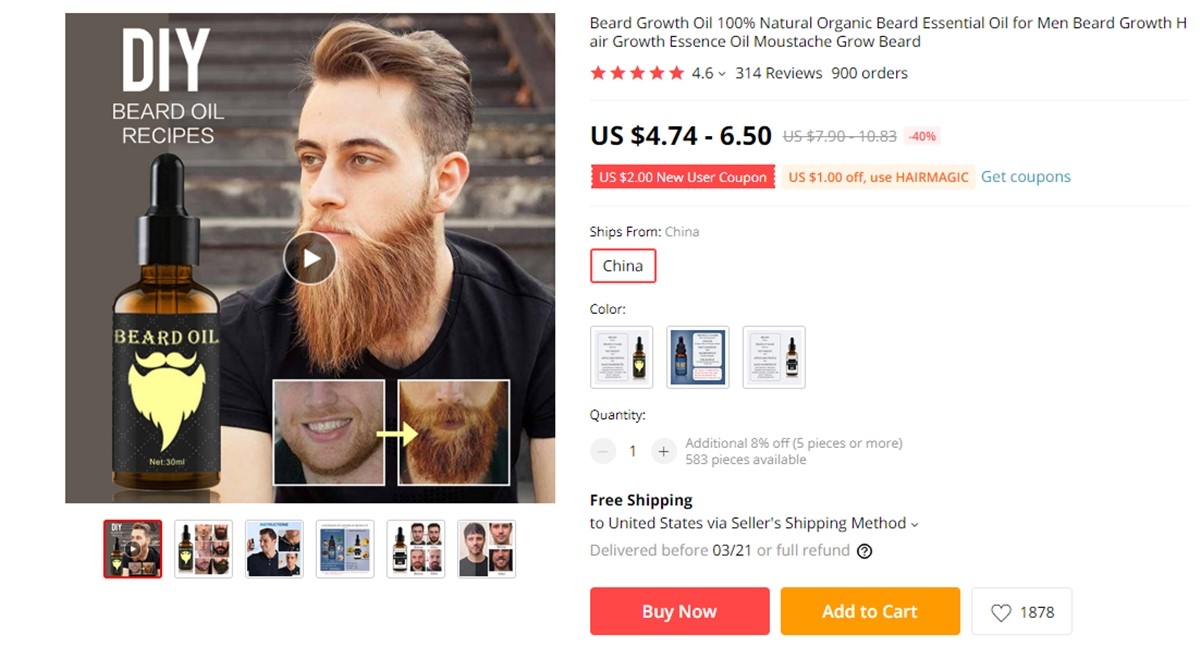 Barely seen in 2013, beard oil is now a major product to dropship. Beards are super cool now for man to have thanks to hipsters and lumbersexuals. And beard oil helps man have a majestic and healthy set of beards.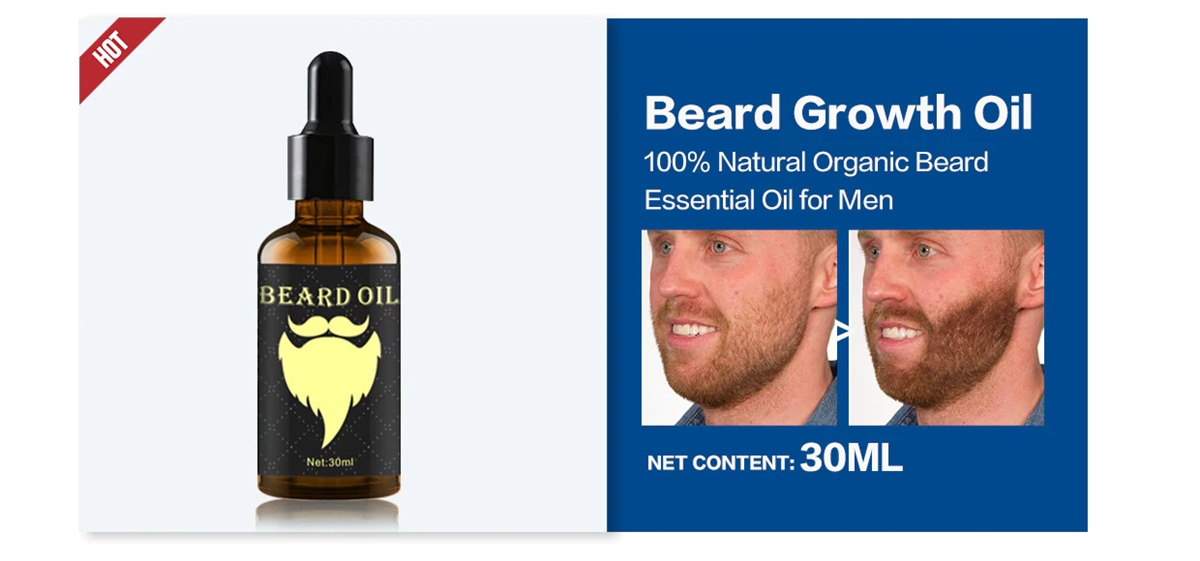 The US market for men's shaving products is predicted to grow by about 10% between 2017 and 2021. A lot of brands have produced their own lines of bear oil, so you can have success in standing out as a new brand and with some creative promotion, you are good to go.
Fashion products
Fashion products are always hot choices to do dropshipping. They are stylish, easy to make trends, and always have high demand from the public. So pick a style that you think you can promote the best and let's start building your fashion store.
28. Seamless Underwear

Do you want a celebrity look with glamorous and sexy dress? First, you should remember to wear seamless underwear. They were created to prevent "panty lines' created by seams, prevent unwanted exposure, and are comfortable as well.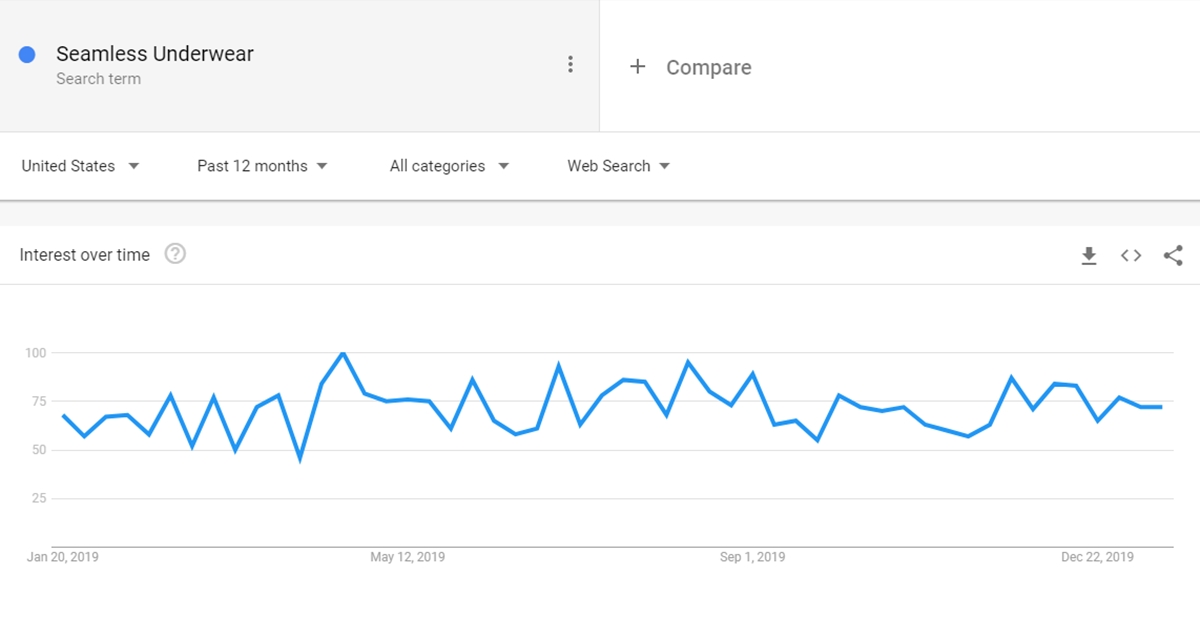 The products have become increasingly popular, and they are definitely worth considering to be put into your items list. You don't have to invest much too since they are only $1-2 each, and you can resell at $4-5 to get a handsome amount of profit.
29. Yoga leggings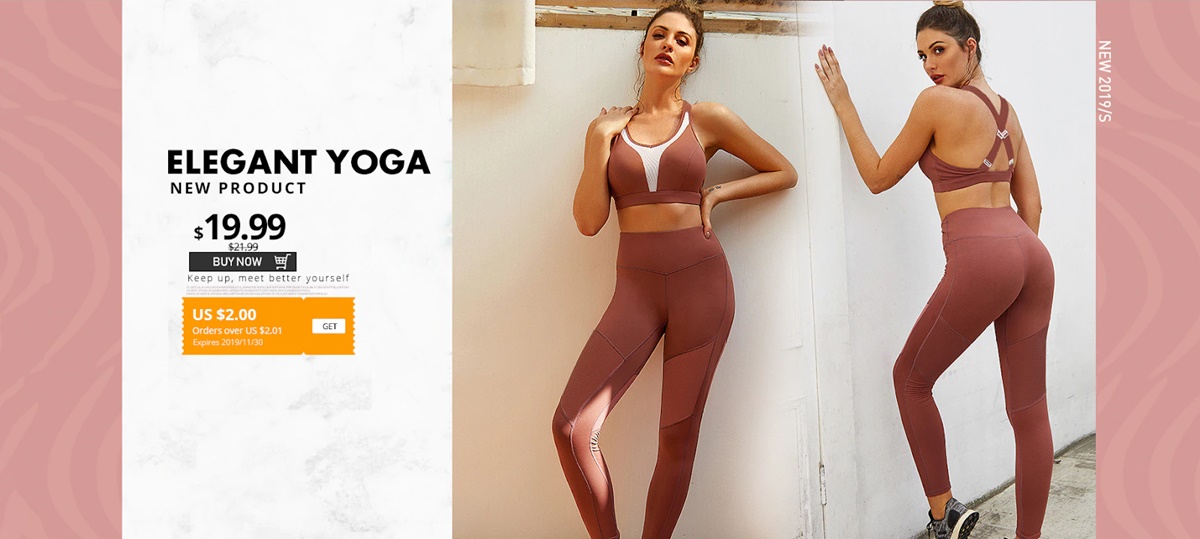 Although they are called yoga leggings, you can use them at the gym, walking the dog, jogging, or grabbing a quick coffee. The active-wear trend has created a generation of young and confident women that are ready to wear yoga leggings everywhere.

You can take a look at getting a private label product to get your own brand items and designs if you want your dropshipping business to stand out online. You can get them for around $20 on AliExpress and resell at $30 for a good amount of profit.
30. Sports bra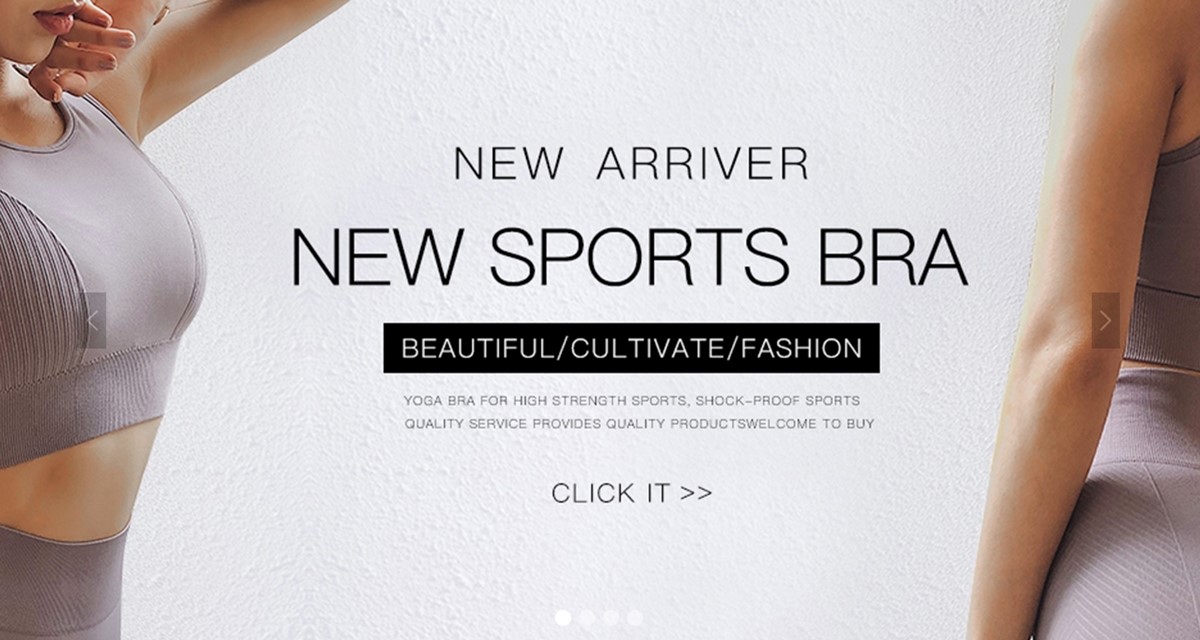 With activewear enthusiasts, the sports bra is probably the new t-shirt. Celebrities everywhere such as Bella Hadid, Selena Gomez, or the Kardashians have been promoting the products as a high-fashion option for everyone to grab.

The sports bra is now a lifestyle item that many cannot live without. And you as a dropshipper can tap into the market thanks to the skyrocketing popularity of sports bras. There are countless opportunities for you to stand out in the market with just a little budget to start.
31. Sunglasses

Sunglasses have been around for too long that anyone can sell them. When summer comes, there are always new buyers for stylish sunglasses to go to the beach. They are cheap to make, highly versatile, and you can make money from these items with no problems.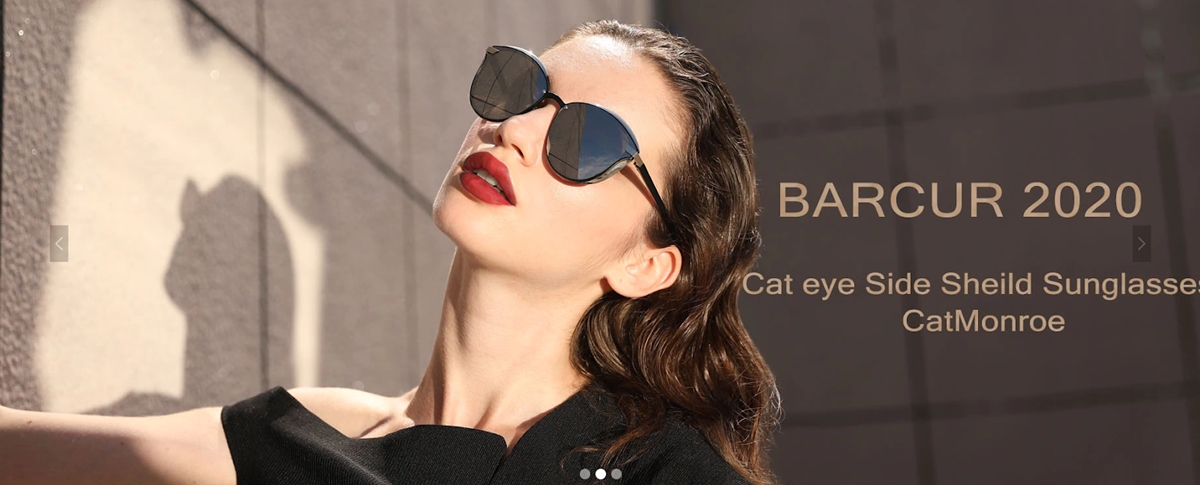 Sunglasses are also a great option for private labeling, and you can create trends before someone else catches up. The product is available at around $12, but you can always find more premium options to get more profit margin.
32. RFID Wallet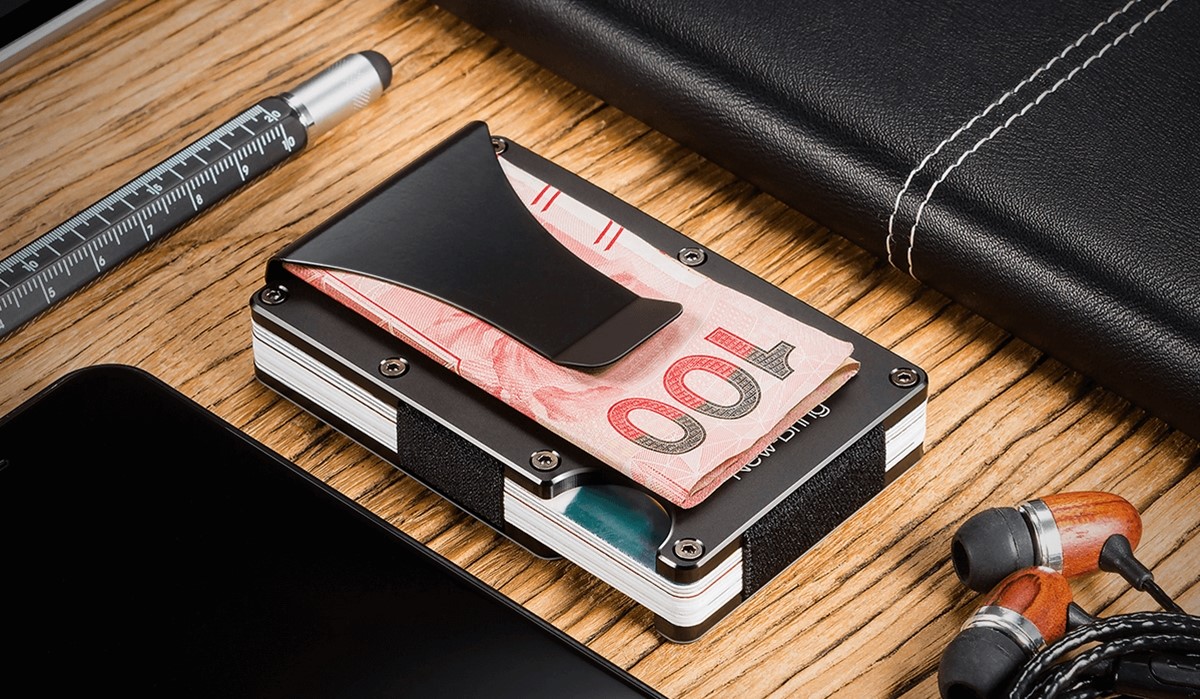 Nowadays, you can use your credit cards with just one touch and don't even need to take them out of your wallet. But this opens an opportunity for fraudsters and scammers to steal money from you through digital devices. This is when RFID wallets come in to help secure your data and personal security.

The items can also be promoted as a good traveler's item, especially if buyers are going to countries with credit card theft threats. The market is expected to continue to grow in the following years, and you have the chance to tap in quickly with your dropshipping store.
33. Tote Bags

One of the biggest handbag trends of 2021, tote bags have become an essential fashion item for women all around the world. With environment-friendly products trends continue to grow, tote bags have gained more demand over plastic bags and leather bags.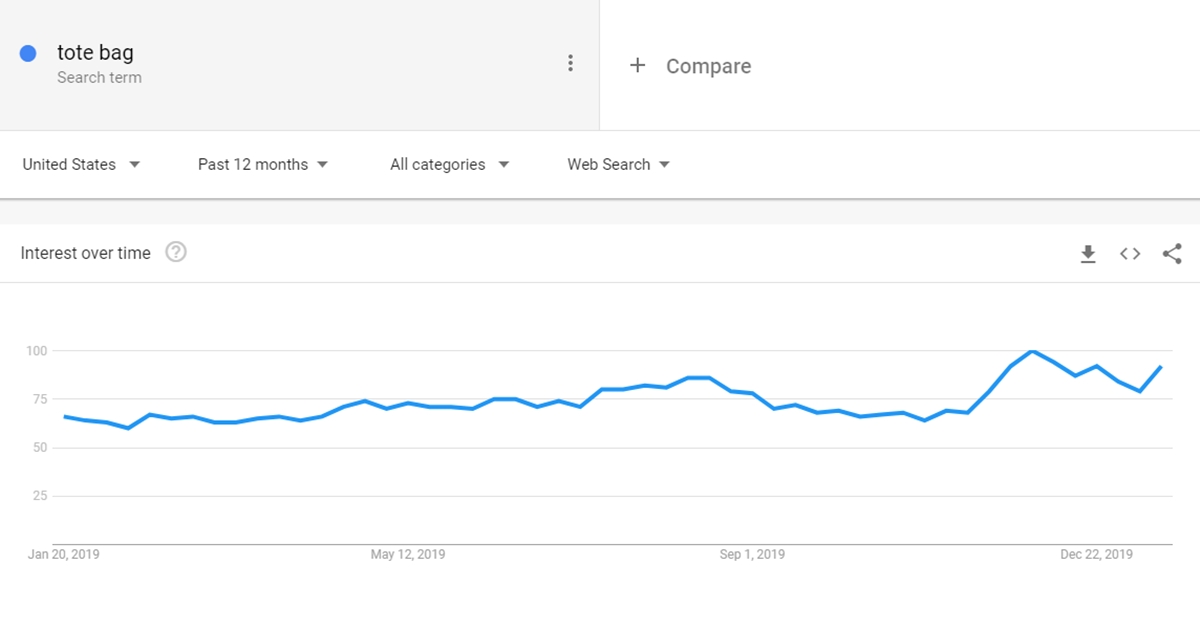 Most tote bags are made of sturdy cloth or canvas material, but the design can still be stylish and make a self-expression impression. You can buy them at $6 on AliExpress and easily resell for $12 to get a good profit margin for your dropshipping store.
Other products
With some products, you just can't just give them a category since they are too much of a sub-niche to do so. These products need specific buyers, but that is your chance as well. If you are able to promote them to the buyers who need them, you get a chance of a long lasting dropshipping business more than any trending store.
34. Calligraphy Pens

The ancient art of lettering is getting popular again, and people are so into it. This is linked to the rise of adult colouring books and mindfulness craft activities. The artists who perform calligraphy are getting a massive amount of followers on Instagram and Pinterest, so you don't have to worry about content to upload.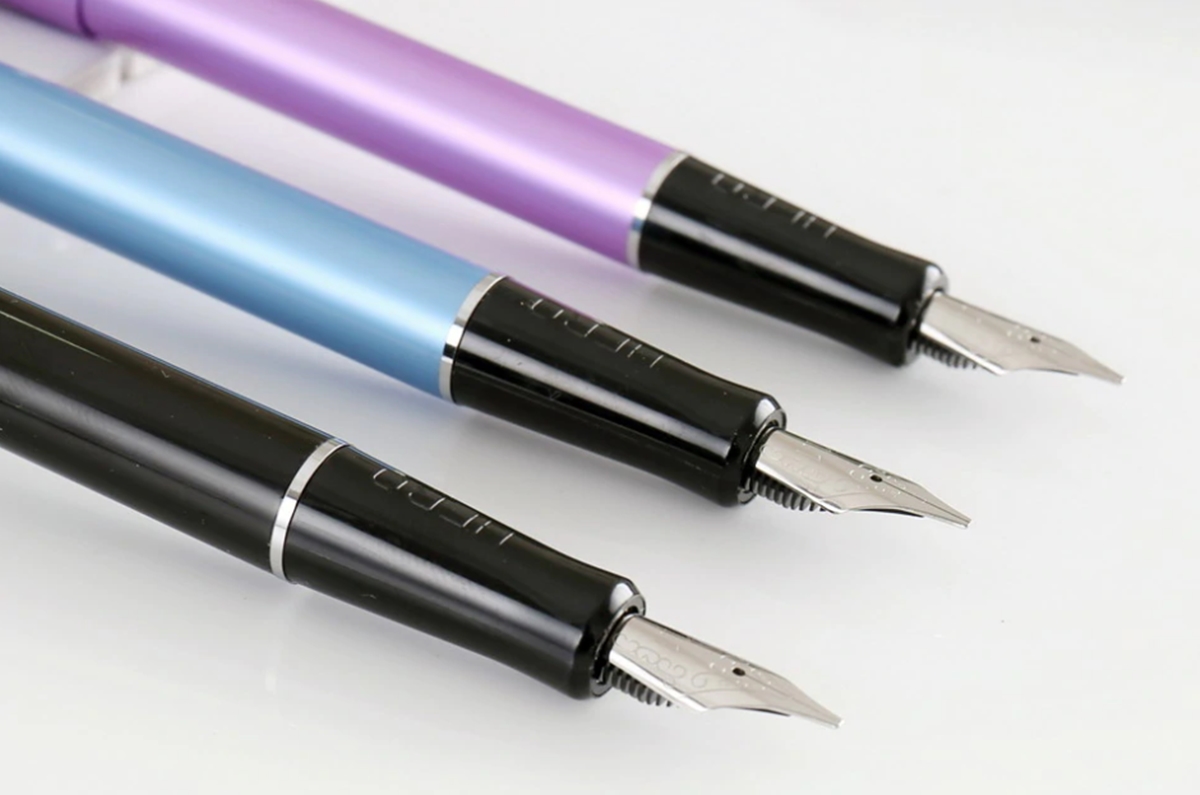 The hype has led to a steady increase in Google search queries, so you have a great chance to dropship this niche as an arts and crafts online store. These pens are available on AliExpress for around $10, but you can sell them for upward of $50 like sellers on Amazon. Now that is a good amount of profit margin.
35. Artificial Flowers
Real flowers are expensive, so fake flowers are becoming a trend as decorative items around the home or office. For brides and grooms that want to save money, artificial flowers are a good option for their weddings as well.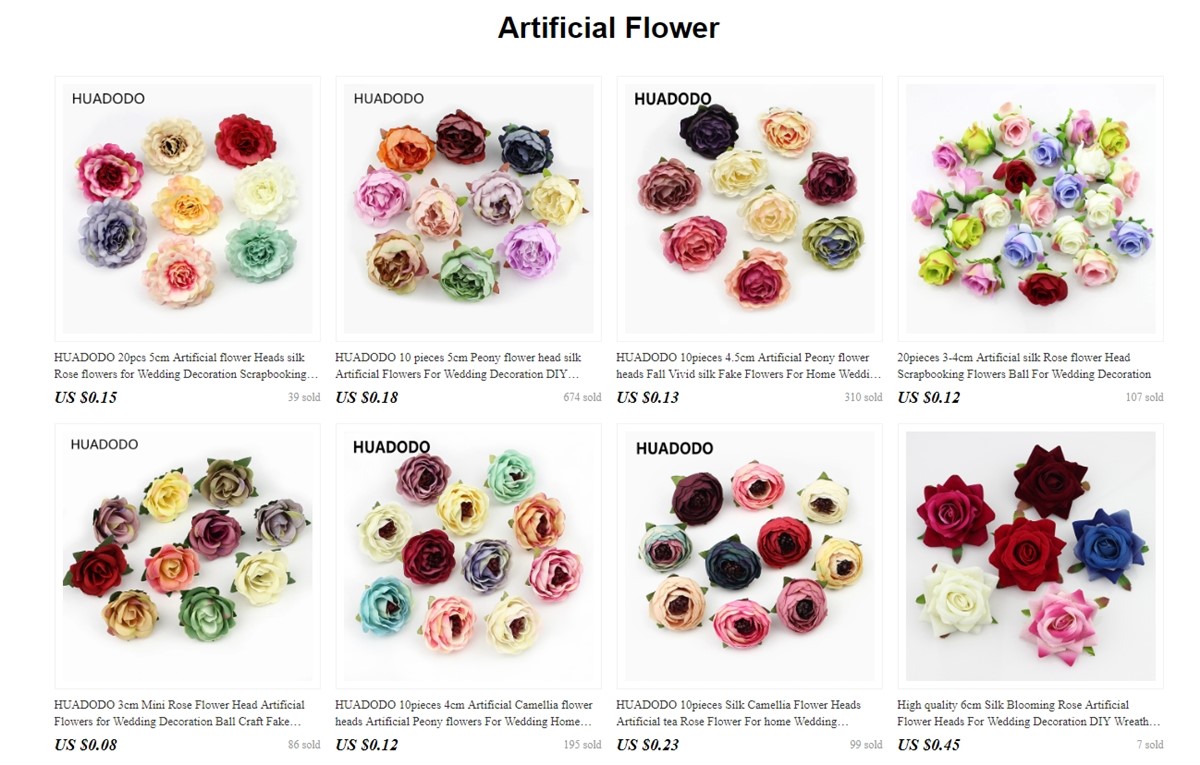 The main benefits of these are that they don't wilt or die so they are easy to ship, transport, and store. If you are looking for a product that can get you into the wedding market, artificial flowers can be a great choice to make a buzz. They are cheap too so you can dropship more easily.
36. Rice cookers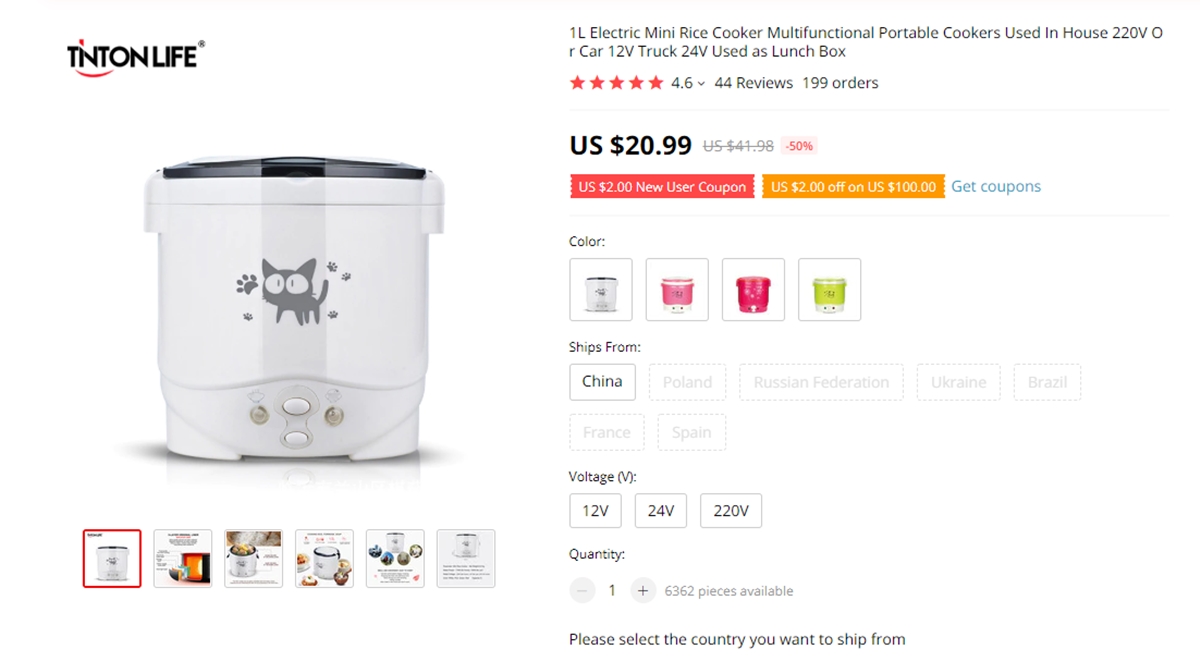 Asian foods are delicious, but a large part of them involve playing around with cooked rice. And it seems like American finally figured out that cooking rice on a stove is not so easy so rice cookers become trending items.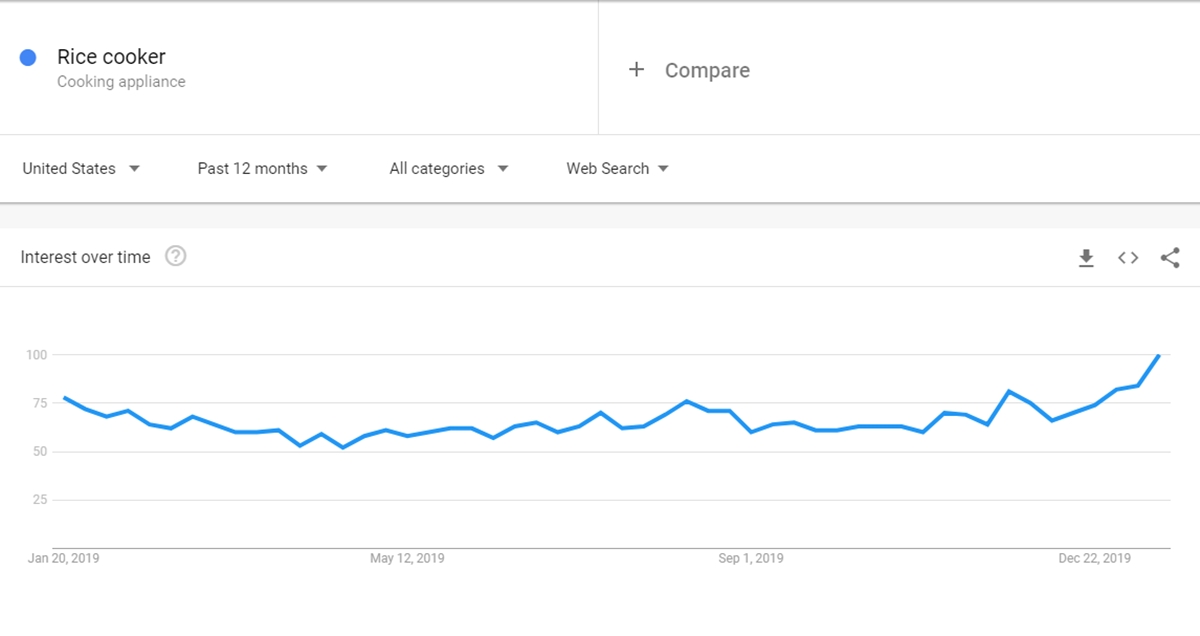 The product is easy to use and delivers perfect rice every time. They can even make other foods like soup, dumplings, so you can easily add them as an essential household item. If you are thinking of dropshipping kitchen appliances or kitchenware, rice cookers can be a winner for your store.
37. Massagers

Massagers have seen a steady rise in popularity, suggesting the demand in the market for the item. Online sellers are having success with trending products such as handheld electric massagers.

Consumers are being more conscious of self-care and these little massagers can help with relieving chronic pain or injury rehabilitation. There are many items on AliExpress to choose from too, so you can find the suitable items to make people talking on the internet.
38. Electric Flea Comb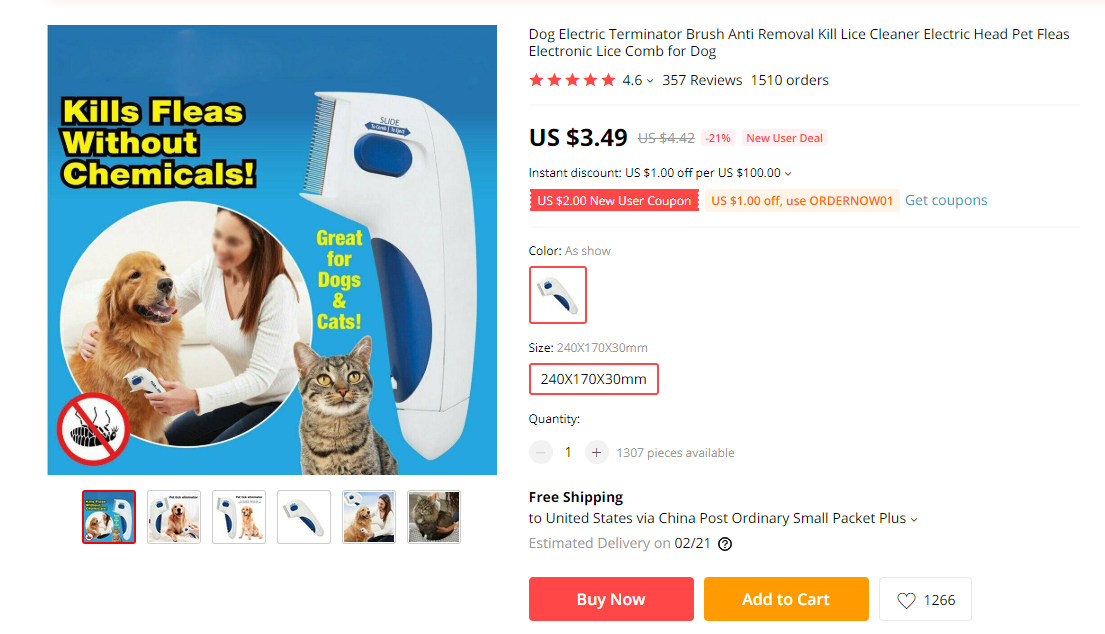 Pets are cute, but they do come with fleas. When they go out and play, they can bring it to children or spread it across the house. The best way to clean this is using an electric flea comb and clean your pets off these annoying buds.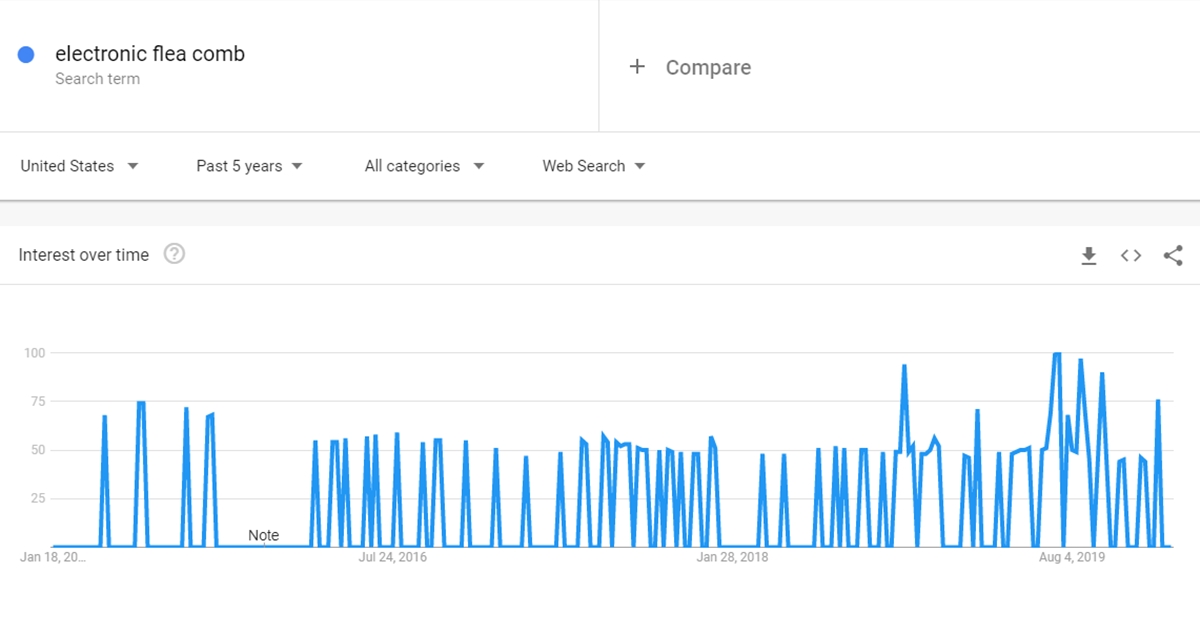 If you are thinking of having a dropshipping store for pets, hair, or even general categories, electric flea comb can be a great choice to add into your product list and earn a decent amount of profit.
39. Printed socks
Printed socks are often in trending around Christmas time, but now have become a fashion statement in recent years. They are now shown out with cropped pants to show playfulness in fashion style.

The options are endless with so many options for patterns that you can sell them to any type of fashionholic. You can make a brand of stylish printed socks and sell them to hipsters or young people. Holidays like Halloween, Thanksgiving, or Christmas can be the chance to boost sales as well.
40. Security cameras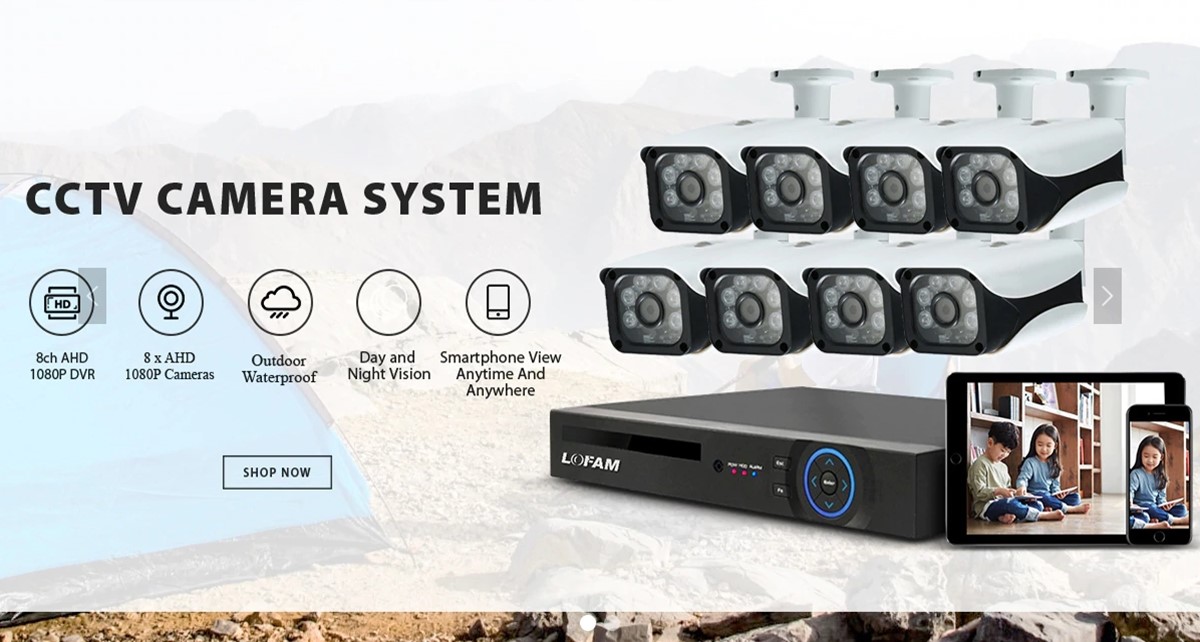 Home security is getting more and more recognition over the years, and is estimated to be a $47 billion market by 2021. People are investing more heavily in home security, so you have a great chance to tap into the market and provide good quality items.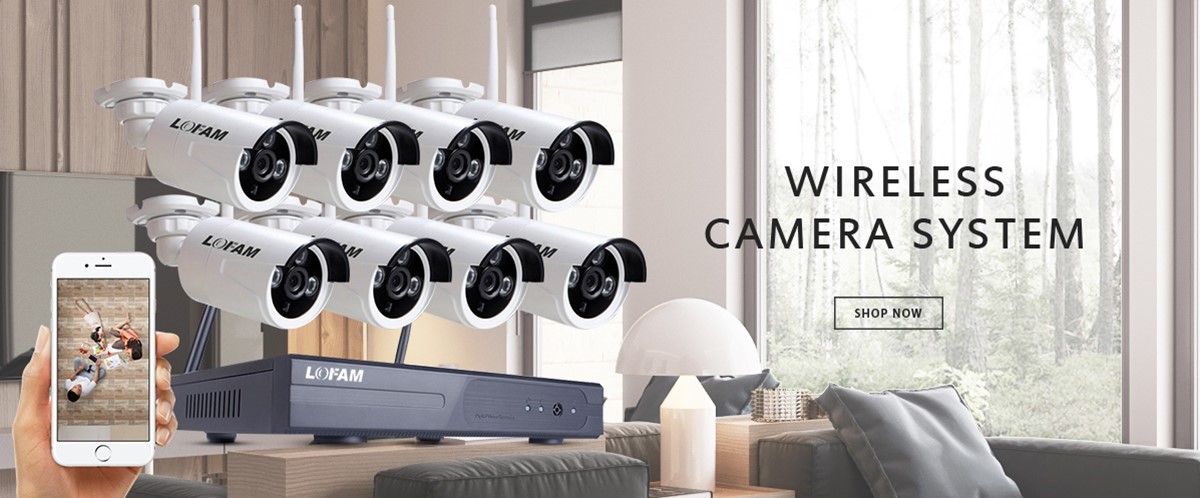 The options are various so you can have many promotion strategies. The outdoor security camera can be a profitable niche that you should try for a great amount of profit. You can get them for around $150 on AliExpress and resell at $400 on your site with a long warranty time.
41. Smoothie blender

If you haven't known that smoothie blenders are essential in a kitchen right now, you are missing out. These home appliances are famous due to the healthy food craze that make people blending everything for a morning drink. While there are big brands like Nutri Ninja or Magic Bullet, you still have many opportunities to make money from smoothie blenders.

If you do a bit of researchs, you will see many options for smoothie blenders as well. There are different price ranges and functions that you can provide for different target customers. A coffee maker may need something else from a housewife, and that is your chance to promote.
Over to you!
Our work here is done - 41 great product ideas for your dropshipping business and kickstart your eCommerce journey! With this article, I hope you see how to find the best dropshipping products and put them into your store for a profit.
Now, it is up to you to test these products and promote them on social media channels or search engines to make a success. If you have any questions or a product that you would like to add to the list, feel free to comment below.
I hope to hear the best from you, and as always, best of luck!
---
CEO and Founder of Avada. Pursueing a simple and healthy lifestyle. A friend, a husband and a dad of four children, a trainer and an influencer wannabe. He is a big fan of sports and travel, also.
New Posts
Stay in the know
Get special offers on the latest news from AVADA.