How To Use Instagram For Business? The Ultimate Guide!
What is Instagram and how can it be used for business?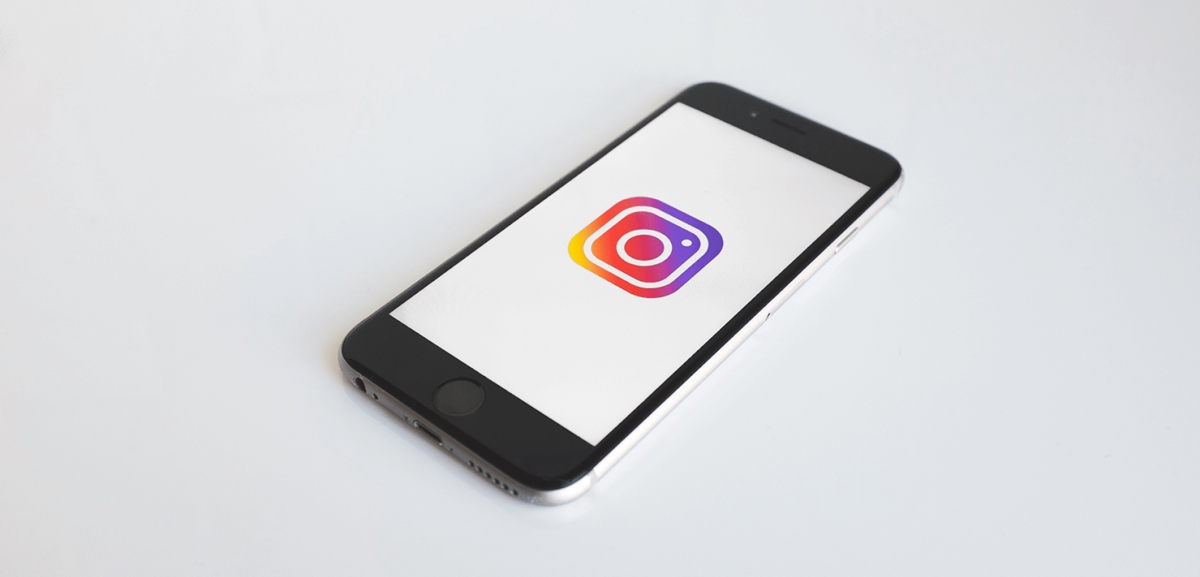 Instagram is a social networking platform built around sharing photos and videos. Unlike Facebook or Twitter, where you can post a piece of text without any picture or video, Instagram requires a picture or a video on everything that you upload.
What makes Instagram so powerful is the human preference of consuming pictures and videos over text alone.
Since its launch in 2010, Instagram has grown its popularity and become a platform for people to share their life experience, for artists to showcase their artwork.
For businesses, after Facebook acquired Instagram in 2012, the combined database of these 2 platforms has provided them with unprecedented leverage to build and promote their brands.
These days more and more brands are leaning towards Instagram and leverage photography and cinematography to connect themselves more deeply to their customers.
What is Instagram Business?
Instagram Business is a new feature that Instagram launched in 2016. When you switch from a personal account to a business account, not much changed except there will be some additional features added to make it easier for you to do business.
Read more: How to Get Verified on Instagram
So, what are those features?
You will have access to Instagram Insights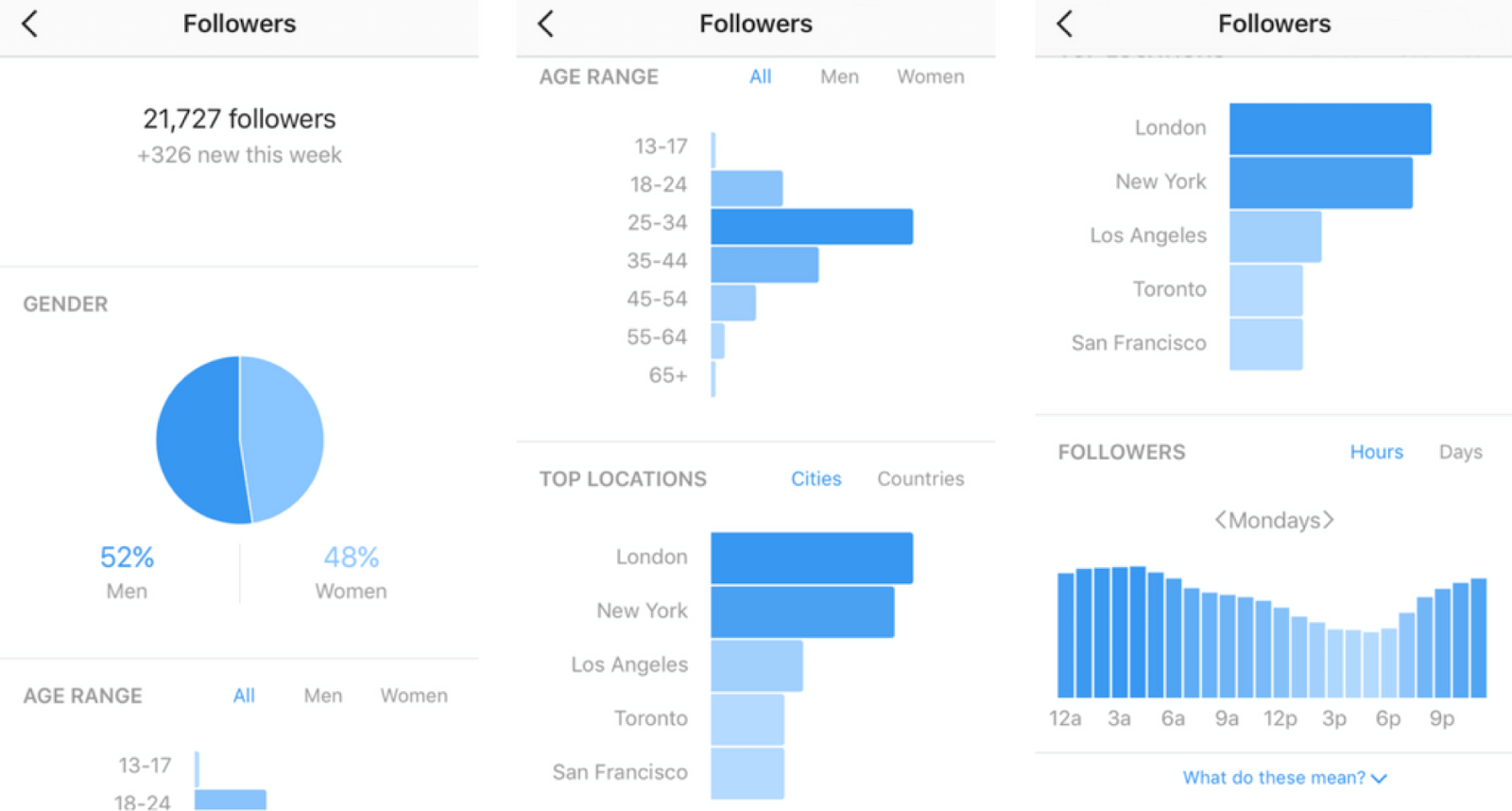 Instagram Insights provides data about your account
This feature provides you with all of the important data you need to know about your account.
It provides insight into what content works and what doesn't. It gives you information about your followers to help you build a picture of those who are interested in you.
It shows you your performance on Instagram over the last week - change in followers, number of posts, impressions, reach, profile views, website clicks, and email clicks.
Instagram Insights provides data about your audience
It then gives you detailed demographics of your followers – their gender, ages, locations by cities and countries, and when they are most active.
You can have a deeper understanding of what Instagram Insights can do for you by watching this video.
You will have a contact button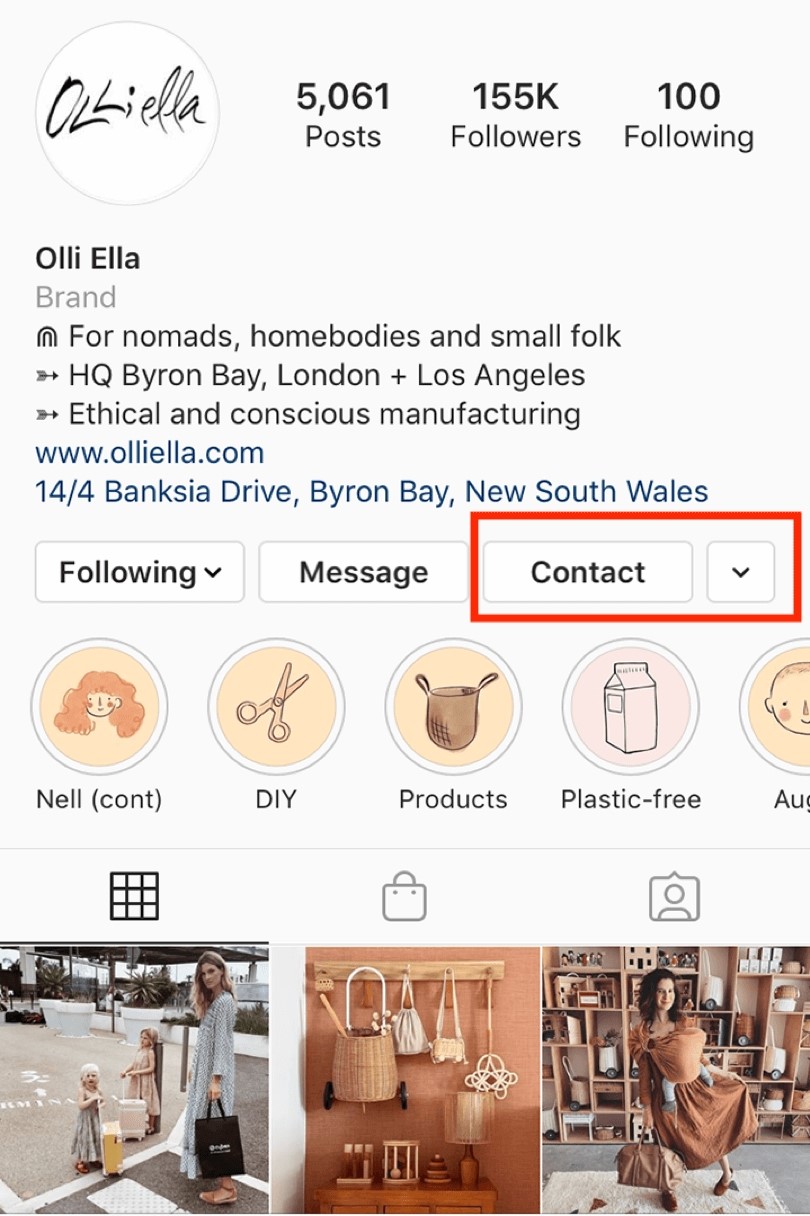 You can add this button only with a business account. This will provide your customers with your email and phone number, so that they can reach out to you easily when they need to.
You will have access to Instagram Shopping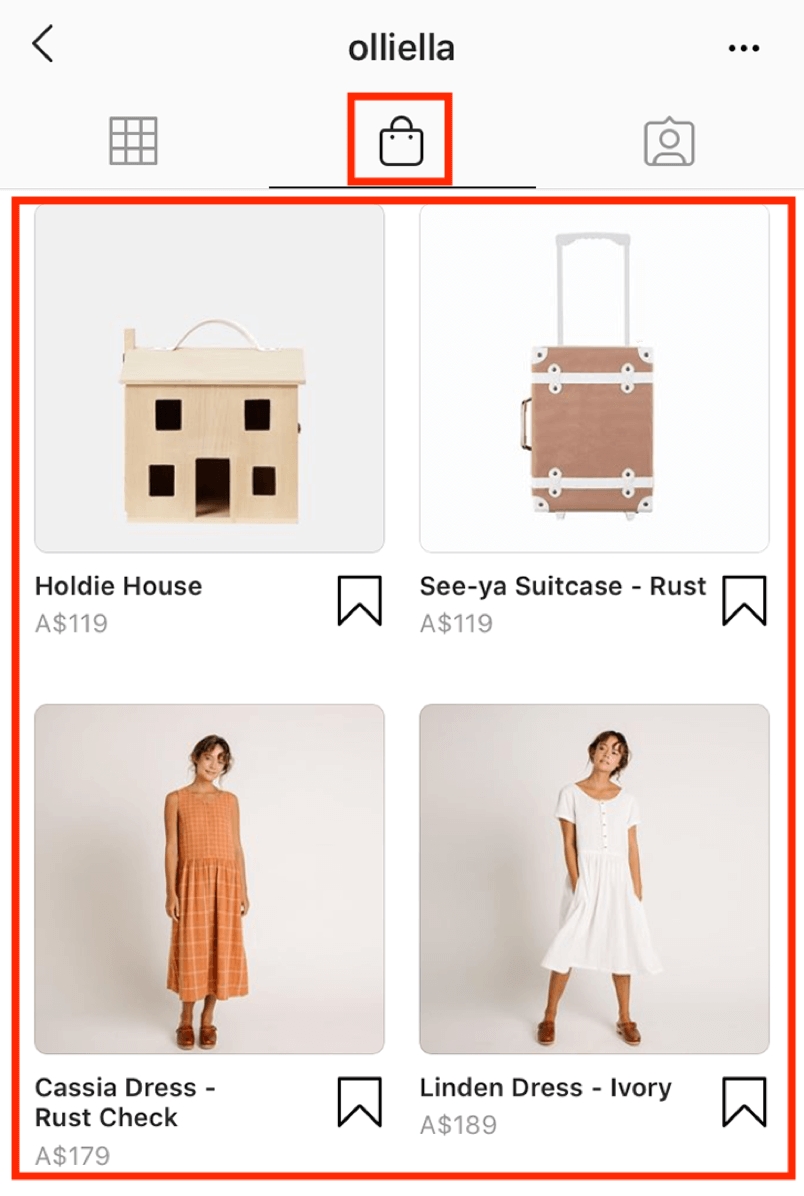 Instagram Shopping allows you to showcase your collection right on Instagram.
You can find out how to switch to a business account in the bonus section at the end of this article.
What strategies can you use to promote your business on Instagram?
Determine Your Instagram Audience:
Determine the audience you want to reach before you begin marketing on Instagram.
Who are they?
What generation are they? Millennials or Gen Z?
Where do they live?
Are they male or female or both?
What are their levels of income? Are they willing to pay for your product?
What are they interested in?
What motivates them?
What do they have to struggle with?
What kind of pain they have to overcome?
You should always start with your customers, and get to understand them. Because if you don't understand your audience, you will not be able to build your Instagram content around what they feel connected with.
Determine A Consistent Aesthetic For Your Content
An aesthetic is a theme that all of your posts are built upon, so that when someone looks at your Instagram, they can sense a feeling of consistency and harmonization throughout your posts.
Think of your Instagram aesthetic as the way you dress. What is the style that influences your way of dressing? If you build your wardrobe around basic clothing such as single-colored shirts, pants, and Chelsea boots. I would see your "theme" as simple and classy.
If you dress in a simple and classy manner on the first 3 days of the week, then like a hippie on the next 2 days and switch to the Steve Jobs style for the rest of the week, you would look all over the place and everyone would be really confused about what style you stand for.
In other words, when people think of you, should they think of you as a hippie, a Steve Jobs admirer or a classy person?
The same is true for your Instagram. If your theme is not consistent, your audience won't know what you stand for, and you will not be standing out among them as they are approached by a ton of brands every day and you are not any unique among this ocean of brands.
It is easy to recognize the theme behind this simple and classy clothing brand, isn't it?
Determine what your aesthetic looks like by thinking about your brand personality.
What are your brand values?
Who are you trying to appeal to?
How do you want your customers and employees define your brand?
Are you bold, playful, or adventurous?
Taco Bell is another great example of brand aesthetic. Its feed focuses on the bold and active lifestyle of its audience who is millennial, and features fun images to increase engagement.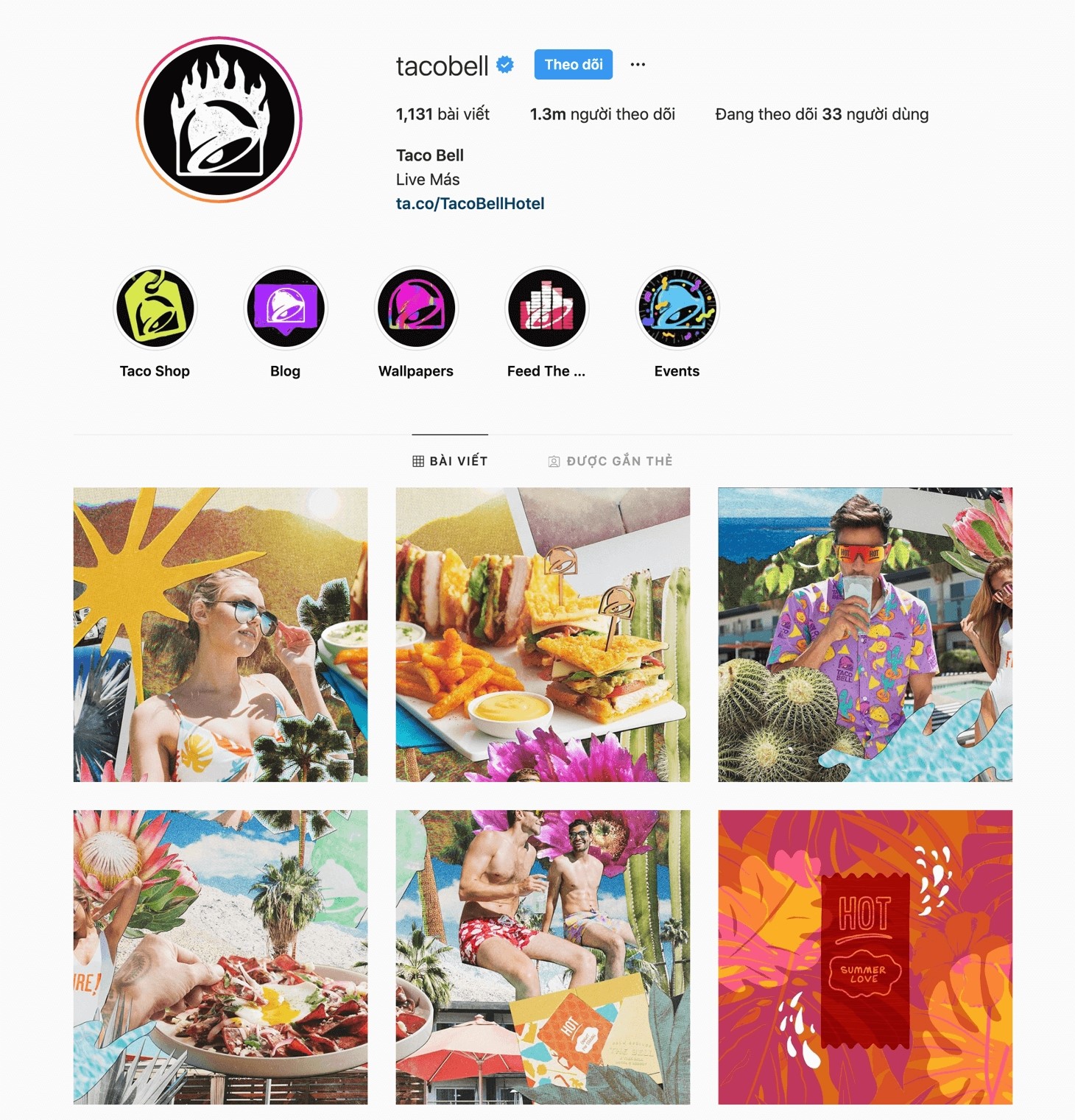 Once you determine your brand personality, refine your content to match. This can even apply to the color palette used in your photos.
The bottom line is consumers have a ton of options these days for any given product, and they don't buy from you because they need your product, but because they feel connected with your brand.
So, don't think of your Instagram as a place to sell your product. Think of it as a place to connect and engage emotionally with your audience, and think of your brand not as a seller on Instagram, but someone who understands and wants to connect with people.
Build Up Relevant Content and Post On A Consistent Basis:
Post on a consistent basis Your audience does not just follow your brand; they follow a dozen other brands too (and their friends).
All of these brands are competing to get a place in their audience's minds, and to do that, they all post consistently. Why? That is because out of sight, out of mind.
If you don't show up on a consistent basis in front of your customers, they will forget you and some other brand will take your place.
That's why you need to post and engage consistently on Instagram. Most brands post every day, and new ones even go twice a day. The more you post, the more you will show up in front of your customers and the better chances that they will remember you.
Create content that can connect with your audience
But don't just post random stuff that creates no values.
Post what teaches your audience something new. Post what makes your audience feel they are understood and connected. Post what inspires your audience to live more positive and meaningful.
Then among those posts, gently tell your audience about what you're selling.
There's so much content going on these days on every social platform, and Instagram is not an exception. And because people are "overloaded" by content approaching them from multiple directions, they have to filter out what's not relevant to avoid fatigue and only consume what they feel connected with.
If your content does not create a feeling of connection with your audience, or bring them any value, it will just become background noise.
Gain More Followers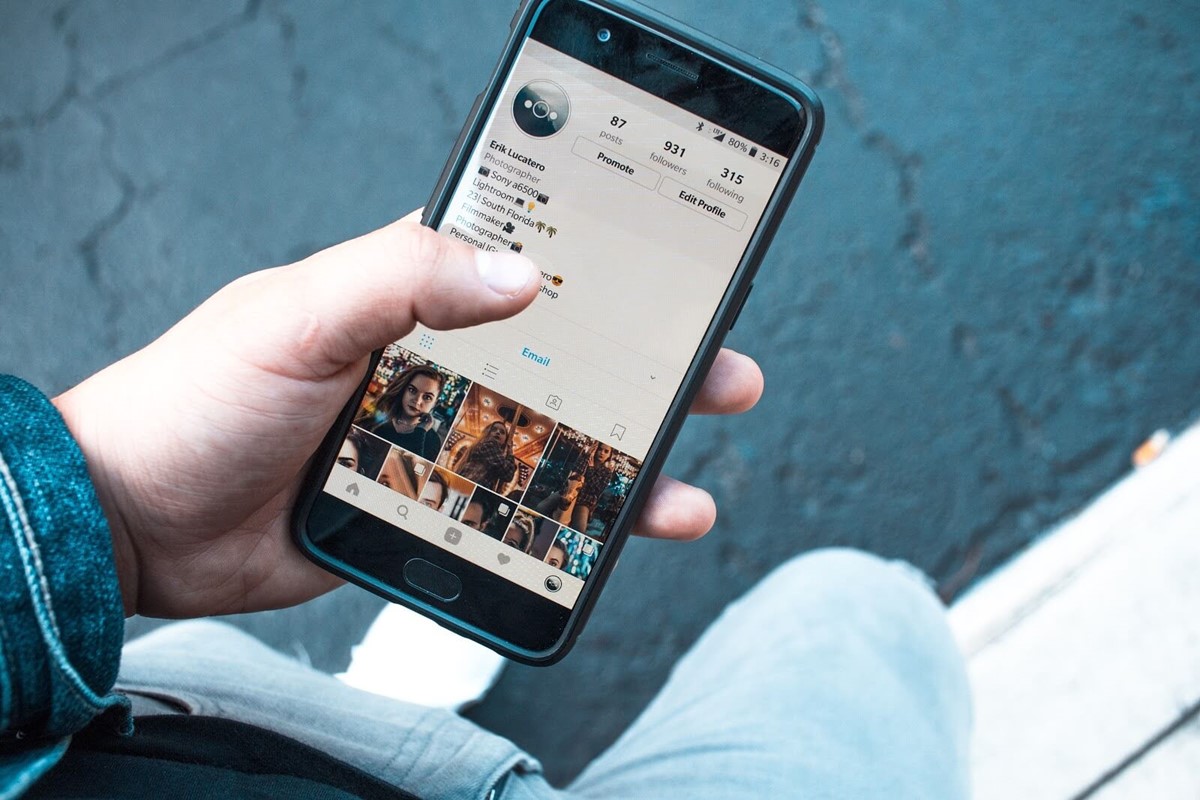 Read article: 16 Actionable Tactics to Get More Instagram Followers
Grow organically
Growing your follower base takes a huge amount of time and effort. So, the first thing it takes is patience. Every account with millions of followers once started with 0 and it took them years to build everything up from scratch too.
You may be tempted to go for the easy way and buy followers… please just don't do this! Buying followers won't actually drive engagement, which is actually what you need to make sure your posts are being seen.
And people will know if you buy followers; imagine having an account with a million followers and has only 15 "hearts" and no comments for what you post. People will know. That being said, buying a small amount of real & active followers as part of a well-thought strategy can be a wise move. Especially when you are just starting from scratch on the platform and credibility needs to be built.
Make it easy for people to find you
Put yourself in your customers' shoes and make sure your username is easy to remember and spell. If people won't have the patience to try a bunch of variations to find you, and if they can't find you, they can't follow you. People only follow you if they see that what you do can benefit them and their lives in some way. So, fill out your bio with a short but clear description about what you do.
Read more: 100+ Best Instagram Bio Ideas
Build your content with well-shot pictures
You can't just post pictures taken by your phone without any editing. This is common sense.
Think of Instagram as an art gallery, not as a photo folder. This is where people show off their best art to attract followers. And people only follow those with the best art.
So, if you want to have followers, you have to post art too, not pictures.
To do this, think of yourself and your brand as an artist who brings art to entertain and make your audience's life more beautiful.
You can learn more about how to take and edit your pictures for Instagram at the bonus section of this article.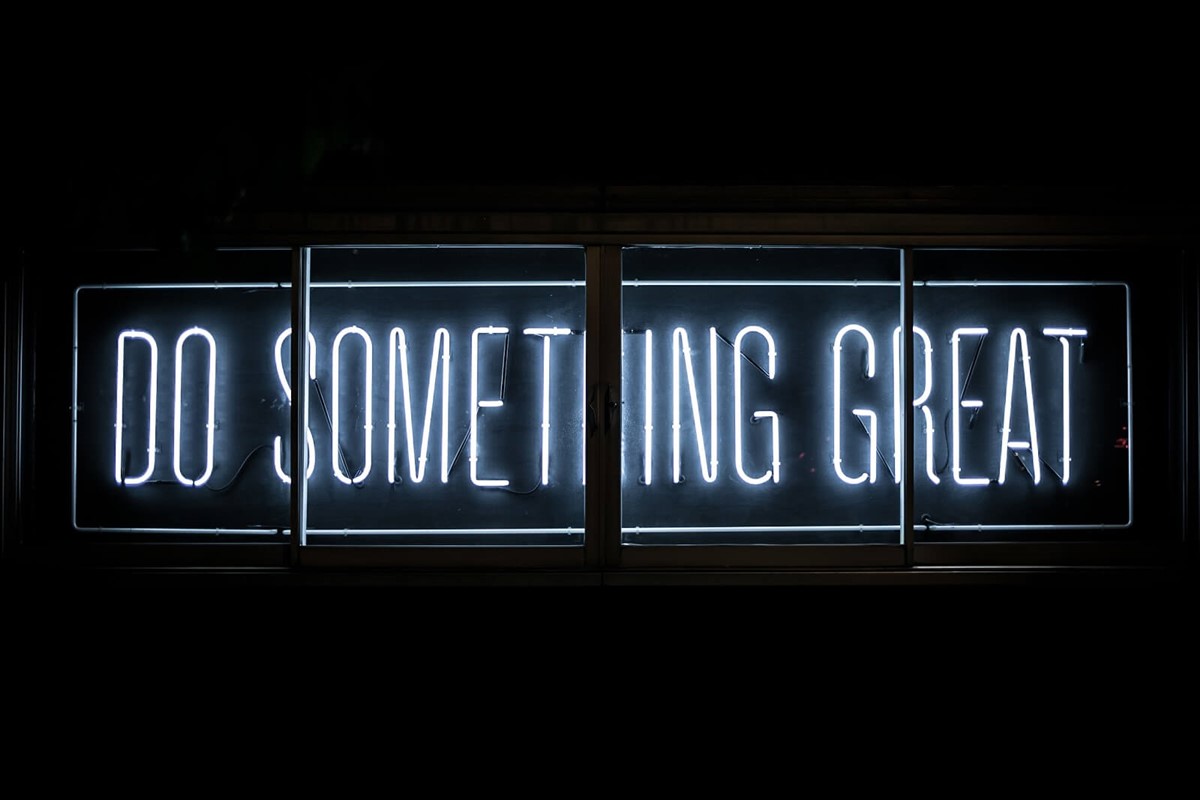 Build up your profile with a dozen posts first
You can't expect people to follow you when they go to your profile and see nothing there, can you?
And for that reason, once your profile is informative and optimized, it is a good idea to bring your feed to life with about 15 high-quality posts with content based on your theme and your understanding of your customers.
Then you can start showing people your feed and try to get them to follow you. You can find out more about types of posts on Instagram at the bonus section.
Attract followers
There are several methods that you can use to attract followers into your profile.
Method #1: Run ads
This is probably the most used method on Instagram to drive traffic to your profile.
Instagram ads, similar to Facebook ads, can target audience based on criteria such as age, demographic and interests. This will help you show your ads to the right audience.
As great as Instagram ads are, it requires serious efforts to learn how to run these ads to get results. You should spend time learning how to run Instagram ads successfully in order to make the most out of your advertising spend.
You can find a brief guide about how to run Instagram ads in the bonus section.
Method #2: Interact on other Instagram accounts who have the same audience as yours
Some people suggest new accounts to follow and try to interact with other established accounts who have the same audience. Theoretically, this would show your presence to the world, and if the content you put out there is valuable, people would visit your profile and follow you.
I personally find this method not really workable, because you can go to, say H&M, and leave a comment there, but that is just a comment among thousands and easily get neglected.
I can't think of a scenario where someone can use this method and build up thousands of followers, let alone a hundred thousand or a million.
With that being said, whether this method works or not depends on the product it is used on, so you can still give it a try and see if this method can work for yours.
Method #3: Work with Instagram influencers
Instagram influencers are people with an established follower base of about 50 thousand to a few hundreds of thousands. This group ranges from popular figures in given industries to celebrities.
It is important to work with influencers whose follower base is similar to your target audience. It doesn't make sense to get a male fashionista to endorse a cosmetics brand, does it?
Thanks to the huge follower base that influencers already have, products endorsed by these people can quickly get lots of people's attention.
Additionally, influencers are trusted by their followers, so working with these people to promote your products can help you gain credibility among your target audience.
Engage with your audience
Spend your time answering your audience's questions or engaging with them.
This is super important because that's how you can build deeper connections with your customers. We all want to buy from people that we know and are familiar with, and communication is the best way to grow familiarity between you and your audience.
Content, Content, Content
I cannot emphasize this strongly enough, but in this digital world where there are a ton of brands for any given products, consumers have too many choices and they will end up resorting to the one that brings them the most value.
How your customers see you depends hugely on the content you create and what value it brings.
Content that makes consumers' lives easier, more enjoyable, more beautiful, and less painful, less sorrow win every time, and therefore you should spend the majority of your efforts to generate content that can do this for your audience.
Related Articles:
Bonus Section
How to switch from a personal account to a business account?
This is fairly easy. You can go to your profile on Instagram (for mobile), and under Settings, go to the Account tab.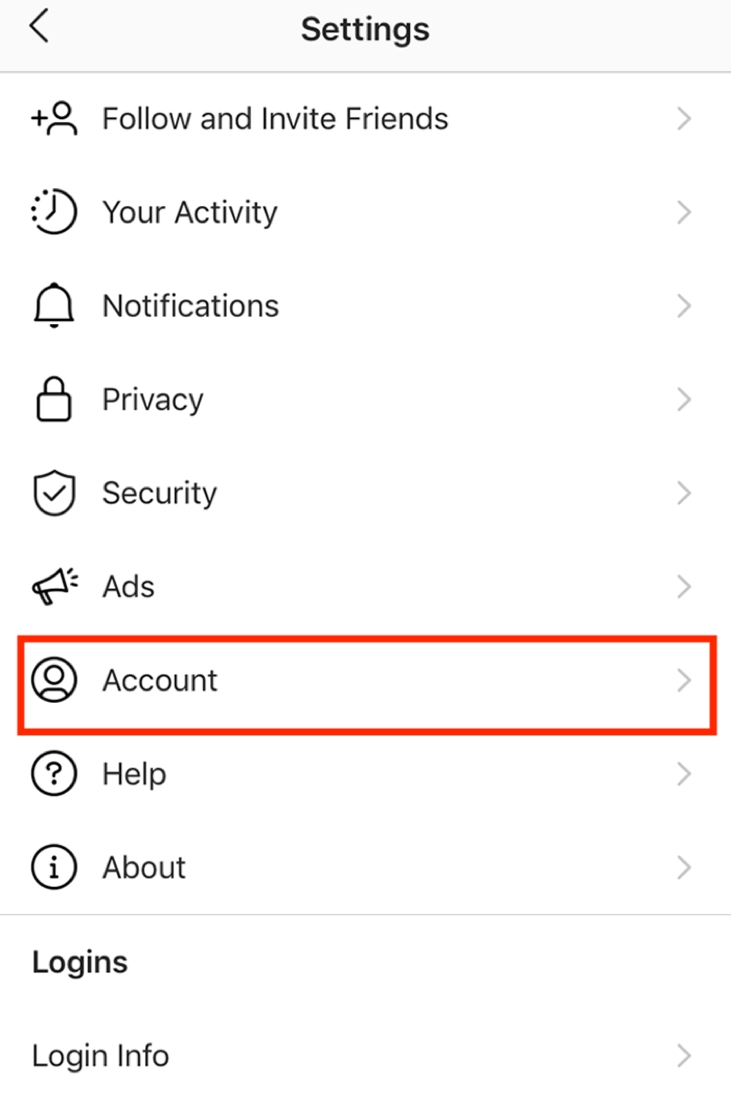 Then you're going to see "Switch to Professional Account".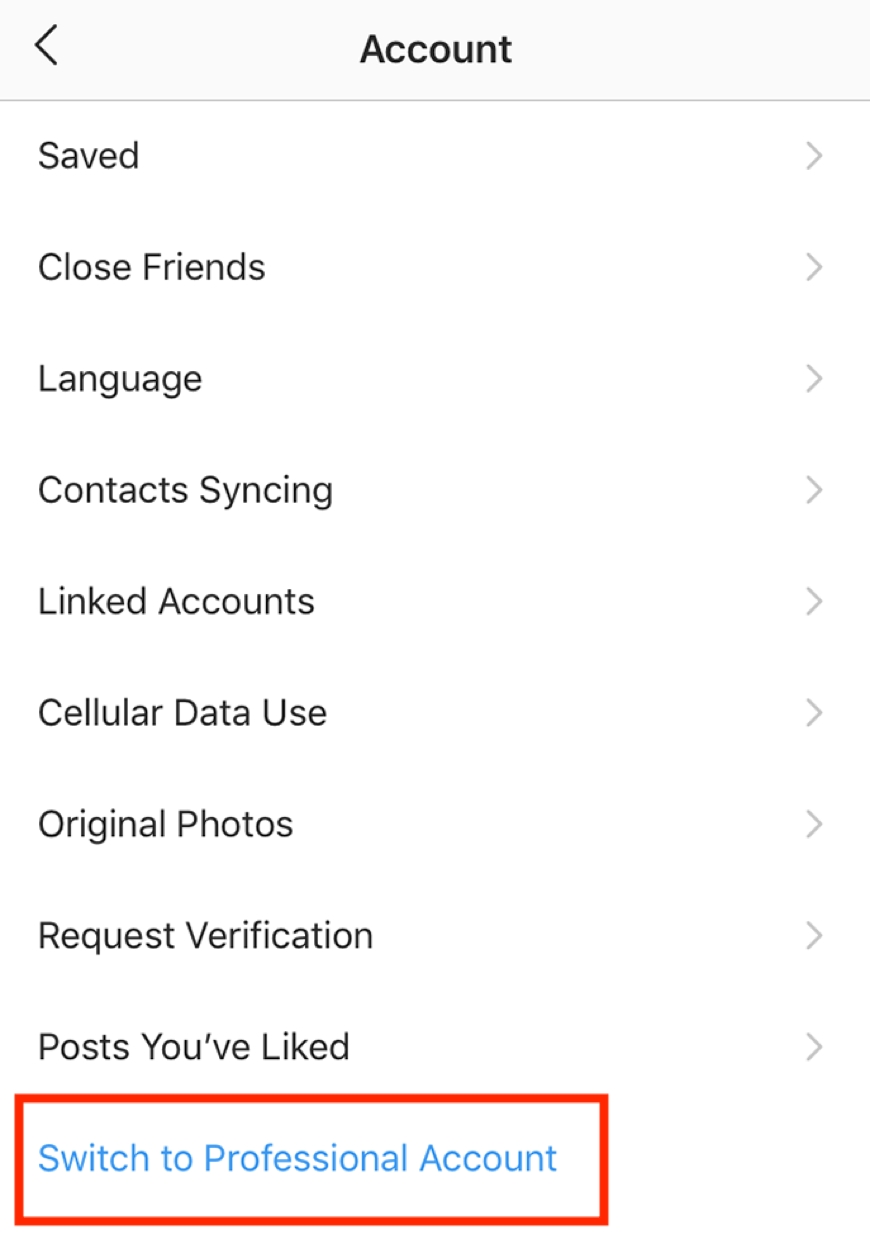 Click on it, then follow the instructions, and you're good to go.
How to take great pictures for Instagram?
In order to take great product pictures for your Instagram, you need to become aware of the types of product photography there are.
1. Classic Product Shots: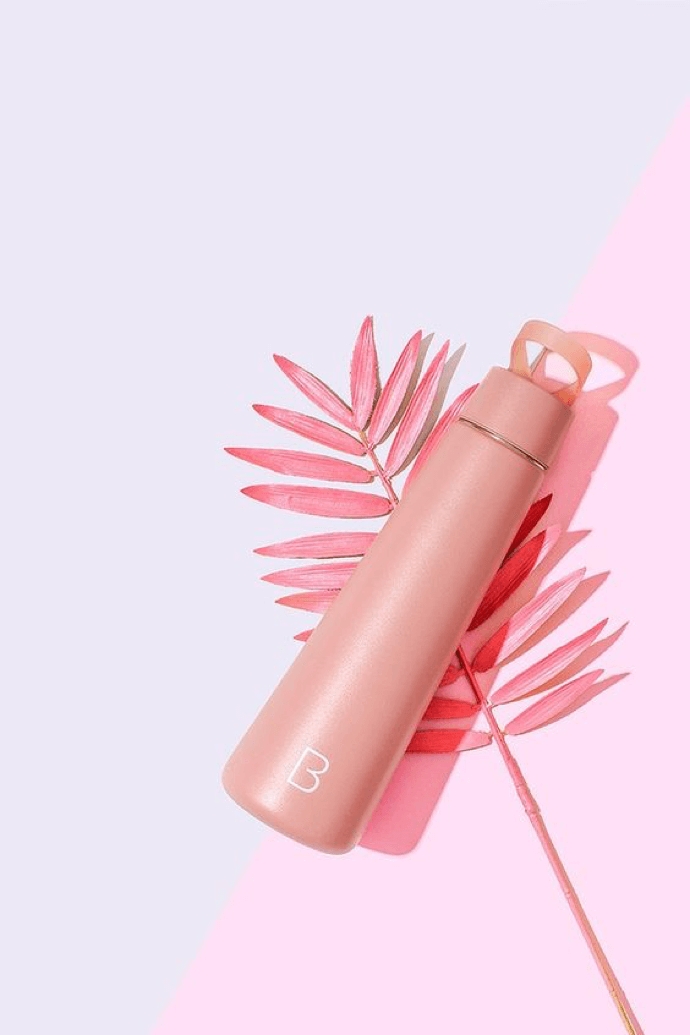 These are simple and high-quality shots of the product, and meant to showcase what you're selling.
This type of product shots is a must-have for your Instagram profile because without it, it would be hard for your audience to clearly see what you're actually selling. You can take these pictures on your own with a little bit of set-up and camera skills, and it will be even better if you can hire a professional photographer to do this for you as an expert knows how to present your product more attractively than you do.
What's great about product shots is they are often clean and have lots of white space. This removes distractions and allows the product itself to really shine.
There's no rule that says a product shot has to be on a white background (if there is, break it!!). You can choose any kind of background that you want, but it should be compatible with your product and your brand style to create consistency.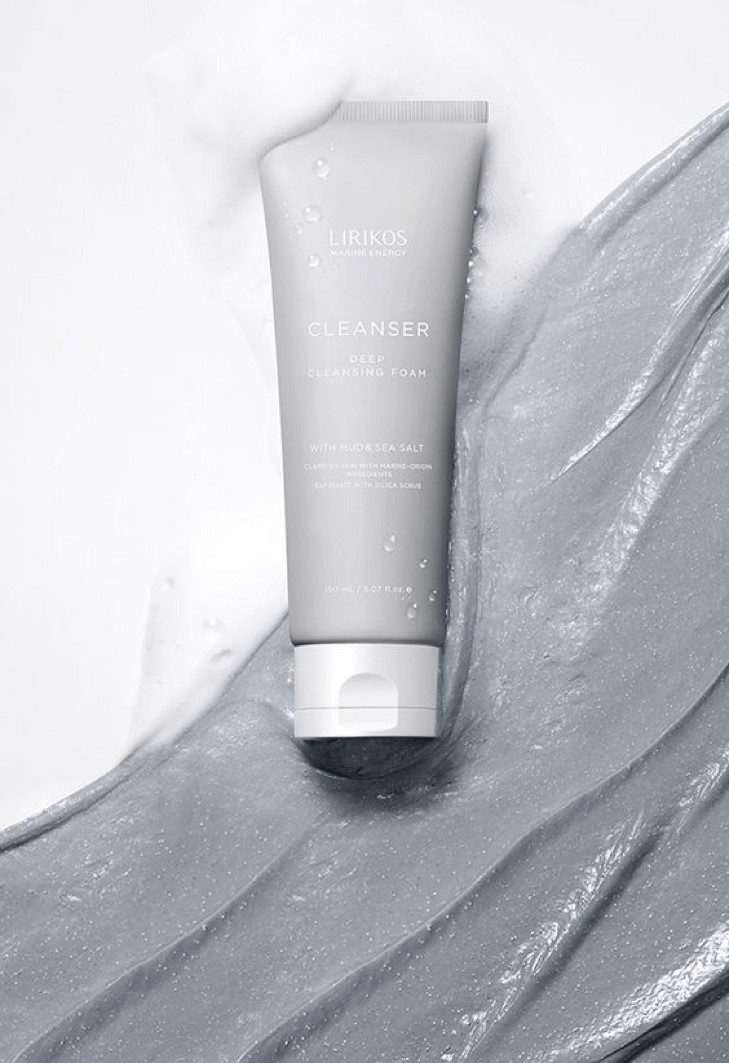 Classic product shots are focused on presenting your product in a simple and clear "this is what you get when you buy" scenario, and therefore, in the caption, you should highlight its striking features. In other words, let your customers know exactly what they're buying and why they need it.
With this style of product photography or any other type, you should keep in mind that people decide to buy based hugely on how they perceive your product by seeing your product shots. The better your product shots are, the more likely people will love your product and buy.
There are also types of set-ups you need to get a grip on -
Two Types of Set-ups of Classic Product Shots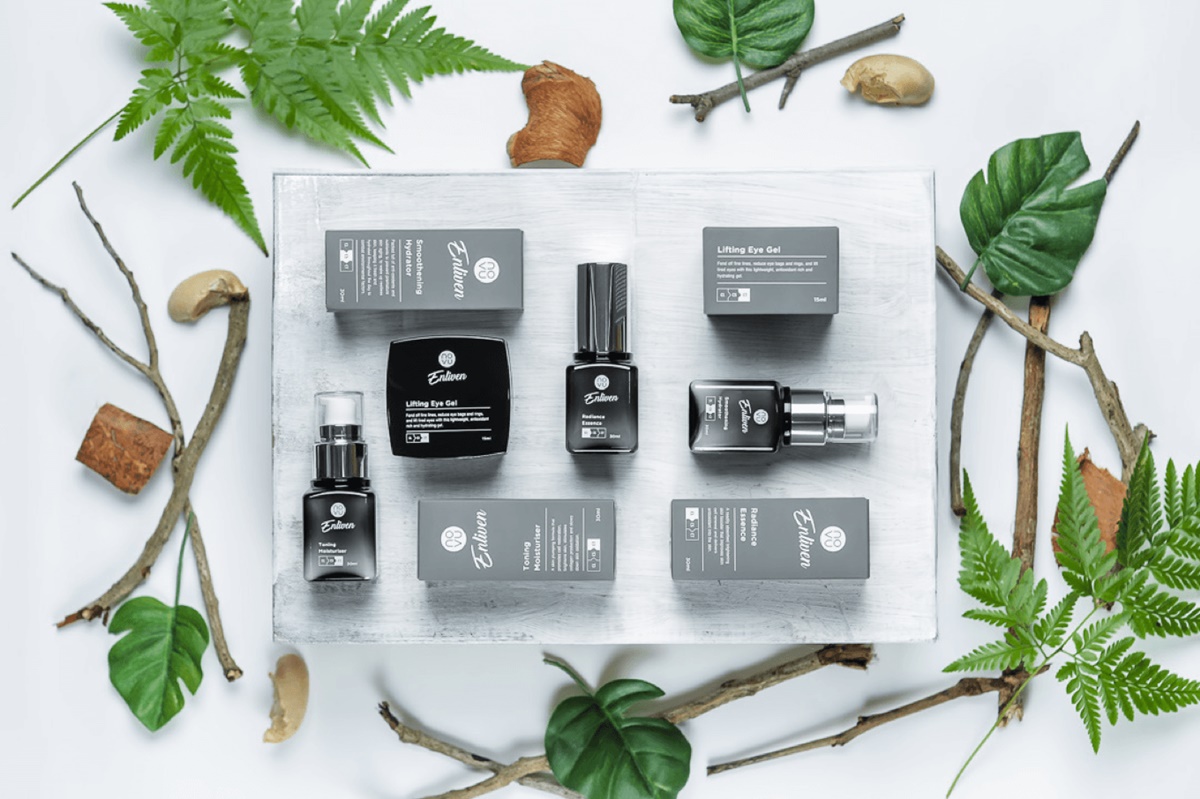 The flat-lay style is shots of items arranged aesthetically on a flat layout. With flatlays, you have a whole lot of room to play with because the choices of the background are endless. You can also get creative by learning how to arrange items in an unconventional but attractive way.
Just keep in mind that every choice you make when styling a flatlay needs to promote the overall story you're trying to tell.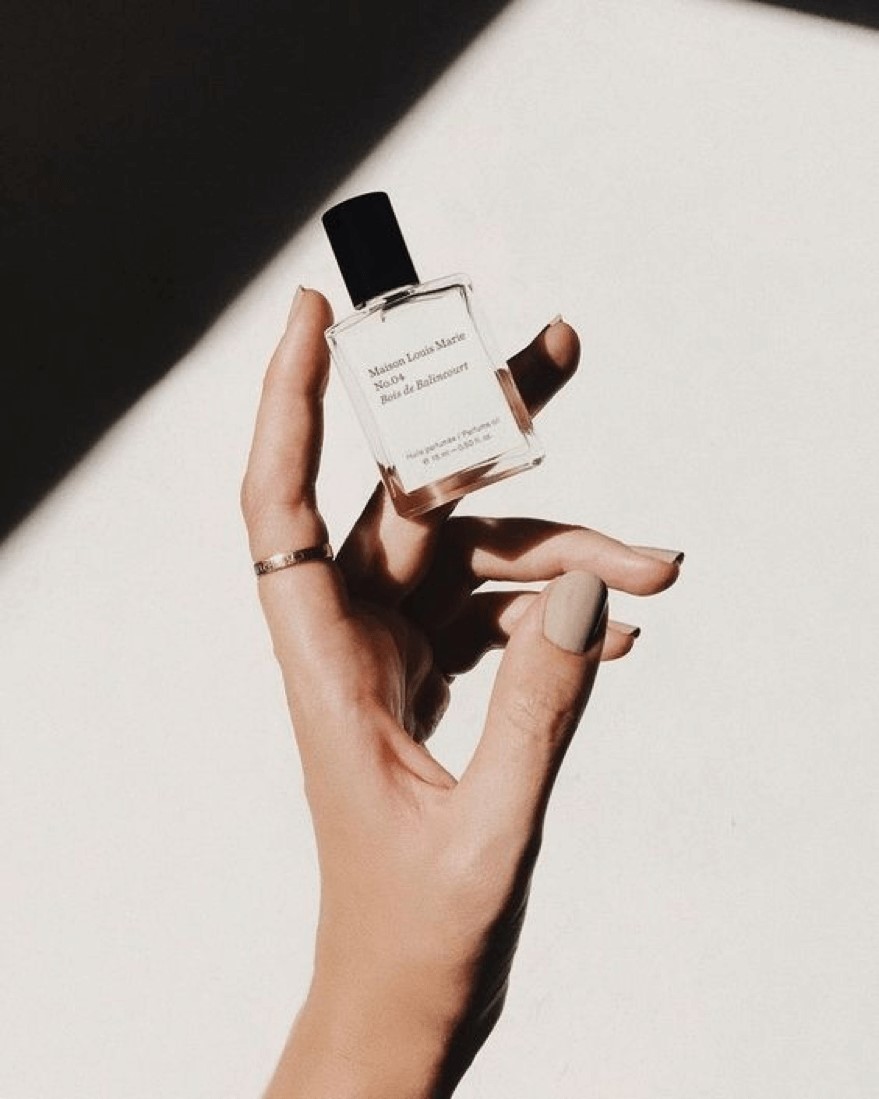 These types of shots involve incorporating, well, a real live human. Whether that means someone is holding the product, wearing it, or using it in whatever way it is intended for.
This is great for establishing a human connection, arousing emotions and providing a glimpse of what it might look like for your audience — The "that could be me…" factor.
2. Lifestyle product shots:
This type of product photography is meant to create a scenario where the customers would actually use your product, and it acts as a complement to your simple classic product shots.
Lifestyle product shots are much more complicated than classic product shots as they are not just something to highlight your product features. They need more elements to tell a story, or envision a scenario to inspire your audience.
This type of content does not always feature or even mention your products in every post. It's more about showcasing your brand DNA, connecting it with the lifestyle of your ideal client, and building trust with your audience. By doing so, you're letting them know that you're one of them and that you understand their needs, wants and desires.
3. Behind the scenes: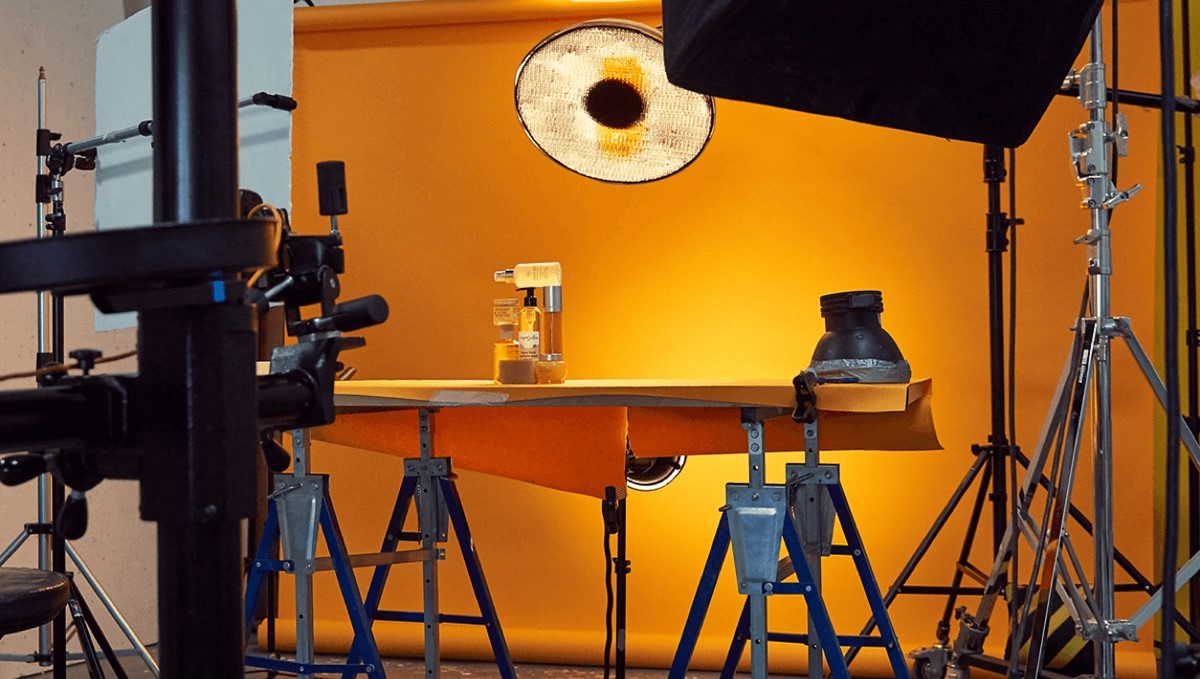 This is where you can give your audience access to your world and showcasing them how the magic happens.
That can be a glimpse at the beautiful chaos of your studio space or desktop.
If you have a storefront or a specific place where you sell your commodities, share that on a regular basis, so that people who may not be able to visit can still get a sense of that experience.
And if you do business online or don't have a permanent space, you can still take the opportunity to share moments of your workspace, a visit to your suppliers, a time when inventory arrives at your warehouse, etc. Think outside of the box and bring your audience into your journey with you.
By including your community more in the behind-the-scenes of your process and building a relationship with them along the way, they will become part of your story. And that's exactly how you build up loyal customers!
Here are a few ideas to get you started:
A peek into your workspace
A glimpse at the product photography process
Where your inspiration comes from
A visit to your supplier
Read more: How To Optimize Instagram Story Sizes & Dimensions
How to run Instagram ads
To run ads on Instagram, you'll need to set up the ad on Facebook.
Facebook allows you to set up and manage Instagram ads through its ads manager.
You can also customize audiences and other features, and monitor how your ads are performing.
Here's how to connect it to the Facebook Business Manager:
Step 1: Go to business.facebook.com.
Step 2: Click Create Account.
Step 3: Enter a name for your business, select the primary Page and enter your name and work email address.
Step 4: Move through the rest of the onboarding flow by entering the rest of the required fields.
Once that's done, you can move onto the first step of creating your Instagram ad.
Step 1: Link your Instagram account to your Facebook Business profile
Go to your Business Manager and click on the menu at the top left.
Click Business Settings. You'll get to a menu where you can click on Instagram Accounts.
A new page opens, you'll be able to add your Instagram account. Click Add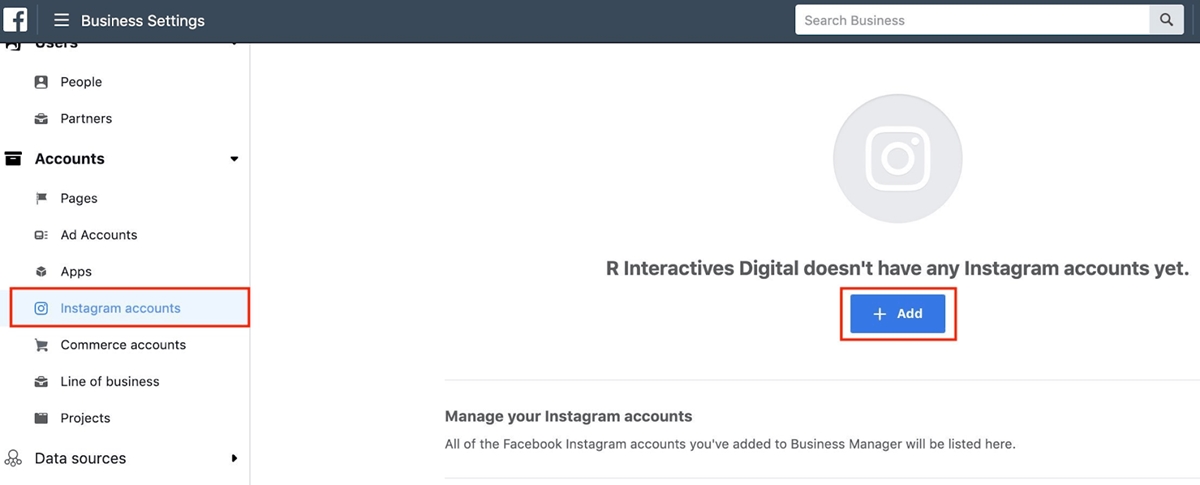 Add your username and password, then click Next.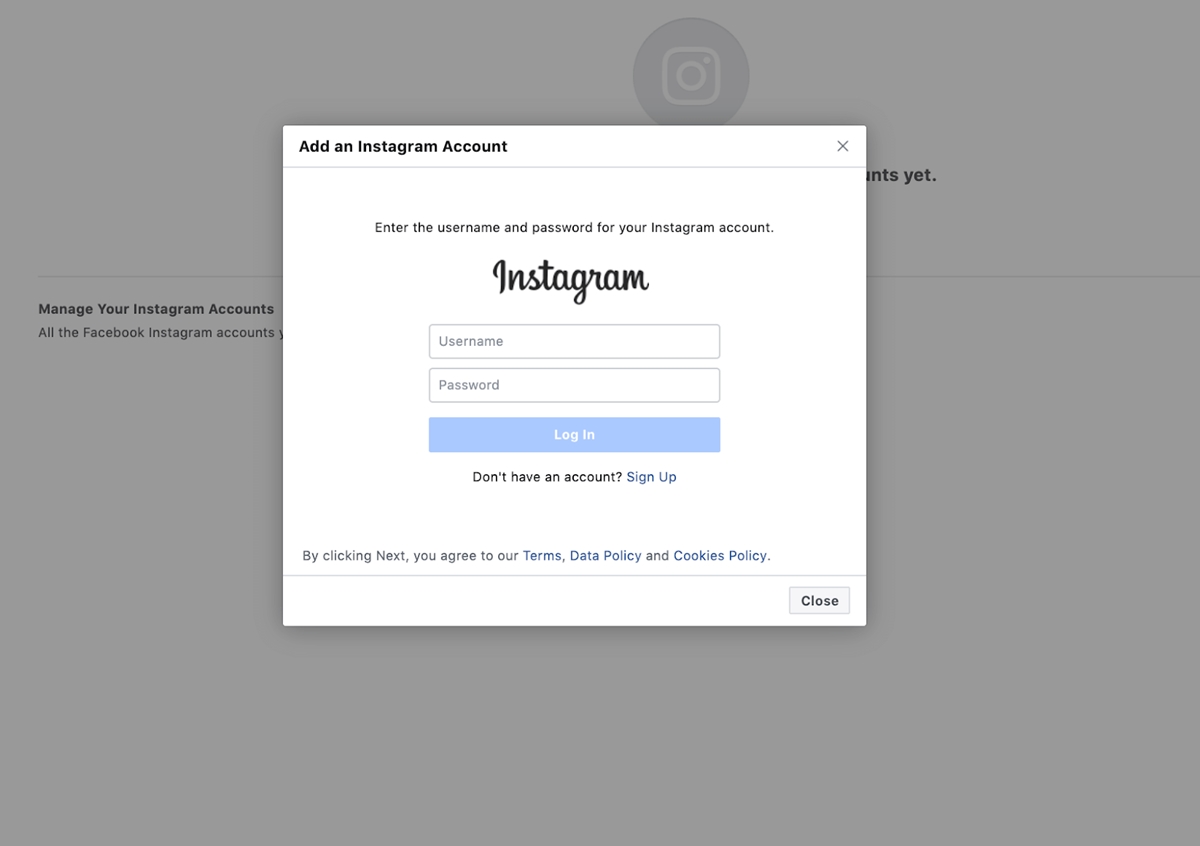 At this point, you have successfully just linked your Instagram account with your Facebook Ads Manager.
Step 2: Choose your objective
To start, go to Ads Manager.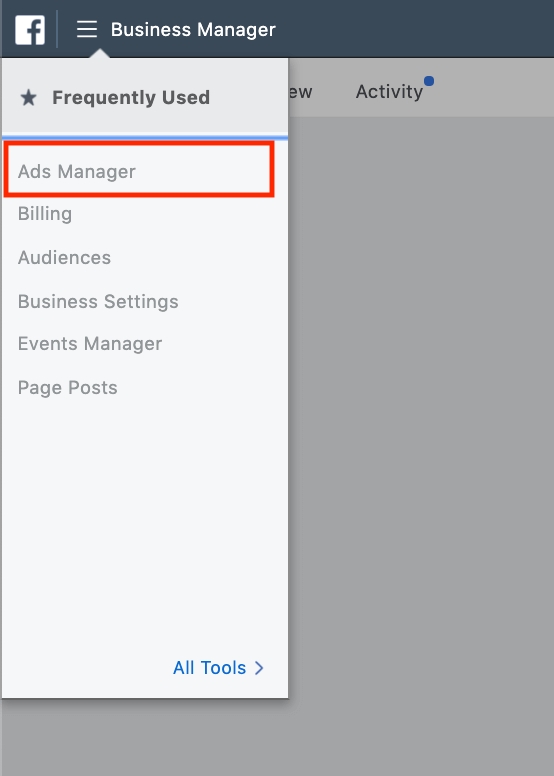 And click Create.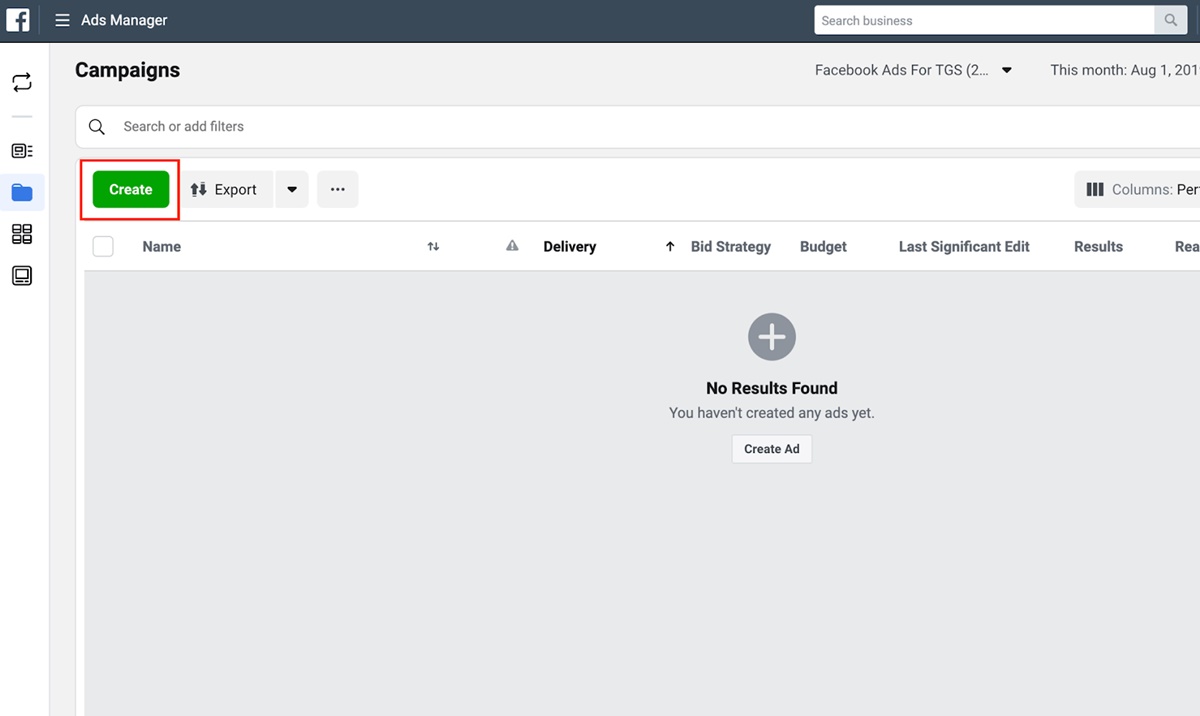 You'll now need to choose an objective for your campaign. Facebook Ads Manager offers a list of objectives.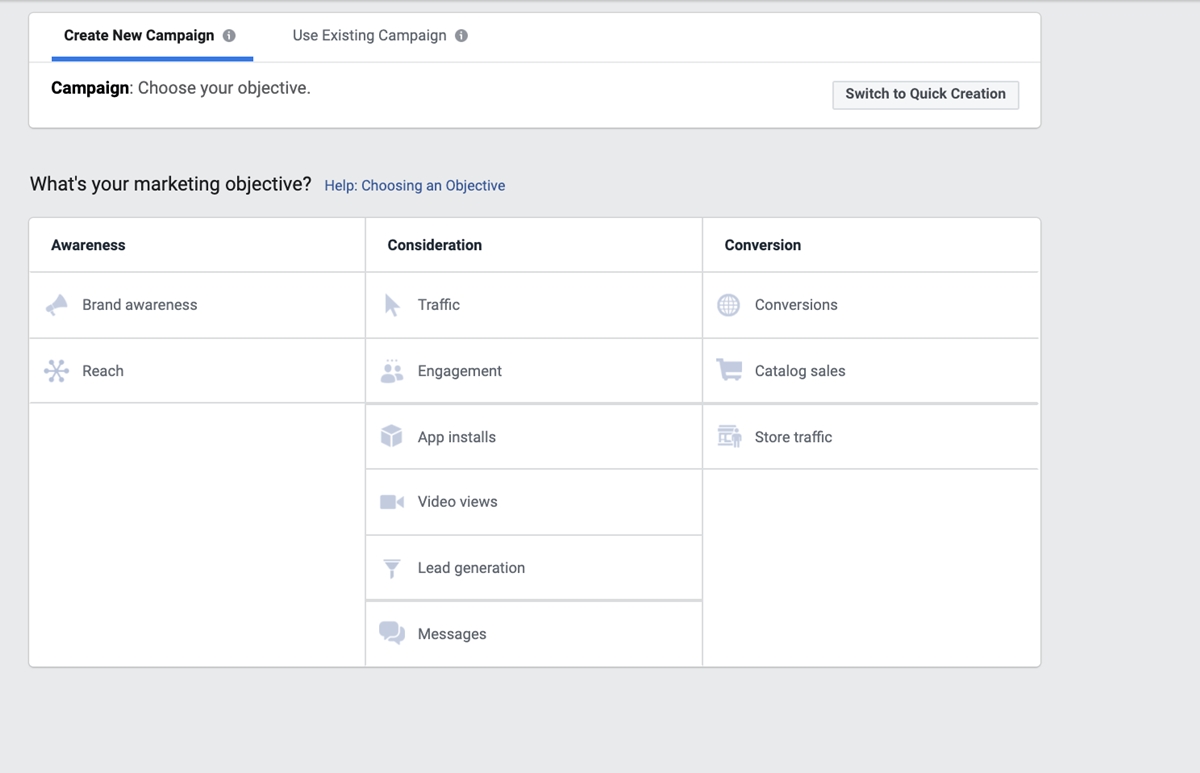 For Instagram ads, you can select from the following:
Brand awareness: Helps spread your brand to users who haven't heard of you yet.
Reach: Shows your ad to as many people as possible.
Traffic: For clicks to your website or to the app store for your app.
App installs: Get the users to download your app when they see the ad.
Engagement: Increases the number of comments, likes, shares, event responses, and offer claims you receive.
Video views: Increases the number of views a video receives.
Lead generation: Allows you to gather lead data from users who click on the ad.
Messages: Get users to send a message to your brand.
Conversions: For sales and sign-up conversions on your website or app.
Catalog sales: Users see ads for products on your Facebook catalog.
Store visits: Helps direct users to brick-and-mortar stores you own.
Not sure which one to choose? Check out the Facebook guide to how each objective supports different business goals, and find the one that makes the most sense for your company.
Once you've selected your objective, you'll be prompted to name your campaign.
The default name will just be the objective you've selected (for instance, "Brand Awareness") but you should give it a detailed name to keep track of your campaigns more easily.
Step 3: Identify your audience
The next step is to decide who you want to target with your ad.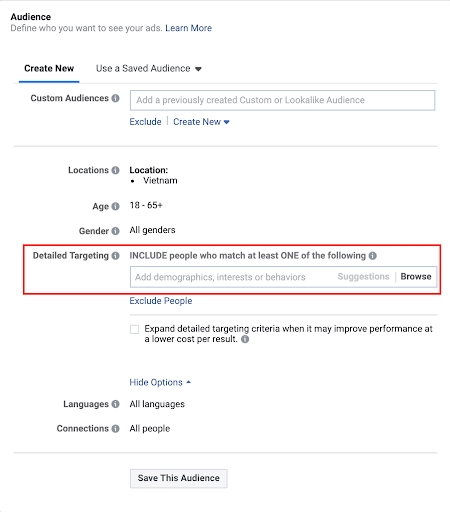 Facebook offers a very powerful set of targeting options that go far and beyond typical demographic information like age, gender, and location.
The Detailed Target allows you to target ads to very specific groups of people based on their behavior and interests. With this feature you will be able to show your ads to your most potential customers with messages uniquely crafted for them.
I would suggest you do further research to learn how to master this feature as diving into this is out of the scope of this article.
Step 4: Select your ad placements
In the Placements section, you can decide where your ads will appear on Facebook and Instagram.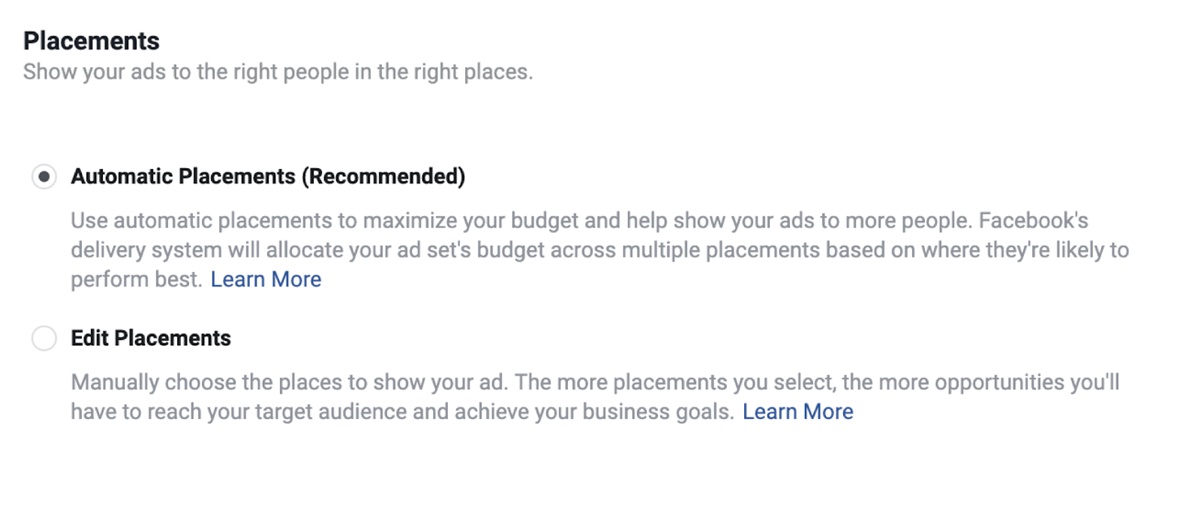 You'll have two options for this:
Automatic Placements. Your ads will be shown to your audience wherever they're likely to perform best. It's generally recommended to run your ads on both Facebook and Instagram.
Edit Placements. You'll be able to pick and choose where your ad appears. For example, if you want to limit your ads to only appearing in Instagram Stories, or only on the Instagram Feed, Edit Placements is the place to go.
Here's the window where you can edit your placement.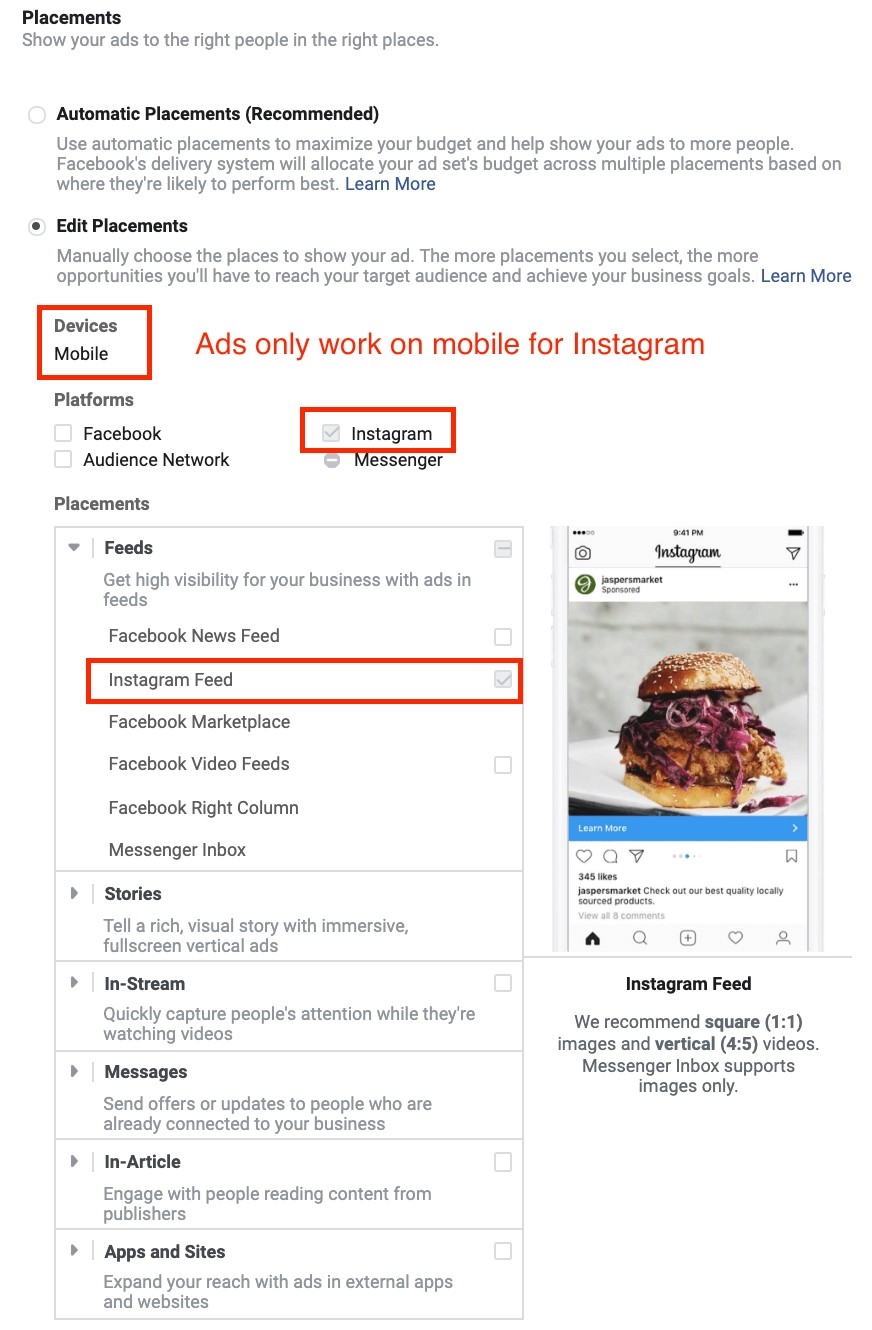 Once you've chosen where you want your ads to go, it's time to choose your budget.
Step 5: Choose your budget and schedule
This section is where you decide how much you want to spend on your promotion — and for how long.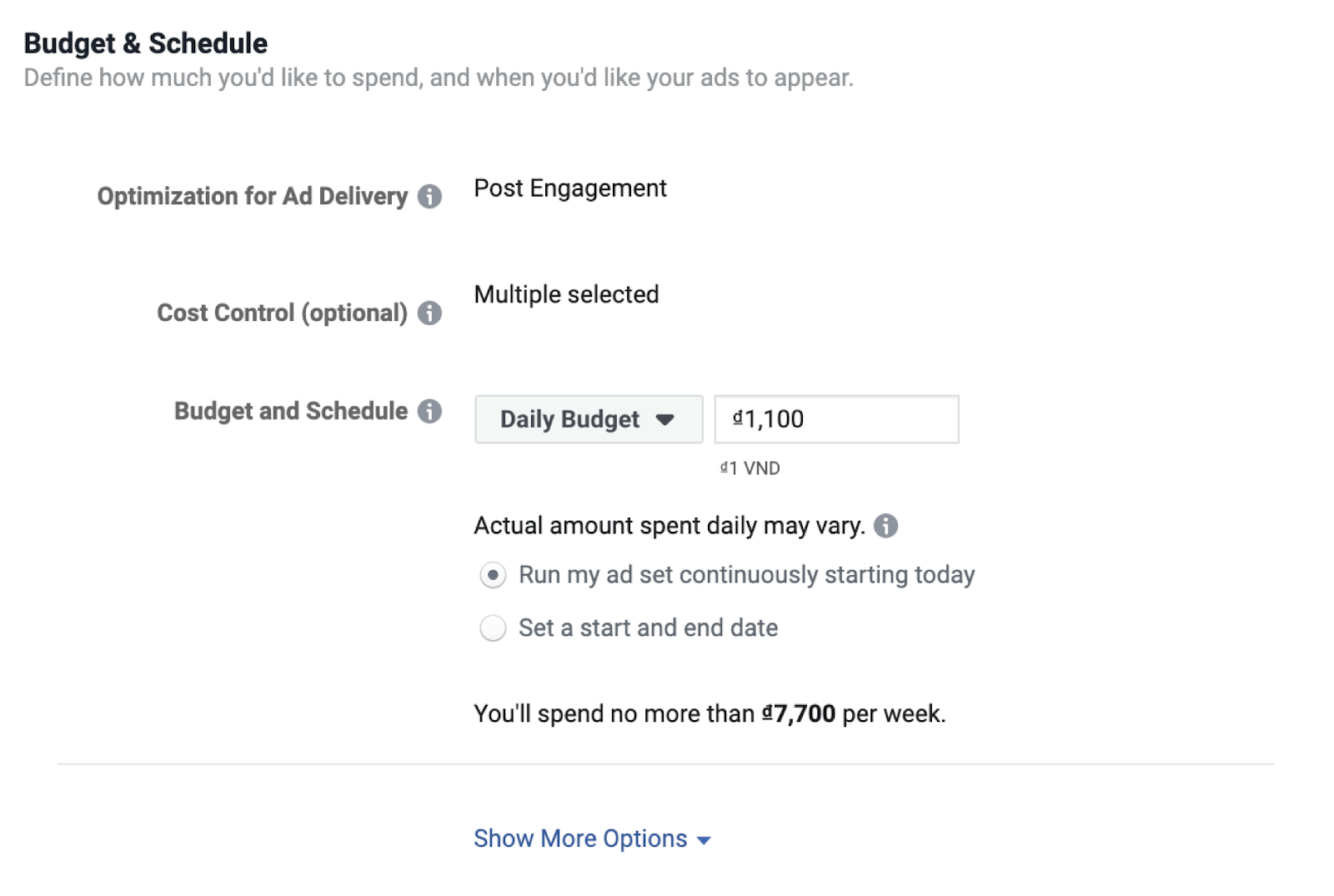 You may choose a Daily Budget (how much will be daily spent at maximum) or a Lifetime Budget (Budget for your whole campaign and Facebook will distribute it in a way that it thinks is the most efficient).
You can also choose to run ads continuously, or only at certain times of the day.
Facebook Ads Manager also includes Optimization and Bid Strategy options, which clarify how your budget will be spent. These may be customizable, depending on your campaign goal.
As you adjust these options, the Estimated Daily Reach scale in the right-hand column will let you know how many people you can expect to reach each day with your ads.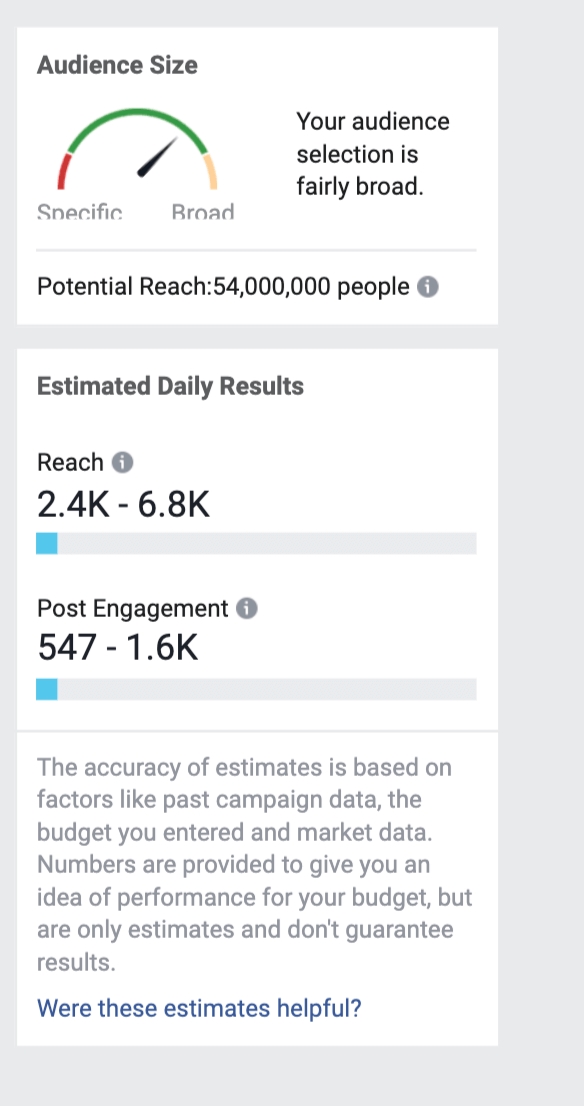 Step 6: Create your ads
Now it's time to create the actual ad.
First, you're going to want to choose a Facebook page to associate your ad with. Facebook won't let you create an ad without a Facebook fan page.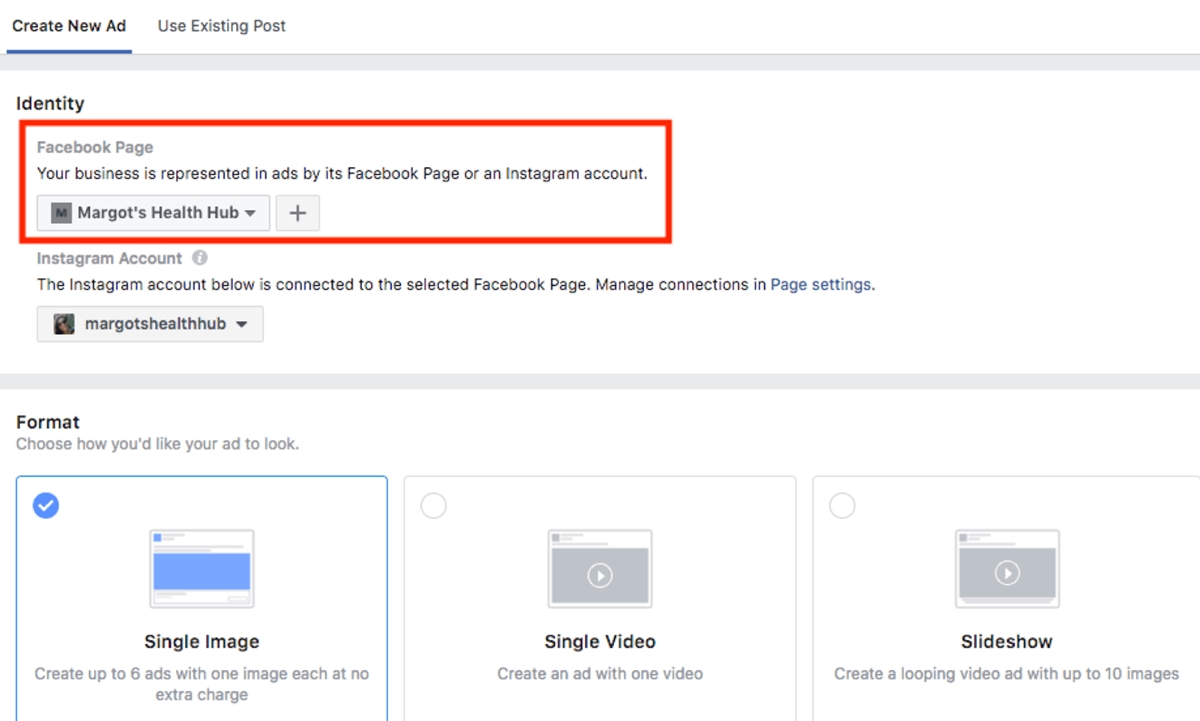 Once you've done that, you can now choose one of three formats for how you want your ad to look.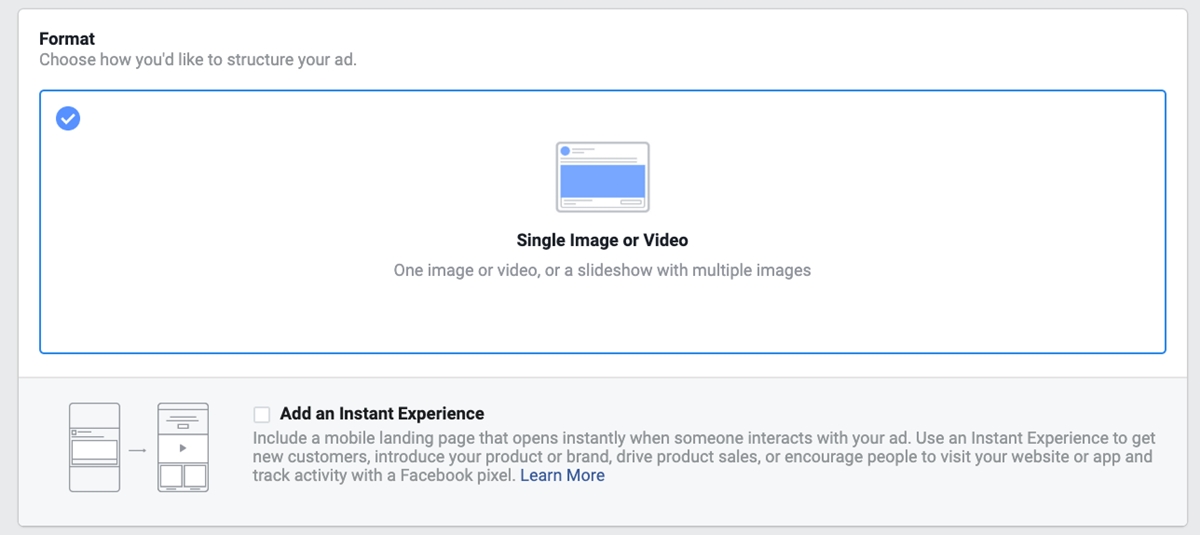 Then you need to add your media.

Facebook has a guide to Instagram ad formats with all the specifications and design requirements you need to make sure your ad looks great. The Ads Manager also displays the technical format requirements as you select your images or videos (using IG reels video downloader for download the Instagram videos you prefer).
After that, you will need to create a caption for your post (The Primary Text Section).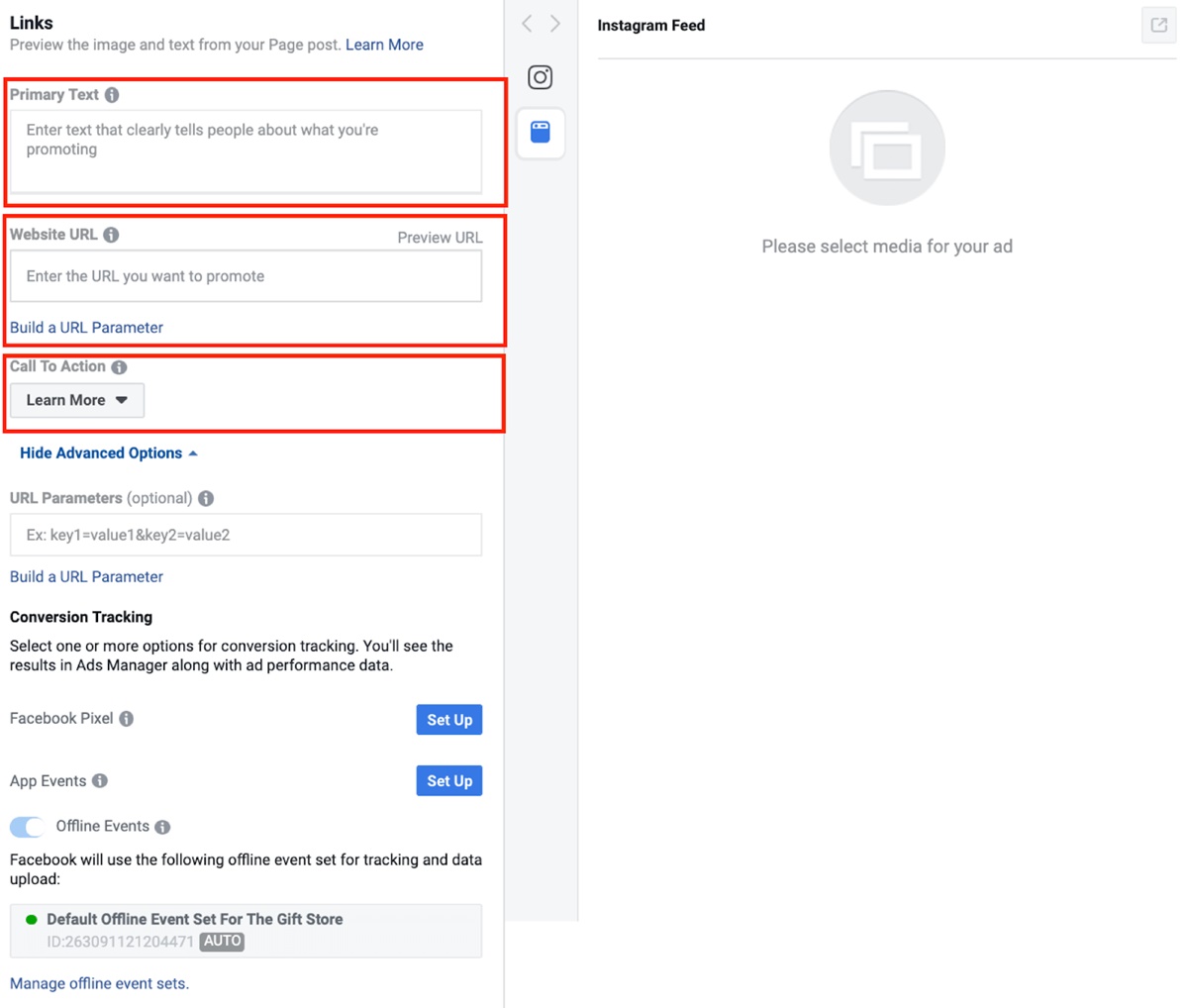 This is your first ads so you won't need to do anything with the Conversion Tracking section.
You can also choose a call-to-action button, and the destination URL (the Website URL section) that people will reach when they click on it.
Once you've clicked Confirm, you've just created your first Instagram ad with Facebook Ads Manager!
Related posts:
Conclusion
As you have reached the end of this article, though you will need a little more research to get a firm grip on Instagram for business. I hope my article has given you a foundation for this social platform, as well as directions into how you can navigate your further research.
---
CEO and Founder of Avada. Pursueing a simple and healthy lifestyle. A friend, a husband and a dad of four children, a trainer and an influencer wannabe. He is a big fan of sports and travel, also.
New Posts
Stay in the know
Get special offers on the latest news from AVADA.