What is Personal Branding? 10 Inspiring Personal Brand Examples for you to learn
Have you ever wondered how people know you and how to save money on advertising? If you always have questions like this, or if not, then you should ask now! Because what I am about to share below is closely related to the development of your own career: Personal Branding.
Personal branding is not a new concept for many people. You can create good products, give promotions, even perform growth hacking. But there is another very interesting but still effective way to market with a low budget: take advantage of the image of the founder. Using personal branding effectively, you will save a lot of money and still be able to create a sense of trust, be popular and have the opportunity to communicate for free.
Go ahead to find out what the definition of personal branding is, the steps to build a strong personal brand and 10 inspiring personal brand examples.
What exactly is personal branding?
A personal brand is the combination of unique skills and experiences that make you who you are. Effective personal branding will make you stand out from everyone else in the field you are working in. A personal brand is also the way people see who you are, what you are like.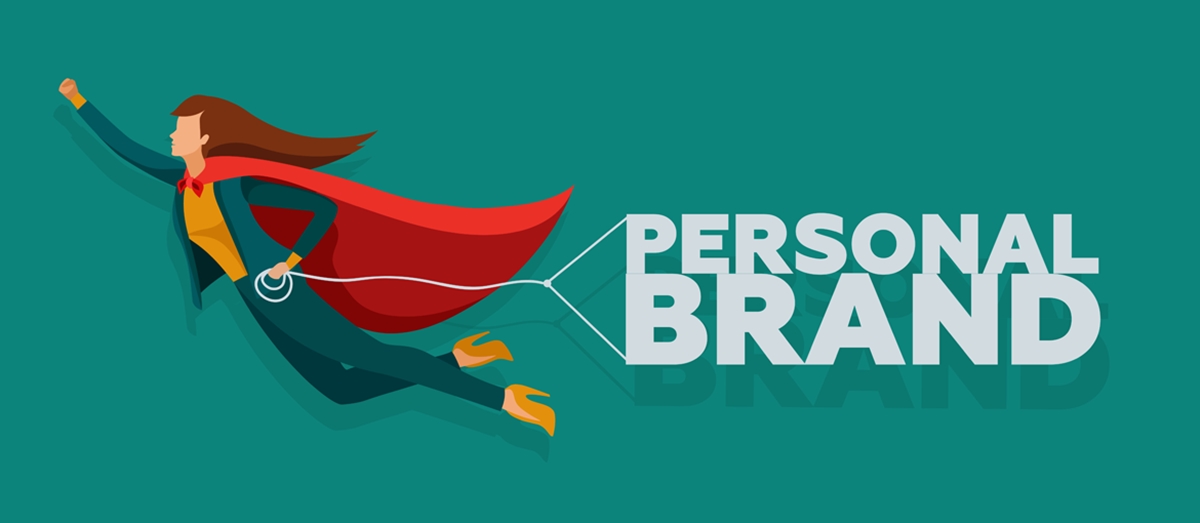 We often think that "brand" is something very big, like Apple or Microsoft. Now, we should think out of the box, the brand could be anything, anyone. Each individual can be considered as a unique brand.
The idea of flaunting your brand can make some people uncomfortable. But if you miss the opportunity to prove and express yourself, you're losing a potential that can help you stand out and separate yourself from the monotonous, unobtrusive crowd out there.
While individual brand goals may vary from person to person, the branding process needs consistency.
With us, we believe that everyone needs to be equipped and access their branding skills. That is exactly why we carefully prepare you for this article.
What makes personal branding important?
When it comes to establishing a personal branding process, many people dismiss this idea immediately because they consider it a futile and time-consuming task. Obviously, you have to invest a lot of time and effort to build your own brand. But I can say that building personal branding is paramount to anyone. Why?
Here are some reasons that I think after you know, you'll immediately want to build your personal brand right away:
Helps you to stand out from the crowd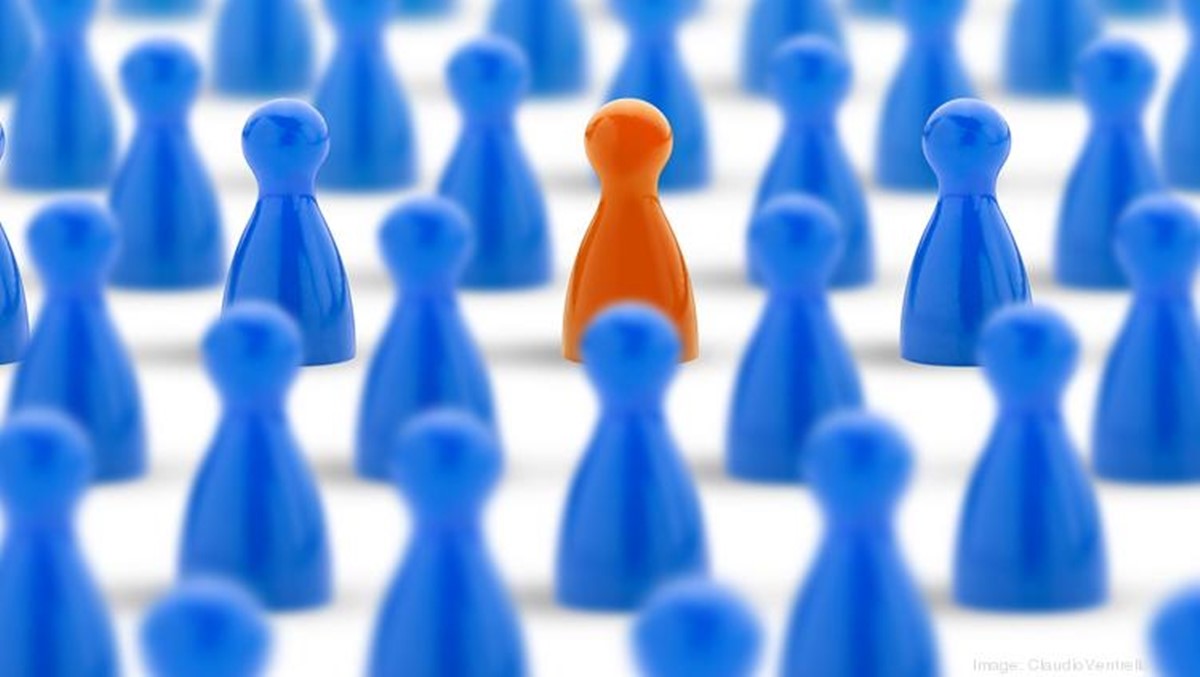 In a world of countless talented and famous people, in order for you to stand out and be different, you need to create your own personal brand. In order for you not to be a copy or a shadow of others, your identity is unique and unique.
There are still plenty of competitors and people who are willing to plagiarize ideas for success, and it's hard for us to be the only one in any field. However, you are yourself, and no copy can match the original. With your personal brand, you make a difference by leaving a mark in your field of expertise, just like the pink-haired blonde lawyer in the movie "Legally Blond" or like Whitney Miller, the shop US Army Masterchef season 1, the famous girl with great baking skills and won almost every challenge related to desserts.
Leads you to multiple opportunities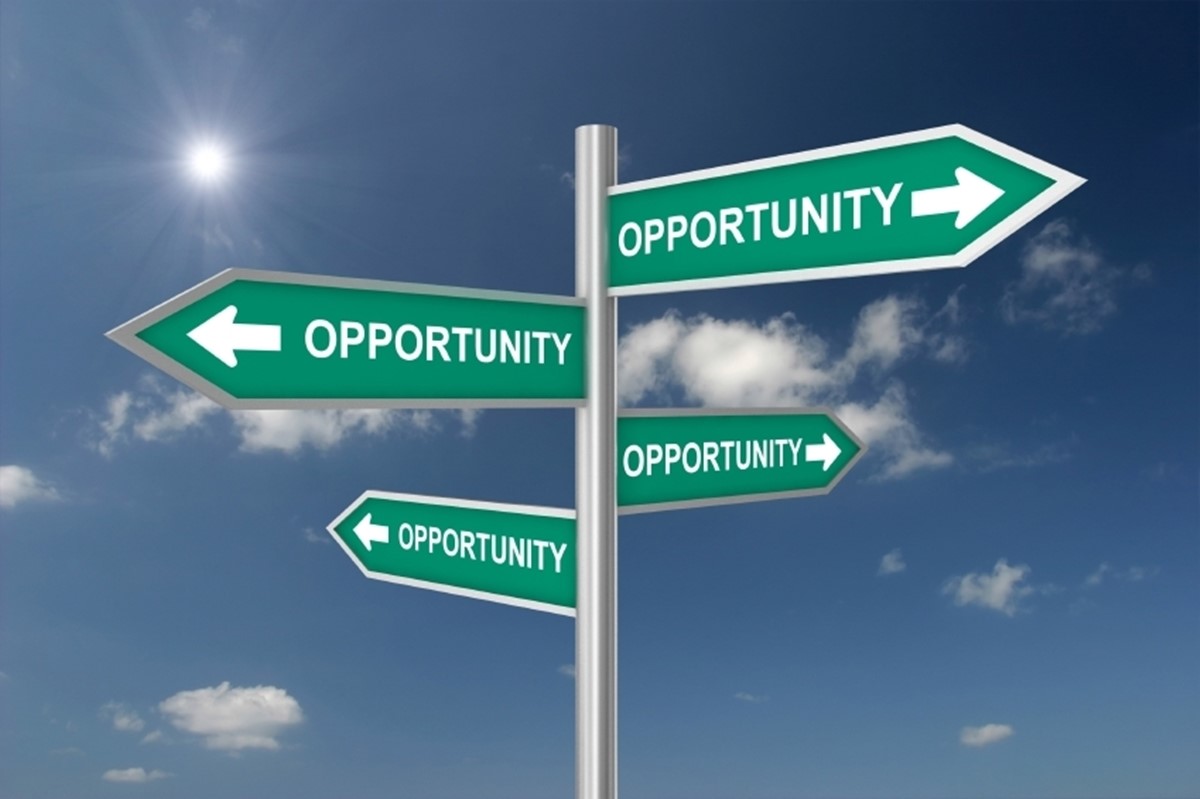 Whether you're still a novice or an industry veteran, businesses will learn about you in advance in different ways. If you have a bit of a reputation related to your industry, they will be very helpful for your career and promotion process.
Obviously, you absolutely can build and give yourself a competitive advantage soon. There is no need to completely surrender your fate to competition with competitors to entice customers.
If you ignore and think that: Personal branding is only for people running around looking for work, you're wrong. The number below may surprise you:
According to another study by Weber Shandwick:
Senior leaders in global brands contribute 45% of the company's reputation. Thus, more than half of the business reputation comes from these leaders themselves.
More importantly, the CEO's reputation plays an extremely important role in attracting the attention of employees in the company (77%) and is a great motivation to keep them working (70%).
That is the importance of Personal Branding in the business. The way the CEO builds his brand also has a significant impact on the success of the business.
Therefore, a strong personal brand has never been so important and decisive. In fact, the more successful you are at your job, the stronger your personal brand is.
Increase audience's trusts
Customers trust real people more than companies: people often feel afraid and defensive when receiving information from businesses. Because they often associate the company with the image of greedy money machines and the fear that they will lose money will create barriers for information from the business. But when contacting an individual, seeing pictures their photos, read what individual start-up owners write, they will feel more intimate, more human.
When the store owner has personal branding and shows customers what you look like, telling them who you are will help remove the barriers in your mind that make them hesitant about the brand. You can gradually include brand-related information in the stories you post, the things you do or experience every day. Through what the real people read, they will be much easier to put your brand image in the head.
Helps your future career
Focusing on Personal Branding is a way to help you grow in the future. Think about how much the network of relationships will increase as you focus on developing your personal brand.
Personal branding is the least difficult step towards the goal you have set. No matter what your industry, or where you are located, your personal brand has great power, helping you achieve all the goals set before. Of course, keep in mind that to enhance your brand, you have to invest a lot of time, effort and potential ahead.
Building and developing descriptions about you, sharing experiences and what you've done, identifying goals, developing a personal branding strategy - these can be overwhelming. But once you've established yourself a solid foundation, the path ahead is clearer, and the rest of the work you have to do will be much easier and simpler.
Easy to take advantage of marketing opportunities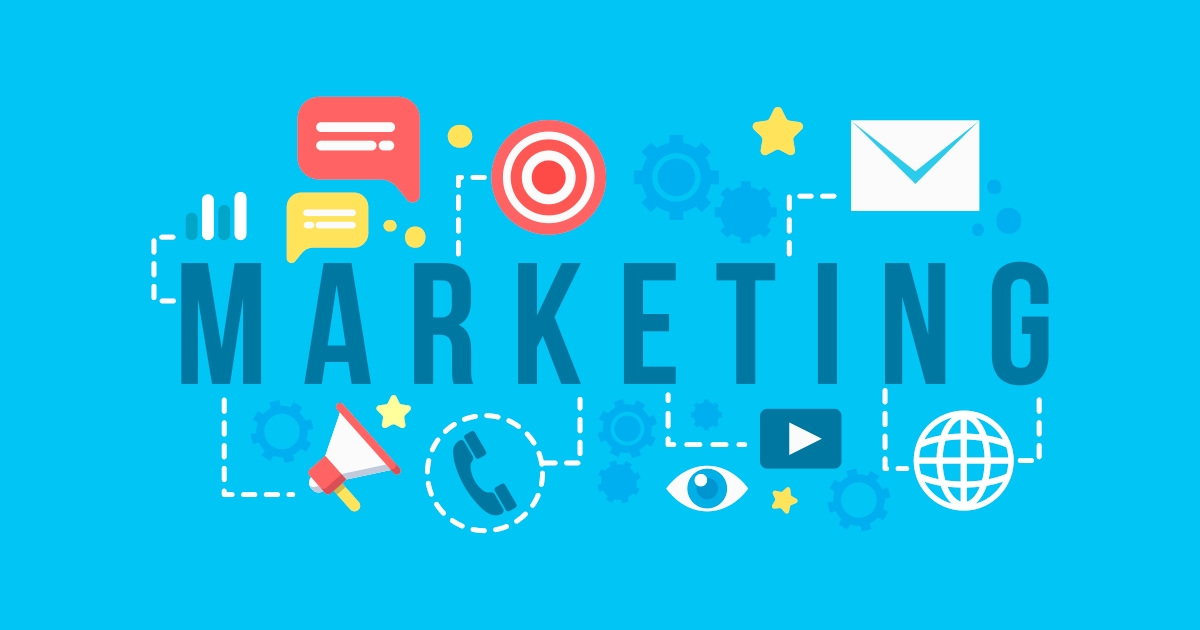 Most effective media sources, such as online newspapers or blog content, are often afraid to repost business posts for fear that when the brand name of the business is posted, it will create competition with their own brand.
But with personal posts and expert knowledge is different, they are often asked to share, save and view. There are even many articles of the founder's sharing about his work, which are exchanged by many people because of his dedication and real experiences.
If you do good personal branding, you can create opportunities for free marketing, mention the name in case studies and your store itself will also benefit. For example, being invited to talk shows, inviting event speakers like How to survive without Budget or Starting a sleepless business. These are opportunities for your brand and online store itself to be more popular. NO MONEY NEEDED, of course.
It's not a coincidence that beauty bloggers can easily succeed when it comes to cosmetics business. It is because they have done very good personal branding before. The name is often mentioned in the newspaper, beauty blogs as a favorite source of information. So when they move into business (like Michelle Phan with the EM, or Charlotte Tilbury with the same-name cosmetic type), they also automatically get free marketing.
Related Posts:
10 best personal brand examples that will inspire you
Neil Patel
Born on April 24, 1985, in London, England, billionaire Neil Patel is extremely famous. He built his personal brand as a marketing expert and a famous businessman. Neil Patel is currently the Top 1 Global Marketer and the top 10 most influential people on the Internet according to Entrepreneur magazine.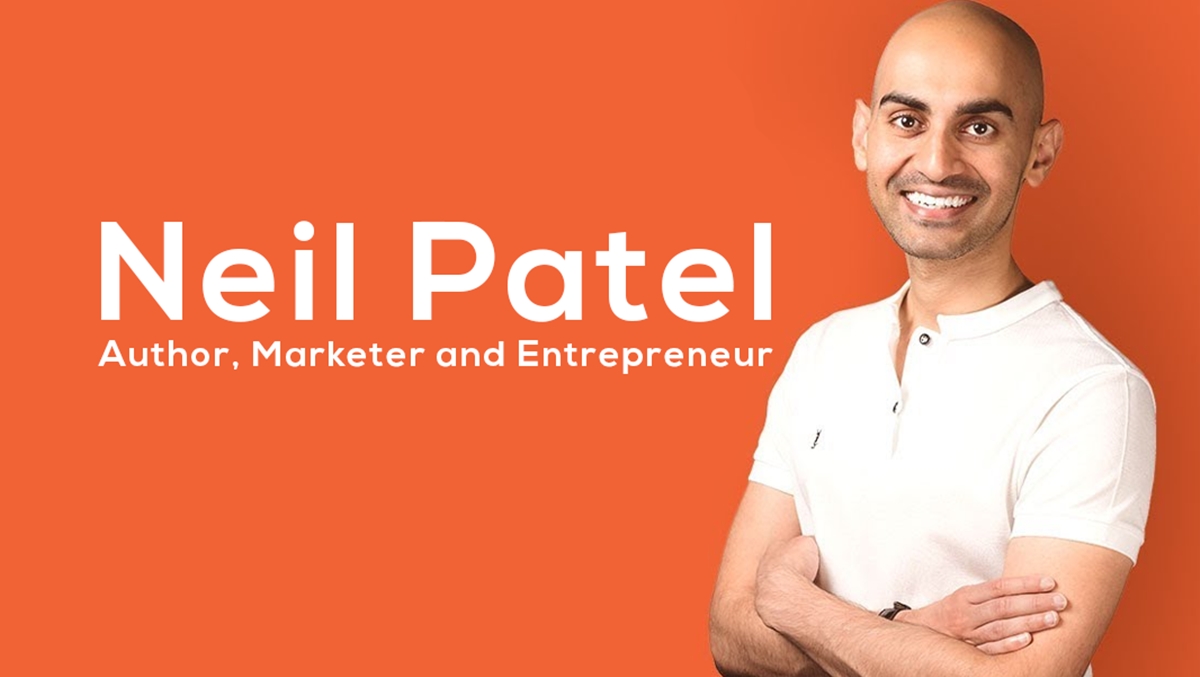 He is the co-founder of a series of customer data analysis companies including Crazy Egg, Hello Bar, and KISSmetrics - companies in the top 100 outstanding enterprises in the world. Besides, he has helped many companies like Amazon, NBC, GM, HP and Viacom to grow revenue.
Rich and successful, Neil Patel also wants to convey his experience to people through a potential personal blog. Neil Patel's blog posts tend to be online marketing. These blog posts are insightful, highly professional and inspirational. In particular, there are specific evidence from his practical experience is included in the article.
Orange is the main accent color for Neil Patel's website and also continues to be used throughout his social appearance. To build a personal brand, Neil Patel even uses cartoon images of his face to make a favicon for the website. He always maintains his wit as a way to impress people. Even the Call to action sentence he uses is also extremely unique and amusing: "Yes, I want Neil to teach me how to grow my business."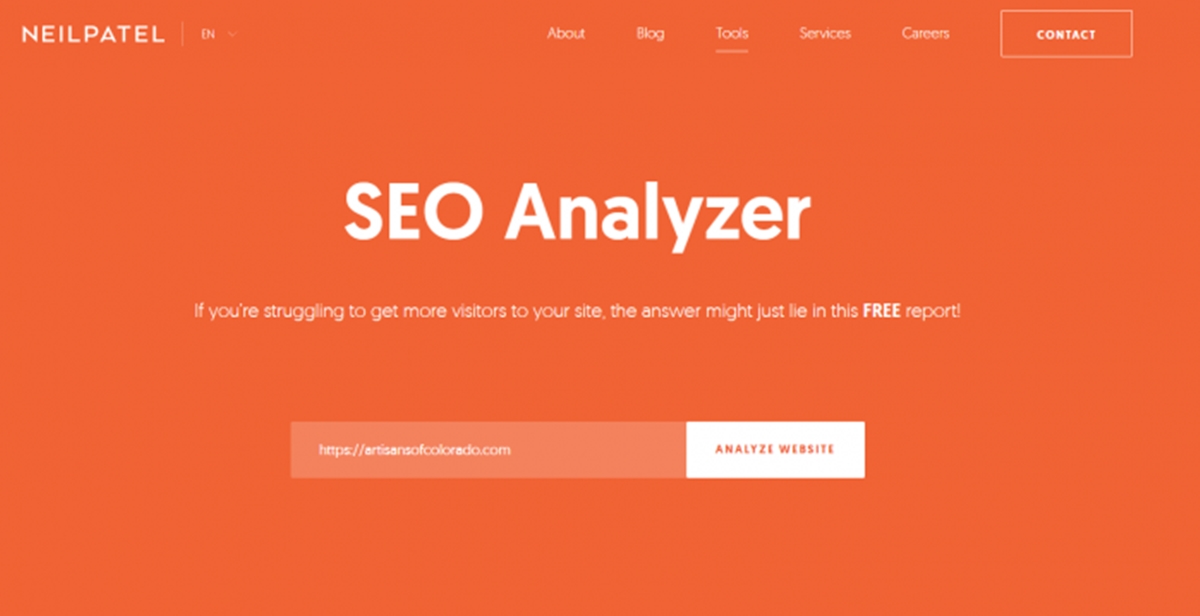 Elon Musk
Do you know who the CEO of BMW, Audi, or Mercedes is?
Probably not.
But you probably know that Elon Musk is the CEO of Tesla. He built his personal brand and attached it to Tesla. Elon Musk has built a personal brand excellently when his name is always associated with creativity and a "greedy" personality that is necessary to take all risks. Also, because of this, Tesla is somewhat shaped as a technology enterprise, with great strides that change the "old" car industry.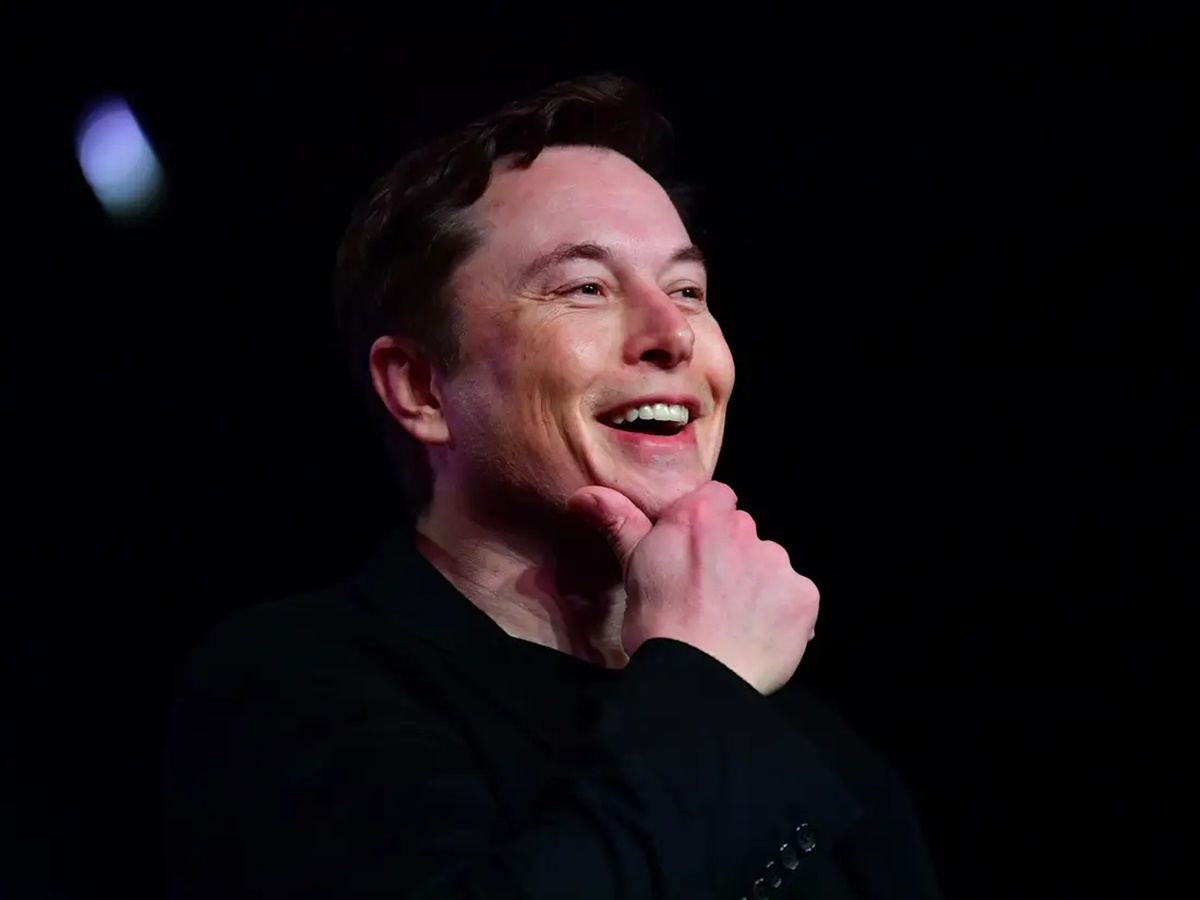 Tesla always has a limited budget for advertising, especially when compared to other car manufacturers on the market. However, the brand name of the company is still popular and impressive. According to experts, the most noticeable element of this success is the brand of Elon Musk. Interestingly, Elon Musk has more Twitter followers than all three of his companies combined (Tesla, SpaceX, and SolarCity).
Elon Musk has built the belief that a leader is creative, strong, and willful enough to break traditional thoughts and turn imagination into reality. Elon Musk's creativity and willingness to take risks create surprising appeal to customers, partly encouraging consumers to pay attention and use its products.
That way, people's buying decisions are based on affection, attraction, and vision of Elon.
Elon Musk's personal brand is really strong and he can completely re-use it for new companies in the future and can save a ton of money on marketing companies and new products. Starting a new company with a community of people who already know, like and trust you will always bring more advantages.
Gary Vaynerchuk
Author Gary Vaynerchuk is currently the executive of VaynerMedia, a digital marketing company based in New York City. He is also the owner of a very popular YouTube channel called #AskGaryVee and regularly speaks at social networking conferences. From the beginning, he impressed people with videos of wine at his parents' own liquor store.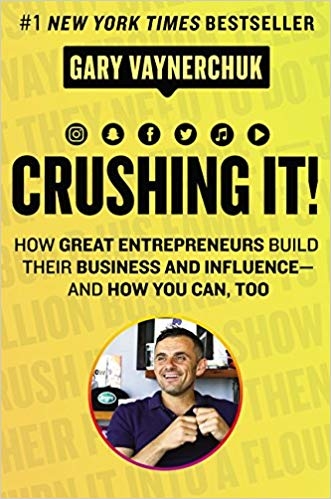 He has been on the list of 4 best-selling authors of the New York Times 4 times. He often shares new lessons and inspiration drawn from the experiences of dozens of influential people and entrepreneurs who don't follow the traditional business route but choose to pursue their dreams in building a company and personal brand in a special and excellent way.
He also provides advice on both theory and practice on how to become a prominent figure on social media platforms such as Twitter, Facebook, YouTube, Instagram, Pinterest and Snapchat; podcast platforms like Spotify, Soundcloud, iHeartRadio and iTunes; and other emerging platforms like Musical.ly.
Gary Vaynerchuk is believed to be the strongest personal brand in the entire online startup space. Nowadays, Gary Vaynerchuk has a whole media empire focused on his personal brand.
Billie Eilish
Not only different from the majority of artists in the music industry, but Billie Eilish also shows a strong personality and is very typical in her music style. It is also a testament to how different artists in music will make a miracle in fashion.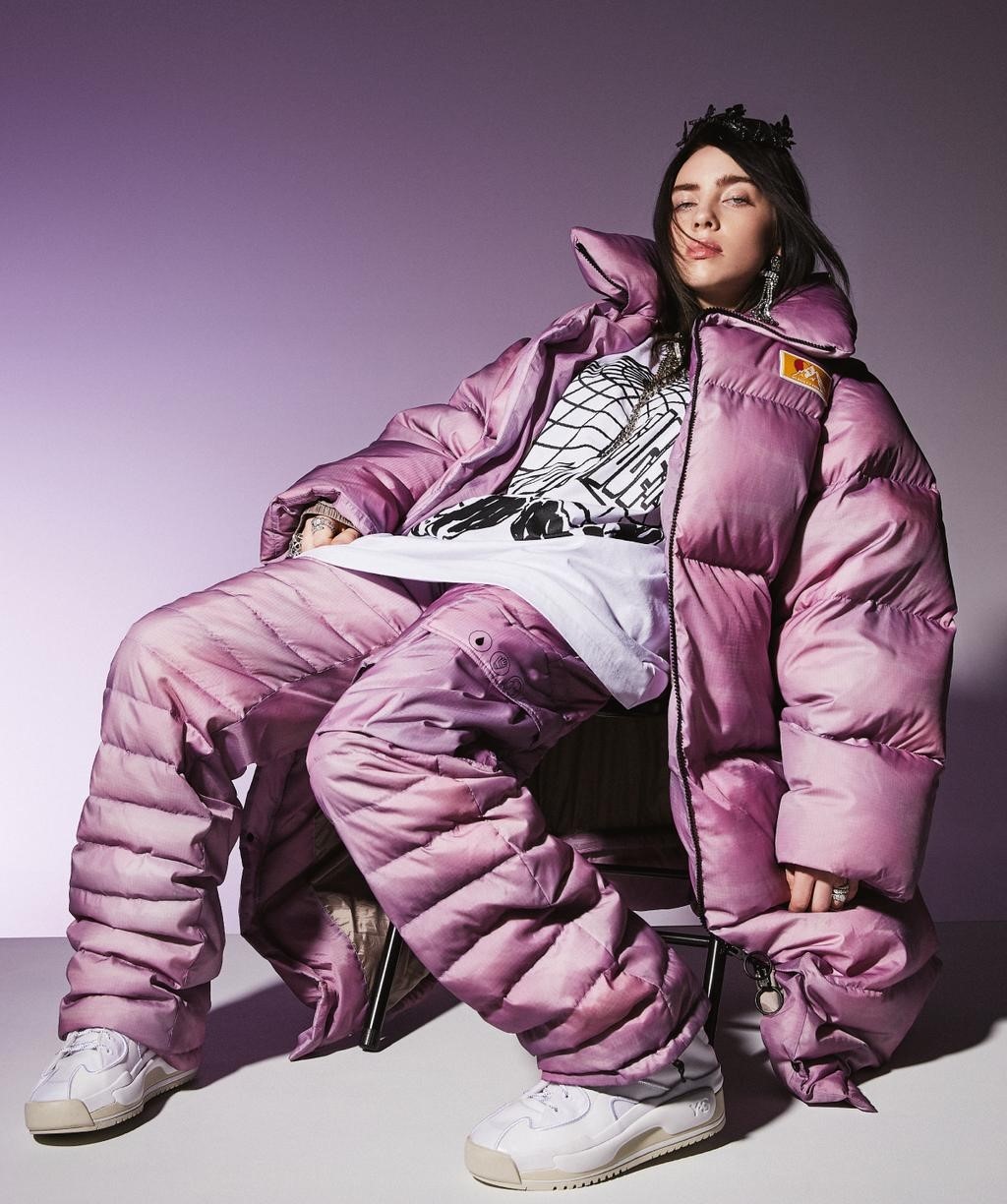 Billie Eilish is a musical phenomenon with a 'weird but fashionable' taste. She always appears on stage and in real life when dressed in the style of "unlike anyone". This 10X singer's personal fashion style pursues a completely separate, more masculine way than other female stars. Some famous magazines also claim that Billie's closet has strange colors. She does not choose sexy long skirts, she usually chooses sportswear set, active style with sneakers.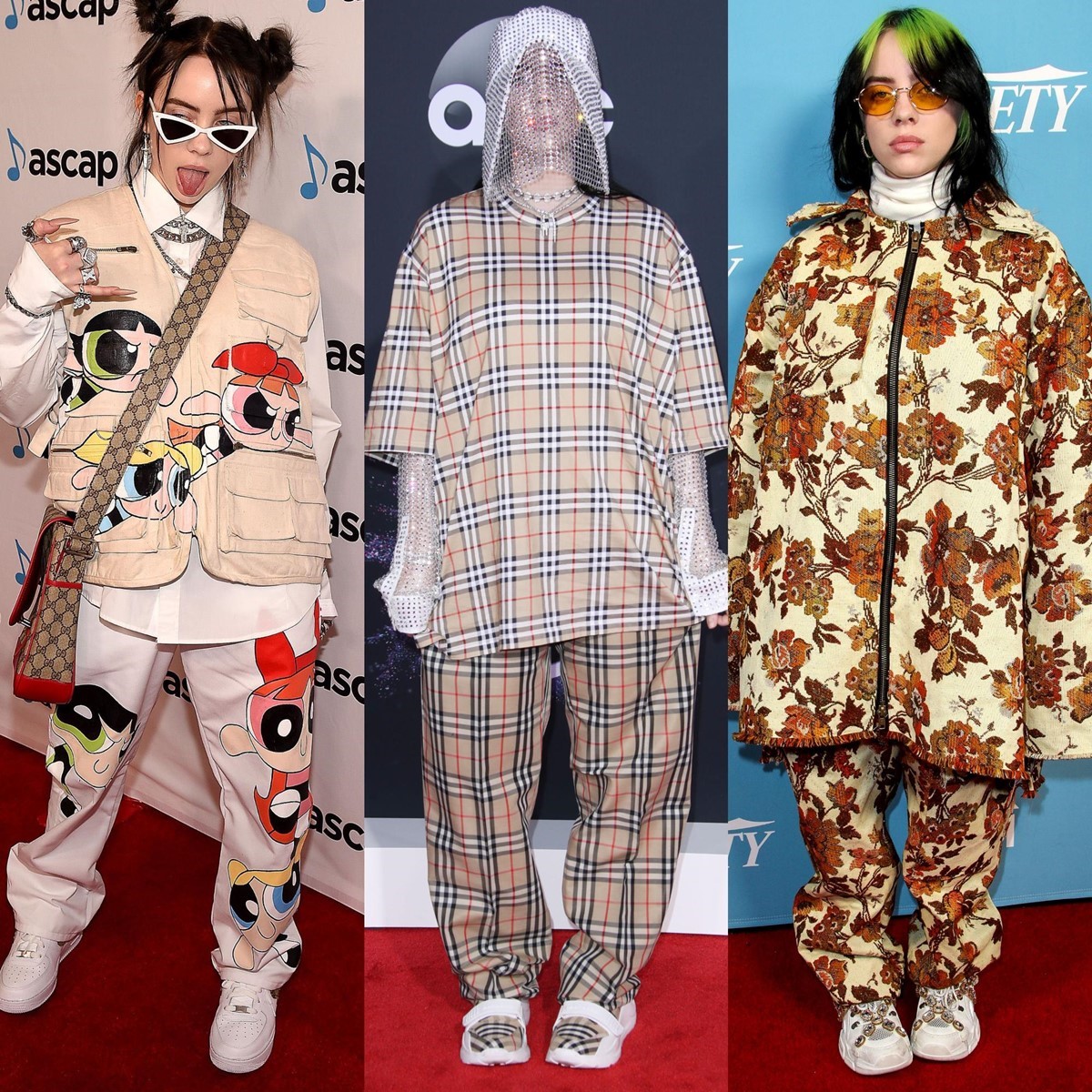 Fans can clearly see her personal style on Instagram. With 55 million followers, this is exactly the most effective communication channel for Billie Eilish's own fashion brand. It is known that this brand is inspired by rapper Kanye West named Blohsh. Here, fans can also find mid-priced products that their idols had previously worn on stage.
Stylist Samantha Burkhart, who used to work with Kesha and Sia, and now Billie said: "This is how Billie expresses her personality and she wants to tell the audience of her generation about not to material enhancement. Their generation will not have to follow the big fashion brands for a long time but shape their own style. Samantha also added: "I would be ashamed to identify myself as a stylist of Billie because I would rather let her assert her own style and herself."
Brian Dean of backlinko
Brian Dean is one of the most sought after SEO experts in the world. His advice has been received by marketers from big companies like Apple, Disney, IBM, Amazon, etc.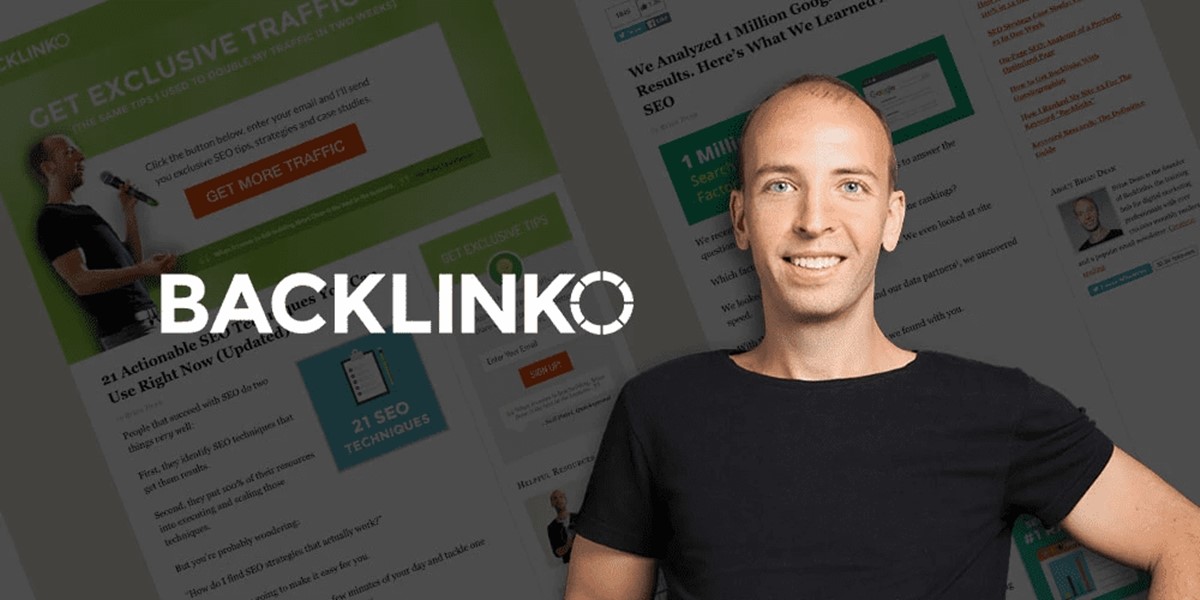 In addition, Brian Dean is a blogger who transmits Google SEO content through his website called backlinko. We all know that in the internet world there are countless SEO experts.
However, it is difficult to find people who can really increase your website traffic. Because the truth is that not all of them can be trusted. With Brian Dean, he builds his personal brand as a reliable SEO expert.
His content is well cared for along with testimonials from real people. In particular, you will not be able to see sketchy ads on this backlinko site. Brian Dean has built his personal brand attached to his website, all about trust.
If you want to learn more about SEO in eCommerce, check out our articles:
Seth Godin
With so many choices in life, with open communication and opportunities on the Internet, consumers today are smart enough to choose quality products and reputable suppliers. This poses a challenge for marketers to help their brand stand out.
Seth Godin, born July 10, 1960, is the author of best-selling business books and a famous speaker from the late 1990s to the present. He is known for his fresh, outspoken thinking about modern marketing methods on social networks and media channels. Seth Godin once said, "A brand is a collection of those expectations, memories, stories, and relationships, intertwined, as a deciding factor for consumers to choose a product or services."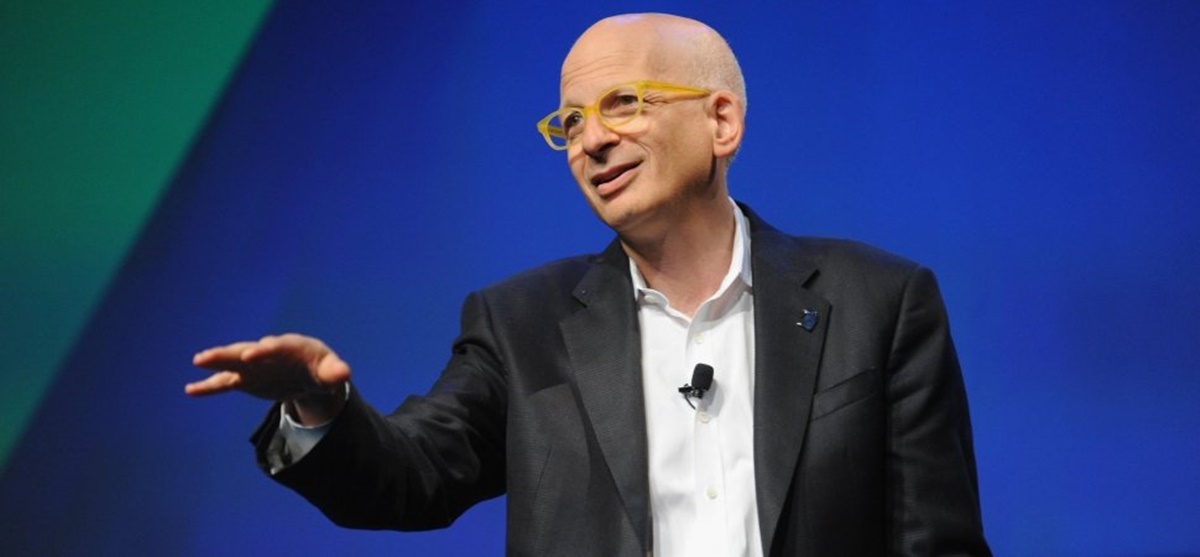 In particular, Seth Godin is known as the master of Internet marketing because of his unique ideas to help marketers learn the ways to market properly in this complex environment.
In his career, Seth Godin has been outspoken in thinking that is contrary to the opinion of many experts in the industry, expressing his views on a new way of marketing on social networks, where businesses or the brand needs to respect the customers and users, and cannot fervently promote their names.
Oprah Winfrey
The first time Oprah Winfrey enjoyed the taste of glory was when she played a role in the film adaptation of Alice Walk's novel - The Color Purple by renowned director Stephen Spielberg, and it was the role that helped her. Oscar nomination. Since then, she has carefully built the reputation of Oprah Winfrey to become one of the most successful human brands in the world.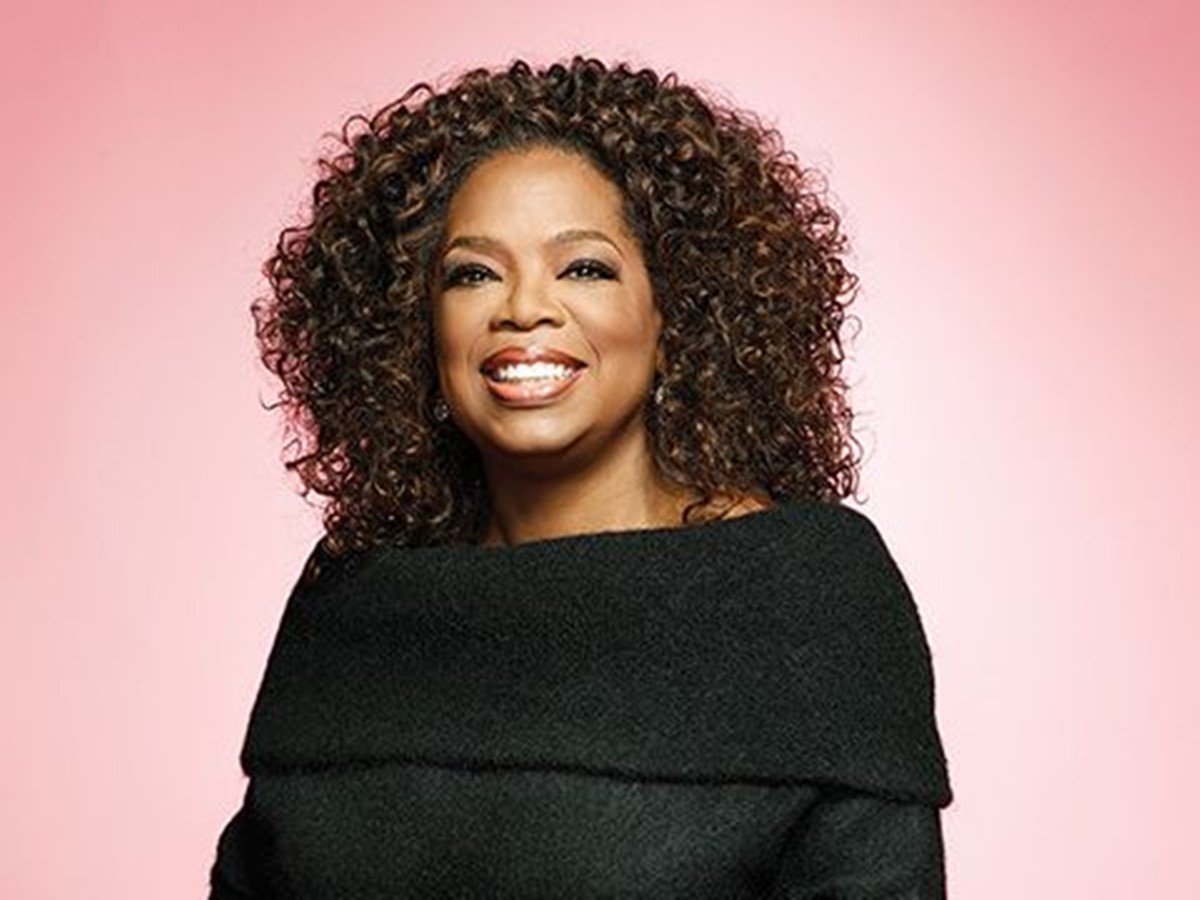 The actress's television talk show, The Oprah Winfrey Show, started in the mid-1980s, was an important impact that helped create the Oprah brand. It was a great launchpad for Oprah to rise above and become famous, allowing her to interact and interact with the program's guests (celebrities, writers, psychologists or others).
There are privacy issues that need to be addressed throughout the show) and the public in the studio in Chicago. The Oprah Winfrey brand also needs authenticity. Even before the term "reality TV" was mentioned, Oprah had no qualms about letting people know about the reality of her own life.
The Oprah brand was formed in part because of her innate abilities. As the producer of its show, Oprah guaranteed that it would not be too emotional or boring, even when the appearance of other talk shows led the genre to shift towards the average market.
Oprah is an amazingly well-branded international brand, as the Oprah Winfrey program is broadcast on 100 television channels around the world and Oprah's magazine is also sold in many different markets.
Mark Manson
Mark Manson is a world-famous blogger and author of "The Subtle Art of Not Giving a Fuck", one of the best-selling books according to The New York Times. He uses the markmanson.net website to convey his personal knowledge and experience.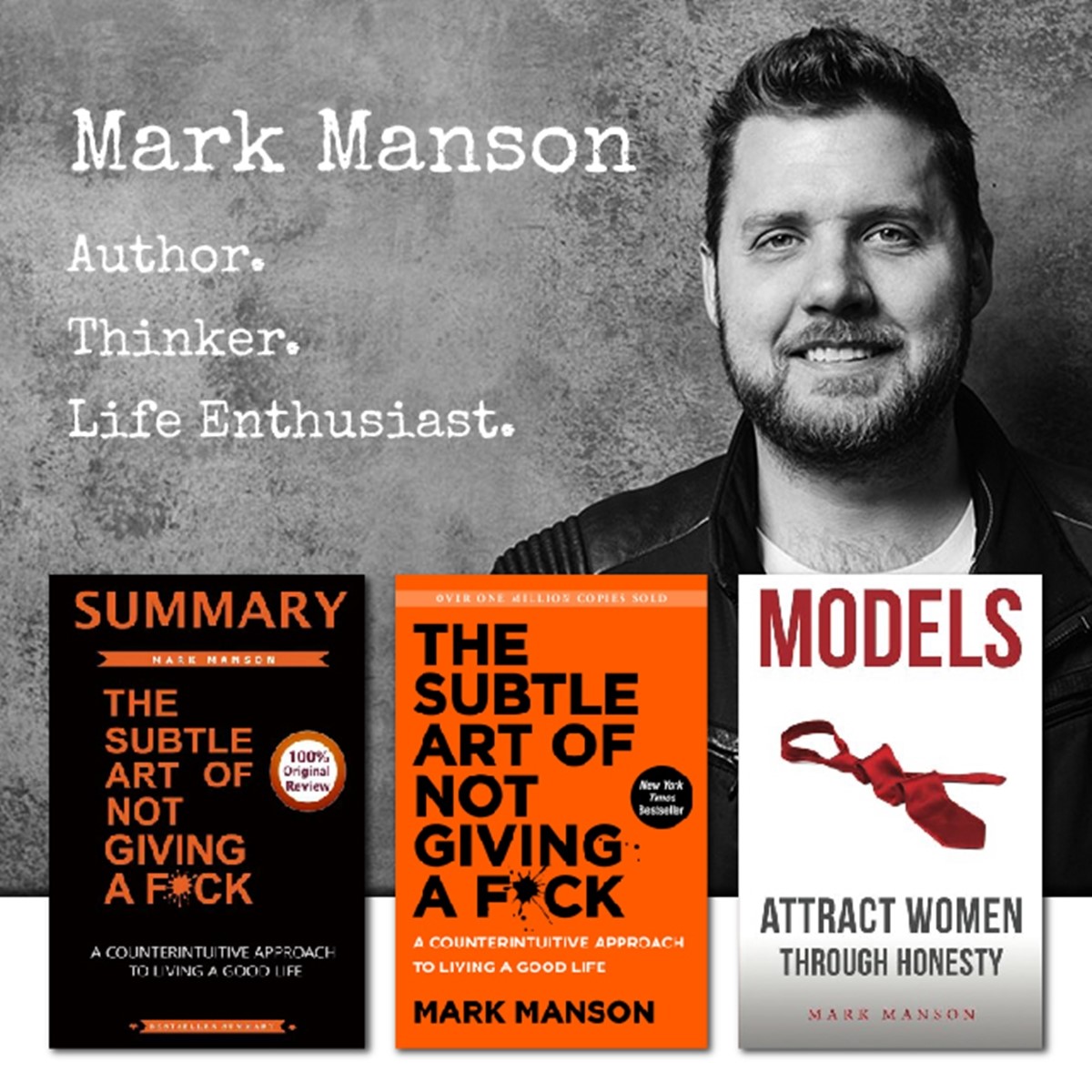 His personal brand is associated with a straightforward personality and dislikes roundabout. So this site was built not to please everyone, especially those easily offended. Mark keeps this personal brand consistent. Therefore, familiar readers still realize that it is his article even when he does not use byline.
From the deep and honest content, he increasingly affirms his brand and is loved by readers as well as watched regularly. Therefore, Mark's in-depth articles are only available to payers and he also has a Subscriber-only section.
Richard Branson
Almost everyone has heard of Virgin, and even more, people know of Richard Branson - the personal brand associated with this group. Of course, Virgin has achieved great success up to now thanks to his efforts and focus on lucid goals. But besides a very famous Virgin brand, there is also a personal brand of Richard Branson.
The name Richard Branson is not only famous personally, but it also interacts with the brand itself effectively. Anyone who thinks of Virgin is Branson, a funny, jovial, always adventurous and personal branding of the most effective type ever.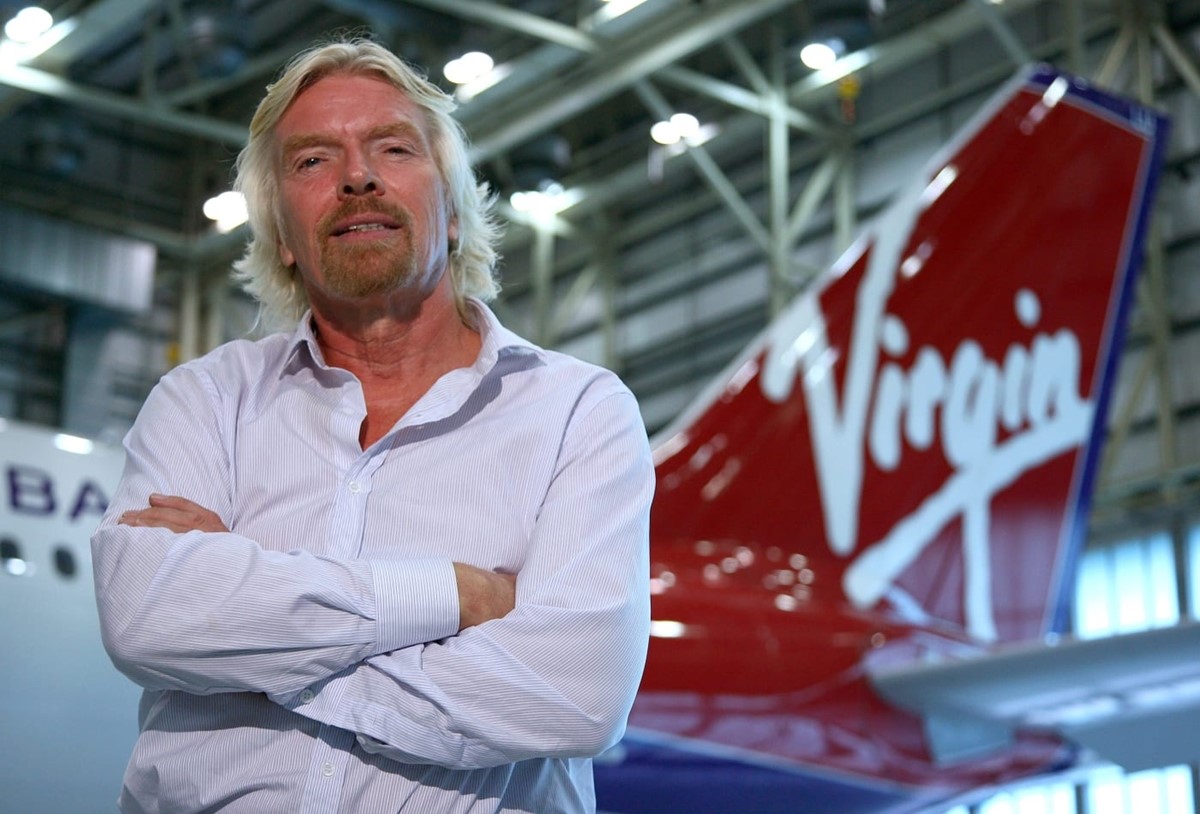 Richard is in his early 50s but always appears to be very happy and youthful, never lacking in energy. Richard always makes people around him feel radiant. Many times Richard also made people remember and impressed by the silver-haired man who drove a Sherman tank rolling through hundreds of cans of Coca Cola in Times (New York) in the witness of hundreds of US journalists, shotguns aimed at giant Coca-Cola billboards or wore wedding dresses worth $ 10,000 on people, put on pink lipstick and green eyeliner to introduce the brand Virgin Brides, etc.
If you google a bit fast, you will find this is one of the CEO who is super active online on social media most often: From Facebook, Twitter, and Private Website, when fans or customers can follow to see a little about at his life, unaware that they have been influenced by personal branding very effectively.
Tony Robbins
Tony Robbins knows many business development tips. He made his first million dollars at the age of 24 and eventually built a personal brand, putting himself on the same level as those of Bill Clinton, CEO of Salesforce, Marc Benioff, and Oprah. Winfrey.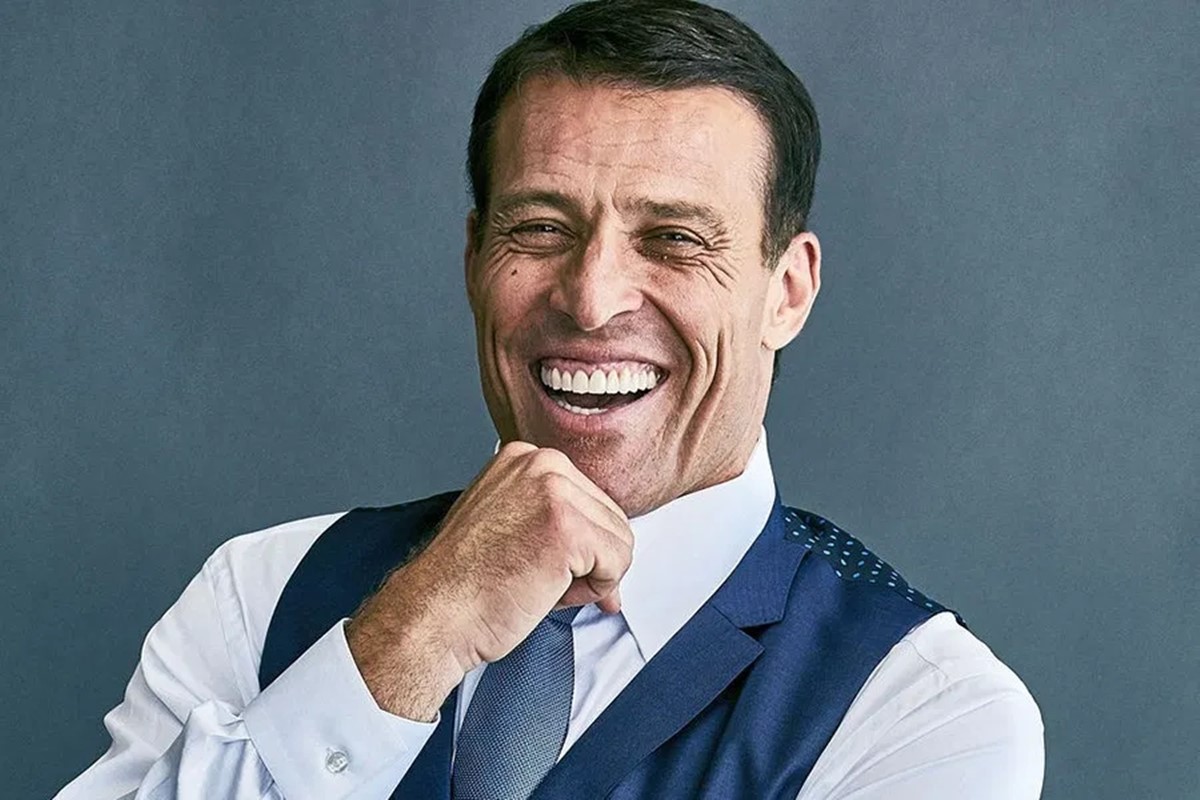 He is one of the most famous and successful "experts" in the field of human development in North America. He was an inspirational and extremely charismatic speaker, and his seminars and seminars were always sold out. With experiences from unfortunate childhood, many events, his talks are very close and inspire strong audiences.
Even when tickets cost up to hundreds of dollars a ticket, tens of thousands of people from around the world are still happily hooking up to attend his events. He is currently the founder - investor of more than 30 businesses - including a luxury resort on Fiji Island and Los Angeles Soccer Club of Major League Soccer with an annual turnover of $ 5 billion. Now the real value of his business strategy is estimated to be at least $ 440 million by experts.
From these examples, we can draw some lessons as follows:
Never hide behind your company. There are many different ways to build a personal brand.
Personal branding doesn't necessarily show every aspect of your life. Build your personal brand and associate it with your company. Try to appear as much to pin your images to the minds of your customers.
Research shows that people tend to be more closely associated with faces and voices than logos and colors. Speaking through the media is the trend of the future!
How to improve your personal branding?
"Live not to find yourself, but to create yourself"
This is an inspirational quote for many successful entrepreneurs of the writer George Bernard Shaw. You do not need to look for your brand far away, but just be yourself right now, do very ordinary things, promote the inherent things to create value for the community, that's the value of yourself. From the value you have, start honing it to make it shine to create a brand for yourself.
There are many ways to improve Personal Branding, but I can summarize for you in 6 ways:
Knowing your audience
When building your personal brand, you should know who the target is to build accordingly. Don't worry too much about the subject, because in the end, you won't be able to care for anyone. Choose for yourself an object and retain them. Retaining long-term customers is often harder than keeping a large number of customers, which is a problem for many businesses and also a problem for yourself.
You probably already know, you need to know your audience for your creative work.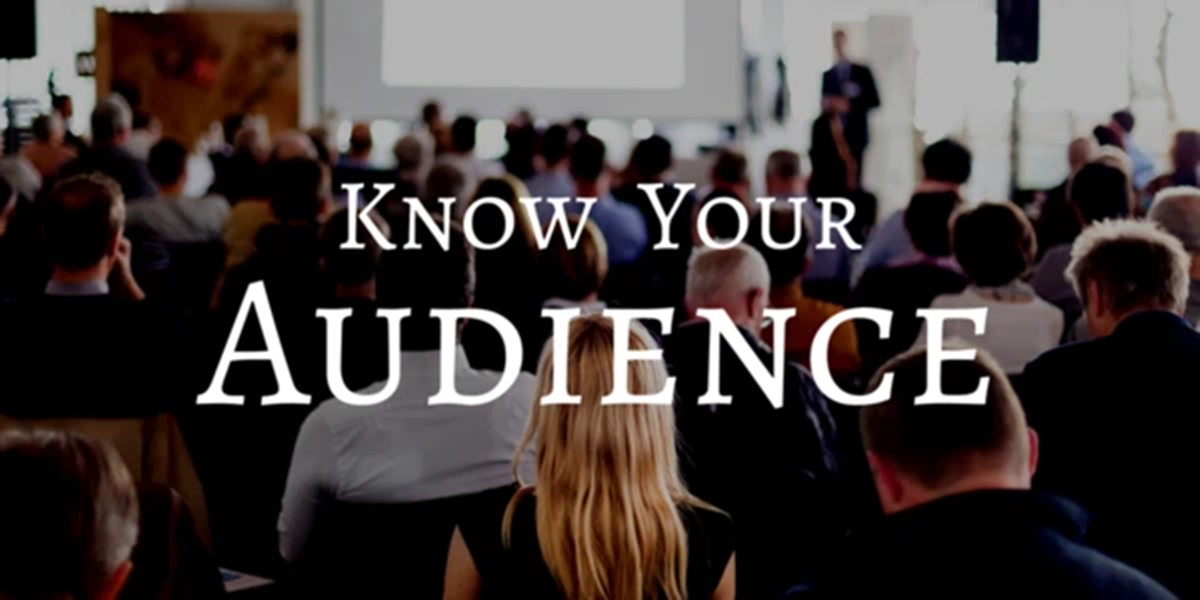 To establish a target audience, you need to consider the following aspects:
Who is the key audience you want to target?
The most appropriate platform for you to reach them?
What creative content can appeal to them?
Once you have identified the above factors, you can absolutely identify the target audience for your innovative product.
You can reach out to popular audiences who have built a reputation in the branch. What is more about elevating your brand value with referrals or relationships with influencers in the branch? And don't forget to find the right platform for your creative product.
Start with your acquaintances:
Starting from the simplest and easiest things, you absolutely can thank the help of people you know in the profession. Gradually, you will build yourself a wider relationship, reaching out to many people at a higher level. Your brand value will gradually improve and improve.
Reach out to influencers through social networks and strategic sources of information:
Connecting with influencers in a branch is an effective way to build relationships, and they connect themselves with a wider audience (who are influenced by the other influencers).
Besides connecting with influencers, you also need to connect with reliable media sources (such as newspapers, industry channels, etc.). Perhaps you will catch the eye of specialized newspapers and go to the front page in the near future.
Focus on consistency
After researching who you want to target, what their anthropological characteristics are like, you need to focus all your energy on staying consistent.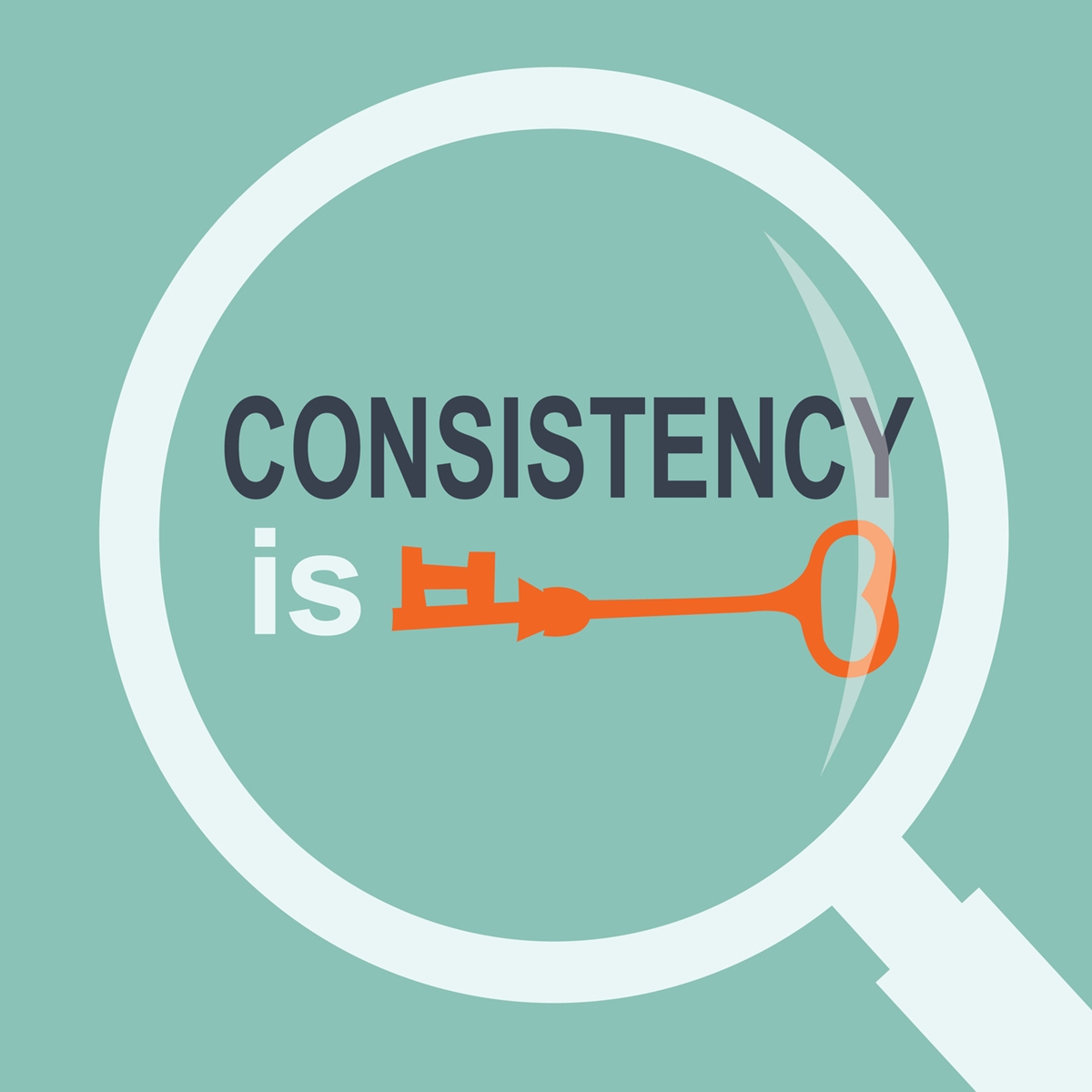 Consistency is essential for people to identify your brand rather than identify a product or service. At the beginning of your relationship with new customers, their beliefs about you are still very primal so you have to do everything you can to make them truly satisfied. Consistency not only makes the story more logical but also makes the listener really believe in the details in it.
In today's modern society, trust is of the highest value, which is an important factor in helping customers make a decisive decision.
To maintain consumer confidence, it is important for each business to build and continually improve the brand image. The case of Starbucks is a prime example. When you go to Starbucks, all you expect is a great customer service experience and a bit of privacy to sip a cup of coffee. That is the consistency - an indispensable part in building and maintaining a brand image.
In addition, there are a few things you need to keep in mind to keep the consistency. The first is consistently your full name on the platforms you contribute to creative articles. The second is to be consistent in conveying a single message.
Customers always have certain expectations for brands. Because they think that in order to have a brand, the owners have to make continuous efforts to create certain value sand keep their promise not only today but also in the future.
Don't just think about selling
Apart from the above, it's highly recommended that you shouldn't create personal branding just for selling. Get ready to be available on social media platforms like Twitter, LinkedIn, Facebook and Instagram. Make sure you can balance your presence with business-related information.
Thereby, maybe your customers or fans will see what your personal life is like and be inspired. Maybe the picture you eat at dinner will be nothing outstanding. But if it's an image of a classic Fender guitar placed next to an advertisement poster that will probably create some buzz. This can also make you unique and interesting instead of being a business-only person.
Tell a story
People always want to hear stories, and it's true that inspirational stories often attract attention and strongly impact the human brain. Even the brands of big businesses create their own compelling stories, such as Apple recalling the difficult days with CEO Steve Jobs or how Bill Gates drove the Microsoft boat to become a technology giant, and so on.
So why not build a personal story for your personal brand? Tell stories to share what you have learned or give people something interesting educational or human. There is no need to always involve content. You can start a vlog on YouTube, post on other blogs.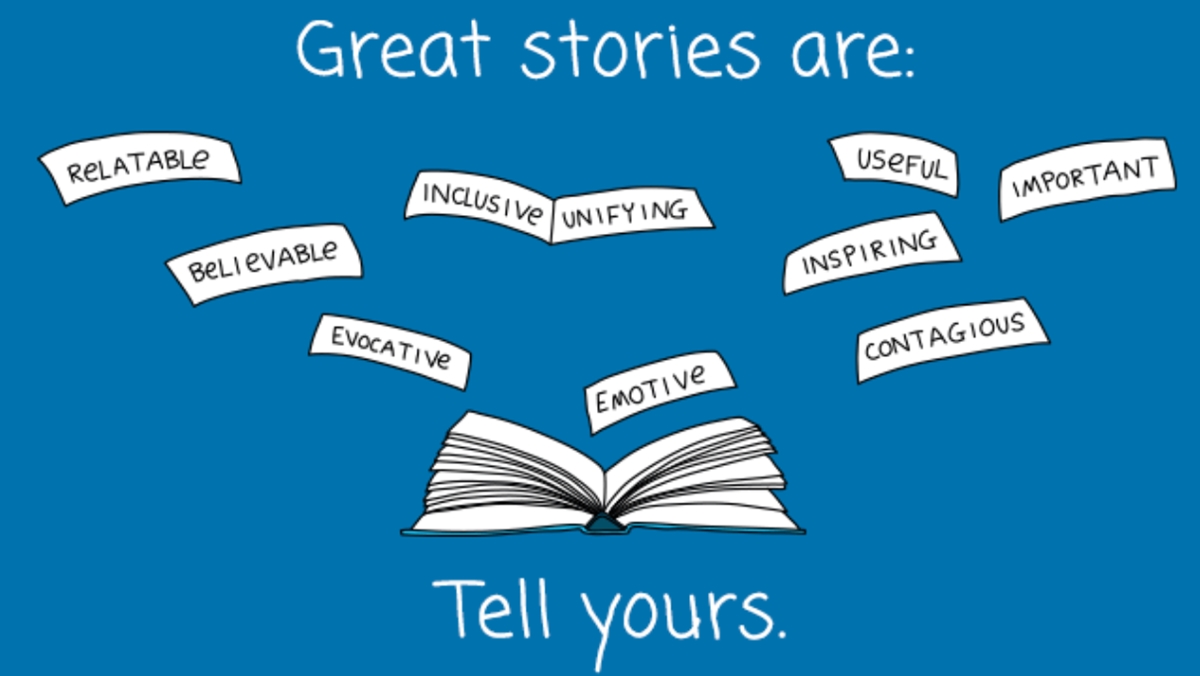 To help you out, here's how to tell a compelling story:
Highlighting bottlenecks:
A story without climax, the drama is a superficial story, easy to hear easy to forget. You absolutely can make your story more dramatic. For example, businesses must face many challenges: heavy competitors, fastidious markets, failures, etc.
Do not be misunderstood that telling difficulties and failures will make readers have a negative view of you. By challenging hardships, the more sincere you are, the more empathetic and appreciative customers will be.
How you overcome challenges:
Creating a bottleneck is not enough, you need to come up with a solution to solve the problem you've ever overcome. The story will become more coherent and more interesting. Your problem here is to balance emotional factors (through bottlenecks and solutions) with your personal brand identity.
Create a positive impact
After creating an individual brand, one of the important things you need to do to continue preserving and developing it is to create a positive impact. The more people who look at you from a positive perspective, the easier it will be for your sales team to attract new customers, conquer investors, and recruit talented people. Here are some ways you can make a positive impact:
The awards are said to be the "secret of increasing instant prestige" for businesses. And not all awards require payment to be involved. This is an effective way for you to attract press attention, bring your personal brand and company brand closer to the public without having to pay too much advertising money.
Write about life's lessons, business topics, new news every day or anything related to you. Share your leadership views on LinkedIn, Medium or community blogs. When writing, you need to specify what readers will receive from your article.
By sharing useful information to readers, you can increase your brand reputation and bring your company brand to the public. It also helps you connect with industry-like entrepreneurs, from which new collaborative opportunities emerge.
Connect with influential characters:
Introduce yourself to important community partners who have a local influence. But don't ask them to help your company right away. Instead, meet regularly to let them know what your business is in, what interests you as well as your company's products and services. Ask if you can support their work.
Once the relationship has become close, they will actively connect you with the right opportunities. The wider the network of relationships, the more potential opportunities you have. They will be able to invite you to lead a community event, join a televised chat with them or accept press coverage about a certain achievement of your company.
You do not always need to fund community activities. In addition to making a financial contribution, you can organize beach cleaning activities, support poor communities, provide career advice to students or encourage employees to volunteer for community projects locally. This is a way for you to both build brand reputation and promote local community development.
Please select the community issue that attracts the attention of the company collective. Invite employees to join you to contribute. The more employees you work with, the more you will spread brand equity within your business.
Participate in connected conferences and events in the community:
Participating in community activities, whether in cooperation with local authorities, business groups or trade associations, will bring beneficial relationships to the business. This will be an opportunity for you to build relationships with members of the local government, thereby directly discussing concerns related to the current business environment.
Turn social networks into "speakers":
Think of social media as your radio. Whenever you have new funding, large-scale hiring, or any other similar community-related event, you can use social media to make those announcements directly.
When participating in an event, take a picture posted to Facebook, share via Twitter, LinkedIn as well as send information to familiar reporters. Show the community how your company is actively operating because the periodic notice will bring the company's brand to the consumer.
You and your branding must be the same
It will be difficult if your personal brand is different from your people in actual life. Because if you are uncomfortable and unnatural with your "personal brand", that brand will not last long. Create a personal brand that fits your style best. In other words, you and your branding must be the same.
You will be associated with your personal brand wherever you are. Therefore, it needs to help others verify that it's you. In particular, individual brands need to convey and amplify what they believe and want to do.
Conclusion
The concept of Personal Branding may sound "difficult," but in fact, very simple. Start with the very work that feeds you every day, doing so with the spirit of creating value for the community. That's the most sustainable way to build your personal brand!
Hopefully, the above sharing will help you a lot in the process of building and developing Personal Branding. Stay interested in our articles by visiting What is visual marketing?.
---
Sam Nguyen is the CEO and founder of Avada Commerce, an e-commerce solution provider headquartered in Singapore. Sam aims to support more than a million online businesses to grow and develop.
New Posts
Stay in the know
Get special offers on the latest news from AVADA.