How to a Add Link to Instagram Story in 2023
The rise of social media in recent years has changed our lives a great deal. One of the dominant social platforms is Instagram, which has been gaining more than a billion active users and growing rapidly.
Instagram is a social networking service that focuses on mobile use and visual sharing. On this platform, you may want to insert a link, but how do you do that? Our article here: How to a Add Link to Instagram Story will help you to find out how to do that.
Related Posts:
Why adding a link to Instagram stories?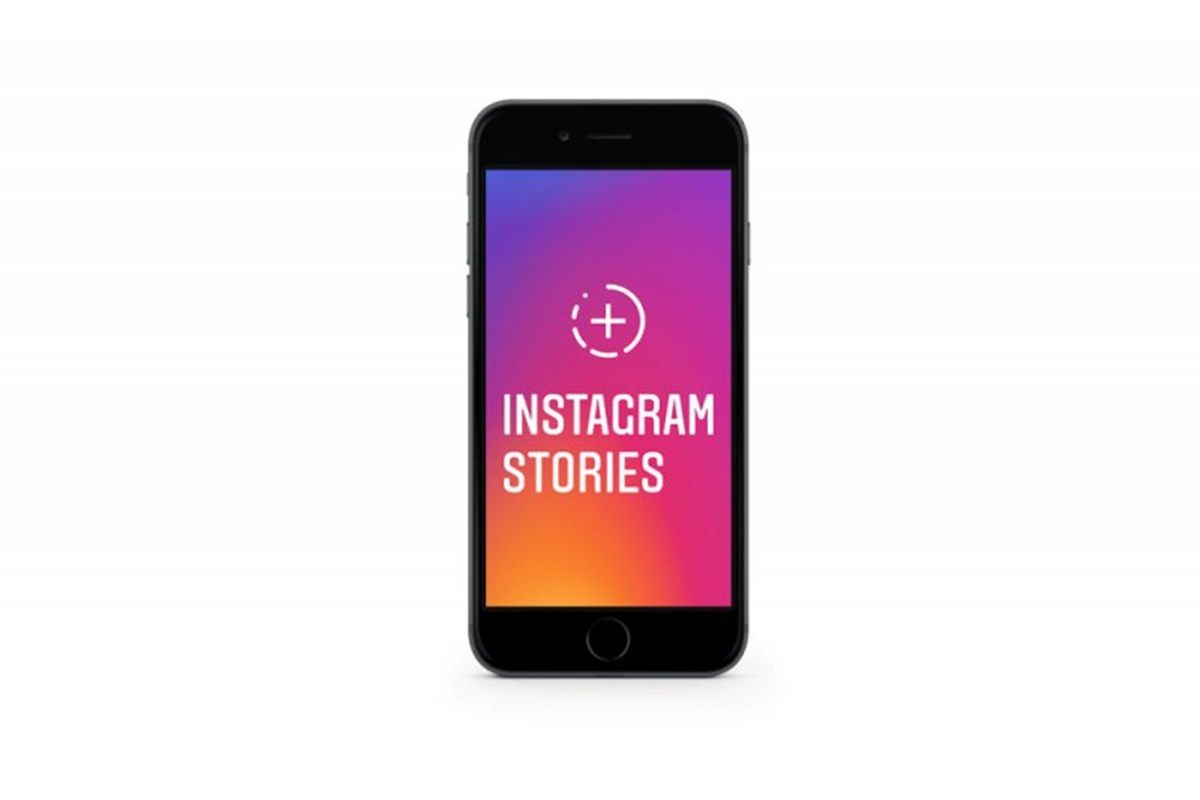 As stated in the 2019 Instagram stats report, there are more than 1 billion monthly active users on this website, and 60% of them find the products via the network. Besides, 75% of them do something on an advertised product by going to the website of a company and even purchasing it. Also, Instagram's reach has been expansive.
If a company hopes to expand its digital footprint, Instagram can help you with your brand and create tremendous profits. Hence, for a marketer doing social media management, the ability to peruse the complexities of social media platforms is one of the most essential skills when you run a business. Likewise, if you know how to add a clickable link in your Instagram stories, then you will be fine. To get the most out of this fantastic marketing tool, you should know how to do it.
Before we begin, bear in mind that to stand out from the crowd, you must post engaging content on your Instagram story by taking into account its size. To optimize your Instagram story, let's check out our post: Instagram Story Sizes & Dimensions: How To Optimize and Examples For You To Learn.
How to add a link to Instagram stories?
With the "Swipe Up" feature
Review to confirm the figures
Check to ensure that you've got 10,000 followers or a verified account (we will explain later).
Find the link icon
When you open your Instagram Story tool, look for the link icon.
Tap on this link icon
Copy the link
You can copy the link you intend to add to the clipboard of your device.
Type in or paste a link
From the area presented in your Instagram Story, type in, or paste a link.
Tap on "Done" in the top right
Post your Instagram Story.
View your Story
To make sure the link works properly, view your Story.
Without the "Swipe Up" feature
As mentioned in the previous section, only the business accounts that have at least 10K followers can get access to the Swipe Up feature. However, not all business accounts have such huge numbers of followers. In this case, the question is "Can you add clickable links to their Instagram stories without the feature?". The answer is yes, you will have to pay for some fees though.
It involves adopting a marketing strategy invented by digital marketer Dennis Yu for Facebook Ads. He believes that by outsourcing the promotion of your products to a competent PR team, you can create returns from Facebook ads at a spending plan of only $1 daily. The same picture is true to Instagram Stories. You can do that by following the simple steps as below:
Promote Instagram Stories from the App
Once you publish an Instagram Story, this social networking service has an option that enables you to promote the story using the App.
Promote Instagram Stories From The Ad Manager
Open the Ads Manager for your Instagram

Produce a campaign objective

Select an audience or make a customized one

Choose a daily budget

Select "Instagram Stories" to be where you want the ads to be seen.

Edit your Instagram Story, provide appropriate information
Once you post the story, you can monitor its performance via the Ads Manager or by using the native app of your device.
Best examples of Instagram stories' links for you to learn
@Detoxinista Recipes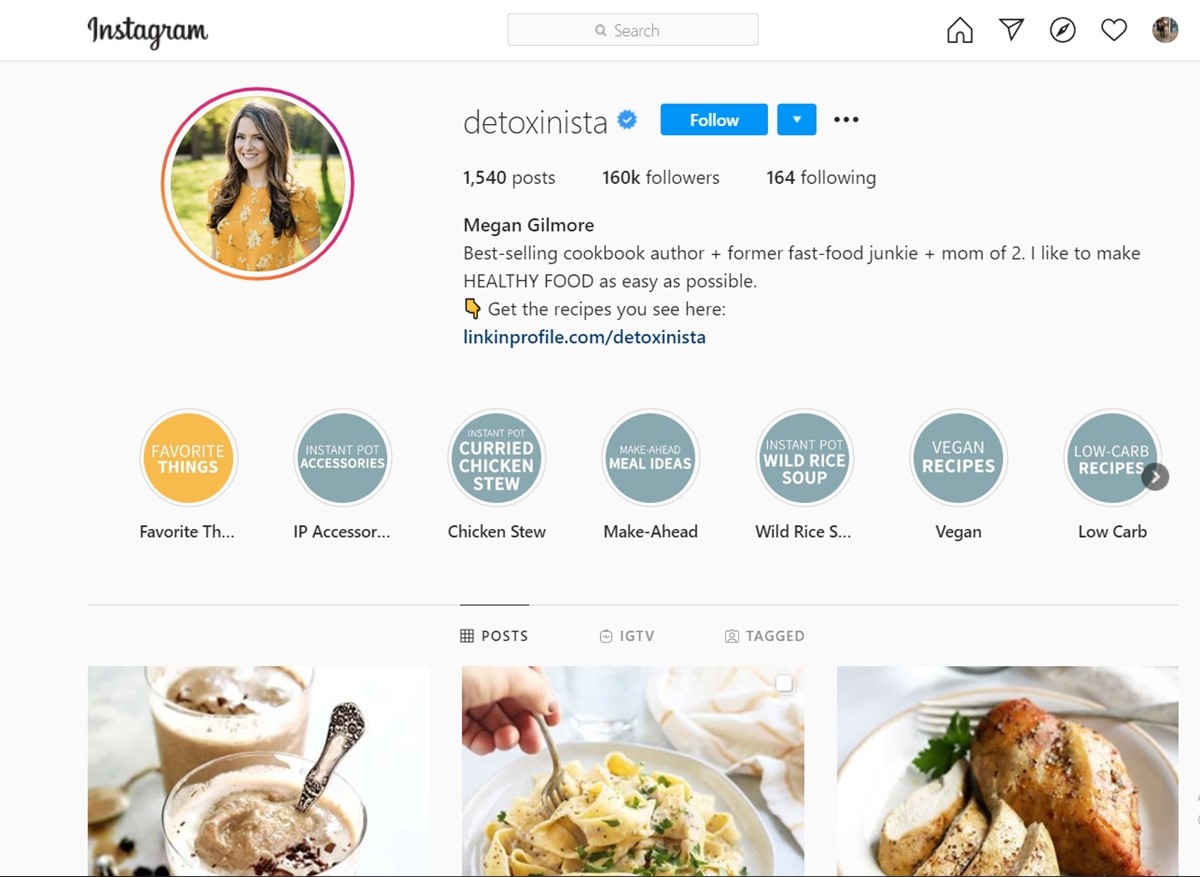 Food bloggers like @Detoxinista take advantage of Instagram Stories' swipe up link to add recipes on this network. They discreetly post images of mouth-watering food, which encourage Instagram users to swipe up to know how to make it on their own. Even though the link is not a direct advertisement itself, users are directed to Detoxinista's website, from which they can learn her cooking secrets and get used to her brand.
@Alifedotowsky Clothing Items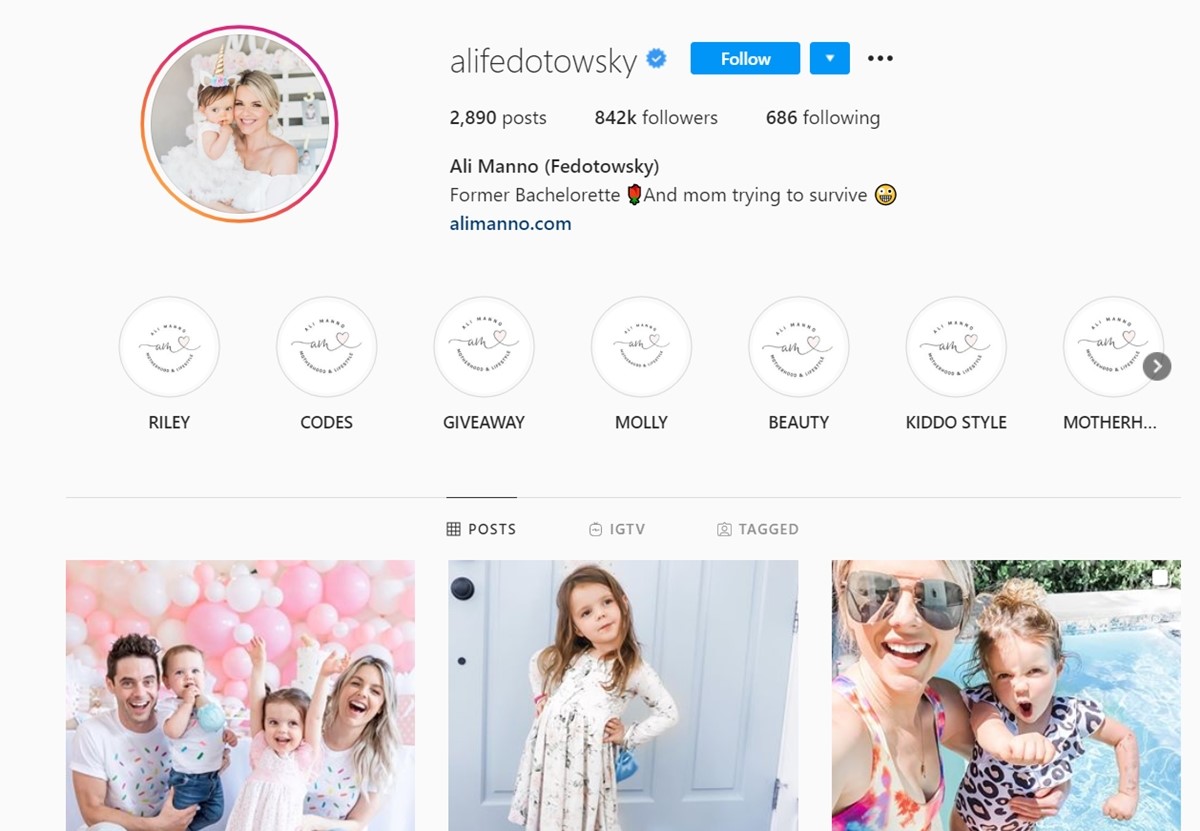 Are you a fan of Bachelorette-the American reality television dating game show? If you are, then you may have realized the increasing trend among Bachelor and Bachelorette contestants to become product influencers and add swipe up links in their Stories. Because Aili is a fashion and style blogger, the outfits she is wearing, she typically takes pictures or videos of them with a swipe up links so that Instagram users can purchase her things online. If they swipe up, she offers discounts, too, which is another powerful way to persuade a user to buy a product from the website of a business.
@Popsugarfitness Summer Sculpt Series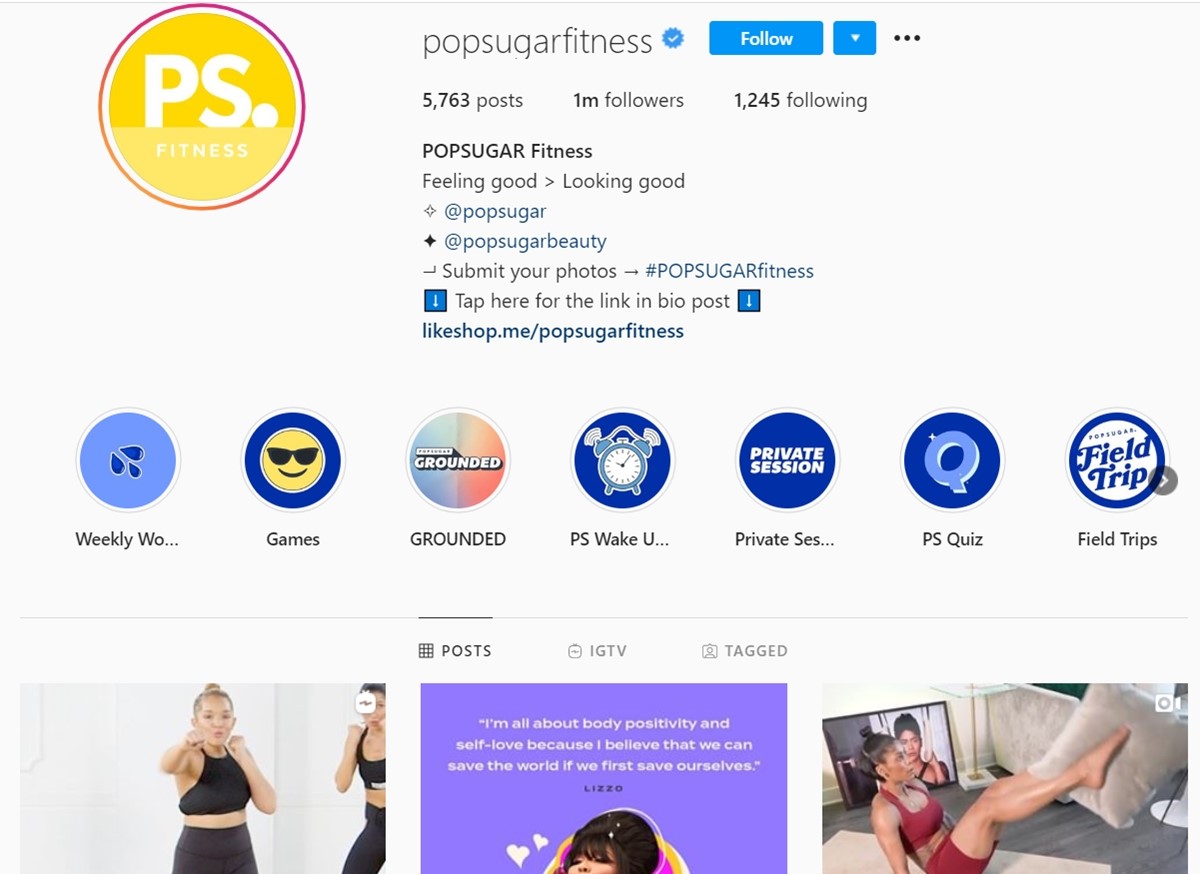 When using the swipe up feature, you can offer something beneficial to your followers for free. For example, @Popsugarfitness initiated a Summer Sculpt series with an attractive offer – "Swipe Up for a 10-Minute No-Equipment Booty-Shaping Workout". Who couldn't resist that offer? Given the fact that users gain something of value from your site, they will potentially be your brand supporters.
@Reebok Be More Human Campaign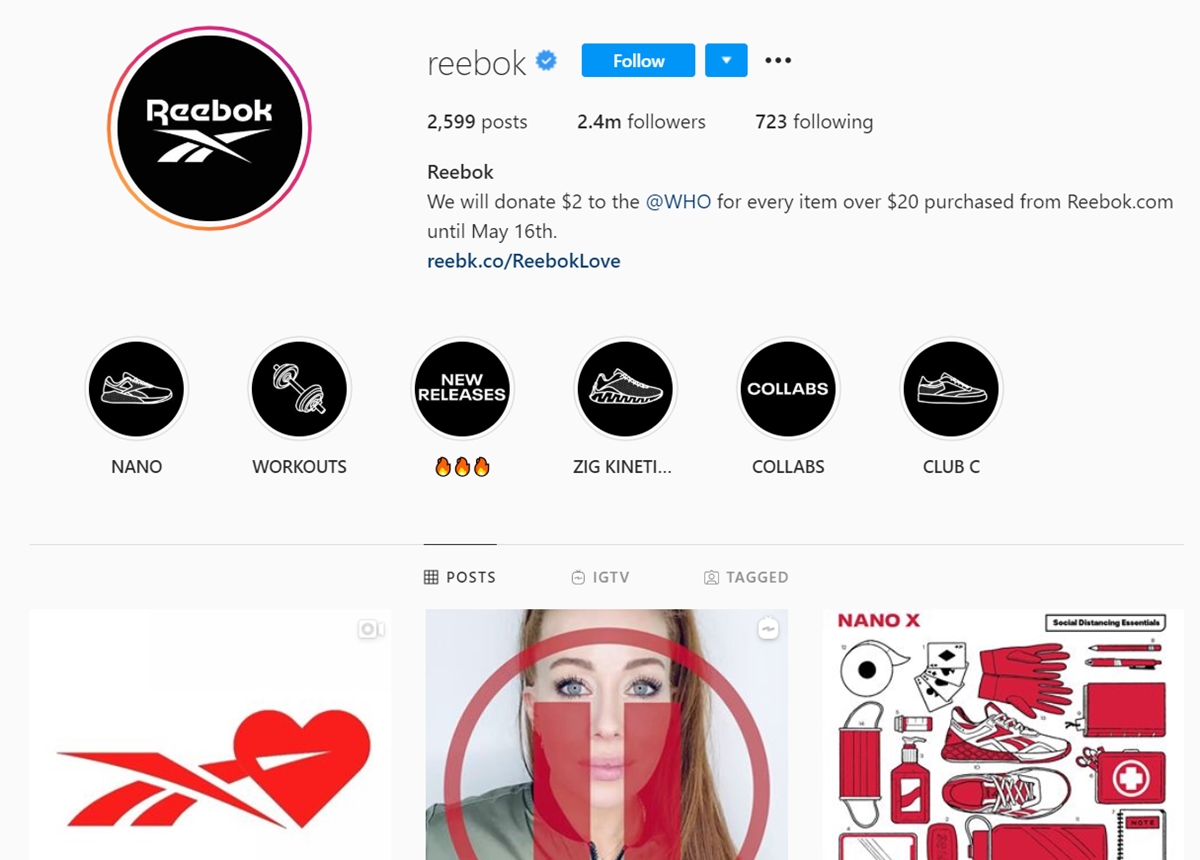 With an effective and timely campaign called "Be More Human", Reebok celebrated the women's empowerment through fitness. On their Instagram Stories, by showing famous women like Gigi Hadid or Danai Gurira, they make people aware of the campaign. Therefore, if you swipe up, you can explore more information regarding Reebok's campaign and by what means you can participate. Also, the chances to buy t-shirts or donate money on the site abound; however, it is clear that the priority of Reebok is messaging, which a worthwhile endeavor.
Other examples use Instagram stories' links creatively include @lushcosmetics @passionplanner, @huntingforgeorge, @aww.sam.
Conclusion
To conclude, we have revealed to you How to Add Link to Instagram: Ultimate Guide. We hope that from now on, you don't have to search for the way to do it on Google. Instagram is an ideal place to promote your band. Therefore, you should have a good understanding of the functions of this platform.
Also, as many of you have known, videos have the power to attract more people of all ages. Videos can help you to convey your message to your audience effectively. Therefore, adding a video on Instagram is a great idea. To do that, you can check out our post: How to Upload a Video to Instagram?.
If you have any questions, comments, or concerns, do not hesitate to leave a comment below or directly contact us. We are always ready to help you out in case you need anything. Furthermore, if you find our article useful, then you can share it with your social network's community. We would appreciate it if you could do that.
---
Mike is a content writer at Avada, with a love for video games, gadgets, and software. He has been writing about the industry now for over 7 years. He likes to keep up-to-date with the latest software releases. He's also an avid reader, and he enjoys spending time outdoors with family and friends. When he's not working, you can usually find him playing video games or exploring new outdoor activities.
New Posts
Stay in the know
Get special offers on the latest news from AVADA.