How to Create a Winning Lead Generation System for eCommerce?
So try to imagine this: Your own journey of becoming a customer.
Where did you begin? Why did you click on this link? Why did you subscribe to this brand emails? When did you decide to buy that?! And that, my friend, is called lead generation and you were just led to making a purchase.
As an eCommerce business owner, you want to master this technique and generate your own steady flow of leads. More leads equal more customers, more customers equal more sales, simple as that.
Today we are going through all that you need to know to make a lead generation system that actually works and wins you more precious and delicious leads. Let's begin!
What is a Lead Generation in eCommerce?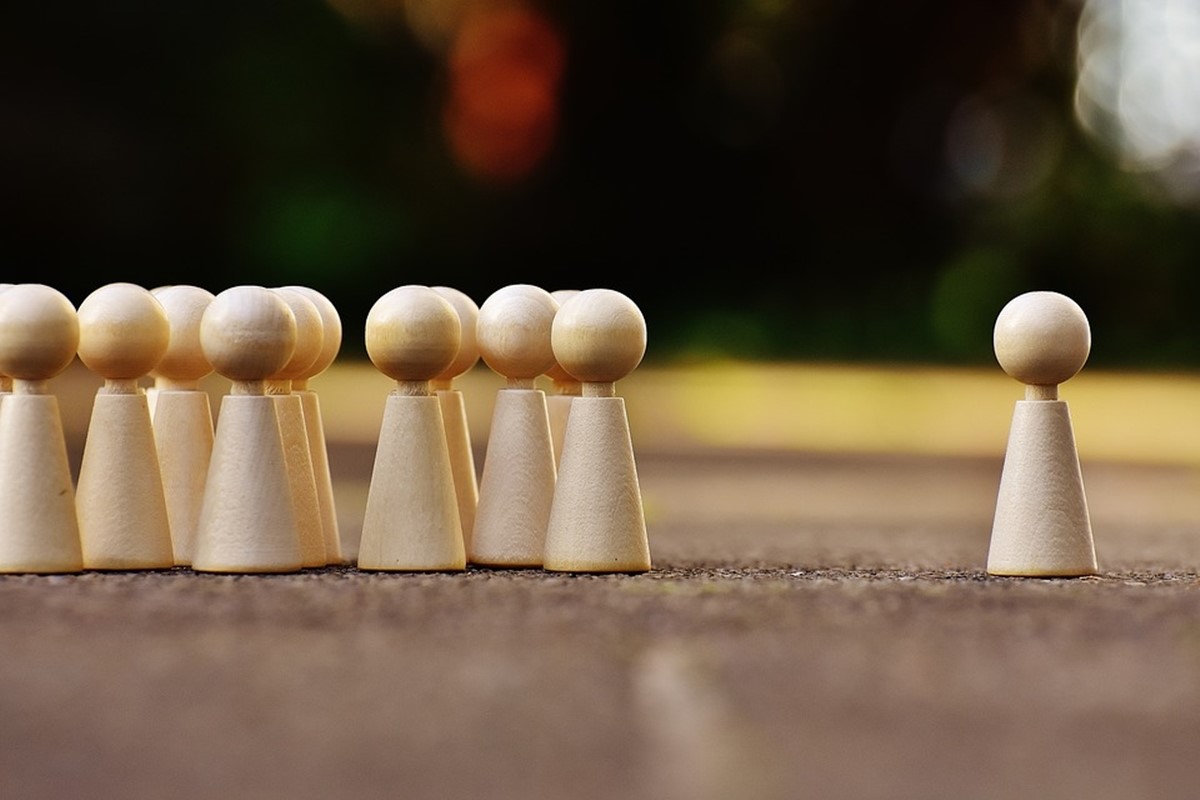 First thing first, let's have some basic knowledge.
Regardless of industry, a lead is any person who has shown an interest in your company's product or service. The interest actions can vary, from clicking on ads to asking if they can come to your physical store (which you may not have).
In the eCommerce industry, a lead can become a customer in merely 60 seconds, so you want to have efficiency and in-time push to encourage action.
And what is lead generation? It is the process of attracting and converting your website visitors and prospects into customers, starting from when they showed interest in your products and services.
Why lead generation is vital to eCommerce business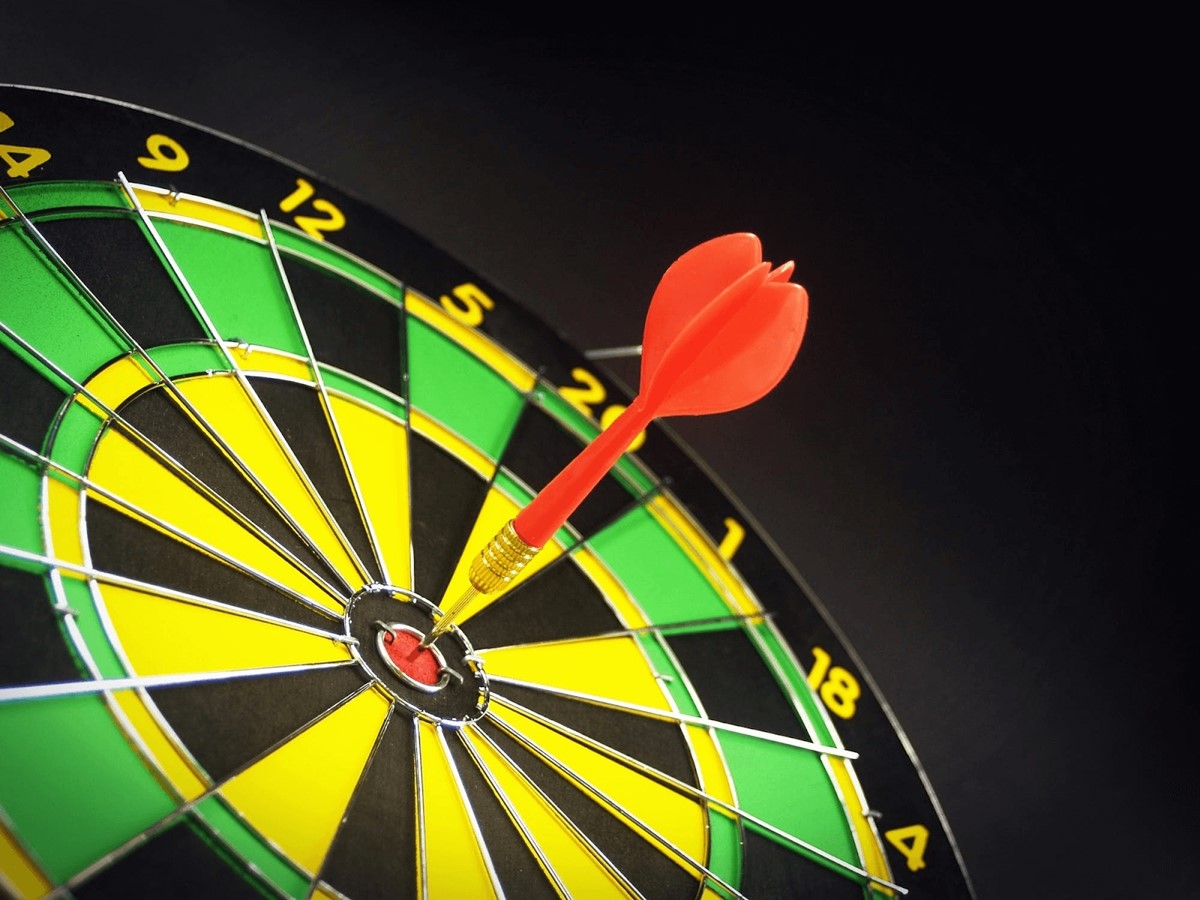 The sole purpose of lead generation for eCommerce is to reach out to potential customers and create awareness about your brand, products, services, or in other words, give them a reason to visit your store.
This will lead them into a funnel that converts them into buyers and potential repeat customers.
So you can see, not only the process will increase traffic for your website, but it can also lead to higher conversion rates, and ultimately more profit for your business.
A customer might spend a few days thinking about buying a new bike. But most would spend minutes considering for some pairs of socks.
The lead generation process helps you understand your buyer's journey, and then you can attract the customers you need to buy the products you want to sell.
Identify where to find ideal leads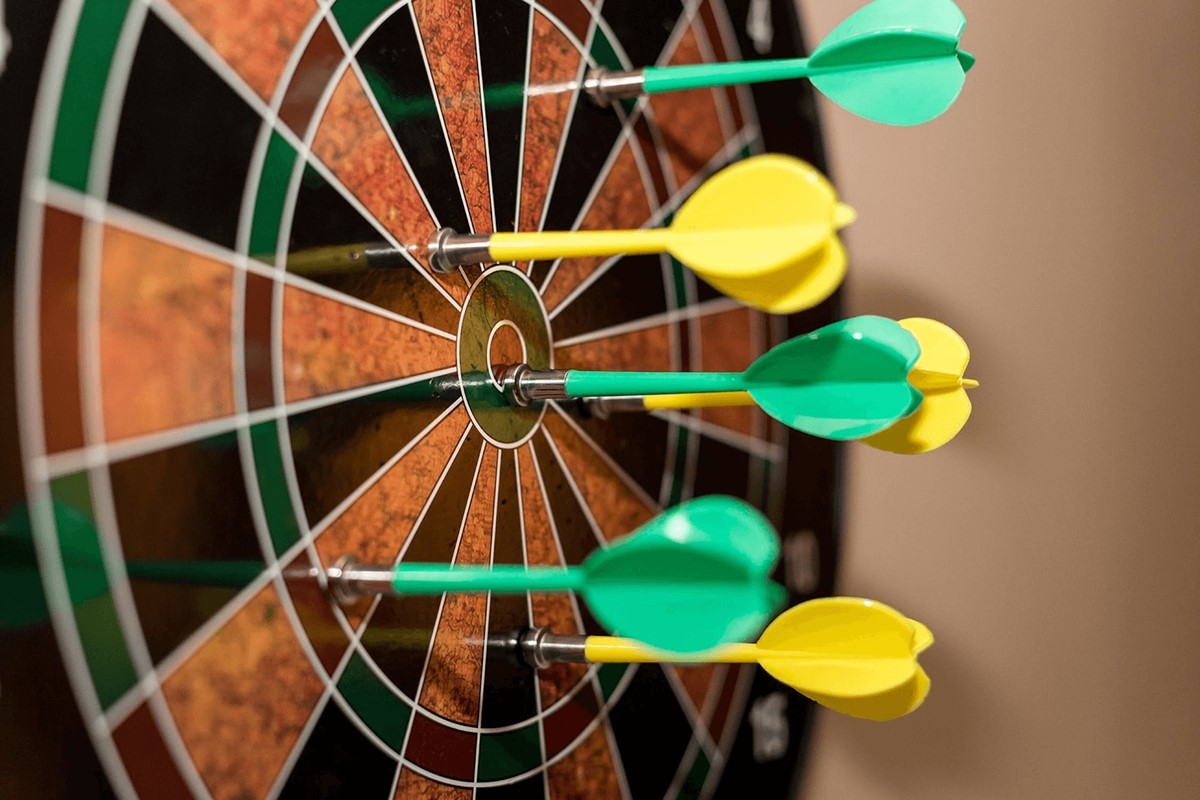 So you want to attract buyers to your website, but how do you know which customers are really interested in what you have to offer and where to find them?
That is why we mentioned the buyer's journey, which requires you to research them thoroughly. From there, understand the difference between types of customers based on the buying cycle.
When building the buyer's journey and find where your ideal leads are for your eCommerce, keep these in mind:
Fill a need
Look for what you can offer to improve a customer's life. What problem you can help them resolve.
Use audience research to find which groups of people would be most likely to buy from you. Then, you will be able to focus your effort on them.
Create personas
From those groups, you can create actual personas for each one.
A persona is a fictional but research-based document that describes your ideal consumer. This can represent a buyer category for your business.
How old are they? What is their annual income? The interest or hobby they have? Some common behaviors online? Why they do what they do? Ask as if you are them.
Learn more: What is the Buyer Persona?
Use tools
There are many tools available to help you research your audience, and learn the appropriate response to targeted actions.
You can focus on specific keywords to see the volume of search, and where the searcher usually browse for products (website, forum, social groups, events, etc.)
There are also paid tools like Sprout Social or Mention to understand your audience and their pain points better. Only when you know your qualified audience and where they are will you be able to bring the right customers to your site.
Lead generation process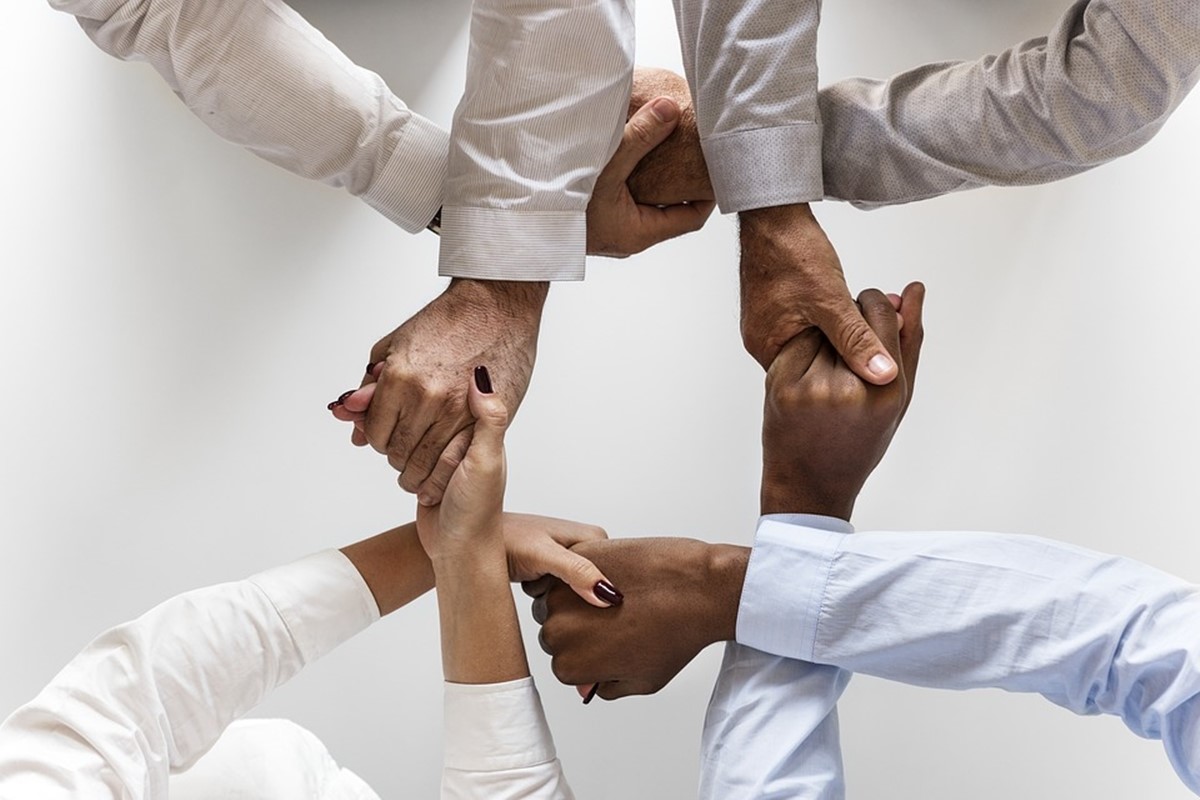 Now that we understand how you should use lead generation, let's see all the steps of a lead generation process:
#1. First, a visitor somehow discovers your business through your activities on marketing channels, such as websites, blogs, social media pages, recommendations, community comments.
#2. The visitor then clicks on your call-to-action (CTAs) - some images, buttons, or messages that encourage the visitor to take specific actions: subscribe to emails, register an account, get free documents, etc.
#3. The CTAs will take your visitor to a web page which is designed to insert lead information in exchange for your offer.
#4. From there, your visitor fills out your form to get the offer (these forms are usually hosted on landing pages). And voila! You got yourself a new lead, with information to take action on.
That is the process. When they complete the form and submit their information to you, the visitors have become leads. Also, you should check out the free marketing automation tool from AVADA, this can help with basic forms and is really easy to set up.
13 Strategies to create a Winning Lead Generation System
By far, you've had all preparation check out, and your business is ready to be turned into a lead generation machine that can keep leads and sales keep rolling in.
So these are 13 best lead generation strategies, easy to implement, fast to get results, and suitable just right for eCommerce. Let's dive right in!
1. Set up an email list
This should be the starting point when you start your eCommerce lead generation.
Email marketing is famous for its effectiveness to communicate and nurture leads, at a really low cost as well. Send your prospects a few emails a week can be a great way to keep leads coming in.
If you don't know where to begin, you can read our email marketing article and learn all about using email to keep your visitors interested, engaged and ready to be buyers.
Remember to get yourself a reliable email service provider, they often offer free trials so you can test to find your perfect match.
In our opinion, AVADA Email Marketing is perfect to start with the free fees for up to 1,000 subscribers and 15,000 emails a month.
Once you've got your account set up, you can start with the next section.
2. Design on opt-in for your email list
Now that you've got an email list, it is time to get yourself some more subscribers. Which can have great results if you use a beautiful opt-in for your emails?
An opt-in is a form given by you to web users, which asks them to fill in the information to receive the rewards like a newsletter, product sales, or other marketing materials like ebooks, documents, whitepapers, etc.
Opt-in forms can be presented to customers and visitors in many ways: pop-up forms on the homepage or product pages, landing pages, or widgets placed across your eCommerce website.
In order to attract your visitor's attention and make them fill out the opt-in form, you need to have a reward for all their hard work and a designed form that stands out.

As mentioned, email signup is not the only thing that can attract customers. There are some more with better payoff for visitors, called lead magnet.
A lead magnet is a valuable freebie that is offered to customers in exchange for their email addresses. This can be a guide, ebook, checklist, lookbook, cheat sheet, toolkit, video, software, discount, survey, etc showing what customers can get from your business.
The best kind of lead magnets is simple, easy to understand, and solve a specific problem for the reader. Plus, they give subscribers a good impression about you, which can lead to affection and purchase.
So think about what you can offer your customers for their email addresses, and make sure it is something they would really want.
BirchBox offers a small discount, which in our opinion works best for eCommerce, but your business may test other things out.

Or a giveaway like this from TheGadgetFlow to boost even more subscribers.

4. Offer discounts and deals
Discounts and deals are wonderful to get leads for eCommerce business, and they can turn leads into buyers really fast.
Offer to discount 10$ from order worth more than 100$, free shipping for first-time buyers, get the bundle for a better price. These all show the value of your store and give the customers an incentive to become repeat buyers.
Lucky Brand offers 10% off for your next purchase if you become their friends, so sweet of them.

5. Optimize CTAs
Your Calls to Action (CTAs) is one of the most important tools to get leads for your business. They are how you direct visitors to take the next step.
So good calls to action can:
Make the benefits of the action taken clear
Use active, straightforward words
Make use of urgency or scarcity
So what you need is using copywriting to check all of the above qualities. Read other competitors to learn, and our guide of great copywriting for eCommerce.
Some examples of good copy for CTAs can be listed like:
Get Access Now!
Try Our Free Trial
Have the Free Ebook
See how Kettle and Fire as a bone broth brand crate their lead magnets with great copy and CTA. They understand what their visitor needs since they visited a broth brand website, using highlights of the benefits and versatility of their products.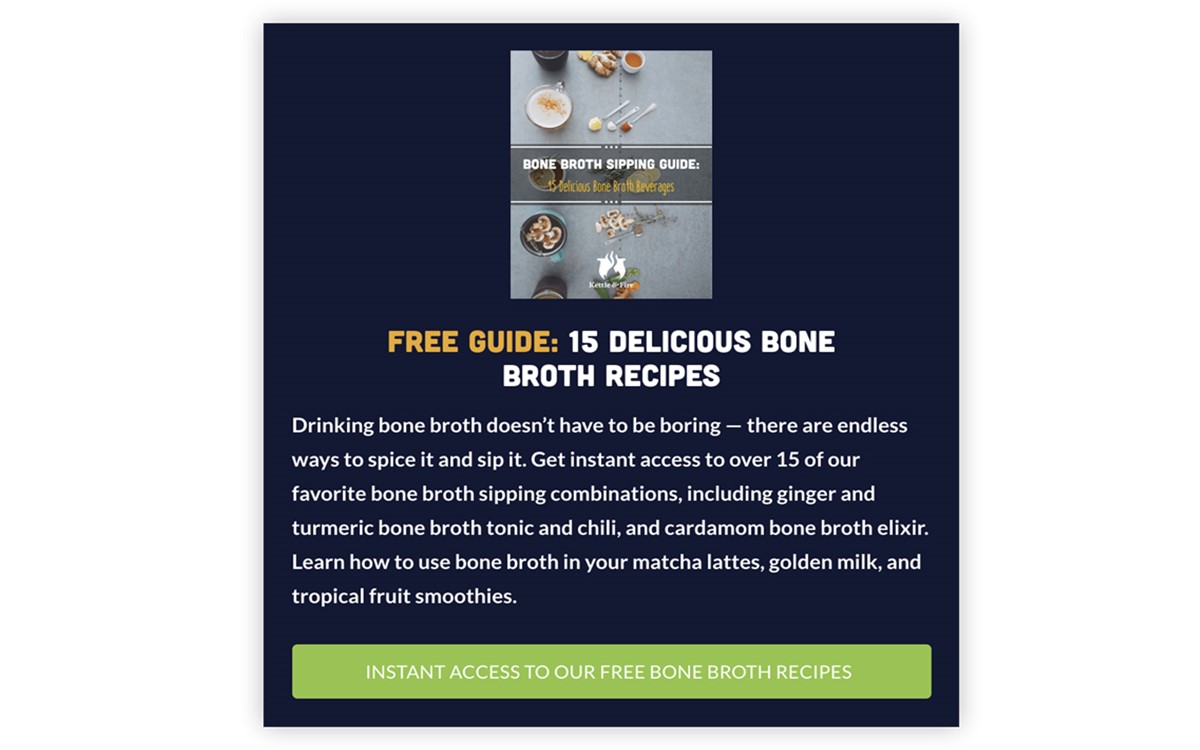 6. Use SEO best practices
With your eCommerce store, SEO should always be important to your digital marketing strategy.
Many people think SEO is all about traffic generation, but with good and thoughtful content, you can attract all the right people to become your leads.
Here are some ways you can achieve that:
Find the frequent search terms - the ones that people use when they are looking for buying
Use keywords to optimize your site, which is about your page titles, descriptions, and content.
Make your content shareable so you can attract leads from social platforms.
Build inbound links through guest blogging, expert interviews, and other marketing techniques to increase the authority of your eCommerce site.
SEO is a big ground to cover, so if you want to know more, read the below articles:
7. Host giveaways or offer free trials
We suppose you can be selling consuming products or SaaS products, so there are two versions to generate more leads for your business.
First, if you are a new store with physical products, giveaways are a great way to make some buzz. The best thing about this is you can run your giveaways on any platform to test the result.
Sometimes your products work best on Instagram, and sometimes it requires a pop-up on your website. But the key is you can attract a lot of visitors and receive their emails with just a giveaway.
And when the giveaway goes viral like Eli Constant Books' offer for Walking Dead Super Fan, they got more than 1,000 people entered.

In case you are a SaaS product provider, then a free trial is your thing. According to Totango, 62% of companies get 10% of their purchase or more from free trials.
A free trial is simply a test use of your product, which can be limited to time or function, but always shows the best capacity that you can do to solve the customer's pain.
To do this, you need to focus your marketing on 20% of signups who show real interest in your service. Make sure the signup process is simple on a trustworthy landing page and see the result for yourself.

8. Take advantages of cookies
This is more valuable to your eCommerce than you may realize, and it is not the cookies inside your mother's jar.
Every visitor coming to your website leave a cookie trace, and they all can become leads. You can retarget them using ads on Facebook, Instagram, and AdWords based on their activities, using the technologies of those advertising giants.
With a good strategy, your campaigns can be effective without a big budget, and ads are the great portals that can take a visitor from Facebook and Instagram straight to your site. Just a few clicks away from sales from there.
Cookies are not perfect though since they can be blocked and eventually expire. But cookies are still a valuable lead generation tool that you can surely take advantage of.
9. Build your social following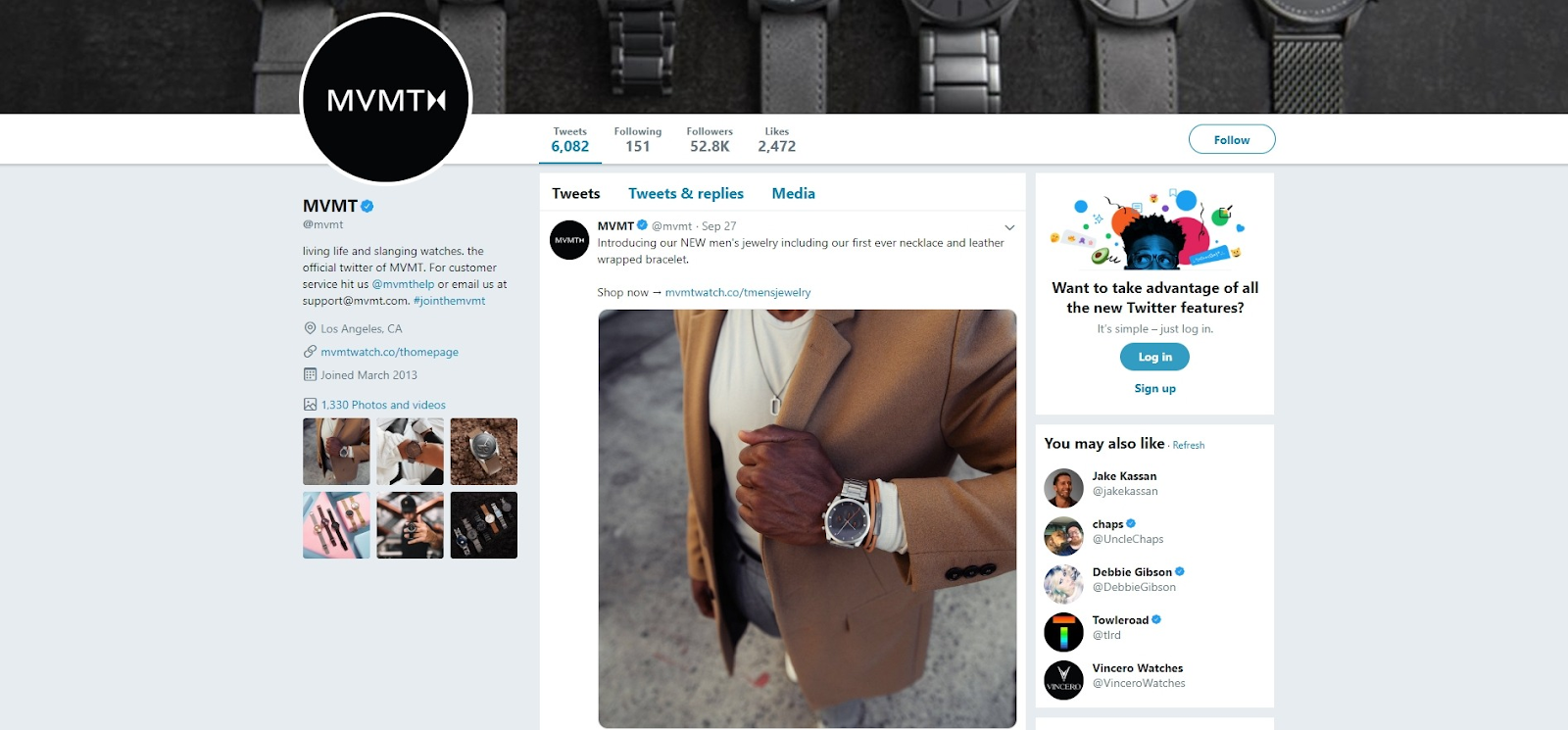 If website visitors are leads because they have shown interest in your brand, then the same can be said for social media followers.
Someone following you on social media are just a few steps away from becoming a customer. If with a website, you need forms, subscribe, download content to keep updated, the "follow" button can do all of that.
So get followers! Increase your social media visibility on your website with some plugins, and start making content for those pages too.
Your newsletter is great to get more followers as well, so insert some social media links into them as well.
Further Reading: Facebook Marketing: How to Market your Business with Facebook
10. Use remarketing campaign
Remember the cookies we talked about? This is where you can use them. After a potential lead visits your site, he or she can see your ads on Facebook, Instagram, or any other social site that you run your ads.
They may not click in immediately, but over time, both your brand awareness and the chance that they revisit your site increase.
Design is an important part of ads, and you want people to remember what your site looks like, your logo, your business's name, and your USP as well. So try to include a good amount of information about your business on the ads, buts still keep the design eye-catchy.
11. Nurture leads with LiveChat
When visitors are wandering on your website and see some lead magnet, live chat can be the thing to help them decide.
In fact, a whopping 38% increase in conversions for a company that used live chat.
All you need to do is get a live chat software, which will help you answer customers in real-time and on time. There are also automated live chat which will answer customers based on given scripts to save you time.
12. Simplify the checkout process

An optimized checkout process can really improve lead generation and sales. Even if a user abandons the shopping cart, you can still get their email. Then you can have a follow-up email to persuade them more.
Invite your users to register first, but you should still give them an option to browse as guests. This is to prevent unnecessary frustration.
You should make the check-out process as easy and as simple as possible. One page checkout is the best option.
Consider offering more payment options, showing shipping policy clearly before checkout, and have a progress bar to keep your customer convenient.
13. Be trustworthy
As easy as it sounds, building trust to take people from the lead stage to being a customer requires a thoughtful process from you. Here are a few things that you can do:
Include shipping information: Lack of clarity about an order - the time of delivery, cost of shipping, how to contact - can cause the prospect to drop the cart. So give your potential customers everything they need to know. Have a shipping section in the website footer, and have all the frequently asked questions answered.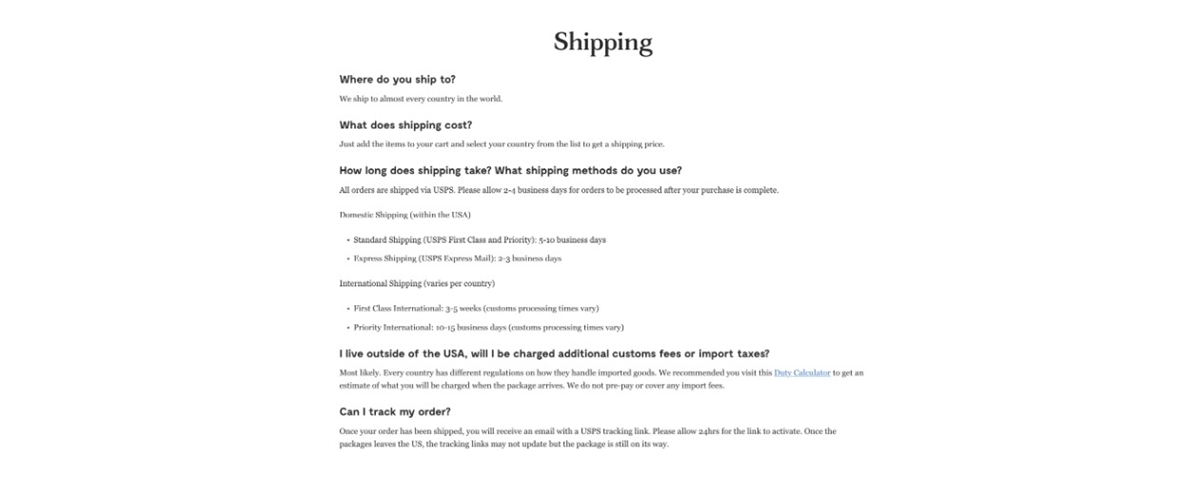 Include contact details: This sounds like the most basic thing, but still vital. Give your visitors direct access to your inbox, and answer their questions will let them know there is someone on the other end cares about their experience.
Include robust product information: Another thing is to make sure there are no questions left about your products. Informative product descriptions give visitors a comfortable experience leading to purchase, and is great for SEO as well!
Lead qualification system
Someone show interest in your business's product or service, that is great! They can be called leads now, but how do you actually indicate their interest.
With the lead qualification system, you will give scoring to leads generated to make groups of leads and take actions.
Lead's Level of Interest
Essentially, a lead is generated through information collection. You will need to collect enough information on specific fields to know whether someone has a true, valid interest in your product or service.
How much information is enough to show true interest will vary depending on your business. An example for what to ask for in a lead gen form is:
Full name: The most fundamental information to personalize the communication.
Email: The way to contact your lead.
Company: This can help you research the industry of your lead and how you might benefit them (B2B needs this more).
Country: Location information segments your contact by region and time zone, make you know how well your business is doing globally.
Age: With eCommerce, this can give an insight into who to attract to your site and who not.
You should decide for yourself which field is the most essential, and which is optional on your form, then we can move on to the next section.
Lead Scoring
This is a way to qualify leads with a numerical value (or score) to determine where they stand on the scale from "interested" to "ready for a sale". The criteria are totally up to you, but it must be applied thoroughly across your marketing and sales.
A lead's score can be based on the visitor's previous action, information, level of engagement, or other criteria.
For example, someone may get a higher score if they regularly engage with your social page, or their information matches your target audience. Or one used your coupon would mean more interest and a higher chance of a conversion.
The score and criteria are what you need to test and find the formula that works to transform your lead generation into customers.
Top lead generation success examples
You've got so far and learned so much, and you may still wonder if all those hard works will really pay off. Well, worry no more, because we will bring 3 real-life success stories based on the lead generation system to you.
Zappos

Zappos has always been creative with their lead generation campaign. They launched a hilarious April Fool's video campaign with more than 150,000 views in 2017. The videos really showed the personality of the brand, while attracting new audiences through humor.
They also provide a hotline on top of every single page of the website, so the visitor can contact at any time, 24/7. That is a commitment so every prospect can receive response every time they dial-in.
The dedication to entertaining and caring from Zappos really paid off, as they are one of the most famous shoe retail websites nowadays.
BirchBox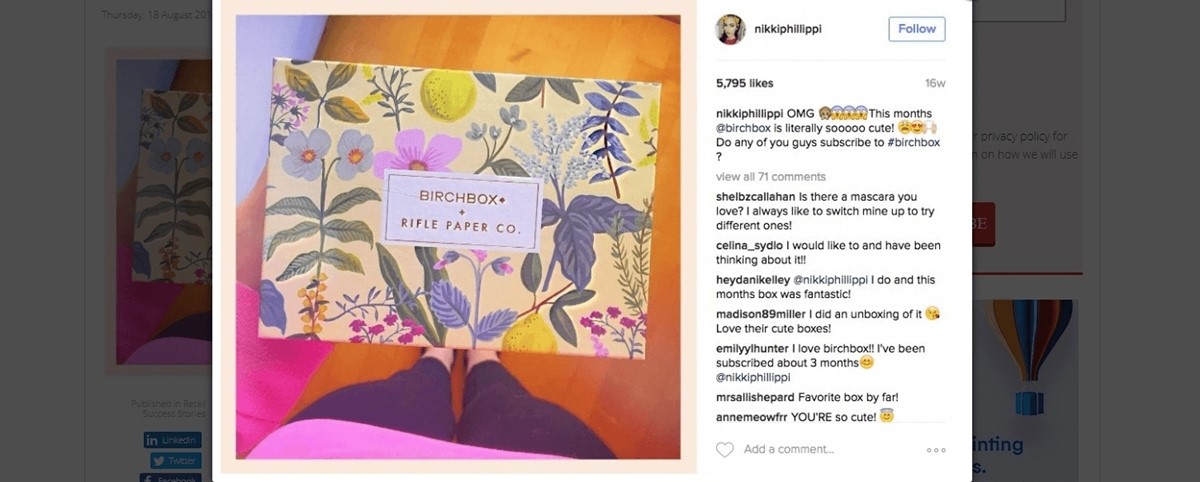 One new lead generation tactic that is being more popular is influencer marketing. You need some time to identify and reach out to the right influencer, but the result is marvelous.
BirchBox is a makeup and skincare subscription box company partnered with an influencer to promote their new style box. This resulted in 18,000 likes and more than 550,00 consumers reacted.
Now, BirchBox even allows influencers to take over its corporate Instagram account on some holidays like Mother's Day to get fresh content and amplify reach. This is an example of exploiting platform just right.
Burts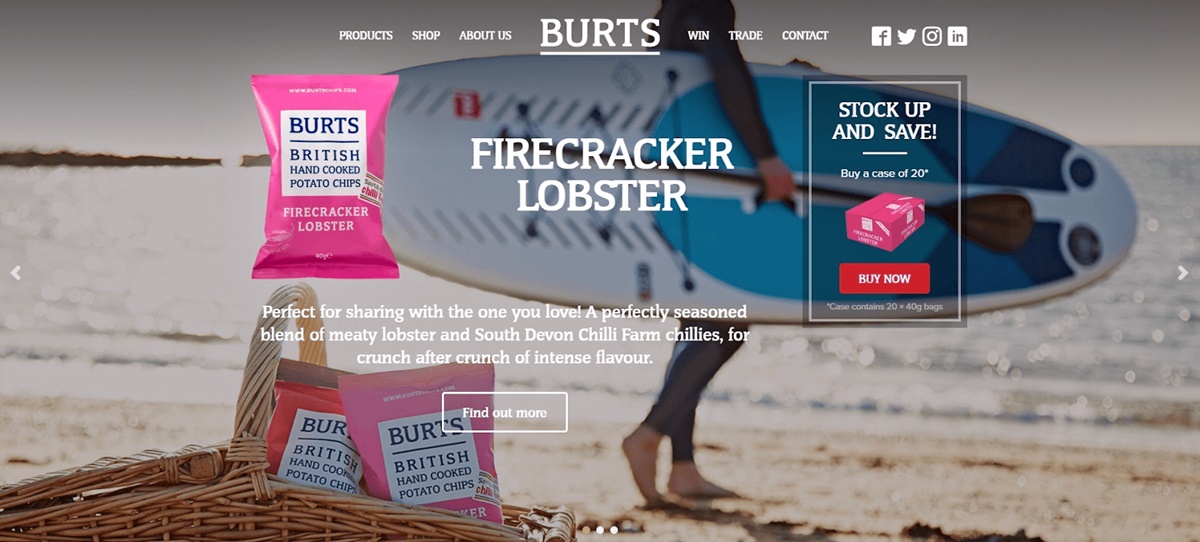 Now, this is strange, but it is a lesson from a British Chip Company called Burts. They are a company that creates handcrafted potato chips made from the finest ingredients in Devon, Britain.
They had a Facebook page at about 17,000 fans in 2014, and now, 85,000! What they did was through a Facebook contest to attract emails and boost engagement.
The contest was simple, they give out some bag of potato chips, and anyone filling out the form has a chance to win them. They had a designed opt-in form that showcases the brand product with a time limit.
Burts only expected about 1,000 emails or so but got 2709 new emails after 5 days, which means a conversion rate of 62,9%. A successful lead generation campaign, indeed.
Read more:
Conclusion
There you have it, all you need to know to create a lead generation system that always wins for your eCommerce. Now it is time for you to try things out and figure out what works best for you, just remember the enormous chance of turning a visitor into a lead, and a customer!
Keep your customer as the center of your lead generation system, and you will soon find out what lead them to purchase. Keep in touch with us in the comment section below, and we wish you all the luck with your online business.
---
CEO and Founder of Avada. Pursueing a simple and healthy lifestyle. A friend, a husband and a dad of four children, a trainer and an influencer wannabe. He is a big fan of sports and travel, also.
New Posts
Stay in the know
Get special offers on the latest news from AVADA.