The Ultimate Guide to Ecommerce Email Marketing
Email marketing has always been considered as a low budget tool but a super effective marketing channel. In fact, more than 280 billion emails are sent daily, and many of those are from small eCommerce businesses trying to reach their customers with the right message at the right time. And the number of emails flying in the internet cloud is not going to reduce any time soon.
So what are you waiting for and haven't started apply email marketing to grow your online business right now? Our guide below will give you a detailed but easy to practice plan of using email marketing to make the most of it, and start hyper increasing your sales.
What is email marketing?
In short, email marketing is the act of sending marketing messages to customers or non-customers via email in order to promote, educate, or build loyalty. Email marketing is one segment of internet marketing, and of owned digital marketing channel, which means you are in full control of what to write and who to send, with result data.
Many have been doubting the relevance of email marketing in modern days, but it has evolved quickly and still is one of the best tools to make a personal, relevant connection with receivers. There's a good reason 85% of U.S retailers consider email marketing one of the most effective customer acquisition channels.
Why your online business really needs email marketing
94% of Internet users use email, according to HostPapa. That is enough number to show how big the market is, which allows you to reach almost anyone even if they're using social media. In fact, over 90% of professional marketing executives believe email marketing is successful in achieving important marketing objectives.
So if you are not using email marketing for your online business, you are basically leaving money on the table. We will give you some more concreted reasons eCommerce stores should really need to use email marketing right now.
It helps to reach the audience
As an eCommerce entrepreneur, you probably think about social media first when it comes to promoting your brand since so many are living there. But statistics show that while the engagement rate on Facebook, Instagram and Twitter is just around 0.6%, email has an average open of 22,86% and click-through rate of 3,71%.
Why? Because email reach people in a more subtle way, and somewhat were already interested. They subscribed for it to be a fact. According to Adestra, consumers prefer emails for communicating with the brands they're connected with.
It can build relationships with customers
Search engines and social media platforms are great to get you on the search page, but email is still one of the best channels for maintaining and strengthening the relationship with customers over time.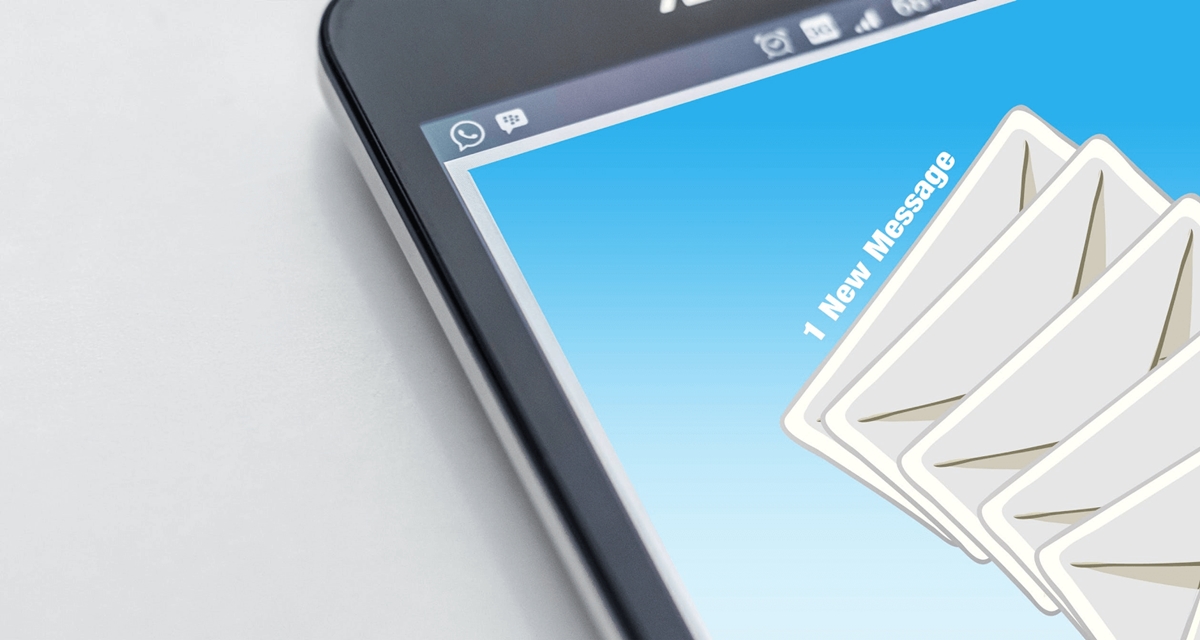 Based on Neilsen's study, 66% of online consumers prefer to buy products from familiar brands. Since you are an online store owner, it makes sense to create familiarity through time by email and build trust within customers.
Beyond that, email usually encourages customers to make a second purchase. Customers return rate is important to many businesses because it shows sustainable profit and long-time acquisition of customers.
It is effective at increasing sales
A 2018 study from the DMA found that for every dollar spent on email marketing, you can expect an average return of $32. Of course, certain businesses (and products) go especially well with email marketing, and many may not. But email remains as a high-performing channel to acquire profit.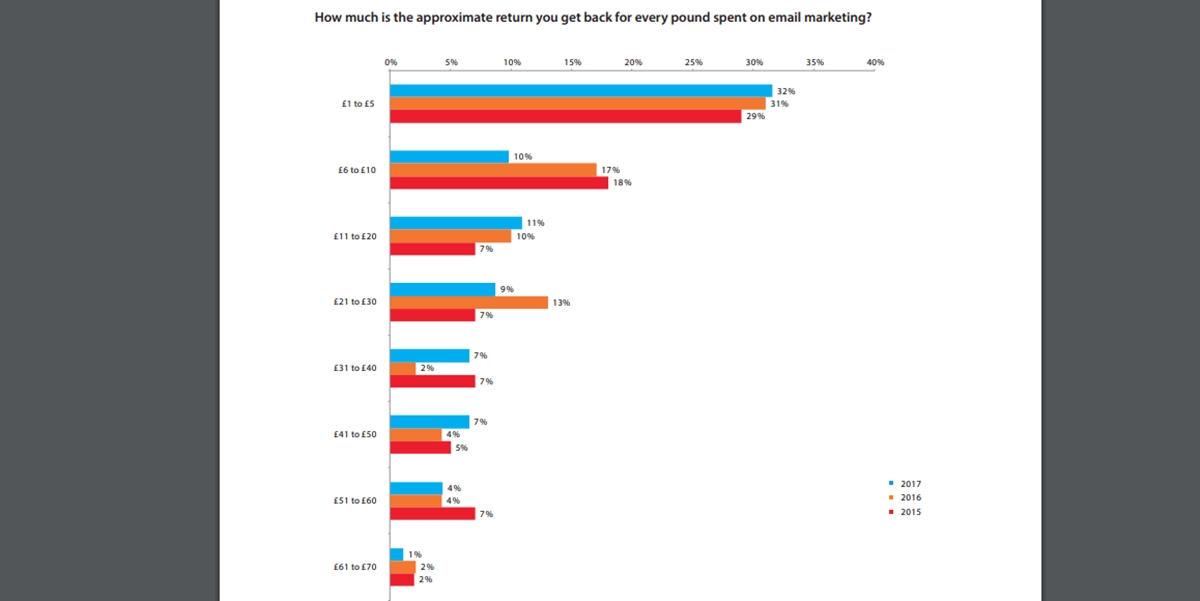 Even more, a 2018 report from Emarsys showed that 80% of businesses rely on email as their primary marketing channel. Email marketing is reliant on its ability to drive the first sale as well as unlock more revenue from your valuable customers.
It is easily tracked for data
Since email marketing is an owned marketing channel, all results from it are acquired for you. Everything is trackable like who opened your emails, who clicked onto your site through emails, and so much more.
One of the most important statistics is probably Return On Investment (ROI) which shows how much you have spent on email marketing to get a single customer. Through this, you can adjust your budget on customer group or email content which makes marketing cost more relevant. We will get through more important metrics later.
It is not affected by third-party companies
Another important aspect of email marketing is that email isn't subject to the controls of centralized platforms, where unplanned tweaks to algorithms can completely derail a marketing campaign.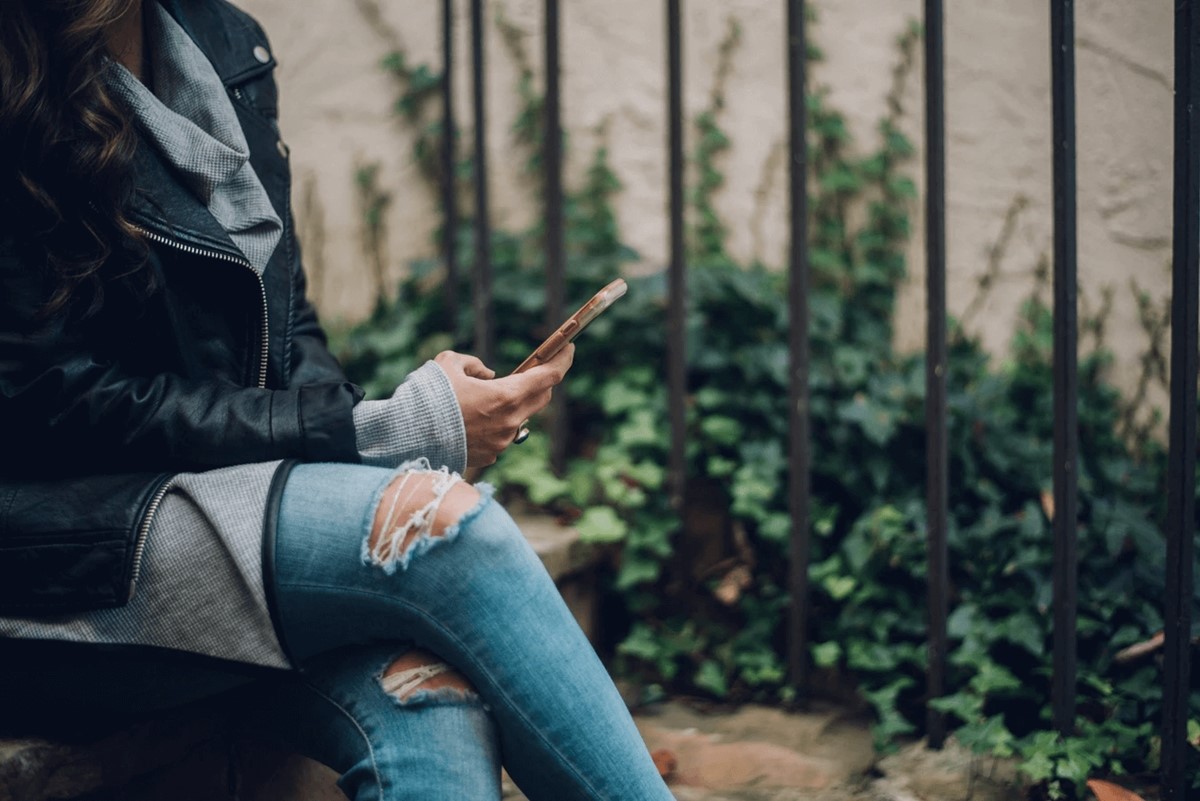 On another hand, organic reach for Facebook pages has been declining since 2013, as the platform continues to focus on promoting content from communities. Similarly, climbing the search rankings in Google is getting harder since advertisements and answer boxes make a noticeable increase in no-click searches. Long story short, if you want to reach customers on these platforms you are forced to pay—and those costs are increasing.
Related Posts:
Where to begin with email marketing
Email marketing is incredibly versatile as you can customize emails for people's names, send by separate lists, and promotions to different subscriber sets, and much more. In this section, we will go through the most essentials to start your first email marketing campaign.
Have an email list
The first step is to gather an email list. This is not only a list of people you can send email to but also a very useful data source for multiple usages. A key thing to remember before you begin is that you should be clear what benefits customers can get from subscribing to your email list.
There are countless ways to build your email list, and a good place to start is an email registration form right on your website. By this, you can attract visitors with special information or discounts in exchange for an email address.
Ways to grow subscribers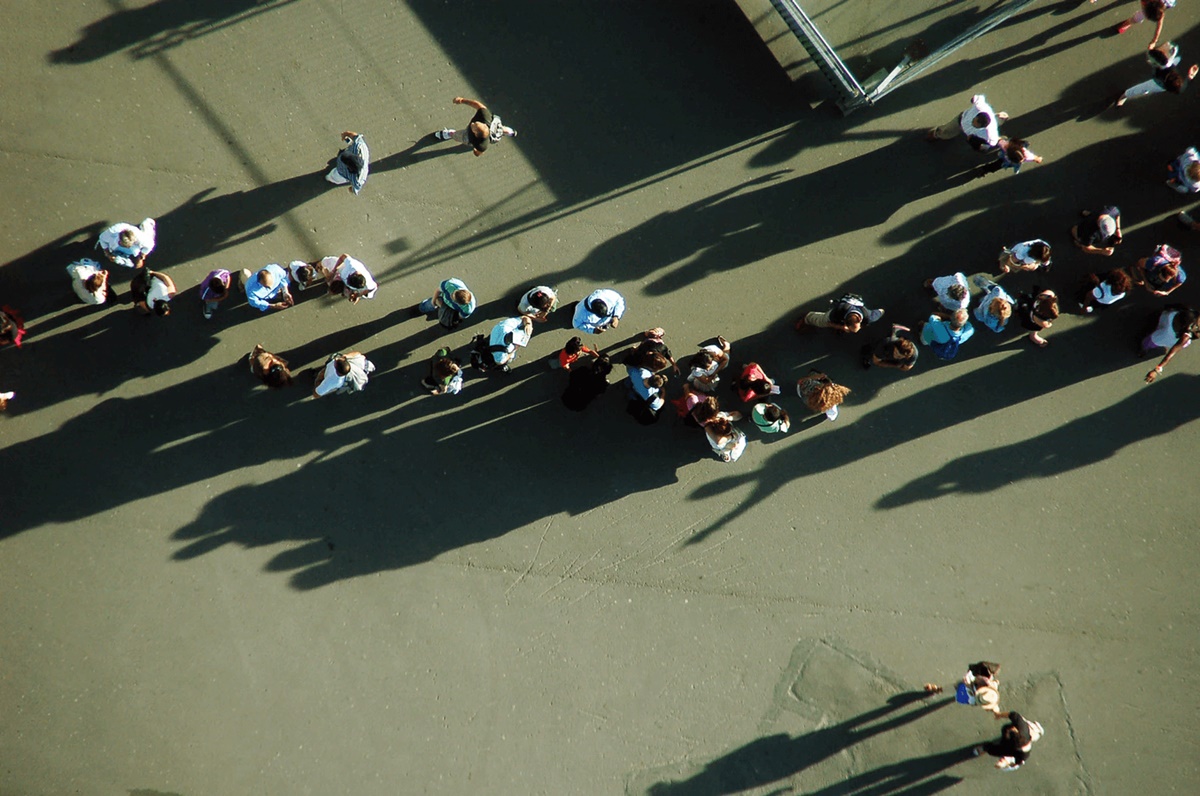 As mentioned above with an email registration form, there are many more creative ways to increase the numbers of your email list. Here are some examples:
Collect emails through sales and customer accounts
Customer accounts and sales are valuable to businesses because they can require shoppers to share information—including their email address—and make purchasing history easier to track.
If you're using Shopify, customer accounts are optional, and you can send customers direct invitations encouraging them to activate an account after they've completed a purchase.
Include a subscription link in your email signature
An email signature is an essential tool for providing basic contact information to your customers and prospects. However, according to recent research by Newoldstamp, an email sign-off can also be a powerful marketing tool, as 62% of companies who use email signatures in business correspondence run email signature marketing campaigns.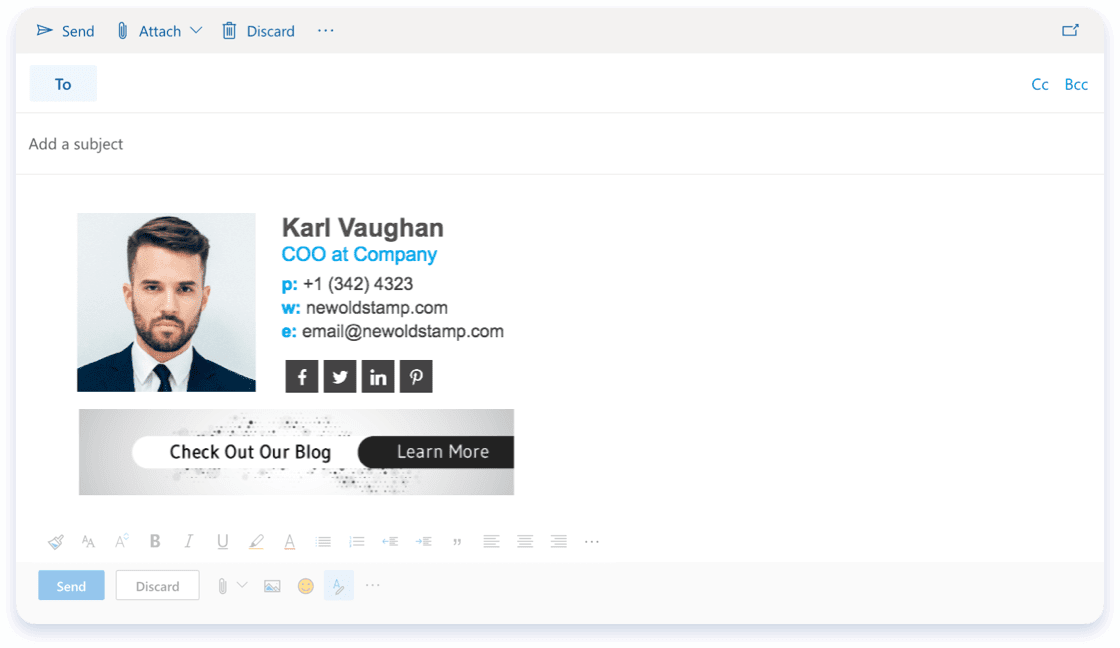 By using modern online generators such as MySignature or Newoldstamp you can easily include a CTA button or a banner with a link to your landing page or subscription form.
Build a landing page for more information
With this, you can set up a landing page on your domain that invites visitors to stay informed by entering their email address. Write a copy that describes all the exciting things that are about to come and offer strong incentives for early adopters if possible (e.g., early-bird customers get 20% off on launch day).
Make contest or giveaway with registration as email
Although contests can potentially bring in a lot of sign-ups, the inherent downside is the person you'll attract is looking for free stuff. Use a giveaway to break through the noise, or to jumpstart your list, but don't rely on them to grow an engaged audience for the long term. The best converting lead magnets offer something visitors can immediately apply and that highlights a gap your product can fill.
Ask for emails in person at events
There's hidden value in less-scalable approaches to collecting emails, particularly the options available to you in the physical world. If you sell your products through pop-up shops, take one-off orders from friends, or already have a physical storefront, you'll encounter a number of opportunities to ask customers for their email directly.
The same idea applies to physical calls to action: packaging inserts and small cards shipped with orders can include discounts or offers for customers who return to store—just set up a separate page customer can access by entering the link from the insert into their browser.
Basic rules of sending emails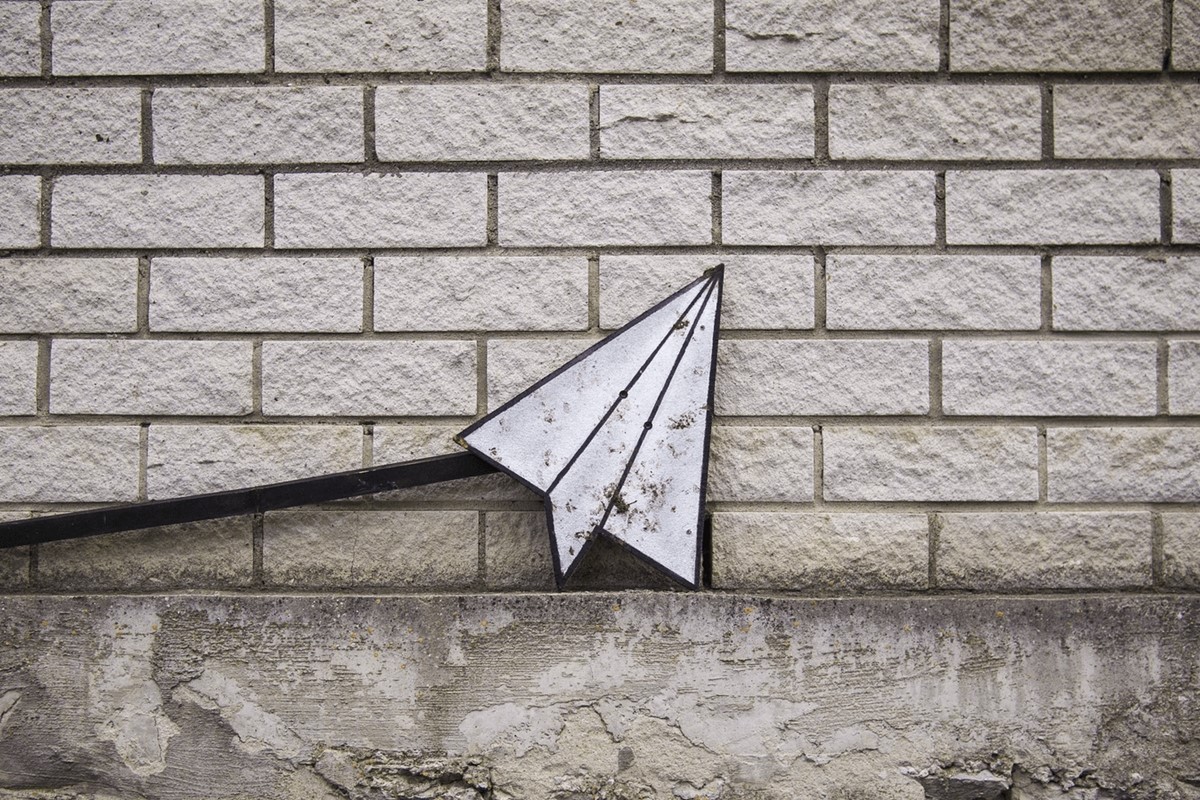 There are some things you need to keep in mind before hitting that send button and don't worry, they are not complicated at all.
Firstly, you need to choose email marketing software which you will use to write, design and send emails to your lists. Many names will come up when looking for one, so try some out and pick what suits you best, you can always switch providers later. One of the most famous providers out there is Mailchimp , while Klaviyo, Conversio, Jilt, and Omnisend are some of the email marketing tools that integrate with Shopify and are recommended by them.
Secondly, become familiar with some rules and regulations before sending or you may get fined. Read links below for more information, or consult a lawyer in the area if you have more questions.
CAN-SPAM. Short for Controlling the Assault of Non-Solicited Pornography and Marketing Act. This sets rules about commercial emails.
GDPR. The General Data Protection Regulation protects personal data for individuals within the EU.
CASL. Canadian Anti-Spam Legislation. This protects Canadians while ensuring that businesses can continue to compete in the global marketplace.
Lastly, always recheck and test out. There is no perfect way to write an email, just the right way for your business. If you listen to customers' reactions through each email carefully, you might understand exactly what they want from receiving your emails. Don't let them hit that unsubscribe button at all costs.
Some email marketing campaigns that help make quick wins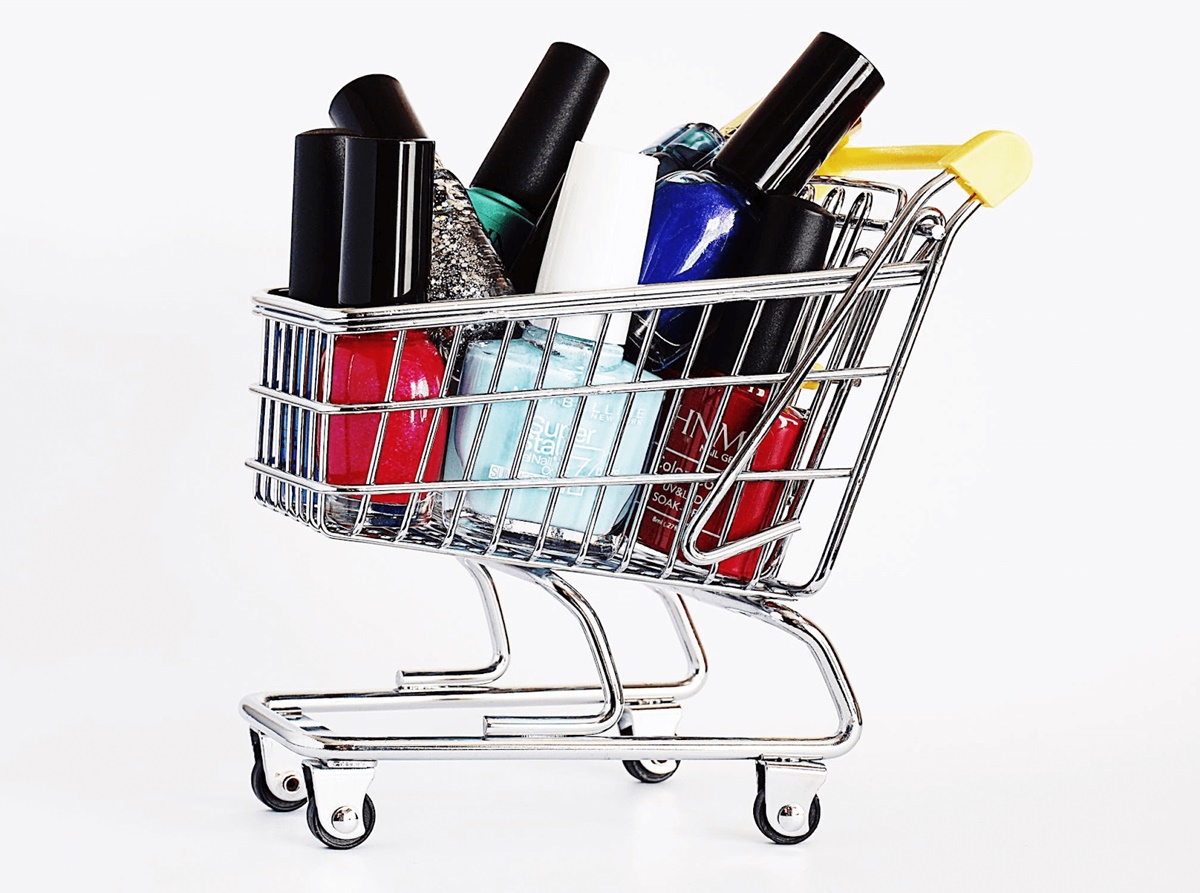 Now we are getting to the exciting part! If you have set up all the above, the chance is you have grown an email list, written some excellent-copy emails introducing your business, and perhaps even got some engaged visitors. But as promising as that sounds, there are still more to be done.
Why? Because eCommerce email marketing is about sending the right message at the right time to make people hit the purchase button. Below, we have gathered email marketing campaigns that are great for making early quick wins** in order to help your eCommerce business grow. These have so many benefits and suit needs of any online store, so let's get started right the way.
Welcome email campaign
You have one chance to make a good first impression. And if your introduction to a new subscriber isn't memorable, it is hard for your follow-up campaigns to be as well. This research suggests that subscribers read welcome emails 42% more than they would a regular promotional email, so surely you should spend some time on it.
Its role is to thank subscribers for joining your list of subscribers, set expectations for what's to come (e.g., how often you'll email) and provide an opportunity to encourage subscribers to purchase something from you or to at least check out what you have to offer.
Ultimately what you want is to convey a positive and trustworthy first impression, which will make your new subscribers look forward to receiving more. Look how Levi's gives 20% off right the way just to welcome one more email subscribers.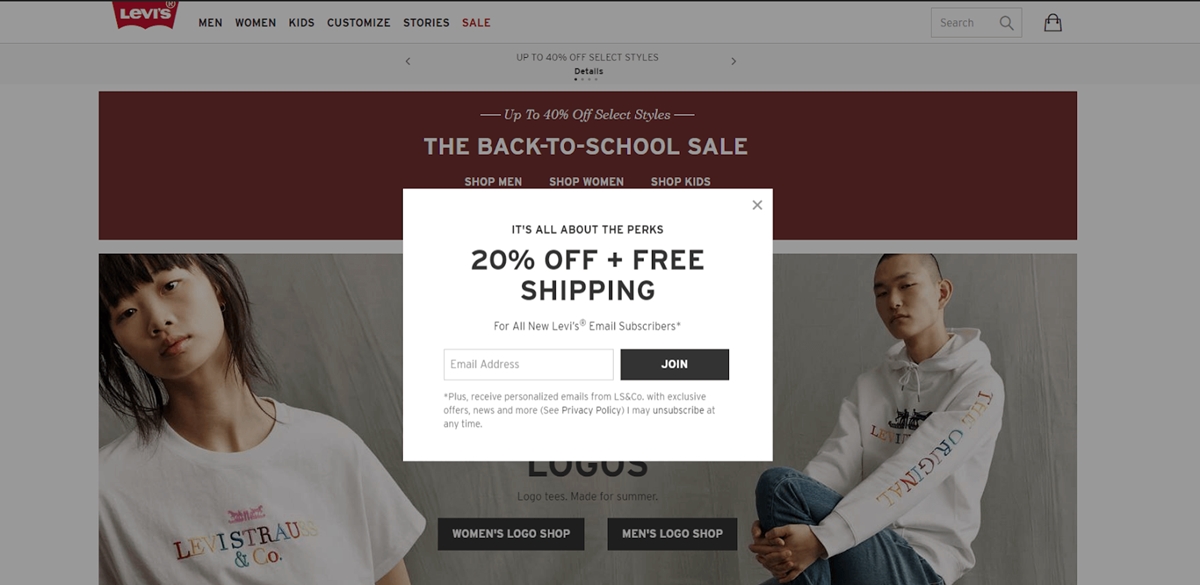 Or how Aritzia, an online clothing store says their pleasing welcome with warm words, bright photos, and links to check out all of their available products.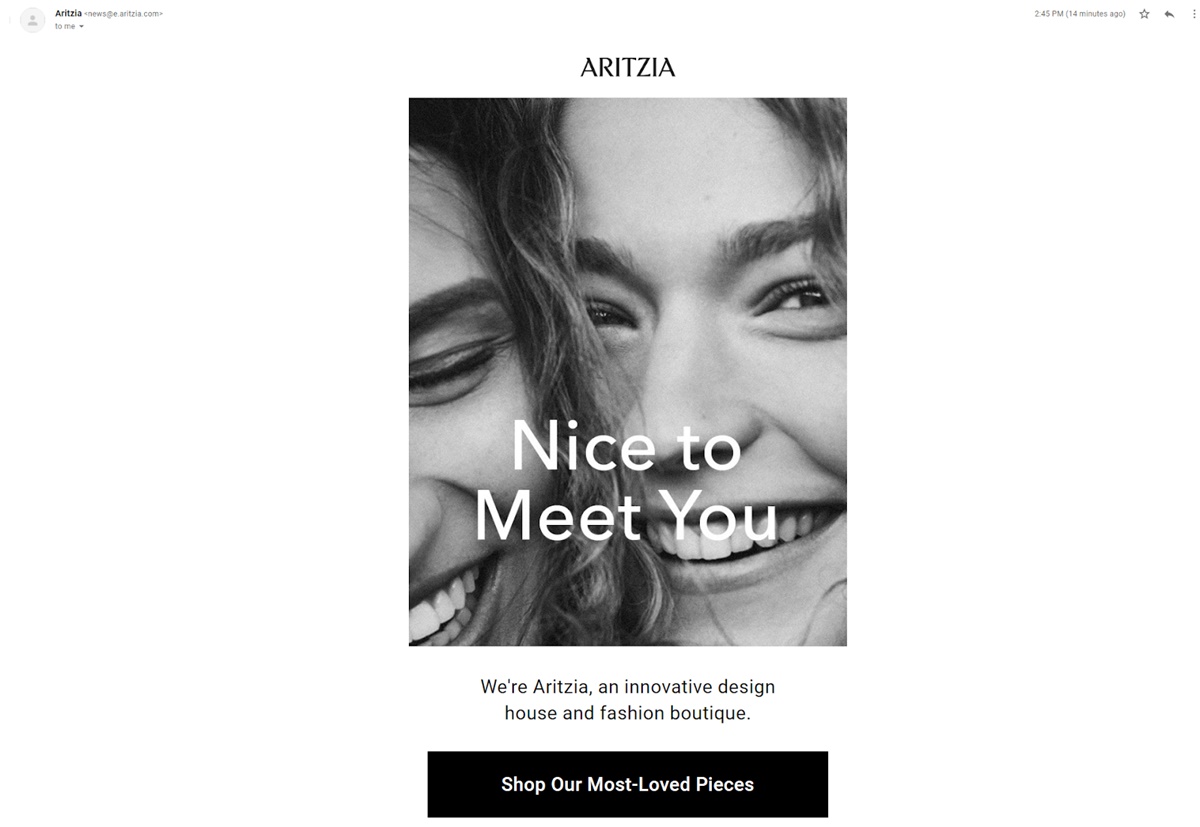 A few things to consider:
Aim for originality. If you want to rise above the noise in your audience's inbox, you need to be original. And that means doing something that subscribers aren't expecting. Offer a discount. Speak their language. Tell them to reply to your email. Give them everything they need to inform them that they're in the right place.
Design for simplicity. If you have a big product range, remove barriers for making purchases. Whether that's by product category or something else, make it easy for new subscribers to browse what they're looking for.
Cart abandonment email
Cart abandonment email is definitely a way to bring some quick wins. It is designed to contact people who signaled an intention to buy something from your site. They placed items in their basket, but for some reason, they left your site without purchasing.
And that is when abandonment emails come in and encourage people to complete their purchase. If done correctly, they are really powerful for an eCommerce store to win over customers who have already had their desired products.
According to a recent report by Baymard Institute, 69% of all e-commerce visitors abandon their shopping cart. So maybe not all cart abandonment emails can convert lookers into shoppers. But you can learn why they did it, by simply asking.
Check out how Ugmonk, a clothing and accessories store asks with concern to help if customers have any problem during the purchase process. This can give great info about the reasons visitors abandoned their carts.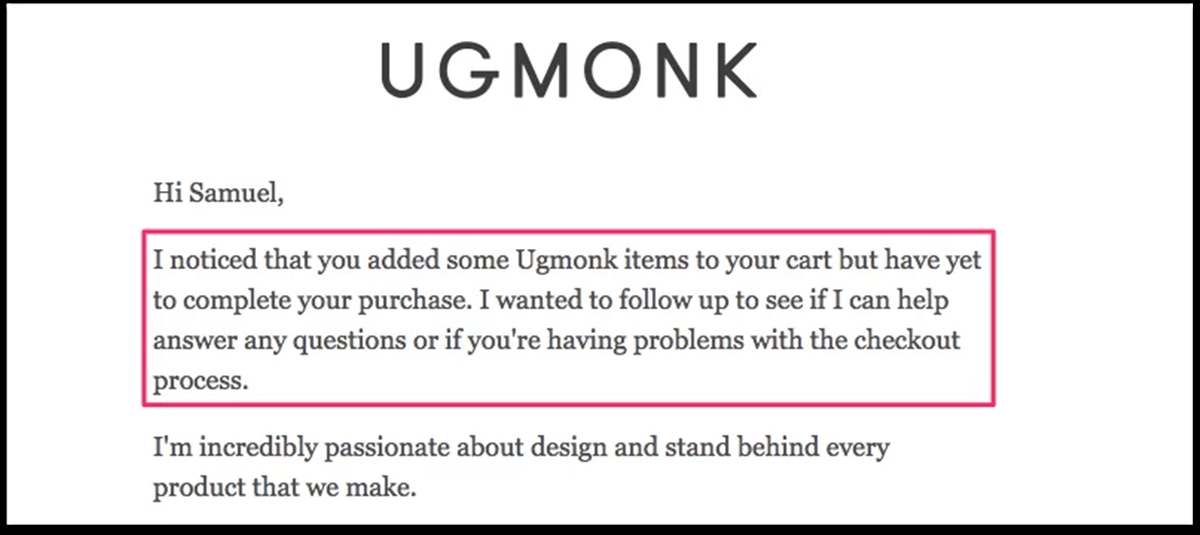 AVADA Email Marketing - Cart Recovery Solution
New arrival email
New products are great news, and you should share it with everyone! And often they have been developed thanks to feedback from customers, so there's no reason not to notify them about it.
If your latest release appeals to a specific group of customers, you can segment your list based on previous purchases. And since this is another case of the first impression, email layout is really important to highlight the beauty of new products. Try gif, outstanding colors and big size words for impressions.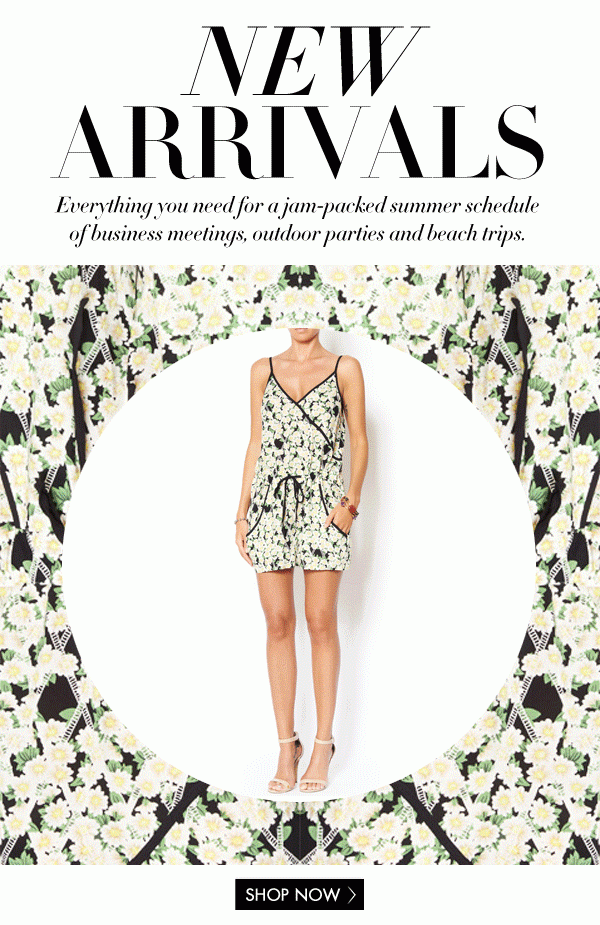 However if you don't usually have new products, you can consider emails about new services or versions, which should be less impressive but more informative.
Promotion email
With a self-explaining name, promotion emails are often sent to the entire list of subscribers to notify about a sale off or great deals in a specific time window. A traditional and effective form of this is based on seasonal or holiday time of the year.
Black Friday, Christmas sale, Spring Clearance, you name it, or upcoming important days like Father's Day. These usually require some creativity because customers receive tons of promotion emails these times of the year. So take some time to see how your products align with certain events and create based on the knowledge.
See how Canon makes Christmas fun by a witty quiz to see if you are naughty or nice. Then you can sign up through the link in the email to receive more sneak peeks and exclusive access to holiday promotion.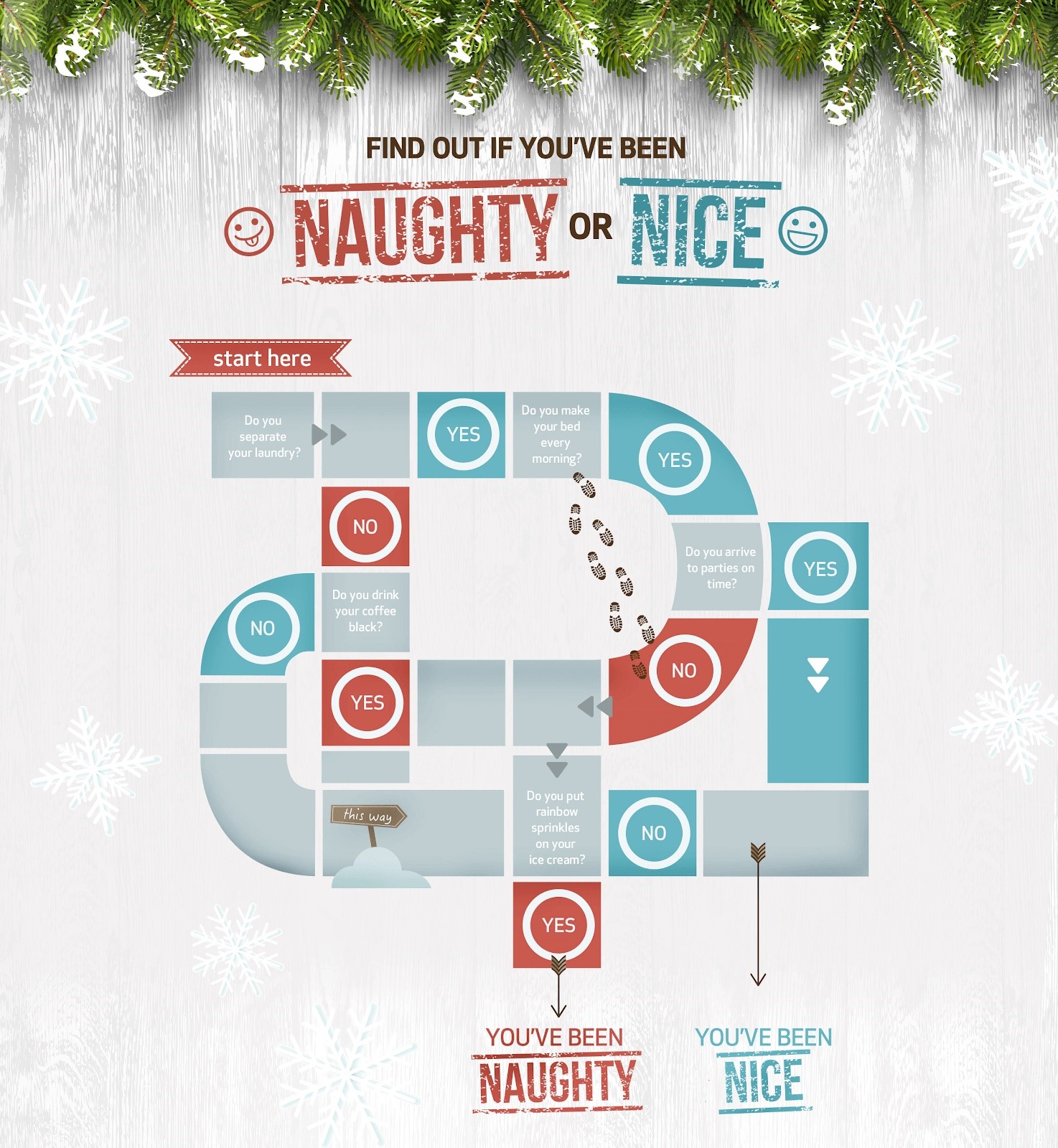 Order confirmation email
An Unific research shows that order confirmation/receipt emails aren't just important to e-commerce businesses and marketers. In fact, 64% of consumers believe purchase confirmations are the most valuable messages in their email inbox.
Order confirmation emails let customers know that their order has been received and/or processed. It can give customers an order number, which they can use to find shipping information or contact you if they have any concerns. It can also give a visible receipt that users can save with all the necessary information about expected shipment or delivery dates.
Below is an example of Joybird, an online furniture store, with explainer video in their order confirmation email to explain the delivery process: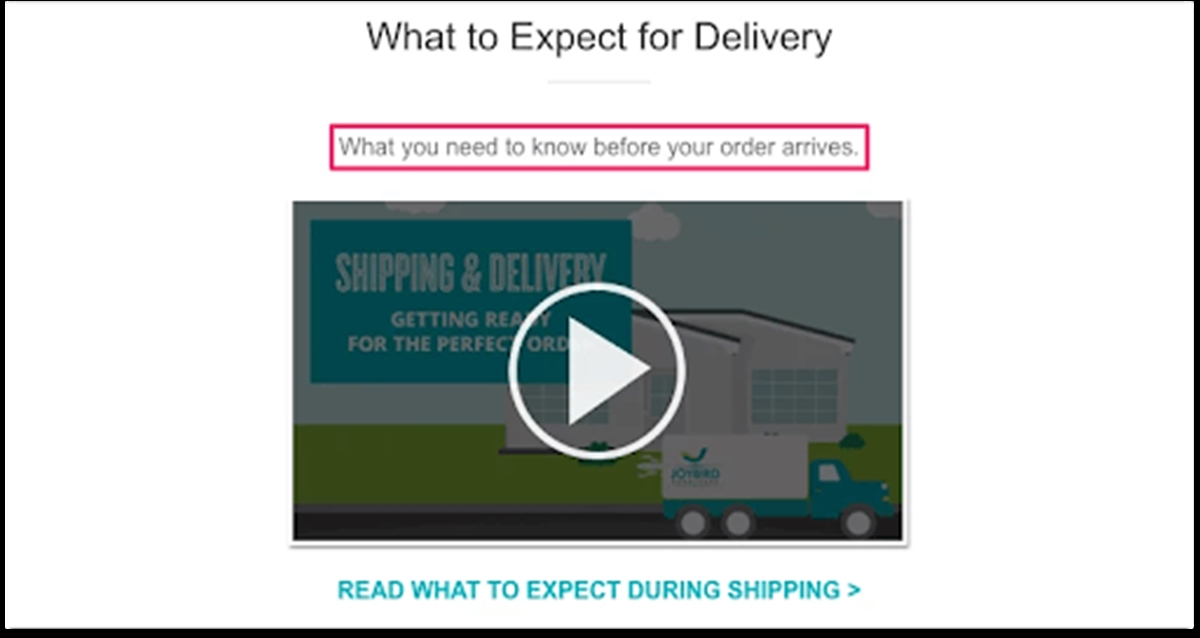 Shipping confirmation email
Shipping confirmation emails are sent once a purchased package has been shipped. They're valuable because they endorse the excitement of receiving the order— and provide an underused opportunity to get creative and delight your customers.
Ask yourself: How can you use the shipping confirmation email to drive action and deepen a customer's relationship with your brand?
Amazon does so by spell out the estimated delivery time on their shipping confirmation email, and some relevant products for customers to consider.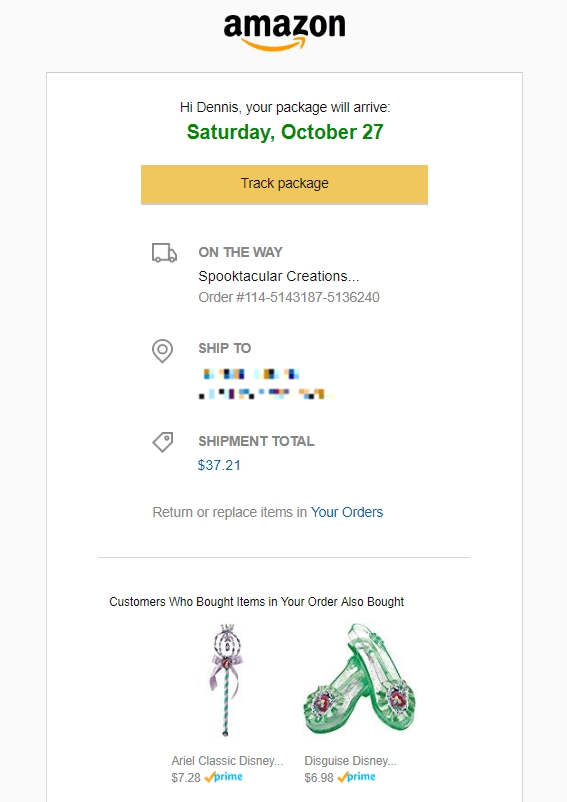 Or you can bring a whole lot of joy and personality like Fitbit does, with bright color, a clear subject line with some witty copy, and a tracking link for shipment as well.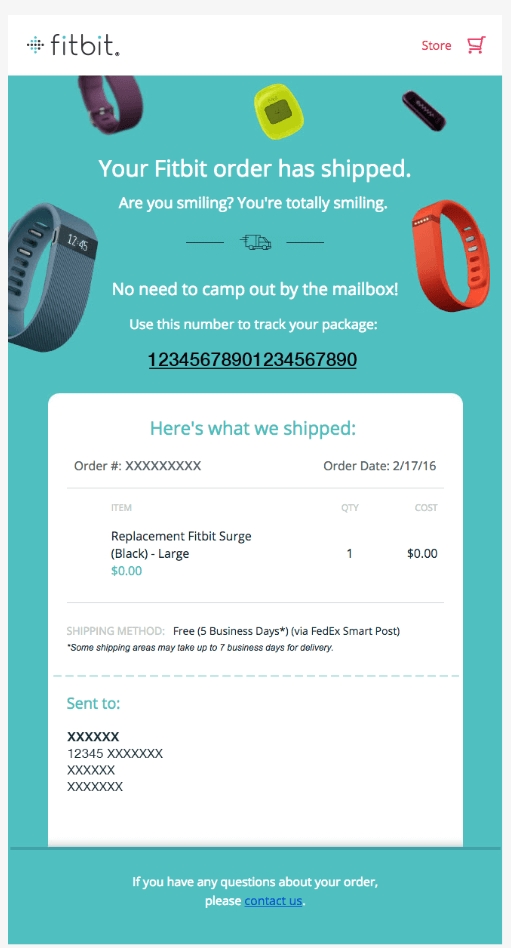 Follow-up email
The follow-up email is another powerful yet underused tool. They are often sent after a touchpoint with the customer (e.g., conversation on live chat; post product delivery; personal meeting) to reach out and get responses. Time will vary from business to business, a few hours with live chat or between one and three weeks with product delivery. But the main point is to make receivers take action of engagement with your business.
Your follow-up email should:
Ask users what they think about the product or service.
Bring information about the discussed product or service, and encourage action.
Include review plugins that encourage users to share feedback that you can publish on your site.
List contact information of the customer support team so unhappy customers can speak up; this gives you the opportunity to resolve any complaints and avoid losing customers.
With follow-up emails, make it as simple as possible for your customers to take action. The data from these emails are extremely valuable because they can be used to convince future customers, branding marketing, and improve the customer experience overall.
Thirdlove is a good example of a company asking for feedback in their email, easy to reply, clear message, and reassurance of information security. Or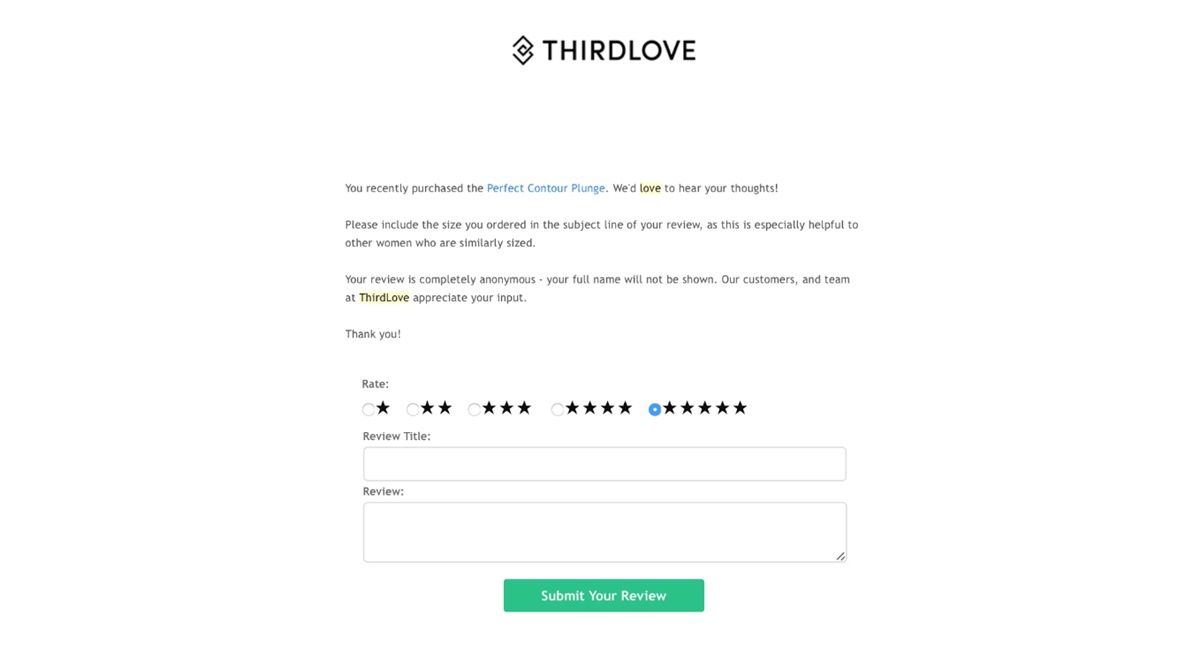 Or how DSW uses the thank for purchase letter as an opportunity to up-sell and introduce their points-reward system.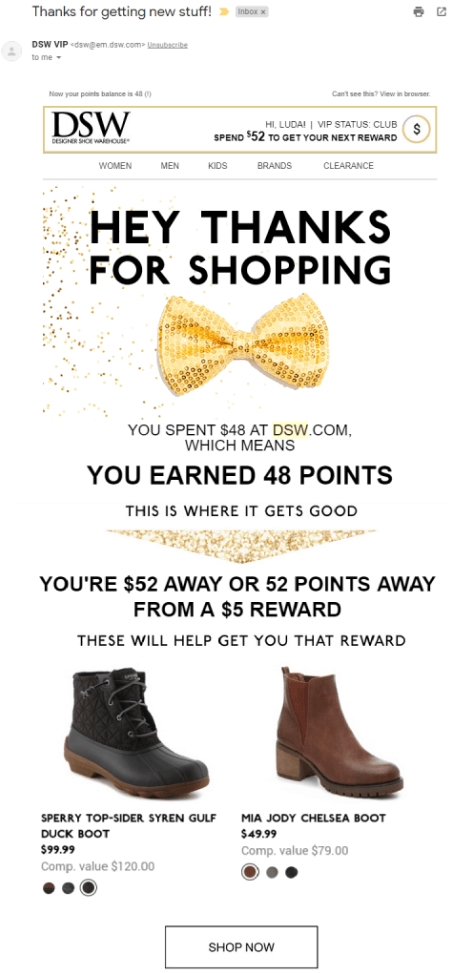 Metrics of email marketing you should start tracking
We are living in the world of data, and email marketing for eCommerce is no different. With the right info, you can get incredible insights into your online business in order to grow and make better decisions. Below is a list of 5 important metrics that you should be tracking your email marketing campaign.
List size and growth
As we mentioned, building an email list is the first most thing you need to do, and it is indeed an important measure to show how your business has grown. If you have been collecting emails from customers and website visitors, the larger your email list is the more potential customers you can reach, and more revenue to make.
Keep track of the important metric by using your email service provider to see how many new subscribers you have added on a weekly or monthly basis, or how well your promotion email did in attracting subscribers.
Open and click-through rate
Open rate: The percentage of successfully delivered emails in a campaign was opened by subscribers. The standard is 20% - 30%.
Click-through rate: The percentage of successfully delivered emails in a campaign registered at least one click. The standard is around 5%.
Why are these important? Because together they tell how engaging your emails are. Numbers don't lie: If your open rate is high but few clicked through to the call to action, you can see the problem and how you can improve may be the images or call to action copy.
Deliverability
Two factors that affect deliverability are hard bounce and spam report. A hard bounce means the emails that are returned to the sender because of invalid addresses. And spam report means the receiver marked your email as spamming. While hard bounce is often linked to the entry of data, spam is something you can avoid.
As a general rule, you should avoid the following in order not to be marked as spamming on another:
Copy with too much "sale" factor, like using all caps, exclamation marks, and many trigger words like "free", "warning".
Big images with little text, because many spam filters don't recognize images.
Sending emails to old lists you haven't maintained over a year.
Hiding the unsubscribe option or making the unsubscribe process difficult.
Being vague about when you'll email, what receiver will get.
Leaving unengaged, inactive leads or customers on your list.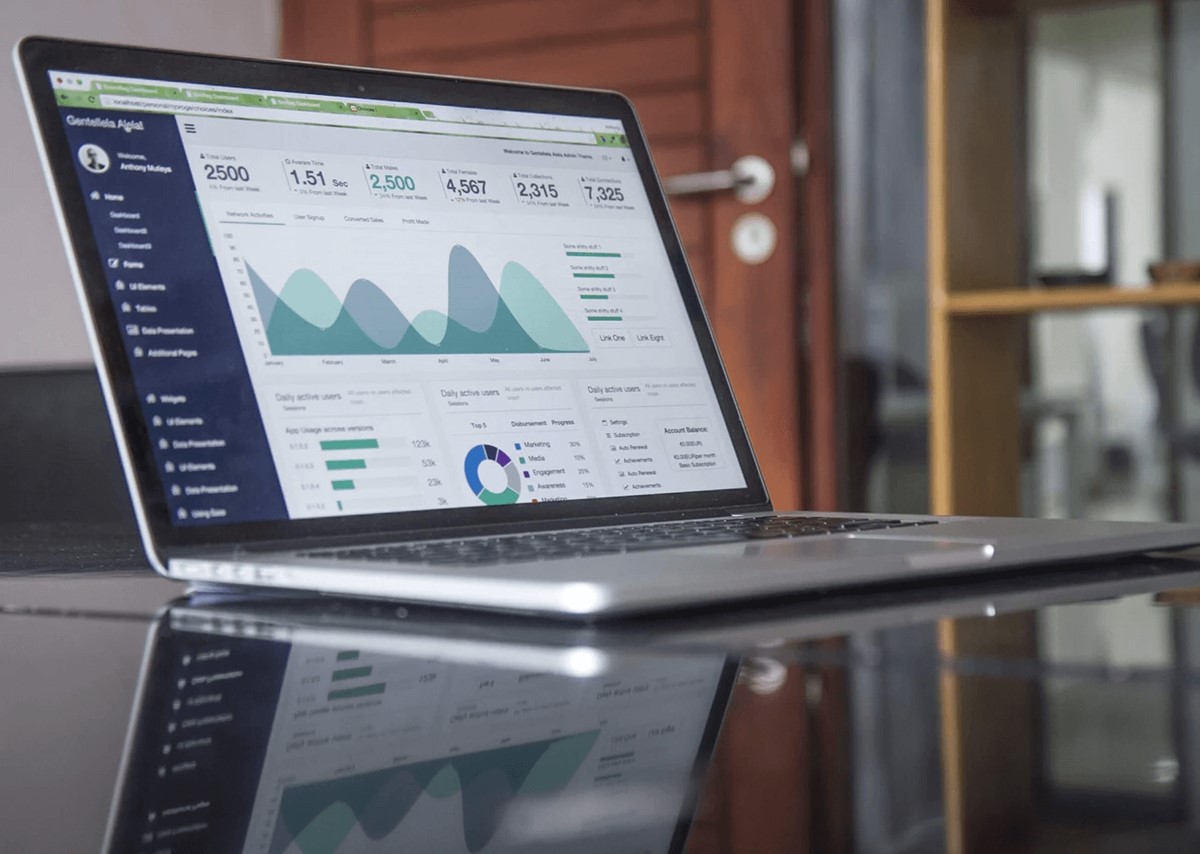 A/B test result
Running an A/B test means carving out two groups of recipients: an A group and a B group. After sending 2 versions of an email to groups, you will use analytics to decide which performed better in generating sales or engagement.
A/B testing lets you confidently send high-performing emails by testing specific messaging, design, and calls to action with a smaller segment of subscribers first.
ROI
We have mentioned ROI as a very important factor, 'cause it shows how much profit you have gained through your budget. Email marketing has been proved with a 3800% ROI , which means that every dollar spent can bring you a 38$ return, sound good right?
Great! Then this is how you calculate it (monthly recommended):
ROI = ($ Sales - $ Invested) / $ Invested
This is for an email marketing campaign solely, so it is quite simple, but the tricky part is to know which revenue comes from which source, in this case, email marketing. So one way to do it is come up with a specific coupon name for each promotion campaign, then when customers use them you will know which email they got it from.
How to utilize email marketing for the long run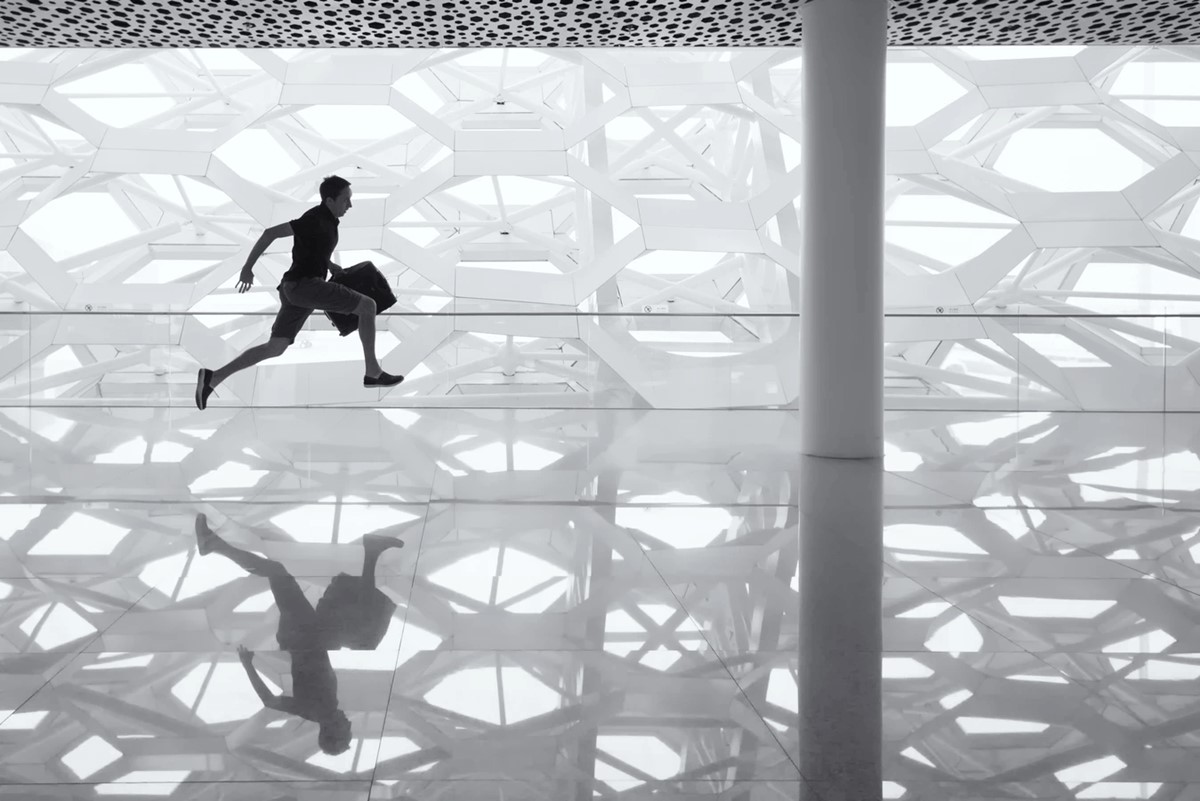 What is better than a high ROI marketing campaign you may ask, the answer is a business that lasts, and that should be the goal of your eCommerce store. In order to do that, you have to aim for emails with great content that can bring long-term benefits to customers. Below are 3 types of emails that you should look at and have a plan for.
Newsletter emails
A regular newsletter can help with the important tasks of educating your customers and forming a lasting relationship. Case studies and success stories are a great way to keep contact and build trust without relying on discounts or promotions.
Everyone loves compelling stories, so if you can find a notable one form a staff member, customer, or even your own life, it can be used as a topic for a newsletter. Uncommon Goods shares with customers about their mission to make a positive impact on the world, specifically how the company supports ethical brands and artisans.
So find your worth-telling story, like someone had an easier life with your product, or how you came up with the idea in the first place. Keep it interesting and relevant, you got yourself a heart-winning story for newsletter email.
Curation emails
You may be unaware of the name, but curation emails are all around, and its point is to share a brand's best asset. You pick the best of the best in your store, then introduce them to customers via emails to learn more. It is like a win-win situation, receivers get to see the best you have to offer without going through endless items, and you get to do the great work of segmenting recipients based on interest.
How? Remember that emails are easily trackable, so you can track down who opened what on pretty much any email service provider. Let's say if a user only clicks tableware promotion emails, then it is safe to assume you can focus promotion campaigns related ONLY to tableware on them.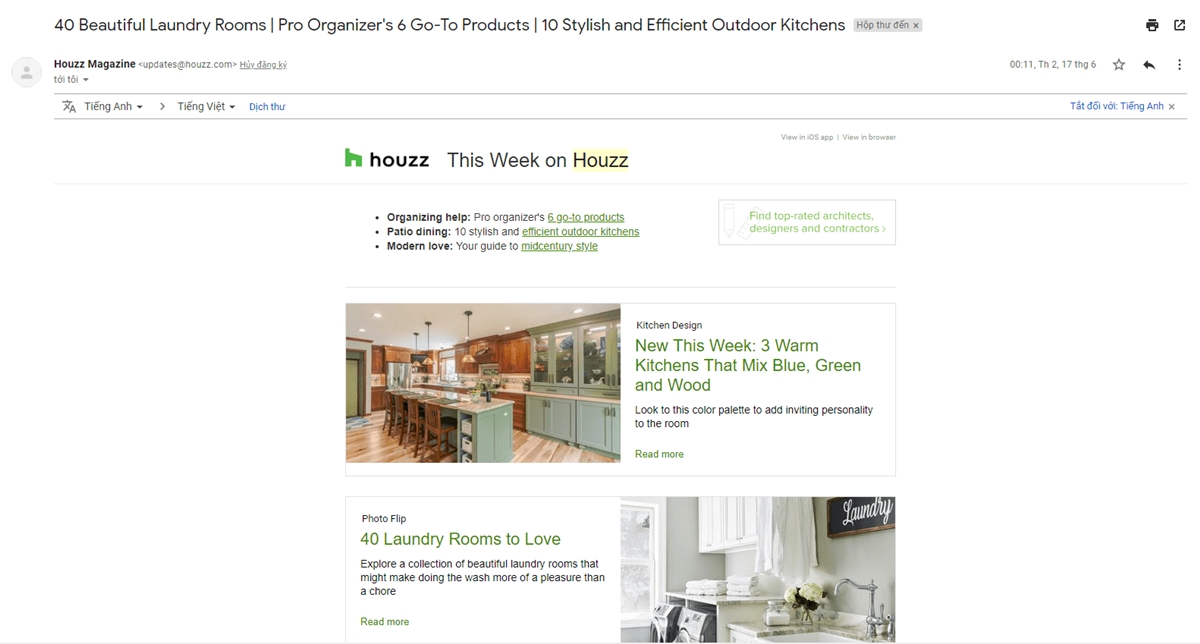 Look how Houzz introduces all the best they got to offer with some great content to give subscribers more information. If you are someone looking to style your kitchen and laundry room, sure you don't want to miss this email. However, the email is kind of too long which makes me dizzy for reading, try to keep it short if you can.
Win-back emails
Let's say, some users hit the unsubscribe button, or even don't engage at all with your email, you need win-back emails to lure them back into your loving arms and start purchasing again.
This requires some data, like how many days after first purchase should customers make a second one, or how long that disengagement should be worried about (90 days are usually too long for a customer to come back).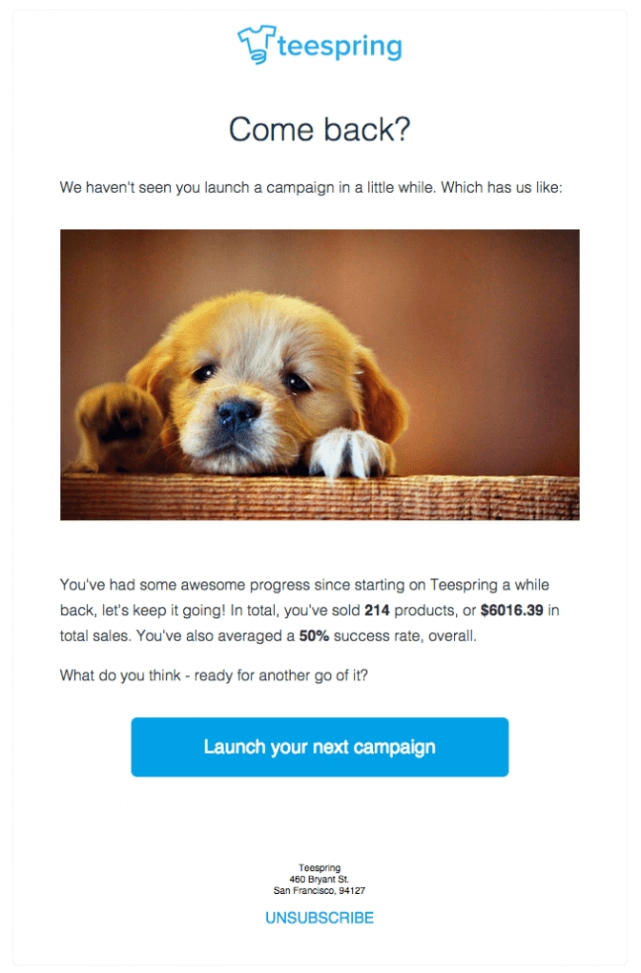 From there, you can select which time to send win-back emails and what is the minimum amount you can offer to get them back (10%, 15%, 30%). In the long run, this is a way of reminding previous buyers that you're still thinking of them and can reduce the loss of customers.
How to build an email marketing campaign
This section will show you how to build an email marketing campaign in eight simple steps. By following the guide, your emails can attract, engage, nurture, and ultimately convert recipients into customers. It won't be easy, but a good result is sure to await if you start in the right direction.
Build a subscriber list
At the first step, you need to build a subscriber list so you can have addresses to start sending emails for your campaign. A successful email marketing campaign starts with a good list full of quality leads that are interested in your brand and products.
There are two ways to build a subscriber list, and the right method depends on your own resources. Let's see what they are:
1. Import known contacts
Of course, if this isn't your first campaign, the bring in email addresses from your previous efforts at list-building. Before you import any contacts from your Excel file, make sure you have the permission to email the subscribers. Remember, you are a guest in people's inboxes. You can also find addresses in your customer database, such as your CRM, eCommerce platform, contact management system, accounting, and more.
You probably already have more contacts than you think. And don't think of buying an email list - which can be full of expired addresses, try the next method instead.
2. Build and grow a new list
If your contact database can provide only a handful of addresses, then it is time to build a new database from scratch. Not to worry, although this may take some work, you will have a better list with more relevant prospects. And the way to attract subscribers is simple too, you just need a valuable incentive to encourage them.
Here are some incentives that you can use to entice people to join the email list:
Compelling content: If you have a blog with content on your website, you can offer to send your best content to email subscribers as a powerful incentive for them to join your list.
Free shipping upgrade: Offering free or upgraded shipping is a great incentive to join your list for customers. Not only is this offer extremely relevant - especially when provided during checkout - but being able to get the desired item faster is a powerful motivation for people to sign up.
First order discount: If you sell on an online store, then giving people a discount on their first order if they subscribe to your email list is an incredible deal. Not only does it encourage people to sign up, but it also encourages them to make a purchase.

Use Facebook: Facebook allows company profiles to have a call to action button that is customizable to allow potential customers to sign up for your email list. It will appear at the top of your business profile page beside the like button. You can also run Facebook ads to attract subscribers.
But, one of the best ways to build a new subscriber list is to convert your website visitors into email subscribers. Your website has all the tools needed to create an effective opt-in funnel that has a high conversion rate. Here are a few ideas for your funnels.
Header bar: It sits at the top of your website and has a call to action button that encourages visitors to join the email list.

Slider: A small box that slides into the screen at the bottom corner of the website with a call to action.
End of blog post: If visitors enjoy reading your content, you can ask them to subscribe and never miss out on upcoming content.
Pop-ups: A small notification that often has a value offer and a strong call to action so people will click to subscribe.
All of these opt-in funnels can be created through our app AVADA Email Marketing, so you can see an improvement in conversion and build a better subscriber list.
Understand the audience
Next, for each campaign, you need to know the target audience you are going to send emails. What you need is a character persona that represents the ideal customers and characteristics. A persona should have info about Age, Gender, Education, Location, Salary, Family, Goals & Challenges, Appropriate Marketing Messages, and How to Help.
Based on your campaign goals, which will be discussed in the next section, you can use personas to create relevant content and messages. This is important because one of the best benefits of email marketing is personalization. With a group-relevant approach, you can increase your message's effectiveness even further and get more action.
One trick to make the persona more understandable is to give the character a real name, like John or Karen, so you can better visualize their personality.
Decide your campaign's goals
The key to setting the correct goals for your email marketing campaign is to align them with your company's marketing KPIs and goals. Is the goal to drive new buyers for your product? New leads for your sales team? More people attending your event? What is your goal right now?
Email marketing is the most powerful channel for reaching your audience and it can be used to achieve a number of different goals, so take some time to think about what you want to achieve with it before you get started.
If your site is monetizing ad impressions, you are probably trying to increase traffic. Your email will likely contain links to popular or recent content on your website.

If you are selling products in an eCommerce store, you may be trying to drive sales. In this case, your email might include links to best-seller products, welcome new members, promote new merchandise, or reward loyal customers.

If you are trying to draw attention to a cause, you can send a newsletter with stories of human interest, current events, details about community activities, or request a donation.
Understanding your email marketing campaign's goals will guide you in the next steps of creating the emails. More on that later.
Pick the right type of email
There are several different types of email campaigns a marketer can send to subscribers, and the type you choose really depends on the goals you have set. Let's see the different types of email campaigns and how they can help you reach your email marketing goals.
Newsletters: A regularly delivered email campaign generally provides content on a main topic of interest. Newsletters are perfect to keep in touch with subscribers and keep your brand top of mind and drive users back to your website.

Marketing offer: A marketing offer email is basically any campaign you send with the goal of driving response. It showcases products or discounts and includes a call to action for people to click through and make a purchase.

Announcement: An announcement email campaign is sent to your subscriber to announce a new product, feature or service. Announcement emails are perfect if you want to keep your engaged audience (i.e. existing customers) up to date with your latest products or features.

Event invitations: An event invitation email is a campaign designed to raise awareness of your event and encourage everyone to attend.
As mentioned above, the type of email campaign you send depends on your goals with email. If you are trying to drive sales then using announcement and marketing offers will yield the best results, however if you simply want to keep current customers up to date on your company's latest project, product or development, sending regular newsletters will be the best way.
Choose an email service
Now that you've decided on your goals, known about the target audience, and choose the type of campaign you'll be sending, it's time to select an email service to create your campaign. A good email marketing service helps you create a more successful email marketing campaign. The features you can have are:
Easy-to-use dashboard for campaign creation, automation, workflow and templates included
Integrate with your software or platform, like Shopify, Magento or WordPress
Ways to segment your audience
Analyze the performance of your email campaign
A smart marketing app like the AVADA Email Marketing app will help you automate email sequences to follow-up and convert visitors along their journey. All the most important features for an email campaign are available like abandoned cart emails, new subscribers emails, new customer emails, and unsubscribe emails.
The app also has an email builder with customization features for your own branding, which we will talk about in the next section.
Create great email content
Your email content is all about expectation, and it is your job to live up to what you promised. Delivering your original content on a timely basis is the real test for your email conversion rate.
You should start with the header, which is essential for getting people to click and open the email. While it contains the least amount of content, it puts out information people first see when they receive your emails in the inbox. A header consists of:
Sender name: People prefer emails from a personalized account. Use a name linking back to the actual sender, rather than the company name.

Subject line: A subject line needs to be short, personal, and actionable. Add personalization by including recipients' names and tell them exactly what the email is about.

Preheader: A short amount of text that appears under the subject line, you can use it as an extension of the subject line or a call to action, but make sure it appears well on different devices.
Next, you need to fill out the body with effective textual and visual presentation. Have a hook right at the start so people would want to continue reading. For best result, your body copy should be short, relevant to the subscriber's interest, and include several calls to action. Don't go text heavy in the body since people will scan your emails, use a good format with visuals instead for readability. Also, avoid getting into selling too early, you still need great content, remember that.
Lastly, you will wrap up your emails with a great footer. This is where you sign off with ways to engage with your brand in other channels. You should include contact information, social media links, and an unsubscribe link (this is a must). It is also a valuable place to drive more traffic and get feedback.
Personalized content is the key for a great email campaign. Remember to group recipients into different groups with relevant content in the dashboard. We already have groups of Subscribed, Unsubscribed, Shopping, and Contact in our AVADA Email Marketing app.
Plan follow ups emails
Alright, you've created your emails, congratulations! But, of course, you already know there is more to an email campaign. It is time to automate them so you can send emails to every subscriber efficiently. This is called autoresponders - an automatic sequence of follow-up emails that you schedule in advance.
By scheduling emails in advance, you can prevent "going dark" for a while or overwhelming your subscribers with a whole load of emails. You can set up autoresponders for almost any occasion. Here is a list of common uses for series of follow-up emails for any company:
Welcome: Welcoming new subscribers, new accounts, new customers, etc.

Thanks: Thanking for certain actions such as completing a survey, downloading an asset, or creating a review - this can lead to more sales by offering a small incentive.

Transactions: Bills, receipts, and order confirmations. You can have some more emails to remind of the delivery date or send an invoice.

Activation: Including a link to activate a new account, you can add instruction for your products or service.

Upsell/Cross-sell: Showing complementary or often-paired products with the items purchased.

Post-purchase: Following up after a purchase for satisfaction surveys or product reviews.

Shopping cart abandonment: Leading visitors back to their unfinished purchases on the site

Event countdown: Reminding that an event is coming, you can lead subscribers to have a better attendance rate.
Follow- up emails that incorporate autoresponders will require a lot of content. How much time, money and effort you're willing to invest in an email marketing campaign is what decides the way you approach with the emails.
Analyze the results and segmentation'
Alright, you are almost done!
Analytics for improvements and segmentation is the last cherry on top of your email marketing campaign. Tracking and collecting performance analytics is how you optimize email campaigns and content marketing based on different segments. The possibilities are endless and you can customize subject lines, email templates, preheader text, content design, call-to-action and landing pages through A/B testing over time.
In addition to your customer data, you should also take the time to learn the current email benchmarks in your industry. You'll see how your campaigns perform against industry standards. For example, if you find that your average open rate is much lower than industry averages, then you know that your subject lines may need a little improvement.
Some key metrics to track are:
Open rate: Number of unique recipients who've opened your emails.
Click-through rate: Measuring the number of recipients who click on links in the email.
Bounce rate: Measuring the rate of your emails getting rejected by email servers.
Unsubscribe rate: The rate of people who unsubscribe from your email list.
Spam complaint rate: The number of recipients that report your emails as spam.
And that is all! You've created a new email marketing campaign. Now it is time to send your emails and study your subscribers to achieve your goals. The result may be good or bad, but you always have room for improvement, just start sending!
Conclusion
If you are an eCommerce business, email marketing should be a top priority based on its benefits and cost-effectiveness. But more importantly, that is how you communicate frequently with your customers in your own voice and unique personality.
So don't wait, start planning your email campaigns right now. There are many people to make connections, and so much more to gain and grow.
---
Sam Nguyen is the CEO and founder of Avada Commerce, an e-commerce solution provider headquartered in Singapore. Sam aims to support more than a million online businesses to grow and develop.
New Posts
Stay in the know
Get special offers on the latest news from AVADA.