Shopify Build Leads Apps 2020
4+ Best Shopify Build Leads Apps from hundreds of the Build Leads reviews in the market (Shopify Apps Store, Shopify Apps) as derived from Avada Commerce Ranking which is using Avada Commerce scores, rating reviews, search results, social metrics. The bellow reviews were picked manually by Avada Commerce experts, if your app about Build Leads does not include in the list, feel free to contact us. The best Build Leads app collection is ranked and result in July 2020, the price from $0. You find free, paid Build Leads apps or alternatives to Build Leads also. The Top 50+ Shopify Free Apps for Every Store.
4 Best Build Leads Apps for Shopify
Here is a list of 4 best Shopify Build Leads apps:
Justuno Pop Ups & CRO Tools by Justuno
Developed by Justuno, Justuno is an AI-powered conversion platform trusted by Shopify retailers. Justuno Pop Ups & CRO Tools program helps to increase lead capture and conversion rates by turning clicks into conversions.
Justuno Pop Ups & CRO Tools app provides email pop ups, exit offers, countdown timers, spin-to-wins, AI-powered promos, and more to build your email list, generate sales opportunities, increase AOV, etc. Justino intelligence technology analyzes customer database to create profiles that identify, track, and analyze every website visitor to capture and convert potential customers faster. Justuno Pop Ups & CRO Tools engages and converts traffic and maximize marketing ROI by displaying the most relevant messaging to each user. With Justuno Tools, you can calculate the success of your marketing campaigns, recognize optimization opportunities, and implement campaigns backed by data. Moreover, Justuno maximizes ROI for all your existing marketing activities and channels with a variety of integration such as Klaviyo, dotdigital, Octane AI, Zapier, etc. Justuno program creates targeted upsell and cross-sell notifications to constantly test and improve customer recommendations thanks to Commerce AI.
This app offers Shopify users a chance to use freely in 14 days ! You can take a lot of outstanding benefits from Justuno Pop Ups & CRO Tools.
Highlight features
Provide advanced Pop-Ups & On-Site Messaging
Apply intelligent segmentation to create customer targeting
Manage business by marketing & Sales Analytics
Offer a variety of Conversion Optimization
Upselling & Cross-Selling with Commerce AI Functionality
Price: Free plan available. 14-day free trial.
Rating: 2250 - 4.7 / 5
ViralSweep by Viralsweep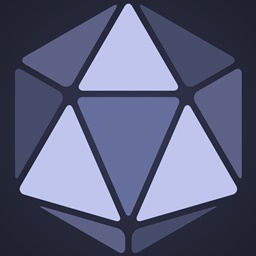 ViralSweep is a Shopify app designed to provide you the easiest way to run contests, giveaways, sweepstakes, and many other engaging promotion activities, which will grow your email list, boost the effectiveness of your social media profile, as well as raise your sales, all directly from your Shopify store. With its real-time analytics, you are always well-informed of the number of people entering and sharing your activities.
Highlight features
Explode your emails list with giveaways and sweepstakes
Incentivize users to complete social actions
Run contests
Award prizes instantly based on random times, odds, or unique codes
Real-time analytics of the number of people entering and sharing
Price: Free plan available. 7-day free trial. External Charges may apply.
Rating: 40 - 4.7 / 5
Pop up-Survey, Leads & Wheel by Neowauk
Pop up‑Survey, Leads & Wheel is a program developed by Neowauk. This app has useful functions to increase the subscription rate by creating surveys & get leads, feedback from your customers within a few seconds.
By adding Spin and Wins, Timers, Pop up‑Survey, Leads & Wheel appliance helps you to raise the number of customers who subscribe to your emails. Moreover, this app also creates effective surveys to get more leads and feedback from your customers. Accordingly, users can create a suitable questionnaire based on the responses. With the Pop Up Store including all popups, Neowauk also gives customers a wide variety of templates to select the criteria of displaying the popups. Also, Quick Pop up App creates particular coupons for each user without logging in Shopify. You can receive a notification to use the discount codes through an automatic follow up email after engaging with popup a day!
Pop up‑Survey, Leads & Wheel app provides a 14-day trial for Shopify users to experience this hightlight utilitiess!
Highlight features
Boost the subscription rate with email Subscribe pop up
Offer customers to leave feedback on survey pop up
Allow customers to select from a wide variety of templates
Enable users to create unique discount codes for each customer
Remind customer on using the Coupon by sending an automatic email
Price: Free plan available. 14-day free trial
Rating: 22 - 4.8 / 5
MLT-Lead Generation Pop-ups by Era of ecom
Provided by Era Of Ecom, MTL ‑ Lead Generation Pop‑ups is a 2-in-1 lead generation platform that helps to capture leads and convert your website traffic through building pop-ups!
MTL ‑ Lead Generation Pop‑ups app offers combines game elements on your store to dramatically increase your sales and conversion rate by engaging your website traffic and rewarding them with special discounts. By using Lead gen pop-ups, you can re-engage and convert leads with our easy click-and edit builder. Moreover, Milk the Leads provides a great deal of beautiful pre-made pop-up templates to easily publish. With MTL ‑ Lead Generation Pop‑ups, you can not only make highly targeted pop-up campaigns on your website but also define the time of pop-up display. Especially, MTL ‑ Lead Generation Pop‑ups bring conversion analytics to calculate the number of leads and the conversion rate. This will help you boost potential customers and revenue.
All in all, with no cost, Shopify users can experience these gorgeous features of MTL ‑ Lead Generation Pop‑ups program!
Highlight features
Provide gamified Pop-ups to increase revenue
Use our lead gen pop-ups to convert visitors
Offer a variety of gorgeous Pop-up Templates
Make advanced display and placement rules
Provoke conversion Analytics for Optimization
Price: Free
Rating: 10 - 4.8 / 5
How Avada.io ranks Shopify Build Leads apps list
These above 4 Build Leads apps for Shopify are ranked based on the following criterias:
The ratings on Shopify App store
The app's rank on search engines
The prices and features
The app provider's reputation
Social media metrics such as Facebook, Twitter and Google +
Reviews and assessment by Avada.io
Top 4 Shopify Build Leads Apps
Special thanks to all vendors which contributed the best 4 Shopify Build Leads apps. We honestly recommend you to give every app above a try if possible. We create Shopify apps review series with the aim of helping Shopify online stores find the best Build Leads for their website. All of the information on the review (including features, description, prices, and links) is collected from the vendor's website or their own published page/ selling channels.
The list of the 4 best Shopify Build Leads apps is kept up-to-date on a regular basis by our team. Please feel free to reach us out if you have any questions related to this app review.
Don't see your app on the list? Wanna contribute more content to this review? Contact us
People also searched for
shopify build leads apps

build leads apps for shopify
top build leads for shopify

top shopify build leads apps