Shopify Free Trial 2023: Unlock 3, 14, 30, 60 & 90 Days for your Store
Last updated: November 21, 2023
Do you know that Shopify offers different free trial options? In this tutorial, we'll walk you through the steps to start a Shopify free trial and reveal how you can extend it to enjoy up to 90 days.
There Are Two Types of Shopify Free Trials…
1. Standard Shopify Free Trial: Your Three-Day E-Commerce Adventure
The standard Shopify free trial lasts three days. During this period, you have complete access to all of Shopify's essential features, setting the stage for you to begin building your online store efficiently and effectively.
2. Extended Shopify Free Trial: A 90-Day Journey for Just $1
Less known, yet incredibly valuable, is the extended Shopify trial. This special option lets you use Shopify for three months for $1 per month. This means you can try out Shopify's comprehensive suite of features for approximately 93 days at almost no cost.
To access this extended offer, use the custom landing page provided by Shopify specifically for AVADA's audience(link below). Importantly, when you sign up for a Shopify free trial through this page, you'll receive exclusive bonuses, enhancing your e-commerce experience.
Exclusive Offer: Get Shopify 90 days for just $3 + The Online Store Starter Kit
Start a 3-day free trial, then get Shopify 3 months for $1/month plus the premium package designed especially for new Shopify merchants!
What's in it for you?
✅
The Shopify free trial
✅
3 months of Shopify for just $3
✅
Ecommerce CRO checklist: Set up a high-converting Shopify store - with over 300+ checkpoints to boost your conversion rate, AOV, and more
✅
Enjoy 2 months free on AVADA paid apps.
✅
Exclusive discounts on top-rated Shopify apps and themes + Additional perks
How can I get it?
Just use the custom landing page Shopify made for AVADA's audience to sign up for a free trial. After that, the Online Store Starter Kit will be delivered right to your email (remember to check for spam folder if you don't find it in your inbox).
Click the button below to claim your exclusive offer!
How To Create A Store with Shopify Free Trial
Step 1: Go to shopify.com/free-trial to sign up for a Shopify free trial. Upon landing on the page, hit the "Start free trial" button.
Step 2: Next, you'll complete a brief survey about you and your business. This step is optional, and you can effortlessly bypass it by selecting the "Skip All" button. There are no repercussions for choosing to skip, so feel free to proceed as you prefer.
Step 3: During the setup process, you will be prompted to choose the country where your business is located. However, you can update it later in the store settings. After making your choice, simply click the "Next" button to continue.
Step 4: Create your Shopify ID (account). You have the option to either enter your email address or use one of your existing accounts from Apple, Facebook, or Google to connect with Shopify.
Step 5: Once your Shopify ID is successfully created, you will be automatically directed to Shopify's dashboard. Here, prominently displayed at the top, you'll find the "Pick A Plan" option. Clicking on this will guide you to the next steps in finalizing your setup process.
Step 6: After trying a 3-day free trial, you will see Shopify pricing plans. You can click on the basic plan to experience Shopify 1 dollar for 3 months.
Step 7: On the checkout page, click on "Confirm billing cycle." Before finalizing your setup, add your "billing address" and select a "payment method." Once these details are done, click "Subscribe" to complete the process.
How To Get The Most Out Of Your Free Trial
Let's face it: there's not much you can do to control the length of your Shopify trial period. So, instead of relentlessly searching for the most extended trial, let's focus on how to get the most out of your Shopify free trial.
Here is a checklist to get you started:
Add a few products (or services) and product descriptions to your online store. Make sure that they appear according to the way you want
Create product categories (collections) to help your customers find them more easily
Set up Shopify Payments and check whether Shopify supports the payment method you want to use
Learn how to arrange taxes, shipping, and other sales channels by becoming familiar with the Settings page in your Shopify account's Admin section.
Make sure to visit the Shopify Theme Store and the Shopify App Store. These stores are where you can find thousands of apps and themes to help you with every step of your Shopify journey.
If you own a brick-and-mortar store, remember to download Shopify's POS app to discover the features and capabilities of the various app configurations.
You can also visit the Shopify learning center to access high-quality, free training resources from proven experts.
And the last thing to remember: you won't lose any of the hard work you've put into your store during the trial if you subscribe to a paid plan.
How To Extend My Shopify Free Trial
Sign up for an extended Shopify Trial
There's not much you can do to extend your Shopify free trial - unless you've signed up for an extended trial in the first place. However, this kind of offer is usually not public and is only available for a minimal time. It's not there all year round. Shopify promotions come and go, you know.
Work with a Shopify Development Partner to get an "unlimited free trial."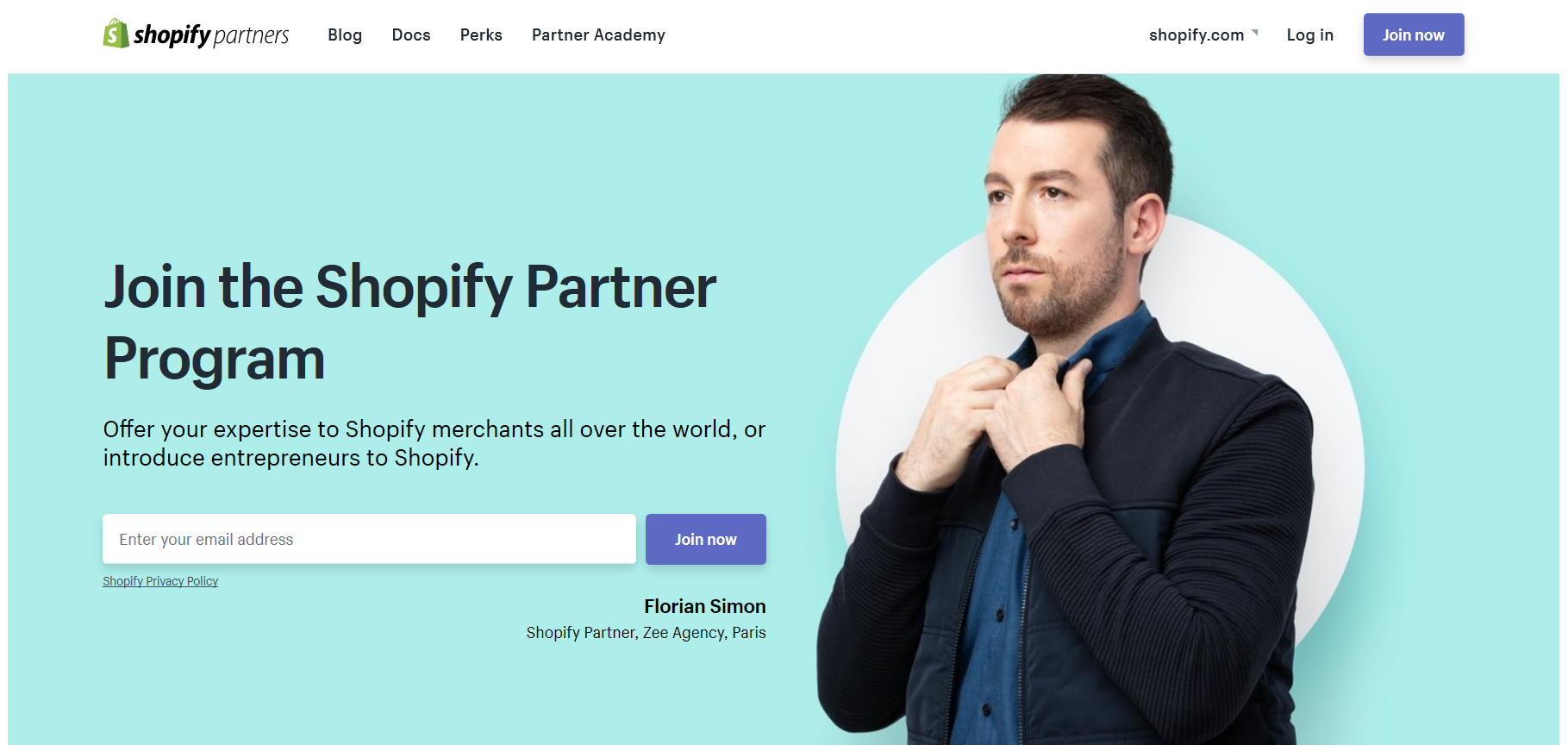 The second way to get a Shopify free trial extension is by joining up with a Shopify Development Partner. These partners can help you set up your store in the "development mode," allowing you to try out as many different features, themes, and applications as you like before launching your store.
Well, you can say that it's an "unlimited Shopify free trial." But is it really "free"? They say, "There's no such thing as a free lunch", you know.
And, of course, this does not come without a cost. You can test as long as you like until you're pleased with the platform - no need to pay a Shopify subscription. But to use the partner's services, you have to pay them. And it's usually not cheap at all.
So, if you want to extend the Shopify free trial economically, this is not the solution.
Reach out to Shopify's support team.
Shopify may give you an extended free trial so long as you provide a compelling reason for them to do so. You will need to contact Shopify's customer support team, give them the URL of your store, and explain why you wish to extend your Shopify free trial period.
How Much Is Shopify After The Free Trial?
Once the three-month period ends, you'll need to choose a paid plan to keep managing your Shopify store.
For detailed information on the various Shopify pricing plans and how to select the best plans for you, please refer to our dedicated article on "Shopify Pricing Plans."
Do I Need To Submit My Credit Card Details To Start My Trial?
No, you do not need to submit your credit card information to start your Shopify free trial. You only need to enter your email address and complete a brief survey to get started.
Note that to take advantage of the $1 per month offer ( an extended trial), you will need to enter your credit card details.
Shopify Free Trial Duration: A Detailed Review
Shopify Free Trial 14 Days

The standard Shopify trial period was once 14 days, granting access to its core features and allowing users to evaluate the platform before committing to a paid subscription. You can also install thousands of useful apps from the Shopify App Store to unlock your store's capabilities.
Signing up for the 14-day trial is straightforward and doesn't require a credit card. You simply need to provide your email, a store name, and a password. Don't worry if you haven't chosen a perfect store name yet since you can change your name and domain later.
In November 2022, Shopify shifted from the 14-day trial to a new model: a 3-day free trial followed by an extended trial at $1/month. While the 14-day trial is no longer available, this new plan presents a valuable deal. For just $1, you can operate your store for the first 90 days with full access to paid plan features. Meanwhile, although the 14-day trial is free, it does have some limitations on what you can do.
Shopify 21 Days Free Trial
The 21-day Shopify trial was offered a long time ago. There's no point in searching the web for this trial version, as Shopify has stopped providing it ever since.
Shopify 30 Days Free Trial
In the past, new merchants would get a 30-day trial immediately after signing up for a Shopify account. But back in 2019, Shopify removed this one-month free trial and replaced it with the 14-day one.
However, sometimes Shopify may run promotions that give you access to a more extended trial. You can do a quick check by visiting their free trial landing page.
Shopify 44 Days Free Trial
You may have heard about a 44-day Shopify free trial, but let me tell you what it really is. It's not an actual trial; however, you can indeed try Shopify free for 44 days by combining the default 14-day trial with Shopify's 30-day refund policy.
The thing is, currently, there's no such refund policy since Shopify updated their terms of service a long time ago.
Then, there comes a special promotion that lets people try Shopify free for 14 days and pay only $1 for the first month, which, in total, is still 44 days. Unfortunately, in July 2022, Shopify stopped this promotion.
But you can always use this link to check if there are any special promotions at the moment.
Shopify 60 Days Free Trial
Back in 2019, Shopify launched a comprehensive marketing campaign, offering free trials of varying lengths via a group of select partners. These partners then shared the exclusive deal with their customers, so it's not publicly available. The 60-day Shopify trial was a product of that campaign.
In 2023, the 60-day (2-month) Shopify free trial will no longer be available. Or maybe it's still there, but only accessible to a specific group of customers.
Wait, what about the 90-day Shopify free trial? Anyway, 90 days is still better than 60 days, right? Well, let's see.
Exclusive Offer: Get Shopify 93 days for just $3 + The Online Store Starter Kit
Start your trial today and get the package designed to help you launch your Shopify store with confidence
Get It Now
Shopify 120 Days Free Trial
In collaboration with Operation Hope, Shopify initiated the One Million Black Business & Black Entrepreneurship Initiative (1MBB). This initiative aims to dismantle conventional obstacles faced by Black entrepreneurs. It furnishes an array of tools, resources, and educational support to foster the growth of robust Black-owned businesses.
As a key component of this endeavor, Shopify extends a 120-day free trial to eligible merchants who identify as part of the Black community. This offer remains accessible to those who meet this criterion. Further details about this program are readily available for those interested.
How To Cancel Shopify Free Trial
Before diving into how to cancel Shopify Trial, check out our latest and comprehensive Shopify review. This will equip you with honest insights, aiding you in making an informed decision.
Step 1: Log in to your Shopify account and then go to "Settings=>Plan"
Step 2: Within the "Plan Details" section, you will find information regarding your current plan, the upcoming billing date, and any added payment methods. To proceed, select the option to "Deactivate trial."
Step 3: You will see "Deactivate store" and then choose "Cancel Subscription and Deactivate Store."
Step 4: At this stage, Shopify will inquire about the reason for closing your account. You can choose your preferred reason from the provided list, submit your response, and click "Continue" to proceed.
Step 5: Ultimately, Shopify will prompt you to complete a basic security check. To proceed, you'll need to enter your password to confirm the deactivation of your store and then click on "Deactivate now."
Conclusion
That's how you can start a Shopify free trial and extend it up to 90 days. Shopify free trial is a remarkable opportunity for entrepreneurs and businesses looking to explore Shopify's comprehensive suite of tools and features without any financial commitment.
Shopify Free Trial FAQs
You'll only pay for Shopify once you're confident to do so. Normally, the Basic plan costs $39 per month, which is $117 for 3 months in total. But with this offer, you can try Shopify for 90 days for just $3 dollars!
How Long Is The Shopify Free Trial?
The standard Shopify free trial lasts for three days. Occasionally, Shopify may offer extended trial periods of up to 14, 60, 90, or 120 days, particularly during special events or promotions such as the COVID-19 pandemic.
Can I extend a Shopify free trial?
Yes, it is sometimes possible to extend a Shopify free trial beyond the standard duration. This extension typically happens through special promotions or by signing up through a partner link.
Can I Sell Products During My Shopify Free Trial?
Actually, you can only sell products during your Shopify free trial if you choose a monthly plan to activate your checkout or remove your storefront password.
Can I dropship during a Shopify free trial?
While you can use the trial to explore Shopify's features, integrate dropshipping apps, select products, and design your store, you cannot dropship until you have purchased a Shopify plan.
Can I Use Point of Sale Features During My Free Trial?
You can install certain point-of-sale apps or access certain features of Shopify POS, but you will need to be on a paid plan to accept in-person payments.
---
Sam Nguyen is the CEO and founder of Avada Commerce, an e-commerce solution provider headquartered in Singapore. Sam aims to support more than a million online businesses to grow and develop.