What is Inbound Marketing? 4 stages of inbound marketing For Online Business
As the owner of an eCommerce business, you need to increase sales constantly. And that is everything you do for basically, from the platform to the website design, and the ads dealing out to customers, they all yell "Buy, Buy, Buy." But what if that is not the right way, or even worse, the hatred way to customers? In fact, 85% of people feel a negative opinion about websites with intrusive ads.
In the long run, only those who provide real value to their customers can cut through the noise of other millions of stores online. And that means shifting to a more concreted technique of marketing that can truly connect with potential buyers, which is called Inbound Marketing. That is why today we bring all you need to know about Inbound Marketing, so you can start sustainably growing your business.
What is inbound marketing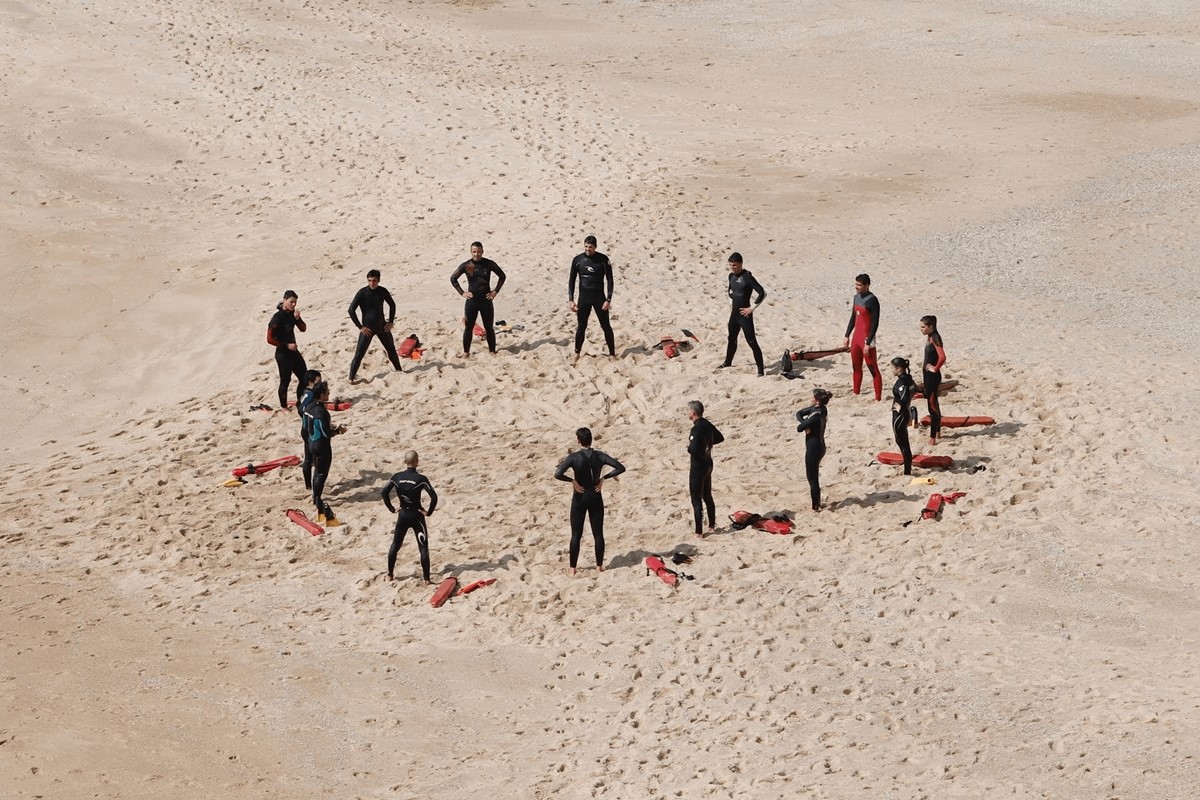 Although inbound marketing is said to have existed before the 1900s, Brian Halligan, co-founder and CEO at Hubspot, is credited with officially coming up with the term in 2005. So we will take Hubspot's definition as well to understand more:
"Inbound is a method of attracting, engaging, and delighting people to grow a business that provides value and builds trust. As technology shifts, inbound guides an approach to doing business in a human and helpful way. Inbound is a better way to market, a better way to sell, and a better way to serve your customers. Because when good-for-the-customer means good-for-the-business, your company can grow better over the long term."
In other words, Inbound marketing focused on attracting customers through content and interactions which are relevant and helpful. With inbound marketing, potential customers find you through channels like blogs, search engines, social media, etc. and keep a natural relationship through time.
Through the definition, we can come up with these key features:
Attracting: We do not chase the client with the traditional way, customers will come on their own wills.

Qualified traffic: Your content should focus on your audience to attract, help, and convert.

Creating loyal customers: You won't stop there, you will continue to create content that makes the users become a long-time and loyal client.
On the other hand, outbound marketing strategies (like referral marketing, cold calling, etc.) are the traditional way of promoting products and services. Those were the days of newspapers and television ads, banners, pop-ups, which are unexpected advertisements fighting for a piece of audience attention. Today's buyers want control over what information they're exposed to, and outbound marketing aims to do the opposite, so inbound marketing is the better way already in customers' minds.
Understanding the powers of inbound marketing
The answer to the power of inbound marketing for eCommerce actually lies beyond a question of revenue, but rather focuses on relevancy. Consider these shifts in consumer behavior:
Shopping online is shifting to mobile. In the USA, 79% of smartphone users have made a purchase online using their mobile device just in 2018.

Consumers are starting to increasingly use voice and visual search, then purchase on devices like Amazon Echo and Google Home;

Online purchases aren't limited to eCommerce websites; they're happening on Amazon, Facebook, Instagram, Pinterest, and many other platforms;
The trend is: eCommerce is getting faster, more accessible, happens over a wider variety of platforms and devices. Inbound marketing provides the perfect marketing approach that empowers businesses to scale engagement with prospective, current, and past customers. Which can come down to these major benefits of inbound marketing:
Authority: Creating unique content about your field makes you a leader in the same field, and increase trustworthiness.

Money-saving: Inbound marketing is calculated to be 60% cheaper than outbound

Create a good image: With inbound marketing, we don't talk about the product, but about solutions to people's needs. This will create better images than trying to sell them directly.

Qualified traffic: We attract clients with a real interest in our products. This can be a real boost to your conversion rate.
Inbound marketing fundamentals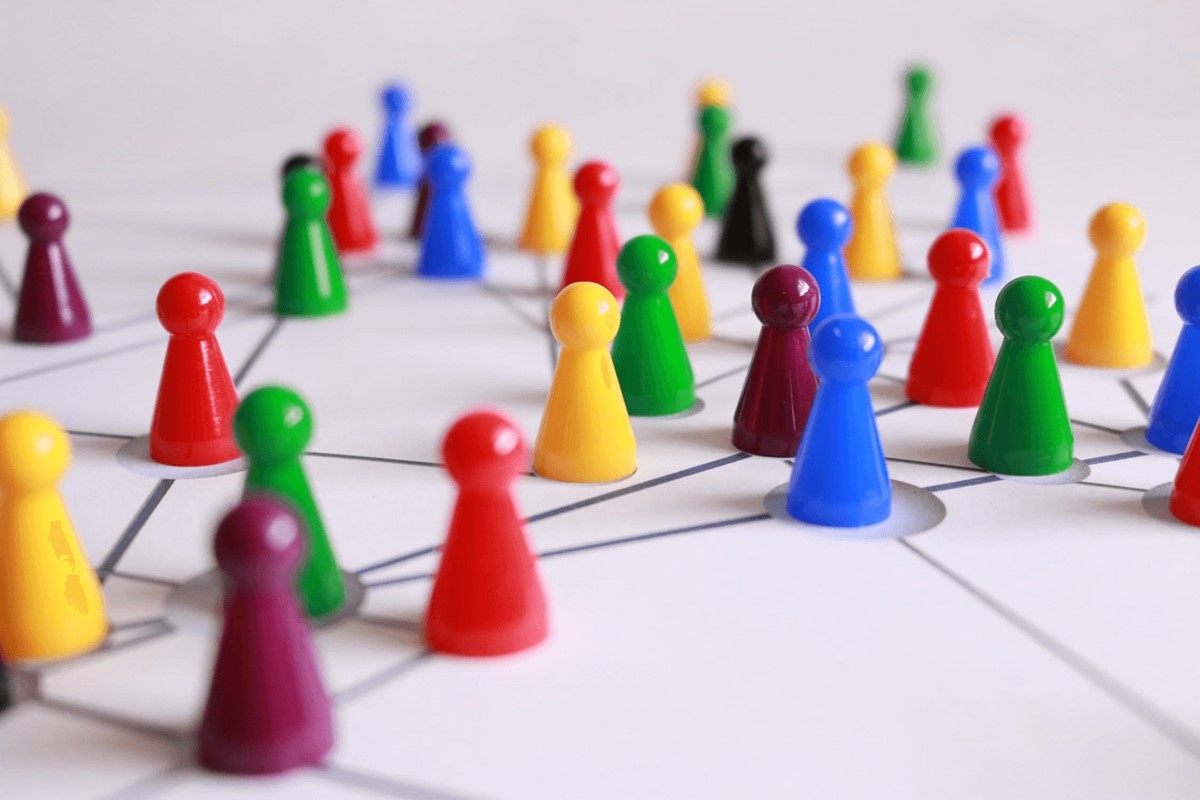 Remember this, your prospects don't just want to be sold to, they want to be educated as well to make smart, well-informed decisions while on your website. 5 key pieces below are the fundamentals that any eCommerce business needs in order to make inbound marketing work.
Contacts
Contacts are anyone your business market to, sell to, partners with, engage with, or employs. An individual who you're creating a relationship with. Having a strong contact database can identify the basic needs and demands of prospects, so you can successfully help them and ultimately delight. Start by storing data about who they are, what they want from your business and segment them with your suitable products.
Buyer Personas
Having a strong contact database is not enough, you need to know who are the right ones to attract and ultimately become happy customers. Buyer persona provides a presentation of your ideal customer based on real data and some educated speculation about demographics, behaviors, motivations, and goals.
Buyer's journey
Every interaction your persona has with your organization should be tailored to where they are in the buyer's journey. This is the active research process someone goes through leading up to a purchase. The process consists of three stages: Awareness - Consideration - Decision and gives you a clear picture of what to provide them and when.
Content
Content is king, and inbounds for eCommerce can't exist without content. Content + Context = remarkably tailored content that is going to fuel your whole inbound marketing campaign and give satisfaction to customers.
Goals
If you are not setting goals, you won't be able to see the result of your effort. And inbound marketing is a long-time effort that requires patience to see sweet achievements. You need to start from a place where you know what you want to achieve.
Good goals are the numbers you hit that helps your online business grow, as the amount of Facebook followers turn into customers, blog readers who subscribe to emails, or second-time purchaser thanks to Instagram account and much more.
4 stages of inbound marketing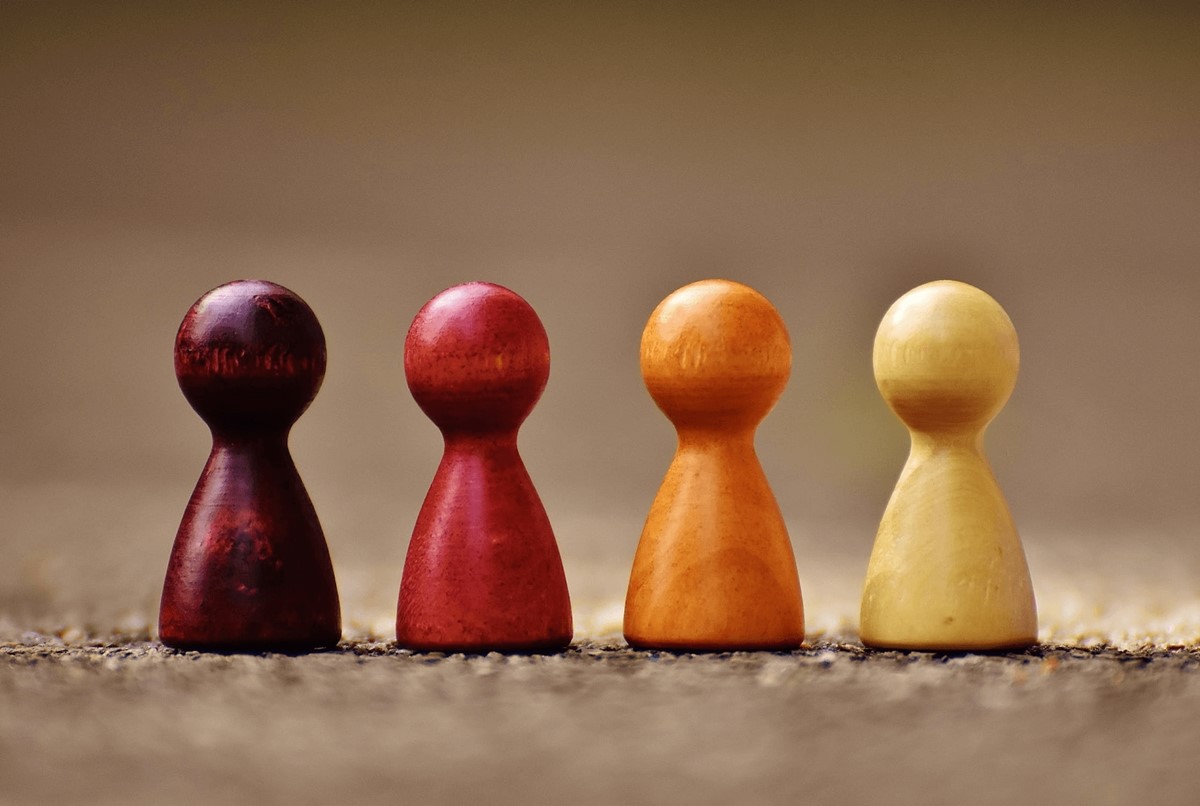 Like any promotional strategy, successful inbound marketing is a result of carefully considered planning. A good way to approach inbound marketing is to look through the lens of these 4 important stages:
1. Attract
This is the top of the marketing funnel. It's about generating awareness and brand recognition among key targeted audiences. The goal is to educate your customers about the solutions you provide. How to do this? Content creation.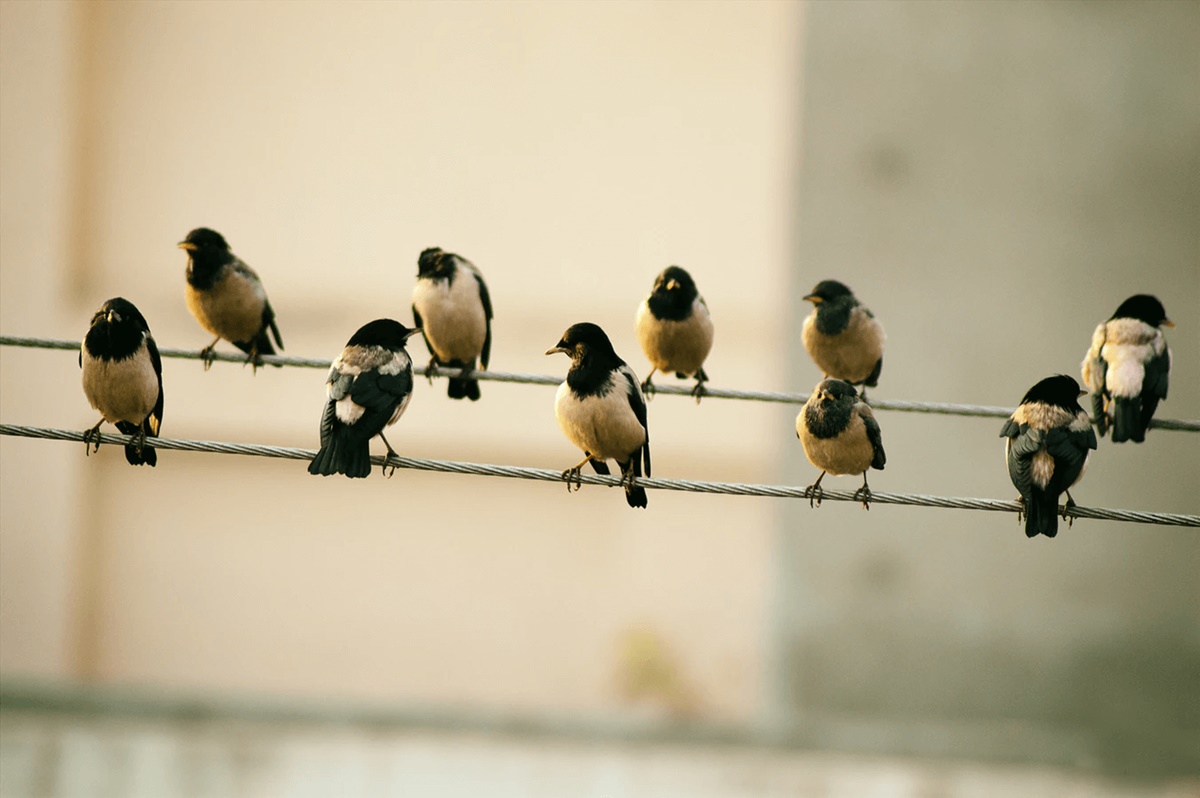 You should focus on bringing people to your website for the first time at this stage. This usually includes a combination of search engine optimization (SEO), content, social media, and paid media.
Search Engine Optimization (SEO)
With SEO, you should focus on using keywords properly and sufficiently. SEO focuses on expanding a company's visibility in organic search results.
The basics of SEO are:
Your URL should always be optimized with each product page, including the keywords.

Keep your Page Titles short, easy to read.

Meta Description should have no more than 300 characters and show briefly the content of the page.

Canonical Tags eliminate duplicate content. This is extremely important for eCommerce websites.

Image Alt Text should be specific and relevant to actual images.

Link Building is good at promoting your brand and gets your referral business.
Content
The mantra of inbound marketing is "Content is king". So how do you create quality content? Things that provide value to your buyers. Which can be blog posts, case studies, videos, and more.
Blogging: eCommerce blogging is a fantastic way to increase website traffic. Always remember to include a clear path to purchase in your blog, using images and links linked to product pages.

Guides: Around major shopping holidays, these can be useful to drive people to specific pages on your website where they can easily find what they're looking for.

Ratings & Reviews: Adding the ability to rate and review products directly on your site gives you benefits on search rankings and visitors' trust as well.

Social Media Sharing: entice your social media followers to share your content and posts. Another tactic is to encourage friend recommendation, which rewards customers when sharing your products with their friends by email and on social networks.
Further Reading:
Paid Media
Paid media is a category of online advertising which includes:
Search engine marketing (paid placements in search engines)

Display advertising (banners on websites)

Social media advertising (ads on Facebook, Twitter, etc.)

Facebook features Lookalike Audiences
Display and social media advertising are generally more geared towards expanding brand presence. While Lookalike Audiences help you very narrowly focus your ad spend, and can significantly improve the ROI of your Facebook campaigns.
2. Convert
Convert can have different meanings in different business categories, but here it is the definition of beginning some sort of relationship with a prospect. This usually means capturing an email so that you can continue to market to them over time. There are also some more interesting ways for you to get more conversion.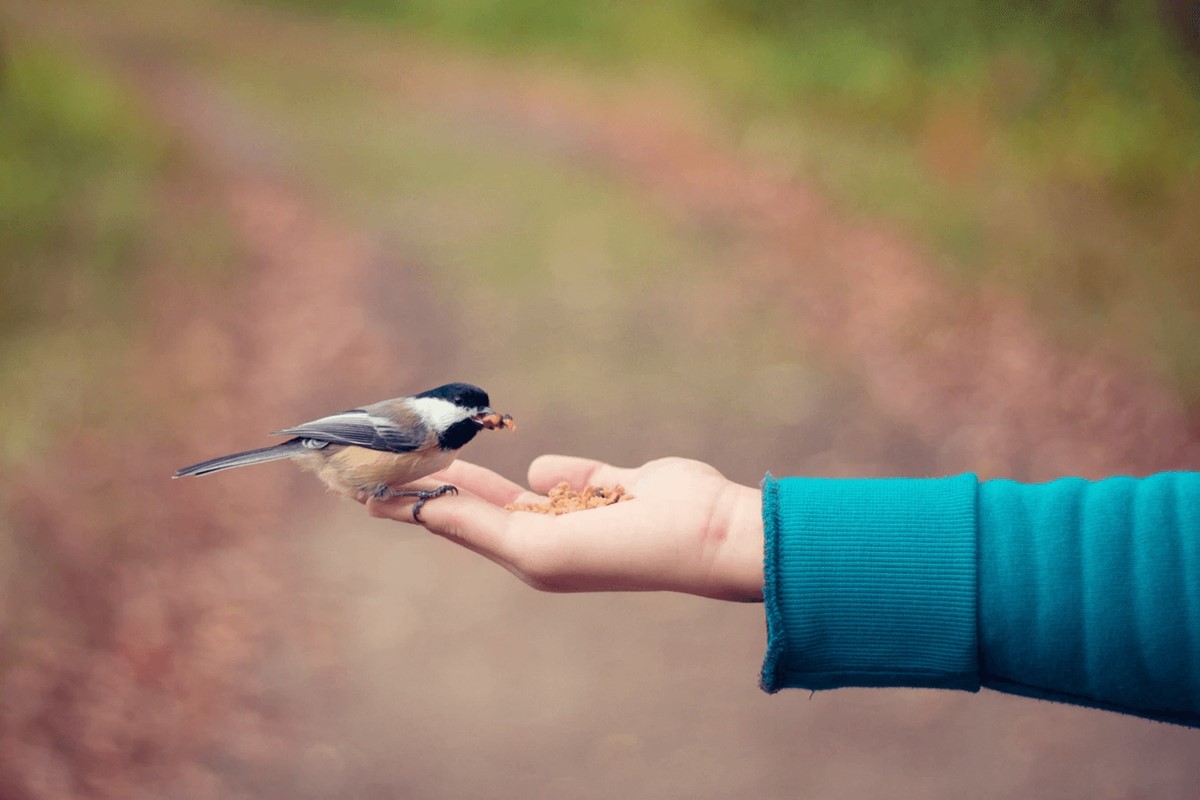 Forms
Forms are a good and easy option for lead generation. You can offer immediate value upon submitting to encourage customers filling the forms.
Catalog Optimization
This is extremely relevant in eCommerce. You can prioritize your top-selling products and have a promotion for some low traffic products. Or some high traffic pages may have low conversion rates and vice versa. Make sure you analyze your product offerings to be able to optimize correctly.
Chatbots and Conversational Marketing
Did you know 35–50% of sales go to the businesses that respond first? Chatbots create instant communication with customers and can add up to a 400% increase in conversions. They are also really popular between millennials and baby boomers.
Welcome Offers
Offer a discount on their first order in exchange for their email address. This enables you to start to gather data about them very early on in the buying process. The sooner you can capture an email address, and pair it with a cookie on their browser, the quicker you'll be able to interact with them in a meaningful way.
3. Close
This is the stage where the sale process takes place. After all, this is what you want in the end. As soon as someone converts into a customer, the nature and depth of your relationship have the potential to change. We say potential because you'll not only close one sale but continue trying to close sales with them again and again. We'll have more to say on that in the Delight section below, but for now, let's explore some of the key tactics for closing sales on your website.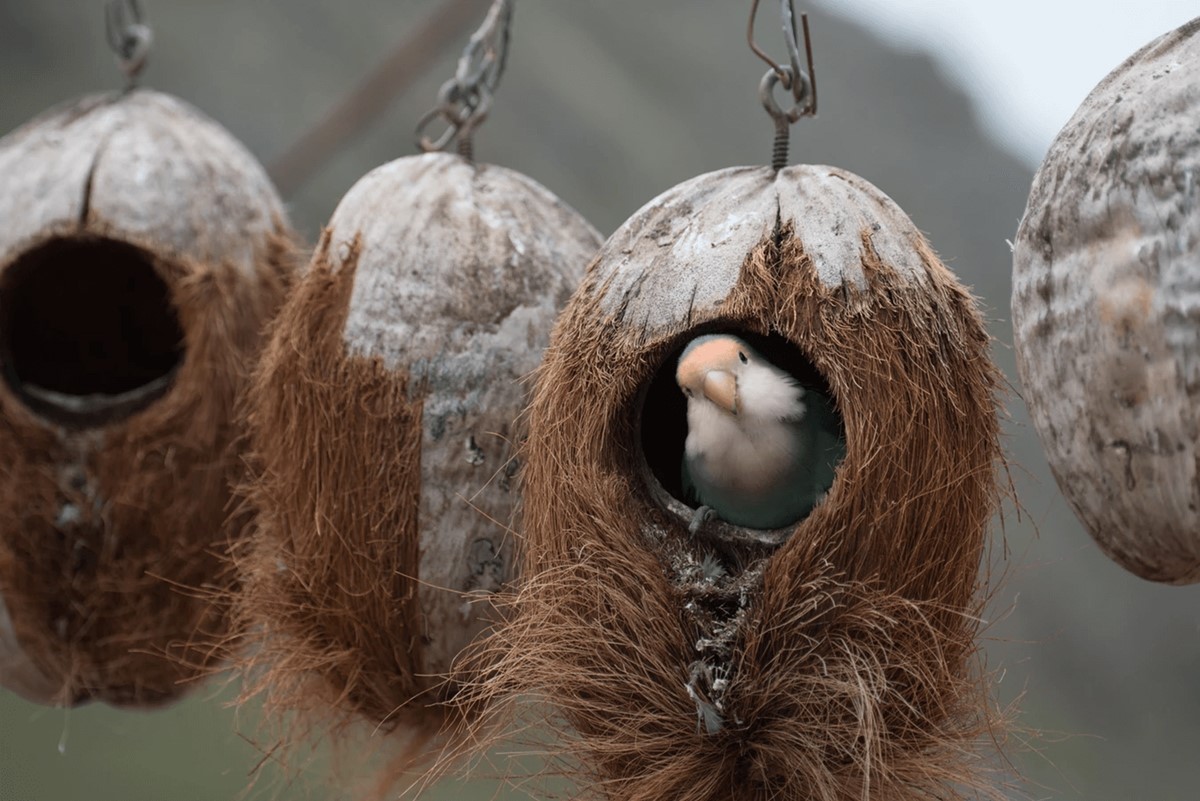 Site Search
Try to include a search button on your website so your customers can proactively find something specific. They are much more likely to buy once they are interested. Track and analyze what the visitors are looking for. Once you understand the need of your prospects through their searches, you can provide better search results which lead to better sale closing.
Simple Checkout and Free Shipping
This is self-explanatory. Make it easy for your customers to buy the product and checkout. One page checkout extension is available to install on various eCommerce platforms. Many customers love free shipping so if you can provide that, mention it on every high traffic page and of course, your product pages as well!
Cross-Selling
This refers to selling an existing customer a product or service relevant to what they initially wanted. This can build customer loyalty and lowers the price, while also improves your profitability. With cross-selling, you always want to enhance the value you offer.
The closing stage is where you make money. So don't forget to track your sales conversions! Ideally, it shouldn't end with just one sale. Once you closed a customer once, you'll want them to keep coming back. It's your ultimate goal with Inbound Marketing.
4. Delight
This final stage is where your eCommerce business not only fulfills an order but exceeds a customer's expectations. The aim here is to both strengthen customer loyalty and encourage that customer to share their experience with their friends and social networks, thereby amplifying a business' exposure, reach, and reputation.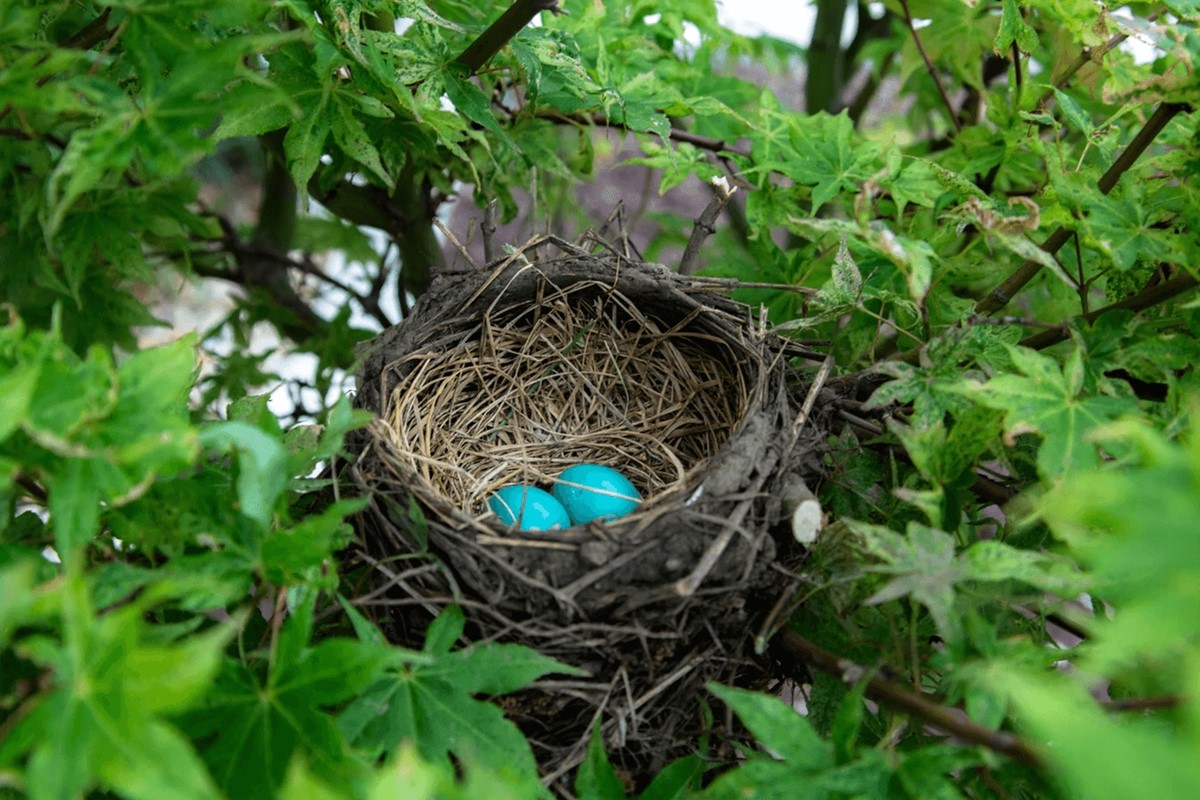 This stage is extremely important. Ideally, customers should become your promoters. You delivered on your promises. And not only that, you exceeded their expectations. So when they buy from you again, they will also tell their friends.
Packaging
Make sure it stands out. Ask yourself: How can I add just a little extra love to my packaging? Make opening the box fun, surprising, and full of caring.
Post-Purchase Follow-Up
You can really make a difference by following up with the customer by asking for a product review, sending them a notification when their items have shipped, recommending for complimentary products, or even special offers. This can go a long way to build loyalty and keep them coming back.
And if someone has bought from you in the past, but they haven't bought anything in a long time, it's probably time to reach out to them. Sometimes just a nudge is all you need to win them back.
Special Offers
Build brand loyalty. Reach out to your customers on their birthday and offer a free product or a discount. And don't forget about the holidays!
You should conduct similar outreach for pretty much all holidays—Valentine's Day, Mother's Day, Father's Day, etc. But there are other "special occasions" you can also make an invitation to make a purchase, such as the anniversary of a customer's first purchase.
The key here is to be fun and engaging, and the best thing about these campaigns is that you can have full automation so that customers receive these emails whenever they reach a milestone.
How to plan an inbound marketing strategy for eCommerce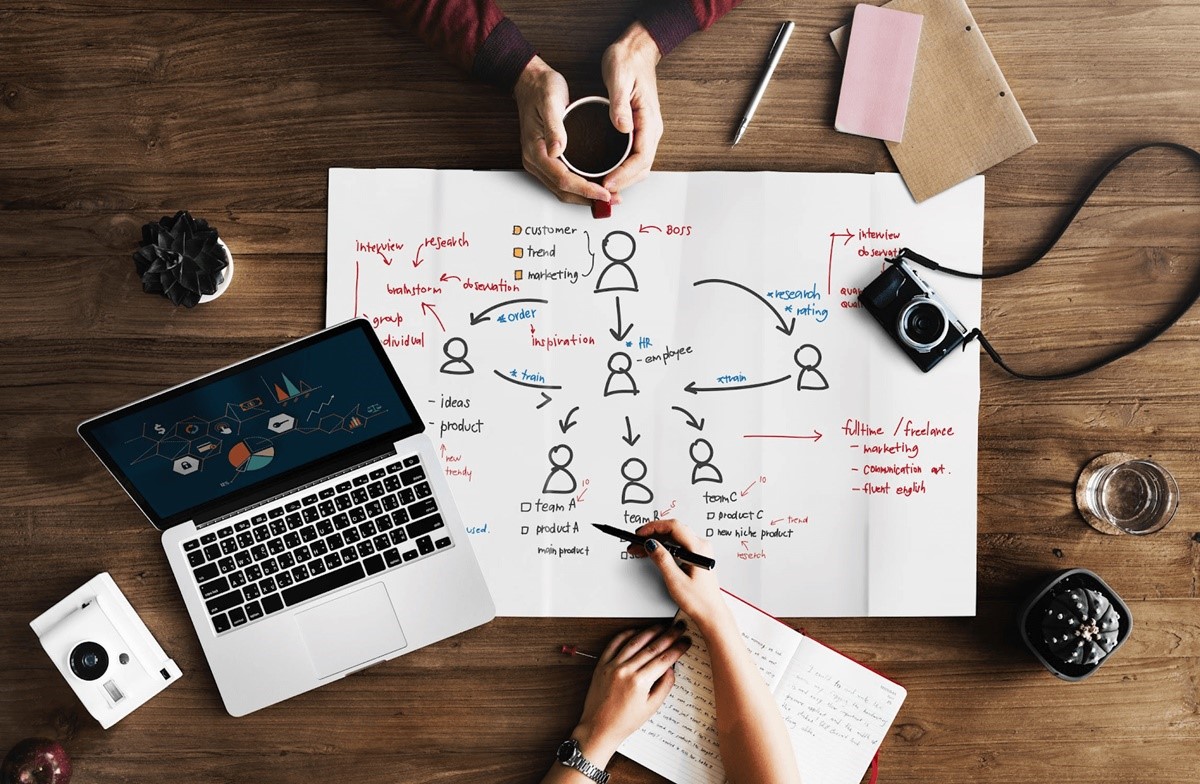 Though inbound marketing can prove successful for most companies, there are a few precursors to achieving desired results. We have gathered some more important factors to create an inbound marketing strategy that works for your eCommerce business.
Having conversational growth
The conversation involves technology is becoming a daily routine, with more than 58% of people prefer to chat than a mobile call. By using channels that deliver or simulate a conversation with your website visitors, you can deliver content in a consistent and relationship-focused way.
Learn where your visitors are, how they prefer to communicate and what channels work best for your team abilities. Not every channel work for you, so you need to test out to see what suits and deliver the right information at the right time.
Creating a conversion optimization process
Conversion optimization is the process of testing hypotheses on elements of your site with the ultimate goal of increasing the percentage of visitors who take the desired action. This is all about data and experimentation, to always improve your eCommerce site and eventually reduce your customer acquisition cost.
There are five steps to optimize your conversion rate
1. Define your objective
This step requires you to define your goal (long-term and short-term) with specific performance metrics like KPI. Narrow down the element you want to experiment on first, like the purchase pages, payment process, or email marketing.
2. Establish your baseline
Take a look at the current performance of your conversion. Try to figure out what the data is trying to tell you before trying to fix it. What is the click rate of your call to action button, or how well your blog articles are taking readers through to product pages.
3. Form a hypothesis
At this step, write down the hypothesis statement in a clear, simple language about what you think will happen based on given data. Example: By adding PDF copies of product instruction, the customer satisfaction rate will increase because they can look up the difficulty without reading the long instruction book, and at any place.
4. Design your tests
There are six factors typically affect conversions: Value proposition - Relevance - Urgency - Clarity - Anxiety - Distraction. You want to test out one element at a time with a schedule at least four weeks to see a significant enough conclusion.
5. Analyze your data
Finally, now is the time to determine if the prediction and hypothesis you made are correct. Look at the data trend to see what you have achieved, whether it is correct or not, still you can learn a lot on your continuous conversion optimization process.
Using lead nurturing effectively
Understanding the fundamentals of lead nurturing will help you build long-lasting relationships with your customers. The purpose of a lead nurturing strategy is to help your eCommerce business create meaningful relationships with people at any point in their journey with you
In order to nurture leads effectively, you should focus on these three elements:
Contact management: Focus on easily store and source a contact's information, including their name, contact history, email information, and so much more. These types of data help you create a detailed plan for each segmentation of customers. Remember to have a schedule of updating these data once in a while to keep them healthy.

Segmentation: As mentioned above, you should divide your customers into different groups of similarities like geographic, industry, company size, etc. From this, you can set goals for each segment, and following actions.

The buyer's journey: Remember the three stages of your customer's journey: Awareness - Consideration - Decision. Each stage should have different nurturing content based on data and hypothesis. On average, your buyer goes through 6-8 content touches to generate a visible sales lead.
Aligning your marketing with sales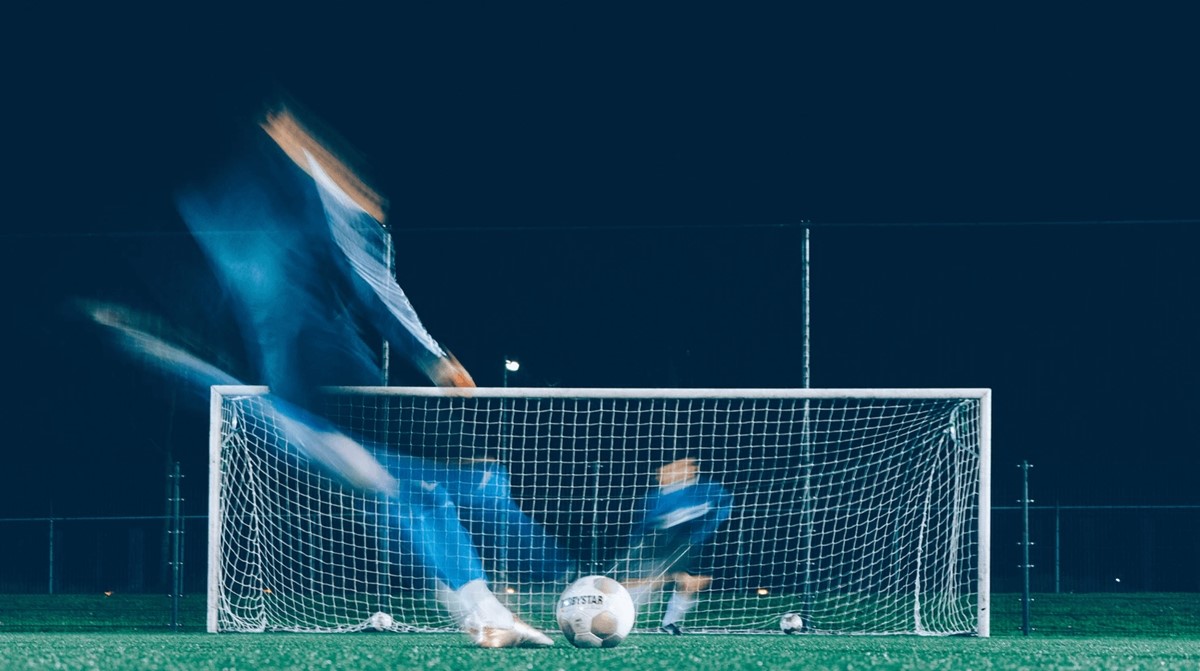 It is important to know that your inbound process doesn't just consist of marketing, but also sales enablement that empowers sales teams to sell at a higher velocity. Even if you are a one-man-team, practicing inbound methodology in sales is still effective and beneficial on the whole.
So how can you align marketing with sales? By the factors below:
Have an agreed upon-definition of a sales-ready lead
Make sure you know the signal someone is moving further in their buying journey and closer to becoming a customer. You can qualify your leads using a matrix like this (Hand raisers are who explicitly ask to talk to sales with a high percentage of purchase) then agree upon actions for leads that aren't ready for sales like emails, paid retargeting with ads, or one-on-one approach.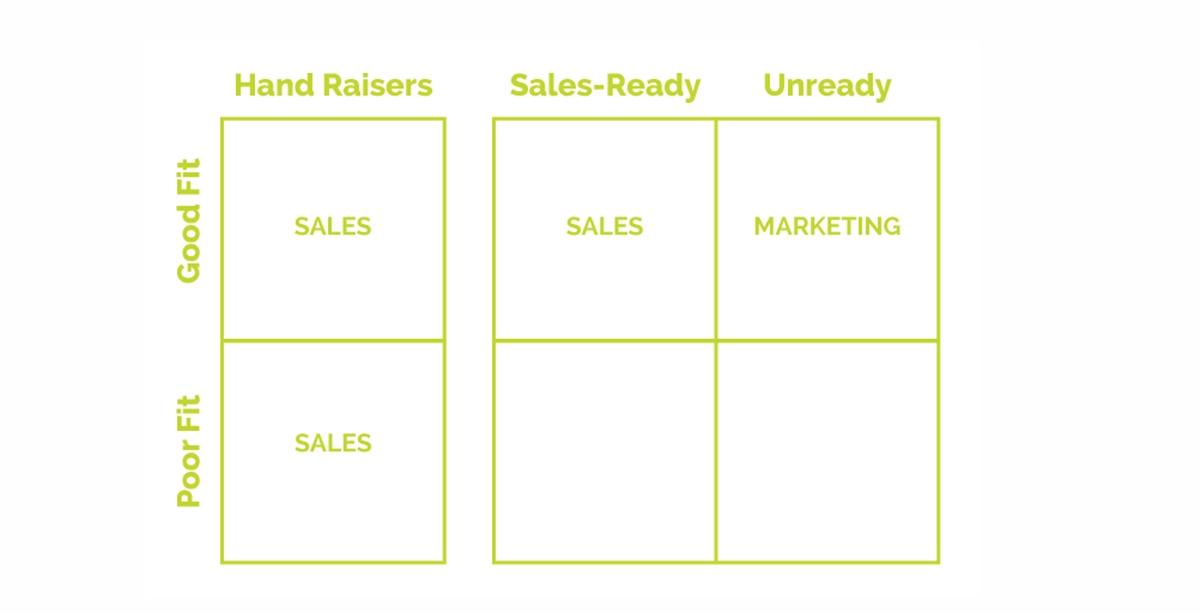 Define lifecycle stages of your contacts
With the buyer journey, you already know there is a funnel that your customers go through before making a purchase. The key here is to understand which contacts are owned by marketing and which are owned by sales.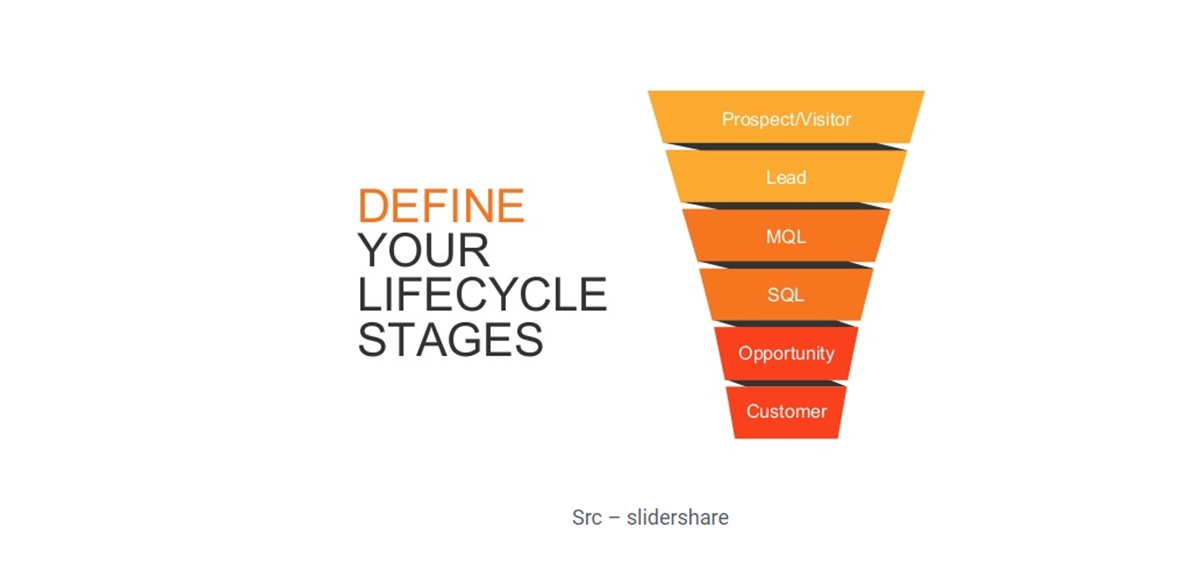 The default Lifecycle Stage property contains the following stages as options:
Subscriber: contacts who know of your business and have opted-in to hear more from your team. They are likely visitors that have signed up for your blog or newsletter.

Lead: contacts who have shown sales-readiness beyond being a subscriber. An example of a lead is a contact who signs up for a content offer from your business.

Marketing Qualified Lead: contacts who have engaged with the team's marketing efforts, but are still not ready to receive a sales call. An example of an MQL is a contact who responds to a specific form in a marketing campaign.

Sales Qualified Lead: contacts who have indicated through their actions that they are ready for direct sales to follow up. An example of a SQL is a contact who submits a question about your product through a contact form.

Opportunity: contacts who are real sales opportunities.

Customer: contacts with closed deals.

Evangelist: customers who advocate for your business and whose networks may be leveraged for further leads.

Other: a wildcard stage that can be used when a contact does not fit any of the above stages.
Implement a service-level agreement (SLA)
This is a two-way agreement: Marketing commits to delivering a certain number of leads to sales, and sales commit to contacting those leads within a specific timeframe. By doing this, you can formalize the marketing and sales goals to ensure the company is set up to reach its revenue goal.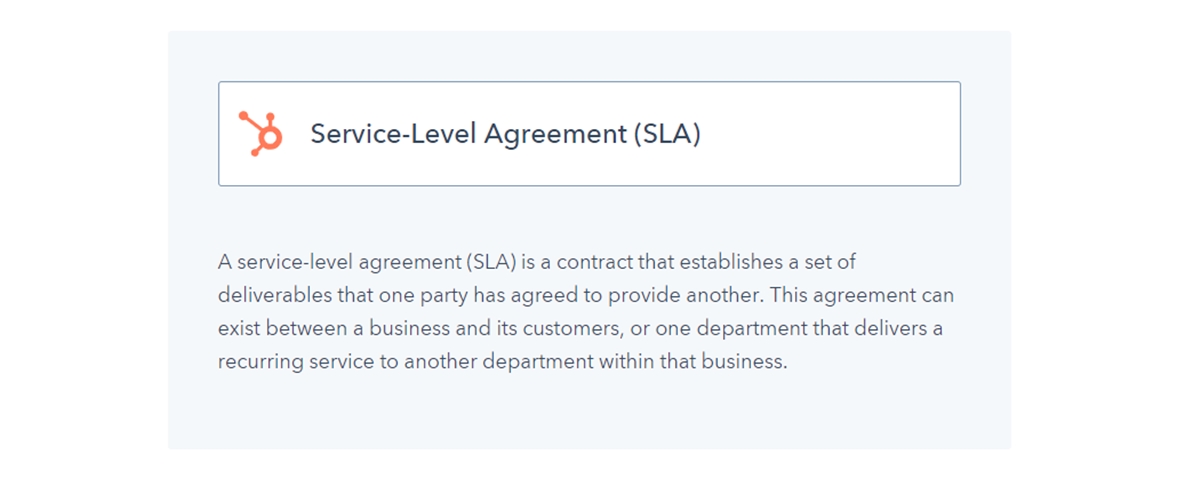 In order to create an SLA, you'll need to know:
The average conversion rate from leads to opportunity

The average conversion rate from opportunity to a closed sale

The average value of a sale.
Here is an example SLA: Every month, marketing will deliver 200 qualified leads to sales, and sales will contact each of those leads within 24 hours of receiving it.
An effective SLA should come with closed-loop reporting between marketing and sales which allow passing more lead intelligence and data to sales and get more insights about which marketing efforts are translating into customers.
Inbound marketing success stories
Over the last few years, many eCommerce businesses have been trying to apply inbound marketing as a certain trend of potential prospects researching more about your business online before having any engagement.
This proves to be useful since providing consumers through an Inbound marketing approach is quickly becoming one of the most useful tools in growing online business. Below are some inbound marketing success stories to give you quick insights with impressive results.
Zaggora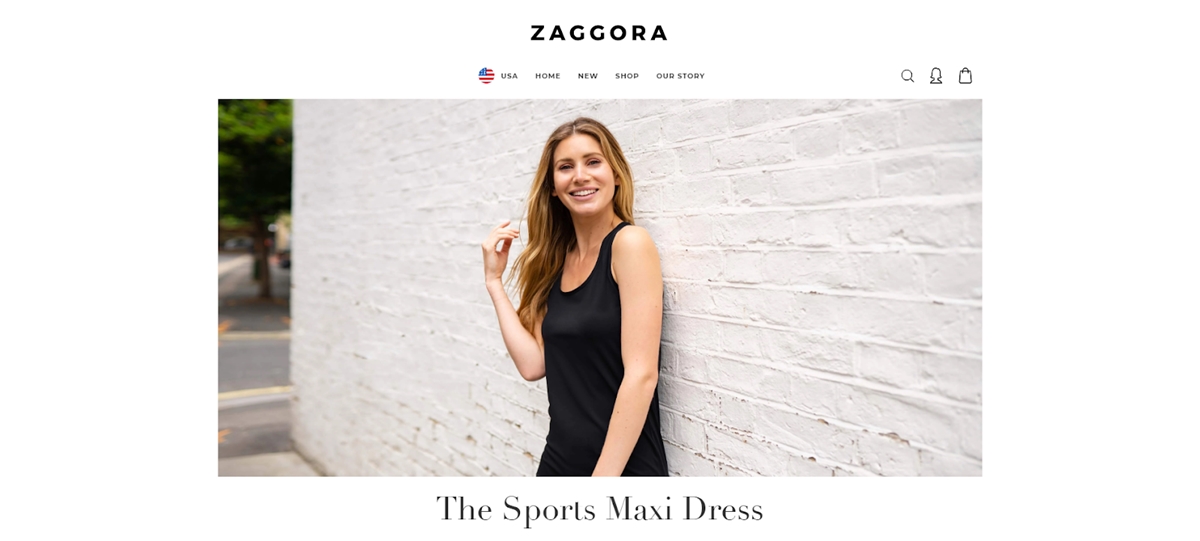 Zaggora.com is one of the fastest-growing sports brands in the UK making fabric wears for exercise and sports activity. The marketing team at Zaggora recognized using Digital Marketing would really benefit them and allow them to increase revenue by generating more contacts in marketing campaigns.
That is when they set up a clear strategy that allowed them to focus on Social Media, using landing pages, content on Facebook and Instagram to promote pictures, and an excellent service that has hundreds of recommendations on these platforms.
The result is incredible, Zaggora attracted over 5300 clicks came from landing pages, with a 47% increase in Social Media page to customer conversion rate with massive gains in social media traffic and awareness.
Bushwick Kitchen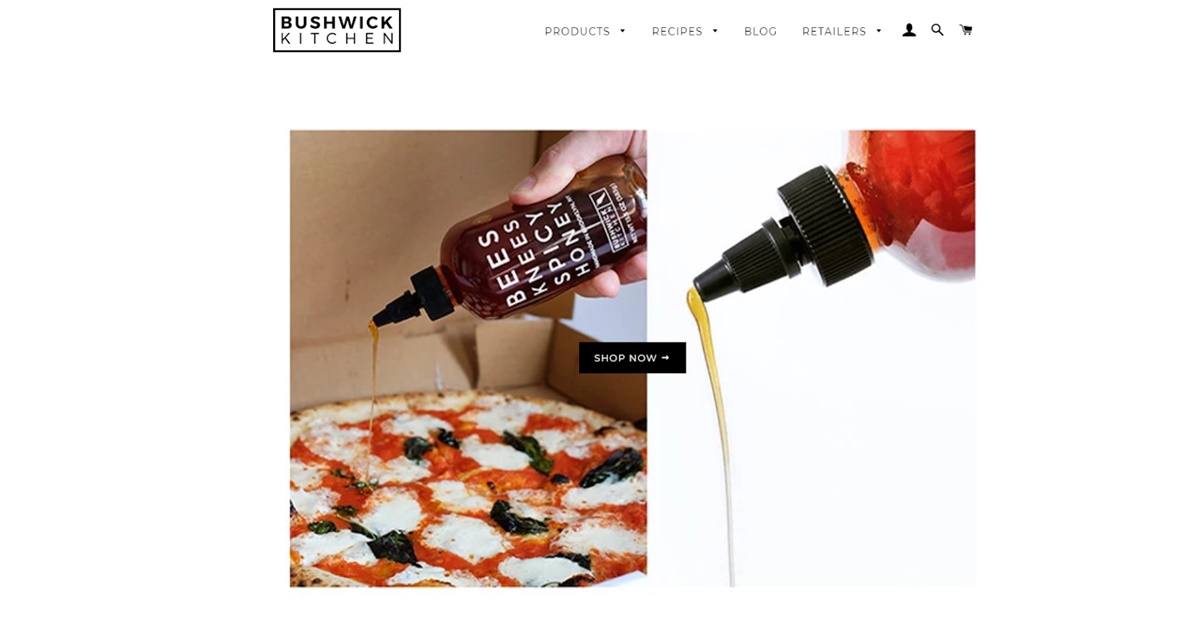 Now known as Bushwick Kitchen, MixedMade was a company founded with a simple spice product that infused honey and chili flakes. Founders Morgen Newman and Casey Elsass realized early on that the only way to be successful was to gain heavy media coverage, so they approached every media outlet they thought was relevant.
They never gave up on a lead, and soon started getting mentioned in a number of online publications. Then, once their social media traffic started picking up, they personally got to work directly messaging and engaging with everyone who expressed an interest in the product. This hard work of getting dirty themselves soon paid off, as within 10 months they sold $170,000 worth of product.
Take a look at their simple, albeit effective, 30-day marketing plan here.
Scheels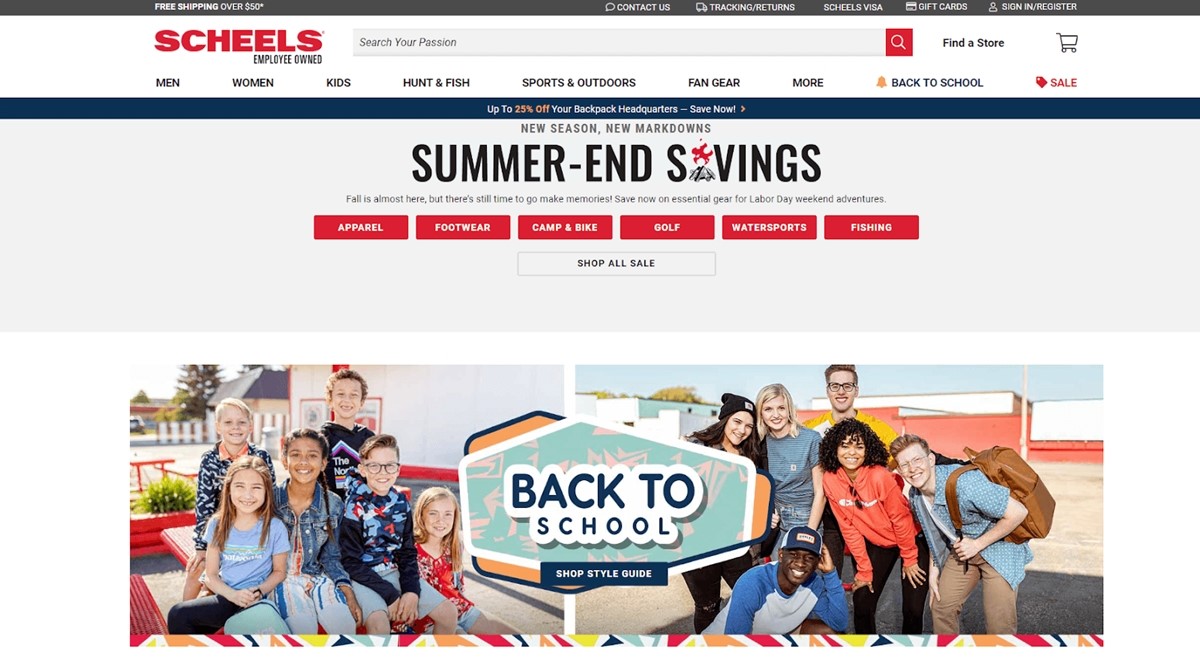 Established in 1902, SCHEELS has grown into a thriving sporting goods store with 6,000 employees. SCHEELS is an employee-owned company and draws inspiration from their employees to create a content marketing strategy.
SCHEELS strategy in inbound marketing isn't about products, it's about the experience and the sporting experts available to consumers. They offer hundreds of blogs in categories of hunting, fishing, fitness, lifestyle, camp, and sports, and each category has several sub-categories. Their blogs provide tips, how-to tutorials, recipes, gift guides, fashion insight, and real-life anecdotes of sporting stories from customers and employees. The blog's end always has subscribe button to stay engaged with the brand on Instagram and Facebook, as well as to subscribe to their newsletter for special offers and promotions.
Facebook (1 million+ likes), Instagram (22,000 followers), YouTube and Twitter are all used. Their active YouTube channel has similar categories found on the blog and offer helpful insights about living an adventure, sporting lifestyle. Their YouTube content has nearly 1 million views and helps attract visitors to the SCHEELS website and physical locations.
Finally, SCHEELS uses events as an offline type of inbound marketing to attract, convert, close, and delight customers. Local SCHEELS stores integrate their brand into local communities by offering classes, demos, outings, and activities related to the products they sell. From kids events to fun runs, and encourage the community to be gun safety, each event is a way for SCHEELS to grow their brand as well as their contact database, which they can nurture and continually provide relevant helpful content to gain customer loyalty.
Final words
Whether you have a team or just swim on your own in your online business, inbound marketing always proves to have charm over customers, simply by saying you care for their problems and needs more than just selling products. If you can practice inbound marketing with dedication and patience, not only the satisfaction of buyers but your conversion cost would decline as well.
What do you think? Is inbound marketing suitable for your eCommerce business? Or do you still need to consider more? Let us know in the comments and leave any questions if you may have.
Related Posts:
---
CEO and Founder of Avada. Pursueing a simple and healthy lifestyle. A friend, a husband and a dad of four children, a trainer and an influencer wannabe. He is a big fan of sports and travel, also.
New Posts
Stay in the know
Get special offers on the latest news from AVADA.