Influencer Marketing: How To Win Customers And Influence People
When I was a kid, I used to watch TV all the time. One of the ads that I memorized the most was when Micheal Jordan and Bugs Bunny rocking the court on a Space Jam commercial. I didn't understand much, but I knew I wanted whatever shoes Jordan was wearing. And to my surprise, a few decades later, I am buying a pair of Nike for pretty much the same reason - Lebron James' Nike commercial on Instagram was just too good.
Can you see the trend here? No matter our age, we are still influenced by the people we look up to or feel connected with. And that is influencer marketing - an established form of marketing that is used by businesses in almost every industry. My example is just one in many forms of influencer marketing that is applied nowadays.
The truth is if your brand wants to stay relevant in the modern world, it is hard not to use influencer marketing. No matter the popularity of the influencers, this marketing tactic can be unbelievably impactful to generate customers and build brands. If you want to tap into that power, this guide is for you.
I'm going to share all you need to know about influencer marketing and what you can do to apply the method for your own business. Besides, you will get some success stories to get inspiration from too. So get ready to meet some famous people online or offline, and let's get started!
Influencer marketing's definition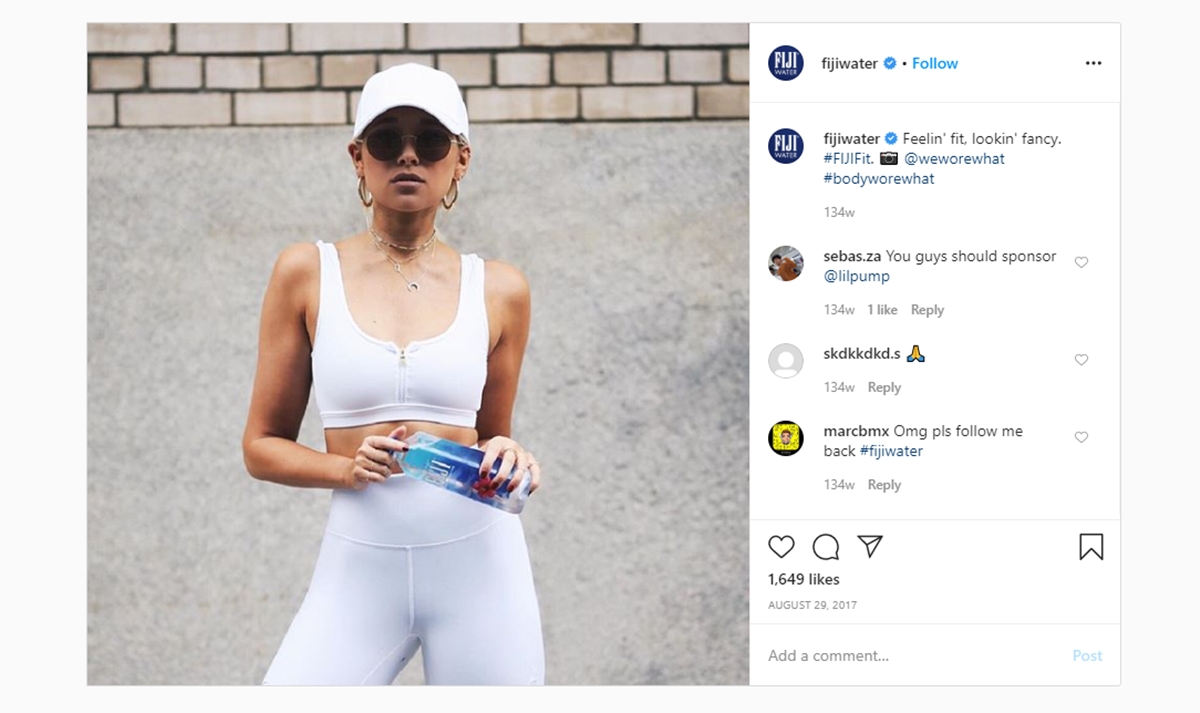 At the fundamental level, influencer marketing is a method focused on using an individual's expertise, popularity, or reputation for a marketing campaign. Under a form of collaboration, this campaign can deliver the brand's message to the target audience - who are following the influencer socially or consider him/her as an expert within their niche.
Celebrity endorsements were the most well-known form of influencer marketing back in the day. But in the digital world, bloggers, Instagram models, high-profile Linkedin users can all be considered influencers as long as they have an engaged and dedicated group of followers. They are known as "social media influencers."
Influencers definition: Someone who has the power to affect other people's purchasing decisions because of the authority, position, knowledge, or relationship with the audience. These audiences are considered followers - who the influencer actively engages with. The number of followers depends on a specific niche, but doesn't necessarily affect the influencer's power.
Similar to word-of-mouth marketing, using influencers can avoid skepticism or cynicism that a brand often faces with direct marketing messages. The high amount of trust that influencers have built up with their followers serve as a form of social proof to the brand's potential customers.
Related posts
An overview of influencer marketing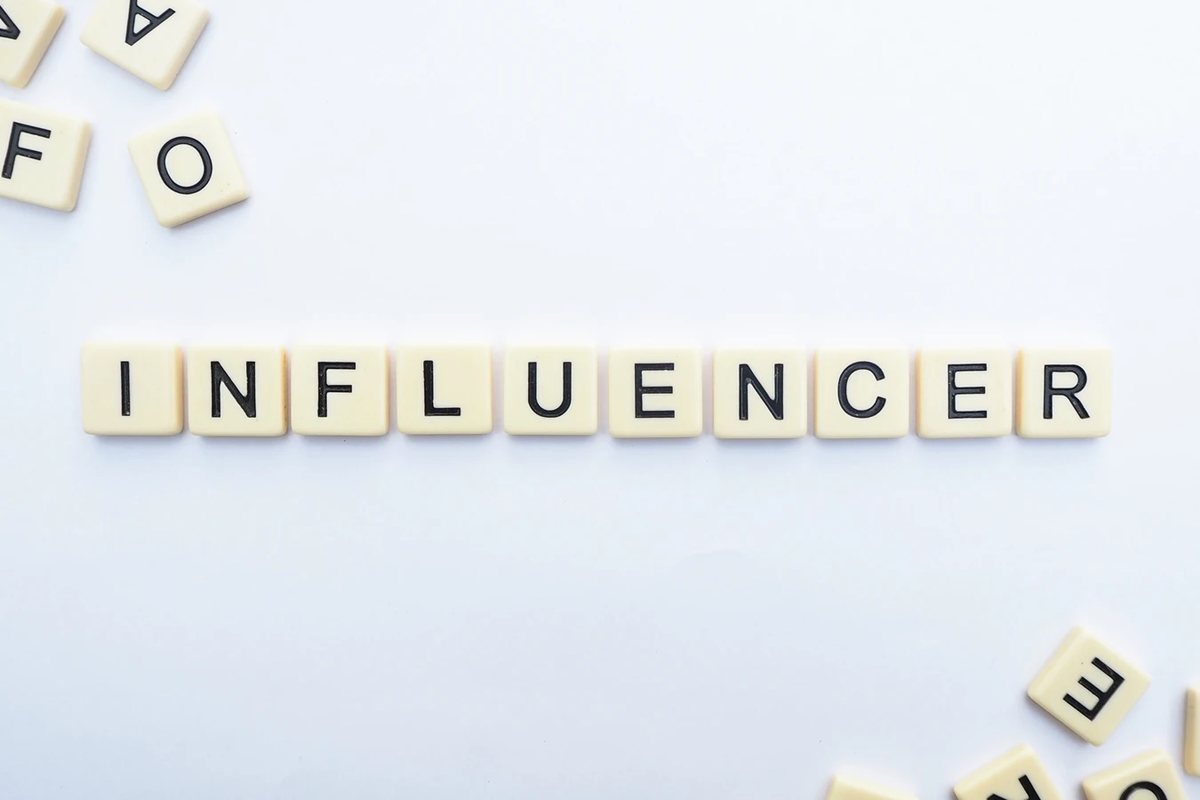 Although there are conflicting opinions about influencer marketing, it is still one of the most important parts of a modern marketing strategy. Fortunately, there are many statistics that can prove the effectiveness of influencer marketing. Let's take a look at these numbers (Source: Influencer Marketing Hub's Benchmark Report, 2021; Digital Marketing Institute's Report):
The Influencer Marketing Industry is set to grow to approximately $9.7B in 2021.
91% of marketers believe influencer marketing to be an effective form of marketing.
Large companies have nearly doubled the amount of creators they activate per campaign in the past 2 years.
300% more micro-influencers utilized by large firms than in 2016.
Google searches for "influencer marketing" grew 1500% over the last three years.
49% of consumers depend on influencer recommendations when purchasing.
Instagram now used by nearly all influencer campaigns.
As you can see, influencer marketing continues to be a growing trend among businesses. The top three goals that a brand uses influencers for are increasing brand awareness, reaching new audiences, and generating sales. That said, the method does have it downsides. We will look at the pros and cons of influencer marketing in the next section.
Influencer marketing's pros and cons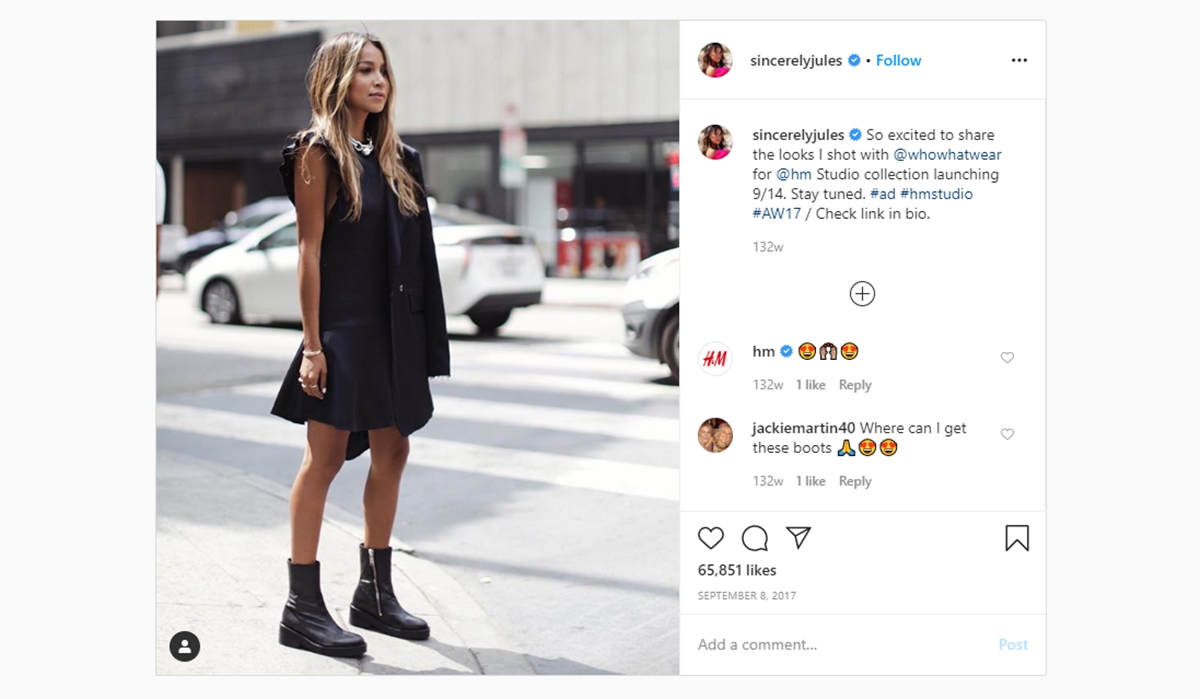 Pros:
The brand can reach relevant audiences: The right influencers can convert more customers, and they stay with the brand longer than common promotions as well. By tapping into the influencers trusted communities, brands can build more meaningful relationships with customers and, consequently, boost sales.
Influencer marketing helps build trust and credibility: Because the influencers took time to develop connections with followers, their positive opinions about a brand is more effective. The followers are more likely to believe in the statements because they respect the influencer.
Marketers can save time: By collaborating with influencers, you don't have to create content for social media platforms by yourself. Posts by influencers are already effective and can be shared by you. Moreover, after contact with an influencer, customers are much closer to buying than other marketing channels (such as direct advertising).
Money can be saved too: If your company decides to use micro-influencers, a moderate budget is enough. Compared to spending millions for a celebrity, a number of relevant micro-influencers can be just as effective in certain niches, especially with new brands.
Your brand's reach is broadened: Customers today consider ads as an enemy, and influencers as people they can trust. So your brand can reach millions of new prospects that you may not have reached on your own. You can also discover new groups of customers through followers' reaction to the influencer's posts.
Cons:
Influencer marketing is difficult to measure results: You need to track the effectiveness of your campaigns, but the more influencers you use, the trickier it can get to measure. The overall attitude of followers towards your brand is hard to track too.
Wrong influencers can do more harm than good: Wrong tones, wrong ideas, wrong images, and all of the influencer's followers would have negative opinions about your brand. Now, it is even difficult to know if an influencer has genuine followers or not.
Influencer marketing campaigns can fail: You can prepare everything and still don't see the desired results, that is the risk to take with influencer marketing. Followers are people, and they are hard to predict. If the influencer fails to resonate with the target customers, time and money invested will be in vain.
Related Posts:
What you need to know about influencers

The negative result of an influencer marketing campaign often comes from choosing the wrong influencer. A brand needs the collaborators that can represent its core value to work. In this section, I'm going to show you how to find the suitable influencers for your business.
Different types of influencers
Where to find them
Identify the right influencers may take some time, so here are some ways to find the right person that match with your brand
Social Media: Most influencers have some kind of social media presence, Instagram for instance. Search for keywords, hashtags, users, or tagged audience on specific posts from competitors and you can find them. The comment sections of high-traffic posts are useful too.
Google Search: The most reliable way to search. Just enter industry-related terms and keywords can surface some experts in the area. You can look at famous articles and videos to scan more names.
Referrals: Use your own network to ask for influencers. If you've worked with influencers in the past, ask if they can recommend other well-known people to work with your brand.
Blogs: Read blog authors and their sources are a good way to find influencers who are mentioned in the post. Many publications have compiled articles that feature dozens of influencers for you to research.
Agencies and agents: Celebrities often can't be contacted directly, but have a talent agency on their behalf. You will have to go through them to determine the schedule, scope of work, and budget.
Software: There are now various technologies that can help businesses find influencers and measure the results. For example: BuzzStream or HYPR allows you to research influencers and collaborate with real-time data.
How to find the suitable influencers
Influencers should be mirrors that reflect your brand's message, which means they need to match your personality, voices, and images. To do that, you need to to know well about your own brand in these categories:
Know your audience: A common mistake that marketers make when choosing influencers is going for the ones with more followers. Take a step back and look at your target audience. Who are you trying to reach in this campaign? What is the target market for your message? How would your audience like to receive information?
Set clear goals: The common goals for an influencer marketing campaign are: Brand awareness, Gain social media followers, Introduce a product, and Increase sales. Pick one so the next category is easier to measure.
Define the result measurement: You will need to use goals and key performance indicators (KPIs) for your desired results. Setting up the right tracking method helps you identify how far you have taken a buyer on the purchasing journey. This journey includes five phases of Awareness, Consideration, Action, Preference, and Loyalty.
From here, you can determine which influencers align with your brand for a marketing campaign. Next, we will see the steps to create an effective influencer marketing strategy.
Steps to create an influencer marketing strategy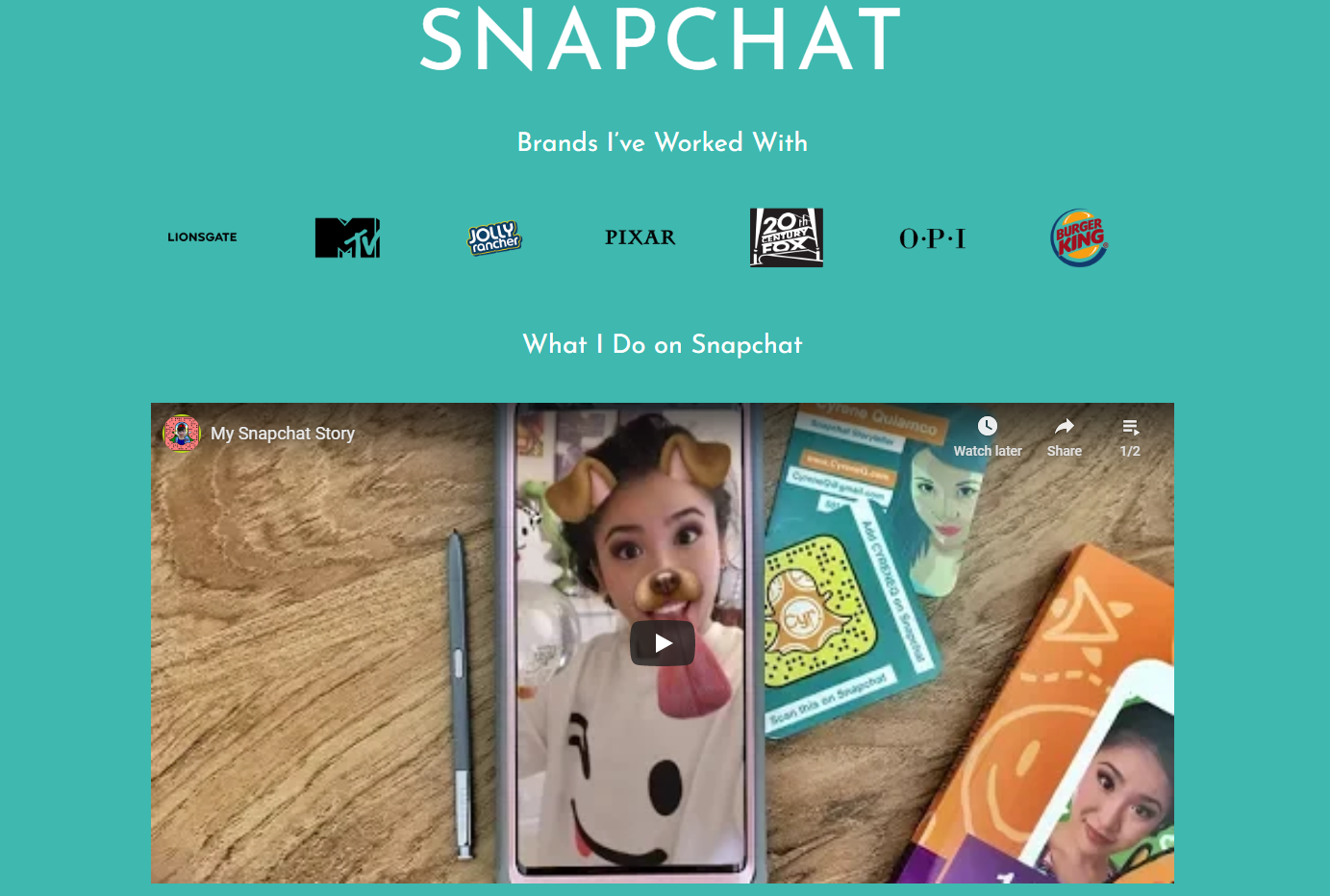 Let's dive into how to create an influencer marketing strategy for your brand. These simple steps will allow you to manage every aspect of your collaboration with an influencer. You will also see how you can ensure a successful campaign by clear goals and good working methods.
1. Plan a campaign
Back in the days, a celebrity influencer often was hired by a brand to work under contract and help achieve specific goals: such as increase brand awareness or boost sales. This contract is typically long term (maybe months or years). During this time, they are known to represent the brand and the lifestyle accordingly.
However, now, marketers prefer to work with influencers in shorter-time campaigns. This is to ensure clearer goals and a better adjustment ability. Beside brand awareness or increase sales, you can hone in on your brand's specific needs. Perhaps you want to expand your new products to a new user group. Or you want to increase your younger customers. Or it is a special occasion and you want influencers to talk about the brand's values.
With this approach, your campaign has a very definitive destination to work with influencers. Then, you can plan your goals and KPIs to get you there. So, here are some questions to plan an influencer marketing campaign:
What is your campaign's purpose? Be as clear as possible in an easy to understand way.
Who is your campaign's target audience?
How long will the campaign last?
Which methods of delivering content are you going to use? PR, social media marketing, blogs, videos…
Write the answers down and you can have an overall vision of your campaign. Don't worry if you are not sure yet, we will adjust in the following sections.
2. Decide the goals and message
Next, let's create goals for your strategy to measure the success of the campaign. The SMART (Specific - Measurable - Achievable - Relevant - Time-based) method is always a good mindset when brainstorming your goals. When developing these SMART goals, some KPIs will help you focus on different aspects of influencer marketing:
Social engagement and reach: Like, shares, brand mentions, followers, hashtag use, etc.
Website traffic: clicks, unique visitors, views
Search interest: Searches of the brand's name, organic or paid clicks from search
Media mentions: Links from press, mentions on posts.
Sales: Purchases, Orders, Code used
Other: Registrations, App downloads, Email signups, Account creation
Your message is just as important to decide. While you don't want to interfere with an influencer's creativity, share your brand guideline so they don't produce unrelated content. They should understand your brand voice, tag lines, and language to represent your brand accurately. Determine if you want to provide pre-written content for them or not so you can stick to it later on.
Campaign example:
Campaign: Promote the new line of products to younger audiences
Goals: Increase sales by 5000 products with young people (18-25 years old) and Gain 50,000 more young followers.
Message: The new line of product is great for young people's taste
KPIs: Social engagement and reach, Sales, Media mentions
3. Set budget and management method
Now that you have some ideas of what your campaign is about, you need to create a budget. Make sure you factor in the time for planning, deploying, and reviewing the strategy. Running a successful influencer marketing campaign will require createful monitoring and follow up, so you have to have a management method.
You can't just set up your campaign and leave it like automated ads, influencers are human after all, so there is a high chance that they will make mistakes. They may post in the wrong time, write in the unsuitable tone, or lack a requested call to action. Through time, you will refine your approach through experience to collaborate with them.
Here are some average costs of influencers that you can take as reference. Note that these numbers are not set fixed for every influencer (and country).
Micro-influencer: $90 - 500 per piece of content
Celebrity: Vary from $5,000 - $500,000 per piece of content
Blog influencer: $500 - $5,500 per blog post
Social media influencer: $150 - $500,000 per social post
KOL: $500 - $5000+ per post or content
If you have the budget and need a wide pool of influencers, consider hiring an influencer marketing agency to do the work. They will do the research, monitor, and coordination for your campaign.
When you understand what works and doesn't in your niche with influencers, you can set up an ambassador program. In this case, influencers would work with you longer (months to years), providing content that matches your brand's core value. You will need to set up specific criterias for people to apply as an ambassador and the benefits following.
4. Choose influencers
We need to do some more research to identify the right influencers for your company. Here are some important factors to consider when choosing fitting influencers.
Does the influencer have a character or lifestyle that fit your brand's core values?
Have they worked with any of your competitors?
Who is the influencer's current audience?
Has the influencer used any of your products or services before? Are they already a customer?
Is your target customer active on the platform or channel that the influencer primarily uses?
Can you detect any sign of fake followers or spam-like comments?
Does the influencer have a personality you want to work with?
Does working with the influencer fit your budget?
What will the influencer expect from your brand?
With these questions, you can identify potential influencers that will fit your marketing campaigns.
5. How to qualify influencers
Choosing the fitting ones is just the first step. Next, you need to decide the key metrics to qualify influencers, so you can see if they are really perfect for your brand and goals.
Qualify the audience:
Number of followers may have an impact, but it is better to work with an influencer who has the right audience that matches your ideal market. Pay close attention to how many suitable followers there are for you to reach. You can ask the influencer for a demographic of their audience, or use paid tools like Alexa's Site Overview Tool - this gives you a report on a site audience's age, gender, education, incom, and family status.
Qualify reach and authority:
While quality is better than quantity, you want to know if the influencer has a wide enough reach for your campaign. Look at the metrics on the influencer's site or social media to gauge the reach level. For blogs and websites, look at their site metrics such as page views, bounce rate, time on site, visitors per month, number of sites linked. For social media, see their number of followers and engagement rate with posts.
Qualify the content and messaging:
You should only partner with influencers who can represent your brand's images. Do your research with other content the influencer shares to see if they align with your brand and business. Spend some time reviewing their status updates, posts, and website content to make sure that:
It has high quality and your brand would be proud to be associated with.
It is relevant to your brand, product, industry, and services.
It represents your brand's beliefs and is not too far from your brand's mission.
6. Contact and finalize terms with influencers
With all the above done, it is time to reach out to your influencers. It is a collaborative effort, so hear out their own work process first before applying your expectations. Different types of influencers will have different requirements and contact methods. You may have to adjust your plan accordingly.
After negotiating for a mutual agreement, you want to ensure both parties expectations are written and signed on an influencer contract. This will help avoid any misunderstandings or issues in the future.
Here are some questions so you can set your expectations clear:
How will the influencer be paid or rewarded for their work?
How long will the contract last?
How will your brand and the influencer communicate with each other? You may have a brand manager and they may have a talent agency, so the work process needs to be confirmed to save time.
Are there any other terms and conditions of contract that both sides need to review?
For the reward or form of payment, there are several ways that you can discuss with an influencer. Some examples include Money (prior or after payment), Swag (clothing, accessories, product samples), Free product, Discount codes and coupons, and Free promotion on your website, social media, or blogs.
7. Measure, review, and adjust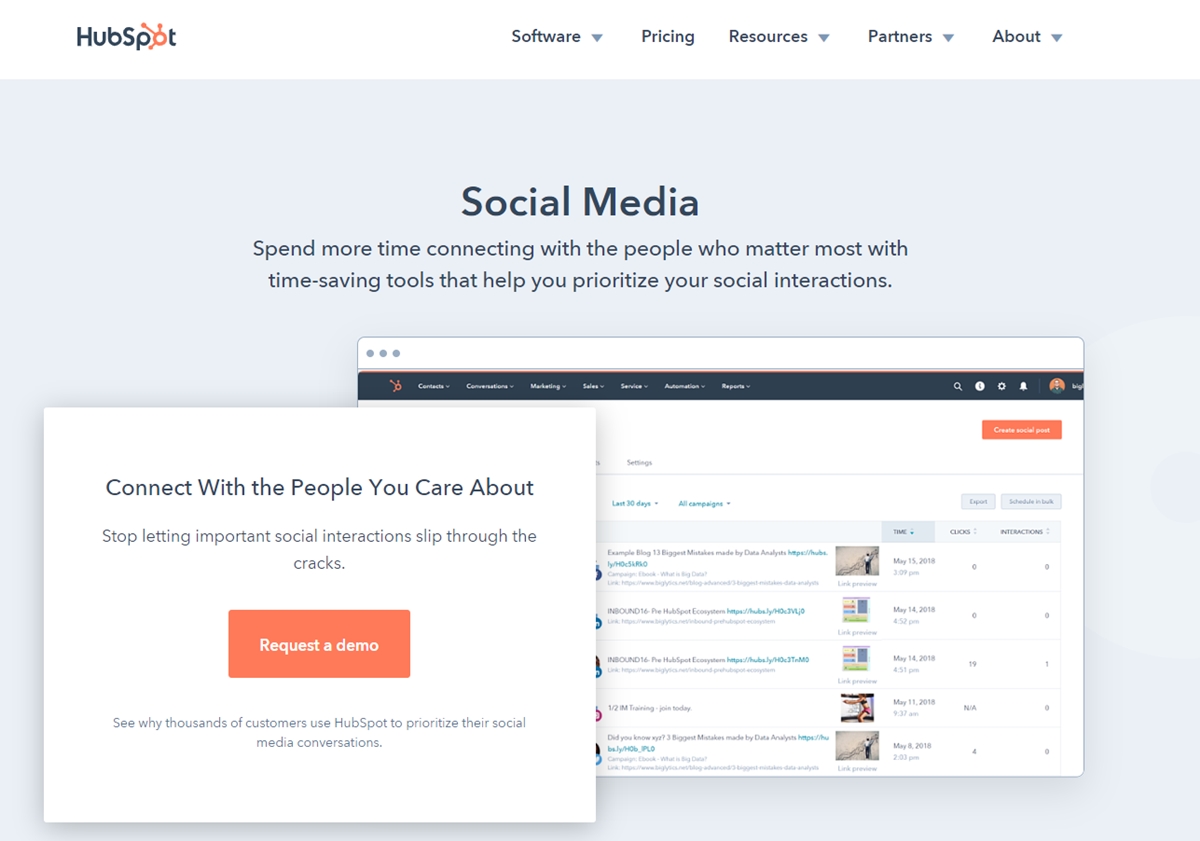 Finally, you need to measure the results of your influencer marketing strategy. THis is how you determine the level of success and goals achieved for your campaign. Since you have your KPIs listed in the first step, it wouldn't be a problem to track needed data.
There is one more metric that I would like to add, which is Return on Investment (ROI) - which calculates the return on your campaign investment by dividing the benefit by the cost of the marketing investment. This is important data that you can use to improve next campaigns.
If you have trouble measuring, you can look for help from analytic tools like Google Analytics, BuzzSumo, HubSpot's Social Tool, or SproutSocial. Personally, I have different tracking URLs and coupon codes for each campaign to easily track influencers performance through these given links. Social platforms often have built-in analytics tools too, such as Instagram Insights or Twitter Analytics.
After that, you can review the work and decide if there is anything you would like to adjust. You can do this mid-campaign or save experience for the future. Save a list of influencers that you think fit your brand perfectly so you know who to call in next campaigns.
And voila, you have your influencer marketing strategy ready! If you still need some inspiration, there are some success stories to give you a confidence boost.
Influencer marketing success stories
There are many successful influencer marketing examples that you can look to for guidance, and by now, big or small companies have all implemented the strategy. Here are some of my favorite examples:
Sony Xperia Z5 on Instagram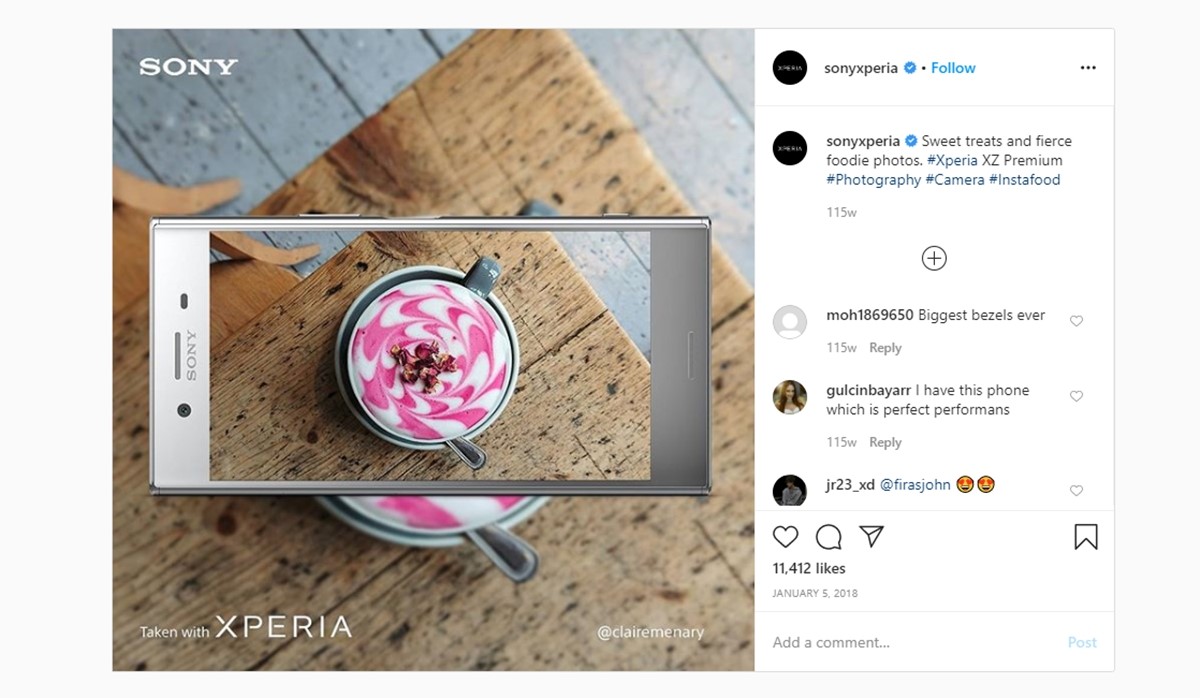 When released, Sony Xperia Z5 had the most powerful cell phone camera with 5x zoom, and Instagram is the perfect site to promote stylish photography.
First, they created a zoom effect on Instagram and took a highly detailed picture with the Z5. The pictures are cut into hundreds of smaller shots and organized into five layers. Then 100 Instagram accounts were created to let you zoom into any part of the original picture and find more than 50 hidden surprises. Zooming can't get more effective than that.
Thirty influencers helped spread the trend as part of a competition. If anyone can zoom in five times and find a secret code, they can use the code for a discount. More than 17 million people contacted the campaign, it was highly successful for being so creative.
Kiehl's collaboration with a content creator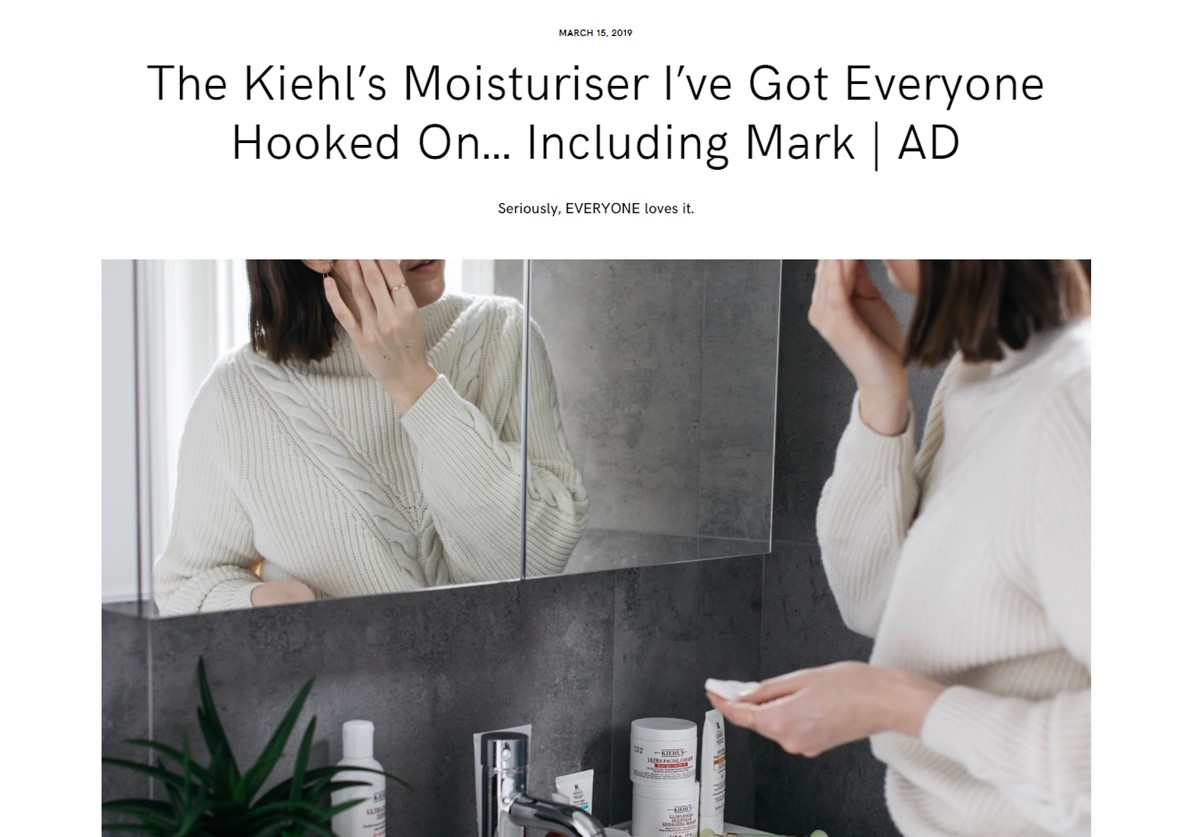 In March 2019, Kiehl's wanted to reintroduce a best-selling face creams for the UK market. The campaign aimed for current customers and attracted new audiences. So the brand wanted an influencer that was authentic and could reach the right audience to gain sales.
Anna Newton was the choice. She is a UK-based lifestyle blogger, content creator, and a loyal customer to Kiehl's. Multichannel content was produced: Instagram posts and stories, Blog posts with shoppable links and discount codes for Anna's followers, Emails, Social media ads, and Online interaction.
The authenticity brought huge success, with 40% return on investment in just 48 hours after launch. The campaign ended up with a 48% engagement rate higher than any previous product mentions by Anna. This shows how impactful a long lasting relationship can be.
Pewdiepie create a mini series to promote the movie "As Above, So Below"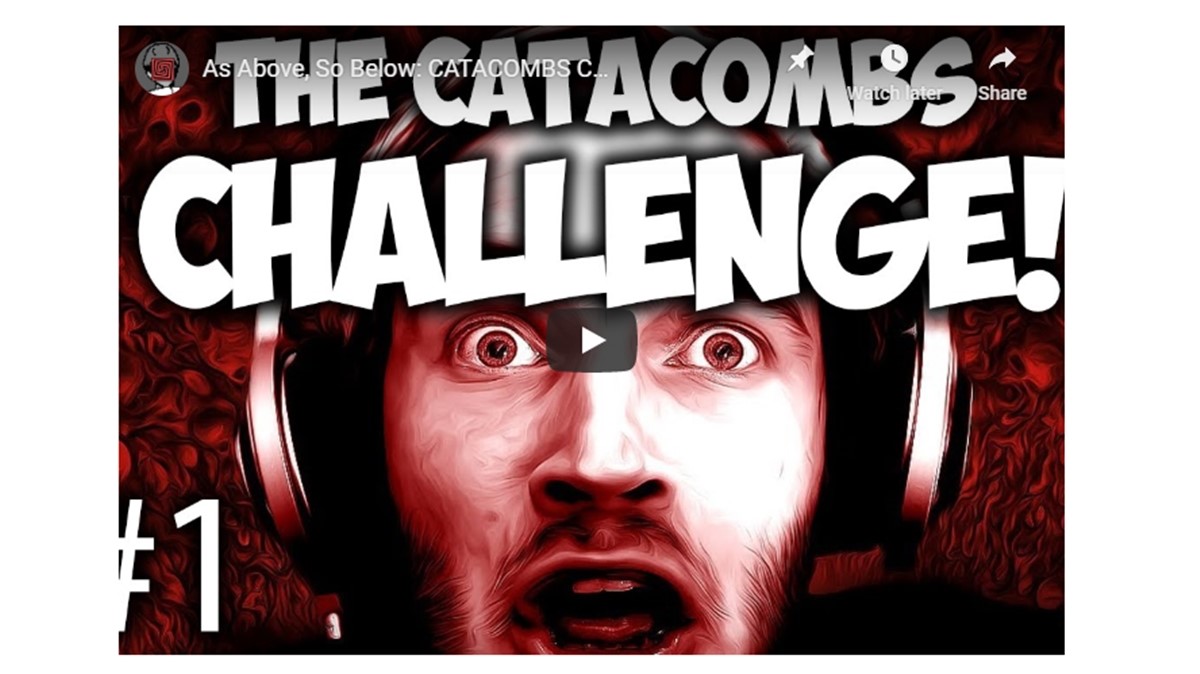 What I like about this campaign is the unexpected element, who would think of YouTube celebrity PewDiePie promoting a horror movie like this. He teamed up with the filmmakers set in the French catacombs under Paris to create a mini series in which he underwent spooky challenges in the catacombs.
It was highly entertaining content for PewDiePie's 27 million subscribers and received a total of 19.9 million views for six videos produced. The movie therefore received much attention when released - a win-win situation.
The next step
Influencer marketing has become increasingly popular for brands all over the world. It's a great way to connect with audience members, boost conversions, enhance brand awareness. By identifying which influencers best suited for your brands and developing an effective influencer marketing strategy, you can improve your reach among potential customers.
So, begin developing your plans for incorporating influencers in your marketing campaigns today so they can help you build new relationships among your target customers. If you have anything to add, leave them in the comments section below. And as always, best of luck on your eCommerce journey!
You Might Also Like:
New Posts
Stay in the know
Get special offers on the latest news from AVADA.