How to implement Proximity Marketing to drive more customers?
According to the International Telecommunications Union, there were less than three billion subscriptions to mobile-cellular telecommunications services in 2006. However, that number dramatically increases to roughly six billion mobile-cellular subscriptions, which is more than doubled at the end of 2011. As a matter of fact, mobile devices are becoming a staple of modern society, and people prefer accessing digital content. So, marketing professionals should understand how to connect successfully with mobile consumers if they want to be successful.
I would like to introduce a method to help you in this case, which is proximity marketing, to assist companies and service agencies by harnessing the targeting power of Bluetooth and WiFi technology as well. This is considered to be one of the fastest ways to gain a competitive edge because the personalization is the foundation for offering an awesome mobile experience for app users, as well as a variety of marketing messages to consumers who are nearby and looking to make a purchase.
In order to understand this more clearly, scroll down to read the whole article of Proximity Marketing: How to implement it to drive more customers?. I'm sure that you will find something helpful.
Definition of Proximity marketing
According to Wikipedia, proximity marketing is the localized wireless distribution with advertising content that is associated with a particular place. In this form, individuals in the location, who would like to get them and have the necessary equipment, will receive the transmissions to do so. So, the proximity marketers take advantage of the WiFi or Bluetooth signal to send content that is similar to a mobile application program in order to automatically show up on the mobile devices of consumers.
Also, the distribution might be delivered through a traditional localized broadcast or devices that are specifically targeted in a particular area, which is more common.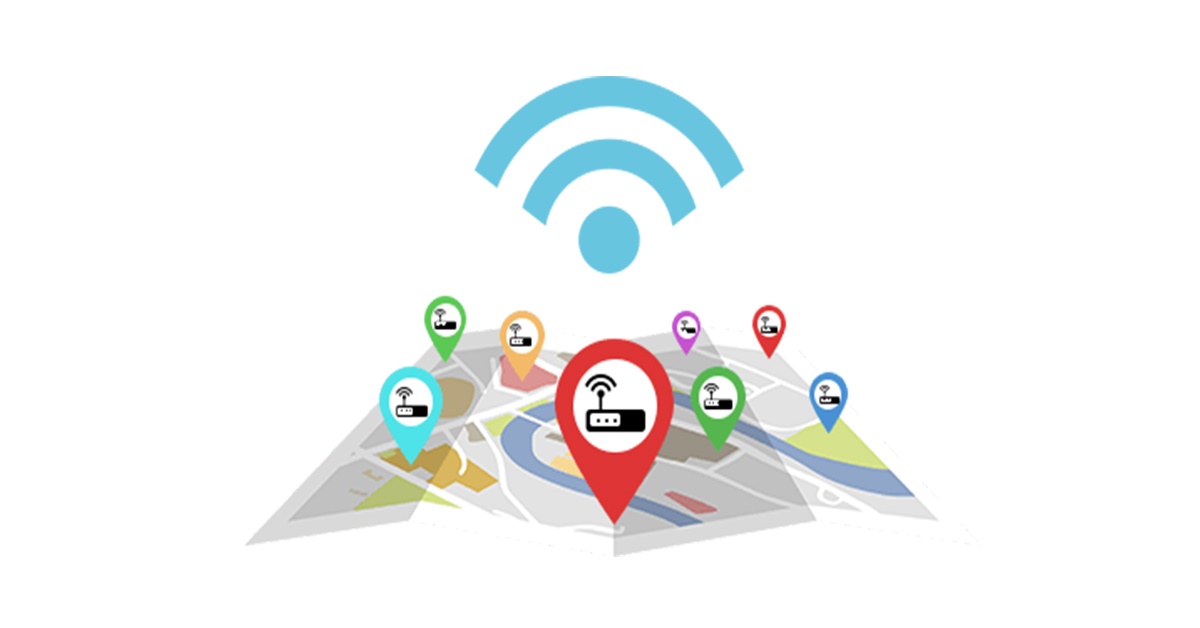 About the location of a device, it can be settled via:
A cellular phone that is in a particular cell
A Bluetooth- or Wi-Fi-enabled device, which is in the range of a transmitter.
An Internet enabled device with GPS, which allows itself to request localized content from Internet servers.
An NFC enabled phone that is able to read an RFID chip on a product or media and launch localized content from internet servers.
This form of marketing might include communications that are further targeted to particular groups within a given location.
For instance, the content in tourist hot spots when it is only dispensed to devices registered outside the local area. Also, communications in this form could be both times and place-specific.
For example, it could be the content at a conference venue, which relies on the event in progress.
Types of businesses that can implement a Proximity marketing strategy
Basically, every business or service is able to implement a Proximity marketing strategy from a fixed location. To go more in details, I will give you some significant and specific examples to understand it clearer:
Major retailers, like Ikea or Macy's, would be able to send store maps and coupons or offers to apply for their credit card or to become a member of their loyalty or rewards programs.
Restaurants can send special menus/daily specials, coupons offer for loyalty programs, or perhaps send trivia questions or other games to help them pass the time while they wait for their table to be ready.
In shopping malls, the tenants can get the proximity marketing benefit when they put together a package of coupons or provide a discount at any mall retailer.
In some travel hubs like airports or public transportation centers, provide maps or display ads would be provided for selling to local tourist destinations.
Some general information about a product or service would be delivered via proximity marketing, whether the fixed location of the business or service agency adjusts.
Guests of a hotel can get information about the on-site events and promotions or offerings for enrolling them in loyalty or rewards programs.
In some cases, proximity marketing can be done when public officials give speeches at community centers, they offer important public-service announcements or event information to constituents in the audience.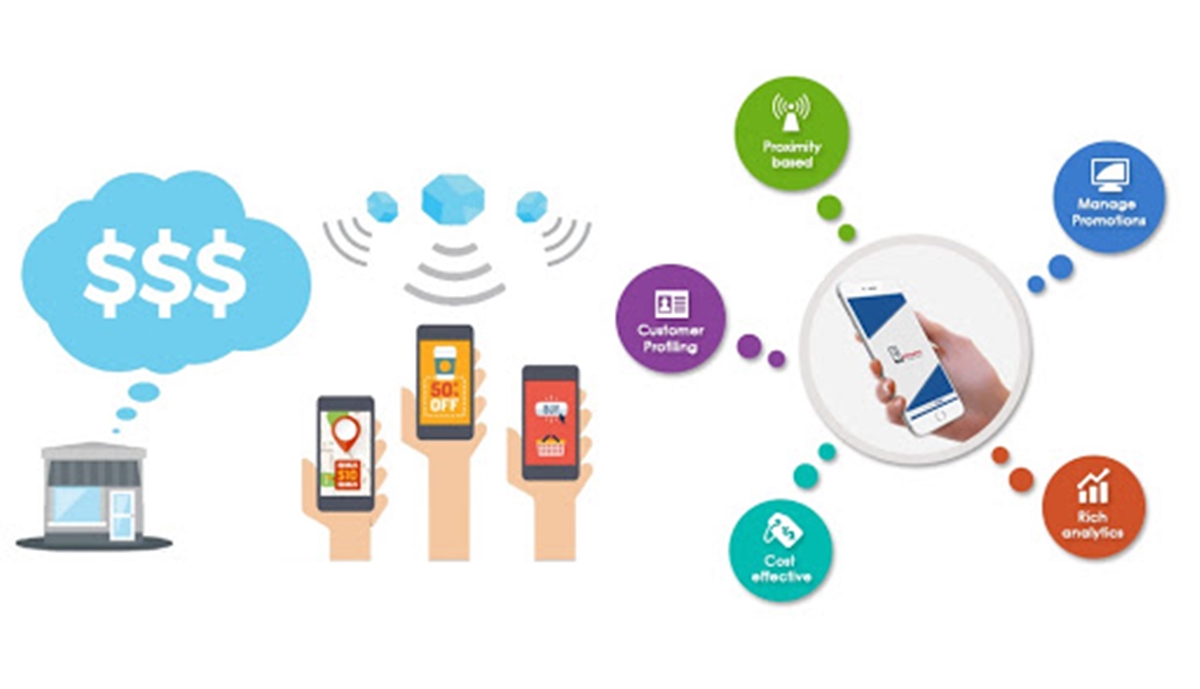 Benefits of proximity marketing
In an article from Forbes, JiWire has estimated the figures that relate to the value of Proximity Marketing:
53% of consumers are willing to share their current location to receive more relevant advertising.
57% of consumers are more likely to engage with location-based advertising.
62% of consumers share local deals with friends.
63% of consumers feel a coupon is the most valuable form of mobile marketing.
As you can see, targeted offers based upon proximity leads to higher conversion rates, which is the ultimate goal for brands and their investors. So, let's take a look at some of the advantages when you adopt this personalized mobile marketing.
1. Makes geotargeting easier
In order to do this, just simply choose an exact location. After that, when there is someone enters, exits, or lingers within the geofence, there will be a push notification sent to that customer's mobile.
With the geofence technology, you will get the messages sent to anyone present within a geofence immediately or with a preset delay. If you utilize the segments and channels, you will be able to send different messages to a wide range of customers who enter the same geofence as well as who are near to a beacon. Moreover, the beacons here can offer more specific location data than GPS or WIFI tracking.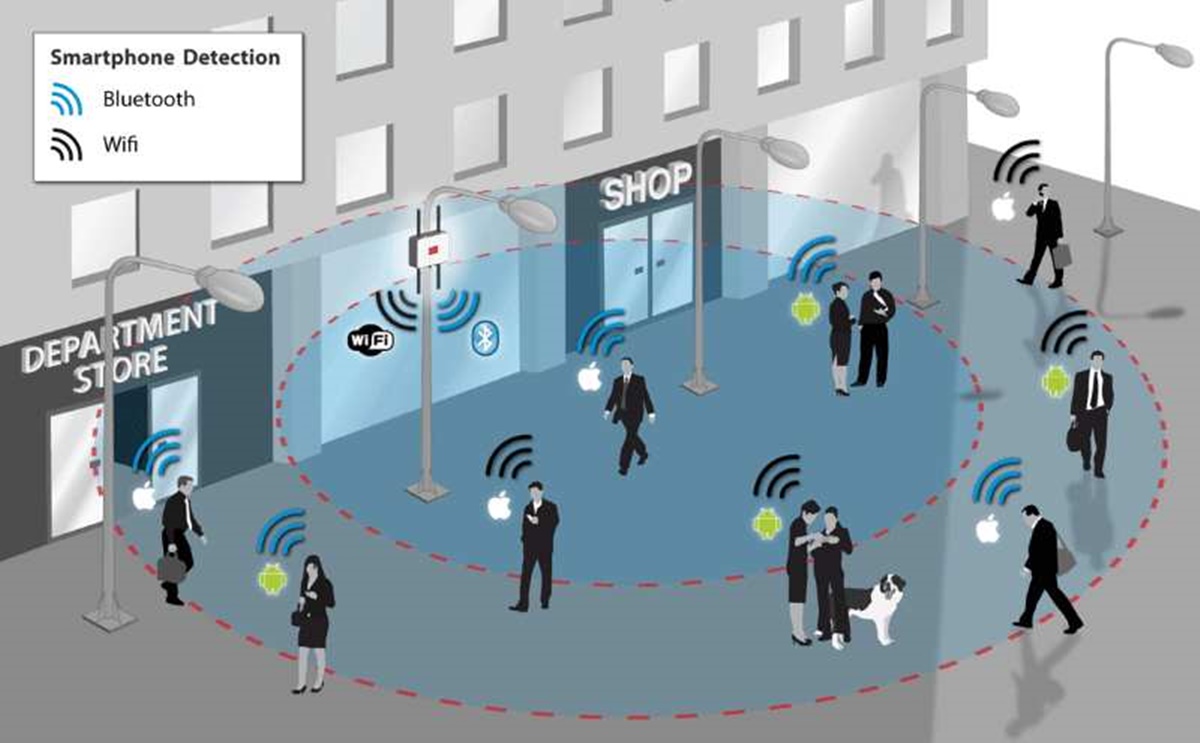 2. Increases app engagement
App engagement is always one of the essential methods in making sure about the commercial success of any app. For some businesses that consider the location important, geotargeting, in conjunction with push notifications, will be a great way of keeping the app engaged with users.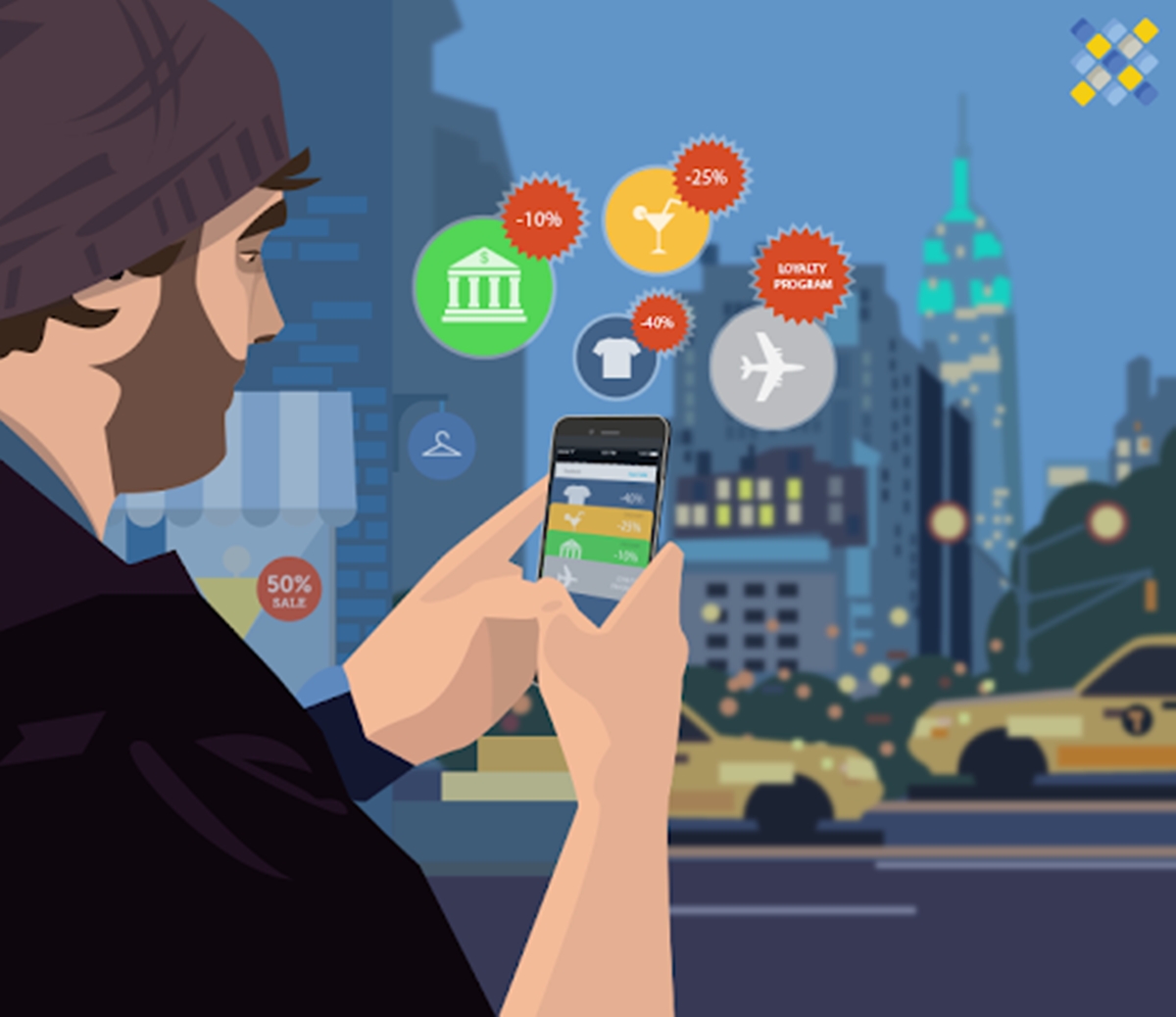 3. Helps you obtain a competitive edge
In this case, when you have already done forming an interactive environment for your customers, then this will help you engage them and maintain them, at the same time, still bring your brand a competitive edge. Nevertheless, there is a small difference between enhancing the customer experience and showing up so creepy with too many disruptive messages. This is the reason why analyzing your target audience and spending time on your mobile marketing automation strategy are so important.
4. Brings you immediate conversions
You will be helped with your conversion goals by having the proximity marketing campaign to increase your app engagement. As a result, you will be able to immediately connect with prospects when they are most in a situation to buy from your brand with proximity campaigns. You, as a retailer, will be able to prompt customers, at the perfect timing, with attractive offers, like the discount push notifications.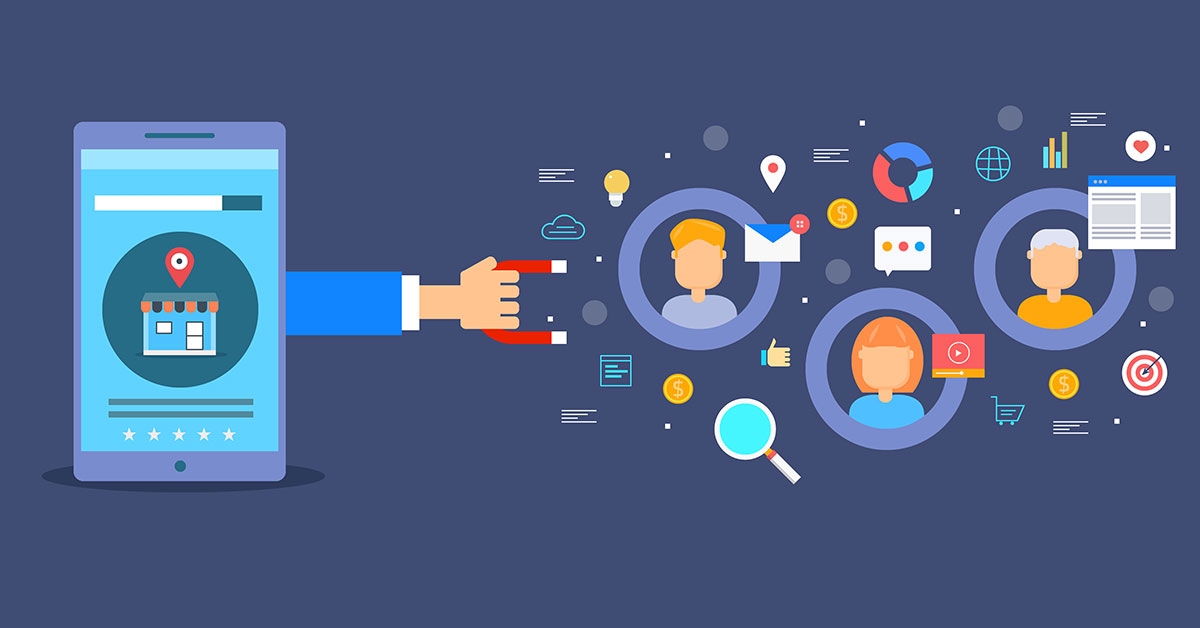 5. Beacons help to improve app retention
All businesses with a mobile app prior to enhancing their app quality's retention. When setting up proximity marketing campaigns with beacons, then it would be a sure way to improve your brand loyalty as well as your customer retention. So, it is essential to have app analytics in place in order to generate reports on the open rate and engagement rate for push notifications as well.
There is the average clickthrough rate (CTR) available in proximity marketing for the beacon-based push notifications, which can be as high as 80 percent. When you work with this high CTR, you can easily see how beacons can help transform your customer experience.
6. Get you a personalized experience
It is undeniable that personalization is a key aspect of any customer experience. When it comes to retail, for instance, businesses would be able to send personalized messages to app users with proximity marketing. At the same time, when there is a loyal customer walks in, the store staff will be alerted so that they can provide the best in-store experience to those regular customers.
Different methods of proximity marketing:
NFC
NFC, shorts for near-field communications, is the thing that may define the location of the phone, which has already been enabled on the phone connected to an RFID chip on a product or media. To go more in detail, this NFC is the technology deployed for Apple Pay and other payment technologies, and it doesn't have to be limited to payments.
For example, you can install NFC devices in museums or monuments to provide tour information. When it comes to retail outlets, then you will be able to deploy NFC on shelves for product information, along with bunches of marketing chances with NFC technology.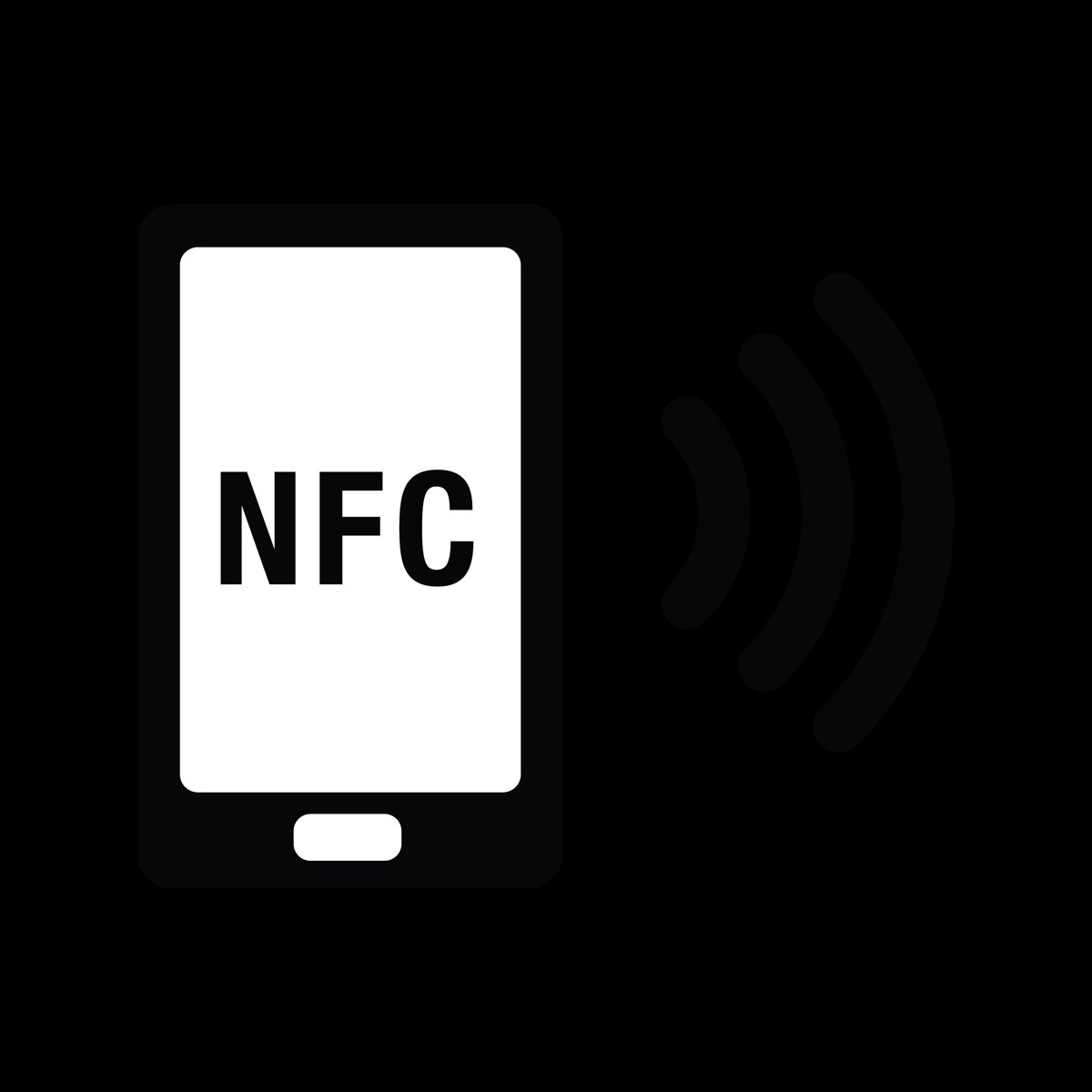 Geofencing
When you are transiting with your phone, then you will have your cellular connection managed between towers. More specifically, the text message marketing systems will use your location in order to push text messages to only those devices that are within a specific region, which is known as SMS Geofencing. This technology is not totally precise.
However, it still is useful to make sure that your message is only sent to the target audience you need at the time you would like to.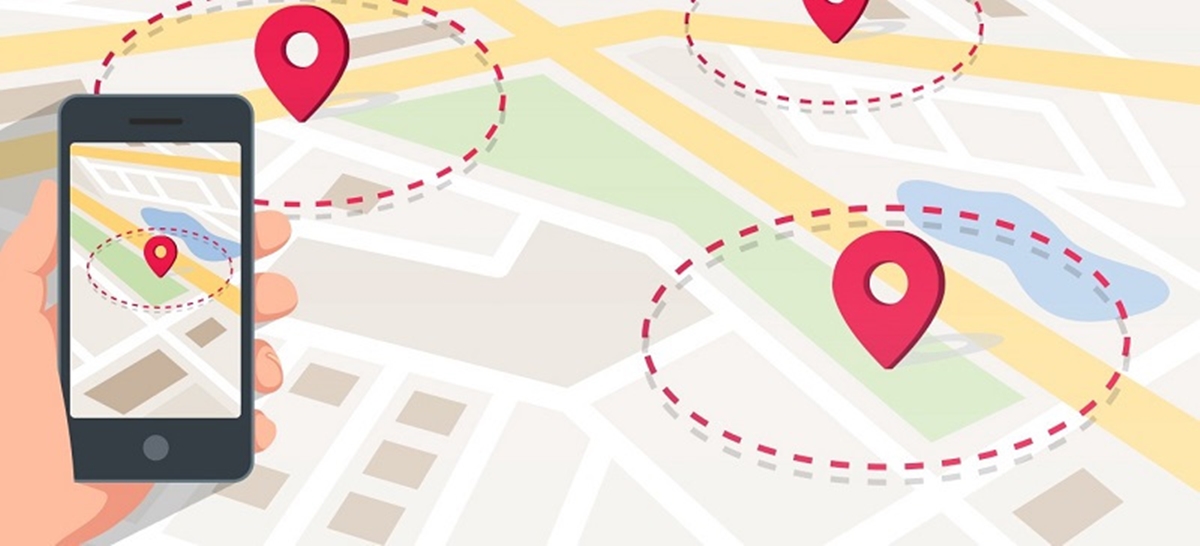 Bluetooth
Beacons can be used by retail locations to connect with your smartphone. Typically, there is a mobile application that allows technology and permission to be requested. Via Bluetooth, you will be able to push your content to serve local websites from WiFi, utilize the beacon as an Internet access point, act as a Captive portal, as well as provide interactive services and operate with no Internet connection too.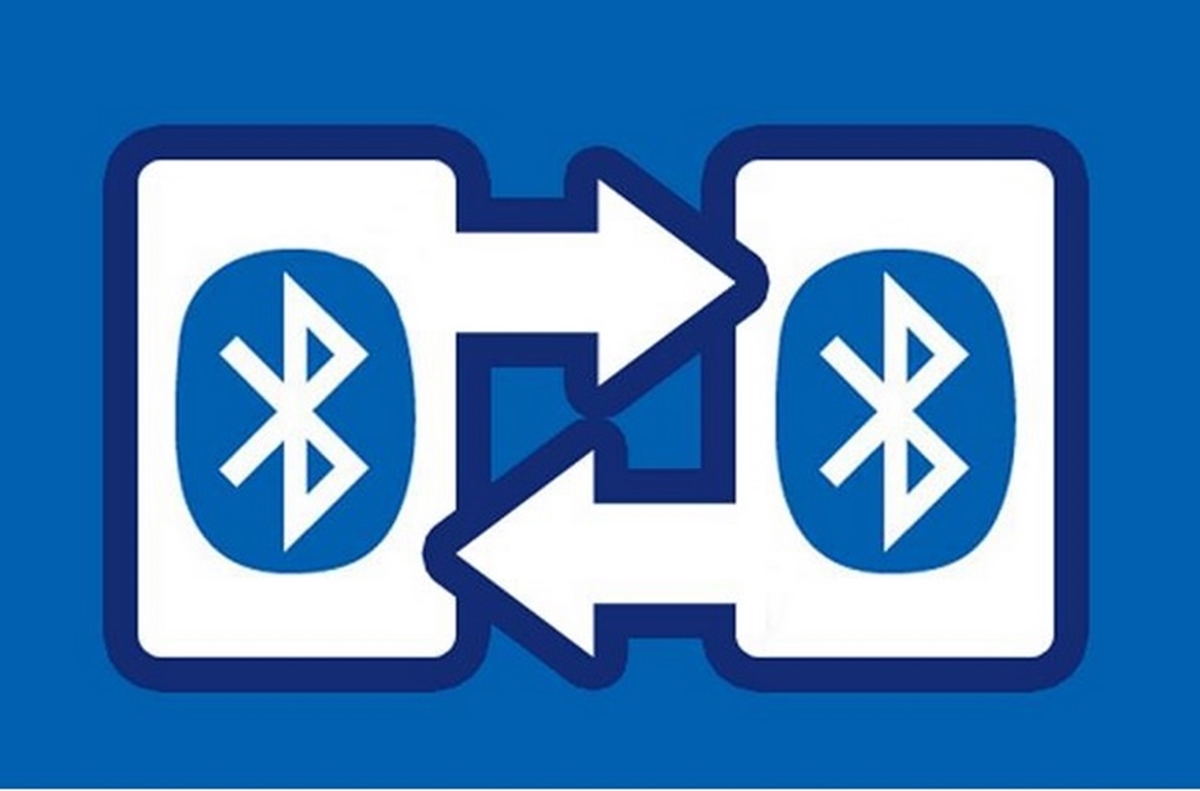 Mobile Browser
Mobile Browser is when the internet-enabled device with coordinates, which is enabled by the user. When you visit a company site on your mobile device while being in your proximity of a location, then you will be able to geotarget dynamic content to that person even when they are on your WiFi or not.
Wifi Hotspot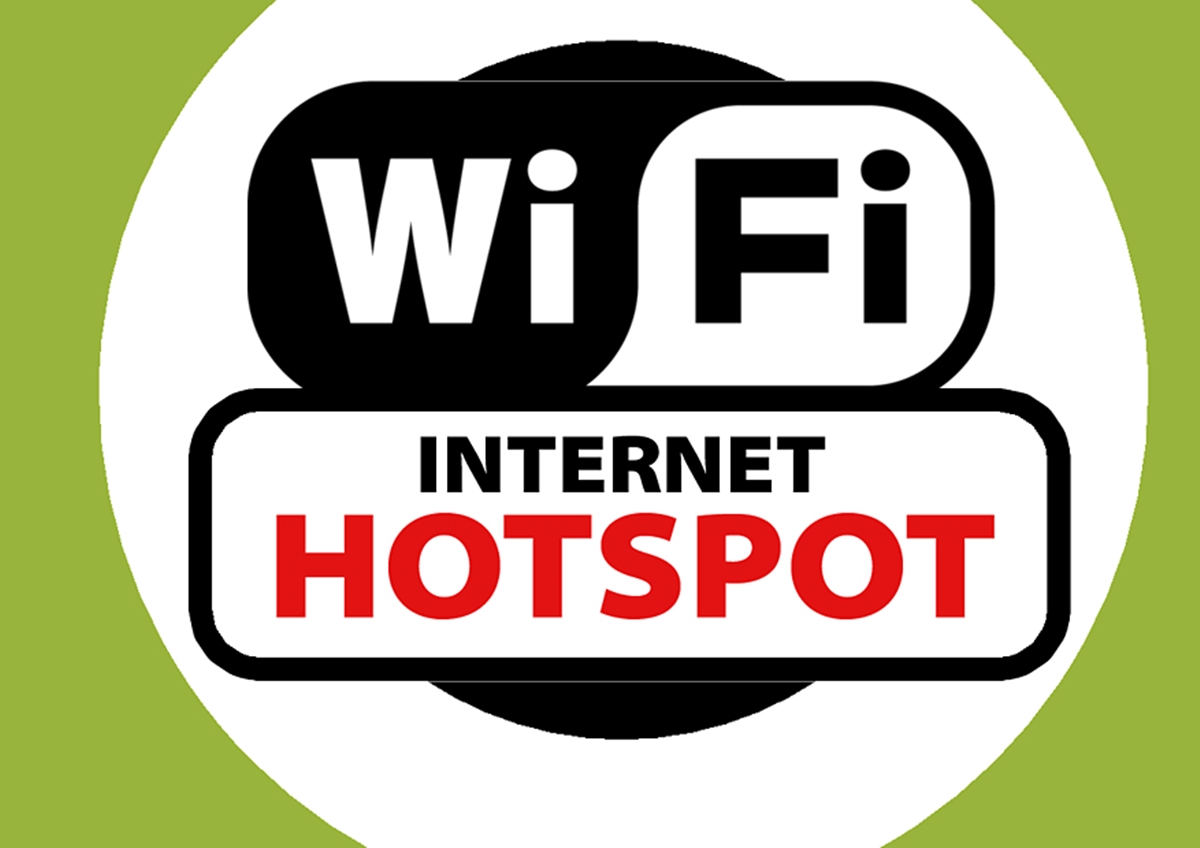 You might have been in this case before, when you logged into an airline connection or even a Starbuck's, then you could see the dynamic marketing content, which is pushed directly to the user via the web browser. That's how WiFi Hotspot does.
Proximity for eCommerce - How to attract more shoppers?
So, you have been going under a long way through this Proximity Marketing articles, but how exactly can it attract more shoppers for you when you are running an eCommerce business? Let's go through the two last sessions below:
Know how Beacon Technology works
Basically, beacon technology enables mobile apps to listen for signals from beacons in the physical world by using the Bluetooth technology and act accordingly. Based on their location, the hyper-contextualized content was delivered to users. Most of the content consisted of beacon communication are advertisements, then they will be sent via small packets of data.
This is one-way communication, which means only the retailers can send message and communicate with customers, and receivers that have the beacon messages on their smartphones can not reply.

The founder and CEO of Swirl - Hilmi Ozguc once said: "Proximity marketing has the power to transform the customer experience, increase brand affinity, and drive sales uplift. Early adopters are seeing remarkable results and generating highly valuable learnings that they are using to optimize future campaigns".
Benefits for Retailers when adopting beacon technology
There are so many benefits that retailers can get while adopting beacon technology. At the most basic level, it helps merchants in generating more tailored experiences for customers, thereby deepening their relationships. There are 5 main ones:
Advertising Tool
Retailers nowadays mostly don't rely on print, TV, and radio advertisements to drive customers into their stores. Instead, they choose to message to shoppers with personalization that makes sense. So, beacon technology will be the source to trigger the ad based on a customer's proximity to the store. As a result, you can troubleshoot some of the physical limitations of brick-and-mortar stores to market at the right time and in the right place.
The Power of Personalization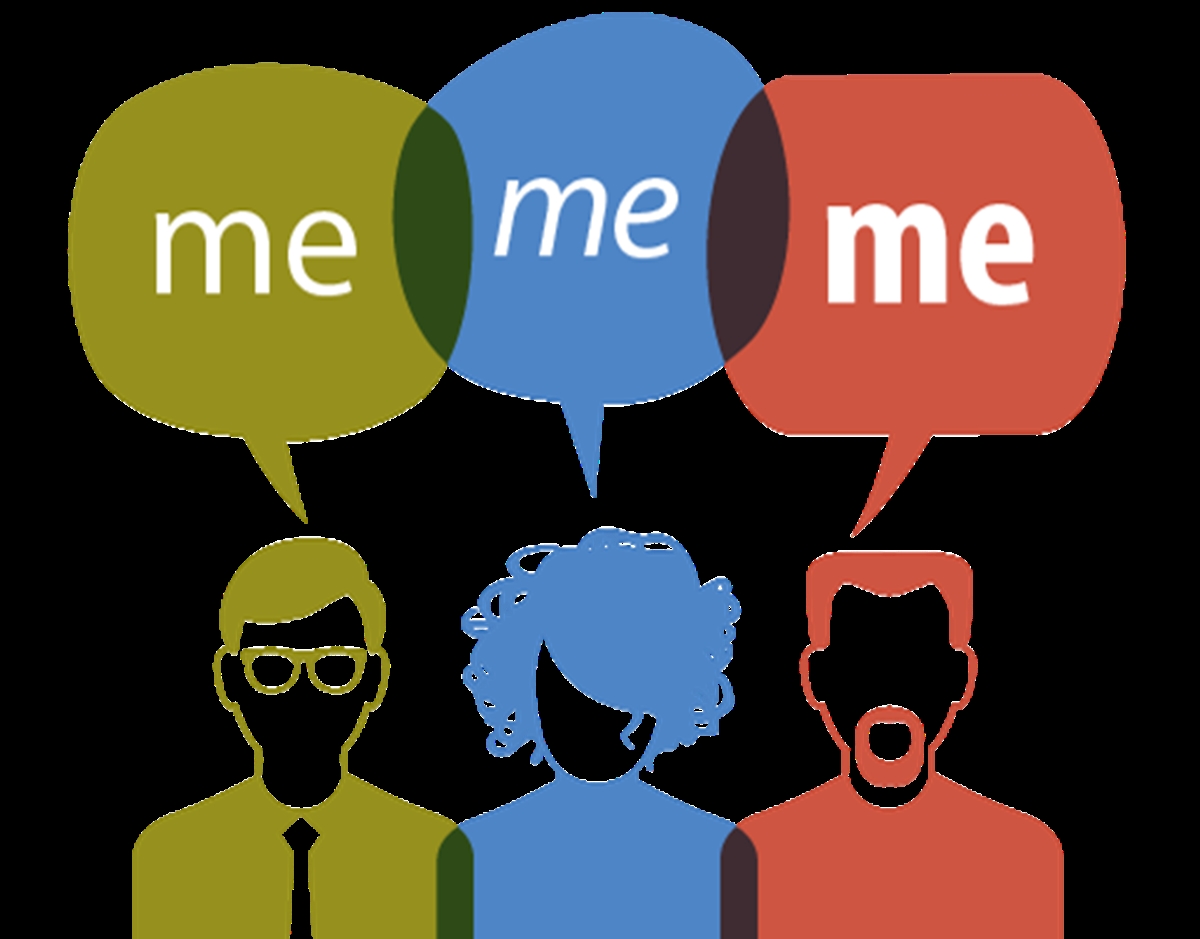 Beacon technology can absolutely help retailers provide customers personal shopping recommendations based on previous purchases in the context of brick-and-mortar stores like some other eCommerce businesses. With this technology, everything from coupons, deals, and product recommendations can be tailored to every customer's preferences and shopping habits.
As a result, you will be able to develop long-term customer loyalty, as well as a more engaging shopping experience. As employing the sales associates can not always be available to help every customer, so personalized shopping through beacon technology can really work in bridging that gap.
Accessing Data
As you can see, tracking shopping habits and preferences enable retailers to access insightful consumer data. For instance, when retailers can look at the day of the week or the time of day that shoppers are more likely to download and use certain coupons to analyze. Consequently, retailers can base on the demographics, and other connecting points, like what other items are purchased on the same shopping trip to make their marketing decisions.
Affordability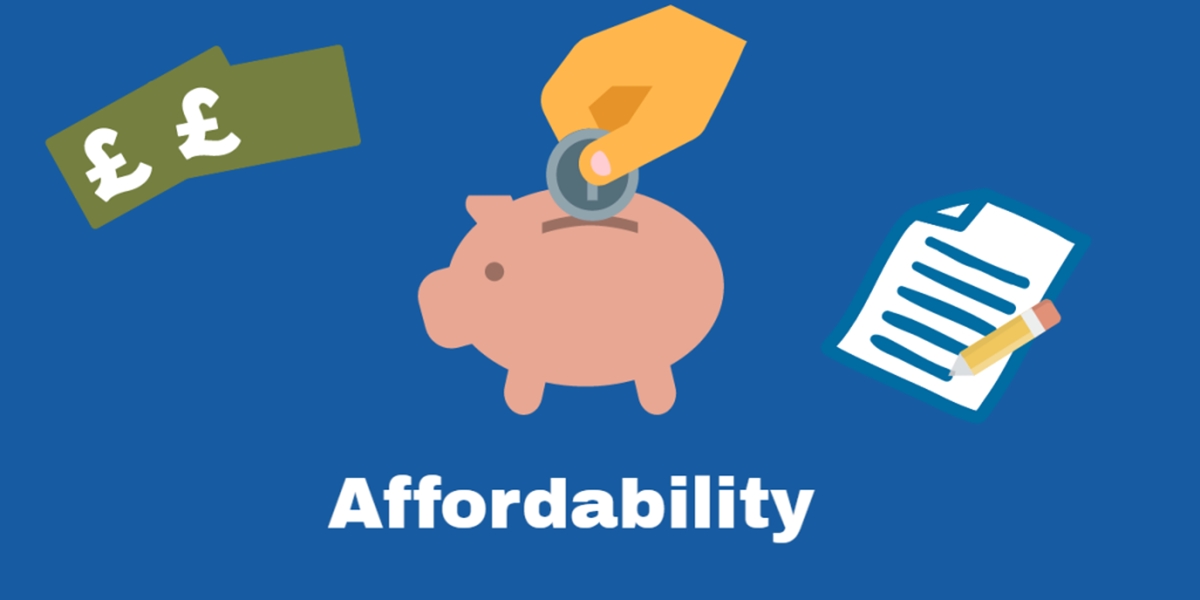 Beacon technology is affordable to adopt for most retailers when compares to some other tech hardware and software. According to Product Mavens, it costs you about 100 dollars for a set of three or four iBeacon transmitters linked to an app and content management system. Beacon technology is considered to be also relatively easy to set up, install, and get on with using, and reduce the risk as well as worthwhile product to try out.
Increase in Mobile App Use
There is a large number of shoppers who download apps to their smartphones and forget they exist. So, with the beacon-triggered notifications, you will be able to make use of it as a reminder to increase interest in utilizing the app. The Product Mavens once claimed that the French retailer Carrefour saw a 400 percent increase in mobile application engagement after the beacons were implemented. Hence, apps can really become more useful and engaging tools for shoppers when retailers choose to leverage beacon technology.
Conclusion
On the whole, proximity marketing can really help in communicating with customers at the right place, at the right time, with a personalized mobile message by bridging the gap between offline and online marketing. Before I wrap this article up, there is something that you should know is that proximity marketing is not only limited to mobile devices, but wearables can do so too.
So, if you are looking for new ways to gain a competitive edge, it is time for you to try on proximity marketing. I hope this Proximity Marketing: How to implement it to drive more customers? today has helped you somehow in making your marketing decision. If there is anything that you want us to explain more, just leave your questions here. We will respond to you soon.
You Might Also Like:
---
Mike is a content writer at Avada, with a love for video games, gadgets, and software. He has been writing about the industry now for over 7 years. He likes to keep up-to-date with the latest software releases. He's also an avid reader, and he enjoys spending time outdoors with family and friends. When he's not working, you can usually find him playing video games or exploring new outdoor activities.
New Posts
Stay in the know
Get special offers on the latest news from AVADA.