Shopify Boost Sales Apps 2021
19+ Best Shopify Boost Sales Apps from hundreds of the Boost Sales reviews in the market (Shopify Apps Store, Shopify Apps) as derived from AVADA Commerce Ranking which is using AVADA Commerce scores, rating reviews, search results, social metrics. The bellow reviews were picked manually by AVADA Commerce experts, if your app about Boost Sales does not include in the list, feel free to contact us. The best Boost Sales app collection is ranked and result in April 2021, the price from $0. You find free, paid Boost Sales apps or alternatives to Boost Sales also. The Top 50+ Shopify Free Apps for Every Store.
19 Best Boost Sales Apps for Shopify
Here is a list of 19 best Shopify Boost Sales apps:
AVADA Email Marketing by Avada commerce
Among many email marketing app, AVADA Email Marketing is the most outstanding and reasonable solution for any Shopify merchant that aim to convert their customers and build long-life customer relationships. Designed to optimize Abandoned Cart cammpaigns, AVADA Email Marketing follows up your visitors and reminds them to continue their purchase quickly.
With an user-friendly interface, AVADA Email Marketing is simple to use for even non-technical people. And for who have no ideas on designing, the app does support email templates that are proven to work well and ready-to-run right away.
Moreover, you can easily manage your contacts with automatic data synced from your Shopify store. Segment them and target specific segments for your emails will help you get the best results possible. Install AVADA Email Marketing for fee, why not?
Highlight features
Cover lost sales with Abandoned Cart Email automation
Welcome emails to new customers, new subscribes, unsubscribers
Drag and drop email builders for non-tech people
Ready-to-use email templates
Stunning Spin-to-win & Popup to collect leads easily
Price: Free
Rating:5.0 / 5
Product Review ‑ Photo Reviews by Avada commerce
Photo Review by AVADA Commerce is a great app that supports online stores to increase trust and boost conversions by displaying the customers' photo reviews of the products.
Text reviews are necessary, but adding a real photo of your products to the review will strengthen the authenticity and incredibility. AVADA Photo Reviews will enable and stimulate your customers to leave reviews with one or multiple self-taken photos of your products so that there will be a collection of trustful and vivid reviews for the next buyers to refer to. The photos customers upload to your review section will not be affected in quality or sizes so that you don't have to worry about the different customers' photo reviews that will destroy your site performance and look. You can confidently place a review section on any page on your website.
What's more, the app supports a friendly review reminder. Customers might forget or just don't want to write a review after purchasing, so this review reminder will be an effective solution to help you collect the reviews without annoying and pushing them. There are two ways of using a review reminder, one is on-site review forms, and the other is through follow-up emails. With follow-up emails, you can use eye-catching pre-made templates to attract customers and persuade them to leave reviews or request additional photo reviews.
An advanced report will assist you in tracking customer reviews and reminder emails. It provides you with reviews listed based on customers, products, and ratings, while the reminder email report will let you know the total emails sent, email opened, and reviews written.
AVADA Photo Reviews makes your customer review section more reliable with photo reviews, which is one of the most effective way to tell customers about your products and encourage them to make payment.
Highlight features
Upload various photo reviews
Flexibly display review section anywhere
Use review remider via on-site forms or follow-up emails
Keep track of customer reviews via advanced report
Reward customers who leave photo reviews
Price: Free
Rating:5 / 5
AVADA Free Shipping Bar by Avada commerce
Shopify Free Shipping Bar app by AVADA is one of the most highly appreciated app on the market. With unlimited Free Shipping Bar including Announcement Bar, Hello Bar, as well as Promotion Bar, this application will surely help you increase your sales and revenue.
More specifically, AVADA Free Shipping Bar allows you to change the motivating message based on the total cart value of customers. This encourages customers to add more items to their carts to earn the free shipping offers, which would increase your sales significantly. Besides, there are numerous pre-made and ready-to-use templates available. Thanks to the diversity of background images, colors in the templates, you can easily apply them for various campaigns and occasions. Noticeably, all the elements of templates are customizable, which means that you can freely change the templates as you wish.
AVADA Free Shipping Bar will surely be a blast to increase the performance of your store promotion bar. So, what are you hesitating for? Install it now for free and start boosting your sales.
Highlight features
Offer unlimited Free Shipping Bar
Allow applying ready-to-use Free Shipping Bar templates
Change motivating messages according to cart value
Enable adding link and button to the bar
Provide 5 preset positions to display the bar
Price: Free
Rating:4.9 / 5
Consistent Cart by Cart kit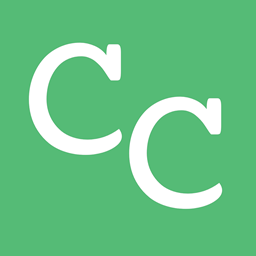 Consistent Cart by Cart Kit is a complete abandoned cart recovery solution that uses multiple communication channels to save abandoned carts. It helps generate more revenue for your store by using Facebook messenger, email, and push notifications to remind your customers about their carts. Without pouring a fortune on Facebook Ads or Instagram Influencers, you can recover millions of dollars monthly for your customers, increase conversions on average 18% and also boost your sales up to 300%. Besides, this app can create nice abandoned cart recovery emails, new account creation emails, and happy birthday emails within a few minutes, which would also make your sales increase. In addition, Consistent Cart can also create a popup which would ask customers for their email address when they add an item to their cart. It allows you to collect customers emails to retarget them at a later time. Install now and start your 7-day free trial to engage more customers back into buying.
Highlight features
Multi-Channel Marketing & Abandoned Cart Recovery
Raise sales up to 300%
Bring into more orders each month
Enlarge the quantity of conversions and reduce unexpected marketing cost
Contain up to 10 individual apps
Double-verify orders to save customers from being annoyed of notification emails
Price: Free plan available. 28-day free trial. Additional charges may apply.
Rating:4.8 / 5
Free Persistent Cart App by Collect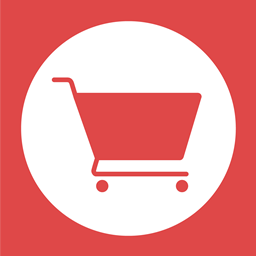 Free Persistent Cart App by Collect is an app which can help you increase your sales and revenue by reducing the number of carts that were abandoned. This app has several useful features which be highly beneficial for you. Firstly, this app can encourage customers to complete their orders across devices. To be specific, when customers log in across multiple devices, for example, a customer has logged in and started shopping on his or her mobile and then logs into your store on his or her laptop later, they will find their cart waiting for them and ready to complete their order. Also, if a customer adds new items to a cart before logging in, they will be offered the option to merge their new cart with their previous one when logging in. Secondly, this app is fully automatic. Just simply install this app, and it will work automatically works in your background, and it will give you information about how many carts were abandoned right after setting up. Install now and starts to experience these features for free.
Highlight features
Enlarge revenue by increasing orders
Easily and automatically install
Install without any fees
Compatible with various devices
Keep customers' cart staying persistent on any devices whenever logging in
Price: Free
Rating:4.5 / 5
Sale All In One by Saio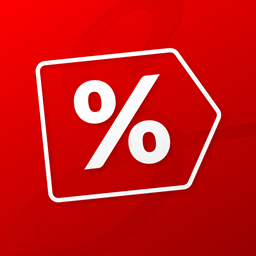 Sale All In One By Saio is designed for all types of businesses who are focusing on sale conversion optimization and inventory management. Thanks to Sale All In One By Saio, you are able to apply sale to the entire store, especially on special days such as festivals, Black Friday, Cyber Monday and so forth. Store's owners can launch and close sales campaigns automatically. You can set specific dates and discounts for each collection, then wait until that day, your store would automatically open a big sale season to attract more buyers. In addition, you are able to offer flexible ranges of discounts among different products and different stores. Moreover, admins can customize the priority. You can use the app for free in three days, after that, you have to pay $ 7.99 per month to use Sale All In One By Saio legally. Why don't you download right now to upgrade your store's service?
Highlight features
Apply sale to the entire store
Launch and close sale campaign automatically
Offer flexible ranges of discounts
Work on all collections of goods
Be ideal for sale season like Black Friday or Cyber Monday
Price: $7.99/month. 5-day free trial.
Rating:3.9 / 5
ShopiMap by Microapps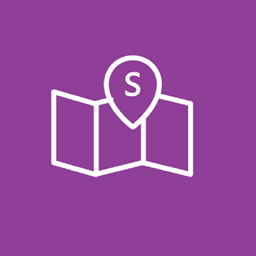 Developed by microapps, ShopiMap is one of the smartest apps which brings you plenty of benefits. First of all, it shows customers your fulfilled orders. This leads to their faith in your products. By viewing what you've sold, they tend to make more orders to get your products. Secondly, this app is totally customizable so that you can make changes to it if there's something unsatisfied. Moreover, it allows you to adjust marker photo to match your shop theme. Particularly, you can change the remarkable region. By using this customizable app, you will find it meet your requirements perfectly. Finally, with this app, you can build your clients' loyalty. Install ShopiMap to experience its utility now.
Highlight features
Show customers your fulfilled orders
Allow you to customize the appearance of the app
Adjust marker photo to match your shop theme
Allow you to change the remarkable region
Build your clients' faith and loyalty
Price: From $27.99/month. 7-day free trial.
Rating:4.6 / 5
Swagify by Genome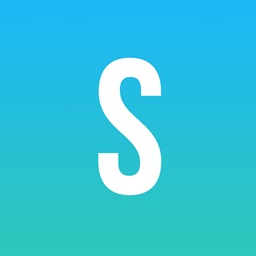 Swagify, which is developed by Genome, is a wonderful application for every Shopify administrator to create many customizable offers and increase your sales. This is an perfect app for you to upsell, cross-sell, and promote your products. Whenever a customer is qualified to get the promotion, Swagify will automatically display a popup that includes free/discounted/suggested products chosen by you. Additionally, there will be a little slide-out drawer to show how much your customers are benefitted from that offer. There are four types of promotion for you to choose from inluding: item based promotions, cart total based offers, buy 1 get 1,and cart page promotion. More importantly, For each promotion, Swagify automatically provides you reports to that you can get more insights about your customers and improve your business. Do not hesitate to install Swagify and increase your sales! Keep in mind that a 14-day free trial is offered for you!
Highlight features
Perfect for people who wants to upsell, cross-sell, and promote products
Allows creating multiple customizable offers for your customers
Displays a popup if a customer is qualified to get the benefits
Provides four types of promotions for you needs
Provides you valuable reports for each promotions
Price: $19.99/month. 14-day free trial.
Rating:4.4 / 5
Shop The Look by Write read software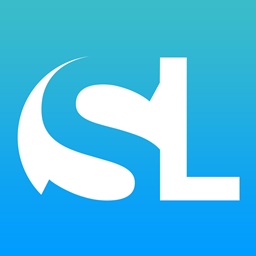 Shop The Look by Write Read Software is a Shopify app that helps you provide personalized, well-tailored recommendations of complementary products that your customers couldn't resist. You could also let customers add multiple items to cart in a single click, and customize the app display entirely to make it best fit your brand. By promoting bundled products, the app boosts your sales and conversion rates remarkably, while at the same time satisfies your customers.
Highlight features
Recommend complementary products that your customers couldn't resist
Promote bundled products
Add multiple items to cart in a single click
Fully customisable to best match your brand with diverse display options and custom CSS
Highly responsive and optimized for both desktop and mobile
Price: $14.99/month. 21-day free trial.
Rating:5.0 / 5
BestUpSell ‑ Sales Pop‑up by App developer group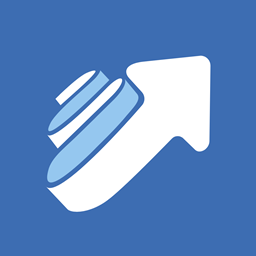 How to increase the revenue and succeed in the marketplace as Shopify is the question that all Shopify store owners are looking for an answer. The best way to maximize their sales and profit is by installing a tool as BestUpSell app. Moreover, to manage customers satisfaction, this app also supports users with multiple highlight features. The Average Order Value (AOV) which is an effective tool acquires the customers to motivate them to buy the products.
As the Shopify store owners enable contributing the beautiful and stunning websites, helping the power of Upsell offers. All the features of this app will support the online sellers to simplify the shopping process; therefore, they can save much time for their shoppers. By the cross-sell launching, the shop owners are easy to maximize their sales. Furthermore, for the new potential customers, they will be attracted to the beautiful and customizable popup. By this app, the users can segment their customers based on their geographic locations.
In addition, this app is not only simple but also effective for any online sellers with additional functionalities. The shop owners will more easily achieve their success with high-quality pre-oder service, and different variations for their products.
Highlight features
Support to upsell after checking out
Launch cross-sell group
Provide beautiful and customizable popup
Create bundle offer
Target the geographic location
Price: $5/month. 7-day free trial.
Rating:5.0 / 5
Qikify Smart Bar by Qikify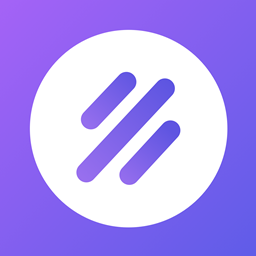 Qikify Smart Bar is an app which allows you to take advantage of the top announcement bar to promote your products. More specifically, you can use this app to create announcement bars within a few minutes. These bars have pre-designed templates with various themes, and you are free to customize them to suit your store. You are able to add your products, message or countdown timer to the announcement bar. Besides, you can recommend a collection related to the product that your visitor is viewing, which would help incentivize the upsells. Also, by putting detailed customer review on the announcement bar, you can build the trust with new customers, which would encourage them to buy products from your store. So what are you waiting? Install now to start promoting your products with flexible top announcement bar today.
Highlight features
Display products, message, countdown timer on announcement bar
Recommend a collection related to the product which is viewing
Target customers from a specific source or email campaign
Encourage upsells and reward customers for spending money on cart page
Track the number of views, clicks, closes of each announcement bar
Price: Start from $0/month
Rating:4.9 / 5
Warden by Tabarnapp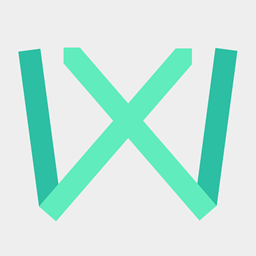 Warden by Tabarnapp is an app which helps you to turn visitors into customers. More specifically, whenever customers have the intent to leave, close tap, switch tap or abandon their shopping cart, this app would give them a coupon to grab their attention and convince them not to finish their purchases. This would decrease the number of abandoned shopping carts significantly. Besides, if the customers agree to stay on your site a bit longer, they would be automatically rewarded with a discount. This, as a result, would ensure that your customers will not leave your store without buying anything. Also, the popups are fully customizable. You can easily edit the styles, customer-side texts, favicon or tab color to suit a specific sale. So what are you waiting? Install and start your 7-day free trial now.
Highlight features
Display exit discount popups when customers intent to leave
Enable various animated tab titles at the same time
Allow changing your favicon and tab color for a particular sale
Allow editing popups' styles and customer-side texts
Reward customers with a discount if they agree to stay in your site
Price: From $4.99/month. 7-day free trial.
Rating:4.7 / 5
Cashback Rewards Program by Webplanex infotech pvt ltd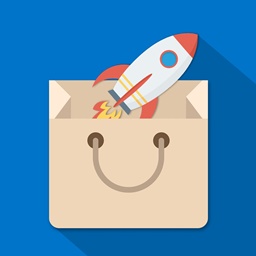 The Shopify marketplace is one of the most competitive markets for online sellers. It is essential for any online traders to empower their stores as well as attract visitors with suitable strategies. One of the most effective tools to motivate the customers to purchase more is cashback rewards to give the customers the reason to repeat their sales. And the Cashback Rewards Program Shopify app is a useful tool for the store owners to boost the customer's engagement. By assigning the cashback to on sale products, the users can push the visitors to come back their stores and make the orders. Besides, with the unique templates, this app allows the store owners to show their products with the most beautiful ways. Last but not least, it is easy for the users to install this app within a minute because of the one-click installation feature.
Highlight features
Create the individual timeline for each visitor
Divide the customers into over 28 segmentations
Automatically send one-off and automated email campaigns
Easy to track the customers and their orders
Support to manage the convention
Price: From $9/month. 7-day free trial. Additional charges may apply.
Rating:4.3 / 5
Bulk Add to Cart by Capacity web solutions pvt ltd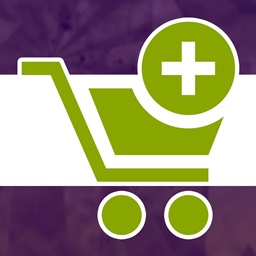 If your customers want to buy multiple items at a time, then Bulk Add To Cart is your needy solution. Like its name, Bulk Add To Cart creates an interesting shopping experience for your customers by allowing them to purchase many products and aims at setting up positive online shopping. Besides adding multiple products, your customers can include the cart with just a click. At the same time, they can add the number of each product as well as click Add to Cart button in the bottom or in the top of your product lists. As you can see, Bulk Add To Cart has many available setting selections in the App admin. You can easily install or uninstall the app without having any trouble. In addition, no coding skill is required and you can simply assign Multiple Addtocart temples to your different collection from the Admin store.
Highlight features
Promote shopping experience
Avoid browsing through product pages separately
Opt for many setting selections
Include many products to a cart
Allow inserting quantities for each product in product list view
Price: $29 one-time charge
Rating:5.0 / 5
MultiBuy Checkout Booster by Anncode solutions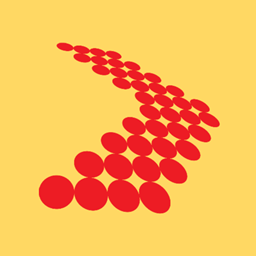 MultiBuy Checkout Booster app by Anncode Solutions is an effective solution to help customers to fasten their purchases in Shopify stores. By the outstanding features, the apps support customers to make the transaction more quickly and easily. For example, the buyers can select items to cart right from collection and search pages without going to the product pages. Moreover, this app also allows the shoppers to buy the products with a large quantity by Shopify Checkout booster tool. Therefore, the store owners can increase the customer rate as well as the satisfaction. Finally, the users can save a lot of time to manage their store because this app is easy to install and use for anyone who has not much knowledge in coding.
Highlight features
Quick add items from collection and search pages
Provide the one-click checkout
Select quantity from collection page
Show the out of stock message
Vary the images for the variants selection from search page
Price: Free
Rating:5.0 / 5
Boost Sales‑ Upsell Cross‑sell [Discontinued] by Beeketing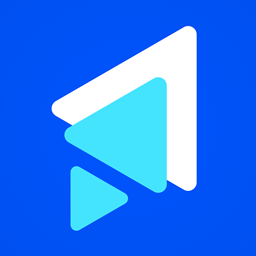 The app which is useful to increase the sales and conversion in Shopify stores is Boost Sales Upsell Cross-sell. Developed with the best technology, this app provides the shop owners with the optimum sales as well as customer satisfaction. For example, one of the best features is a popup which is an effective tool for customers to add more items to their cart and the suggestions about relevant products. Moreover, by Beeketing Artificial Intelligence, it is easy for the store owners to search which products they want and recommend them the top lists. In addition, when the customers want to finish the transaction by clicking the Check Out button, this app will display more items they might want to add before this step. Last but not least, this app also allows the customers to preview the products by Quick View and is responsive to different devices.
Highlight features
Provide smart coupon popups to boost the sales
Allow the shoppers to keep selling with upsell in the last minute
Automated product suggestion with the machine learning technology
Enable product preview with Quick View
Allow importing CSV files
Price: From $30/month
Rating:4.7 / 5
Product Promoter by Appify commerce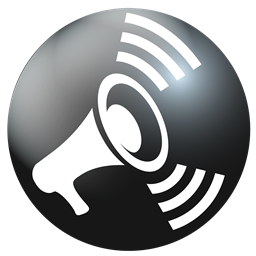 Product Promoter by Appify Commerce is a Shopify app designed to provide you a unique and creative way to boost sales of desired specific products. The app does this by helping you promote new, upcoming, discounted or desired products on a promotion bar with a few simple clicks. These promotion bars are highly customizable. You could directly add a product to the promotion bar with minimum quantity. Also, the app provides you with analytics of the effectiveness of your promotion bar so that you could always keep track of how well things are doing.
Highlight features
Promote new, upcoming, discounted or desired products with a few clicks
Manage where to place the products on promotion bar
Fully customizable promotion bar
Directly add product to promotion bar with minimum quantity
Provide analytics of the effectiveness of your promotion bar
Price: Start from $0/month
Rating:0.0 / 5
Pro Bar Maker by Troosoft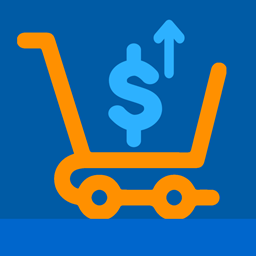 Pro Bar Maker by TrooSoft is a Shopify app designed to help you display free shipping and promotion bars on your store. Email sign-up bars could be displayed along with promotion and offers for better click rate. These emails will automatically be collected by the app and saved for later remarketing. You could choose to display these bars in specific countries, ad channels for different users, as well as customize your own bar types. The app also allows you to create a bars playlist with the most frequently used bars.
Highlight features
Display free shipping and promotion bars on your store
Display email sign-up bars along with offers
Display bars in specific countries, ad channels for different users
Use the app's beautiful templates or customize your own bar types
Create bars playlist
Price: $6.99/month. 10-day free trial.
Rating:0.0 / 5
BuzzFinder by Strategic feed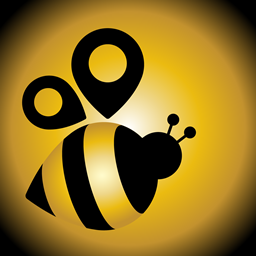 BuzzFinder developed by Strategic Feed can help you redirect the customers to hot-selling products in their region in order to boost up your sales. BuzzFinder can help detect and promote the trending products in any country and use the advanced drilling to go down to city level. As any topic, even or phenomenon raises and attracts the customers' attention, the app can detect and link them with your own page or collections of products. It means that you can use Buzz words to catch some of the seasonal events as well as trending products. Also, the app can showcase variations of the same product collections or pages based on the admin's location or their attention. Take note that BuzzFinder also customizes your pages or catalog of products by regions and the app can make use of what can affect customers mostly to help increase the conversion rates.
Highlight features
Enable to redirect customers to hot-selling products
Detect and find out trending products
Enter Buzz words to pages or collections
Showcase generated content to customers
Customize product catalogs and page based on region
Price: From $7/month. 3-day free trial.
Rating:0.0 / 5
How AVADA.io ranks Shopify Boost Sales apps list
These above 19 Boost Sales apps for Shopify are ranked based on the following criterias:
The ratings on Shopify App store
The app's rank on search engines
The prices and features
The app provider's reputation
Social media metrics such as Facebook, Twitter and Google +
Reviews and assessment by AVADA.io
Top 19 Shopify Boost Sales Apps
Special thanks to all vendors which contributed the best 19 Shopify Boost Sales apps. We honestly recommend you to give every app above a try if possible. We create Shopify apps review series with the aim of helping Shopify online stores find the best Boost Sales for their website. All of the information on the review (including features, description, prices, and links) is collected from the vendor's website or their own published page/ selling channels.
The list of the 19 best Shopify Boost Sales apps is kept up-to-date on a regular basis by our team. Please feel free to reach us out if you have any questions related to this app review.
Don't see your app on the list? Wanna contribute more content to this review? Contact us
People also searched for
shopify boost sales apps

boost sales apps for shopify
top boost sales app for shopify

top shopify boost sales apps