Shopify Bulk Discounts Apps 2021
10+ Best Shopify Bulk Discounts Apps from hundreds of the Bulk Discounts reviews in the market (Shopify Apps Store, Shopify Apps) as derived from AVADA Commerce Ranking which is using AVADA Commerce scores, rating reviews, search results, social metrics. The bellow reviews were picked manually by AVADA Commerce experts, if your app about Bulk Discounts does not include in the list, feel free to contact us. The best Bulk Discounts app collection is ranked and result in April 2021, the price from $0. You find free, paid Bulk Discounts apps or alternatives to Bulk Discounts also. The Top 50+ Shopify Free Apps for Every Store.
10 Best Bulk Discounts Apps for Shopify
Here is a list of 10 best Shopify Bulk Discounts apps:
Discount Code Generator by Avada
Not be able to create coupon codes in bulk can be a time-consuming and effort-waisting problem for any online store owner who wants to motivate purchases and expand cart value. With Discount Code Generator app, AVADA provides a smart solution for this issue, helping many Shopify admins to generate thousands of codes series within a few clicks.
It is quite easy to generate a set of random codes by pattern. First, you need to assign the existing discount on your store before entering the number of codes you want to get. Then, choose the general code pattern from the suggested list to complete the generation process. Significantly, this thoughtful app also allows you to import your existing codes to any discount campaign, making sure these campaigns run smoothly.
This app is totally free of charge and you can get lifetime updates from AVADA team.
Highlight features
Create bulk random codes by pattern
Import codes
Support code sorting
Mange codes pools
Code pool summary
Price: Free
Rating:5 / 5
Bold Quantity Breaks by Bold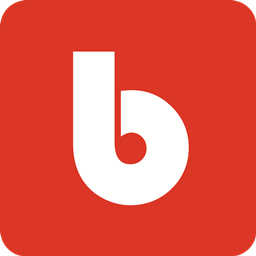 Bold Quantity Breaks by BOLD is a Shopify app that helps you create unlimited number of quantity-based discounts. With its flexible tiered pricing, the app allows you to customize everything, for example, letting your customers receive a quantity break provided that they buy a certain number of a specific product or its variants. The app also helps you apply discounts and quantity breaks in bulk, as well as display a bar on your cart page that shows shoppers the amount they save when buying in great quantity."
Highlight features
Unlimited quantity-based discounts
Flexible tiered pricing
Apply discounts and quantity breaks in bulk
Display a bar on your cart page that shows shoppers the amount they save when buying in bulk
Fully customizable
Price: $20/month. 14-day free trial.
Rating:4.6 / 5
Unlimited Bundles & Discounts by Revy apps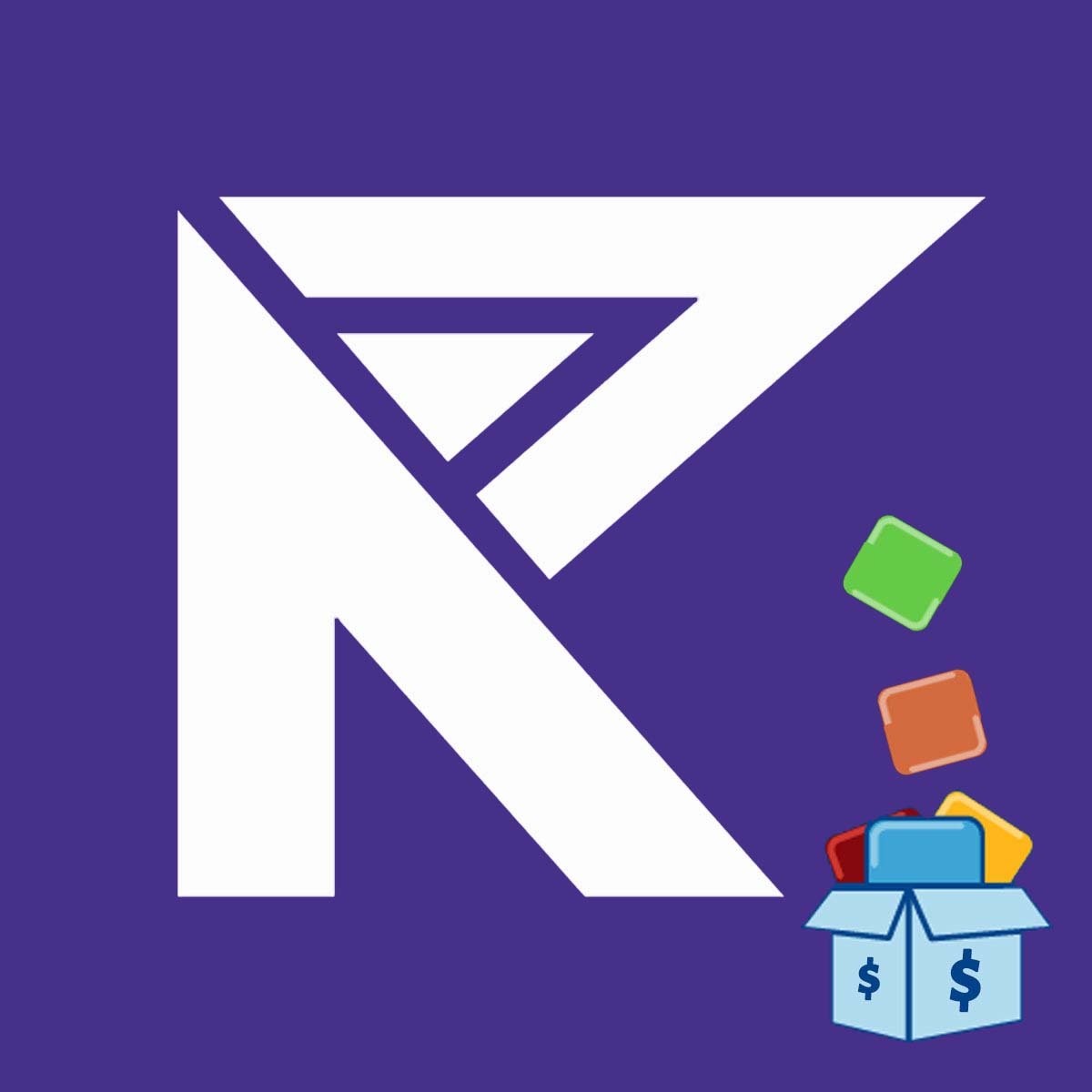 Revy Apps agency with the best team has developed many useful apps for international Shopify online sellers. The apps of Revy Apps contributed to the Shopify store owner's success a lot. One of the most effective apps that the online sellers can install for their shops is Unlimited Bundles & Discounts. This app will be a perfect tool to increase the customer's satisfaction as well as sales.
The reason why this app is a powerful tool is that it has a lot of outstanding features. The first feature is an automatic installation or uninstallation. Moreover, this app can work fluently with multiple inventory apps. In particular, Unlimited Bundles & Discounts can create multiple sales and discounts at once and customize their discounts. Therefore, it is possible for the app users to save a lot of time as well as increase conversions.
The mobile-friendly feature also supports the Shopify shops ro display beautifully in different screens such as mobile or tablets. This app enables helping the online sellers a lot because there is no need to sync inventory or change code when creating more discounts in these shops.
Because online sellers love discounts, Unlimited Bundles & Discounts app is what all the Shopify store owners should consider applying to their shops. With this amazing app, it is easy for the Shopify store owners to motivate their customers to buy more and more products because of a discount.
Highlight features
Provide multiple sales and discounts
Support to sell many items at once
Install and uninstall automatically
Easy to work with any inventory apps
Support multiple currencies
Price: Free plan available
Rating:4.7 / 5
Bulk Discounts by Space squirrel ltd.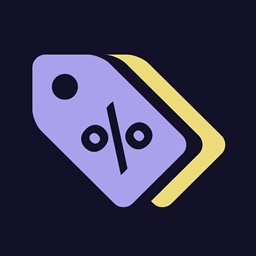 Bulk discount is one of the hottest app developed by Space Squirrel in the field of marketing and sales. With the app, you can make up to 25,000 thousand coupons at a time, and the pool of these discounts will be distributed to customers when they visit the site. The app runs on three basic steps: generate discounts with few second processing, then you click on any codes and convert it into CSV file, and manage the codes by accessing to Shopify Admin Account. In general, bulk discount is a great tool in making discount codes become available to each merchant, hence the purchasers are likely to come back your store; profits, accordingly increase also. To evaluate the effectiveness of your shop, the admins can go to the dashboard to see statistics and trends recorded within a day, which assists you in changing marketing strategy to attract more buyers. The app is totally free to install. You don't need to pay any amount of money but can boost your sales. So, download and use the app now!
Highlight features
Produce thousands of codes
Keep loyalty customers
Boost sales revenue
Manage the number of orders
Install freely
Price: Start from $0/month
Rating:4.2 / 5
Bulk Discount Manager by Spurit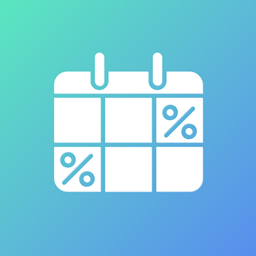 The SpurIT company has developed a Shopify app called Bulk Discount Manager which helps the Shopify store owners influence their business by adding more discount codes on their stores. This discount app can save much of Time for you on installing and increasing the sales. Besides, it integrates with many other Shopify apps, so the store will be more powerful.Moreover, the users enable adding more discounts on the selected products in the customer's cart. More importantly, the discount information will be displayed on your page whenever the visitors click any products. In addition, this app allows the store owners to add more icons to the live chat without paying anything. Therefore, the conversation rate will be increased, and then the sales also sharply go up.
Highlight features
Provide more discounts for a bulk discounts
Create sales by collection
Support the live chat
Manually customize theme
Display the special sale badge
Price: $18.95/month. 14-day free trial.
Rating:4.6 / 5
Quantity Breaks Now by Website on-demand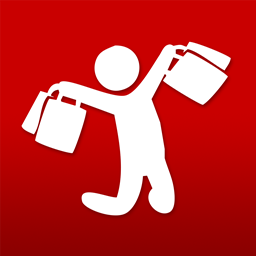 Quantity Breaks Now by Website On-Demand is a must-have Shopify app for offering volume pricing to your customers. The app allows you to instantly add quantity breaks and tiered pricing to any product or collection on your store. Quantity Breaks Now boosts your revenue by incentivizing your customers to add more to their carts. As shoppers buy more, they unlock higher discount tiers you pre-set.
Highlight features
Works Out-of-the-Box
Apply quantity-based breaks in bulk
Upsell customers on cart page
Display both fixed amount and percentage discounts
Show customers how much they are saving
Price: $14.95/month. 7-day free trial.
Rating:4.8 / 5
Quantity Breaks & Discounts by Spurit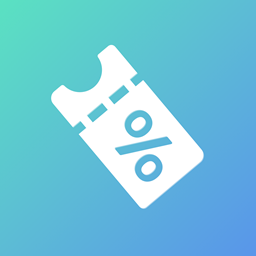 Quantity Discount app is one of the most efficient apps in the SpurIT. This app provides the different features that help the Shopify store owners create Discounts and attract more customers. Moreover, it is easy for the users to install and integrate with other tools for your shops just by a click. In addition, this app also allows the shop owners to increase the sales and advertise more effectively. More importantly, there is the main feature which simplifies the checkout process by motivating the customers to buy more. All the discounts codes are informed on the page with a pop-up window to any visitors. The customers will be reminded again when they come to the products cart. Last but not least, there are multiple items are made via a tiered pricing scale.
Highlight features
Provide quick bulk update
Fully customizable break bar
Easy to set up the discount rate
Fully friendly app
Require no product duplicates
Price: $19.95/month. 14-day free trial.
Rating:4.5 / 5
Bulk Discount Code Generator by Seguno software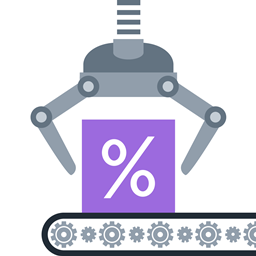 Known as one of the most powerful apps from Seguno, the Bulk Discount Generator app is an effective solution for any online traders who want to increase their own business by discounts. This app allows the Shopify store owners to import numbers of discount codes into Shopify store without wasting time and effort. Moreover, it is easy for you to install this app, everything you need do is a click. In addition, it provides the users the ways to encourage the customers by adding the unique codes automatically to their carts. Besides, the shop owners are able to filter out customer's demands to support the customers in real time. Last but not least, all the features of this app are customizable so the users enable making it on their own.
Highlight features
Save time and cost
Provide Pop-ups and other marketing emails
Use the unique codesand sharing sites easily
Provide the Cart and browse abandonment
Generate sets of unique discount
Price: Free
Rating:4.9 / 5
Simple Bulk Price Editor by Fully loaded apps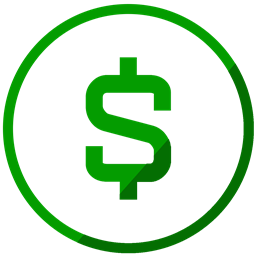 Considered as one of the most solutions for the Shopify store owners to update their store products information, the Simple Bulk Price Editor and Scheduler app can help the online sellers change and customize their store easily. Especially, this Simple Bulk Price Editor app can edit the prices for many products. Therefore, it can save a lot of time as well as money for the store owners. Besides, it is also easy for them to find any product through several different filters by one click. Moreover, the admins can preview the products in different sections. Or select and customize any of them where the products have to be updated. In addition, this app allows the shop owners to apply the price change according to the schedule. It means that admins just need to choose what products they want to change, then determine when the products will be changed and how long.
Highlight features
Edit prices for a bulk of products at once
Provide two elaborate themes
Create the quality background
Integrate with Google Analytics and Google Ads
Support the display configurable scope
Price: $4.49/month. 7-day free trial.
Rating:5.0 / 5
Bulk Products Discount by Dynamic dreamz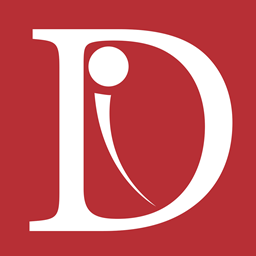 There is a FREE app that brings you many competitive advantages is called Bulk Product Discount. Developed with the outstanding features for increasing the traffic and profit. This app has a lot of many helpful features which any Shopify owners want to have such as multiple types of discounts depending on the typical products, showing the discounts on the pages, etc. Moreover, with the special feature is on-off button, this app also allows the customers to add or delete the products in the selling carts. Furthermore, there are many customizable themes which help the users to design their own stores on their own. Such as a useful tool, this app offers the store owners to increase sales by giving the customers the best shopping experiences. Last but not least, you enable generating discounts for products by click on Create Discount.
Highlight features
Generate many discounts for one selling carts
Manage the discount easily
Quickly create the products discount within some seconds
Support the customers in real time
Enable Applying/Removing any discount list
Price: Free
Rating:1.0 / 5
How AVADA.io ranks Shopify Bulk Discounts apps list
These above 10 Bulk Discounts apps for Shopify are ranked based on the following criterias:
The ratings on Shopify App store
The app's rank on search engines
The prices and features
The app provider's reputation
Social media metrics such as Facebook, Twitter and Google +
Reviews and assessment by AVADA.io
Top 10 Shopify Bulk Discounts Apps
Special thanks to all vendors which contributed the best 10 Shopify Bulk Discounts apps. We honestly recommend you to give every app above a try if possible. We create Shopify apps review series with the aim of helping Shopify online stores find the best Bulk Discounts for their website. All of the information on the review (including features, description, prices, and links) is collected from the vendor's website or their own published page/ selling channels.
The list of the 10 best Shopify Bulk Discounts apps is kept up-to-date on a regular basis by our team. Please feel free to reach us out if you have any questions related to this app review.
Don't see your app on the list? Wanna contribute more content to this review? Contact us
Comments for Bulk Discounts
---
---
People also searched for
shopify bulk discounts apps

bulk discounts apps for shopify
top bulk discounts for shopify

top shopify bulk discounts apps