Best Shopify Booking System Apps
Top 9 Best Shopify Booking System Apps in 2023
9+ Best Shopify Booking System Apps from hundreds of the Booking System reviews in the market (Shopify Apps Store, Shopify Apps) as derived from AVADA Commerce Ranking which is using AVADA Commerce scores, rating reviews, search results, social metrics. The bellow reviews were picked manually by AVADA Commerce experts, if your app about Booking System does not include in the list, feel free to contact us. The best Booking System app collection is ranked and result in December 2023, the price from $0. You find free, paid Booking System apps or alternatives to Booking System also. The Top 50+ Shopify Free Apps for Every Store.
Quick Comparisons of the Best Shopify Booking System Apps
| # | App Name | Vendor | Pricing | Rating | Image | Action |
| --- | --- | --- | --- | --- | --- | --- |
| 1 | BookThatApp | Zetya | Start from $0/month | 4.4/5 ⭐️ | | Get app! |
| 2 | Sesami | Irnux Inc | Free plan available | 4.8/5 ⭐️ | | Get app! |
| 3 | Event Calendar App | Event Calendar App | $14.99/month | 4.2/5 ⭐️ | | Get app! |
| 4 | Events Calendar | inlight labs | Start from $0/month | 4.2/5 ⭐️ | | Get app! |
| 5 | Acerill Appointment Booking | Acerill | $1.99/month. 7-day free trial | 4.0/5 ⭐️ | | Get app! |
| 6 | BookedUp | Promeate | $4/month 14-day free trial | 4.5/5 ⭐️ | | Get app! |
| 7 | Experiences App | Helpful Human | $29/month. 15-day free trial. | 5.0/5 ⭐️ | | Get app! |
| 8 | Booking App | Webkul Software Pvt Ltd | $18/month | 3.0/5 ⭐️ | | Get app! |
| 9 | Timify | SolverCircle | $9.99/month. 30-day free trial. | 0.0/5 ⭐️ | | Get app! |
Top 9 Best Booking System Apps for Shopify stores:
Here is a list of 9 best Shopify Booking System apps:
BookThatApp by Zetya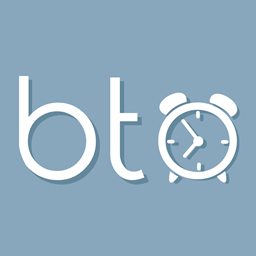 BookThatApp launched by Zetya is known as the seamless Shopify booking calendar. With free plans available, the app allows your customers to reserve time on the business calendar. In fact, you cannot let your customers wait for quote or make them send emails since the app real-time availability can show the dates and times in the product page so that your customers can book or place an order at any time no matter days or nights. BookThatApp possesses user interface designed to adapt various screen sizes or any resolutions, hence, the customers can easily find the product they are looking for. With the app, take note that, you can control and manage your calendar schedule. It means that you can make a decision on the days or times you accept the reservations or even limit some certain days. Don't forget that the BookThatApp supports both free and paid store themes on Shopify, which can help you complete the theme compatibility.
Highlight features
Enable customers to book online
Send emails and SMS to customers
Provide complicated booking as well as payment
Update inventory at once
Set rules for booking time
Price: Start from $0/month
Rating:4.4 / 5
Sesami by Irnux inc
When the E-commerce is boomed worldwide, it is necessary for the IT companies to catch these opportunities to invest more in the apps in the e-market. Developed by the Irnux Inc, Sesami app specialize in the Shopify market. This app is getting more and more popular by its helpful features.
By these outstanding features, Sesami can boost online or in-store business by its scheduling calendar. This tool allows customers to book appointments directly via Shopify. In addition, the Book Me button also so useful for the Shopify store owners to maximize their sales. Sesami is also a helpful tool to leverage marketing advertisement, for example, running Instagram advertisements. It is easy for admins to use this Shopify app by the UI/UX integration. Moreover, the Shopify store owners also can schedule the customer's payments based on the store owner's preference.
Besides Book Me button, this app also supports different channels to book the appointments such as POS app or mobile app. In detail, on the web or mobile app admin dashboard, the Shopify store owners can support their customers by booking for them. Last but not least, it is possible for the admins to book through Shopify POS directly.
By using the Sesimi app, entrepreneurs can have understood and get over the challenges of selling appointments. Bringing E-commerce to Your Appointment Based Business Sesami was built by entrepreneurs that understand the challenges of selling appointments and running a small business. To help you book appointments for online or offline services, from scheduling to payments in an easy to use the app. Especially, this app is free and available to the users so the admins can cut the cost and still have an effective tool to schedule the bookings.
Highlight features
Notify Shopify calendar to admins and customers
Leverage marketing advertisement
Provide the Book Me button
Easy to schedule the payments
Support the UI/UX integration
Price: Free plan available
Rating:4.8 / 5
Event Calendar App by Event calendar app
If you want customers to take note of your activities, you need a manner to exhibit your occasions in a manner that appears the first-rate. So the Event Calendar App will help you to remind users through the calendar.
It's a lovely, smooth to use dashboard that helps you to construct an occasion Calendar which is ideal for your internet site. Personalize as tons or as little as you like. Add your activities directly to our device or sync with Google, Apple or Outlook Calendars. You can keep your clients updated approximately your activities. Customers can 'subscribe' in your calendar, meaning that your events will seem directly internal in their calendar. An unbelievably easy way to live linked to your customers without being intrusive.
Event Calendar App seems super fit on your computer, tablet and mobile website. It also absolutely adapts to the distance in which you supply it. So let's download it and make a test.
Highlight features
Support to sell tickets to your events
Keep your customers updated events
Fully responsive and adaptable to your store
Users can choose from multiple views
Provide different themes and presets
Price: $14.99/month
Rating:4.2 / 5
Events Calendar by Inlight labs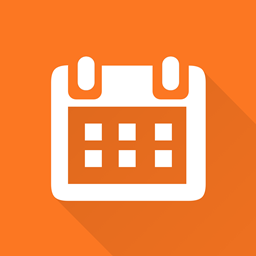 Events Calendar app run by inlight labs can show a beautiful calendar on your online store. With just one click, you can include an event calendar to your site and send your customers information about the next events. You can insert events with links, images or "save event" button, etc. Additionally, you can manage all of your events in Eventbrite, Outlook or Googlesince the app connects with your external calendars and show all events automatically. Take note that every calendar is fully customized with the color, fonts, and design to help match your website perfectly. You can show up to five events at no cost and select from more than 30 different languages. If you want to be supported by multiple languages, you had better contact with the app team for that.
Highlight features
Inform customers about upcoming events
Synchronize with multiple external calendars
Customize calendar attributes and layout
Over 30 languages are supported
Add images and link to events
Price: Start from $0/month
Rating:4.2 / 5
Acerill Appointment Booking by Acerill
With the development of Shopify marketplace, there are more and more Shopify apps created to serve different purposes of online sellers. One of the difficulties of the booking shops is supporting their customers in the booking. This app Acerill Appointment Booking is designed by Acerill agency with the most experienced experts in Shopify. This app is suitable for multiple-purposes stores such as Sports facility booking, Salons or Home services.
With these functinalities of this app, the customers will have the best experiences. For example, on the storefront, the calendar will be shown so that the visitors can choose the best date for their bookings. In addition, this app helps the users to manage the customer's appointments effectively by Google Calendar without requiring a payment. Acerill Appointment Booking is also a useful tool to build a booking store with the blending store design.
Other features that help the admins are mobile-friendly and configurable notification emails. By this app, the Shopify store will be displayed perfectly in the mobile. Moreover, the Shopify store owners enable sending information to the customers by notification emails which can help them to boost the covention rate. Besides, this app can be used with different functionalities such as Google Drive, MailChimp, etc because of the integration with Zapier.
Highlight features
Display calendar on the storefront
Support to displaying on mobile
Enable managing with Google Calendar
Create configurable email to confirm with customers
Easy to utilize in different calendars
Price: $1.99/month. 7-day free trial
Rating:4.0 / 5
BookedUp by Promeate
Promeate which is a famous agency in Sydney, Australia has developed many useful Shopify apps. One of the best apps for booking system is BookedUp. It allows the Shopify store owners to leave the booking popups that helps them to maximize their sales. Moreover, this tool is so effective for the Shopify buyers to book a call, a class or a meeting directly without coming to the website.
One of the highlight features of this app is that the Shopify app users can add the individual as well as shopping events in this app and this app will send the notification for admins. This app integrates with both Calendly and Acuity so that the app users can have an unlimited popup widget from the Calendly and Acuity functionalities. In addition, it is a simple & powerful booking popups by creating the booking buttons, which allows admins to leverage the sales effectively. Moreover, the Shopify store owners can choose to locate this buttons anywhere in their sites.
Besides, there are two versions of Calendly.com that admins can choose such as free or premium ones. Therefore, this BookedUp app also includes double booking protection, timezone detection, group events, etc.
In conclusion, although BookedUp has many advantages, it is not a booking service on its own. Therefore, it is necessary for the Shopify store owners to separate booking service by Calendly or Acuity functions. However, these functions do not support payment via Shopify shopping cart.
Highlight features
Support the customers to book directly on the website
Utilize for both Calendly and Acuity Scheduling
Provide the free and premium versions of Calendly.com
Create booking buttons to maximize the sales
Easy to add the events into Shopify
Price: $4/month 14-day free trial
Rating:4.5 / 5
Experiences App by Helpful human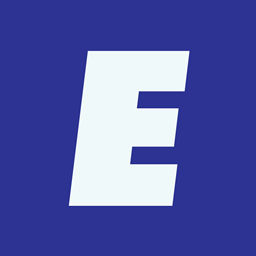 Experiences App run by Helpful Human is known as an app for integrated tickets, classes, tours, and events. As you can see, the app enables you to handle and host classes, events or tours from your Shopify's e-commerce system. In fact, the app helps create dates and times for the Shopify stores and update the availability for each booking. Take note that cancellations and changes can be reflected in your customers' experiences. You can generate a new page with unique layouts to prevent from the theme conflicts as well as make a booking for the customers. As your customers create their first booking, they will get emails and an automatic reminder one day before the events take place. Don't forget that your experiences pages can be fully customized and the app team will offer support any store owners who are looking for changes. With the app, you can feel free to ask questions, propose ideas, and give complains via the app's support channels.
Highlight features
Work with current customers to use all tools in store
Grow users' customer value
Customize store themes
Generate new pages to prevent theme conflict
Receive emails and reminders one day before events
Price: $29/month. 15-day free trial.
Rating:5.0 / 5
Booking App by Webkul software pvt ltd
Booking App by Webkul allows you to add your booking products to your store now. The app aids in inserting calendar as well as slots, hence, customers can book their ordered products when the slots are available. In fact, you can use an interface to help add booking to your products and the admin of the store can control, approve, re-schedule or cancel your customers' booking. For every booking, an email will be sent to both customers and admins and the admins can easily manage those emails. In addition, custom fields and information can be included with products on their booking and you can choose or add any products to the booking products from the product menu on your store. Don't forget that admin can simple get the booking information edited and specify any details. With customers, all they need to do is choosing their Time-zone, booking dates, and booking slots generated by the admin of Shopify store.
Highlight features
Allow users to add calendars and available slots
Manage booking easily
Enable to add custom information and fields with products on each booking
Let users edit booking information and get details specified
Send emails to users and customers every action of booking
Price: $18/month
Rating:3.0 / 5
Timify by Solvercircle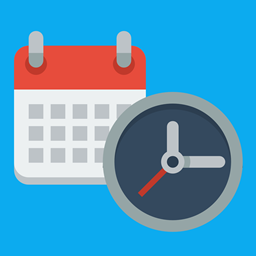 As the name of the app suggests, Timify is a tool that helps customers to schedule an appointment for services directly from the website. For example, shoppers can book time slots for renting a car or buy a ticket for training session. Administrators can set a specific time and date slot for an appointment schedule or choose to generate a bunch of appointments automatically based on their purposes or their preference. A plus of this app is that the user interface is very friendly which has a flexible admin panel for better control of the appointments. The tool also allows shop owners to customize the design and the booking time format to fit their requirements. Besides, you can test the function of the app by trying it for free for 30-day. If you are satisfied with the service, you can continue using this app with the monthly payment of $9.99.
Highlight features
Allow customers to book appointment for services
Available for quick view of service appointment
Easy to use with flexible admin panel
Simple to change the design and booking time format
Adding custom CSS is supported
Price: $9.99/month. 30-day free trial.
Rating:0.0 / 5
How AVADA.io ranks Shopify Booking System apps list
These above 9 Booking System apps for Shopify are ranked based on the following criterias:
The ratings on Shopify App store
The app's rank on search engines
The prices and features
The app provider's reputation
Social media metrics such as Facebook, Twitter and Google +
Reviews and assessment by AVADA.io
Top 9 Shopify Booking System Apps
Special thanks to all vendors which contributed the best 9 Shopify Booking System apps. We honestly recommend you to give every app above a try if possible. We create Shopify apps review series with the aim of helping Shopify online stores find the best Booking System for their website. All of the information on the review (including features, description, prices, and links) is collected from the vendor's website or their own published page/ selling channels.
The list of the 9 best Shopify Booking System apps is kept up-to-date on a regular basis by our team. Please feel free to reach us out if you have any questions related to this app review.
Don't see your app on the list? Wanna contribute more content to this review? Contact us
People also searched for
shopify booking
shopify booking app
shopify booking system
shopify calendar booking

booking system shopify
shopify reservations
shopify reservation system
shopify booking appointments
best booking system

shopify appointment booking
shopify scheduling app
shopify appointment booking plugin
free online booking system for events
best free online booking system

shopify booking plugin