12+ Best Social Media Platforms for Business in 2023
You might see that social media marketing tools have undoubtedly gained immense popularity and are dominating the business world across many countries.
In fact, 92% of marketers say that social media has helped increase exposure. An impressive number, huh?
That means that if you aren't taking advantage of social media to its fullest, you are missing out on a huge opportunity. There is a broad range of social media platforms out there to choose from, but the good news is that you can start by narrowing it down to the most popular and most widely used ones.
So, in this guide, we will show you the top 12 best social media platforms for business. In each platform, you'll see some basic information, the number of monthly active users, and compelling reasons why you should choose that platform.
Let's get started right now!
What is a social media platform?
First and foremost, are you confident that you have an in-depth understanding of what a social media platform exactly means?
Social media refers to using websites and applications that are created to enable people to informally communicate with others, quickly share content, and similar interests. Many people define social media as apps on their mobile phones or tablets, but the truth is, social media platforms initially started with computers. This misconception derives from the fact that a lot of users access social media platforms via apps.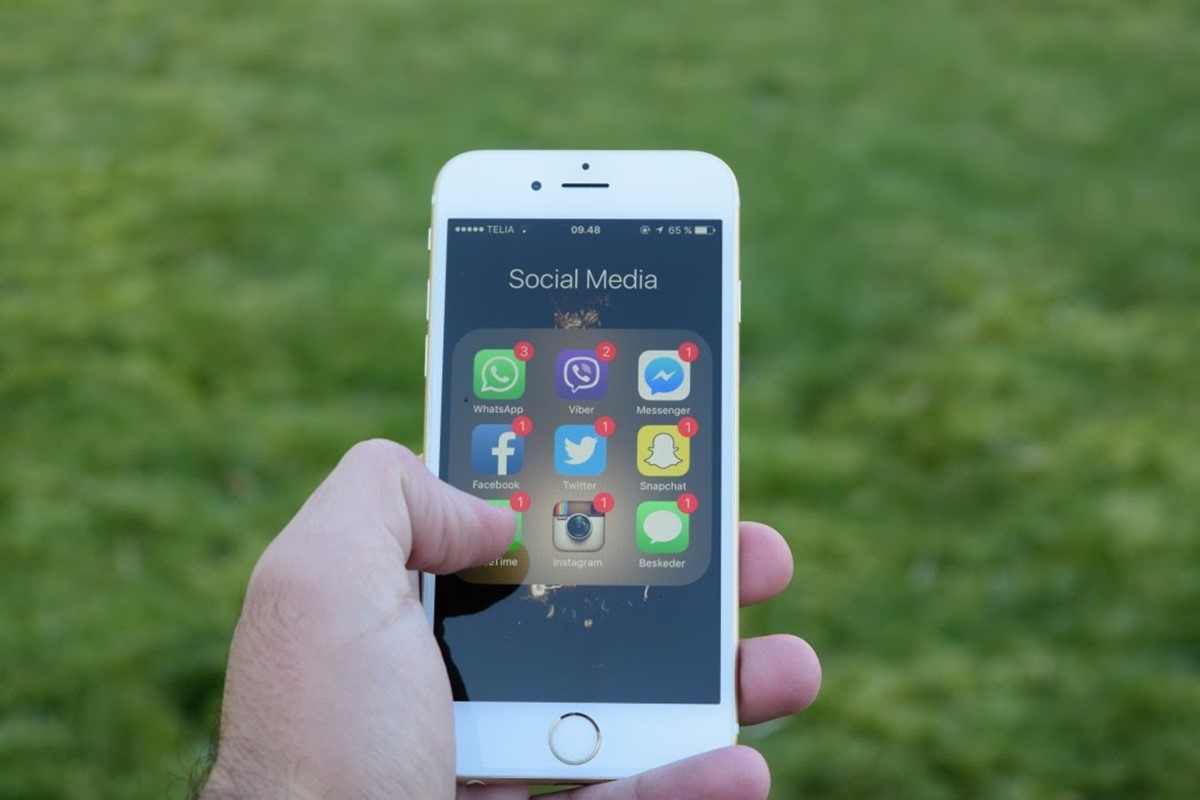 The ability to exchange ideas and opinions and make contacts online in real-time has transformed the way we live, as well as the way we do business. Enterprises who consider social media platforms as an integral part of their marketing strategy usually see measurable results. However, the key to successful social media campaigns is not to consider it an "attachment," but to treat it with all of your attention, respect, and care.
Advantages of social media platforms
Why do a lot of marketers believe in the power of social media platforms? Although social media may not instantly result in a flood of cash or create a "viral" moment you're expecting; there are many things that it can do for your brand both in the short-term and long-term strategy.
Here's our breakdown of some benefits of social media platforms that can help you run a more efficient business.
Join for free. One of the most significant advantages of social media channels is that it is entirely free to start. None of the largest platforms require signup fees or other monetary costs to join in. Of course, there are paid advertising options on most social media platforms, but they are by no means compulsory for businesses.
Reach large audiences. Millions of people are active on social media platforms daily, which means a great opportunity for your business to reach a large pool of audiences that are interested in your products and services.
Drive traffic to your website. Most social media platforms enable you to post content with a link to your website. This then directs them to your website, where they can get to know more about your business.
Generate more leads. Social media offers a simple and low-commitment way for prospective customers to show interest in your business. This opens many chances for your company to approach and connect with valuable leads.
Boost sales. There will be no more hurdles to promote sales if you have attracted a large number of audiences and potential leads to your business.
Increase brand awareness. When you connect with target audiences, you expose them to your brand. The more they know about your brand, the more they become familiar with it, which is the foundation to create brand loyalty.
Top 12 Best Social Media Platforms for Your Business
To help you decide which social media channels are going to be right for your brand this year, here are our picks for the top 12 best social media sites that you should spend time researching, considering, and investing if necessary!
1. Facebook
Headquarter: Menlo Park, California
Founded: 2004
Monthly active users: 2.45 billion
When it comes to social media channels, perhaps Facebook is the first name to pop up in the minds of many users. As a matter of fact, you can find users of all ages on Facebook. The graph below shows how Facebook users distribute by age group and gender.
If your business is marketing to teens, aged from 13 to 17, you may see that less of your audience is spending time on Facebook. Meanwhile, if you are focusing on age groups of 25-34, you'll find that Facebook can be a worthwhile investment for your company.
Why you should choose Facebook for your business
Apart from providing you the ability to connect with a significant number of users from diverse backgrounds, Facebook can offer your business several other outstanding features.
Targeted digital advertising platform. With Facebook ads, you can target your audiences by location, demographics, and interests, who are most likely ready and willing to purchase your products and services. This makes sure that your ad content is placed in front of the right users at the right time.
More chances with Facebook Marketplace. Selling on Facebook Marketplace is a promising aspect for many small and medium businesses. This platform is becoming more popular, as of October 2018, more than 800 million users across 70 different countries around the world are active on the Marketplace each month.
Engage a narrow audience with Facebook Groups. You can join groups related to your business and share relevant posts, content, and opinions with others. Groups are also a great way to find new customers, partners, and connections.
Read more:
2. Instagram
Headquarter: Menlo Park, California
Founded: 2010
Monthly active users: 1 billion
Users often call Instagram the "younger cousin" of Facebook for the next generation. Instagram was a rising star in social media platforms a few years ago, but now, the channel becomes a true giant, and it is still growing.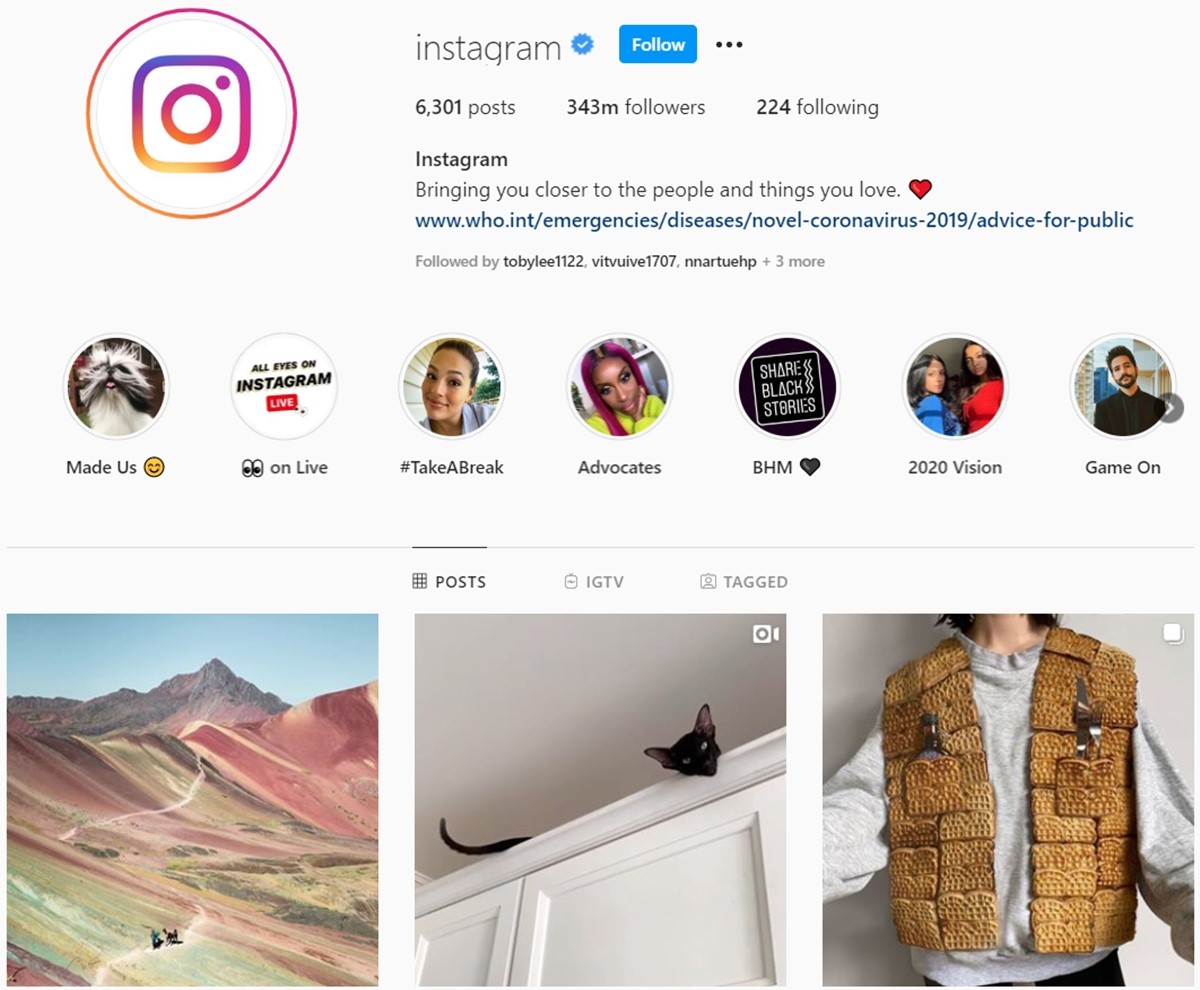 With 71% of users below the age of 35, Instagram is an ideal place where you can truly engage with both Millennials and Generation Z. Besides, while Facebook is a popular choice for B2B and B2C brands, Instagram is more well-designed for consumer campaigns.
Why you should choose Instagram for your business
To determine if Instagram will become one of the best social media channels for your business, let's have a look at its outstanding features:
Targeting options. Instagram inherits Facebook's incredible targeting options, enabling you to pinpoint the most relevant customers.
Instagram stories. One of the best things about Instagram is that it allows you to tell your brand story by posting live videos or creating Instagram stories that disappear after 24 hours. With this feature, you can easily show behind-the-scenes footage of your business and share the latest news and updates with your followers.
Visual content. Unlike other social media channels, Instagram focuses on visuals, both images, and videos. You can tell your brand story with unique and engaging visual content.
Direct messaging. Instead of navigating to your website or picking up the phone to ask, customers can send messages directly in each post of your products or services.
Influencer marketing. Instagram has become a home to influencer marketing, as in 2018, 93 percent of influencer campaigns took place on this channel. This is a tremendous opportunity to advertise your products and services, as well as enhance brand awareness.
Learn more: How to Use Instagram for Business with Visual Content
3. Twitter
Headquarter: San Francisco, California
Founded: 2006
Monthly active users: 340 million
Believe it or not, "tweeting" has become as ubiquitous as "googling." Twitter is among the few social platforms that can deliver both B2B and B2C brands, and this could make things particularly interesting if the competition with Facebook heats up.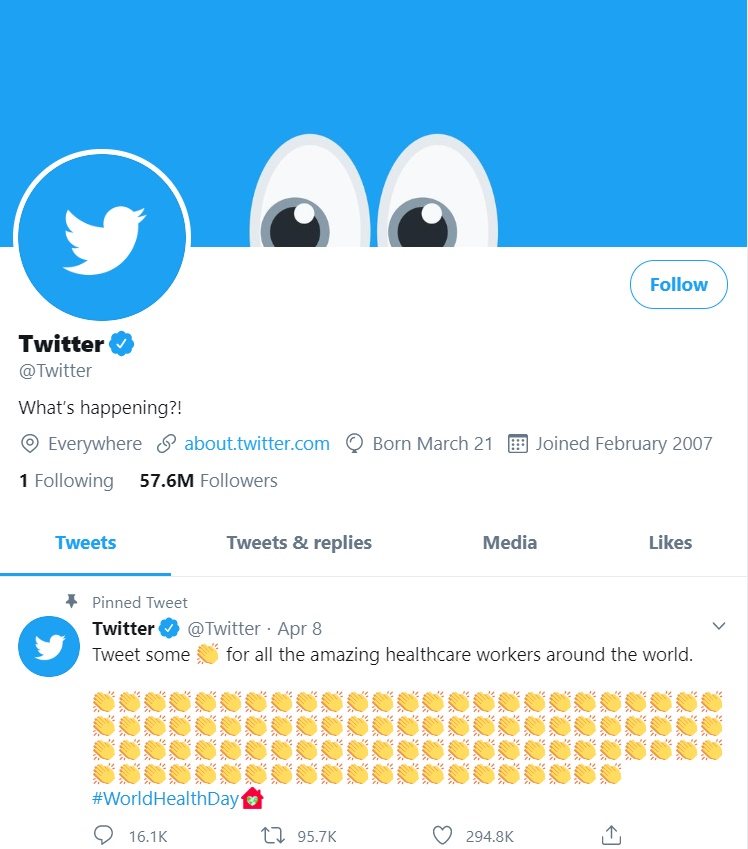 You can reach executives, decision-makers, freelancers, and consumer audiences via Twitter. The highly-engaged user base of Twitter makes it easy to interact with your target audiences, but you will have to be very active to turn this engagement into genuine leads.
Why you should choose Twitter for your business
When talking about Twitter, there are a few valuable benefits that may help it qualify to be one of the most outstanding social media platforms for businesses.
Twitter advertising. Twitter is one of the most popular networks where you can still get results organically. You will achieve the best results by combining organic and paid advertising.
Content promotion. Twitter connects your business with highly-engaged and content-hungry audiences, and this makes it an ideal place to promote your lead generation content (blog posts, guides, free downloads, etc.).
Trend researching. Hashtags allow you to follow and take part in conversations about trending topics in your industry. Also, you can use hashtags to reach new audiences, stalk your competitors, and update the latest changes in your product category.
4. LinkedIn
Headquarter: Sunnyvale, California
Founded: 2002
Monthly active users: 260 million
Acquired by Microsoft in 2016, LinkedIn has become the B2B network for professionals and targeting business decision-makers. Many companies use this platform to post a wide range of different types of content, from job openings to company updates. This is also a popular channel for recruiters to see profiles of candidates, as well as find out who is open to new job opportunities. And also, this platform provides a big opportunity to collect data with the Linkedin connector.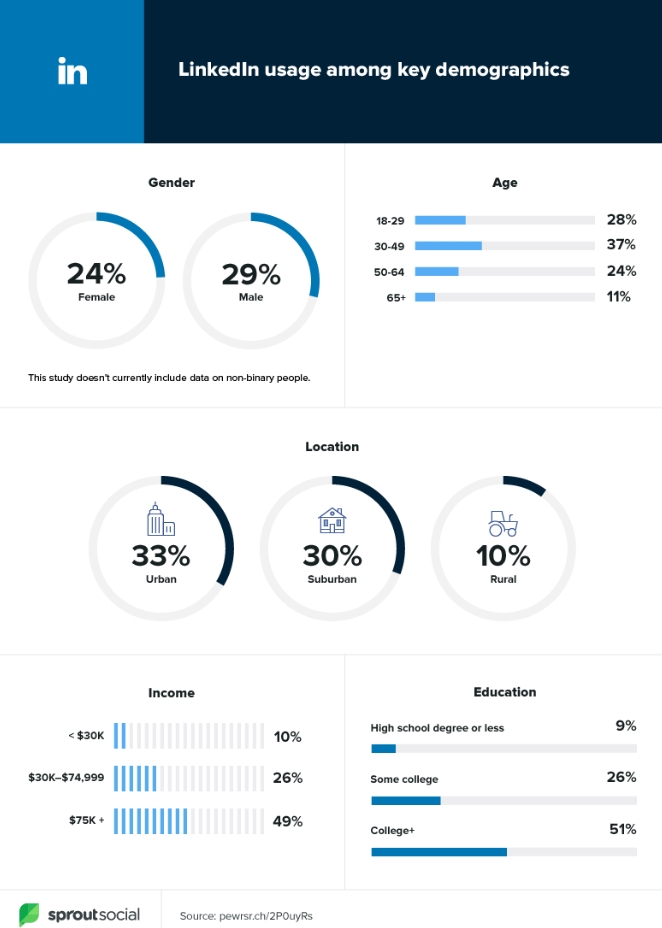 As you can see from the graph above, 65% of LinkedIn users lie at the age under 50. The demographics also show that 26% of users attended "some college," and 51% have "more than college education" experience. Additionally, nearly half of all LinkedIn users earn over $75,000 a year.
Why you should choose LinkedIn for your business
Many companies vote LinkedIn as "an indispensable channel" when they think about their online presence. This is because LinkedIn can help businesses to:
Enhance B2B brand awareness. No other platform like LinkedIn allows you to target high-value prospects, based on the place they work and their position. LinkedIn provides an excellent chance for B2B brands that would like to connect with business decision-makers across various industries.
Promote digital advertising. Through LinkedIn ads, you can deliver your content to audiences that you are targeting. Once you have delivered the content, you can look into the insights using LinkedIn analytics tools available in the market.
Build credibility. Linkedin is a perfect place to showcase your business products and services and gain trust from customers and prospects. One feature you can take advantage of is the "Recommendations" section. The more recommendations you have from past audiences, the more opportunities you can have to generate leads and sales.
5. Snapchat
Headquarter: Santa Monica, California
Founded: 2011
Monthly active users: 315 million
If you are using Instagram for your brand, you should probably consider Snapchat, especially when you're targeting Millennials and Generation Z.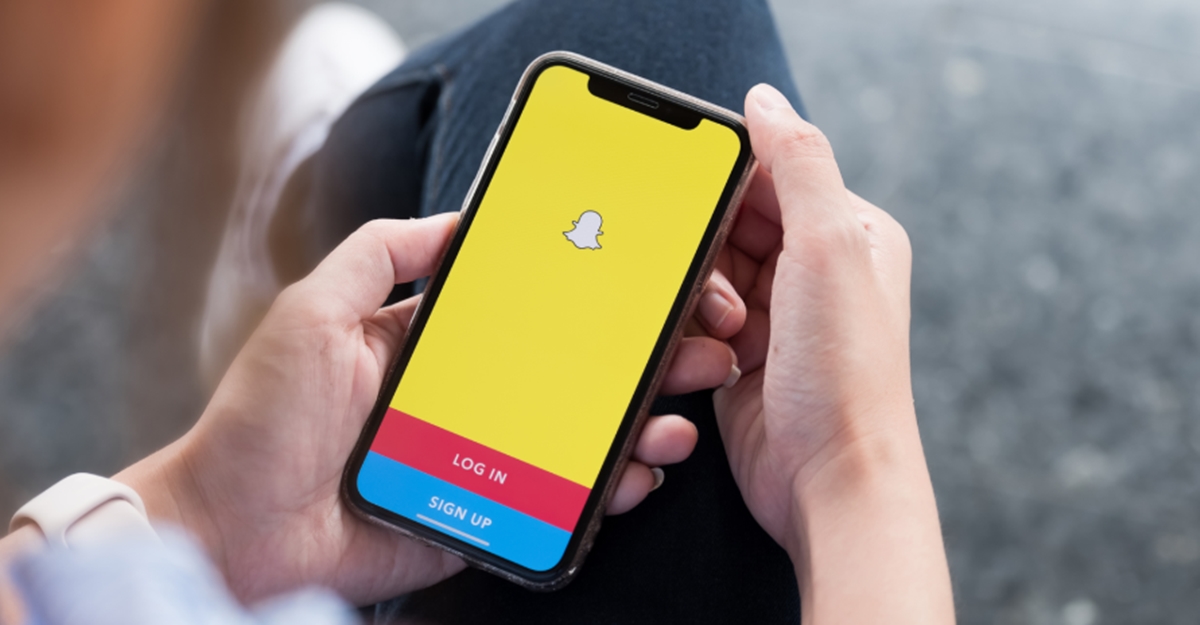 The biggest challenge with Snapchat right now is that Instagram can do the same and more (and often better). This has hurt Snapchat in recent years and affected its popularity as a marketing platform. Instagram may have a more extensive user base, better growth performance, and higher engagement rates; however, Snapchat is still dominant in the younger crowd. If audiences under 25 are important to you, Snapchat is a key channel.
As a marketer, you can use both platforms. That's why we still list Snapchat as one of the most prominent networks, which to some extent, is essential for businesses.
Why you should choose Snapchat for your business
To help you make a better clear decision on whether Snapchat would be ideal for your business, here are the top 3 benefits of Snapchat.
Make use of sponsored geofilters. If you are running a brick-and-mortar business, an event, or rent studio space, you can think about utilizing this amazing feature. Geofilters are based on your location; hence, it can be perfect for events. McDonald's and Dunkin Donuts have both created fun geofilters for their marketing campaigns that gained a lot of attention.
Build a community. Snapchat allows you to engage one-on-one with your customers, and build a long-lasting relationship with them. Individual chats and behind-the-scenes posts help show your audiences who you are and what you are doing. The more you show the human side of your company, the more easily you can reach your customers.
Enjoy less competition (for now). Businesses tend to promote their activities on Facebook, Instagram, and Twitter, making it hard for new or small brands to stand out among the competition. So, getting on Snapchat before your rivals from today is a great way to set yourself apart.
6. Pinterest
Headquarter: San Francisco, California
Founded: 2009
Monthly active users: 335 million
Pinterest is an interesting network. The ability to embed links together with drive traffic to your website has become one of its biggest drawcards. And if you're in the fashion, beauty, travel, craft, or interior industry, Pinterest has the potential to become your hero referral source no matter how big your business is.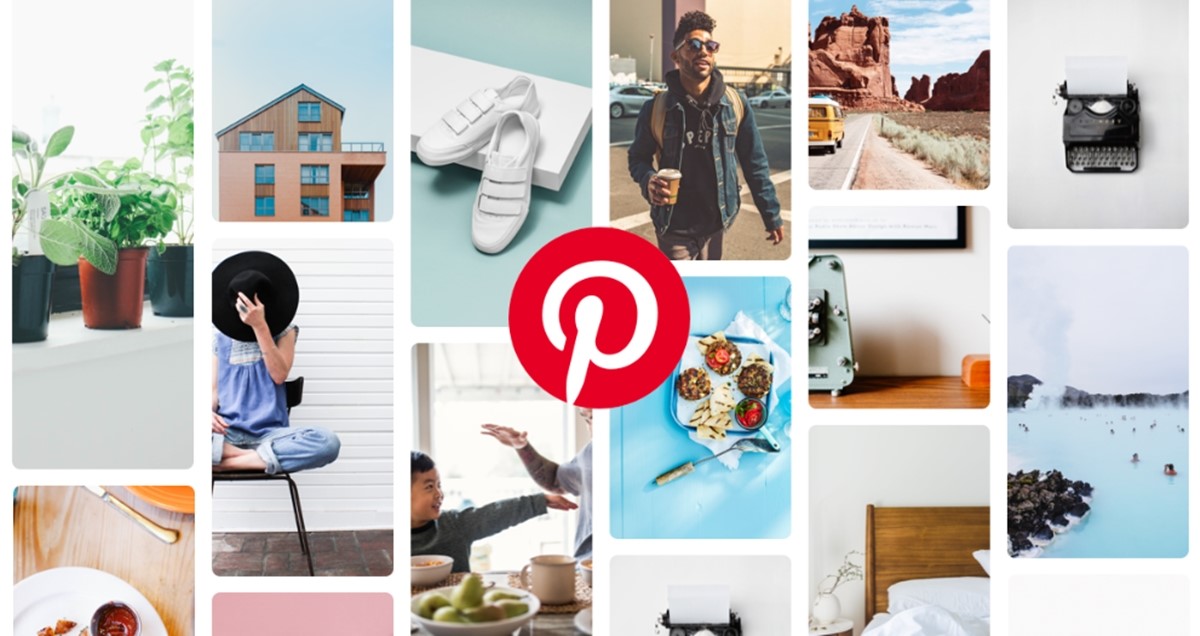 As a result, this online scrapbooking channel becomes the top choice for many brands that want to add value via engaging imagery and inspirational content.
Why you should choose Pinterest for your business
If you are new to the Pinterest world, or simply want to know reasons why many businesses choose Pinterest, here you are.
Superior when targeting women. Do you know that almost 80% of Pinterest users are female? This makes it a perfect platform for any brand with products or services that are targeting women.
Easy shopping with Pinterest Buy Button. Users can now search and pin products on Pinterest, and then, with the click of a button, they can add their favorite items to their shopping cart. This feature makes it easier for businesses to sell products directly from their Pinterest page.
Easy to follow hot trends. One of the beautiful things you can do with Pinterest is using it to see what is trending right now. You can then use that information to position your offers and products.
7. Reddit
Headquarter: San Francisco, California
Founded: 2005
Monthly active users: 330 million
If you spend a lot of time on the Internet, chances are you've heard of Reddit. The site calls itself the "front page of the Internet," and it's not an empty boast. According to Semrush Open Trends, Reddit ranks sixth in the list of most popular sites in the United States, and the 18th worldwide.
Reddit is a massive collection of forums, where users can share news and content or write comments on others' posts.
Why you should choose Reddit for your business
Remember that the Internet is a prominent place full of highly social niche communities, which might be relevant to customers you're trying to serve. Reddit is one of these communities. And you're probably not marketing there. Here's why you should change now.
Engage with your community. Reddit is an ideal place for our business to contact and engage with your customers, as well as get insights into their needs and concerns. Reddit boosts engagement and positions you as a brand that truly cares about your audiences.
Deliver customer service. Users may use Reddit to express concerns about your brand and ask questions related to your products and services. So, it is advisable that you keep an eye on Reddit to spot discussions about your brands and provide customer service if necessary.
Promote sponsored content. Businesses can run sponsored posts on Reddit to bring content to the forefront much faster. You can choose between advertising on all of Reddit or targeting specific subreddits.
8. Quora
Headquarter: Mountain View, California
Founded: 2009
Monthly active users: 300 million
Quora is a Q&A platform that allows users to ask, answer, and find information on virtually any topic and industry. Quora is a quite new addition to the social media scene. However, the ability to make it easy to target users based on topics, questions, and keywords is a real turning point for Quora as a marketing platform.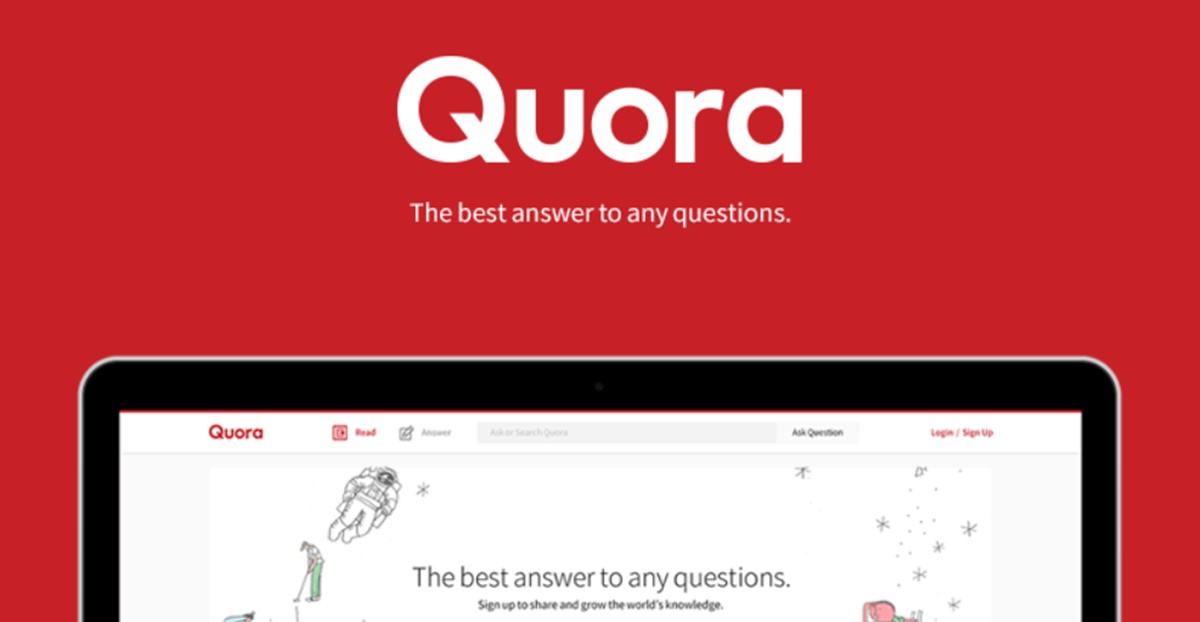 Quora is particularly competent for B2B campaigns, but it's also offered a lot to B2C brands with recommendations, comparisons, and troubleshooting.
Why you should choose Quora for your business
If you're hesitating to choose Quora or not, here are the top 3 benefits why you, as an entrepreneur, should start using now:
Improve search engine ranking. Q&A's in Quora are indexed by Google and Bing, so if you've answered a question on any topic that someone searches for, your response will appear in the search engine results. People may click on it and be directed to your website or blog; now that prospect is yours, great news!
Business trends & competition analysis. You can find out what is happening in your industry, and check out what your competitors are offering by following hot topics and the latest posts.
Content research. Quora serves as a credible source for your business to keep your content exciting, fresh, and valuable.
9. TikTok
Headquarter: Los Angeles, California
Founded: 2016
Monthly active users: 800 million
TikTok is a new face in social media, and it has been the most-downloaded app in iTunes, beating Facebook, Instagram, and other platforms.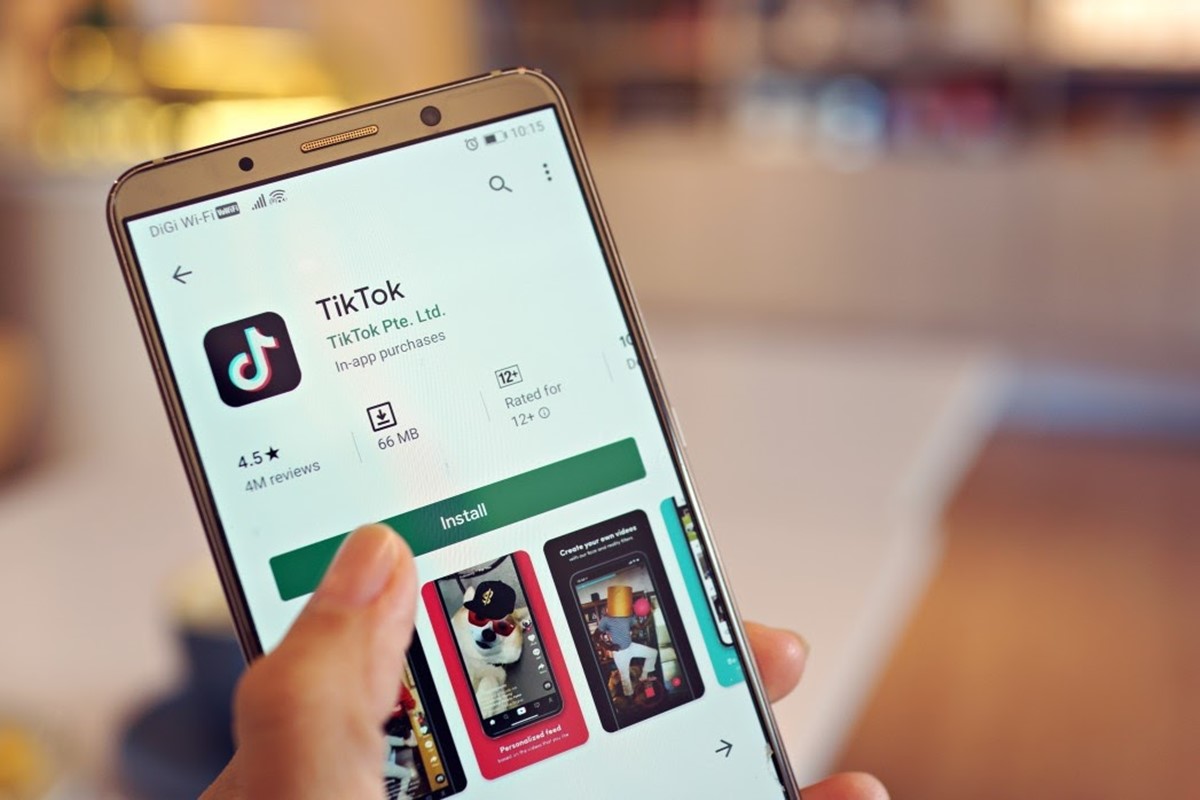 TikTok calls itself as "the destination for short-form mobile videos." You can imagine it as a bite-size version of Youtube, with a variety of videos ranging from 5 to 60 seconds in length. Users can make videos in their own ways, with a lot of effects and filters, as well as a massive music library.
Why you should choose TikTok for your business
It is not difficult to explain why TikTok gained such immense popularity, while it offers businesses a number of benefits.
Reach large audiences with hashtags. A hashtag challenge is when you encourage TikTok users to create or recreate content and add your branded hashtag to it. This not only promotes your business, but it also drives user engagement and interaction.
Promote influencer marketing. Some brands have teamed up with celebrities to promote their products and services and received a lot of attraction, such as Amazon, Chipotle, and so on.
Take advantage of TikTod advertising. As with any social media platform, ads can help you approach a ton of users. TikTok also provides precise targeting, so you can make sure your ads are reaching exact audiences that would be interested in what you offer.
Learn more: Can You Make Money On TikTok?
10. Youtube
Headquarter: San Bruno, California
Founded: 2005
Monthly active users: 2 billion
Founded in 2005 and acquired by Google a year later, Youtube has quickly become the largest online video platform in the world. Featuring a wide range of corporate and user-generated content that includes music, gaming videos, DIY's, and educational clips, the video giant becomes a leading online destination for billions of audiences across the world.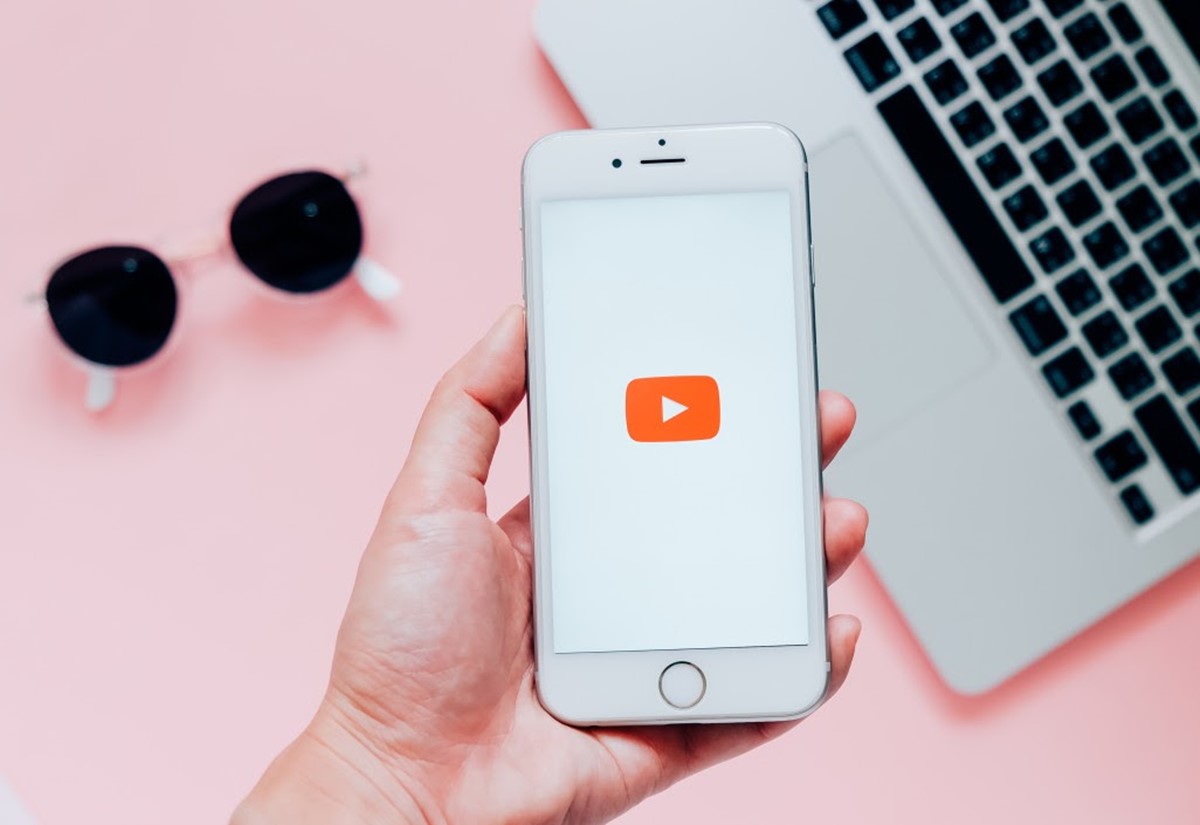 According to "The Youtube Generation Study" conducted by Google and Ipsos Connect, 74% of Youtube users watch brand channels on Youtube every week. This shows an excellent chance for businesses to reach an engaged, active, and interactive audience on a consistent basis.
Why you should choose Youtube for your business
With the extensive coverage of Youtube nowadays, it would be a mistake if businesses did not take advantage of this channel. Youtube can bring back the following benefits for your business.
Access to unlimited video hosting. This creates an affordable way for businesses to publish video content that can drive more engagement and conversion rates.
Boost your Search Engine Optimization (SEO). The content you post on your Youtube channel will appear in both Youtube and Google. So, it's crucial to be sure your Youtube videos are optimized for search if you want to make the most of this feature.
Show your brand "personality". You can add color and movement to your business image via content on your Youtube channel. This creates a friendly, reachable, and credible feeling about your brand.
11. WhatsApp
Headquarter: Menlo Park, California
Founded: 2009
Monthly active users: 1.5 billion
Whatsapp is a messaging app that allows users to text, chat, and share media among individuals and groups.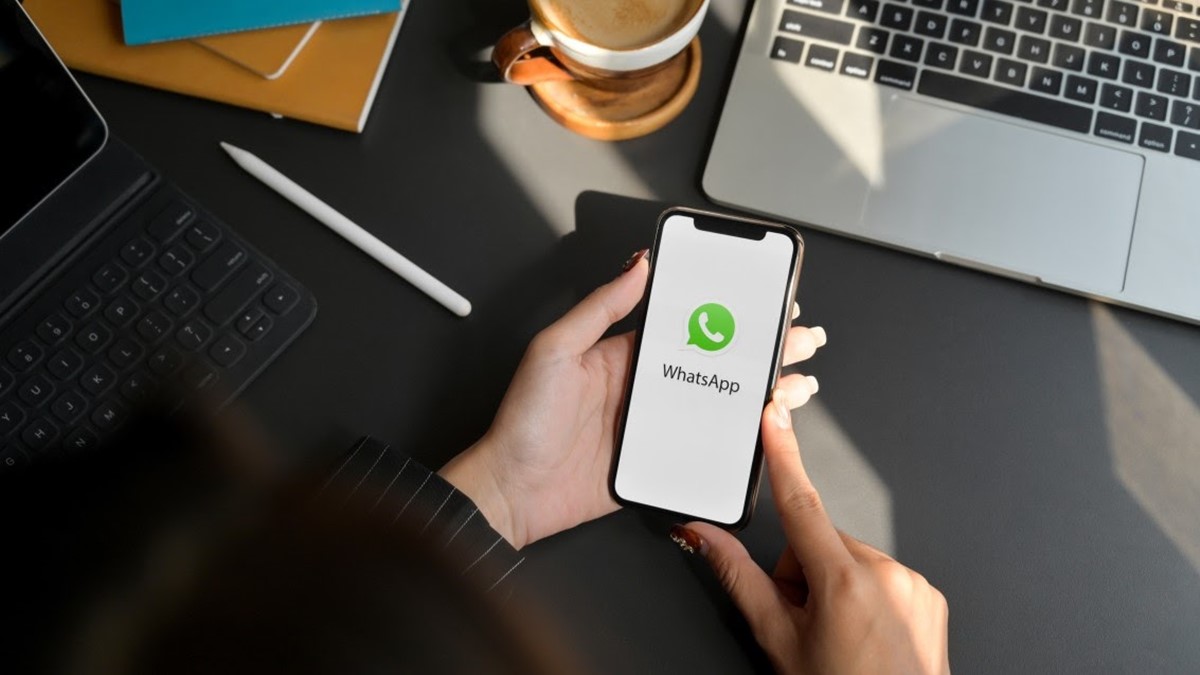 Whatsapp is well known for its enhanced privacy features, including end-to-end encryption, a security system in which only the sender and receiver can read their own messages. In addition to traditional features, Whatsapp has recently rolled out some new features that attracted billions of users from more than 180 countries around the world.
Why you should choose Whatsapp for your business
You might ask how you can leverage the Facebook-owned messaging giant to make money. And here is the answer.
Take advantage of Whatsapp Business. With the unveiling of Whatsapp Business API, companies can build trust through the business profile, quickly respond to customers via auto-replies, and organize your customer contact list.
Support internal team communication. Almost everybody uses Whatsapp, so it's easy for employees. You can form groups and share messages in an instant way.
12. WeChat
Headquarter: Guangdong, China
Founded: 2011
Monthly active users: 1.16 billion
WeChat is the most popular messaging app in China, which is owned by Tencent, one of Asia's largest companies by market cap. WeChat has recently grown into a fully-fledged social media platform.
This social media channel is popular in its homeland and other parts of Asia. Therefore, if you're planning to expand your business internationally, you should consider this platform. Especially when many top social media sites such as Facebook, Instagram, and Youtube are not available within China.
Why you should choose WeChat for your business
More than a messaging app, WeChat can offer your business a number of other benefits. Here's a rundown of what WeChat can do.
Content marketing. WeChat is considered a powerful platform for content publishing, as most users consume content several times a day on WeChat. So, posting regular and relevant topics about your business is a good tactic.
Advertising. Once your WeChat account has been verified, you will access the advertising platform, where your ads can reach a massive number of daily active users.
Payments. Do you know WeChat is one of the most common mobile payment methods in China? You can make most of this to promote online transactions and online payments between your business and customers.
5 tips for creating a successful social media campaign
So, you've completed reading our list of the top 1 best social media platforms for businesses. Now, you might ask what you need to do to create a social media campaign that can compete.
There are tons of advice on the Internet showing you what to do; however, they seem ambiguous, complicated, and impractical sometimes. And don't worry, in the last section of this guide, we will show you 5 small but practical tips to rocket your social media campaign.
1. Start with your business goals
Before you begin creating any social media campaign, consider your business goals. Starting without a goal in mind is like wandering around a forest without a map, you might find it interesting, but you'll probably get lost.
Here are some questions to ask when determining your social media marketing goals:
Who are your target audiences?
In which platforms would your target audiences hang out most?
What types of content do you want to deliver to your audiences?
What are the specific results you aim to achieve?
How can you measure the success of your social media marketing efforts?
For example, you are running an online fashion store, and targeting millennials and Generation Z, especially ladies. Your products are highly visual, so they can get a lot of value from a strong presence on Instagram and Pinterest.
You can aim to get X numbers of followers or orders on these platforms. And then, you can use the web traffic amount, conversion rate, and other analytics to measure your success.
2. Utilize multiple social media platforms
According to Statista, an Internet user had an average of 4.3 social media accounts in 2013, and this figure soared up to 8.5 after 5 years. This is why you should not limit yourself to one social media platform only.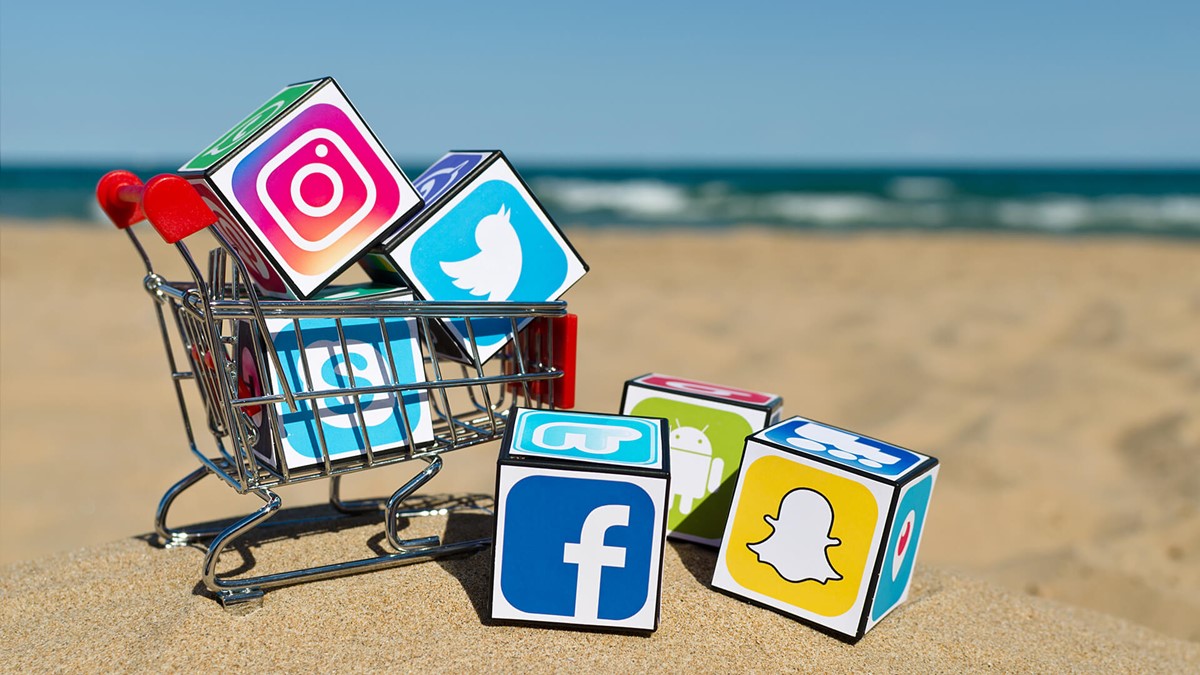 Besides, specific platforms may limit the number of characters you can use to deliver your message. Let's say, if you use Twitter for your product promotion, you're limited to 140 characters; whereas on Facebook or LinkedIn, you can get unlimited space, so you can further extend your reach with a greater message.
Therefore, choose the best and most relevant platforms, and make the most of them grow and expand your business.
3. Keep your branding consistent across all platforms
When you create your business accounts on different platforms, make sure all accounts have the same or very similar username. This will make your brand easily identifiable, allowing audiences to find your business easier and faster on social media channels. It's also essential to keep your profile photos and cover photos the same as well!
In an effort to maintain your brand consistency, you should post the same content throughout all the platforms you decide to use. Consistent and robust content can boost your image, encourage positive conversations around your brand, and strengthen the relationship between you and your target audience.
4. Provide value through content
No social media strategy without great content can stand out among the competition. As a matter of fact, posting content of true value can make or break your business.
Value-added content is any unique and exclusive content or information that your audiences hardly find anywhere else. You can post video content, case studies, promotional offers, tutorials, and blog posts to provide value across your social media platforms.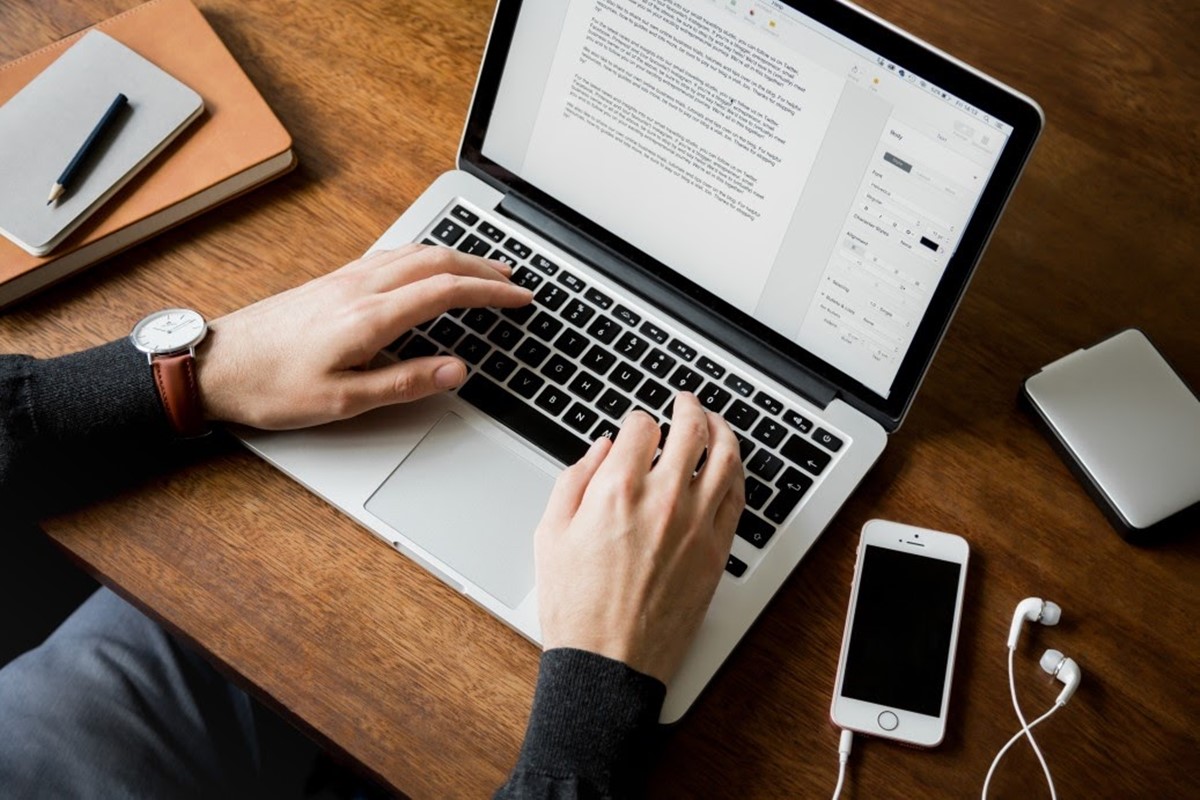 By delivering valuable content to audiences without asking anything in return, you can turn a reader into a loyal customer. This is where content marketing and social media marketing can benefit each other.
Read more: 10 Advanced Content Promotion Strategies to Drive More Traffic
5. Use high-quality images
Most of us prefer seeing something visual than a massive block of text, as we can consume information better and even faster via high-quality images.
Adding a high-quality image is a simple and effective way to create your brand professionalism, as well as enhance user experience. This would mean a lot if you are using Instagram or Pinterest for your social media campaign.
Besides, great images can give your SEO a bump. Relevant, responsive, and scalable images can increase your connection with organic ranking and promote your online visibility.
Over to you!
That's it for the list of 12 best social media platforms for businesses. Besides, we also provide 5 tips for you to create a successful social media campaign.
So, after reading this guide, you think which social media sites are your brand on? And why do you choose to be there?
You can feel free to share your opinions with us in the comment box below, and as usual, we're always willing to discuss it!
New Posts
Stay in the know
Get special offers on the latest news from AVADA.