20+ Tips to Improve Business Social Media Presence in 2023
There is an increasing number of social media users worldwide. Therefore, if you are running a brand, you need to understand better developing a social media presence. This is an essential tool for entrepreneurs to generate business growth and build up good relationships with existing customers and the potential one.
Regarding social media, every business desire to have social media recognition for themselves. Besides the vast number of social media users, there are multiple sites on the web from famous ones like Facebook, Twitter, Instagram, and Google Plus to little ones.
That's why we have this post today covering 20+ Tips to improve business social media presence, which you can follow to grow your business right away. Let's dive in!
What is social media marketing?
Social media marketing (also known as SMM) is a type of eCommerce marketing in which businesses can generate and share content via social media platforms to reach their marketing and branding goals.
To understand more about social media marketing, let's check out What is social media marketing?.
What is social media presence? Why does it matter?
Social media presence is not a strange term for businesses. Nonetheless, there are still many companies that suffer from difficulties when building a social media presence. Typically, they tend to create one that does not match their customer's needs, which results from the fact that they rate their importance too low or that they spend too much time thinking about their overall social media strategy.
To get success in building a good social media marketing, it is important that businesses prevent themselves from moving in the wrong way and have a real social media presence. That's why every business, from the large corporations to the small ones, are putting effort on working via major social media sites.
Facebook is one giant among social media platforms that is used by up to 98% of marketers. This number proves that social media is a place that every entrepreneur reach if they take it for serious purposes.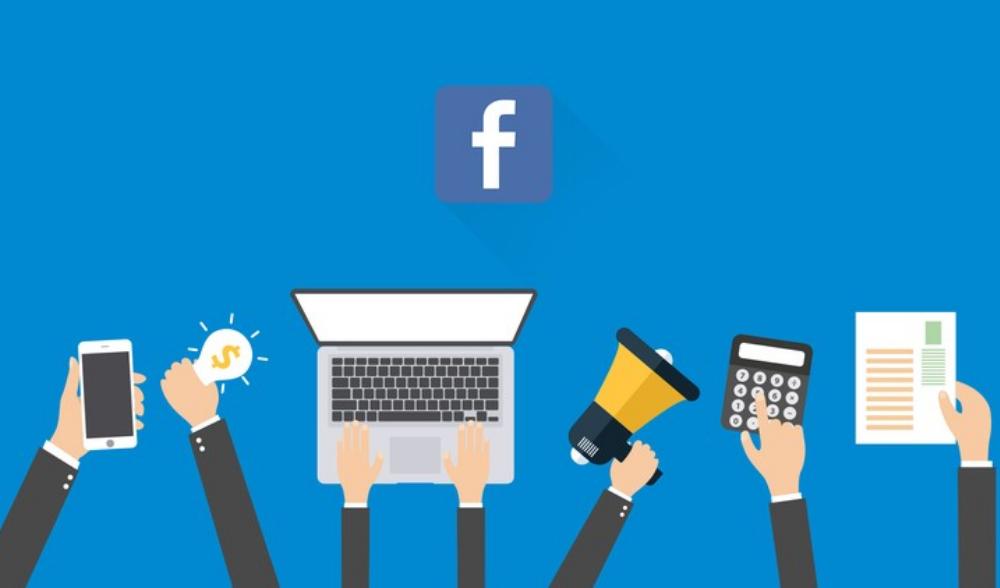 Not like what people suppose for the whole time, running a marketing strategy via social media sites does not require you much money. Easily put, as an entrepreneur, you do not need to invest a lot of money to become professional. Due to the purpose of social media designed for society, people using these networks are looking forward to real and truly raw content. They are likely to share these kinds of real ideas instead.
You should go beyond the superficial aspects of social media and go in for familiar content that people can relate to. Once your target audiences see your real content and your efforts to create these content, they will have a better connection with you. In turn, your brand will have a higher engagement and a better social media presence.
Another misunderstanding that many businesses have is why people use social media sites to develop their brands. It is not just due to many daily advertisements, the number of giants using it, nor its hundreds of millions of active users.
The key making big social media sites like Facebook, Instagram, or Twitter the first place while making social media presences more "real" is the connection system of them. They allow us to link with those we know. Your audiences are real humans, and they use social media for real human connections. That's why we take advantage of them for a better return on investment.
The first thing to remember before creating a good social media presence that your customers are into is the benefits these networks will bring. Generally, the main benefit is having an ideally meaningful community in which customers have strong and deep talks with each other who share the same needs and interests.
They also have chances to share feedback about your brand, services, and products, Those feedbacks will be listened to and help businesses enhance the quality of those products. Last but not least, your customers within this community can read your content and share it with their friends, followers, or their network.
Despite its strategic planning and commitment, social media presence still brings businesses some benefits as follows:
Claim your credibility and reputation: It is because of what is called "digital age" when we look for information mostly through the Internet. That means we rely on the Internet for sources educating ourselves. Therefore, when posting content on social media platforms, businesses can show their industry knowledge, which will appeal to the audience's interests and affirm their brand's identity.

Provide a communication approach: Once you develop a social media presence for your company, you can communicate (directly or indirectly) and know what your customers need. From that, you are likely to build trust and a long-term relationship with potential consumers. Furthermore, you will have a better engagement with clients personally in an environment when similar interests are shared.
Social media is free but powerful for businesses to grow their audiences and promote growth as long as it is used in the right way. Remember that users of each [social media platform]((https://avada.io/resources/social-media-platforms-for-business.html) do not have the same experience and characteristics, which means you need to spend time considering how and where you will build your social media presence.
Related Posts
20 tips to improve your social media presence
Only when you have a large number of followers or know how to provide your customers with what they want will social media presence develop your business with the best result. Therefore, more than 20 tips below will help any business owners or marketers in growing their companies.
Identify smart goals and objectives
First and foremost, you need to identify your goals and objectives, which means you have some ideas of what you are doing for and what you want to achieve after posting online. Make sure you know the arrangement of each social media site and the characteristics of your potential customers.
The concept of smart goals has been designed so long that hardly anyone does not hear about this term. However, some businesses are having trouble misunderstanding their goals of creating a good social media presence.
In brief, a particular brand should have goals that are Specific, Measurable, Achievable, Relevant, and Time-bound. To understand more about how these factors work in a smart goal, let's check out this example. A company is going to increase its Instagram rate by 30% by the end of the second quarter. This business does set a smart goal because:
It is specific: They have specifically determined the target social site, which is Instagram and a response rate metric.

It is measurable: The metric that they target can be measured via the Sprout Social dashboard.

It is achievable: Increasing by 30% is totally possible.

It is relevant: This goal will affect its overall social media presence in some ways, which means it is very relevant.

It is time-bound: This goal is set to be reached by the end of the second quarter.
Identify your audience
After setting your goals, you need to identify your target audience. There are billions of Internet users, but not everyone is your audience. Your target audiences have to be a group of people sharing the same needs and interests. They can be prospective customers, industry players, or influencers. Overall, outlining your audience will help you answer the following questions:
Which are social media channels you are active on?

What is your posting timetable?

What is the type of content you will post?

What is your brand's voice?

What is your profile description?
To avoid wasting time and effort posting content that does not meet the audience's interest, you need to research your audience personas, their problems, and what your brand can do to help them via social. In this way, you can better understand how your social media presence will stand out from multiple competitors working on online networks.
Once you know what content your audiences want to digest and believe in, you will have more opportunities to interact with them since you can listen to them and give them what you need closely. That means your customers will be led to your website to see your business and which products you are serving.
Be human
Many businesses appear as a faceless company without any personal features, which makes the audience lose interest to connect to. As mentioned earlier, your audiences are real humans who need human-like interaction. That means they have desires to get to know your business on a more personal level.
This tip is an important one because audiences want to see a softer side behind you. To handle this, you need to spend more time and effort. From posting and interacting on your social media accounts very often to listening to them, you are making your audiences feel more familiar.
Some people using social media channels just to post content, throw up a link to their article and wait for someone reading or clicking on it without making any interactions. Instead, you need to respond to posts from your audience if you find them show interest to them. Seeing your interactions, they will be likely to revisit your website and approach other articles, which leads to higher brand recognition.
In short, let your audience see your brand's human side by posting something like office photos or snapshots of your team in real life, which will help you form a much-needed connection.
Do not find many followers but good relationships
The more audiences follow your website, the more popular your brand becomes. However, is the follower number a vanity metric? The quality is much more valuable than the number, which means you'd better have 100 followers who often engage with your content rather than 1000 ignoring you.
Like the previous tip, you should show the faces behind your social feeds by interacting with them. Don't forget the factor "social" in your social media presence when you can create a relationship with your followers anywhere. There are some ideas which you can follow to get in touch with your audiences:
Tag or mention users whom you reference in your social media posts.

When someone asks you a question, remember to answer as soon as possible.

Show reactions and reply when people tag you or share your content on their walls.

When your followers post content related to your business, do not just Retweet or like but reply with a comment to start a deep conversation.
Create an integrated Social Media Strategy
A key difference between the small brands and successful ones is that those companies post one a consistent basis, which means they have a content schedule. In fact, having a content timetable is not an extra tip that brands can choose whether to do or not. In some cases, it is a "must" to help you stay organized and gain the best responses.
By creating an integrated social media strategy, you will ensure each social media channel you are active on brings some benefits. Within your marketing calendar, you should add all of your coming events, blog posts, games, or anything you decide to do with your business. When having one timetable of posting content online, you will identify each social media accounts' productivity and how they bring in untapped sectors for your business.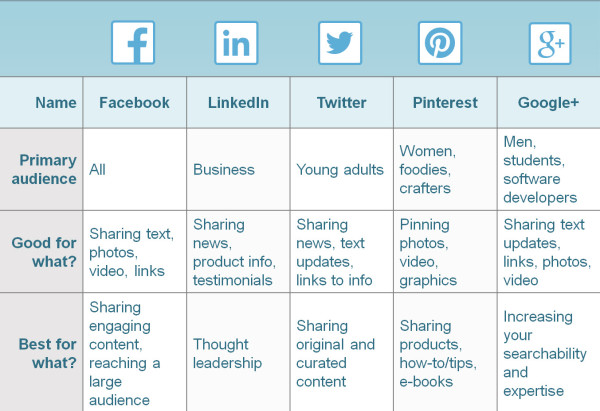 This tip helps entrepreneurs stay arranged, especially when they are running multiple social media channels at the same time. A right posting calendar which makes the process much easier will bring you the following benefits:
You do not have to jump between many sites but still can fine-tune each of your posts for each channel.

Prevent yourself from posting constantly in real-time by timing your posts at the right time to maximize engagement.

Stay updating instead of repeating the same content repeatedly, which will make each of your posts reach as many users as possible.
In summary, spending little time making an integrated Social Media Strategy and a good posting schedule will help you keep your social media presence organized while maximizing your content's reach and interacting.
Automate the right way
Automation is what businesses take advantage of to make the process easier. However, you need to automate the right way instead of put your social presence under autopilot and spend no care for them. If so, not only will you suffer from failure, but your business will also appear as insincere.
Easily put, it is clear that customer care should be concerned and personalized, not automated. Automation is used appropriately when it is applied for scheduling or curating content. It is highly suggested businesses should avoid automation while dealing with customer's service or follower's questions.
Additionally, if you still want to find a method that makes the process quicker and doesn't impact negatively on your brand presence, you can rely on social tools to help with curate content supported by marketing leaders.
Helping instead of selling
Although running a social media account is one of the selling methods, it is not the only one purpose when posting online. Instead, helping is somehow what you should focus on more.
You should deliver offers and deals to your followers via posts because you are just eCommerce marketers who want to increase sales for the brand. On the other hand, when it comes to social media channels, you need to care more about answering the questions of audiences by replying to or content marketing. When any problems arise that make your customers feel buzzing, you need to know and create content related to them as soon as possible.
Offering helpful articles in time is a way to communicate directly with your audiences. In this way, you will appear as a friend, an authority instead of a merchant selling products. Remember to bring solutions and advice to problems, not just pitching all the time to gain lifelong customers.
Optimize your accounts
Social media optimization is not as technical as SEO. Instead, profiles need to be made via pictures, keywords, and more. For example, when it comes to brands using Instagram, using bio box linking to promotions and advertising their own hashtag are some good ideas. Also, Twitter profiles with HD imagery and the right @mentions can help users attract more audiences and claim them authority.
Here are some ways to optimize your social media presence:
Including related keywords in your bio without stuffing them

Sharing content relevant to your industry (add keywords and hashtags in your articles)

Following and having connections with other accounts which are famous in your industry
Use a lot of visual content
Remember not to let your articles posted without any visual content or imagery. No matter where you are active, visual content is much more helpful than others.
Luckily, all social media platforms help users with their features related to visual content. For example, Instagram develops as an image-based platform, Facebook designs Live videos which get six times the engagement than any other type of content, and Twitter channel proves that graphics and videos get way more shares than text-based posts.
Including visual content in your posts does not require much effort, sort of insane equipment, or high production budget. Instead, you can create content with high reach using basic imagery such as:
Infographics

Photos of customers

Photos of events

Photos or videos of your team

Behind-the-scenes photos or videos after events

Quote photos
Also, there are many tools available now that help you build up creative images and videos, making the process easier than ever.
Make your social presence known
Once you have put much effort into making your social media presence reliable, you need to share and let the world know about your appearance. Of course, you have to make it right by sharing at the right time to the right audience. Only when users know you have a presence on social media channels will they share with people they know and spread your image.
Stay active
What will an inactive social feed look like? Plain, boring, and simple. Those feeds will stop brands from moving forward, which means entrepreneurs need to be active every day with new content.
Staying active doesn't mean you need to post something day after day. Instead, you can respond to customer issues between main posts to avoid wasting time. Also, you need to schedule and block out some minutes chunks throughout to get the highest engagement. Here are some ways you can follow to stay active:
Including social scheduling and automating to save time and effort

According to audience location, send priority to your social networks

Struggling to recycle your content instead of using the same materials all the time
### Update new trends
Every brand should make room for the content of new trends, which may be breaking news, hashtags, the latest meme, etc. You can inform audiences about an existing trend, but you also indicate your brand's characteristics. However, it doesn't mean posting every news or trends because some with controversial features can remove your audience.
Paying for higher engagement
In fact, not every social media advertising service is free. Although there are still some can be made organically, users have to pay for new Facebook's algorithm and business features of Instagram, allowing businesses to experiment with ads.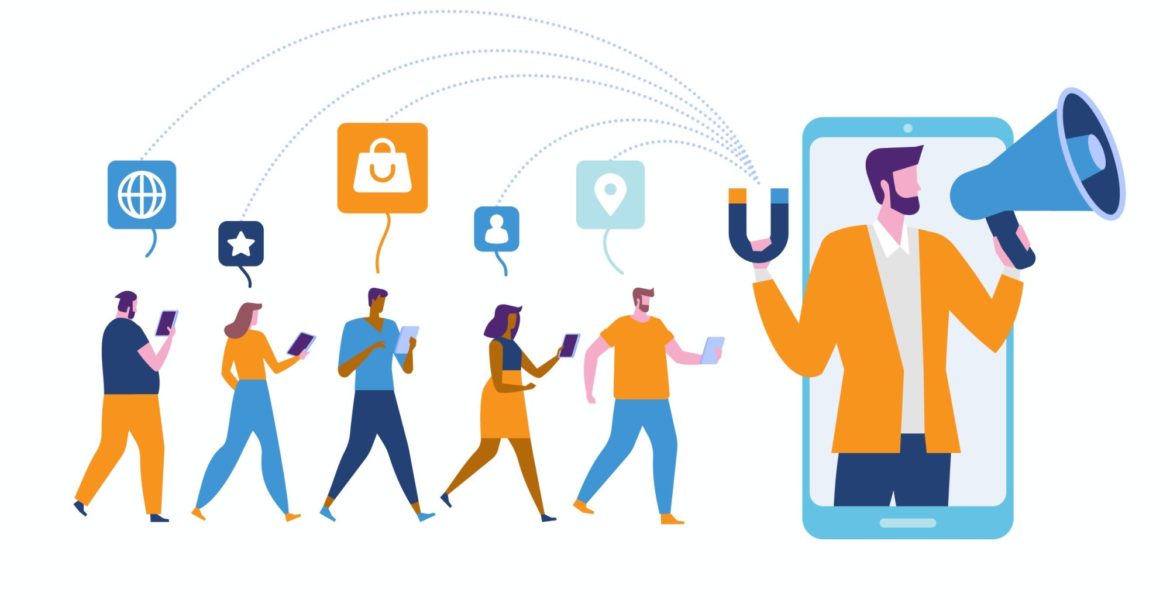 Besides ads, inviting influencers to market products is also a way to grow your brand. Paying for building relationships with social movers is getting more common day by day.
Luckily, both social advertising and influencer marketing can have an insane ROI. A paid strategy will certainly bring about higher engagement and better reach than a free pricing plan.
Do your research
There will be no similarities among multiple social media platforms and businesses as well. Each company will need different activities on social media in different periods of time. Therefore, business owners should spend time doing their researches about the company itself and the industry it is working on to get more likes and follows to their accounts. Let's dive in and study everything relevant to help you grow your social media presence for your market.
Post at a comfortable rate
Posting at a comfortable rate means not letting your audience hanging while they visit one of your blogs. You should schedule your posts every week or month in advance to prevent your customers from seeing it has not been updated for a while.
Learn more
Show what your audience can benefit from your brand
When visiting a strange social media page or website of a brand, customers tend to be attracted to the one providing a benefit to them. In other words, let's give them something for free to draw them into your website and build brand engagement. Some possible benefits you can offer maybe s short trial, a free book, a discount code, or a trade of liking their page back. It is a good way to get engaged with those followers who are valuable.
Branch out
Branching out means you use more than one popular social media site like Facebook, Instagram, Twitter, Pinterest, etc. There are millions of media platforms allowing you to categorize. Use one as your bookmarking site, one as social review sites, and so on. Branching out is also a way to help your brand be more social.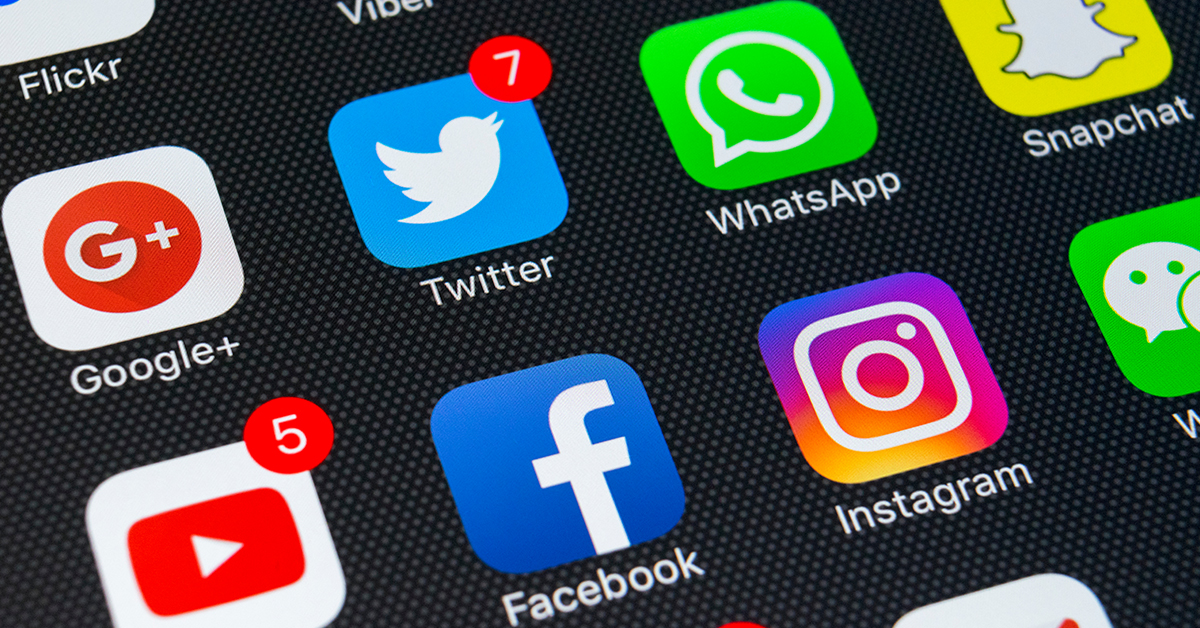 Use tools to control your work
Social media is a significant source for us to return our investment. If someone says there's a lack of ROI when working via social media channels, they are probably not taking it seriously.
Similar to Google when we rely on Google Analytics data to bring about high-quality content, marketers need to consider doing the same thing with social. This tip means you should find one or more analytics tools available nowadays to help you find out the top-performing content and performance trends. This data will be applied to break down your social media presence by the numbers and help you treat social networks at a suitable level.
Provide Q & A part
Another tip to make your brand more "social" is to provide questions and answers part on your social media feed and website. By doing so, your audience will know more about you and your brand, but brand preferences will also be promoted.
To make it more efficient and easier, remember to use frequently asked questions section to help you answer millions of their questions.
Take advantage of games
People like taking part in easy games and questions. Also, they like to win. Therefore, let's use some quick games as well as small gifts to attract more likes, follows, and traffics. Once the number of those increases, you will find it easier to build engagement and find more valuable customers.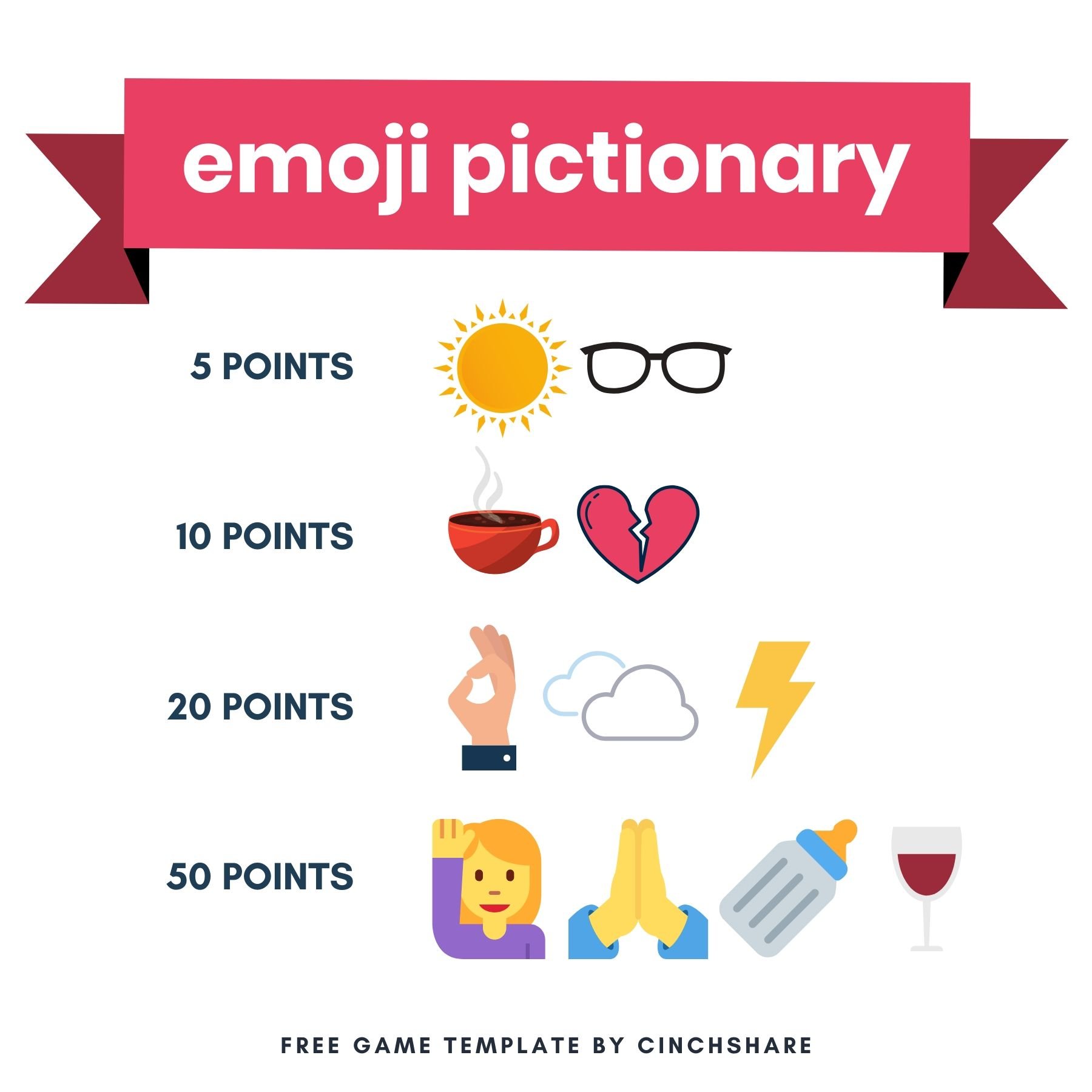 Create valuable content
You need to "create" instead of "post" only if you want to stand out from social media marketers. Therefore, don't just focus on the content everyone else is posting. For example, if you want your brand to appear as a thought leader or a leading company within your market, you need to post more original content. They can be your original blog posts, research, or infographics.
However, remember that you are creating content for audiences to read. So, make sure you are making the most valuable one into your blog website as well as on your social media accounts. The valuable content means the one attracting many users and forcing the followers to stop in their tracks. It is because there is a growing number of noise on social media.
Creating valuable content that every one like to read will help showcase your business and websites, which leads to a larger number of customers and higher profit.
How to analyze social media presence?
Step 1: Identify your competitors
The first step while analyzing social media presence is identifying your competitors and the platforms they are using. Within your industry, you must have a general idea of your main rivals. However, what you need to focus on is the one who actively works on social media account to promote the business, not every competitor.
To find your competitors, use Google to search. By typing some keywords relevant that consumers tend to use while finding your business, you will see which companies are working online in the same industry as you.
When it comes to social media analysis, you should exclude large online marketplaces such as Amazon, Shopify, Best Buy, etc. and look for those which are in your specific industry. In fact, most websites link to the social media profiles of the businesses. So, you can then go to each website to see whether your competitors are active or not and which channels they are in. After that, you should find out which social channels you are interested in and add them to your analysis right away. In your template of analysis in which you store all data, you should include not only the channels you are about to pursue but also four to five competitors.
Most brands will have three or four main platforms in common, especially the globally popular ones like Facebook, Twitter, or Instagram. The process of identifying your competitors and the channels they use may take much time and production but if you do it carefully, the results are worth the wait.
Step 2: Collect data
Knowing who is your social media competitors, you should go deeper to their pages to gather data. This process varies based on the platforms you choose. According to the popularity of Facebook, Twitter, and Instagram, we choose to stick to them to help you know how to take this step.
Facebook
When clicking to your competitor's page on Facebook, there are many things that you can see and rely on which will support your analysis. They may include:
The number of followers and people who like their pages

Specific tabs and features. Not every brand include this part. If they do, the Shop section seems to work well and be used by many businesses

The number of messages your competitors send and receive

The content in their posts (text, images, videos, games, etc.)
When collecting all the data necessary, include them in your spreadsheet and additional metrics if you need them.
Twitter
In terms of Twitter, you can check out some Twitter-specific metrics by registering for a social media analytics tool. This tool will help you compare your profiles with a competitor or with each other (in case you have more than one bio). Just select your account and another or a rival.
The comparison report will show you influence, followers gained and lost, engagement, and more. You can choose the time period to see the change but it is recommended to keep the date in the last 30 days to make it the most relevant.
When seeing all the data as well as your competitor's social media analysis from the Twitter report, you should add the related data to your spreadsheet.
Instagram
Unlike Facebook and Twitter, Instagram won't bring you much public data about your competitors. You also need to rely on a tool helping compare and benchmark your brand against others in some key factors like audience growth, media sent, engagement, hashtags, or top posts.
Among those, using hashtags is an interesting tactic. Additionally, many marketers also get creative while searching for the brand name on Instagram and check out the number of results appearing. Normally, the more results come up, the more popular your competitors are. Having many people searching for the brand name means this company works well and has many active audiences. In case there are many brands hashtags, you should search for the most popular one, which is often the company's name.
When you end up with all the information from the analysis research, make sure to add all of them to your spreadsheet.
Step 3: Analyze competitors' activity
After collecting enough data, you also need to know how they use social media platforms to increase sales. This step can't be taken with any tool but a manual review.
Firstly, check out whether they are active or not and how active they are. To gauge this factor, you need to answer yourself the three questions below:
When was their last post?

Are there long periods between each post?

Do they often reply or like comments of audiences?
An active brand on social media is one that posts at least once every couple of days.
What's more, you need to look at what they posts. Let's look at the last 10 posts of them and see how many of them are promotional. In fact, you are figuring out the percentage of promotional posts. Promotional posts link to a product, a sale, a contest, or those which persuade users to make a purchase. The non-promotional posts are those which do not cover those things.
Also, you can look at the voice of your competitors in their posts. However, marketers should not rely on this too much because your specific tone will decide your social media presence and vice versa.
Lastly, when you have enough ideas of what your competitors do, put information into your spreadsheet.
Step 4: Analyze competitor's website content
This step is not compulsory for every industry. But if you are in an industry in which blogging is popular and important, then this step is extremely for you to follow.
Knowing almost every data of competitors, now you need to look at their websites if they do have one. Content marketing and social media have many things in common so many businesses have the same content to publish on the website and social media account.
If your competitors have a blog website, let's look through to know the type of content that will attract many audiences.
Step 5: Using the data
Finally, it's time to put all the data you collected to use. This step is all about comparing your brand's metrics and data to your rivals using your social media analytics. It might be hard at first but give it a try if you take social media marketing for a serious purpose. Also, you can add any adjustments to your strategy if you find something new and necessary.
Remember that the information you find is not something to copy but a guide to help you get started and move in the right direction. Use some of their tactics, not do exactly what they are doing, apply to your company, and find it easier to improve your social media presence.
Related Posts
Final words
To sum up, if you are developing your business through social media marketing, it is important to position your brand as a strong authority. To reach that target, you need to consider some useful solutions and tips that make your brand appear more genuine. From that, you will have a better chance to attract potential customers and gain trust from them. You can also contact social media experts to help you promote the social media presence whatever sites you are in.
Let us know in the comment box below if you have any questions or there are any tips that we missed. We want to hear from you, too! If you find this post helpful, share this with your friends and check out our blog site for more interesting posts.
---
Mike is a content writer at Avada, with a love for video games, gadgets, and software. He has been writing about the industry now for over 7 years. He likes to keep up-to-date with the latest software releases. He's also an avid reader, and he enjoys spending time outdoors with family and friends. When he's not working, you can usually find him playing video games or exploring new outdoor activities.
New Posts
Stay in the know
Get special offers on the latest news from AVADA.