Social Media Marketing Guide for Every Business
Since we mostly stay at home working now, you may notice yourself picking up your phone to check Instagram feed more than often. Does it mean you get addicted? Do your customers have the same feeling? Can your business make its mark on those screen time? The answer is YES, social media marketing is a great way to connect with your audience, build a brand's popularity, increase sales, and drive traffic.
While social media addiction sounds bad, we all can't help checking our phones again and again. There is even a word for that - Nomophobia - the fear of not being near your mobile phone. They may be looking for a cure, but as a business, it is an incredible marketing opportunity not to jump on.
Don't worry, you are not the bad guy. If your brand is awesome, your prospects deserve to know about it. And social media marketing is the right way to do that.
In this article, I will give you an overview of it, show how to create a successful social media strategy, and help make a thorough plan. Your customers are waiting to hit that like button, so let's get started!
Table of contents:
What is social media marketing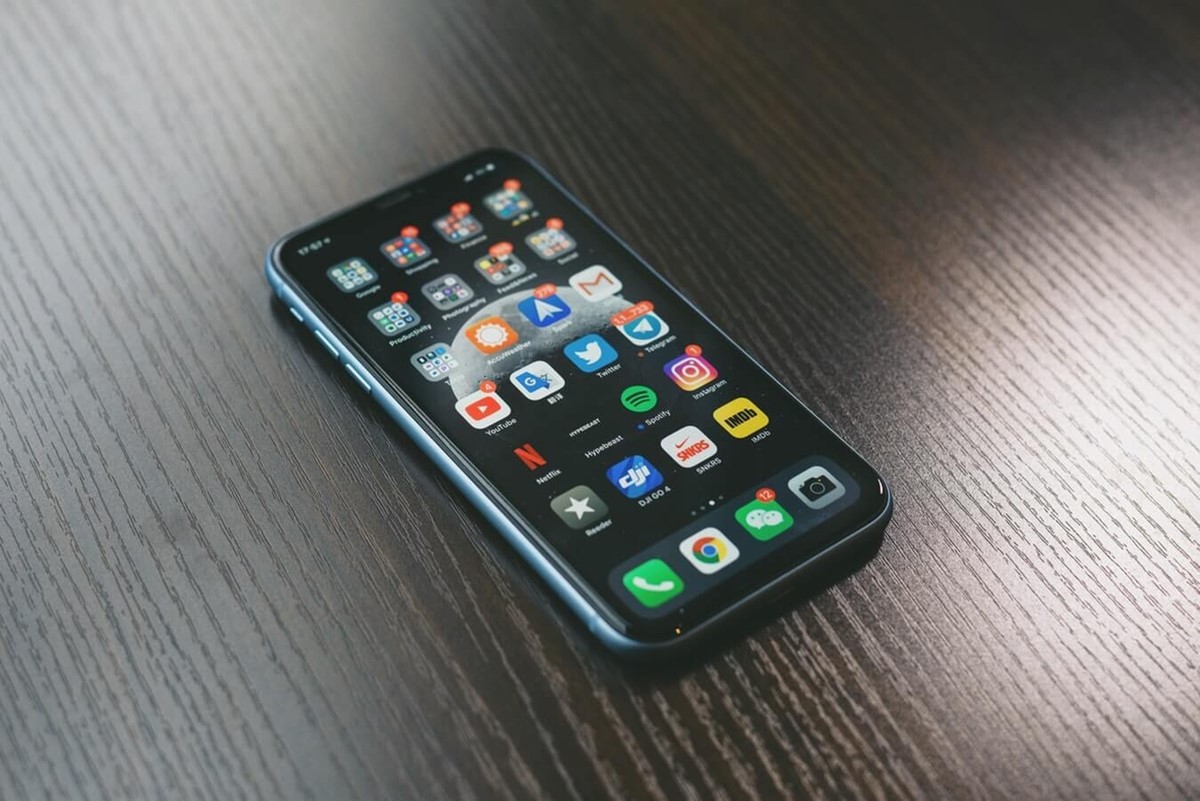 In general, social media marketing is a form of internet marketing that involves crafting and sharing content on social media platforms in order to achieve certain goals: increase user engagement, drive traffic, market a brand, etc. These content are often tailored to the context and audience of each individual platform to reach the best result.
Remember I said that you are not the bad guy? It is because you are learning to attract people by delivering great content. The kind of content that people want to read, watch, share, and react. If you only make bland content that wastes everyone's time by reading it, you are the bad guy. Duh.
However, each platform is different. You have Facebook, Instagram, Pinterest, Twitter, Reddit, LinkedIn, YouTube, Snapchat, and more. Each of these has their own tools to help business reach audiences and grow the follower base. As a smart marketer, your social media marketing strategy will target only the platforms that your audience spends their time on.
And if you hit the sweet spot with good content, your audience will tell their friends about it. That is an important note to remember about marketing on social media. Before we dig deeper, let's have an overview of the social media world.
Social media marketing overview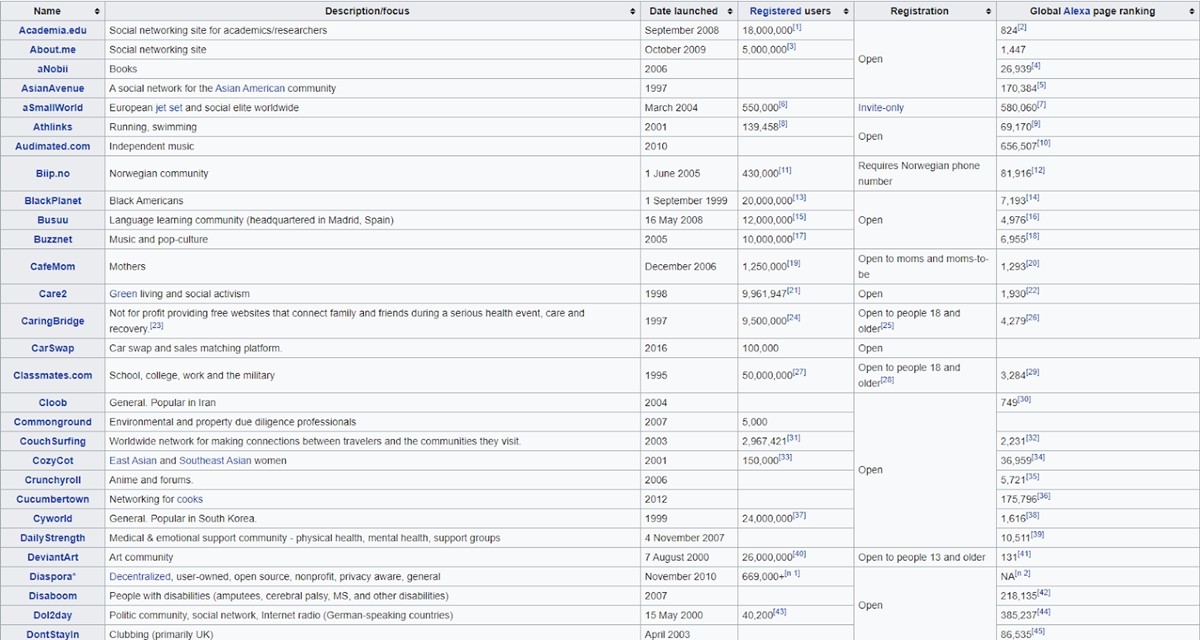 In the dawn of social media, businesses were sharing their content on various platforms to generate website's traffic and drive sales. Nowadays, social media marketing is essential for a million different reasons, from social listening to analytics, advertising and collaborating.
I named some well-known social media platforms above, but those are not all. Wikipedia listed almost 200 of them, and there are 3.5 billion daily active social media users right now - which equates to about 45% of the world population. Things change incredibly fast on these platforms too, with new features and tools rolling out every month to improve the experience.
Facebook is still the market leader with over 2.6 billion active monthly users, while Youtube follows closely with 1.9 billion users. That said, you should start social media marketing with the ones that have been around for a while and gained a steady user base.
Some key social media terms that you should know are:

Content


Reaction


Shares


Hashtags


Engagement


This is whatever you are posting on your social media.
There are many forms such as text, link, picture, video, and more.

Example: Facebook status update, Instagram photo, Twitter
tweet, Pinterest pin on boars.


The most basic form for social media users to interact
with your content. Facebook has different reactions based on feelings, when
Instagram has heart, and YouTube has likes or dislikes.


When people pass on your content to their own social media
pages, that is a share. The more shares, the more people know your content.


A common form to add meta information on social media
channels. They are used to describe the topic of a content or represent a
current trend.

Hashtags are used by companies to create trends too.


A general term for people's interaction with content. It
includes reactions, comments, recommend, or share. There are many statistics
involved that a business can track for engagement.

As a whole, social media marketing is now considered an essential part in a company's marketing plan. In fact, 73% of marketers believe that marketing on social media is "very effective" or "somewhat effective".
Social media marketing's benefits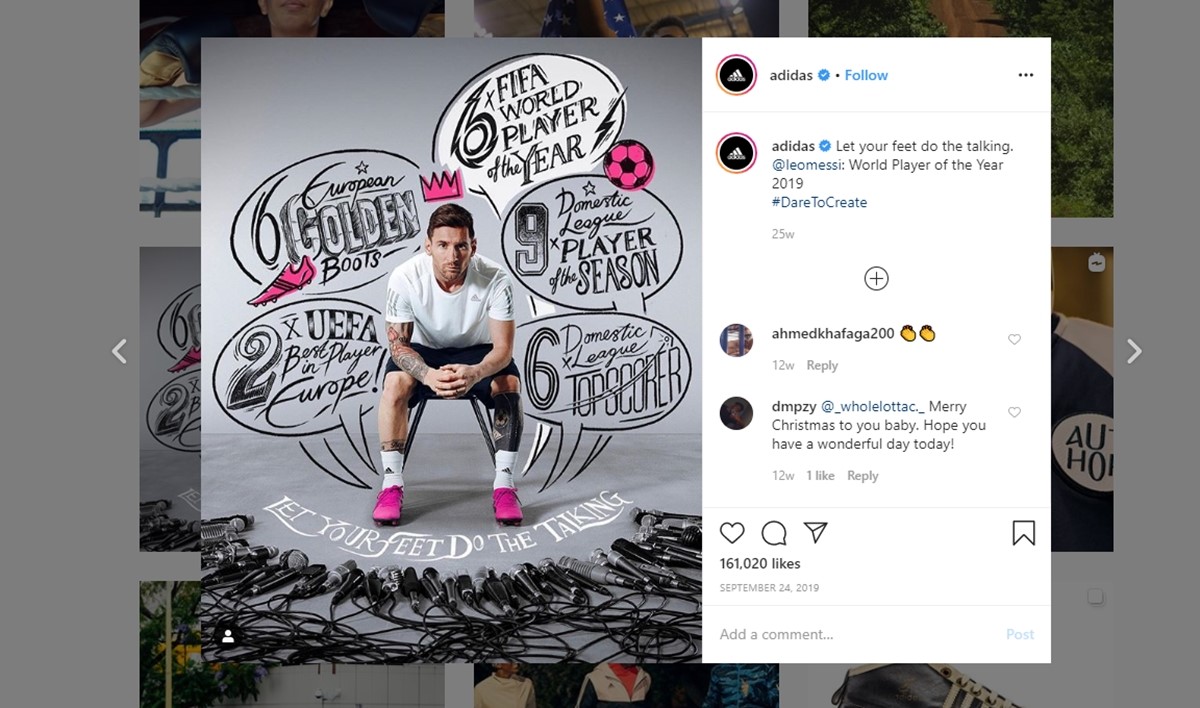 Why do marketers all over the world believe in the power of social media marketing? There are a variety of reasons that have been proved through years of implementation and research. We conducted those into four most beneficial reasons below.
Building conversions
Back in the days, a company only had newspapers or television to promote their brands - which are methods with no both-way interaction. With social media, promoting and sharing products become a simple way to engage with prospects, boost conversions, and increase sales. This is because now you can actually test and adjust based on each audience group's reaction.
Here are some examples of using social media marketing to build conversion:
Implement social media advertising on your channels. Your advertising can have many versions for many target audiences.
Share links to your websites on newsfeed or the bio sections to increase traffic of a promotion.
Create contests for visitors and followers to participate on social media.
Sell your products right on social pages. Facebook and Instagram have a shopping feature which allows visitors to click, view details, and purchase products just like on a store's site.
Host live videos or share stories to make announcements and provide updates about your brand's exciting news.
Form relationships with customers
By creating enjoyable and engaging content on social media, you will be able to build lasting relationships with your followers. You can do this by interacting with them through your posts, replying to their comments and questions, or providing any help that they need. You can learn about the 5 W's and the H in content marketing in order to engage and convert customers.
You can also do surveys with customers on social media. Create a form or auto message to ask them about feedback on your product, service, their pain points, or create giveaways to help create trust and show how much you value your customers' opinions.
Creating a brand identity and awareness
Due to the large number of people on social media (3.2 billion), you can see why improving your brand awareness on these channels has potential. Just create an account or two with company details and sharing content related to your products is ensured to increase the number of people who know about your business.
Social engagement is an important factor for this. People can like, comment, share, and repost all of your content. Your social media pages can drive direct traffic to your site too. This is done by including direct links in posts, bio, or profile.
Keep tabs on competitors
Before, you would have to pay private inspectors to learn about a company's marketing method. But now, with social media, you can spy on their tactics, promoted products, implemented ad campaigns, and level of interaction with followers.
For example: Facebook Ad Library provides transparent information about all ads currently running on the platform.
Through this, you can look at what works and doesn't for your competitors, then adjust on your own approach. Not to mention this is helpful for your brand to create its unique image and stands out on the market.
Next up, we will talk about strategy - the core element of your brand's social media marketing.
How to create a social media marketing strategy
Why do you need a social media marketing strategy? Without a strategy, you will be posting on social media platforms without a purpose. Without realizing what your goals are, who your target audience is, and what they need, it will be hard to achieve results with social media marketing. So the strategy exists to set where you are headed.
Let's see how you can do that:
Set S.M.A.R.T goals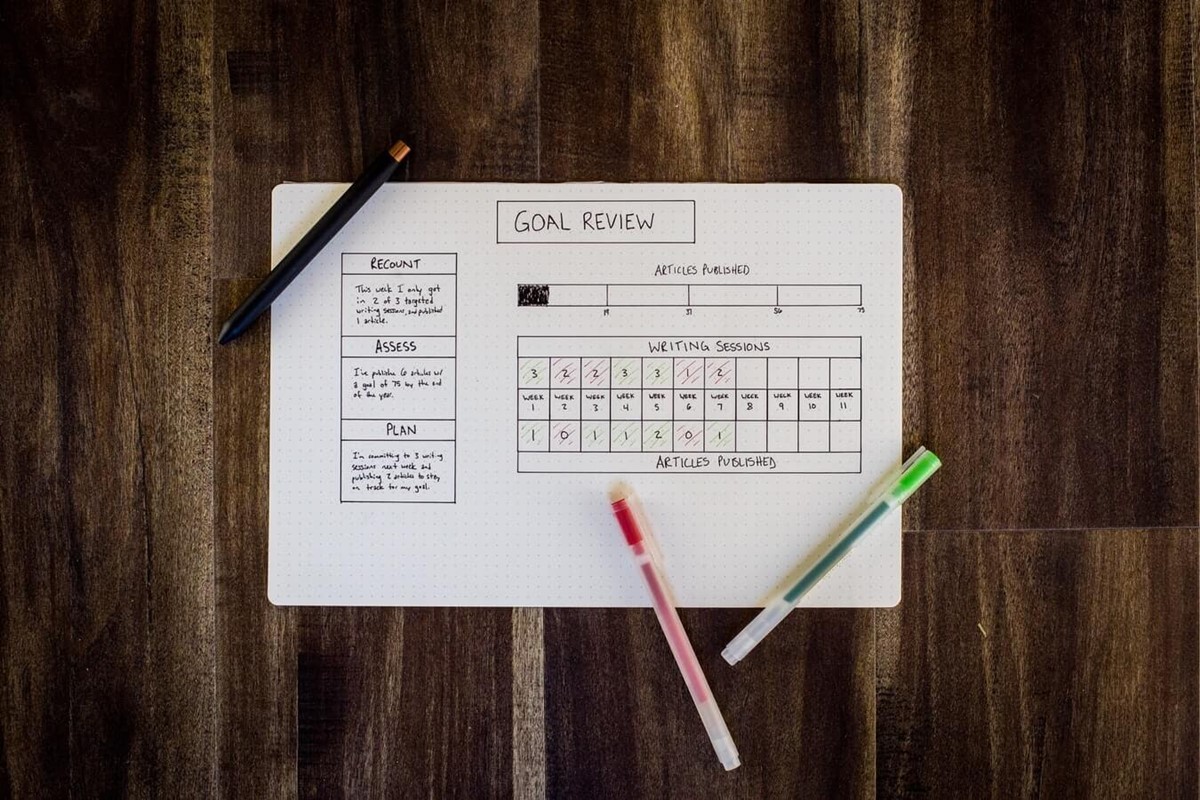 If you don't know about S.M.A.R.T, it is shortened for Specific - Measurable - Attainable - Relevant - Time bound. These are the framework that you want to establish with your goals. This will guide your plan and actions to have real and measurable results.
First thing first: try to figure out what you want out of your social media marketing. What is your endgame? Do you want more sales from your existing social presence, or perhaps gaining more followers to increase popularity? Then, you can apply the goal to the S.M.A.R.T framework and have an overall picture of it.
Businesses of all shapes and sizes have different goals in their minds. But, in general, here are some top priorities that marketers tend to focus on with a social media marketing strategy.
Generate sales and leads: Followers often don't make social purchases by accident, they are led by the brand's marketing effort. You can do this by alerting social media users about a promotion or new products coming. Remember to apply the S.M.A.R.T goal framework.
Increase brand awareness: To be authentic and create a lasting brand's awareness, you need to understand the brand's value. Then, focus on content that emphasizes it and use suitable personality. Your content can mean a lot, so avoid publishing promotional messages mindlessly.
Grow brand's audience: When you have good content, followers tend to come naturally. It is a way to introduce your brand nicely to those who haven't heard of it before. Good content means right on target. Through monitoring and listening to specific keywords, hashtags, or phrases, you can reach your target audience much faster.
Increase website traffic: Social media marketing can help generate traffic to your website as well. Through social advertising or promotional posts, you can add URLs that directly link to your site. Keep an eye on the conversion rate and link click to adjust your approach.
Engage with community: This is an authentic way to grab the attention of your followers and prospects. If you have a creative fan base, promoting user-generated content with hashtags can easily expand your followers number. Even something simple as asking a question can raise your engagement rate. Give your followers something to do with your brand.
Any of the goals above can be combined to your marketing strategy and help you understand where you need to tackle. When starting, keeping your strategy simple is always better than including many objectives and getting distracted. So try to combine not more than two goals, or just sticking with one only.
Learn about your audience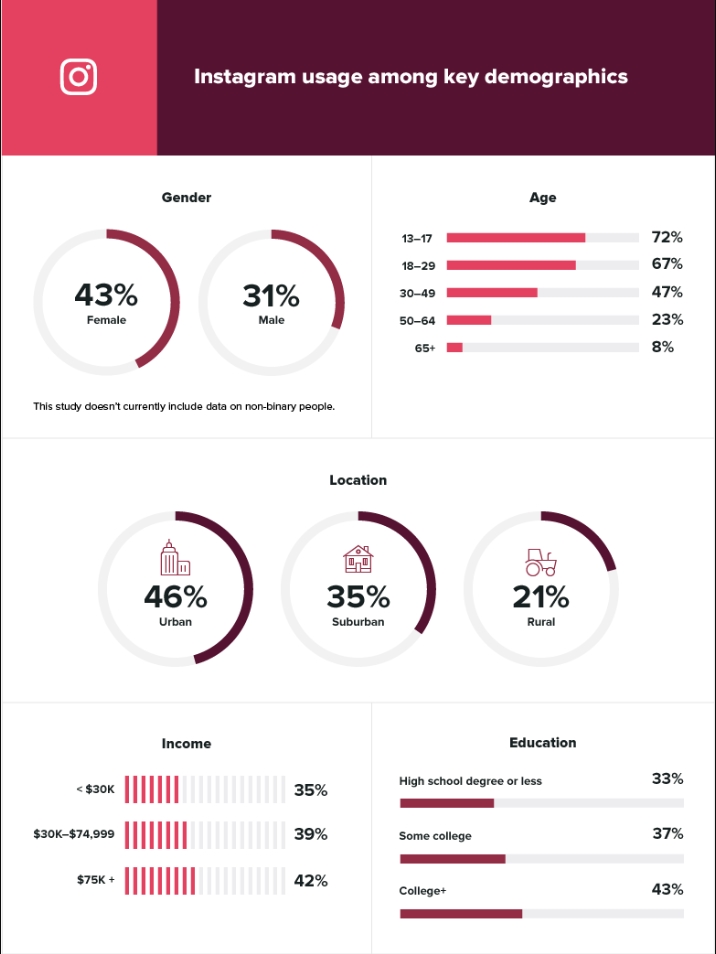 Next, you should determine your buyer personas and audience so you can understand their needs and interests. It is dangerous to make assumptions, but you have many social media analytics tools and demographic data to not jump blindly. Much of what you need to know may already be out in the open.
For example, you can see this social media graphic by SproutSocial to know about many platform's audiences. There is info about age, location, gender, income, and more. These numbers tell you which networks your brand should use and what type of content you need to publish.
Some notable insights can be listed as:
Instagram's major users are millennials or Gen Z, which requires bold, eye-popping content that has unique personalities.
Facebook and Youtube are good places to run ads because of their high-earning user bases.
LinkedIn's users are often well educated, so the content needs to be in-depth, industry-specific, and convincing.
Pinterest's users are mostly women and boasted the highest average order value among social shoppers.
That said, how about your own customers? What are their personas? To create this, think about the people you are trying to reach and classify them as a group. For example, if you are selling trendy watches, you can classify your target audience as millennials (25 - 35 years old) who like to wear stylish watches with modern features - maybe smart watches.
By considering your audience and buyer personas, you can determine which kind of content can attract them, what your followers expect to gain from your brand, and how you can create engaging content that keeps your followers interested.
Analyze competition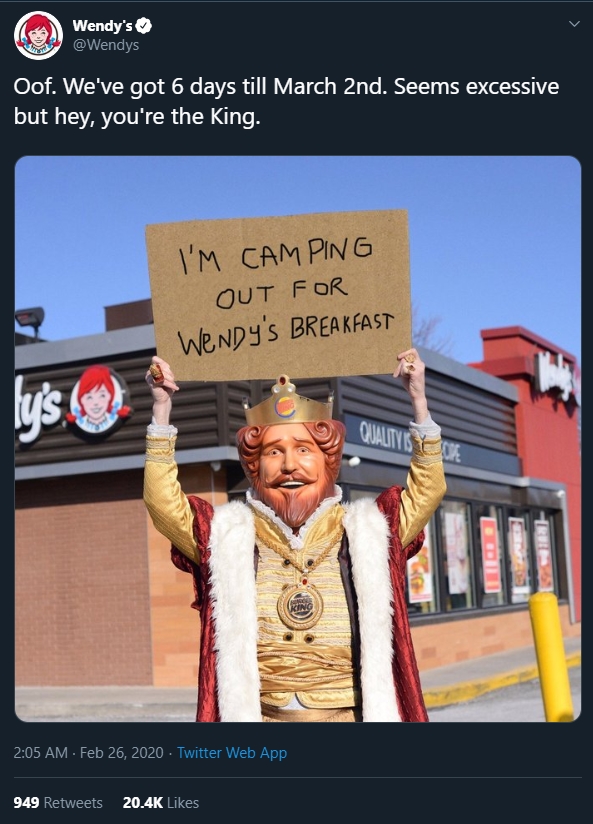 Odds are, your competitors already have some social media accounts and running campaigns. Which is a good thing, because you can learn from what they are doing. While analysis tools are helpful for statistics, a simple review of your competitor's social presence can bring many useful insights.
The goal here is not to copy their ideas, but to learn what is working for them and what you can adapt to your own strategy accordingly. This is called conducting a competitive analysis.
This analysis allows you to understand who they are in your industry, what they do well, and not so well. You will get a good sense of what kind of content is expected and set your social media targets based on that. It will also allow you to spot opportunities that your competitors have missed.
For example: One of your competitors dominates Facebook, but seems to have little effort on Twitter or Instagram. This is your chance to find new networks where your audience can use more content, rather than trying to win followers from a dominant player.
Another way to keep tabs on your competitors is social listening - which is tracking social media platforms for conversations or mentions that can be related to your brand. This can be done through tools like Sprout's Advanced Listening or Hootsuite's Insights.
As you track competitors accounts and relevant keywords in the industry, you can notice shifts in the way companies use social media channels. Or you can spot a post or campaign that receives a lot of buzz on the market. These are all useful information to evaluate your own strategy and goals.
Determine important metrics

With all the data gathered from social media, it is important to know which metrics that really matter. Brands now need to know which data that aligns directly with their goals. Which metrics are we talking about? Let's take a look at them.
Engagement: This is the total number of social interactions for a post or a campaign, divided by the number of impressions. This shows how well your audience receives your content and their willingness to interact.
Reach: This is the number of unique users who saw a post. It shows how far your content spreads, and does it actually reach users' feeds. An important metric to track over time.
Clicks: This is the number of clicks on a content, company name, or logo. You can understand how users move through the marketing funnel with this metric. It also shows what drives their curiosity and encourages them to take action.
Organic and paid: Your ad content interaction can be divided into paid or organic too. This can show how your campaign performs on each channel and show the difference on your advertising effort in different formats.
Hashtag performance: Hashtags are used a lot. But you can know which hashtags are used the most, which are most associated with your brand, and which creates the most engagement. You can adjust your hashtags to shape the focus of your content.
Sentiment: You can also measure how social users reacted to your content, hashtag, or brand. The positive and negative show how people are talking about your brand.
An effective social media marketing strategy always involves numbers. Put them into context that is relevant to your original goals, and you can have a smart strategy.
Set up accounts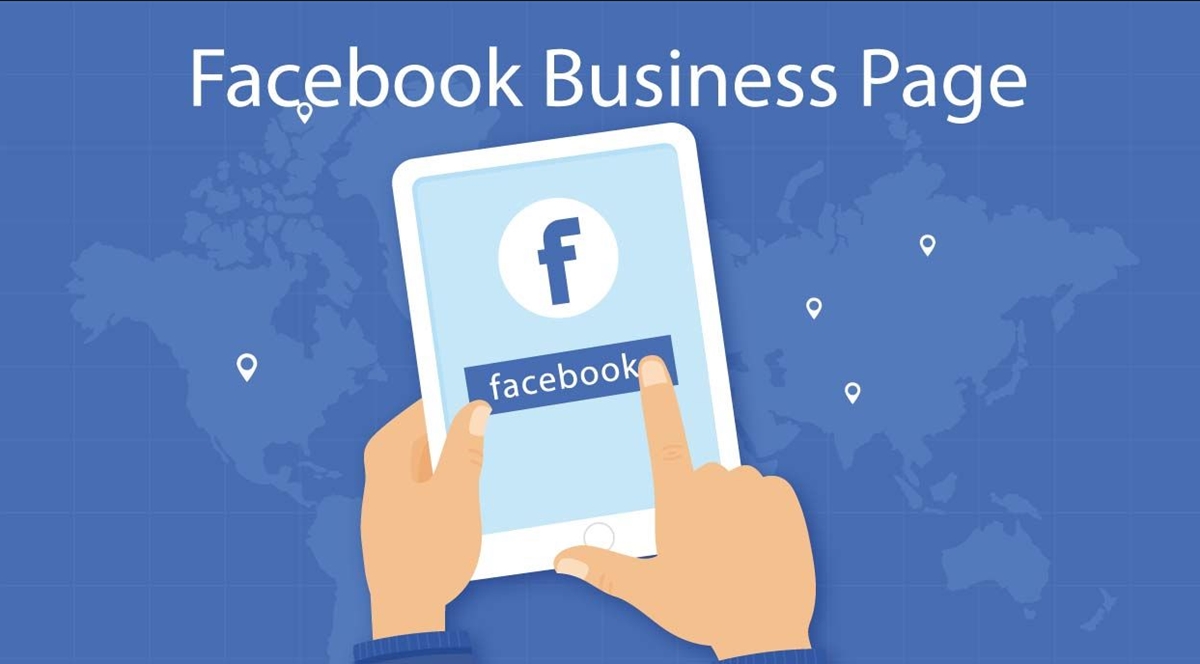 Now you have decided all the important metrics, it is time to choose which social channels to use and define your strategy for each network. It is a good idea to create mission statements for each platform. A one-sentence description will help you focus on a specific goal for each account.
For example: "With Facebook, our brand will use advertising to attract a specific group of audience to increase sales." Or "Instagram will be the platform for promoting and sharing our brand's value to help increase the brand awareness and gain new followers".
If you don't know what mission statement a particular social network should have, it is best to reconsider if you should use that network or not.
Once you've picked the social platforms to focus on, learn to create your accounts or optimize the existing ones so they align with the strategy. This includes filling out all profile fields, using keywords that people use to search for your business, and having images that are suitable for each platform.
There are many guides both by the platform itself and internet guru that you can find. But don't let this overwhelm you. It is still better to be good with fewer channels than trying to maintain a presence on all the networks available.
Analyze, test, and adjust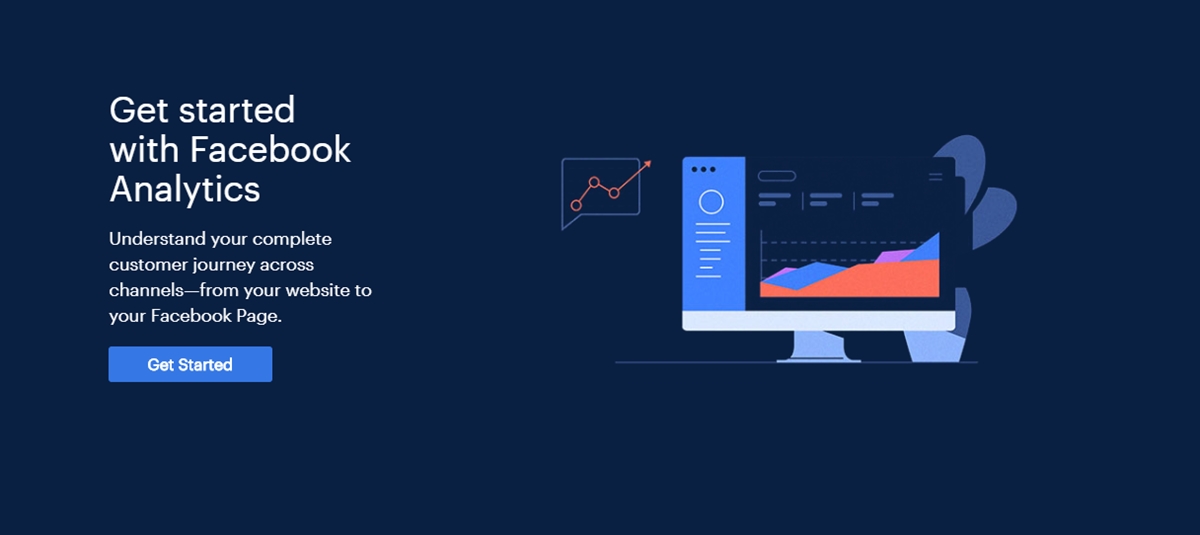 One of the most important aspects of a social media marketing strategy is ensuring that your efforts are effective to meet your goals. So you need reliable data to know this, which means keeping track of your posts on every channel. You may realize your strategy is not working well as you anticipated, or performing better than expected.
First, you need to analyze your social media metrics. These metrics include data about engagement, shares, likes, followers, and other interaction - which you have determined in the previous phase. Most platforms have their built-in analytics tools for business accounts. Here are some examples:
All these tools give you a better understanding of how audiences respond to your content and what you should consider modifying to improve the result.
Once the data comes in, use it to test and adjust your strategy regularly. Social media tools allow you to test different campaigns, ads, posts, and strategies against one another. Constant testing helps you understand what works for your audience and not, so you can refine your strategy.
In the social media world, things change fast. Your business will go through many periods of changes because of new platforms or significant updates. This means your strategy will be a living document that should be adjusted if needed. It is the guideline to keep you on track, but don't be afraid to adjust so it better reflects your new goals, tools, or plans.
Steps to make a social media marketing plan
Having a strategy is like setting to climb on the top of a mountain. You'd know what you want to do and why, and you can see many have climbed the social media mountain. Now you need a plan to get there successfully too.
Let's put your ideas into a cohesive, step-by-step blueprint to get started with social media marketing. Gears up and be ready to step your foot down.
1. Consider social networks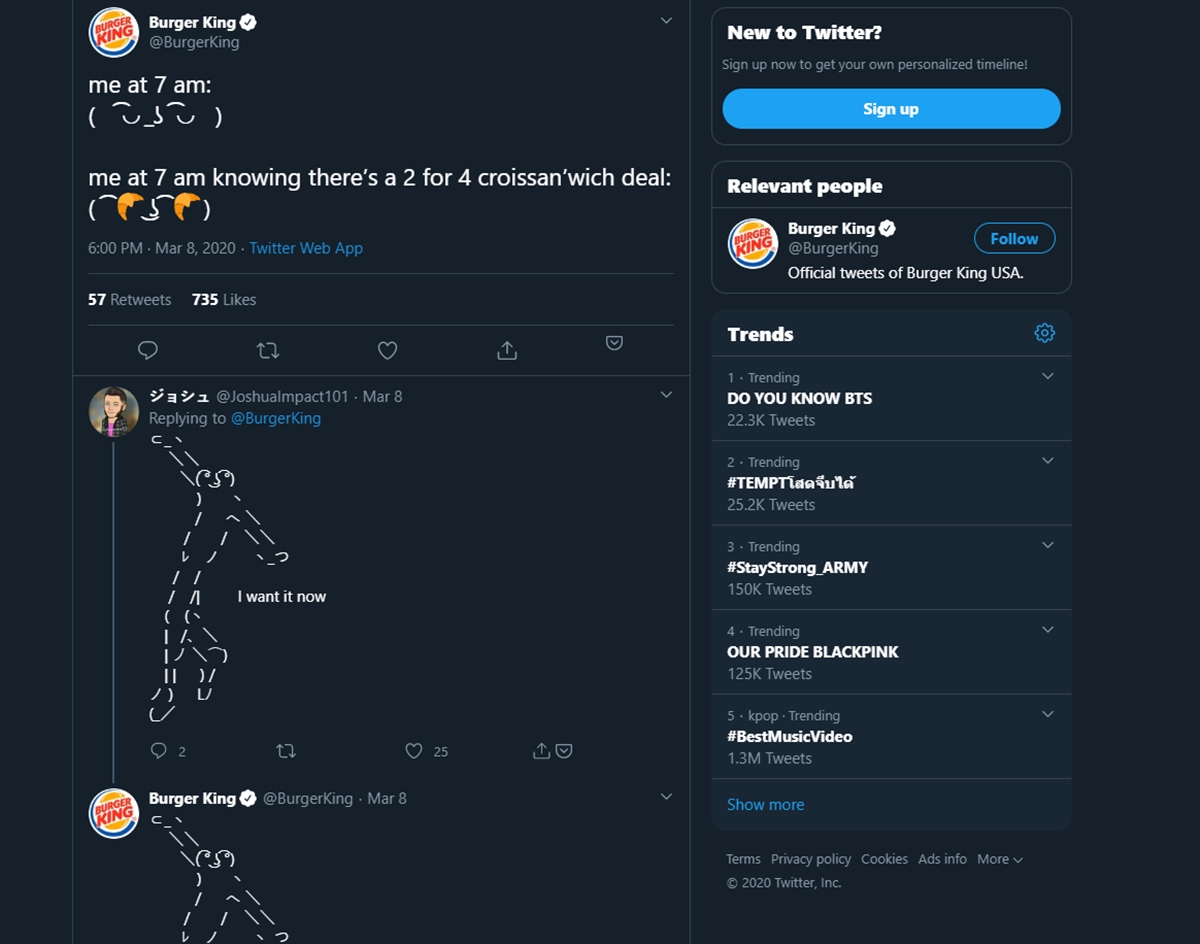 You don't have to be on all of the networks, just choose the ones that matter to your brand and your audience. There factors to consider when considering your networks are:
Your audience: Where do your potential customers hang out? Which platforms have the suitable demographic? What do they use the platform for?
Time: How much time can you devote to marketing on a social network? Ready to plan for at least an hour per day for each network at the start, this is to get you familiar with all the tools and content formats.
Resources: Do you have the resources to create the content that is needed? What personnel and skills that you have to work with for the platforms?
Through these questions, you should be able to determine which are the social media platforms that suit your brand. Then, we can move on to the next step.
2. Optimize your accounts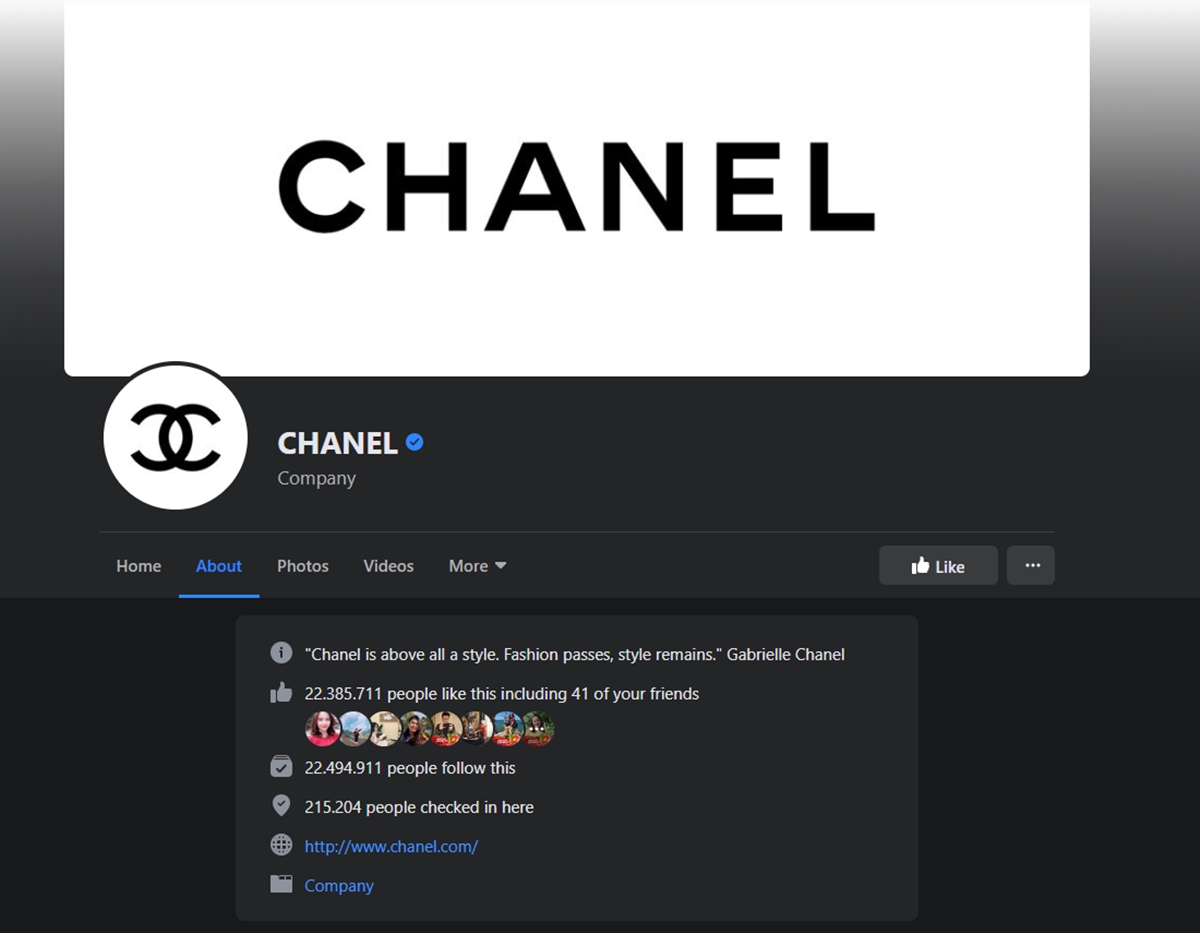 I talked about optimizing your social media accounts above, but let's get into details. First, you need to complete your profiles. A completed profile shows professionalism, thorough branding, and a signal of serious engagement that visitors can see clearly. Near the end of this article, you will find a list of resources made by AVADA for social marketing optimization.
Secondly, the visual. You should aim for consistency and familiarity with all the brand's visuals. This means your profile and cover photos should have similarity among social media platforms.
Thirdly, the copy. To create a professional social media account, the text should follow these simple rules:
Tailor your keywords to your audience
Show what you have done, rather than just who you are
Keep language fresh and few or no buzzwords
Be personal and personable
Answer the question of prospects: What they can get from you?
3. Find voice and tone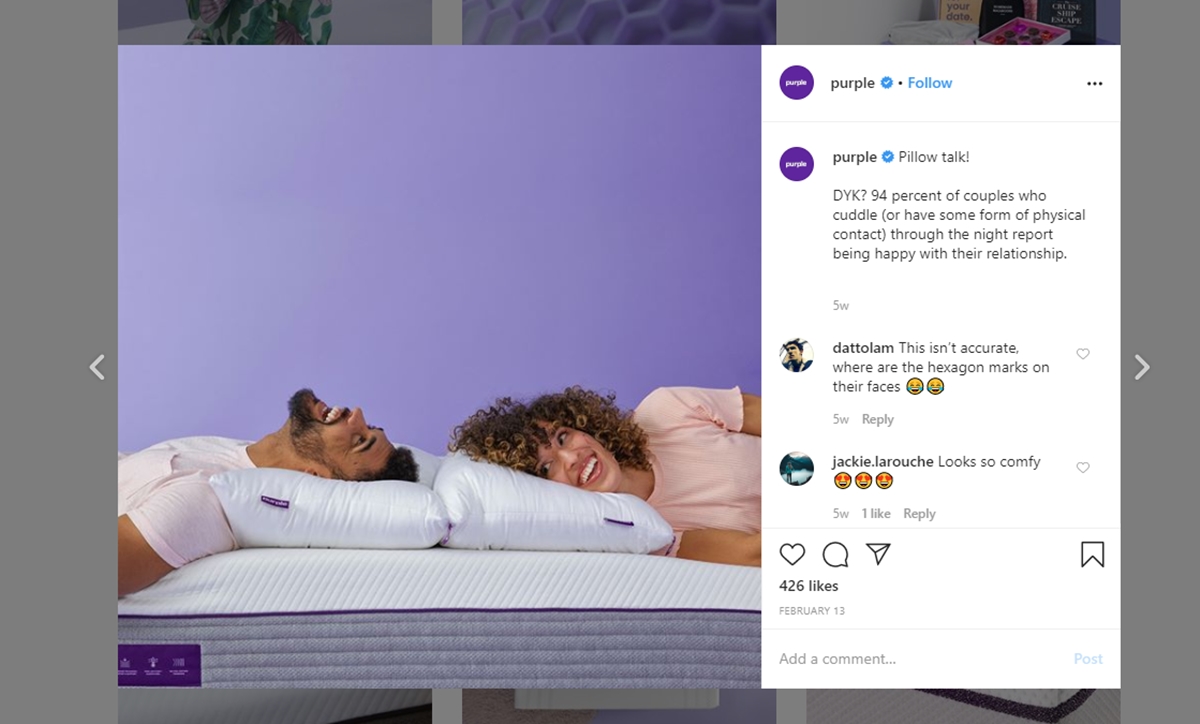 Your brand needs a voice and tone to represent itself. Voice is the mission statement, while tone is the implementation of that mission. Ask yourself these questions to decide:
If your brand was a real person, what personalities would it have?
What is its relationship to the customers?
Describe in adjectives what is not your brand's personality.
Are there any other brands that have similar personalities?
How do you want the customers to perceive your brand?
4. Create a content calendar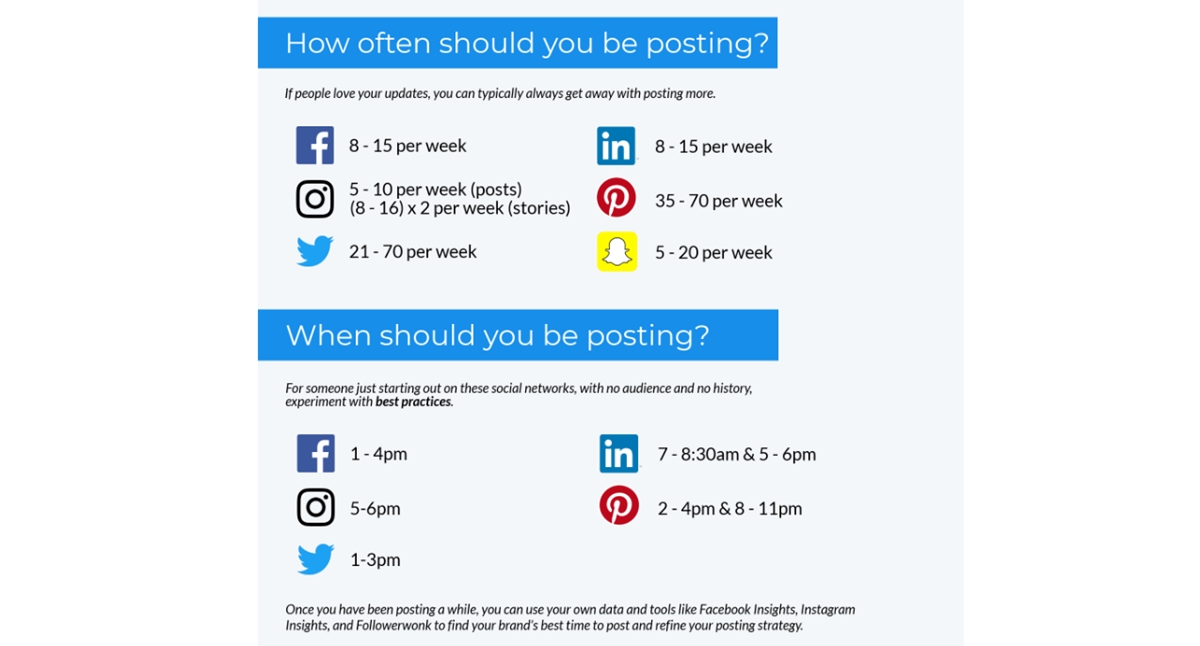 How many posts should you have per day? How often should your post? When to post? What to post? These are the questions that are related to your content calendar. Regularly posting is a simple way to gain more reach on any social platform. Your calendar should also account for the time spent interacting with the audience (on schedule or spontaneous).
First, let's create a posting schedule. List down the dates and times at which you are going to publish types of content on each channel. Plan all your activities - from uploading images to sharing blog links or posting videos. It should include both day-to-day posting and social media campaigns' content. This ensures your posts are spaced out appropriately and posted at the optimal time.
Secondly, plot your content mix. Your calendar needs to reflect the strategy you've assigned for each social network, so your posts support your overall goals. If you are starting from the scratch, try the 80 -20 rule: 80% of your posts aim to educate, inform, or entertain the audience, while the rest 20% directly promote your brand.
The rule of thirds is good too. One-third of your content promotes your brands, converts the audience, and generates sales. One-third of your content shares stories and ideas from thought leaders in the industry. The last one-third of your content is personal interaction with your audience.
Once you have this calendar, you can use scheduling tools to prepare your content in advance, rather than updating throughout the day. You can have more time crafting your post this way and do other work.
5. Analyze and adjust
Through time, you will discover which content, timing, and frequency works best for your social media marketing plan. From there, you can implement changes and adjust your goals to keep testing for the best results. With constant monitoring in real time, you just need to make small tweaks to the plan and not big, time-consuming changes.
And with that, you can wrap up your social media marketing plan and start producing your brand's content!
Best tips to start with social media marketing
You must be ready by now. But before that, let's see a few useful social media marketing tips to get prepared.
Have a consistent brand image: Social media marketing is a great way to project your brand's image across many networks. Each has its own unique environment, but your business's core identity should always stay consistent. Whether it is trustworthy, friendly, or funny, be like that everywhere.
Do some keyword research: This plus competitive research help brainstorm content ideas that can attract your target audience. They are looking for something, and the right words can bring your brand's something to them.
Share curated links once in a while: While you can deliver your original content to gain followers, it is good to share outside articles once in a while. If they provide valuable information that your target audience can enjoy, don't be afraid to link them. You may even get some links or mentions in return.
Have a plan for social media crisis: No one wants it, but things don't always go well for brands on social media. Prepare a playbook for when disasters happen, and how they should be handled.
Promote your content through all channels: You can use social media marketing to share your best content with readers. You can modify your content into new formats like videos, infographics, images to suit each network audience. It is a great way to build loyal following through all networks.
List of social media marketing resources by AVADA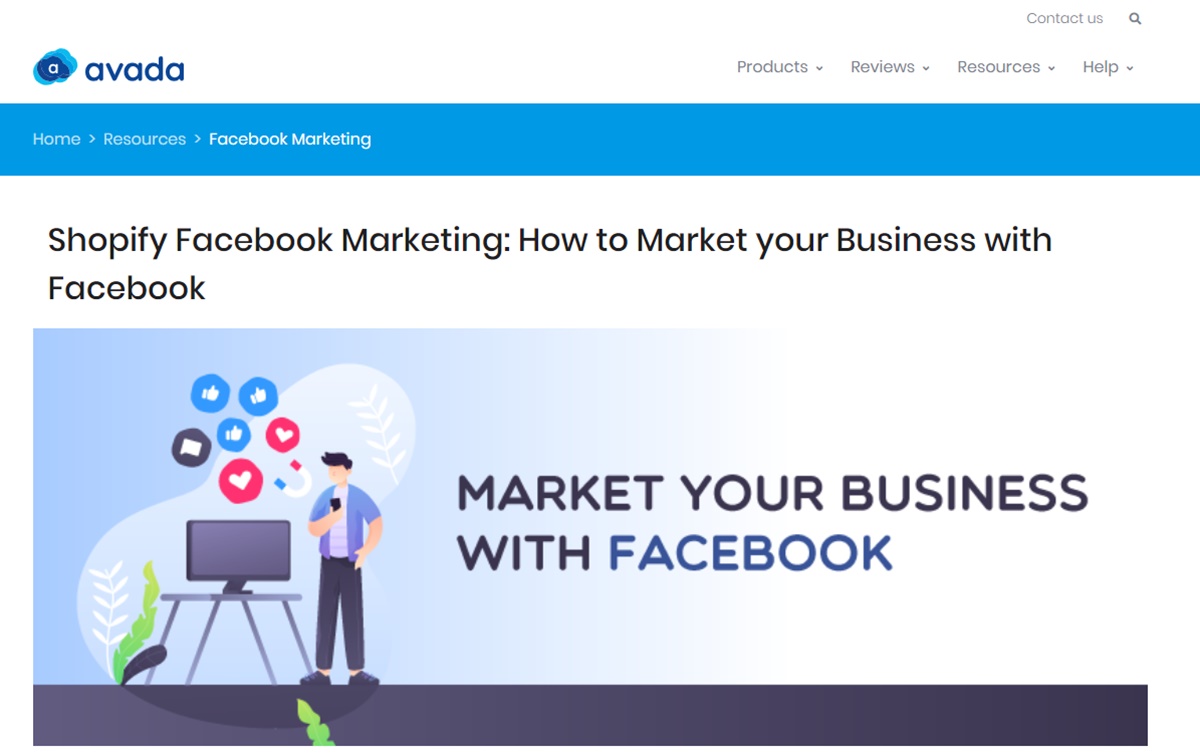 Shopify Facebook Ads: The Complete Guide for Beginners
Shopify Facebook Marketing: How to Market your Business with Facebook
10 Advanced Content Promotion Strategies to Drive More Traffic
Using Instagram for Business: Attract Customers with Visual Content
How To Sell on Facebook Marketplace
Final words
With over three billion people using social media nowadays, it is easy to understand why so many businesses use these platforms to promote products or services and engage with customers. Although applying social media marketing may seem like a daunting task, this guide exists to help you take steps by steps to start easily.
Start working on your business's social media marketing today to improve engagement, increase followers, and boost conversions. That is all for this article, if you have any comments or questions, just leave them in the comments section below. And as always, best of luck on your eCommerce journey!
Subscribe
Stay

in the know

Get special offers on the latest news from AVADA.
40k
subscribers has been joined!
Earn $10 in reward now!