How to Drive Traffic to your Shopify store?
No doubt driving traffic to Shopify store is a secret to the success of your online business. In other words, website traffic is an essential driver of business growth. Therefore, the importance of knowing how to create traffic to your website is undeniable.
Yet, the process might be a challenge for those who have just launched a Shopify store. You would need to have the right techniques, and there is also an absolute requirement for your time and effort.
Therefore, in this writing, we will provide you step-by-step guide to help you master the techniques of driving traffic to your Shopify store. Let's get started!
Related posts:
Traffic types and what they mean to online business?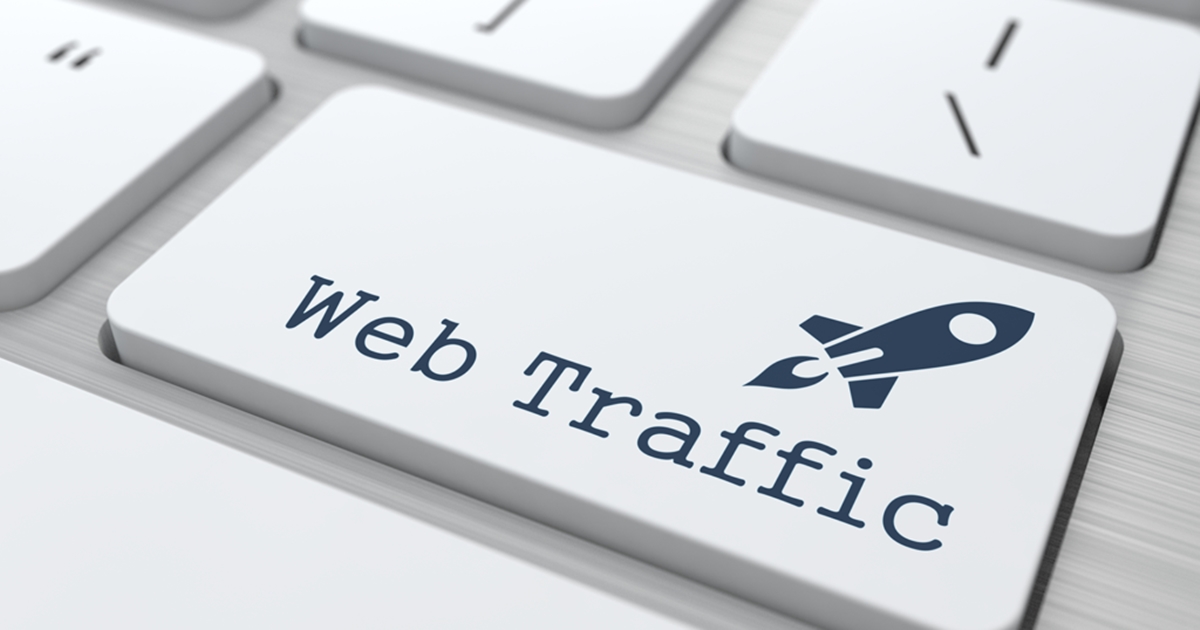 Surprisingly, there are various types of traffic. We will take a look at two different insights at website traffic. The first one is by looking at where the traffic comes from, and the second one is by seeing the level of interest that your customers have in the items that you sell.
Traffic types by source
Now let's see six main types of traffic concerning what means they could encounter and visit on your site.
Organic traffic
It is the lifeblood of Search Engine Optimization (SEO) as well as one of the most important and highly convertible types of traffic. Organic traffic is any traffic that ends up on your website by browsing on a search engine like Google, Yahoo, Bing for a term or keyword, and then tapping on a link that directs straight to your website.
Direct traffic
Direct traffic results when someone inserts your business's URL straight into a web browser as they have already known the existence of your business/brand. However, you could not exert much control over this type of traffic and ensuring that your business becomes more popular is the only route to bring more direct traffic.
Paid Traffic
As its name mentions, paid traffic happens when the customers visit your website via paid advertising. To generate paid traffic, there are many handy platforms, but among them, Google Ads is the dominant platform for PPC (pay-per-click) campaigns right now.
Email Traffic
Any traffic that arrives at your website after having tapped on a link included in one of your marketing emails is the so-called email traffic. As email marketing has become one of the most powerful marketing tactics, you should put in more time and effort to improve your marketing emails.
Social Traffic
"Social", in this case, refers to social media. There is no denying that there is an increasing number of people using social media like Facebook, Instagram, YouTube, Pinterest, etc., Social traffic is any traffic that results from a click on a link in the social media platforms. It has become one of the most popular types of traffic.
Referral Traffic
Closely tied to your SEO strategy, referral traffic relies a lot on the performance of your link building endeavors. More specifically, referral traffic occurs when someone visits your website by tapping on an external link on other websites.
Traffic Types by Interest
From a different standpoint, let's mention the types of traffic when you are curious about how interested your customers are in what you offer. We have listed out three traffic types in this aspect.
Cold Traffic
Cold traffic occurs when someone lands onto your website but have no idea about who you are and what items that you sell. Cold traffic represents the majority of your total traffic if you are a newbie in the Shopify platform and you have not gained much popularity. Since you have not created a strong relationship, cold traffic would have astonishingly low conversion rates.
Warm traffic
Compared to cold traffic, warm traffic is so much better. In this case, the guests to your site keep coming back to your website. They might have subscribed to you before or know about your business' existence from someone else. To some extent, they know you and what type of your item.
Hot traffic
The best traffic type, as we all assume, is hot traffic. In this type of traffic, customers have already had a good knowledge of your business, and have a certain amount of experience in working with you. They also have purchasing history in your site and find your site trustworthy. Therefore, to make money out of their trust, you would have to make sure that you have offered them the best customer experience.
10 Ways to drive traffic to your Shopify store:
So far, we have understood the different types of website traffic, now, we will dig into the means to generate traffic to your site. We will help you to do that by focusing on describing how to create two main types being paid traffic and organic traffic.
Paid traffic: Run paid social media Ad campaign
Facebook ads
You could show both text and photo on Facebook to maximum audience engagement. You could target your audience based on their interests, demographics, and geography. Meanwhile, you can also identify the charge you have to pay per click or pay per mille (cost per 1,000 impressions). Follow these simple steps below to run Facebook Ads successfully:
Step 1: Go to Facebook Ads Manager
You can tap on Promote on your Facebook Page. Let's take the page Animal life as an illustrator.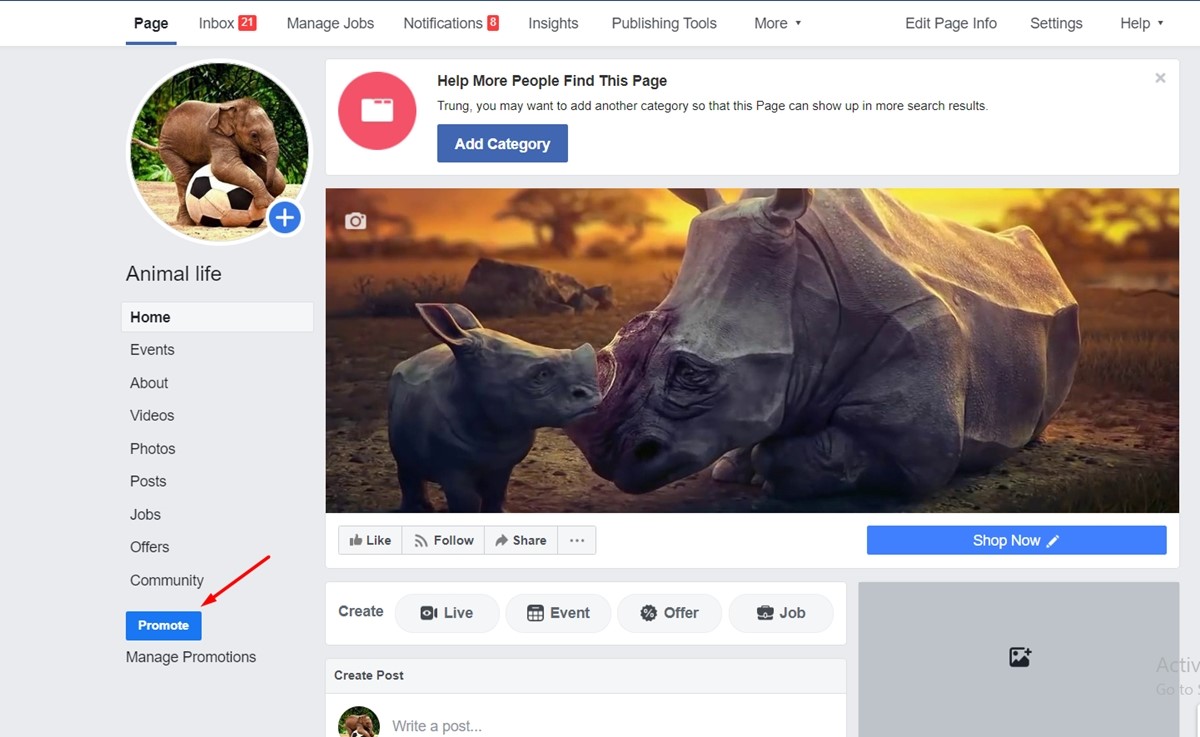 Step 2: Select your objective
There are many different ways of approaching an ad campaign. Your job is to select one.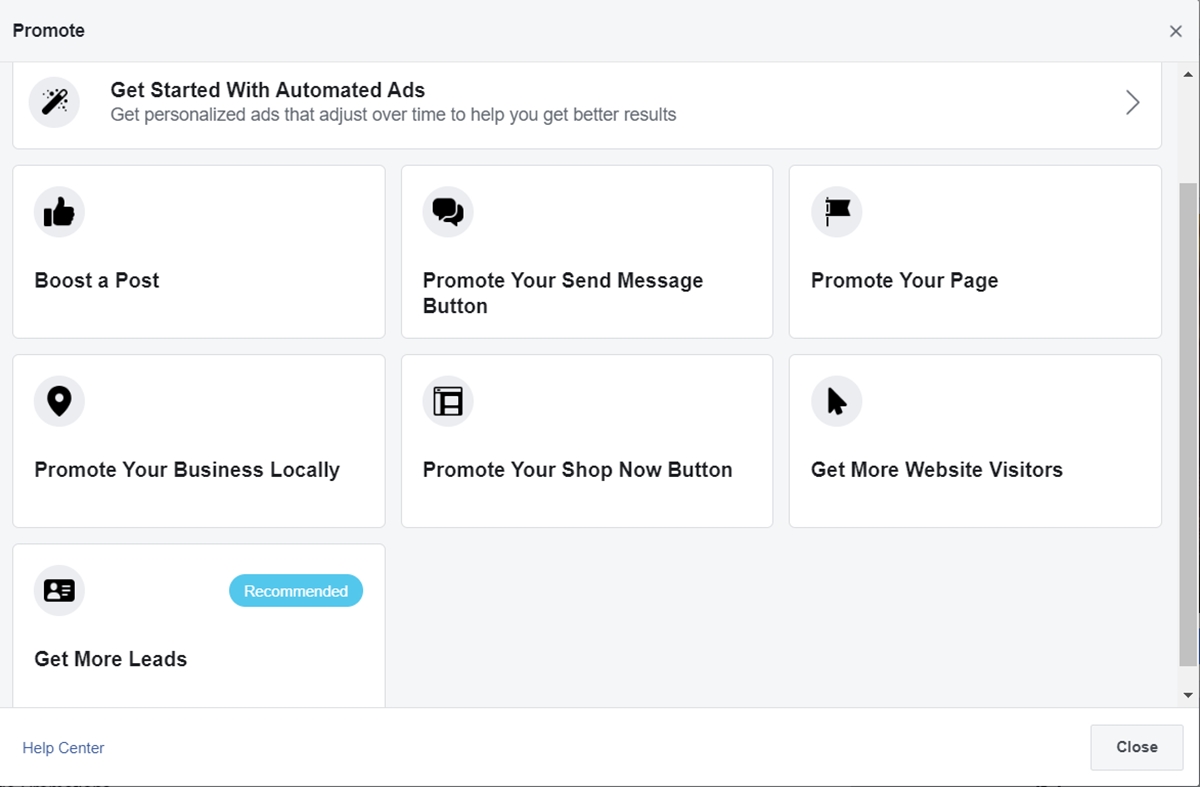 Step 3: Determine your audience and budget
After choosing your objective, you should define your audience and budget. First, you would have to choose an aundience, in this case, for Animal life.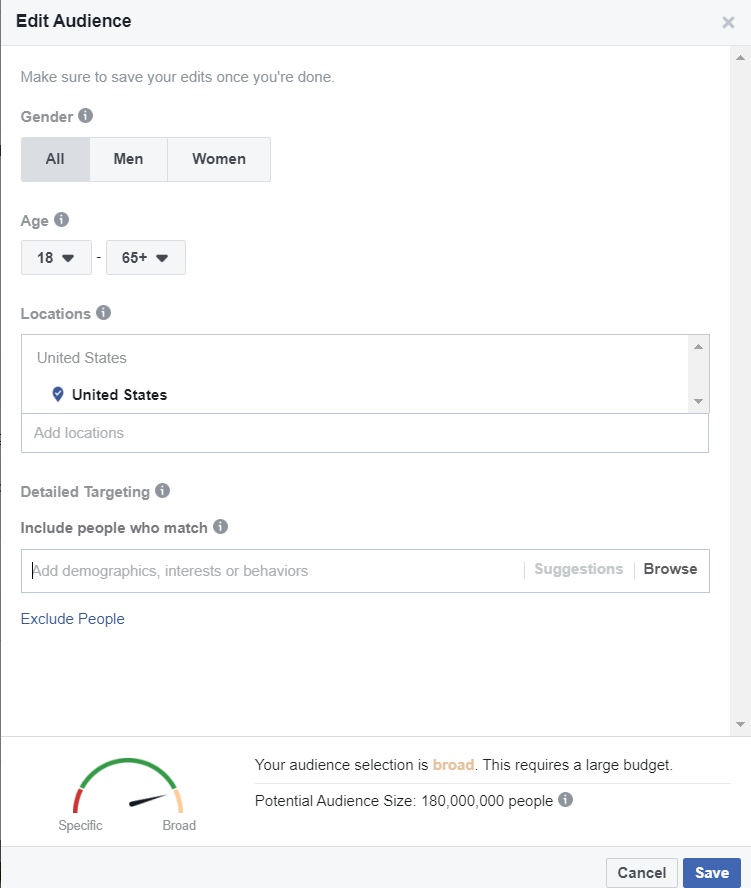 The next step is to set your budget for the ad.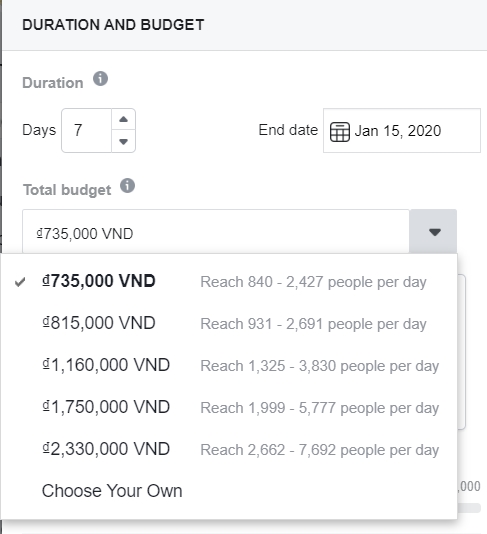 After you make a payment, and fulfill some simple steps, you can be sure that you have already created an ad for your page.
YouTube ads
This second largest search engine attracts an incredibly huge number of audience. A vast majority of internet users state that their purchasing decisions are influenced by video. Therefore, statistics show that video represents 80 percent of Internet traffic worldwide and 85 percent in the US by 2019. It might be superior to television as you can target your ad only to your target audience. Plus, the process of advertising on YouTube is as straightforward as linking it to your Google Ads account.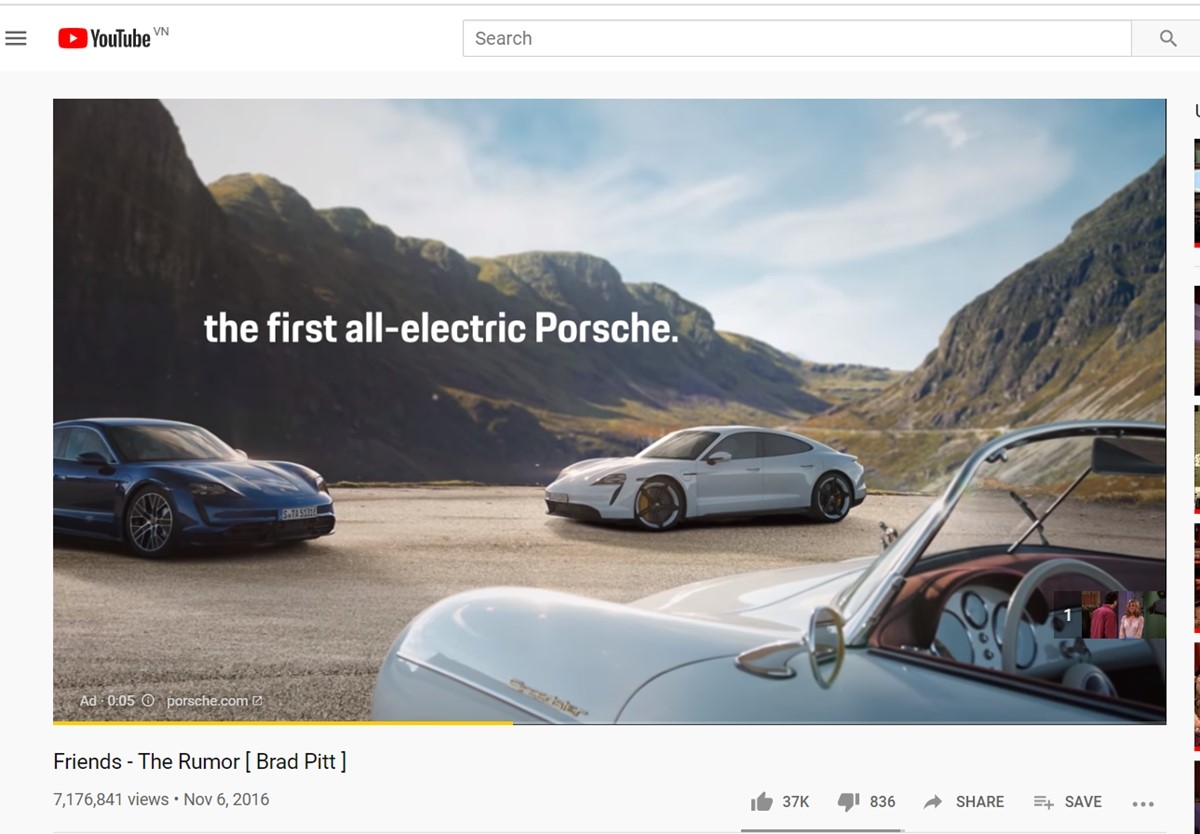 Read more: How To Promote Your YouTube Channel & Video
Instagram ads
Instagram advertising is a method of paying to post sponsored content on the Instagram platform to reach a broader and more targeted audience. Most Shopify store owners use it to increase brand awareness, website traffic and create more leads. As Instagram is, without a doubt, a visual platform, text ads are off the table. All you need is an image, a set of images, or video (which can be accompanied by short text) to reach your audience with Instagram ads.
Statistics and figures show that running ads on Instagram is a useful tool for store owners to achieve the goals. In March 2017, more than 120 million Instagrammers visited a website, got directions, called, emailed, or sent direct messages to know about a business thanks to an Instagram ad. As stated by Instagram, 60% of people admit that they find new items on its platform, and 75% of Instagram users do something after noticing the post that they are interested in.
Read more: How to Get Verified on Instagram?
Pinterest ads
Established in 2010, Pinterest has witnessed a steady growth to become the third most popular social platform in the U.S.. Not only that, it also functions as a search engine. Using social media, users can only communicate and share content with others. But by using Pinterest, users can look for motivation and generate boards they can return later with pinned content that appeals to them. Statistics show that sixty-seven percent of people discover new brands and products when they browse Pinterest.
Using influencer marketing to reach new audience
Seeking for and working with the most honored and famous bloggers in your specific market seems to be a steadfast approach. The traffic to your site will witness a considerable rise if they introduce your product to their following.
Keep in mind that the thing that each influencer care about is different from that of others. For instance, you can grant free samples of your brand to receive appreciation from their audience or you can work with the influencers that find your business possessing a mutual viewpoint.
Become a guest blogger for more traffic
Normally, people like to read about the stuff that they are keen on. What's more, if you write high-quality content, they will be captivated by both to your writing style and you-the blog writer. To boost both your referral and direct Shopify traffic, you can post your blog onto a well-known and trustworthy website. Sharing with people the information that they want to explore like this can help you a great deal in strengthening your brand.
Note that since there is an increasing number of people taking advantage of the so-called "black-hat tactics" to attempt and enhance their brand awareness via illegitimate transactions, the requirements and standards for guest blogging have experienced a dramatical change over the last two years. Most search engines take the issue seriously, so you may have to encounter inevitable penalties if your action is illegal.
Drive excitement with contests and giveaways
A quick and reliable way of creating massive social media engagement is to drive excitement with contests and giveaways. Running a social media contest entails that someone might like or follow you. It is as a way of gaining entry and boost your following, and your content will become known to more people. The following Instagram post is an illustrator of a brand requiring a follow as part of their giveaway entry.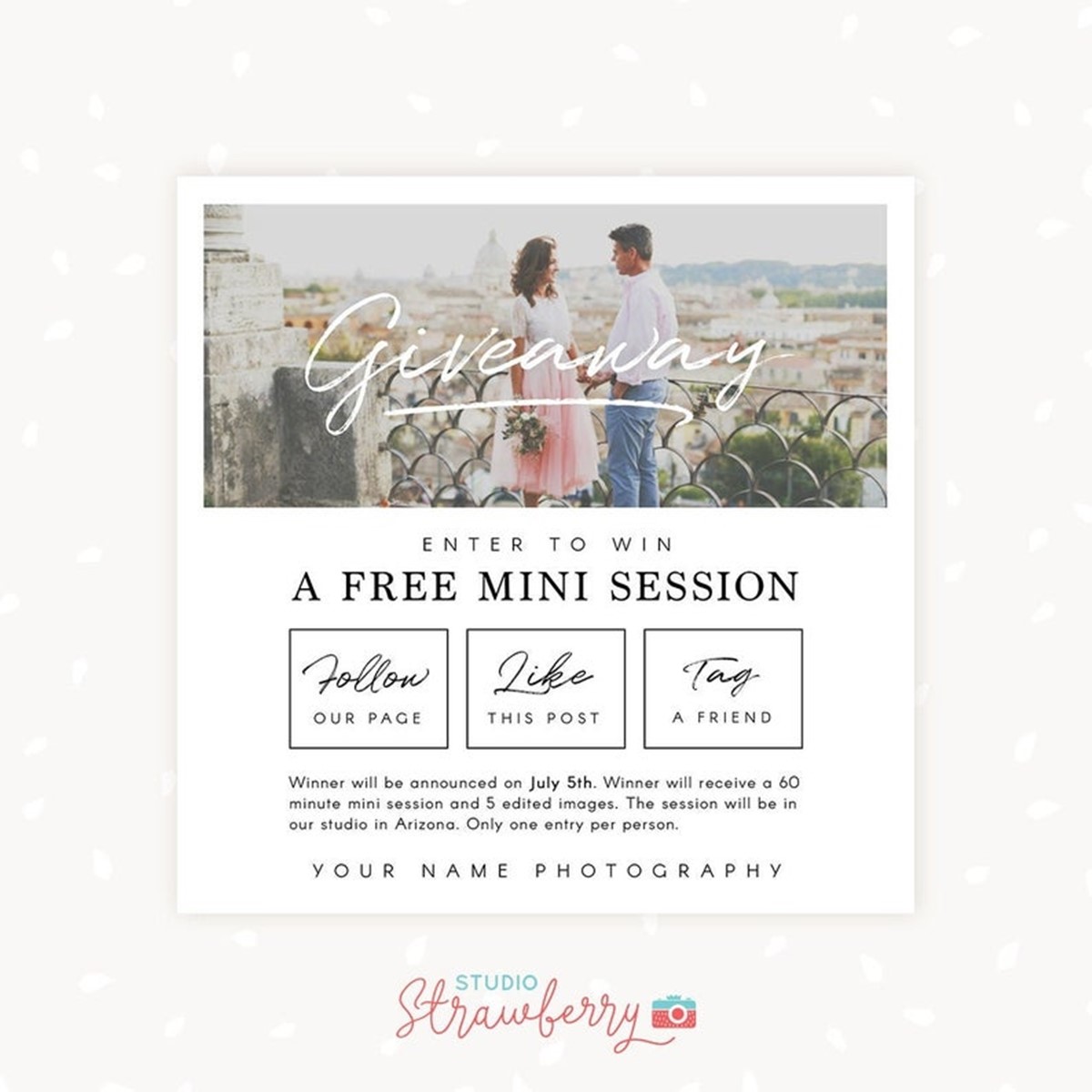 It is also an approach to improve brand awareness. You are reaching a brand new audience by partnering with many brands or influencers and compelling each person's audience to follow all of the giveaway partners.
A common method of obtaining entries to a contest or giveaway is to sign up and enter the name and email address. Provided that you detail this type of information in your opt-in box, terms and conditions, you can enter this giveaway's data to your email list. Therefore, boosting your lead, and eventually engagement via hosting giveaways will be a piece of cake in this case.
Using content marketing to build customer engagement
Another way to reach and communicate with more customers is by creating high-quality and useful content that excites their curiosity. You can produce things like blog posts, podcasts, videos, or social media campaigns that should be appropriate to your target audience and should portray your expertise. Regular posts can help develop engagement with your audience and boost the entry points to your site.
Instead of concentrating only on making more sales on your items, you should take into consideration giving value-added content that improves the customer experience. The key secret to success is to create things that arouse your audience's curiosities and things that they want to share with others.
Incorporate email marketing
Email campaigns are very helpful in various aspects. First and foremost, you can notify people of new merchandise or updates by conducting email marketing. Also, you can deliver unique content to assist them when they have to deal with an issue. For instance, if you are selling clothing items, then you can produce a Style Rules for Skinny Men. Besides, it will enable you to inquire for feedback. You can also initiate campaigns for seasonal offers. More interestingly, you will have a chance to re-engage old customers and rescue abandoned carts.
What's more, email marketing enables you to give people offers based on their interest. For example, you can send an email to a female user in Japan to notify them that there is a sale on men's clothing items on the week of White Valentine's day.
The fundamental idea is that email marketing possesses the power to make people keep returning to your site. It will be the most quintessential traffic to you since the foundation of a successful eCommerce store are returning customers. A good retention rate is an essential element that helps your online business prosper in the long run.
Fix speed and responsiveness
There might be many times that you have to exit a website because the link you have already tapped on happens to take such a long time to load. A majority of customers may be very frustrated with the performance of a website due to its loading-content slowness, and there will be a high likelihood that whey will not place an order on this site.
Therefore, the importance of guaranteeing that you optimize your website with small file/image sizes, logical page structure, and many more is undebatable. It can help not miss out on any potential customers to a high bounce rate, which is the percentage of your visitors that browse away from your site or leave it forever.
Not only that, since browsing solely on desktop computers is in the past, making sure that the guests to your site can easily access and view your website from various devices is crucial.
Research competitions
Have you wondered the reason why your competitors are outranking you, or getting more social network love? Well, to find out the answer, you would have to research your competition. It is vital to have a piece of knowledge about your competitors to get a head start. If you do not take into account seeing what your enemies are offering, their strengths, weaknesses, successes or failures, and by what means they are bringing in and engaging customers; your business may not truly grow.
Luckily, various tools will be able to help you do that like SpyFu, QuickSprout, SEMrush, and many more. Hopefully, by utilizing these competitor research tools, you will stay inspired and make one step ahead.
Conclusion
To sum up, we have provided you with the information regarding the types of traffic and how to drive traffic to your Shopify store. Hopefully, after reading the article, you will be able to put into practice and manage your online store successfully. Bear in mind that to have a prosperous, you will have to be patient and hard-working. No pain, no gain!
Besides, since the value of trial and error to entrepreneurship is undeniable, we recommend that you try using the apps to generate more traffic to your site. Check out our post Shopify Get Traffic Apps immediately.
New Posts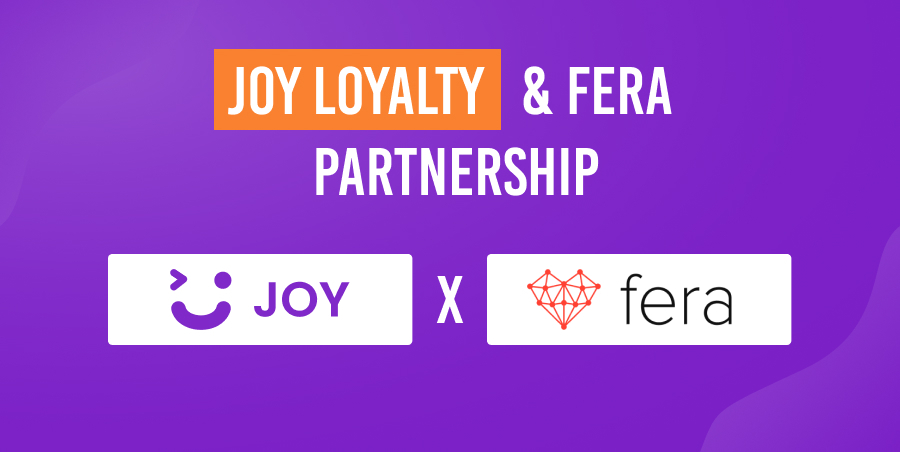 Subscribe
Stay in the know
Get special offers on the latest news from AVADA.
40k
subscribers has been joined!
Earn $10 in reward now!