How to Promote Shopify Store on Facebook?
Let's imagine that there is an advertising tool that can support you in reaching your potential customers accordingly what they like, their behaviors, and their interests. A tool that can save your time and finance by getting your ad optimized and bring delivery to get your own message in front of those people who are most likely to convert.
That is what you can get when promoting Shopify store on Facebook, a platform used by many eCommerce online merchants, typically for those who just start without having too much advertising experience or needing to spend a big budget. Furthermore, anyone can easily fuel their business development with Facebook ads until they're willing to learn the basics.
In this beginner's instruction, you will have opportunities to look at what makes Facebook become such a popular advertising platform with many brands and instruct you on step-by-step how to get a Facebook ad campaign set up to boost sales for your own online business.
Don't ignore this article since you will be instructed on how to promote the Shopify store on Facebook with incredible steps to follow and gain a better knowledge of Facebook and how to make use of it.
About Facebook
Facebook is known as among the biggest network of the world. Facebook is designed for displaying a new portal feature and content. Facebook is currently developed to give its people the power to build up their strong community as well as bring the whole world to come closer together. Facebook now contains about over two billion people around the world to help share ideas, provide support, and make everything differences. One of the most important missions of Facebook is to promote economic opportunity, create jobs and strengthen the economy.
Why Use Facebook to Marketing Your Shopify Store
There are lots of reasons why you should use Facebook to help market your Shopify store.
Grow Brand Awareness and Traffic
As you might not know, Facebook helps grow your brand awareness and traffic. The more you can have your followers, the more people will notice your brand and products. To help reach more customers, let's share useful articles and posts, along with videos to get more traffic to your sites.
Keep Your Existing Audience Engaged
Facebook is a place to keep memories with your families and friends and currently, there is the fact that Facebook is extremely addictive. Facebook assists in keeping your customers become engaged with your stores. Through this advertising platform, you can drive traffic and also engaged audiences.
Drive Revenue
Everyone can see the fact that Facebook is a hot place to boost up your sales thanks to its advertising tool. You can sell your products on Facebook when you possess a specific amount of audiences. Making them understand your products and showing them how they become useful to their daily life is more important than posting images on their news feed.
Educate New Customer and Provide Customer Support
Facebook users do not have to worry about its support service since the technological team always help you 24 hours per seven days if there is any arising problems or questions.
How to Promote Your Shopify Store on Facebook
How to Create a Facebook Fan Page
What is The Difference Between a Profile, a Page, and a Group?
Before going further, let's find out the differences between a profile, a page, and a group on Facebook. When you can understand everything better, Facebook is an amazing spot to help you grow your online business.
A profile on Facebook is a place where you are able to share your own information about yourself, like your interests, videos, photos or your current city and hometown. If someone wants to see your whole profile, all they need to do is to click on your profile picture or your name located at the top of Facebook.
Pages on Facebook serve well as an interesting place to display and sell your products. With online business, Facebook pages have been already becoming one of the most effective and long-term business solutions. In fact, you need to possess a profile first, then generate a page or to help manage one. Pages on Facebook are places where many kinds of people from different careers, including public figures, businessmen, businesswomen, artists, brands, organizations, and non-profits can easily connect with their customers and fans. As there is someone who lies and follows a page on Facebook, they can begin seeing information or updates from that page in their own news feed.
Like pages, you also need a profile to create groups or to assist you in managing them. Groups are places where people can be connected to share the same interests with certain people. Facebook users are capable of creating different with various topics and customize each group's privacy settings, which depends on whom you want to join with and see the group. As you take part in a group on Facebook, you can start seeing and reading content from that group in your news feed.
How to Create a Facebook Page
Take note that pages are mainly for brands, organizations, public figures, and businesses to have their own stories shared, and then connect people together. Similar to profiles, pages can be highly customized with events, stories, and even more. People who like and follow a page will stay updated in their news feed.
Creating a Facebook page does not take you much time since it can be completed done in a few steps.
Step 1: Head to facebook.com/pages/create.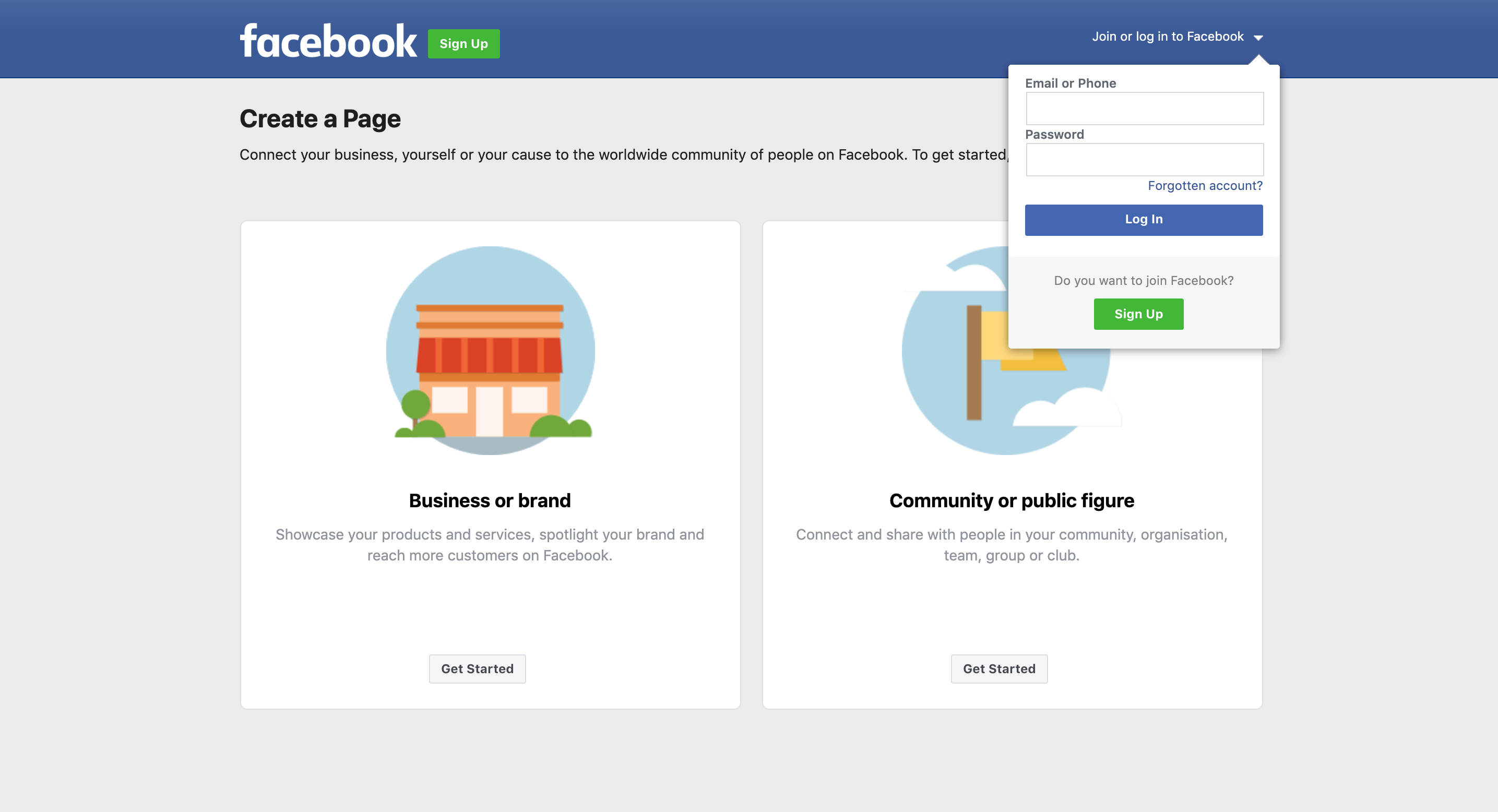 Step 2: Go to select a page type. Step 3: Complete and fill out all the required information.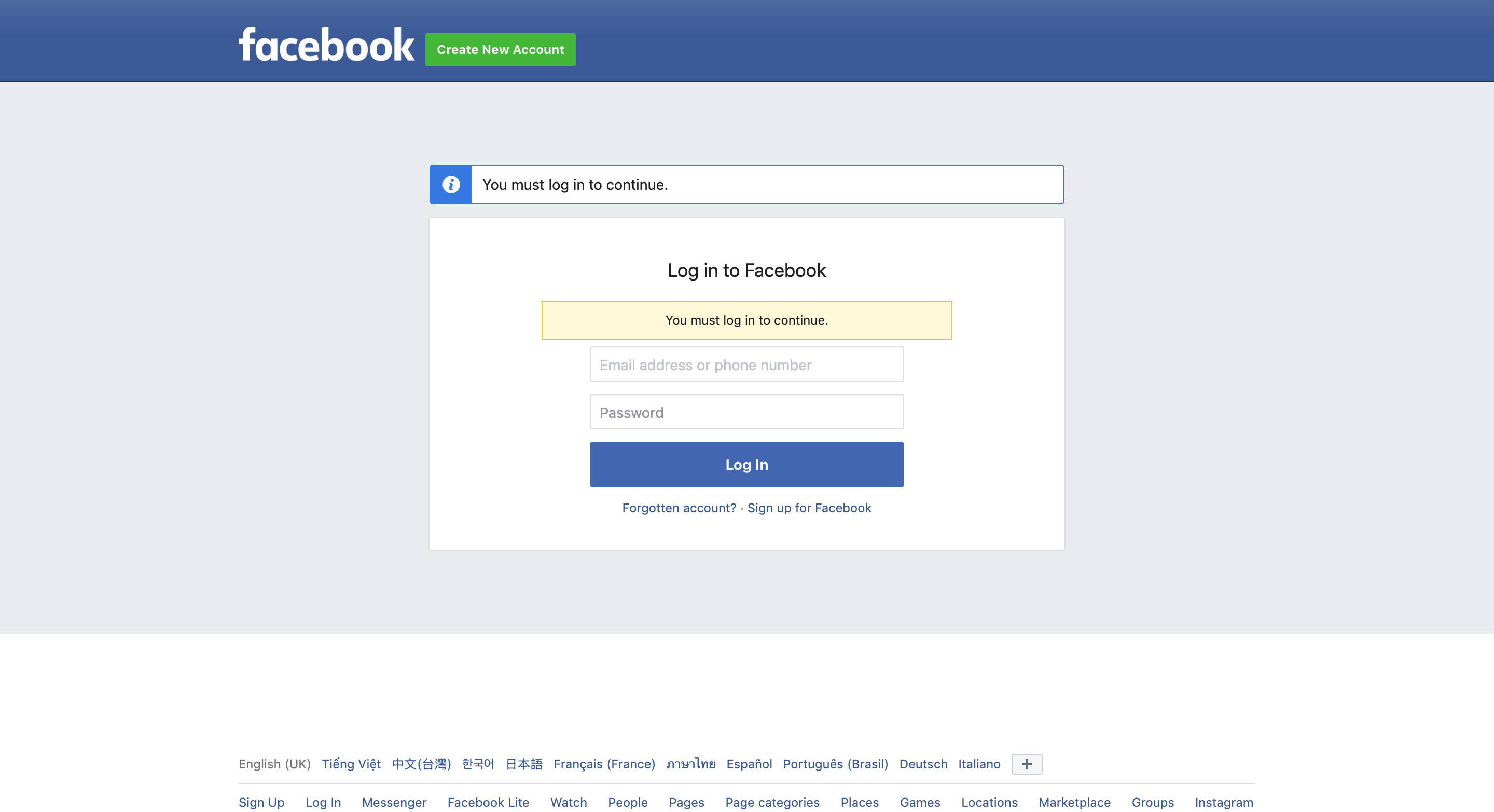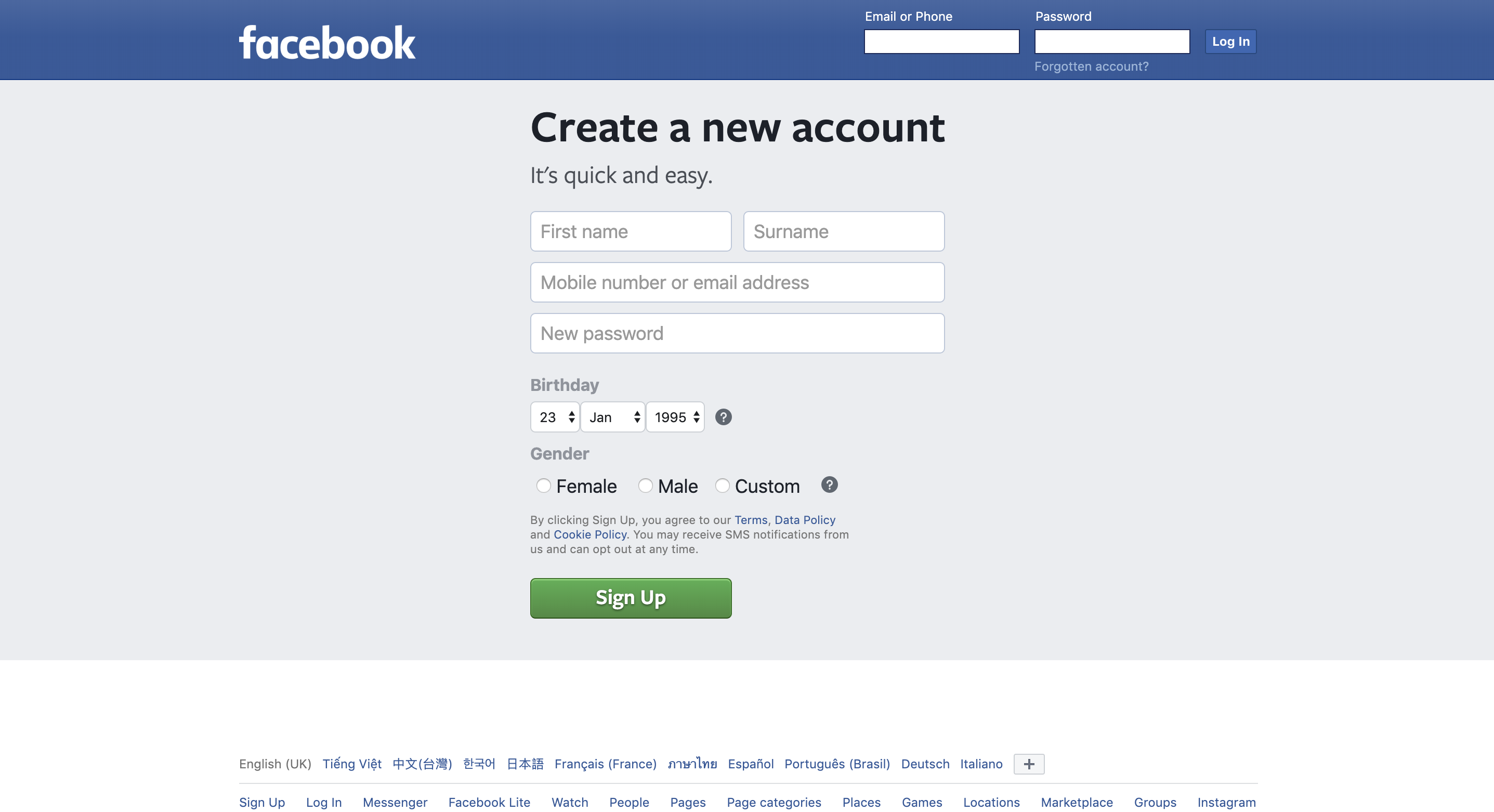 Step 4: Choose Continue and obey the on-screen instructions.
Keep in mind that anyone can create their own page; however, only official representatives can generate a page for a business, brand, public figure or organization.
With Facebook, if you tend to represent your brand, business or products on Facebook, then you are strongly recommended to create a page. Pages on Facebook allow you to engage with their followers on Facebook and provide you with amazing tools to aid you in managing and tracking the engagement.
In case you just want to share updates from your individual timelines with a wide range of viewers, instead of creating a page, you can let people follow you. As they follow you, anyone on Facebook can stay updated to get your own public updates in their news feed, even they are not your friends on Facebook.
In addition, you can possess an unlimited number of people who follow you or you can follow up to 5,000 people. In turn, you can be friends with 5,000 people on your individual account.
Create a Shopify Store on Facebook
As we already acknowledge that Facebook is known as one of the most powerful tools that can give you incredible targeting abilities for online merchants. In order to promote Shopify stores, Shopify users can choose granular contextual targeting data as well as reach closer to the audiences who match your buyers.
You can come to your own customers among certain age ranges, ages, hobbies, genders or interests and will be connected to certain books, TV shows, celebrities, and many more. The data you find inside Facebook can offer you lots of chances to get your eCommerce stores promoted on Shopify.
Here are simple steps to help you create and promote a Shopify store on Facebook.
Step 1: Generate a Facebook Page.
If you already have your Facebook page, then ignore this step. If not, you can go to Facebook.com/pages/create to build your pages in a few minutes. You are able to promote your items with links and posts to the products, paid aids as well as stories about your niche and your business. The goal is to set up a strong connection with your fans and community around your own brand, which tends to pay for a huge amount of money in the long run.
Step 2: Create a Shopify Account
If you already have your own Shopify account, then you can ignore this step. In case you don't, let's go to Shopify.com to open a new one. You can have 14 days of trial on Shopify and after that, you will be charged about $9 per month.
Step 3: Set up a Facebook Shopify Store
The Shopify Lite plan ($9 per month) allows you to start your online business without an actual need of Shopify sites but with an eCommerce store integrated Facebook. This enables you to sell your items directly from your Facebook page without having to build a real eCommerce store on Shopify or a site on WordPress.
In fact, it is reported that selling inside your own Facebook page turns out to be a powerful way to drive your traffic to your store, foster your connection with your certain viewers and boost your sales.
You can see some of the following reasons why creating a store inside your fan page helps your business stay healthy:
Increase your brand awareness with social proof of sharing, liking, and comments
Improve your sales by placing your items where people spend most of the time
Possess your own e-store created in less than 10 minutes
Integrate your Shopify and Facebook store by using Zapier
As your store is already set up, you can easily customize your layout as well as organize your items into collections. You are able to generate a collection that is most suitable for your Facebook viewers and display your products. When your stores are live, lots of people will check the tab on your Facebook page to start discovering your products.
As using Facebook integrated stores, your customers can easily buy from their own smartphones by applying the HTML5 page. All of the product descriptions can be shown exactly as their appearance on your main website.
Invest in Facebook Ads
Why Should You Use Facebook for Advertising?
When receiving so many options, you have to decide where you can spend your budget on marketing, which can be such a difficult one. What can make Facebook become attractive for both new and long-used businessmen or businesswomen focus on the three main reasons:
Driving traffic from an engaged and active user base
As we already know, Facebook is a place on which we can connect ourselves with our families as well as friends. Currently, Facebook consists of over two billion active users and these users mostly spend their time on Facebook than any other social network. Furthermore, Facebook also owns Instagram and Messenger with two other mobile apps that can be accessible to Facebook advertisers through the advertising platform.
Targeting customers based on interests, behaviors, and demographics
Facebook is specially designed for sharing individual information and updates, including new songs, vacation photos, and relationship status. All likes, along with connections on both Instagram and Facebook can generate detailed user profiles that advertisers can easily choose through the targeted ads. In addition, Facebook advertisers are able to match their items as well as services according to the users' traits, behaviors, and interests, then result in a higher chance of getting ideal customers.
Nowadays, most businesses include an Instagram and Facebook business page they can use for getting connected with their customers and fans on their own social media. As you want to use paid ads on Instagram and Facebook, you had better choose to get them from the brand's social pages. This leads to an increase in your brand exposure, along with new followers for your own company.
How to Begin Facebook Ads
Paid advertisement can become your strongest strategy when you want to drive traffic to your sites and run campaigns with real and measurable results. In general, ads might be safer, which is better than free traffic methods since they are considered scalable and measurable.
If your budget is now limited, you can depend on free traffic. However, if you seriously care about your business's development, you might need to think of investment in advertising.
Regarding Facebook ads, it is getting easy to apply. The targeting abilities are extremely incredible and you are able to select from many kinds of goals and campaigns. When it comes to Facebook Ads, you can get your audiences targeted to a super level and have the most ROI for your own money.
One of the simplest ways to get started is to promote your items first with an image post. All you need to do is to post images with your items and run a PPE ad to increase the amount of search. First, you need to head to Audience Insights to refine your targeted audience. Choose the location, sex, age, and your audience's language. After that, it is time to narrow them down by Interests. You are able to find lots of your own audiences by experiencing the Audience Insights. You can spend time finding out what their favorite TV shows, magazines, celebrities, forum, and many more are. This somehow is priceless as it can tell you exactly what your fans love on Facebook.
As you gather your data, you can head to the Ads Manager, then click on the Create Ad green button located on the upper right corner of this page. After that, it is time for you to opt for the Boost your posts option and choose which post you wish to promote from your Facebook fan page. Click on Continue to keep going. Select your targeted options from your previous research from inside Audience Insights before placing your orders.
Use Facebook Groups to Promote Your Online Business
A Facebook group is known as a page that is built around the products, relationships, and events. It is known as a place where each person can gather to share experiences, information, ask questions or connect with friends who get similar interests. Bear in mind that groups differ from the Facebook profile pages. A group works as a community.
There exist some ways to help you find an existing Facebook group. You can choose the Group link located under the Explore word on the left side of your desktop version Facebook profile page. Or, let's head to directly facebook.com/groups or simply search the groups you want, then filter the search results.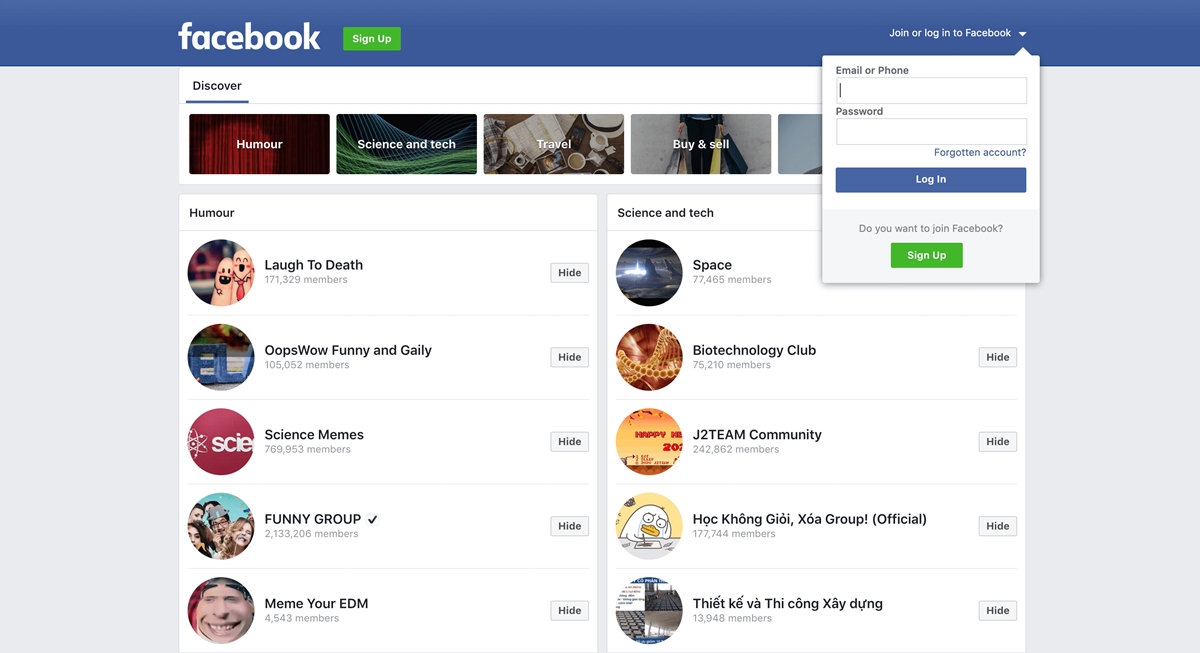 After finding your targeted groups or creating your own groups, it is time for you to contribute something to your group. There is the fact that your Facebook group campaigns will request you to do some sharing or reading.
The action of being and belonging in the group will be very different if you can take part in an existing community or set up a new Facebook group and you are the administer. For instance, you need content and your content can be under the form of videos or articles form your sites. But, it also becomes helpful content too. Also, you will need to ask as well as answer some questions. No made-up stock questions will be available; however, questions in the group always make sense.
Advice for Promoting Shopify Store on Facebook
As early mentioned, Facebook is the largest network in the world. It is actually rich soil for any business that wants to develop further and explore more. In order to become successful with Facebook, besides learning how to sell better on Facebook, you also need to understand this network better and find out the proper ways to market your business in eCommerce pages.
Let's come closer to some of the most strong marketing tips you can apply to your own Facebook page to boost up your sales monthly.
Build Good Content
Building good content is the initial advice for assisting you in promoting your Shopify store Facebook since "Content is King" can bring your customers to your Facebook page.
If you are working as a Facebook seller, you have to concentrate on your page's content. You can start by engaging your customers with photos of not only your items but also what you inspire you as a buyer. For instance, some videos are about instructions on how to make up for any online cosmetic shops. Also, you need to remember to make sure your customers can stay updated with your relevant news and innovative usage of your items. Don't forget to attach clickable links as well.
Sell without Selling
Believe it or not, but none of your customers want to hear about your items all the time; hence, what you should bring about is useful articles, relevant customer testimonials or behind-the-scene videos. Moreover, you had better try to generate competitions or polls and interesting questions, along with debate topics. This helps grow your business and make it trust-worthy. You can find the stories among your customers and talk to them more about their daily topics.
Start Building your Email List
Basically, most online merchants would like to drive customers to their stores and convert them as quickly as they can. Instead of concentrating on short-term gains, you had better invest more time in building an email list.
As your store is live and the Facebook page is active, you need to start building the email list. Most online merchants report that there are some audiences who still wait to receive news from you and are willing to buy since they know you and trust your own brand.
There is the fact that the majority of people will not be ready to buy for the first time they visit your sites. However, you can still place a belief that they will convert in case you put them on lists, build up trust and keep marketing to them. In addition, you can show them your retargeting ads which are based on pages they visit on your websites. You have the right to dream that those subscribers can become your future sales as well as loyal advocates for your items.
Therefore, you can sell through Facebook and stimulate your fans to take part in your mail list in order to build a long-term relationship with them.
Promotions, Contests, and Giveaways
There are people who can like your brands on Facebook hoping to receive your coupons. As you can see, none does not like a good deal, right? Hence, you can make your audiences feel amazed with free giveaways, discounted prices or contests at least one time per month. In fact, this is one of the greatest ways to interact with your own fans and let them spread your messages freely to their timelines.
Additionally, there are some additional tips you can apply to:
Maintain individual connection with ideal and promising customers
Solve problems openly and clearly
Response comments quickly
If you have made mistakes, you should sincerely apologize
Get connected with social networks for better conversion
Conclusion
We hope that with our complete guide on how to promote Shopify store on Facebook will help you understand deeply on ways to take advantage of Facebook to promote your Shopify store. If you have any questions, don't hesitate to contact us right away. In case you find it useful, please help us share this article on your social media.
---
CEO and Founder of Avada. Pursueing a simple and healthy lifestyle. A friend, a husband and a dad of four children, a trainer and an influencer wannabe. He is a big fan of sports and travel, also.
New Posts
Stay in the know
Get special offers on the latest news from AVADA.