Can You Make Money On TikTok? A Complete Guide in 2023
As we are all conscious by now, the COVID-19 virus is wreaking havoc across the globe. Companies after companies are on the brink of collapse because of social distancing and a loss of interest from the market, resulting in mass unemployment. Staying financially secure is key in such turbulent times.
TikTok, on the other hand, is thriving than never before. People are forced to stay at home and practice social distancing to minimize this contagious virus's spread. With more time on our hands, but less constructive material circling us, we may find it hard to stay optimistic amidst the pandemic. TikTok, which is traditionally treated as Twitter and Instagram's strange younger cousin, a kind of millennial phenomenon that many people thought was not for them, has managed to connect, uplift, and win over the crowds.
Here, we are introducing to you a complete guide on how to gain profit from TikTok, wishing to help you through this unprecedented time and make your financial account as safe and sound as your health.
What is the idea behind TikTok?
The software was only developed in the last few years, but it has already taken the world of the internet by storm. ByteDance, which is a Chinese company headquartered in Beijing, developed it.
In 2016, the app was first launched in China, under the name Douyin, before being relaunched the next year in the United States. However, the apps are fairly distinct, since Douyin has to meet Chinese principles of censorship.
As of 2019, ByteDance's social video app TikTok had reached more than 738 million downloads and grossed almost $177 million global in 2019 - which is five times as high as the revenue figure for 2018, according to Sensor Tower Store Intelligence data. People enjoyed the short clips that showed people lip-syncing, from TV shows and movies to songs, comedy sketches, and other pop culture moments.
Like Vine stars going on tour and winning recognition, the app has been used by some TikTok users to start careers in the entertainment business. In 2018, the service merged with musical.ly.
It is safe to say that the social media world has been taken over by TikTok! Since its release for Android and iOS in 2017, the video app has made huge progress in prominence, especially in such tumultuous and unprecedented time. In their own words, "TikTok is the world's leading short-form mobile video destination."
The concept behind TikTok is for people to make short videos using their phones quickly and conveniently, empowering everybody to be a social media content creator. More than 800 million of the app's daily users are from all over the globe. That's a lot of chances to expand your list of followers.
One question immediately emerged with TikTok, as with about any Internet-based trend that comes along: "Can you generate revenue on this thing?" "The answer is YES, definitely you can. Although TikTok is not expressly designed for revenue generation and supplying developers with sources of income, the software is rather advertisement-friendly, and by using the platform strategically, it is possible to earn a living. Creators can gain endorsement and brand deals for their posts through TikTok, especially if they have a huge number of follow-up posts.
With a recent $200 million fund for artists launched, the organization is seeking to attract talents. A TikTok spokesperson said the fund is intended to help aspiring developers who are searching for ways to facilitate a livelihood on the app. It marks TikTok's first big attempt to explicitly pay developers for their material. Creators might commercialize live streams prior to this, but the current software would pay individuals individually to produce content. In the next year, developers will earn monthly payments, and the fund will expand in time.
Can you make money on TikTok?
Creator Fund
Before the Creator Fund, TikTok content creators cannot generate direct money from views, but now they can.
However, there comes a lot of problems with TikTok Creator Fund. On social media, creators have protested that they earn just a few bucks a day, even though their videos add up tens of thousands of views or even hundreds of thousands. Some creators that they earn just a few cents over 1000 views on their images. They even go as far as claiming that their views have declined since joining the Creator Fund, and they think that TikTok is purposely reducing their audience to give them less ability to gain more income.
The concern is that precisely how it determines payouts and how much the developers can earn out of it are not explicitly stated by TikTok. This lack of openness has led to concerns regarding the role of TikTok in purposely restricting the exposure of the creators to the maximum audience, and all of this culminated in many creators dropping out of the software within one month of its introduction.
Some users also said that when they were part of the funding scheme, one of their harmless videos was removed immediately by TikTok. The video came back after they had decided to opt out. It suggests, thus, that TikTok is doing something to influence the crowd, and its Collective Rules are also not explicit.
However, TikTok spokesman Amelia Lukiman, has fully refuted this and said that the developers are already sharing their suggestions and opinions on the website as well as with the press about the software. So, how can they now say that TikTok was asking them for some sort of confidentiality and privacy? She also said that improving the software so that the user experience for the developers might be enhanced is the focus of the organization.
For now, it is safer to stick to the old ways.
Several well-known TikTokers use their fanbase and transfer them to Facebook, Instagram , Snapchat, and Facebook. If the supporters start following the other pages of TikToker, they will start getting more sponsorship offers.
By labeling their videos with the hashtag dancewithkristen, Kristen Hancher expanded her fanbase. They marketed her channel as fans have used the hashtag for their videos and even created a forum where they could see the material of other fans too.
TikTok users can also have live follower chats, which have also proved to be successful, as fans feel that the star is more open or that they can develop a personal connection. If users have the potential to create their own items, this can also be advertised on their platform.
Loren Gray has an approximate net worth of around $300,000 currently, which she has earned from Instagram and her YouTube channel advertisements. She expanded her audience's reach from TikTok. Kristen Hancher currently models and is also an Instagram influencer and YouTube celebrity with an approximate income of $400,000.
With a total of $1 million net wealth, Baby Ariel sells her branded products online and promotes it on her social media accounts. She has also embarked on a serious career in music and has published several singles.
The ex-boyfriend of Millie Bobby Brown, Jacob Sartorius, also rose to fame on TikTok and eventually had a famous song," Sweatshirt, "which on YouTube has 57 million views. It is assumed that his net worth is about half a million dollars. The thought of being popular for TikTok could be temporary, but for now, the app has thousands of users having bright futures on the internet. To the concept of being popular on the internet, TikTok introduces a whole new aspect.
O'Leary says "I have been successful on Instagram and YouTube before, but not as successful as I am on TikTok." O'Leary now has 4.5 million followers on TikTok, an audience that she reports is much more widespread and varied than on her other sites. "I had about 300,000 followers on Instagram and about 200,000 on YouTube before this all came to be." But how much money does TikTok make for her? O'Leary does not disclose details, but she describes that it is getting more and more profitable for the network. She says, "It's an increasing part of my revenue." "It's a pleasant number. Enough to prioritize everything for me.'
You've likely heard a million times that TikTok is the ferocious, new frontier of social networking sites, and only the genuine thrive. Yes, authenticity is absolutely crucial. Yet being authentically functional is just like that. Almost all of the successful and wealthy TikTokers do it all: dancing and singing, memes, reenactments, duets. The Hype House gang relies heavily on the duets, the lip syncs, the dances, and each creator will hop into every competition or viral trend multiple times a day, pouring out content, trying their best to stay relevant.
Related topics:
Different ways to make money on TikTok
1. Be an influencer
Being an online "influencer" is simply a practical approach to commercializing your identity online. An influencer is someone who, because of their success, reputation, or interaction with their audience, has the potential to affect others' buying decisions. Social networking is a position where certain persons have invested their time and money establishing an image online in order to become an influencer.
True influencers are persons who, when talking about their area of specialization, have organic followings of real human beings who trust and support the "influencer". In this day and age, there are a lot of real influencers, on large and small scales. Influencers are respected and valued by advertisers as they can create trends and inspire their fans to purchase the goods they support.
If you have something worth telling and you have actual individuals willing to pay attention to you, then TikTok provides you with a very easy way to monetize your video appearances in the app. What you need to do is suggest goods and services that you truly appreciate and believe are good; certain labels, shops, authors, or anybody who will then be very happy to pay you for your product or service endorsement.
By promoting someone else's commodity, you can easily win thousands or tens of thousands of dollars in one shot. However, you must have a decent reputation to achieve credibility, and be trustworthy when creating your content.
Notice that by signing promotional agreements, but not announcing the partnership to their fans, many influencers have gotten into trouble. It reduces the credibility of your viewpoint to certain people somewhat. That is why at some point, you have to disclose that you embrace these kinds of deals because the backlash from a deal that you have not revealed is a big scandal that will hurt your reputation massively, damaging the very thing that makes you an influencer. At the end of the day, you have to be genuine in order to retain your fan's faith in you and establish a good friendship with them
Read more:
2. Livestreaming
TikTok fans may help their beloved creators earn money by tipping them on LiveStream. The exact exchange rates differ over time, but the general framework is simple: through in-app transactions, TikTok users can buy "coins" using real currency. They can then use their coins (and other similar in-app currencies) to tip TikTok developers, effectively offering them a tiny sum of real money as a thank-you for making some good live material.
TikTok passes on 80% of the monetary worth of the tip to the individual doing the live stream, creating their account. It's not necessarily a ton, but it can be a source of income. You can transform the coins into diamonds and, through PayPal, these diamonds can be turned into hard cold dollar papers.
There is a next-level functionality identical to this on the Chinese edition of TikTok, an app called Douyin. When the creators are Live, they can actually attach a shopping basket to the goods they sell. So, it is somewhat like QVC or the channel for shopping. You can go live, have an auction, and people can purchase your stuff through the shopping cart feature while you're live.
3. Promoting/Selling your own merchandise
For most people, this is definitely the most practical way to make money via TikTok, even without gaining a massive following and being a national-scale influencer. The trick is to have some other company or shop line, and then use TikTok as an entirely free way to promote and market your goods or services, or to facilitate your current business. The best thing is that this can be about any company or service, however insane your product is.
Your business is now making tons of dollars on the recommendations and potential buyers that you're attracting with your videos. And, you can also place the videos on your Facebook profile, YouTube channel, etc.
4. Amazon referral links
If you do it right, it is possible to make a lot of cash from Amazon referral connections, but certain individuals may be puzzled at the idea that you might do so on TikTok.
The primary location where you can provide written data on TikTok is your bio. You can add text to your videos however, it appears to be distracting from the video itself. Besides, you can't ask your audience to note down the link meticulously and then type it by hand into a browser, and it could end up losing you your Amazon account even if they did that! The laws of Amazon forbid any connected device that obscures or tricks them from being able to recognize where a specific connection originated from
But, on your profile page, you can have links to land your viewers into your marketing landing page. You want to concentrate your bio on one short text: a condensed URL to your affiliate marketing landing page if your basic URL is non-catchy, or just the plain URL if it is catchy and simple.
5. Consulting
After you've been a TikTok expert, and perhaps you just understand how someone can take a video that might get a hundred views and help them get 100,000 views, well, you can always provide consultancy services.
This is a very cool way to use your audience experience to help people who want to be popular or who want to be producers of TikTok genuinely improve their plan so that hundreds of thousands, if not millions of viewers, can see their content.
Of course, in this first step, you need to have the background and expertise to provide this as a business. But if you're there, people are going to pay to get your brain and your expertise on their account.
And you can also receive a share or a cut of the contract if you help them with certain offers or influencer agreements, merely because you are their agent and you have made them go popular on TikTok.
A lot of TikTok's wealthy and successful creators do offer consulting services off-screen. On TikTok, Cosette Rinab is very famous on this platform, but she's the 20-year-old behind the scenes responsible for handling two very big TikTok accounts: Blossom and So Yummy. It was her youthful know-how which made TikTok thrive on these Facebook-native hack accounts.
Read more:
Summary
There has never existed a platform as interactive and engaging to Gen Z as TikTok is doing right now. Though TikTok is being challenged by Donald Trump's ban in the US, TikTok is still thriving and is headed to remain as one of the biggest platforms on Earth.
Here, we have introduced to you a complete guide on How to make money on TikTok. Let us all stay safe and financially stable.
New Posts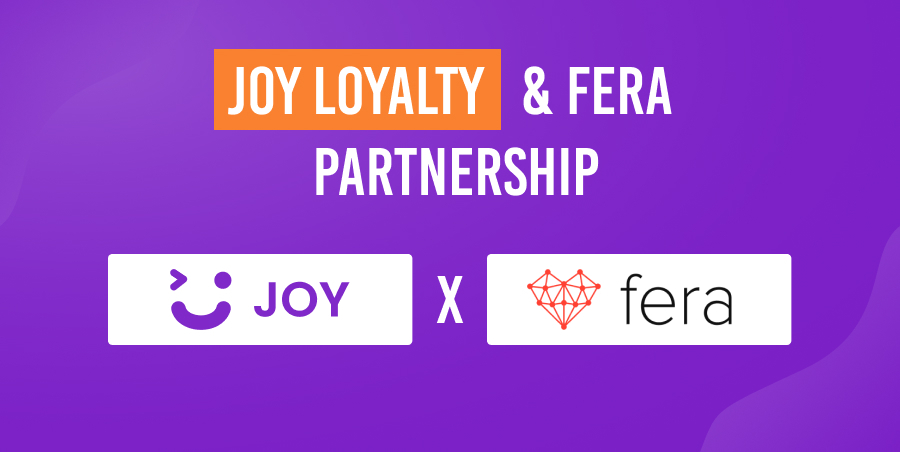 Subscribe
Stay in the know
Get special offers on the latest news from AVADA.
40k
subscribers has been joined!
Earn $10 in reward now!