21+ Proven Ways to Monetize a Website
As you can see, the internet has changed so many things in our world. Gradually, we shop on the eCommerce website instead of fighting for a slot and dealing with the crowds at the local shopping mall. So why don't we utilize this chance to make money on our own website?
However, making money via it is not as easy as it looks like because there are many people who are doing the same thing as you do. Especially for those who are about to start in making money online, it is very challenging for you to decide the path to follow as you will have to spend a lot of work and sometimes a lot of dedication before actually earn the profits. But if you really want to make money online, work from home or turn an idea into a business, just don't be worried because whether you're looking to make some fast cash, or you're after long-term, more steady income-producing results, there also various ways for you to actually do it.
So, I have this article today for you to figure the way to Monetize a website as well as 21+ proven ways to make money with it. You will be able to find all the best ways to make money in your spare time here.
Read more: How to Make Money with Shopify
21+ Proven Ways to Monetize a Website
Before start figuring out about monetizing a website, then you should consider some factors here like there is no instant cash here, and it might take time and dedication in monetization. The expected amount of earnings is not easy to achieve at first, and there is a lot of universal factors that every website owner needs to have. Here are the 20+ methods that I recommend you to try:
1. PPC Ads with Google Adsense
For someone who might not know, PPC is an online advertising model, which enables website owners to gain passive income each time a reader clicks on an advertisement banner. This method has the most well-known tool, which is Google AdSense, because it is considered to be the easiest way to make extra money because you don't have to spend much effort to place ads on your blog or website. Plus, even if you have multiple sites, then you still can apply to be an AdSense partner as well.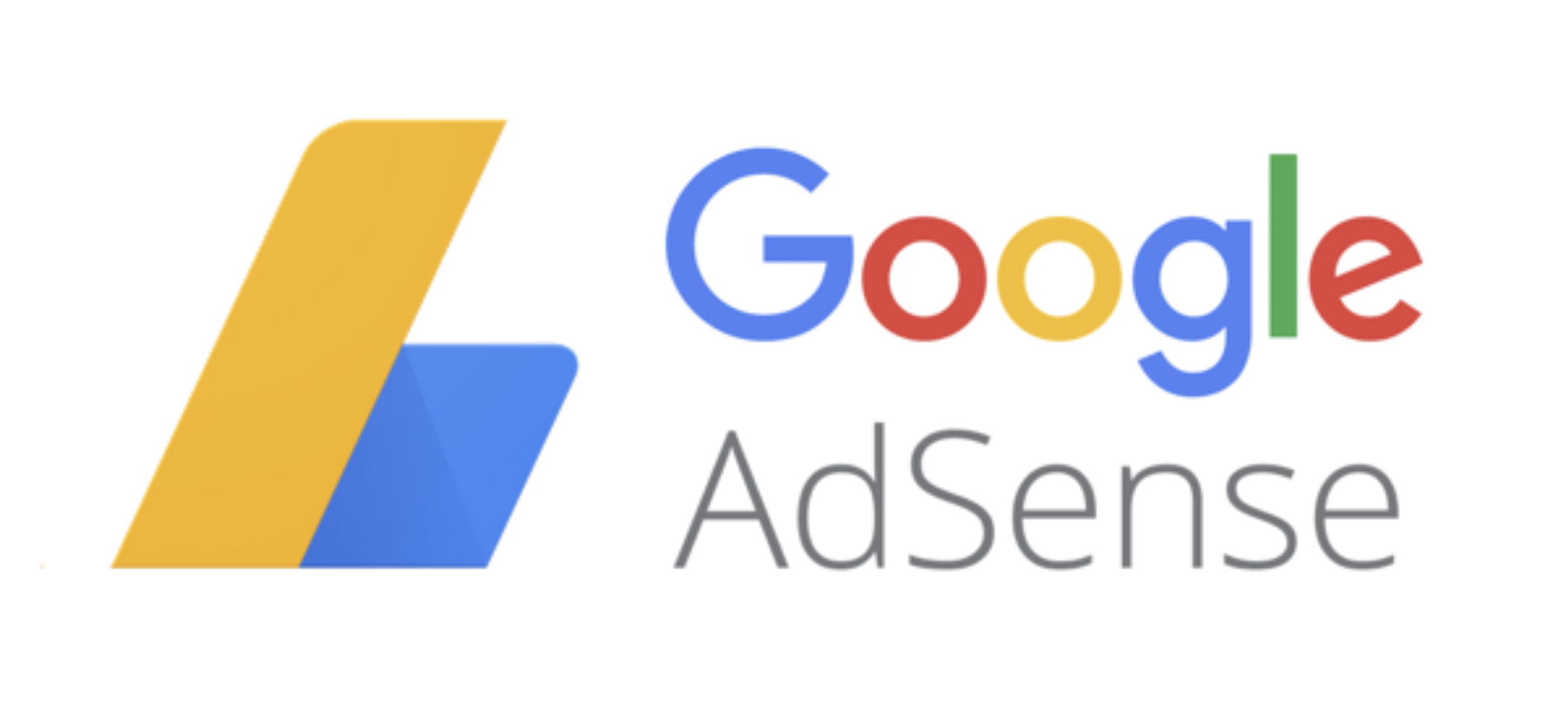 Luckily, Google has its immense support for publishers to help them not worry about setting things up with the customer forums and tutorials available for users to help them get started. What is more, Google will always pay you on time, which lies between the 21st and the 26th of the month. So if you decide to choose this method to monetize your website with Google AdSense, then you should follow some basic required actions:
Read the Terms and Conditions and then ensure that your website has all the criteria.
Proceed to sign up for AdSense and wait for the approval.
Simply embed the JavaScript code into a widget once your account has been approved.
Place the ads on the position that you like on your website.
Related Post: A Comprehensive Guide To Using Google Adwords
2. Affiliate Marketing
Affiliate marketing is a great choice for those who have the talent in reviewing or promoting products. As through affiliate links, you will be able to earn commissions when readers buy the products or services of the companies that you affiliate with, which is also the easiest method to earn passive income. When using this method, it is not necessary for you to have your own products to sell, just only through affiliate marketing can do the job.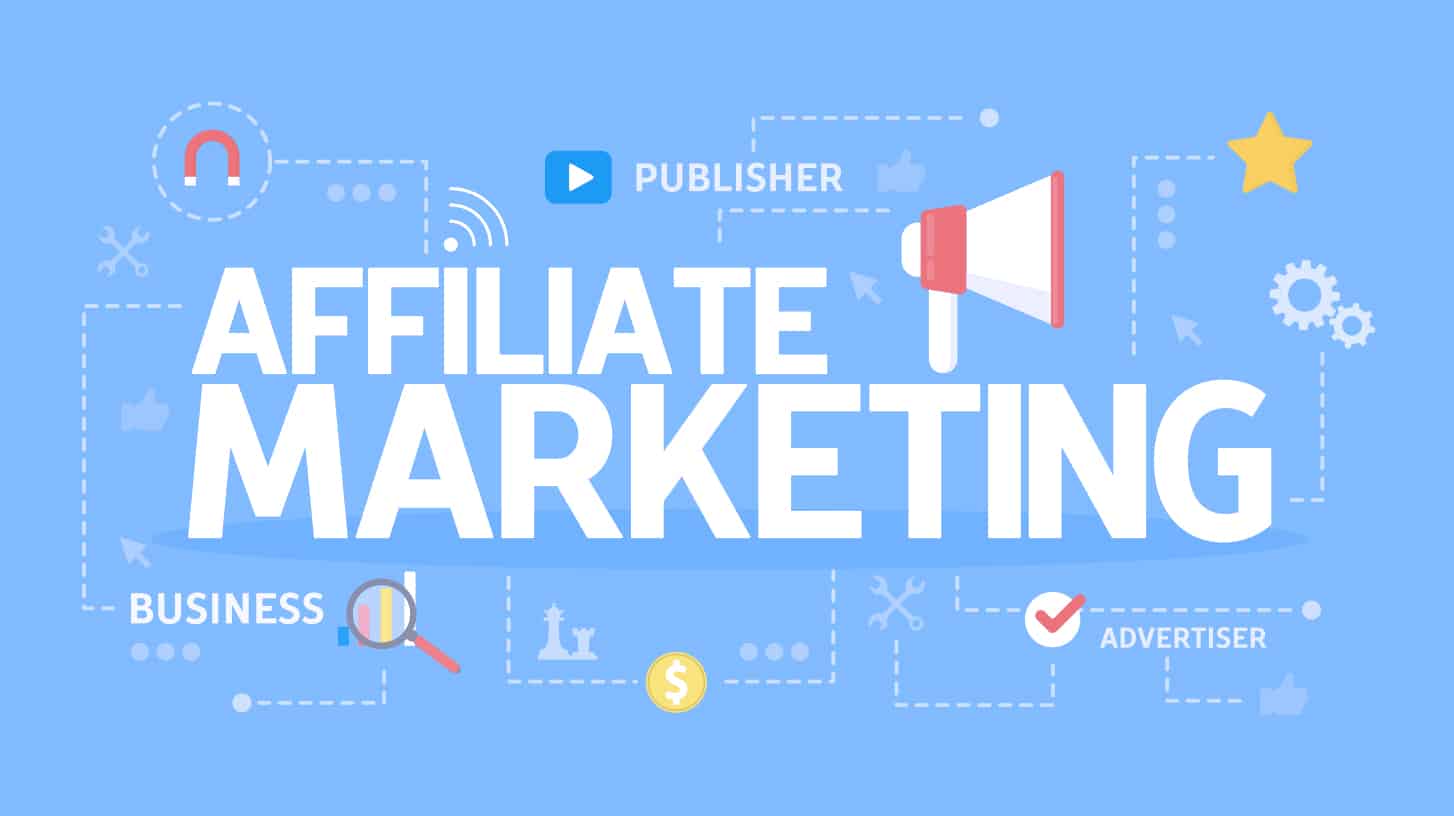 So if you decide to choose this method to monetize your website with affiliate marketing, then you should follow some basic required actions:
Generate a website to focus on the product's recommendation and promotion, post an item, or service reviews related to your content.
Take part in the affiliate programs (such as Shopify Affiliate Program), which can be done through Hostinger and Amazon or search Affiliate networks: ShareASale and CJ Affiliate.
Smoothly slip in affiliate links in your content.
3. Selling Ad Space
It is also a worth trying method to sell free space on your site directly to advertisers. However, it might take a lot of time to do this method, but it can maximize the earnings that you will receive for displaying advertisements. There will be the spaces that take the shape of a link at the bottom of the page, side banners, or small pop-on. The price for each section will be different, but you still have control over price negotiations.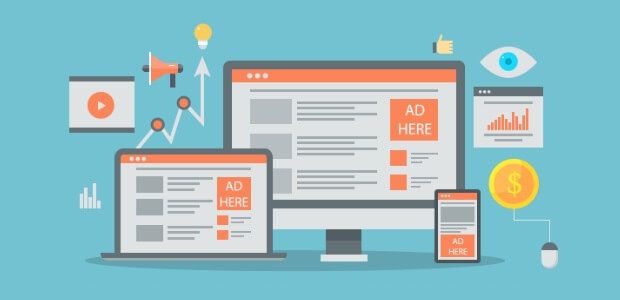 In order to utilize this method, there is one condition that you need to have a high conversion rate and not just traffic as it requires you to use the pay-per-click or pay-per-visitor model. Then, depending on the number of visitors who clicks the ad or visits the site, then you will be paid by advertisers for that. If you choose to follow this method, then you should do a couple of things to let advertisers know that you're selling ad space:
Make a media kit and a summary that has the outline of the statistics and key facts of your website.
Direct it to potential advertisers, tell them the reasons to work with you.
When you've landed your group of advertisers, use Google Ad Manager to manage them.
Make them pleased. There are some online tools like Clicky Web Analytics, Quantcast, and Google Analytics available for you to get information about your website as well.
4. Gain Donations/Funds
In order to gain donations and funds, you should own the skills and the creative content that you post because there are many readers who are willing to give monetary compensation to their favorite influencers if the content is of value. Also, you also need to have the support to develop your website, can the skills to politely ask for donations. You also have to accept that not every reader will donate, and you might be able to gain enough funds to operate your website if you have enough traffic. By setting up the donation buttons on your site and link them to the payment processors like PayPal or Fundly, then you can also enable your readers to contribute directly there.

5. Start your eCommerce business
If you have the products, you own the skills, so why don't you build an eCommerce business on your own online without the physical space to sell or promote your material? The process of making an online store is not complicated, it is like creating a simple website somehow. It does not require you to invest much time, but having a certain amount of drive and dedication is still the best.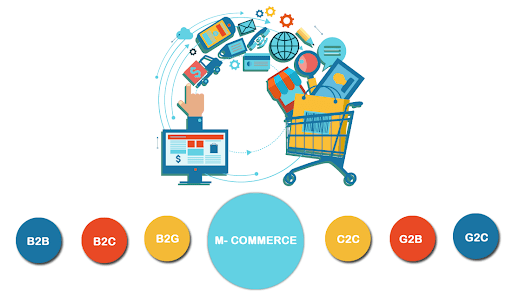 Hence, follow the steps below to reach closer to monetize a website via eCommerce:
Choose your niche.
Get WordPress installed on your computer.
Set up WooCommerce or a similar eCommerce platform.
Browse themes online and customize it to design your store.
You can start with your WooCommerce theme library and WordPress WooCommerce theme library here.
Then, just insert your products by navigating to the Products section and click the Add New button.
Start running your business marketing and have your first customer now!
6. Sponsored Content
For someone who might not know, sponsored content is a collaboration from you as a publisher and brands that you're partnering with. You will be paid for creating the content for businesses and publishing it on your site. There are many forms of content, it can be in form of product or sales announcements, offers, infographics, or reviews. Also, you are more likely to be charged a higher rate in case you write the post and publishing it on your website at the same time.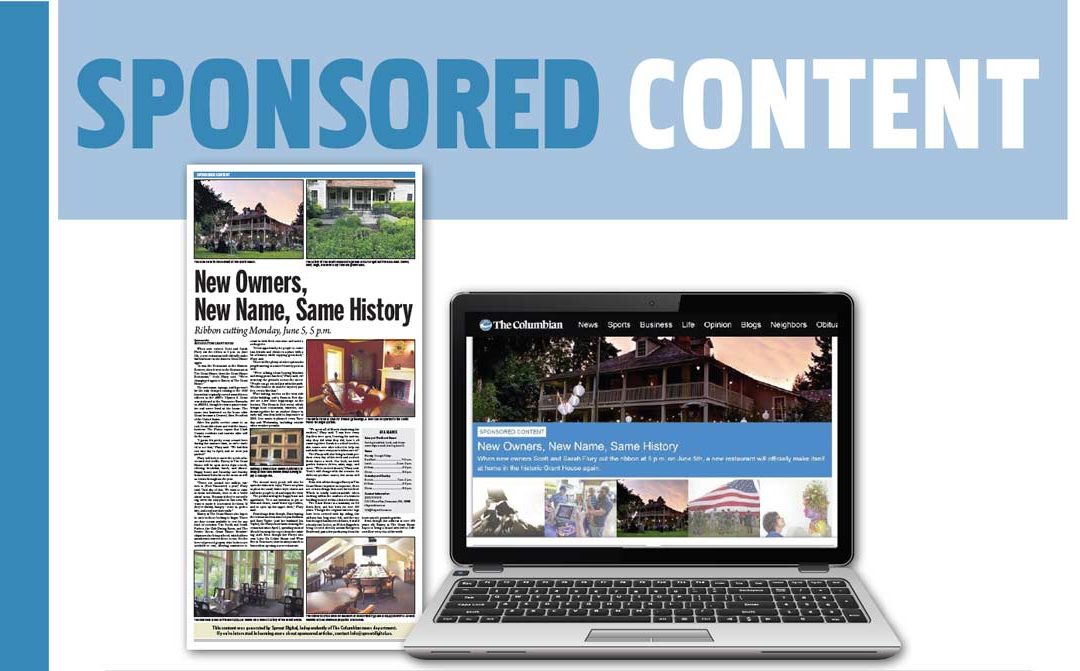 So, consider some elements below to reach closer to monetize via rating a sponsored content:
The amount of influence you have online.
The number of sponsored posts you'll be writing each month.
The amount of time that you can spend to create the content.
Brand value of the sponsored content compared to your blogging brand.
In order to monetize a website via sponsored posts, follow the steps below:
Get yourself a portfolio.
Become a partner of the marketing and PR agencies.
Utilize Tomoson, Cooperatize, and PayPerPost to search around sponsorship markets.
You can utilize Sponsored content as a viable way to add income to your website as well.
7. Offer Paid Membership
A membership website is known as an upgrade of the donations method above because, in this method, you will charge the readers an amount of money to access specific content. This method would be helpful for those who are confident in the content that they can provide as customers find it worth paying for. So if you decide to choose this method to monetize your website via memberships, then you should follow some basic required actions:
Find a suitable model for your site to publish content in.
Create the Subscription section for users to pay monthly or annually to access a site's content and benefits.
Set the Transaction to separately sell individual contents such as tutorial videos, audio downloads, or training programs.
Create the Metered section to display free content when readers reach a certain checkpoint. Then, you will require them to pay for continuing reading your documentaries.
You need to have a WordPress site already up and running as a paywall for your member site plugin.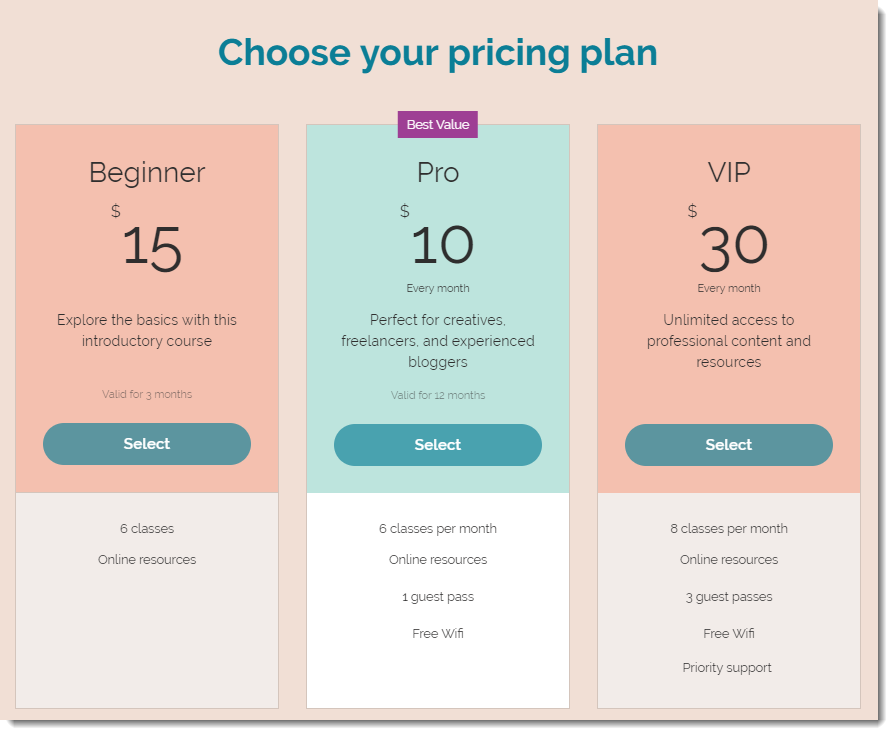 There is a list of plugins that I recommend you to utilize for content restriction:
Membership and Content Restriction is what can help you restrict any part of your content, then form unique subscription plans as well as process membership payments.
Simple Membership is a kind of plugin that generates membership levels and restricts content to specific membership tiers.
WP-Members is the tool that you need to hide some parts of your content and display teasers and set up dedicated registration forms wherever you want.
8. Sell your website
This method would differ from the others a little bit, as you will have to sell your own website. Based on the site that you are running, this method could be profitable and allow you to gain a lot of money. If you choose to follow this method, here are some basic criteria that you should consider while selling one website:
The amount of traffic a website has
The quantity of profit that it can generate
Is revenue is steady?
Is it Continuing to grow?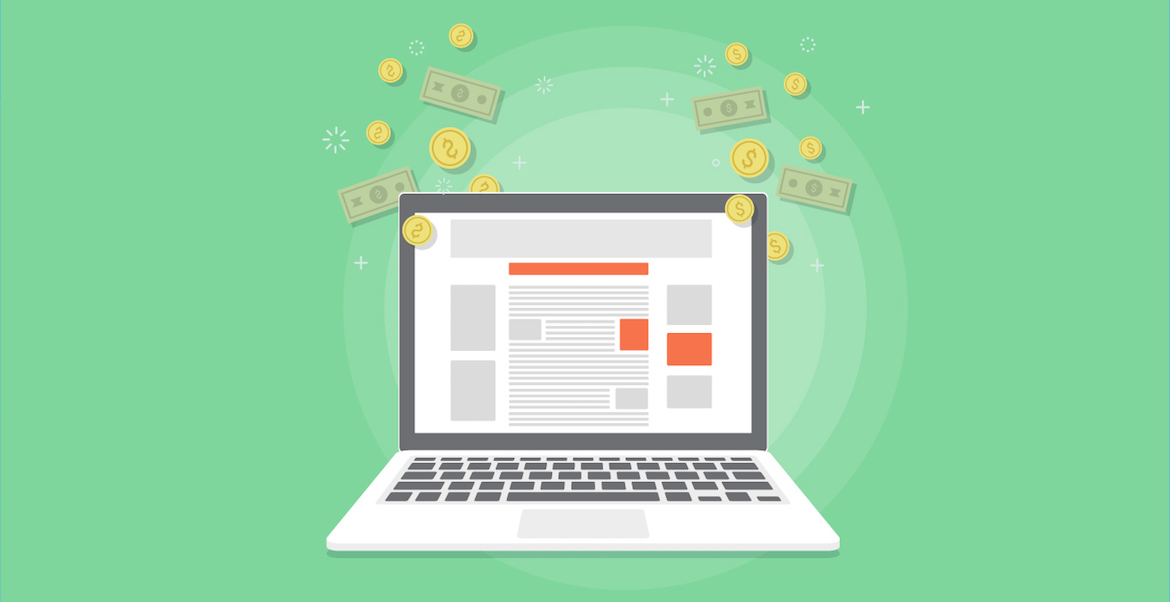 9. Set up online courses/classes
As you can see, the number of different forms of digital courses that don't require a teacher to go to class is increasing every day. Then it could be so effective for you to utilize if you have valuable knowledge to share. You can provide digital courses in different formats, which can be PDF downloads, recorded audios, or well-produced videos. Think of step-by-step videos, as well as how-to articles, are also good choices. In order to do this, there are a few things that you should have in mind:
Choose a topic or niche for your own.
Then, generate a new website or integrate your course into a site, blog, or membership site that you have already had.
Compose and upload your content, then promote it to visitors.
10. Add affiliate coupons
According to one research, there are able 97 percent of consumers that are searching for deals while they are shopping online. So, you can utilize a way of providing coupons from affiliate partners in your affiliate marketing strategy. There is an example here, which is Ebates in online discounts and coupons. When your site can appeal to customers and direct them to merchants that they have partnered with, you will get the earning commissions along the way as well as the opportunity to attract more traffic. There are three different choices that you can choose to follow in this method:
Post coupons from affiliate partners or programs that you have connected to your existing sites.
Get in touch with your local and national retailers so that you can ask them for deals to promote your website.
Of course, you will need a website, which is dedicated to offering coupons. For example, the coupons.com is already available with the general format, or there are the Holidayers with the particular one.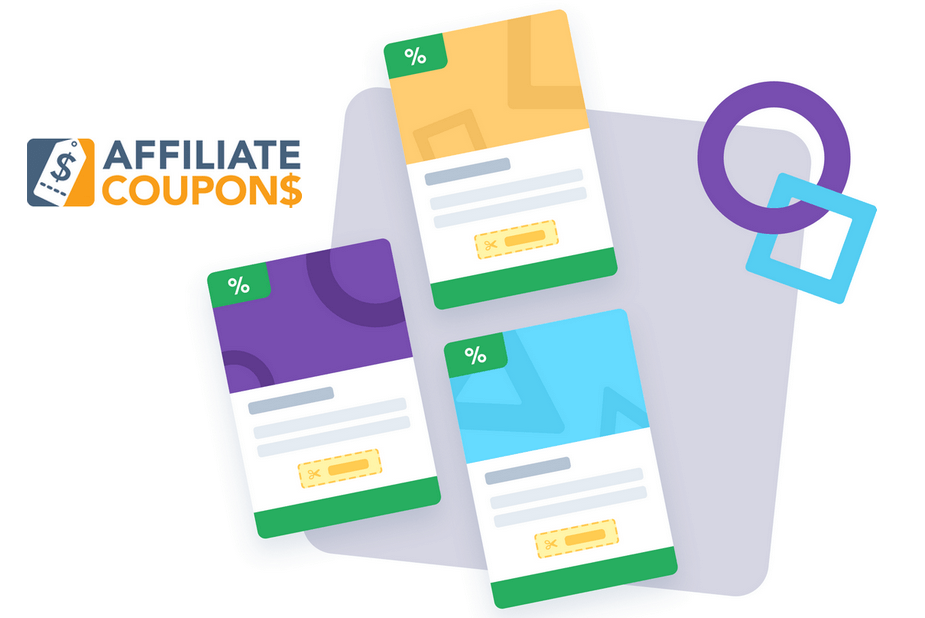 11. Sell Digital tools/Apps
What about selling digital products? I think your website would be a great place to do so. Specifically, you can generate a software, for example, Publisher Rocket that can assist the self-published authors in marketing their books on Amazon. Then, you can turn your website into your current primary marketing platform for your software, then sell it to make money on your own. In order to do this, you must be really careful in choosing the product that suits your audience's needs.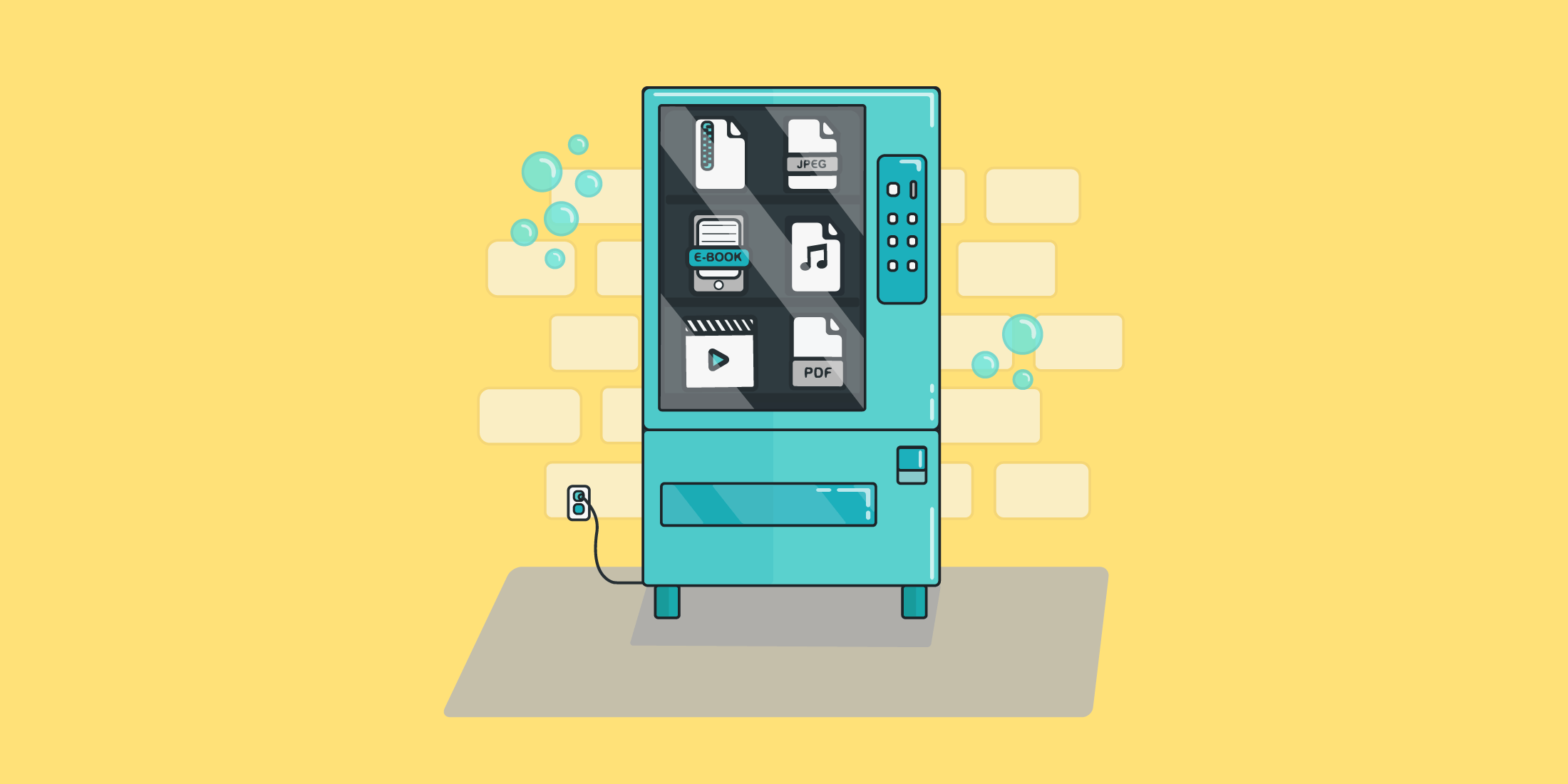 12. Sell E-books
Nowadays, there are pretty many available websites that utilize this selling book strategy to monetize. However, despite the fact that this is not a unique method, but it doesn't mean that you are unable to make use of it because the eBooks' market is still growing every single day. There is an expectation from people that it is going to have an annual growth rate of 2.7 percent between 2019 and 2023.
You can totally write the book by yourself, employ writers, utilize the public domain content, and create your e-books from many sources. The topic and forms could be diverse, like travel guides, how-to manuals, mystery, romance, science fiction, self-help, technology, religions, and many other more as long as there is a market of ready buyers.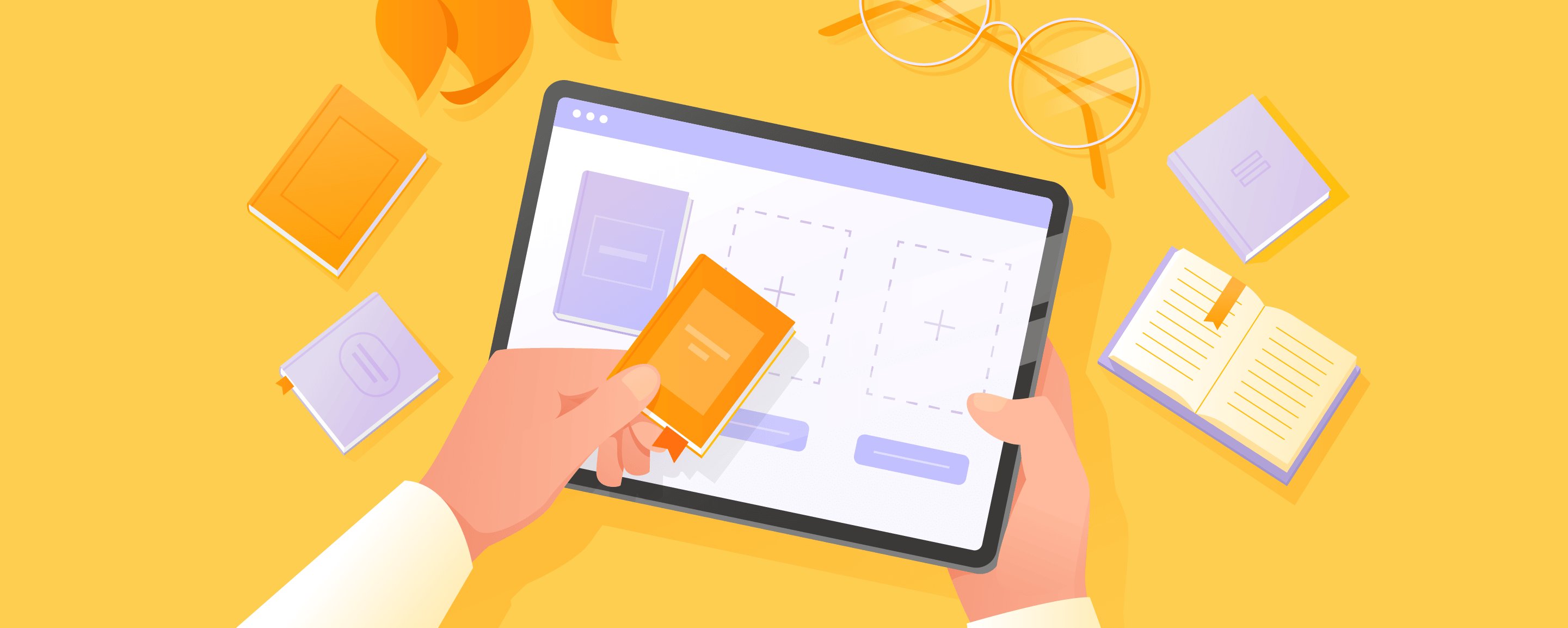 When it comes to monetizing with eBooks, the amazing thing here is that you are able to publish a product with low up-front cost, and you can test its quality directly with your audience.
13. Offer Consulting or Freelancing service
People often come to a content creator for ideas, at the same time, they are willing to pay for those incredible ideas. Then, the Consulting or Freelancing service was come out and sell consulting packages, even it just a call in a couple of hours. While consulting, it's best to focus on offering buyers what they want to buy, then listen to them.
It is mostly about serving clients, so, remember that you must sell something that can truly add value to your client's life or business. There are some platforms that are already available for you to monetize in that way, including Clarity.fm or Premium.Chat, or even a direct-booking tool like Calendly.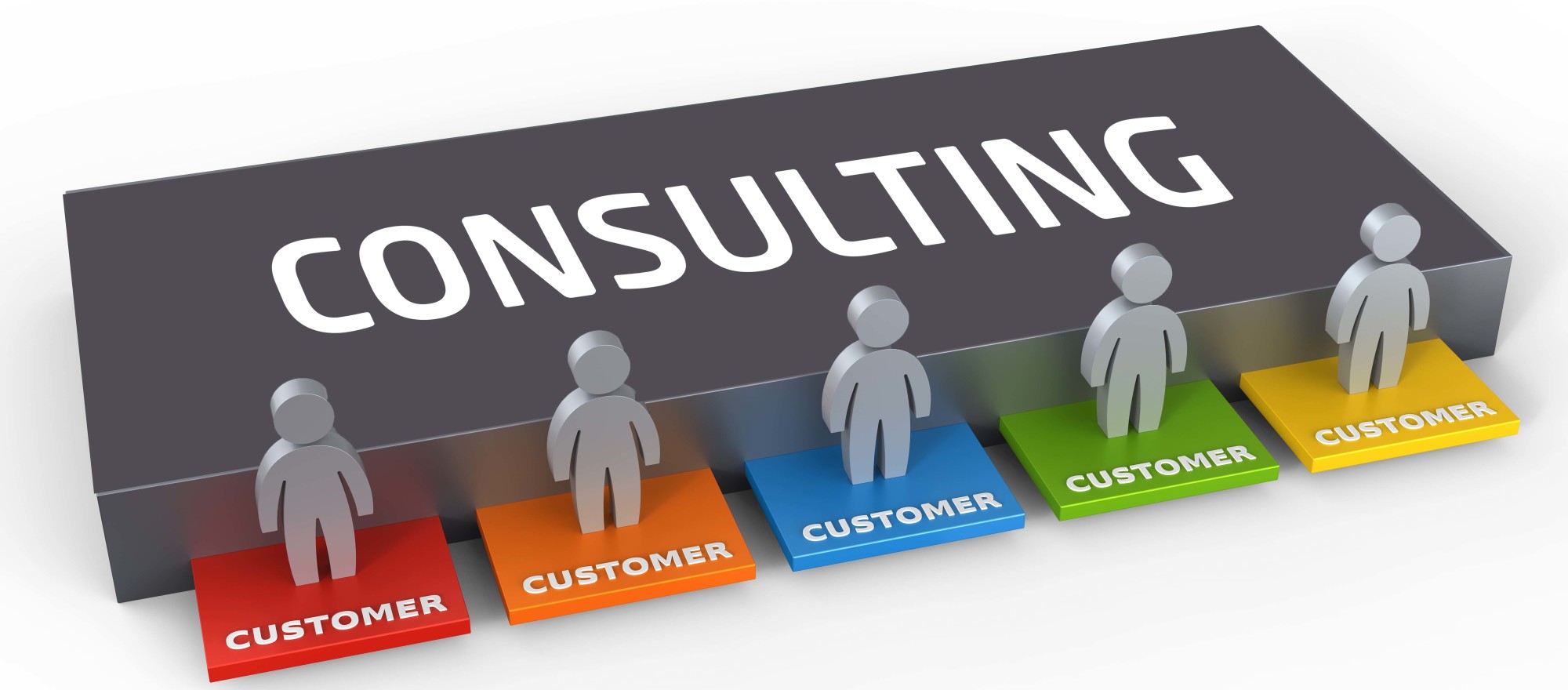 14. Create a directory
You are totally able to play yourself as the matchmaker role, then create a directory or job board on your site's niche and utilize your website to make money. With the right resources, you will be amazingly effective in attracting a wide range of readers. Even though directories used to be all the rage online, then if they are in the right setting, then it can still become handy for you. A directory website is a very profitable form of online business.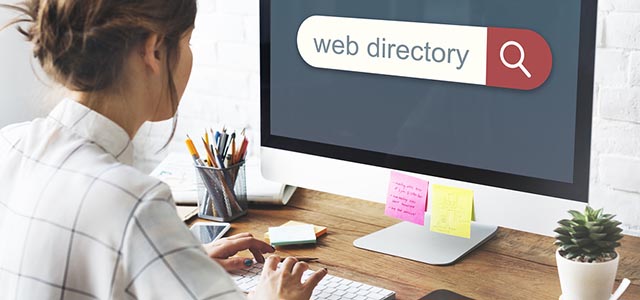 Online Directory websites work as they are mines of information for the users, which include a large amount of data in form of listings under different categories in it and automatically help the visibility of your website. If you own these directories, then just gain as much niche as possible because the more niche you can go, the more effective you will be.
What is more, you will be capable of utilizing and flexibly choose a group of cool directory plugins available for WordPress. With the modern day's tools and techniques, creating directory websites would be easier than ever. You can create your online directory with a Course Management System like WordPress or use the SAAS Directory building platform as well.
15. Build a Job Board
This type is a bit similar to directories. You can totally use a job board as a great tool to make money for your blog if you think it is suitable for your audience. In the B2B and online business space, the Job board form can work really well as you not only can pick up the local newspaper but also can you check the classifieds. For example, there is a website named Darren Rowse's ProBlogger, which is all about blogging, then it is also spare a section to offer the best job boards around for article writers.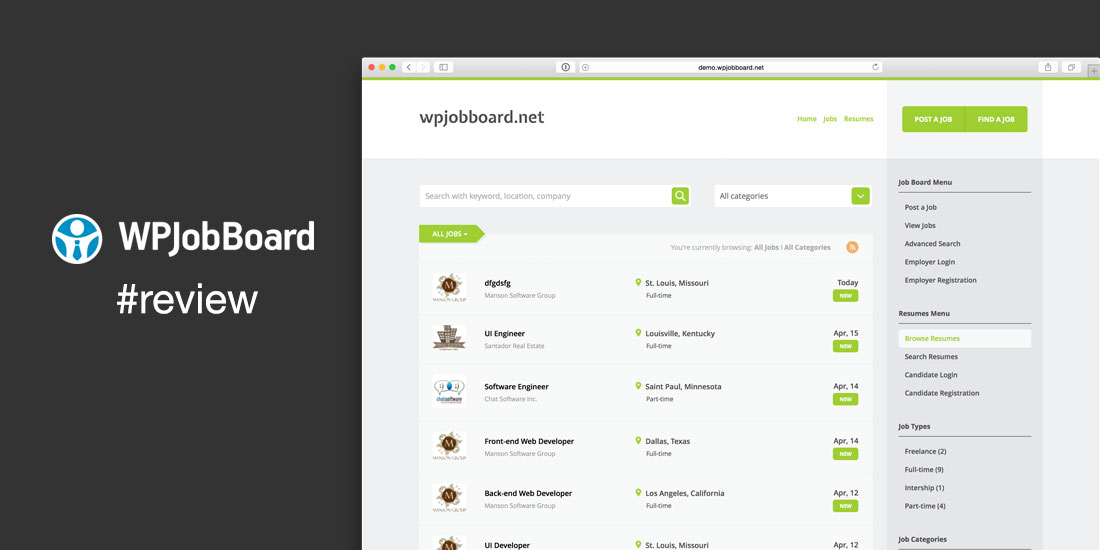 In this form, the applicants can totally browse listings for free, but you will receive the charge from businesses because they have to pay a fee to list their jobs on the board. If their listings are shown up on the top, then you might be able to receive an extra amount.
16. Sell PDF version of your content
In case you have already created some great in-depth content for your site, then the PDF copies of your articles for a small fee can also really help. This monetization strategy would work best when you have a loyal audience. You have the long-form content, and you are confident in providing a big amount of value to readers.
I will explain this form of monetization more clearly by going through an example of a blog called Wait But Why. This blog is initially designed to provide readers the opportunity to buy PDF copies of all their articles, along with joining their Patreon.
When you click through to purchase, you'll find out that each article only costs you 2 dollars, which is a low enough amount of money to appeal many readers click to buy. You might not be able to earn a full-time income from your website, but you still can gain the supplemental source of income here. Another example is one website that sells the PDF of this article pictured, then they embed the copies of their specific calendar for 20 dollars along with it to gain more profits.
17. Generate leads and sell them
There is another option, which is the lead generation model to make money online website. Via the content from your website, then you can utilize the users by appealing them to register as qualified leads so that a company will take advantage of that to turn these users to be customers or clients. As a result, the leads will be qualified for you to get paid for bringing them to that company. There are already some available famous websites that help you perform well at generating leads, such as Ellevest.com or Bookofthemonth.com.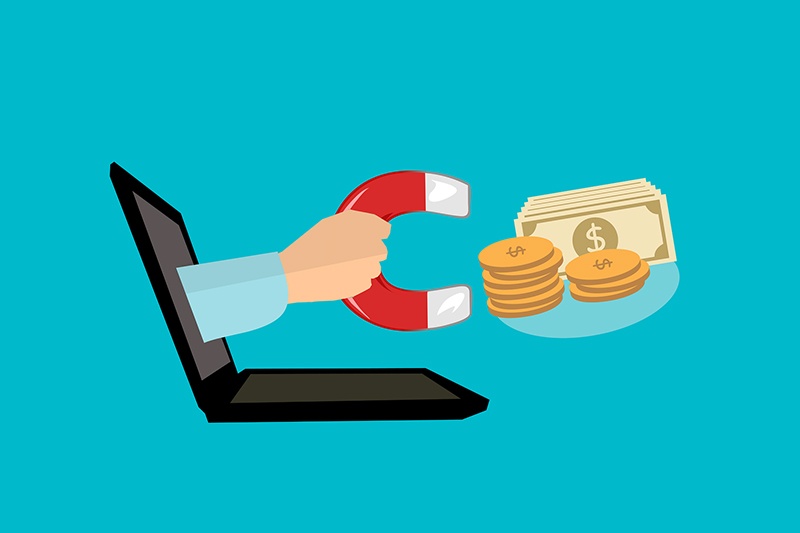 If you choose to follow this method, there are a couple of things in generating and selling leads that you should understand about, like the way Generating leads and selling system, or a case study on generating and selling leads. Also, you should have some marketing skills including the communication skills to catch the audience with your copy or the analytical skills to have the lead generation process under the radar. Last but not least, PPC skills should also be included.
18. Sell Podcast submission
There are a large number of users that can pay for the premium audio content to users - podcast, which is available after the customers pay for to get access. This is so simple to do as you just have to carefully select the premium content and indeed be of value to people paying for it.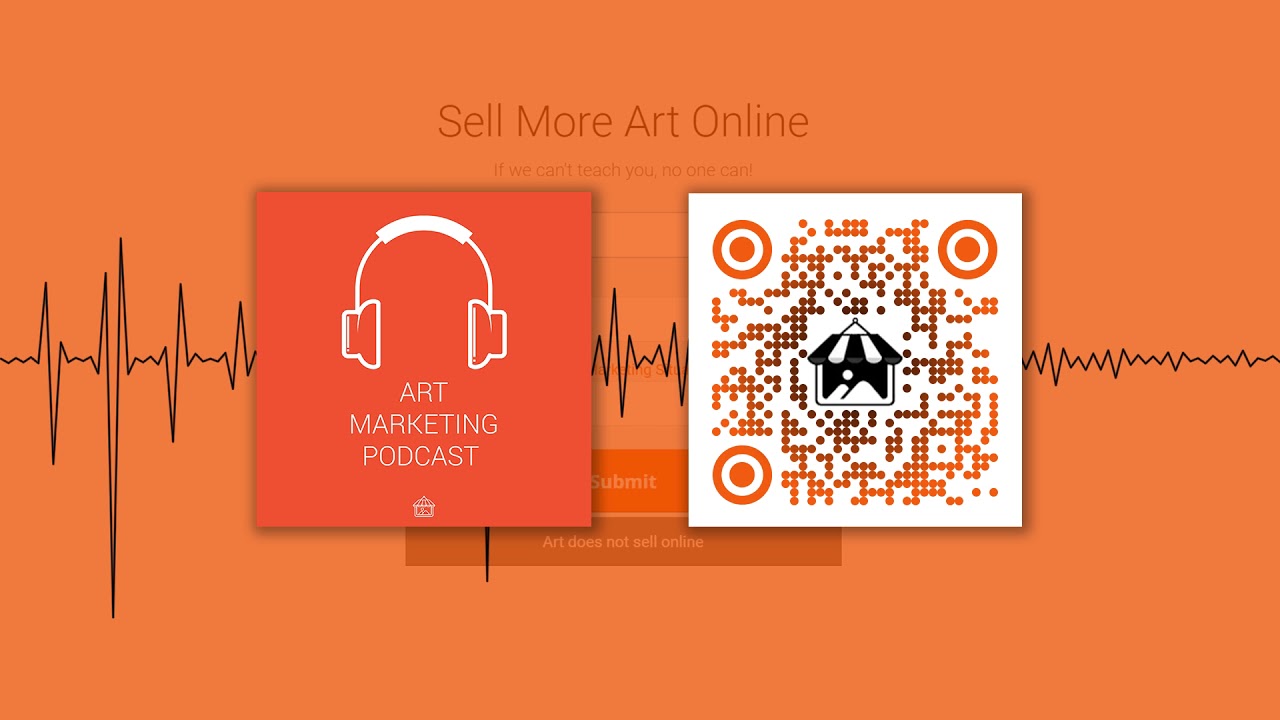 In order to take this method effectively, you need to have a fast computer, a mixer, and also a good microphone, lighting, website plugins and podcast tools. About the skills, of course, you need to have the audio recording skills as well as the sociability, interviewer abilities. There are some famous podcasters that have already been successful that you can learn from, which are the JAIME JAY – Stop Riding the Pine and PAMELA GAY – Astronomy Cast.
For those who might not know, dropshipping is a business model that doesn't require the online shop owner to store any inventory before selling products. Then, you have the wholesaler directly transport the products, and you will not need to store them in a repository. This method can be done better with proper growth and marketing methods like social media, Facebook ads, or SEO. With this method, you will be able to have the 5000 dollars average amount of income per month when your business is stable.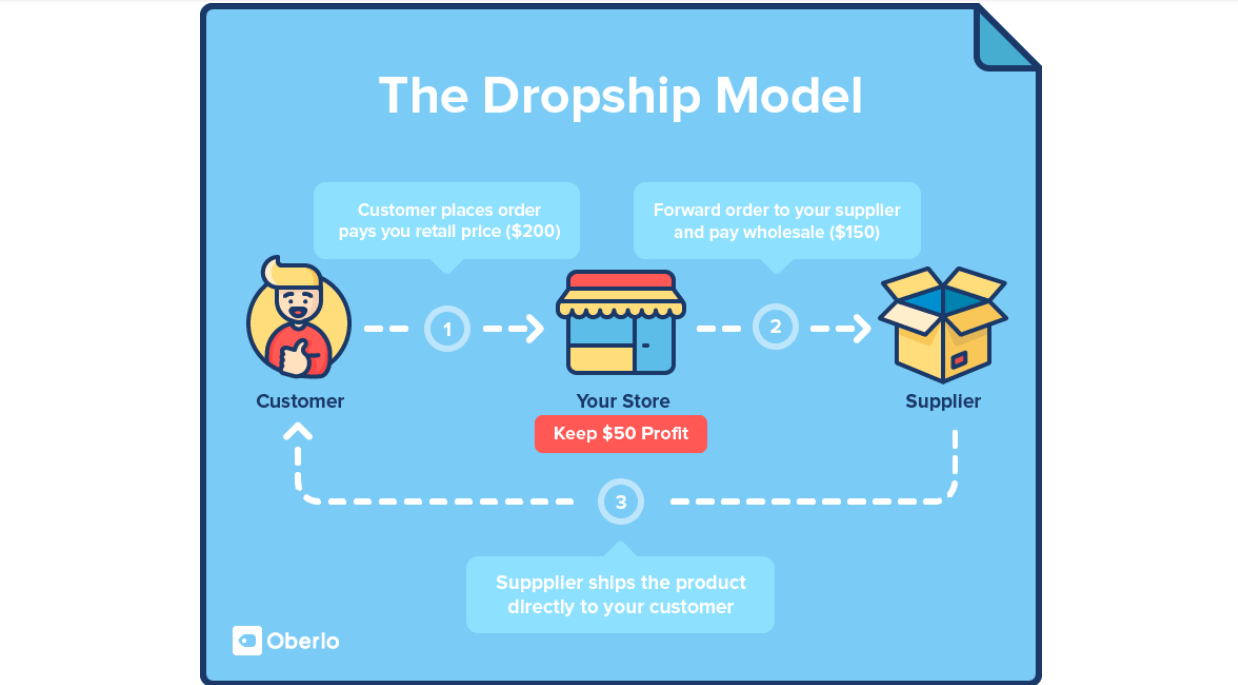 Then, there are some skills that you also have to master in order to run your business well with this method, which is the Online sales techniques, Writing attractive product descriptions and also the Sales management as well. There are some websites that have successfully monetized with drop shipping eCommerce that you can learn from, including Shop.ugmonk.com and Bremont.com.
Further Reading:
20. Monetization widgets/plugins
There are so many widgets and plugins are now available for you to add to your WordPress website as the monetization purposes. You will need these plugins as well as widgets to insert ads or links into the posts or pages of the website. Then, they would be the element that contributes to your earnings as well.
This method would require you to ask for the help of some available plugins to run things smoothly. It can be the SEO Smart Links to automatically redirect to different content that you've preselected, or the Cleeng Content Monetization to limit access to certain parts of your website, as well as the Ad Injection to enable ads to be inserted into the website content so that you can earn money from them.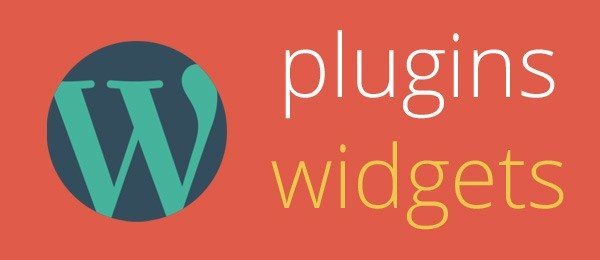 21. Banner Advertising
This Banner Advertising is considered a little bit risky for you to make money from. In detail, banner advertising was initially created to promote a brand by taking the visitor from the host website to the advertiser's website or a specific landing page. This could be one of the easiest methods to monetize a website or blog, but it is less effective as well.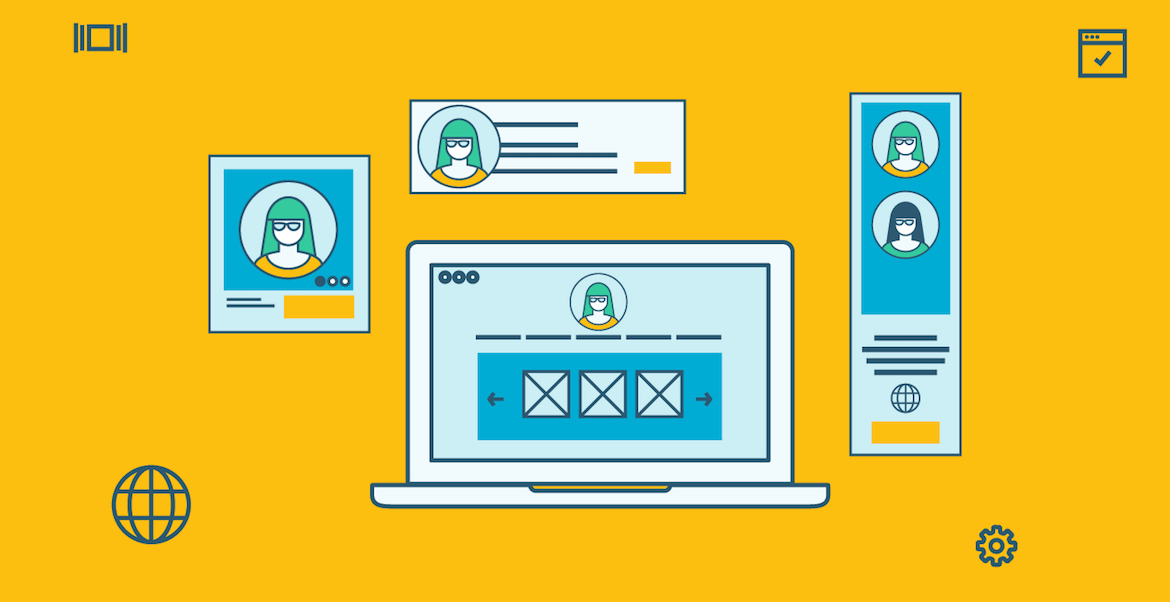 Specifically, if there are too many ads on a single webpage, then the users might detract from visiting other pages. Also, despite the fact that you might have a stable income from ads on a single page, but it is not so much when compared to the income coming from a session of several pages visits from the same user. While monetizing with this method, you should use it wisely to maximize profits coming from this monetization source.
How to make good Website content?
In order to attract your audience, you will need good content for your website, then consider some of these factors below:
The expertise or research with original content can really help, also a systemized analysis of content from other Internet sources as well.
The content should be brand new and also edgy.
Customers can not find your content elsewhere on the web.
You should you something beneficial to a reader in your content.
Validate your audience
The very first thing is about validating your future audience so that you can decide the suitable content and make the proper conclusions for them. In order to do this, you should prepare a detailed questionnaire and interact with your users. You should ask about some kind of questions that refers to appearance, readability, publication frequency, or information relevancy, also personal preferences, needs, and many more. As a result, you will be able to create the content that your audience will appreciate depending on their previous answers.
Find the best types of content
There are some types of information that are more common than others. These could be the content of interviews, research data, case studies, electronic books, or checklists, and how-to publications, product/movie/book reviews, opinion posts, even infographics, white papers, as well as blog posts.
You will have a higher chance of making money on your website if it contains the proper content. So, be careful in choosing the topic. It should be trendy and new ones or actual problems. You should also make sure that your content is accurate and relevant. Sometimes, just utilizing the significant events, current trends, and pressing problems to draw attention from visitors can really help.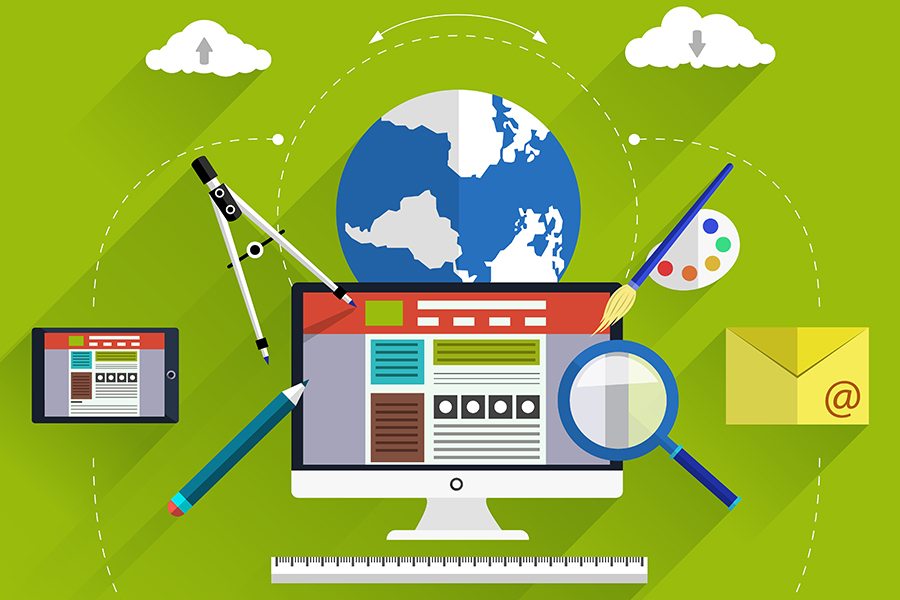 Create strong headlines
Strong headlines are also so important, especially on social media advertisements as they appeal to visitors right at their first impression. So, if you need more visitors, then just try to create some catchy headline. Also, remember to include the appropriate content that suits the readers' expectations.
Create better content over your competitors
We always have competitors in the same field. So, it's always the thing that we should do to consider relates to your competitors and compare your content to theirs. As a result, you will be able to make sure that you have the most informative and well-organized content and provide to visitors.
Input good photos and videos
It is obvious that the visual representation of your content is also so vital as its message in terms of monetization. So, it is a wise choice to your focus on your textual information together with embedding the appropriate elements including videos, infographics, visual accompaniments, charts, on your post. Also, just don't overdo it by putting too many photos and videos in, maintaining a balance is always preferable.
How to increase your website's traffic?
You might have gained a high level of content creation, and then it is still vital for you to know how to increase your website's traffic as traffic is so important that lets audiences know where to find your site while there are billions of web pages out there.
SEO/Content Marketing
The first method is about utilizing content marketing. For someone who might not know, SEO/content marketing is the idea behind marketing activity, which will share information with the purpose of attracting an audience and boosting your site. Every SEO strategy should include this in to optimize your search engines in website traffic monetization.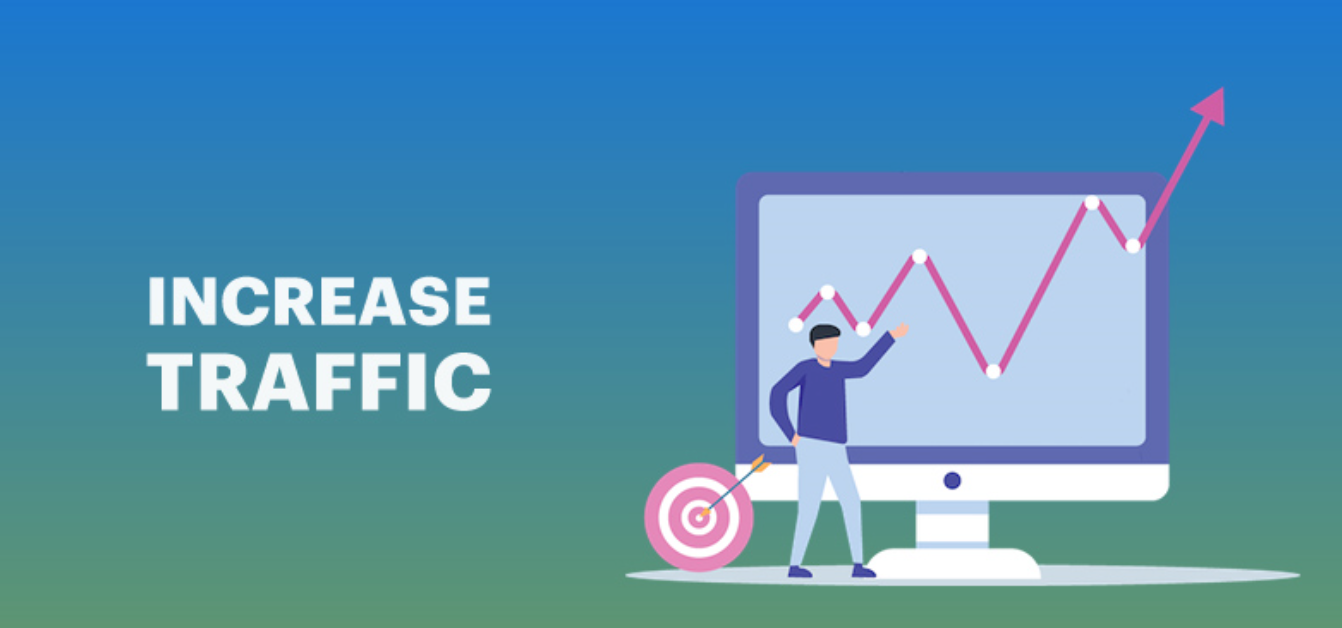 Social media
You can realize that people often share their emotions, ideas, events, and experiences through social media channels like Facebook, Instagram, Pinterest, Twitter, and so on. These celebrities and top brands often utilize these services to earn profits for themselves. Then, if you make use of this method and bring your information on board, then you can convert your likes and shares into visitors.
PPC advertising
The PPC advertising method of driving traffic is often employed by online sellers. Nevertheless, you have to pay an amount of money for it. It is like you purchase your audience via the stunning advertisement. Every time when you have someone clicks on your advertisement. Then your available budget will drop by one certain amount. While utilizing this PPC advertising, then you need to monitor and calculate how much you spend and how much you can earn from here.
Others
There are two other methods that are also effective:
Comments: In this method, merchants are encouraged to leave a comment or opinion on a website, then embed a link that leads to their own website. This will be more efficient if you comment on the post in related forums or blogs. This is also a good way to build relationships and increase the presence in your niche community, which has always been a talking point for its SEO friendliness and backlinks as well.
Q&A: There are so many web sources out there that are designed to aim at offering answers to users' questions. The two most common Q&A websites, which are Quora and Reddit, can play a role as the content marketing opportunities to engage with users, boost traffic, and establish themselves as an industry thought leaders. So, it's a great choice to both answers and asks questions that refer to your store. Then you can gain exposure to a wide audience as well as advertise your own website, products, and services. Also, mentioning your website link in this section is also a good choice.
Conclusion
On the whole, making money from managing a site can be an exciting experience. Nevertheless, monetizing a website also needs time, dedication, traffic to develop, and the outcome can not be seen in just one day. There is no best or worst way to monetize your website in 2020 because each has its pros and cons. But these 21 monetizing methods were proven, so for that, I recommend you to try so that you can determine which is most profitable for you. Also, remember and stick to the primary aim of every successful project that is helping users and bring them good content rather than focus only on money.
Hopefully, this article today can help you a bit in your eCommerce monetization business. Have you made the decision and got the idea on your mind? Just leave a comment below and tell us what you think about each method. Don't hesitate to ask us questions if there is any trouble happens. We will try our best to help you with your problems.
---
Sam Nguyen is the CEO and founder of Avada Commerce, an e-commerce solution provider headquartered in Singapore. Sam aims to support more than a million online businesses to grow and develop.
New Posts
Stay in the know
Get special offers on the latest news from AVADA.