How to Sell Affiliate Products on Shopify
Do you want to start? Get shopify free trial here!
To look to up the lucrative income, the Shopify store owners can utilize the affiliate network for better strategy. For their bloggers, there are many options for affiliate marketing working on online shopping. Moreover, by offering more value to customers as well as followers, smart online sellers should find an alternate stream of income.
When Shopify store owners want to run a business, they need to invest more in affiliate marketing. In addition, to grow their business next level, Shopify store owners can choose to complement their business.
As a reference, this article How to Sell Affiliate Products on Shopify will bring online sellers with multiple strategies for making affiliate marketing work for you. Below I will teach you what is, examples of affiliate marketing in blogging, affiliate strategies and some of the top affiliate networks to join.
Related Posts:
How To Sell Affiliate Products On Shopify
Definition of affiliate marketing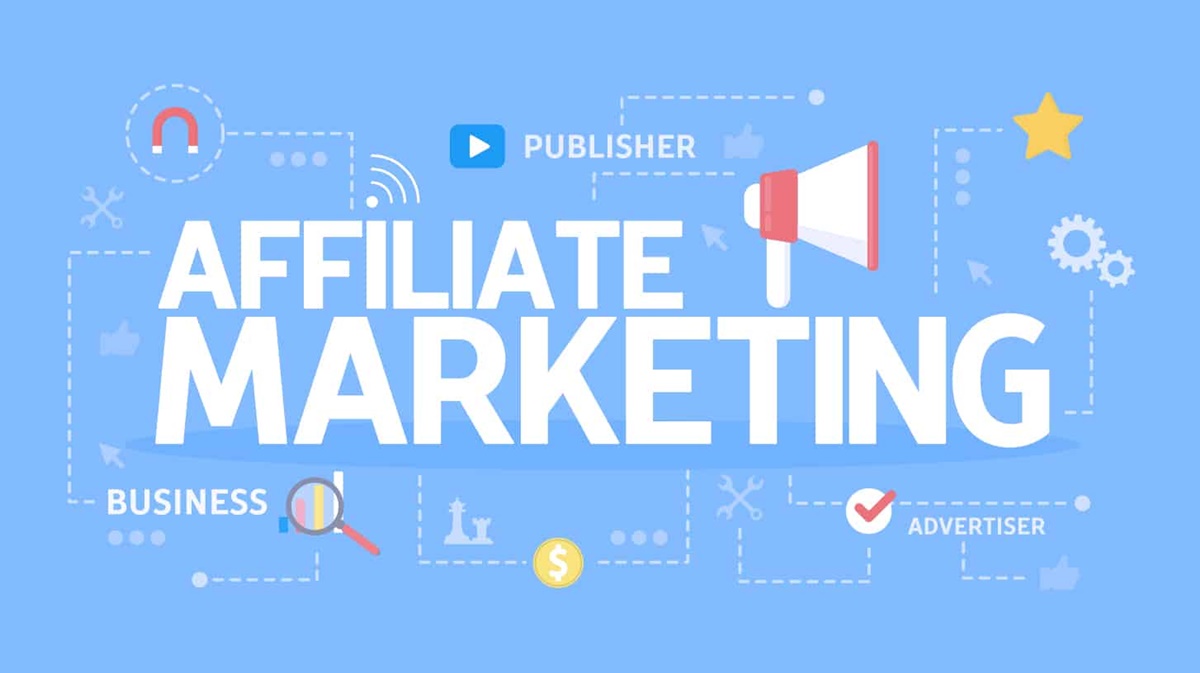 The definition of Affiliate Marketing is an online sales tool for online sellers to increase sales. By targeting the same audience, the Affiliate Marketing will help the Shopify store owners to earn a commission. The online stores are easy to get more sales by recommending the relevant product. Without creating their own products at the same time, it is possible for affiliate marketing to earn more sales revenue.
It is easy for online merchants to put Affiliate Marketing to share their information on blogs, social media and websites by involving referring a product. Through the unique links associated with their recommendation, there are many commissions that Affiliate Marketing brings to online sellers. Their business will net with their healthy income based on their performances. By utilizing different marketing channels, Shopify store owners can promote their content.
Considered as one of the most popular ways to make money online, Affiliate Marketing can be a passive income for online merchants. In order to make a commission, the strategy as an individual partner with a business by referring visitors or readers. The bloggers can use affiliate marketing from selected companies to have an affiliate network. By placing a link, button or banner within a post, the ecommerce sellers to make money from affiliate products or services.
Benefits of affiliate marketing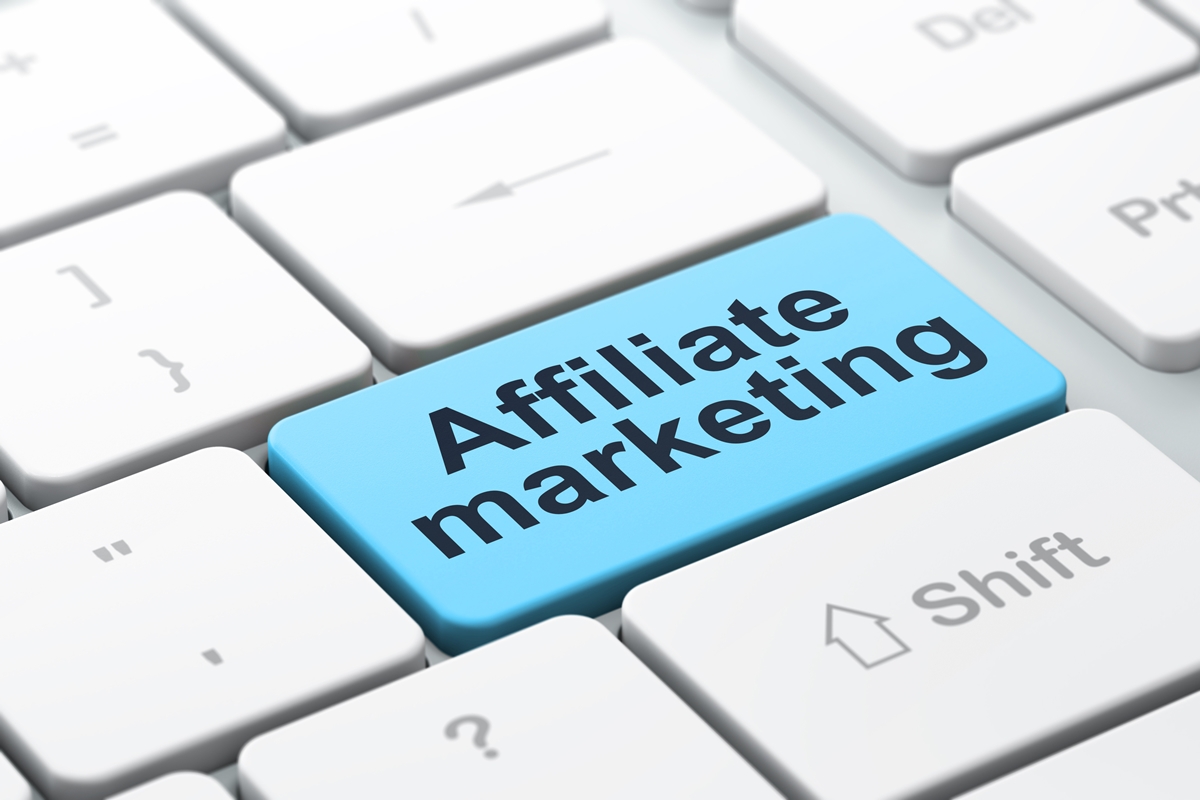 Affiliate Marketing which contributes and helps their sales more effective. It is not necessary for Shopify store owners to worry about their multiple tasks such as developing, supporting, or fulfilling their offers. Offering many benefits for online sellers, Affiliate Marketing make their business easier.
First of all, online merchants just have low risk when using Affiliate Marketing. Because of no cost, Shopify beginners can use the Affiliate Marketing without paying any things for their upfront investment. Furthermore, the Shopify store owners also easily generate passive income through commission. This is an ideal scenario to make money. Just by investing time to create traffic sources, Affiliate Marketing helps store owners to deliver a paycheck steadily.
Last but not least, without any extra help, Shopify stores with successful affiliate marketing will offer the potential scale for their earnings. It is easy for them to launch a new product to their current audiences as well as to build campaigns for other products. That is the reason why they can create more revenue from both the existing and new products in the background.
Among millions of products and services that online sellers can choose for their shops, great affiliate marketing should be built on trust. Just highlight the personal usage with their shops, the Shopify store owners enable interesting their customers. Let's become a great marketer without a lot of concerns and efforts.
Affiliate marketing on Shopify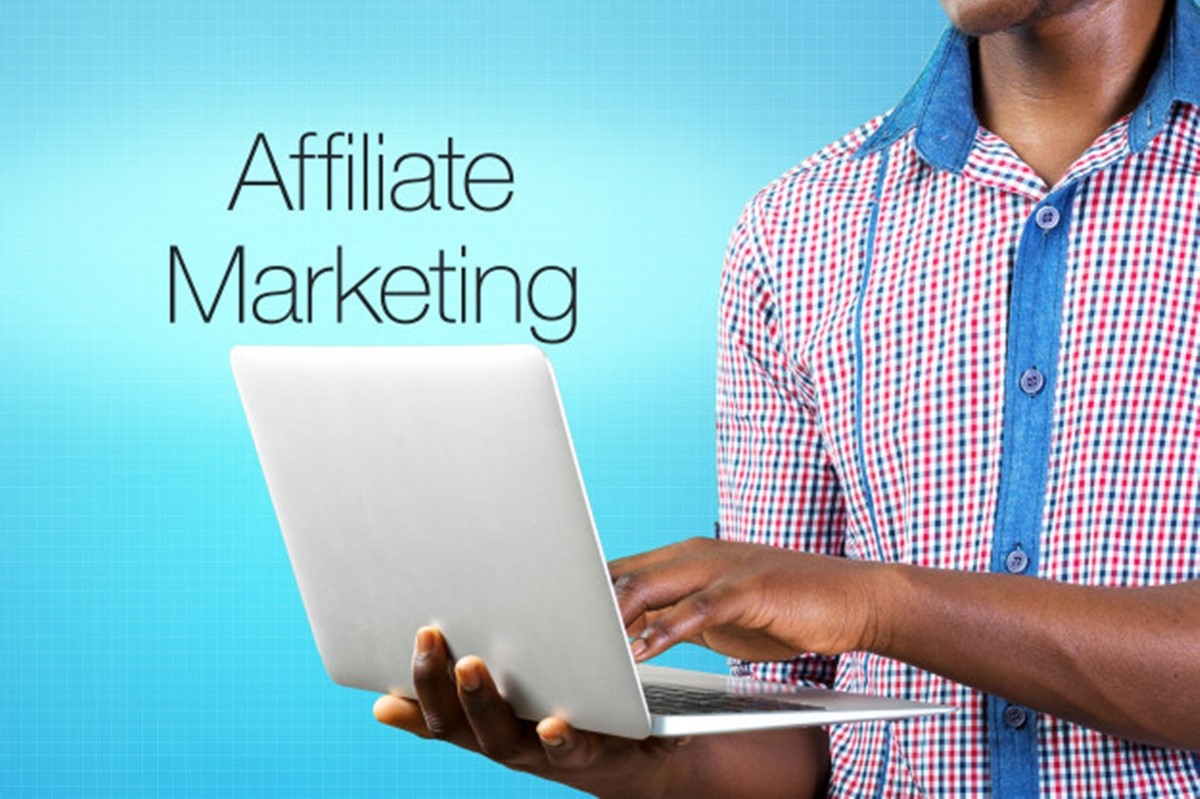 There are few options for online merchants to choose in affiliate marketing, they can select to manage their own affiliate programs or using an affiliate network. On Shopify platform, store owners enable choosing multiple ways to apply their Affiliate Marketing.
As a cloud-based SaaS (software as a service), Shopify is an ecommerce site which provides throughout solutions for online merchants. On this platform, they can have a fully-customizable shop with many themes and apps. They are well designed to start the business quickly and easily without coding knowledge.
To access the admin panel, Shopify store owners need to fulfill a required monthly fee. These stores can be input by data, products, or process orders. Shopify has a lot of outstanding features that boost the efficiency of online selling. But one of the most significant features is subscription including a secure, reliable hosting to their website. Therefore, it is not necessary for them to worry about their site's crash during peak traffic or even face up with hacker problems.
Besides, by the 24/7 customer support, Shopify users can be supported easily via phone, email, and live chat. That is the best choice to start your business on this platform.
The major plans that online sellers can choose among three most common ones are Basic, Shopify, and Advanced. However, there are two more special plans which are Lite and Plus, which we will go through now.
The detail price, features of Shopify that the Shopify store owners can check via their website.
Why you should do an affiliate marketing on Shopify?
There are both sides when using affiliate marketing. The advantages and disadvantages will be listed as below such as:
Affordable
The first benefit is that this method is affordable, which means that the Shopify store owners do not need to invest a lot to build, launch and grow their ecommerce store. By spending on affiliate programs, they will be free to join this. Moreover, investing in affiliate marketing on Shopify does not require any product inventory.
Reduce pressure for Customer Service
In addition, the Shopify store owners can reduce the pressure of Customer Service because it helps the affiliate merchants handle customer when they face multiple issues such as shipping, general inquiries, or refunds. Therefore, the Shopify store owners can save a lot of time dealing with customer service.
Increase Brand Recognition
By curating affiliate products, online sellers also can increase Brand Recognition. For the Shop owners, well-known brands will be the best way to boost their sales since they can create more trust and better chance for online sellers to make visitors become buyers in their store.
Increase more offerings
Besides, affiliate marketing brings about more offerings for their shops. For example, when the Shopify store owners include the affiliate marketing into their shops, it will allow them to increase product offerings and revenue for their existing business without expanding their product line.
However, adding affiliate products into the mix has some drawbacks such as:
Lower Margins
The physical product affiliate programs only bring low commission rates. In detail, Shopify store owners will earn less than they sell on their own.
Bring Disjointed Experience to customers
When online merchants have more than one merchant in their sites, they will lead their visitors to different websites if they want to check multiple products. These experiences are disjointed so that Shopify customers can become frustrated and hurt the conversion rate.
Lack of Guarantees
If the affiliate stores are not various with multiple brands, the income could be at risk. In addition, if the main merchants remove you because of to Affiliate Nexus Tax law, it would be a drastic hit to their revenue.
Keep Product updated
It is necessary for online merchants to update their products, links, descriptions and image by their own despite the availably automatic tool.
However, in general, Shopify store owners should include affiliate marketing on their Shopify shops.
There is a profound partnership between the publisher and the retailer. The publisher who produces the content while the retailer is in charge of hosting the affiliate marketing by the tracking platform. For the publishers, the Shopify store owners can have approval for the affiliate program and get the unique product tracking links by logging in to the retailer's affiliate platform.
To experience and earn profit from the affiliate links, there are more than 31 methods such as creating product listings, mentioning them verbally on podcasts, etc. Or even they enable embedding these links into banners and the advertisements. Whenever visitors clock to one of those affiliate links and make a purchase, the publishers can entitle to a commission to create a sale at the retailer's site.
In addition, on the retailer's affiliate platform, all tracking behind affiliate links will be managed automatically. Whenever visitors click a link, the information of publishers who brings customers to their sites will be stored on the tracking cookie on the visitor's web browser. And then, these cookies are valid during a period of time which is determined by the retailer. The period can last from an hour to 365 days. Within this period, the payment for publishers is just made when the visitors make purchases.
It is also possible for publishers to get access to tracking reports such as the number of clicks, sales, impressions, etc. They also can be supported with additional promotional materials such as banners, copy, email templates, etc. Besides, the retailer's affiliate platform helps them to handle commission payments so publishers can expect to be paid frequently every month. For example, the usual payment can be implemented by PayPal or direct deposit.
In the publisher's content, there are product listings in the affiliate store. By using your affiliate links, the publishers can list their list of other retailer's products and redirect visitors to their sites instead of listing their own products. At the time the customers purchase, the retailers also pay you a commission and manage product fulfillment directly.
How to start with affiliate marketing on Shopify
When creating an affiliate store with Shopify, there are two ways to start with affiliate marketing on Shopify. These methods will be depended on how many affiliate merchants that publishers want to partner with.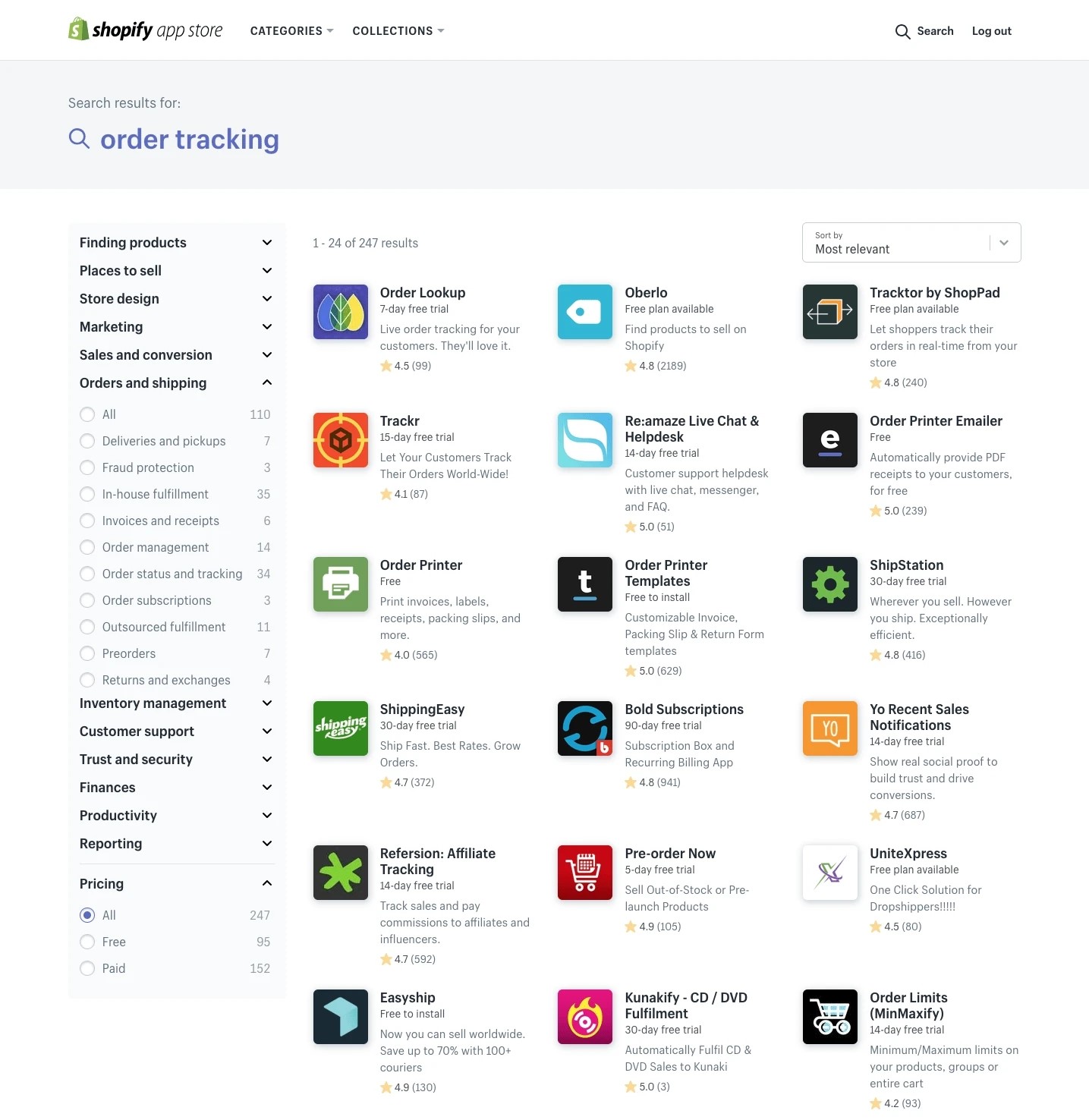 Select the product
Curate products from multiple merchants
Online sellers enable including products from different retailers in their Shopify store. It is necessary for them to change their theme's code so that they need to replace their Add to Cart button by a button that the merchants use for their affiliate link. First of all, depending on the way that online sellers want to approach, there are some threads that Shopify store owners can discover via the below processes such as.
Curate products from Amazon
In the last paragraph, we mentioned about any publishers who want to get feet wet with an affiliate store without tweaking their theme's code. Moreover, they can Curate products from Amazon with the nifty and affordable Spreadr App. Just by only $5 a month, Shopify store owners can easily import Amazon product listings into their ecommerce store by Spreadr. Moreover, with a View On Amazon button, it is possible for them to replace the Add to Cart button automatically. There is an example of an Amazon-only store which is at Canopy by the fine folks.
Make an affiliate store
Create a store with products from multiple merchants
From multiple retailers, online sellers can curate affiliate products without spending a dime:
Step 1: Install WooCommerce
In the first step, it is necessary to install the WooCommerce. The process of installation which is simply requires to follow the step-by-step wizard to complete the setup. Then they need to plugin to their WordPress site.
Step 2: Build affiliate products list
The list of affiliate products in your plan will be built by using a Google spreadsheet. Including in the Shopify store, the Shopify store owners need to log in to their affiliate networks for this process. When they log into their platform, it is easy for them to grab their affiliate links. There are many programs that online sellers can choose to join, the ecommerce affiliate programs have some following information such as:
Product Name
Product Description
Product Image
Price

Link or affiliate link

Step 3: Go to Add Product
By navigating to Products, the users can use the product information that they gathered in the first step. And then, they can continue by clicking Add Product.
Step 4: Curate affiliate product
For the 4th step, it is necessary to create a product listing with affiliate products by curating:
Inserting product name
Inserting product description
Setting up product image
Selecting the drop-down and then External and Affiliate product in the Product Data section
Entering the product URL or affiliate link
Entering the button text such as Checkout at Retailer and Buy Now

Finally, they enable inserting the price Other optional choices are adding product tags, selecting the product category and adding additional photos

Step 5: Choose the affiliate store
At the last step, you can be successful in creating a store for multiple merchants.
Create a store with products from Amazon
To promote the Amazon affiliate products, many affiliate marketers need to utilize brand recognition aids to increase the visit-to-sale conversion. Besides the free path when creating an Amazon-only store, there are many manual works that they have to do by themselves to curate lots of products.
The payment is just $30, so that it is totally affordable to plugin that allows online sellers to add Amazon products in bulk. In addition, by utilizing these paid paths, Shopify store owners also can spin product descriptions to avoid penalization from search engines. Here's the process involved:
Step 1: Set up WooCommerce account
On your WordPress website, it is Install the WooCommerce plugin and follow the simple step-by-step wizard to complete the setup.
Step 2: Install WooCommerce Amazon Affiliates WordPress
Purchase and install the WooZone WooCommerce Amazon Affiliates WordPress plugin.
Need to configure the WooZone plugin with your Amazon account details (including your Access Key ID, Secret Access Key, and Affiliate ID) by going to WooZone Configuration and Amazon Config.
To start adding products to your store, enter your keywords in the handy Bulk Import feature (found at WooZone > Import Products > Advanced search) to get a list of available products. From there, simply use the checkboxes on the left-hand side to curate your products.
Step 5: Finish installation
At this step, it is possible for online sellers to use WooCommerce store which can be available with tons of Amazon affiliate products.
5 Tips for the beginners
For the new Shopify sellers coming to online shopping, there are some tips for them. These tips will be listed such as:
FOCUS ON A NICHE AND CUSTOMER
First of all, the users can make sure that their affiliate store outstanding because it is important for them to curate a set of products. To pick a niche or segment a type of customer, the store owners can make their shops more concentrate on their business. For example, online merchants can analyze to focus on their niches such as health food, kid's clothing, etc or customer type such as outdoorsy people. With the interests or passions, store owners can try to choose something that overlaps authentically. They share matters to earn profit from their potential customers.
PERSONALIZE YOUR STORE
The trust of online visitors is so important for online sellers. If they need to send them off to optimize the benefits as well as encourage them to make the purchase. On of the best ways to do this is infusing your store with personality. It is essential for them to create a mission to contribute the brand's personality. In addition, by personalizing their brands, they can earn profit from potential customers. There is a note that they should learn more about how to create their own unique brand personality by Ecommerce Branding Guide to their store.
CREATE THE AFFILIATE RELATIONSHIP
If online sellers can hide their affiliate relationships from site visitors, they enable getting more commissions of affiliate store owners. Moreover, they also enable burying disclosure statements on their site and not including them at all. The store owners can have some reasons that they should not do this such as:
Sometimes these relationships are against the law so that you can risk at being fined if you are caught by the FTC. In addition, when an affiliate manager does not have proper disclosures, it is possible that they can be denied to be approved to an affiliate program. Or if doing a compliance check that the disclosures are not proper, you might be kicked out of this program. In case that the product listings and the shoppers want to purchase their curated products from retailers, visitors can be confused or freaked out.
REDUCE CONVERSION KILLER
The external links are necessary, but sometimes it can make Shopify shoppers confused. Online sellers need to minimize their placement to your footer so that they can keep their visitors on their sites longer. Shopify store owners just should focus on earning profit from direct visitors from your product pages. By using the affiliate links, they can have profit from different retailer sites. It is highly recommended that you should eliminate non-relevant links as well as outbound links. Besides, without distractions that the visitors can have on the Shopify site, store owners can create more conversion. These examples about these links can be:
Banners or advertisements
Non-affiliate widgets
Links which leads to other websites
Phone numbers
CREATE CONTENT WITH HIGH QUALITY
By creating high-quality content, the greate benefits that content for your affiliate store has through blogging and getting active on social media: One, it'll drive traffic to your store, which is necessary to earn affiliate commissions and two, some affiliate managers look for verifiable social media accounts or an active blog before approving new affiliate applications.
Conclusion
Through our article, the benefits of using affiliate marketing on the Shopify store is so clear that the sellers need to include this tool. If you want to sell your own products, you can add them to your store without additional plugins or platforms. By taking advantage of affiliate marketing, smart entrepreneurs enable growing their online business.
If you are struggling in boosting your business, it is high time participated in affiliate marketing to optimize lucrative revenue streams. We hope that Shopify store owners can have a better understanding of affiliate products by reading this tutorial How To Sell Affiliate Products On Shopify. We would like to answer all questions, let's leave a comment below.
Comments for Sell Affiliate Products on Shopify
---
---
Subscribe
Stay

in the know

Get special offers on the latest news from AVADA.
40k
subscribers has been joined!
Earn $10 in reward now!