How To Choose A Domain Name
Are you struggling with how to come up with a domain name for your new business? Every business starts with an idea, and every website starts with a domain. This article will explain in detail to you how to find, evaluate and buy a great domain. Now, let's get started with the basics.
Related posts
What is a domain name?
Simply put, a domain is the primary part of your website's URL address. It's like the address of your online store.
For instance, let's have a look at our website's address: avada.io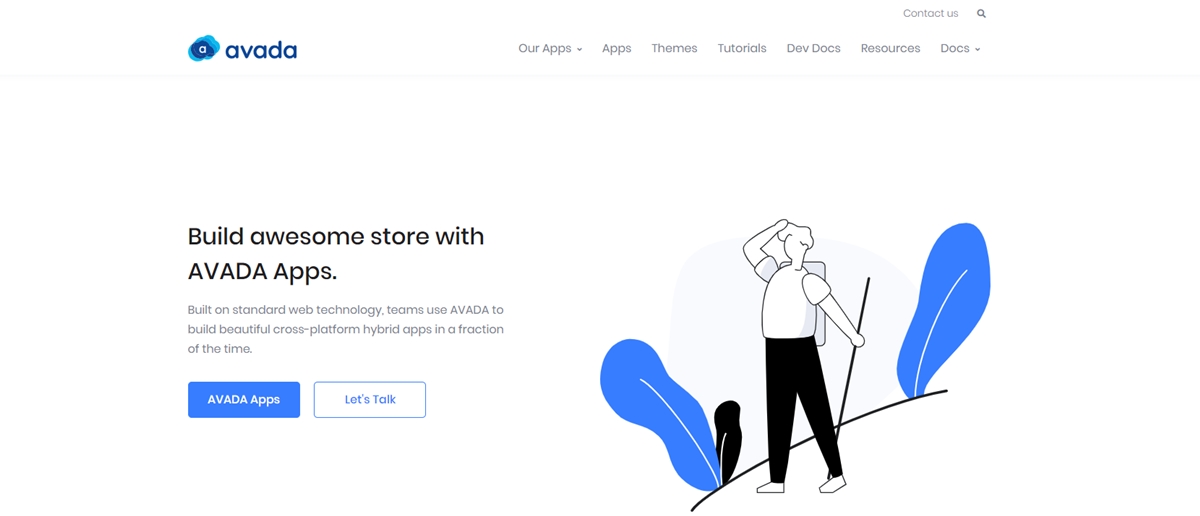 What is a domain name made of?
Here, 'avada.io' is the domain. It consists of 2 parts:
The 'avada' part is often called Second Level Domain
This is a word or a combination of words that represents your website.
You can choose just any combination of letters and digits and make them your second level domain. This combination should make sense though. Something like grape425why65.com doesn't make any sense or inspire much trust, does it?
Second Level Domain, in general, is similar to or exactly the same as the store name. This makes absolute sense since it makes your branding easier. With that being said, to get better rankings on Google, you can play with your brand name a little. The idea here is to generate a short and memorable phrase – we will jump on this in detail later in this article.
The '.io' part is called Top Level Domain
The world has a dozen top level domains for you to choose from, and this means you don't need to invent anything new; simply follow the basics and choose the one that is available.
A top level domain, generally, demonstrates what type of an organization who owns it is. Let me walk you through the most common top level domains:
.com domain is the most popular among businesses as it is seen as the most prestigious and trust-inspiring domain. I would recommend you to go for a .com domain because we all need trust to do business with someone.
.co domain is the country's top-level domain of Columbia. The majority of appealing names with the .com domain is already bought, which is why co. is getting popular and popular.
.net domain is short for network. It is recommended and suitable for internet, email, and networking service providers.
.biz domain (short for 'business') is meant for businesses, but for some reason, it is unpopular and not as common as the .com one. I personally don't see this domain as reliable either.
.org domain (for 'organization') is widely chosen by charities and other non-profit organizations that don't center the core of their activity around finances.
.info domain tends to be chosen by websites/blogs that provide information and exist to raise awareness about something.
.edu domain is meant for educational institutions of various types.
.gov domain belongs to governmental establishments.
.io domain is the Internet country code top-level domain of British Indian Ocean Territory. Its popularity is growing among tech companies because io can also stand for Input and Output.
These are just the most widely-used top level domains (TLDs) these days, and there are a whole lot of TLDs that are less popular such as .xyz, .blog, .site, etc. You can also get a domain based on what you're selling. For example, a .studio domain is best for creative businesses that sell photos, art, or dance classes. Apart from the above non-geographic domains, there are a number of country-specific top level domains, for example:
.uk goes for the United Kingdom
.us for the United States
.kr for South Korea
.nl for the Netherlands
.fi for Finland
.jp for Japan
.vn for Vietnam
etc This list of country domains is suggested for businesses that operate only locally. It is a no brainer when it comes to choosing a top level domain that suits your business. What's more difficult is coming up with the SLD.
What is a good domain name? Are there any rules?
Yes! In contrast to selecting a top level domain where there is no room for bold imagination, and what you can do is simply choose one out of 25 to 30 available options, there is no limit in coming up with a second level domain (SLD). You can just invent any name and use it as your second level domain (as long as that name has not been taken).
When you're brainstorming your SLD, there are 2 crucial things to take into consideration.
Choose a domain name for SEO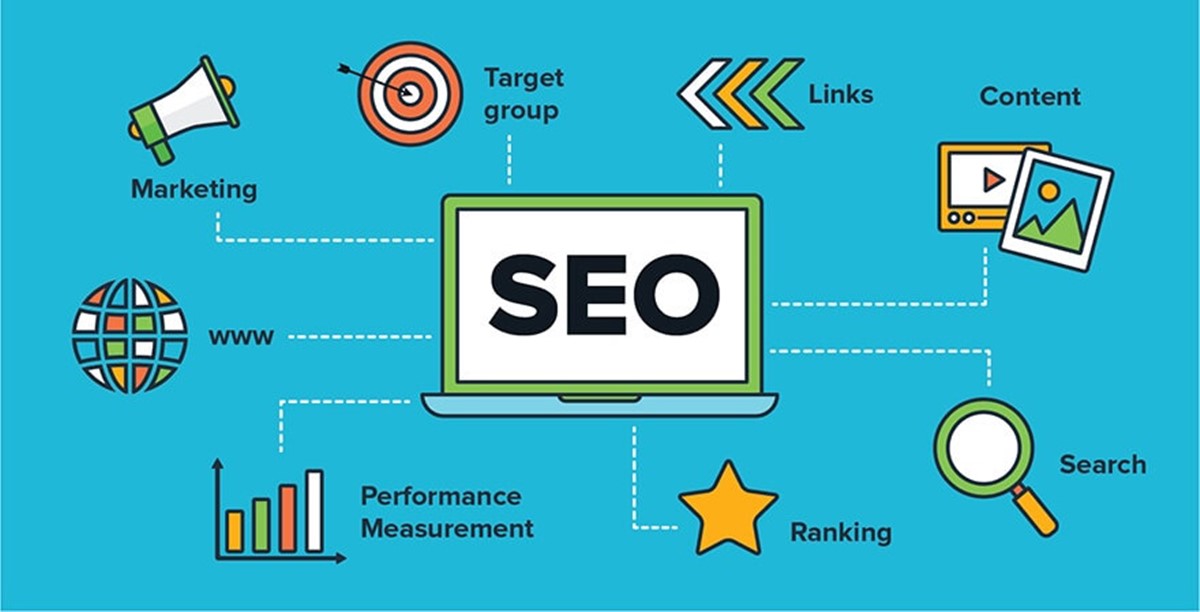 You would want to achieve favorable Google rankings for your website, so the name should include an SEO-friendly word/phrase. This is the reason why many entrepreneurs build their website domains around their main SEO keywords. In other words, the best way to ensure high search engine ranking is to try and put the product name in the domain name.
This way, they can both increase their rank in search results and make it easier for Google searchers to run into this specific website. It's necessary to use this tactic thoughtfully though. A website that has an address like buyhomefurnituresonlineusa.com looks quite confusing because it's really hard to see clearly what the name is saying, and no one has that much patience to figure it out. A domain name that has a long-tail keyword looks spammy and unreliable.
So, How do I choose a domain name for SEO?
Don't put numbers in your domain name (e.g. kitchenware123.com)
Don't make it a full sentence (e.g. buykitchenwaresnewjersey.com
Don't make it too long (e.g. usefulkitchenwaresnewjersey.com)
A combination of the above ( buykitchenwaresnewjersey123.com)
You get the point.
Choose a domain name that looks reliable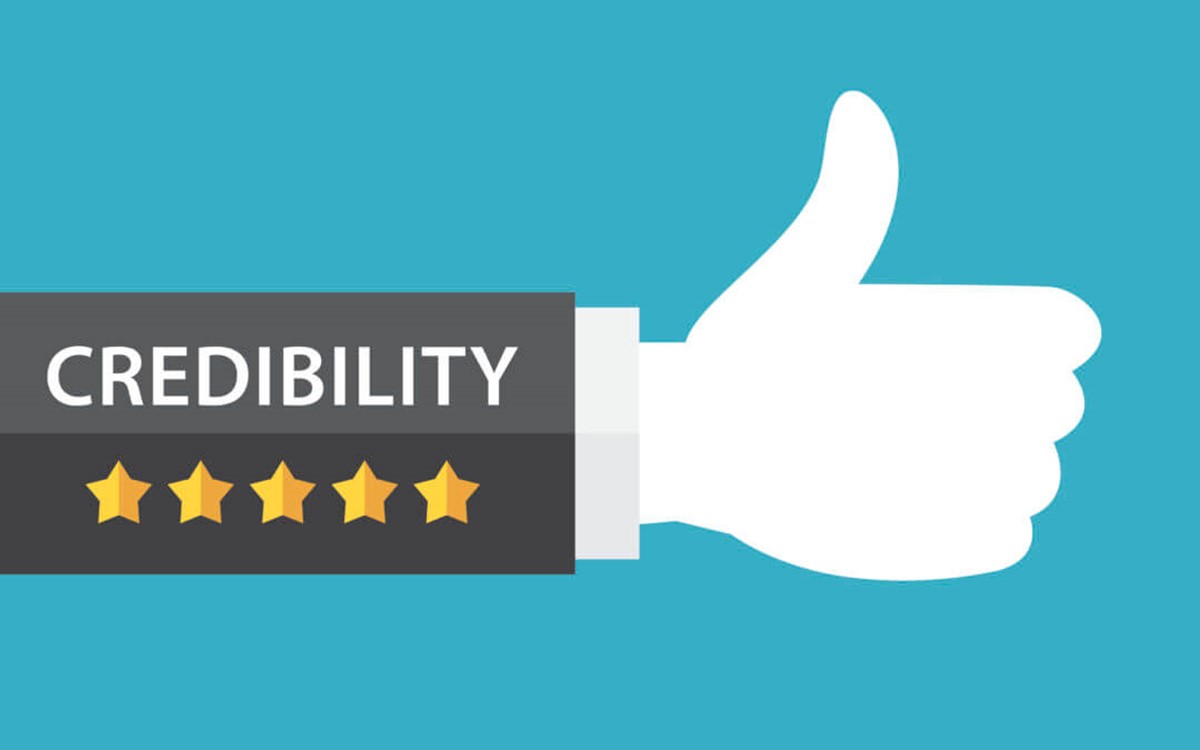 Your website domain is a touchpoint that makes the very first impression between your store and your customers.
Pay attention to how you're going to look on Google Search Results
When Internet users search for something on Google, a bunch of different results shows up, and they have to pick one among this paralyzing number of choices to click on. This means they have to filter out the choices that seem suspicious and not going to provide the thing that they are looking for.
And one of the first criteria that they use to filter is very likely your domain.
Imagine that your domain name is made of an odd combination of words, or a random mix of letters and numbers that makes no sense. Even if the domain is brilliant SEO-wise, the majority of Google users won't even click on it.
Don't try to imitate a well-known brand
The same is also true if a website tries to copy a well-known brand or trademark. In particular, scammers do this by using wrong spelling (abibas.com) to trick searchers into clicking on their site.
They click on the domain does not mean that they are going to buy what's being sold in it. They will even bounce back the second they get to the site and realize they are being tricked. Everybody hates this, so taking advantage of someone else's brand to mislead customers should not be your domain-name strategy.
If you're going to use some foreign language in your domain, you should always check if the wording you're going to use has unexpected negative meanings. It surely is impossible to consider all the languages there are, but it is possible to check the meaning of the name in the language of your target audience.
Include your brand name in the domain
If you do have a brand name, you should always include it in the domain. That boots credibility (you don't want to deal with someone who does not have a specific name, do you?) and helps promote your brand recognition.
You can even make your brand domain more SEO friendly by including your main SEO keyword in it.
"Yes, I understand all of this that you're saying, but how can I buy a website domain? What should I do technically?" you might ask. Don't worry, I'll answer those questions right now.
How to register & buy a domain name
Here are the steps that you can do in order to register and buy a new domain name:
Step 1: Go to a domain name generator
First, if you have not got any vivid idea of what your domain is going to be, you can go to a domain generator. Almost all of the websites that provide this name-suggestion service are free of charge, so you won't have to pay anything.
I strongly recommend the generator by Namemesh: this tool is amazing because it allows you to evaluate any domain name by several parameters simultaneously.
Here is how it works: what you need to do is enter several keywords that describe your business into the search bar, and press the 'Generate' button.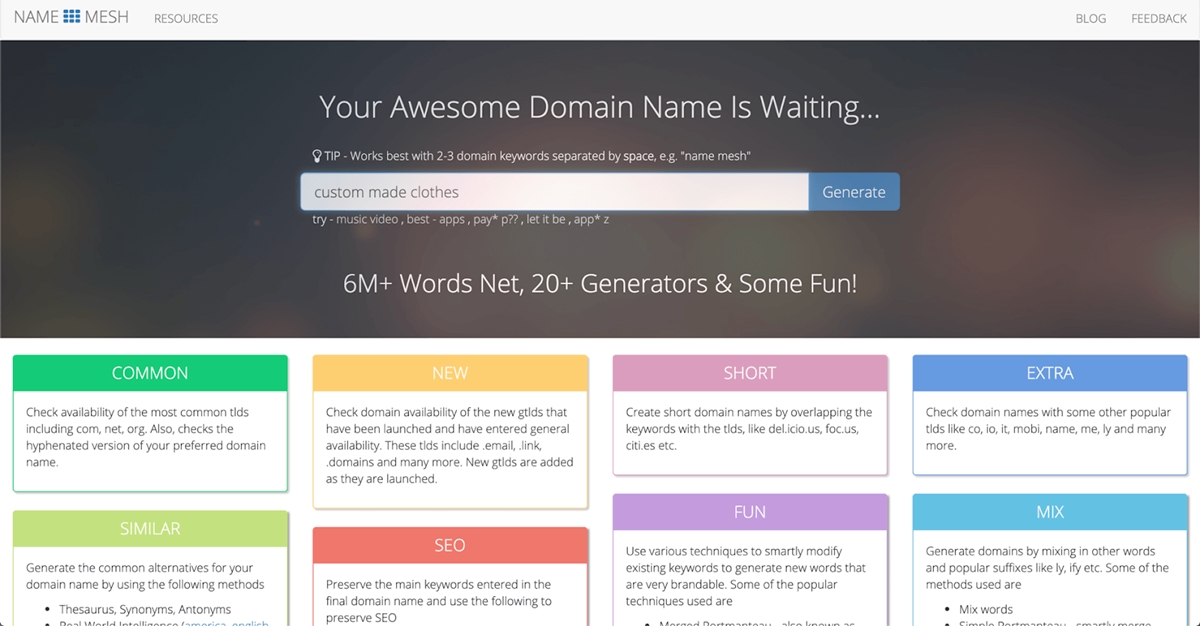 The system will show you all the possible combinations of these words and divides the list into several categories: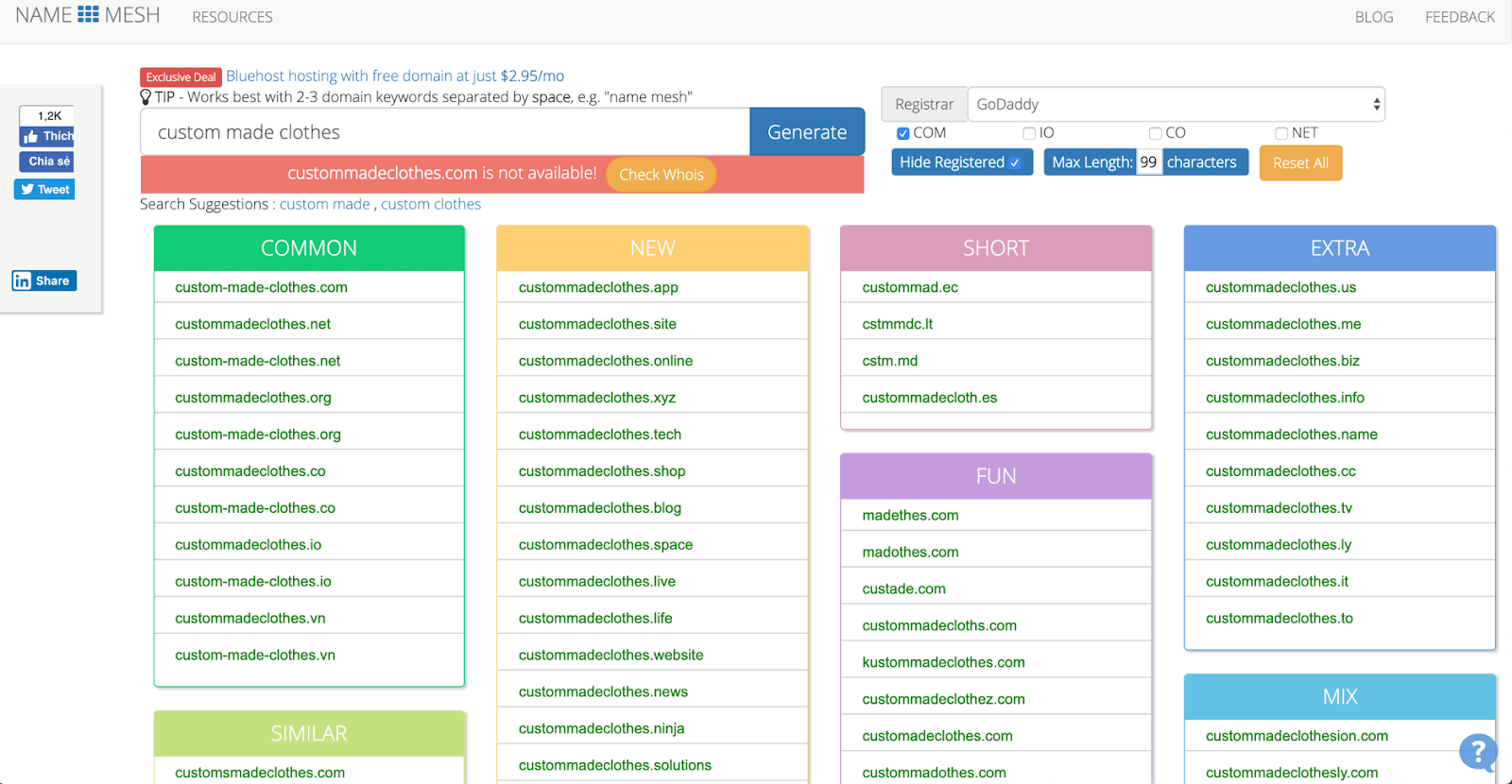 Common– This category is the most "traditional" domain names with familiar top level domains such as .com, .net., org, etc.
New– This one contains the most recent top level domains (TLDs) that have become available for websites (.tech, .chop, .center, etc). Since these TLDs are very young, there's a good chance to get a good name before anybody else.
Short– this section provides the shortest domain names available. The shorter your domain is, the easier it is for customers to recognize you. But don't forget that it has to make sense!
Extra– This group consists of domain names with 'unusual' TLDs such as .name, .me, .ly, etc. This one is somewhat similar to the 'New' category, yet not uncommon for worldwide practice.
Similar– these similar domains are not made of the exact keywords you've input. Instead, they are synonyms, antonyms, related words, etc. Here you might get unconventional names that describe your business in a more precise and clever way. This might be the perfect option for you.
SEO– this section provides names that are optimal in terms of potential Google rankings. Namemesh slightly modifies the main provided keywords with prefixes or suffixes.
Fun– the domains listed in this group are the result of smart-word modification; blending and meshing words, misspellings, phonetic variations and other tricks are used to get some unique yet meaningful words that can make a perfect brand name.
Mix– This last group is just some other words generated by mixing prefixes and suffixes into the keywords you've provided. So, you just get a full page with hundreds of domain results that you can choose based on your purposes. Namemesh also has filters that you can apply to remove choices that you already know that you do not want.

You can show only .com domains, hide ones that are already registered, and set character range for suggested domains. "But among the hundreds of options that Namemesh offers, how can I know which one is the right one?" You might say.
Step 2: How to evaluate domain names
Here is a checklist! Choose a domain that makes you say 'yes' to the criteria in this list.
You like this domain name
What you feel about the domain name matters! After all, it's owned by you, and no one wants to own what he does not like. If you are happy with the sound and the meaning of your chosen domain name, stick with it no matter what "marketing experts" say.
Ideally, you should shoot for the 10-12 character range. This gives you enough letters to generate something meaningful, but still easy for your customers to remember.
This is a crucial factor that affects your brand recognition. If your customers can say your name, but get confused spelling it, that will make it harder for them to find you or hashtag you on social media channels.
It does not limit your potential growth
In the world of business, very often that when you have grown to dominate one niche/product, you want to expand your business to others. In that case, will the domain still be relevant for your new range?
It is not taken on social media
Everyone buys and sells online these days, so develop your store online, you need relevant accounts on social media channels like Facebook and Instagram. Imagine that the name you just pick is already taken by someone else on Facebook, it would be confusing for customers as they would constantly mix you up with this similar account.
Fortunately, Namemesh got your back! It has this amazing function of scanning social networks for existing accounts.

When you click on a suggested domain, the system will check its availability on Facebook and Twitter. This means that Namemesh scans and finds out if the name is already existing on these two social channels. Namemesh does not have Instagram integrated into its system, so you will have to check this manually on Instagram. This way, you can use the same name for all your social media channels, which certainly helps you create a strong brand and increase your brand recognition.
It is a good idea to check a domain's history before you pay for it. Even if you're not purchasing it from its previous owner, discover its history anyway just to make sure nothing suspicious was happening back in its days.
You can use Wayback Machine for this task; it shows if a domain has been used before, and for what purpose.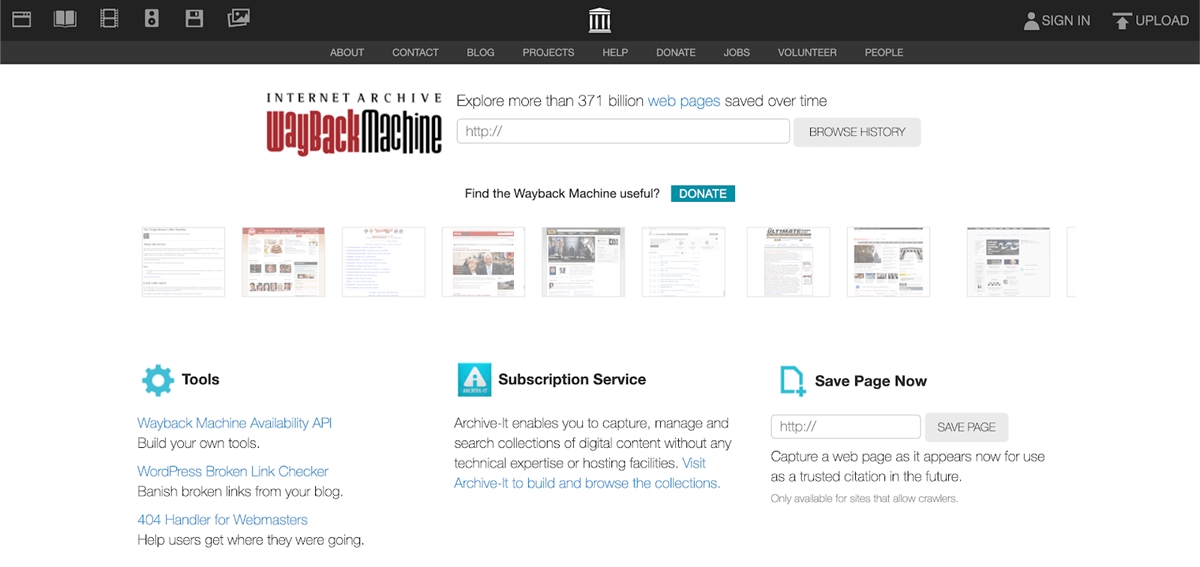 Domain with no suspicious actions on them can have more chances of ranking better on Google.
Step 3: Register the domain name
Once you have found your ideal domain, you can register that domain right on this platform because it is connected with domain providers. That "Registrar" box is the domain provider that you're going to register with. Namemesh has a dozen of domain providers for you to choose from.

You can just choose whichever registrars there are. All of them have the same range of domains available, and it's impossible for a registrar to have 'exclusive' domains that you can't purchase anywhere else. All of the registrars listed on Namemesh have the legal right to sell website domains.
After you hit Registrar, you will be taken to the website of the selected domain provider. You are going to need to create a user account, provide the required information (Name, ID number, etc.) and pay for the domain. After that, you're going to become a legal owner of that domain that you have chosen.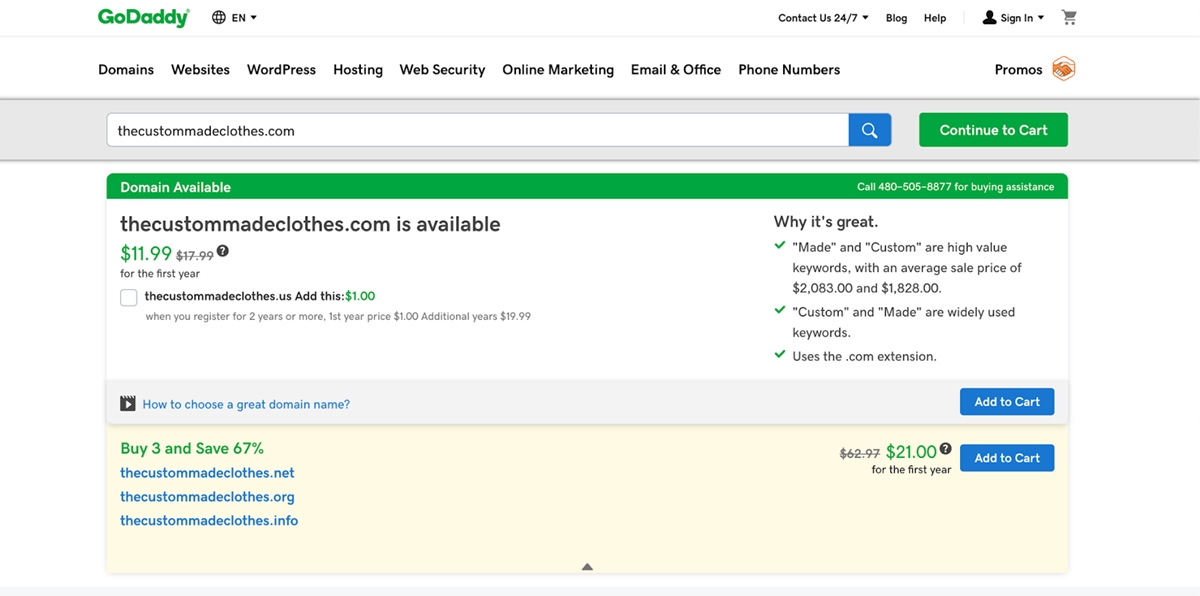 At this point, you should already know how to generate name suggestions for your business, as well as how to register the name you've chosen.
Conclusion
While choosing a domain is definitely not something too difficult, many people want to find the perfect domain names for their websites, and it's not an easy task. I hope the tips I have introduced will come in handy for you to figure out a great domain name for your up-coming business!
---
Sam Nguyen is the CEO and founder of Avada Commerce, an e-commerce solution provider headquartered in Singapore. Sam aims to support more than a million online businesses to grow and develop.
New Posts
Stay in the know
Get special offers on the latest news from AVADA.