How to Choose an Ecommerce Hosting Plan for Your Business
Creating an ecommerce website requires a lot of daunting tasks. You need to find a domain name, choose a proper theme so that the website's interface is user friendly, optimize your keywords for SEO, design a logo, etc. The list can go on and on.
There's another important step that can be easy to get in trouble with if you don't know what you're doing: choosing your ecommerce hosting plan.
What Is An Ecommerce Hosting Plan And Why Is It Important?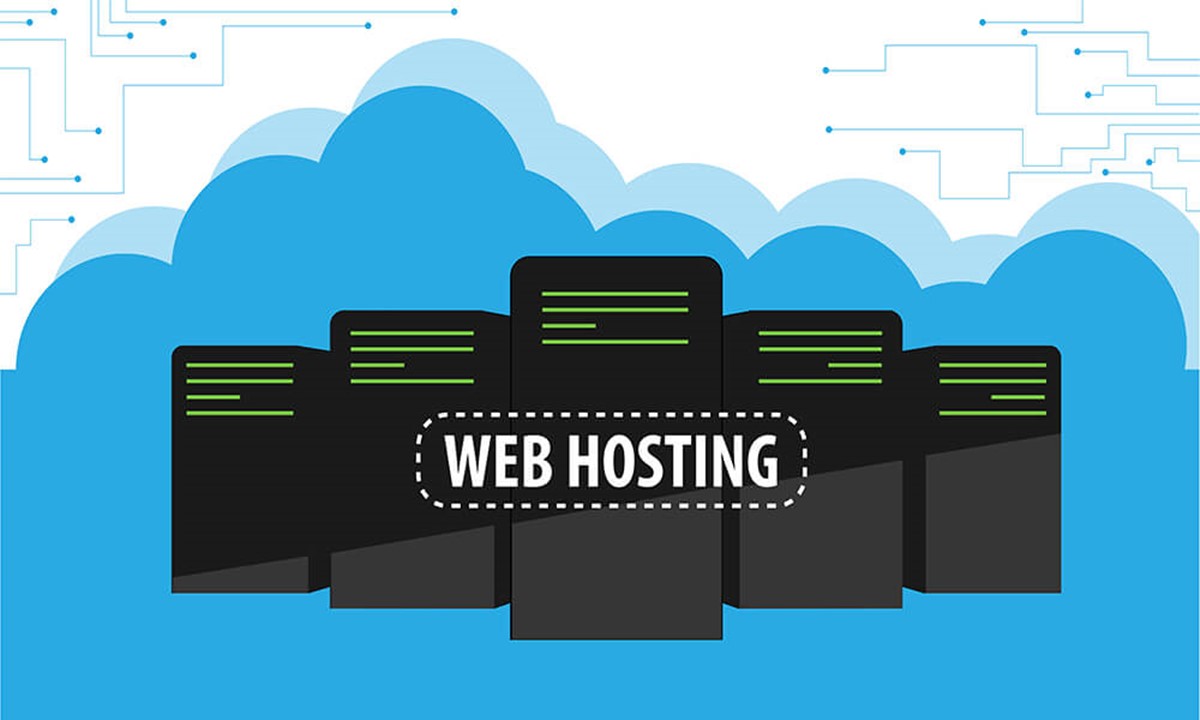 If E-commerce is a planet, and your website is a house, then you're going to need a piece of land on this planet to build your house on.
This piece of land is your ecommerce hosting. It's what houses your website.
Without it, you're not going to have a website because you can't have a house without a piece of land either.
And there are hosting providers. They are landlords. Choosing a nice piece of land provided by a good landlord will make it easier for you to run your ecommerce website.
Here are a few things that a good "landlord" can ensure you.
Fast Loading Sites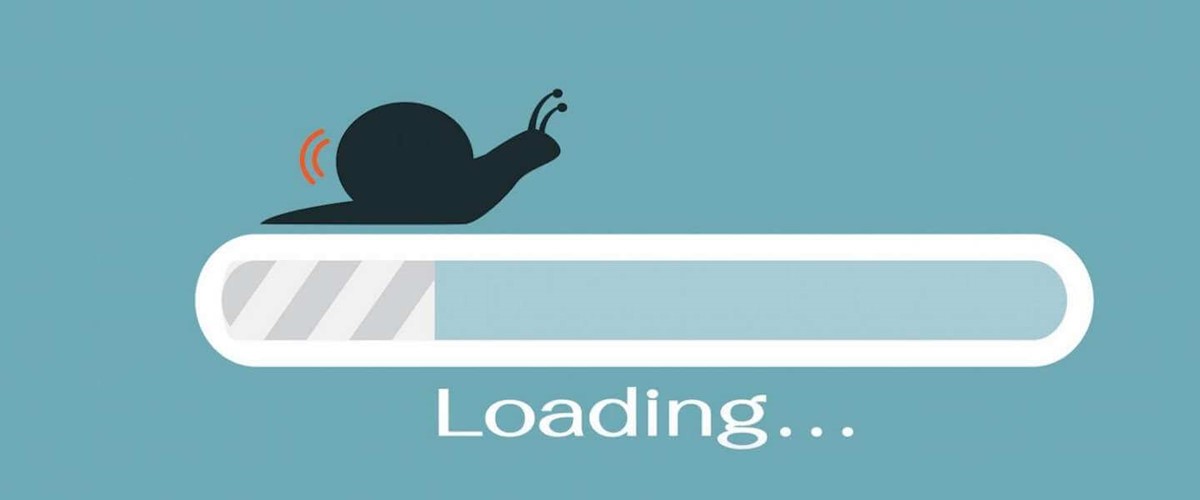 A good hosting provider can provide you with a piece of land that is easy for your customers to access because the provider has all the infrastructure to support this piece of land.
Imagine that you build a villa on a piece of land that is in the middle of nowhere without roads and transportation to access, would anyone want to visit your house no matter how beautiful it is? Probably no.
The same is true for your website. Today the majority of customers expect web pages to load in two, three seconds or even less, otherwise they will just leave. If the load time of your website does not fall into this range, you'll lose a ton of customers to websites with faster loading speed (your competitors').
Established hosting providers have already had all the infrastructure to support you and make your website lead as fast as possible, so it's important to go for a hosting plan provided by this group.
Secure Sites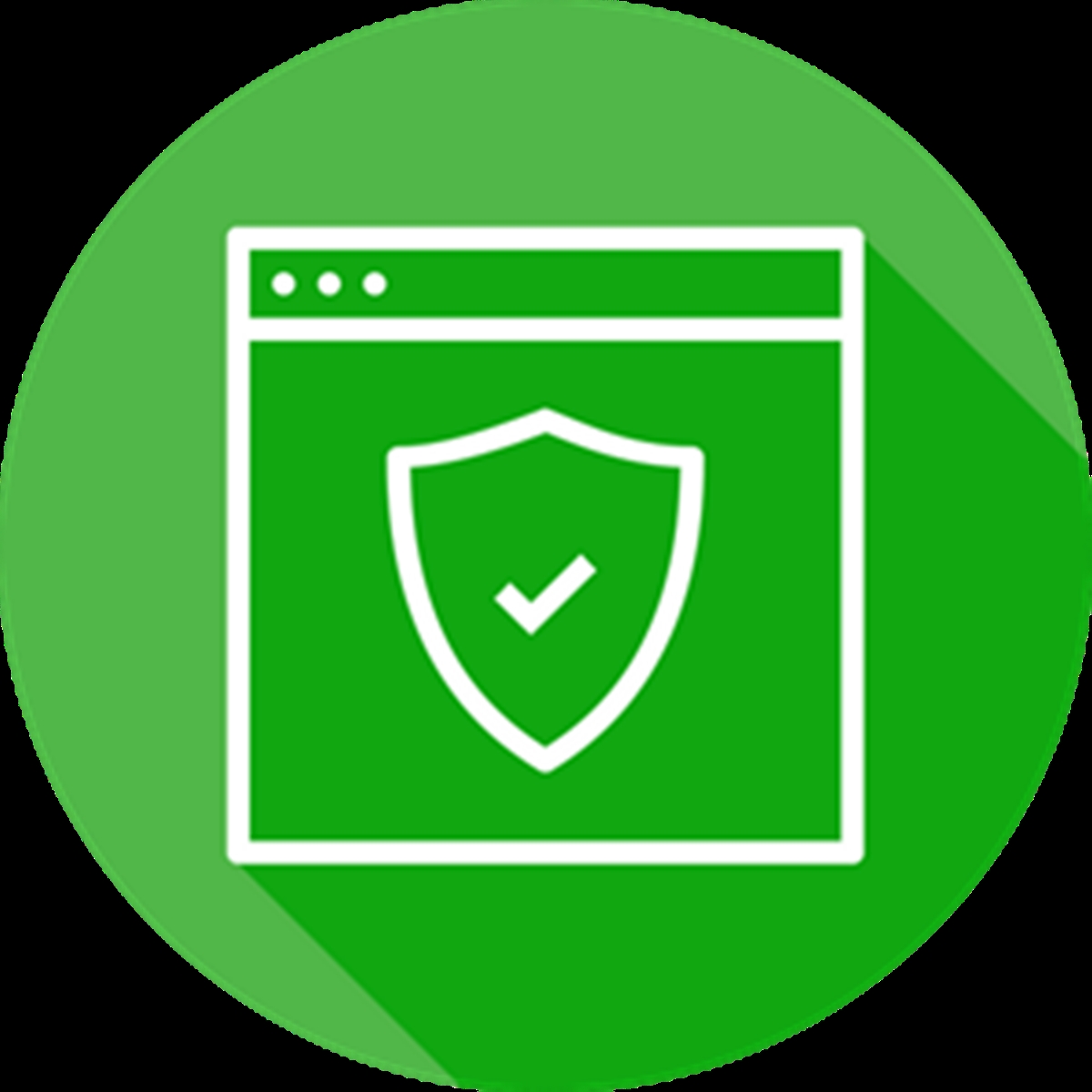 Good landlords also make sure that your land is protected so that thieves are warded off and can't steal you or your customers.
Good hosting providers ensure that your hosting is protected too. This means that hackers cannot steal your customer information, and cannot steal your customers' credit card information either. Everything is protected from these bad guys!
A secure website is equipped with two things: HTTPS encryption and SSL certification.
If your web page is not encrypted with HTTPS and does not have an SSL certification, your site will be identified as "Not secure" and you're going to have a "Not Secure" symbol at the left corner of your browser.

When someone visits your site and sees this "Not Secure", they're not going to have the confidence to keep shopping, let alone paying on your site with their credit card.
HTTPS and SSL are a layer of encryption that encrypts every information that is exchanging on your webpage.
Without them, your credit will show up as exactly what you put in, and anyone who can hack the website can know what your credit card information is.
For example, let's assume your credit card is "123456789", without HTTPS and SSL, a hacker can get in and steal this information because it is not encrypted. For your context, it is super easy for a hacker to access the information you input into a website.
With HTTPS and SSL, on the other hand, your credit card will be encrypted and show up as something like "shg&%ksafn$&3". This way, even if someone can steal it, what he gets is just some useless gibberish.
Also, Google is in favor of websites equipped with HTTPS and SSL, and therefore without them, you won't be able to have high ranks in the search results.
So, you should choose a hosting provider that offers HTTPS encryption and SSL as a part of their package.
No Downtime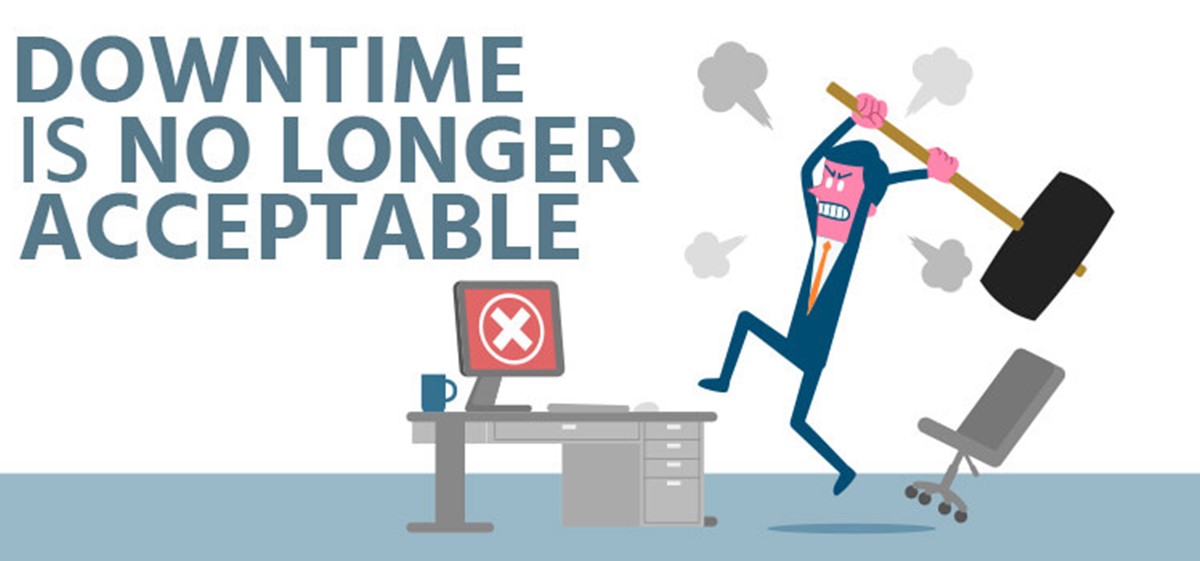 Downtime is the period of time when a server is unavailable or offline. Downtime is also often referred to as outage duration is the time period when the system fails to provide or achieve its primary function. During downtime websites that are hosted on that server will be unavailable and offline.
Uptime, on the other hand, is the amount of time that a server has stayed up and running. This is usually listed as a percentage, like "99.9% uptime." Uptime is a great measure of how good a web hosting provider is at keeping their systems up and running. If a hosting provider has a high uptime percentage, then that means that their servers stay up and running and so any site you host with them should stay up and running too.
No hosting providers can assure 100% uptime because there are always unexpected technical issues, and sometimes they have to have their servers maintained. But only 99% and above are acceptable, so you should stay away from hosts with uptime of less than 99%.
Two Types of Ecommerce Hosting Plan
Now that you have understood what ecommerce hosting is and why it is important, let's move on to the next part, which is types of ecommerce hosting.
There are two types of Ecommerce platforms, hosted and self-hosted, and each of them requires a distinct type of hosting.
Hosted
A hosted E-commerce platform - website builders (such as Shopify) provides you with what you need to build your house (your website); website templates, dashboards, applications, hosting and other infrastructure required for running a website.
Any hosted platform provider must provide hosting in their package to run this model, which means you won't have to find a dedicated hosting provider.
This is an ideal option for those who have little IT background and do not want to handle web development. The only thing it requires to use a hosted E-commerce platform is paying a monthly fee which varies across vendors.
Most vendors of hosted E-commerce platform equip their package with:
Hosting
HTTPS encryption and SSL certification.
Built-in features.
Templates for building a website.
SEO optimization.
Multi-channel selling.
Inventory systems.
Abandoned cart recovery.
This will help you focus on acquiring customers, managing inventory, shipping products and making sales without having to deal with technical requirements of web development.
Using a self-hosted platform, however, comes with a few limitations:
Hosted e-commerce platforms generally cost more than self-hosted ones.
When your store grows bigger and attracts more traffic, that will require more powerful features. Your monthly or annual fees will increase as you'll have to upgrade your package to get these features.
Customization possibilities will also be limited as you will be able to use only available themes and plugins. In other words, you won't have the freedom to build your website the way you want, but have to adapt yourself to the existing infrastructure.
Switching platforms will be costly and time-consuming.
Popular Hosted E-commerce Platforms
Shopify
Shopify is arguably the most popular hosted ecommerce platform. Its user-friendly administration interface enables store owners to manage their sales, inventory, customer database and customize their online store without knowing how to code.
Pricing starts at $14/month for the Starter plan, but you will quickly need a higher plan if you're serious about selling online. The next plan, called Basic, is more practical: It's $29/month and gives you 1 GB storage, an unlimited number of products in your online store, and a 2.0% transaction fee.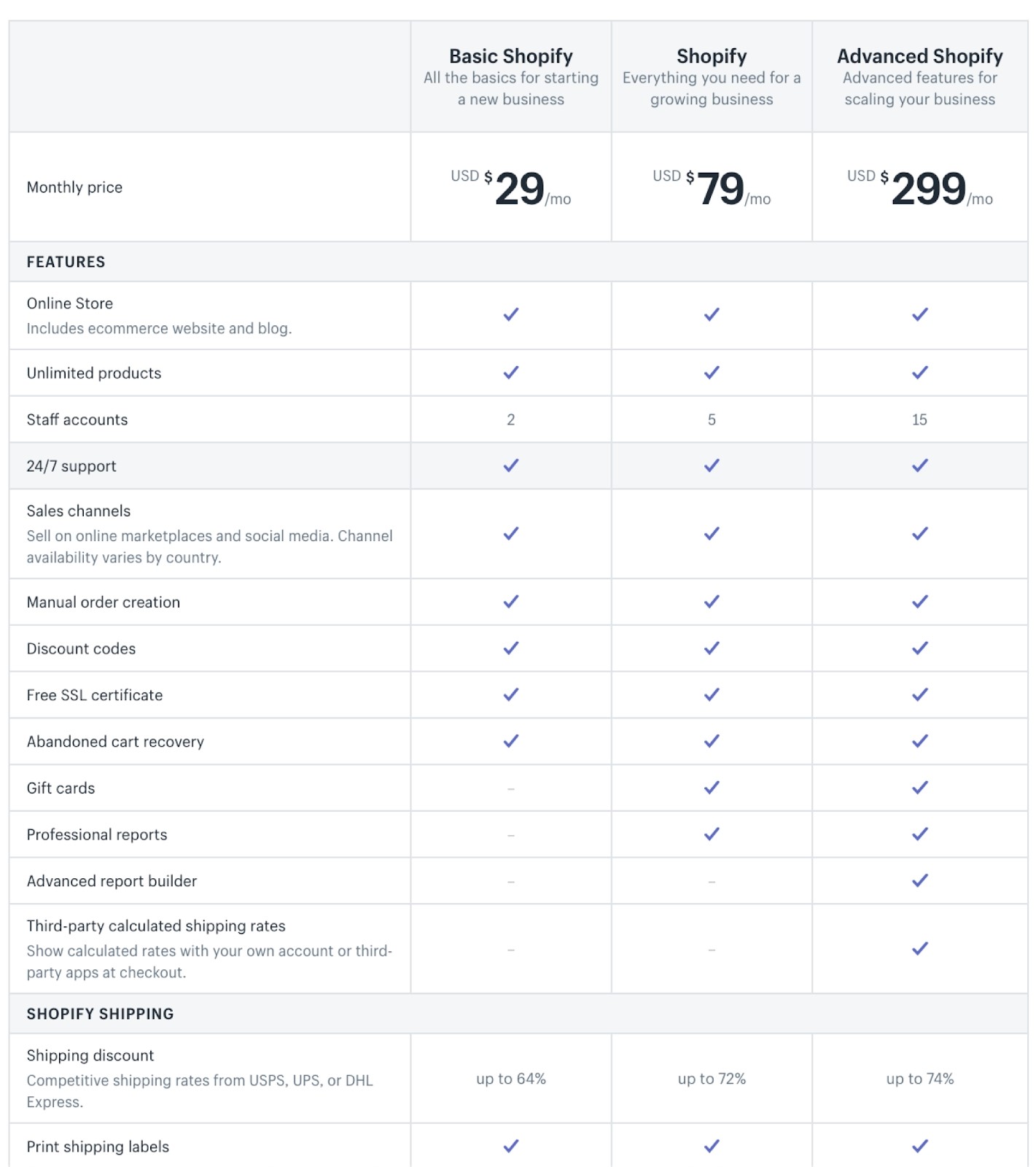 Bigcommerce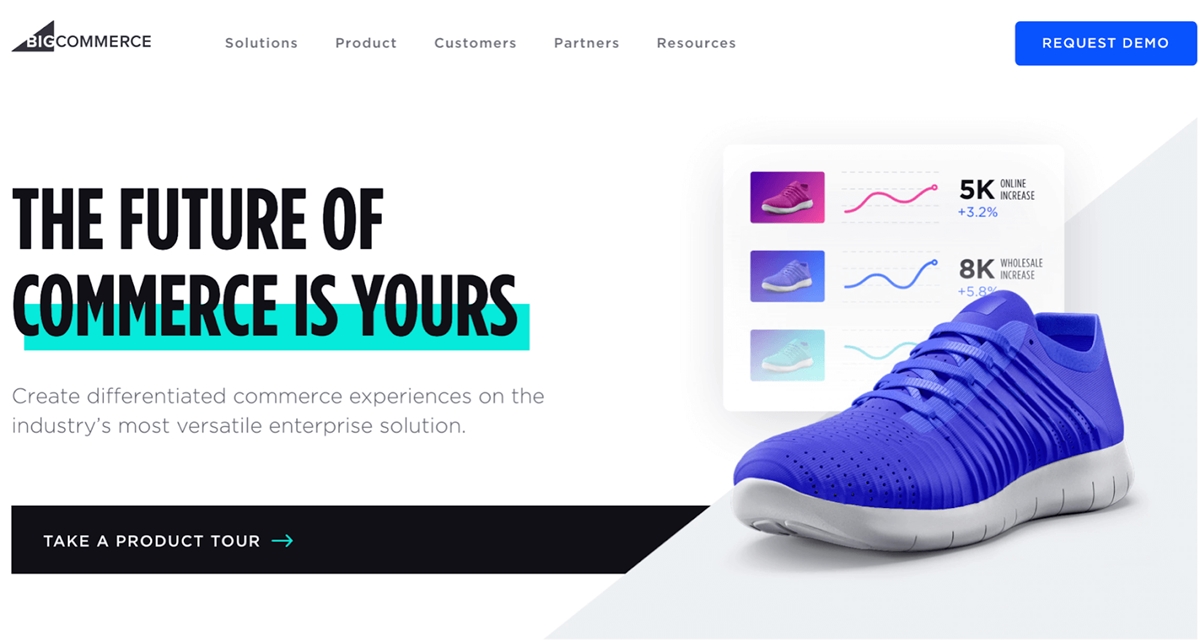 Bigcommerce is comparable to Shopify, both are awesome. Bigcommerce is housing over 60,000 online stores that (combined) have generated over $4 billion in sales.
Bigcommerce's collection of free and paid store apps can arm your online store with extra features and integration with third-party services like MailChimp and Visual Website Optimizer.
Pricing starts at $29.95/month and comes with 3 GB of file storage and a 1.0% transaction fee.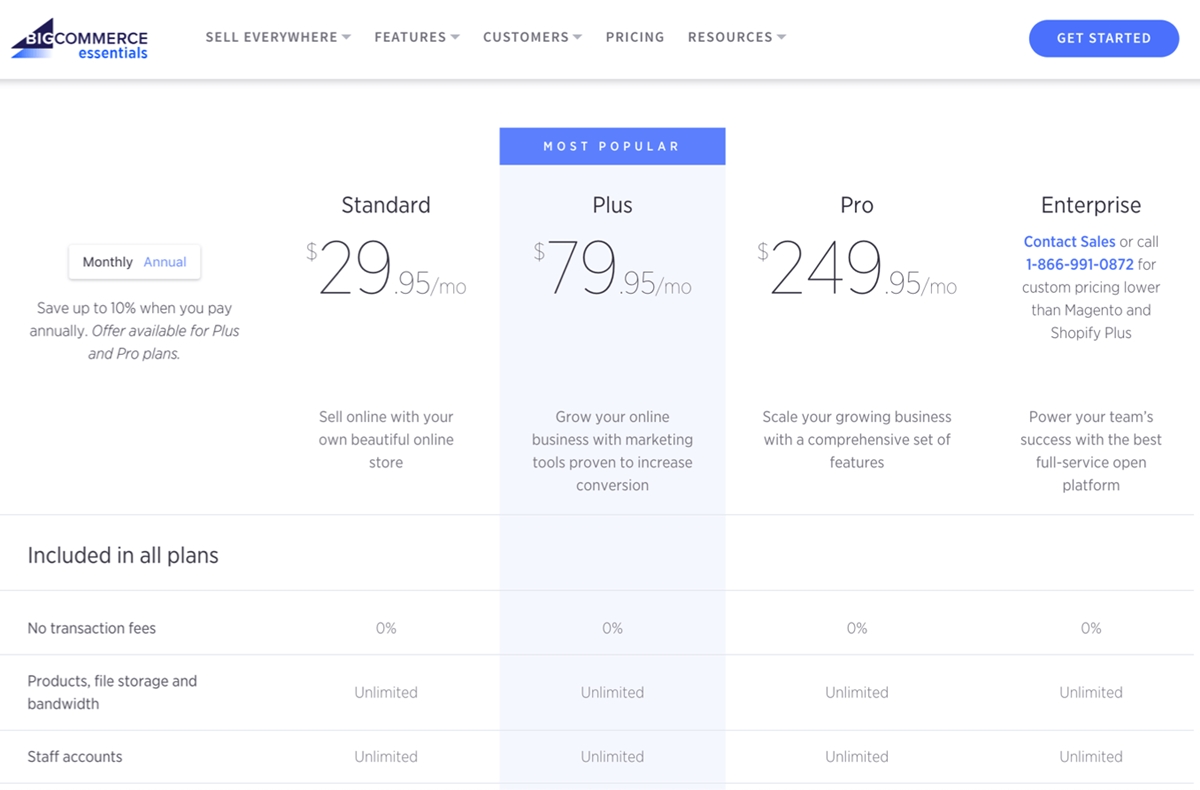 Volusion

Volusion is, as far as I know, in the "Big Three" of the top hosted ecommerce platforms (right behind Shopify and Bigcommerce). According to Volusion, the online stores they host (combined) have done about $20 billion in sales.
This platform offers over 900 ecommerce features and offers additional personal services to their customers for a fee, such as conversion rate optimization which provides store owners one-on-one consulting with the company's marketing consultants (for $899).
Pricing starts at $15/month and allows up to 100 products in your online store, unlimited storage, and no transaction fees.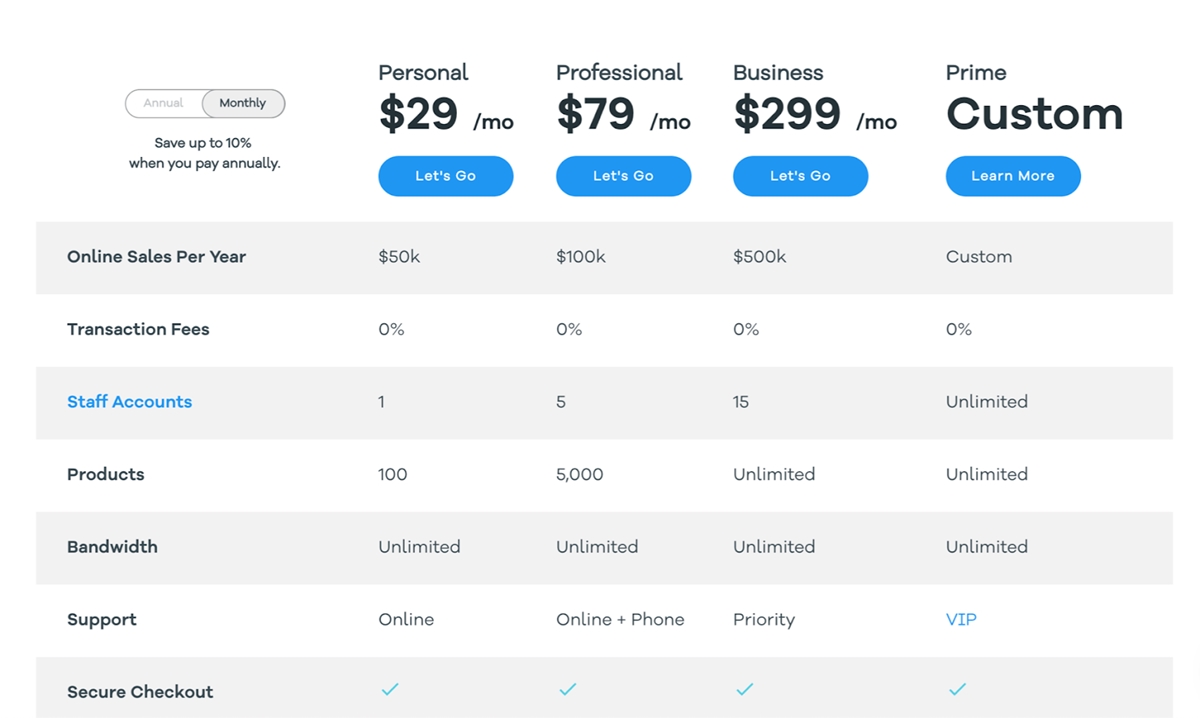 Wix Online Store Builder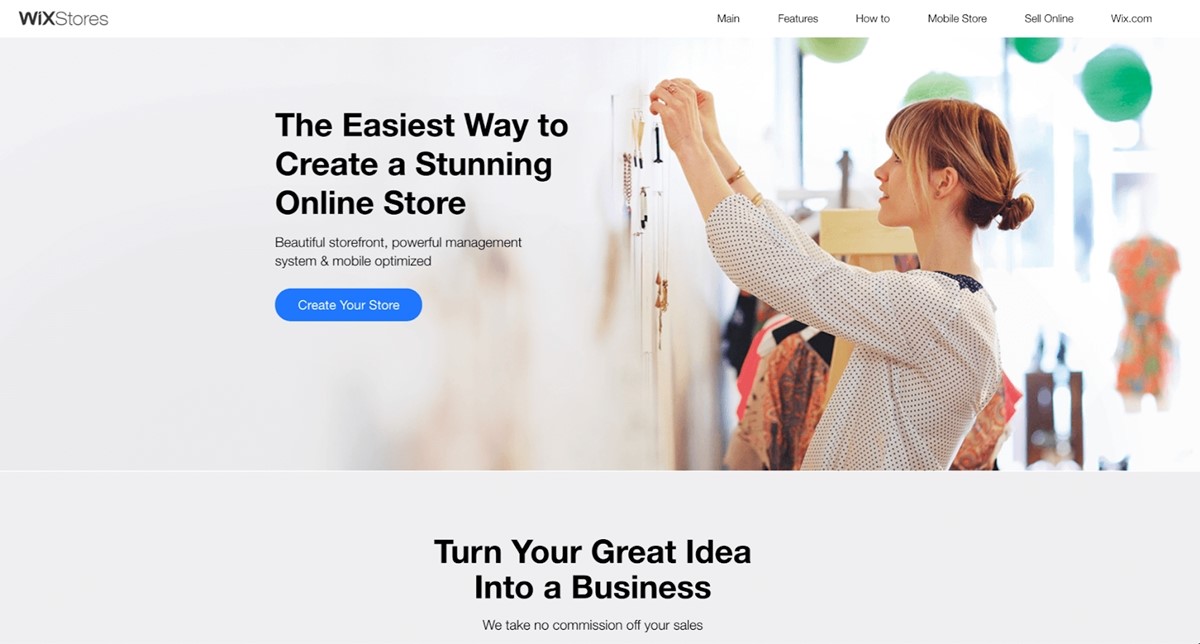 Wix is an extremely popular and easy to use DIY (Do It Yourself) website builder. They recently ventured into the ecommerce space by launching the Wix Online Store Builder, a hosted online store platform.
Pricing for their ecommerce solution starts at $19.90/month, which comes with 20 GB of storage and 10 GB of bandwidth.
The take-away is hosted ecommerce platforms act like a "comprehensive" landlord. Not only do they give you a piece of land (hosting server), but they also give you a house (website) and all of the tools (apps) that you're going to need to decorate it.
Self-hosted
In comparison with hosted E-commerce platforms, self-hosted Ecommerce platforms only offer you materials to build your house (your website); they don't have houses or land for rent, and therefore you'll have to rent a piece of land from a third-party landlord, then, on that piece of land, build your own house with your own tools or ones bought from third-party tool builders.
In other words, if you choose a self-hosted platform, you'll have to rent a server to house your website. You will have to be responsible for building up infrastructure and installing applications to get your website run smoothly. You'll have to create your own shopping cart, plugins and applications to manage users' information and other assets.
This option requires quite some coding and technical knowledge to get your website up and running.
While you won't have to develop your website completely on your own because there are themes and apps that will provide you with almost everything you need, you still have to learn how to combine those components together to make a whole piece. Also, you probably will have to have a dedicated technical team to run and maintain this whole thing (if you're going to focus on developing your business).
The cost of renting a self-hosted server is much cheaper than that of a hosted, however, the cost of developing your own web page will just eat off that saving.
The biggest advantage of self-hosted platforms is you will have the freedom to build your website the way you want it to be. There's no structure that you have to fit into. This is also the main reason why people switch from hosted to self-hosted; once their stores have grown so big that they realize they are limiting themselves with the limitations of self-hosted platforms.
Self-hosted is the best choice for you once you have scaled up and need more functions, yet this is definitely not the best option for beginners, so if you are one, I would suggest you choose a hosted platform and stick with it.
Popular Self-hosted E-commerce Platforms
WooCommerce

WooCommerce, unlike the platforms in this group, is not a standalone Ecommerce platform. It is kind of a plugin that operates on WordPress - the world's most popular Content Management System (CMS).
WooCommerce does a wonderful job of integrating Ecommerce functionality to the content platform. It is a widely favorite ecommerce option as the WordPress dashboard is intuitive enough for starters to pick up quickly. Mixing that with comprehensive and user-friendly E-commerce functionality and you are good to go.
Pros:
Use the WordPress CMS to launch your online store, and Wordpress is very user-friendly.
Customize your store using dedicated WooCommerce extensions and themes.
The Wordpress user community is huge, so you can get support whenever you run into any kind of trouble.
Cons:
It can take several extensions to add advanced but necessary functionality.
PrestaShop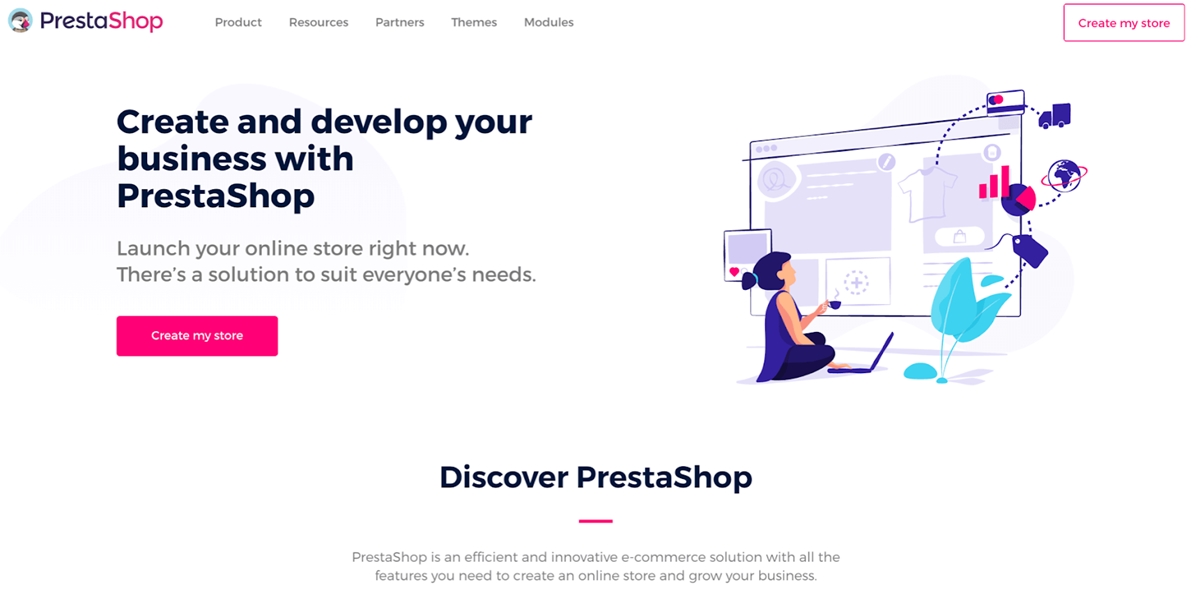 Unlike WooCommerce, PrestaShop is a dedicated platform for Ecommerce. Its goal is to enable business owners to set up an attractive, user-friendly online store as quickly as possible, and it has been successful in that aspect.
Not only Prestashop is easy to use, this platform also provides an amazing number of features which are powerful product management functionality, multiple payment options, customizable checkouts, just to name a few.
Apart from its built-in functionality, you can also extend the platform using plugins and themes. The platform provides pretty much everything you need though. It even includes analytics and customer support without needing any external installations.
Pros:
Comprehensive product management settings.
Multiple payment options.
Customizable checkout experience.
Analytics to understand customer's behavior.
Cons:
There's going to be a learning curve to grasp the many features offered fully.
Magento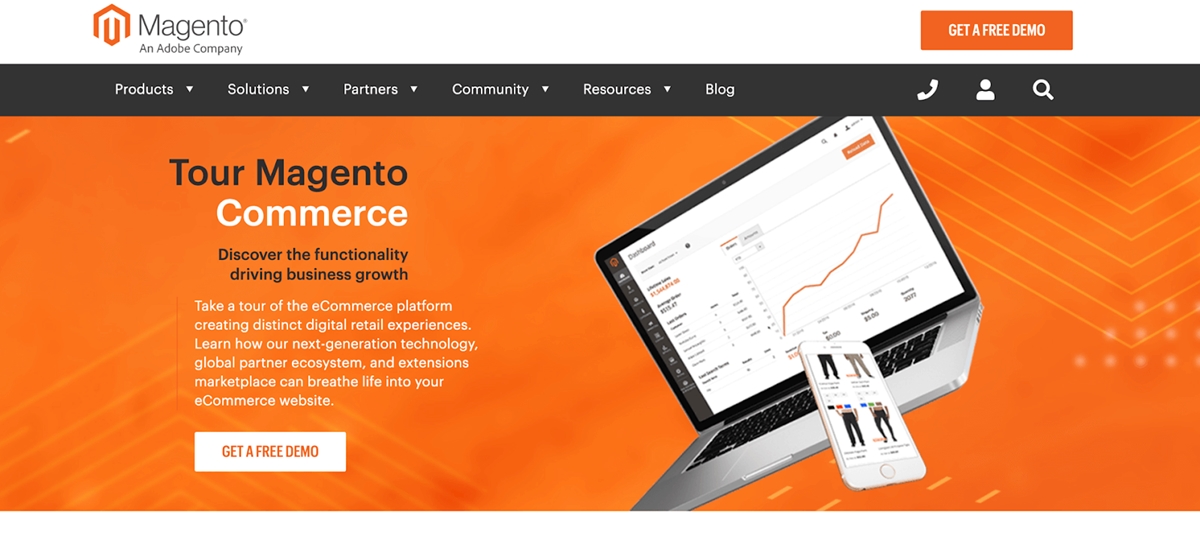 Magento is another name that you probably hear a lot in search of the best E-commerce platform. Magento, unlike Woocomerce and Prestashop, primarily targets larger-scale businesses.
Flexibility-wise, Magento is far ahead of its competition in the ecommerce field. It's a powerful and highly flexible platform that enables you to develop and accommodate big complicated stores. However, with this advantage, you will need to have some web development experience if you're going to want to take full advantage of it.
Magento is built with Search Engine Optimization (SEO) in mind, it's highly secure, and it also offers you huge libraries of extensions that Magento third-party extension builders have developed.
You can find best Magento hosting providers in this post!
Pros:
Incredibly scalable platform that's perfect for large Ecommerce stores.
Built with SEO and security in mind.
Compatible with almost any payment processor you want.
Cons:
There is a huge learning curve to learn and master the platform.
It can be tough to use if you have little web development experience.
It's not a good choice for beginners or if you just need a simple store.
Hosting providers for self-hosted Ecommerce platform
As I have mentioned before, with self-hosted platforms, you are going to have to rent a hosting from a third-party provider to house your website.
Here are some of the most popular hosting providers on the market.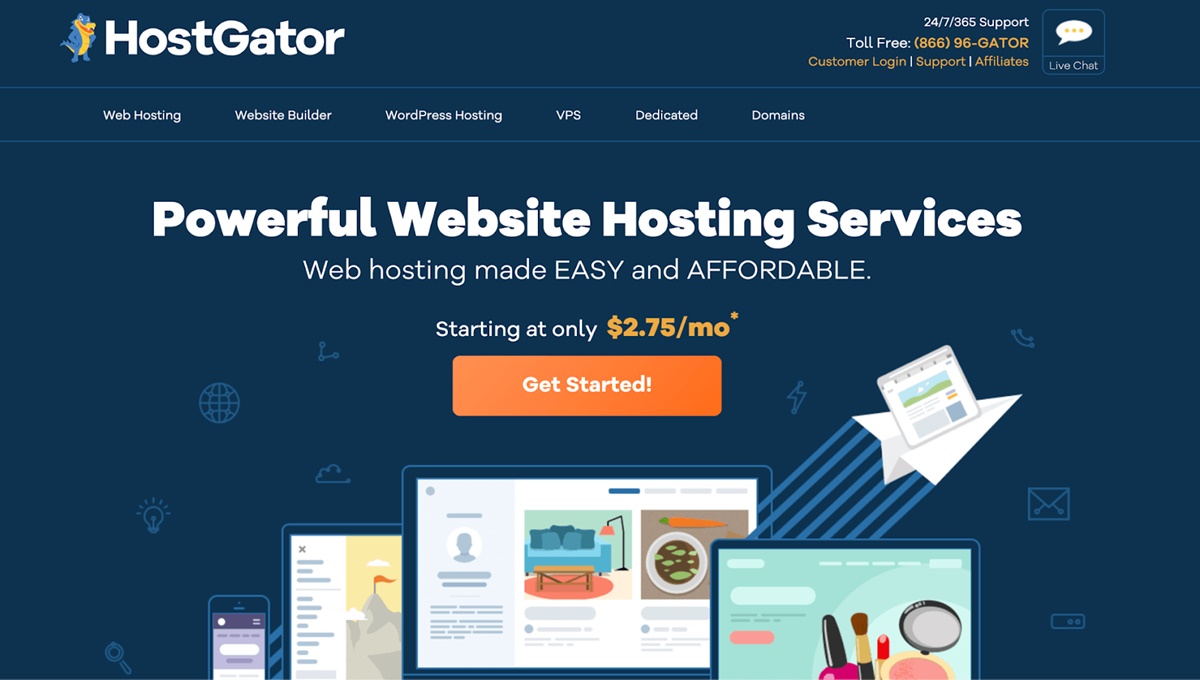 | | | | |
| --- | --- | --- | --- |
| Unmetered bandwidth: Yes | Unmetered disk space: Yes | Search credit: $150 | Money-back guarantee: 45 days |
Pricing :
HostGator Hatchling Plan: $2.64/mth
HostGator Baby Plan: $3.78/mth
HostGator Business Plan: $5.68/mth
Features:
Very well-featured basic plan
Unlimited bandwidth, disk space and more
45-day money-back guarantee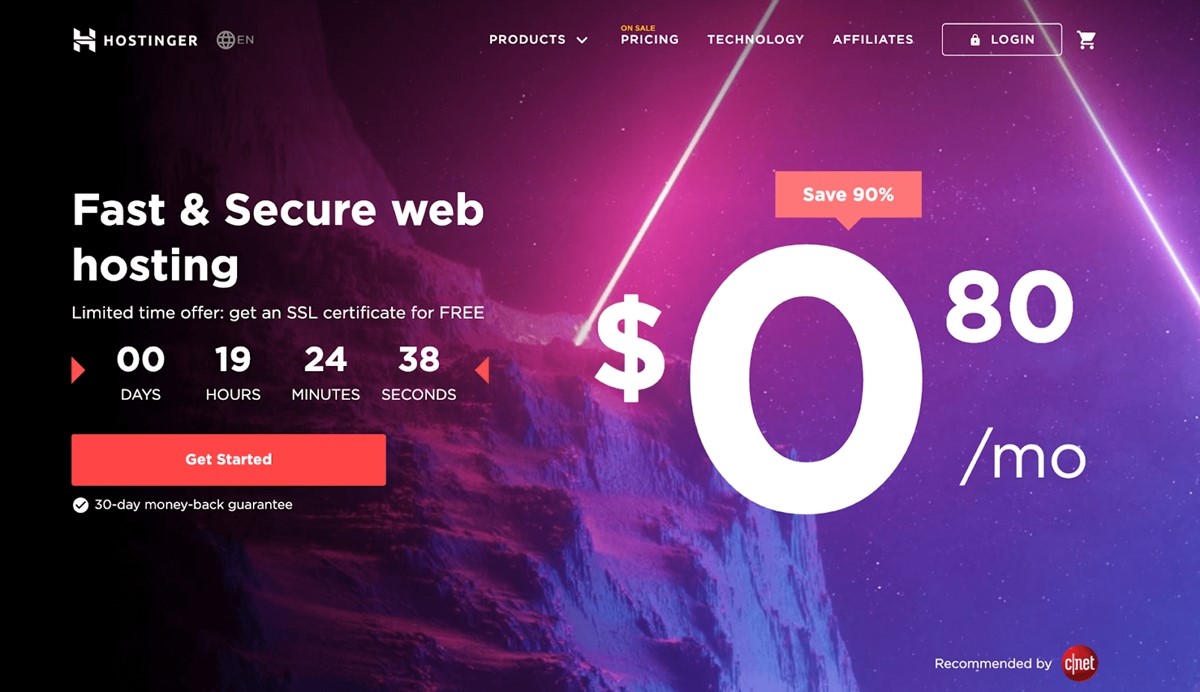 | | | | |
| --- | --- | --- | --- |
| Unlimited bandwidth: Yes | Free SSL certificate: Yes | DDoS protection: Yes | Disk Storage: 100GB |
Single Shared Hosting: $0.80/mth
Premium shared hosting: $2.15/mth
Business shared hosting: $3.45/mth
Features:
Wallet-friendly hosting
Easy-to-use
SSL included across-the-board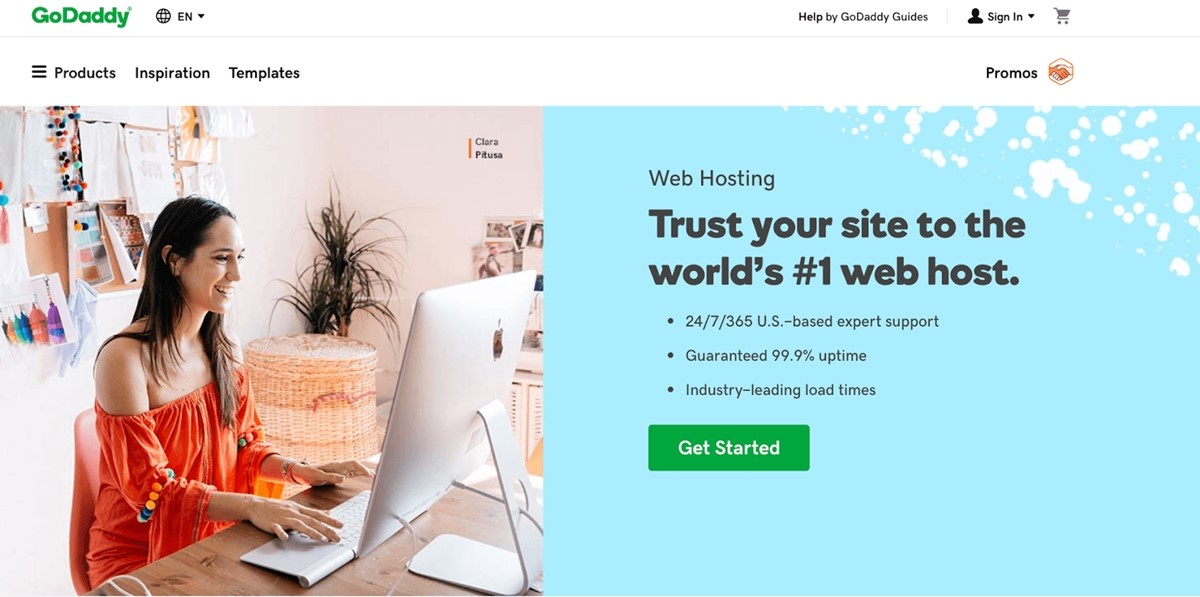 | | | | |
| --- | --- | --- | --- |
| SEO Services: Yes | Free domain: Yes | Database backup and restore: Yes | Unmetered bandwidth: Yes |
GoDaddy Economy: $2.99/mth
GoDaddy Deluxe: $4.99/mth
GoDaddy Ultimate: $5.99/mth
GoDaddy Maximum: $19.99/mth
Features:
Speedy service
User-friendly website builder
cPanel-powered
Linux hosting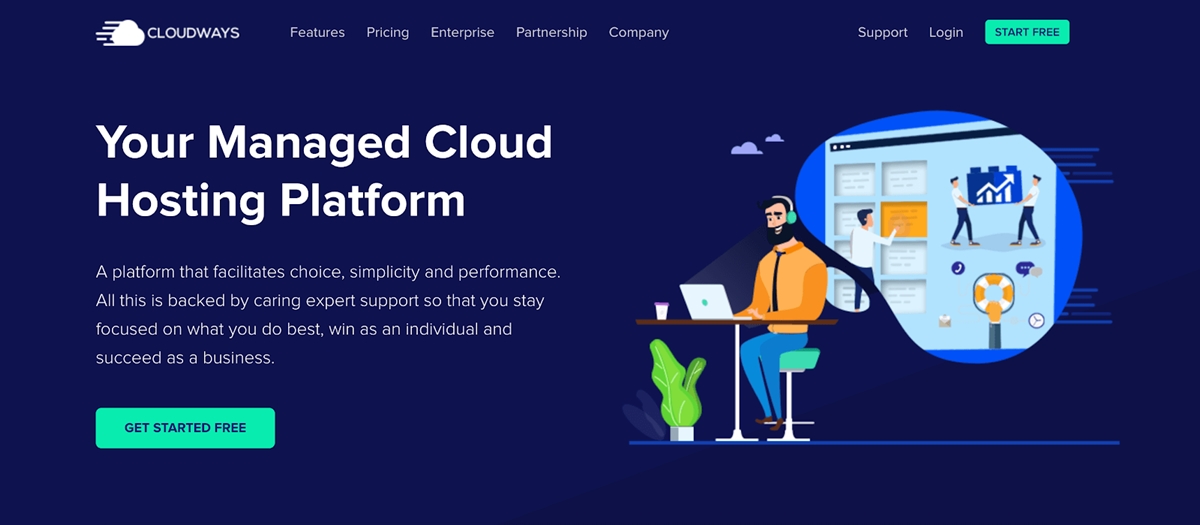 | | | | |
| --- | --- | --- | --- |
| 24/7 Expert Support: Yes | Unlimited App Installation: Yes | Free SSL Certificates: Yes | Free Migration: Yes. |
Starting at $10/month, then moving up to $22, $42 and $80.
Features:
Pay-as-you-go plans let you monitor real-time consumption
Speedy one-click provisioning in less than a minute
Easy to install, free SSL certificate
Things to consider when it comes to choosing a hosting
It's not easy, especially for beginners, to choose a web hosting company to work with while there are so many out there. But this is not a decision that you should make without serious consideration, so you can use the following tips to help you choose the best web host for your upcoming business.
Consider your specific needs
Unfortunately, choosing the best web host isn't as simple as picking one from a list. Everyone's idea of "best" will depend on their unique needs.
If you just get started and only need a simple website, you should just go for hosted platforms like Shopify, because when you're small, you won't need that many functions to run your website.
However, if you are bigger, need more functionality, and want to start working with self-hosted platforms, say, Magento, you'll be best off going for a host like Cloudways because it is the most popular among Magento users.
Before you start checking out web hosts, make a brief about what you need from a web host based on the following questions:
Will you be creating more than one site? Some hosts allow you to create multiple sites from the same account. Some don't.

How much traffic do you expect to receive each month? This will help you decide how much resources you need. If you expect that your traffic will grow bigger and bigger over time, you may need a host that offers scalable traffic load in their offerings.

Does the host offer HTTPS encryption and SSL certification? Be sure the host you choose offers these essential features (and for free or at a reasonable rate).

What is your monthly budget? Knowing this can help you skip certain hosts and packages that are out of your range right at the beginning.
Examine reliability and speed of the host
Reliability and uptime are among the most important things in choosing a web host. You should want your site to be active most of the time because even a few minutes of downtime per day can cause lost revenue and poor customer experience.
While it is impossible for any host to ensure that their servers will be up 100 percent of the time, hosts with uptimes of 99.5 percent and higher are who you should turn to. Avoid hosting companies that are with uptime below 99 percent.
Additionally, you'll want to go for a host with fast servers. There are a dozen ways to speed up your website (such as using resized images), but if your site is on a slow server, nothing can help and it will always be slow.
Speed may not sound important to a new website with small traffic, yet it will get increasingly important as your web page grows. Slow loading speed can also be seen as unreliable and a great number of website visitors leave a site that takes more than three seconds to load. These tiny delays can have a detrimental impact on your bottom line.
To check out reliability and speed stats on a given host, start by looking at their packages, and then google for online reviews to get a feel for how others' sites have performed with that host.
Be sure about your upgrade options
In general, shared web hosting is a great place to start for beginners because it's cheap and suits most of their needs. Your needs, however, may not stay the same forever. As your website grows larger, you may find yourself in need of more bandwidth, email storage, and other resources.
That's why you'll want to look for a host that provides room to grow. Although you might start off on a shared hosting plan, a host that also offers VPS hosting and dedicated hosting will be able to help you make the transition to a new server easier as your site grows.
Discover security features
Another essential factor to expect from a web host is its security features. This is especially a must as your E-commerce website will store or transport sensitive data, such as customers' credit card numbers.
Start by finding out whether or not the host runs firewalls or malware detection on their servers. Ask them if they constantly watch their servers for unusual activity. Look for a host that offers SSL certification to make sure that the data transferred over your site remains secure and encrypted. Some hosts even provide IP deny services, which enable you to block specific IP addresses, such as those that might come from groups of hackers.
Finally, you'll want to know whether or not the host offers frequent site backups. Even with a range of security measures in place, it's never a guarantee that your site won't be hacked or ruined by some disaster. If your host offers backup services, you'll be able to restore your site in the face of a crisis quickly.
Look for hosts that back up your site on a weekly, or best, daily basis, especially if you're going to build up your site continuously. That way, if any unlucky thing happens, you'll only lose a few hours' worths of changes.
Look for quality customer support
Customer service is oftentimes what makes or breaks businesses. This is especially true with hosting providers since it separates a good and a bad one, especially if you don't have a lot of technical expertise and need a bit of hand-holding to get your site up and running. During your research, find out what sort of support channels are available, such as live chat, email, or phone support.
Also, each host's support hours is very important. Some hosts offer customer support 24/7 (which are recommended), while others are only available during business hours, which can make it difficult for you in case you need support ASAP.
Finally, google for reviews for each host you check out to get a feel for the quality of support they provide. Look for reviews that mention how timely and knowledgeable (or not) the support staff is. While you are at it, you should still keep in mind that people often only leave reviews when their experience was either very positive or very negative, which might skew the overall view about the hosts in question.
Look further into prices
When checking out prices, it is important to look beyond the initial monthly price you are shown.
Hosting providers tend to offer discounted rates for first-time users. However, after the first billing, your plan will renew at their regular rate, which is higher than the introductory rate. Make sure that you have the budget for both the introductory price and the regular rate.
Also, look at the price of packages for the long-run. What I mean by this is if you go with the cheapest option now, but need to upgrade your plan later, you could end up paying more for that upgraded package than you might with another host.
Final words
Be sure to explore what are included in the package and the cost of add-ons and extra services (if there are). Some hosts charge extra for services like email hosting, while others include that in their base rate.
As you have reached the end of this article, I hope it has given you some valuable insights into how to choose an ecommerce hosting plan and helped ease your host-choosing process a bit. If you are still in the mood to read, check out our other articles for entrepreneurs!
---
Sam Nguyen is the CEO and founder of Avada Commerce, an e-commerce solution provider headquartered in Singapore. Sam aims to support more than a million online businesses to grow and develop.
New Posts
Stay in the know
Get special offers on the latest news from AVADA.