20 Proven Business Ideas (With Examples To Learn From)
Starting your own enterprise is not an easy task, even if it's just a small business. When you're planning to shift your career into entrepreneurship, it is a safer option to follow an business idea that has already worked, because you can almost always find someone who has successfully executed it and learn from them. This will spare yourself lots of trials, errors and lost money associated with trying a completely new idea that you do not know if it is going to work. Therefore, in this article, I'm going to give you 20 business ideas that have been proven to work. Hopefully, one of them will resonate with you. Let's get going!
1. Homemade foods
If you can't cook, don't freak out. The idea is, through a platform, connecting local chefs, such as stay-at-home mums who want to earn money in their spare time, with people who cannot or do not want to cook for themselves.
Let me explain. For this business idea to work, you will need to build up a website where local chefs can sign up and offer their menus. The customer will be those, as mentioned above, who don't want to cook their own food.
When a customer places an order on your website, the order goes to the chief who provides that food. Then you will have the food delivered from the chief to the customer's doorstep.
Your revenue will come from a little service fee charged on every order.
This is basically how this business idea works. You can refer to Get Mumm and learn more about it. It is a business that is providing this homemade-foods service.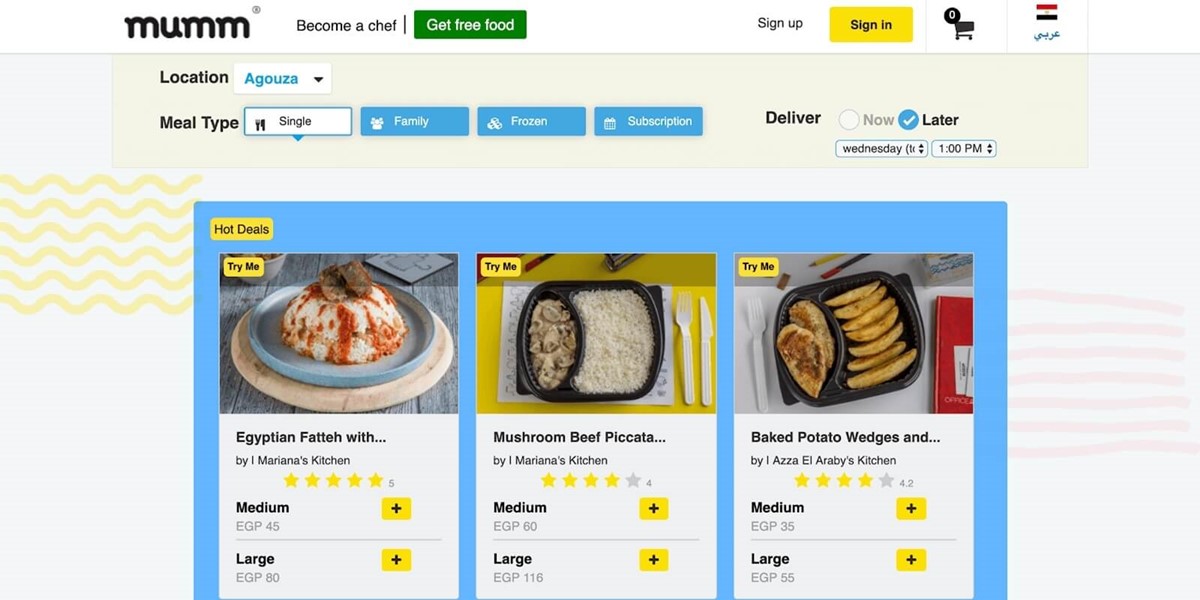 2. Organic products
Organic produce is trendy these days. Consumers are shifting to organic products to protect their health and the environment.
If there is no business in your area that is selling organic products you can be the first!
The idea is simple; source organic produce from local vendors, set up an online store, and sell them.
One important point about selling organic produce is the products must be organically produced (you don't say!!). Yeah, I know. What I mean is you will have to look for verified vendors who can provide official certificates for their organic produce. This is how you're going to build trust with your customers. You can't just say that you're selling organic products and hope that your customers will trust you. Trust is a costly thing in business, and this is especially true with small businesses.
There are a great number of organic products that you can sell. Snacks, veggies, nuts, coconut oil, just to name a few.
You can have a look at this store in India to get more ideas about what organic products there are that you can sell.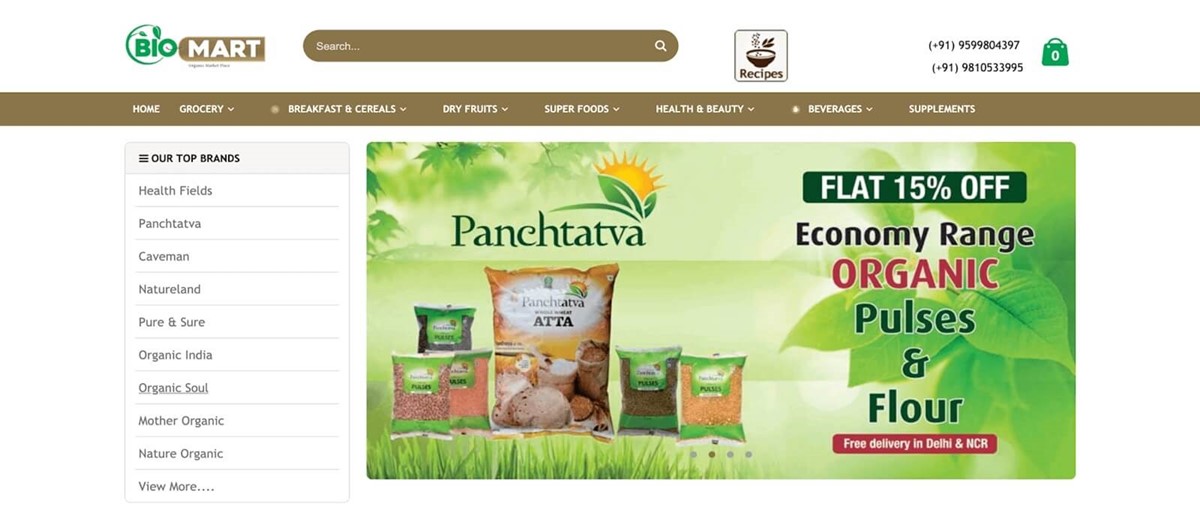 3. Wooden accessories
Wooden items have an elegant feeling to themselves. If you love elegant, beautiful items, a wooden accessories store wouldn't be a bad business idea to start off with.
Wooden products are of variety. They can range from phone cages to sunglasses.
27woodenaccessories can give you more ideas of what a wooden accessories store looks like.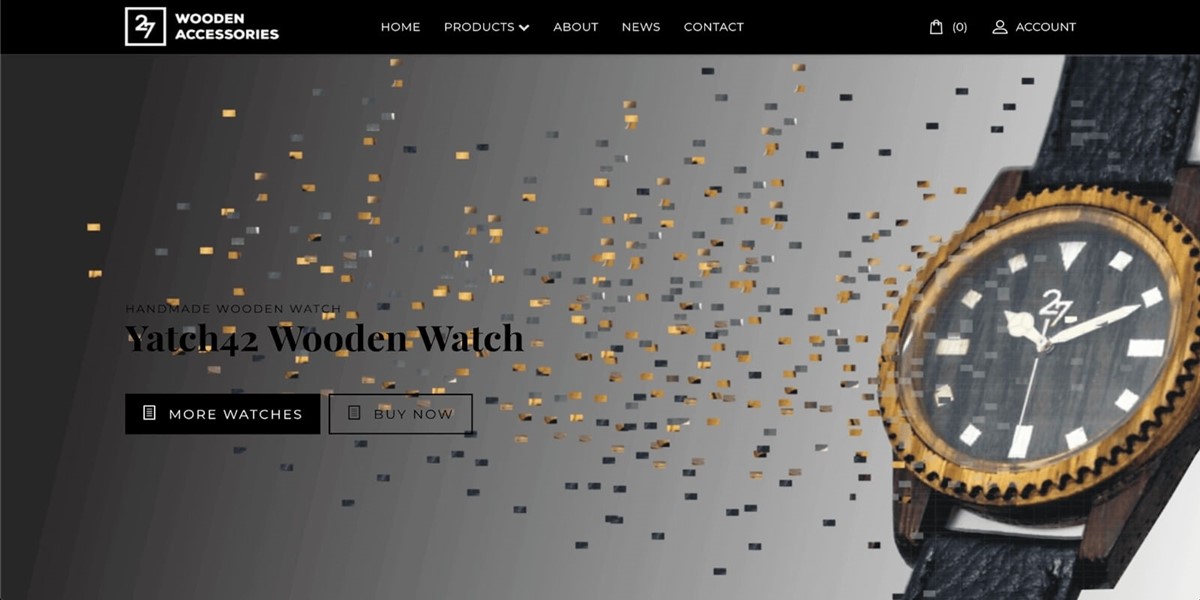 What's difficult about opening a wooden accessories store is finding suppliers of these products. If you are not lucky, there can be no one who can supply you with these items.
But you can always look overseas for supply. Alibaba's wholesale site is the go-to place.
On this platform, you can find suppliers from all kinds of industries, and wooden products are no exception.
You can search for wooden accessories and the result will show you a long list of suppliers you can choose from.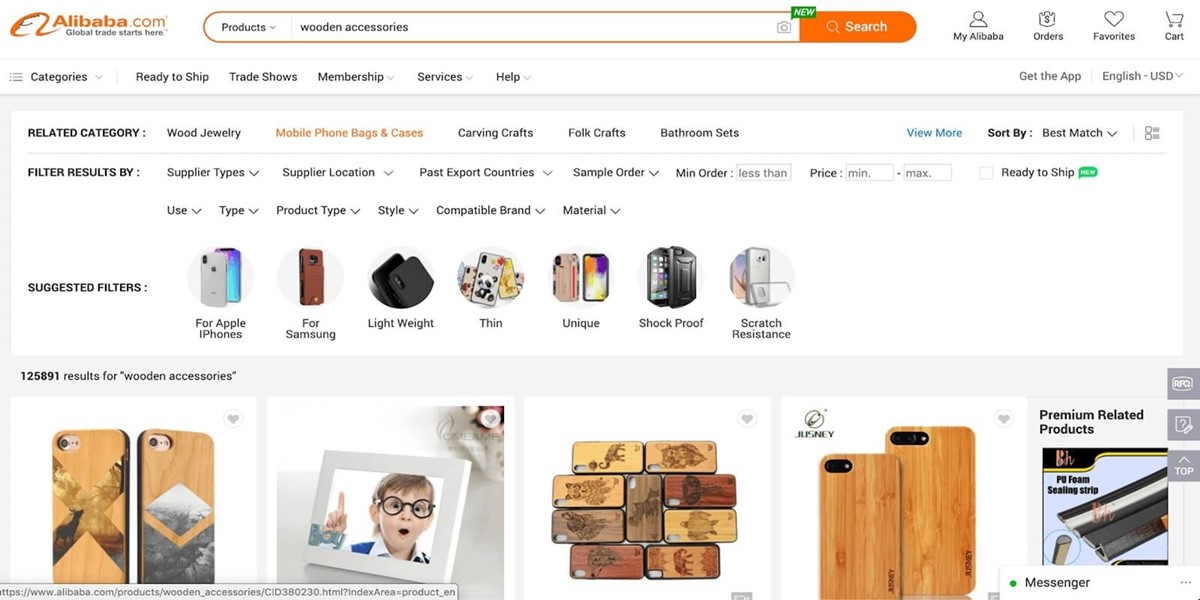 This supplier is dedicated to iPhone wooden cages. If you want to add this item to your range, you can send them a message for further information.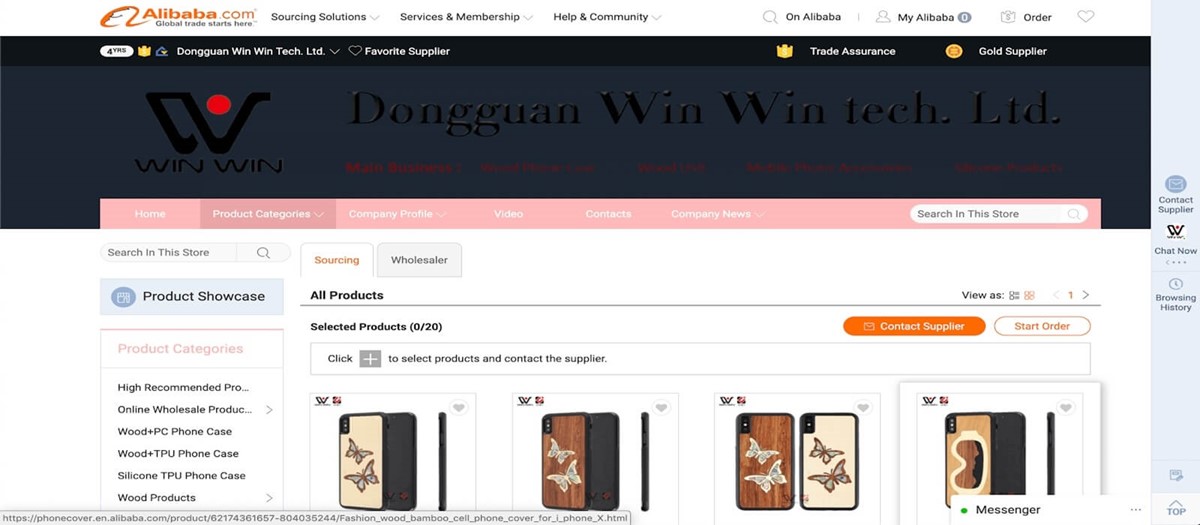 If you want another option, you can find wooden sunglasses from this supplier or read our guide: How to find the right supplier on Alibaba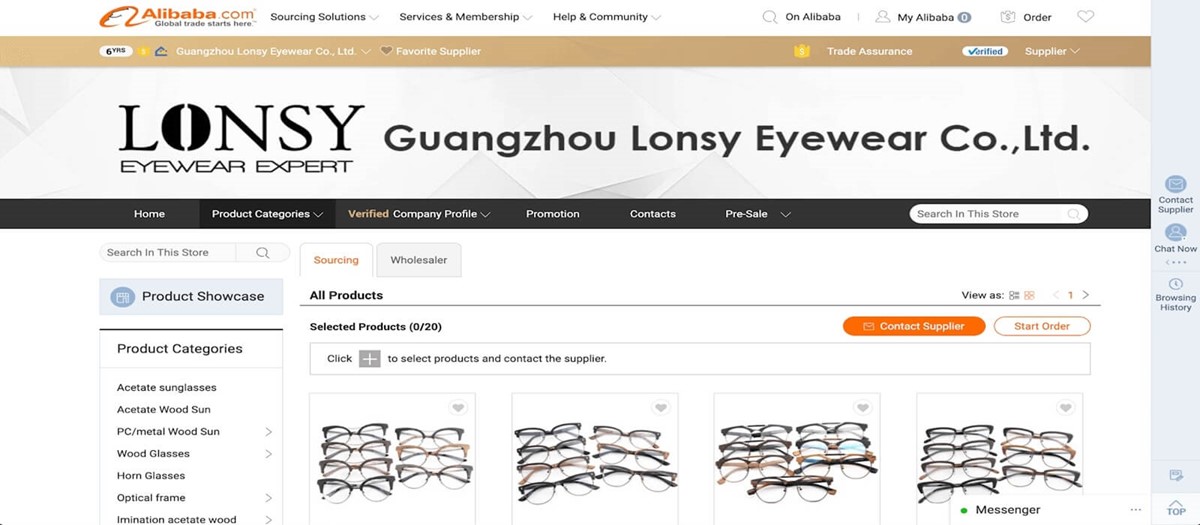 Whatever product you want to add to your range, try searching for that product with the prefix "wooden" and see what shows up.
Alibaba is a platform that connects suppliers in China to overseas buyers. You would not find anywhere that can offer lower prices.
4. Cosmetics subscription boxes
With a cosmetics subscription box business, you're going to get your customers to sign up for your service. You're going to ship to them a box of cosmetics products every month/quarter/year depending on what your offers are and which one your customers sign up for.
For this business idea to work, you need a fair amount of knowledge about skincare and cosmetics, because these products, to some extent, are similar to medicines; you have to use the right type to get the desired effects.
Beauty enthusiasts tend to rely on experts to find out the right products for themselves, so if you do not have a good background in this area, it will be hard to earn their trust and get them to subscribe to your service.
There is a great amount of knowledge about skincare and cosmetics available online and in books, so you can always taught yourself about this industry if you want to.
Just know that this expertise barrier is blocking you from joining this field, as it does to a lot of people. Therefore, if you can overcome it, you will have to deal with much less competition compared to other industries.
There are already some big names of this business in the market, Birchbox, Ipsy and Allure Beauty Box, to name a few.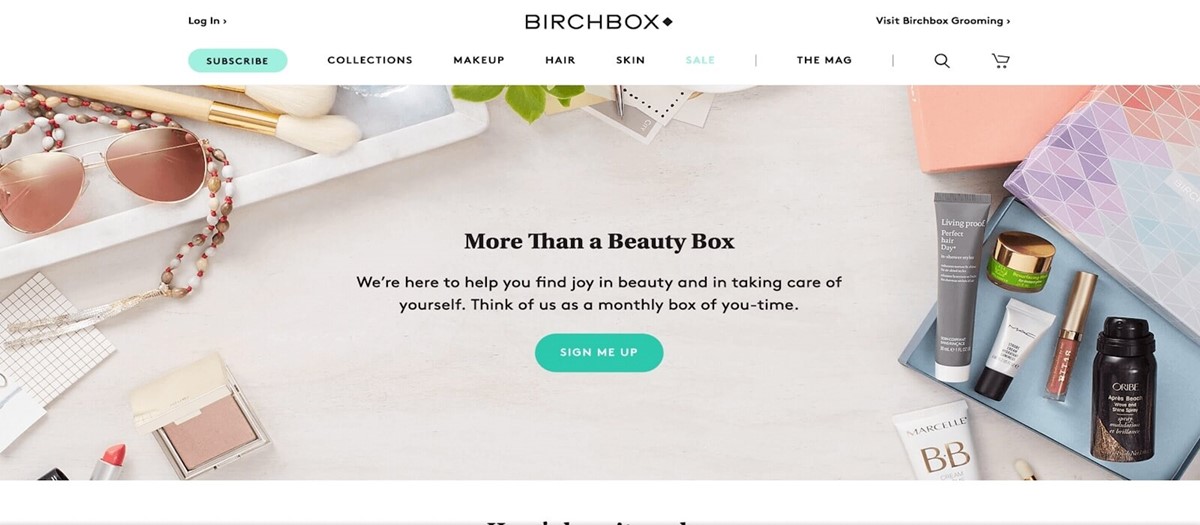 If no one is providing this service in your area, maybe it's your opportunity.
Another crucial thing about starting a cosmetics business is where to source. I would recommend you to start off with Korean cosmetics.
Korean cosmetics products are universally loved, so it is always a safe choice to go for cosmetics brands from Korea.
Q-depot is one of the most trusted and professional K-beauty distributors there are. They are based in Korea and dealing directly with brands. This means the products they supply are 100% authentic and I'd tell you that their prices are among the most attractive.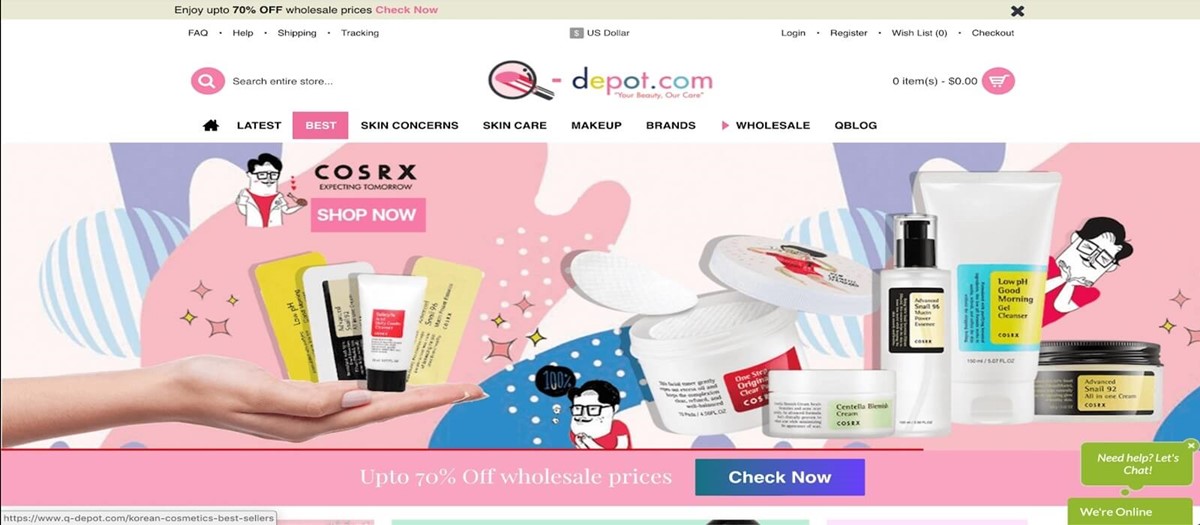 5. Socks
If a cosmetics subscription box business seems too complicated and demanding for you, you can do something as simple as opening a sock store.
Clothing shops are all over the place and joining that competition sounds a bit… ughh. But a store that is dedicated to selling socks does not seem that universal (at least to me).
You can source all kinds of socks and designs from Alibaba. Search for "women socks," "men socks," "baby socks," "patterned socks," "Caramella socks," any kind of socks you can think of or find out and go from there.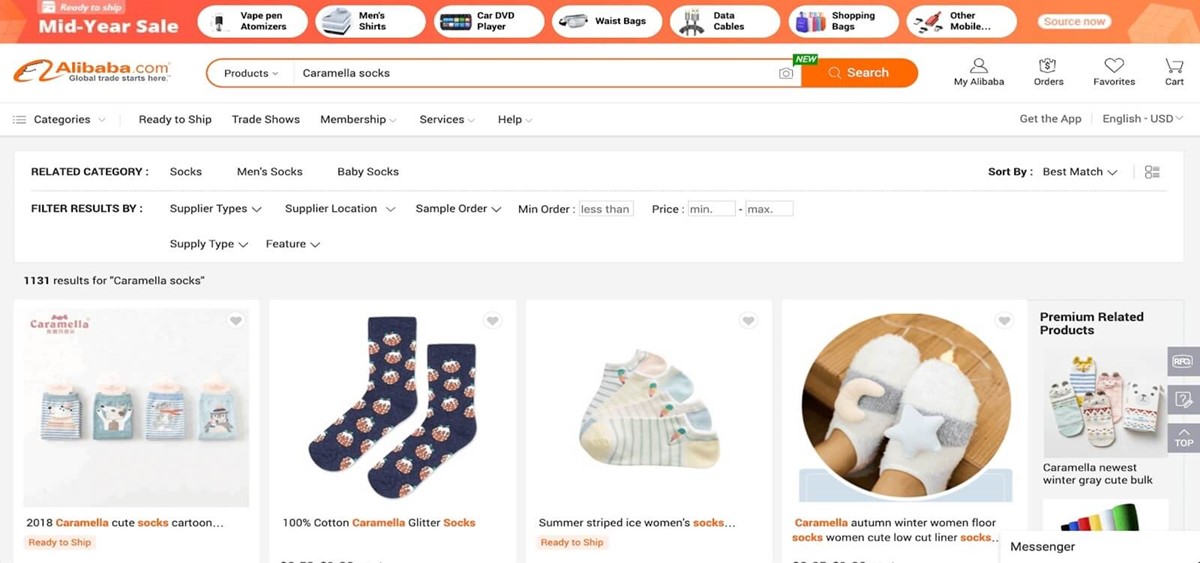 The Sock Drawer has an impressive collection of socks of all kinds. You can check it out and get some ideas from there.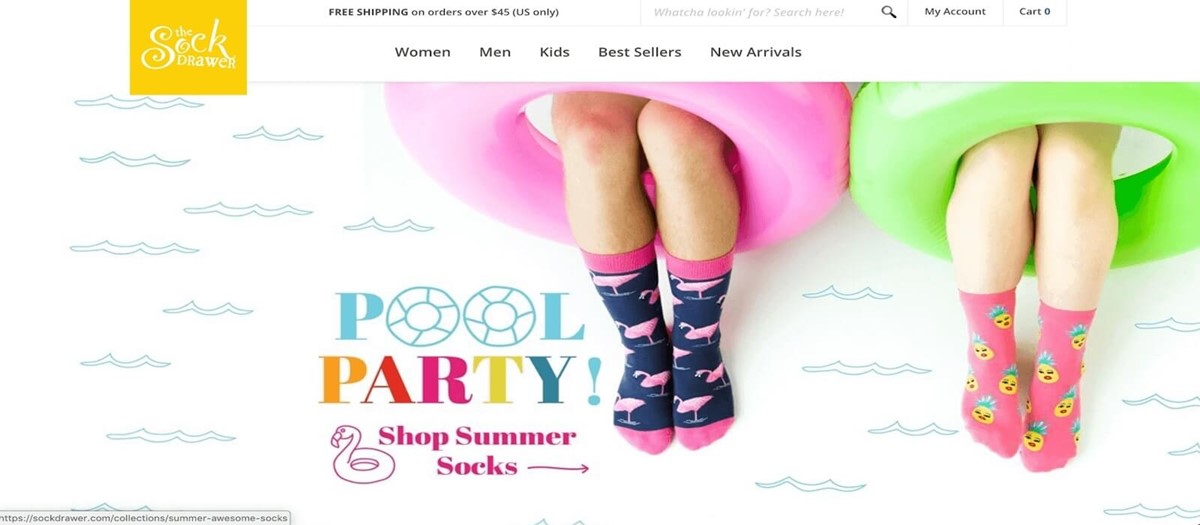 6. Handi-crafted products made of natural materials
Do you love decorating houses and care about the environment at the same time?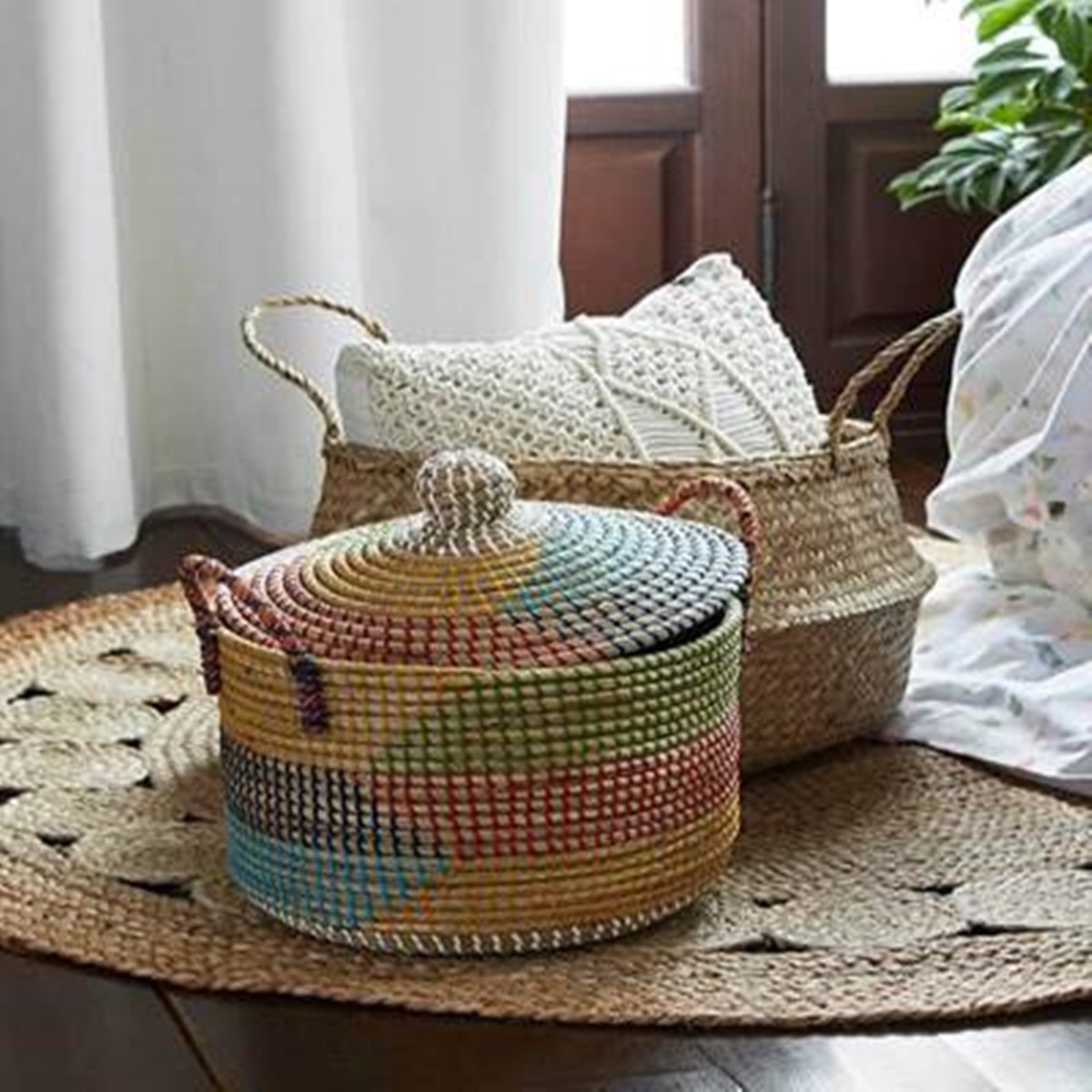 These products are woven by hand by artisans from Asian countries like Vietnam and China. They are made of natural materials such as seagrass, bamboo and rattan. This means they are 100% eco-friendly while attractive and useful at the same time.
Opening up a store of these items will require a fair amount of capital if you're going to source directly from Asia because manufacturers mostly require large quantities. So if you want to test this business idea, try to find a local wholesaler of these items, source a small quantity from them and see how your market responds.
Connected Goods is a store of these products. You can have a look and see what they are selling.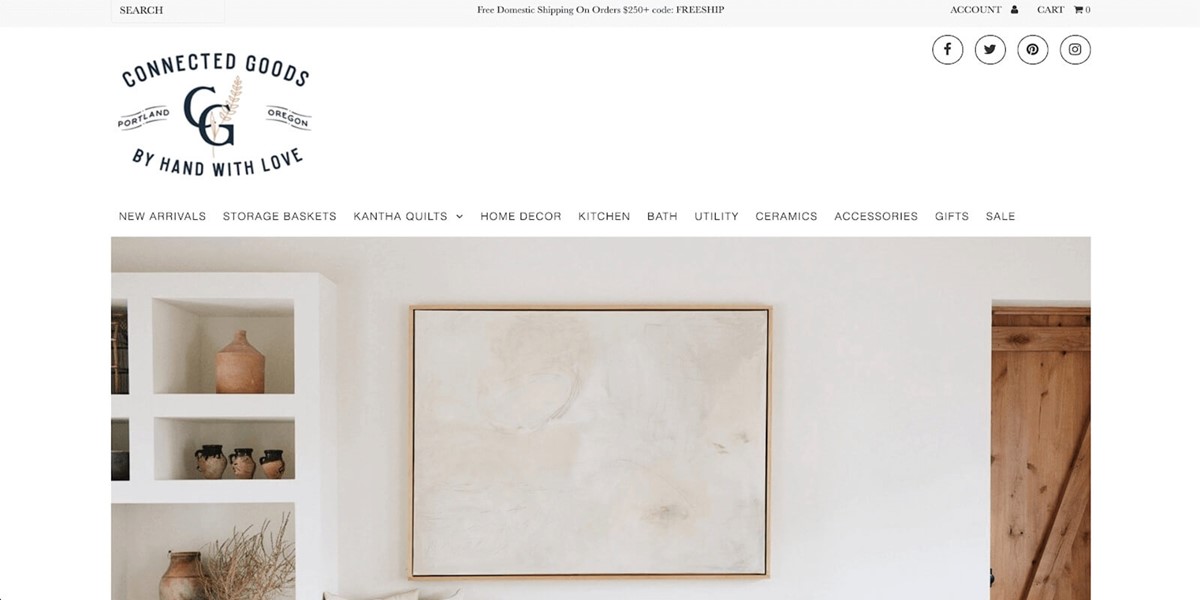 7. Water bottles
Everyone needs to drink. So bottles are probably a universal must-have item.
There has also been a rising need for water bottles in recent years as coffee chains like Starbucks are encouraging consumers to bring their own water bottles instead of using plastic cups at the store. This is so that we can reduce the number of plastic littered in the environment.
Why not make a contribution to this trend by opening up a water bottle store!!
People are reluctant to bring bottles with them partly because their bottles are just not attractive enough. No one wants to use a boring bottle. We will be more interested in using bottles that are not only attractive but have a feeling attached to them.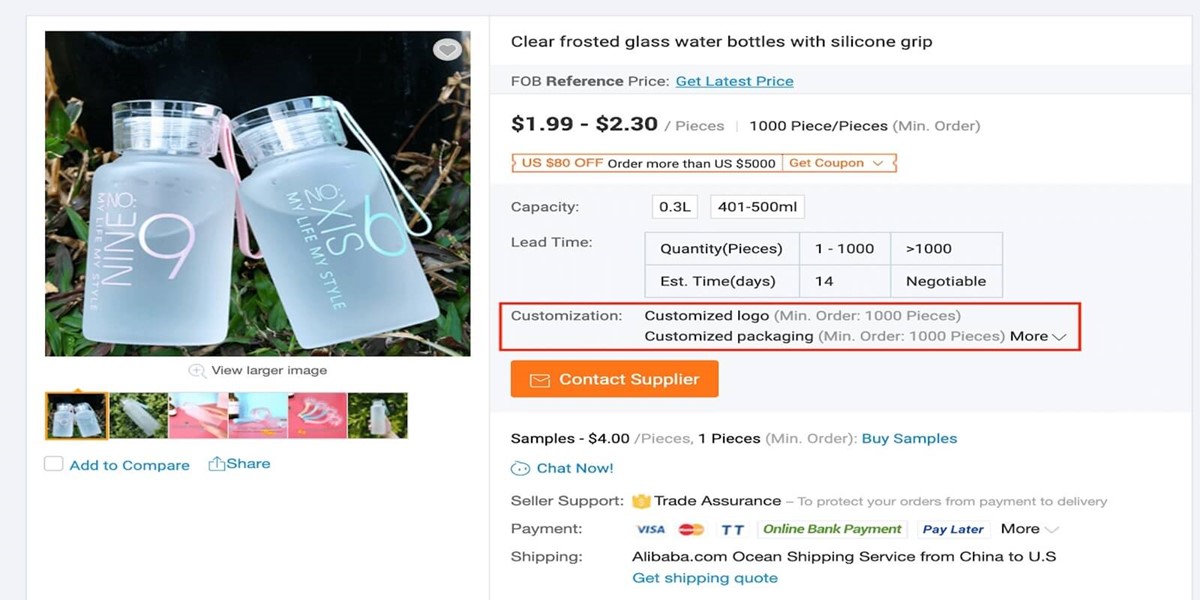 Building a water bottle brand that encourages people to bring water bottles instead of using plastic cups sounds like an environment-loving idea. We all are trying to protect our environment, aren't we!!
Finding a supplier of water bottles is fairly easy, just go to Alibaba and search for "water bottles," "glass water bottles," etc. and you will have a good number of suppliers to choose from.
A lot of manufacturers in China offer white labeled products. This means you can get your brand name printed on the bottle you source from them.
Water bottles are just a simple product that people can buy everywhere, so the idea is not that you're not selling water bottles, it's you're selling your brand in order to protect our environment. That will give you a higher chance of success.
BKR is a water bottle business; it sells only water bottles, hundreds of thousands of units every year.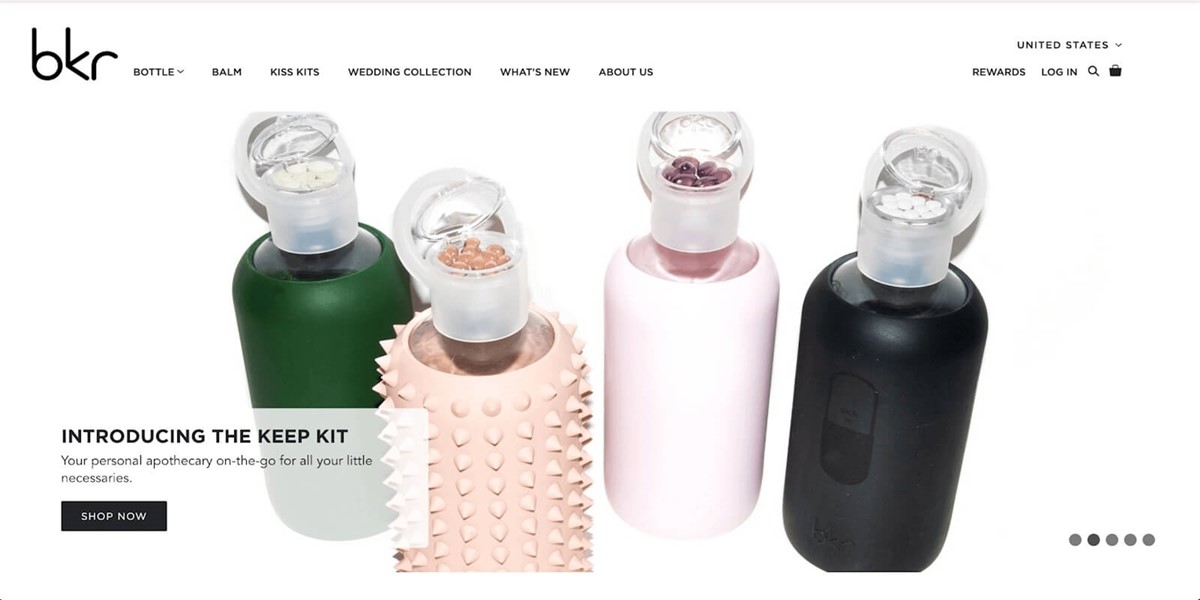 But what it is really selling is actually water bottle, it's keeping yourself hydrated so that you're going to have a beautiful healthy skin. They're like a beauty brand that just happens to sell bottles.
You get the idea.
8. Basic clothing boxes
With a clothing box business, what you're going to do is selling a group of different items packed into a single box. They can be socks, underwear, T-shirts, etc.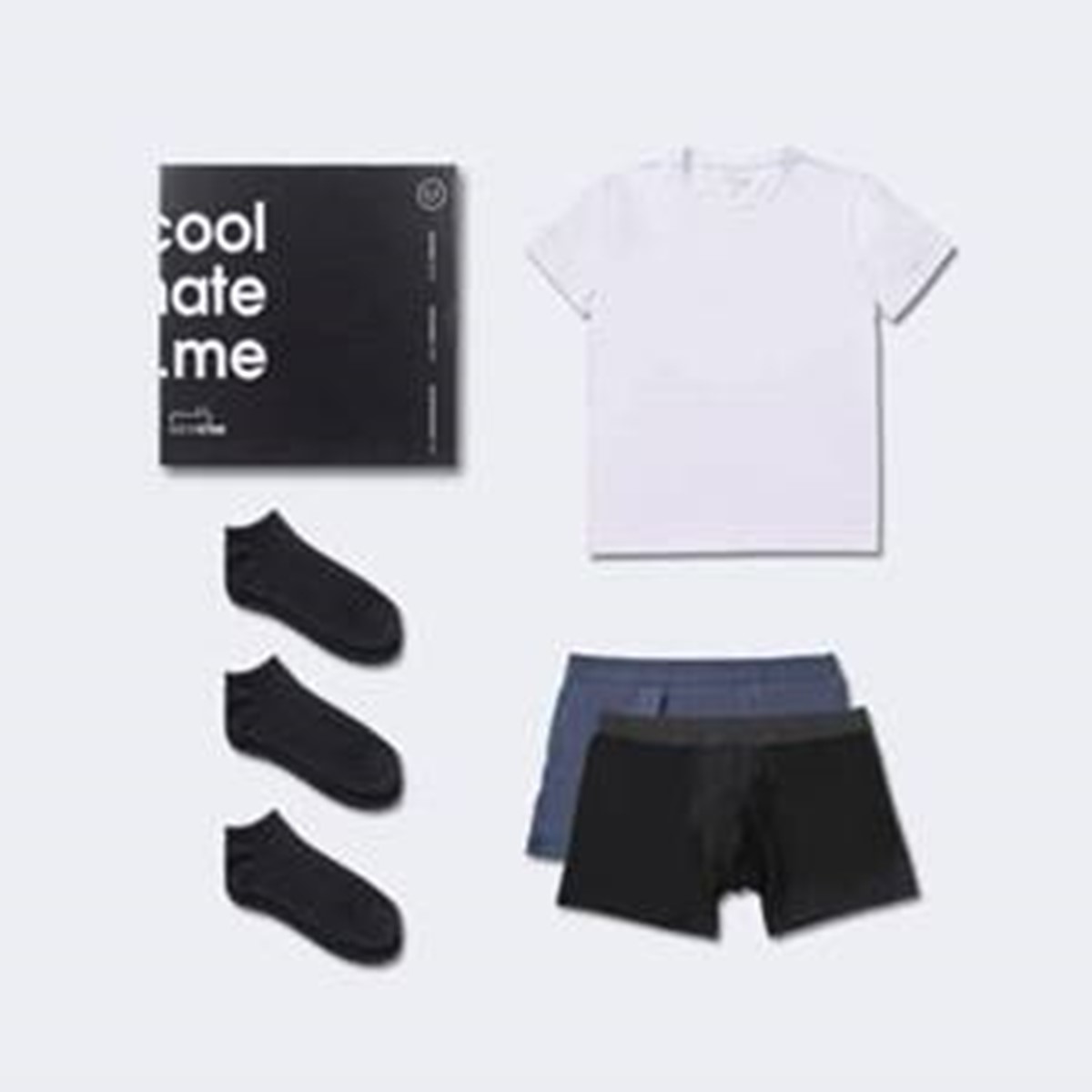 Your target customers are those who don't want to spend much time on buying clothes. When their clothes get old and they need to upgrade their wardrobe, they will just order a box from you with all of the items they need.
With this business idea, going for basic items such as single-colored T-shirts is your safest bet, because this type of clothing has a large number of potential customers. Stylish clothing would be risky if you do not have a sense of style, and it also narrows down your market.
If you want to go an extra step, you get your offer white labeled, which means clothing in the box is of your own brand. The above picture is a Vietnamese brand, Coolmate, that has been successful with this idea. They have their own white-labeled items and sell them in boxes.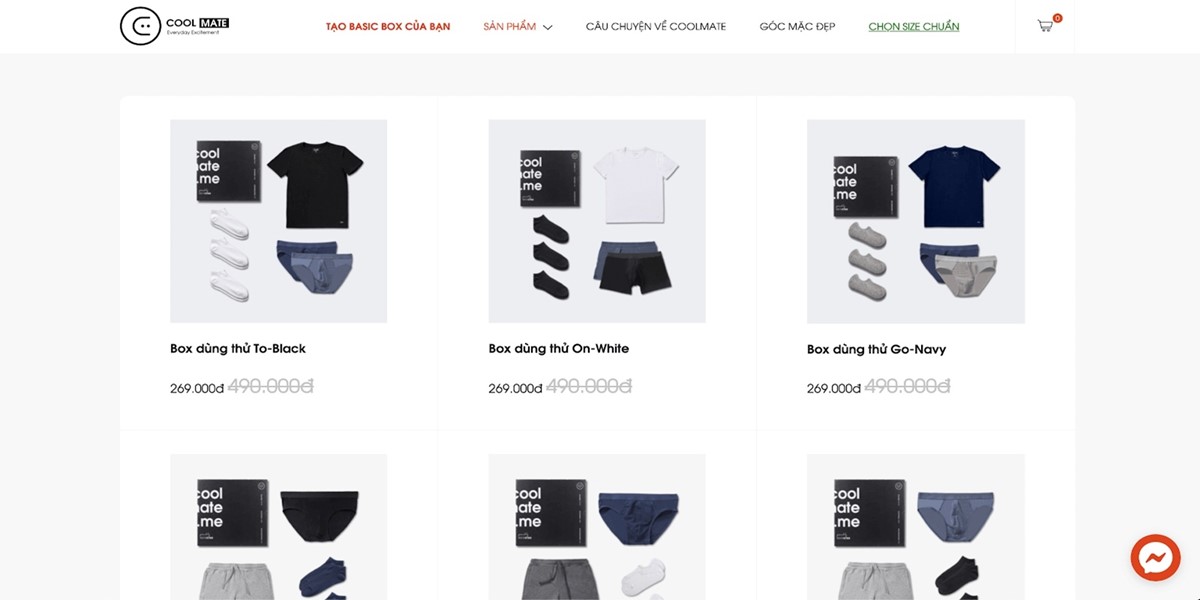 A search for "basic clothes" on Alibaba will give you a dozen of suppliers to choose from. Suppliers of this type of clothing always offer white-label service.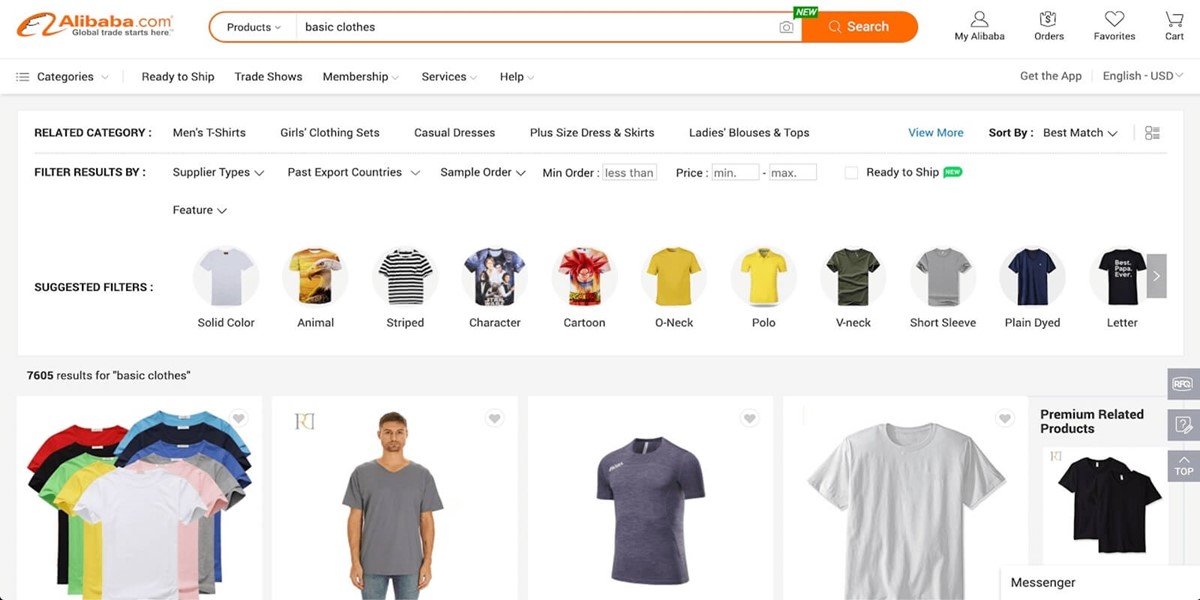 9. Kitchen essentials (Dropshipping)
If you have not heard of drop shipping, dropshipping is a business model that allows you to start an online business and sell products to customers without having to stock the items yourself. Your customer places an order with you, and the supplier who you partner with will ship the item to the customer.
Dropshipping is very popular among entrepreneurs these days because it requires little initial investment, and there are thousands of products that can be dropshipped. Kitchen stuff is one good niche to dropshipping.
This is a steady, reliable niche to start a store in. There is always a demand for useful kitchen items such as sponge storage racks, anti-spill funnels, and so on.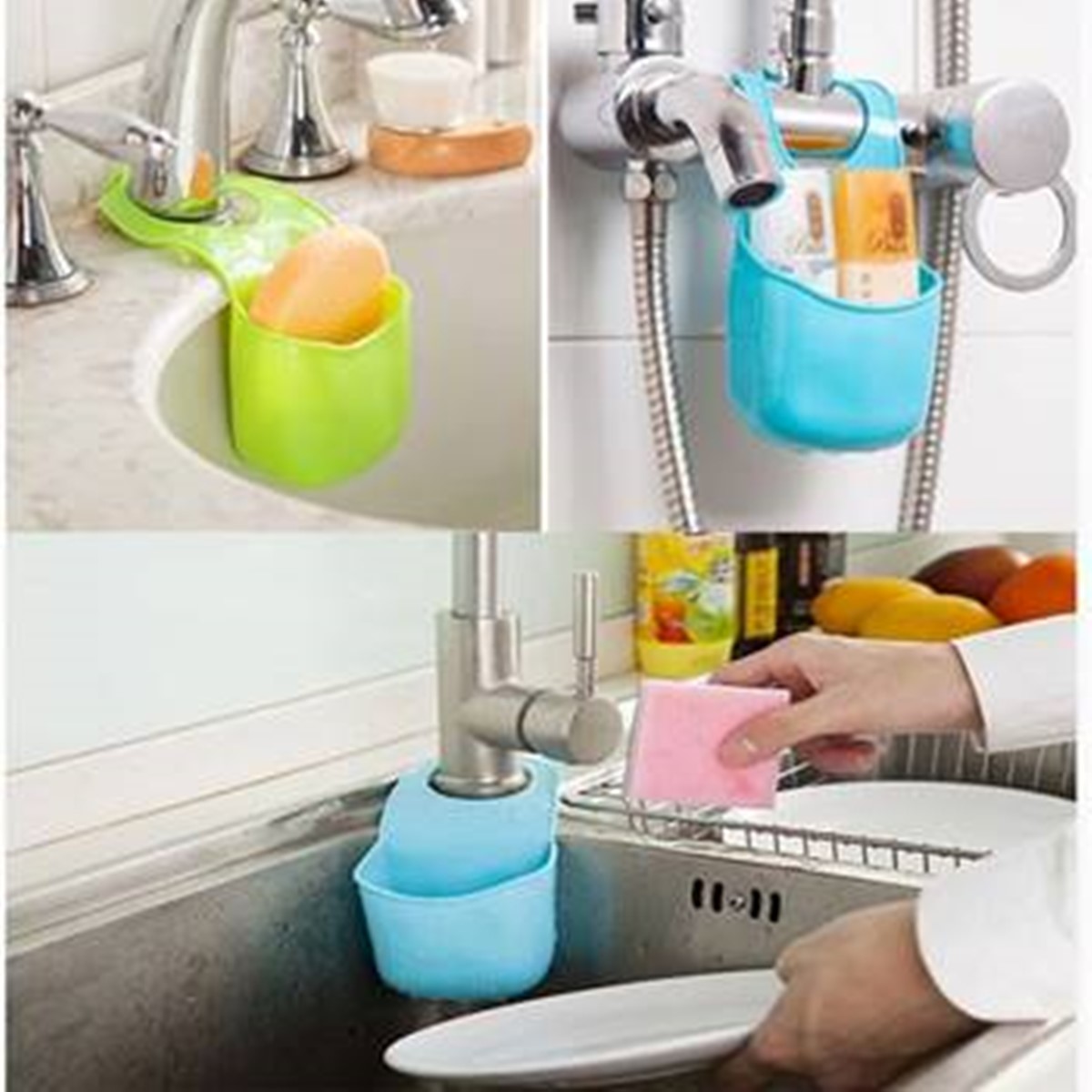 Drop-shipping kitchen essentials are also a safer option to start off with because these items are mostly made of plastic, which is durable and will not get broken during delivery.
Electronics, like speakers and headphones, on the other hand, are relatively tricky to drop ship because they are easy to get broken during delivery, which leads to unhappy customers and a lot of going back and forth to get your money back from the supplier.
You can use Oberlo to connect with a whole lot of suppliers of kitchen items on Aliexpress, set up a store with Shopify, and start selling.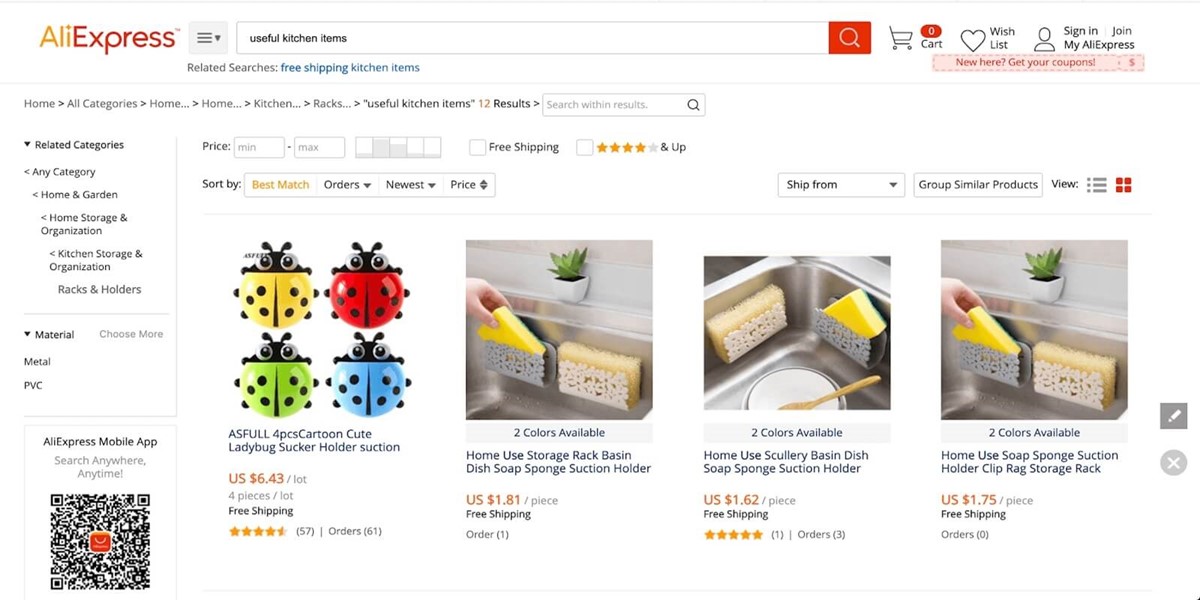 Kitchen Essentials is a store where you can learn more about kitchen essentials, about how to set up a store for these items, find out what items you can dropship with.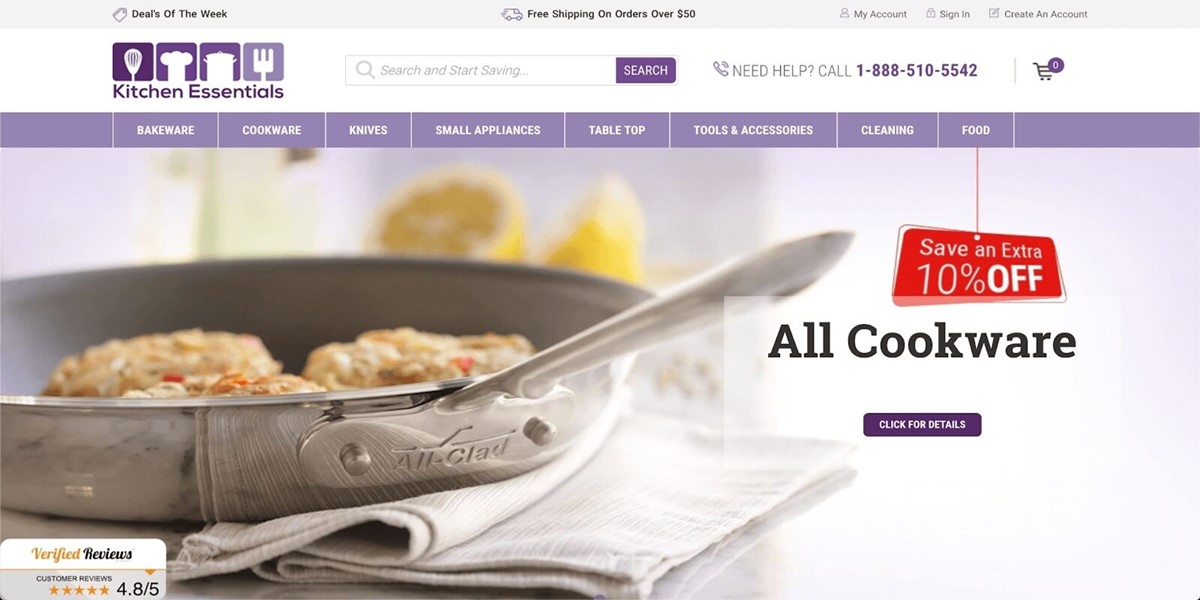 10. Online training courses
Are you experienced with skills that can be taught online like coding or designing?
You (best if you can assemble a team) can make video courses teaching these skills and set up a store to sell them.
Like what Mosh does with his coding experience.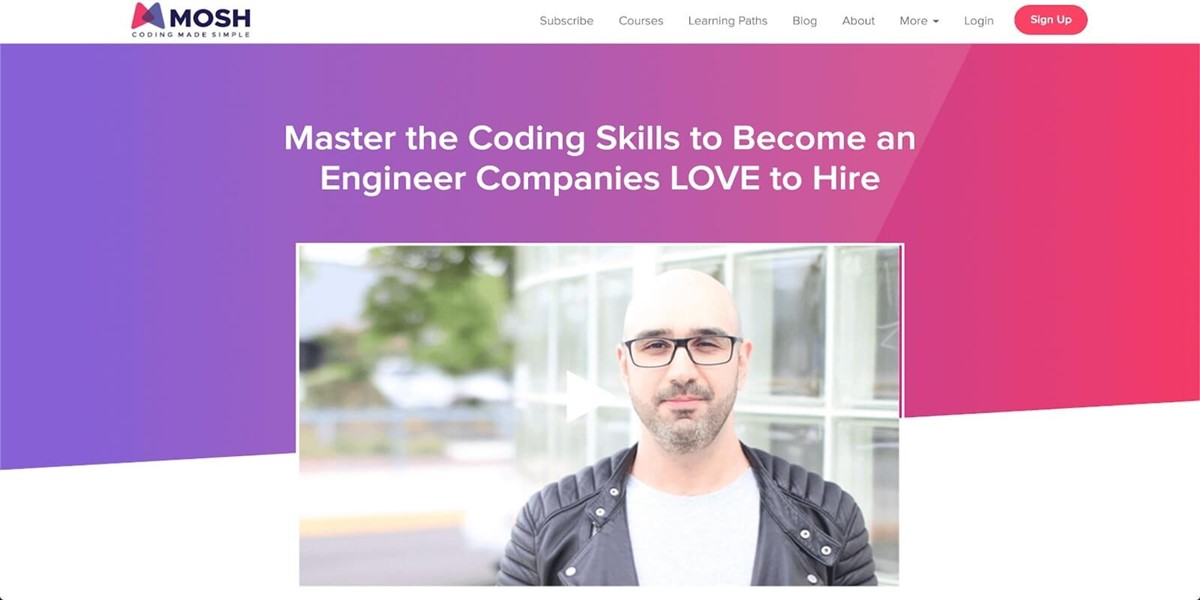 He creates video courses that teach beginners how to code and set up a store to sell them. These courses are completely online, people from anywhere can enroll.
It's one of those business ideas that can be executed with little money. All you need should be a camera (or your phone) and a computer (I'm assuming that you have already had the experience!!).
People want to learn new things to enrich their lives. If you can twist complicated skills and make them simple for beginners, you can teach anything at which you are skillful.
11. Remote English teacher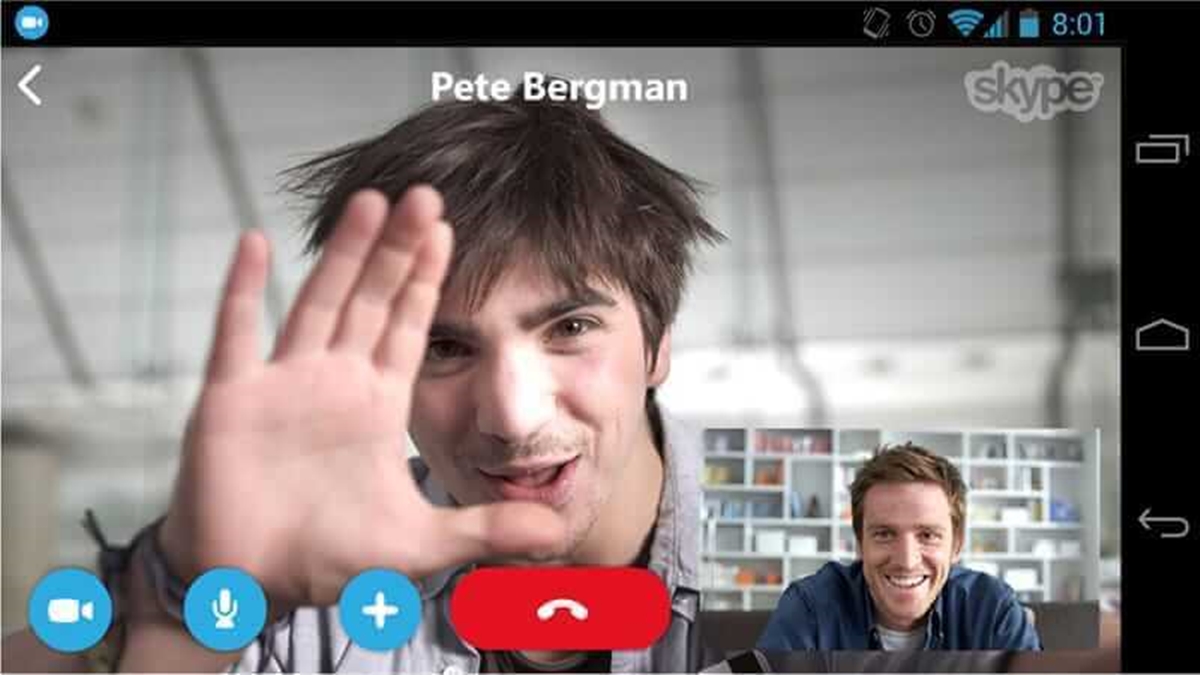 If you ever traveled to Asian countries like Vietnam, China or the Philippines, you would know how eager people, especially students, in these countries are to learn to speak English.
One of the most common obstacles that they stumble upon is they don't get to interact with native speakers to improve their speaking skills.
If you are a native English speaker and have teaching skills, you can establish yourself as an English teacher and offer personal courses to English learners in these Asian countries. If you can prove yourself, students will come in droves.
With Skype or Facetime, online tutoring is so much easier these days. In Vietnam, there are already platforms that connect English teachers with students, but the quality is not always ensured because too many teachers sign up and those platforms cannot make sure all of them have teaching skills.
So, quality is the pain point here, and if you can always have it taken care of, students are going to be happy to come and learn with you.
More on how to get started as an online English teacher here, you can learn how Emma Segev has been implementing this business idea.
12. Paper Flowers
If you are a flower lover, one thing you can do to make money is to make flowers from paper and open up a store.
This idea is not too expensive to try, you need to be very skillful at making paper flowers. There is always considerable demand for flowers, so time spent on learning this will definitely pay off.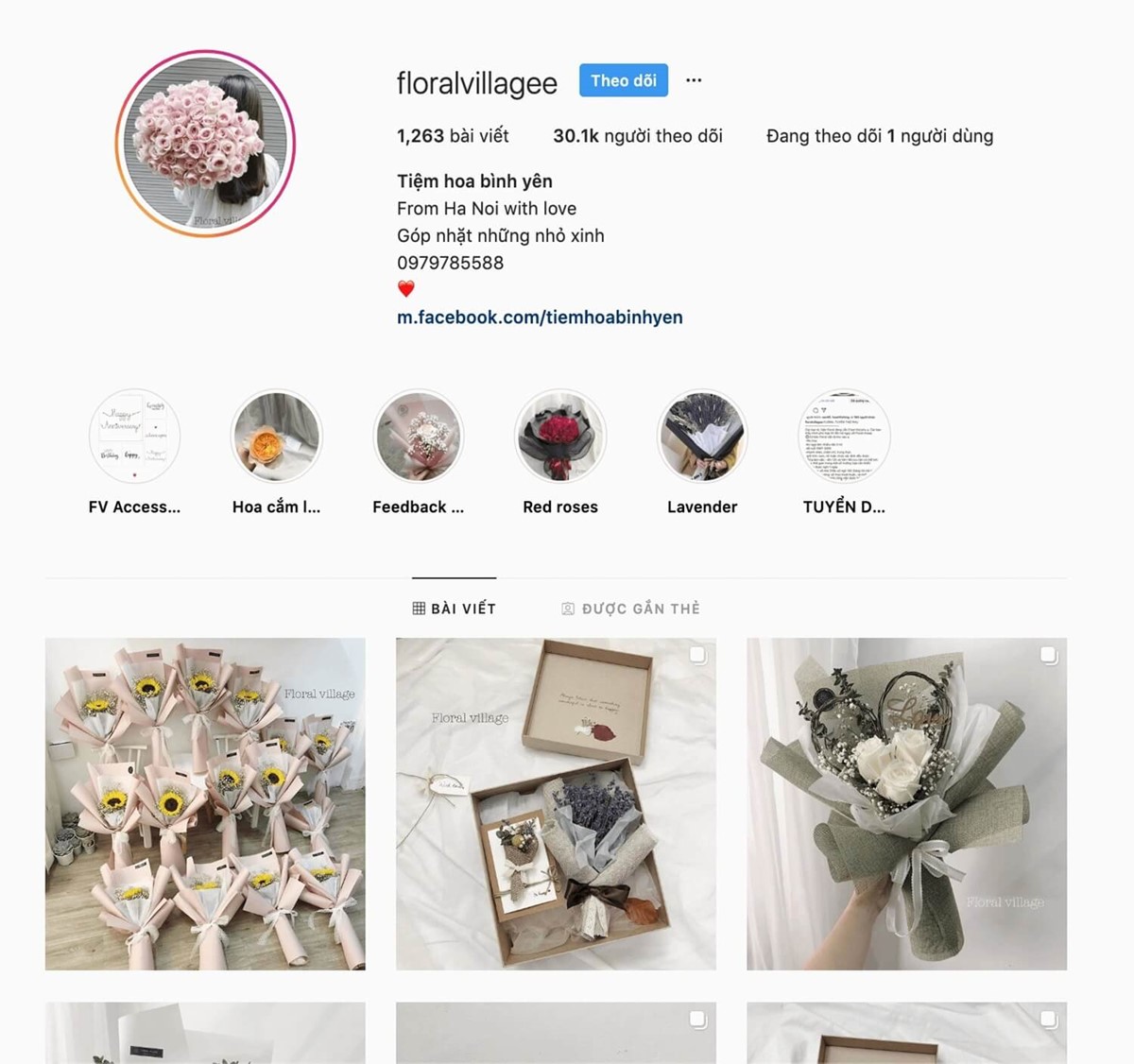 And if you're going to make paper flowers, make them attractive too, like what this store does.
13. Print-On-Demand products
You can sell printed T-shirts without having to do the printing, fulfillment and shipping. Yes, I'm not kidding. All you need to do is create what you want to print on your T-shirts, then there is someone who can handle the rest for you.
That someone is Printify. It has a collection of about 200 products that can be printed on (T-shirts, hoodies, mugs, and so on). The legwork here is customizing them with your own designs to create something original.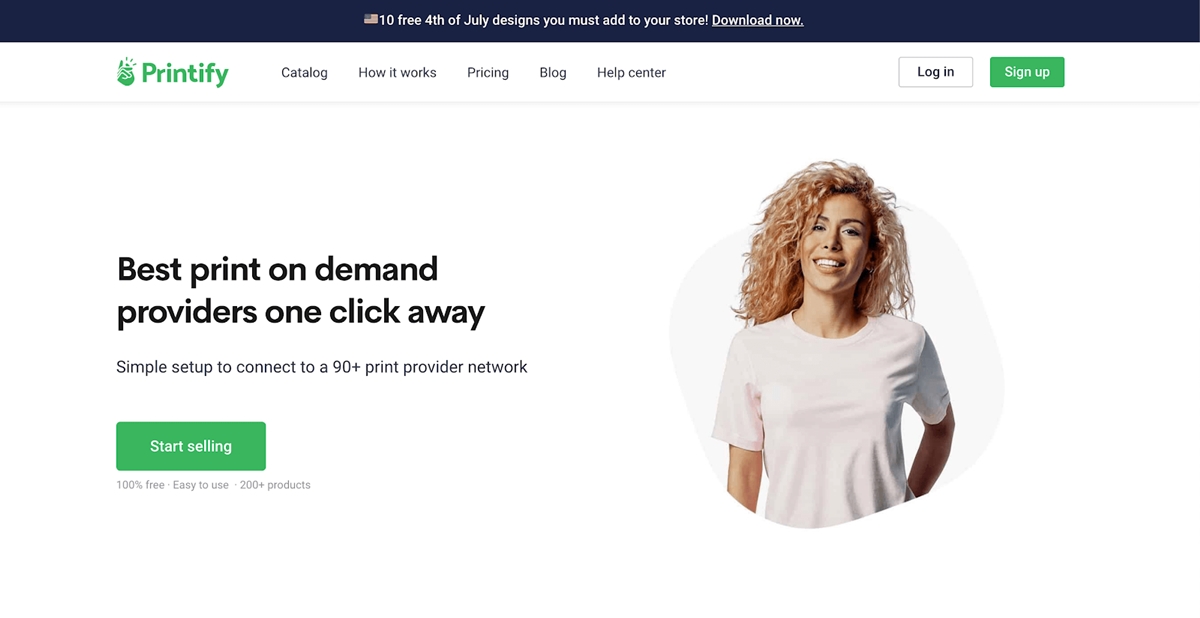 You can think up witty slogans for developers, or references that only cat owners can understand — if there's something that can resonate with a community, there's a potential print-on-demand business you can start.
The con of a print-on-demand business is you're paying per-product, and therefore the base price per unit will be much higher than if you were to order in large quantities. In other words, your margin will be quite stiff.
But the pro is that the initial investment will be small, and if a certain design/concept doesn't sell, you will not lose anything because you do not keep any inventory of them.
Even if you're not a designer, you can find a designer to work with using freelance sites like Fiverr.com.
Crazy Dog Shirts and Nasty Lifestyle are print-on-demand T-shirt stores that you can have a look at and see how this business looks like.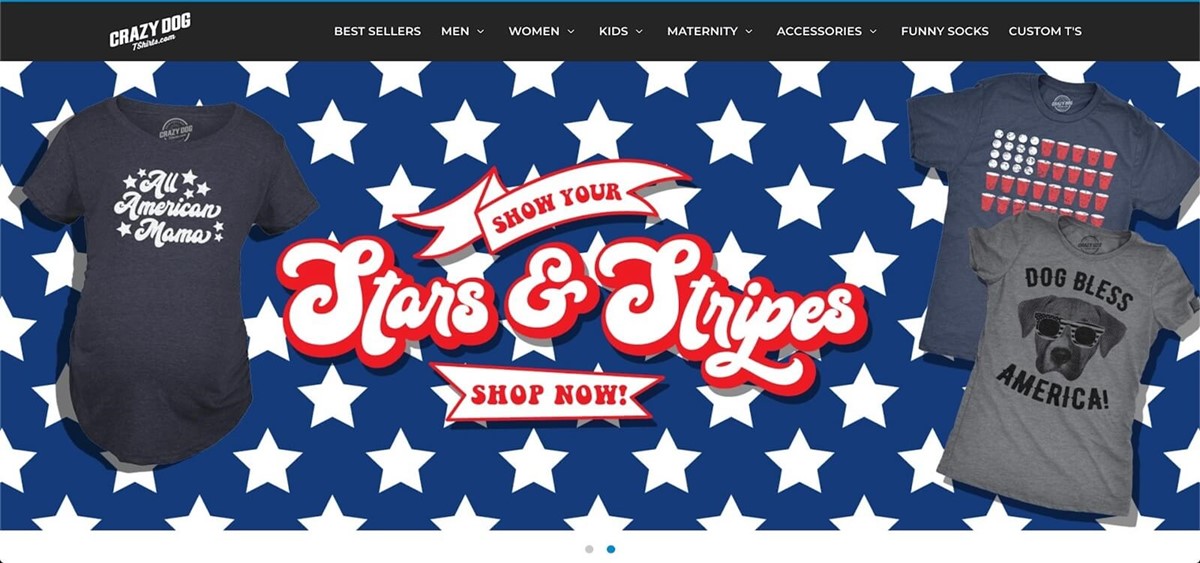 14. Homemade Candles
Why homemade candles?
Because they are a popular essential home decor item.
There is always a market for this category; your customer can be homeowners, hotel decorators, spas, anyone who wants to make their space more attractive and elegant.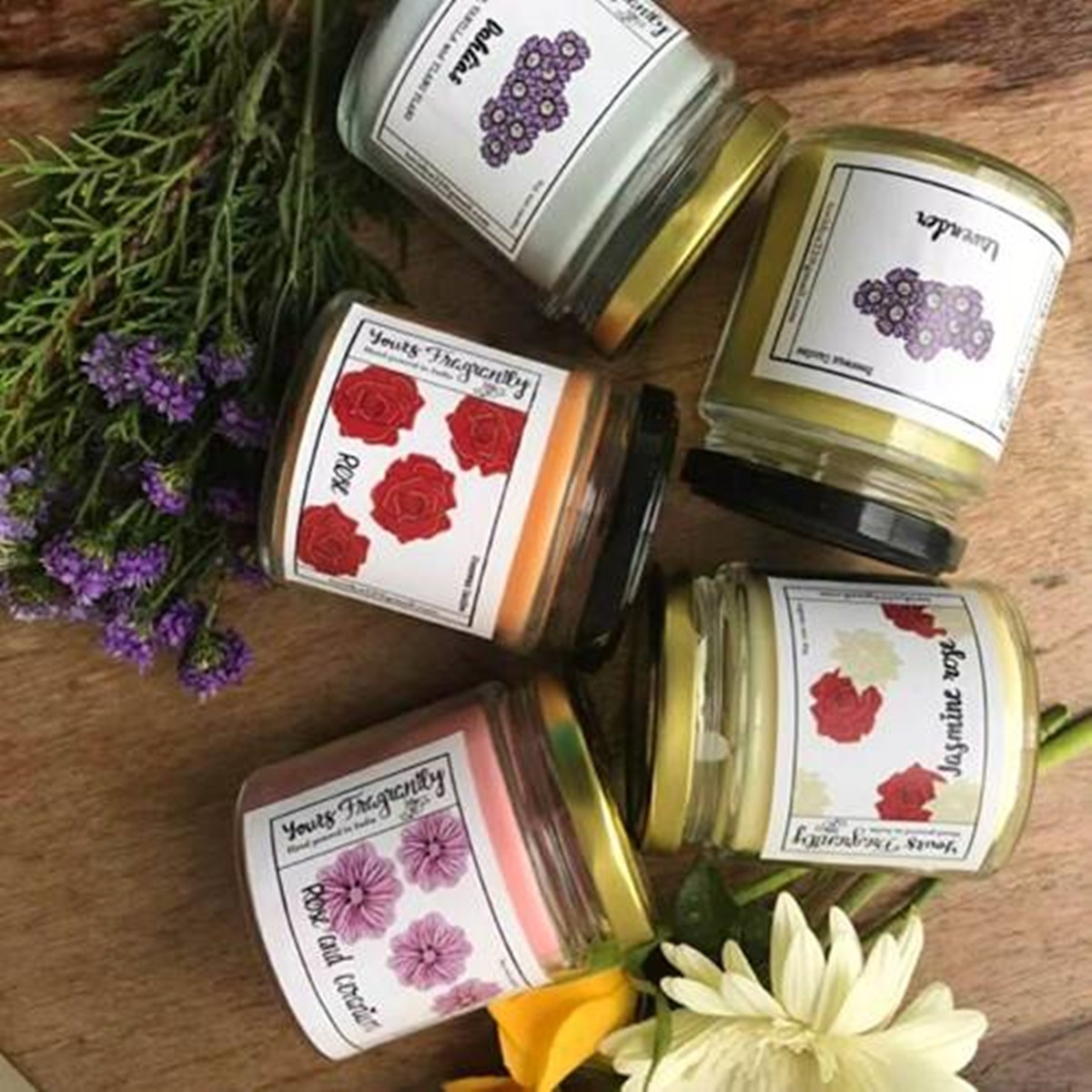 Also, homemade candles cost little to make, so this business requires little cash upfront to start.
And even newbies can create homemade candles because the base recipe for basic candles is easy to follow.
Whether or not you can scale big with this idea depends, but for a starter, learning how to make and sell homemade candles is a skill that can provide yourself a stable income stream.
You can have a look at Frost Beard Studio and learn more; this guy is a professional candle crafter. :)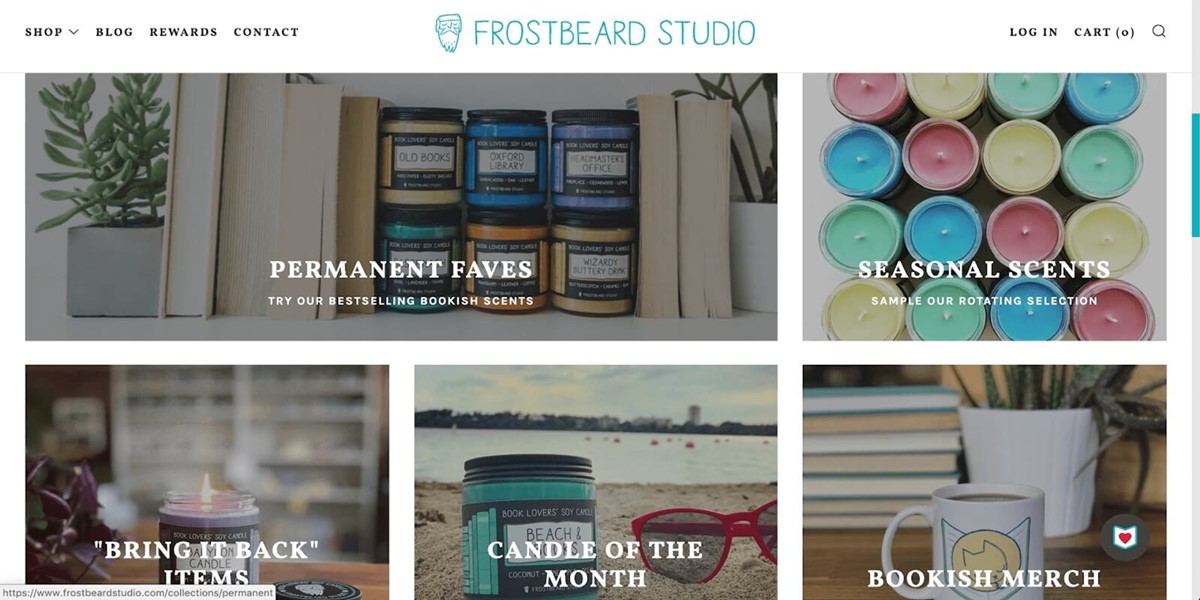 15. Homemade Chocolates
Another popular product that can be made at home.
Don't we all love chocolate? Chocolate makes us feel great. It arouses our passions and tempts our senses.
This idea is also simple to start off with; there are a whole lot of chocolate recipes available on the Internet, you just have to try and find the best taste (and give it an attractive package too).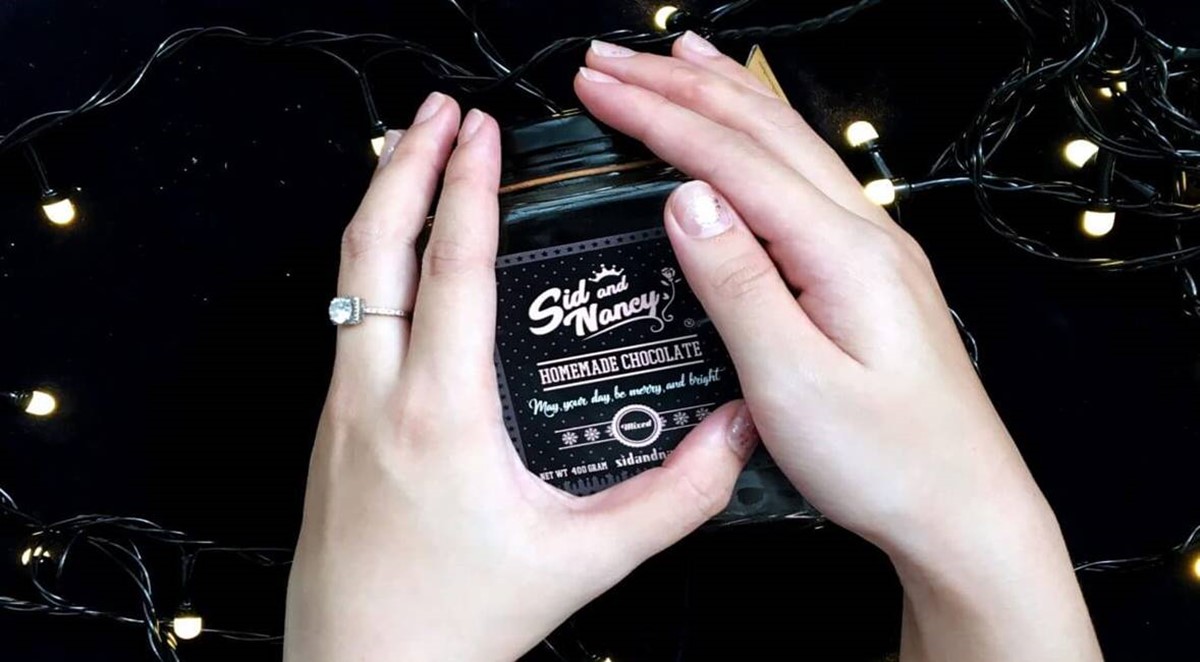 Making homemade chocolate does not necessarily require expensive big machinery, but these are what you're going to need (heavy molds, a good thermometer, a roaster, a melange and well, your brain).
You can start by searching for "homemade chocolate tutorials" on Google and Youtube.
There are a lot of online homemade chocolate stores you can find on Google to learn from.
Raymer is one of them :)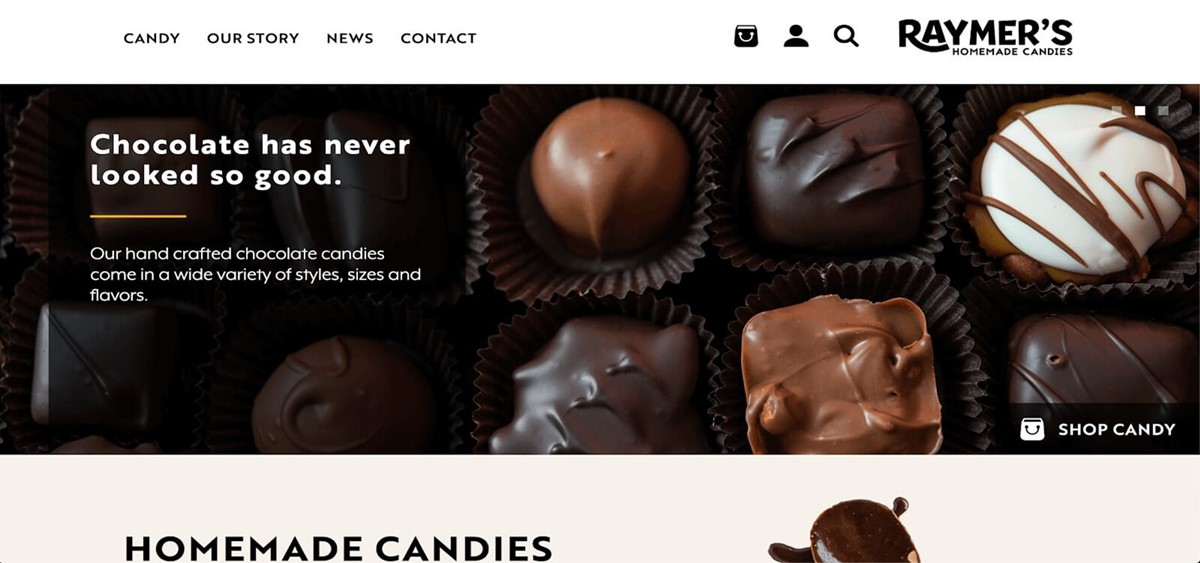 16. Women Handmade Jewelry (Dropshipping)
If you are a fashion enthusiast, this idea can be for you.
Handmade jewelry is widely loved and easier to sell because they don't cost big dollars and almost every woman wants one or two pieces of jewelry to make their outfit complete.
A quick search for "handmade jewelry dropshippers" will give you a list of drop-shippers to consider working with.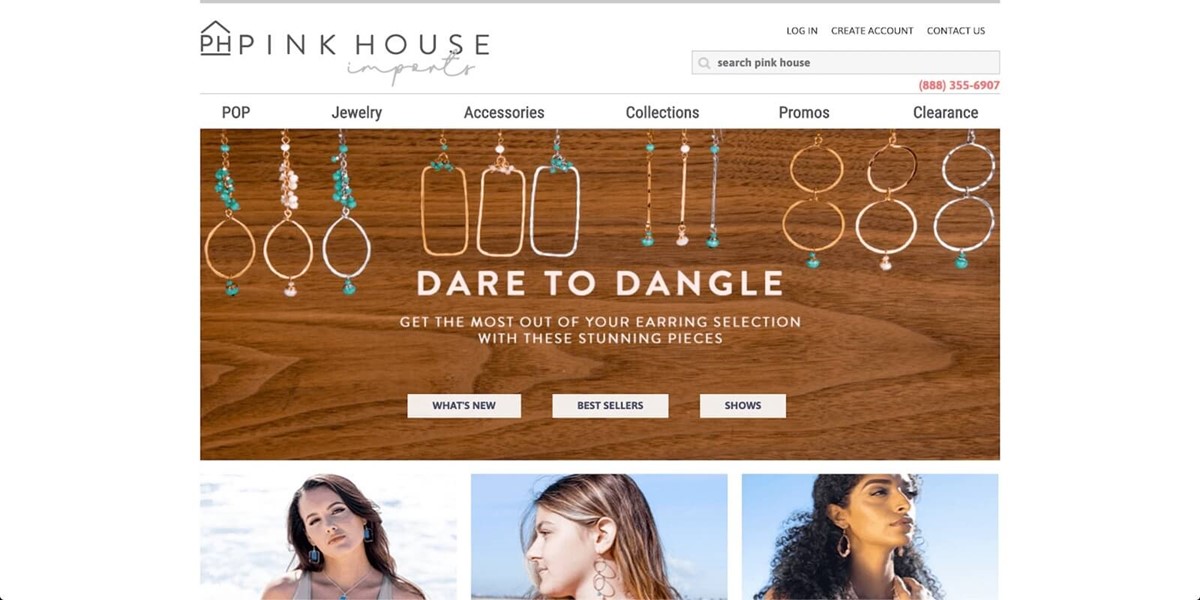 This idea is absolutely affordable for any low-budget entrepreneur. All you need to do is reach out to the dropshipper to establish a relationship. Then, set up an attractive online store and drive traffic to it through Instagram/Facebook advertising.
At $29/month, you can already build a beautiful website to bring this idea to life with Shopify.
17. Private label bamboo toothbrushes
The trend of going eco-friendly to protect the environment has been growing fast. Why not be a part of that trend and bring eco-friendly products to the market?
Most modern toothbrushes are made of plastic, and after worn off they will be disposed into the environment and be there for like hundreds of years.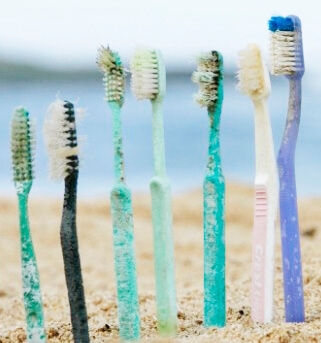 Bamboo, instead, is degradable and so toothbrushes made of this material will do no harm to our environment.
Based on this idea, you can start your own store selling bamboo toothbrushes under your own brand, like what The Bam & Boo does.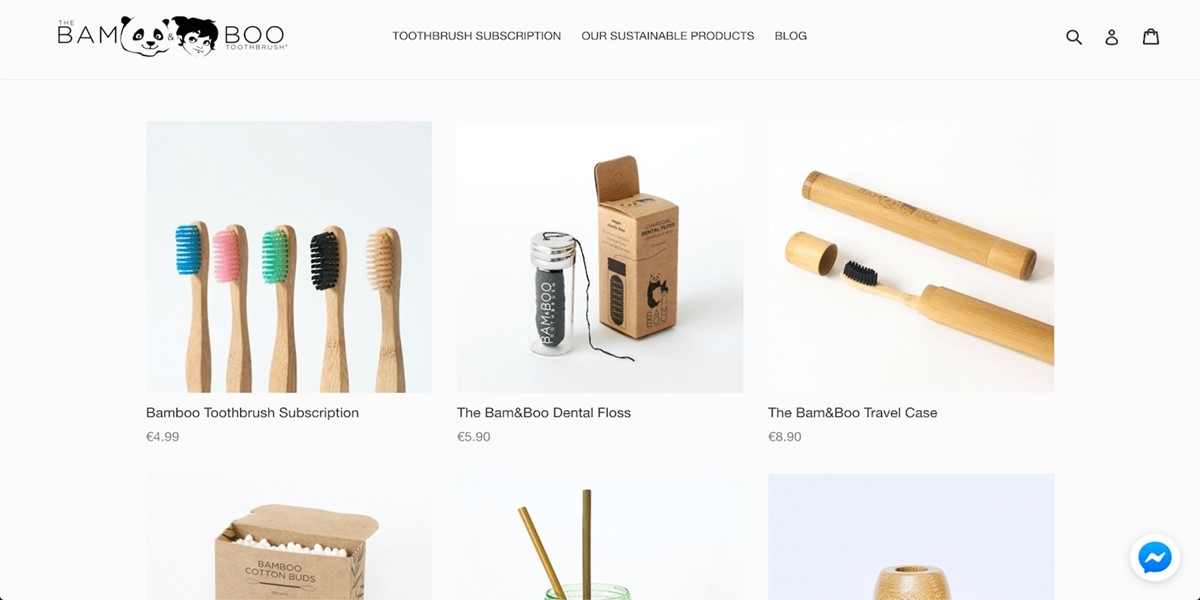 And you don't have to just sell bamboo toothbrushes, there are other bamboo products that can be sold too, like chopsticks or utensils; all of them sold under your brand.
There are a lot of suppliers who provide white-labeling for bamboo products, you can find on Alibaba.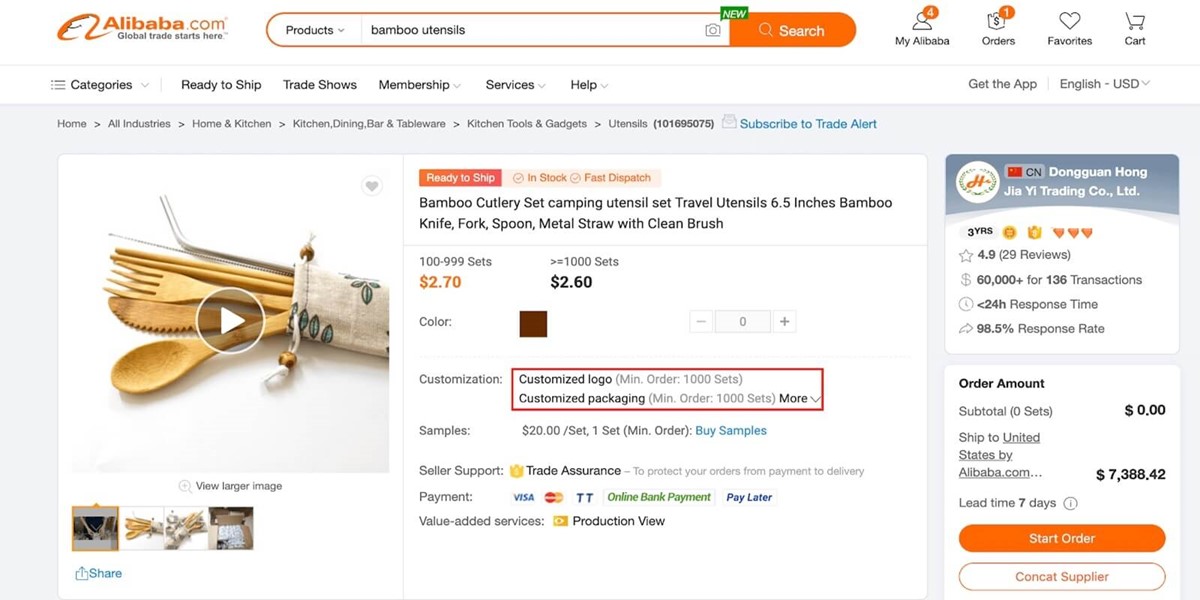 Give this idea a try and join the global environmental protection campaign. :)
18. Organic Food
More and more people are becoming aware of the importance of having a healthy lifestyle and making the shift to organically produced food. This is the food that is produced by local, small farmers.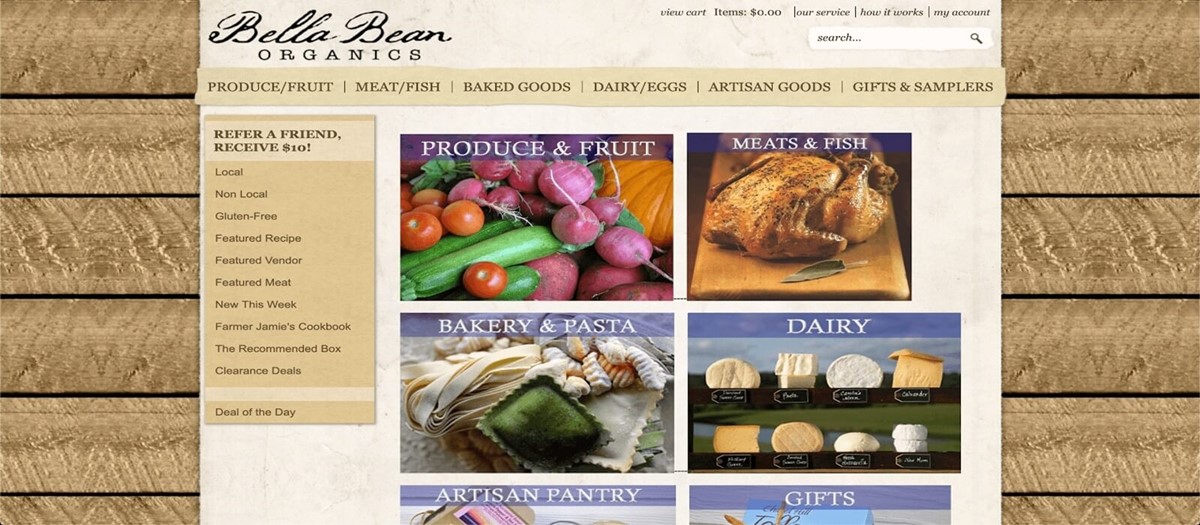 As not everyone has a store close to their houses to buy organic foods, you can take this opportunity, source organic food from local farmers, and offer the service of delivering them to customers' doorstep. It's also a type of product that is very easy to do marketing.
This is what Bella Bean Organics does.
19. Rent high-end fashion:
Fashionistas love high-end clothing, however, not all of them have the budget to afford it.
You can offer them an opportunity to try out high-end clothing by lending it to them.
What you need to do is keep an inventory of high-end fashion, and let customers rent it for a weekly/monthly basis.
This will allow your customers to refresh their wardrobe every month without throwing off anything.
You can refer to Le Tote and learn more about this business model.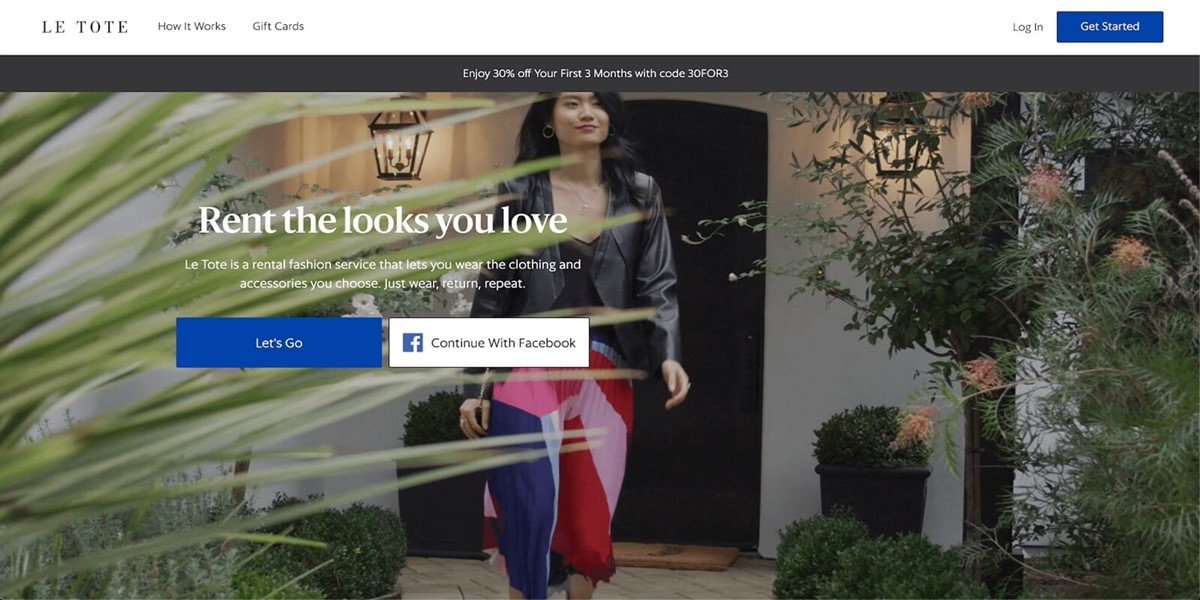 20. HIIT equipment (dropshipping)
People are trying to make time to exercise so they can stay well and healthy.
Not everyone can make time to go to the gym every day, so they go for HIIT exercises right at their home. With a whole lot of HIIT exercise videos on Youtube, this option has been very popular.
Those who exercise at home need to equip themselves with their own equipment that some HIIT exercises require like jump ropes, medicine balls and mats.
You can satisfy this demand by dropshipping workout equipment to these people's doorstep.
What you're going to need to do is partnering with a supplier of workout equipment that you can find locally or on Alibaba.
You can check out myhiitgear and learn from what they are doing.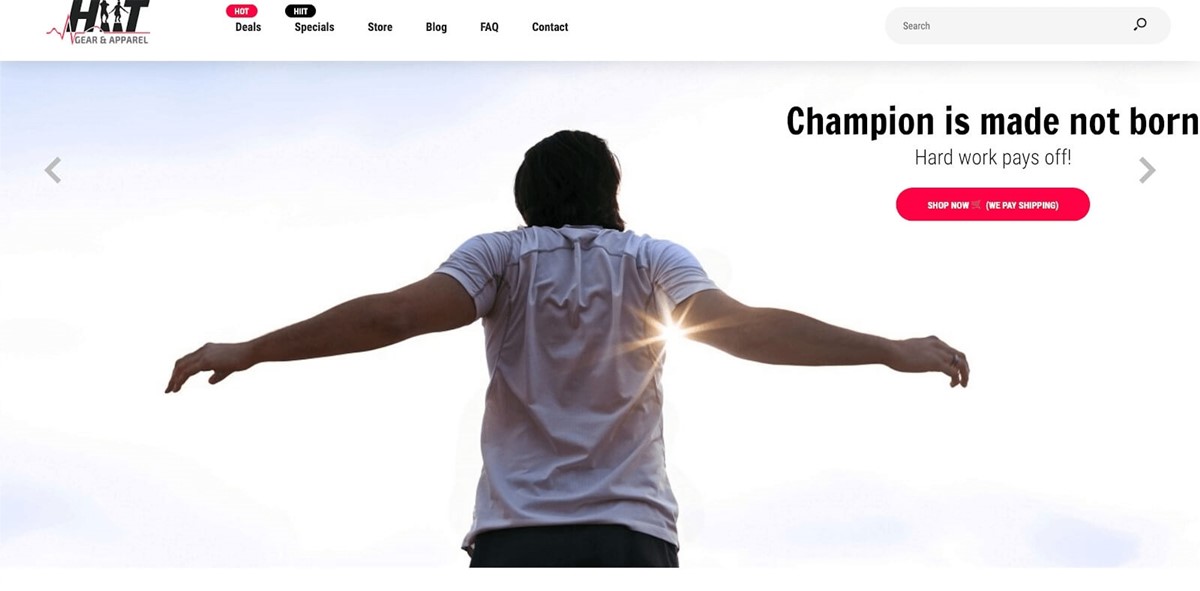 Conclusion
So, these are 20 practically proven business ideas that you can check out and get some lessons from their successful examples. I hope that these ideas can give you a good reference while creating your own business plan. As an entrepreneur, there will be many other things that you'll have to consider, from manufacturing, marketing to shipping. Fortunately, we have covered many of those topics in our articles for entrepreneurs, be sure to check them out!
---
CEO and Founder of Avada. Pursueing a simple and healthy lifestyle. A friend, a husband and a dad of four children, a trainer and an influencer wannabe. He is a big fan of sports and travel, also.
New Posts
Stay in the know
Get special offers on the latest news from AVADA.