7 Best Online Store Builders To Quickly Start Your Business
"Time is money", and with an online business, that cannot be truer. Just look at Jibo, the dancing robot that crowdfunded 3.6 million $ just to fail because of slow production and introduction to the market.
You don't want that. Once started a business, what you want is to bring your wonderful products quickest as possible to prospects, with all the joy that they can provide. And the best way to do that? A well-running website.
Related Articles:
That is why we put together a list of the best online store builders available, so you can easily set-up your business, and start attracting potential customers to your site like a piece of delicious cake. Let's get started!
What is an online store builder?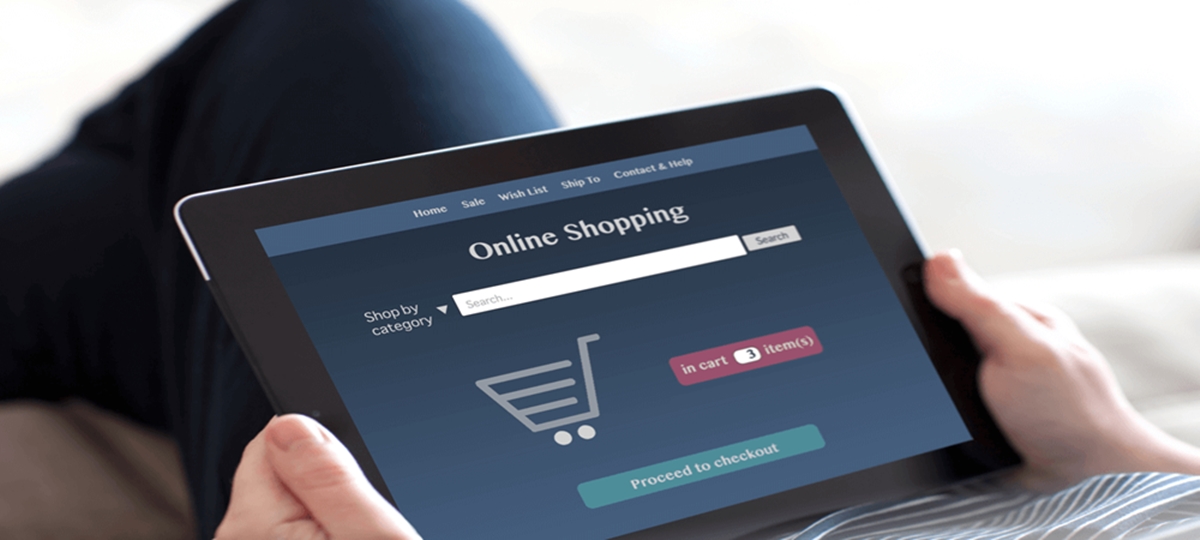 An online store builder or an e-commerce site builder is a program that lets you build, customize, and run an online store. A complete online store solution should come with the tools for the entire process: hosting, design, pricing and payment options, marketing tools and reports.
You can usually use online store builders without knowledge of coding or website making. They will offer you the famous drag-and-drop design for your utmost convenience. And even a great customer support line is ready to help you with anything. If you're looking for creating a blog, you should find the best web builder reviews to make an informed decision, explore the options available to find the perfect fit for your needs.
The pros and cons of online store builders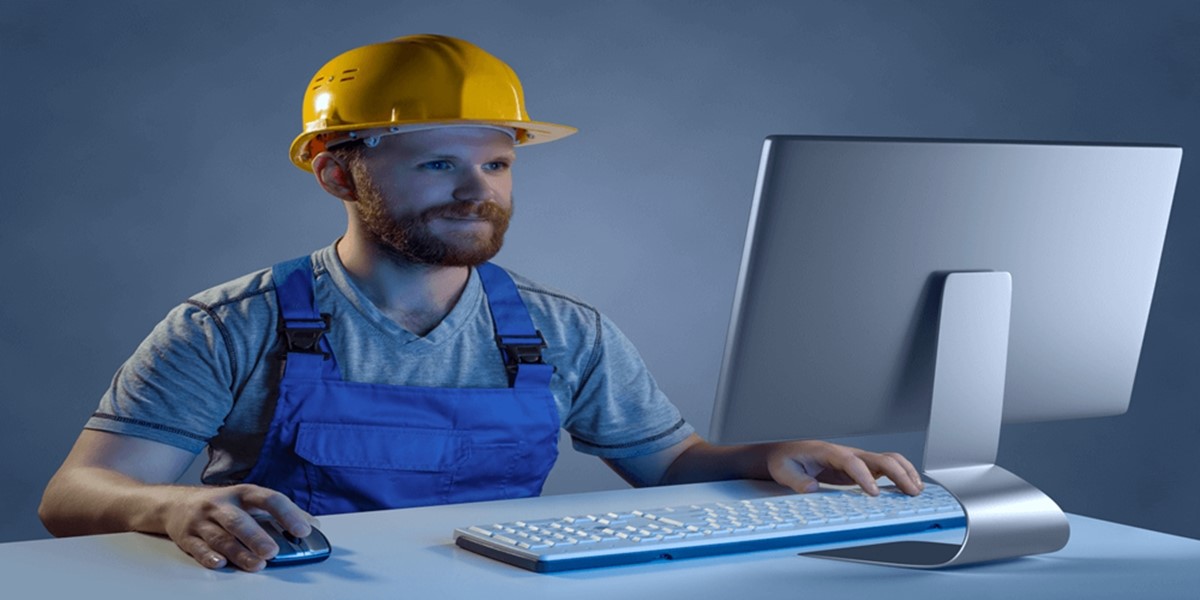 Online store builders are like magic wands, you just need to point at a place, say what you want, and an amazing interface would magically appear. Great as that, there are still a few minus points of online store builders to be noticed.
Pros: Advantages of using an online store builder:
No coding required – Create and edit your online store easily using a drag-and-drop editor. In comparison, you need advanced web development skills to build an online store from scratch using open-source solutions (i.e. PrestaShop or Magento).
Ready-made, beautifully designed storefront (see best 30+ eCommerce website templates here).
Get protected with built-in security features and shared SSL certificates.
Grow your business on multiple channels and platforms easily (Facebook, Instagram, Pinterest, Amazon, etc.).
Easily get paid in various currencies via multiple payment gateways.
Some store builders allow you to manage both online and offline sales at one place (i.e. Shopify Pos).
On-going website support (including security and software upgrades) at no additional costs.
Cons: Disadvantages of using an online store builder:
Price – Most online store builders are freemium, which means you get the basic features for free, but more advanced choices require payment.
Lowering your business margin – Some online store builders charge a transaction fee per sale (i.e. Shopify charge 0.5%).
Some online store builders come with SEO issues (URL structure, .htaccess access, etc.) that you can't fix.
The life and death of your store depend on the platform. If the platform goes out of business, so does your store.
7 best online store builders right now
With pros and cons in perspective, let's begin looking through some of the hottest names in online store builders nowadays.
Shopify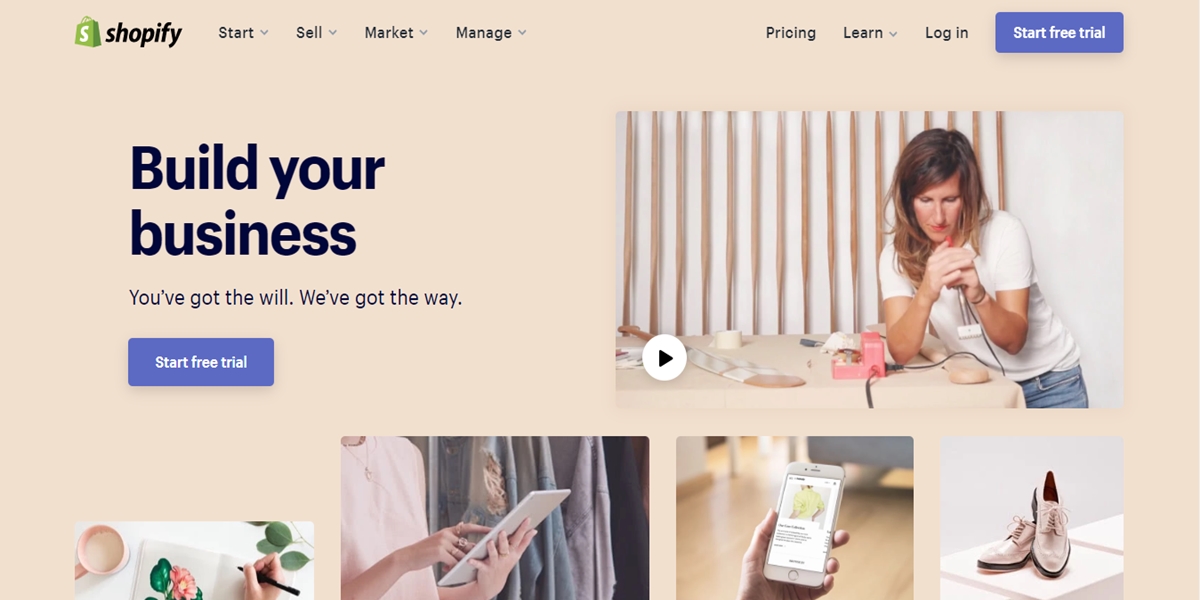 Shopify is probably the most famous one-stop solution for business owners who want to be able to run an eCommerce store on their websites. Much like other site builders that allow you to build your site exactly the way you want it, Shopify gives you access to its online store builder.
You can use the provided templates to save yourself some time, or you can put everything together from scratch. Over 800,000 online stores run on Shopify because of its dependability and countless features, some of which include SEO and marketing resources, secure shopping carts, and mobile device compatibility.
Why you will love it
100+ professional templates for eCommerce websites (free & premium)
Over 1200 apps
Template customization that's easy to use
Great flexibility on website design
100+ payment gateways
Tons of features and benefits for the Shopping Cart plugin
Unlimited bandwidth and web hosting
Tons of SEO features
An enormous Shopify community
Shopify Apps that provide great plugins
An all-in-one online store builder and web hosting solution
Shopify Lite ($9 Monthly): For people who sell on social media networks, in person, or on existing websites
Basic Shopify Plan ($99 Monthly): Everything that Lite offers plus the ability to create your own online store
Shopify ($105 monthly): Great for medium businesses or eCommerce stores that are starting to grow
Advanced Shopify ($399 monthly): Gives you advanced features that allow for scaling. Recommended for companies that are larger with revenues within $110,000 – $1,000,000
Shopify Plus (Negotiated pricing): For larger companies that are yielding more than 1 million in revenue. Pricing generally starts at about $2,000 per month
Suitable for
Serious eCommerce business owner who looks for the best jack-of-all-trades.
Wix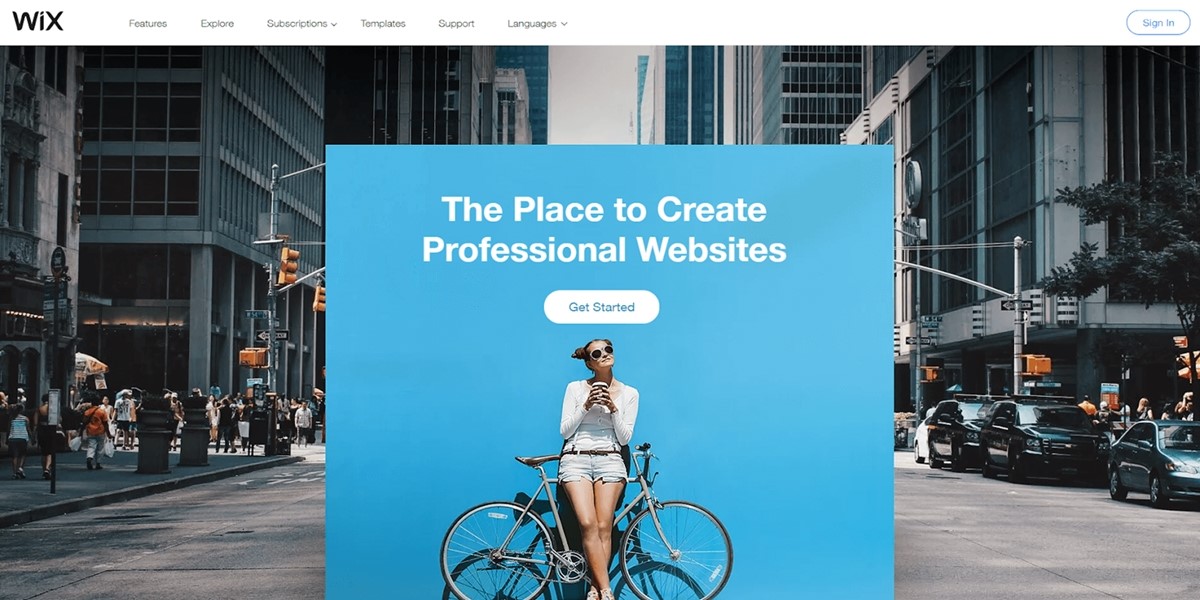 Wix has over 77 million users in 190 countries and they are continuing to grow at a fast rate. For businesses that are looking to start online e-commerce, Wix may be the fastest site to begin.
Wix offers a great web building solution for a ready-to-go website within minutes and is very friendly to those who have zero knowledge of building a website. From providing questions to automate the process, to choosing any details to mix your own style, you are sure in a helping hand.
Why you will love it
Set up a website super fast (no joke, probably 5 minutes)
Simple drag and drop to make your life easy when designing your site
Dedicated 24/7 to help you when needed
Optimized for your mobile users
Tons of templates to choose from that fit your needs and will catch your customers attention
Easily add blog features to your eCommerce website
Wix Pricing
Business Basic – (Month to month will be $28 monthly) – (Paid Yearly – Comes out to $23 Monthly) – (2 years paid – Comes out to $20 monthly) – (3 years paid – Comes out to $18 monthly)
Business Unlimited – (Month to month will be $33 monthly) – (Paid Yearly – Comes out to $27 Monthly) – (2 years paid – Comes out to $23.50 monthly) – (3 years paid – Comes out to $22 monthly)
Business VIP – (Month to month will be $56 monthly) – (Paid Yearly – Comes out to $49 Monthly) – (2 years paid – Comes out to $42 monthly) – (3 years paid – Comes out to $38.50 monthly)
Suitable for
Existing Wix users who wish to upgrade their website to become an online store.
WooCommerce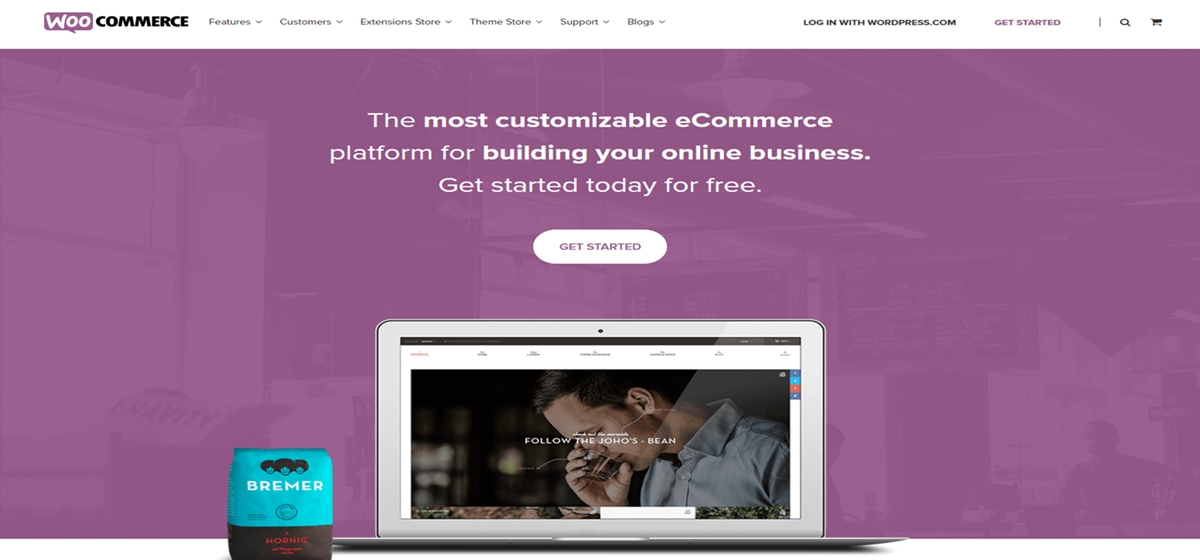 WooCommerce is one of the most popular e-commerce platforms worldwide due to the fact that it's built on the WordPress platform many people are familiar with. WooCommerce is an e-commerce platform that lets small and medium-sized businesses sell their services and products on a customizable online storefront.
As an open-source platform, WooCommerce gives users a lot of control over various aspects of running their business. It's also a great e-commerce software for businesses that have a higher volume of sales.
However, WooCommerce is a bit technical and of course, you need to use WordPress host to use. There used to be no direct line of support except the forum because of its open-source origin, but now there are all over the world.
Why you will love it
Modern and easy to design templates
WordPress content integration
Pre-installed payment gateways
Total control of the checkout process
Set default currency
Geo-location Support
Automatic taxes
Reduce page loading
Add/Manage high product volumes
Inventory management
Shipping calculations and flexible shipping destinations
WooCommerce pricing
WooCommerce itself is free and available right on Wordpress. But a domain name (about $12/year), and a hosting service is needed ($5-$25 monthly). WooCommerce can have additional costs like a theme (~$59), plugins & extensions (from $25 each) and developer fees ($20-$150/hour).
Of course, you may not need all these features, but it will give you an idea of how much you should consider.
Suitable for
Wordpress users who want to take their shop to a bigger level at a considerable price.
Squarespace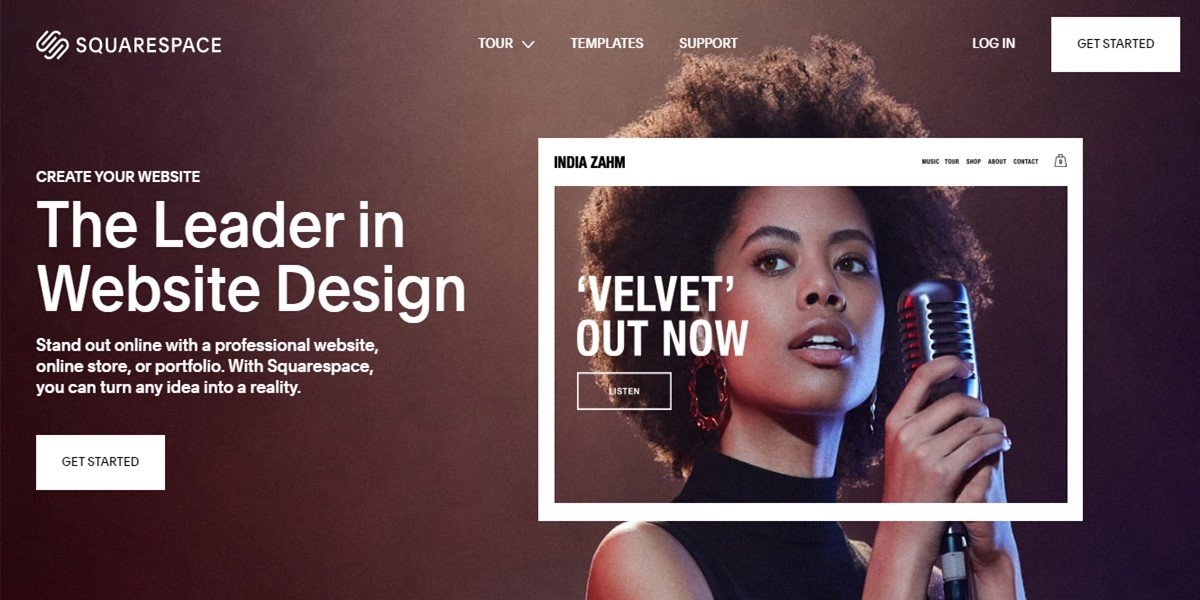 Squarespace has been providing one-stop website building services since 2004. They are about as non-techy as it gets, providing users with easily accessible templates and design options. The platform can put out some really sleek looking websites (I mean just look at their website!)
Whether you are a first-timer or already run a successful brand, to have your online presence fully organized, Squarespace is here to offer you its tools, services, and personal support. Oh, and there are many celebrities on the site to inspire you too.
Why you will love it
Strong Branding Capabilities and Visuals
No transaction fees
24/7 email support
SSL security included
Customer reward features like coupons
Full Blogging Capabilities
Easy Search Engine Optimization
Free Domains
Analytics data
Email campaigns
Squarespace Pricing
Personal Plan: $12/month, free custom domain, unlimited bandwidth, SEO features
Business Plan: $18/month, free plus e-commerce features, 3% transaction fee
Basic: $26/month, Business plan plus customer account, 0% transaction fee
Advanced: $40/month, Basic plus abandoned cart recovery, 0% transaction fee
Suitable for
Stylish online store with few products and want to boost the branding "feel" more than just selling with great designs. If you lean toward selling a lot of products, other solutions are better.
Volusion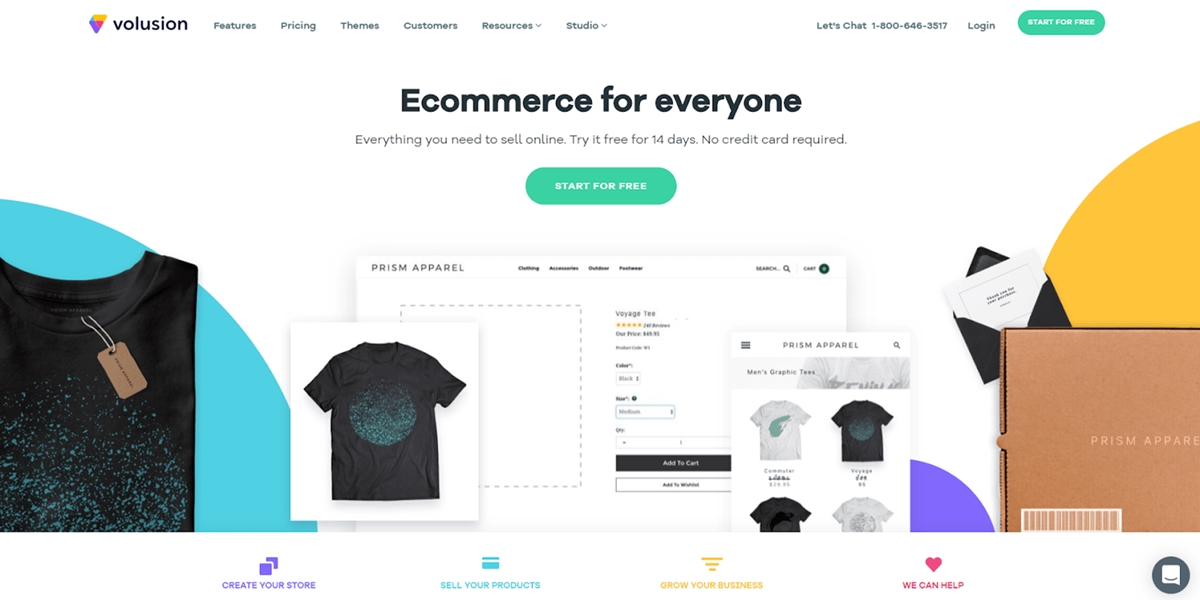 Volusion has grown a lot in recent years and it became one of the most popular eCommerce platform providers and store builder tools. It is a cloud-based e-commerce platform that has all the most important features and functions you might need to develop the best possible web store.
The software that Volusion has allows you to create your online store without too much hassle and it is very user-friendly. However, it isn't as easy to use as some other builder tools, so you will have to go through a guide that you can find on your dashboard.
Volusion has many useful features and integration with Amazon and eBay definitely stands out. And they provide constant support, at any time of day or night, and you can contact them via phone, or email. You can also talk with them on the online chat they have set up for their clients.
Why you will love it
70+ apps and 40+ themes
Live chat 24/7
Zero transaction fee
Simple SEO Features To Help You Rank Better
One Page Check Out Feature To Make It Easy For Your Customers
Auto-Generated Site Map
Email Marketing Tools
All famous payment methods accepted
Volusion Pricing
Personal: $29/month, 100 products, 1 staff
Professional: $79/month, 5000 products, 5 staffs
Business: $299/month, unlimited products, 15 staffs -Prime: Custom, unlimited products, unlimited staffs
Suitable for
A small or individual seller who wants to simplify the selling process.
Weebly (Free & Paid)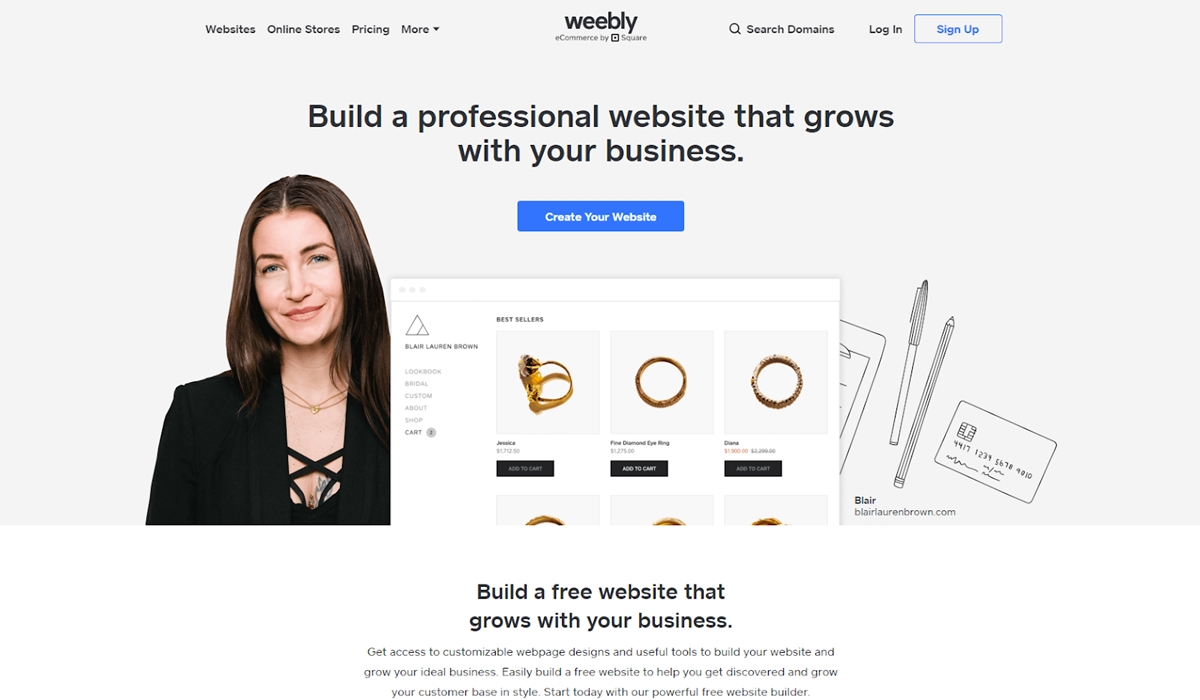 If you are looking to start selling online, Weebly for sure brings the epic quality. The entire process of establishing the required eCommerce page with Weebly will take you barely any time.
Weebly promises ease of use and customization through their professional eCommerce tools that are all in one place and intended for entrepreneurs like you. From countless stunning ready-to-use layouts to powerful design tools and all in between, Weebly is here to please. In addition, you can also control your website using Weebly's mobile app and have access on the go as well.
Why you will love it
270+ apps and 50+ themes
Award-winning support
Ecommerce marketing tool all in one
Payment processing available in 35+ countries
Shipping & tax calculator
Complete mobile store checkout
Weebly pricing
Free
Starter – $8/Monthly
Pro – $12/Monthly
Business – $25/Monthly
Performance – $38/Monthly
Suitable for
Users who want a simple online store on their website.
BigCommerce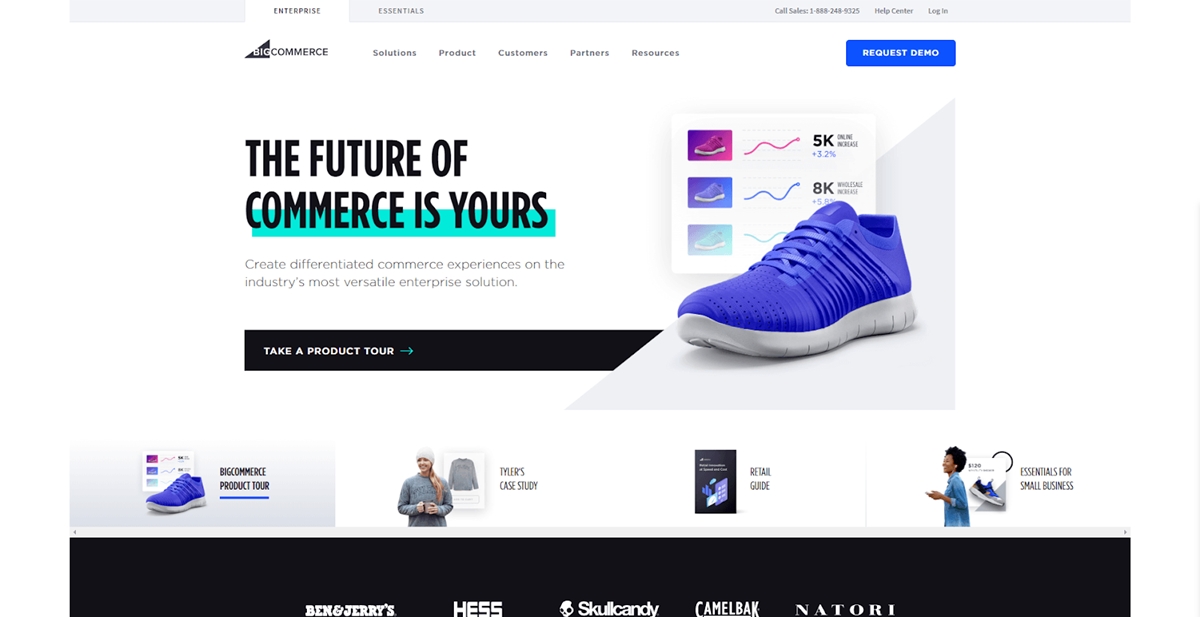 With that many great names listed, BigCommercestill holds high rank as a trustworthy online store builder. With more than 100.000 stores on site, BigCommerce is one of the most popular and fastest-growing platforms.
A big advantage of BigCommerce is scalability. That means that you can use BigCommerce regardless of the size of your online store. Also, if your business grows with time, you can always scale up the features that you perhaps didn't need when you started out.
BigCommerce doesn't offer a free plan like some other store builders, but they do offer a 15-day trial. And they don't charge any transaction fees, which is very important for people that are just starting out.
Why you will love it
Great SEO Tools (Helps you get found on search engines easier)
Unlimited products and bandwidth
Marketing Tools To Make You A Marketing Genius
Tons Of Product Configurations
Analytic Tools To Help You Analyze Data
Top-Notch Security
470 apps and 110+ themes
Zero transaction fee
60+ Payment Gateways
Bigcommerce Pricing Plans
Standard Pricing – $29.95 Monthly
Plus Pricing – $79.95 Monthly – $71.95 if paid annual a month break down
Pro Pricing – $249.95 Monthly – $224.95 if paid annual a month break down
Suitable for Online stores of all sizes based on revenue. Also, looking for alternatives to Shopify.
Examples of great online stores
Now let's see some great stores that you can learn from, and of course, they were all made out of the magic online store builders. Check them out!
Qüero
Our first example is a shop for hand-made shoes from Spain called Qüero. Sports a nice, elegant design with the shopping cart right on the front page. Looking into the code, it quickly becomes obvious that WooCommerce is the force behind this shop and its theme a derivative of the Super Hijinksified starter theme by Wordpress. Well done.
Harper Wilde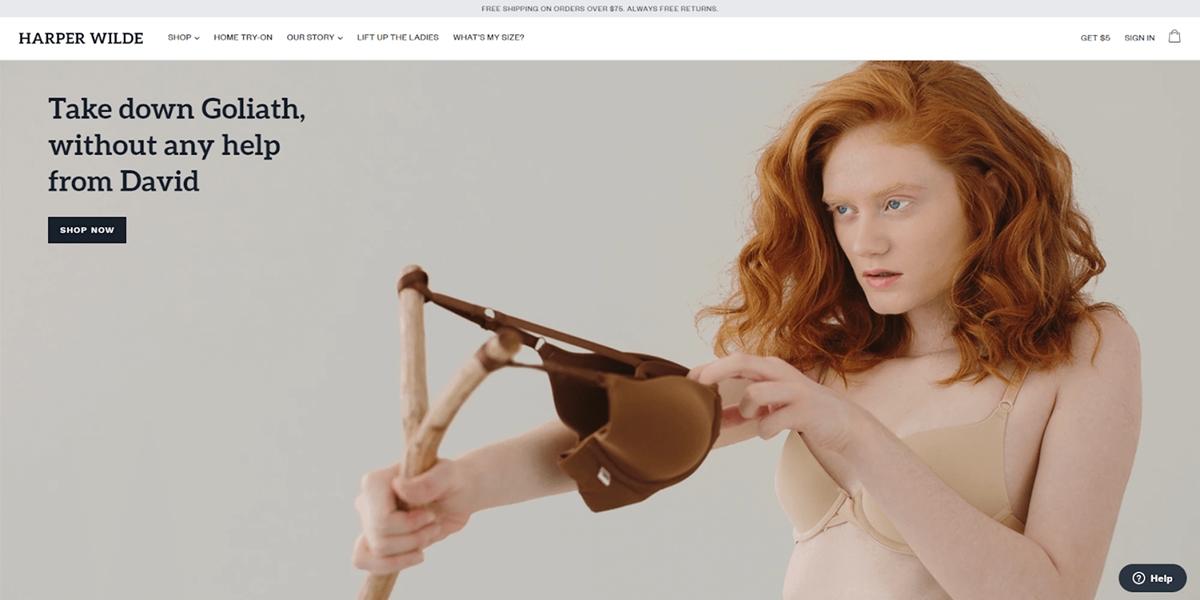 Harper Wilde is a bra shop that is run by women and has focused on what women really need in a bra. Backed by plenty of research, and a drive to improve the lingerie industry as a whole. They used Shopify to make their powerful store visible.
Trends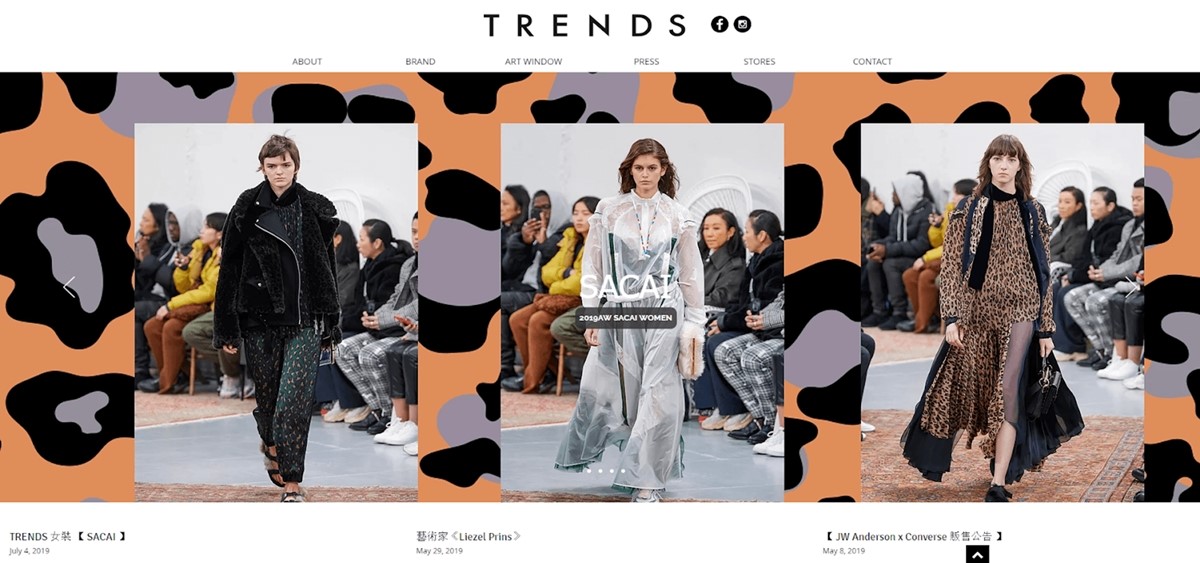 Fashion organization based in Taiwan Trends decided to use Wix to showcase their urban styles from a variety of different brands for both men and women. They merge fashion with art provides a fresh experience for their shoppers, right from the website.
Fighting Eel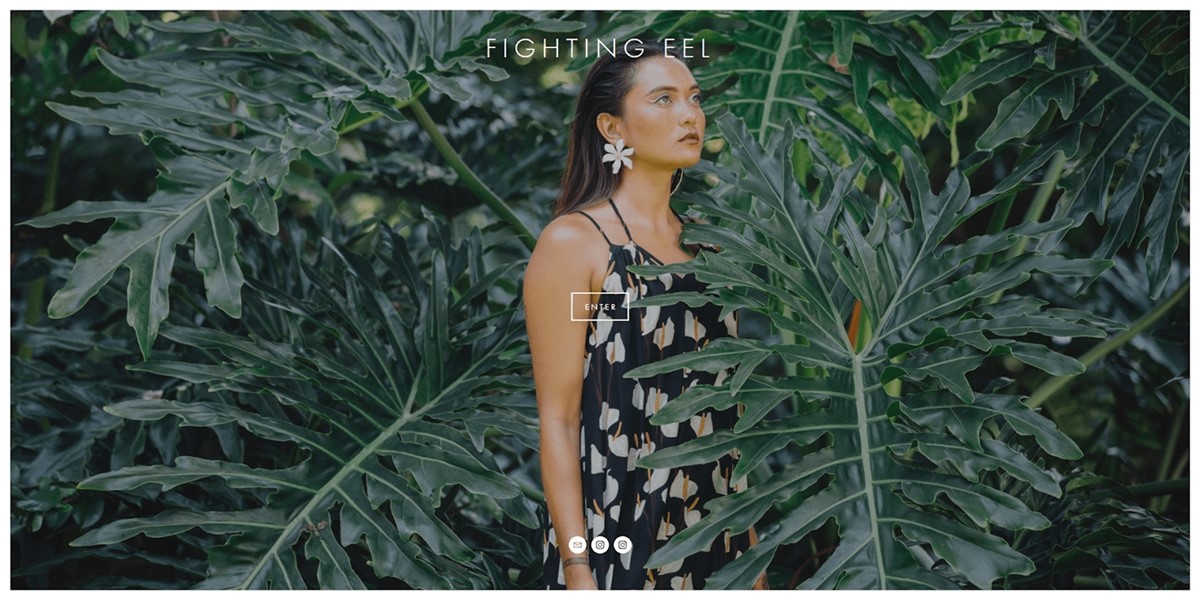 Squarespace always suits with minimal and breathtaking design, and Fighting Eel is no exception. They are a fashion retailer located in Hawaii. Their collections feel feminine, easy and suitable for the stylish woman that spends her day in the sun.
Further Reading: 35+ Best Shopify Store Examples for Inspiration
Tips on building your online store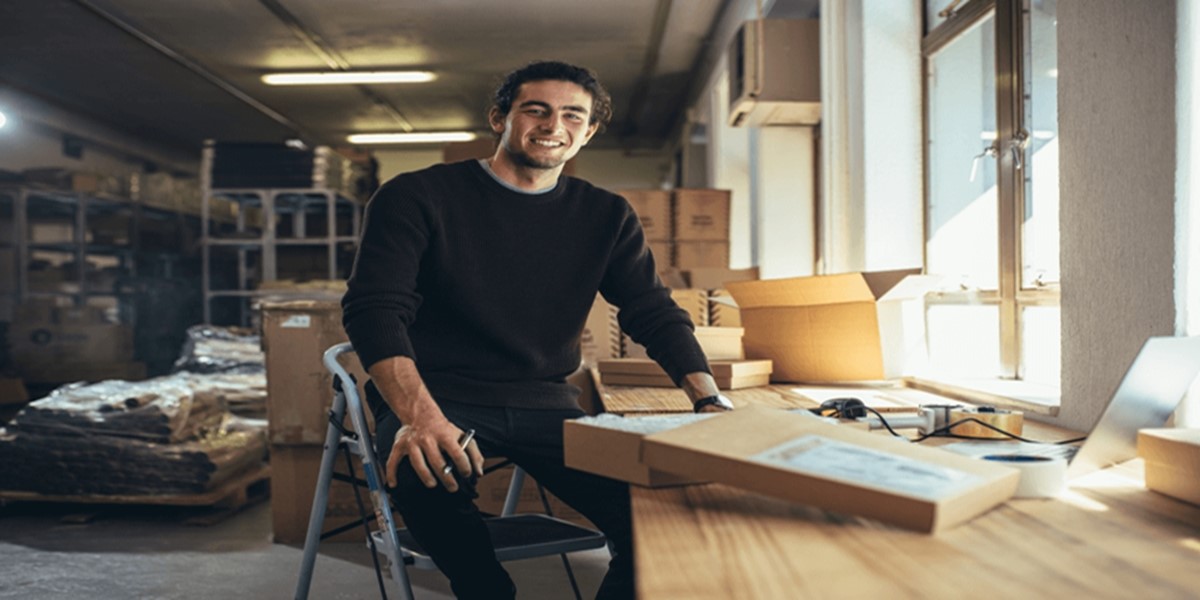 Seeing all of those wonderful online stores, you must feel really motivated to get your business on the web as soon as possible. But wait, let us give you some tips on using online store builders to achieve the best result.
Know your business
As we mention with each platform, there are stores that are more suitable than others. But you are the one to decide which suits you the most. So try a few out and know that there is always help for your online business journey.
Adjust your budget
Your budget will decide what you can afford to get. If you have a bigger budget, you can get a bigger car. The same applies to online stores and eCommerce options. A bigger budget will definitely get you more interesting platforms that offer more built-in features. The affordable ones, on the other hand, will be more simple and straightforward.
User-friendliness is essential
When looking for an online store builder, you need to understand the difference between something working and something being user-friendly. Certain builders will focus on design over features or vice versa. Since we are focusing on being quick, you might want a simple design over obscure features.
The basic features
A good online store builder should offer the basic features that you would need for an eCommerce site, such as SSL certificates, card recovery, and transaction plugins. Some will offer more features and plugins. If they ask for more purchases with any of these, consider using that builder site.
An offline sale/inventory
With eCommerce platforms, you'll be able to manage your orders and inventory. Some platforms, however, will allow you to sync it with your offline sales as well. You can even use some as an offline ordering system so that your inventory/payment can seamlessly work between online and offline stores. It is a real bonus if you can get this feature.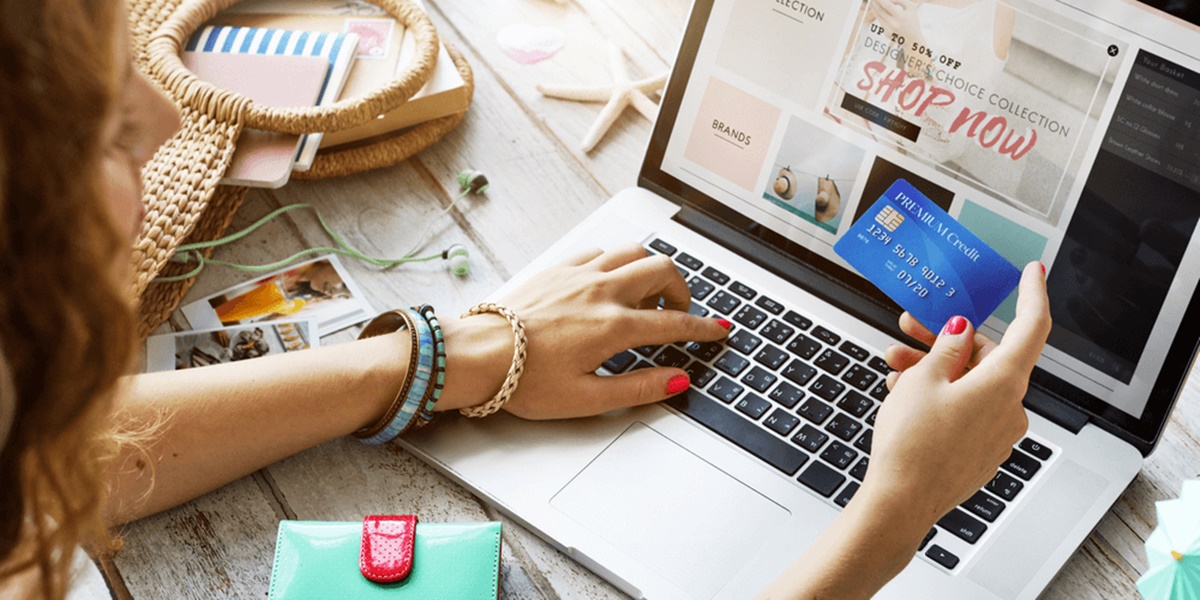 Conclusion
Online store builder is one of the fastest and most useful tools to set up an e-commerce business without breaking a sweat with all the website coding. They do come with cons, but the beautiful website appears in just minutes is sure a win for anyone thinking about online business.
Have we covered all the great online store builders out there? How have you used them for your own big idea of e-commerce? Let us know in the comments and make sure you bring that great business website to the world as soon as possible.
---
Sam Nguyen is the CEO and founder of Avada Commerce, an e-commerce solution provider headquartered in Singapore. Sam aims to support more than a million online businesses to grow and develop.
New Posts
Stay in the know
Get special offers on the latest news from AVADA.