Best Shopify Affiliate Apps
Top 19 Best Shopify Affiliate Apps in 2023
19+ Best Shopify Affiliate Apps from hundreds of the Affiliate reviews in the market (Shopify Apps Store, Shopify Apps) as derived from AVADA Commerce Ranking which is using AVADA Commerce scores, rating reviews, search results, social metrics. The bellow reviews were picked manually by AVADA Commerce experts, if your app about Affiliate does not include in the list, feel free to contact us. The best Affiliate app collection is ranked and result in May 2023, the price from $0. You find free, paid Affiliate apps or alternatives to Affiliate also. The Top 50+ Shopify Free Apps for Every Store.
Quick Comparisons of the Best Shopify Affiliate Apps
| # | App Name | Vendor | Pricing | Rating | Image | Action |
| --- | --- | --- | --- | --- | --- | --- |
| 1 | UpPromote: Affiliate Marketing | Secomapp | Free plan available. 14-day free trial for higher plans | 4.9/5 ⭐️ | | Get app! |
| 2 | Loyalty, Wishlist, Reviews UGC | Growave | starts from free plan | 4.9/5 ⭐️ | | Get app! |
| 3 | Instant Traffic & Ads | Eggflow | Start from $0/month | 4.6/5 ⭐️ | | Get app! |
| 4 | Referral Candy | ReferralCandy | $49/month. 30-day free trial. Additional charges may apply. | 4.9/5 ⭐️ | | Get app! |
| 5 | Refersion: Affiliate Marketing | Refersion, Inc. | From $19/month. 14-day free trial. | 4.8/5 ⭐️ | | Get app! |
| 6 | LeadDyno Affiliate Marketing | LeadDyno | From $29/month. 30-day free trial. Additional charges may apply. | 4.5/5 ⭐️ | | Get app! |
| 7 | Affiliatly | overcode | From $16/month. 30-day free trial. | 4.6/5 ⭐️ | | Get app! |
| 8 | ShoutOut ‑ Affiliate Marketing | Database Plus | $29/month. 7-day free trial. | 4.8/5 ⭐️ | | Get app! |
| 9 | AAA ‑ Affiliate Marketing PRO | AAAeCommerce Inc | From $9/month. 5-day free trial. Additional charges may apply. | 3.5/5 ⭐️ | | Get app! |
| 10 | Omnistar Affiliate Software | Omnistar Affiliate Software | $47/month. 15-day free trial. | 4.7/5 ⭐️ | | Get app! |
| 11 | Affiliate External Outlinks | Thalia | $5/month. 7-day free trial. | 4.8/5 ⭐️ | | Get app! |
| 12 | Vwala: Referral Marketing | Vwa.la | From $9.95/month. 14-day free trial. Additional charges may apply. | 4.5/5 ⭐️ | | Get app! |
| 13 | Enlistly Affiliate Management | Enlistly | $14.99/month. 14-day free trial. | 3.6/5 ⭐️ | | Get app! |
| 14 | Affiliates Catalog | Varinode, Inc. | From $5/month. 3-day free trial. | 4.3/5 ⭐️ | | Get app! |
| 15 | E‑Commerce Affiliate Network | E-Commerce Affiliates | Free | 3.4/5 ⭐️ | | Get app! |
| 16 | Referral Bee | Referral Bee | From $9.99/month. 14-day free trial. | 4.3/5 ⭐️ | | Get app! |
| 17 | Affiliatify ‑ External Links | MyFuther | $4.95/month. 5-day free trial. | 5.0/5 ⭐️ | | Get app! |
| 18 | Affiliate Money Maker | IDS | $5/month | 1.0/5 ⭐️ | | Get app! |
| 19 | Amazon Affiliate Helper | Michita | $4.99/month. 5-day free trial. | 0.0/5 ⭐️ | | Get app! |
Top 19 Best Affiliate Apps for Shopify stores:
Here is a list of 19 best Shopify Affiliate apps:
UpPromote: Affiliate Marketing by Secomapp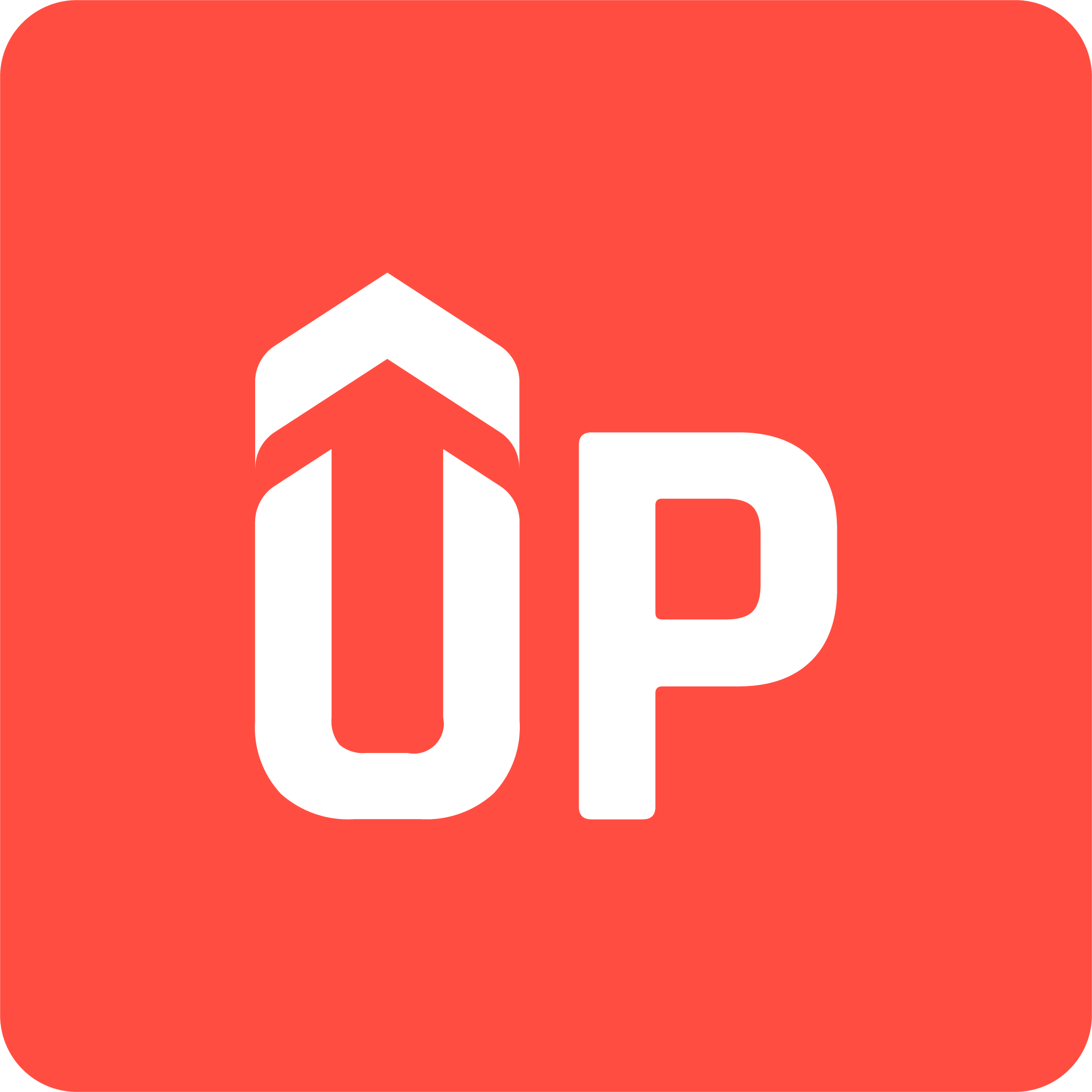 UpPromote: Affiliate Marketing by Secomapp is an easy-to-use tool for Shopify merchants who want to scale up their affiliate campaigns. Just through a quick setup guide, you will have your store set up and ready to launch. Next, the app provides many tools to help you build a professional campaign and easily approach potential affiliates. The shining point when using this app is that you can track your affiliates' referrals by multiple tracking methods and have full control of the referral orders brought by your members. In addition, you can communicate with your ambassador team by email template system as well as provide them the media assets to help them promote your shop. If you have any trouble with your affiliate campaign or need any help with the app, the responsive support team will always ready to help. You can install the app to try out the free plan and only pay if you decide to use advanced features.
Highlight features
A default affiliate program with a premade affiliate registration form which can be fully customized
Recruit affiliate easily with Post-purchase popup, Marketplace Listing or Multi-level marketing
Track affiliate performance instantly through Affiliate link, coupon, Product SKU or customer email.
Support multi-language in the affiliate account
Report system with detailed analytic graphics.
Price: Free plan available. 14-day free trial for higher plans
Rating:4.9 / 5
Loyalty, Wishlist, Reviews UGC by Growave
If you are looking for Reviews and Questions & Answers app, meet Growave - leading all-in-one marketing platform that helps Shopify brands reach their audience, engage users, and increase conversions with ease. Growave is not only about reviews, you get all products like Loyalty and Rewards, Reviews, Wishlists, Instagram and UGC, Automated emails, Social Login, and more for a great price. Integrating with too many apps might slow down your page loading speed because of code conflicts from several apps, but with Growave, you get all the essential tools from one place. All the features that you need are under one dashboard and integrations are very easy, the app is simple to set up and makes the transition seamlessly. The app allows you to change texts, language, colors depending on your brand design. Growave is fully compatible with GDPR and doesn't share any data with third-parties. Customer success stars will make sure that you can contact us any time via email, live chat, or phone. Grow traffic, engage customers, and sell more with just one platform - Growave
Highlight features
Showcase reviews on product page, separate page, carousel, and sidebar
Send review request emails and reminders to shoppers
Customize the design and adjust it to your needs
Display reviews on Google
Show your store reviews on Facebook tab
Price: starts from free plan
Rating:4.9 / 5
Instant Traffic & Ads by Eggflow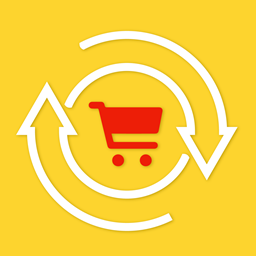 With Instant Traffic, you can make your own products presented in other online stores on Shopify. Instant Traffic will show your products as advertisements with brief information so that new customers can get the core ideas of the recommended goods, such as name, price, picture, description, etc. The advertisement showing your products as quick-time notifications in 30 seconds. Don't mind if you think someone may have inconvenience for every user can disable each advertisement whenever they don't want to see it. The app doesn't require any other fees even if your store gains a ton of traffic from the advertisements. Instant Traffic also enables its users to edit their ads' features in order to create a harmonized work of art, such as fonts, text's color, the background. Besides, you can determine which product categories are suitable to be shown on your store, as well as hide the unsuitable ones. One more feature which is worth being noted, you can aim your ads to a certain group of customers, using country or device as criteria.
Highlight features
Drive Free Traffic to your store with Ad Exchange & Google Ads
Attract everyone from other stores with ads
Say NO with additional costs
Adjust the partner ads feasting your eyes
Exclude inappropriate product categories from your store
Aim your ads to specific clients with criteria
Price: Start from $0/month
Rating:4.6 / 5
Referral Candy by Referralcandy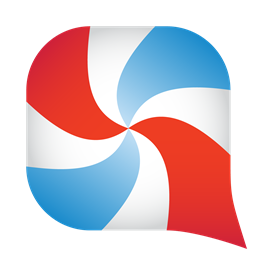 Capturing more customer is not an easy task and keep buyers coming back is even more difficult. Don't worry too much because you can make the task more effortless by using Referral Candy. Referral Candy brings to a lot of amazing features. First of all, the app offers customizable design for pop-ups and emails that you send to customers. The designs and templates are available via Theme Editor where you can find great filter, background, and fonts to make the impression with your buyers. Second, Referral Candy can help store's managers to keep track of referral programs. The app generates higher revenue and exerts an impact on retailers through sale records. Moreover, free gifts or coupons are also tailored for admins to distribute to merchants. Last but not least, Referral Candy is friendly with other marketing, optimization sales apps such as MailChimp, ReCharge, Paywhirl and so on. The five-star support system is equipped to assist customers at any time. The app offers a 30-day free trial then you have to pay $49 per month to use the whole package and leverage your sale revenue.
Highlight features
Customise the design of popups via Theme Editor
Keep track of referral programs
Display various ways of rewards like gifts, coupons
Equipe with five-star support system
Use dashboard for important metrics
Price: $49/month. 30-day free trial. Additional charges may apply.
Rating:4.9 / 5
Refersion: Affiliate Marketing by Refersion, inc.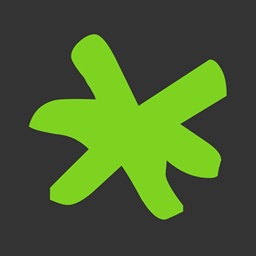 Refersion: Affiliate Marketing, which is provided by Refersion, Inc, is a great assistant for all Shopify e-commerce store administrators to track referrals and pay commissions to their affiliates and influencers. With only 10 minutes of setting up, you can easily get access to more than 5000 thousands of potential partners to instantly ramp up your affiliate marketing program. Refersion also allows you to customize your affiliate marketing registration page which helps you to collect additional information about your affiliates like website, social media profiles, or PayPal email addresses. By using this application, your affiliates can get their own personalized dashboards in which they can view their own performance, create custom links, update details, and run reports to promote your store better. On top of that, with Shopify integration, affiliates can pick their own coupon codes during registration, and if they receive your approval, this application helps create coupon codes immediately in Shopify, so they can start tracking your affiliate marketing. To experience Refersion: Affiliate Marketing and the quality it has, install Refersion: Affiliate Marketing now for 14-day free trial!
Highlight features
Get access to thousands of ambassadors & influencers
Allow users to customize your registration pages
Ask customers to take part in your affiliate marketing program
Automatically create coupon codes upon your approval
Enable users to track affiliate program
Price: From $19/month. 14-day free trial.
Rating:4.8 / 5
LeadDyno Affiliate Marketing by Leaddyno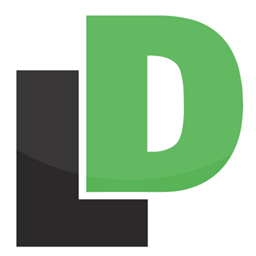 LeadDyno is an excellent tool to aid in the marketing of an online store, especially for owners with little knowledge and experience in this sphere. It offers a solution to easy Affiliation and Influencer Marketing. With the aid of LeadDyno, it now takes minutes to launch an affiliate campaign for your online store. The app gives you a hand in recruiting e-commerce affiliates that would help you promote your store's products. After installing LeadDyno, you are given access to a community of e-commerce affiliates, where you could have your products featured. The app will even introduce you to their Marketing Director, who would help you launch your affiliate campaign. With a rating score of 4.6, LeadDyno promises to be an experience definitely worth checking out. What's good? The app is now offering a 30 days of free trial. After that, you will have to pay from $29 a month for full features.
Highlight features
Easy affiliate program launching
Simple affiliate recruitment
7-day-a-week customer support
Access to affiliate network in e-commerce
Learn from the Marketing Director
Price: From $29/month. 30-day free trial. Additional charges may apply.
Rating:4.5 / 5
Affiliatly by Overcode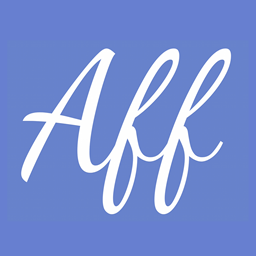 By using Affiliatly, you can track visitors from both mobile and desktop platforms. The app also offers to all users a plenty of low-cost functions and tracking methods. If you are creating an affiliate marketing program, then Affiliatly is created for you. There a lot of methods to track your affiliates' referrals by using Affiliatly, you can apply some criteria such as QR code, product SKU, URL, customers' email addresses, or combine all of those and make your own filters. With Affiliatly, you can track the information you need from an unlimited number of referred orders without restraint. However, the only limitation is based on the number of active affiliates. Hurry up and add this app to your system to apply the 30-day free trial event.
Highlight features
Raise your sales and attract clients to visit
Affiliate tracking software for e-commerce store owners
Various tracking methods to choose from
Unlimited referred orders
Try it for free in 30 days
Price: From $16/month. 30-day free trial.
Rating:4.6 / 5
ShoutOut ‑ Affiliate Marketing by Database plus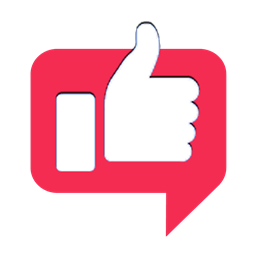 Shoutout is a marketing solution for online stores on the Shopify platform. The app's capacity has been proven, thanks to its useful professional tools. With Shoutout added to your online store system, driving traffic and gaining profits will be as easy as pie. Powered by the influencers' network, once you recruit those as your affiliate, you can raise traffic and sales while saving money from being wasted by paying upfront. Shoutout allows your affiliates to get payments based on their actual sales generated. The app keeps every affiliate and corresponding commission rates in check, then delivers the payments via PayPal in 180 currencies so you can expand your affiliate network worldwide. By a simple click with Shoutout, you can send invitations to your loyal customers and offer them to become your marketing agents, affiliates and spread out your store.
Highlight features
Pro-level multi-level marketing (MLM) & affiliate referrals
Gain benefits from the proven marketing solution
Mobilize powerful influencers
Invest your resources in marketing wisely
Manage the payments to your affiliates with PayPal
Make customers become your affiliates automatically
Price: $29/month. 7-day free trial.
Rating:4.8 / 5
AAA ‑ Affiliate Marketing PRO by Aaaecommerce inc
With Affiliate by AAAecommerce, you can expand the number of affiliates in your network without any limitation to promote your products as well as your store. The app also helps you to manage the network, creates different levels of commissions for different groups of affiliates or even turns it into a multi-level marketing system that will foster your affiliates to invite new partners. By adding the app, you can get updated with a detailed report on each affiliate or payment stats into Account Page. Affiliate by AAAecommerce can help you control a payout rate for each affiliate in your network. Now you are able to pay all affiliates' earnings at once swiftly via PayPal Mass Pay from your dashboard and your affiliates can receive a commission from every latest purchase. Your affiliate can create their own coupon code to share with their friends and track those to promote their assigned products. The app gives you a tool to make the affiliate links a friendlier structure, easier to be identified and read so that your affiliates can share those on social media by Share button options with ease. You can also upload several banners or posters of the products and the app will help you to show those images on any website with an embedded code.
Highlight features
Manage your affiliates network
Promote your store's visibility
Raise sales and clients' attention
Control commission rates for affiliate
Social sharing by affiliates
Price: From $9/month. 5-day free trial. Additional charges may apply.
Rating:3.5 / 5
Omnistar Affiliate Software by Omnistar affiliate software
Omnistar Affiliate Software helps you not only engage with your current customers but find new members to sign up for your referral system. Competitive pricing gets you to access a number of features. Unlike other services on the market, there are no surprise fees; there are no transaction fees for using the service. Turn your best customers into your top promoters! It would be easy for you to recruit and empower customers, affiliates, and influencers to promote your brand. Omnistar Affliate Software has everything you need to start an affiliate program to allow your customers to promote your brand across social networks. By enabling social sharing, you can add pre-written posts with graphics for your customers to share on all the major social networks. This makes it super easy for them to promote with very little effort.
Highlight features
Easily uncover brand ambassadors from your loyal customers using a bonus survey tool
Discount Codes and Coupons
User-Friendly Affiliate Dashboard
Commission Payout through Paypal
Automated Customer Enrollment
Setup a Multi-Tier Referral Program
Price: $47/month. 15-day free trial.
Rating:4.7 / 5
Affiliate External Outlinks by Thalia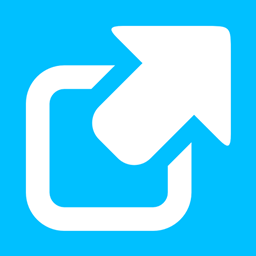 Outlink powered by Thalia is a helpful tool for you if you want to sell any affiliate product on your online store. The application will redirect your users to the affiliate produce page once they click on the Outlink button, which leads to sale rates raising without any additional cost such as shipping, tax or inventory for you to pay. More than that, Outlink will expand your catalog into a bigger and more valuable size as the added products will complement your store better. Otherwise, Outlink provides you a bulk editor so that you can assign more than one products together in just one page, and it will also increase the sale rate by allowing you to add multiple links to one of your every product. Install Outlink now to receive all the privilege and a 7-day free trial.
Highlight features
Redirect users to their wanted affiliate of product page
Make your store catalog bigger and more valuable
New income earned without additional costs
Have a bulk editor to edit the Outlinks of more than one product together
Multiple links can be added to one product to increase the sale rate
Price: $5/month. 7-day free trial.
Rating:4.8 / 5
Vwala: Referral Marketing by Vwa.la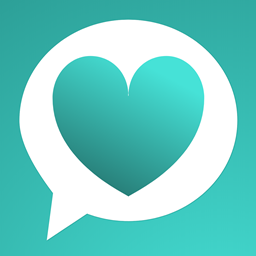 Vwala: Referral Marketing, which is produced by Vwa.la, is a great assistant for all e-commerce store owner to convert social media influencers and customers into their marketers. With a simple setup which requires zero technical knowledge, you can easily integrate into your online store in a few minutes. As your setup is finished, this application will automatically install a widget to your storefront which will help you to advertise your referral marketing program to your customers and sign them up as your own referrers. Vwala: Referral Marketing also enables its users to be fully in control of referral marketing program's data and performance with your own dashboard, as the app keeps track of how well your referral marketing program is performing and report to you. On top of that, Vwala allows you to manage your referral marketers by focusing their selling efforts on particular products or collections. Experience all the benefits it offered by installing Vwala: Referral Marketing with a 14-day free trial!
Highlight features
Require zero technical knowledge to setup the application
Save time signing up new referrers
Sign your customers up as referrers using provided widget
Be in full control of the data and performance with your own dashboard
Focus your referrers selling efforts on particular products/collections
Price: From $9.95/month. 14-day free trial. Additional charges may apply.
Rating:4.5 / 5
Enlistly Affiliate Management by Enlistly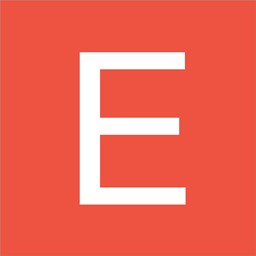 With Enlistly, you can track affiliate order automatically and have a report on the affiliate referral traffic. Every affiliate in your network is enabled to upload and share your ads on different social media channels. After adding Enlistly, you can assign each affiliate of yours a distinctive URL to track the affiliate code every time an order is placed. Thank this feature, customizing your online store's commission rates per affiliate and transaction type would not be so hard. Enlistly will give you a unique URL for your affiliate registration. With this URL, you can share it with your friends to promote the products you desire, via emails or social media channels such as Facebook, Twitter, etc. Every assigned affiliate in your team can access to their own dashboard, by which they can check orders, discount codes, media news up to date and even chat to you, the store owner.
Highlight features
Control affiliate easily with your shop dashboard
Provide unique traceable affiliate URLs
Customize commision rates
Personalize affiliate registration
No need to limit flat rates
Price: $14.99/month. 14-day free trial.
Rating:3.6 / 5
Affiliates Catalog by Varinode, inc.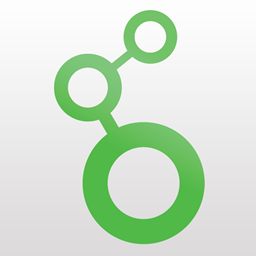 Nowadays, inventory management is one of the crucial steps for internet-based stores in the e-commerce industry. Customers would like to understand the product as much as possible and watch more similar items to compare the price, quality and so on. Affiliates Catalog is your great choice. First, the app imports products from retailers to Shopify stores. By signing up for retailers freer accounts, your store would become an intermediary, hence you can receive your commission each transaction. Second, your store would work with huge retailers, namely Amazon, Macy's, Bloomingdales. Being partners with prestigious companies, you can easily improve your brand's awareness. Your shops are able to promote more than one million items to your shoppers so, it is likely that you would generate more sales. Third, Affiliates Catalog is a great tool to boost SEO for your product page. Customers search for keywords relating to their wanted goods, your stores would appear on the top result. There are three packages: basic plan ($5 per month), professional plan ($14.99 per month) and unlimited plan ($19,99 per month).
Highlight features
Import products from retailers to Shopify stores
Increase revenue by earning commissions
Expand store offering
Provide external order fulfillment
Boost SEO for your product page
Price: From $5/month. 3-day free trial.
Rating:4.3 / 5
E‑Commerce Affiliate Network by E-commerce affiliates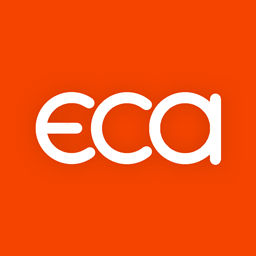 E-Commerce Affiliates possesses a network of more than 20,000 affiliate marketing enthusiasts and influencers who are eager to chase fascinating products and foster those. Every individual in the network is connected via Facebook and email services so that they can receive news about your products by E-Commerce Affiliates every week. Once you upload and share your products to the network, affiliates can learn about those when they search in the almanac of E-Commerce Affiliates. Being a member of E-Commerce Affiliates, you can invite and reach out 1:1 to the best affiliates up to 15 times per month for the sake of your own store. No additional cost will be counted. If some of your invites are ignored, they will be counted as available invites after 5 days of ignorance. With E-Commerce Affiliates, your uploaded products, affiliate program, and website or contact information are not only shared within its current features, but the app also updates those in its latest programs. Therefore, don't be afraid of being obsolete with E-Commerce Affiliates. The app also possesses a list of plenty of categories for your products, such as: Arts & Crafts, Beauty, Business, Clothing, Computers, Education, Family, Financial, Fitness, Food & Drink, Hair, Health, Home, Jewelry, Paleo, Pets, Products, Services, SaaS, Tech, Adult. Especially, to the US-based store owners, E-Commerce Affiliates has a support team to help you out 7 days a week. So, don't hesitate to contact them via email, phone call, video call or whatever channel if you got some obstacles.
Highlight features
Feature Your Affiliate Program
Easy Influencer Marketing
Free Affiliate Program Features
15 Influencer Invites per Month
High Demand Products (& Programs)
Support U.S. based enterprises all the time
Price: Free
Rating:3.4 / 5
Referral Bee by Referral bee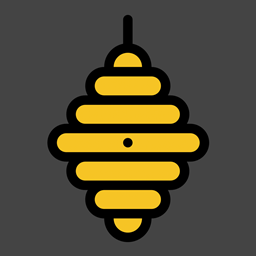 Referral Bee is an application of the Shopify ecosystem. By harnessing the power of traditional marketing strategy called word-of-mouth, this app is capable of increasing your sales and traffic rapidly. Referral Bee creates a discount code for each customer so that they can share with their friends and encourage them to check your store as well as become one of your loyal customers. After the friends of your customer place the first orders, Referral Bee will send your customer another discount code as a reward. With the enticing activities, Referral Bee promises to bring you as many customers as you can imagine.
Highlight features
Harness the power of word-of-mouth marketing strategy
Encourage customers to share vouchers and rewards
Greatly increase sale and traffic
Attract new customers by offering a first-time discount
Reward customers after their friends place the first order
Price: From $9.99/month. 14-day free trial.
Rating:4.3 / 5
Affiliatify ‑ External Links by Myfuther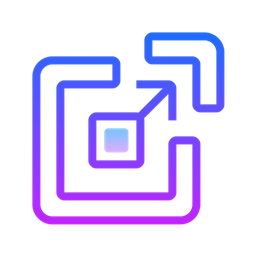 Affiliatify – External Links run by MyFuther enables users to replace the "Add To Cart" button by external links that can link to external affiliate offers and external product. The app is completely responsive and it works well on all mobile devices. With the app, you can see which products are clicked and which links can bring you higher converting. Link texts and buttons are fully customized and Affiliatify provides you with bug-free guarantee. In addition, new features can be updated weekly and strong statistics dashboard is offered also. Take note that the app is SEO-friendly and users feel easy to install and use. Don't worry that if you want to get the app uninstalled from the store, you can go directly to the Instructions page on Affiliatify App, then choose "Uninstall Affiliatify" before confirming. It is also easy to delete the Affiliatify app under based on your determination.
Highlight features
Replace Add to cart buttons with external links
Run smoonthly on mobile devices
Enable users to observe which products are clicked and highy converting links
Customize link texts and buttons
Update new features weekly
Price: $4.95/month. 5-day free trial.
Rating:5.0 / 5
Affiliate Money Maker by Ids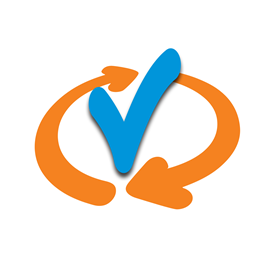 Affiliate Money Maker can do many things for your Shopify app. In fact, you can earn commission from Walmart, Aliexpress, or Amazon. The app can aid in maximizing your profits from Shopify store with many products from big e-commerce platforms. You can easily import products into your own Shopify stores and get your business expanded by reaching new horizons or including products from other bigger merchants. In addition, users can showcase products on the Shopify store and earn some commission from purchasing and from products your shoppers buy. The app enables to provide you with real product pages, which means that each product in the store is loaded with indexable URL. Also, all of the product photos are stored in the Shopify sites and allow them to be optimized, resized or index by Google. Some flexible buttons are customized, such as setting up styles, text or color you want.
Highlight features
Search and import products into Shopify store easily
Showcase products on the Shopify stores
Earn commission from purchasing and from products sold
Run users' dropshipping business
Allow users to manage orders and customize flexible buttons
Price: $5/month
Rating:1.0 / 5
Amazon Affiliate Helper by Michita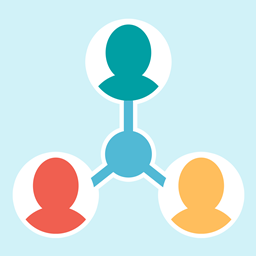 Amazon Affiliate Helper from the Michita team is the app that you are looking for your Shopify store. This app allows you to monetize your store with Amazon. It means that the customers are happy to have more options and more information about the products sold on Amazon. For instance, the visitors who come to your store find the baby toys, this app will give 10 recommended products related to this title or vendor. Besides, Amazon Affiliate Helper is very easy to use, without any set-up condition, you just download and use it. So you have a useful tool for your Shopify store, which helps increase the customer's satisfaction and the income beyond sales. Especially, this way allows you to monetize every visitor to your store even if you do not have any product are selling.
Highlight features
Easy installation: it does not require any technical requirement
Allow your customers to monetize your store with Amazon
Additional options for customers: Customers will have more information about the products which are sold on Amazon.
Prices comparition with Amazon
Make store more dynamic: With many useful features, you can choose to customize your store easily.
Price: $4.99/month. 5-day free trial.
Rating:0.0 / 5
How AVADA.io ranks Shopify Affiliate apps list
These above 19 Affiliate apps for Shopify are ranked based on the following criterias:
The ratings on Shopify App store
The app's rank on search engines
The prices and features
The app provider's reputation
Social media metrics such as Facebook, Twitter and Google +
Reviews and assessment by AVADA.io
Top 19 Shopify Affiliate Apps
Special thanks to all vendors which contributed the best 19 Shopify Affiliate apps. We honestly recommend you to give every app above a try if possible. We create Shopify apps review series with the aim of helping Shopify online stores find the best Affiliate for their website. All of the information on the review (including features, description, prices, and links) is collected from the vendor's website or their own published page/ selling channels.
The list of the 19 best Shopify Affiliate apps is kept up-to-date on a regular basis by our team. Please feel free to reach us out if you have any questions related to this app review.
Don't see your app on the list? Wanna contribute more content to this review? Contact us
People also searched for
best shopify affiliate app
best affiliate app for shopify
best affiliate marketing app for shopify
best affiliate programs for shopify

best affiliate software for shopify
affiliate apps for shopify
shopify affiliate plugin
best shopify referral app
affiliate marketing shopify app

best shopify affiliate marketing apps
shopify apps for affiliate programs
shopify amazon affiliate app
best affiliate marketing apps shopify
shopify affiliate system