8+ Best Niches for Dropshipping in 2023
Dropshipping is one of the most popular business models in the digital age, but if you're a beginner, the biggest challenge you might face is finding what niche to build your business around. So, how can you find out what product niche is suitable for your market and business? What niche has the best potential at the moment you get started? If you're struggling with these questions, you've come to the right place!
In this article, I am going to introduce to you the best product niches to start your dropshipping venture, as well as why they are great niches to start off with. Sounds amazing, right? But before we jump into the details, let's go over what dropshipping is to make sure that we're on the same page.
Dropshipping is a retail fulfillment method where you, as the seller, don't keep the products you sell in stock. Instead, when you get a product sold, you will purchase the item from a third-party supplier, and then have it shipped directly to your customer. Operating this way, you won't have to handle the order fulfillment and delivery, and won't have to invest capital in buying inventory either. When you partner with suppliers as a dropshipper, your suppliers will offer you a certain discount off the retail price so that you can make a profit selling their products. All right, now let's dive into the main part of this article.
What is a niche product?
A niche market is a portion of a larger market that can be defined by its own unique needs, preferences, or identity that makes it distinct from the larger market. Those unique needs, preferences, or identities are defined based on the customers in that portion of the market.
For instance, there are many different segments or niches within the market for shoes for women. Shoes made of environmentally-friendly materials for conscious female buyers would be a niche market, so would shoes for plus-sized women, or shoes for nurses, and shoes for runners. These are all niche markets within the larger market, which are shoes for women.
Nearly every large market can be further refined or divided by the different needs and preferences of the consumers in that market. Some of the most common criteria to divide a niche are based on:
Price (e.g., luxury, premium, moderate, discount)
Demographics (age, gender, income levels, education levels)
Psychographics (values, interests, attitudes)
Level of quality (premium, handmade, economical)
Geographics (Country, city, or even neighborhood)
Choosing to focus on a single niche and dominating it is a strategic business decision. It means you're going to serve a certain group of customers better than anyone else. That's how you can dominate that portion of the market.
Techniques for finding profitable niches:
When it comes to making money with dropshipping, the most important thing that you need to do is product research. If you choose the wrong product that does not fit your niche market's needs at the current time, you will barely make any money, no matter how much money you pour into advertising your products.
Stories about successful dropshipping stores that make money right off the bat when they launch to make it sound like they just throw a website and a bunch of products together, and then the magic automatically happens. But, in reality, it is never that easy. The fact is those stores have spent tons of time and effort doing product research before they launch their store so that they can have the best chance of success. They succeeded not because they threw a website and a bunch of products together, but they did because they found the right product, the right product niche that their market accepted.
Doing product research is not easy, but there are several methods that you can follow to choose a profitable dropshipping niche successfully. Keep reading to see how you can go about it.
Step 1: Brainstorming and finding a focus
Before you can evaluate different niches to find where you can sell and make a good profit, you need to come up with a list of niches to test. This doesn't mean you just pick niches randomly from Aliexpress or some dropshipping marketplaces, you need to spend time to think about the market where you're going to sell your market, and find out what people in that marketing are in need of.
When you start brainstorming profitable niches, come up with a list of at least 50 potential niches that follow below questions.
What are your use cases? Think of products in terms of use cases. What I mean by that is every product serves has a use case (or a purpose). Clothes are for covering your body, Luxury clothes are for covering your body and showing off at the same time. And you don't buy a refrigerator just for fun, do you? You buy it to store your food. Those are use cases. Think of use cases first, and then products to serve those cases.
What are your customers' common pain points? Similar to the first question, A product solves a pain point; people buy things to solve the problems that keep them frustrated. For example, we use emails because writing a letter and going to the post office are just too tiring and time-consuming. So, find out what frustrations your target audience has in common, and then use these pain points to decide your niche.
What is your solution to the pain points? When you understand the pain points in your market, it's time to think of the products that you can use to solve that problem.
What are your key differentiators? Are there any other businesses on the market that are selling the same product that you're planning to sell? If there is, why should someone buy your products or services over your them? What sets you apart from these competitors? You should make it clear about these differentiators, and be sure that they provide you with an advantage over your competition.
What are your customers like? Identify who your top customers are. What is the common theme among these customers? Dig deep into this community and learn everything you can about them, about the pain points that they have, and what they have in common.
Why do your customers love/need you? If you're a 'nice-to-have' company, you won't survive for long. To succeed in business, you'll want to get to a place where your customers need your product to achieve what they want. In other words, your offerings have to be a 'must-have' instead of 'nice-to-have'. It takes lots of time to find this kind of product, but the results will definitely pay off.
While you're at it, write everything down on a piece of paper, even if you don't have a clear answer for some questions. Asking yourself these fundamental questions, you will find a lot of potential products that can sell in your market, but that doesn't mean you should go with all of them. These questions are just the first filter, and once you've done through them, move on to viewing your potential product niches through these five lenses:
Competition. do some research on Google to see if there are other dropshipping stores that are selling the product that you want to sell. If one product has too many sellers, that means that product is over-saturated on the market.
Loyalty. Don't go for a niche or product that is dominated by a national brand(s).
Pricing. Can you sell this product at a price where you can make a reasonable profit? In other words, will your target buyers accept your expected price?
Weight. Shipping is expensive, and the heavier your product is, the higher shipping cost will be. A high shipping cost might discourage your customers from buying, and keep in mind that a winning combo is a high-priced product that has a low shipping weight.
Returns. Don't pick a product with sizing like clothing. It's very hard for your customers to figure out which size is going to fit them by looking at your website. For this reason, products with sizing tend to have a very high return rate.
Step 2: Pick out the most profitable problems.
After you have come up with a list of pain points from step 1, keep in mind that not all problems are created equal. Some problems your audience will happily pay to solve; others will be a hard sell. You need to figure out what problems will bring you revenue. Some of the filters you can use to figure out if a problem is worth solving are:
The number of monthly searches related to the problem
The number of searches that imply the intent of finding solutions to that problem
The stability of search terms related to that problem
In short, does that problem bother people enough so that they actively search for solutions?
Step 3: Understand profitable problems deeply.
After you find out there are people searching for solutions to the problem you're looking to solve, it's not enough to simply know that, say, males between 18 and 25 are looking for magnetic charging cable. You need to find out what exactly they want in a magnetic charging cable. This way, you can use that intent in your ad copy when you advertise your product.
Step 4: Use Amazon's Help to Select Very Specific Niches
Amazon is the biggest retailer on earth, and you can probably find everything on Amazon. And that's what makes it a perfect place to find best-selling products and profitable niches.
Here is how you can find profitable niches using Amazon:
Click on the All tab at the left of the main search bar, and a list of categories (or niches) will show up.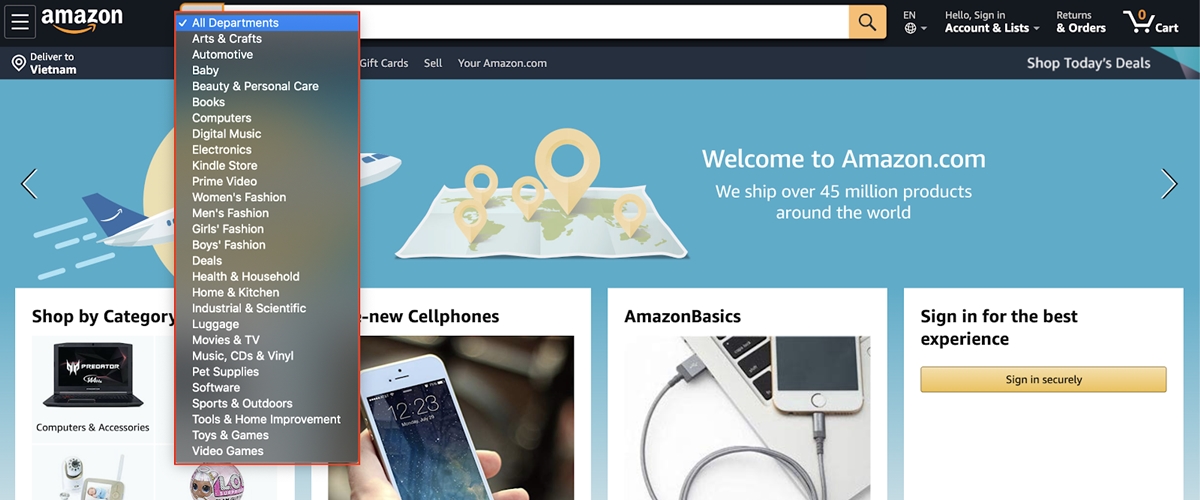 Select a specific category that interests you (or at random).
Then leave the search box blank and click on the search icon.
A new page of products will show up, and on the left-hand side, you can see a whole list of subcategories.

Select a subcategory, and you'll come down to a more specific sub-niche.

You now have reached specific niches, and you can start looking for products with high ratings.
Amazon is especially great to help you find a super specific niche that is currently on demand. What's even better is that you can navigate to the "best sellers'' section at this link and discover what's currently selling best. With Amazon's massive product offerings, there's no way you can't find a good list of profitable niche on Amazon, or at least have a good brainstorming session exploring products on the site. Amazon's "Best Sellers" section is updated hourly, which makes it a solid resource for references to profitable niches.
The Best Niches To Dropship:
1. Plush Toys: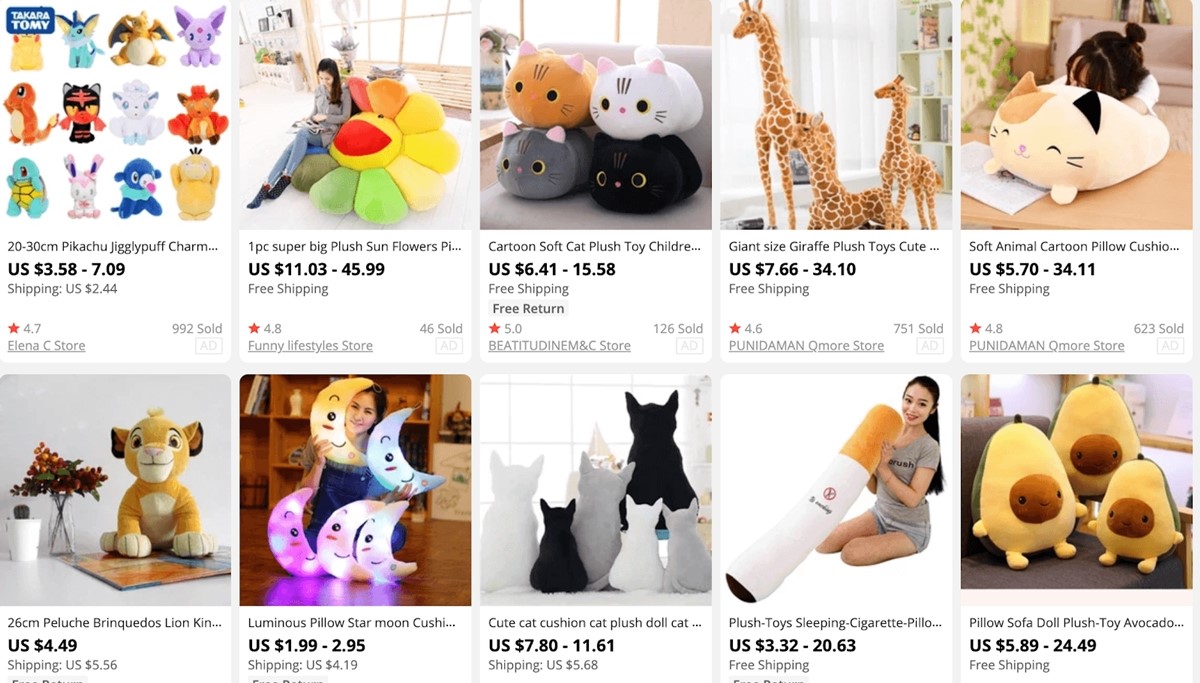 Plush toys are one of the best dropshipping products to sell. This is a great product because it's available at fairly low price points. This means that you can make some good profit margins when you're selling them. Also, Plush toys are the type of products that people buy often out of impulse and without much research, so it's easier to make sales.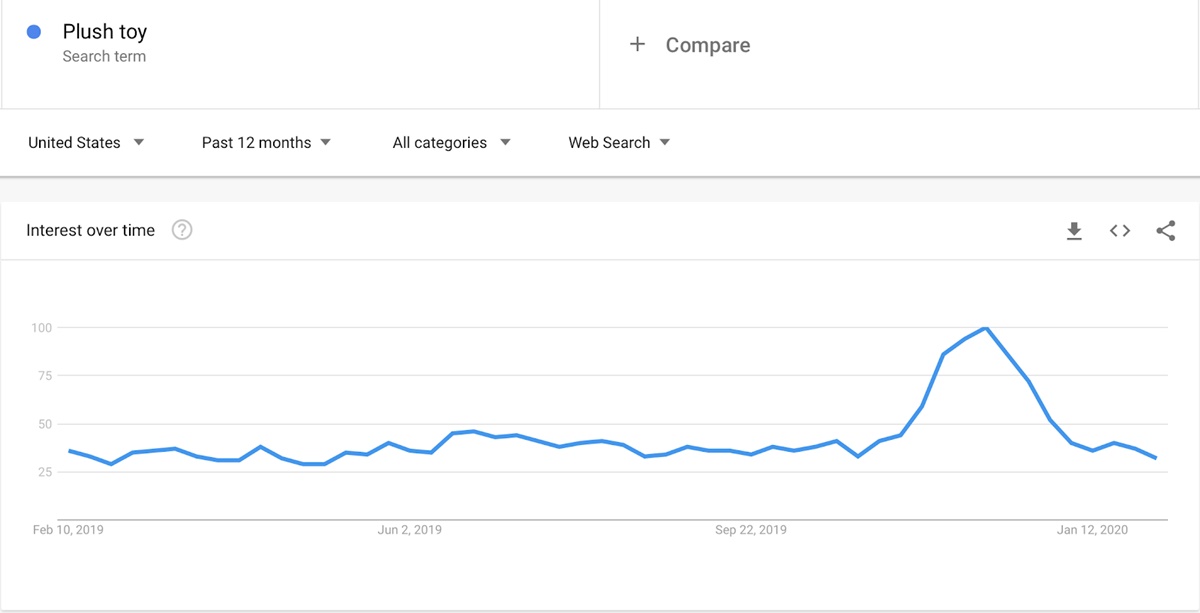 Here's the trend for flush toys on Google. As you can see, the demand is quite stable. There is always demand on the market for gifts like plush and inflatable toys for younger children so you won't have to worry that no one will buy your products.
2. Alarm Clocks:
Alarm clocks are the next product on our best dropshipping list. "Who uses alarm clocks these days?", you might be wondering. Yes, we're all on our smartphones, so it seems a bad idea to sell alarm clocks.
But that's not really the case. Many people have come to realize that using their smartphones as an alarm clock might not be a good idea. In fact, more and more people believe that sleeping with their smartphones next to them in the same room has negative health benefits, including disrupted sleep, and lower-quality sleep.
And from the Google Trends data below, you can see that there is lots of interest in these products, and it is stable through the year.
People don't just buy alarm clocks for themselves, they also buy as gifts, so don't worry about demand. Focus on choosing the right alarm clock to serve that demand.

3. Reusable bags:
Reusable bags come next up on our list of the best dropshipping products to sell. Why? The world is moving towards environmentally-friendly products, and that brings sustainable shopping on the rise. And one of the items that the world is wanting to replace the most is one-time-use plastic bags. They have polluted our planet for too many years, and people are trying to remove them out of their daily use.
And that's exactly why you should dropship reusable bags, because people need something else to replace plastic bags. Here's demand for reusable bags on Google trends. They are just going up over time! That means more and more people are looking for it.
So if you can come up with some clever marketing campaigns to advertise this product, you'll have buyers coming into your store in drove.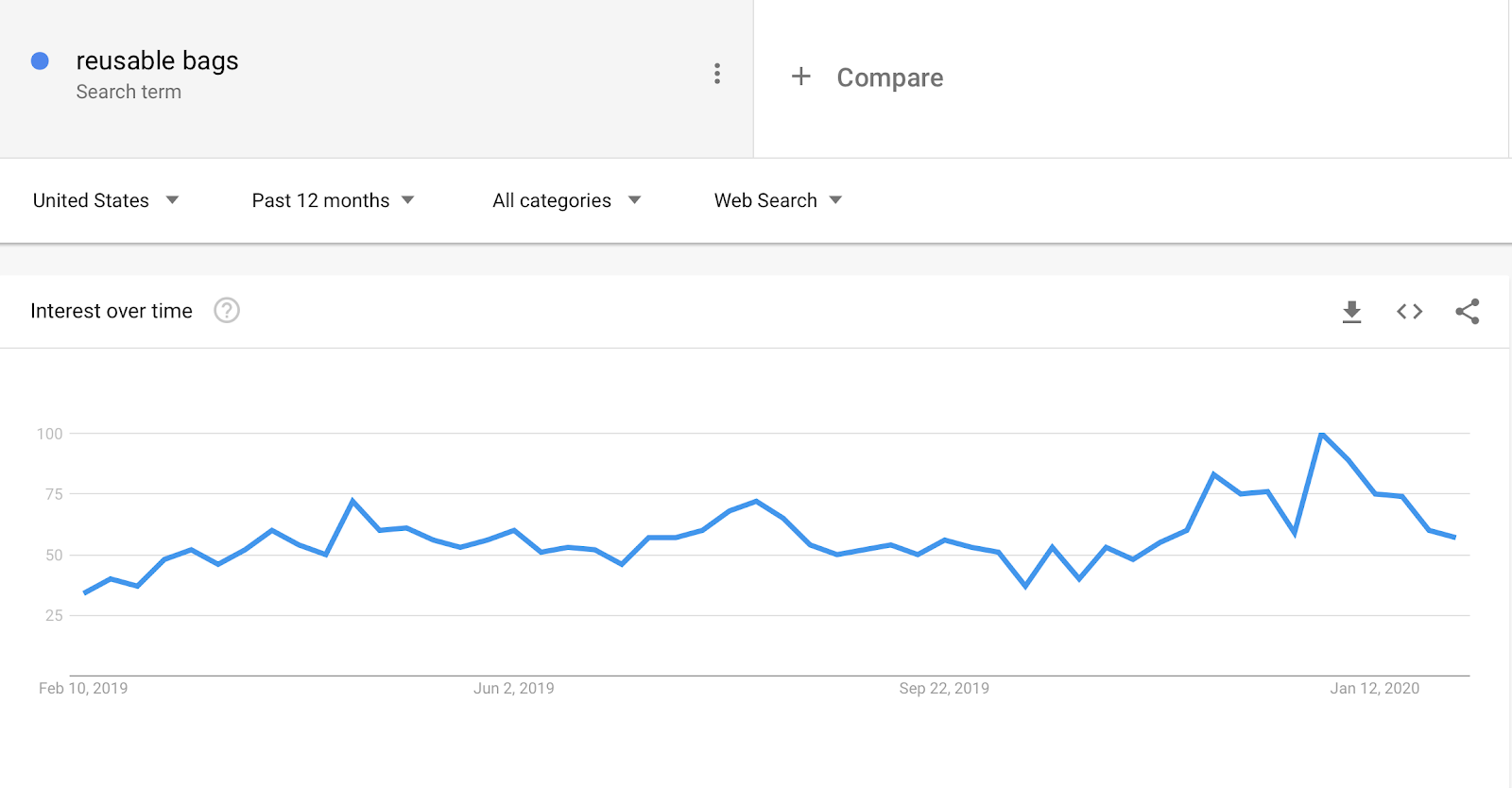 4. Fashion Hats: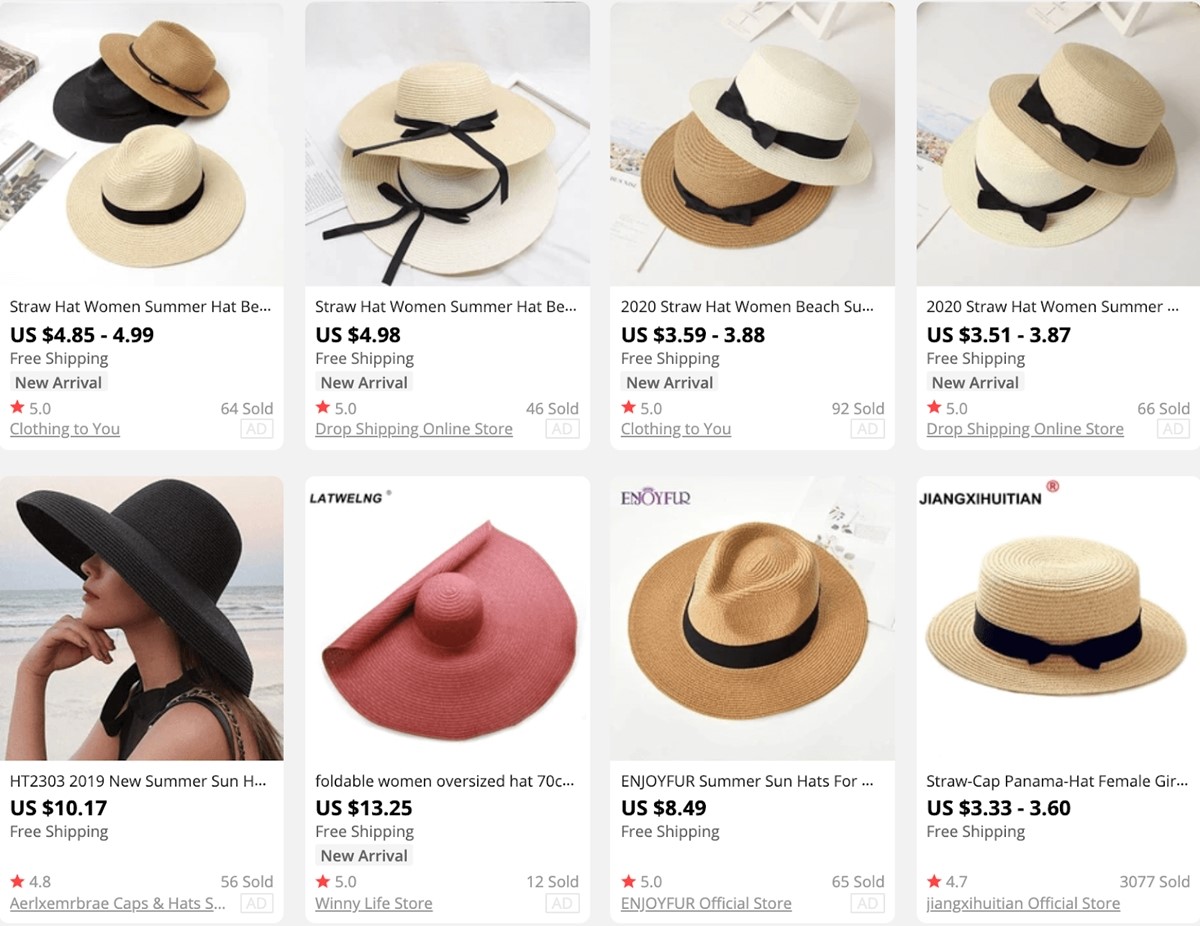 Next up, fashion hats land on our list of the best dropshipping products to sell. People want to look cool and fashionable all year long no matter whether it's summer, winter, spring or fall. With dropshipping, you can change up your store pretty fast when a new season comes, which I think is superefficient. Here's the trend of fashion hats on Google. It does fluctuate, but always stays on the high end of the demand spectrum.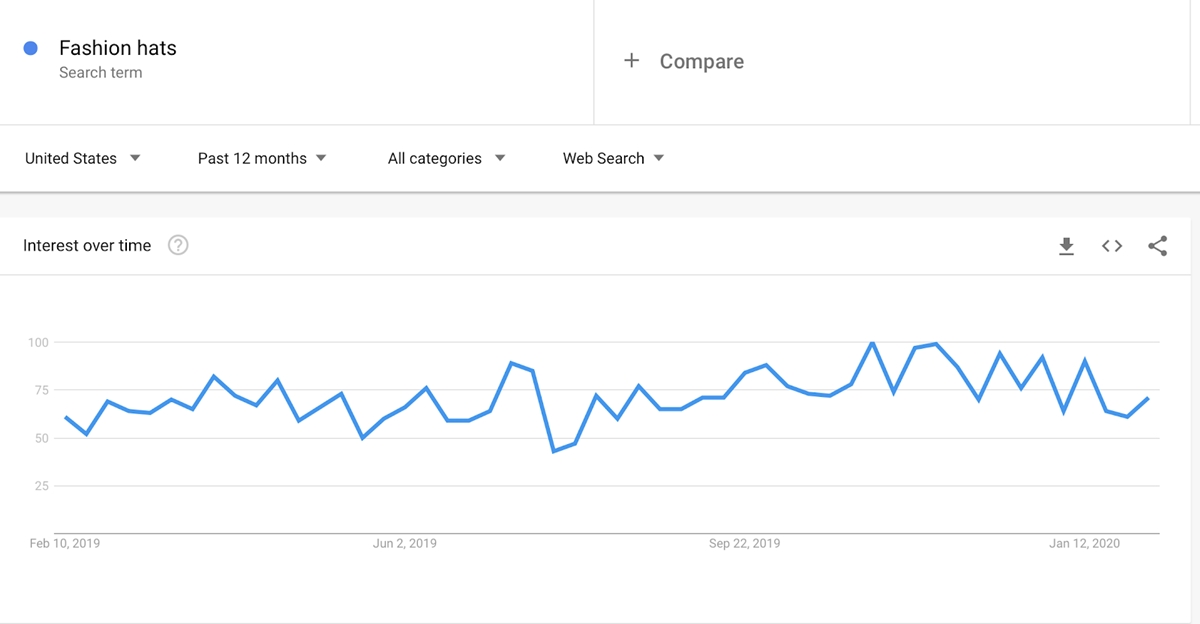 On top of that, there are more reasons to sell fashion hats than the change in seasons and the efficiency in selling. For starters, hats are typically light and relatively small, which means they're qualified for ePacket shipping. This packing method means faster and cheaper shipping cost for your buyers.
Hats also plenty in styles, colors, and materials, which means that there will be loads of products to choose from when you're looking to add some to your store.
Hats are pretty cheap to source too, so you'll be able to make decent margins when you're selling them. Lastly, hats are like plush toys; they trigger impulse purchases, so you won't have a hard time selling them.
Give it a try!
5. Workout Gear: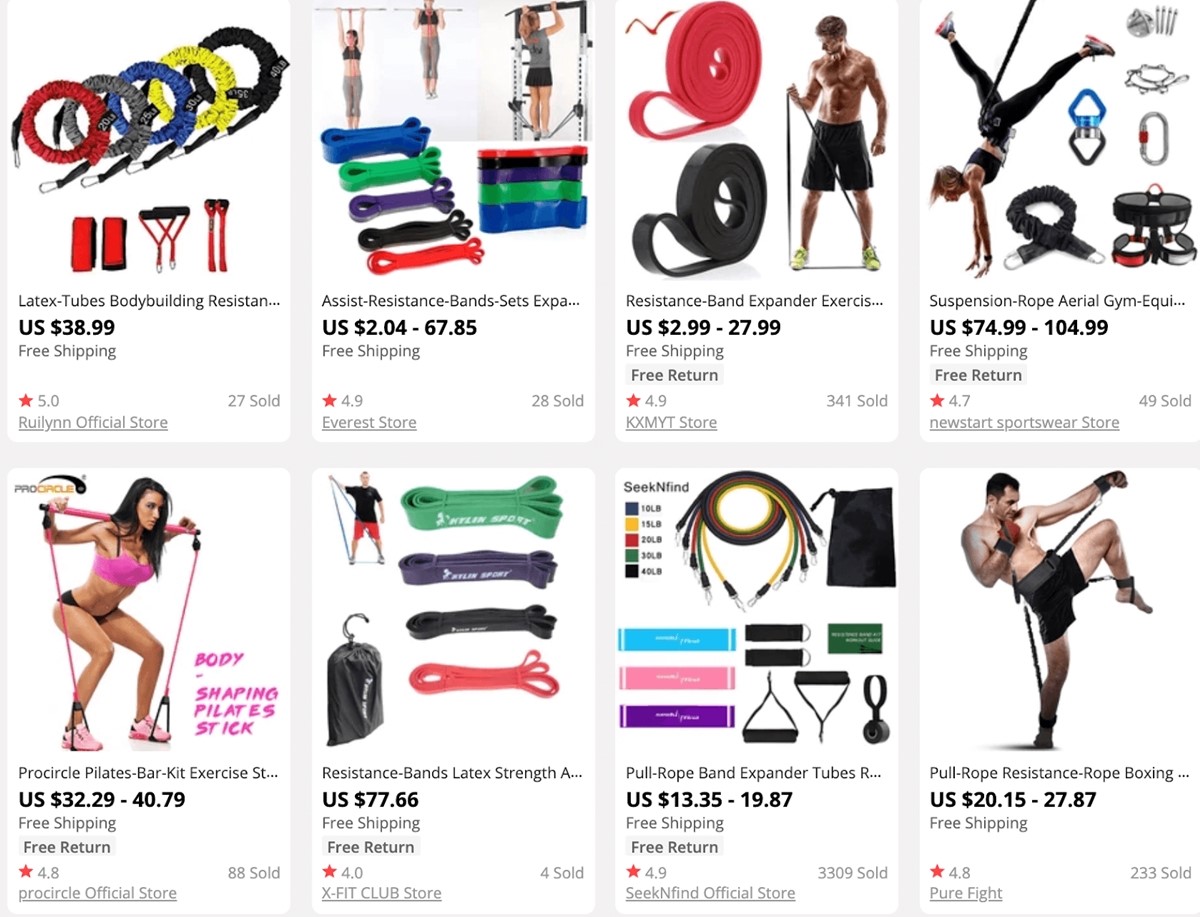 Next up, we've got workout gear. This product seems to be too broad, but I do choose it for a good reason. First, it seems impossible to narrow this whole segment down to a single piece of workout gear as the best. There are many different workout gears, and all of them are popular because different people want different pieces of equipment for their exercise.
More and more people are becoming conscious of their health, and try to spend time going to the gym or doing home exercises to stay healthy, that's why you should dropship workout gear to meet this demand.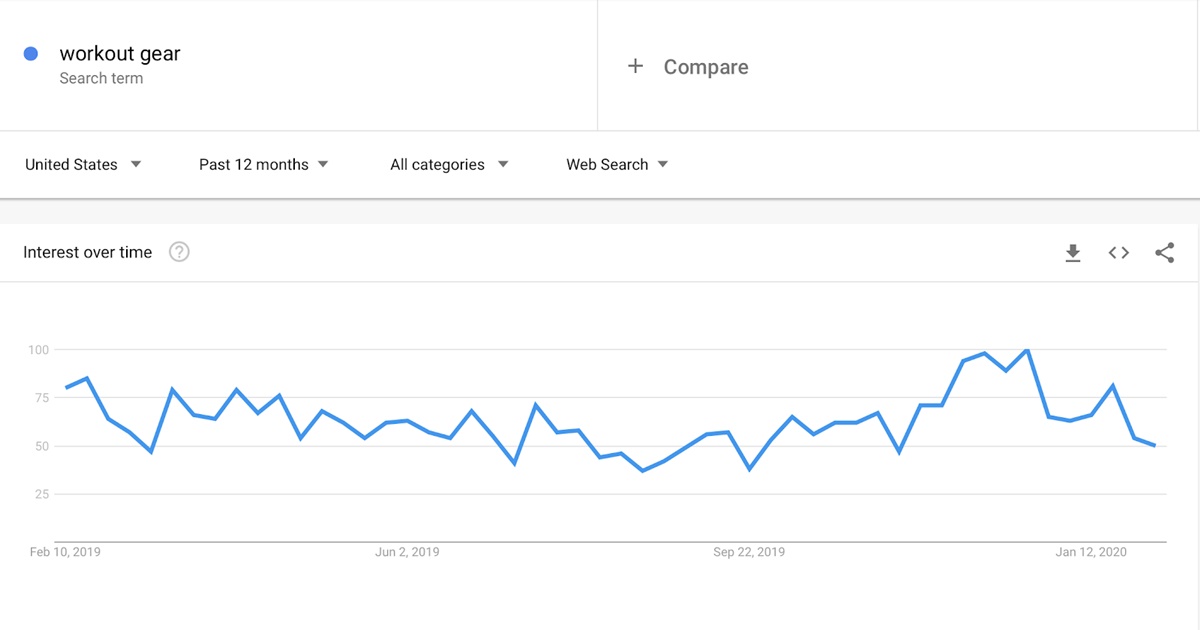 6. Tech products:
In today's world, technology never stops advancing. All over the world, there are enthusiasts who keep looking for the latest piece of technology to try out. If you're into hi-tech products, and always keep an eye on the latest releases and announcements, here are some products that you can benefit from.
Wifi-6 router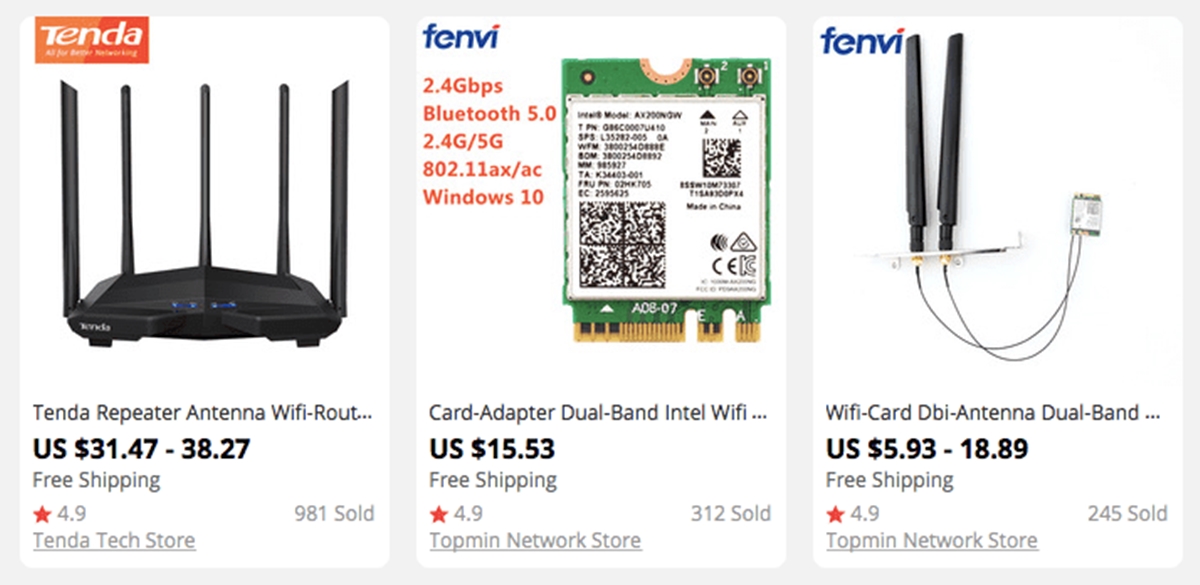 Wifi-6 is the technology that brings faster processing and higher wireless connection speed. Analysts explain that Wifi-6 has a download speed that is 3 times faster than Wi-Fi 5 which is the model we are using now. Here's the demand for it on Google Trend.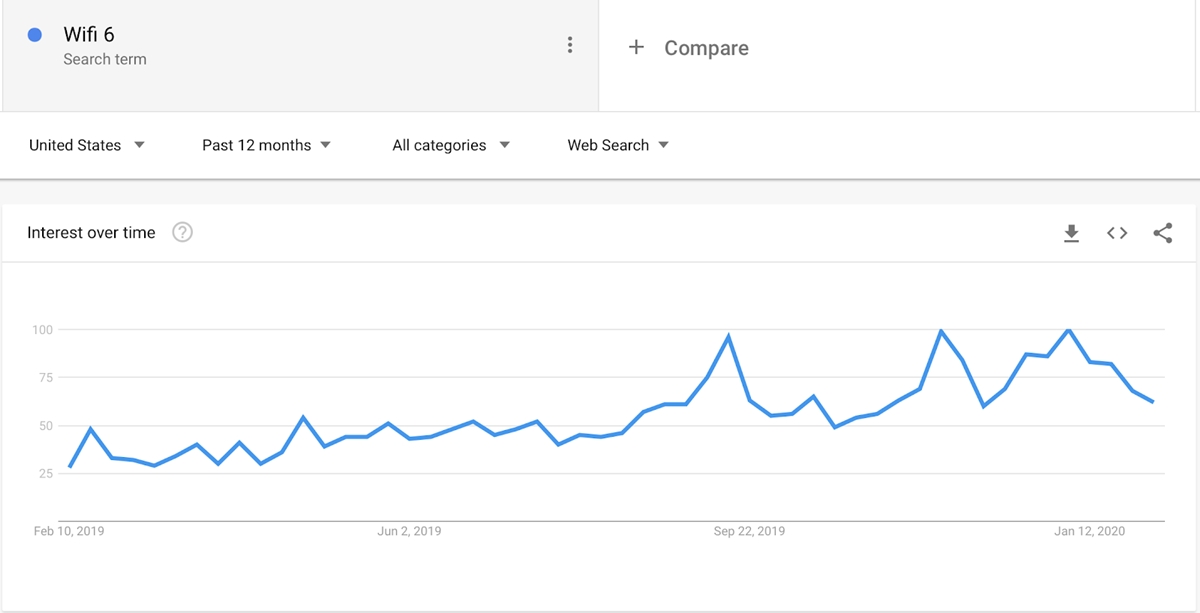 Wireless products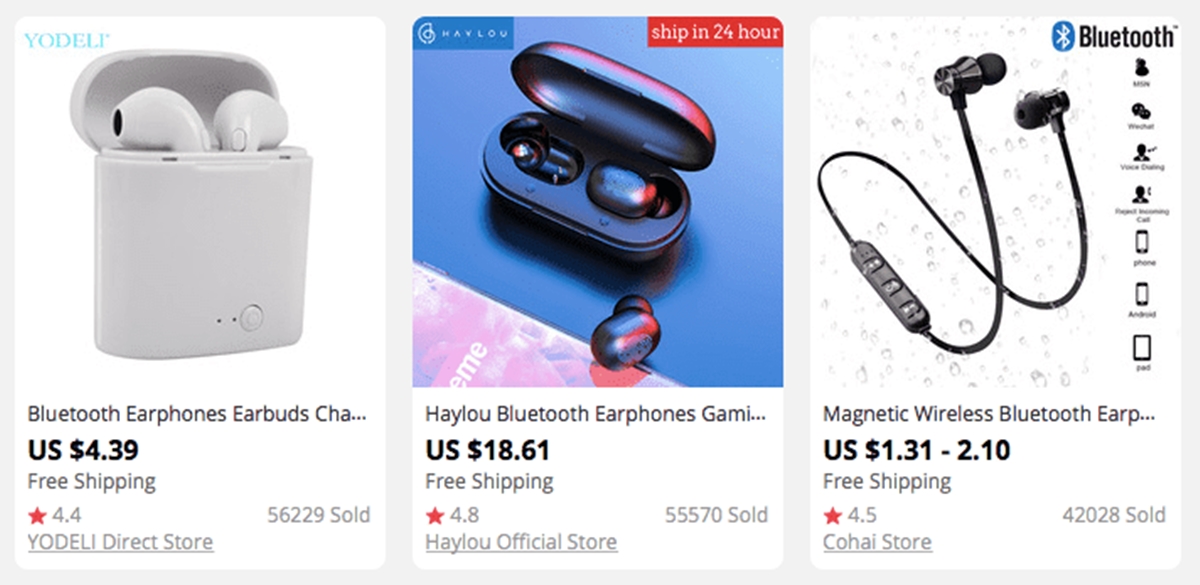 Do you notice that these products have received an insane number of orders? These wireless products seem to have tons of potential to them, don't they?
WhaTech reports that the wireless router industry is expected to reach $3200.92 million by 2022. Business Insider, in turn, forecasts that the market of hearables, a.k.a smart headphones, will grow by 45% every year during the next 5 years. Wireless Audio Market Global Forecast predicts that the wireless audio market will rise to the mark of $31.80 billion by 2023.
This is a huge opportunity, right?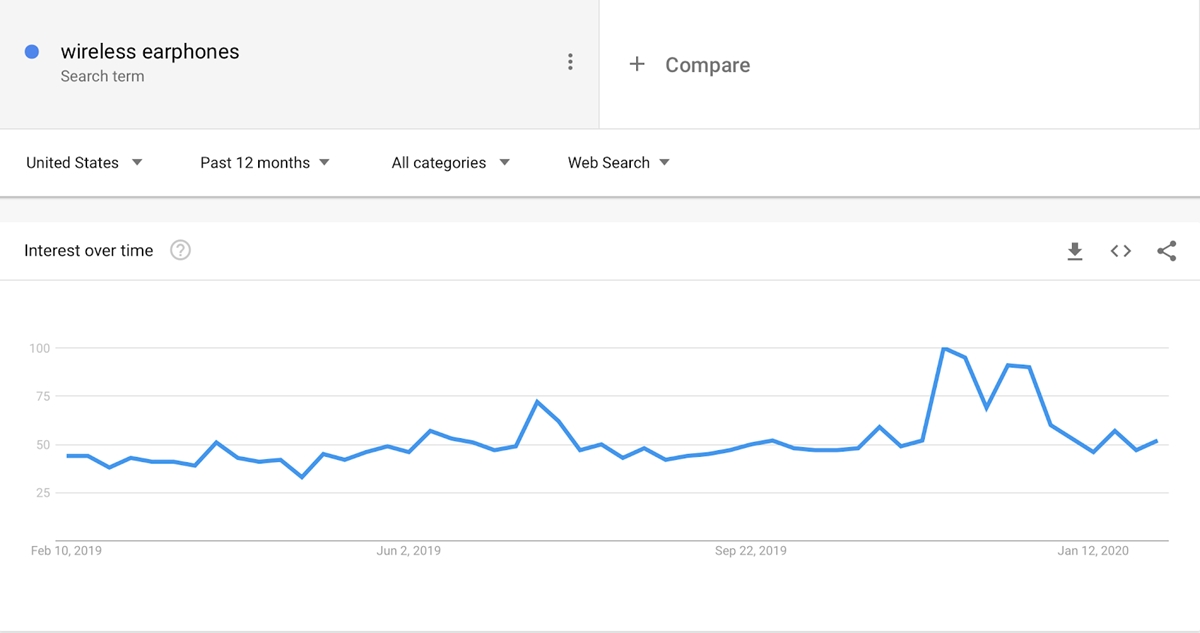 The number shows that demand for these products are super promising.
Wearables and accessories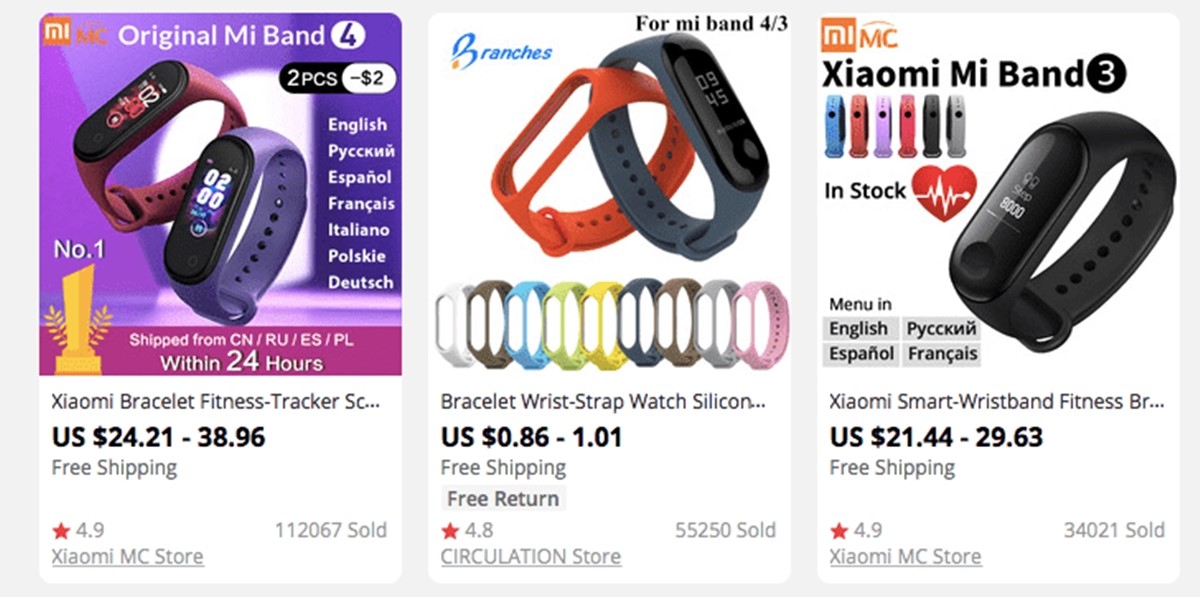 Fitness and health trackers become more and more popular these days because people are trying to maintain a good state of health. The technology is improving and becoming cheaper, and even the people with lower income can easily afford these health & sports devices.
Another proof that shows this is a potential potential niche is, according to the Wearable Devices Market Forecast, the market of wearable devices will increase by 25,76% every year in the next 5 years, and reach the whooping size of $24.640 billion by 2022.
With this huge potential for these products now and in the future, surely you should take them into serious consideration for your dropshipping business.
360-degree cameras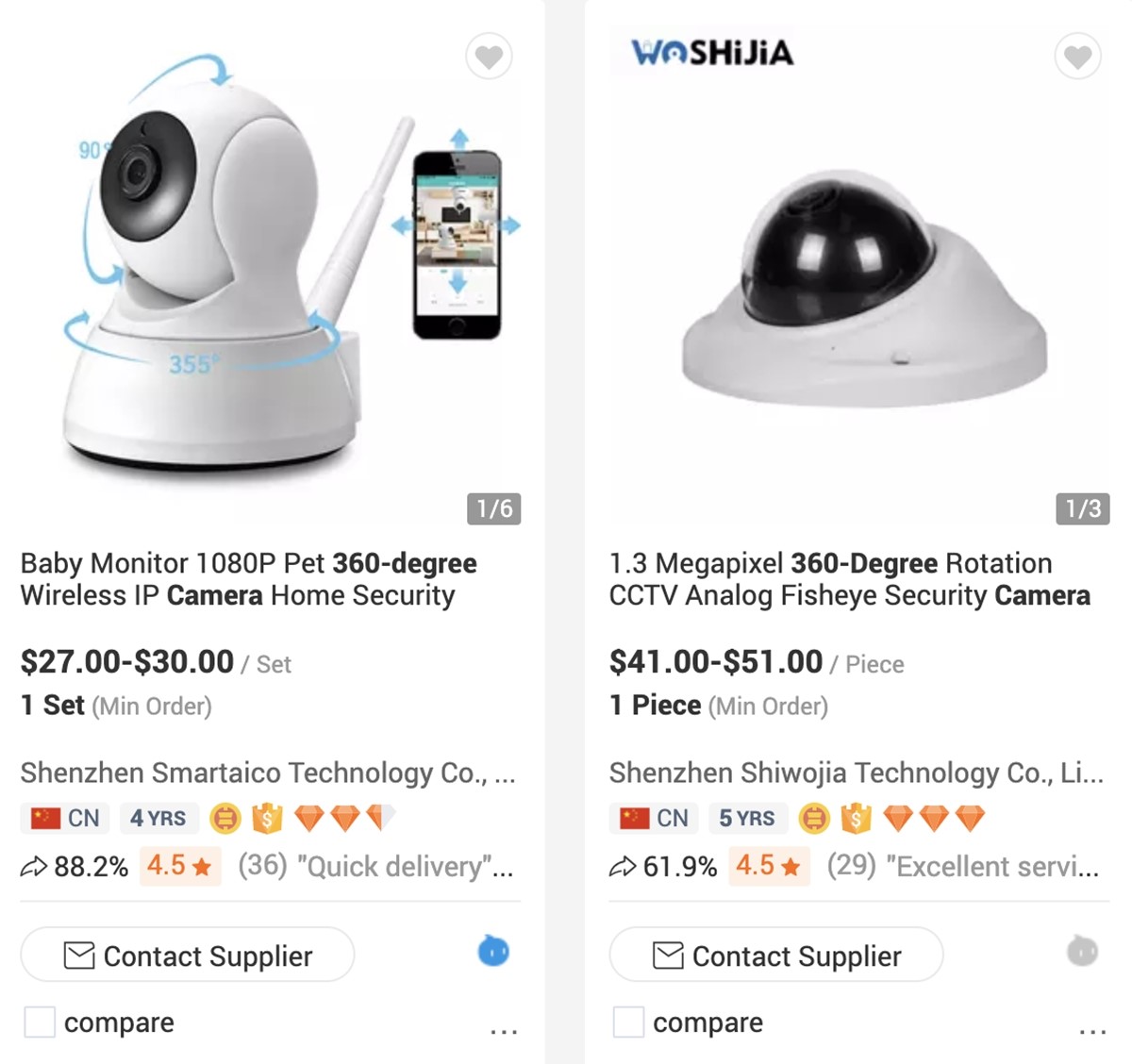 360-degree cameras are on an increasing demand in recent years as they can be used for lots of different purposes such as video surveillance, mapping, panoramic photography, VR videography and gaming, robotics. All these and many other areas require the use of 360-degree cameras and their accessories. This is the reason why the market is flourishing.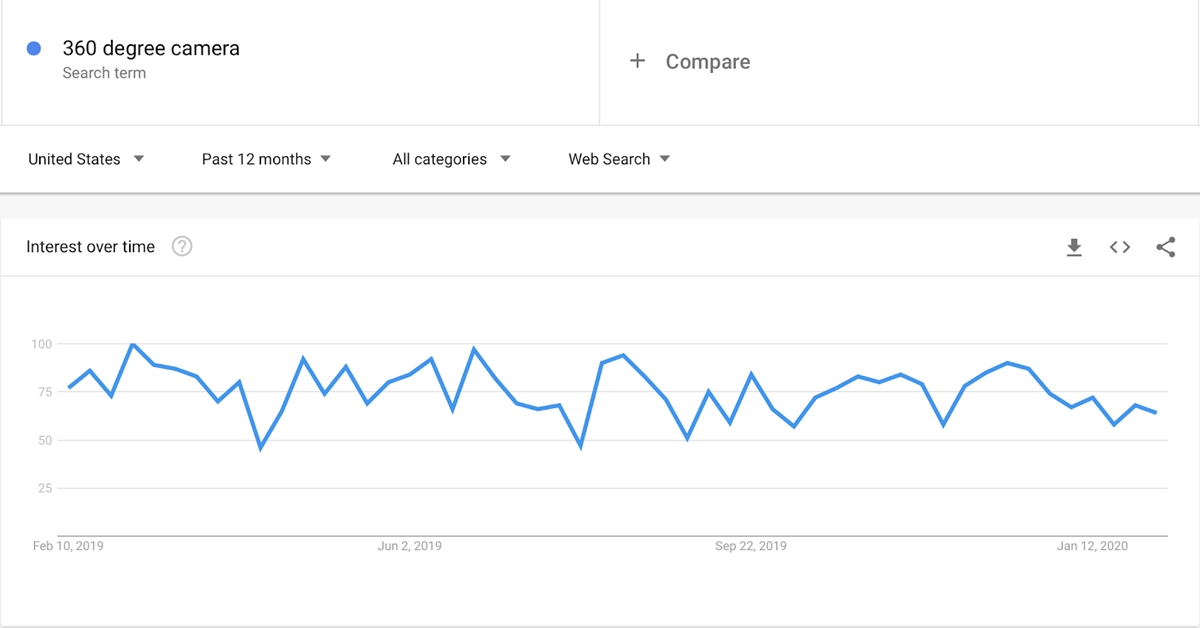 It is estimated that the value of the global 360-degree camera market will reach $2430,9 million by 2025, which makes 360-degree camera a great choice for you to consider.
VR devices: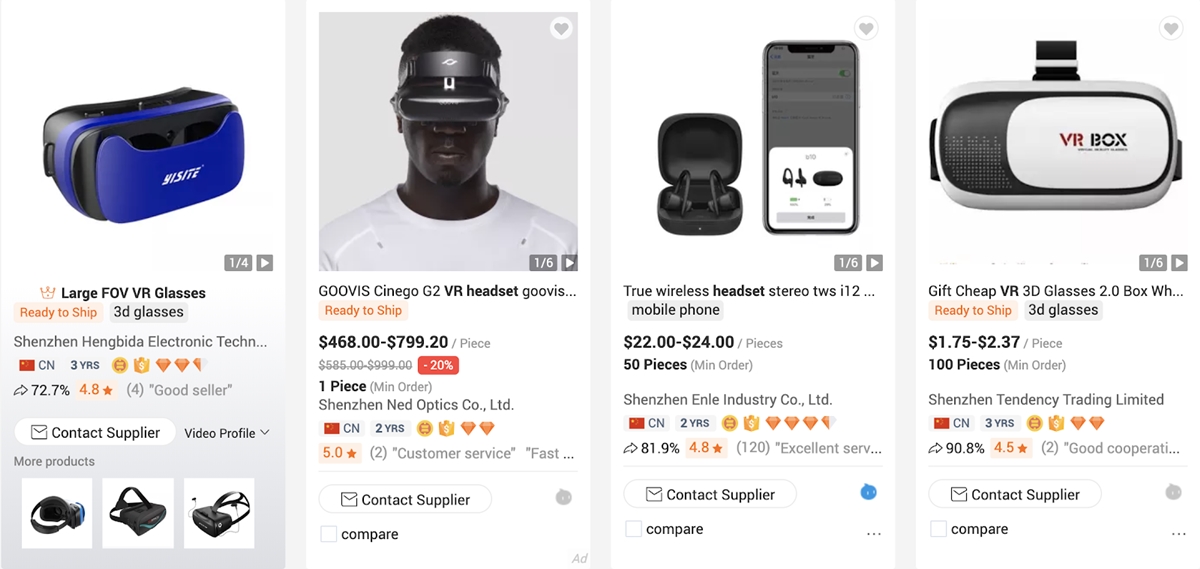 As 360-degree cameras are mentioned, let's talk about VR too, because this is also another great product to dropship in the tech world.
VR and AR systems used to be something "hype", "high-tech" or "inaccessible" to the masses, but not anymore. Thanks to many technological advancements in the industry in recent years, this product is available to all sorts of audiences. Even schools use them to generate engaging and entertaining educational processes!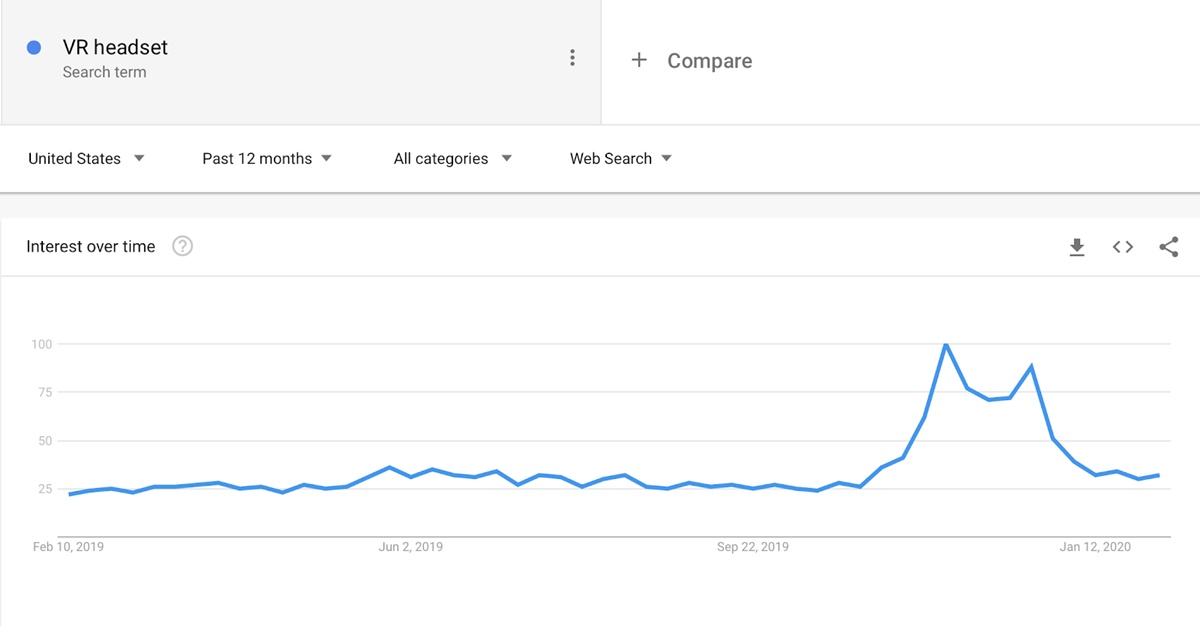 The global VR market volume is forecasted to reach $98,4 million by 2023. That opens up some exciting opportunities to join the market and grab your own pie.
7. Vape/E-Cigarettes: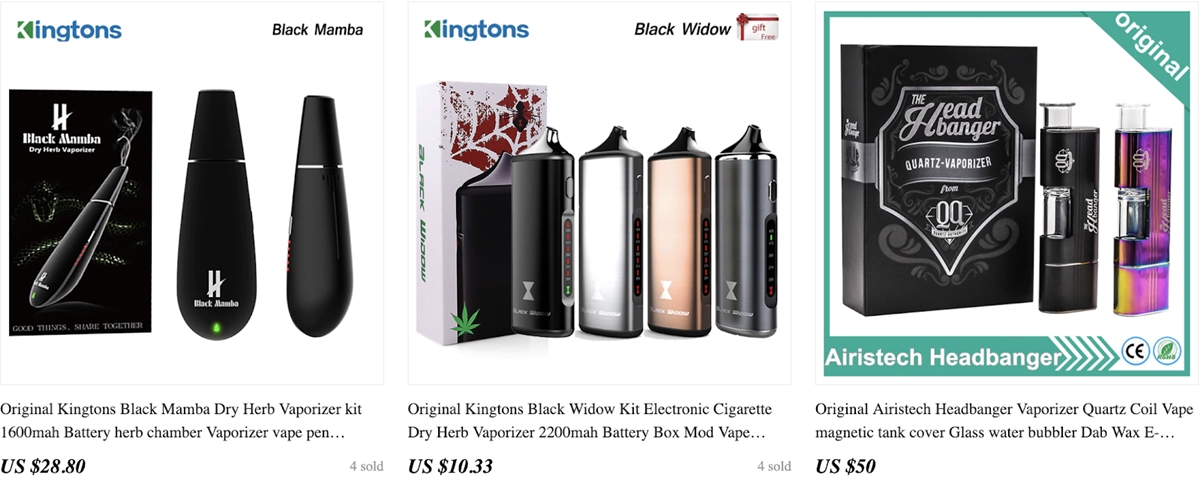 Although many people, especially adults, are against this product because they are believed to be harmful to the health of their children, vaping of all kinds has been a huge trend in recent years. It can be easier to do marketing on this product than others because it is closely connected to its hippie lifestyle and community that you can leverage to establish a brand in this growing niche.
The vaping industry is forecasted to grow to $61 billion by 2025. This is a great niche to dropship because it has just everything you want from a dropshipping product. 1) There are products at both low, medium and high price points, 2) there are lots of upsell and cross-sell opportunities for vaping products, and 3) there is always demand for it.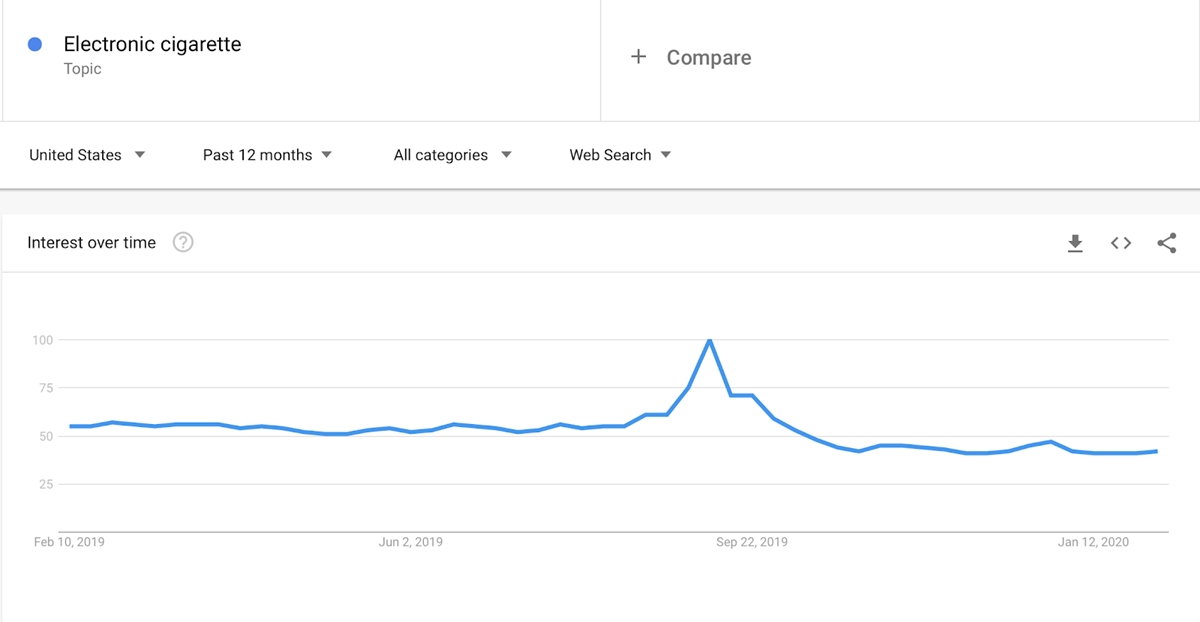 One downside of this niche is it's heavily regulated, so if you can navigate all of the rules and regulations associated with it, you can find big success in this niche.
8. Minimalist Watches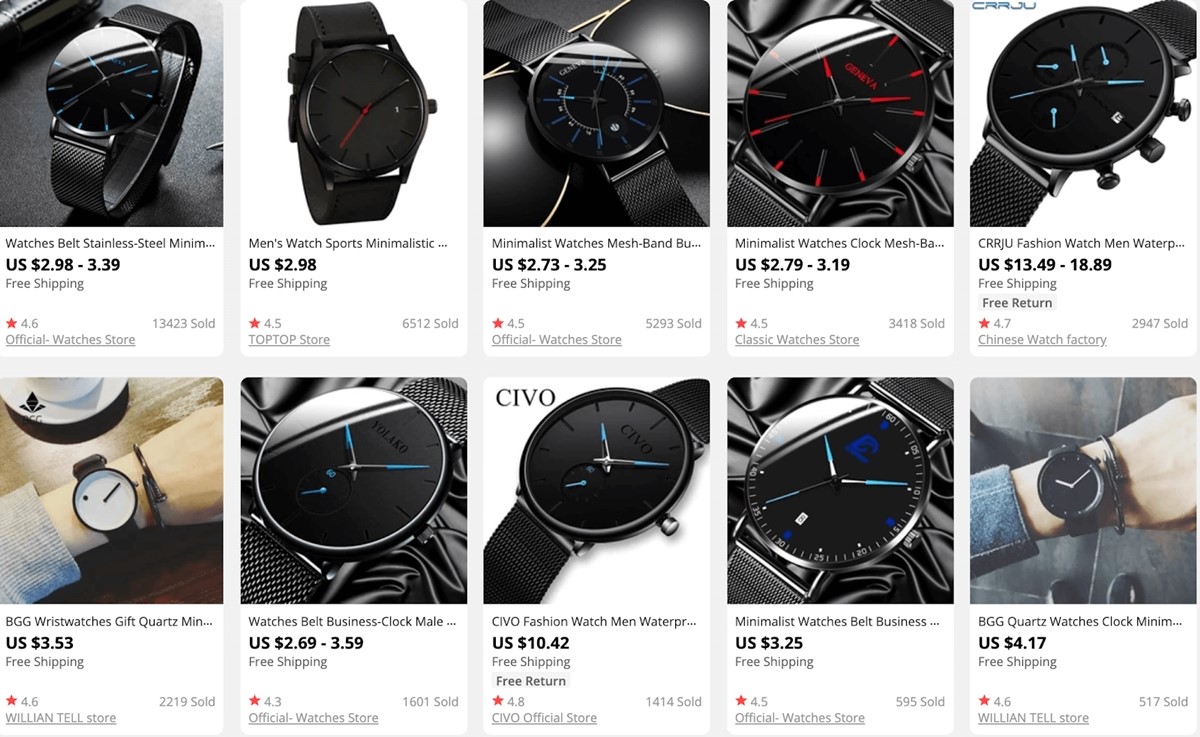 Watches are a timeless product, and for that reason, they will always be a good niche. Generally, this product steadily grows in sale (8%) and search volume each year. Also, what makes this niche highly potential is that watch lovers tend to own not just one piece, but multiple ones.
The trick here is to find a segment within this niche that is untapped, and then give the customers something new to add to their collection. Minimalist watches are on a rising trend as more and more people are adopting minimalism to make their lives less stressful and complicated.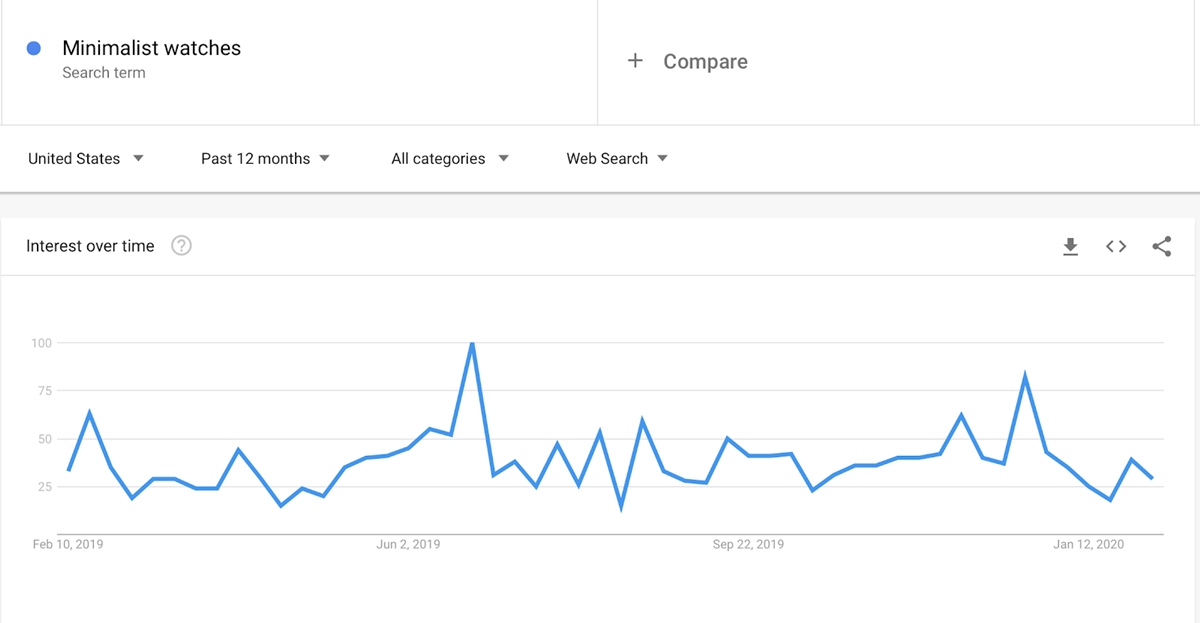 Final Words:
Now you have got a dozen of the best and most potential dropshipping niches, and the techniques you can use to discover more niches. With these ideas, you now can get started and build your own dropshipping store, and live the life of freedom that you've always wanted!
---
CEO and Founder of Avada. Pursueing a simple and healthy lifestyle. A friend, a husband and a dad of four children, a trainer and an influencer wannabe. He is a big fan of sports and travel, also.
New Posts
Stay in the know
Get special offers on the latest news from AVADA.