9 High Income Skills to Learn without degree in 2023
Indeed, you don't have to get a degree or a certificate to succeed. Instead, you can still create your own opportunities or enhance the work you're doing without a degree. Here are 9 High-Income Skills That Can Make You Money that you can refer to.
1. Copywriting
First of all, copywriting is a job where people use written language to express, promote, introduce a person, a company, an idea, or a specific opinion. It can be presented in the form of written text or advertisements on radio and television and on a variety of other media.
The above marketing documents are written for the main purpose of persuading the listener, or the reader to act - to buy a product or sign up for a service or make a certain opinion. However, to upgrade the promotional effect and create a high interaction with the public, there are copywriting texts that need to contain content to attract the attention of the receiver by making them disagree and from That is forced to show his attitude with a certain action.
In simple terms, Copywriting is artfully arranging words to make a better sale.
For example:
I work for a company with a website where only one buys something out of every 500 visitors; only 1 buys something. If I were a copywriter, I would find out that out of 100 visitors, there will be one customer buying. That means five times more sales from the same website!
A good copywriter will understand how to do this using words, and know-how to arrange images and buttons to get more sales. "A good copywriter. Not just a person who can write, but someone who has a deep understanding of the human psychology behind every purchase decision."
However, if you're not a top salesperson, there's still room for you in the profession. And we will talk about three types of copywriters: Agency Copywriter, Corporate Copywriter, Freelance Copywriter.
If you want to become an Agency Copywriter, here's what you can expect. You will work at major advertising agencies such as Ogilvy & Mather, GSD & M, or WPP.
If you want to become a full-time Agency Copywriter, you most likely have to move to the big city where these companies live.
The salary for an Agency Copywriter will be around 35 thousand dollars in small cities, and 50 thousand to 71 thousand dollars in big cities (note: this is in the US and you must be in good standing).
A Corporate Copywriter has a relatively boring job but gets a stable job. You will most likely work for only one organization like a law firm or large corporation.
Suppose a large company sells tractors and farm equipment, any time they need to build a website, you will be in charge of putting text in it. Or, every time they want to do a product ad copy, you'll be asked to write in it.
You see, you will work solely on the products that the company has. And if you suddenly lose interest in their product, it will be a boring job.
The income range for a copywriter at the company can range from $ 35,000 to $ 57,000.
How do I become a Freelance Copywriter? This is where copywriting gets a lot of attention! (and I don't mean it's always good).
The positives and negatives of being a Freelance Copywriter both make a big difference.
Earnings for Freelance Copywriters have a VERY scope! Some people make $ 800 a year; others make $ 2 million that year.
I know people who call themselves 'freelance copywriters" make less than 20,000 dollars a year from this job. They can find jobs here and there but still cannot live.
I also know some other famous copywriting freelance writers (like Dan Kennedy, Gary Bencivenga, John Carlton), earning more than $ 2 million / year from copywriting.
Therefore, the salary of freelance copywriters depends on what they can do.
Next up is about the methods used for Copywriting. There are many different types today - for example, direct mailing, tagline or online advertising, email, television, press releases, flyers, sales pitches, or today's popular social networking sites such as Facebook, Twitter, Instagram, etc.
A copywriting text on an electronic website, besides the highest goal, is to implement advertising campaigns and online marketing. The first goal that needs to be achieved is to get high search rankings, also known as SEO (search engine optimization). SEO Copywriting documents focus mainly on the article content, but the needs and wants of the customer on the top position and take that as the basis for website building.
After you have answered the question "What is copywriting?" you need to learn about the skills required to become a professional copywriter.
SEO knowledge: Knowledge of SEO is the basic and foundation for you to develop in the right direction in the Copywriting industry. A text is considered a standard SEO article; it must have the main keyword amount appearing with sufficient density, and the keyword placement must be consistent throughout the text. Besides, you need to know how to link the articles together to form an effective and purposeful internal link chain, effectively supporting the entire advertising system.

Writing skills: This is the decisive factor in the success of an SEO Copywriter. You must always improve this skill regularly, constantly practice thinking, develop problems, and practice coherent, thereby emphasizing the topic you are aiming for. Not only that, but your articles must also have all the necessary information that customers need, honestly but still have to ensure elements that are attractive and attractive to readers. Keywords should appear to a certain extent but not be too obvious.

PR skills on the Internet: In order for articles to reach many readers and get high appreciation from Google, besides the above skills, you need to have PR skills for articles on the Internet.
Read more:
2. Digital Marketing
"Digital Marketing is a strategy using the Internet as a means for marketing activities and information exchange" - Asia Digital Marketing Association.
Digital Marketing emphasizes three factors: using digital means, reaching customers in a digital environment, and interacting with customers.
This article will introduce you to 7 leading Platforms in Digital Marketing, including Website (core platform), Online advertising, Social Media, Search (SEO and SEM), Email, and finally, Moblie & Game ultimately improve customer experience.
Digital Marketing is divided into 2 strategies: pull strategy and push strategy, these two strategies can complement each other.
The push strategy in Digital Marketing is through interactive forms such as banner advertising on websites, sending a series of SMS or e-mail messages, etc. to customers to introduce products.
Pull strategy is a fundamental and long-term plan to reach customers by letting customers actively find you through activities of the searching website, blog, etc.
So, when you apply this skill, what exactly do you do?
Digital Marketing career is doing marketing (including marketing scenario building, planning, implementing, and measuring marketing results) in a digital environment. The target audience of the Digital Marketing profession is digital.
If you know programming or coding it is an advantage. Without programming knowledge, you will have to learn and master the basics and terms of the industry such as Ad Network, Display Ads, Paid Search, CPM, CPC, CPA, and so on.
You do not need to major in Marketing but can still work in Digital Marketing. You will learn all you want. The knowledge of SEO, website optimization, Online Marketing planning as well as measuring the results of Digital Marketing strategy can all be learned through the working process and extra learning at courses from professional centers. It doesn't matter whether you major in Marketing or not.
Digital Marketing is a very broad industry with many different channels. When you first approach, you should get an overview of all the channels that Digital currently has and what each channel does, what is the purpose? After you have general knowledge, you can choose an array to focus on first and then gradually expand to other arrays.
You can choose to specialize in a channel and become an expert in that channel but not so skip exploring other channels because:
Knowing more other channels will help find a way to coordinate them with the channel you are undertaking to get the best results. This satisfies an inevitable trend that is General Marketing.
Taking on multiple channels will help you become an advantage and more valuable in the eyes of employers.
Without going into one channel in-depth, you can learn through all the channels and use it at a basic level depending on your purpose. However, you will easily fall into the "know everything but not so well" state.
In short, Digital Marketing is very broad and specialized in one thing or know everything depending on your career conditions as well as your interests. Ideally, you should have an overview of everything in Digital Marketing, then choose what you like best and pursue it.
3. Sales
A sale is a position as a sales clerk for a business. Sales staff are responsible for direct contact with customers, consulting to help customers choose the right products - services. Answering questions about products and services, convincing customers to buy products to help increase revenue for the company.
In the business, Sales are a very important part to help promote revenue for the company. Sales staff will contact customers directly or by phone. Introduce products and services to customers, at the same time capture the needs to be able to advise and make suitable choices for customers, promoting the buying behavior of customers.
Depending on the location, sales have different specific jobs. However, most basic sales will have the following general jobs:
Understand product information to advise customers such as Product Code, product characteristics, strengths and weaknesses of products, origin, color, shape, usage, etc.
Consulting, understanding customers' needs: With sales staff who directly contact customers at the store, they are responsible for consulting and grasping the needs of customers, thereby making them trust and buy products. me. Also, the sales staff working here must know the sales speed of goods to report to their superiors.
Searching for potential customers: These employees will meet directly or contact customers by phone to introduce products to customers, capture the psychology as well as the needs of customers, thereby encouraging. customers try a product that helps them get closer to the product they need to buy.
Pricing and negotiating product price with the customer. Negotiate the contract and negotiate the time of purchase, sale, and payment with customers.
Inventory of goods: Understand which items are lacking to timely replenish, at the same time check business support tools and make reports and submit daily invoices.
Submit business reports to superiors.
A good salesperson is a person who has the ability to communicate and negotiate well, is flexible, sensitive to be able to exchange, and advise to offer suitable solutions for customers. In addition, the sales staff is a highly skilled person, always keeping a smile on his face and a good appearance. In particular, it is indispensable for them to sell many products and services that is to master the information about the products and services for sale.
4. Software/Website Development
With the development speed of science and technology, programmers are a profession that many IT employers and companies welcome. Job opportunities in this industry are very wide, in many different fields. Therefore, learning software/website development is a wise choice for young people who have passion and ability in technology. Because they will have the opportunity to develop themselves, find a perfect job, suitable for their abilities, and have an attractive income.
It is important that with this skill, you can make a career without a degree. A large number of developers today do not even have a formal qualification. Of course, if you have majored in IT in university, that will be a plus. But even if you come from an economic background, nothing can stop you from becoming a Web Developer. After all, what an employer need is a developer who gets the job done. If you know a programming language and have experience in data management then feel confident to follow it.
To understand better, we will go through each part. The first is about software developers. A software developer is someone who is involved in the programming, management, and configuration of a computer program - also known as software. In short, these experts create and maintain the programs we use, whether daily or just once, on certain platforms.
While reading this section, you might be wondering - why do companies need software developers? Some specific organizations specialize in software development (eg Microsoft). If you look at some of the popular job ads found online, you may find that a lot of companies are looking for software developers that specialize in creating something on a particular platform.
Whether you're looking to program a simple app for everyday use or create an audio editing tool, the developers will be key in the process. This may sound like an overlap with web development, but in reality, we can see these two teams working together.
However, why is software development so popular? If we exclude the wage factor and "future career guarantee" from the equilibrium, one main reason is flexibility.
As a software developer, you are flexible in what you do. That means they can create all the shows they like, as soon as they have a basic knowledge of the field. This doesn't just apply in the traditional workplace. If you are proficient in software engineering, you can work freelance and on personal projects. According to Glassdoor.com, software developers can make around $80,000 per year or close to $ 6700 per month.
With that said, you now have a better understanding of software development skills and the work of a software developer. Next, let's learn about web development.
Web development itself and the way it does have changed a lot over the years. But one thing remains the same: web development is the creation of web applications to run on web browsers.
Some applications use their logic on the server to generate HTML, CSS, and JavaScript to create applications. Other applications only use the server to generate initial states, load the code, logic to run the application and then use the server only to retrieve or store data. There can be many ways to develop the web, the basic technologies are the same: HTML, CSS, and JavaScript.
Web developers today use a lot of important programming languages to create web applications. Some of the most popular web development languages are in no particular order:
Python
Java
Asp.net
Scala
PHP
This is possible since the UI of a web application can essentially use HTML, CSS, and JavaScript to generate it. JavaScript is used to manipulate the DOM (stand for Document Object Model), it is often used to change the look of a web page without having to change the structure of HTML, CSS.
Web Developer is not a new job but always at the top of the highest paying jobs because the supply is always smaller than the demand. You don't have to be an IT person, you can become a Web Developer absolutely no matter what your starting point is.
Choosing to become a Web Developer means the rate of you facing the risk of unemployment is almost zero (if you have it, it must be because the salary is not satisfied). If before 1981, the concepts of Web Developer or Mobile Developer never appeared, up to now, there are more than 80,000 Web Developer jobs are posted on the recruitment sites each year.
Unlimited workspace, Web Developers can work on-site or develop a career abroad. In particular, you can freely choose the form of work. Unlike other jobs that require an office presence, you can completely choose to become an IT freelancer - work from home or engage with a certain company. As long as you are competent and good at the foreign language, job opportunities will always open to you.
5. Graphic Design
According to recent statistics from PayScale in the UK, the median salary for a graphic designer is £ 21,599 (in UK currency) per year. Most people move to other senior jobs if they have more than 20 years of experience in the field.
Graphic Design is the art of combining elements of images, typography, to convey to viewers a message, a certain meaning.
Graphic design is everywhere in your daily life. It can be movie posters, billboards with interesting messages, propaganda posters or elegant magazines, and so on. Each work is presented with different styles, but it is aimed at only one purpose: Directing the audience to an object designed to convey a specific message.
The world of graphic design is extremely rich and large. Each field requires different specialized skills to create the right graphic design product. Many designers can operate in many diverse fields or related fields, but many people only work intensively with a single type. In this section, I will introduce some of the main types of Graphic Design:
Designing the brand identity (Logo - Identity)
The brand identity system plays a very important role in every business. The designer tasked with creating a logo will create icons, choose fonts, color palettes, and a library of images that match the brand's personality.
Marketing and advertising design
Advertising design has long been used by companies as a way to boost sales and influence the purchase decisions of their target customers. Therefore, graphic design in this field creates images with impressive, attractive, and friendly content, helping businesses to promote more effectively.
Design web and application interfaces
The website interface is like a "facade" of the business. A web interface with a beautiful, professional design will create stronger trust in customers and viewers. The interface design focuses on visual experience and graphic elements like buttons, menus, etc. The interface designer, therefore, has to balance artistic appeal with functional efficiency.
Designing packages and labels
Packaging not only stops with the function of storing and protecting products inside but today it also becomes an opportunity for brands to convey the brand story behind each product. The art of packaging design is the perfect combination of visual knowledge and brand image.
Designing publications
Traditional books, newspapers, and magazines are typical publications in the field of printing and publishing. In addition to graphic design expertise, designers to do this well need to understand the need to build knowledge of journalism, color management, printing, and digital publishing. Their favorite software is QuarkXPress and InDesign.
When having the following characteristics, graphic design will be the industry "for you":
Ability to be creative within the framework: Creativity is a must to be able to survive in a graphic environment. However, that does not mean that you are allowed to create unlimitedly, but will be subject to the management or control of the boss or partner company.
Love images and colors: If you have ever been enthralled by colorful banners ads or "bewildered" by the beautiful pictures, then Graphic Designer is a very suitable profession for a friend.
Doesn't like leisurely: It can be said that Graphic Designer has never been a leisurely job playing in the water. This is a work that requires creativity, so it will certainly not be light. If you decide to follow the path of being a Graphic Designer, be prepared to face the pressure and stress of falling into a state of mystery but still have to run daily and monthly deadlines. You must also accept to work more than 8 hours a day because the Graphic Designer working time is very flexible. If you know how to organize your work, you can do less. However, if you are close to the deadline and still have no idea, you will have to get up late to wake up early, overtime to keep up with the project's progress.
Inquisitive: Graphic design is a discipline that regularly has to update new design trends, so you always have to learn to keep up with the flow of the industry.
Willingness to learn a foreign language: You define "long-distance" that according to this industry, it is obvious that you have to improve your foreign language skills to learn design trends from abroad.
Proficient in using one or more software, including Adobe Photoshop, Adobe Illustrator, Adobe Indesign, CorelDraw, GIMP, 3Ds Max.
If you're not familiar with those tools , here are some more graphic design softwares with similar functionality.
6. Machine Learning
Machine learning is the trend of the future and its applications have served the increasingly modern life of mankind. Machine learning has caused a technology fever worldwide in the past few years. In the academic world, each year there are thousands of scientific articles on the subject. In the industry world, from big companies like Google, Facebook, and Microsoft to startups all invest in machine learning.
A wide range of applications using machine learning has emerged across all areas of life, from computer science to less relevant disciplines such as physics, chemistry, medicine, and politics. AlphaGo, the go-to machine with the ability to compute in a space with more particles than the number of particles in the universe, is more optimal than any great player, is one of many powerful examples for the superiority of machine learning compared to classical methods.
With the worldwide adoption of Machine Learning continuing at a rapid pace, it paved the way for a new approach and strategy for business operations. Large data sets created and stored in the enterprise can become meaningful if the Machine Learning model is integrated into its computer systems and applications. This will pave the way for better insights and models from the data, which will help make critical data-driven decisions that can drive a company's growth.
For enterprise software developers, this represents a new approach they can incorporate into their processes to give companies the extra mile when it comes to efficiency, speed, and competitiveness. Machine Learning seems to be able to integrate into a wide range of computational areas like Natural Language Processing and Image Recognition, which is especially beneficial in making sense of huge volumes of data. Such an approach will inevitably drive innovation and improve the products and services offered along with the customer experience.
Specifically, what exactly machine learning is?
Machine Learning can be considered as a subset of AI. As defined by Wikipedia, Machine learning is the subfield of computer science that "gives computers the ability to learn without being explicitly programmed". Simply put, Machine Learning is a small field of Computer Science, it can self-learn based on input data without having to be specifically programmed.
In recent years, when the computing power of computers has been taken to new heights and huge amounts of data collected by major technology firms, Machine Learning has taken a big step towards a newly emerged field called Deep Learning. Deep Learning helped computers do seemingly impossible things 10 years ago: categorize thousands of different objects in pictures, create annotations for photos, mimic human speech and writing, communicating with people, or even composing literature or music.
Among the jobs I've mentioned, Machine Learning looks very promising for both beginners and experienced programmers. On average, a Machine Learning and Data Science specialist makes between $ 110,000 and $ 120,000 per year. And society's demand for these jobs is enormous. If you are interested in solving real-life problems, these will be interesting opportunities for you.
7. Video Production
Video production or filmmaking service is the process of producing video content. It's almost like filmmaking, but with digitally recorded images.
There are three phases of video production: pre-production, production, and post-production.
Pre-production covers all the planning aspects of the video production process before filming begins. This includes scripting, planning, logistics, and other administrative tasks.
Production is the video production stage that records the video content (motion picture/video recording) and involves shooting the video's subject (s).
Post-production (editing) is the act of selectively combining those video clips through video editing into the finished product.
Currently, the majority of the video is recorded via electronic media such as SD cards, CF cards for cameras, camcorders, or on solid-state and flash storage.
Digitally distributed video content typically appears in popular formats like mpeg, .mpg, .mp4, QuickTime (.mov), Interleave Audio Video (.avi), and Windows Media Video (.wmv) formats. and DivX (.avi, .divx).
There are different types of video production. The most popular is video production posted on Youtube or social networking sites, film and TV production, TV advertising, web advertising, Event filming service, product video recording, interview video recording. client, promotional video, wedding video. The term video production or filmmaking service is the generic term for these services.
If you're not on a professional team, you can produce your own videos and post them on Youtube. That's how a lot of people do and make a lot of money. For example, the top Youtube channel, a child's channel reviews interesting toys and makes 22 million dollars. Your skills may not be too professional, but the idea and content of your video will be essential to grab the attention of your viewers and bring in the desired money. Typically, video producers working at large companies and even independent video producers can make between $80,000 and $120,000 per year.
To be a good video producer, in addition to being able to create and make good use of your camera, you also need to master professional editing software. If you are the person who has all of these factors, video production will be a great skill that will bring in a good income for you.
8. UX Design
UX stands for User Experience which means user experience. More simply, UX is the rating of the user using the product. such as: Is your website or App easy to use or not, is it possible to arrange the layout like that? Did the product achieve its goal?
UX Designer is also known as UX Designer. UX Designer will research and evaluate the habits and ways that customers use and then evaluate certain website / App products. Using and evaluating here are simple issues: ease of use, usability, efficiency when the system operates.
Example: Currently you are viewing this article on the website AVADA, you are looking for information and knowledge about the website, but if AVADA inserts too many annoying ads affecting your search for information, making you lose focus so it can be said that the UX or user experience on the AVADA web is not good. Therefore, AVADA always tries to get readers to have the best experience on the AVADA website.
The UX designer has responsibilities on both sides: the user and the company that develops the product.
For users: UX Designer must understand that his thoughts and assumptions are always subjective and do not necessarily reflect the way the product users see. The UX Designer designs are always guided by the user, with each feature and interface element placed with a clear goal and relevant to the needs of the user. When there is an insight or a hypothesis, the UX Designer will want to test to verify his hypothesis, not immediately accept it.
For a product development company: saying that put users first, but UX Designer's goal is to help the company achieve its business goals. Reconciling the needs of the user and the goals of the product itself is not a simple matter.
In the long run, what's best for the customer is also the best for the business. However, in the short term, sometimes you will have a trade-off between user satisfaction and business performance. This is also one of the difficult decisions even for experienced designers.
According to statistics released by the Australian Bureau of Statistics (ABS) in March 2020, UX designers' average annual income at the beginning of the career is $ 59,000, for people with 5-year experience is $ 86,000, especially Senior UX Designer can make about $115,000 per year.
To become a UX Designer, you need skills such as communication skills, understanding psychology, persuasion skills, problem understanding, design and prototype skills, technical basics, and data analysis skills combined with creative thinking. If you have these skills, it won't be difficult to say that you're a great UX Designer.
9. Cloud Computing
Data experts predict that the total global volume of data in 2025 will reach 163ZB or more than 1 billion gigabytes. At the same time, a huge amount of data also poses the problem of a better storage system. In recent years, Cloud has been considered as a very potential data storage solution for both individual users and technology organizations. It can be said that it is one of the most prominent trends in the technology world today.
Many companies need to use cloud electronic services. However, due to the lack of experience and the device, the conversion of data to the Cloud system is still facing many difficulties. Therefore, the need to find a partner specializing in this technology is also increasing very high in the market.
First, let dive deep into the concept of Cloud Computing. Cloud computing is simply a collection of computing resources and services provided on the web. When you chart the relationship between all the same factors as a cloud.
The three main types of cloud computing include Infrastructure as Services (IaaS), Platform as Services (PaaS), and Software as Services (SaaS). Each type of cloud offers different levels of control, flexibility, and management so you can choose the suite of services that best suits your needs.
The combination of servers and idle resources on each server will help exploit the full potential of hardware devices. From there, cloud computing enables the Internet to have endless power, able to operate huge and complex services with high reliability and productivity.
With Cloud computing, you can take advantage of many things, for example:
Cloud database
Testing and developing web, application
Big data analysis
Store data for website (also known as a cloud server)
Storing and sharing data through platforms such as Google Drive, Dropbox, Shutterstock, etc.
Business management applications: There are many applications designed on the cloud platform to help businesses manage and maintain better relationships with customers.
If you do not have a degree and would like to work in Cloud Computing, you can join online classes. This is a great way to fill out a resume when applying for a job. Since this is a field that is constantly innovating, there are many things you need to learn from the basics of security, development to advanced networking. Therefore, taking online classes will be an ideal way to improve this skill.
As mentioned above, Cloud Computing is an industry with a lot of demand. Therefore, this job will bring a very high income if you pursue it. The figure of $ 200,000 is the median salary for people working in this industry. If you improve your tech skills and extra STEM, this number could be much higher.
Related posts:
Conclusion
Above are 9 ways to make money high income that we have summarized. In general, Copywriting, Digital Marketing, Sales, and Video Production are the professions that make a lot of money today. Creative jobs in Graphic Design and UX Design are also high-paying occupations, with great salary potential in the coming decades. Those with skills in Software / Website Development, Machine Learning, and Cloud Computing can also successfully earn a high income even without an advanced degree.
No job is suitable for everyone, but the best people who make the most money have the following characteristics: have the right career direction, withstand challenges, and constantly innovate, improve your knowledge and skills. Depending on your ability, you can choose jobs that are suitable for you and improve your skills. Good luck to you!
New Posts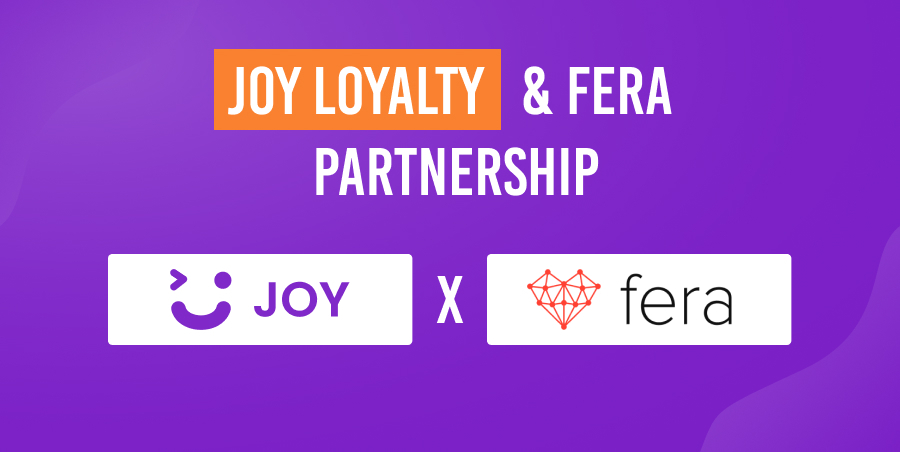 Subscribe
Stay in the know
Get special offers on the latest news from AVADA.
40k
subscribers has been joined!
Earn $10 in reward now!