20+ Best Direct Marketing Examples For You To Learn
In the world of marketing, there's a number of advertising methods available. It's really difficult to decide how to spend your marketing budget appropriately.
Ask yourself:
What types of audience are you planning to approach?
Do you want your customers to purchase your product? Join your event? Go to your website? Give response to an offer?
In this post, we are going to discuss using direct marketing as a marketing tool to boost up your business. Moreover, we'll bring you a list of 20+ Best Direct Marketing Examples For You To Learn.
Let's begin now!
What is direct marketing?

Direct marketing is a form of advertising campaigns that help to attain a certain action in a specific group of customers (such as making an order, visiting a website or a store) to respond to a communication action from the marketer. This communication can be carried out in various formats, such as postal mail, telemarketing services and so on.
An important part of direct marketing is that customer response is measurable. For instance, if you create a discount for an online shop, it's essential for you to add some kind of cookie or pixel in order to know whether the user has used the code.
Why is direct marketing important to business?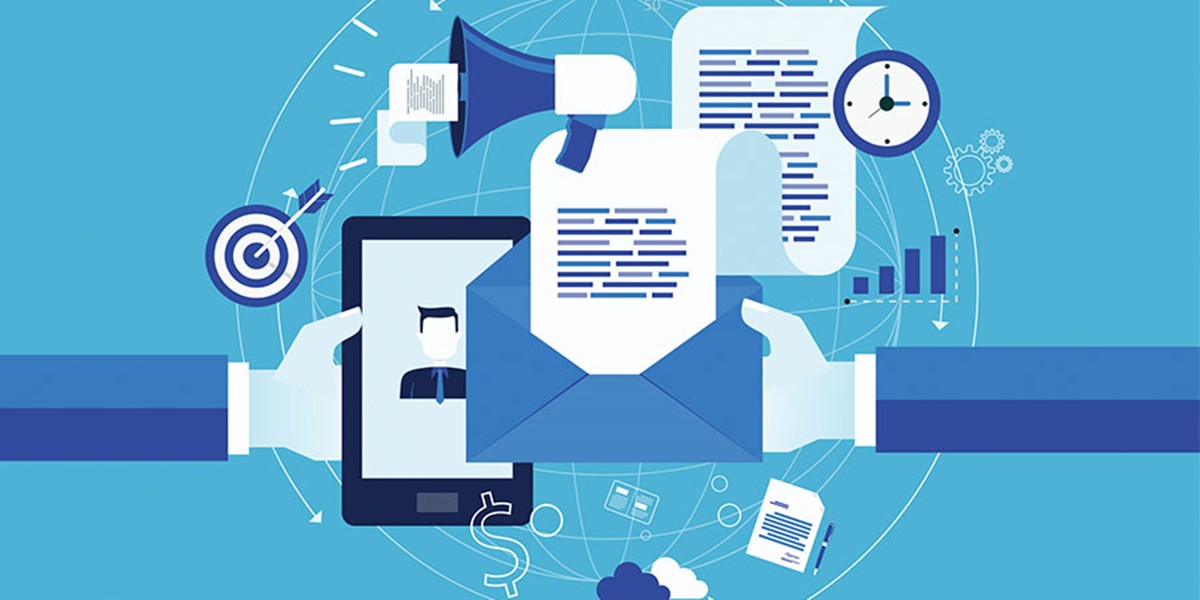 Direct marketing assists marketers in approaching consumers quickly
A direct marketing strategy is certain to approach prospects fast. For example, if an email marketing campaign is created now, it will be in your customers' inbox in nearly two hours.
Direct marketing is an effective promotion campaign
With direct marketing, organizations can build targeted strategies that approach consumers that are really concerned about their products or services. These strategies are sure to maximize the effectiveness of promotional messages. Direct marketing can send advertising content to usual lists that are not filtered in any way.
Direct marketing can be customized
Direct marketing enables businesses to build personalized messages with the help of consumer data. Take an example. An organization can collect useful information such as age, salary range, browsing habits, and so on, then build tailor-made marketing content from this data for their potential and current consumers.
Direct marketing can gauge its effectiveness
For organizations and businesses deploying direct marketing techniques, they can find it easy to measure the efficiency of their campaigns by analyzing things such as the number of consumers who respond to their advertisements and the revenue gained. Besides, with direct marketing, marketers can understand how much their potential customers are willing to pay for specific products and services.
What are the most popular direct marketing techniques?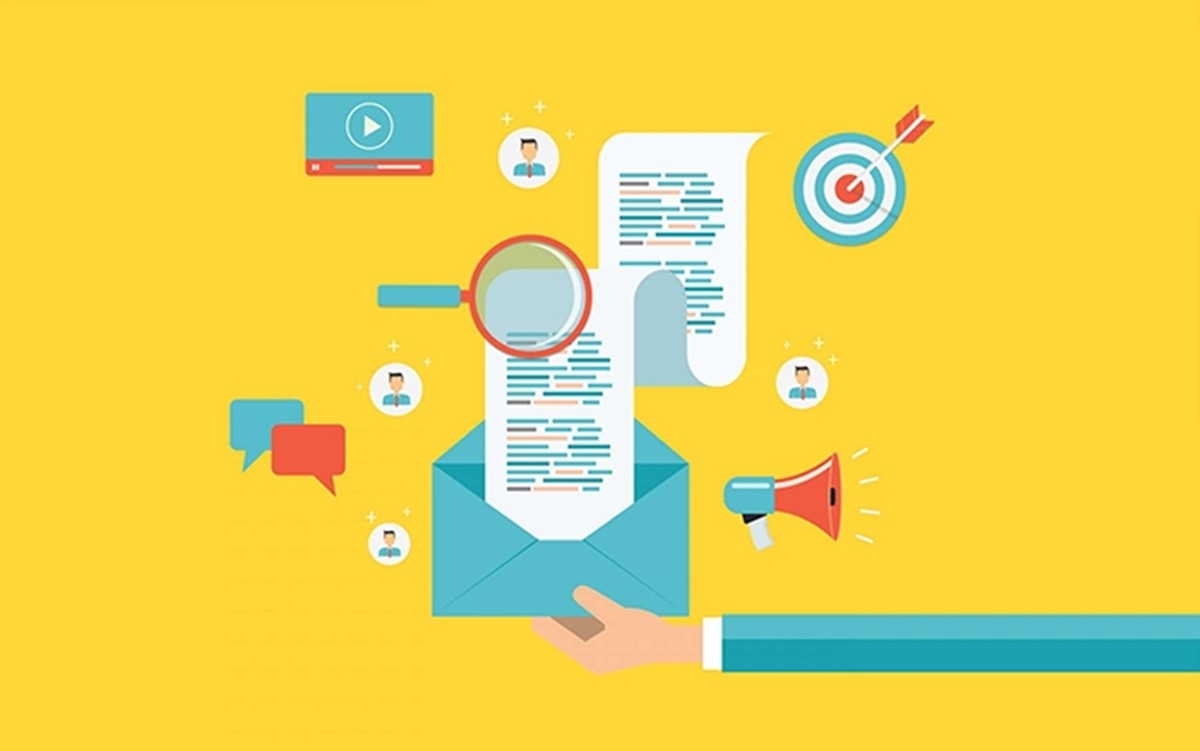 Let's explore some of the most common direct marketing techniques carried out by businesses today.
Email marketing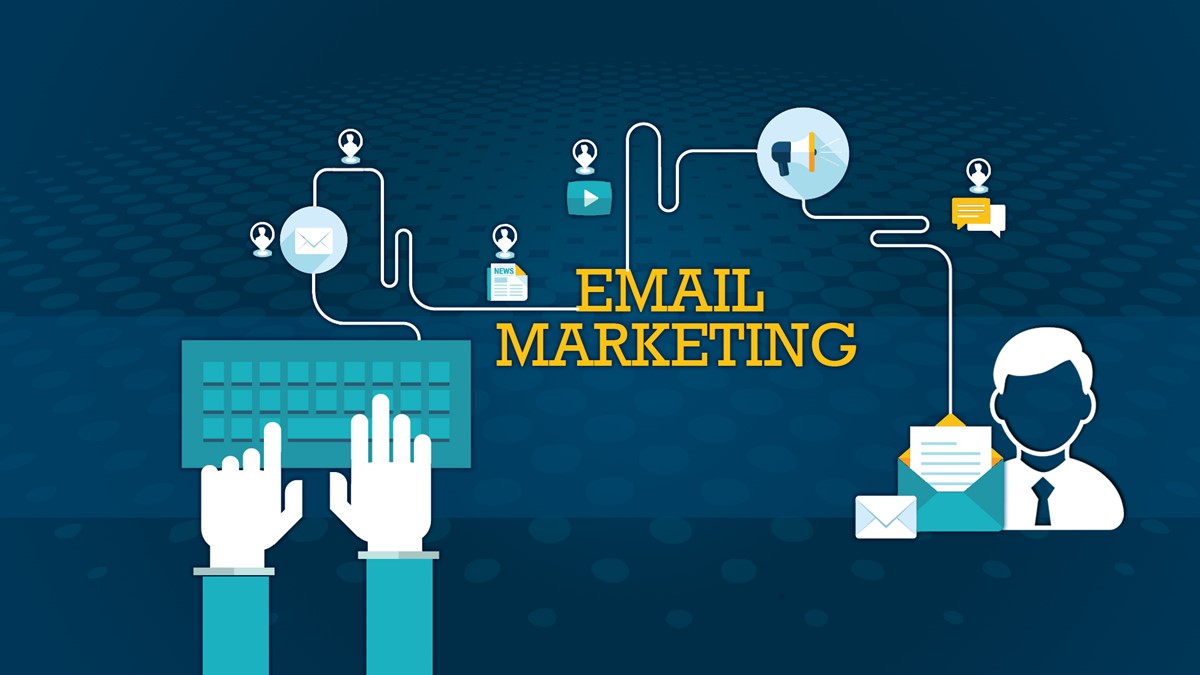 Email is an easy-to-use, low-priced and measurable method to start communication with consumers. Efficient email marketing strategies include promotional emails, advertisements in business emails, newsletters and transactional emails.
Mobile marketing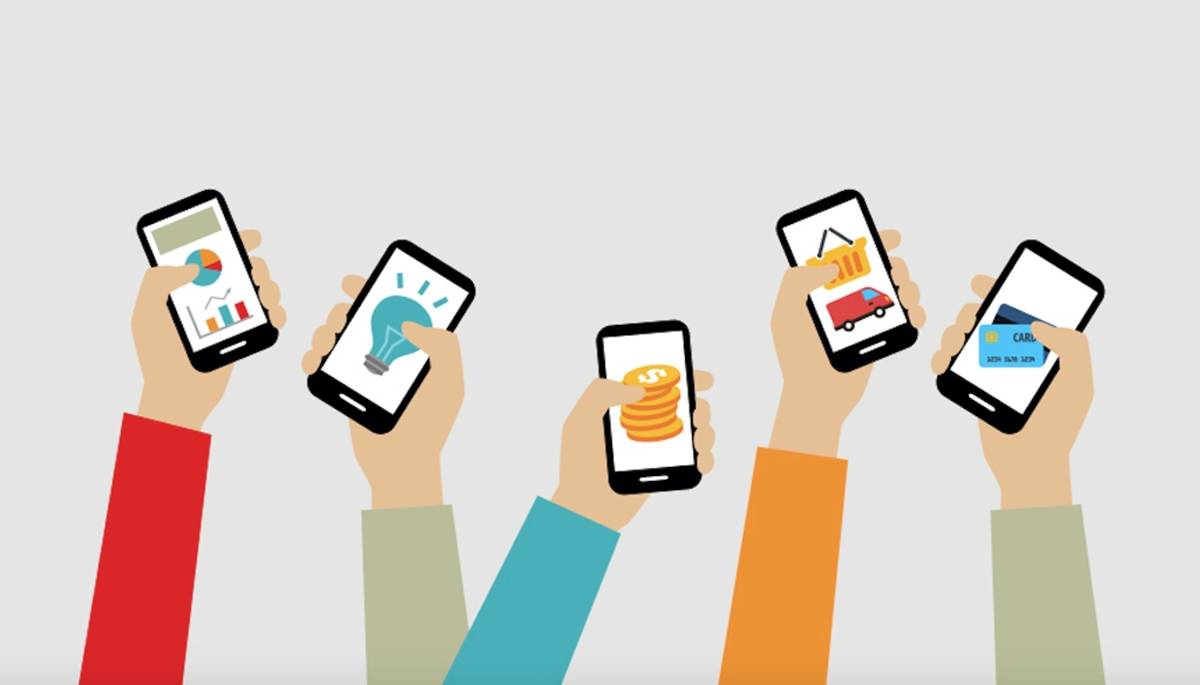 With mobile marketing, you will send promotional material to customers on their mobile devices. This form of direct marketing allows marketers to show the best deals and sales, and to notify purchasers of the order status.
Web push marketing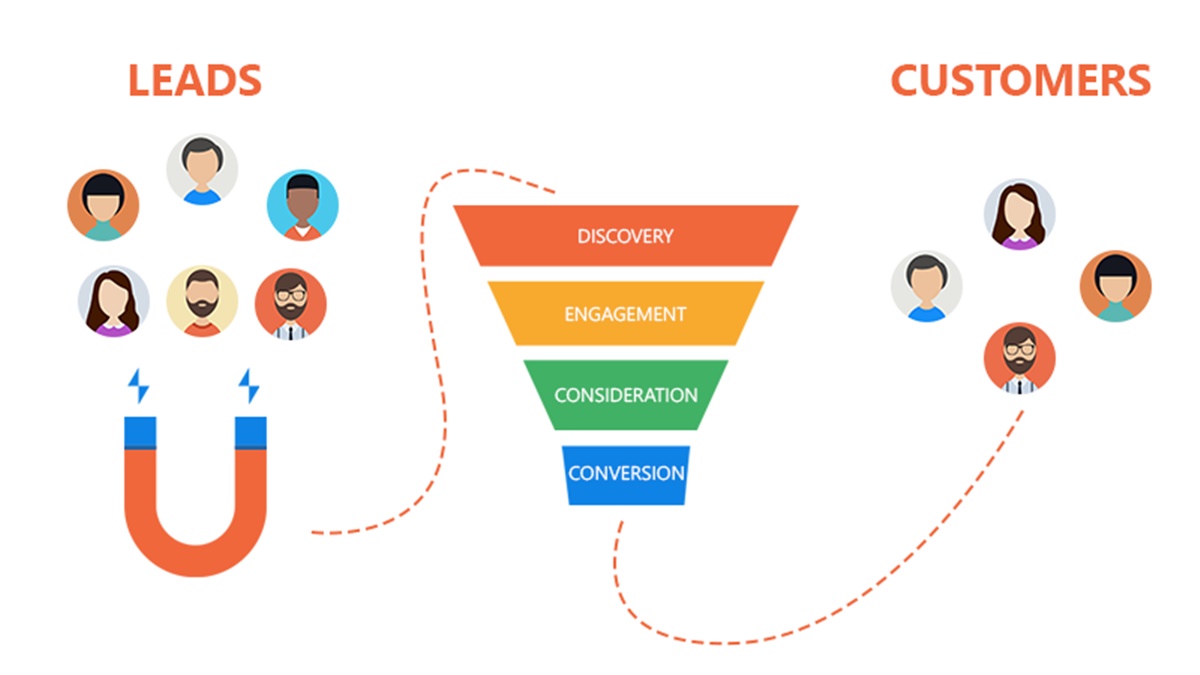 Web push is informed in the form of messages that show up in small rectangular sections at the corner of a mobile device or a desktop screen through the browser a person is surfing. Web push notifications allow marketers to set up direct communication with subscribers without the requirement of an address or any other customer data. Subscribers will be found based on the data saved in the browsers they use.
Messenger marketing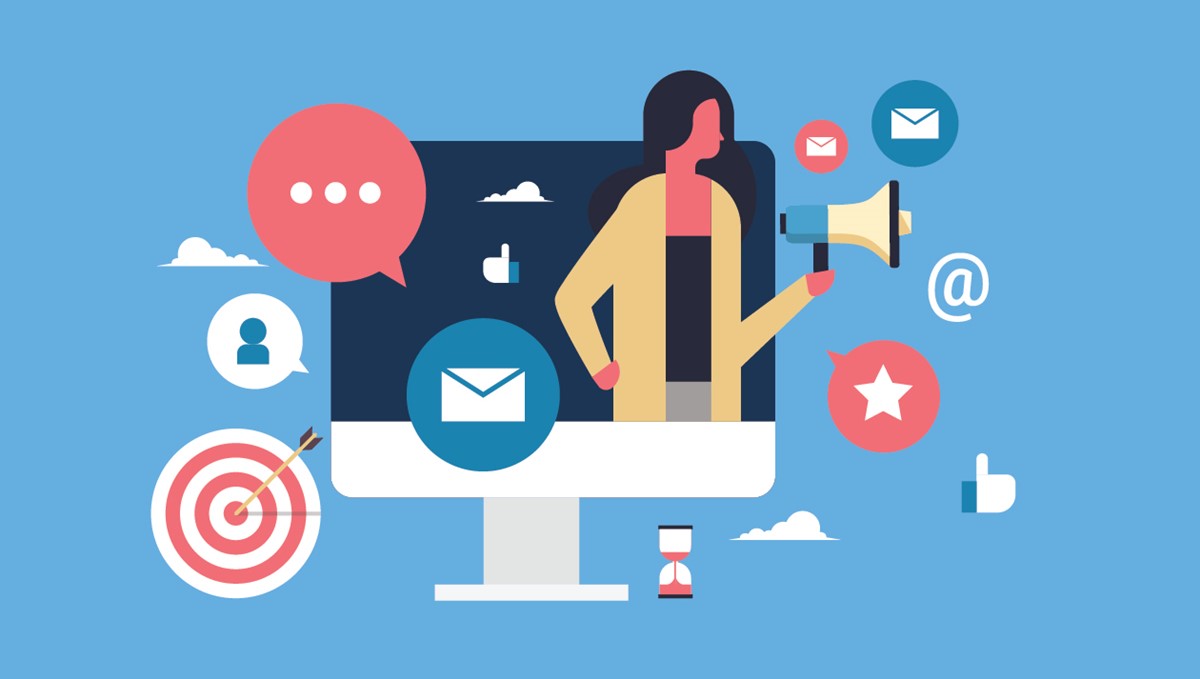 Messenger marketing involves sending promotional content to potential customers and current ones through messaging apps such as Facebook Messenger.
In addition, there exist some other forms of direct marketing:
Social media. Businesses develop and enhance their audiences through social media. Social media enables customers to receive feedback on their products in comments.
Telemarketing. This method entails approaching prospects via the phone with the aim of selling certain products or services. It is an amazing technique for searching for potential customers and following up on marketing strategies.
Direct selling. It involves posting mail that enhances brands, products, and services. Some forms of direct mail can be catalogs, envelope mailers, and postcards.
Related posts
20 Best Examples of direct marketing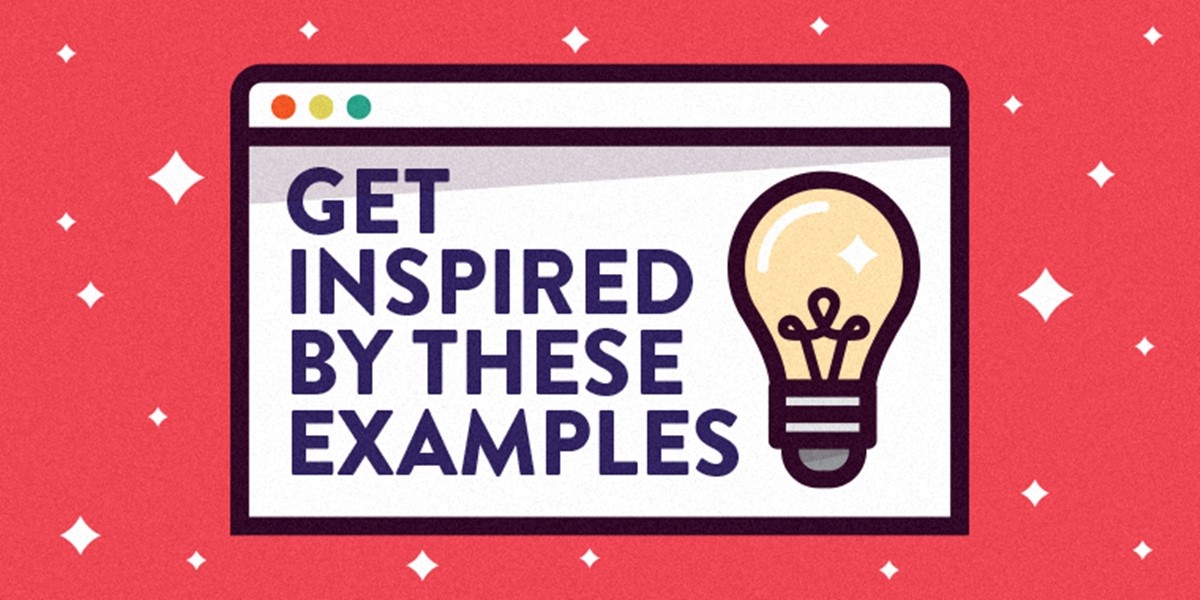 Toyota Corolla
Direct marketing is not only a good chance for businesses but also a great way for agencies to boast about their chops. If they have a creative strategy and implement surprising techniques, the campaign will leave a lasting impression on the public and engage potential consumers. And Toyota Corolla is a great example of this.
Touch branding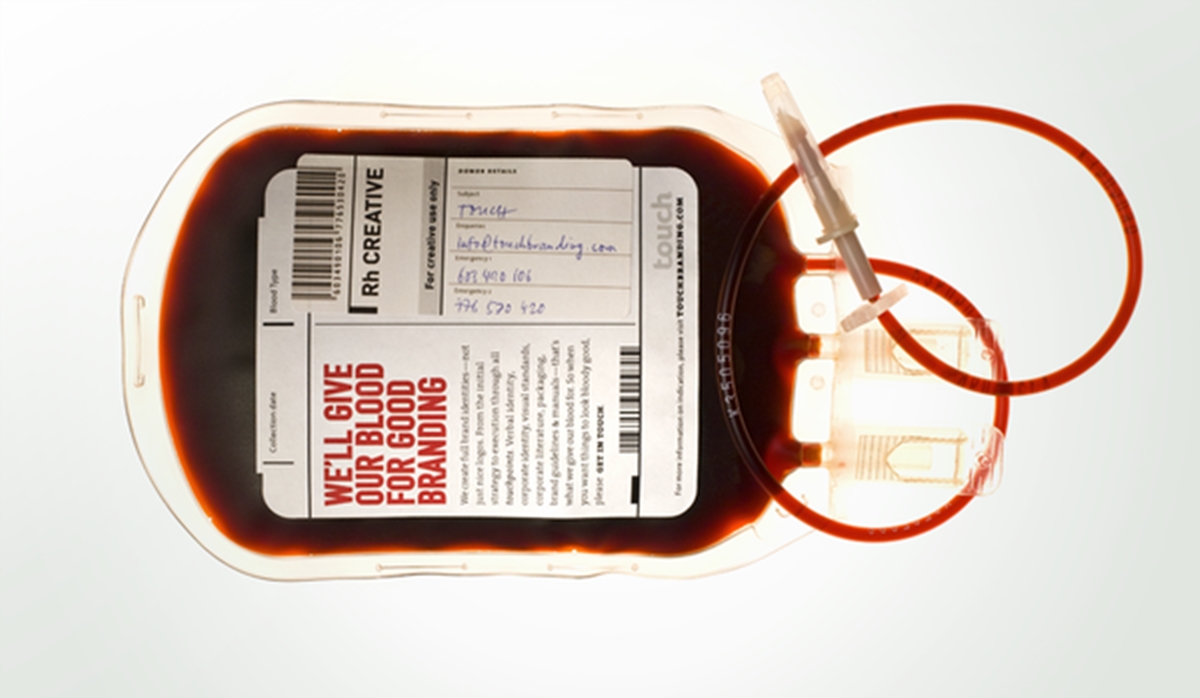 Touch branding is a branding agency that increases the maximum of the potential of their brands. They are located in Prague and have more than 15 years of experience in international campaigns. They created a strategy for direct marketing with an influential copy "We'll give our blood for good branding" and a graphic design that matches the message.
For direct email, they added a "blood bag" (a fake one - don't worry) to letters. The design of the email was in the same line, and the cover image on their site was a photo with two doctors holding the blood bag with a copy below. They are compatible with all season long in Touch Branding and it was a great way to encourage potential companies to become consumers.
Canva emails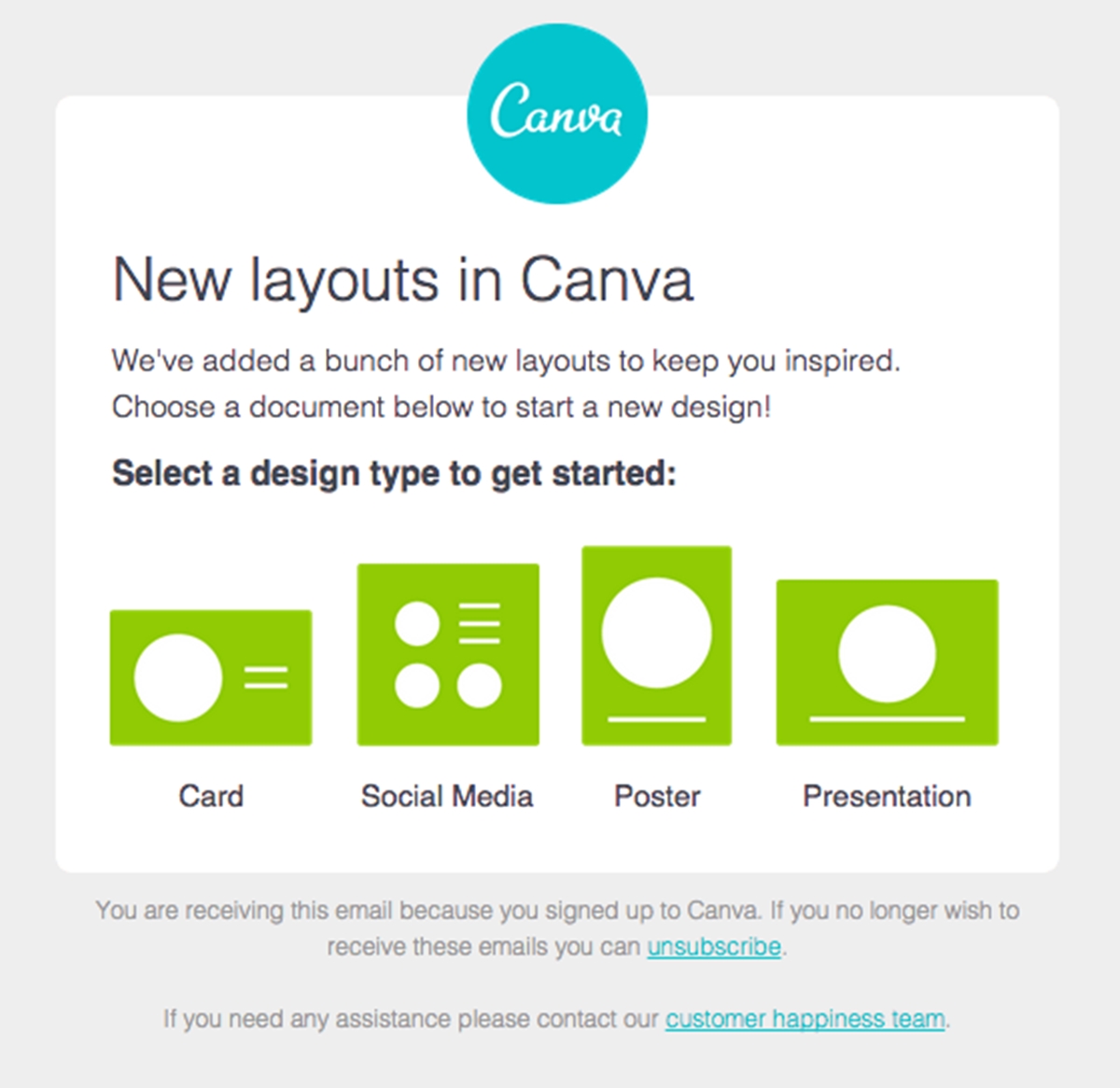 Canva's emails are very simple. As they start a new design concept, they advertise it to all subscribers and email them. That helps them know and can begin implementing the new template in their presentations and infographics.
World Water Day campaign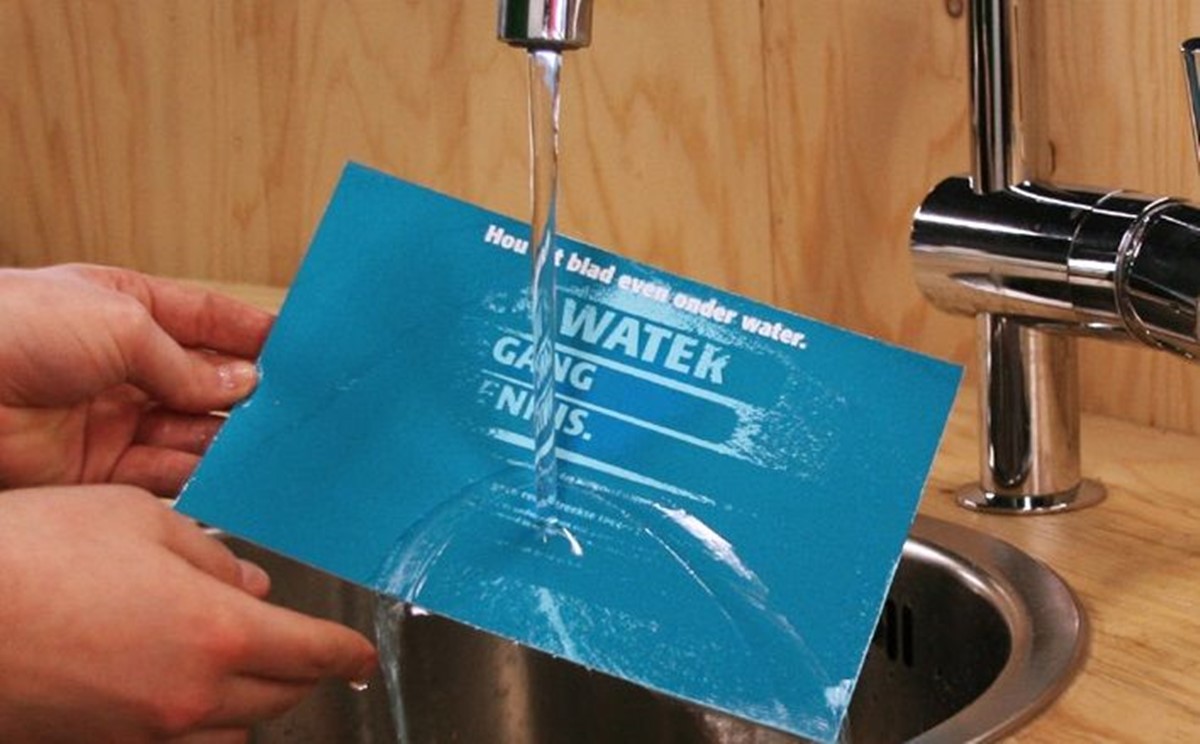 To commemorate World Water Day, a mailer was delivered around to a list of organizations and the press. The recipient would have to run the water through the card to see the message on it. This emphasized the significance of water, showing how it is the origin of all life and knowledge. The campaign became well-known thanks to social media platforms and raised awareness of World Water Day.
KitKat Chunky mail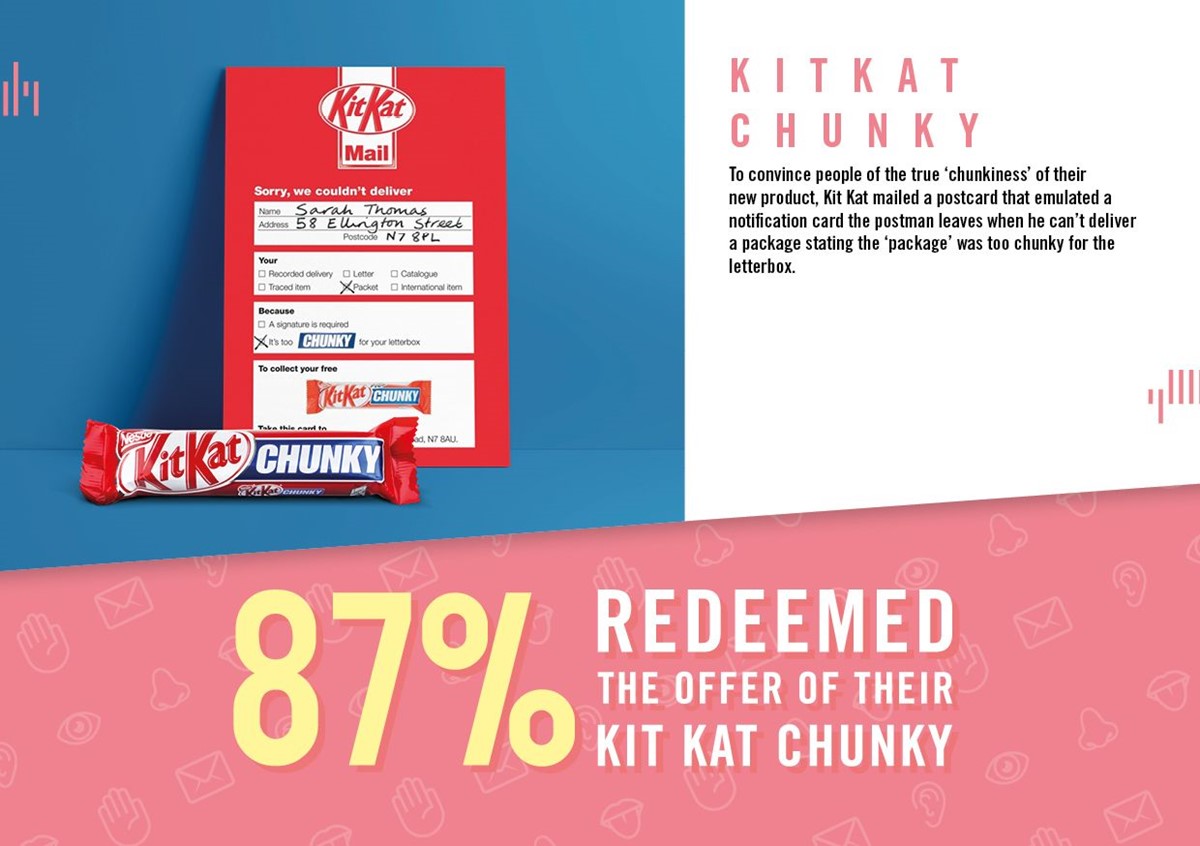 To advertise their new Kit Kat Chunky chocolate bar, Nestle devised an excellent direct mail campaign - sending consumers a free candy bar. What's special about this is their chocolate bar couldn't be sent as it was too chunky to fit via the letterbox. The receiver could go to the store and exchange their card for a free Kit Kat Chunky bar.
This brilliant campaign was simple and effective as Nestle soared up in sales. It is a typical example of how personalization can go a long way.
Earth Hour Candle campaign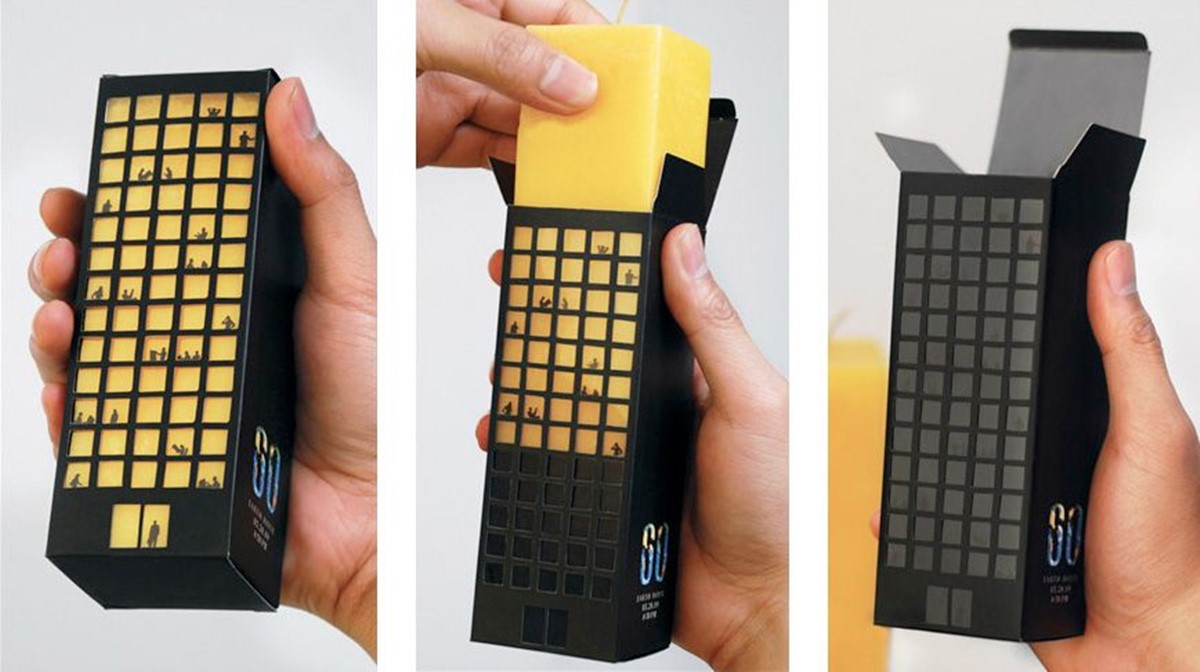 The Earth Hour Candle campaign was invented particularly for direct mail marketing. The goal of the campaign was to increase awareness about the amount of energy we consume when we turn on the lights overnight and stimulate the organizations and businesses to switch off their office lights. When CEOs and industry leaders received the candle, pulling it out of the box would mimic turning off the lights. It was surprisingly efficient with rates of the "turning off" growing up by 260%.
WVRST Sausage Party
To introduce people to WRVST's grand opening, the organization designed t-shirts and packaged them to look like sausages (reflecting their product). These shirts were delivered to bloggers, influencers and food critics and when they opened the butcher's paper, they would see an invite to WVRST's sausage party.
Schott Solar's 20-Year Warranty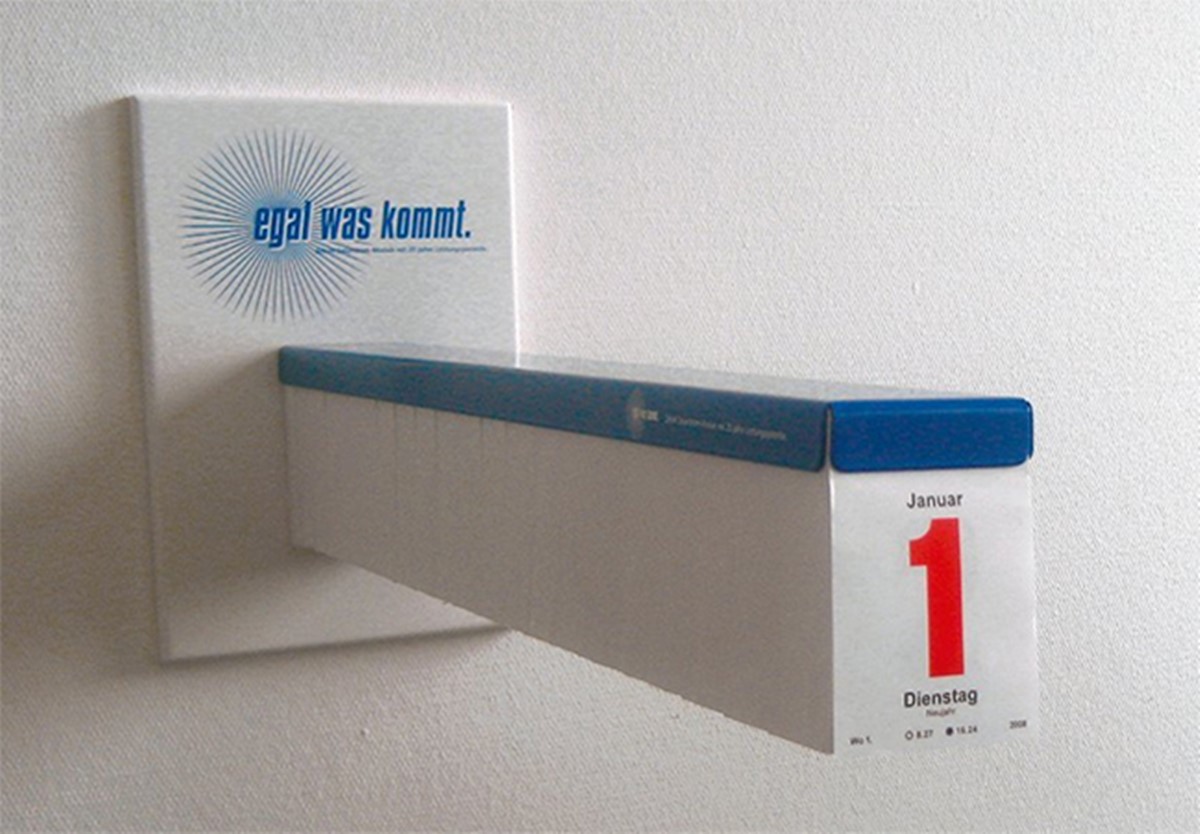 Schott solar - a solar panel manufacturer guarantees that their products will last for 20 years. 20-year warranty calendars were sent to different industry leaders in the wholesale market of solar panels. The calendar is 60-centimeter long protruding from the wall. This campaign sounded crazy but will work very well.
Land Rover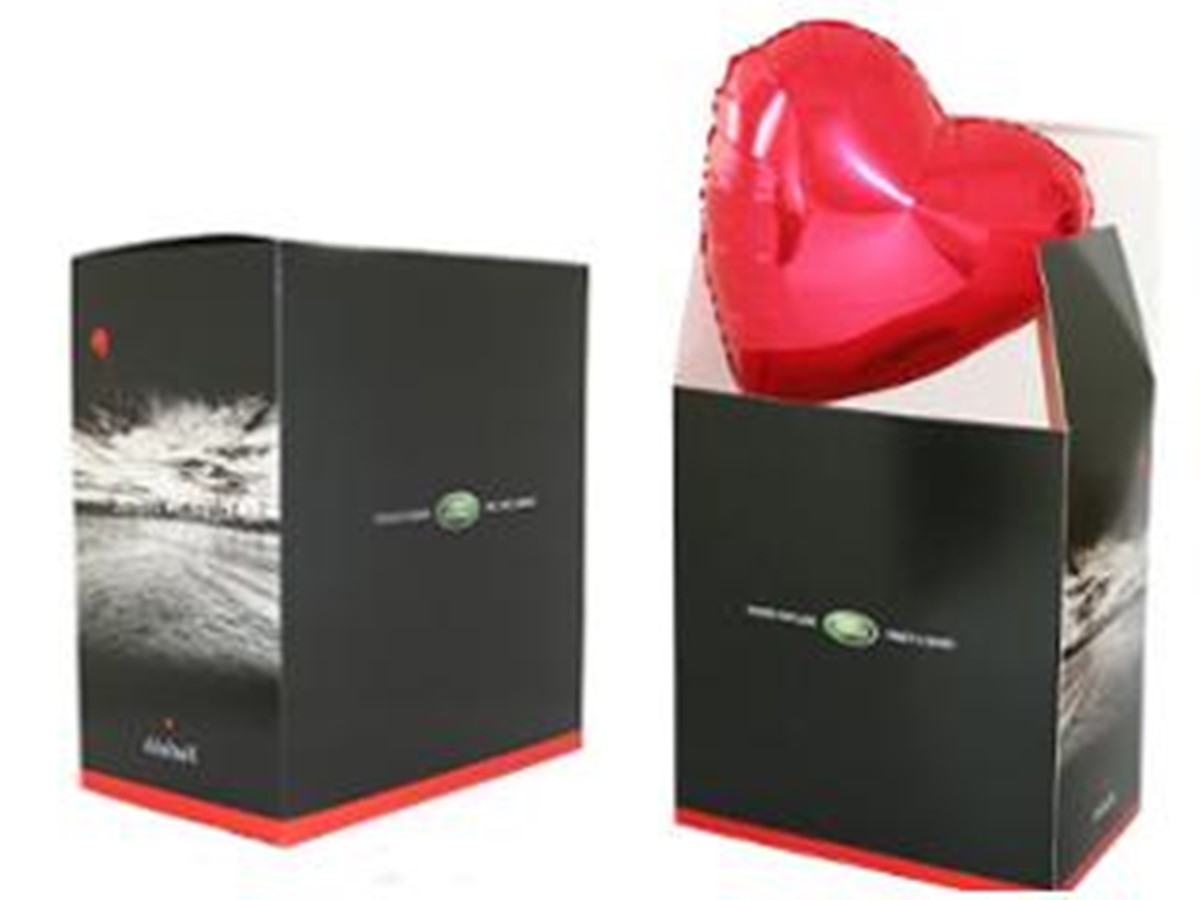 Land Rover - World well-known vehicle manufacturers chose a new way to invite customers to the opening day of their new Liverpool showroom. They sent boxes with balloons inside to 100 customers. Tags were tied to the balloon strings, which conveyed the marketing message of the company and an invitation to the event.
IKEA's lack side table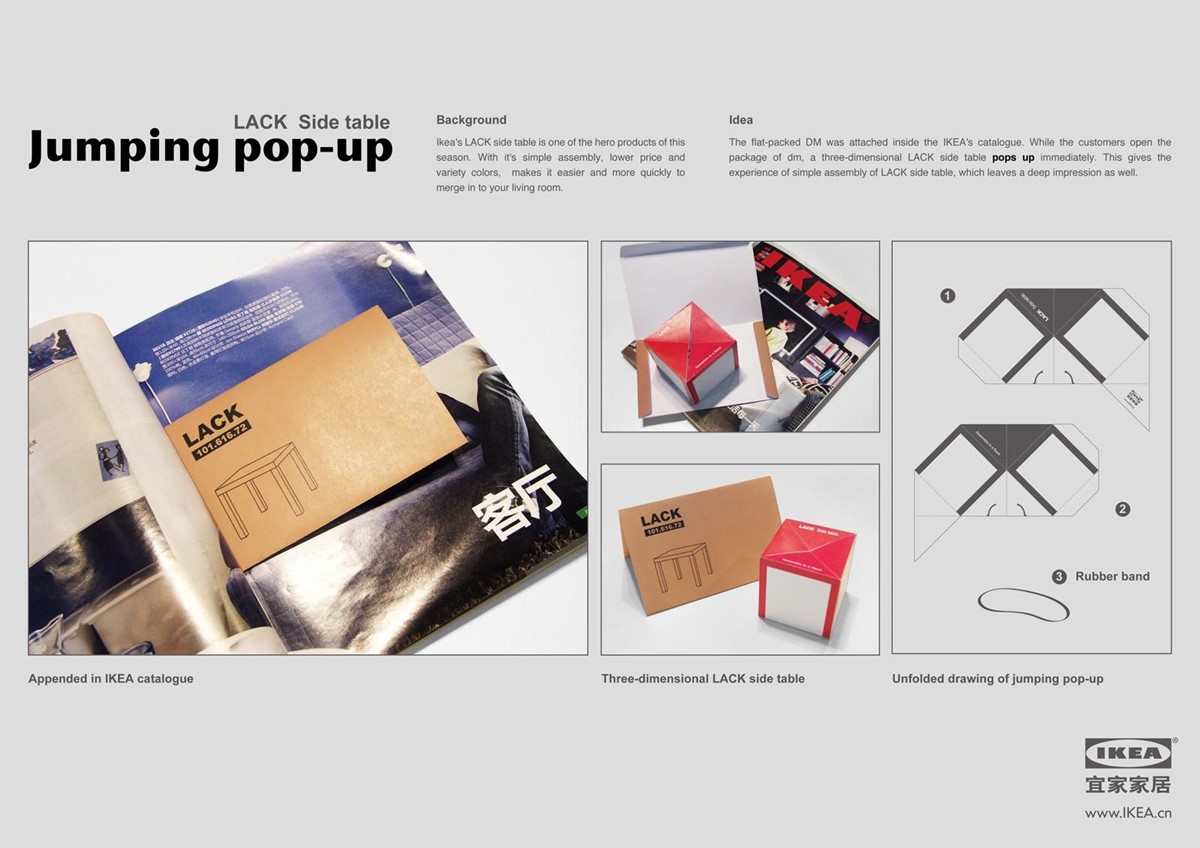 If you're finding a side table, IKEA can be a good address. The catch was when they implemented novel ways to stimulate you to pay for their products. Ikea's Lack side table is an affordable and practical choice. To promote this product, they designed a 3D version of the table "popped up" when you opened the magazine.
The Perry Process campaign
The Perry Process campaign was a brilliant idea to stimulate manufacturing companies to sell their unexpected and excess equipment to the company for cash. In a bid to make sure that the campaign got the attention of these companies, they added fake money inserts with a flyer "Don't throw away your money", which also worked as effectively as a free postcard.
San Jose Blood Bank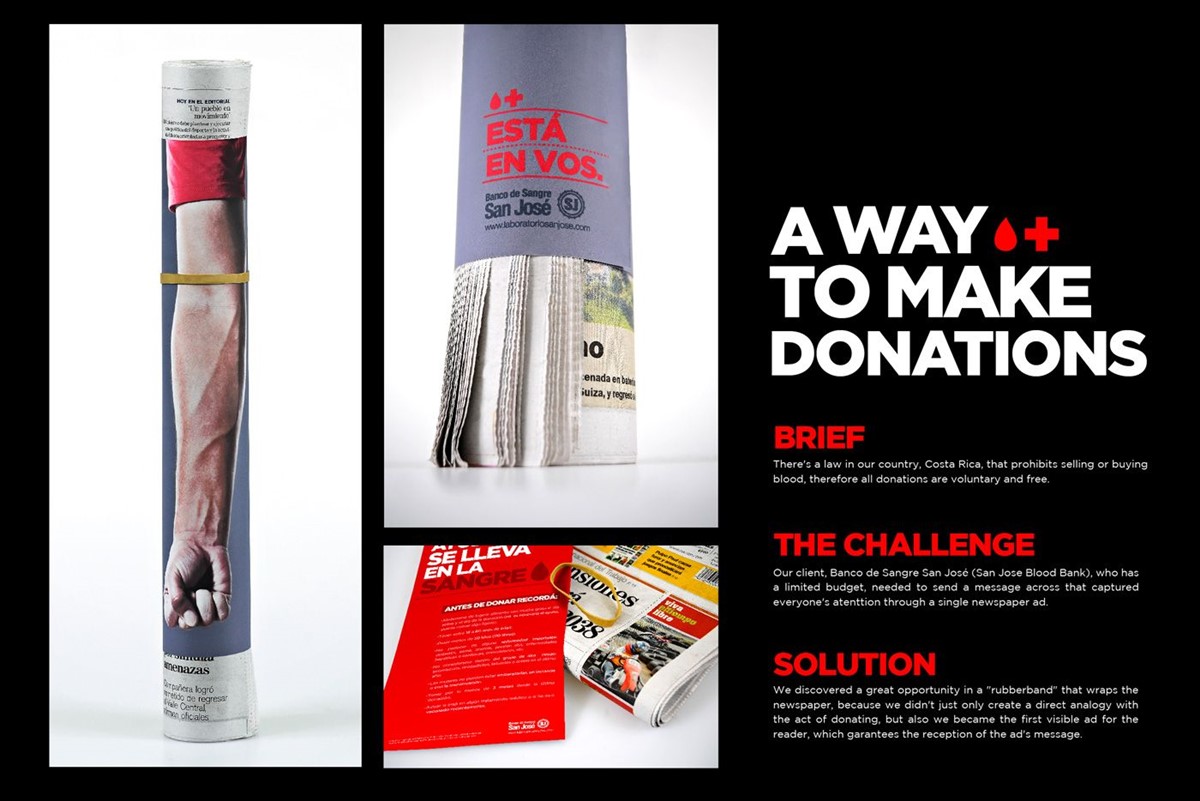 Sometimes simplicity works better, and that was when San Jose blood bank was searching for new donors. Wrapping a paper ad that stimulated people to donate blood around a newspaper with a rubber band, they showed an image that mimicked the arm during blood transfusion. And also, their message was demonstrated in an efficient way.
Chewy marketing email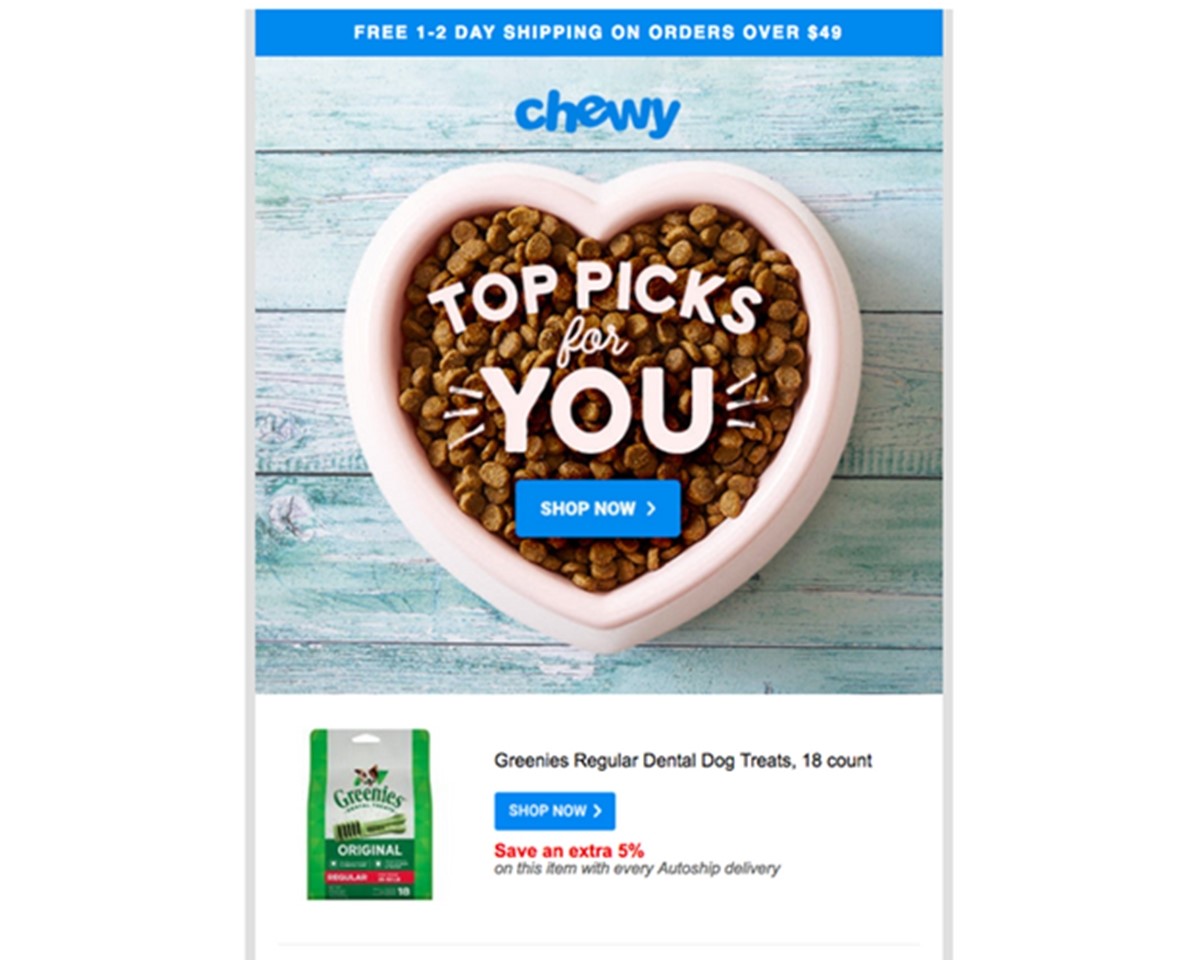 Personalization is all about remaining the concentration on the most significant member of this communication - the reader. The pet supplies company - Chewy designed an image that is extremely suitable for their target customers - dog lovers. Emphasizing the word "you" instantly made this mail all about the readers.
This is supported by the product description below based on the consumers' previous orders consisting of clear and fascinating CTAs. All of these elements drew the impression that Chewy was communicating personally and directly to the audience.
Starbuck marketing SMS
Starbuck has long implemented SMS to satisfy customers with trivia games, quirky memes and personal gifts. This campaign from 2013 leveraged the instance of SMS by rewarding the first 100 people with correct answers. And it obviously strengthened the important role of music in their customer experience.
Wanelo's push notification
Social shopping network Wanelo takes advantage of emojis to add spice and humor to the text in their push notifications. The app consists of emoji characters in the message to highlight the message and call the user's attention. Besides, they begin sending push notifications to users who have saved specific products to notify them of those items being on sale.
Jeep DNA boxes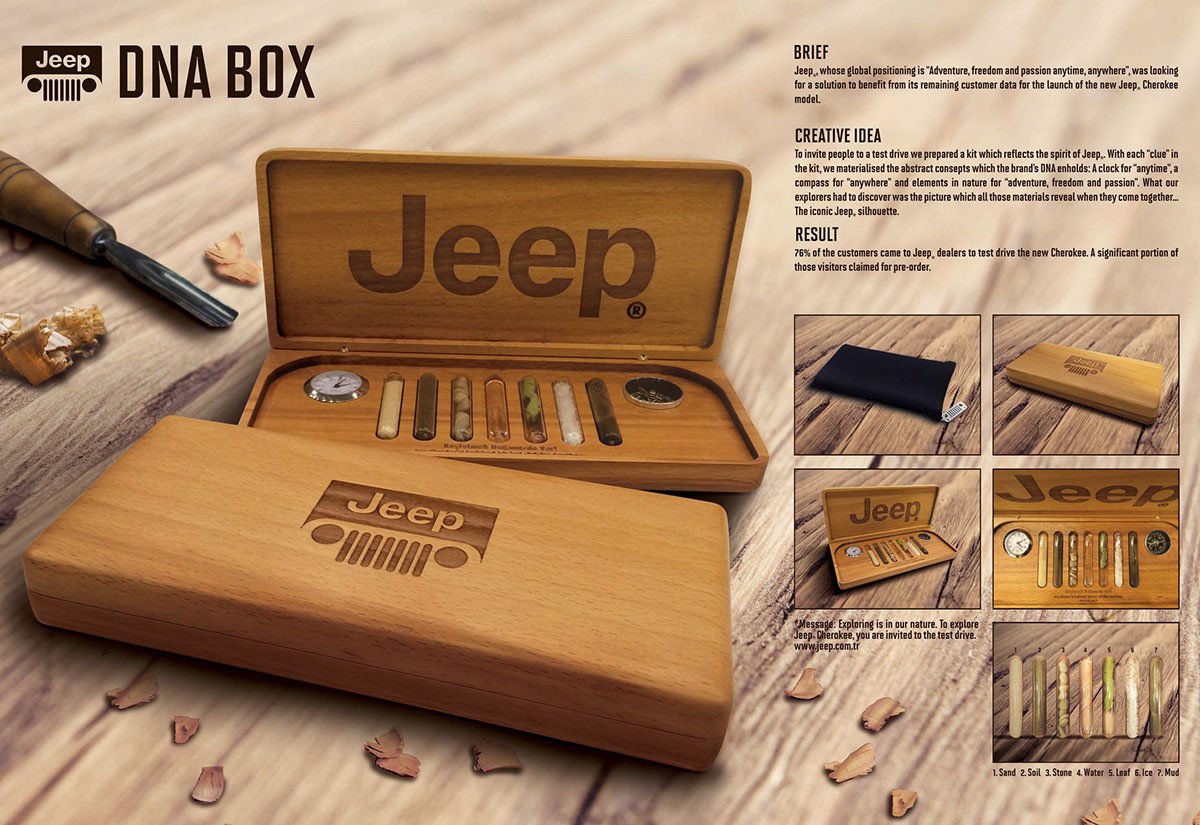 "Freedom, Adventure, Authenticity and Passion" and "Go Anywhere, Do Anything" are Jeep's international taglines. In order to stimulate people to take up this slogan and improve the novel Cherokee line, Jeep devised a direct marketing technique for their consumers in the form of a "test kit". This kit signified the spirit of the Jeep and reflected the concepts of the brand. In the box, there is a clock for "anytime" and a compass for "anywhere". The box also consisted of 7 test tubes including elements of nature for "freedome, adventure, authenticity, alongside passion". As a consequence, this form of direct mail marketing encouraged 76% of the customers to go to Jeep to test drive the new Cherokee.
Hell Pizza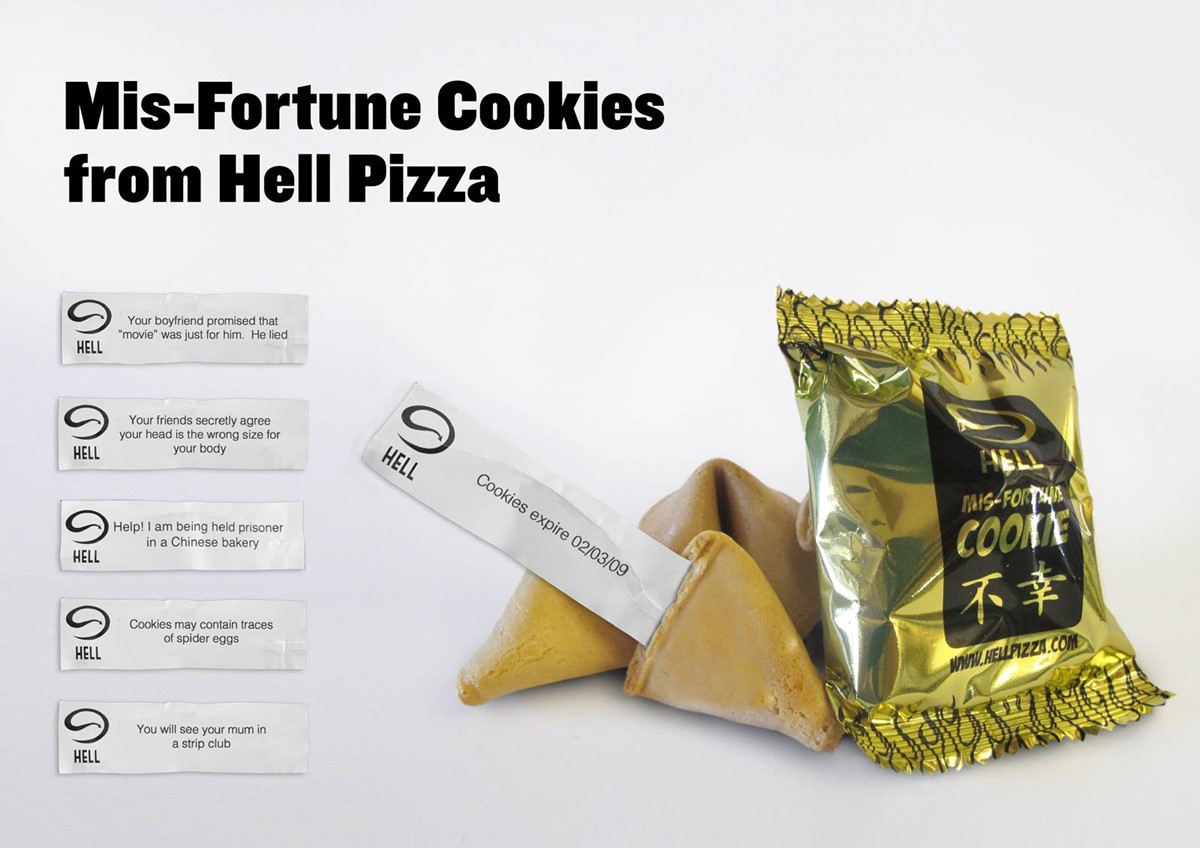 Hell Pizza invented a creative direct mail that involves a "mis-fortune* cookie. Instead of a good fortune, the cookies tell darker messages for the receivers. For instance, the messages say expiry dates that ran out 1 decade ago and "Help! I am being held in a Chinese bakery". These "mis-fortune" cookies resulted in unexpected success and they are now implemented in all 66 Hell Pizza stores.
Nike's stadium shoes box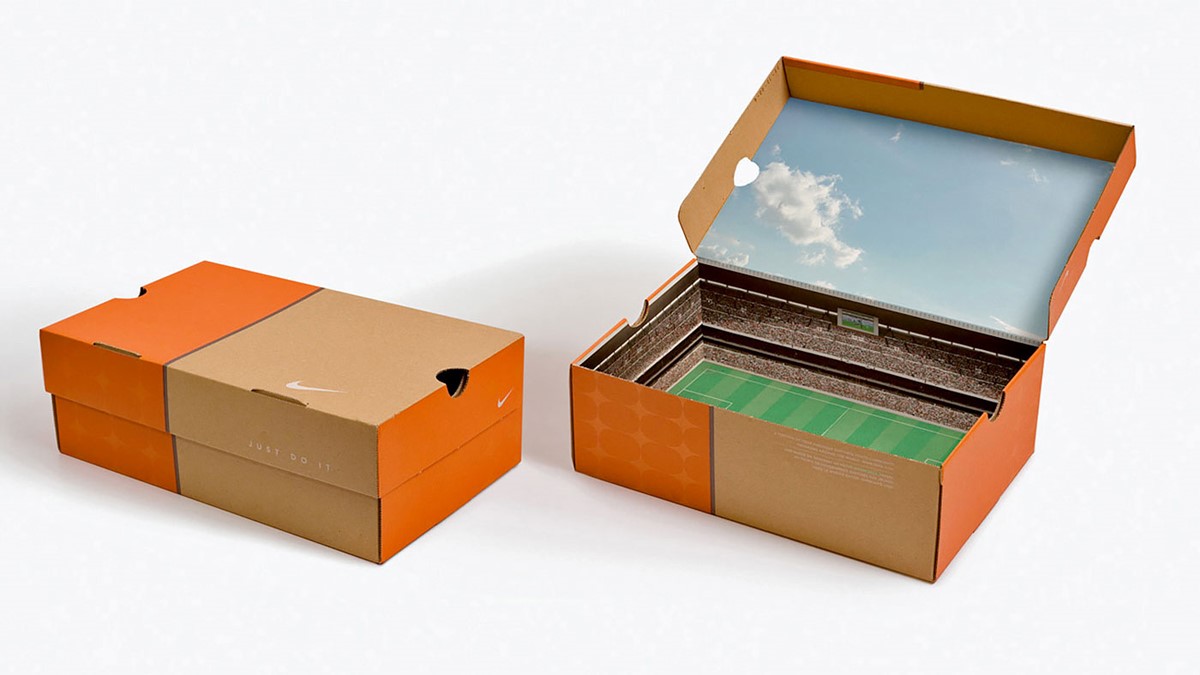 Nike invented an impressive and economical direct mail marketing campaign in order to stimulate children to take up athletics. The limited edition shoe boxes designed to look like a stadium were sent to targeted audiences. They not only printed the image of the stadium outside the box but also added some sound inside it. The receivers would both see the beautiful stadium and the roar of the crowds when opening these boxes.
Google Partners interactive email marketing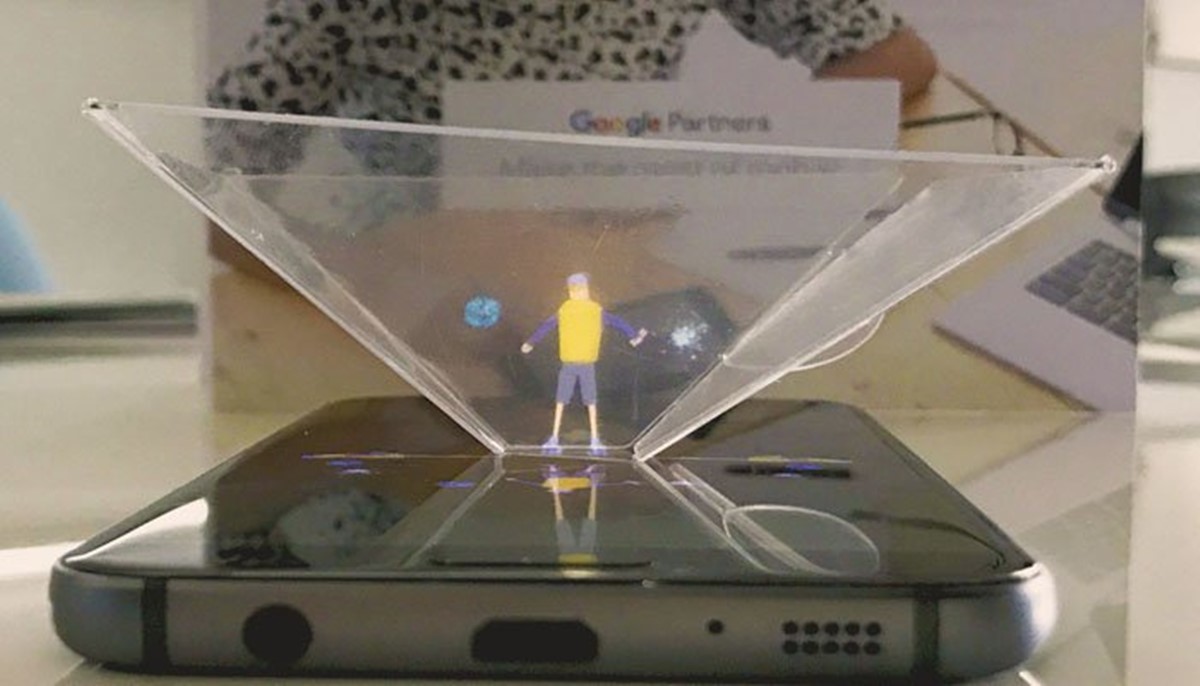 To promote Google Partner agencies to a new level, Google came up with an interactive email marketing to assemble your holographic prism. With the directions, targeted audiences were requested to watch a specific video on Youtube and put the prism over their mobile device. The video showed hidden mobile tips to enable you to speed up on mobile for the quarter. This direct mail marketing campaign experienced a large number of customers watching the video and sharing it via social media.
The Theater Academy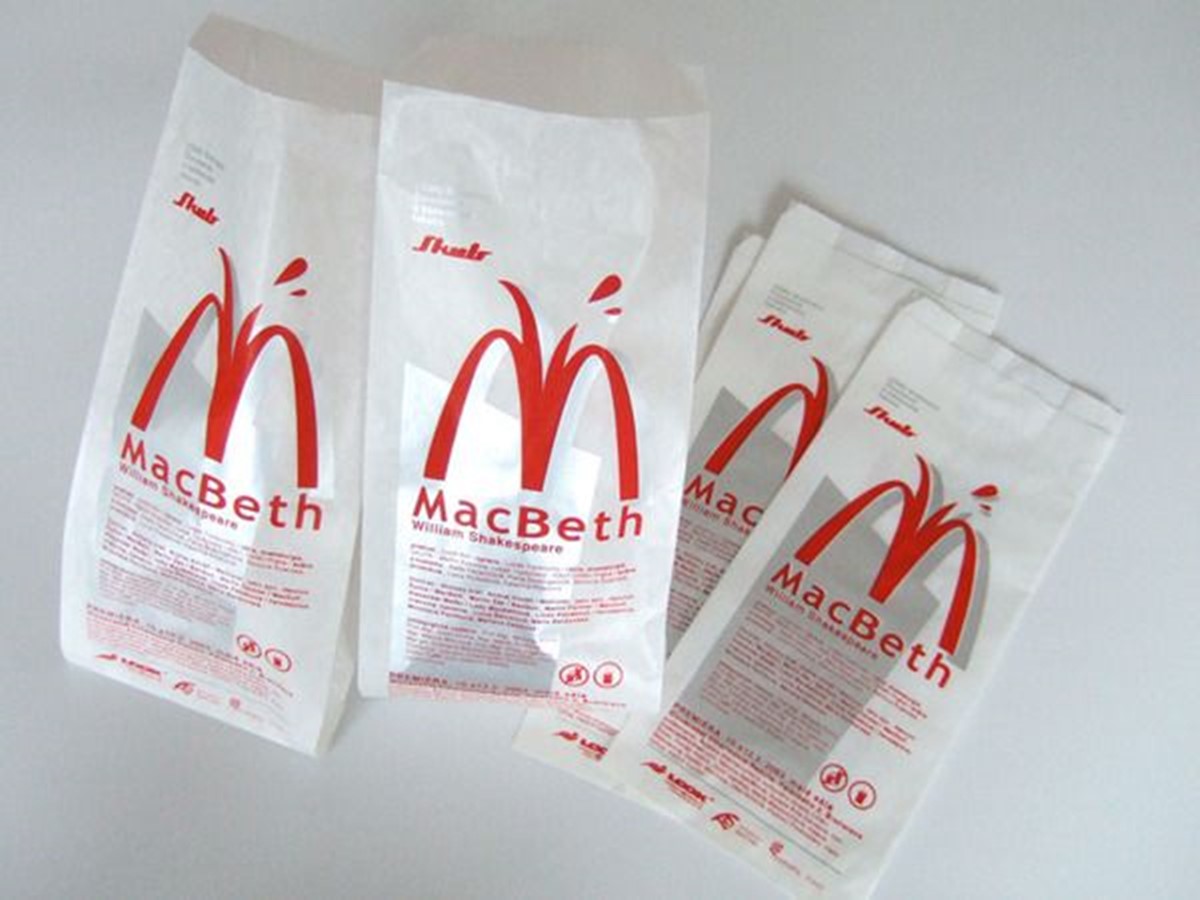 Thanks to the intelligent direct mail marketing campaign of the Theater Academy, Shakespeare's classic drama went into the modern world. Paper bags decorated with a big M - in the style of McDonald's well-known arches helped the company advertise about the show of Macbeth. These fast-food paper bags were impressive and shared across social media. This was a low-priced model of direct mail marketing campaigns because they used produced paper bags in an effective way.
Conclusion
Above are all 20 brilliant examples of direct marketing campaigns for you to learn. They came up with very creative ideas and strategies, and they succeeded. Now it's your turn to invent an innovative direct marketing campaign to grow your business.
Please leave your comments if you have any questions or concerns. Thank you!
More Marketing Examples to Learn From:
New Posts
Stay in the know
Get special offers on the latest news from AVADA.