Audi Marketing: How To Win The Race In The Automotive Industry
Audi has long been an icon in the premium and supercar segment. The four-ring logo is almost immediately recognizable in every country on the planet. Despite the challenging market, the company continues to see successful growth over the years, and creative marketing strategies play an important role in it. So, how did they do it?
As an over 100-year-old company, Audi has seen ups and downs, especially with the competition form larger automotive companies. But with a combination of media channels and partnerships, as well as putting the spotlight on the progressive messaging of car technology, Audi is able to distinguish itself. And, perhaps the most important element lies in the company's mission: Consistency.
So, today, let's switch our gears to catch up and see how Audi marketing allowed the brand to take the lead in the automotive industry. But you have to be quick in writing some notes down, or you may miss it. Let's go!
Audi introduction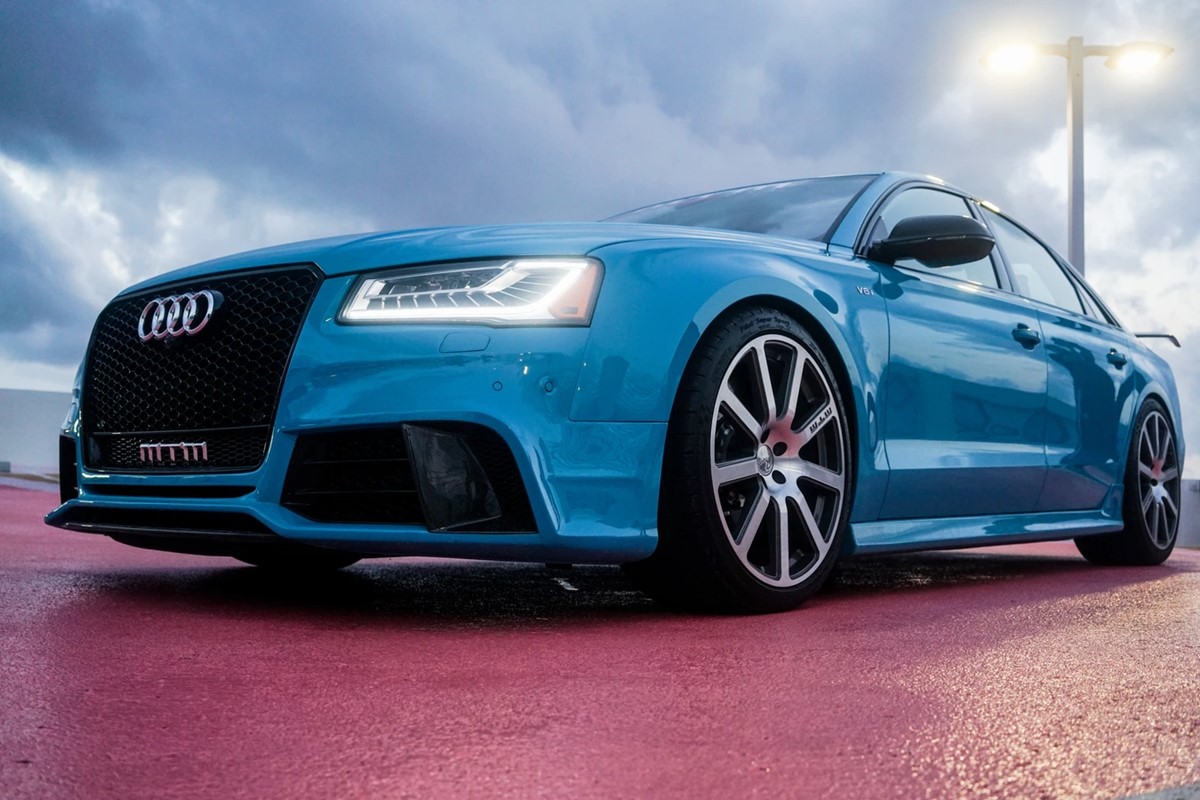 Audi is a German luxury car manufacturer with a history extending back to the 19th century. The brand is known for designing, engineering, producing, distributing, and marketing its vehicles across the globe. The infamous four rings logo appeared in 1932 - symbolizing the merger of four German automobile brands to form Auto Union UG.
Although Audi has been majority owned by Volkswagen since the 1960s, it is still an independent company with a separate development strategy. Which may explain their continual success since then, especially after the 2000s. According to Forbes, the company generated $61.9 billion in just 2019, and ranked #41 on the world's most valuable brands.
German is well known for high quality and luxury cars. Audi, alongside with German automotive brands like BMW and Mercedes-Benz, always has its place among the best-selling luxury car brands in the world. In fact, Audi delivered over 1,800,000 automobiles to customers worldwide in 2018, with a new record of 663,000 in China.
With a segment of luxury and expensive cars, Audi doesn't lack rivals that are targeting the same upper class social group. BMW, Jaguar, and Mercedes-Benz are always neck to neck when comparing technology, speed, or price. But with a strong brand image and global buying power from the Volkswagen group, Audi still holds a firm place on the market.
Let's see how Audi marketing strategy works to keep the brand's high speed in more than a century.
Audi marketing strategy
According to a slide shared by Loren Angelo - Vice President of marketing at Audi of America, the brand's awareness among U.S consumers boosted over 83% last year, which is quite impressive. Audi's approach to marketing appears to be efficient, even in a rising market like Asia, having a growth rate of 33% in India.
Let's explore the core elements of Audi marketing strategy - which contributed a lot to the success above.
Stick to the brand's image

Audi does not simply throw out an advertising campaign to see what works. They carefully select the message based on the company's value and when it aligns with the audience's insight, they continue to pursue it. Once again, it is about Consistency. A strong brand with a positive image is what drives success for this premium automobile manufacturer.
This image can be seen on every social media page of Audi. Instead of mixing things up with a new visual style every week, they stick to what works best: high quality images of Audi models with different concepts. Just visit their Instagram page to see. All the images that generate the highest response rate are those showing Audi cars in action.
Audi also tries to target young buyers who love to drive. The models often emphasize design and lifestyle over speed with image visuals having digital or futuristic elements. It actually matches well with the image of an innovative luxury brand, while maintaining the exceptionally high quality.
As the car industry is shifting towards more electric offerings, the German automaker already laid some groundwork to thrive in the new area. Audi brand positions itself as a well-engineered luxury brand by the tagline 'Vorsprung durch Technik', which means 'Lead by technology'.
The consistent brand image let customers with high earnings view Audi as the technologically advanced, visually attractive, and premium build quality choice among other automotive brands.
Consistent marketing method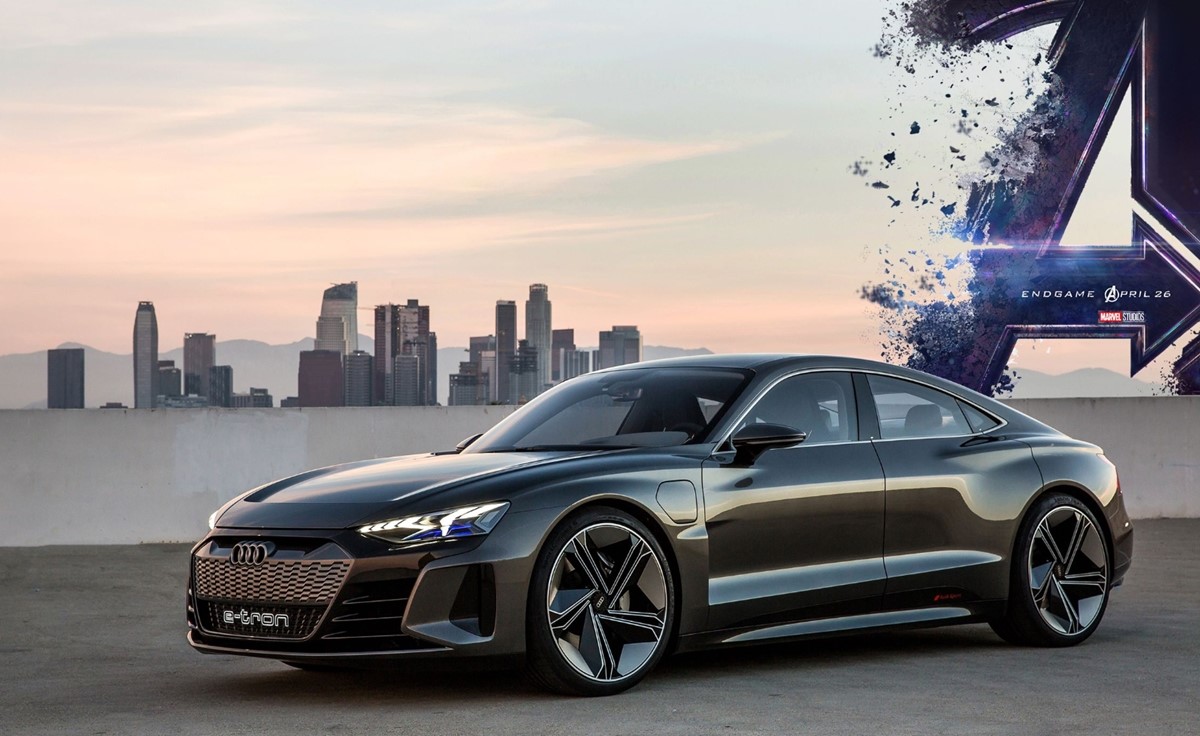 Something people will quickly notice about Audi's approach to advertising: they are fiercely consistent. This may be related to German, but auto brands from the country often have the same virtue. For instance, Audi online ads often mirror the TV ads, which mirror the billboards and print ads.
Some subtle differences and twists will still be noticed, but the similarities among different channels are incredibly noticeable. The whole marketing system is like a machine working together flawlessly. This helps create strong, holistic ad campaigns that longing in the audience's minds.
Another example is Audi's partnership with Marvel. The automaker worked on product placement with the studios ever since the first Iron Man movie, with Tony Stark choosing the R8 model for the choice of automobile. And as you remember, this was long before the superhero trend took over Hollywood. In Avengers: Endgame, Tony Stark switched his ride for the new all electric Audi e-tron GT concept, which promoted the brand's move into the electric automotive field.
The same can be said for Audi video marketing. They have been creating countless videos for their YouTube channel, providing real footage of products and entertaining content for their audience. According to Martini Media, 95% of automobile brands believe that video media is more effective than traditional advertising. It is another factor that keeps the Audi name remembered by consumers.
Pricing advantage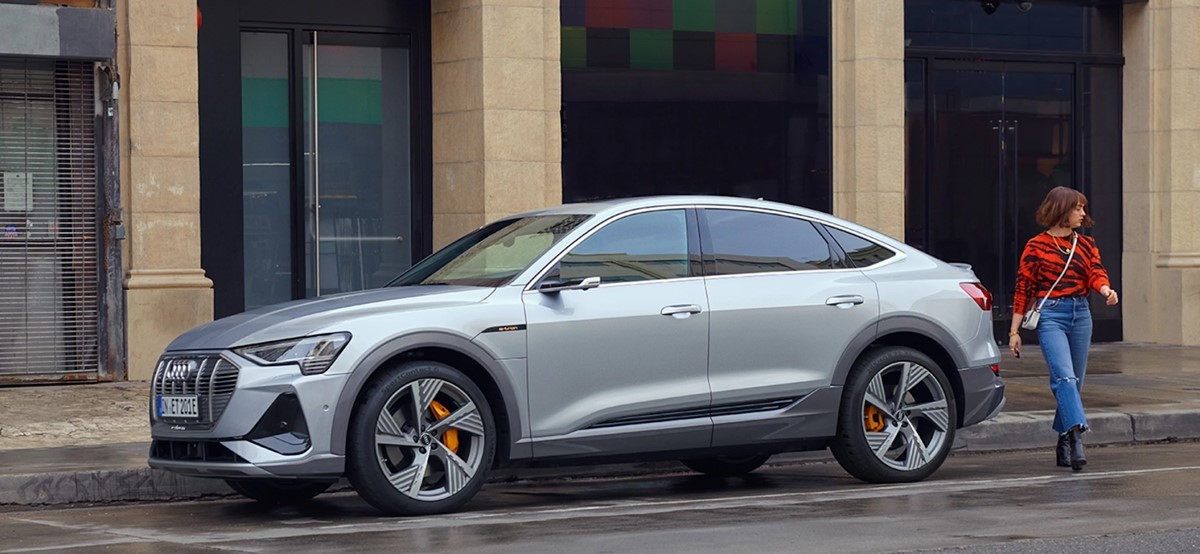 The cost of an Audi car is among the premium pricing, or skimming price. This is justified through the brand image and high quality of the automobile that one can own. People like the company's reputation and want to show their social class by a stylish ride with the four interlocking rings logo. The sales number says it all, with $61.9 billion worldwide in 2019.
To strengthen the pricing worthiness, Audi marketing campaigns often nurture the conception that its cars are driven by high profile people. Famous film stars, soccer players, famous singers are all available, but Audi carefully selects its marketing partners too. Because of the niche market, Audi doesn't rely on mass marketing but rather advertise in the premium segment for the target market only.
The showcase needs to be premium too, as dealerships and showrooms are offered repayment plans to have more spaces for more models of Audi. In the rising Asian prosperous class, the luxury showrooms really gained more profit for the brand. To rationalize the prices, Audi has a Finance program to provide more payment options and make the purchase more attractive.
Smart target markets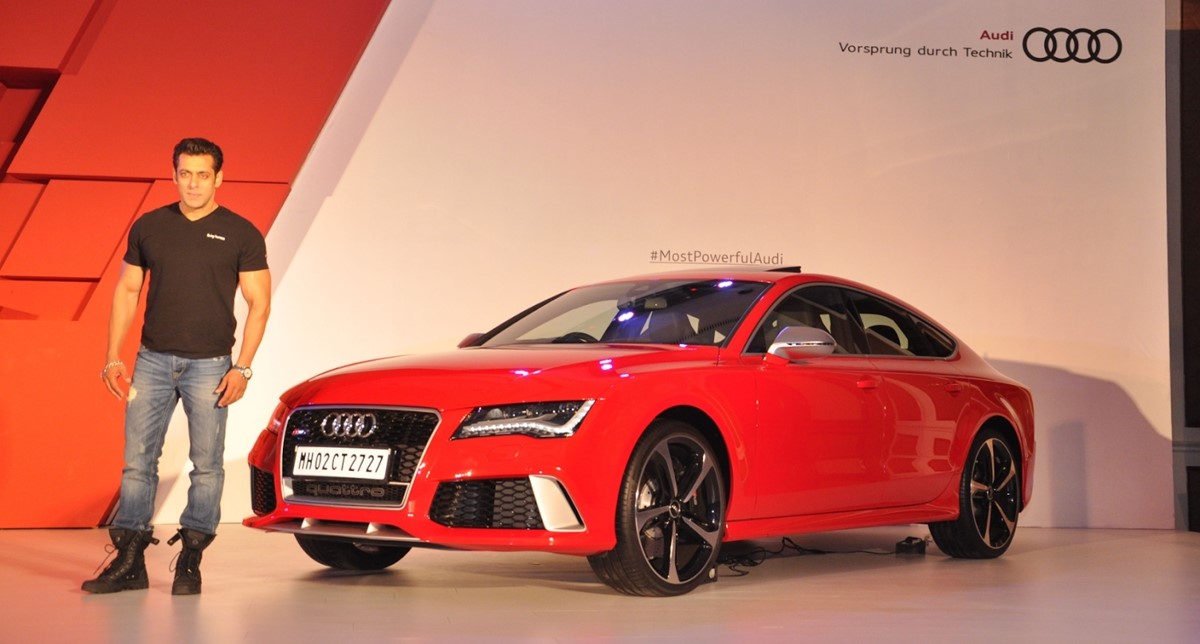 Nowadays, Audi cars are available in over 100 markets with 91,477 employees. But they don't focus their efforts on any random country, but specifically Asia. The quick changing lifestyle and growth rate of the luxury segment in countries like China, India, and the United States has brought record sales year after year for Audi.
In China, the German car brand achieved record sales in 2019, with more than 690,000 cars sold - representing an increase of 4.1 percent to the last year. In India, Audi partnered with Bollywood super star Salman Khan to launch Audi RS 7. And in the U.S, Audi kept achieving a high volume of sales with 224,111 automobiles delivered.
The journey to be a household name in the U.S market has been especially uneasy. Back then, Audi was considered a brand traded for price, which means a choice when one consumer couldn't afford a Mercedes-Benz or BMW. Through consistent marketing, partnerships (like Marvel), high technology, and progressive message, the four ring logo gradually gained more loyal customers.
That said, with the right strategy, Audi marketing really put the brand into a high speed gear across the globe.
Audi marketing examples
As a luxury brand, you can't simply put a high price on your products and hope for people to purchase. Your brand has to show the history, the favorable characteristics, and the deserving qualities to the price sticker. Since upper class people may not care about the cost too much, but rather the image that associates with their own reputation.
How did the Audi marketing team resolve such a hard problem? Let's see some examples to find out.
Audi and BMW billboard war - Friendly competition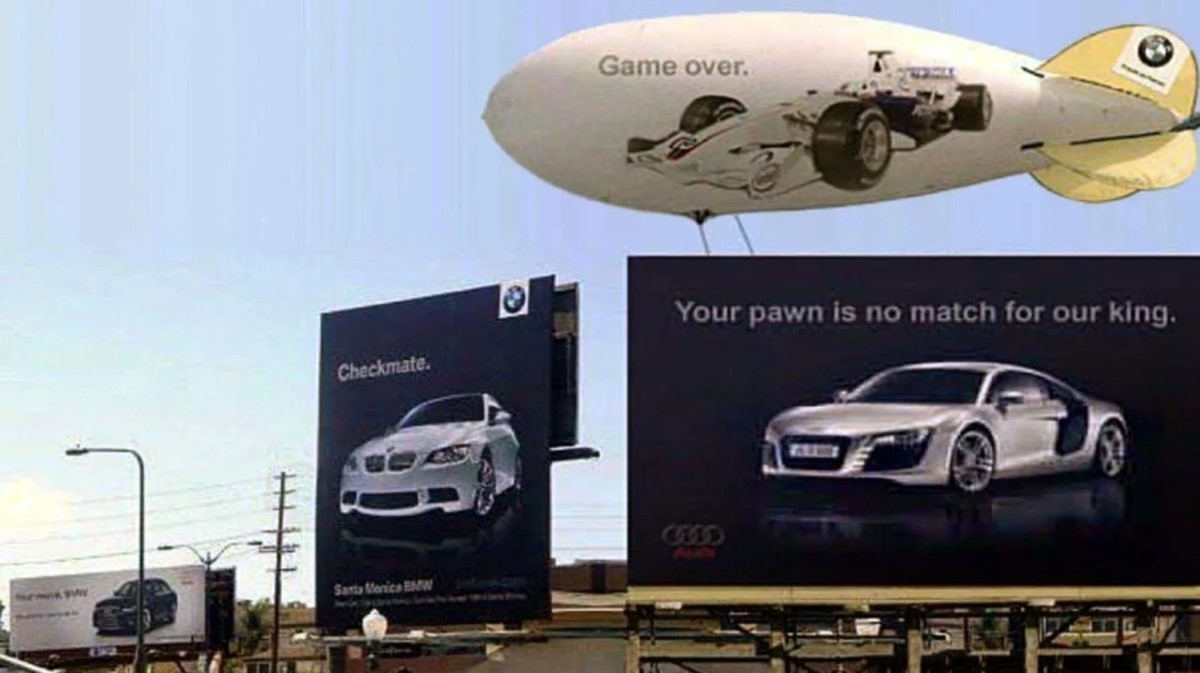 Audi and BMW are both German car manufacturers and are known as rivals in technology, but with ads, they took it to another level. It all started with a billboard in Los Angeles, in which Audi challenged BMW with the picture of the A4 model and the daring message: "Your move, BMW."
BMW then responded with a billboard that said "checkmate" right across the street. The internet loved it and showed all types of funny pictures for more responses. This not only brought attention to the brand, but also showed that Audi has a good sense of humour that suits the highly stylized products.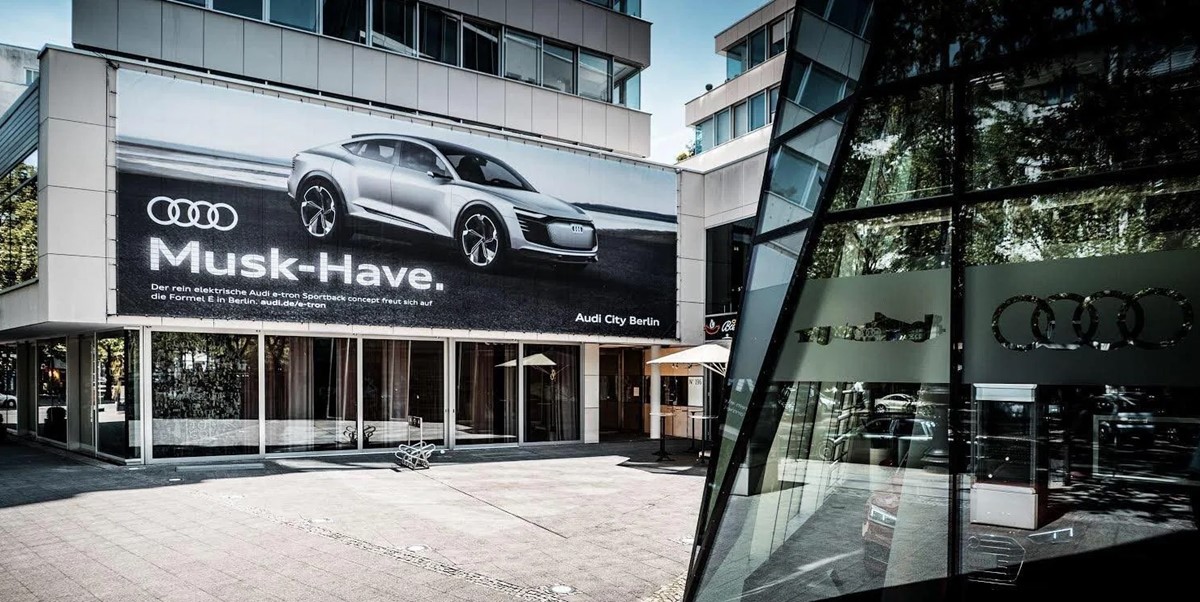 It was not the only time Audi had fun with their billboards. They also took a clever jab at Tesla in 2018. They called the upcoming Audi electric SUV a "musk-have" on billboards in Berlin. Again, a little bit of competition never harmed anyone but promoted Audi's characteristics really well.
Daughter - An innovative message about women right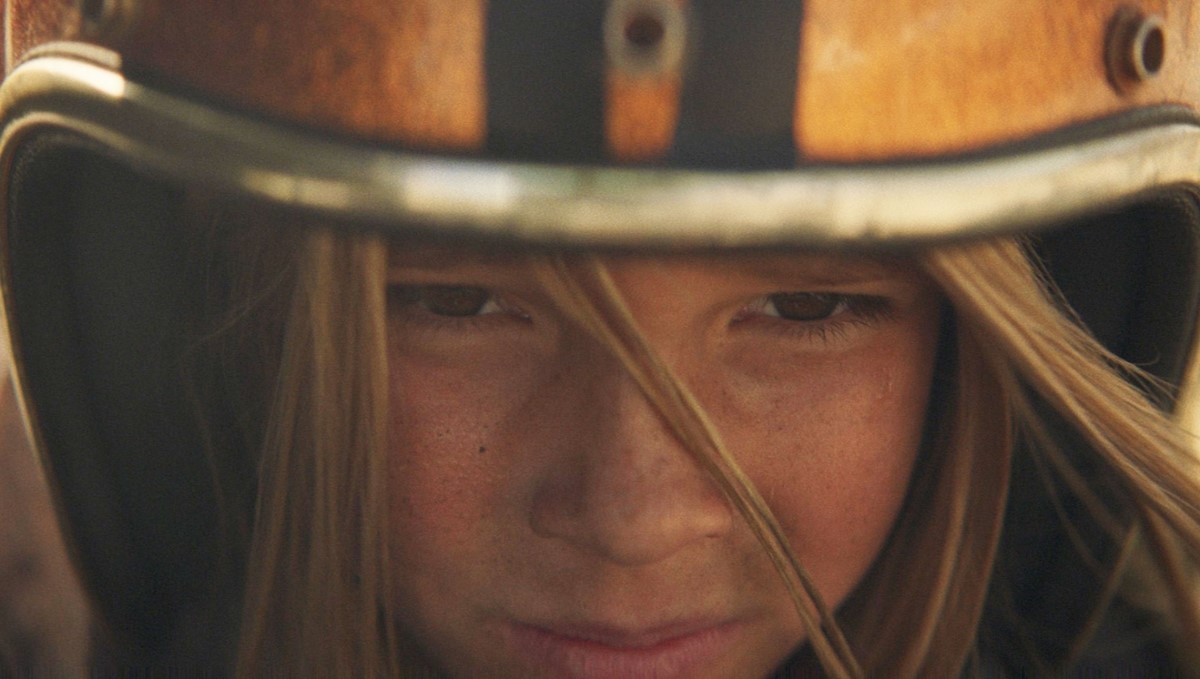 In 2017, Audi delivered a powerful message about women equal pay on its Super Bowl ad spot. "Daughter" told the story of a young daughter winning a downhill race against boys, but get narrated by her father to never be worth as much as the opposite sex. He wanted to tell her daughter something different for a brighter future. The ad ended with a bold message - to promise equal pay for equal work in Audi America.
Just a short video, but Audi made a big impact. Audi also discussed how they could increase the number of women in the industry after the ad release. By doing this, the brand increased awareness about gender equality and encouraged support for a better cause. Needless to say, the brand endorsement rate increased afterward.
The Clowns - Showing technology in an entertaining way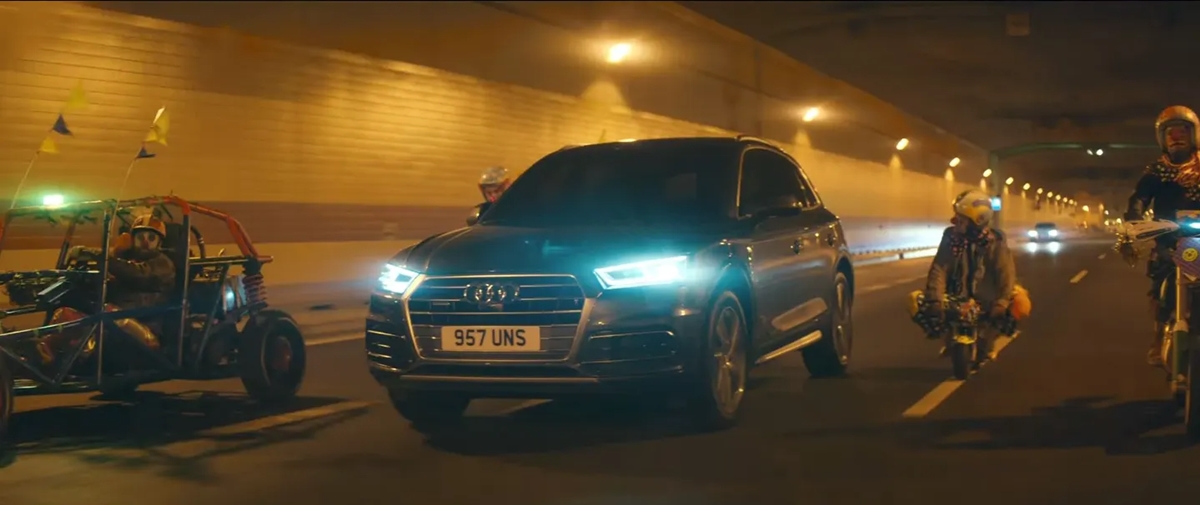 Cars can be all gasoline, engines, speed, or something else. In Audi "The Clowns" campaign, the German brand showed how to promote technical products with a good sense of humor. The over one minute ad promoted Audi's in-car safety features, while a troupe of circus performers engaged ridiculous yet familiar actions on the road.
One was applying lipstick, another was driving backward, one switched the lane without signaling, and more. Despite that, the car features prevented disasters from happening. They were all recognizable situations that any car driver could relate. The ad showed how Audi is still humorous when showing their products in campaigns.
But they didn't stop there. Audi also created 10-second mobile edits of the ad for social media channels like Facebook and Instagram. Each edit focused on a particular safety feature and were made in Canvas style so users could interact with. The campaign is proof that campaigns can use social ads and tv footages together to create results.
And the result is good indeed. It had 8.4 million views across Facebook and Instagram, a 2% point uplift in searches for 'Audi Technology', and 14 point uplift in message association.
What you can learn from Audi
Here is a recap of what you can learn from Audi marketing:
Consistent marketing with a solid brand image is what keeps a brand growing steadily on the market.
High pricing should be equal with high quality and exceptional characteristics.
For luxury car brands, the selected target markets can decide the sale number of many years to come.
A powerful message can be delivered in the marketing campaigns by creative methods and still doesn't affect the brand image (calling out your competitors is a fun way too)
Final words
If you are running a luxury brand, the lessons from Audi marketing can be valuable insights that help you develop your marketing strategy. Keeping your price tag high requires efforts and consistency that not many companies can remain after years on the market. But with the right determination and long-term goals, your own brand can have the same reputation as the four ring logo.
If you have any questions or suggestions, leave them in the comment section below. I would love to chat. In the meantime, best of luck on your eCommerce journey. Step on the pedal and speed on!
More Articles Like This:
New Posts
Stay in the know
Get special offers on the latest news from AVADA.