Home
>
Resources
>
How Harley Davidson's Marketing Strategy Makes Its One of The Most Successful Motorbike Brands
How Harley Davidson's Marketing Strategy Makes Its One of The Most Successful Motorbike Brands
Harley-Davidson is a well-known American brand. The company itself is over 113 years old, founded in Milwaukee in 1903, when two friends developed a small power cycle in the back of a third friend's machine shop. Almost every American today recognizes the distinctive rug, the iconic chopper theme, and the orange-and-black Harley logo. Harley and Davidson was one of only two motorcycle firms to survive the Great Depression – but that economic prosperity wasn't intended to last.
During the decade between 1973 and 1983, Harley Davidson's market share fell by more than 50%. High-quality, low-priced Japanese bikes flooded the American market, fueling demand for Harley-Davidson's American craftsmanship. And, since then, Harley Davidson has made his way back to the hearts of Americans – all of this was thanks to the power of branding.
Branding is not just a clever marketing trick; branding is a way for companies to communicate with consumers on an emotional level – and no company proves it better than Harley-Davidson. Below are five approaches used by Harley-Davidson to improve the customer's experience in winning back their market share. In this article, I will introduce to you the marketing strategy that Harley and Davidson have used to rise up from ashes.
The four Ps of Harley Davidson marketing strategy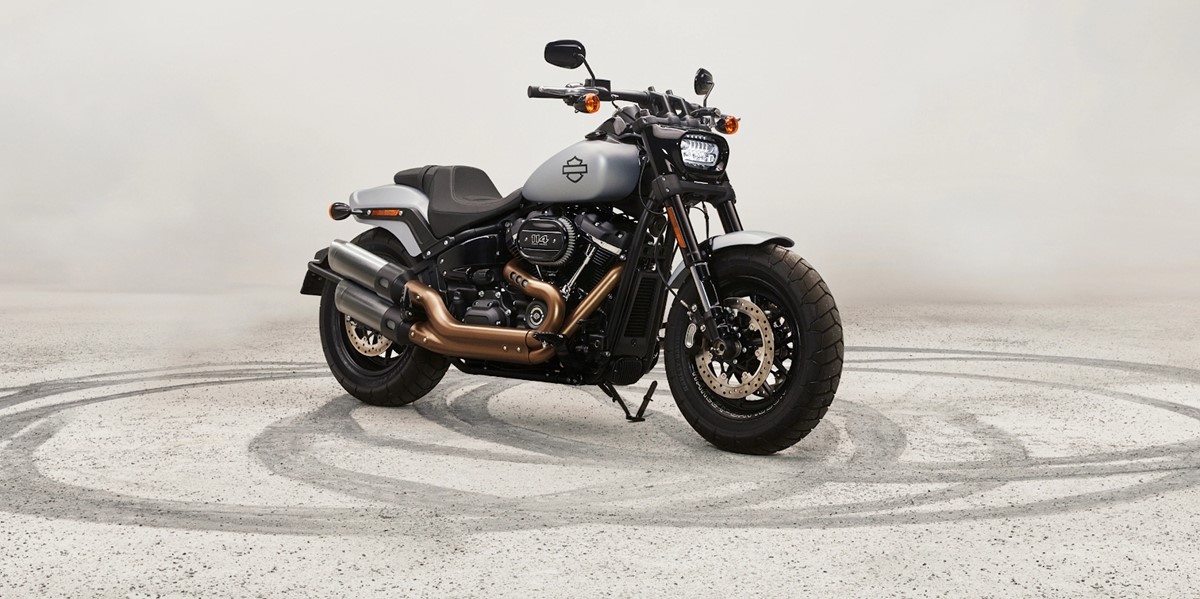 Harley-Davidson is a success story of the motorcycle market. Despite difficulties in the global automotive market, the company remains profitable. Harley-Davidson's marketing approach offers insights into how the company retains its business resilience.
The marketing mix 4Ps including Product, Place, Promotion, Price is a collection of strategies and tactics used to carry out a marketing campaign. Throughout the case of Harley-Davidson's marketing strategy, questions regarding the promotion and enhancement of the brand are successfully answered.
While the company has increased its promotional activities, its marketing strategy remains virtually the same. Harley-Davidson competes well in domestic and foreign motorcycle markets through this marketing blend. Harley-Davidson's marketing mix (4Ps) illustrates how a motorcycle manufacturer can rely on personal sales to support its goods, brands and companies. This marketing mix element supports the company's efforts to achieve a resilient brand despite high and increasing competition.
Harley-Davidson's First P in Its Marketing Strategy: Products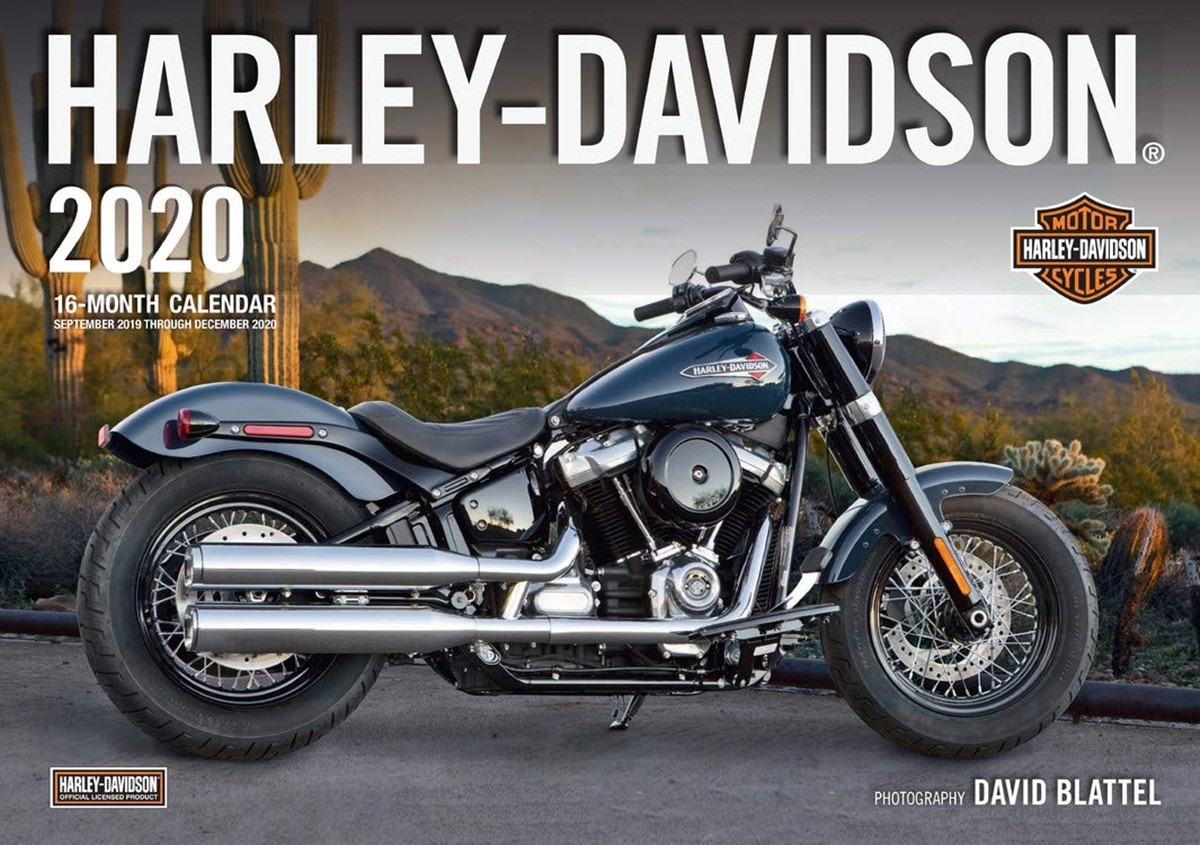 Harley-Davidson has a small range of products. This part of the marketing mix decides the outputs that the business sells. The product lines in the Harley-Davidson product mix are as follows:
Motorcycles
Engines
MotorClothes Merchandise and Collections
Parts and Accessories
Rentals via Authorized Harley Davidson Rental Dealers
Harley-Davidson is best known for its tailor-made motorcycles. The company does, however, sell other product lines, such as engines and motorcycle parts and accessories. Harley-Davidson also supplies clothing and related products under the MotorClothes name. In addition, the company provides a number of its motorcycles for sale. That portion of the marketing mix shows that Harley-Davidson has diversified its business through a small range of product lines, mainly based on choppers and custom motorcycles.
Harley-Davidson's Second P in Its Marketing Strategy: Place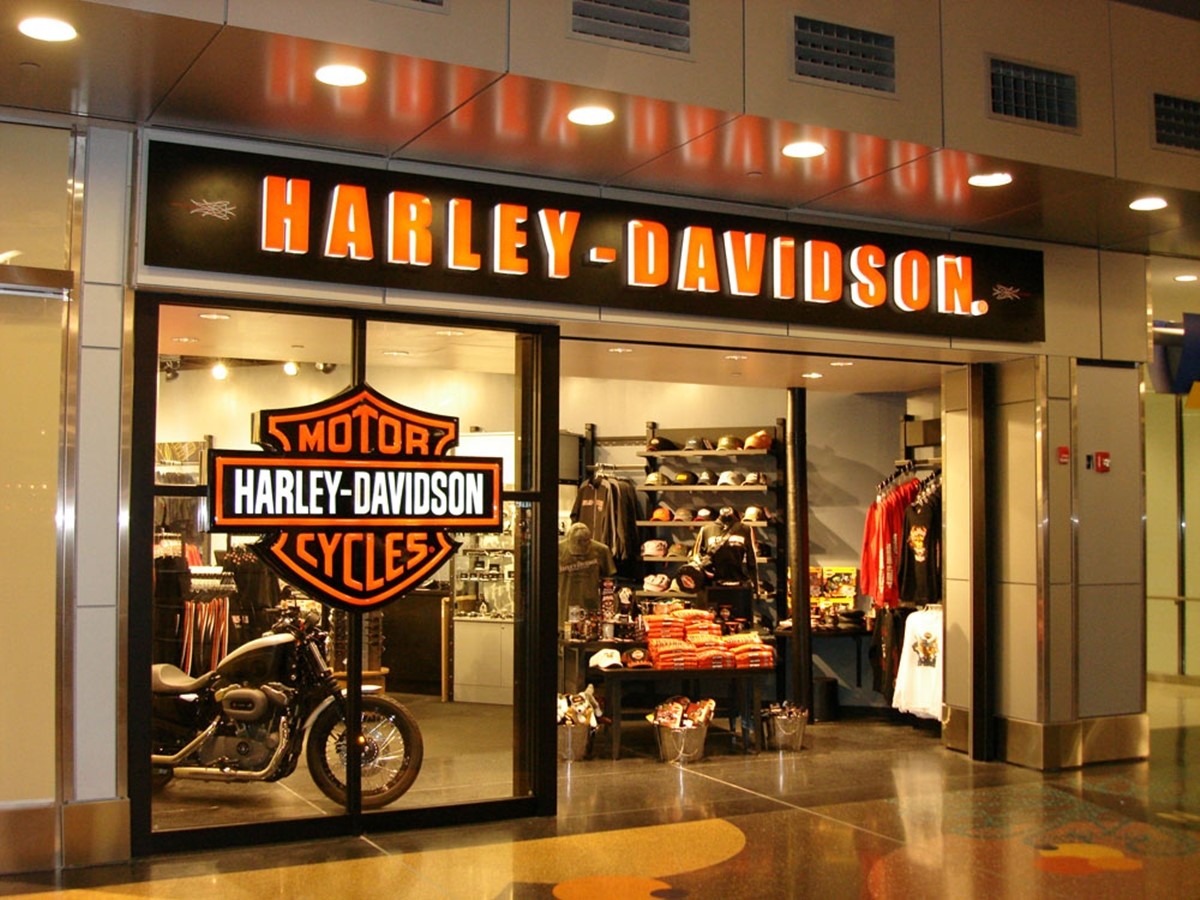 Harley-Davidson's offerings are distributed to maximize sales volumes. The positions for reaching consumers are included in this aspect of the marketing mix. In the case of Harley-Davidson, the following are the areas for the sale of its products:
Authorized Harley Davidson Dealers
Harley-Davidson Online Store
Authorized Harley Davidson Rental Dealers
Authorized Harley-Davidson dealers are the key outlets for the sale of the company's vehicles. The majority of the company's revenues are generated by these dealers. Some dealers are also allowed to rent Harley-Davidson motorcycles.
On top of that, the company's online store helps consumers to position online orders for motorcycle parts and accessories, clothing and other products. This portion of the marketing mix introduces the Harley-Davidson strategy for maximizing the productivity of its authorized dealers.
Harley-Davidson's Third P in Its Marketing Strategy: Promotion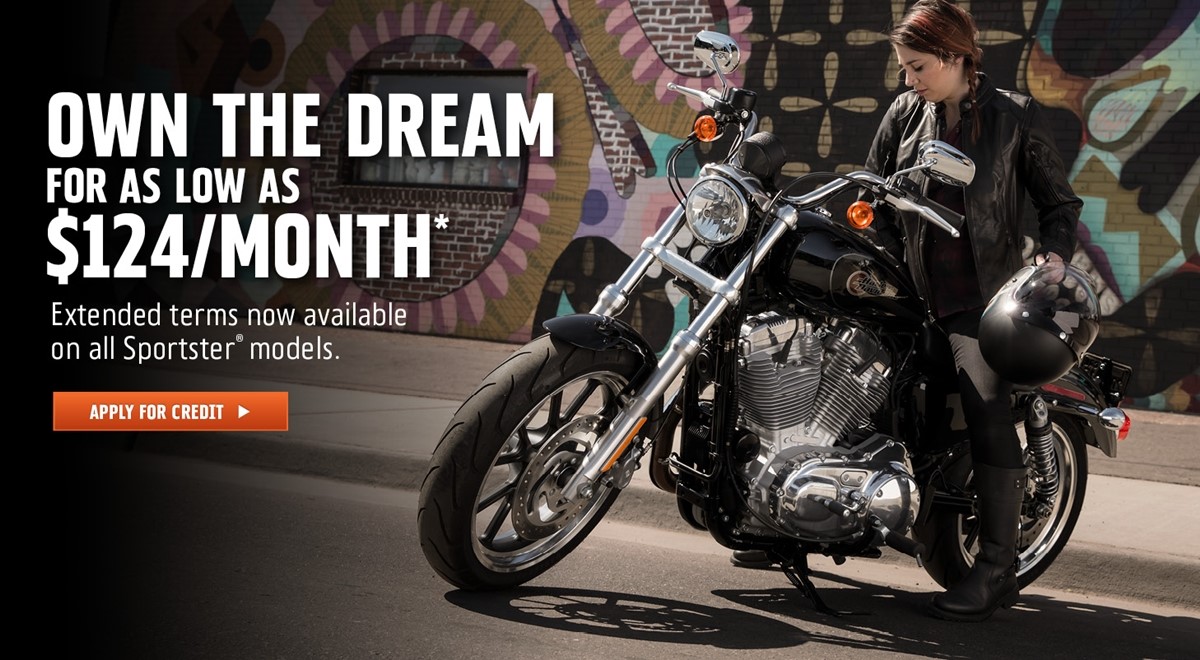 The brand and products of Harley-Davidson are widely marketed alongside the culture of chopper/custom biker. This part of the marketing mix covers communication techniques and tactics. The advertising mix of Harley-Davidson comprises the following strategies / tactics, grouped by relevance:
Personal selling (field selling)
Advertising
Sales promotion
Personal selling is the most powerful promotional strategy in the Harley-Davidson company. Specifically, the field sale strategy is used to allow buyers to try and check the company's motorcycles at approved dealerships.
Harley-Davidson also uses public relations, such as the organizing and sponsorship of Harley Owners Group (H.O.G.) meetings in different locations, to promote and increase awareness of the brands and products of the company. In fact, the company advertises its goods in order to attract wide numbers of potential buyers.
Sales advertising is also used in the Harley-Davidson marketing blend. Direct marketing is the least important of the marketing strategies and techniques of the company. This aspect of the marketing mix highlights the value of personal sales as an efficient way for Harley-Davidson to promote its brand and goods to consumers and to maximize sales revenues.
Harley-Davidson's Fourth P in Its Marketing Strategy: Price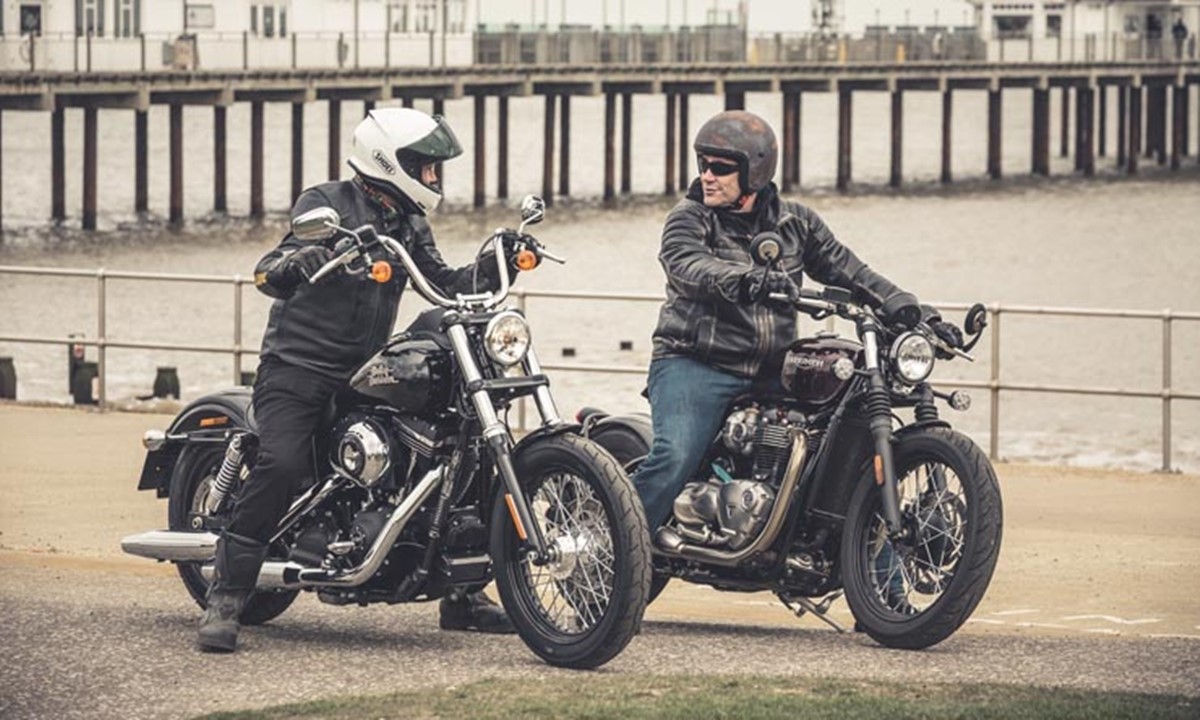 Harley-Davidson is using a premium pricing approach. Relatively small price ranges are used in this pricing approach. For example, Harley-Davidson motorcycles are typically costlier than any other motorcycle brands available on the American market. The company backs up these high prices by emphasizing the craftsmanship and durability of its items. This aspect of the marketing mix relates to Harley-Davidson's generic differentiation strategy, which capitalizes on the uniqueness of setting goods apart from competition.
Five lessons you can take from Harley Davidson's marketing strategy
Cultivate a core audience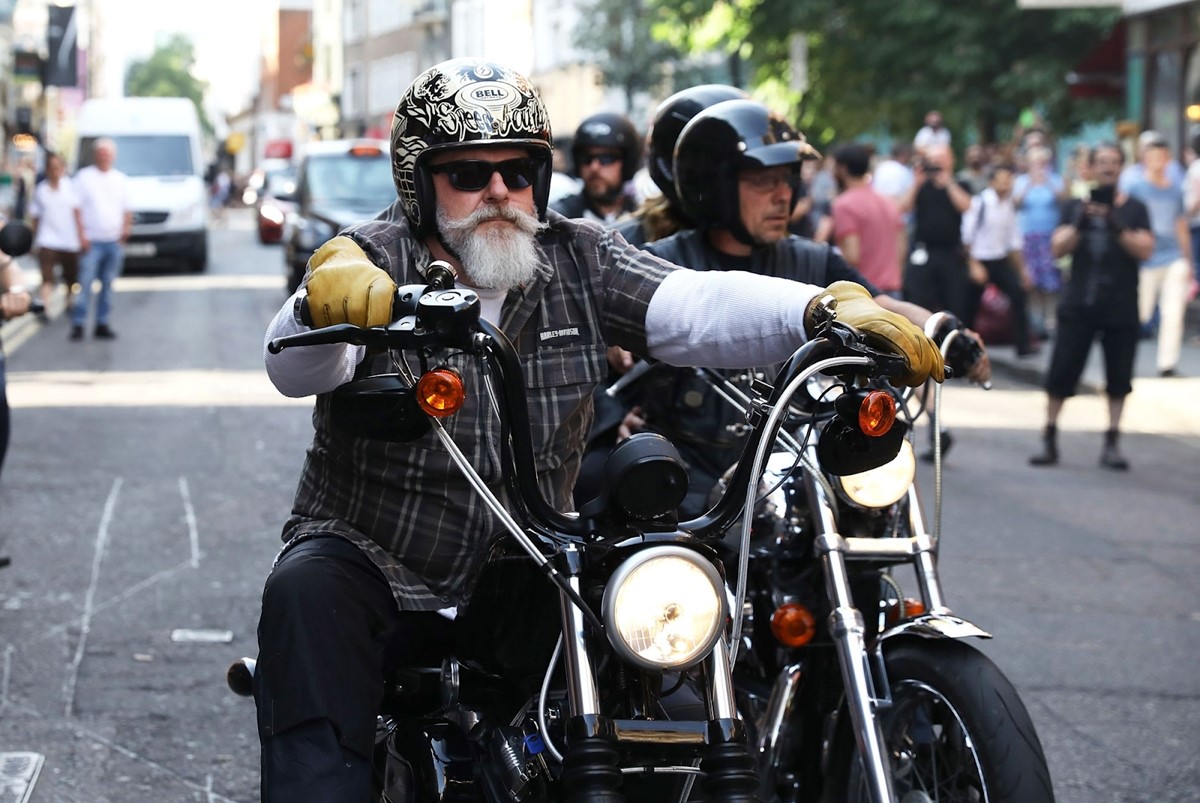 If most people think of a Harley-Davidson driver, they think of an older, affluent, white male – and they're not wrong. While some may find such a broad customer profile to be disadvantageous, the fact is that much of Harley Davidson's success is due to their loyalty and appreciation of their small core audience. Harley Davidson has worked tirelessly to understand exactly who values the brand and how to fulfill the needs of their particular audience.
Besides that, it's no surprise that white men over the age of 50 seem to have a lot of money to spend; Harley Davidson has placed himself so that his buyers are rich and willing to get some sort of brand message. Through restricting itself to a specific demographic, Harley Davidson can be more certain of the success of its marketing strategies and provide more tailored customer experience for those who are most willing to buy.
Do real-time marketing research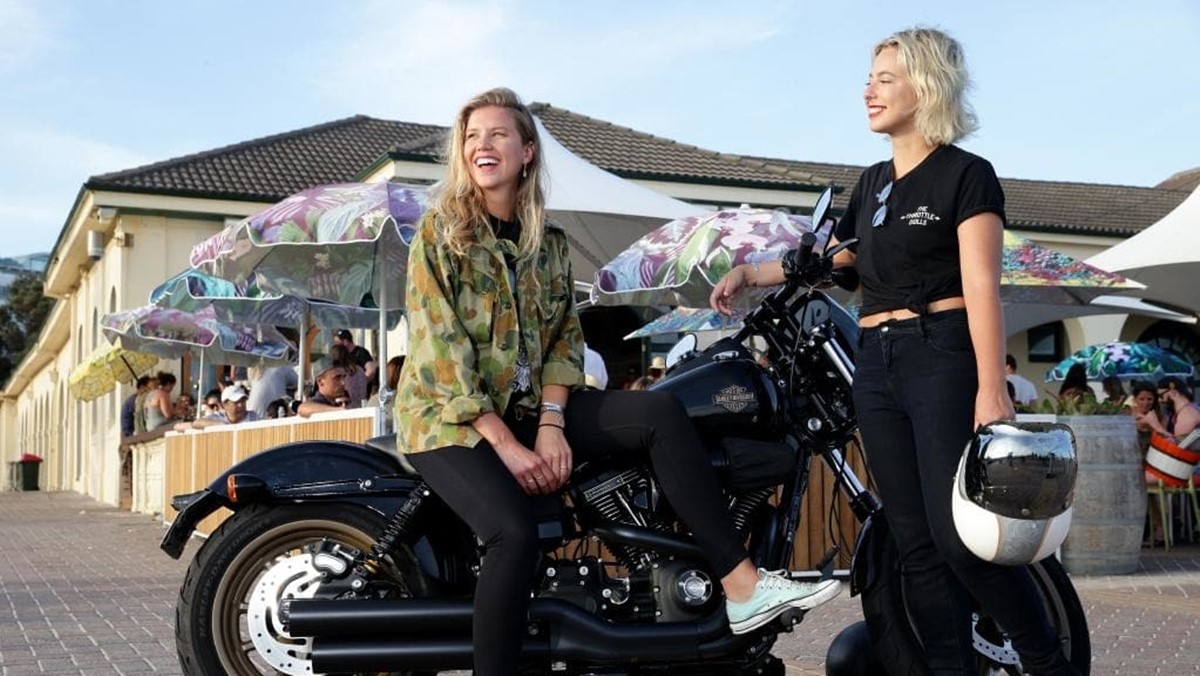 The primary way in which Harley Davidson collects consumer data is through funded events and organized conferences that are filled with Harley fans. For example, Daytona Bike Week is an yearly gathering of Harley Davidson riders and lovers, and thousands of Harley Davidson data-gatherers enter the festivities to connect directly with old and new customers.
Former Harley Davidson's CEO Rich Teerlink calls this "real-time consumer analysis" as it offers Harley Davidson a unique insight into customer behavior and perception. Equipped with this knowledge, Harley Davidson can improve the various aspects of their business, from the performance of their bikes to their selling strategy, in order to improve the experience of their customers.
Have Relationship-Building Strategies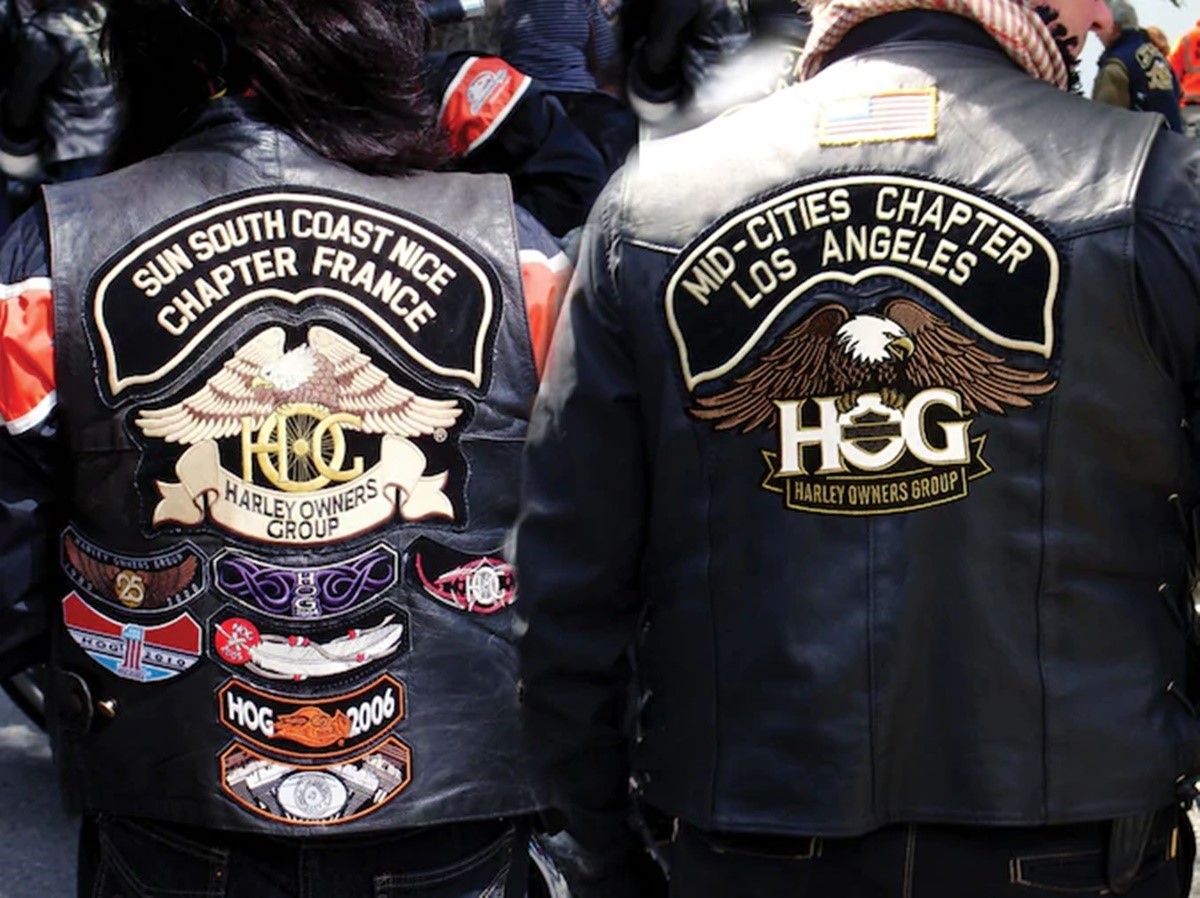 If a customer purchases a Harley, the customer is a member of the Harley family for a lifetime. For more than 15 years, Harley-Davidson has organized an initiative called the Harley Owners Group, or HOG, which aims to link the owners of Harley Davidson with each other and the business.
HOG provides participants with all kinds of bike-related problems, from repair workshops to assistance in establishing a local motorcycle club. By far, HOG is the largest manufacturer-sponsored bike club in the world, with 325,000 members and 940 branches. By motivating consumers to stay involved in the Harley Davidson culture, the business gives them excellent experience and almost guarantees their loyalty to the brand.
Leverage Emotional Appeal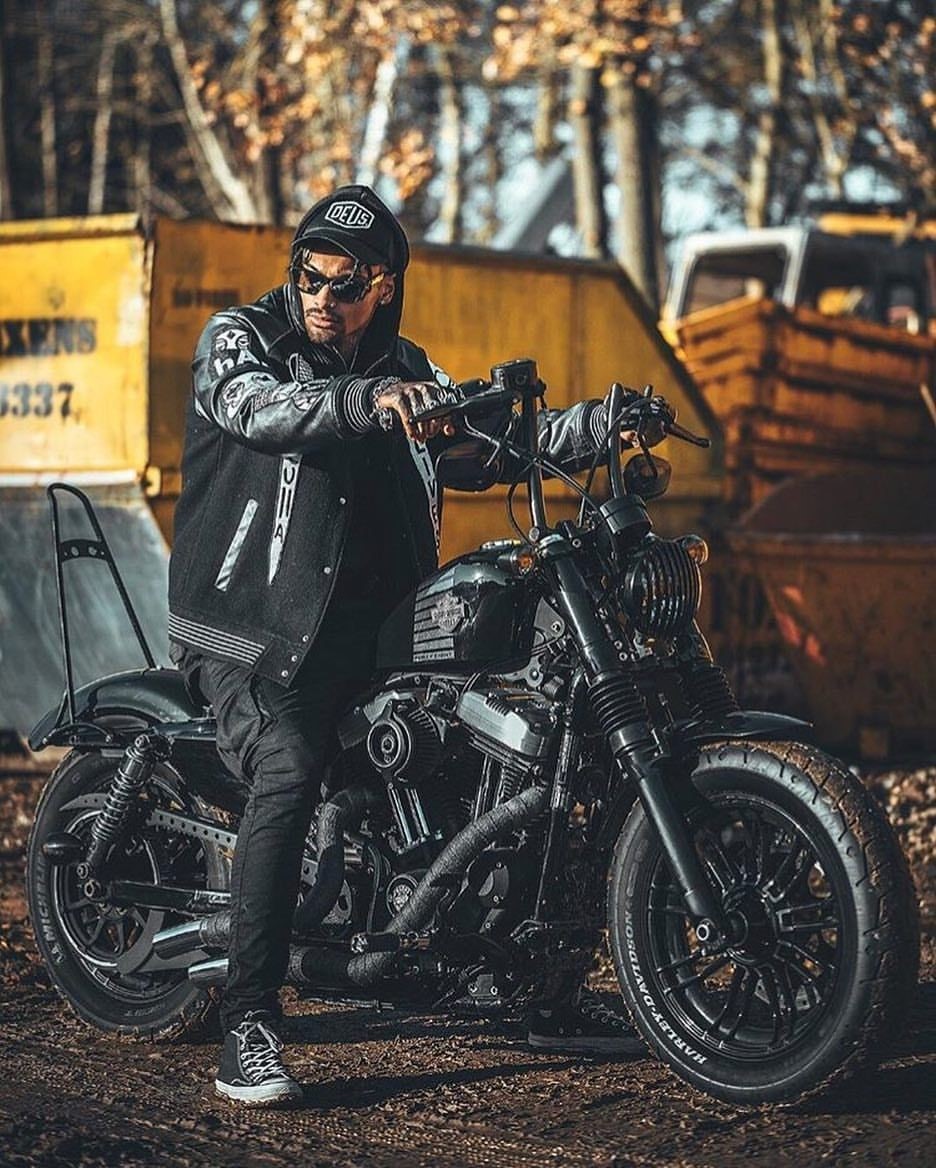 While Harley Davidson goods could look automotive, the company is not focused on selling motorcycles. Harley-Davidson simply cannot compete with the quality of other bikes on the market – particularly those from Japan and Korea, which appear to be cheaper and often have more sophisticated mechanics. Thus, in the '80s and '90s, Ken Schmidt, then Director of Marketing, decided to turn Harley-Davidson into an emotional brand.
To most consumers, the Harley-Davidson is more than a bike; it is independence, love, individualism, strength, and mystery – and it ruggles with excitement as it allows customers to come alive. In fact, consumers are not only clients; they are family members, brand ambassadors, and heirs of the traditional American spirit.
Unlike other motorcycle manufacturers, Harley Davidson markets the emotions associated with the bike rather than the bike itself, which lets consumers remain linked and continue to invest in the company.
Use Price To Differentiate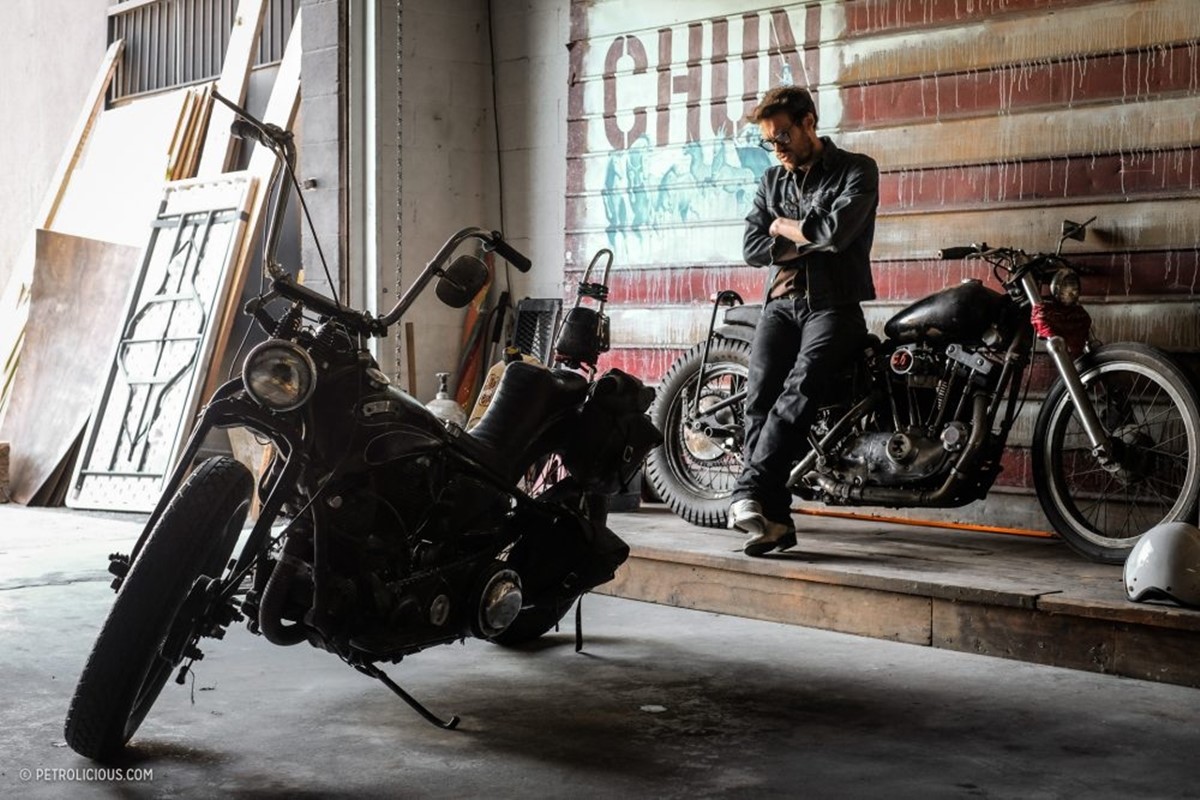 Harley Davidson is not worried with the quality of his motorcycles for many reasons. As stated earlier, the American brand is easily out-of-pocket for cheaper international products, and its primary consumer base has enough money to pay for large stickers.
However, Harley has also been clever in limiting the supply of its goods, drumming up competition and rising stock prices that are more than a year old. Therefore, the only people who own Harley Davidson motorcycles are those who are genuinely loyal to the brand; those who love their bikes irrespective of when they get them or how much they cost. Harley-Davidson consumers are addicted to the brand experience that the company creates, which makes Harley Davidson's brand strategies the best in the company.
Final Words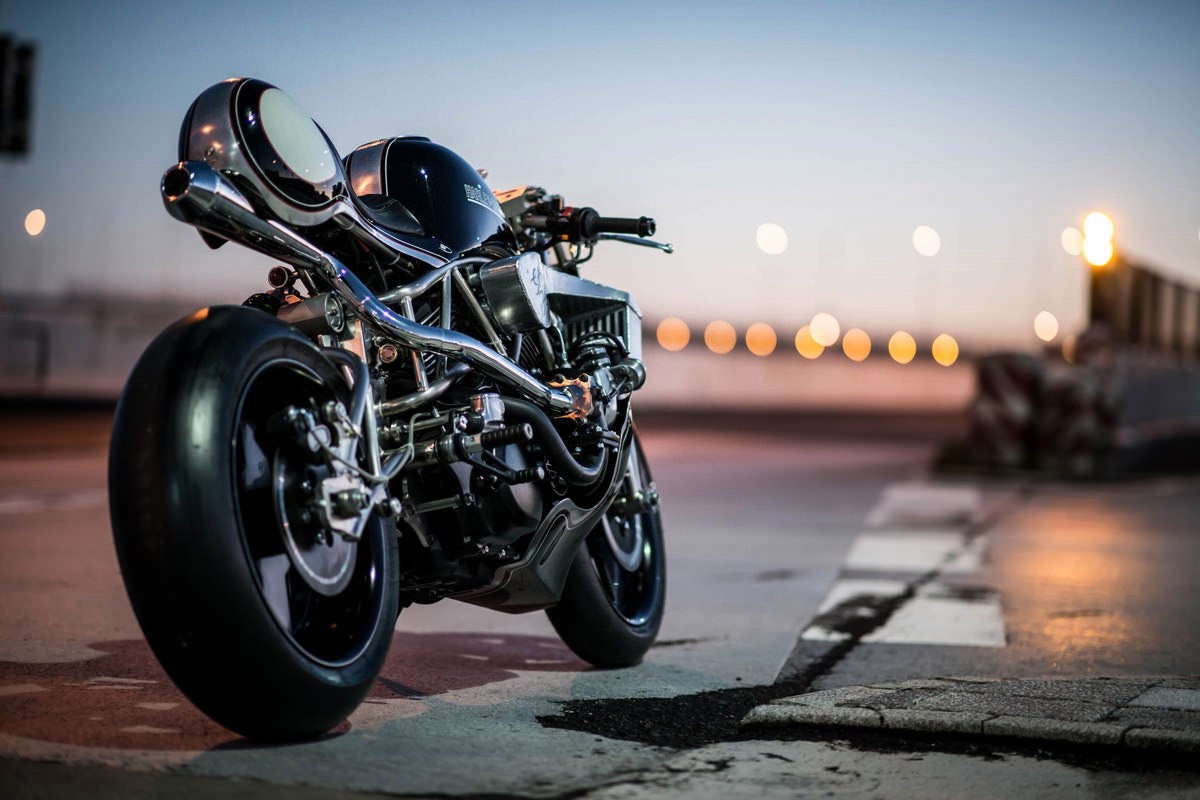 While sometimes mocked as overpriced, overrated, and as the vehicle-of-choice for bullies and and macho-wannabes, Harley-Davidson has nevertheless remained utterly iconic throughout the years. The brand inspires as much loyalty as it does derision. And it's easy to see why. A Harley-Davidson motorcycle is a technological throwback amidst a modern sea of minimalism. It's unapologetically muscular and obnoxiously loud. Most impressively, the automaker has remained relevant through the decades – acquiring an eclectic bunch of fans and riders, ranging from soccer moms to post-ironic hipsters.
So far in this article, I've discussed a number of marketing approaches that Harley-Davidson has used for years to remain its power in the motorcycle industry. I hope that you have acquired great insights that can be applied to your own business!
You Might Also Like:
New Posts
Stay in the know
Get special offers on the latest news from AVADA.