Disney Marketing Strategy: How Disney Dominates the Entertainment Industry
Since the birth of Mickey Mouse, a symbol created by the legend Walt Disney, the company that bears his name has grown into one of the most recognizable brands of all time.
There surely is a reason why Walt Disney is known as "The Happiest Place on Earth". Whether you're a seven-year-old boy getting fascinated by fairytales, princesses and grand adventures for the first time, a parent seeing your childhood classic stories again through your children's eyes, or just someone who wants to refresh your busy world and recapture the ordinary magic in your everyday life, there's no better place than Walt Disney World for you.
Its parks and resorts receive annual sales of $12.92 billion, and Disney's films, toys, and related brands consistently generate tens of billions of dollars in income every year. With so many active global fans and a giant business that just keeps rising, it's obvious that Disney's marketing department is doing something right.
More Articles Like This:
But what are they doing that has brought them that massive success? And how do they do it? In this article, I will present to you a closer peek into Disney's marketing strategy and why it's successful.
The 5 Core Cornerstones In Disney's Marketing Strategies
1. Disney leverages the feeling of nostalgia to generate and develop customer loyalty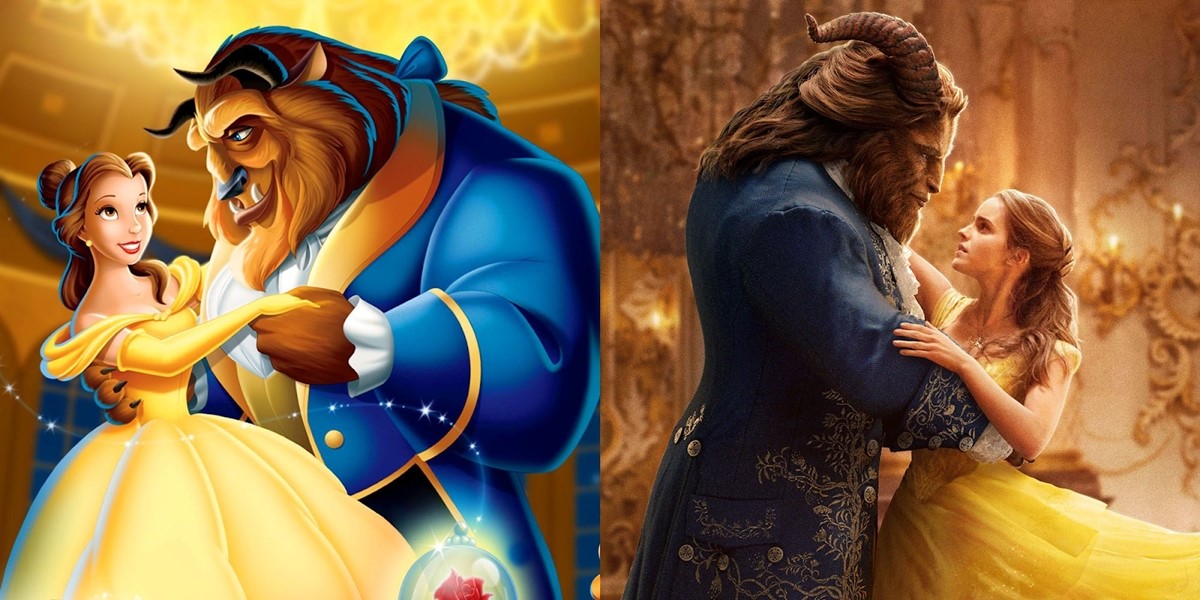 Disney has created an emotional impression on the lives of millions of people since its first establishment in 1923. Disney has perfected the use of nostalgia by reviving old classics like The Jungle Book, which brought $900 million in revenue when it was released in 2016. Tapping into old classic stories with modern technology enables Disney to deploy nostalgia (which is a nice feeling to have for most people) in their marketing campaign.
Another example of this nostalgia tactic is the remade version of the classic Beauty and the Beast, which brings the same plot, songs, and characters as the trailer from 1991 to the modern world. Having the trailer so similar to the old one generates a strong sense of nostalgia among current parents, thus motivating them to take their kids to see the film.
How can you use this strategy?
If you want to apply this strategy to your marketing campaign. Your brand or product has to have a source of nostalgia to tap into. Disney does not pull this feeling out of thin air to stick it to their marketing strategy. Nostalgia is a part of their product (movies). If your product can encourage people to think of their beautiful past memories, you can start using that factor in your marketing campaign to create nostalgic feelings.
2. Disney establishes Disney World and Disneyland as The sacred destination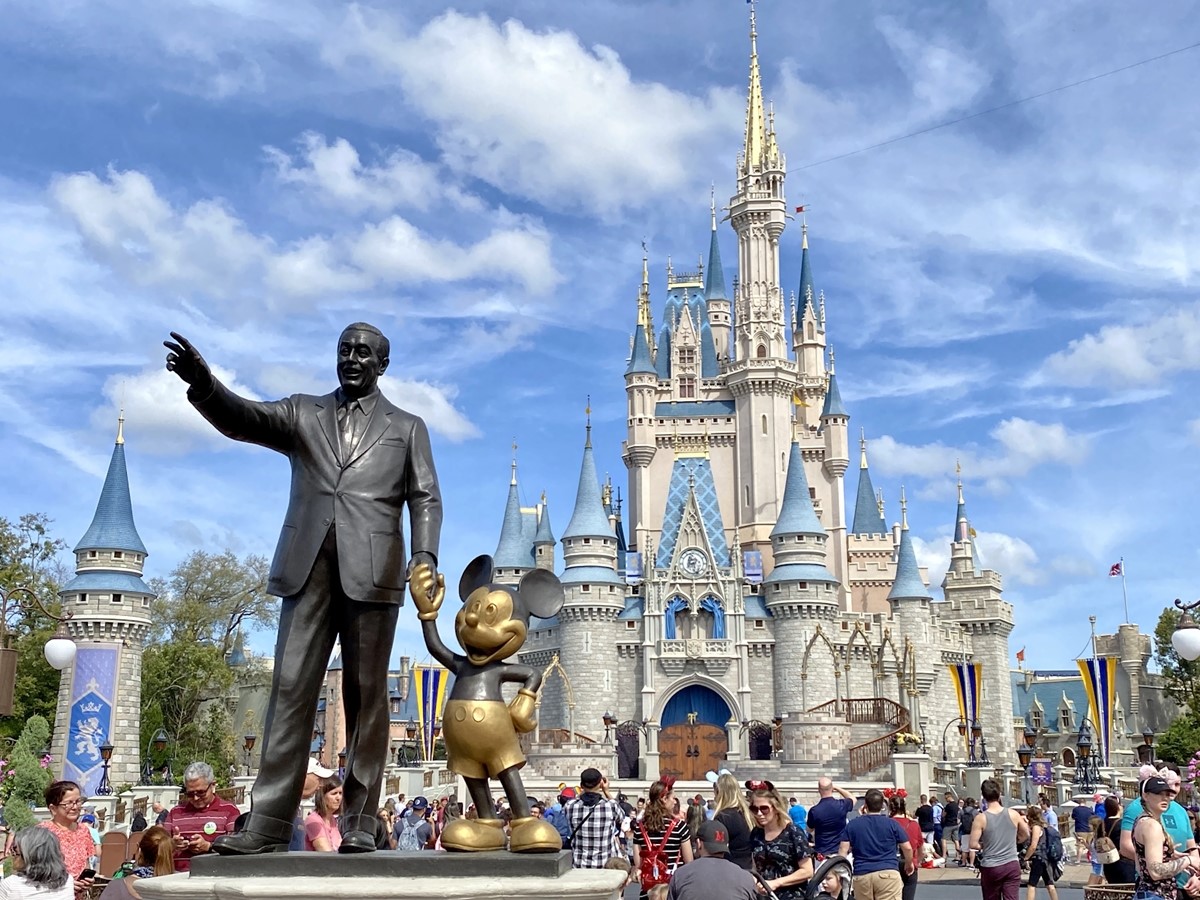 Probably every kid will be filled with excitement when thinking of going to Disneyland and Walt Disney World. These places are like some sacred destinations for children around the world, and that is because of the fascinating experiences Disney can offer its visitors.
Disneyland and Walt Disney World are changing up constantly all year round bringing new themes, events, and other popular trends of the temporary time. This strategy creates a unique experience for returning visitors as it can ensure that there is always new content for everyone to enjoy.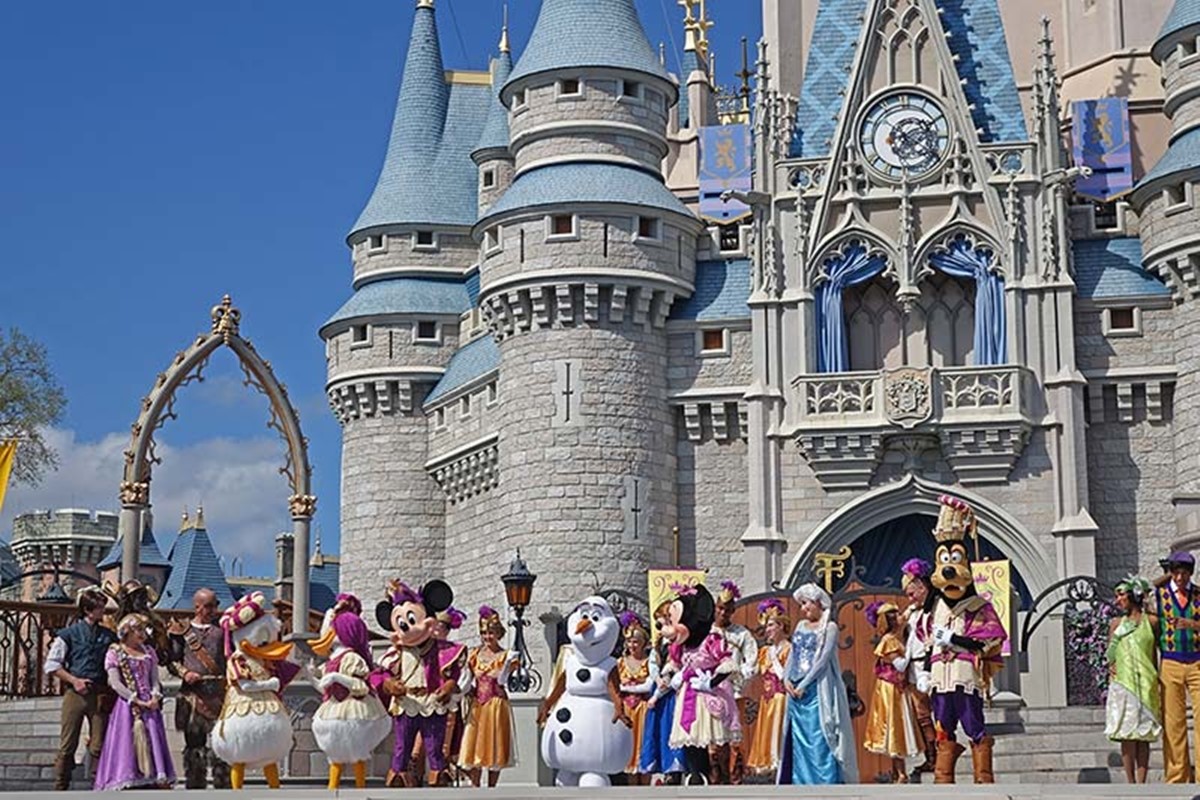 This Frozen theme is clearly targeted at children and adults who love Elsa. And this theme is there until the Frozen hype wears off, then a new theme for whatever trend is rising at that time will come up.
How can you use this strategy?
I'm certain you, as a business, want your customers to keep coming back, as this is one of the best ways to stably generate income. But, if you want that to happen, make sure that you are delivering more than you can normally do. Think of Disneyland, this place is so much more than just being a trip and riding around; it contains fun and exciting stories. That's what a company needs to be if you want your customers to come back. Don't be boring, be interesting.
Let's say your business is selling birthdays and other types of cakes. Make sure your website isn't the generic type; instead, make it fun and enjoyable to buy cake from you. Using videos, images of how your cakes are made to keep the customers involved in the process. Find more fun and creative approaches to be more than a wedding cake-maker.
3. Disney targets its audience with a multi-Channel strategy
One way that Disney keeps its fans engaged is by creating content strategically for different segments of the audience. For example, Disney's Star Wars revival effectively attracted appreciation of the original Star Wars in both millennials and older generations.
Disney's official Star Wars Instagram account, which claims more than 13 million followers, keeps its fans engaged with videos, recipes, fun facts and other materials.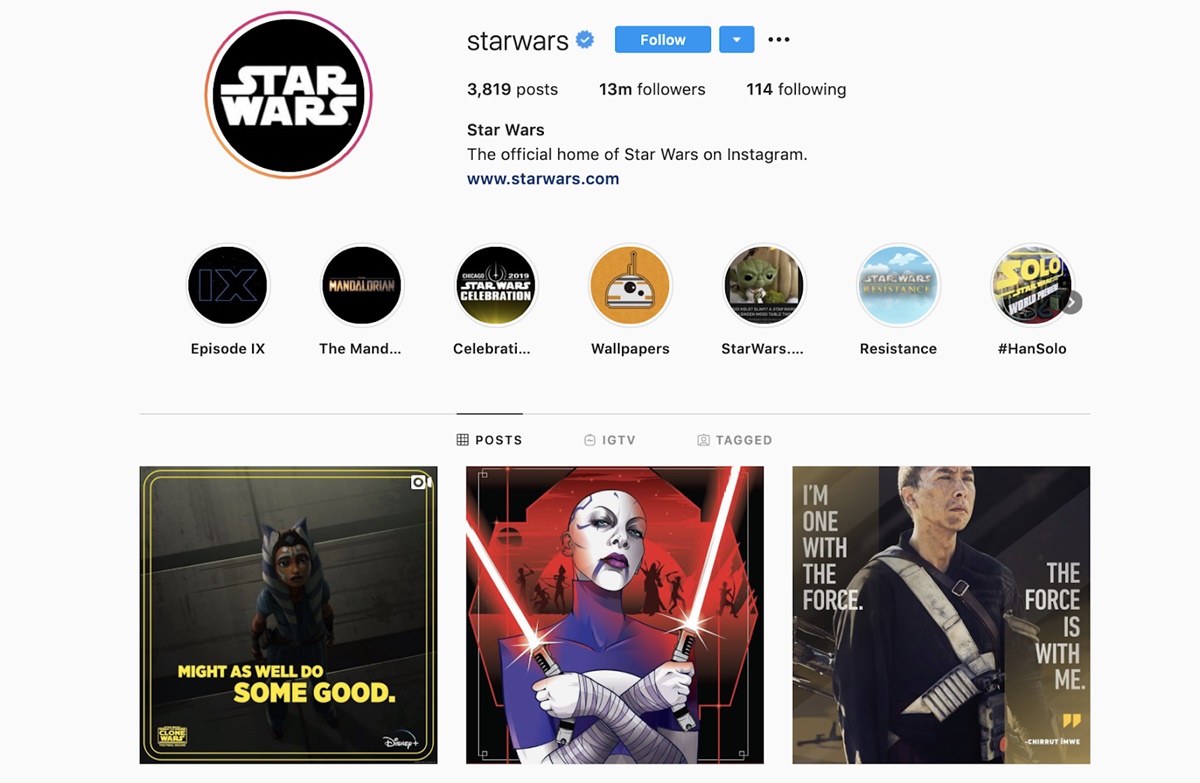 Alternatively, the hit film Frozen aimed at a far younger audience who is not necessarily interested in Star Wars. As many Frozen fans don't have an Instagram page, Disney is approaching this audience with an alternative medium — toys and consumer products.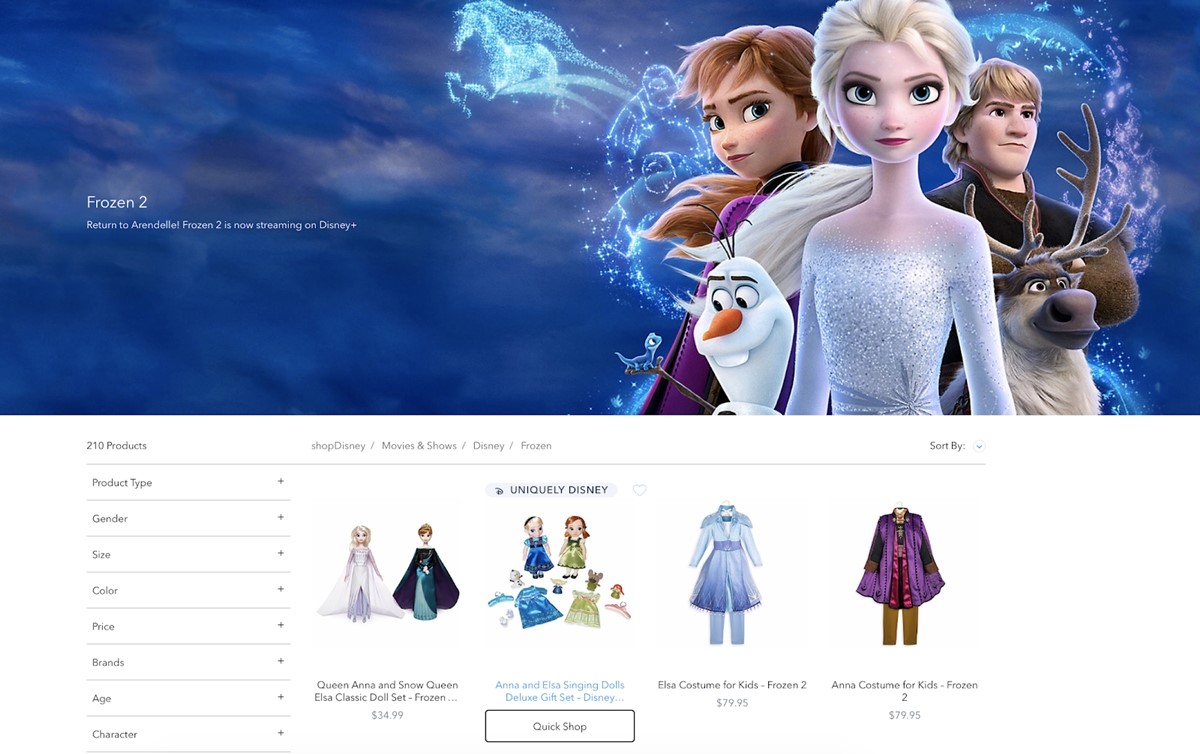 Frozen dolls have earned $500 million alone, and that doesn't even count the millions of Frozen-themed books, games, backpacks, food and other officially licensed items that beef up Disney's revenue.
How can you apply this strategy?
Do you have many different audience segments? If you don't, but your audience does hang out on different platforms (Facebook, Instagram, Tiktok, etc), make sure you establish your presence on those channels to increase brand exposure between your business and your audience. Also, try to find other products other than your main product to upsell to your customer to create a branding effect. For example, apart from cakes, you can sell water bottles, or T-shirts with your logo placed artistically on them. These items don't necessarily bring lots of revenue, but can beef up your brand recognition significantly.
Learn more: Social Media Marketing Guide for Every Business
4. Disney uses themes as the core of its brand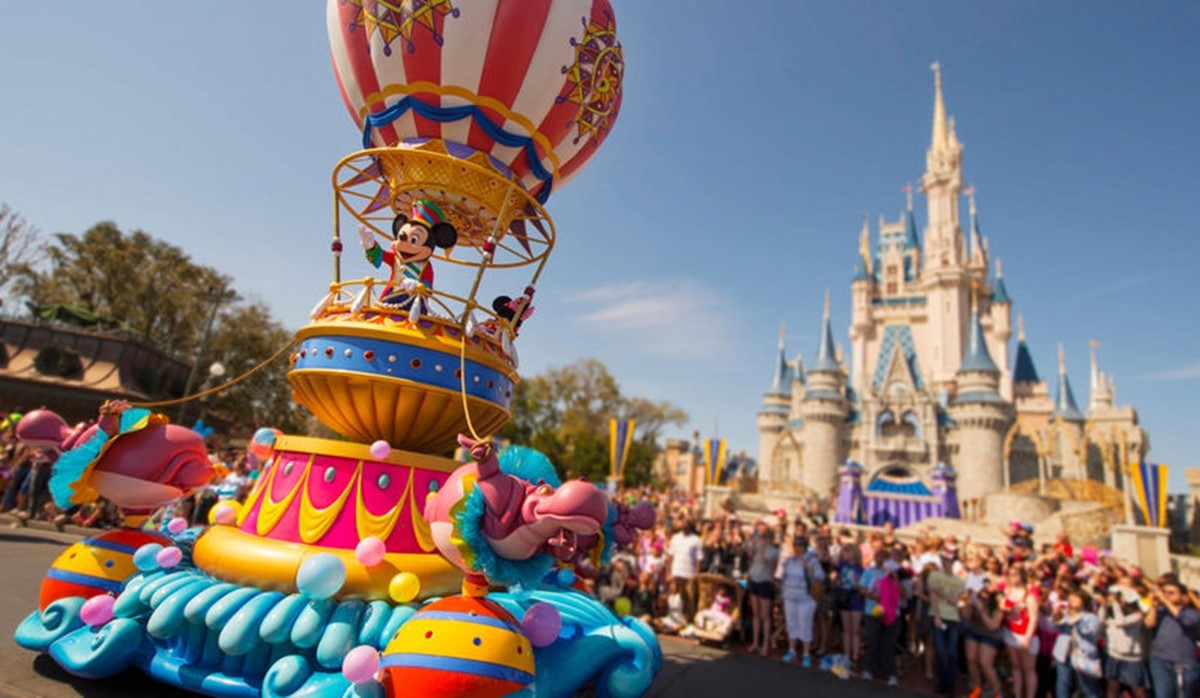 Without the theme, there really is nothing remarkable about Disney, and you could expect much better trips out of somewhere else. The theme is what makes the magic work, it's not just about having a pair of cartoon characters on the rides windows. Disney's theme is dreamy, in such a simplistic but elegant fashion. Scents are poured out for every trip to make it more authentic, honey is for Winnie-the-Pooh, Brine is for Caribbean pirates, and their car park is named the Mickey and Friends Parking Structure, Pumba Parking etc.
Even their actors, autographs for characters are exactly thematic, knowing the signature of their character, Belle's signature in Disneyland, will look similar to Belle's signature in Disney Tokyo, is a must for their actors. Their cutlery and door knobs also have the shape of Mickey's head. Everything is theme in a way where you feel like you're in a whole new universe the moment you come to Disney.
How can you use this strategy?
Each brand has a unique voice and you will make sure your message can be heard and understood by your audience. Your typography, website and even your 404 messages are meant to include your identity. When anyone visits your site they will sense your persona. Whatever the sound is, make sure it's still constant, don't turn it up. Give your audience more opportunities to get to know your character, and know that when they read your material, it's you.
Learn more: Brand Development: Definition, Process and Examples
5. Disney tells stories that resonates and inspires
Disney is one of the contemporary era's strongest storytellers, and it's not just that they're an entertainment company.
For example, the Inside Out movie teaches a powerful lesson on recognizing and embracing one's own emotions. Disney developed a collection of memes related to current events and seasons to promote the film. Those funny memes at first sight sound like all fun and games. They're really very pragmatic though: they set up a distinct and brand touchpoint that isn't at all commercial.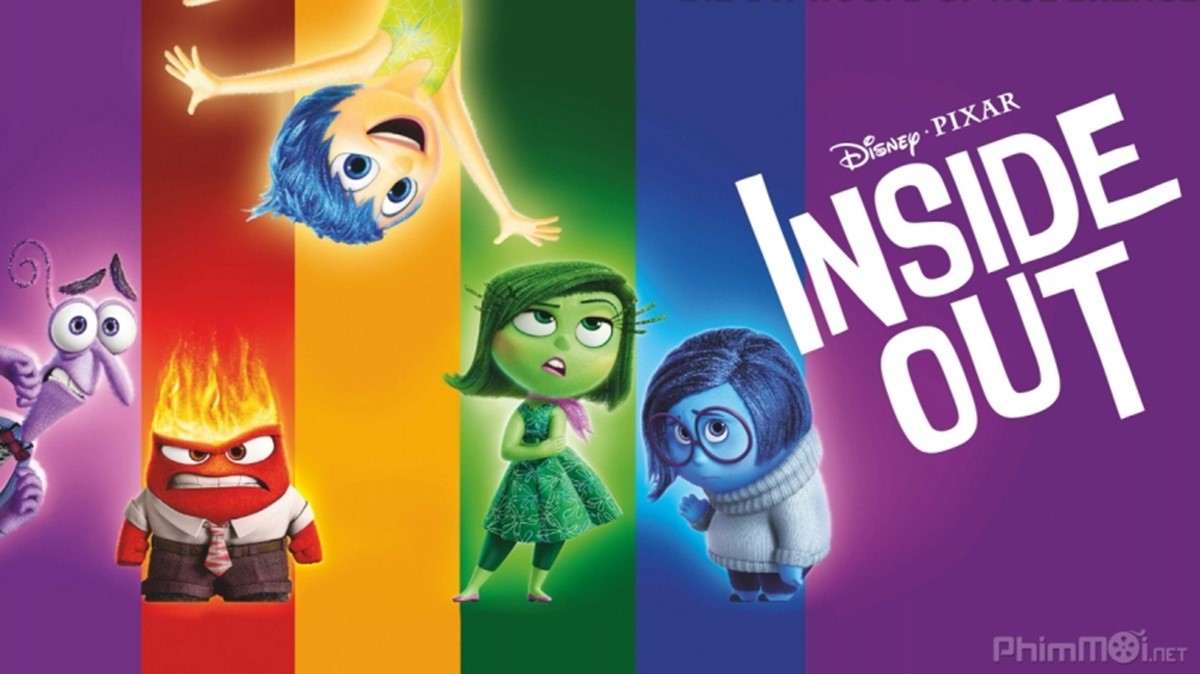 How can you use this strategy?
What is the story behind your brand? What lessons can you deliver to your audience via the image of your brand? Figure that out, and you can tell stories that influence people the way Disney does.
11 take-aways from Disney's many great marketing campaigns
1. Tinkles and Jingles-Tunes in the Brain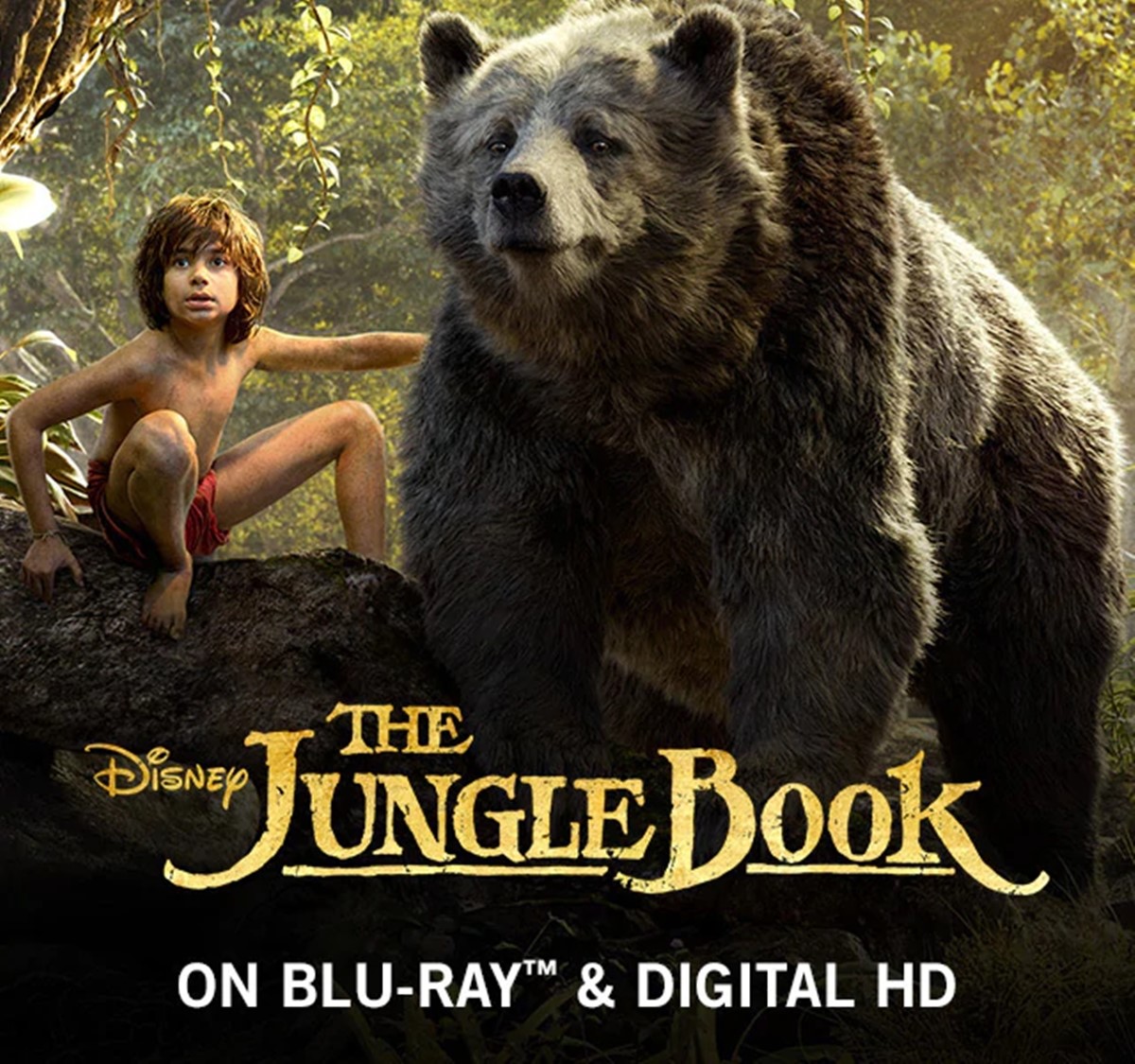 We're grown up singing the songs and jingles of various Disney feature films and TV series. It is just as much an inseparable part of our lives.
Marketing Campaign: Jungle Book and many others
Marketing Tip: Develop connections by sitting deep within the audience's minds by circulating simple, easy-to-sing parodies and jingles that are remembered throughout life.
2. Knock the Door of Head of Families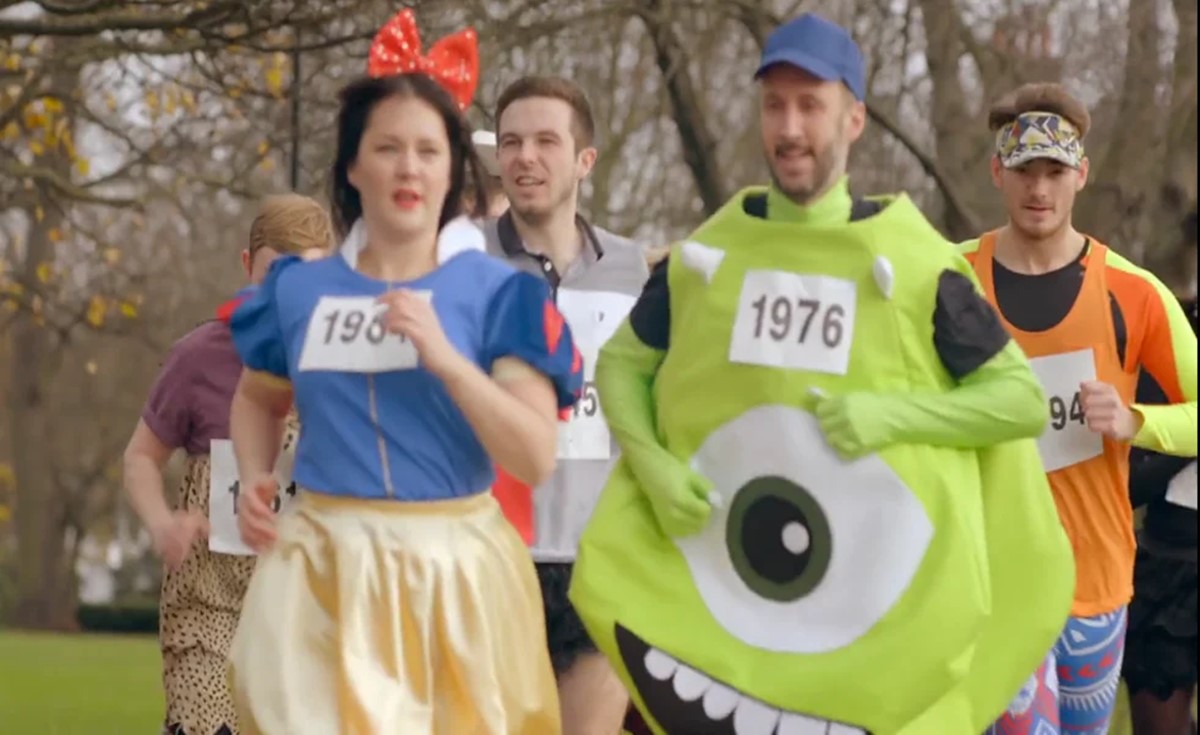 Disney's priority is to entertain children, but the company looks beyond this simple concept. This knows that you have to take permission or persuade parents to get into a child's home. And this is how Disney takes the back door route and circulates ads that get parents to nod their heads.
Marketing Campaign: Healthily Ever After
Marketing Tip: Disney's services have incorporated and encouraged healthy eating and exercise. Under the Finding Dory campaign, Disney tied the knot with Public Health England on NHS, USA Swimming, and Change4Life programs which added more credibility to their intention to promote good health.
3. Spreading the Fun with Tweets, Memes and Cross Promotion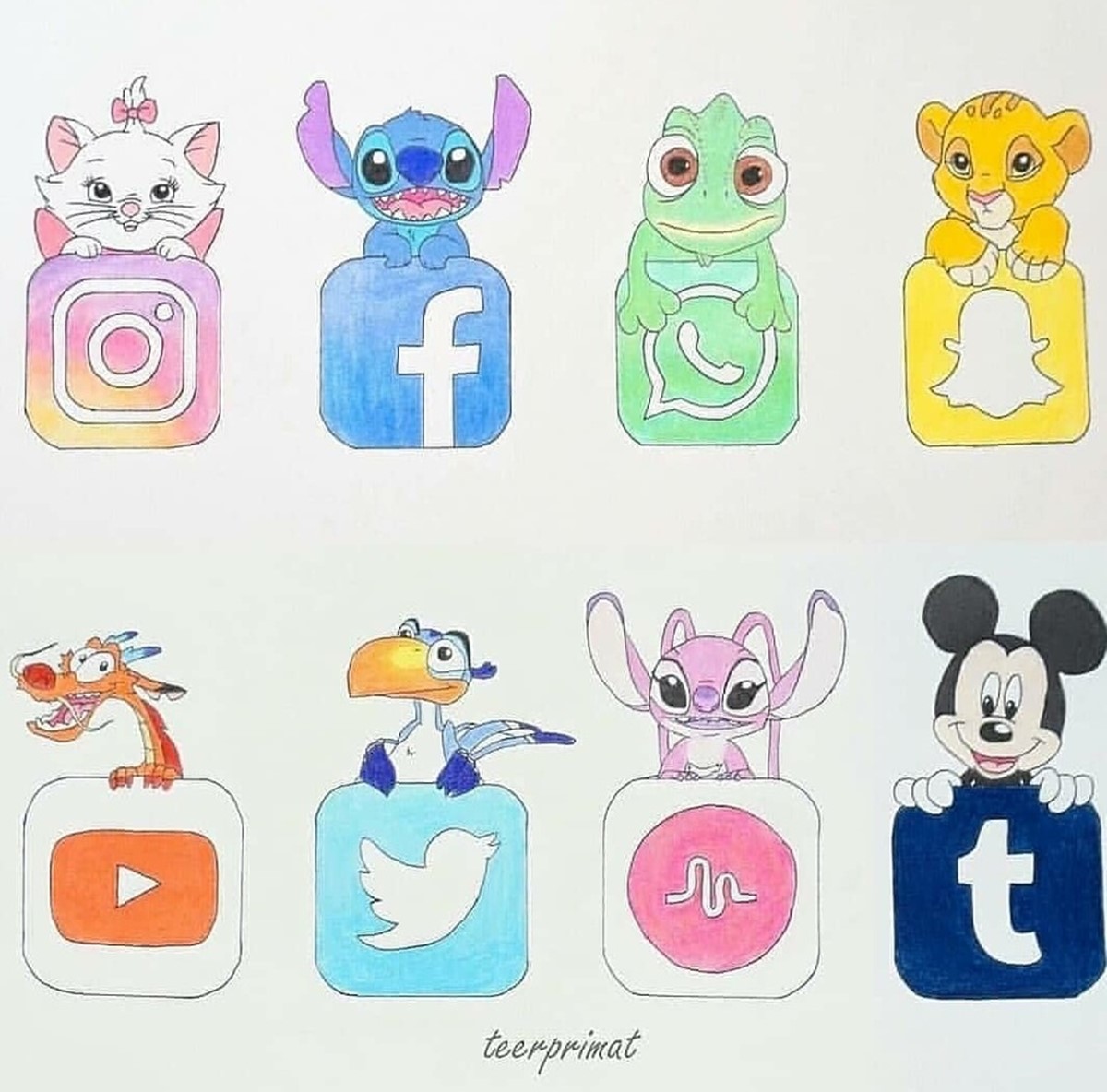 Disney has seen the dramatic shifts that have happened since it was born over a century ago in 1923, and the reason why it remains in its powerful position is the ability to be adaptable to transition. In today's time when social media sites are entertainment and fun through facebook posts, tweets, memes and multiple outlets, Disney is promoting its movies and series with approaches that fit the contemporary era.
Marketing Campaign: Star Wars and Others
Marketing Tip: Promote products via social media and cross promotion
4. Cashing the Nostalgia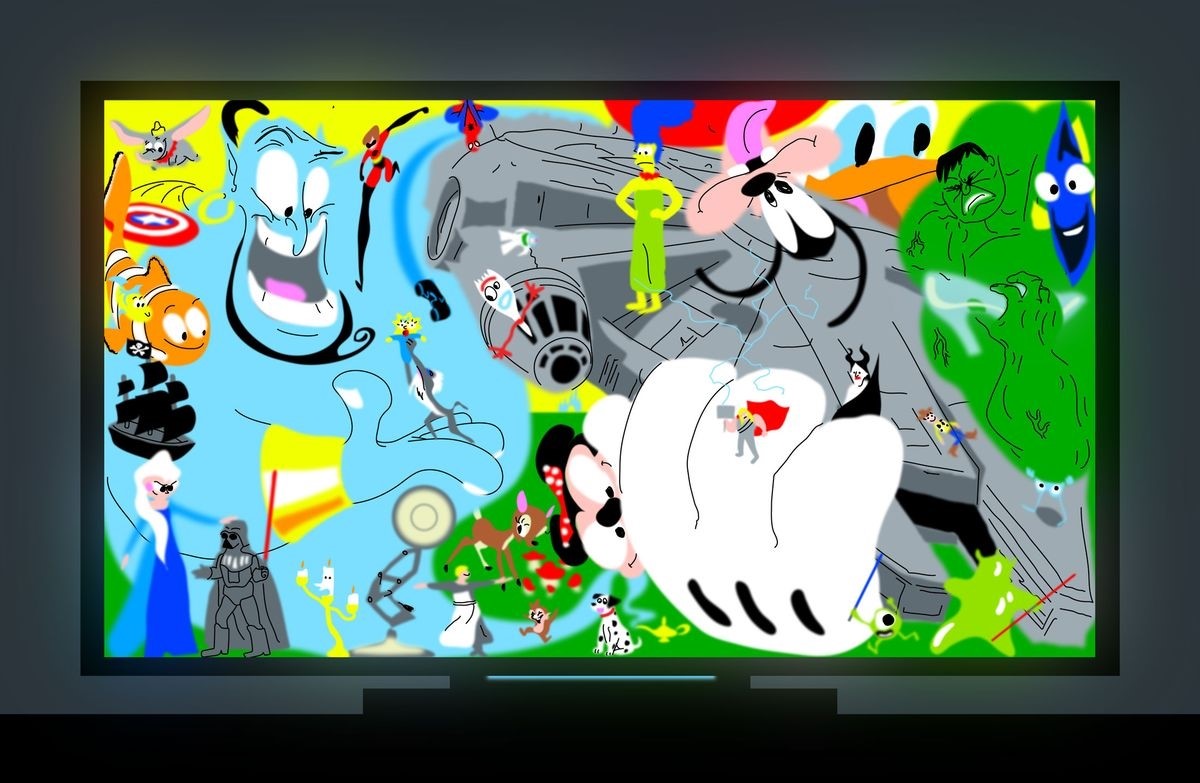 The idea of being an integral part of generations in Disney is not to make the grown-ups neglect the characters in Disney. It'll still be in their vicinity through different modes including comebacks.
Marketing Campaign: The Jungle Book
Marketing Tip: Enable the comeback of the products/services (here the characters) to tap into the new generation and glue the older one.
5. Making the Audience to Fall in Love with Brand
When a brand is maintained and develops with a goal, a relationship with that goal is reinforced. What Disney has done is to give the viewers explanations for how the brand relates to their lives in many ways.
Marketing Campaign: Oh my Disney
Marketing Tip: Disney's marketing strategy involves the collection of Disney TV, feature films, theme parks, merchandise, the stuff behind the scene and much more that establishes a bond with the target audience.
6. Embracing the Charisma of Celebrities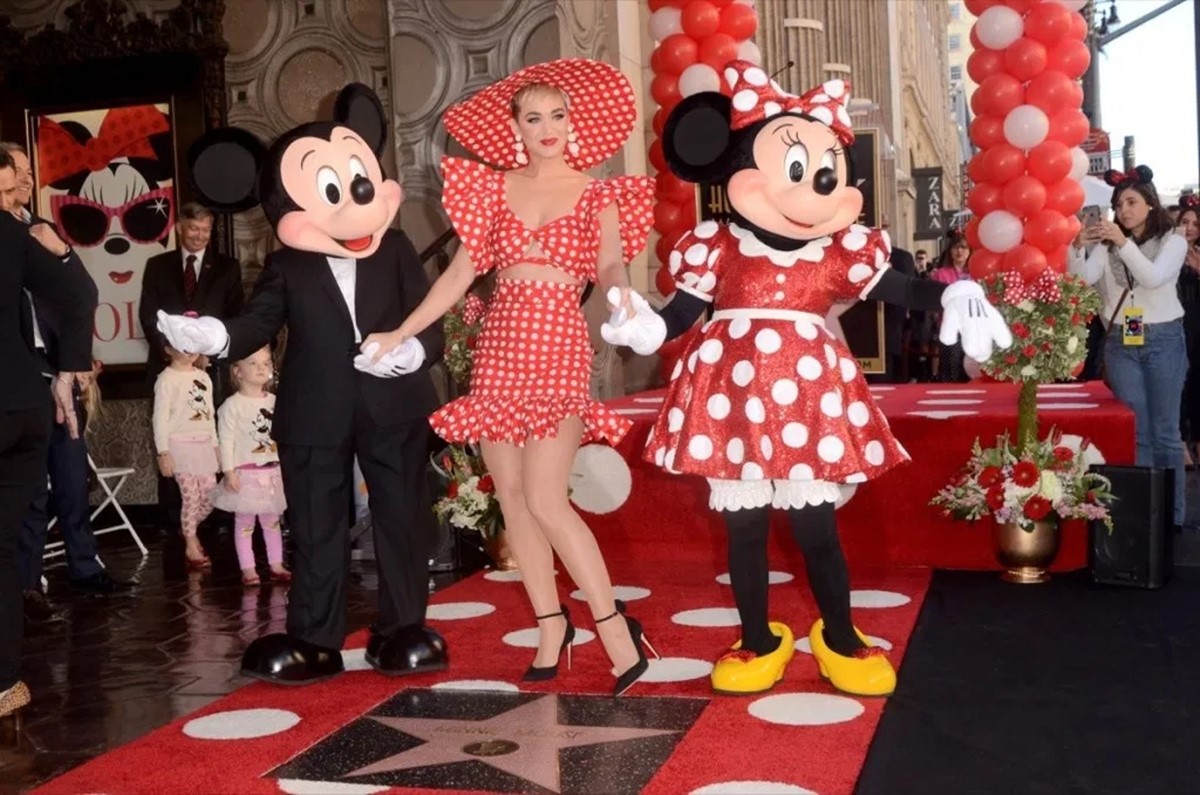 Disney is a big conglomerate, so it knows how to expand its customer base by cashing the celebrity customers who house their fans' hearts. It'll certainly help Disney attract more fans and followers from different interests.
Marketing Campaign: Disney Dream Portraits
Marketing Tip: Disney shows the photographs of Hollywood stars alongside with their animated characters, which then boosts up the fun among their fans and create relationships.
7. Getting More Profiles Data to Knock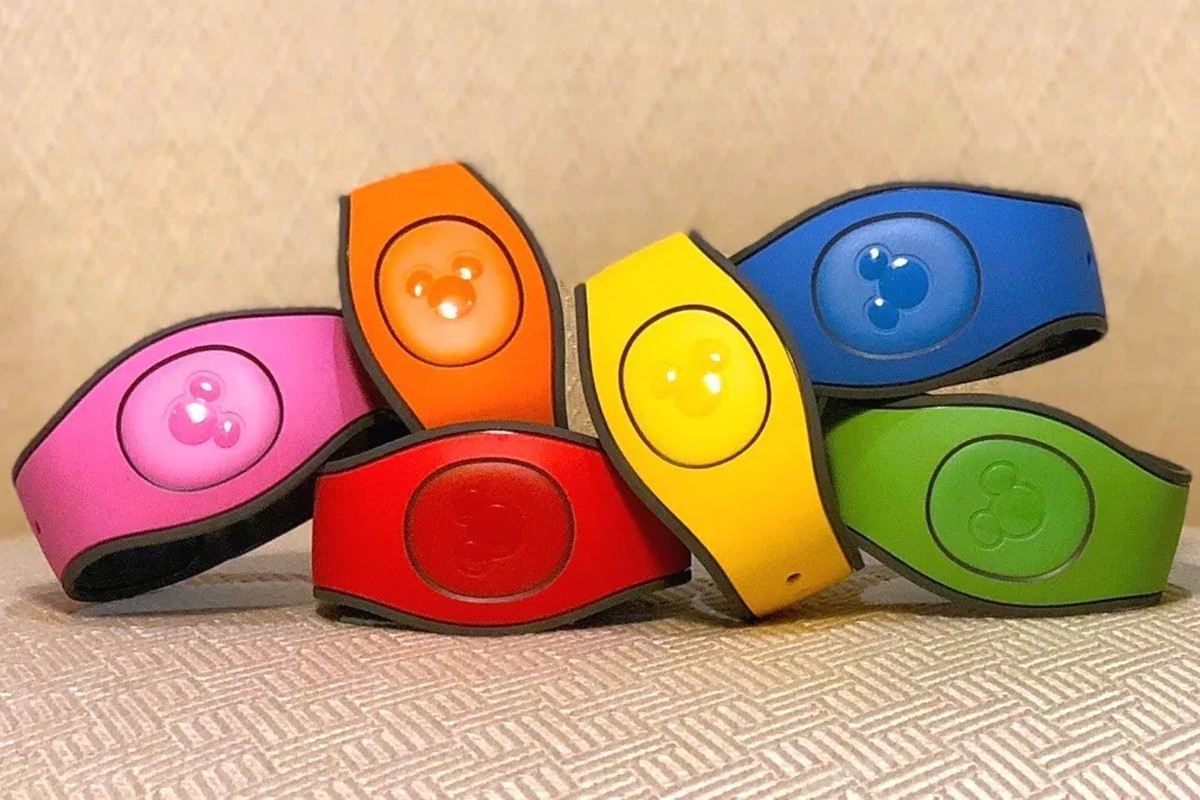 Disney has lots of theme parks, and it introduces the idea of Magic Bands that allows the company to get the details of their visitors, and it uses these pieces of information for their further marketing for forthcoming projects.
Marketing Campaign: Magic Bands
Marketing Tip: Using customers' data to spread awareness of brand products and projects.
8. Teasing with Merchandize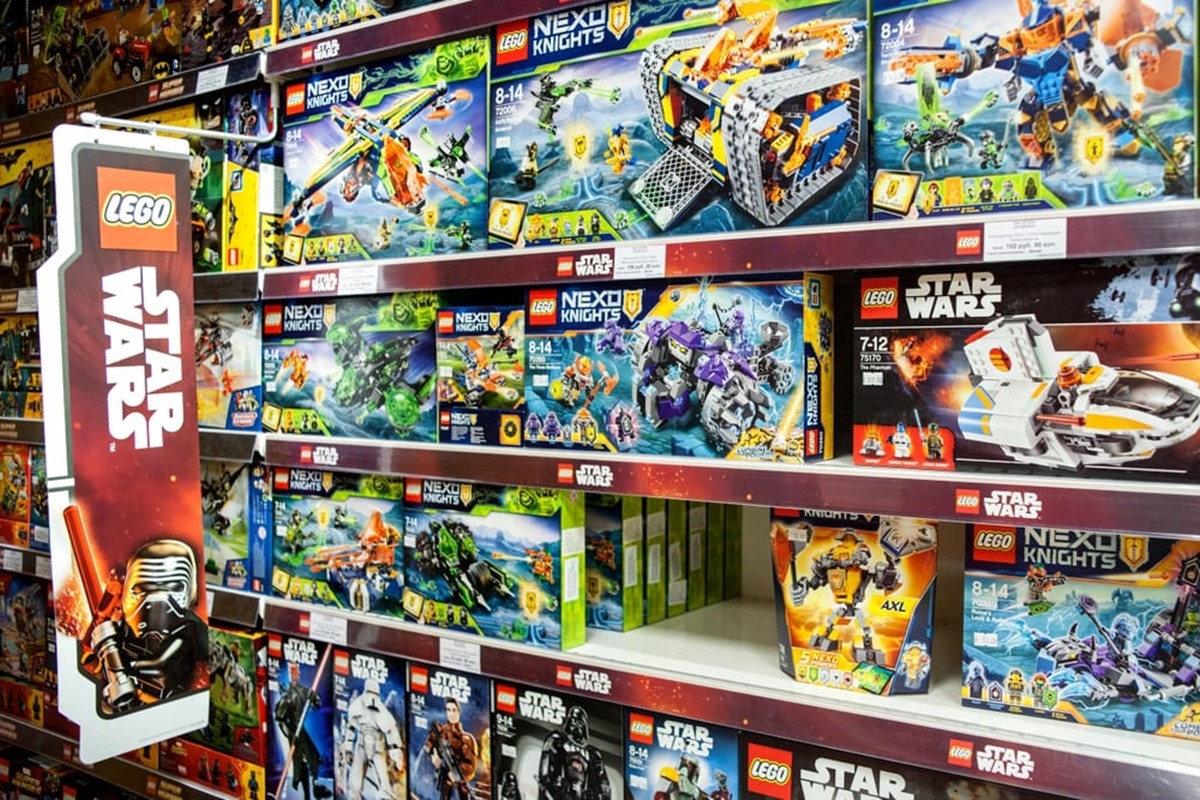 This has been the classic, but successful method. Teasing the audience with merchandise helps generate interest and curiosity of the coming film/tv series.
Marketing Campaign: Frozen and Other Films
Marketing Tip: Fuel the interest among the audience by offering merchandise of the characters from movies and use it as a marketing tool.
9. Social Media Warmth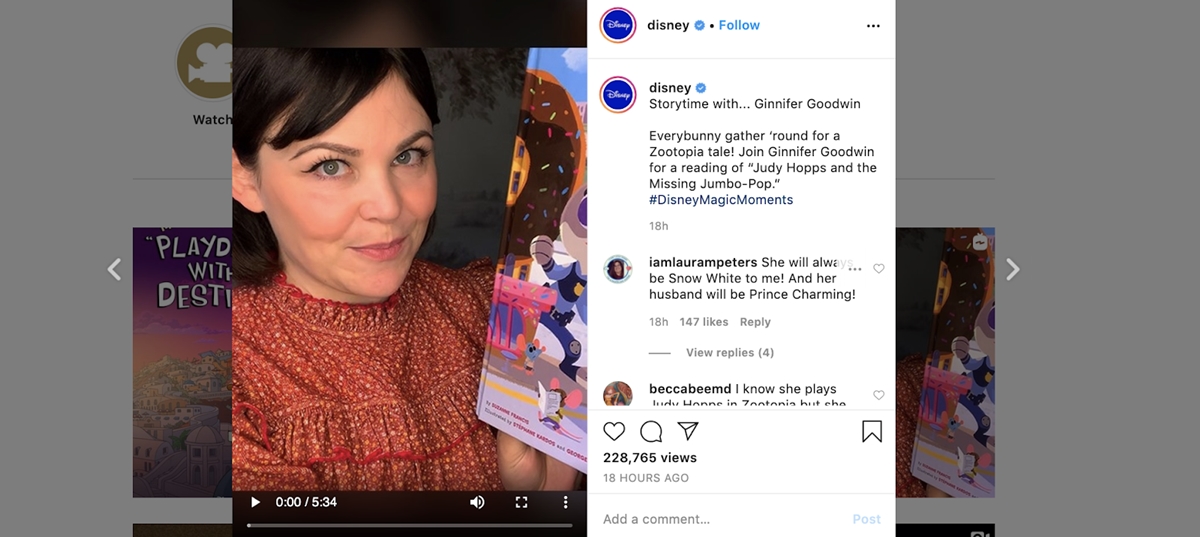 Social media platforms are effectively used by Disney to establish personal connections with its audience and customers. It publishes posts and responds to visitors telling about their experience in Disney Park. This approach allows Disney to get the right feedback and create better customer experience.
Marketing Tip: Interact with customers through social media to get feedback about products and services.
10. Brand Stories that Roots Different Generations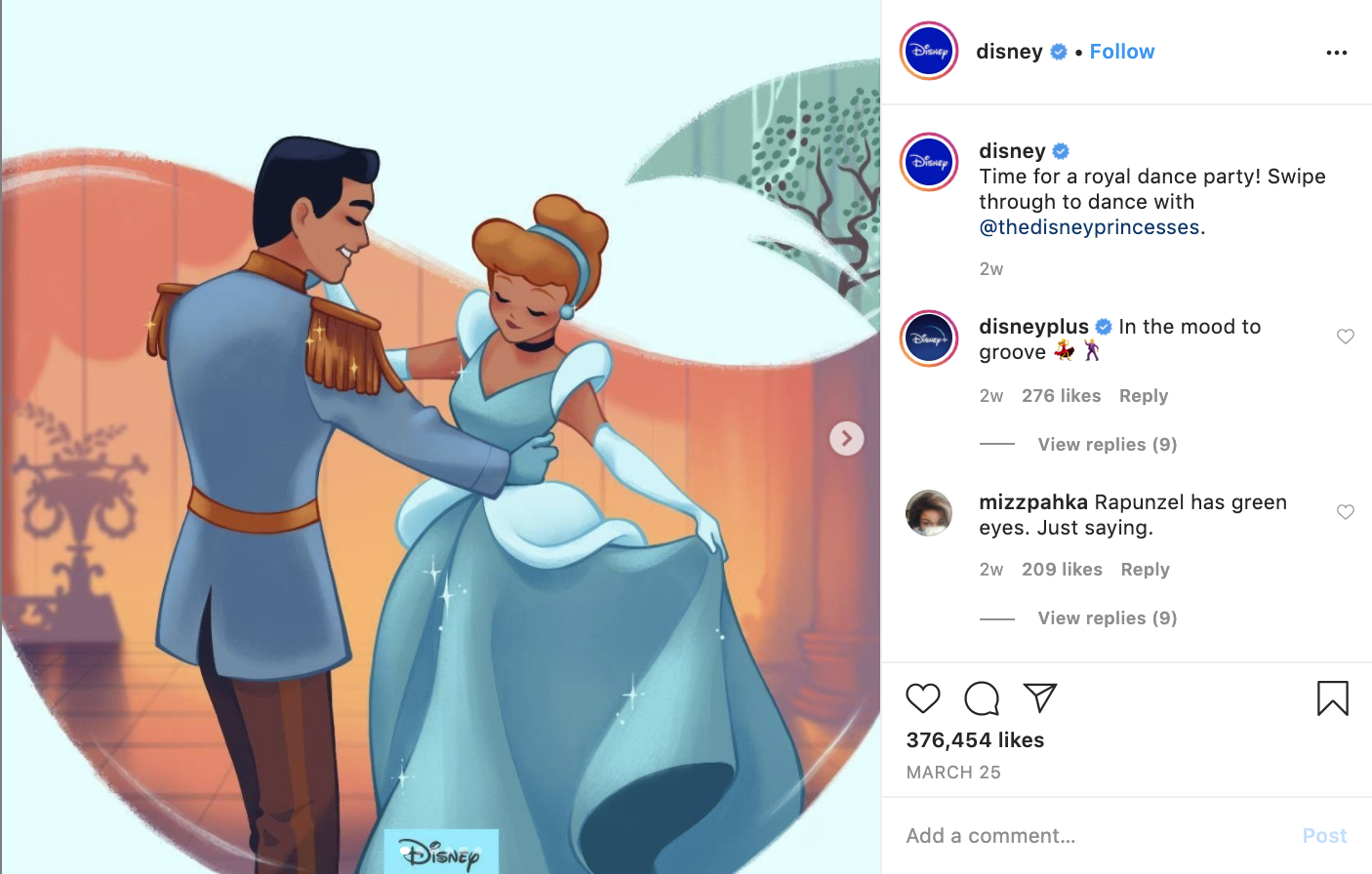 Disney knows very well how to make the best use of emotions and relationships in a positive manner. Generally, brands produce a product or service, and then build a story around it to sell it. However, Disney does the reverse trick by first creating a brand story, and then selling products that are built around it.
Marketing Campaigns: Most of Disney Feature Films and Television Series
Marketing Tip: Identify the story first, and then build a product around that story.
11. Marketing Products that are exciting to share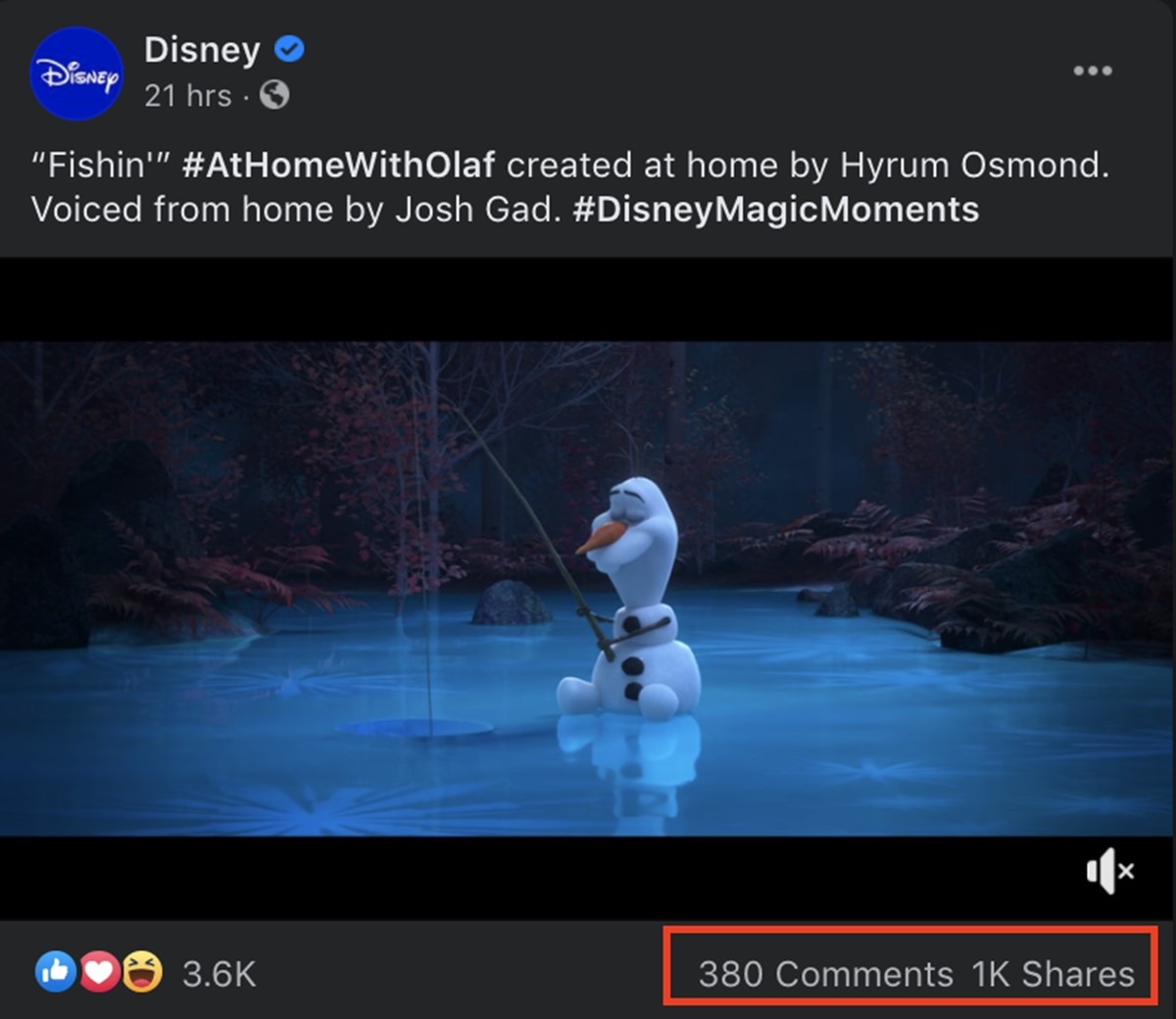 In today's social media era, getting viral is a very powerful way to reach a wide base of audience. Disney makes sure that its ads and marketing campaigns are exciting and make people want to share them. For instance, if you see a teaser of a feature film that you find interesting, you would want to share it for other people to see as well.
Marketing Campaign: Jungle Book and Other
Marketing Tip: Make marketing materials that people want to share and talk about.
Final words
So, I've gone through many lessons that you can pull out of Disney's powerful marketing strategy. If Disney can create an epic storyline, and then and then express it with correlating products and experiences, why don't you do the same for your brand and product?
Take some time and think about it. Your products are central characters. Your employees would live and work together to develop the storyline. Your advertising campaigns would be how you tell your story to the world. Everything about your company would be reviewed via the filter of your brand's epic story.
I'm not saying you need a movie to market your product. But what I am saying is every brand needs a story. Nike's story is about determination, drive and victory in the sports arena. UPS is a story about efficiency, and how they are obsessed with it. Coke's story is about fun and happiness, and how the brand spreads that emotion around the world.
It's truly inspiring to know that movie companies like Disney start with a story and then reverse engineer products out of that story. As marketers who sometimes find ourselves with a lack of compelling stories, we have to do the reverse like what Disney does: look at everything that our company is about today, and reverse engineer a good brand story around it. Maybe even remove some "characters" that no longer serve the purpose of moving our brand story forward. This kind of reverse engineering marketing is what the best advertising agencies do for their living. They develop stories for brands that rationalize all of the company's past behavior, because this is more than just advertising; it's everything a company believes, says, and does.
So, in the next brainstorming session of your marketing strategy, bring what you have learned from Disney on the table, and come up with something great!
New Posts
Stay in the know
Get special offers on the latest news from AVADA.