Brand Development Definition, Process and Successful Examples
As you can see, if there is no stable foundation, everything that was built will fall through and amount to nothing after all of your hard work. Speaking about a brand strategy, if you just simply list out some points of the things that you should do, then the business will not work as brands today will need both an elaborate understanding of some strategies as well as a specific outline for their strategies. So, building a brand is easy to do, but building a strong, successful brand is another different story that stands the test of time, people, and competitors as well.
What is more, branding is about emotional connection, which might take dedication and effort to achieve, and you need to understand the brand development process and how to do it successfully. Hence, you have to know and understand the right formula for your business. That's why I have this article today to help you learn about Definition, Process and Successful Examples of Brand development.
What exactly is brand development?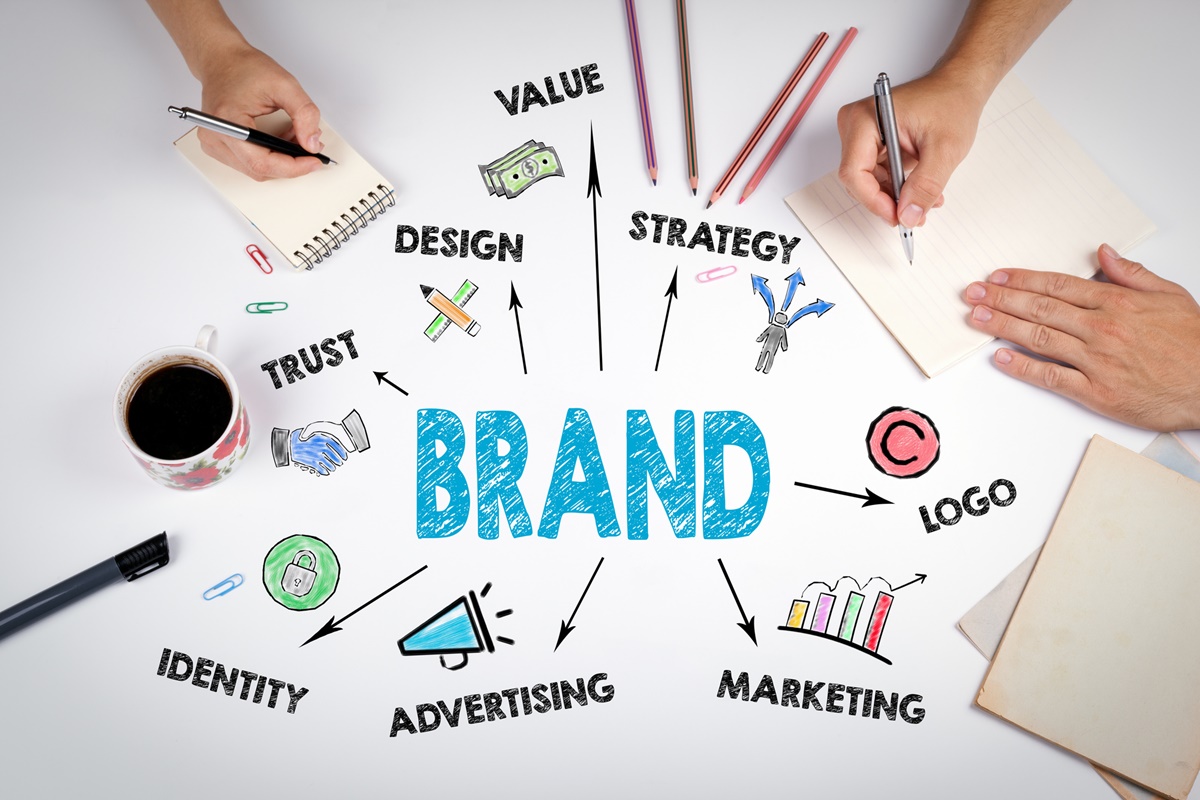 For someone who might not know, brand development is considered to be a continuous process that supports a brand in market growth. It is about maintaining the consistency among quality, value, distinctive marketing assets, and consumer trust of a brand. Brand development is like an ongoing process of serving consumers, and the company will show what they want the consumer to see. There is always the Brand perception in customers' mind and the market nowadays is full of competitions. So, it is important to make sure that your brand is not left behind in delivering the promises that it makes to its respective consumers.
Is there a difference between brand development and Branding?
Yes, brand development and branding are different from each other. You can understand Brand development is like the concept, which is about learning about a brand's unique traits and the progress of communications for those ones. Meanwhile, branding is like the execution, which is about the tangible application of that positioning or distinction in every communication method you use to promote your marketing materials. They are different, but both are very crucial.
Questions to ask before processing brand development

Overall, there are seven questions that every marketer should ask before processing their brand execution:
1. What makes your brand unique?
First is about understanding the different elements that can make your brand become a unique one for you to highlight your features and draw the customers' attention to choose your service over the competition.
2. Is your brand a lifestyle?
You need to know about whether your brand is suitable for your customers' lives or not and which ways to make it be. If you can understanding your brand as a lifestyle, then you will be more likely to obtain more customers in different sections of their consumer journey.
3. Why does your brand exist?
Then, when you ask yourself this question, you should think about the ability to brand down to a single purpose or the customer's problem that needs to be solved and take advantage of that element to focus on your marketing.
4. Who are you talking to?
It is important to determine the ones that you aim your message so that you can find the best way to emotionally connect with them.
5. How do you talk to them?
Next, you should ask about the way how your brand communicates including everything about the way you use social media to what you put in your marketing messages. If you can answer this question, then you can get the outward expression of your brand's purpose, which can impress the customers to know about your brand.
6. Where are your time and money best invested?
Ask yourself this question, then you should list all the marketing channels that you think are suitable for you. This should be done based on the location of your audience and the way that they think is best to connect with you.
7. What is your brand story?
The last question is about the story of your brand since the very first day you start in marketing. You must make sure that you can tell a story from the start to the end so that you can show how you and your whole brand can change and the possibility to change something for the consumer in the future as well.
You Might Also Like:
Brand development process
What is the brand development process?
Brand development process is a part of the larger marketing plan for the company. The process is demanding, at the same time, essential. Then, brand development process does not necessarily need millions of dollars to develop your brand, if you spend a lot of effort, the work will being paid off.
Determine your business's position in the industry
Almost everything can be branded, it can be the most popular thing like a person, a company, a product or a service. So, it is your mission to define the position of your business in the industry, which is a crucial part of the branding process, then determine what you think is promising with your brand, your story, as well as your elements and style. It might be overwhelmed for completing this process, you might need the help of a marketing team to make it succeed.
Research target customers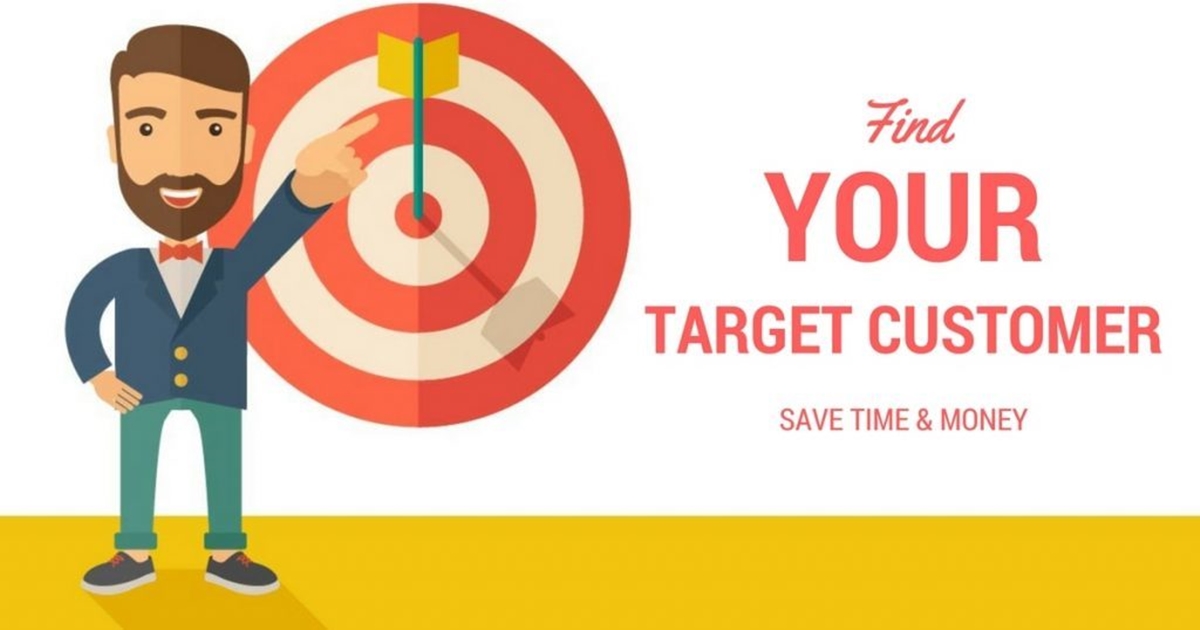 Researching the target market is also an essential method to effectively run the brand development. Some startups might overlook this step as they think they can understand the needs and wants of their audience. However, when it comes to professional market research, then they can finally define the actual important insights into who the target is, what they like or dislike, what their challenges are, and the way to can help them as well.
Create your name, tagline and logo
It is also a worth trying part of brand development when you create your company a name, a tagline, and a logo. This is not required but recommended. Your name, logo, and tagline are not your brand, but a part of your brand identity. You must find a way to make it real to become the ways to communicate or symbolize your brand. If you want to change another one, the new logo and tagline might support your brand position better, and it is not the thing that you should do without careful thought. You can ask the marketing team for help in defining the name, tagline and logo to resonate with your audience.
Create content to promote your business
Content marketing is specifically the must-have thing for professional services firms in the Internet age. It can fulfill the task as other traditional marketing does, but it can run things more efficiently. You should put valuable educational content into appeal audience, nurture, and qualify prospects.
Remember that you should focus on both reputation and visibility. If you just focus on enhancing visibility alone, then your business will become rarely successful. So, traditional "awareness-building" advertising or sponsorships can sometimes get disappointing results. At the same time, if you have your content marketing increase both visibility and reputation, then it would be absolutely a perfect way to make your brand become relevant to your target audiences on the whole.
Tracking and make adjustments
This is the final step of the brand development process, at the same time, possibly the most important one. As you can see, a solid strategy is initially generated and started with all the good intentions for a brand and its results. When it comes to reality, people might get busy with the client work as well as the brand development tasks, and we need tracking as a tool to keep everything on the right track.
Both the implementation of the plan and the results should be tracked. You should ask yourself some questions, like Did the strategy get implemented as it was planned? What happened with the objective measures? Are there any new leads, employee applications, and partnering chances were generated? Them, if you can nail these questions well, then tracking and its entire process will help you ensure that you can make the right adjustments at the right time.
Bonus Tips and Strategies
Create a mission statement
First of all, you need to create your mission statement as a list of your business's core strengths. Ask yourself some questions like, why was the business started to begin with? What problem did the founder have to solve? As a result, you will be able to determine the values, benefits, and quality all at once.
It is not necessary to present your mission statement to the public to be impactful. Just one internal guiding light can still offer the vision and inspiration for your employees to know exactly the things that their company is fighting for and how their work should reflect it on a daily basis.
Personalize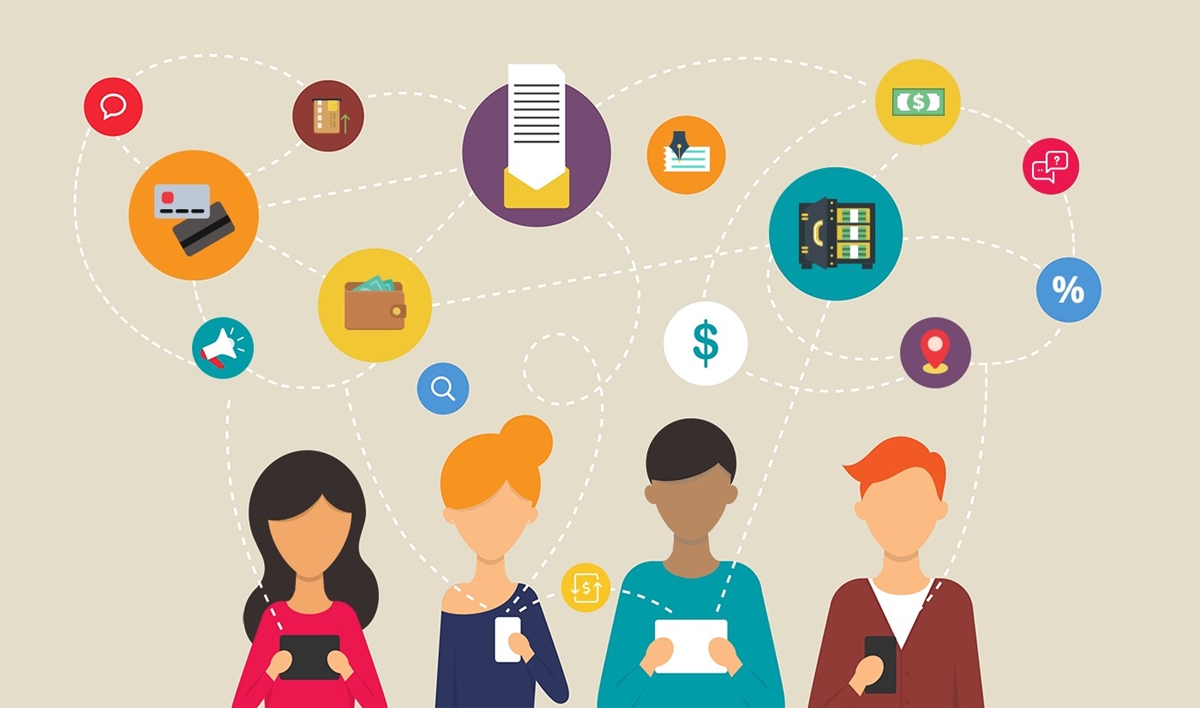 You should personalize as much as you can as the consumers want to see their products and businesses get improved in the way they speak to them. So, it means you should focus on knowing about your target audience's pain points, getting on social media, utilizing their first name in emails, and many more. Just try to find out the tone of voice that your customers most appreciate instead of using the robotic language, over-enthusiasm, and baby talking because it makes them feel inauthentic.
Build out your brand
It's time to start building your brand as you have done determining the foundation of your brand and what it stands for. Specifically, you need to generate your own style guide, deciding the personality of your brand as well as formulating your brand's strategy.
Be careful while doing this because you have your brand represents the feeling that your ads evoke, the type of people that work for you, as well as the friendliness of your support team, the voice, the visuals, business's values are all so important. So if you take care of this step of the brand-building process from the very first start, then you will own the life and depth that are needed to strengthen your business's image.
Brand consistency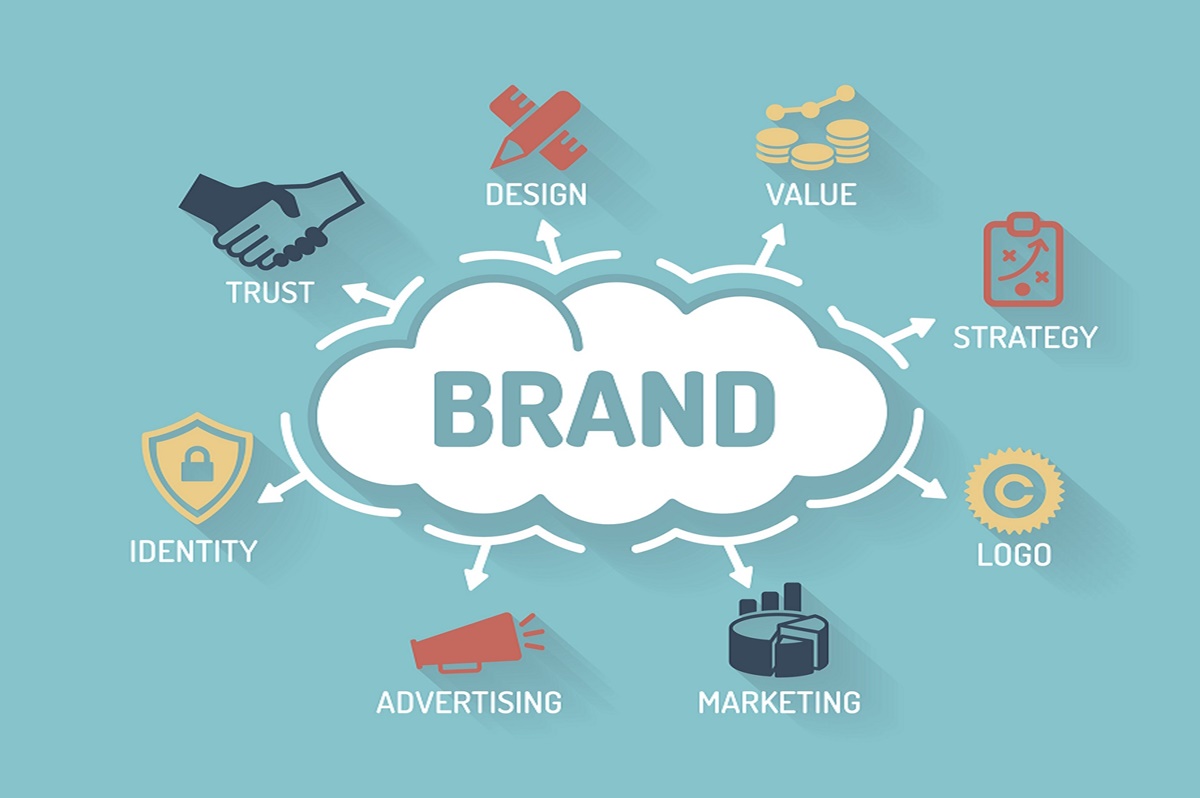 Consistency is also an important point because it helps you to avoid talking about things that don't relate to or improve your brand. The value here is in having a well-thought-out statement that all your marketing team all agreed on.
For example, when you want to add a new photo to your main business page, then ask yourself some questions like: What does it mean for your company? Does it all fit with your message, or was it just something funny that might confuse your audience? So, in order to give your brand a platform to stand on, then you should make sure that you have the cohesive messages because the consistency is what can contribute to brand recognition for you.
Emotion
As customers are not always rational, so given them the opportunity to feel like they're part of a larger group is something that you should all try. When they feel the need for love, affection, and being part of your groups, then they will feel a way to connect with your customers on a deeper, more emotional level. Ask yourself some questions like, can you bring them the peace of mind feel or can you turn them into a part of the family? Try to utilize the emotional triggers best to strengthen your relationship as well as loyalty among you and our customers.
Flexibility
This world is changing fast day by day and marketers should remain flexible to stay relevant, at the same time, help you become more creative in running your campaigns.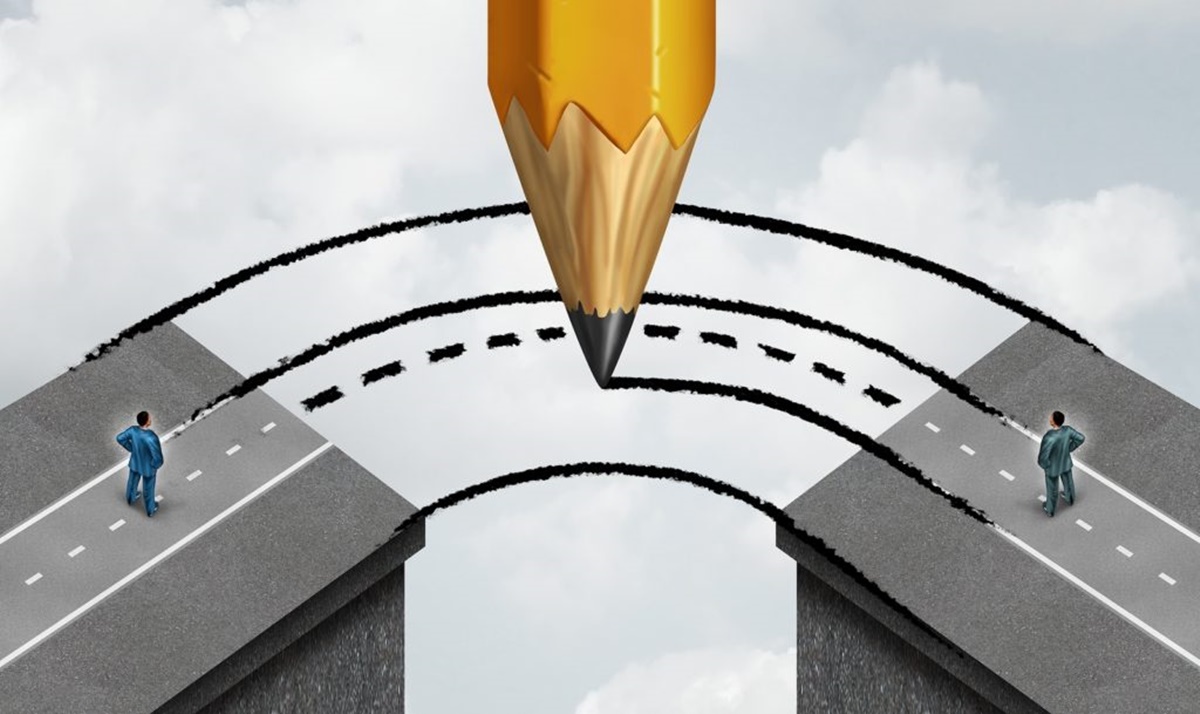 The purpose of consistency is for setting the standard for your brand. Meanwhile, the flexibility here can help you in making adjustments to build interest and determine your approach in your competition. More specifically, you will need consistency for an effective identity program to be identifiable. However, if you have enough variation, then you will be able to keep things fresh and human.
So, just feel free to take the opportunity to engage your followers in fresh, new ways. Try to think about making use of some out-of-the-box partnerships of your brand, or highlighting some unique attributes to connect with new customers more.
Employee Involvement
As you can see, consistency is a great way of forming brand recognition, then a style guide is what you need to fulfill a cohesive digital experience. So, it is essential for your employees to get involved in the way to get connection with customers and represent the brand. For example, the Zappos employees were kept the focus on its core values and helping other companies build the same approach. As a result, the Zappos company was famous for building a strong reputation for solid, helpful, and human customer service.
Examples of companies who used brand development to success
Molekule
The first example is about Molekule, which seems to be a great example of a brand that understands modern marketing.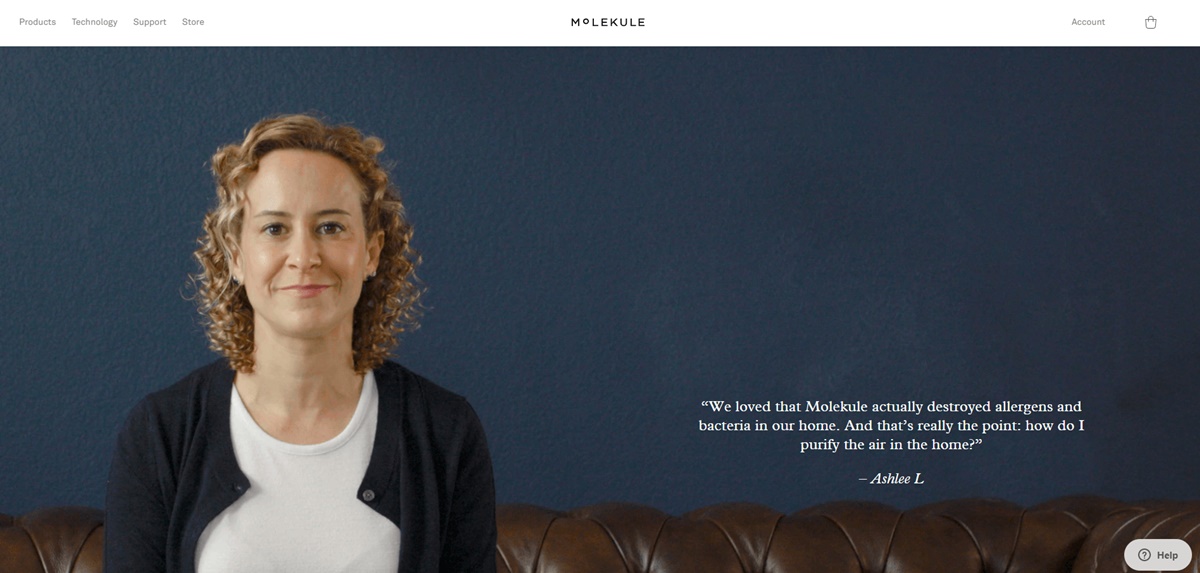 The first section on the website has testimonial quotes from users and three testimonial videos around three customer pain points: asthma and allergies, mold allergies and multi chemical sensitivity. There are three accompanying case studies that determine three segments from real customers who experienced that use different Molekule products. Users know about other people that might suffer from these issues and get the chance to share their story of how it made a difference. Molekule leads with emotion first in a clever way that begins with testimonials first makes sense for a new product in a competitive market.
Dia
The Dia & Co brand that has a great tagline like "Clothes you'll love from stylists who really listen". With this sentence, the brand can hit hardly at both the gain and the pain point and attracts users to make a decision to continue or click away. Then, the mind of them will have to resolve these questions which are:
Am I a plus-size woman?
Am I interested in clothing chosen by stylists?
Will I be forced to work with salespeople who don't understand my body type?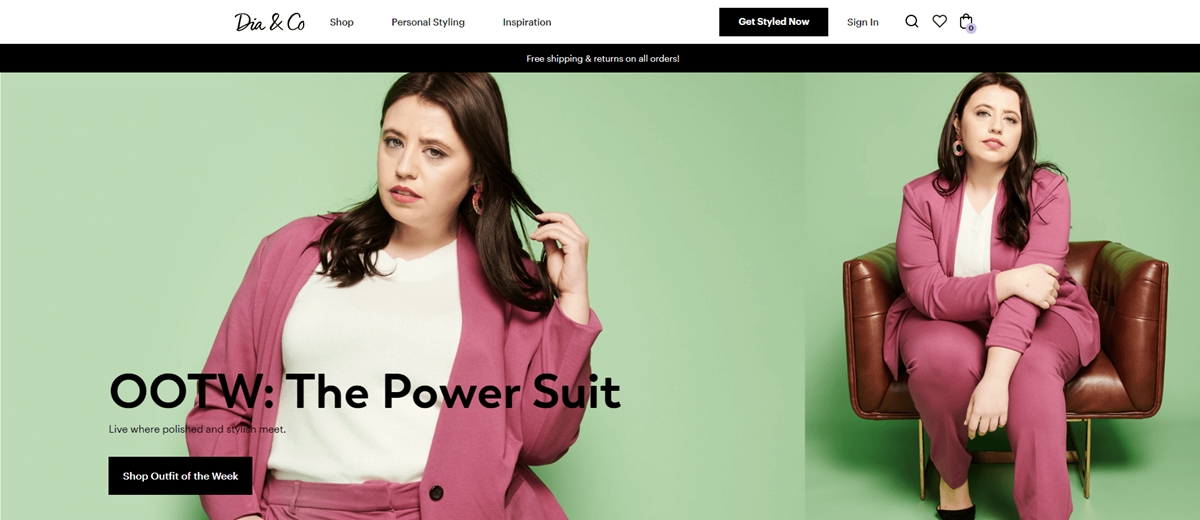 If you have your target users asking themselves these questions, then you will get the "Yes" to all three.
Ubiome
Instead of user-centric language and story, the home page of Ubiome primarily concentrates on the company, which speaks for what they do, their vision, how it works, the way they did it as well as the discussion for places where the company was featured. However, this way might not make users feel connected to the product. When you find go halfway down a secondary page, then you will find this information buried in the body copy, like:
"Unlike carrier screening tests, which look at the health risks for a baby, the Fertilome test reveals genetic risk factors related to reproductive conditions that may affect a woman's ability to conceive."
Some customers now can have the answers for what's in it for them as this sentence should be refined into one powerful statement on top of the website instead of being located on the ending page. There are some other statements that focus on the important accomplishments that Ubiome had, like "Fast Company recognizes Celmatix — Named one of the world's 50 most innovative companies". However, this way can not make people understand what the brand is about and what the brand can help you.
The three slides are more likely to be missed for the first time as these change so fast. However, since Ubiome noticed these problems, the brand has updated their home page now as well as incorporated a number of new things to make their website more informative and friendlier.
Zume Pizza
There is an interesting problem from Zume Pizza as it tries to balance the volume transactions for returning customers with proper messaging for new customers. There are many daily offers lead by the company. However, this makes them look like every other pizza website, which is considered to be not emotional enough.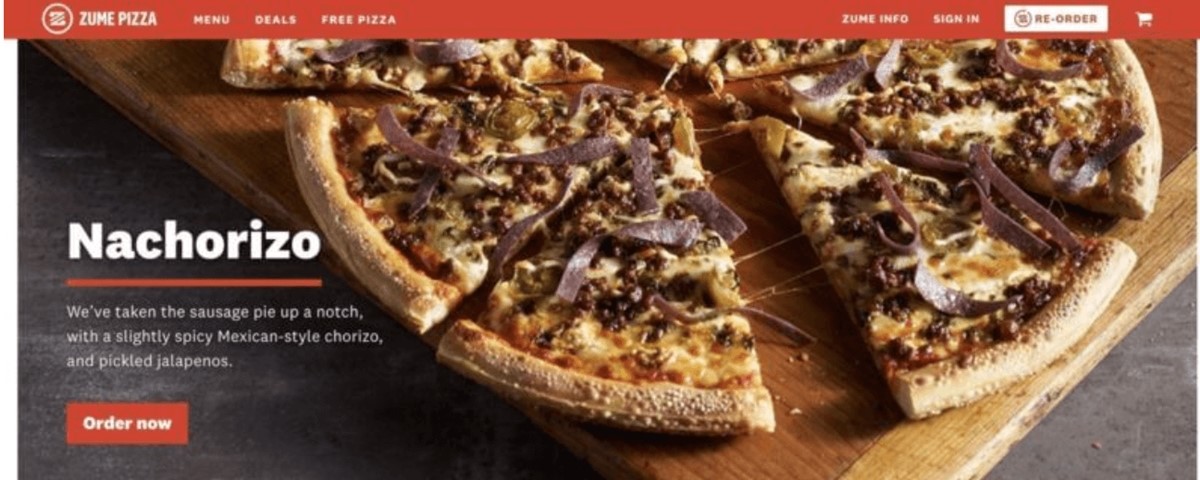 Then if you scroll down to learn more, there will be solid and attractive value propositions that say: "Fresh, local ingredients." , or a thoughtful one with "Sustainable packaging.", or "Automation done right" as well. In a high-volume eCommerce flow, it is hard to find those brand vs response tradeoffs, a conversation with all shareholders involved will be the thing that helps. After that, the conversation needs to be crafted and probably visualized in a way that contains both agendas in proper balance.
Conclusion
On the whole, researching and understanding your customers is must-have actions that you should have for your brand. Also, you need to know about what your brand stands for, and what the story is to generate proper marketing techniques before executing marketing campaigns. All of those elements are the things in a Brand development process that I want you to know today. This is easy and complex at the same time. It might take your time from the beginning, and believe me, when you actually invest in it, you will have a much more successful marketing strategy.
If there is any information that you need to know more, feel free to let us know. Helping you to enhance your eCommerce business's quality is our pleasure!
New Posts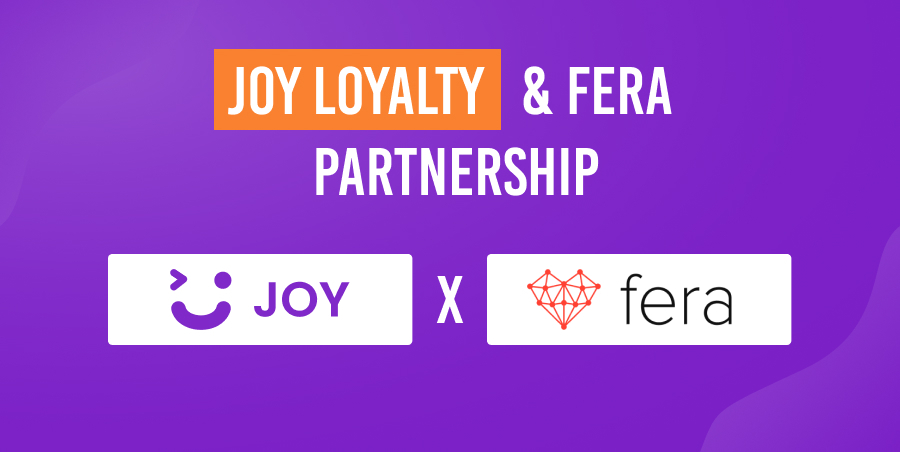 Subscribe
Stay in the know
Get special offers on the latest news from AVADA.
40k
subscribers has been joined!
Earn $10 in reward now!