Top 11 Awesome Free Shopify Business Name Generators
The name your brand is a moniker to a great online business. It is the first thing customers would remember while representing the heart and soul of the company itself.
But it is challenging to come up with catchy and meaningful names, especially to stand out in the sea of brands all over the world like on Shopify.
Exclusive Offer: Get Shopify 93 days for just $3 + The Online Store Starter Kit
Start a 3-day free trial, then get Shopify 3 months for $1/month plus the premium package designed especially for new Shopify merchants!
Start Free Trial
That is why we bring you the top 11 awesome free Shopify business name generators that can help you brainstorm your most perfect option. Let's see what they are!
1. Shopify's business name generator
Shopify's business name generator is the free tool provided by Shopify. Through the site, you can generate your own business names and check domain availability, as well.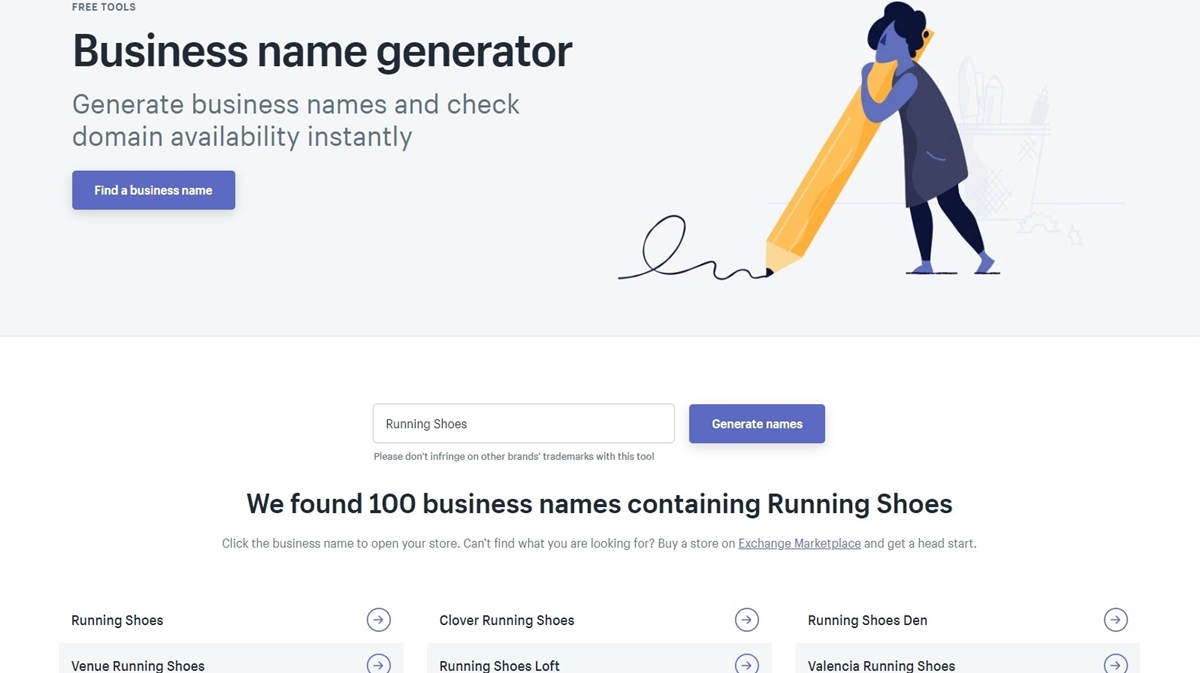 When you enter a keyword, the tool will automatically generate a list of potential names. Through a quick search, we can see some up-and-coming names for our fake store.
It is quick, creative, and a perfect tool to have your business's inspirational name. One hundred results is a good number to start with.
2. Anadea - Free and Simple Business Name Generator
Anadea is a custom software development company, and that is why they make a name for themselves by creating other names for free.
On the site, the tool is promised to generate creative names for brands, websites, and apps. So we continue testing with the keyword "running shoes" for our fake store.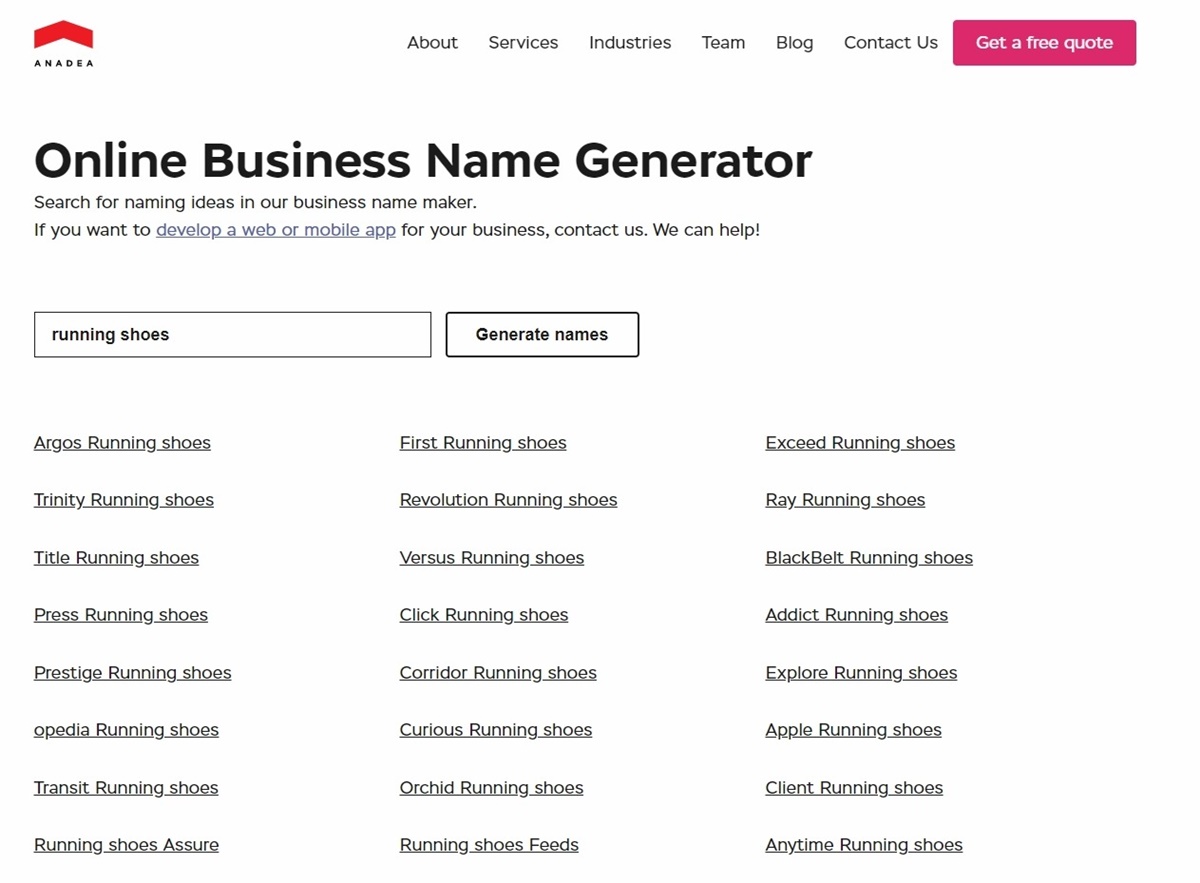 The tool also generates 100 names instantly, with some really promising names! Maybe except for "Apple" or "Client". However, the site is great to find a cool name for your business quickly.
And if you need more services for software, they can help too since that is their expertise.
3. Namelix's Business Name Generator

Namelix is a handy site that generates your business name and logo ideas. From the keyword you entered, the tool can generate names with logo options for easy visualization.

Got to say we are pretty impressive to receive so many cool options. You can also check if the domain is for sale or note.
It is a good feeling to see all the name ideas in design, so you can even take a step ahead and make a brand identity for your business.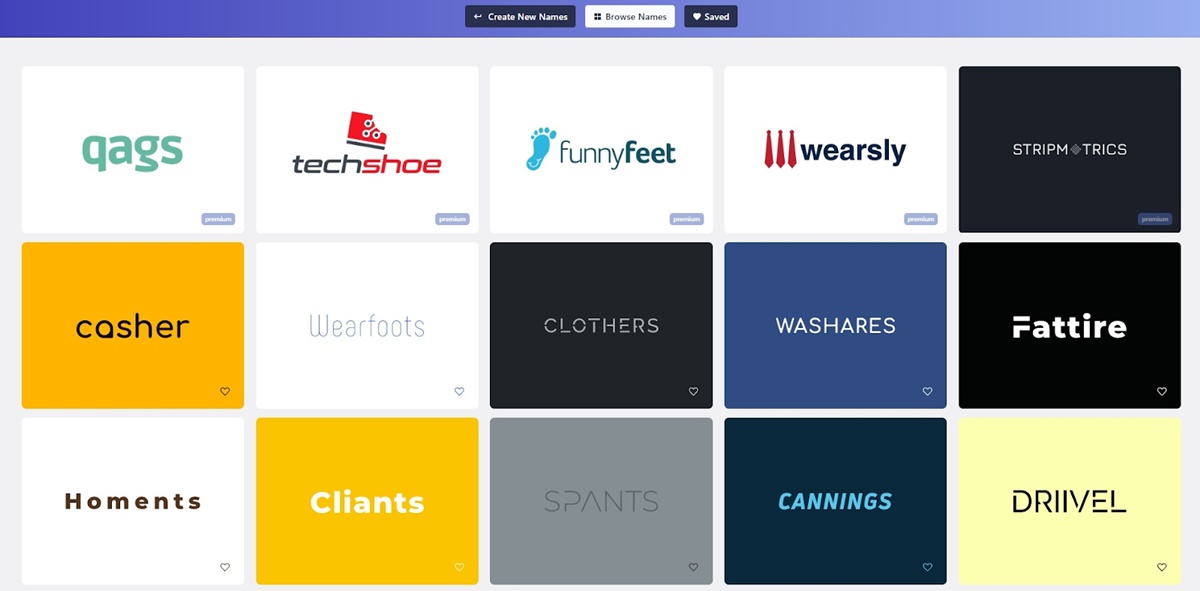 We kept using the keyword "running shoes" as an example, but you actually can insert many keywords like "Nike," "trainer," "durable" to get closer ideas.
4. The Wordlab Business Name Generator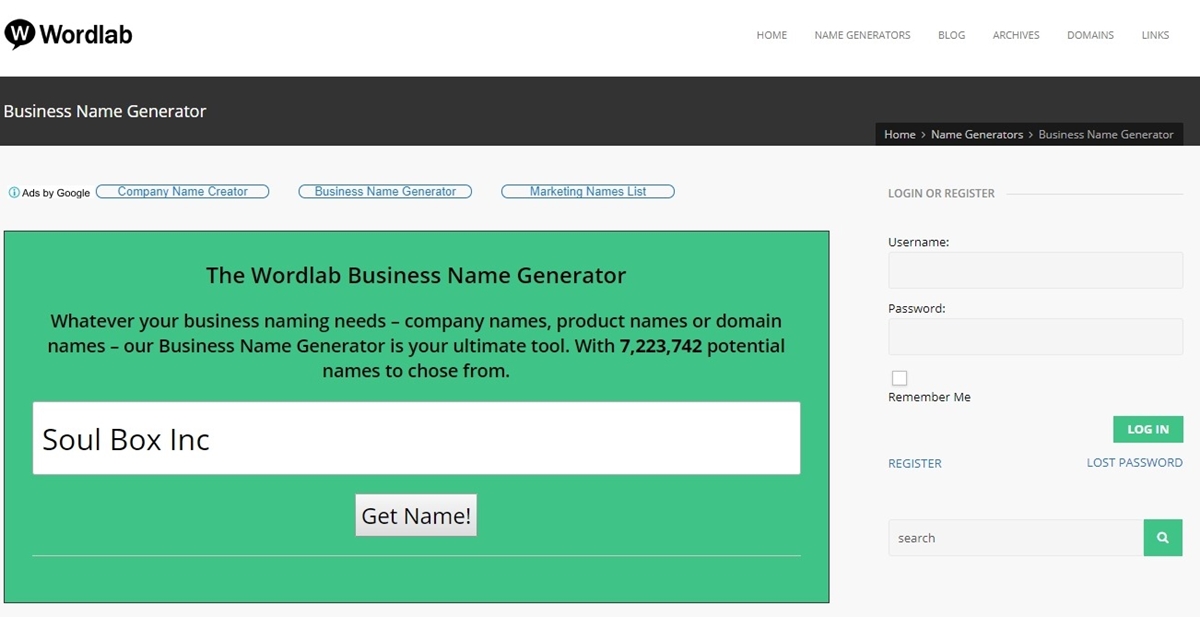 If you are not sure what you want, then a big number of names can help for some inspiration. And 7.2 million potential names from Wordlab Business Name Generator sounds big enough.
The tool generates a random name from the list for you to choose, and Wordlab actually offers a bunch of other name generators that you can check out.
If you want some human council, just sign up for a free account and join the forum to get help. It is very convenient since they put it right next to the search box.
5. NameStation - Domain Name Generators
Know that guy in class who is really into competitions? That is NameStation, the tool that can give name ideas based on keyword and your search criteria.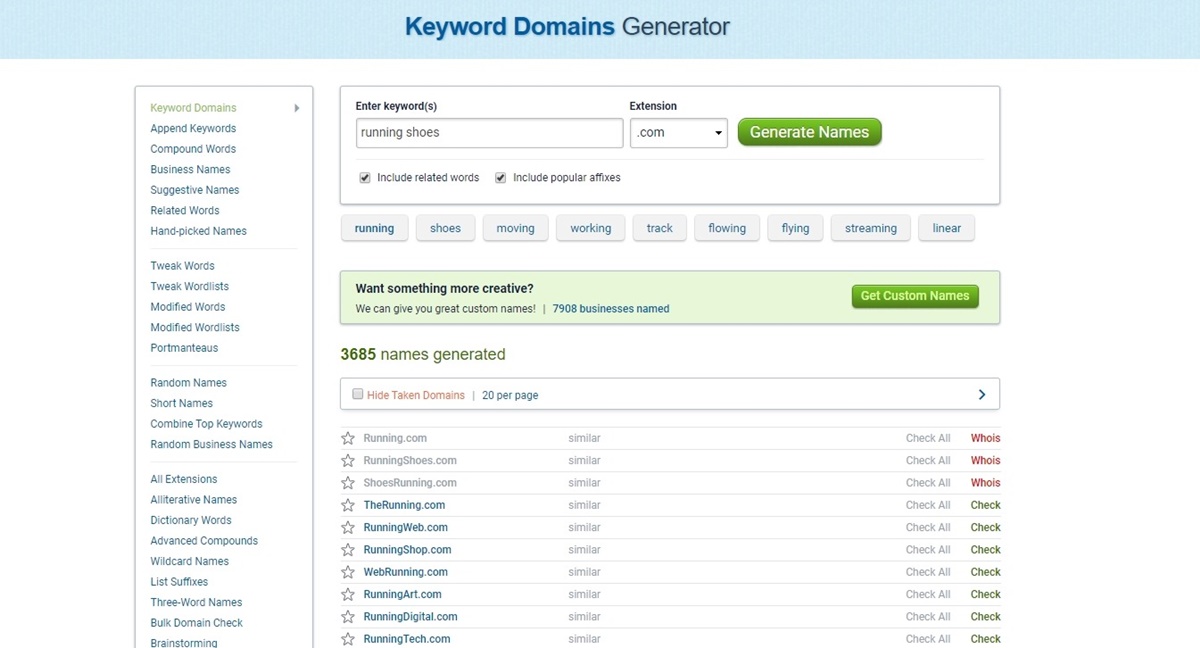 So we entered the keyword "running shoes" and received about over 3k ideas, which is pretty good. There are many filters on the left bar as well to choose easier.
What is special about NameStation is that you can hold a contest and hire their community of naming experts to help. Not a free option, but creative with a human touch for sure.
6. Oberlo - Generate business names instantly
As an app specifically made for Shopify, Oberlo also made a free business name generator so you can find a name for your project or business.
Just enter a word that you want to have in the brand's name, and the tool will spawn a list of variations to choose from.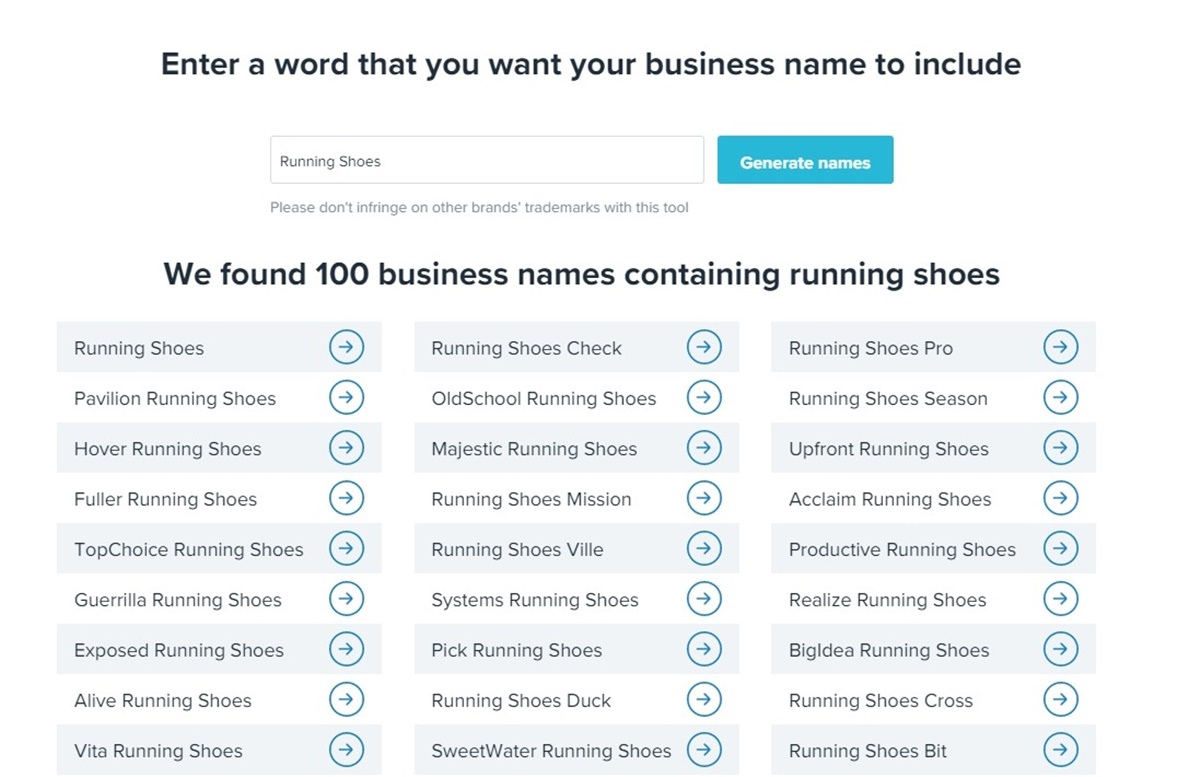 Much like Shopify, the tool generates 100 names per generation. These are still more than enough to choose a new name for your business. "Running Shoe Duck" really made us giggle.
7. Business Name Generator

In association with GoDaddy, Business Name Generator is a free site that can provide business names based on keywords in a second. And you can check the availability of each domain as well.
GoDaddy is the largest site in purchasing domains, so the process of owning one can really speed up as soon as you see something you like.
There are some filters for you to play with, but having more than 3k results to look at, we are sure you can find some suitable names for your business.
8. Dot-o-mator - Create domain name suggestions
This is a bit different since, with Dot-o-mator, you won't enter just one but two keywords for beginning and endings of the name. This way, you can see what vibe your domain is expressing.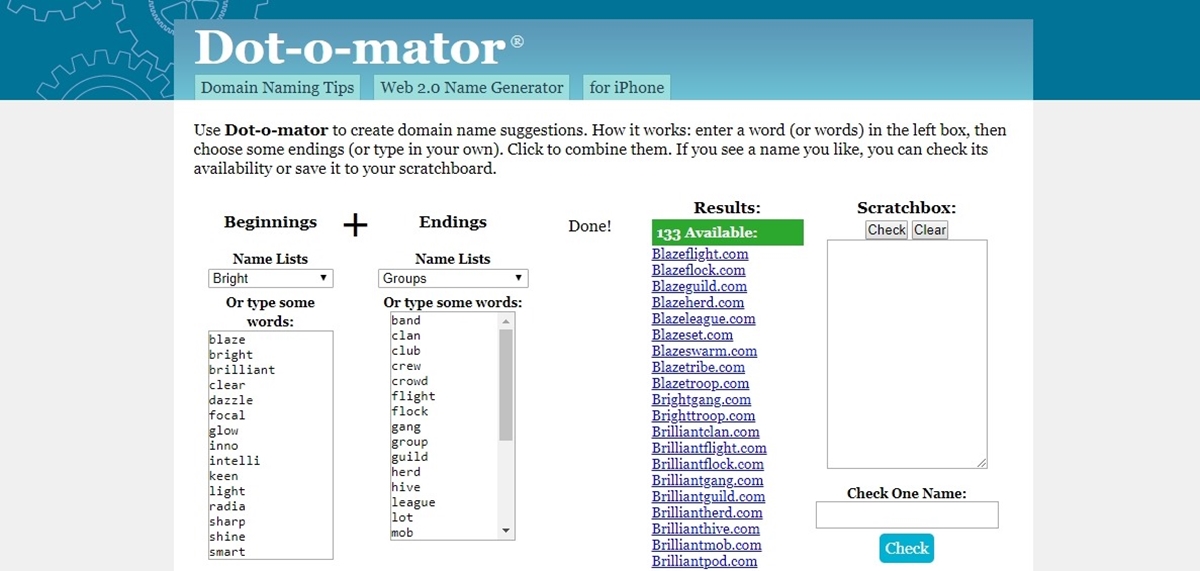 The beginning has categories like Agile, Colorful, Online, while the ending has Animals, Space, or Boats. Then you have a list that fits each option.
Once you see something you like, you can save it to the "Scratchbox" and keep on browsing.
9. Bustaname - Brandable domain generator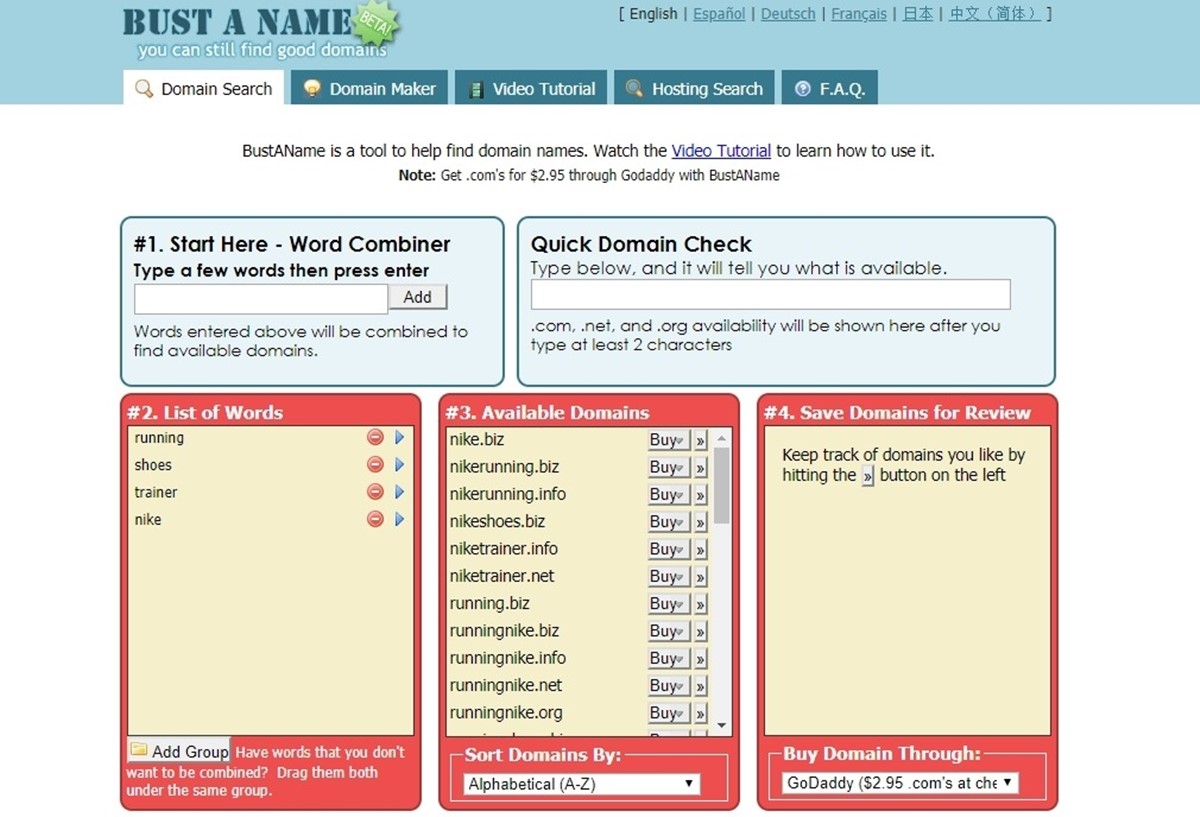 Bustaname lets you search for available names with combinations of keywords. Just enter some words and you will receive a list of several business name ideas.
Available domains are shown as wells so you can buy your expected name easier. The design is somewhat out of date, but we love the filter with many options.
10. Naming.net - FREE Online Naming
Simple configuration is good for someone, but advanced features maybe for others. And that is what Naming.net is for.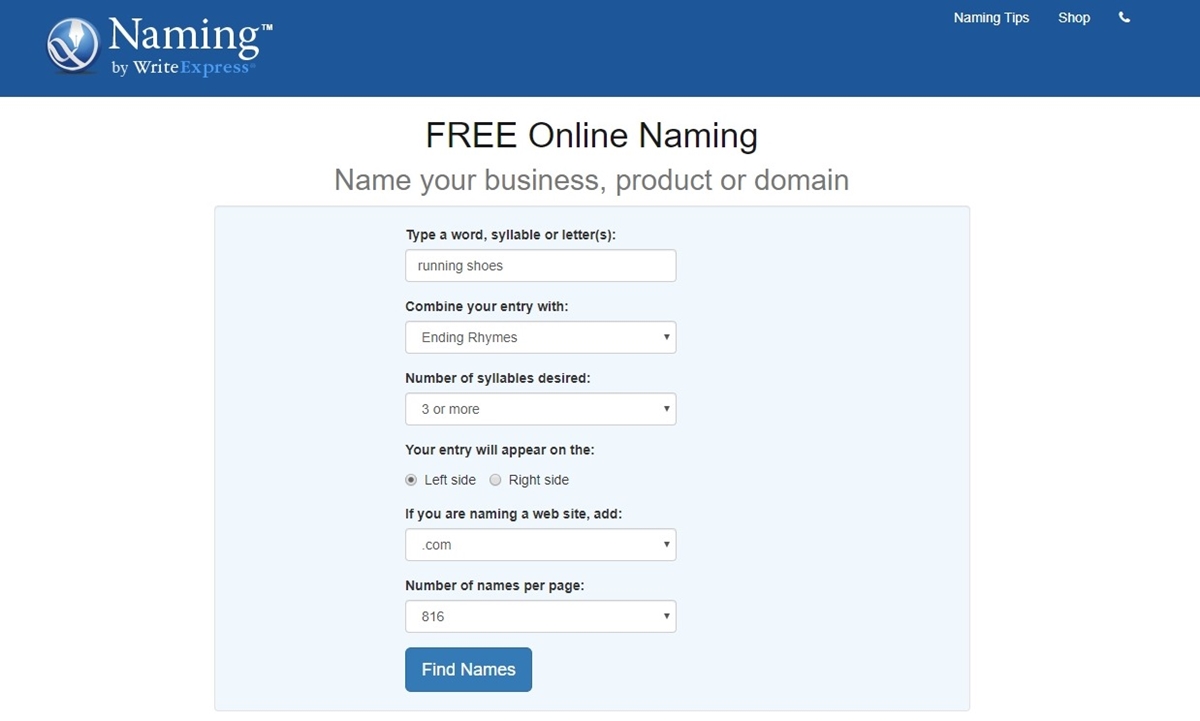 You can enter the root word, expected combinations, numbers of syllables, even the number of names of each result page.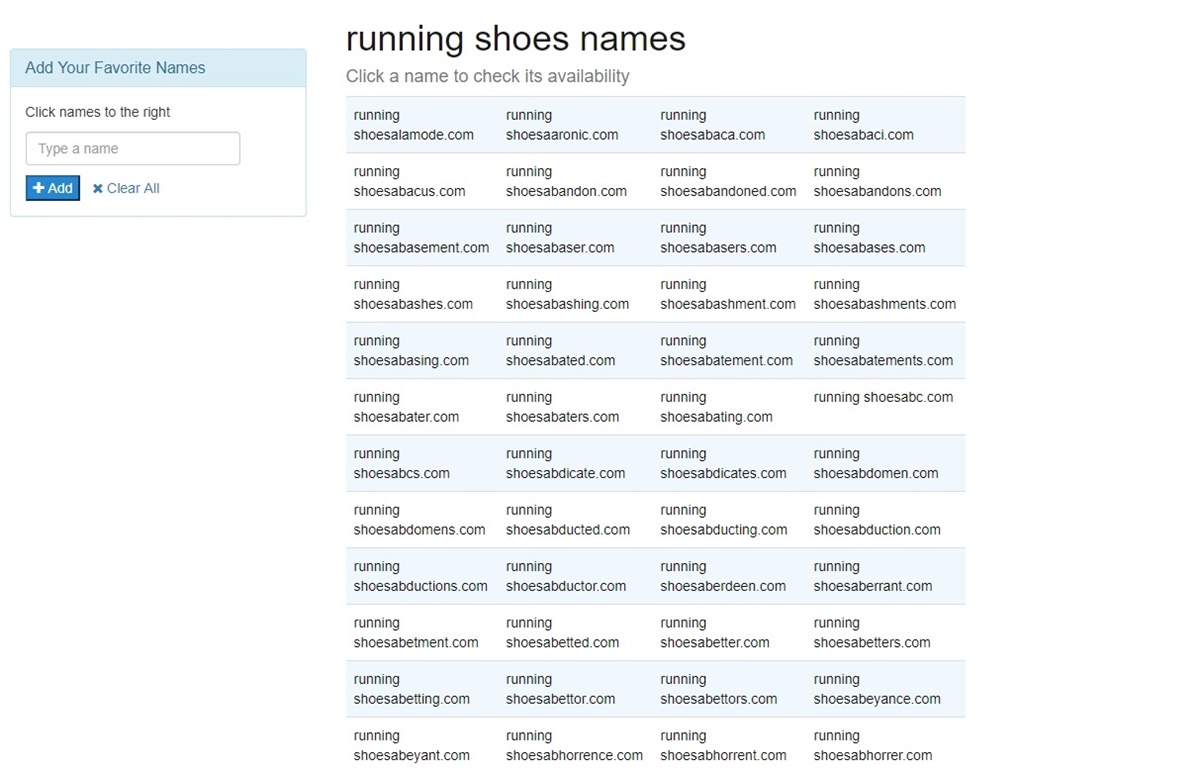 If you would like to add rhymes, Latin or Greek roots, and other variations, the options are also available.
11. Domain Hole - Generate your business name ideas
Last but definitely not least, Domain Hole offers a package of naming tools for you to generate your business name ideas.
There are even more toys for you to try out on the site, it is sure a fun ride while finding your business's name.
Some tips on naming your business
Although you may have thousands of options, the choice still remains only one. So we have put some tips for your consideration process to make it easier.
Keep your name short
Your customers shouldn't need to catch a breath while saying your brand name. Most of the famous brand names are short and memorable, like Netflix, Apple, Nike.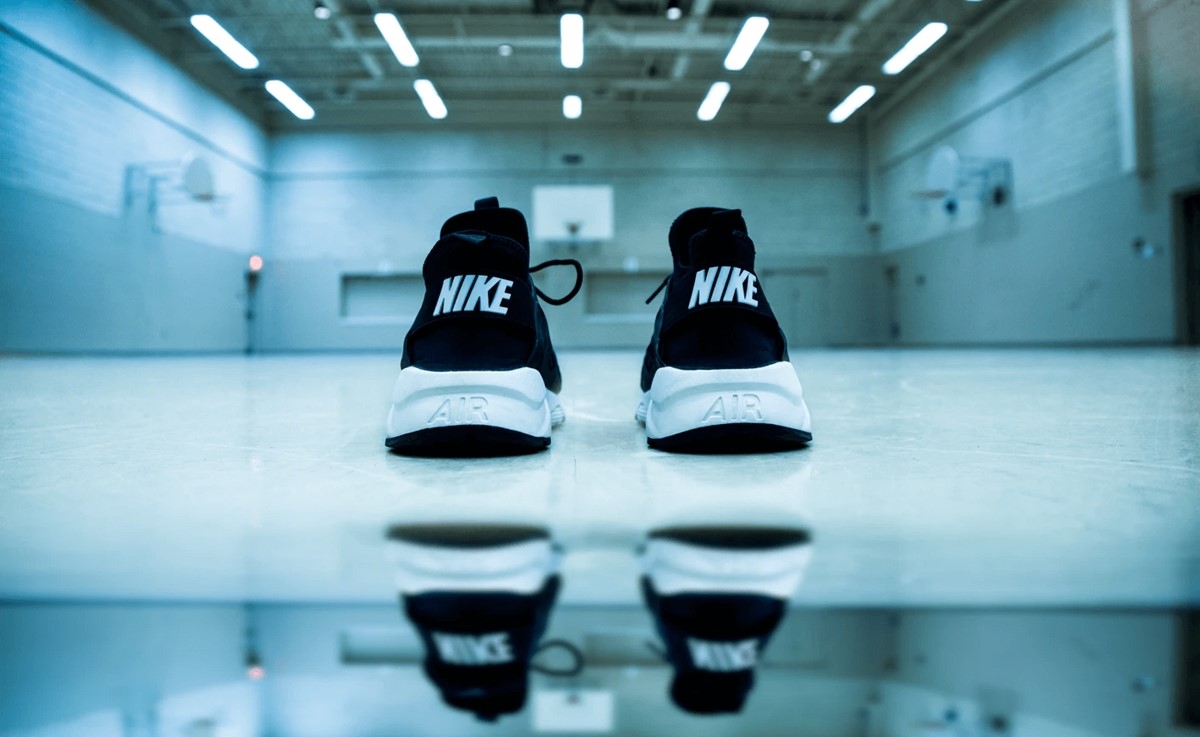 So keep it less lengthy as possible, maybe max characters should be about 17 characters.
The shorter it is, the easier for customers to remember it, which will help a great deal with marketing campaigns.
Make it easy to spell
People nowadays experience with more brands than ever, whether it is on Facebook, radio, or conversation. Which leads to worse memory and focus span, so it is your job to make the brand's name easier to remember.
If the name doesn't look like what it sounds, many would be hard to find your business on the internet or even bother to look up.
So stick with names that are spelled exactly how they sound, and reduce the hard-to-pronounce stuff like "z" instead of "s".
Or just say your name out loud when you chose it, see how it sound when you speak it.
Think outside the box.
The most important rules in brainstorming? It is that you don't have any bad ideas.
It's okay to come up with some wacky names because you never know what feasible ideas may come out of it. If you start big, you'll have more to work with when you narrow the focus later.
Check the domain name
Once you have made your mind on a name, you can use an online tool like GoDaddy to see if this domain is still available.
There is a mistake that many businesses often make at this point. A company wants a name, but someone has already purchased the .com domain. Instead of trying to buy it, they just decide to use another domain type, such as .net, .org, or .biz.
This is not recommended since consumers have grown used to perceiving .com domains as reliable and established businesses.
The same with choosing a .com domain, which is a bit similar to your first choice, if the .com name that your company wants has already been taken and you cannot purchase it, you should find another name.
Ask for feedback
You don't have to name your company all by yourself, ask for help and advice if needed. Ask for feedback from your partner, family, or friends if you think their opinion can provide value.
Sir Richard Branson, in the late 80s, was about to launch his condom brand to battle with an HIV/AIDS epidemic that was destroying the lives of millions. What was the original name he wanted for the brand? Well, Virgin Condoms.
Then, of course, he told his wife about this idea, and she busted out "Condoms! Virgin Condoms? Oh come on, Richard, please tell me you're joking. Cos if you're not, you're soon going to be the butt-end of a hell of a lot of jokes."
Then, he immediately gathered his team to brainstorm and came up with MATES.
Keep your logo in mind
Your brand name will relate closely to your logo, so keep your logo design in mind when brainstorming the name.
Different colors choice can impact your sales and brand impact. That's because visuals are absorbed way faster than words. Your customers will be more likely to remember a name if the logo is memorable.
Think of McDonald's. Isn't the "M" golden arches so iconic that you can recognize it anywhere?
Related Posts:
Business Name Ideas
Now, to make things even easier, we collected 100+ name ideas for you to get some inspiration.
They are also organized in categories and industries so you can select what suits your business better. Tell us if there is a name you like in the comment section!
Names for Creative Companies
|   |   |   |   |   |   |   |   |   |
| --- | --- | --- | --- | --- | --- | --- | --- | --- |
| TwistedRye | EbbnFlow | ArtSpayce | CloudLyte | BoulderBuild | BakersLove | Paper&Quill | LYTEriddle | FlowFreer |
| IrisCenters | FryMedia | InterLayer | Handly | RypeMake | PuzzleLink | ValorSync | CloneLocker | FreshLyne |
| Vascilayte | Brush&Palette | WeaverHedge | TailorTap | StitchRite | Sun&Beam | Bud&Bloom | FoodiePhilic | PryceDrop |
| AstralSpec | HaloStop | FlyntWorks | RayVisyn | ArrowCross | InterConX | PaperBag | SilverLynx | OctoFlyte |
Startup Name Ideas
|   |   |   |   |   |   |   |   |   |
| --- | --- | --- | --- | --- | --- | --- | --- | --- |
| Varietex | Lanlink | Priorize | Dreem | Lincer | Lanz | Findr | Philler | Phorum |
| Connex | Drifly | Floria | Veriphy | Plann | Sooper | Newly | Seer | Hevin |
| Cantor | Barel | Blisz | InterV | Humman | Palaz | Blosum | Bendr | FindR |
| Olively | Lotis | Kream | Embrayce | Ajent | Acsent | Flowz | Expedyte | Limityd |
More Creative Name Ideas
|   |   |   |   |   |   |   |   |   |
| --- | --- | --- | --- | --- | --- | --- | --- | --- |
| ApexSite | AphidLink | MirrorSpec | FlexBrand | TowerFleet | BrilliantRev | VarsityTheory | ConceptBoom | IntoSpace |
| MineralBow | CalciteX | FilterFlow | GhostLine | ClearMode | AceLogic | AmberField | MineralBank | CinderBloom |
| FloraBloom | CranialSpace | ReelLite | KinderLot | GraySpace | GrayMatter | UnderFlow | GeminiWink | AriesPlayce |
| BendR | Epitomy | Multiplyer | WhiteMatter | LenderSite | VarProject | AquaVew | HandlerStrata | ShineLogic |
Creative Business Name Ideas
|   |   |   |   |   |   |   |
| --- | --- | --- | --- | --- | --- | --- |
| Flynt | CloudForest | IntraHop | DNASplice | FlowzOrganic | TellTaleMedia | SpendSmartR |
| FloodPlane | Andes | ClimbRx | StoryRite | ElevateBliss | ClassicXX | Investopede |
| Fallyn | FallenAngel | ManuScrypt | ZoomHulk | SlowBud | VarietalLine | VariableSet |
| BestPass | CreditCradle | BluePond | NovelWarrior | Hello9 | GalaxeWayz | ChrysalisSpectro |
| Willow&Tree | DenBloom | PrairieLogic | SpinPlanet | Holidayz | Bull&Rabbit | NewHatch |
| DimensionHack | OldRebel | RowingElectric | CounterClock | IntheLight | UnderLit | SpanFreer |
Before you leave
With all these tools in hand, we are sure you have a great place to start with finding the perfect name for your business. But keep in mind, although the name generators are all awesome, the ultimate choice is still yours.
There is no replacement for the taste and creativity of the human touch. So use these generators to get inspiration, and build what represents best the soul of your business.
If you have any tools that you liked and we may have missed here, let us know in the comments.
---
Sam Nguyen is the CEO and founder of Avada Commerce, an e-commerce solution provider headquartered in Singapore. Sam aims to support more than a million online businesses to grow and develop.
New Posts
Stay in the know
Get special offers on the latest news from AVADA.