Beats By Dre Marketing: How to Dominate the Headphone Industry
Marketing has been prevalent in many fields and industries for quite some time, serving as the cornerstone to the growth and/or the failure of many organizations. The range of such companies is massive, ranging from modern TV advertisements for new cellphones to endorsements of designer clothing by movie stars. There are always unexplored territories on the market that are waiting for entrepreneurs to step their foot on, and a lot of successful businesses have grown out of those unknown territories.
Beats by Dre has found a brand new audience for its premium headphones in one of those untapped territories. Beats by Dre changed the view of people on the way they listen to music. The strategy consists of Dr. Dre himself, a renowned artist and rapper, endorsing audio devices in the same way as sports footwear is endorsed by soccer players. As remarkable as it might be, given the diversity of audio companies that were already in the audio industry, Beats By Dre was the pioneer in its own market segment.
Nowadays, Beats by Dre has become a multibillion-dollar giant with audio products selling all around the world with a good reputation. In this article, I will introduce to you what marketing strategy that Beats By Dre has implemented that has brought the brand to its current successful position.
Why is Beats By Dre so popular?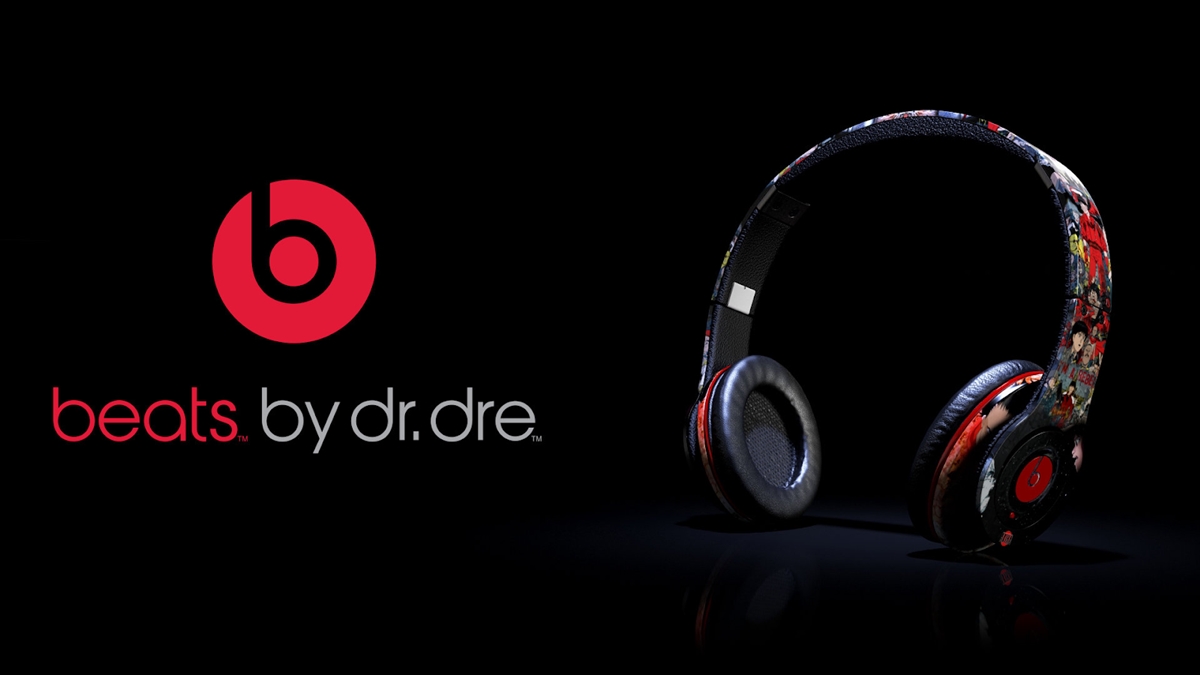 There are two reasons why this line of headphones is so popular. For one, there has been a conscious effort to make them look different from all the other headphones, most of which have a very utilitarian look, just a sound-providing tool. Beats are built with great care, in the same way as Apple items.
Second is the branding - Beats By Dre is the 'cool' headphones that Dr. Dre and Jimmy Iovine gave birth to. Buying and wearing them is getting associated with music moguls. Up until that point, no other headphones on the market attempted to do the above two things, and their success literally exploded.
They are expensive to show that they are a luxury object, and to build a sense of exclusivity. The funny that's, they don't sound that nice, according to some reviews.
Dr. Dre's Beats are famous because they don't replicate music the way they turn it. In the present age, they are the right headphones, since their architecture "customizes" the sound for the listener who wants bass. We can chop and screw music, add drums, slow it down 100x, mix it up with something else. So people are going to buy headphones that generate the music in the way they want.
5 Cornerstones of Beats By Dre's Marketing Strategy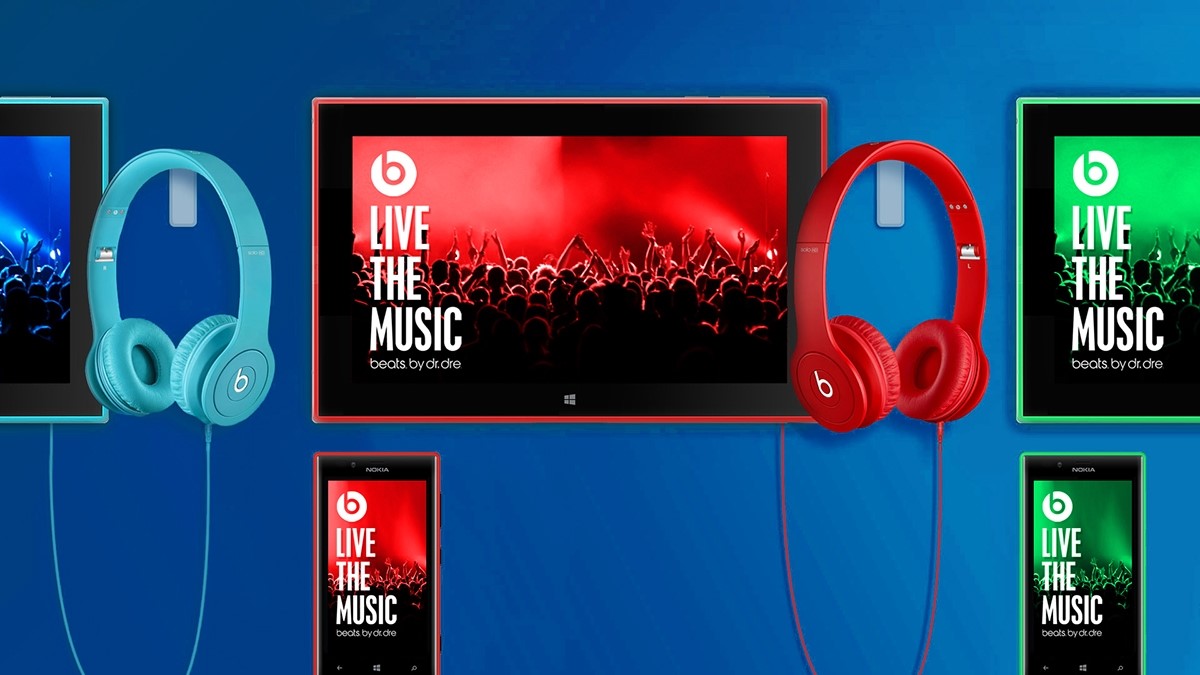 Everyone enjoys hearing stories from successful companies; they make us feel positive and encourage us to continue with our own entrepreneurial pursuits.
Beats is a business that has been able to achieve tremendous results, and it is helpful to take note of the factors that have helped them to do it. Noting how others get their successes can give your own company superb pointers. So, here's how Beats came to be one of the world's biggest and well-known brands, and one of the most famous headphone brands people purchase.
1. Beats By Dre Knows Its Customer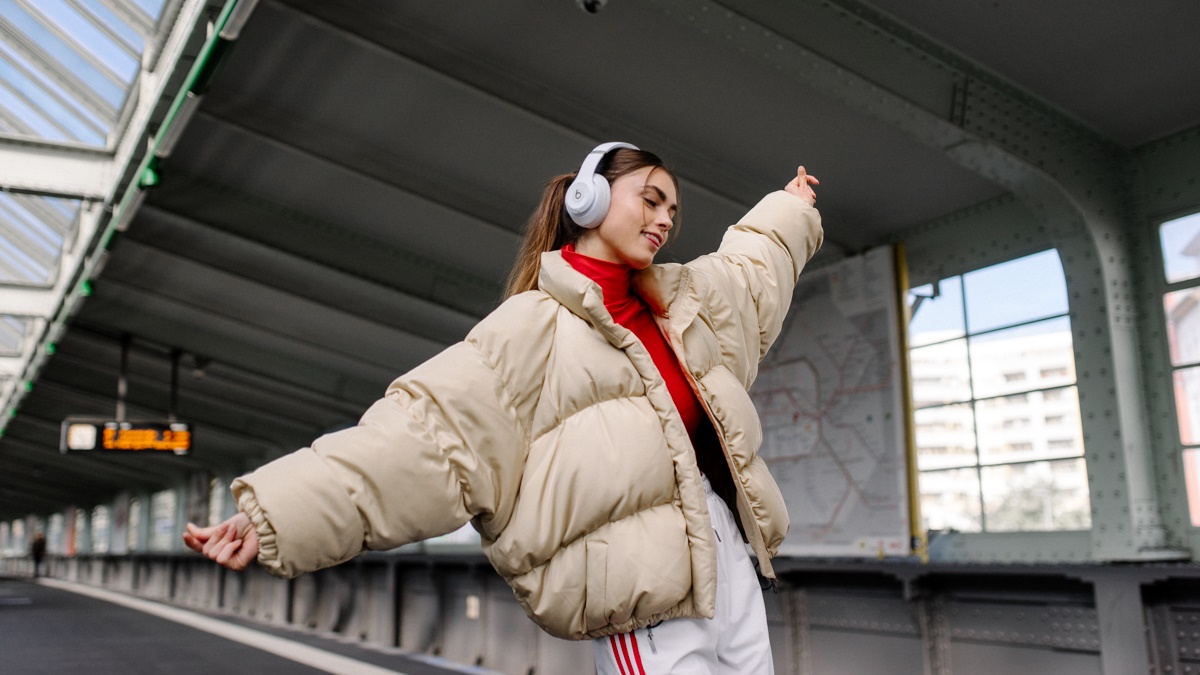 The simplest marketing lesson you should take from Dr. Dre's Beats brand as an entrepreneur is to identify and understand your target audience. Like other already available headphones on the market, Dr. Dre's headphone beats were made not only for music lovers but also for a very specific group of music lovers that is hip-hop music lovers in this case.
From the beginning, the sound processing used to create the headphones was carefully tuned using the "In Da Party" loop of 50 Cents. It specifically defined the target audience for which the headphone was made for; the hip-hop music community.
Jimmy Iovine, Beats By Dre Co-founder, said: "We wanted to recreate that excitement of being in the studio. That is why people listen". From the very beginning, this intimate understanding of their clients has been the key winning difference for the company. From product name (Beats) to the chosen co-founder (Dr. Dre), it all shouts hip-hop when thinking of Beats By Dre.
Dr. Dre is a hip-hop culture figure who creates amazing beats for artists such as SnoopDogg, 50 Cent, The Game, Kendrick Lamar, Eminem, and Mary J. Blige, among others. He's known to be a perfectionist when it comes to music production.
Besides that, Jimmy Iovine formed a record label called Interscope, purely for hip-hop. Eminem, The Black Eyed Peas, Fergie, Phillip Phillips, Lana del Rey, Kendrick Lamar, Lady Gaga, Dr. Dre, Timbaland, Robin Thicke, Madonna, Schoolboy Q, OneRepublic, Will.i.am, Imagine Dragons and many others are among the popular artists in partnership with the production studio.
All of these put together obviously reinforces Beats By Dre's deeply ingrained awareness and presence in the hip-hop music culture, which eventually helped them to develop a revolutionary headphone. The entire brand had been built on hip-hop culture! To learn more about how to identify and understand your customers, I strongly recommend you study this free online course Entrepreneurship 101 course by MIT.
2. Beats By Dre Differentiates Its Offering: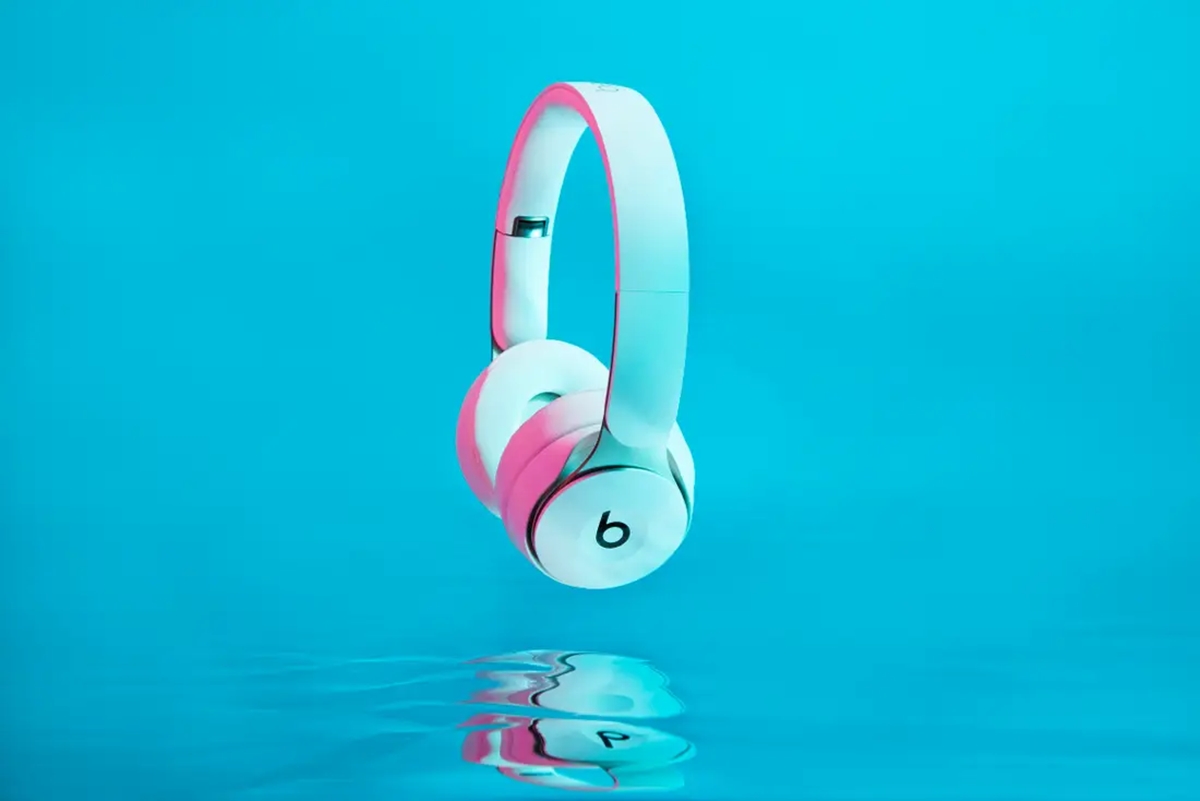 Headphones from Beats By Dre are not built for sound only; they incorporated something special that obviously helped them stand out from all the alternatives that exist. They not only sounded better, but they also looked "cooler" They were planned to be more of a fashion statement than just another tech product alternative to the already existing ones. Getting a Beats by Dr. Dre headphones wasn't just for listening to music; it was an accessory to fashion.
The brand's deep understanding of their main audiences, the hip-hop culture, is also embedded in its strong branding differentiation. Beats By Dre knows this segment of the market cared as much about their looks as I cared about amazing sounds. The fusion of these two strong value propositions gave the company an unwavering appeal. They tried to make headphones look cool, here is how Jimmy Iovine, one of the co-founders, puts it;
"Apple," he puts, "was selling $400 iPods with $1 earbuds. They are making a beautiful white object with all the music in the world in it. I am going to make a beautiful black object that will play it back".
3. Beats By Dre Doesn't Sell Features; It Sells Benefits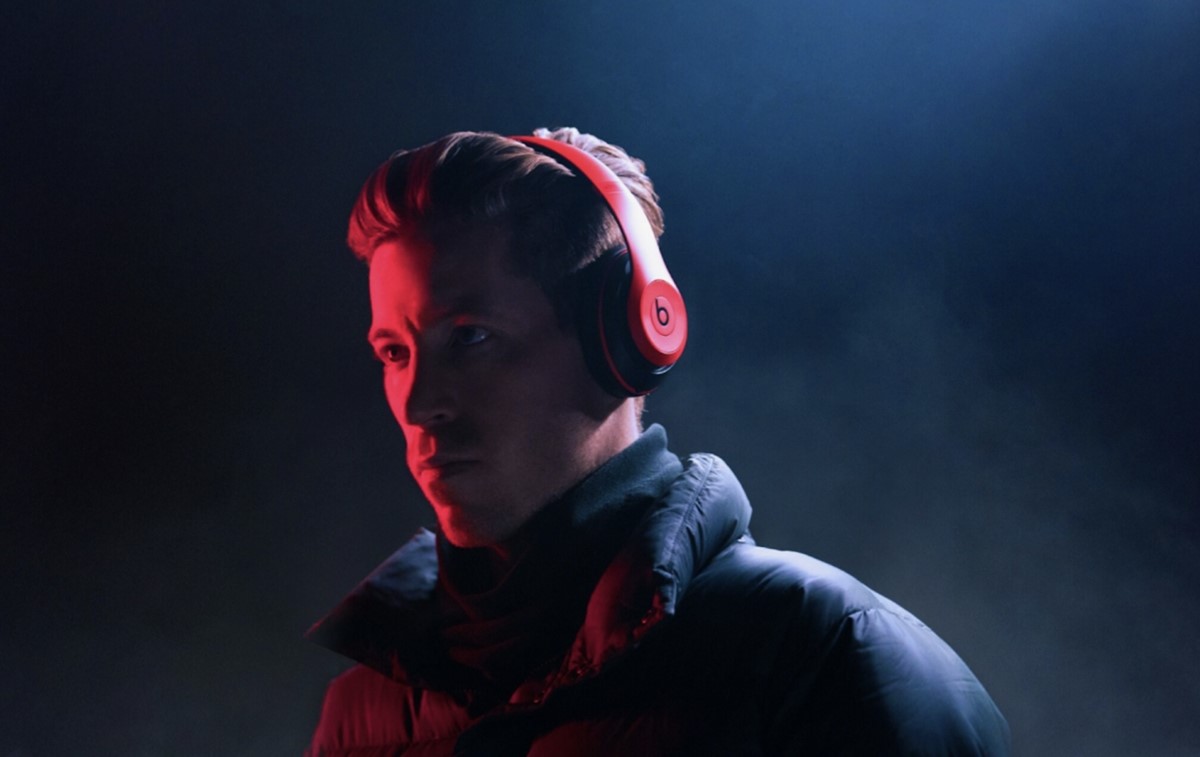 The most successful companies in the world are doing one thing that simply drives their growth and that one thing is this; they are not selling you their products/services, they are selling you something else that can attract you more strongly. They are selling you a set of values. This approach is known as Value Proposition Marketing. What is Value Proposition Marketing?
The premise is really simple; consumers are not purchasing what's in the product/service that you're offering; they are buying what the product can do for them. So instead of overwhelming your prospective clients with all the great features about your product /service, just concentrate on stressing everything objectively reason and emotionally feeling that what your product can do for them.
That's what Beats By Dr has been doing since its birth. The brand doesn't not bother to show the unique technologies that are used in the product development nor did they place too much focus on what the critics have to say about it.
They really went against the original manufacturers' suggestion, Monster Cable who advised them to sell the product by stressing the product's features. Rather, Jimmy Iovine and Dr Dre promoted the brand using music videos and celebrity endorsements.
To demonstrate the product's rational advantage reason, all they had to do was put the prefix "by Dr. Dre" on the brand name. Leveraging as a renowned music producer on his track record, with his rich deep bass signature, customers don't need to be told the headphone was powerfully built and great sound.
Here's what Dr. Dre himself has to say: "When I am making a track I'm trying to capture the sound that makes me go "Now THAT's the shit! And I want that reaction from everybody who hears it. I spend lots of time in the studio listening to my music through headphones… with Beats, people are finally going to hear it the way they should: the way I do."
And in order to promote the product's psychological value, the headphones appeared in major music videos and were worn as fashion accessories by major hip-hop stars which really made them look "cool". Here is how Jimmy Iovine puts it when he talks about the headphone: "Dre and I decided to market this product just like it was Tupac or U2 or Guns N' Roses".
4. Beats By Dre Ignores Price And Compete On Value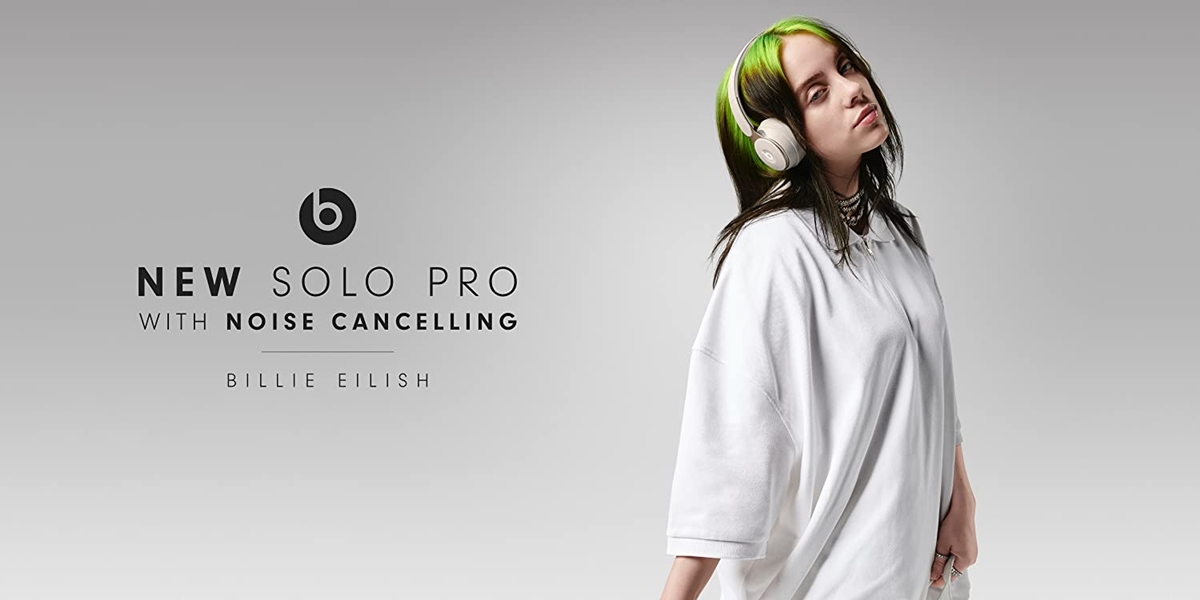 In the wake of the 2008 economic crash, Beats By Dre launched its headphones into the consumer electronics market, selling them at $400, which was obviously defying economic laws! Alternatives in the current market at that time sold for $20.
What's the secret, then? Positioning. The minds behind the company were not trying to position the company as another consumer electronics product; it would have limited its potential to a pure boring commodity. Rather, because of the value proposition strategy which they had strategically created, they positioned their headphones as something more powerful.
Once people bought beats from Dr. Dre, they didn't see themselves paying for a headphone, which is what they generally viewed the rival brands as paying for the "best" instead. Using what celebrity does doesn't just make the customers feel cool, it makes them feel proud. Immediately the customers consider themselves to be among the elite community of people using the brand. The customers, in other words, are paying for a membership into a VIP club.
This is the same strategy that Apple applies for its brand. All of the Apple products / services are designed not for everyone, but for the high-end ones.They don't hide the fact; they clearly state it in their famous slogan, "Think Different". Now you actually understand why they're interested in buying out Beats By Dre, and they finally did and paid 3 billion. Alike brands obviously attract one another.
5. Beats By Dre Diversifies Its Products:
They didn't end their quest to make music sound like it was supposed to be with headphones, they reached further. To get capital for his diversification plan, Dr.Dre sold their Beats by Dr. Dre sound technology to HP computers; Chrysler 300s, Dodge Chargers, and Fiat 500s (all owned by Chrysler) and sold the majority stake in the company for a investment worth $300-million by the smartphone giant HTC (though Dr. Dre later purchased back $150 million worth of shares).
In July, Beats Electronics acquired a digital music subscription service from MOG, adding music streaming service to its flourishing business. This is what they eventually named Beats Music – the first subscription music service that offers personalized and culturally specific playlists, tailored for each user, by real music experts.
Final Words
Cynically, a lot of people looked at the Beats by Dre story and said they began the poker game with a straight flush; the success of the brand would not be possible without Jimmy Iovine and Dr. Dre's connections in the music industry. Perhaps they're right.
Optimistically, people should look at what they created in the early days with almost no substantial amount of capital. They launched a campaign to bring emotion back to high quality music. They took on the role of music artists and emotionally invested them in the growth of the business and the movement.
They took the brand, the movement, and the influencers to Ammunition and Monster, and designed and built the product. No technical expertise is required. There was no need for a complicated corporate sales pipeline or logistics chain. Just a brand.
In the end, Beats By Dre is what a brand should strive for marketing-wise. The brand has clear associations with the music artist's lifestyle in the minds of its customers. Beats revolutionized and resurrected the stagnant industry by branding. People are excited to buy quality headphones through the power of the company branding.
I hope this article has proven you with useful insights into how Beats By Dre's marketing strategy has brought about huge success for the brand. Go and apply them to your own brand, and make your own success!
More Stories to Learn From:
New Posts
Stay in the know
Get special offers on the latest news from AVADA.