Home
>
Resources
>
How Converse's Marketing Strategy Makes Its One of The Most Successful Sneaker Brands
How Converse's Marketing Strategy Makes Its One of The Most Successful Sneaker Brands
Converse is an iconic brand in the eyes of so many generations. Tons of people have had a pair of Converse shoes at some point in their lifetime. I've been owning Converse sneakers since high school, and wearing multiple until this day when I have joined the workforce. Whether your parents flickered Converse back in the day or your favorite couple today, the brand continues to cater to several generations.
With such a wide spectrum of today's consumer age, Converse relies on a multi-generational marketing strategy to cater to the masses. Thanks to our current technology and advertising tactics, they are able to target unique marketing messages to each sub-section of their consumer base.
In this article, I will introduce to you the marketing strategy that Converse has been using for decades to retain its dominance in the sneakers industry.
Do you know that the Converse All-Stars are the world's most popular sneaker?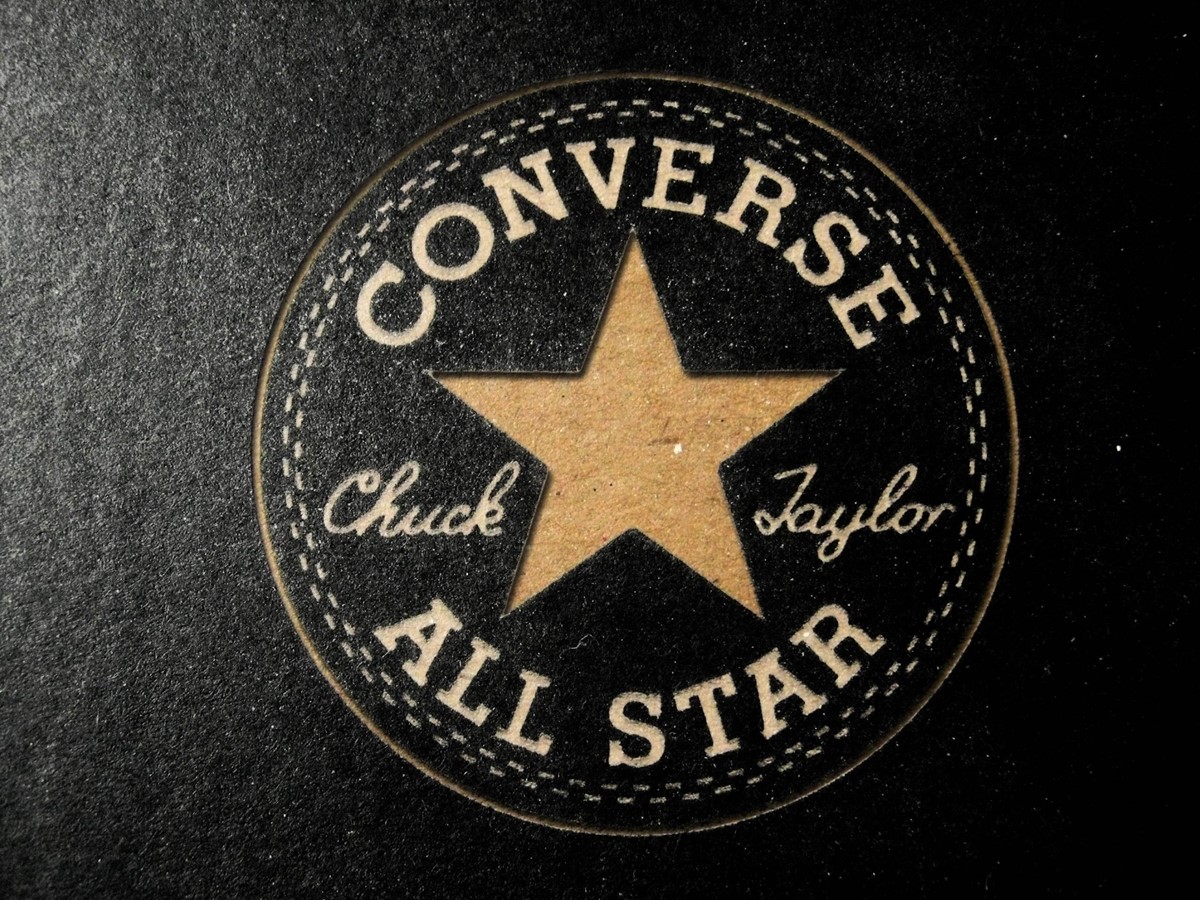 Can you remember the first time you wore a pair of All-Star sneakers? It felt great, didn't it? Like you joined some kind of cool group, and I'm sure you still get the same feeling every time you wear it. When it comes to these shoes, the older they're, the more we fall in love with them.
Converse All-Stars is probably the one sneaker that makes everyone feel a bomb, from Beyonce to the guy at Joburg's cool spot, Great Dane, to the guy at SAFW, or the UCT Commerce student. So what has made All-Star the most famous sneaker ever since the 1900s?
Converse All-Stars Have a rich history
All-Stars became famous with American basketball player Charles 'Chuck' Taylor in 1923. That is why shoes are often referred to as Converse Chuck Taylors. Taylor was sponsored by the Converse Company, The Converse All-Stars. From then on, the popularity of the sneaker grew and became a go-to shoe for many basketball players. After that, the shoe went on to be worn by the military and the Olympic athletes.
Converse All-Stars are iconic
Not many shoes have the ability to remain popular over the years. Fashion patterns have evolved over the years, but the Converse sneaker has remained consistent; and in doing so, it has achieved the icon status.The Converse brand is emblematic; the design style is basic and classic.
Converse All-Stars versatile
If you go out, on holiday, at work, or get married, you can wear a pair of Converse sneakers. Their flexibility eases tension for people who don't like wearing a lot of clothes while they're on their way. You can only pack it, mix it, and balance it with different looks.
Converse All-Stars are durable
When it comes to wear and tear, can we all who own All-Star sneakers just agree that they are one of the best shoes in the world? We guess it's all about the rubber sole. In reality, for some of us, the All-Star sneaker we've got as a teenager outlives us as our shoe size changes.
Converse All-Stars are a wardrobe staple
The Converse All-Star is a staple style, along with your simple white t-shirt and light-washed jeans. Converse is a fashion staple, and it does not seem like this is going to change anytime soon.
The Four Ps in Converse's marketing strategy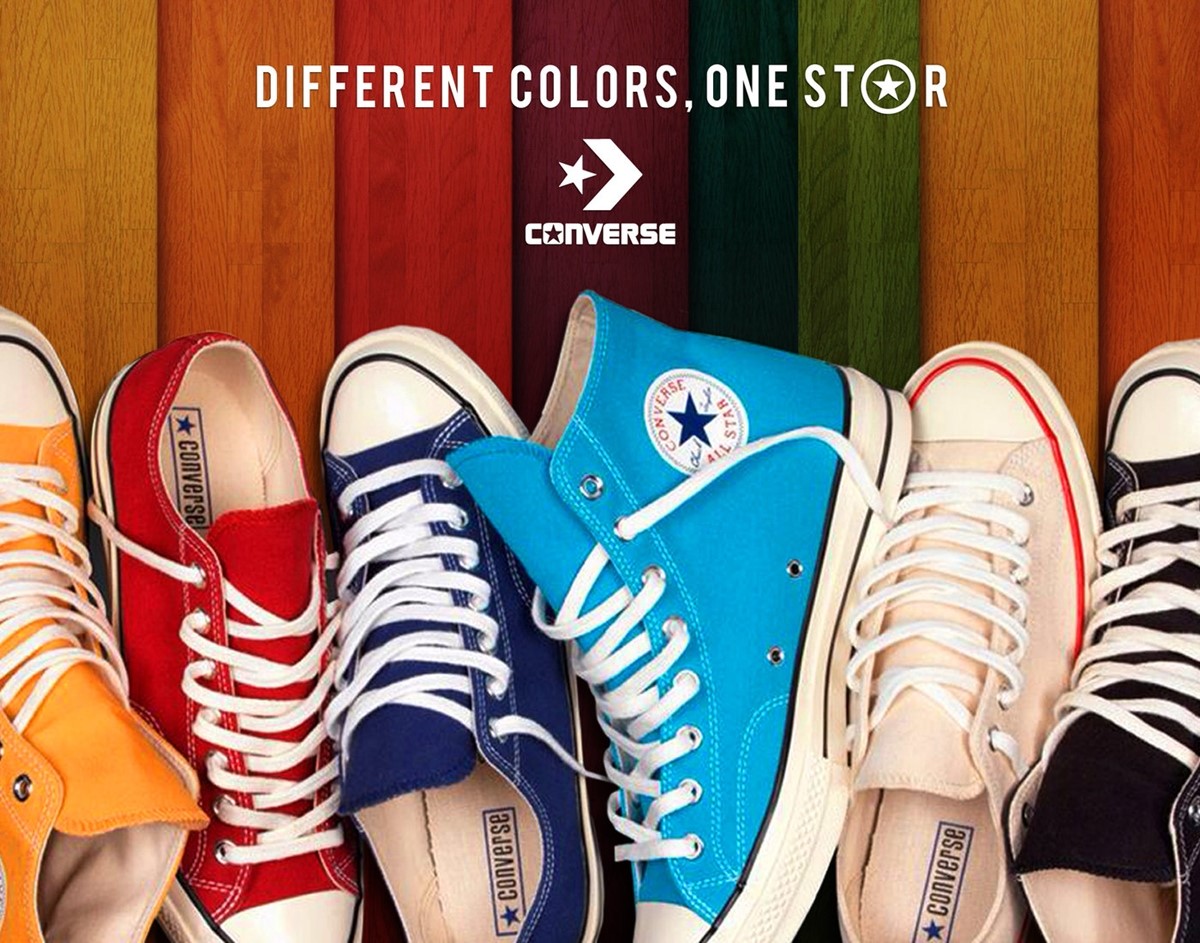 Marketing analysis of Converse analyzes how the brand/company that executes 4Ps (Product, Price, Place, Promotion) and describes the Converse marketing strategy. As of 2020, there are a range of Converse Marketing Strategies such as Product/Service Development, Brand Investment, Customer Experience, etc. that have helped the company expand. Marketing strategy helps Converse meet business objectives and priorities, and the marketing mix (4Ps) is a commonly used method for identifying strategies.
The first P in Converse's marketing strategy: Product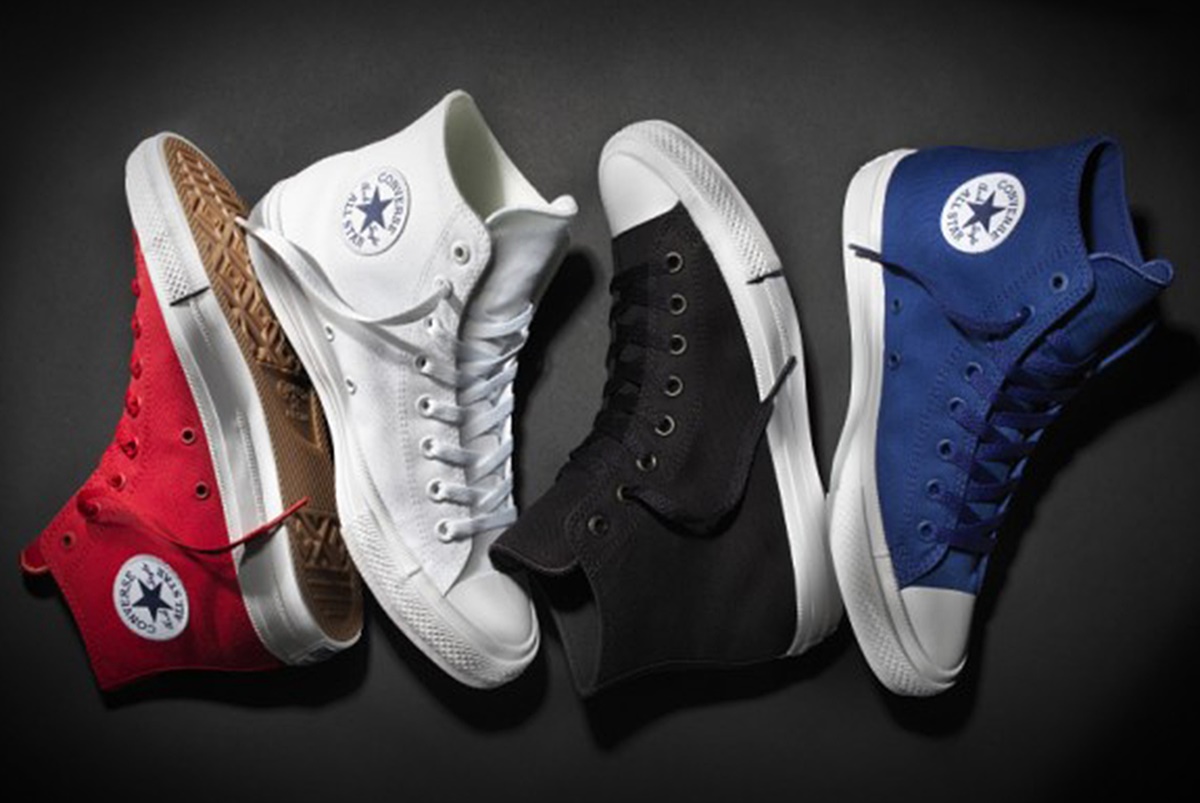 Converse is one of the most influential shoe and sportswear companies with a global presence. Converse initially started as a rubber shoe company, back in 1908. In the years to come, he has partnered with the famous basketball player Chuck Taylor to create the All-Star sneakers brand, which has gained immense popularity from time immemorial.
During the phases of the Second World War, Converse, as a brand, manufactured a variety of items for soldiers stationed outside the country. As part of its marketing mix product strategy, it included the production of shoes, belts, clothes and boots for people who served in the army.
Initially made in black and white, Converse is now available in a wide range of colors that are sleek, edgy and funky to say the least.
Chuck models, low-tops, high-tops, oxfords, ankle-length and knee-highs are just some of the many types of shoes made from denim, leather, suede, vinyl and hemp. Today, Converse offers a wide variety of goods. From shoes and clothes and bags and accessories, the brand's success is enormous.
The second P in Converse's marketing strategy: Price
Converse's pricing of goods based on competition. Because it is predominantly owned by Nike, it regulates the price of affordable products produced by Reebok and Adidas. Few consumers maintain that the quality of the Converse brand is a little biased towards the luxury side.
However, the superior nature of the product, along with the prestige associated with the brand, makes it possible to achieve a slightly higher price without impacting sales. The commodity is associated with a long life and this aspect is taken into account in the pricing of its marketing mix. Aside from life, the profits ordered by retailers are high, which allow for a higher price range.
The most expensive Converse shoe made so far for Men is priced at $170 called Converse Pro Leather, while for women it is priced at $200 called Chuck Taylor X Missioni for Women.
The third P in Converse's marketing strategy: Place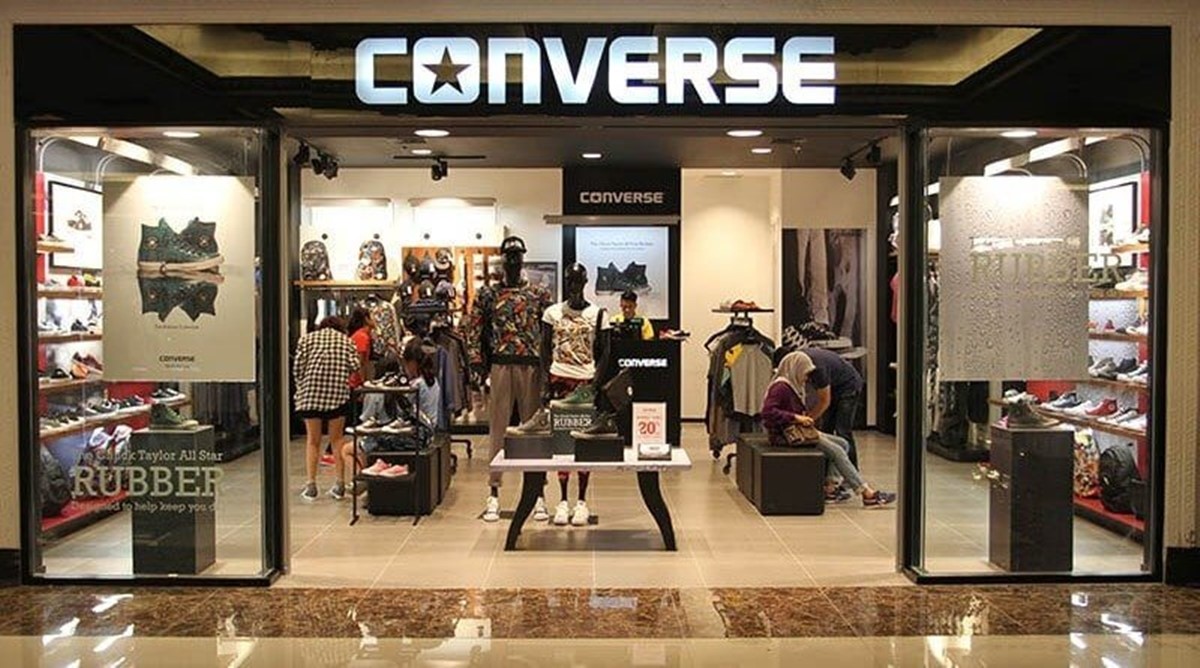 Converse has a wide spread of its market worldwide. It operates to retailers in more than 160 countries around the world. Throughout the United States alone, there are approximately 80 company-owned Converse stores each targeted at increasing the success and sales of the brand.
Few famous retailers through whom Converse sells its products are Target and DSW. Converse's parent company is Nike. The main distribution markets are the United States, the United Kingdom and China. Converse is now distributing its goods through local and national distributors. Foot Locker is its biggest consumer client, accounting for almost twenty per cent of its global revenue. Converse, through Nike, is engaged in distribution through either wholesaler-based sales or through direct-to-customer sales through factory outlets and e-commerce platforms.
The Fourth P in Converse's marketing strategy: Promotion

The brand is known as a brand worn by musicians, dreamers, revolutionaries, rockers, and originals. It's a brand that honors individuality. The company urges its consumers to try a conversation if they are one-of-a-kind. The Chucks are positioned as a trendy but easy brand. Converse has sued "Cultural Icon Strategy" to put Chucks on the market and is named after the legendary basketball player Chuck H. Taylor.
Converse's brand name has been built on a wide range of celebrity endorsements and marketing campaigns. The Chucks shoe line has been promoted by a number of famous celebrities in the fields of music, sports and entertainment. Converse has also developed a presence in hip-indie / alternative youth music culture.
It uses the idea of storytelling in its marketing campaigns, and celebrities on their social media accounts, such as Facebook, Twitter, and Instagram, also claim these stories well. The debate is also evident on a variety of social media sites. The company also identifies itself with music and supports itself by associating with classic rock bands like Pink Floyd, etc.
To mark its 100th anniversary, Converse launched a global "Connectivity" campaign to embrace the brand's legacy and to demarcate its evolution over the years. Black and white print ads, as well as outdoor photos, and music videos and audios have been released to exploit customer sentiment. On top of that, Converse has also taken social measures to support itself as a brand. It joined hands with (RED) which is an agency that has linked up with a range of big budget brands including GAP, Emporio and so on.
When customers buy specially developed red sneakers from the company, part of the funds goes to a global fund that invests in HIV and AIDS programs in Africa. It is through acts like this that Converse identifies itself as a socially conscious brand. This gives an insight into the Converse Marketing Mix.
What can you learn from Converse's marketing strategy?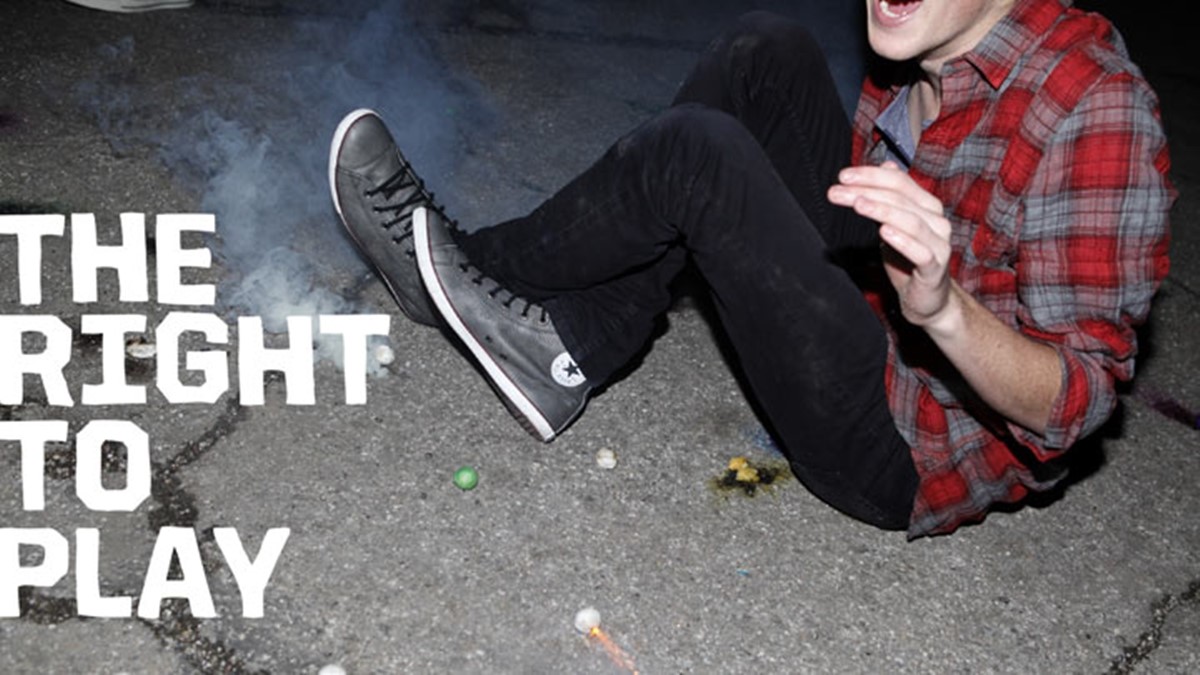 Converse has been committed to self-expression and storytelling for more than a century. The iconic brand, known for its distinctive star insignia shoes, claims that what people wear determines sport, street and artistic culture. One of the goals of the company is to help customers build an authentic style simply by being themselves.
For example, the company's "Converse By You" program allows customers to customize their sneakers by selecting a specific color or material, or even by adding their name. And projects like "Love the Change" seek to inspire young women by sharing the inspiring experiences of girls around the world. A brand vision that emphasizes consumer self-expression helped Converse to harvest almost $2 billion in sales in 2018. Yet, like other categories, shoes are a competitive industry, and even famous brands have to compete for customer attention.
However, unlike most brands, Converse recognizes the importance of personal identification. And in their search for a new approach to customer acquisition, it was the force they wanted to use.
Converse Uses Personal Connection To Create Connections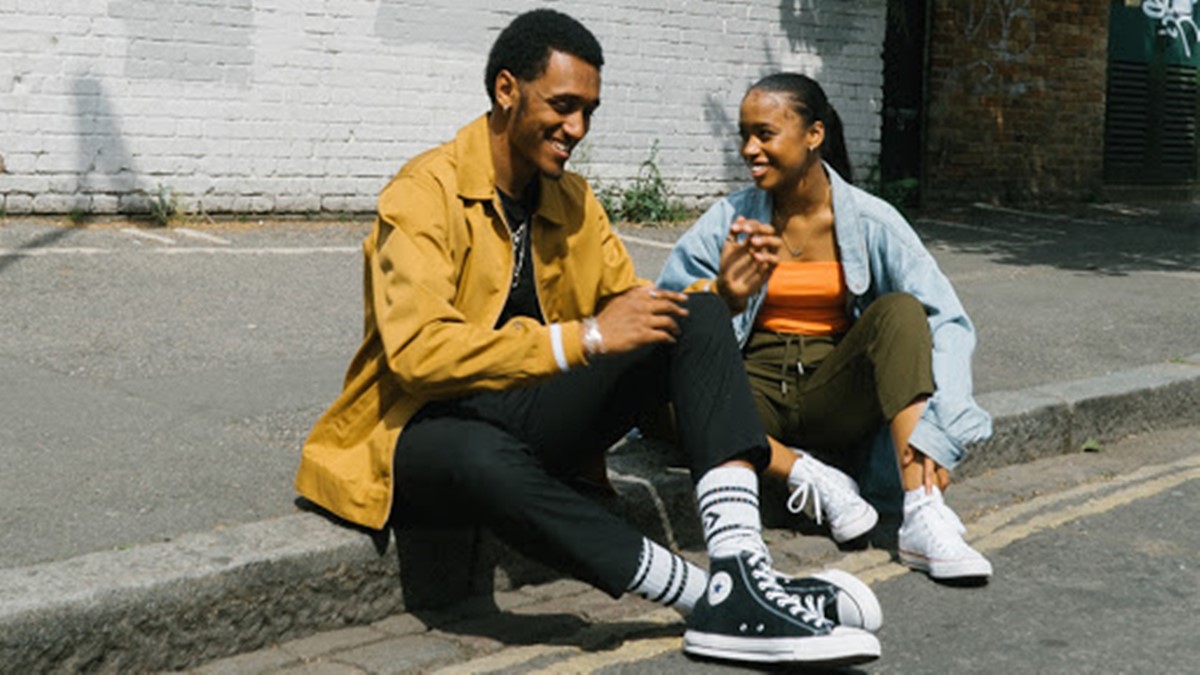 Converse recognized that its main consumer segments included college students and members of the military — young, trend-setting individuals who appreciate a healthy lifestyle and strongly identify with their "tribe."
In order to strengthen the brand relationship with these communities, Converse followed the lead of its parent company, Nike, which in 2018 began offering a exclusive, exclusive 10% discount to students and the military. Converse also offers the same exclusive discount to college students and military members, including all active, reservist, disabled, and retired U.S. military members, as well as spouses and dependents of active personnel.
The change completely aligns with Converse's dedication to the uniqueness of its customers. In offering these groups an exclusive discount, the organization acknowledges that being a student or a member of the army is vital to one's identity and honor. In turn, the leaders of these communities feel genuinely accepted and respected for who they are. Exchange is rich in meaning and an ideal way to start a brand relationship.
Converse Leverages Gated Offers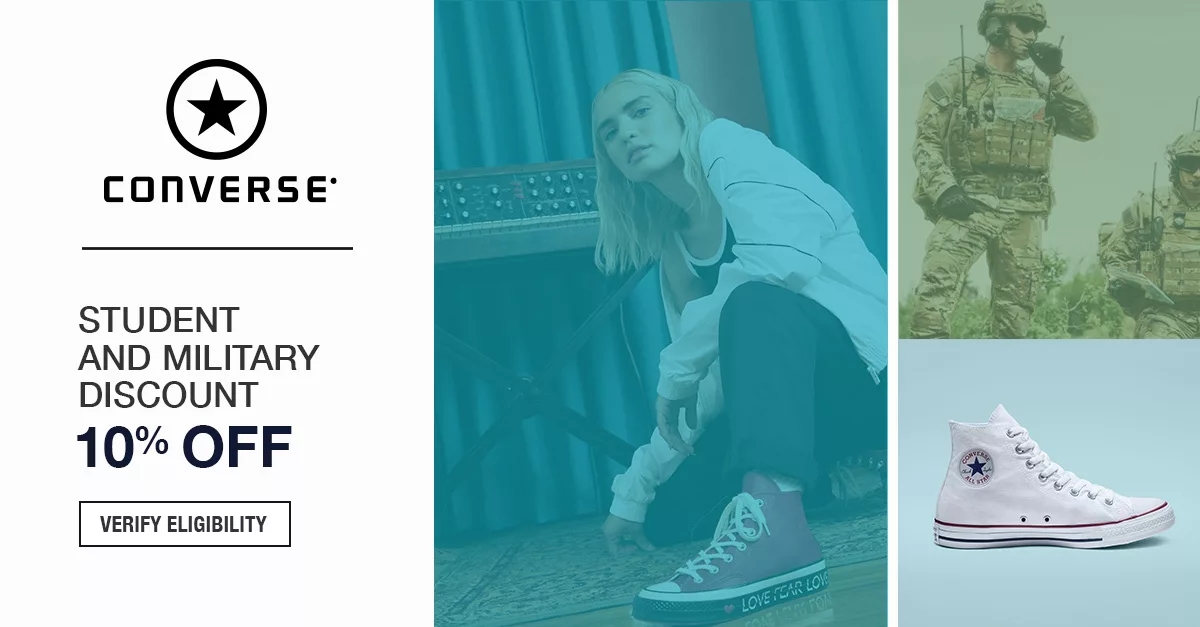 Converse's latest initiatives are smart marketing tactics, since gated offers are very common. Ninety-one percent of students said that a closed deal would make them more likely to shop with a brand, and 95 percent of the military said they would be more likely to buy in a business offering a military discount.
Gated offers have such a strong appeal as they tap into a powerful sense of belonging to a community that generates a positive emotional response from buyers. Our consumer survey found that if shoppers were offered a closed bid, 54% would feel honored, 47% would feel excited, and 36% would feel different. That kind of intense and personal dedication has enormous benefits for brands.
Converse Differentiates Itself From Its Competitors
Shoppers are overwhelmed with brand advertisements, making it difficult for a product to meet its market. Digital experts estimate that we see between 4,000 and 10,000 ads each day, and advertisers say that their biggest customer acquisition challenge was brand differentiation.
Gated deals help marketers rise above noise by building a personal relationship with the leaders of the communities they target. When it comes to shoes, shoppers have a long list of highly advertised choices to consider, but Converse stands out from the crowd in the minds of students and the military because they believe that the company knows who they are and respects them for it.
Converse Leverages Social Sharing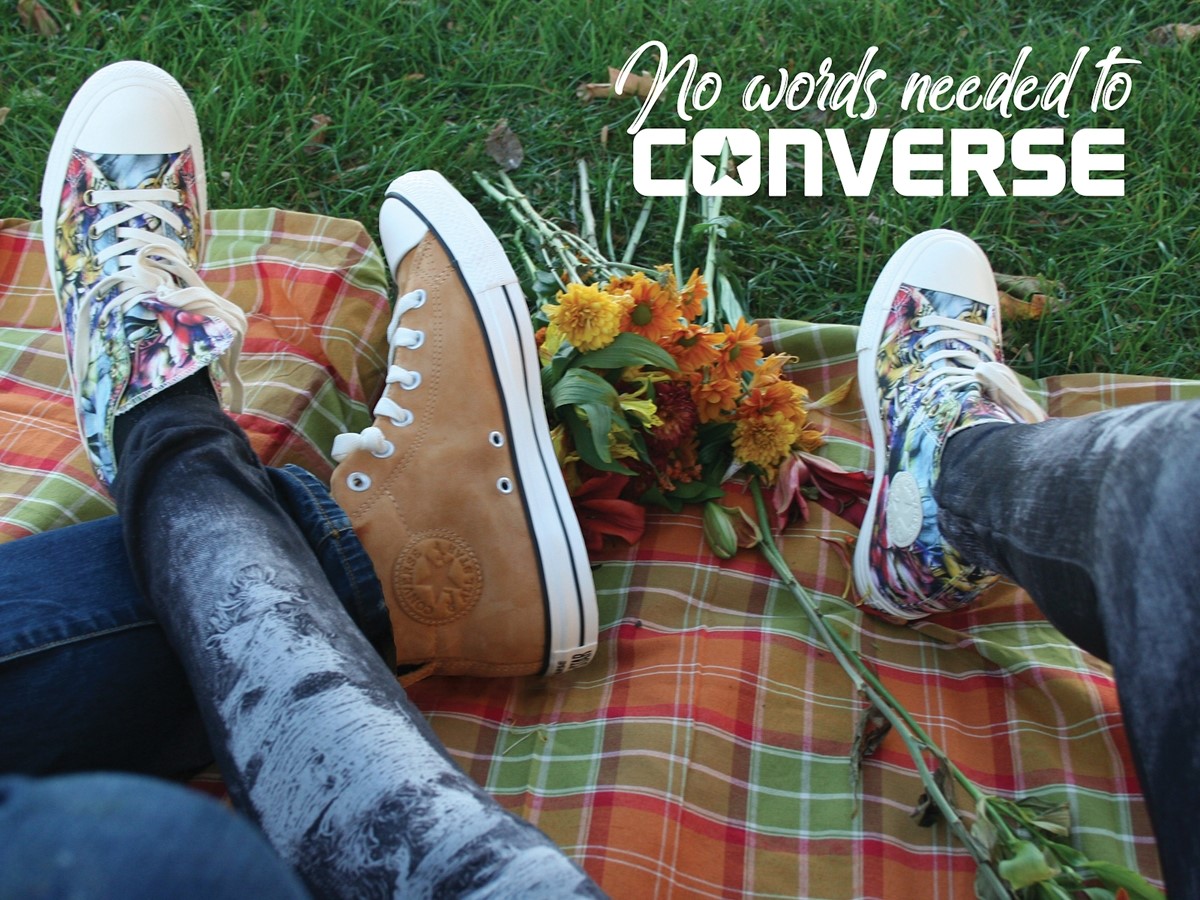 When customers feel validated by a brand, they want others to learn about it, and few promotions can inspire brand advocacy like gated offers. Ninety-one percent of shoppers will share a gated deal with friends and family. Converse, in particular, would benefit from the competitive existence of the students and their ability to make a good deal. One customer survey found that 83% of 18-26 shoppers (read: college students) would share a closed student discount with friends and family.
Converse Creates and Leverages Customer Loyalty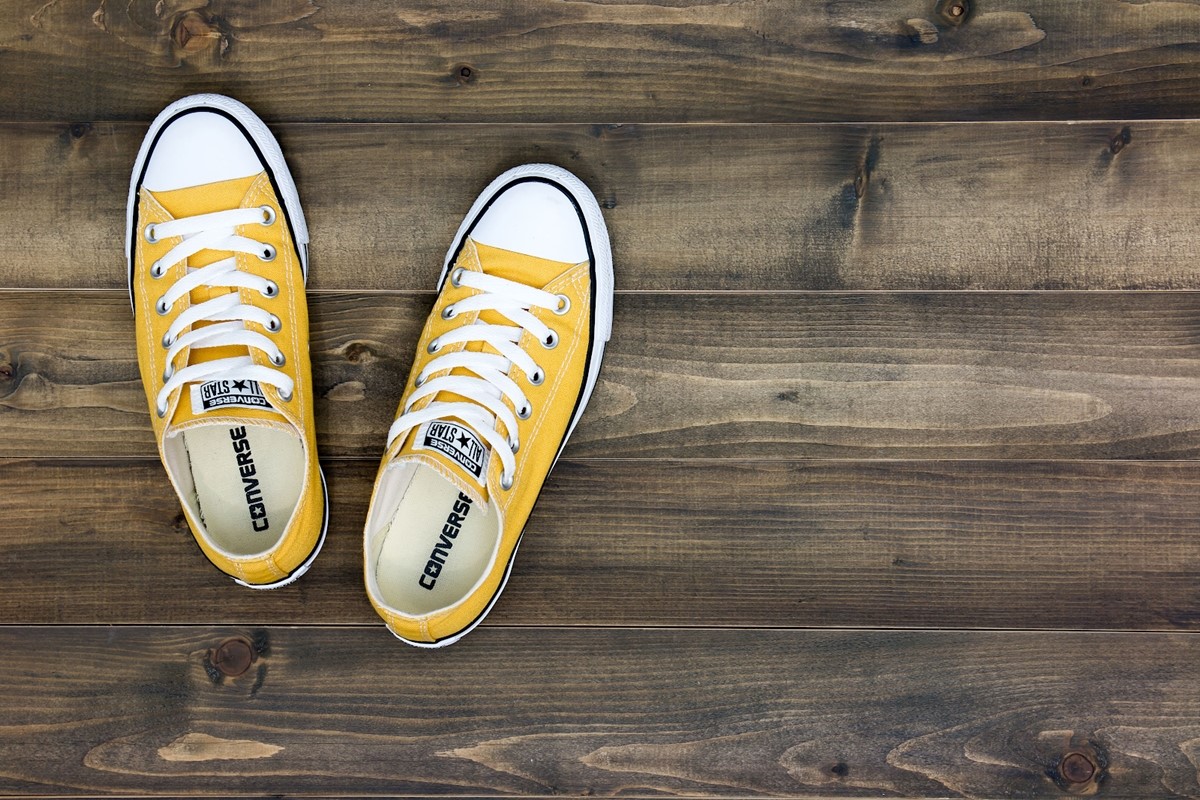 Gated offers build an emotional connection that leads to long-term brand loyalty, especially among students who are just starting to shape their brand relationships. Almost 70% of students are more loyal to brands that offer consumer discounts, and Deloitte discovered that college students have a preference for a 10-year customer lifecycle.
Gated promotions give the same kind of commitment to the military community. In the first year that Lowe introduced its closed military offering and tied it to the MyLowe Loyalty Program, millions of veterans enrolled, and the company saw a 2x rise in re-purchases among the military. Converse's gated deals give the company exclusive exposure to competitive markets. There are 26 million U.S. college students with $574 billion in spending power, and 37 million military students with $1 trillion in buying power.
Final Words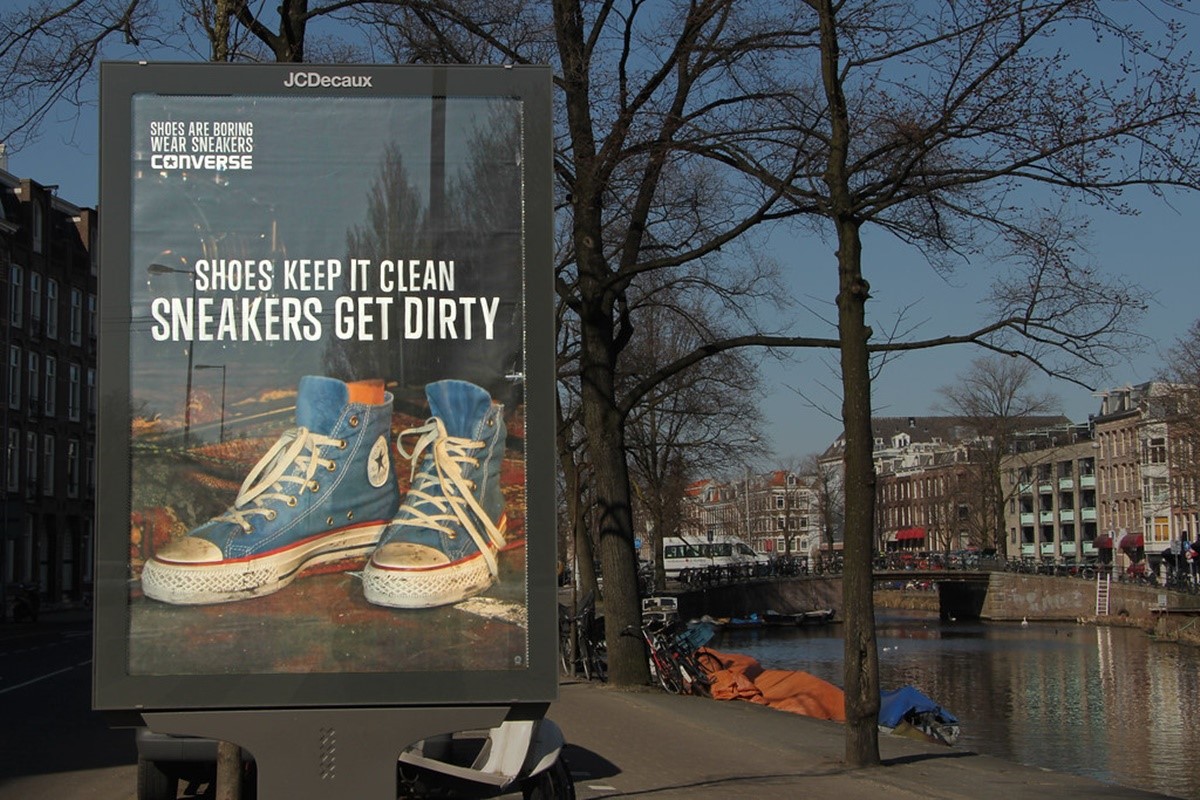 Despite intense competition from countless numbers of brands in the sneakers industry, Converse has always retained a powerful position in the heart of its customer thanks to its unique brand identities, and effective marketing moves.
I hope you have acquired valuable insights into how Converse's marketing strategy has brought about its success. Now, move on to apply them to your own business!
More Articles Like This:
New Posts
Stay in the know
Get special offers on the latest news from AVADA.